Dell's newest release is more than just a monitor. In fact, the U3224KB UltraSharp 6K Monitor is a brilliant display, a Thunderbolt hub, a 4K webcam, and a soundbar, all built into one clean package.
Unboxing and First Impressions
Unboxing the U3224KB UltraSharp 6K Monitor was fairly straightforward. The box contained the monitor, the stand, the base, the power cable, and a few other cables. We put the base together quickly and powered up the screen. As soon as we placed it on our desk, we noticed that this display resembled all the other Dell monitors we've used before. It has a flat black front, a silver rounded backing, a basic stand with a small cable passthrough hole, and a straightforward user interface.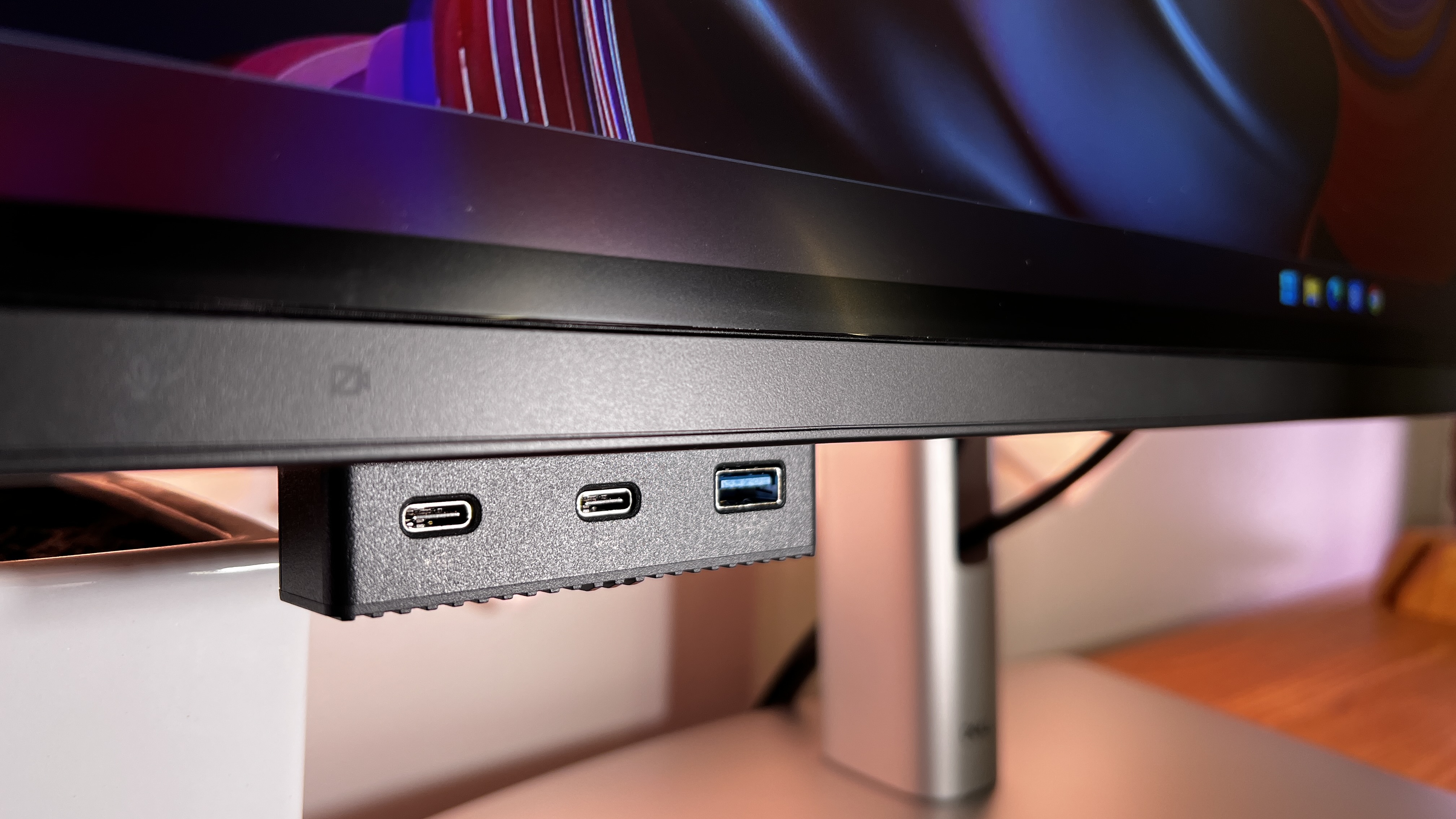 Design and Build Quality
The U3224KB 32-inch 6K monitor looks like most of Dell's offerings in this space, at least from the bottom up - until you reach the top.
Specs
Screen Size: 32-inches (31.5)
Aspect Ratio: 16:9
Resolution: 6144 x 3456
Brightness: HDR off - 450 nits (SDR)
HDR on - 750 nits
Viewing Angle: 178/178
Contrast Ratio: 2,000:1
Webcam: 4K HDR
Speakers: 2x 14W
Ports: 1x Security lock slot, 1x Power connector, 1x HDMI 2.1, 1x mini DisplayPort 2.1, 1x Thunderbolt 4 downstream, 1x USB-C upstream, 1x Thunderbolt 4 (140W PD), 1x USB-A, 1x RJ45, 1x USB-C (15W PD, super speed 10Gbps), 1x USB-A (BC 1.2 with power charging, super speed 10Gbps), and 1x Stand lock.
The base and stand are the same, the UI joystick and button are the same, and even the port pop-out is the same as on some newer models. But, looking at the top of this monitor, it's like nothing we have seen before from Dell. The top of this display has a soundbar and a high-resolution camera built in, and both are pretty sleek and impressive. 
The monitor is sharp and professional, with a clean black front and a brilliant silver backing panel. Dell has intentionally designed this monitor for professionals who care about productivity. The display itself is incredible, and features IPS Black, 99% Display P-3 color accuracy, and VESA DisplayHDR 600 certification. The camera on the top is not only crystal clear with 4K resolution and integrated AI to keep us looking even better (and in frame), but it also has a manual tilt which is excellent to help set a base height for our different team members, before we let AI take it from there.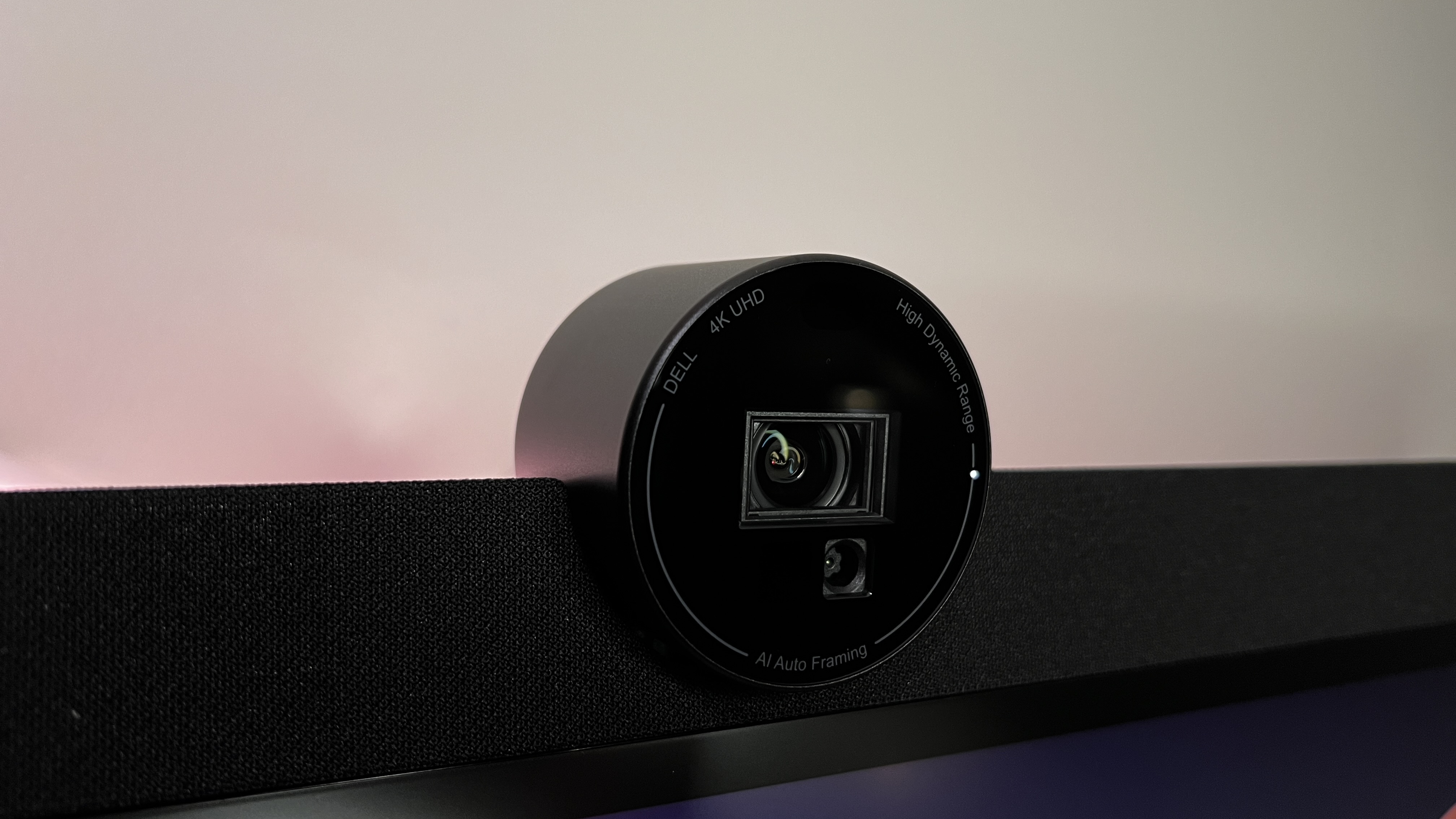 We love a good docking station, but one great thing about the U3224KB UltraSharp 6K Monitor is that it has a Thunderbolt 4 hub built-in. This inclusion takes the "one cable connection" that many monitors are doing a step further. Now, with just one cable, this monitor can connect to the high speeds and high power of Thunderbolt 4. 
(For more, check out our guide on Thunderbolt 4 and USB-C explained.)
Dell also chose to include an auto KVM switch to simplify multitasking, allowing users to switch between up to two computers seamlessly.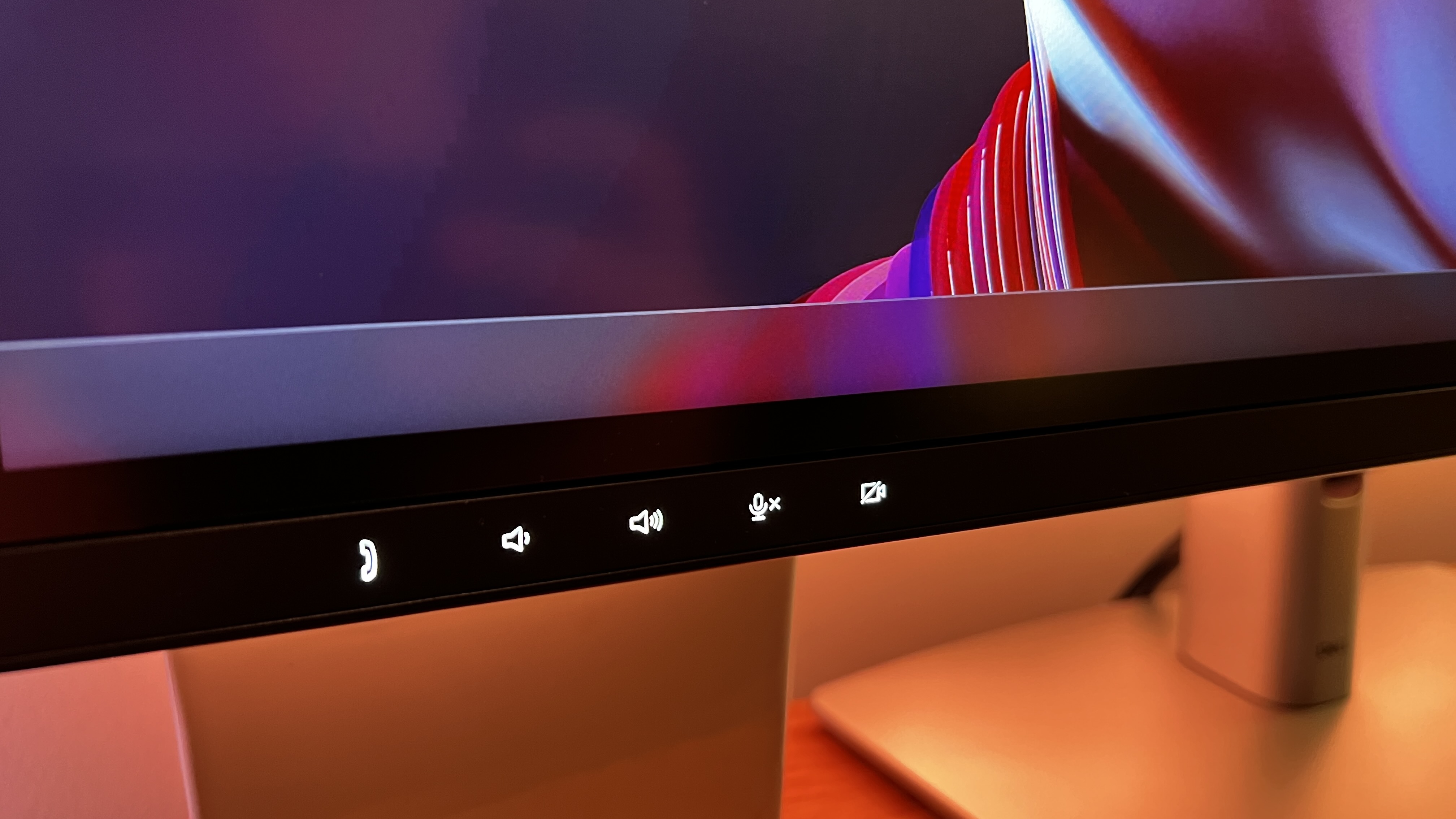 In Use
We've been able to use the U3224KB UltraSharp 6K Monitor for a couple of days and have been thoroughly impressed. The only other monitor we have seen that has successfully pulled off having a beautiful display, a beautiful webcam, quality audio, and Thunderbolt ports is the Apple Studio Display. Though the features align with the Studio Display, this screen aligns with the Apple Pro Display XDR in quality and size, though it is a lot cheaper and includes a wide array of ports that Apple's flagship monitor does not have. 
The UltraSharp 32-inch monitor U3224KB has a great set of ports for a productivity workhorse. On top of the Thunderbolt 4 hub, this monitor has ports allowing "legacy" devices to connect, including our HDMI desktop (which isn't legacy), which can connect to this monitor without problems. Additionally, because Dell chose to add a handful of USB-A ports, we can charge devices and plug in flash drives without needing a dongle off the back of the monitor.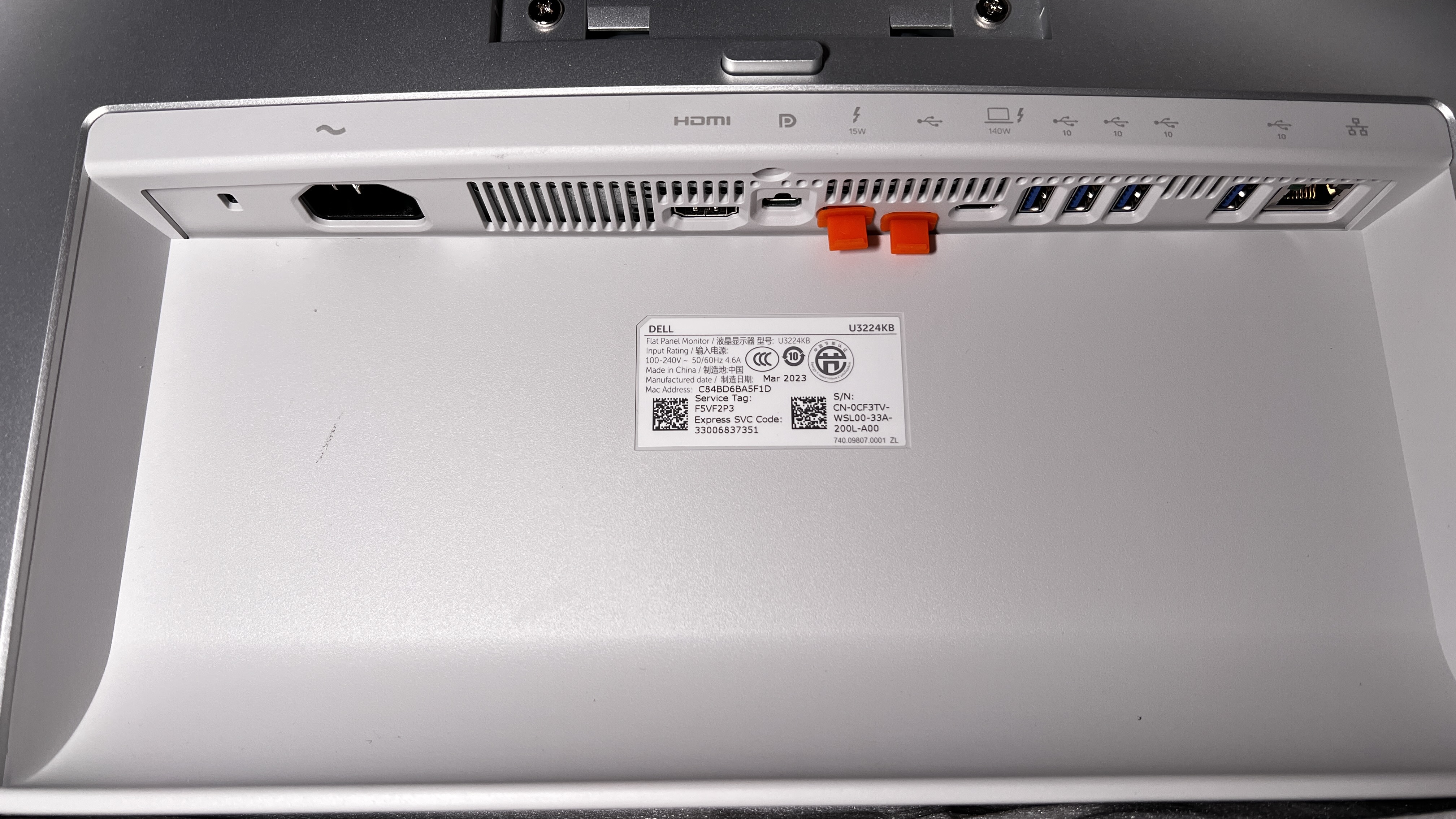 Dell also chose to keep the front of the monitor aesthetic while functional. The user control is just behind the faint glowing light, showing us where to reach every time. They also have ports that can disappear when not in use and pop back out when needed. 
Final Verdict
The Dell UltraSharp 32-inch 6K monitor is the display that we have been waiting for. We love Apple's flagship monitors but don't love the price or the lack of port options - and the Dell U3224KB answers that problem and then some. The picture quality is stunning, the port selection is excellent, the productivity features are lovely, and the camera is crisp. If you're looking for a 6K monitor, this might be the one you find yourself comparing other options to.
---