It may be pitched as one of the best video editing apps for GoPro wearers, but there's more to Quik than meets the eye. With unlimited cloud storage, an automatic highlights reel, and even the option to remote-control devices, the app has a lot of potential for habitual photographers, streamers, and video-makers.  
We wanted to see whether Quik is just a cute companion for the best GoPro cameras, or whether the mobile video content creation tool stands up on its own. So, we took the iOS app, identical to the Android version, out for a spin.  
GoPro Quik: Pricing & plans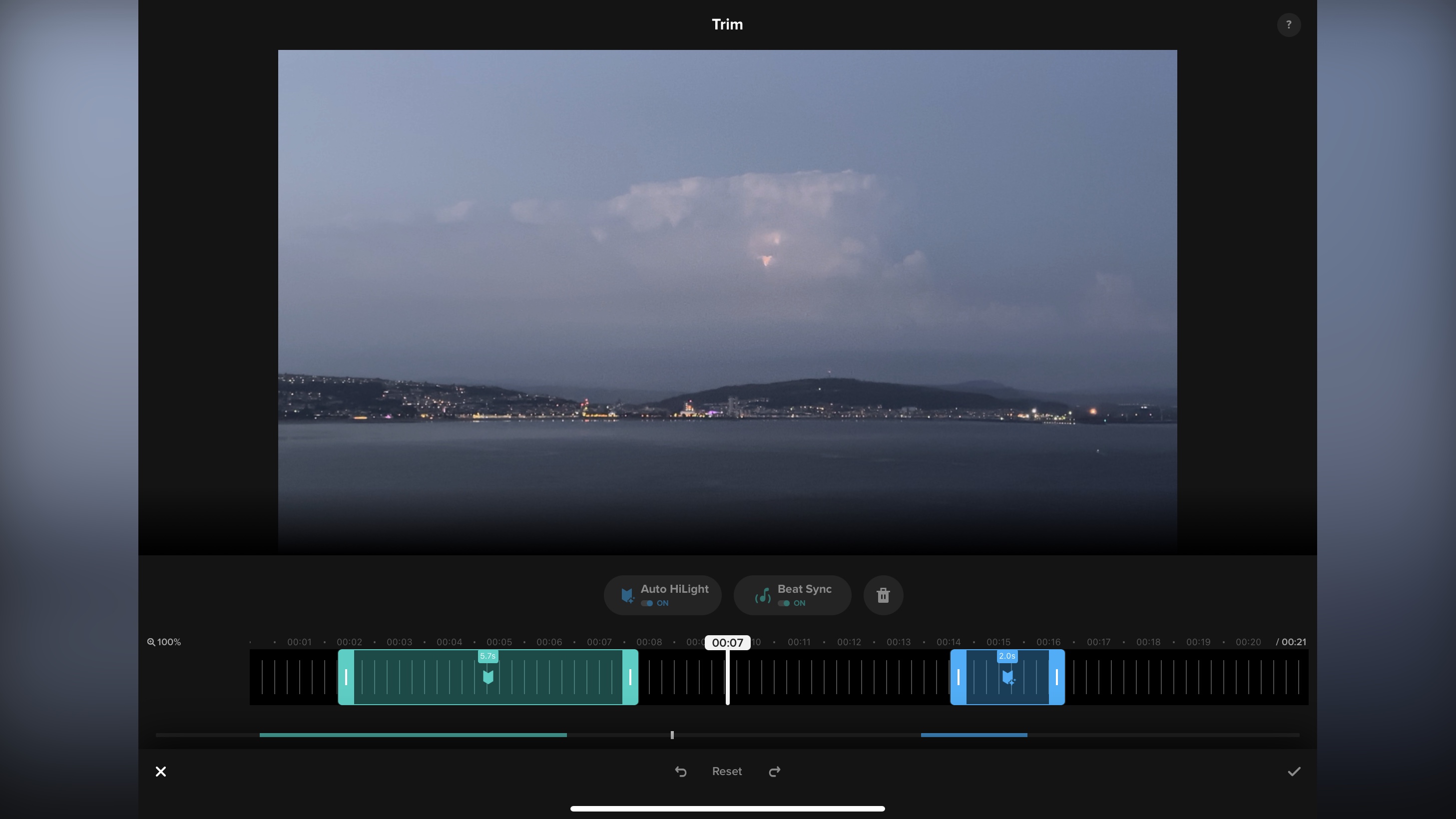 Cheap subscription and deals squarely aimed at GoPro users
You can download the app for free, and even start using it without having to register an account. But there are serious limitations to this 'free' app, because GoPro really wants you to subscribe.
There are two subscription levels: 'Quik' costs $2 a month or $10 a year. It unlocks all of the app's editing features, and lets you upload your Murals to the cloud as a backup option. It's not a high price to pay by any measure, but we do think it's quite a lot compared to the best free video editing software (like Apple iMovie or DaVinci Resolve), or those you can get for a low one-off cost, like the excellent LumaFusion. 
'GoPro' is the second subscription tier, which is priced at $25 for the first year and $50 thereafter. This plan offers more goodies, especially for GoPro fans - and frankly that will describe most users of this app. Alongside the Quik subscription features, it adds discounts for GoPro gear, auto uploads, some of the best cloud storage if you want unlimited space for GoPro footage. There's even guaranteed faulty camera replacement, and 1080p live streaming. The discounts on cameras, mounts, accessories alone might make this a very attractive proposition: at last, a subscription to an app that offers way more than just the app itself. 
GoPro Quik: Interface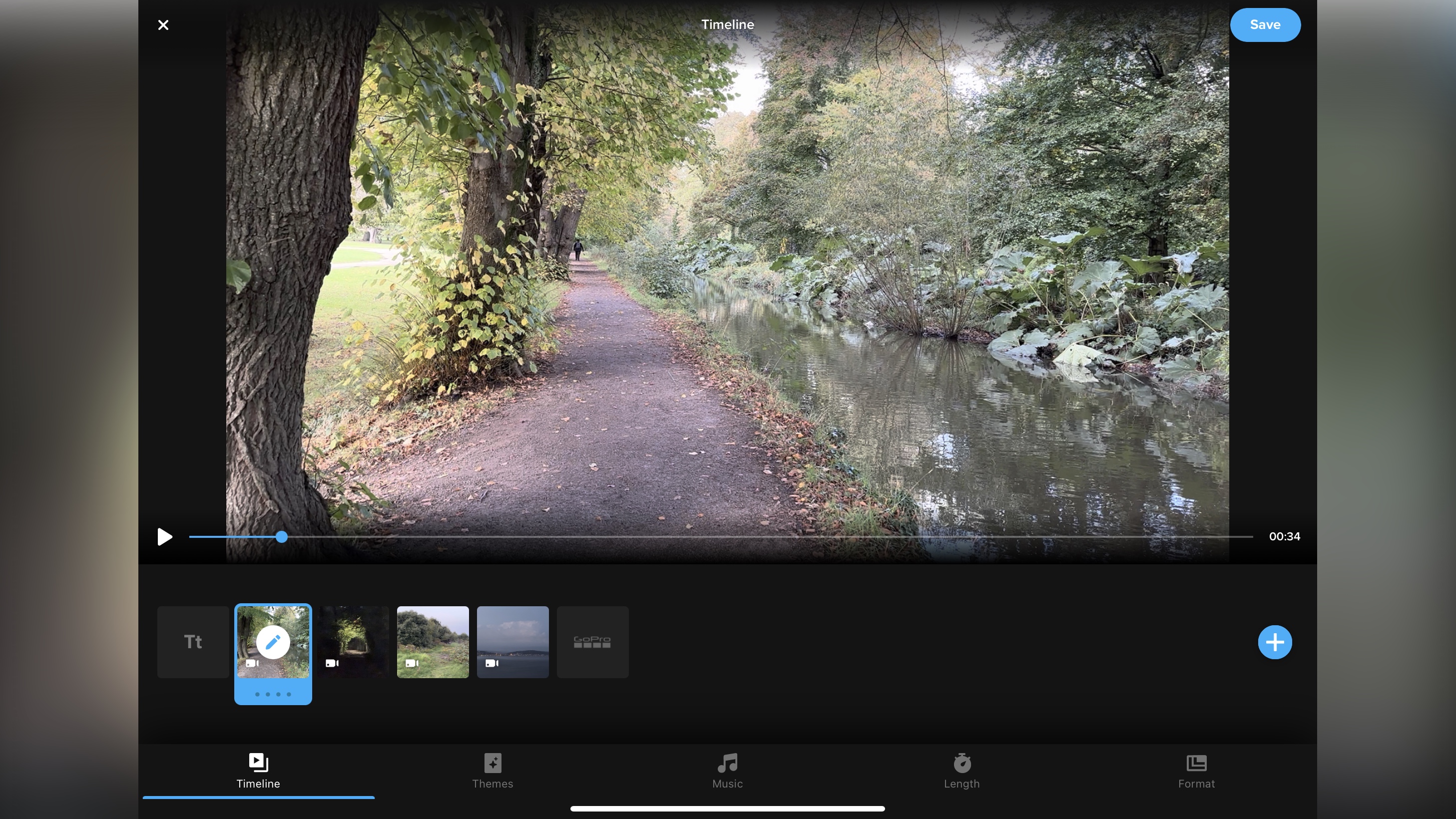 A simple interface, focused on your phone's portrait orientation - more versatile on a tablet
The interface is designed to be worked solely in a phone's portrait orientation. Tablets are more versatile and the interface will resize itself in any orientation. This is not the only mobile video editor that works like this, and although it could be argued to make sense on a phone, some might prefer to work in landscape, but can't with Quik.
The app is actually well designed, with all the tools available at the bottom of the screen, which you can swipe through, with the main preview taking up most of the top half, and your edit filling up the rest of the available space in between.
In order to keep the visible tools to a minimum, the bottom bar is contextualised, changing depending on what's selected. It makes it very convenient on a phone. You have more space on a tablet, but for the sake of consistency, the layout is the same as for the phone, whichever way you're holding your device.
But Quik is more than just a video editor. It's also a link to your GoPro equipment. You can use it to access the media stored in your camera and upload it to your phone or tablet, and you'll also find tools in the edit section that are designed to work exclusively with shots taken with specific GoPros. That level of access and control makes Quik most interesting, and as it can also see your phone's media library, you can easily mix and match shots from different devices within a single edit. Just as the top subscription is very attractive to GoPro users, this side of Quik is also chiefly focused on GoPro users.
GoPro Quik: Video editing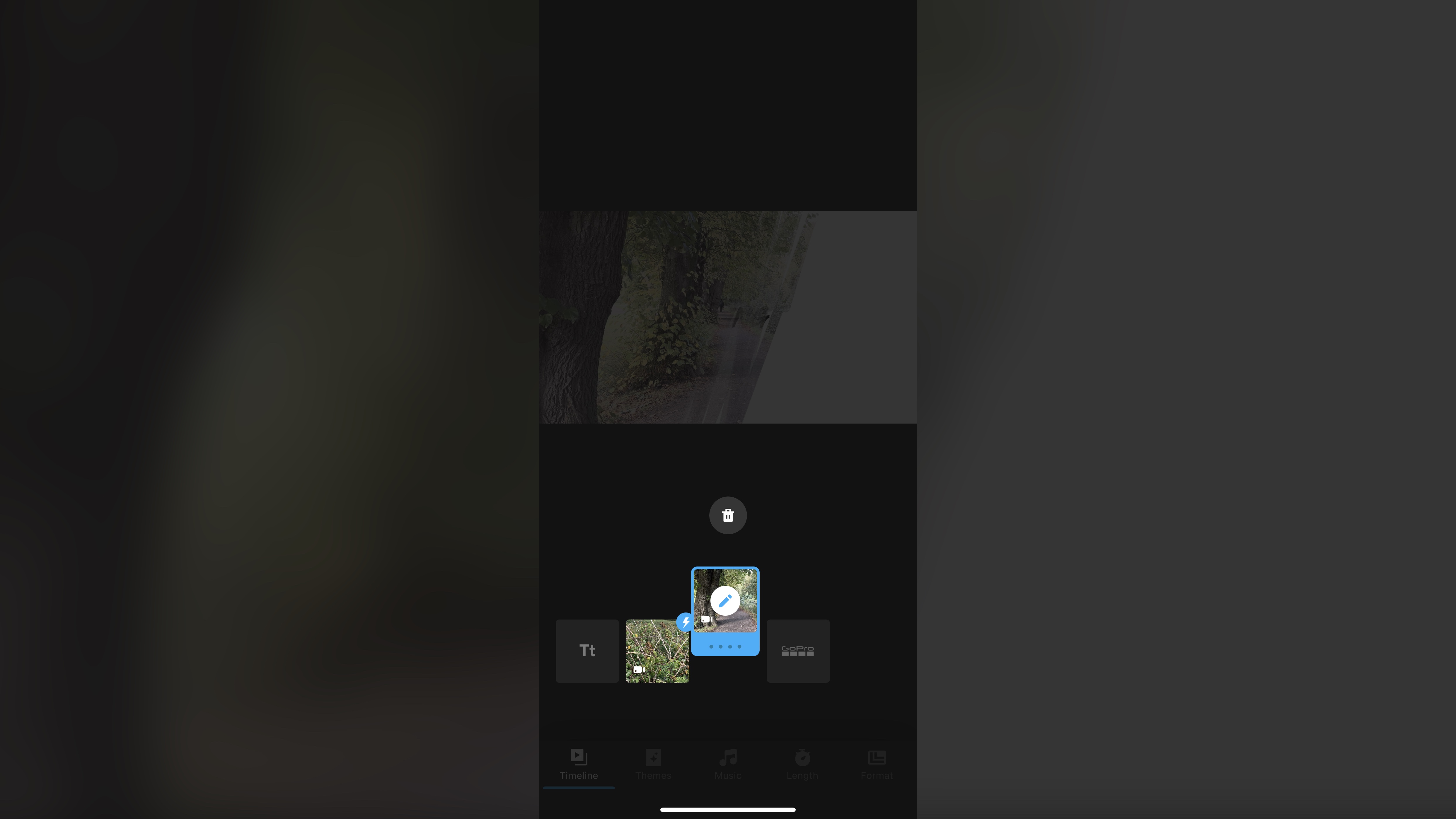 Two different ways of editing, depending on how involved you wish to get
Quik offers you two different types of projects to create: Murals and Studio. You give away most of your control with Murals, but we did find it a great choice if you just need something done at lightning speed. 
If you're a rookie looking for the best video editing software for beginners, this is about as gentle an introduction as you could hope. You select the clips you wish to work with, give your project a title, and the app will create everything else for you, editing, effects, transitions, the works. 
You do have some editing control, but if you prefer a more hands on approach, we recommend using the Studio which is more fleshed out, although here too, there are limits. Set appropriate expectations. This isn't (and doesn't aim to be) the best video editing software. It won't help you work with chromakey green screen effects for instance, or let you build complex multi-layered edits. This is for quick, simple jobs, with a few flashy effects. 
GoPro Quik: Tools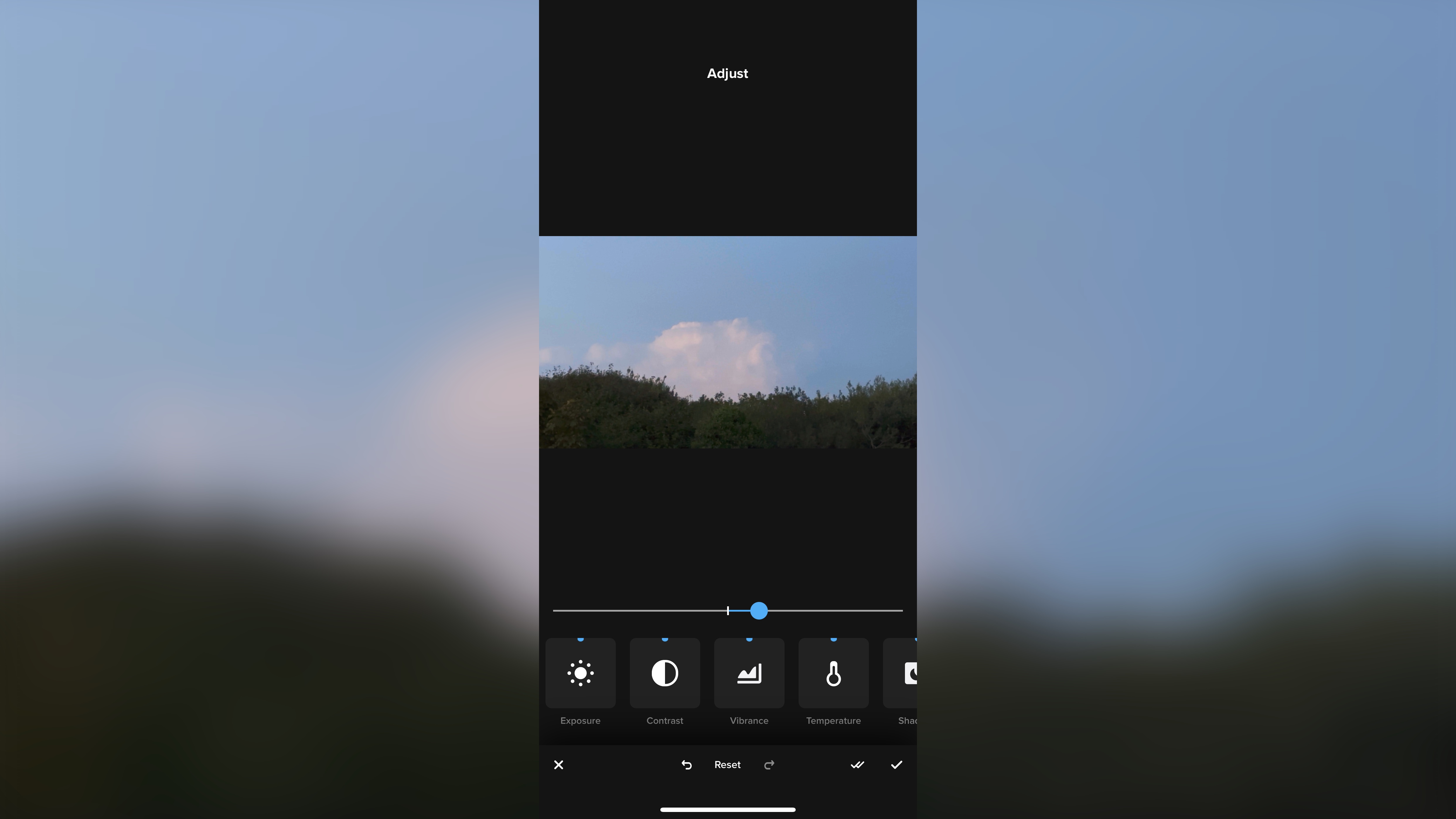 Limited tool, good for beginners but may constrain experienced editors - and the 'free' option is only a trial
Playing with the app you'll notice quickly that it's designed for simplicity. The fact each clip is represented by a thumbnail of the exact same size no matter how long a particular clip might be, makes that clear. This makes the app great for beginners, but more cumbersome for more experienced editors as you don't really get a feel for the length and flow of your project.
Even still, performing basic edits like trimming feel more involved than they should be, as you need to tap on a clip to select it, tap on the edit button at the centre of the thumbnail, tap on the trim tool, then trim your clip. That's a lot of tapping, when competing editing apps let you do that directly from the Timeline.
Having said that, you have a nice number of options, such as good color correction. It's never going to hit the accuracy of the best monitors for video editing, but for the small screen, it's excellent. There's also a series of themes you can choose which set your project's fonts, music, transitions, all for you, greatly speeding up the creation process.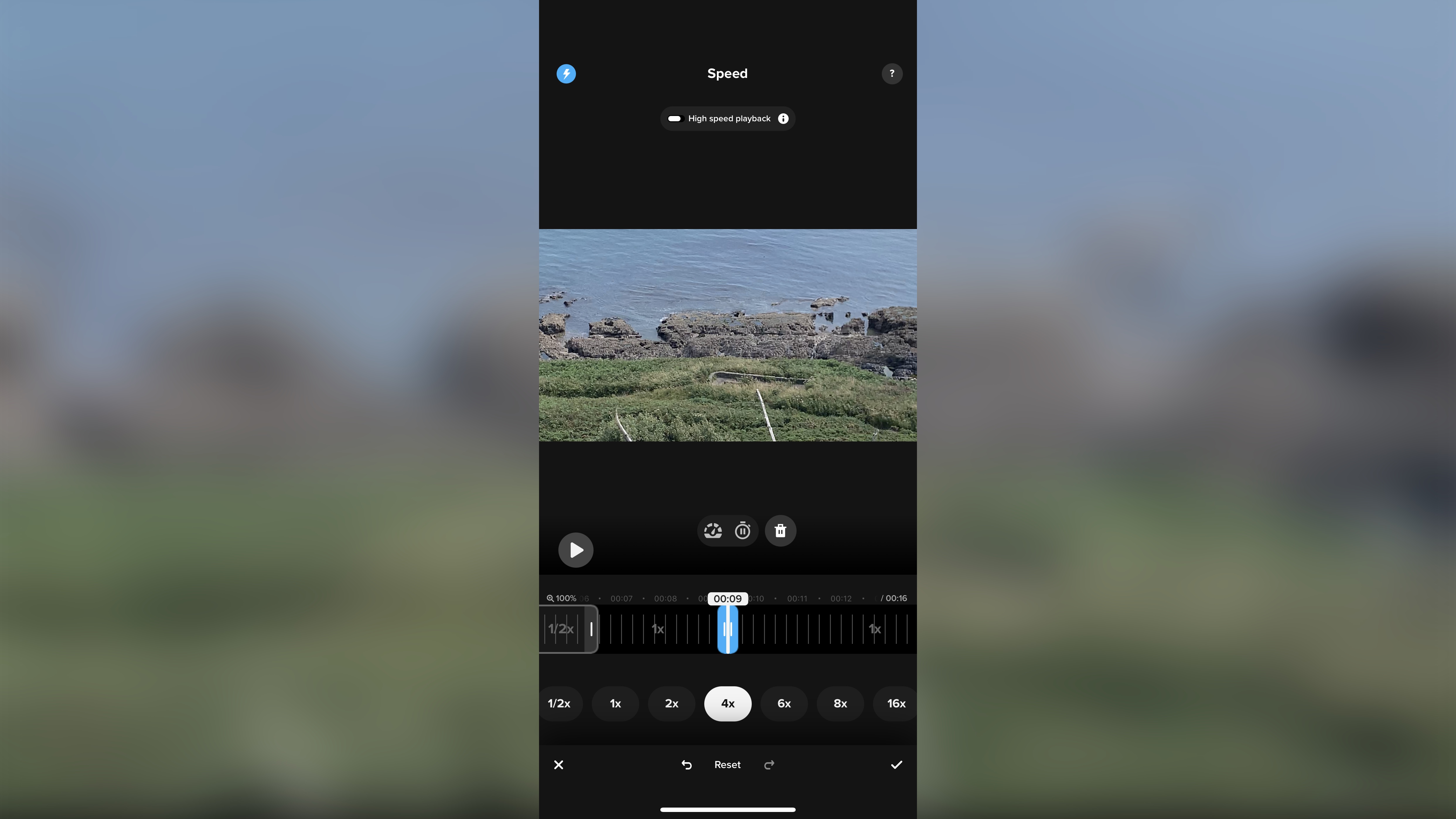 Any effect, theme, music, and so on, sporting a blue lightning bolt icon, means this is a premium subscription-only feature. You can certainly select it and work with it, but you won't be able to save your work unless you're a subscriber.
It is possible to find a few that are free and create a project without having to pay for anything but there's a huge caveat here: the 'free' option is only free for a limited time. In fact, you can only work on a few Murals and even fewer Studio projects before Quik prevents you from working on anything else. Making a change after you've saved your project doesn't work. Deleting it doesn't reset the count either. Think of 'Free' as a very limited trial run. If you want to continue to edit with Quik, you'll need to give them your money in a recurring way, each year.
The best thing Quik has going for it, is its integration with GoPro's hardware. In that respect, it's a great fun app, with loads of simple features, and ways to quicken the edit for you while you get on with taking your next awesome shots. The video editing capabilities are simpler than we were expecting, but they may well suit many people who can't be asked to get down and dirty in the minutia of video editing. 
A subscription makes perfect sense if you use a lot of GoPro gear. You get great discounts and even replacement protection, with the app just being a bonus at that stage. However, if you don't own GoPro equipment, there are undoubtedly many other editors out there that would suit you better.
GoPro Quik: Scorecard
Should I try?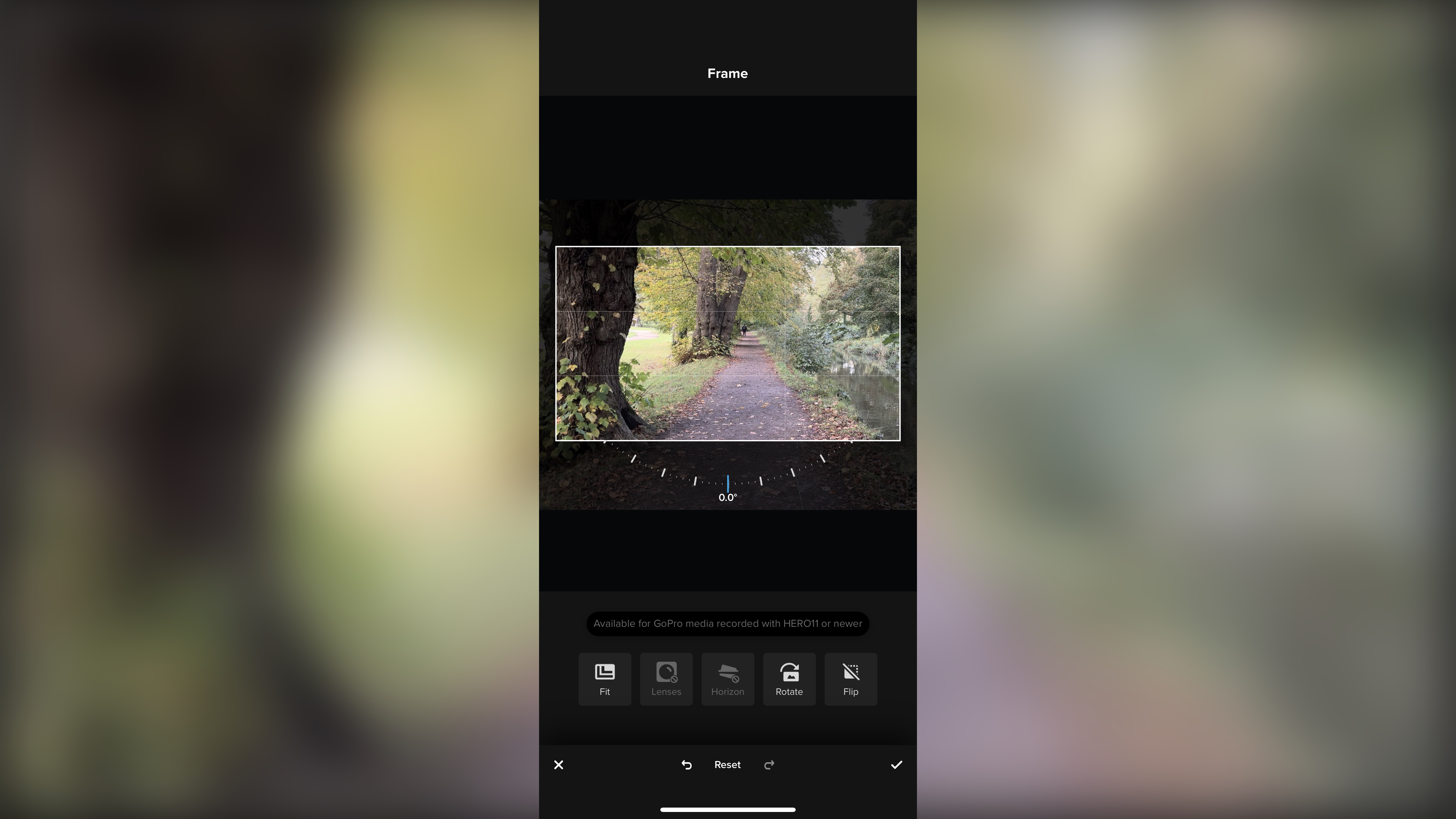 Try it if...
You own GoPro equipment, need to transfer your media from your camera to your phone or tablet, and don't mind limited editing options.
Don't try it if...
You don't own GoPro equipment, and in that respect the options and deals are not relevant to you.
GoPro Quik: Alternatives
We've tested, reviewed, and rated a massive range of video editing tools. For alternatives to GoPro Quik, we recommend the iOS version of Apple iMoviem and the mobile video editing apps CapCut and our favorite, LumaFusion.