I'm in the back of a safari truck in a wildlife reserve, Panasonic Lumix G9 II with Leica DG Elmarit 200mm F2.8 Power OIS lens in hand, wowed by the giraffes scattered across a bush-filled hillside. It's an unseasonably hot 30C in the UK (that's 86F), and for a moment I'm taken back to my days living in Kenya, where these kinds of trips are the thing you do, if you can afford it. 
On this occasion, however, the camera gear that I have in hand is a whole lot better. There's a giraffe that's mostly obscured from view by the tree it's feeding from. I lift the G9 II's 3.69m-dot viewfinder up to my eye and immerse myself in the closer view that the wildlife and sports lens affords me (it has an effective 400mm focal length), and despite the giraffe being mostly obscured, the camera's animal-detection autofocus locks onto the subject.
I take a photo, not because the moment looks particularly great, but because I'm keen to see if the new tracking autofocus I see in the live view is accurate, despite the super-challenging test. It turns out that it is, and I'm not even using the giraffe-tracking autofocus (I jest; 'AI-powered' autofocus has broadened the subjects cameras can recognize, but we're not quite at 'savannah creatures' just yet). The Lumix G9 II has come on leaps and bounds from its 5-year-old predecessor, the Lumix G9.
Image 1 of 2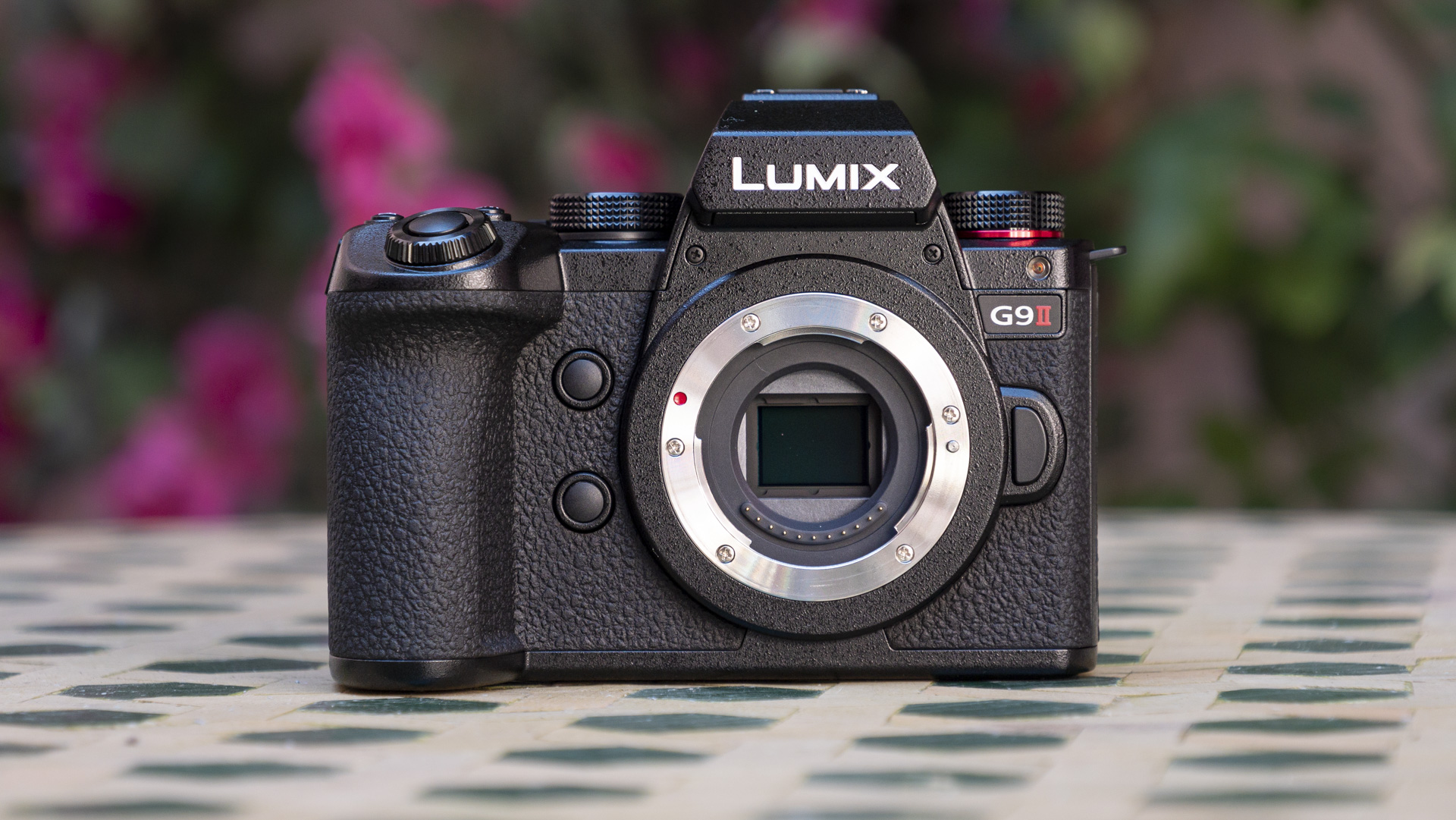 Image 2 of 2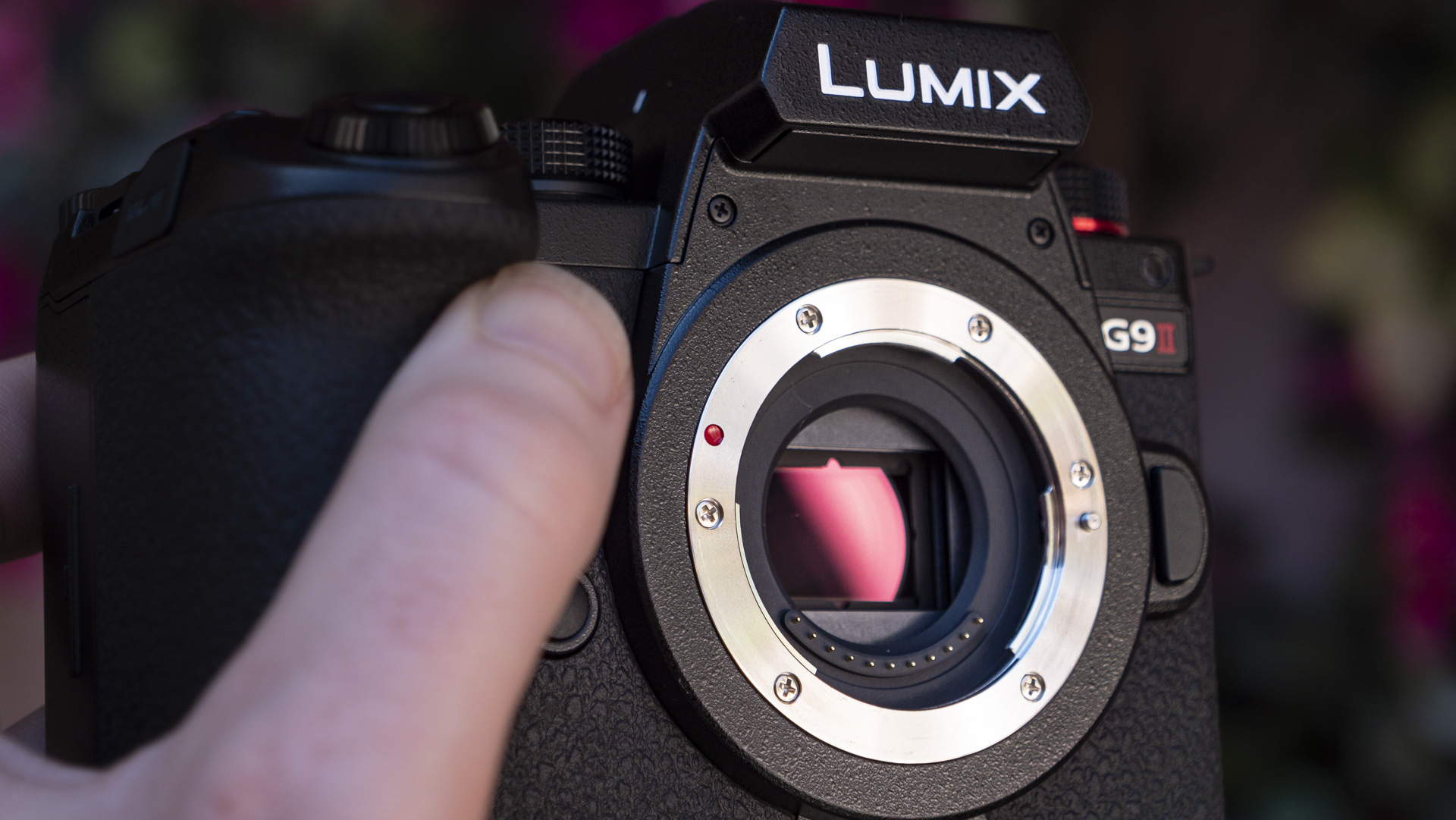 We've gone into more detail about the key G9 II improvements in our Panasonic G9 II revealed: here's why it's the dark horse or mirrorless cameras article, but to summarize, in real-world use the new sensor, processor and phase-detection autofocus combine to great effect, particularly for a camera that's so popular with enthusiast wildlife and sports photographers. It's one heck of a camera (and lens) pairing in my hand, and my first impressions are that the G9 II is up there with the best mirrorless cameras available for this situation.
Panasonic Lumix G9 II: Release date and price
The body-only list price of the G9 II is $1,599 / £1,699, which is pretty reasonable considering what the camera is capable of. It's also available as a kit with the Leica Vario Elmarit 12-60mm F2.8-4 lens for $2,199 / £2,249, or with the standard Panasonic version of the 12-60mm for $1,799 / £1,899. There's also a new DMW-BG1E vertical grip that's priced at $309 / £309.
Panasonic also announced two redesigned lenses alongside the Lumix G9 II: the Leica DG Vario-Elmar 100-400mm F4.0-6.3 II ASPH, which costs $1,499 / £1,499, and the Leica DG Vario Elmarit 35-100mm F2.8 Power O.I.S, priced at $1,099 / £1,099. Panasonic did not provide Australia pricing for any of this gear at the time of writing. 
Shipping for all new items is listed as from November 2023. 
Features and performance
Phase-detection autofocus with animal eye AF
New L2 processor engine
Up to 60fps with continuous AF
I'm a fan of Panasonic and OM System (formerly Olympus) Micro Four Thirds (MFT) camera systems, especially for wildlife and sports. The half-size system has some exceptionally fast flagship cameras, like the Lumix G9 II, and sharp telephoto lenses that are much smaller and cheaper than full-frame equivalents, which make long stints in the outdoors all the easier, like the 200mm F2.8 I had during a sneak peak of Panasonic's latest photography-first MFT camera.
The Lumix G9 II has five years of advances on its predecessor, headed by a faster 25.2MP sensor, up from the 20MP in the G9. That extra detail is very welcome, and the minimum I'd expect from a serious camera in 2023. 
There's also a faster processor – Panasonic says its 2x faster than the previous-gen engine, with less rolling shutter. We don't have the technical detail beyond that – it's not information that Panasonic divulges,– but the improvements are particularly welcome for a camera that will often be found in the middle of fast-moving action. 
Image 1 of 8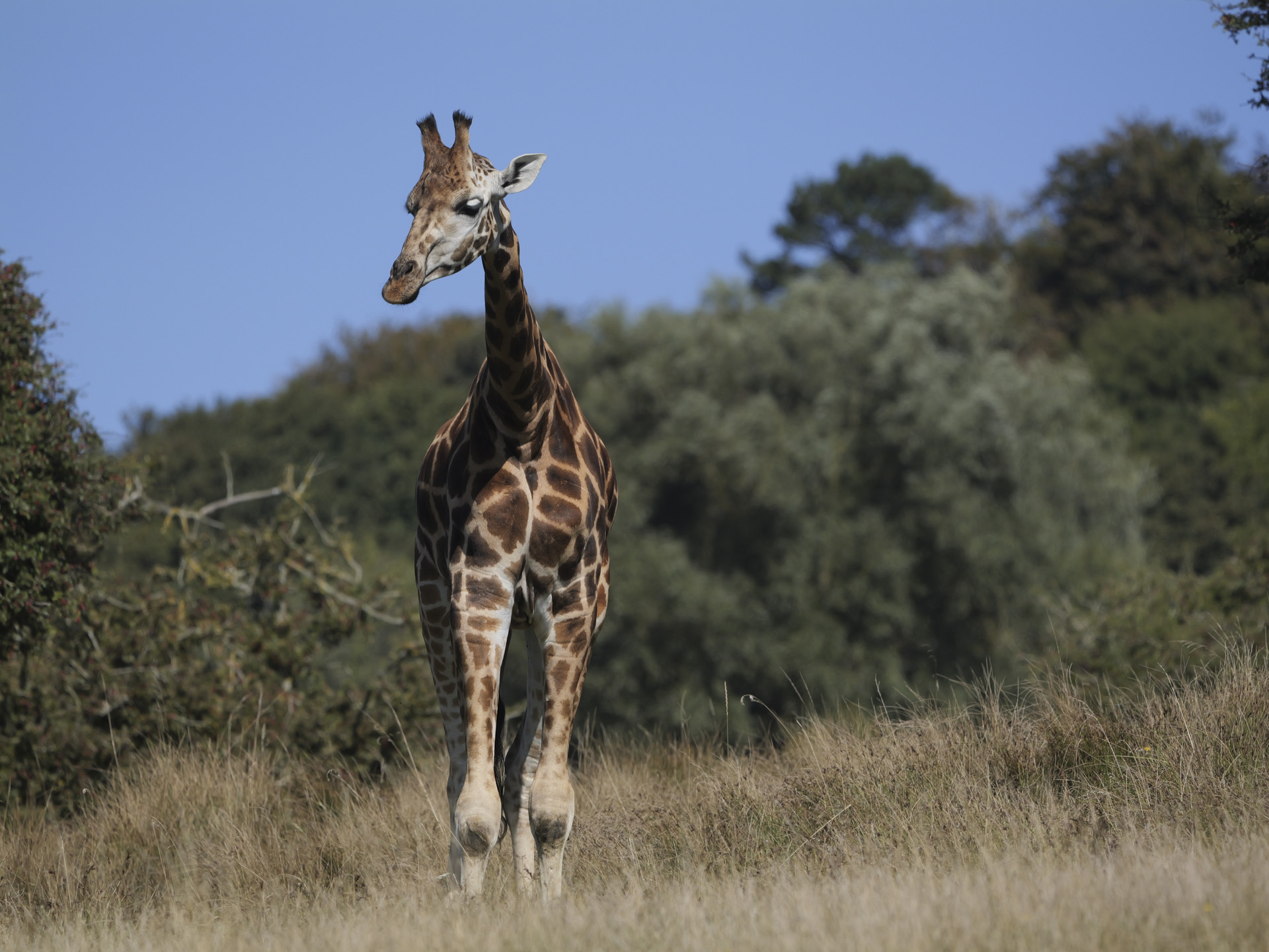 Image 2 of 8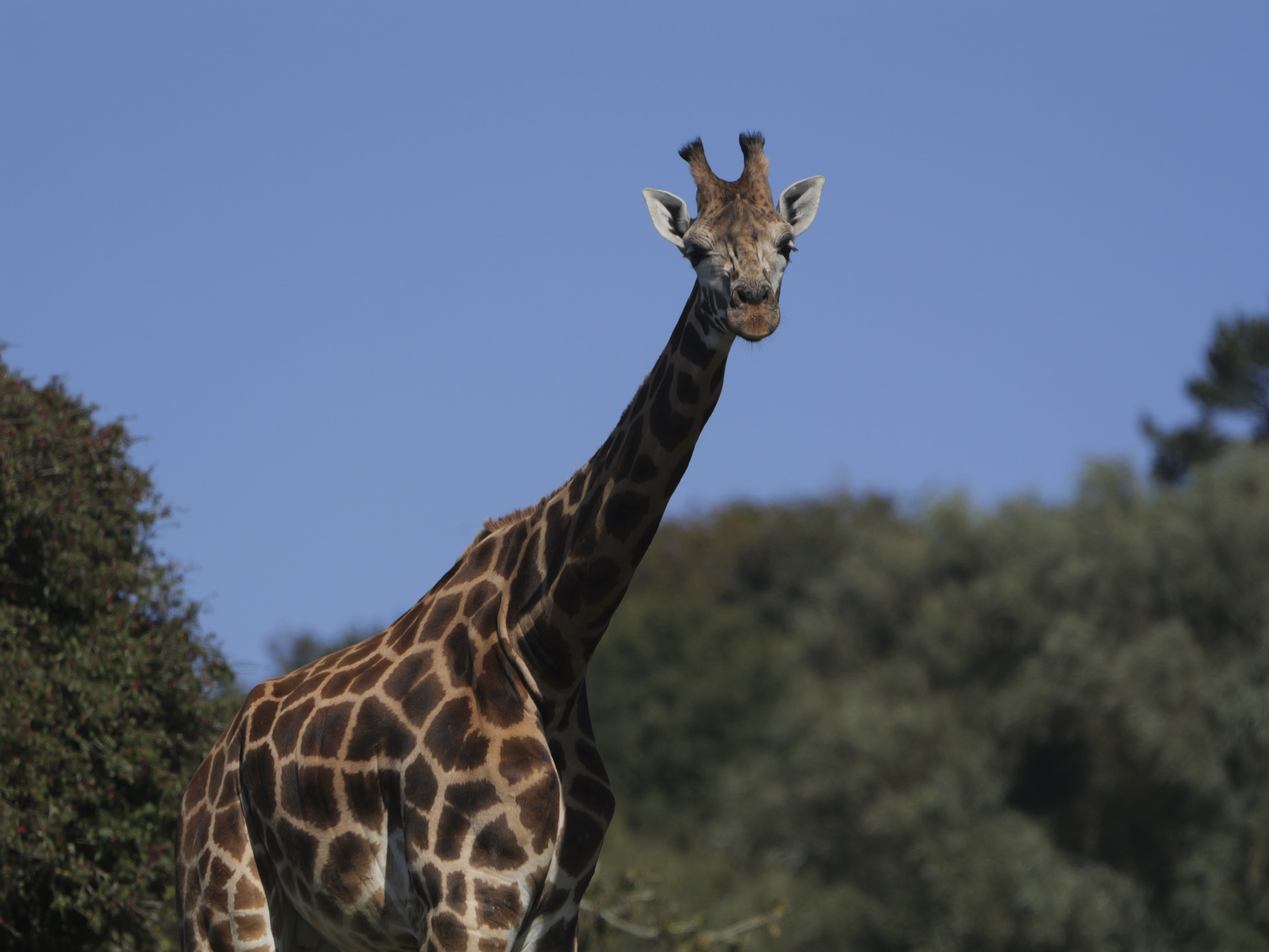 Image 3 of 8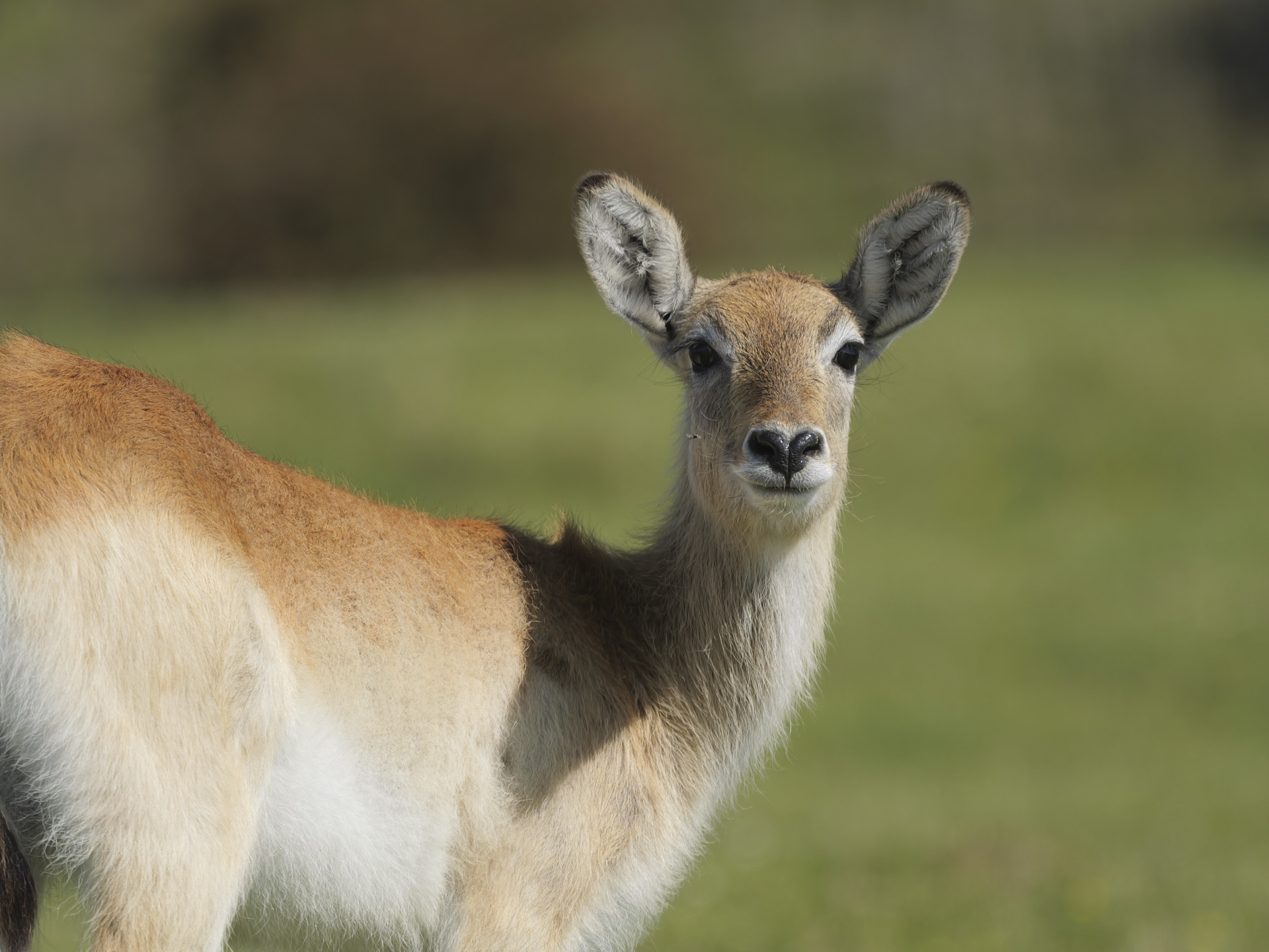 Image 4 of 8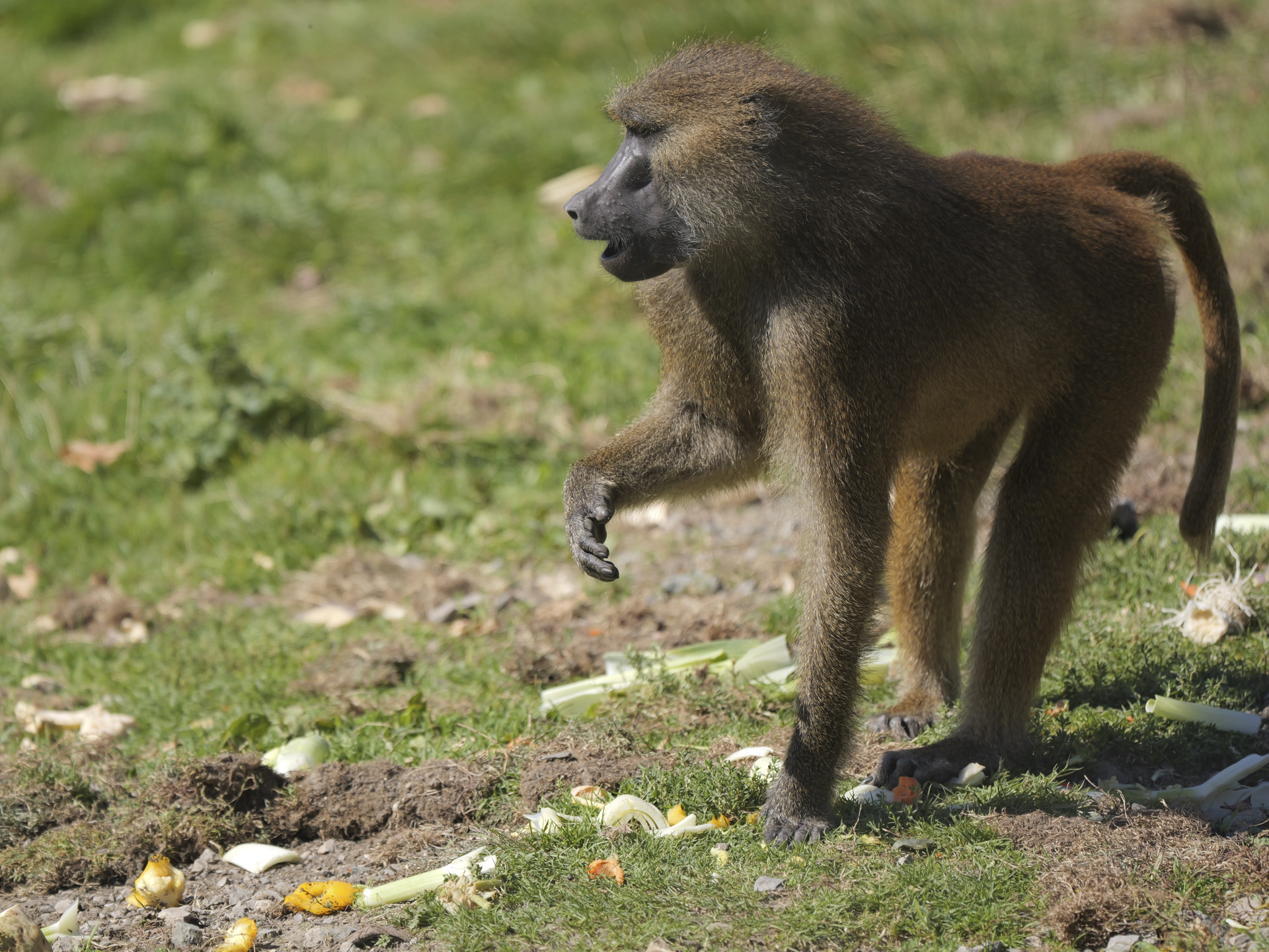 Image 5 of 8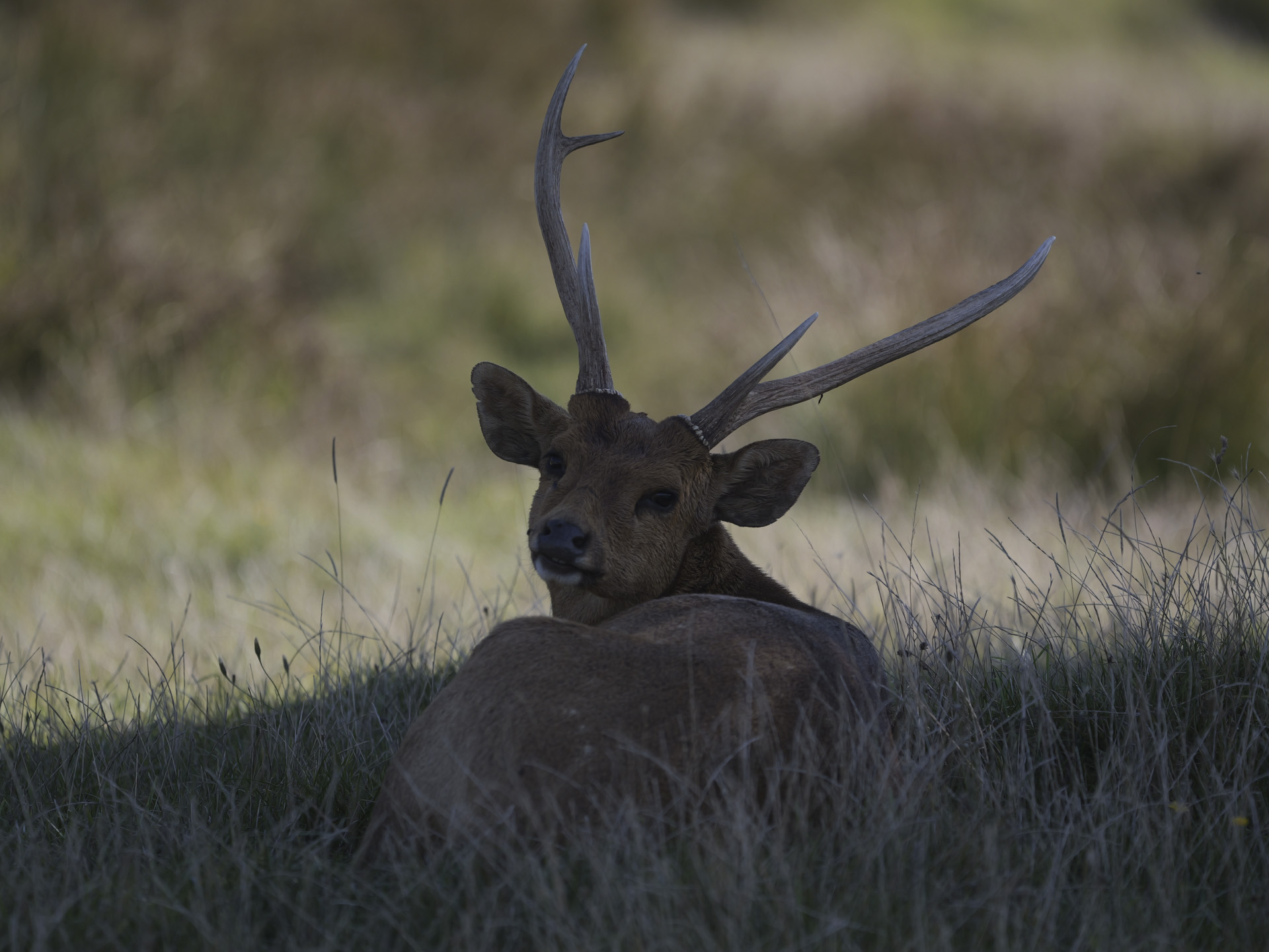 Image 6 of 8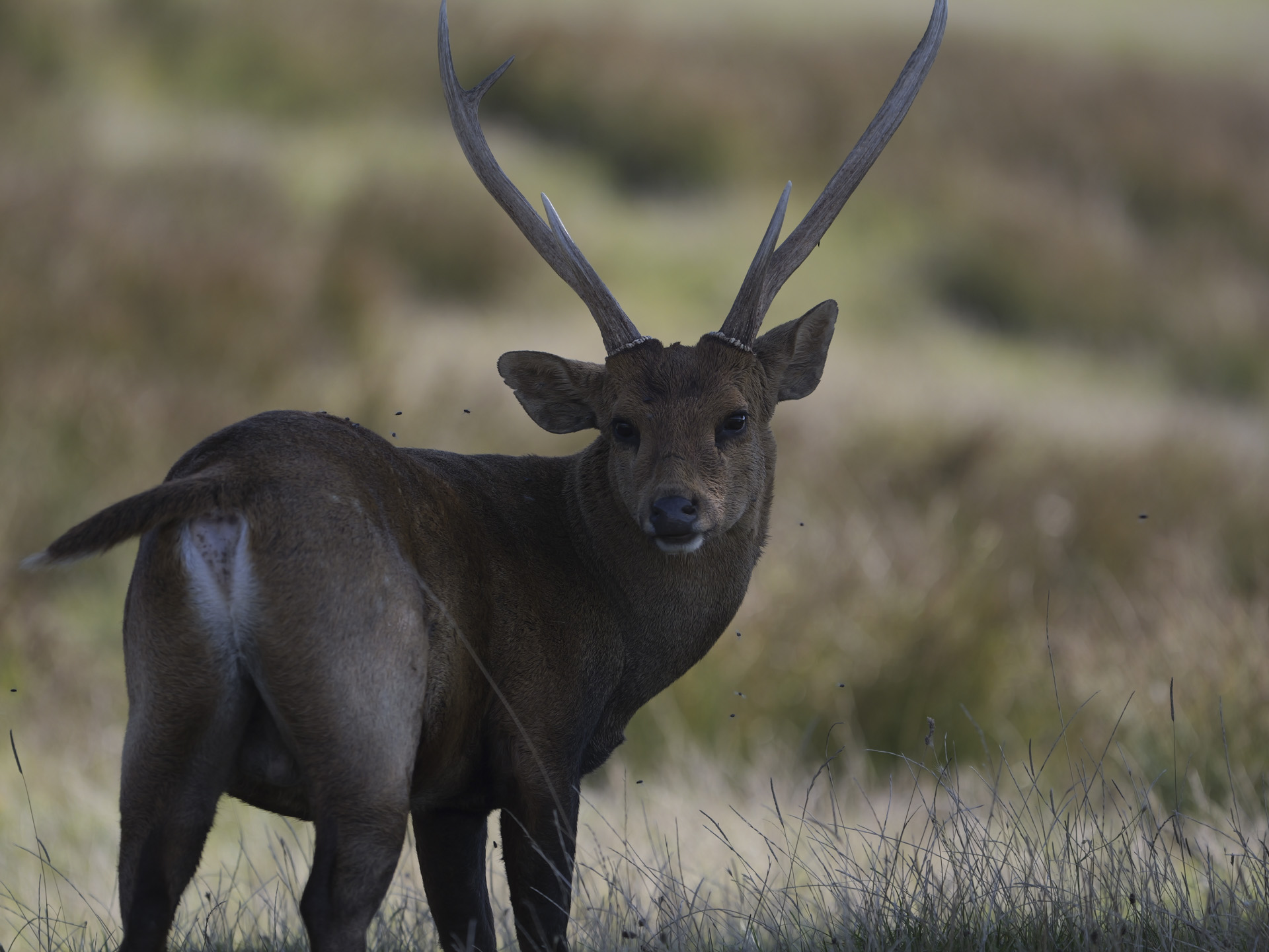 Image 7 of 8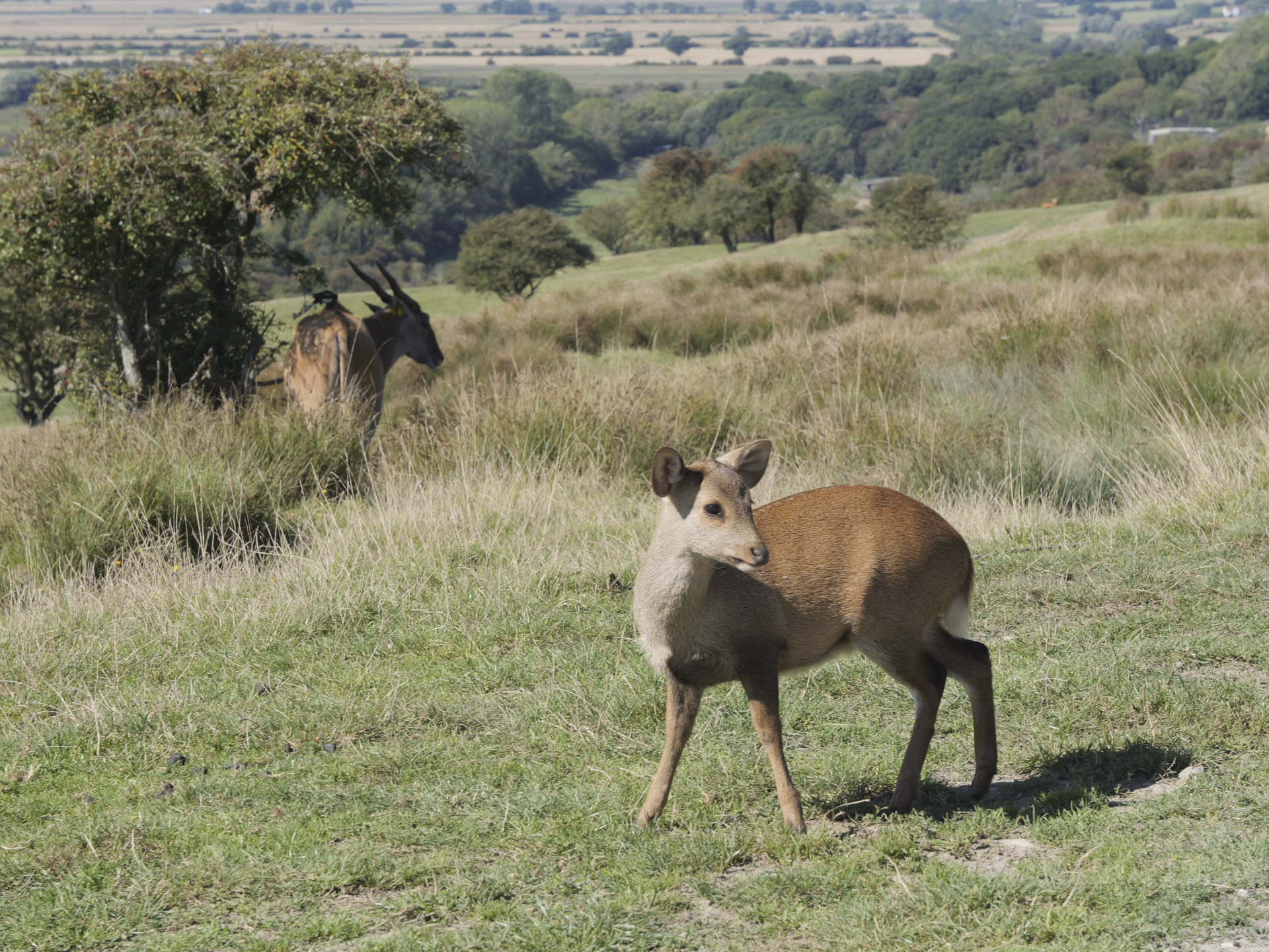 Image 8 of 8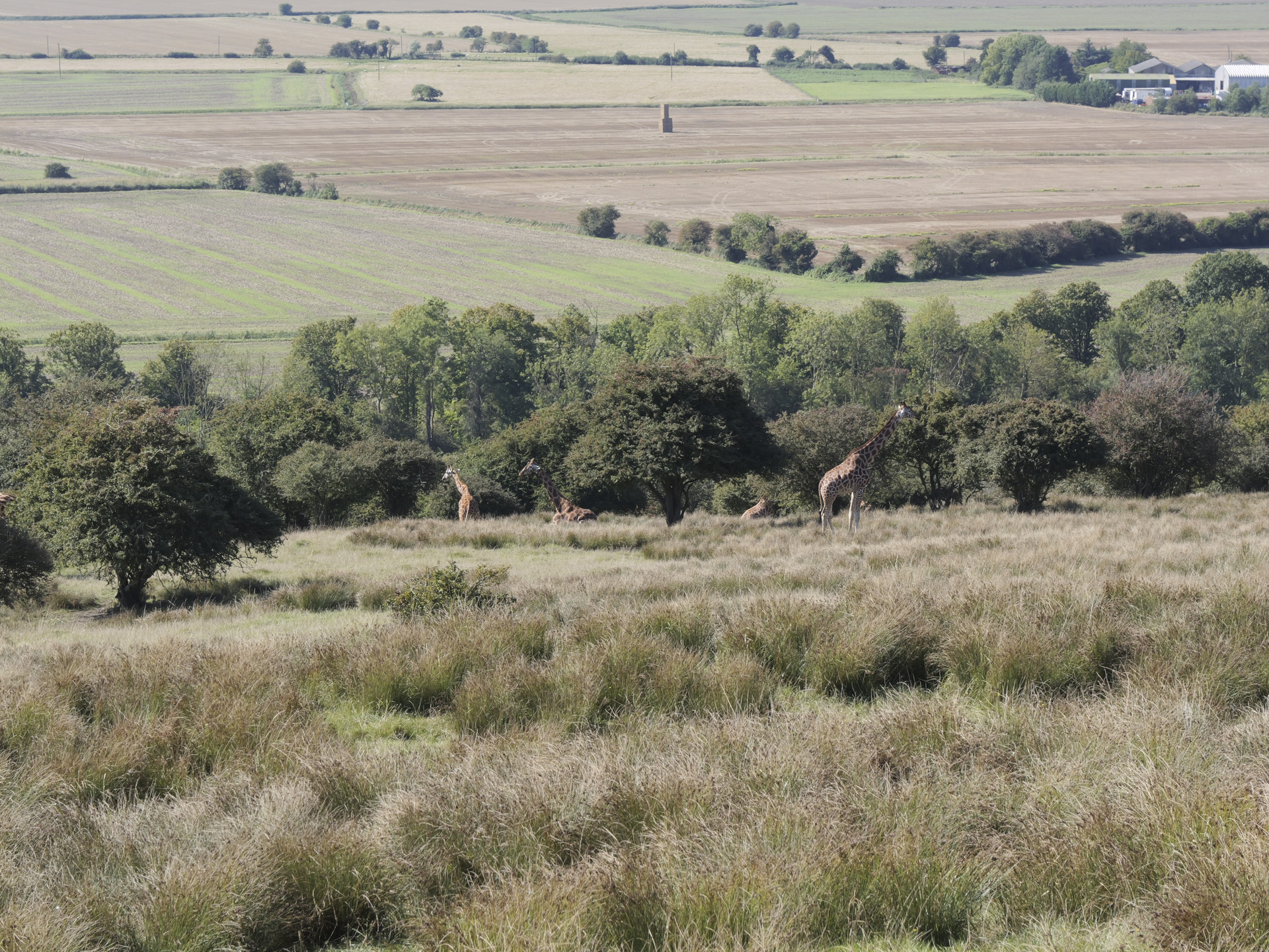 For my half-day with the Lumix G9 II, the new phase-detection autofocus and its many subject-tracking modes were my main interest. You can pair animal subject tracking, which includes eye AF, with zonal autofocus areas, customizable to horizontal and vertical coverage. It took a lot of experimentation, and setting the camera up to switch between custom setups quickly in order to respond to the changing subjects, but once you get to grips with what the G9 II is capable of, it feels like no subject or scenario is beyond its reach. That said, I only used the camera in bright daylight, and I'll be interested to see how the system performs in low-light scenarios when testing it for my in-depth review. 
Continuous shooting is up to a blistering 60fps with continuous autofocus, if you use the electronic shutter. This is the shutter type that's susceptible to the adverse effects of rolling shutter, which is especially obvious in images of fast-moving subjects or, or footage captured with extreme camera movement; however the G9 II has a faster sensor with more control over rolling shutter distortions.
I didn't have enough time with the G9 II to gun it using the high-speed drive mode to see how effectively rolling shutter is controlled, but the mechanical shutter is immune to such distortion, and can shoot at up to an impressive 14fps, sustained for sequences longer than I'll ever likely need to shoot for.
Image 1 of 3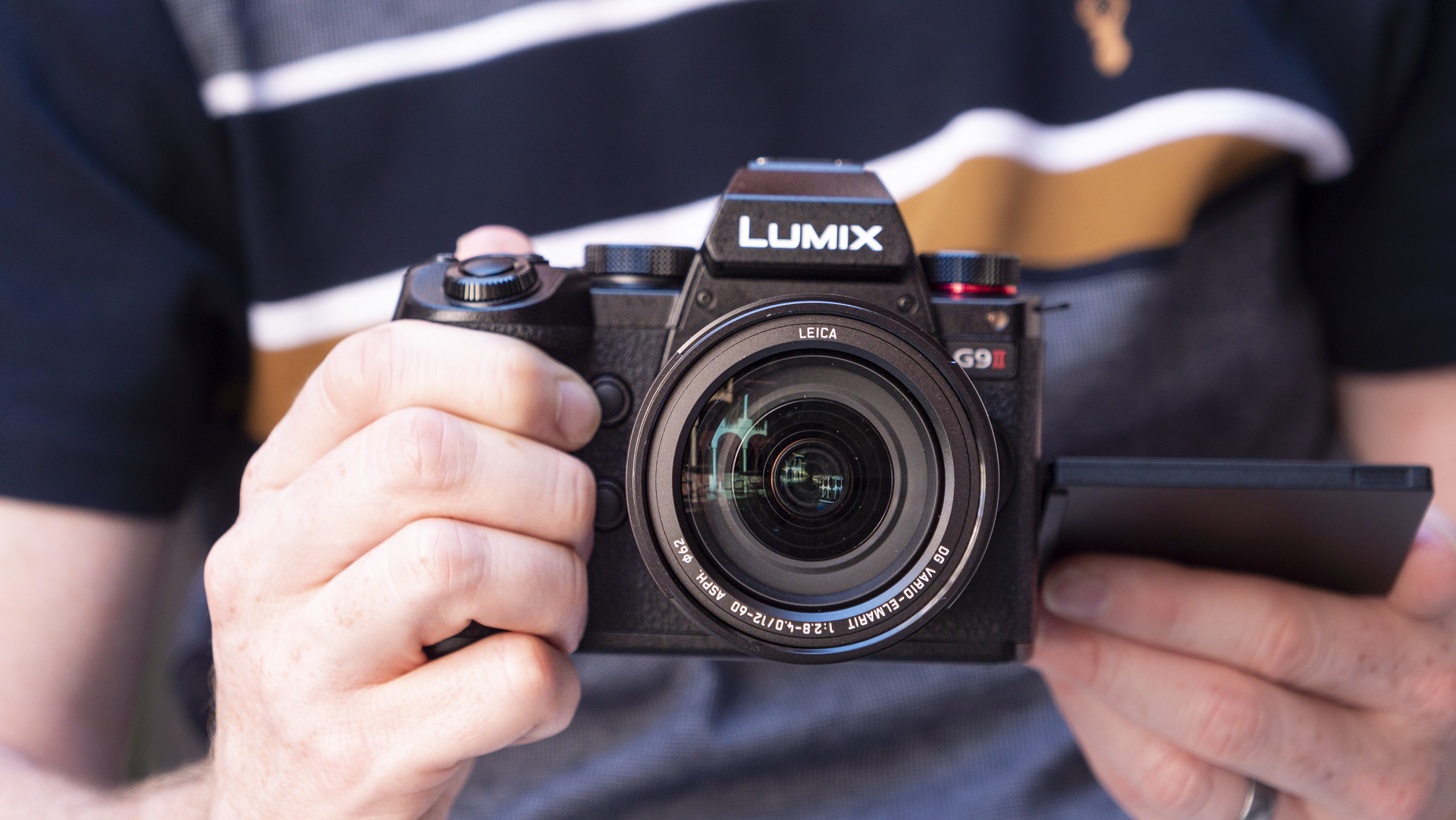 Image 2 of 3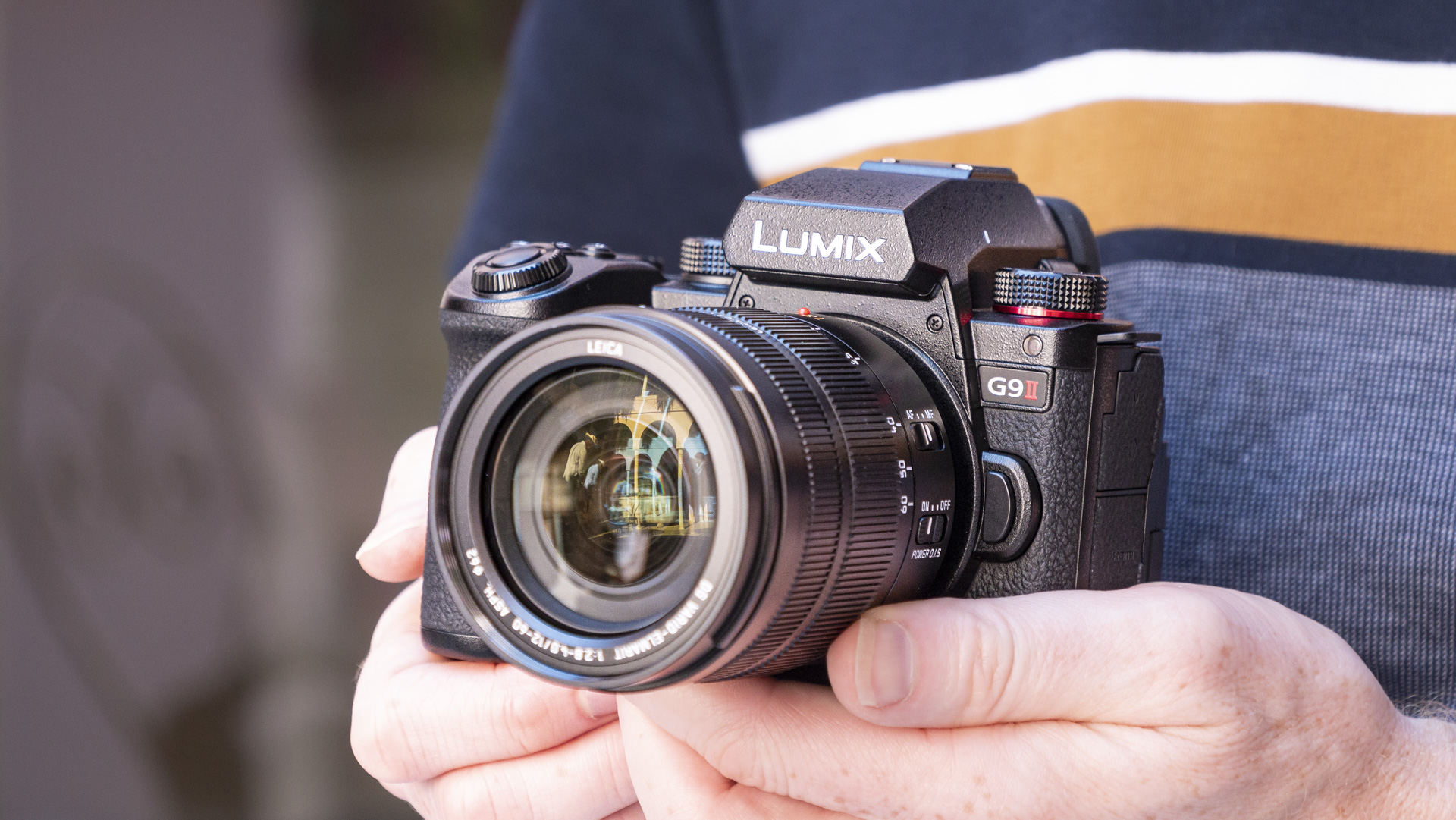 Image 3 of 3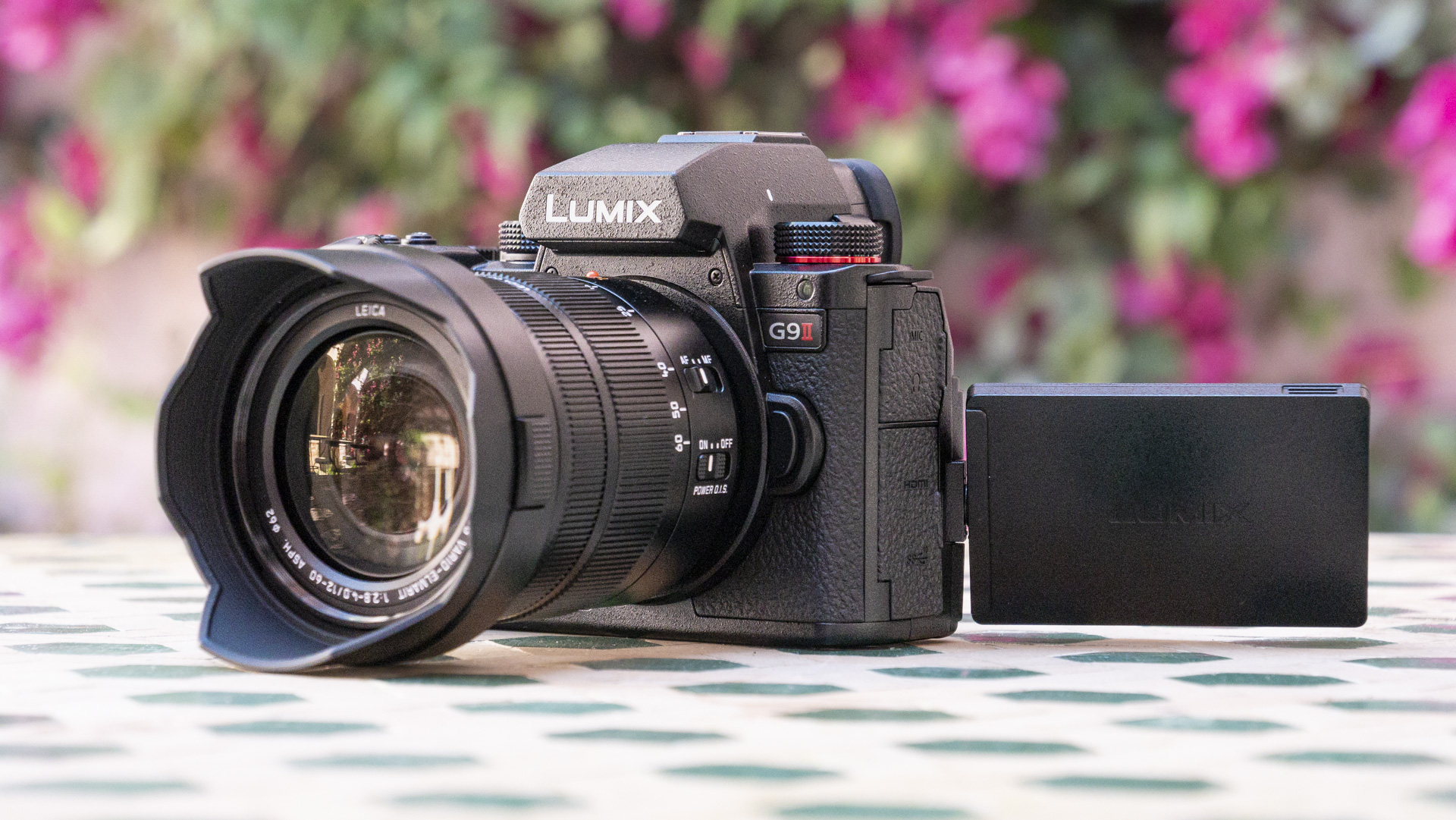 Design
Lumix S5 II-style body
8-way directional joystick
Faster 3.69m-dot EVF
The G9 II is a departure from the MFT Lumix G cameras, instead taking its design cues from the Lumix S5 II – a full-frame Panasonic mirrorless camera from 2023 that I've used quite a lot. It's look and form factor is a little different, with squared-off edges, while its comprehensive custom controls now also include a responsive 8-directional joystick. However, the change in feel and control layout won't be too great a leap for those thinking of upgrading from a Lumix G model.
The G9 II handgrip is particularly comfortable, and I say this having used the camera with the relatively chunky 200mm F2.8 lens, while its DSLR-style dimensions are large for a MFT camera, and the body feels particularly robust.
Viewfinder resolution remains the same as the five-year-old G9, at 3.69m dots, while the LCD touchscreen's resolution has almost doubled to 1.84m dots. For me, more important than viewfinder resolution is the viewfinder refresh rate – it can make all the difference between a laggy real-time view or a heavenly blackout-free experience, and both the viewfinder and monitor are blackout-free during burst shooting.
Image 1 of 3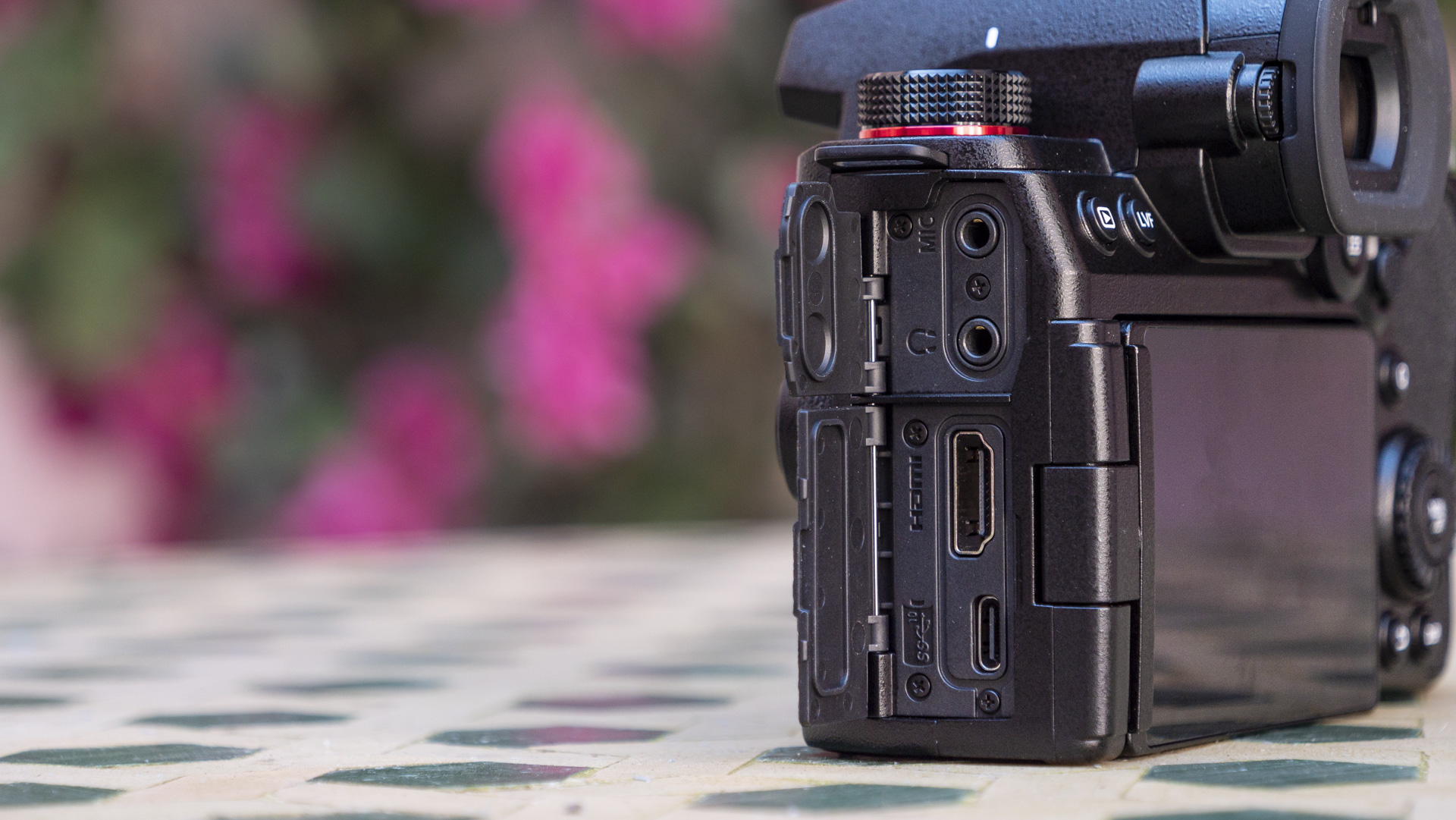 Image 2 of 3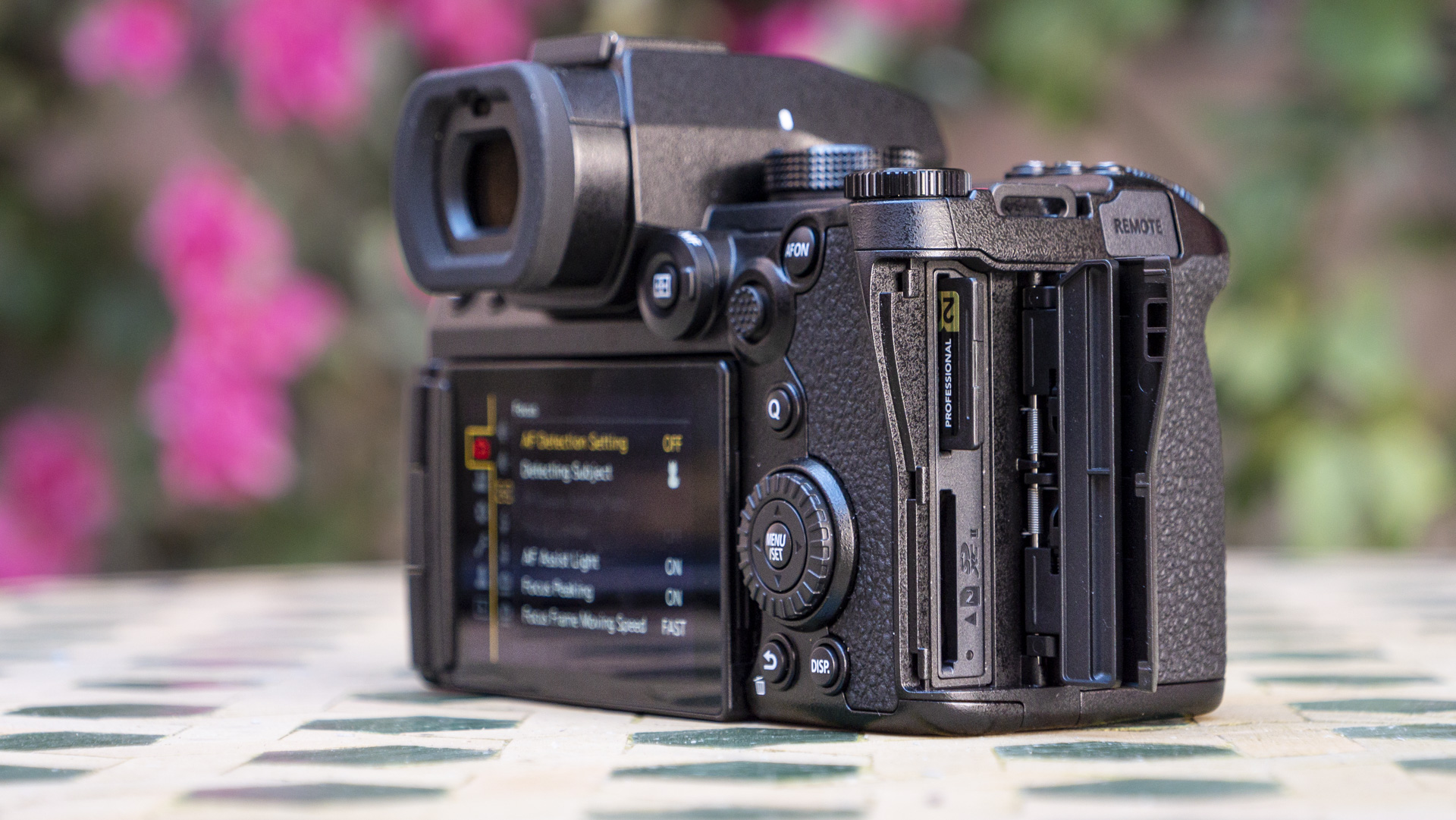 Image 3 of 3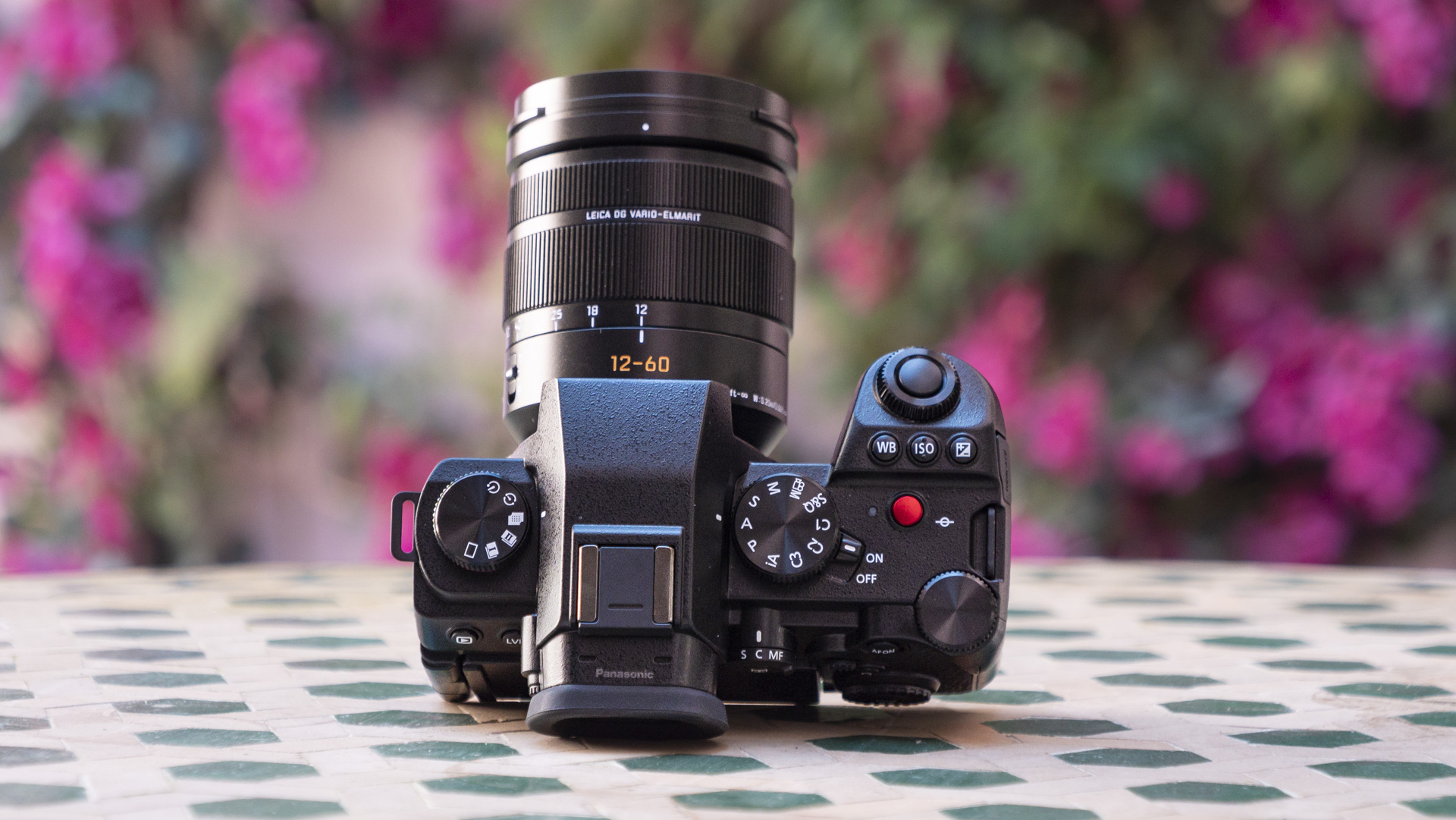 Image quality
25.2MP sensor with 100MP High-res multi-shot mode
5.7K / 60p and 4K / 120p video
New Leica Monochrome color profile
Single-shot photos in the MFT sensor format can't quite match the resolution of larger-sensor cameras, but 25.2MP is perfectly adequate, and enough reason for a Lumix G9 user to upgrade. 
The High-res shot mode combines multiple photos into one to increase that resolution to 100MP, and Panasonic says you can now use this mode handheld (without blurring), thanks to the faster engine. I tried the mode out, and the handheld results were usually blurry, but I'm confident that further testing and experimentation with this mode will yield sharp results, with the caveat that it's for still subjects and a steady hand, or a tripod. 
Video recording has been dramatically improved from the G9, and the G9 II offers practically every shooting mode that the GH6 does, and we rate that camera as one of the best video cameras. What you don't get in a photography-first camera like the G9 II is cooling fans, and so record times are limited by comparison.
Image 1 of 4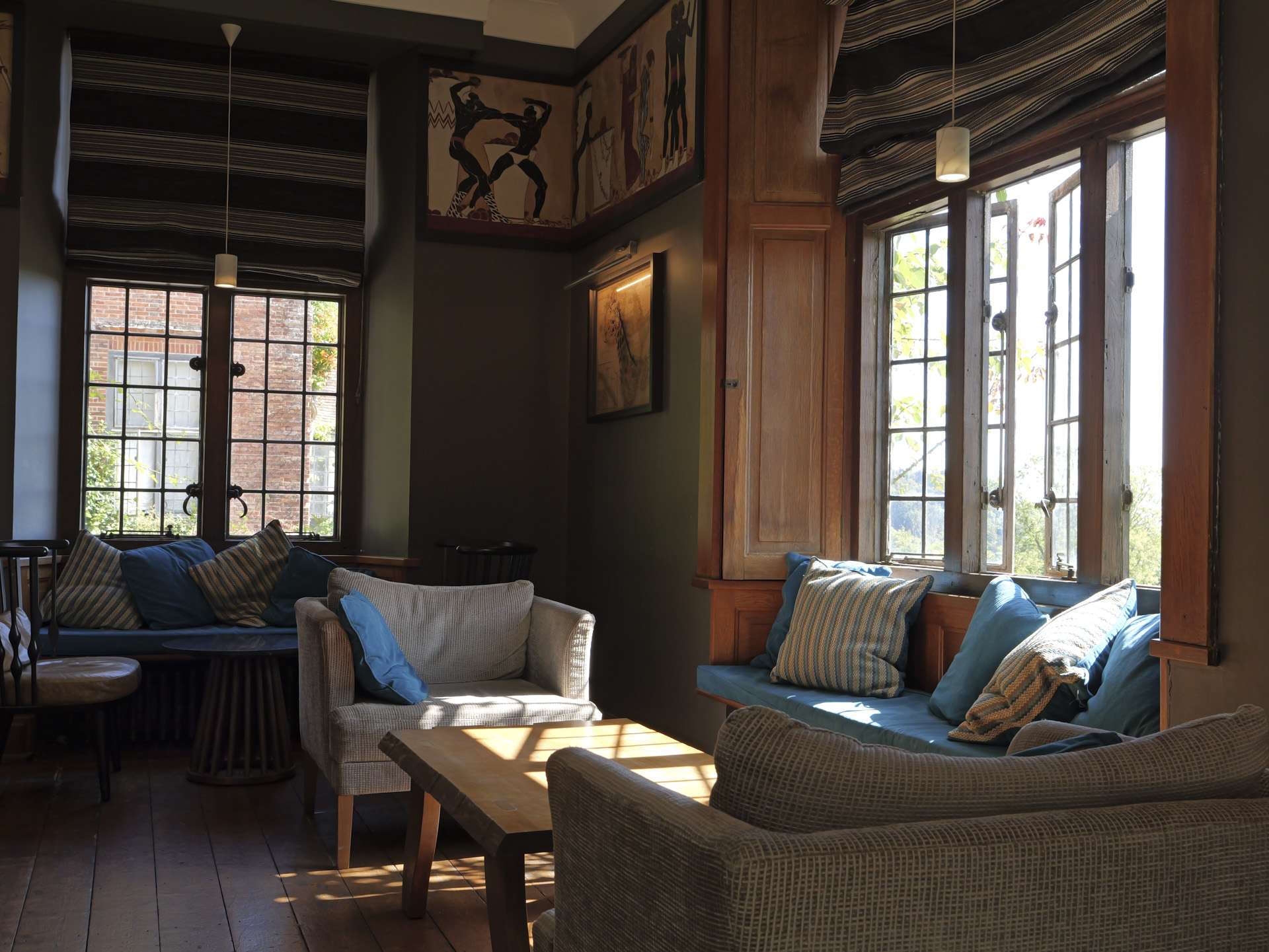 Image 2 of 4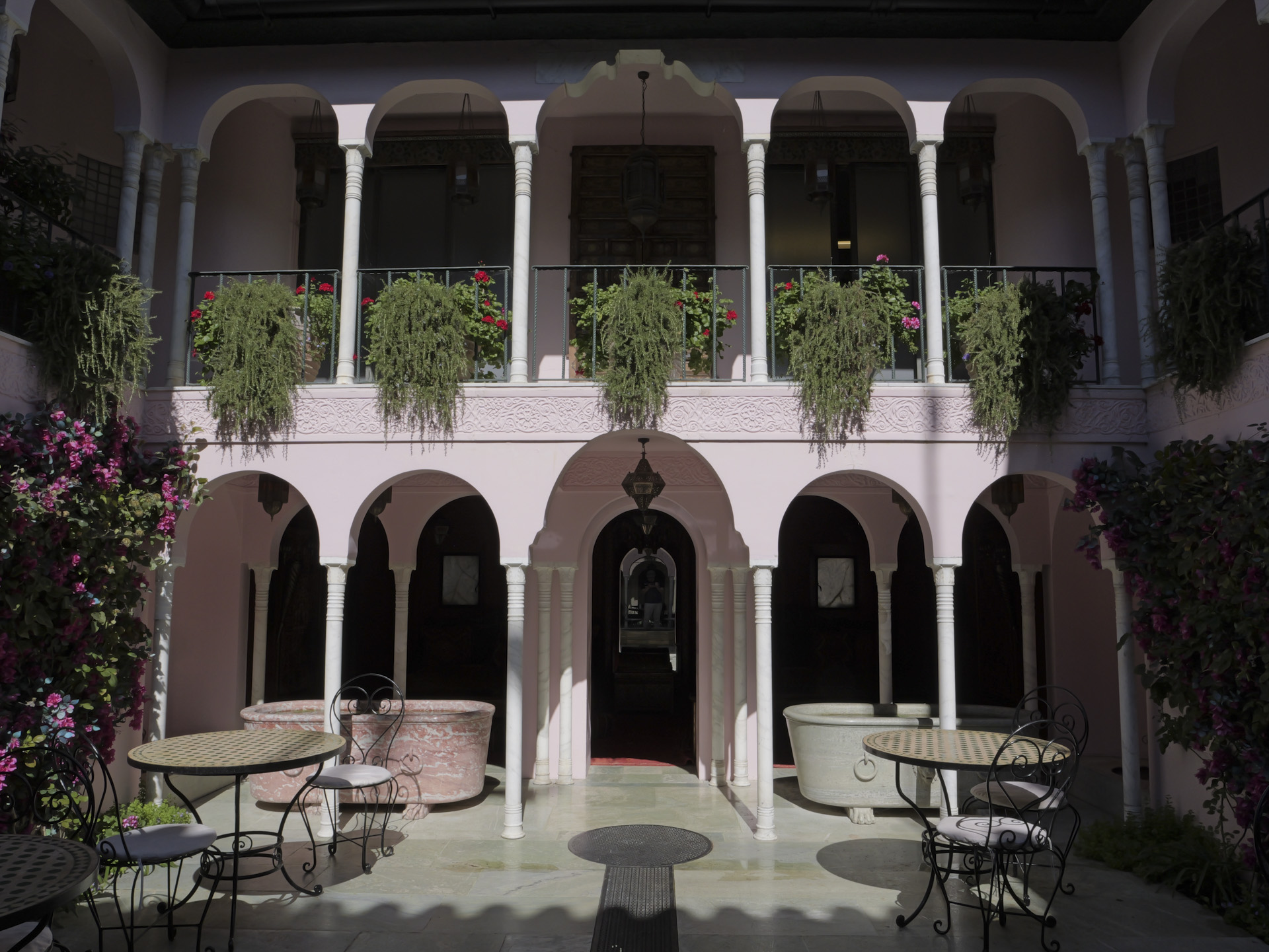 Image 3 of 4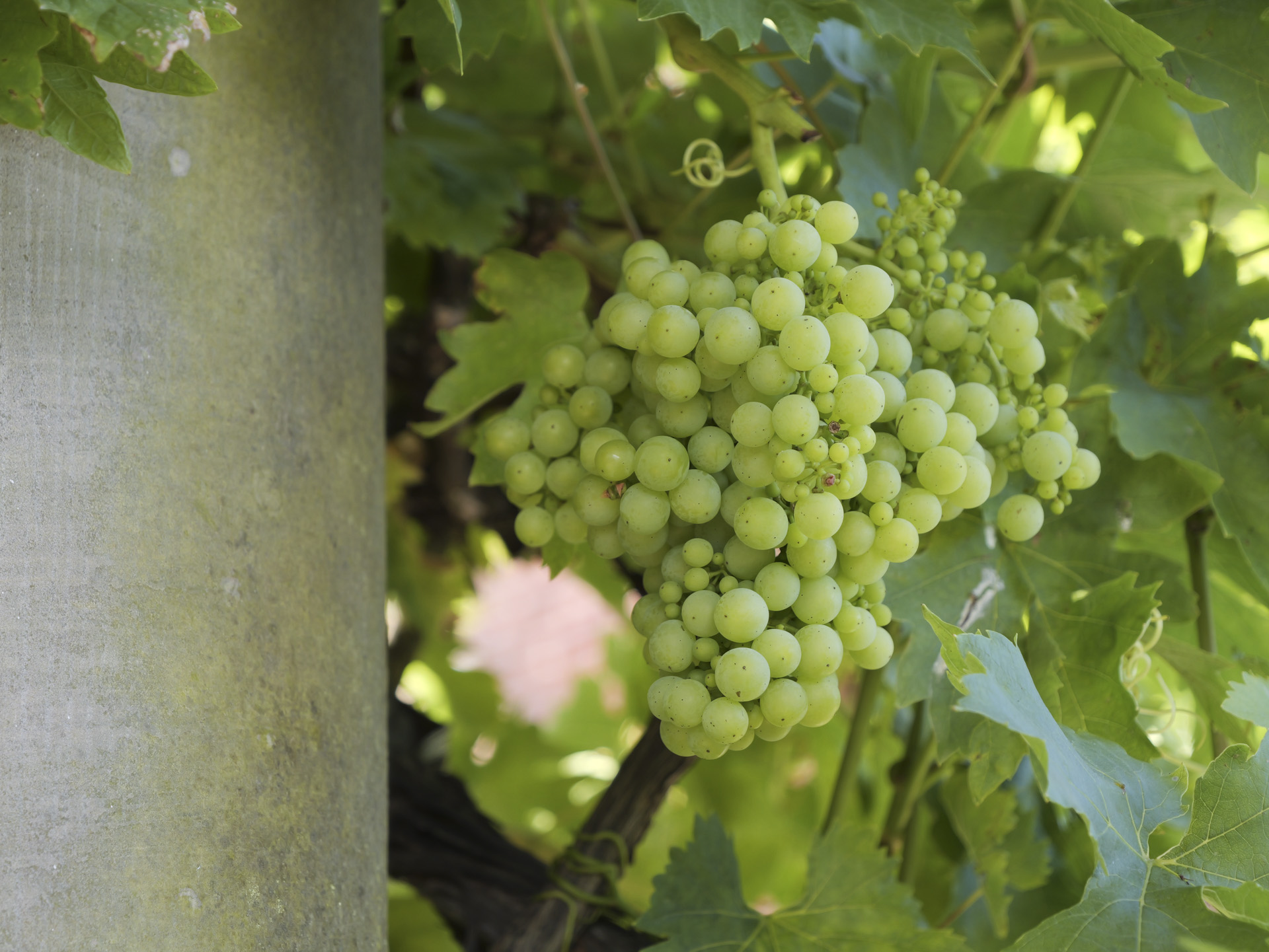 Image 4 of 4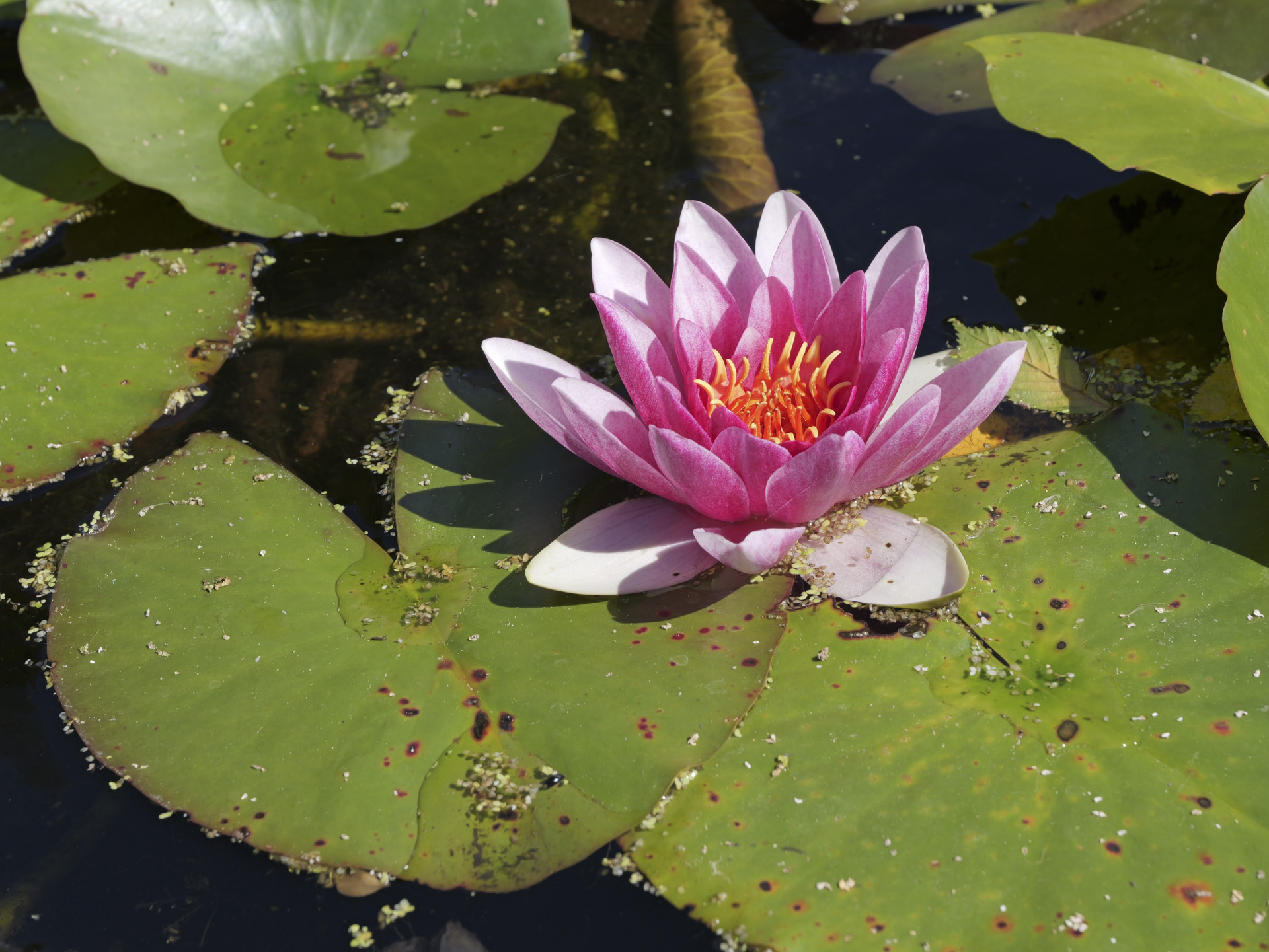 There are a bunch of new color profiles too, for both photo and video. We get a new Leica Monochrome profile, V-Log pre-installed (in the past, Panasonic charged a premium for a code to unlock V-Log), and real-time LUTs, where you can upload your own color profiles. Most people associate real-time LUTs with video recording, but this feature can be used for photography, too. For example, you can load a custom Adobe Lightroom color profile directly into the G9 II.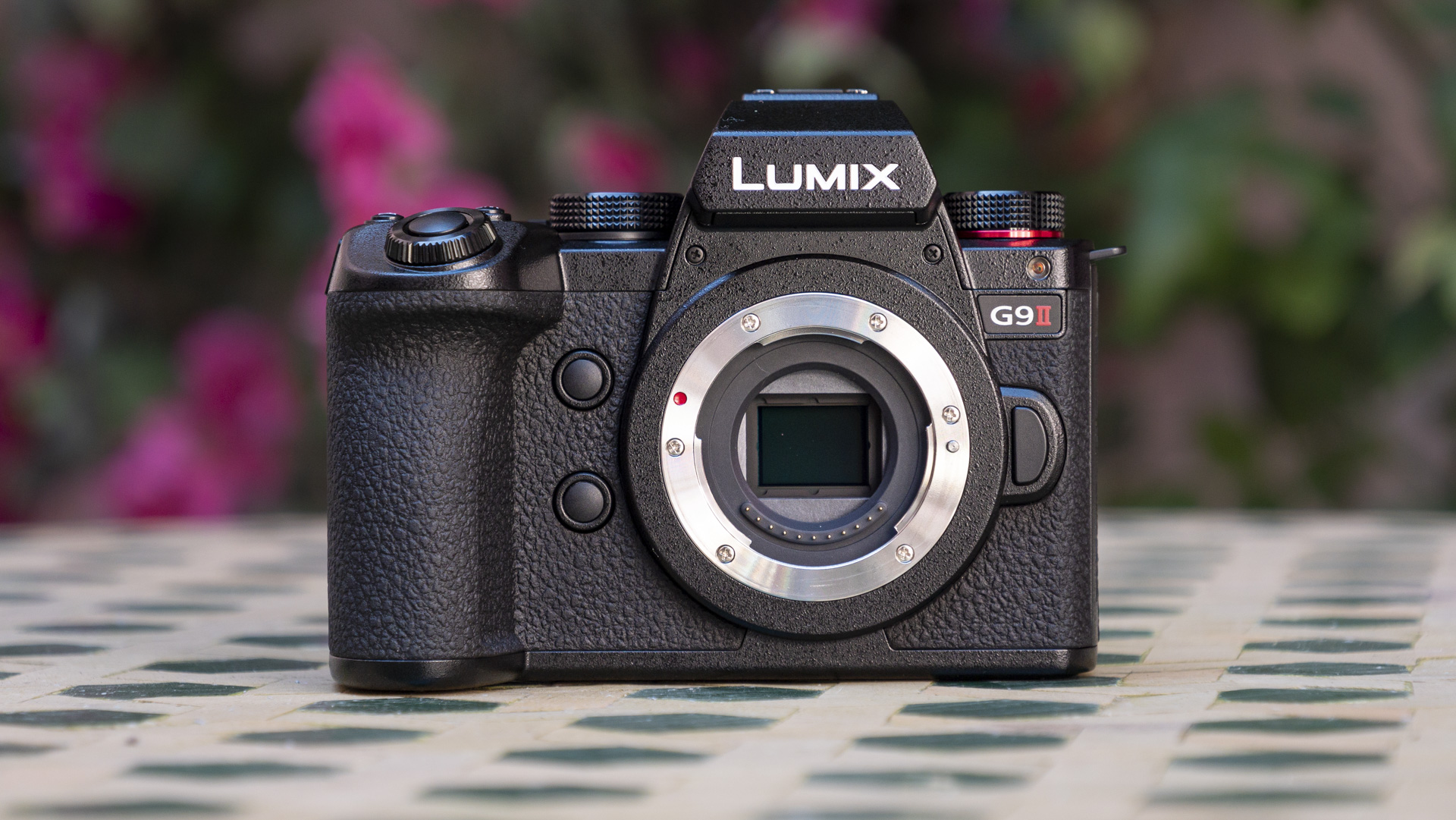 Early verdict
Just about every aspect of the G9 II has been improved over the five-year-old G9, giving G9 users plenty of reason to upgrade, while also encouraging non-users to enter the system for the first time, especially if wildlife and sports photography are their thing. Sensor resolution is improved, although it doesn't compete with flagship full-frame alternatives, whereas video recording modes are highly competitive, including 5.7K ProRes raw to an external SSD, supported by a fast processor and Panasonic's most effective phase-detection autofocus. 
I also think the G9 II's sensor format and lens selection is better suited to wildlife and sports photography than full-frame, for most people. Our in-depth review will reveal more about the G9 II in real-world use, especially how it fares in low light. But first impressions from a half-day with the G9 II are highly positive.