Acer Chromebook Plus 515: Two-minute review
The Acer Chromebook Plus 515 is part of Google's starting lineup for its Chromebook Plus selection, which is its new standard for Chromebooks that includes updated hardware and software. It could easily stand to be one of the best student Chromebooks and even one of the best Chromebooks out there.
Though the design is similar to its predecessor, the Acer Chromebook 515, the Plus 515 sports a slightly cleaner and sleeker look. Both the keyboard and touchpad have a satisfying snap, with the latter's high responsiveness making it genuinely enjoyable to use.
Coupled with those is the display, a 15.6-inch full HD (1920x1080) display with IPS, 16:9 aspect ratio, and integrated multi-touch. While those using the Chromebook Plus 515 for productivity work may not have a use for a large and high-definition screen, gamers certainly will. 
Though both native gaming and game streaming run roughly the same on each Chromebook in terms of fps, the Chromebook Plus 515 having a display practically made for gaming ensures that even AAA titles like Baldur's Gate 3 or Starfield look their best when streamed. And thanks to it supporting the Wi-Fi 6E connectivity, games will run even faster with lower latency if you make the upgrade. With how smoothly it plays some of the best PC games and how gorgeous the display is, it could easily stand to be one of the best gaming laptops out there. 
The port selection is a bit sparse, disappointing since I would assume that the Chromebook Plus' spec upgrade would mean more than one Type-A USB port, but at least it comes with two Type-C ports, an HDMI port, and a headset jack. Missing is an Ethernet port, which would have rounded out the selection nicely.
The webcam quality is pretty middling, nothing offensive but hardly worth mentioning. There are built-in AI tools that enhance video quality with improved lighting, noise cancellation, and more, but it doesn't actually improve the visual quality of what's supposed to be 1080p HD video at 60 fps unless you already have excellent lighting in your home or work office. One major positive, however, is that it includes a physical shutter right on the camera — absolutely ideal for privacy.
The sound quality is much better, thankfully, which is most likely due to the speakers being located on either side of the keyboard. Whether it's classical music, a conference call, a streamed movie, or a video game, the audio is both crisp and sharp while avoiding muddiness or tinniness.
Practical performance between the Plus 515 version of this Chromebook versus the original 515 is like night and day. The Acer Chromebook Plus 515 is an absolute breeze to set up, with a single update when you first start your laptop and any updates after that running in the background. It takes mere seconds to start from complete shutdown and practically instantaneous from sleep mode. Benchmark scores are nearly identical to other, more expensive Chromebook models, which gives me high hopes for how future superior models will perform.
Acer Chromebook Plus 515: Price and availability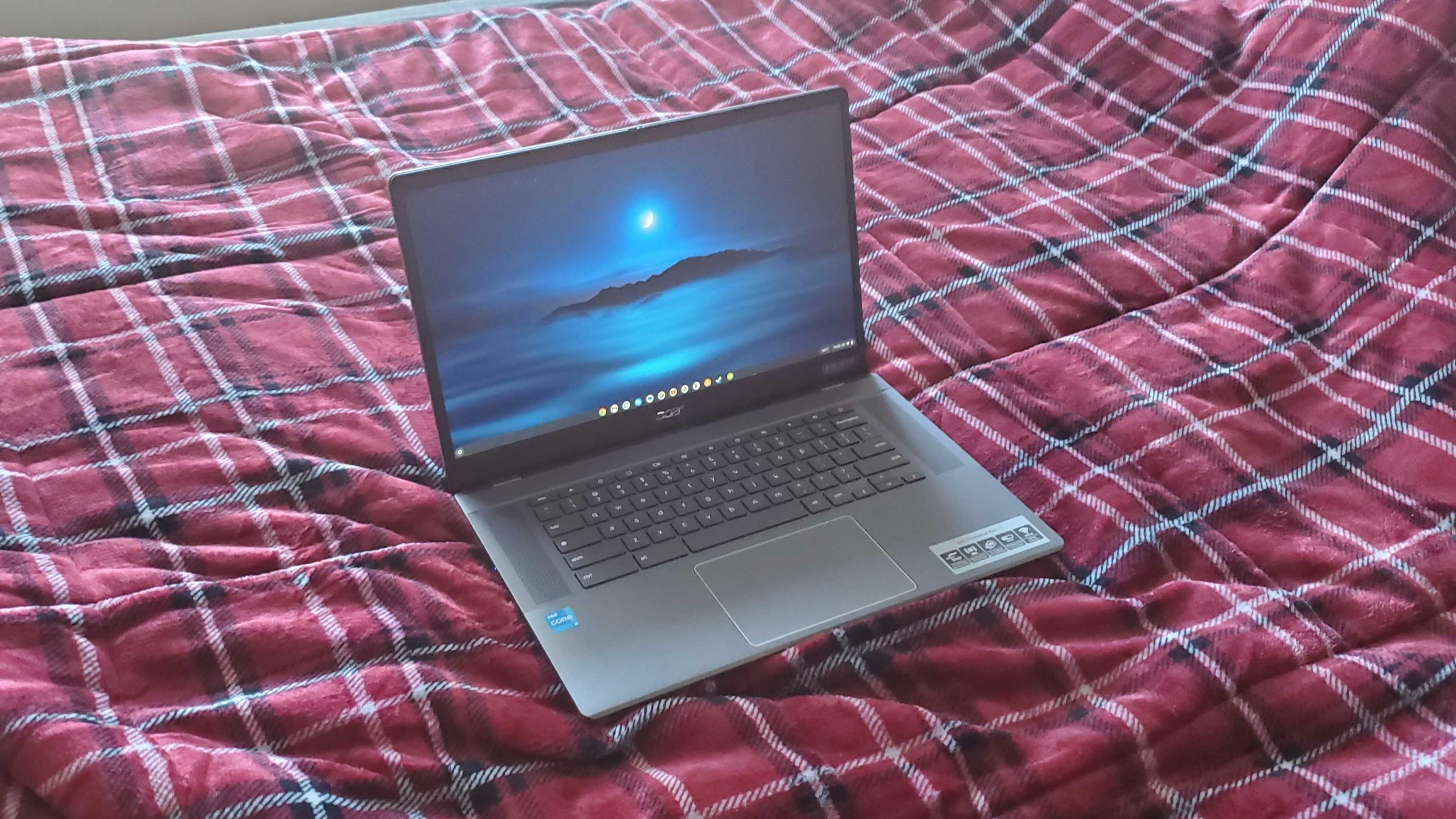 How much does it cost? $399.99 / £399.99 (around AU$633)
When is it available? Available now 
Where can you get it? Available in the US and UK 
One of the biggest benefits of the Acer Chromebook Plus 515 is that it comes at a lower MSRP compared to previous models. Its starting price of $399.99 / £399.99 (around AU$633) for the Intel Core i3 version is quite a deal, especially with its specs at least doubled from older models, better components, a superior display, and a host of other built-in software bonuses.
Compared to how much the previous models cost, with the Acer Chromebook 514 priced at $499 (about £380, AU$710) and the Acer Chromebook Vero 514 costing you $599.99 / £699.99 / AU$1,289, the Plus 515 is much more affordable and offers 
There is a downside, however. It's only available in the US and UK, with availability for other regions unknown right now, including Australia.
Acer Chromebook Plus 515: Specs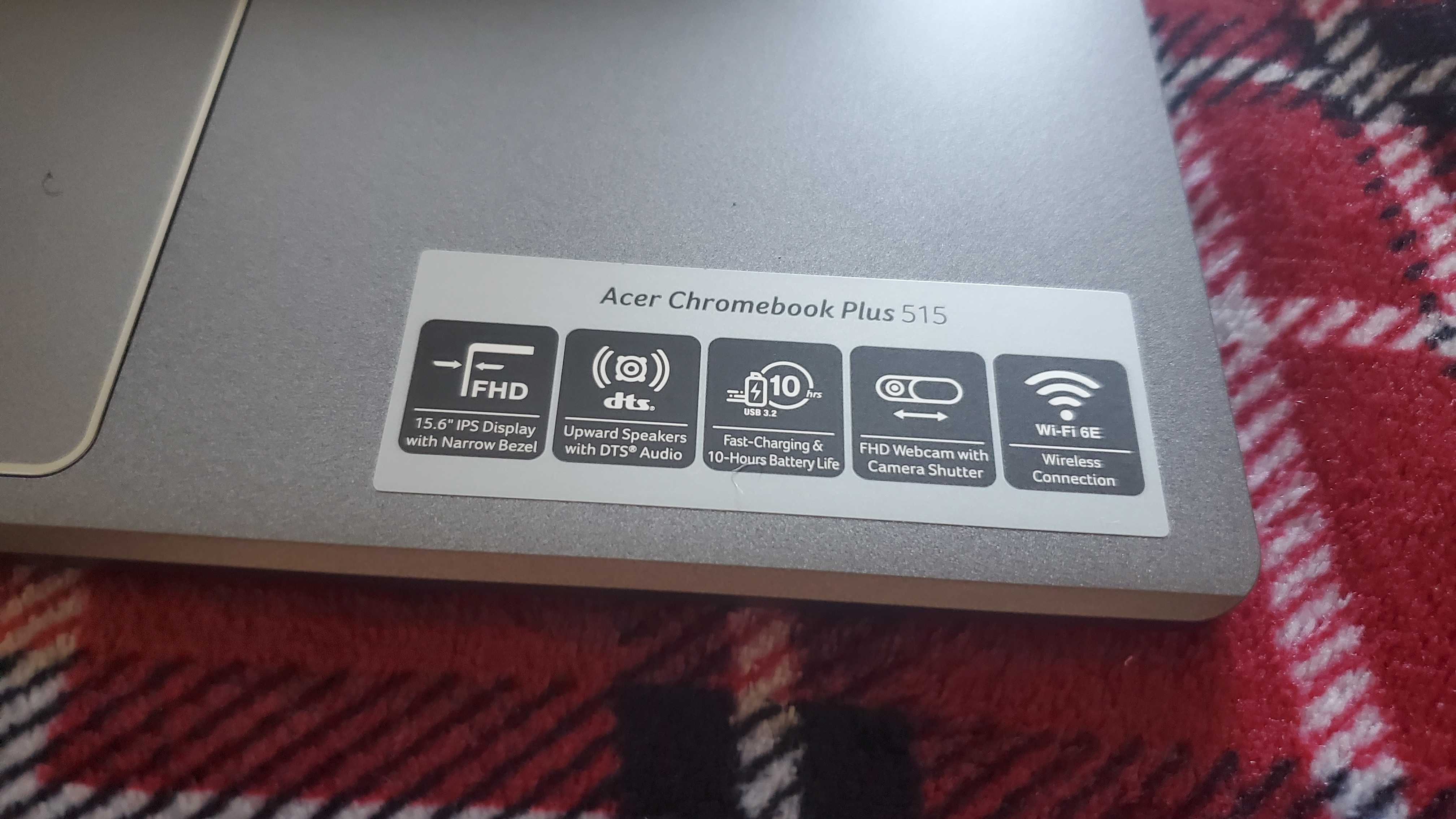 The Acer Chromebook Plus 515 that was sent to me for review included the following: Intel Core i3-1215U CPU, Intel UHD Graphics GPU, 8GB RAM, and 128GB of storage.
As with any other Chromebook, this particular model cannot be reconfigured. However, there will be future models with different configurations and price points to choose from, including and up to a 13th-Gen Intel Core CPU.
Acer Chromebook Plus 515: Design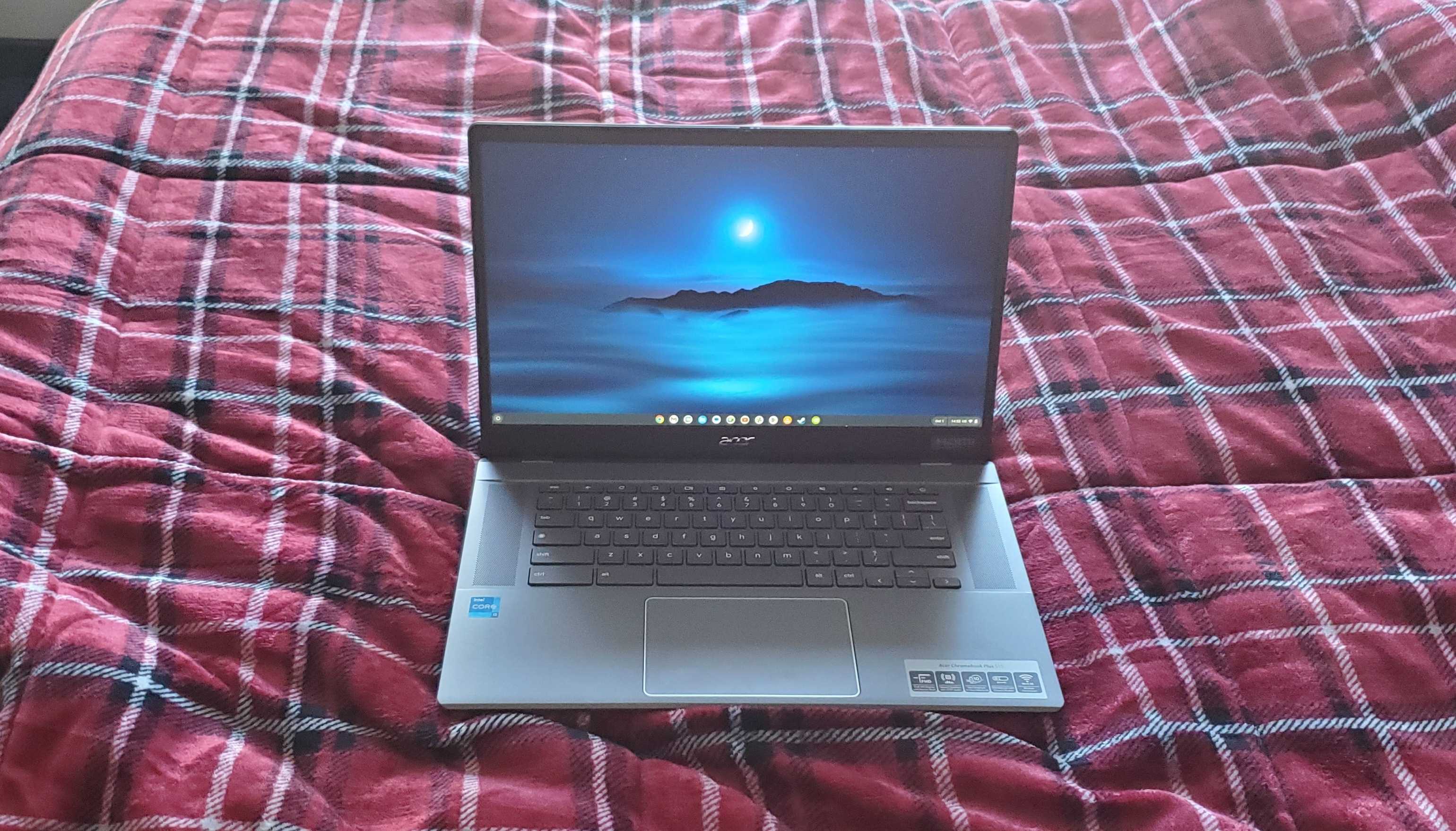 Great keyboard and touchpad
A little heavier and thicker than other models
Great sound quality
At first glance, the Acer Chromebook Plus 515 looks like any other Chromebook, with a grey chassis and the Google logo in the top corner. It does have a sleeker feel to it with a slightly thinner chassis than the Acer Chromebook Vero 514, though it weighs a bit more than other older Chromebook models, mostly likely thanks to the large screen size. 
It's especially heavier and thicker than the original Acer Chromebook 515 model, though the screen size, RAM, and storage remain the same between the pair. Due to its size and weight, it's a bit harder to carry it around, although most medium and larger-sized bags should be up to task.
The keyboard and the touchpad feel satisfying to use, with a nice snap to each keystroke and press of the touchpad. I especially appreciate the width of the keys as it minimizes typos even with larger fingers. And the touchpad is refreshingly accurate, which is ideal for gaming as I discovered while playing Baldur's Gate 3.
Image 1 of 5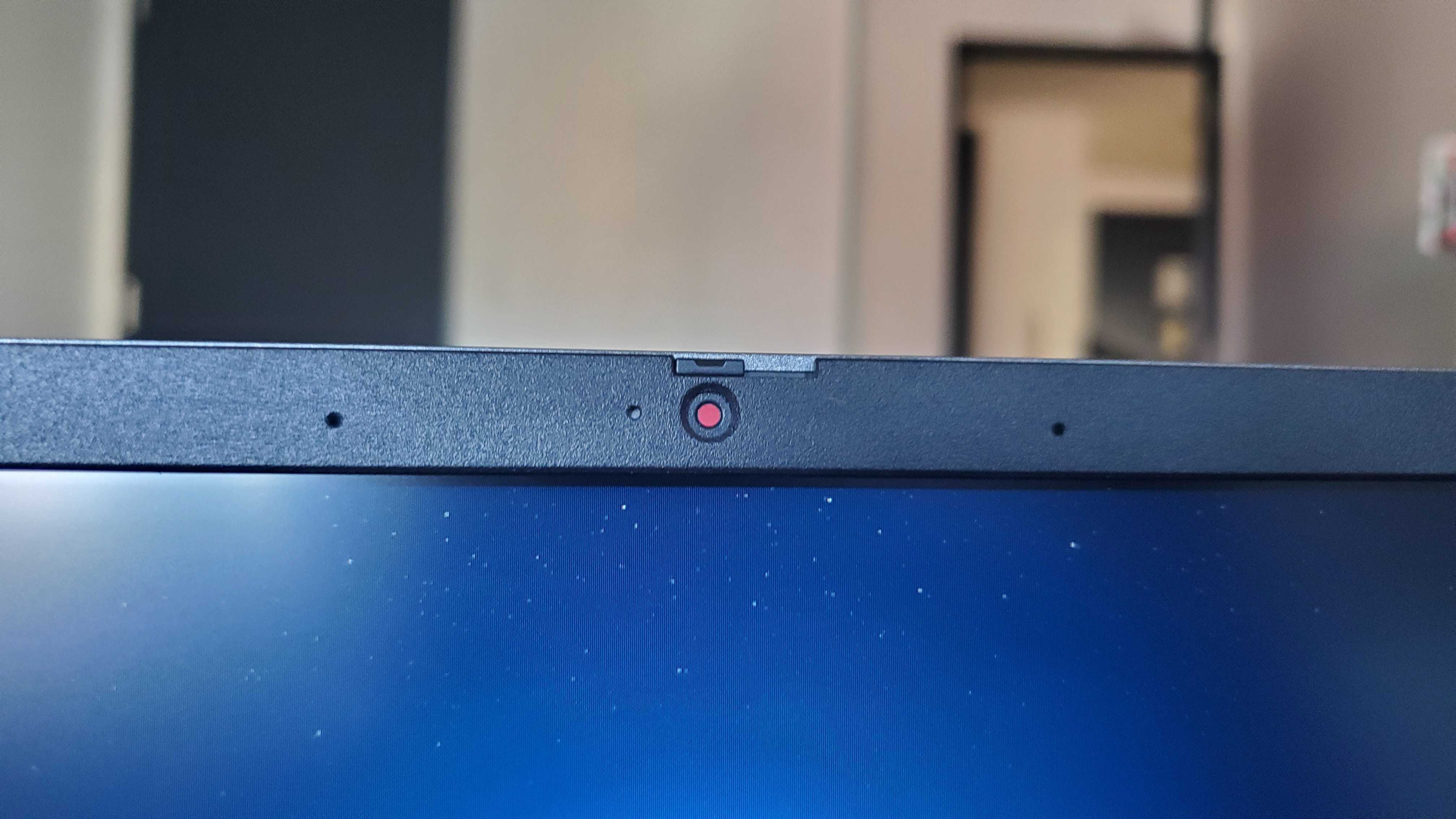 Image 2 of 5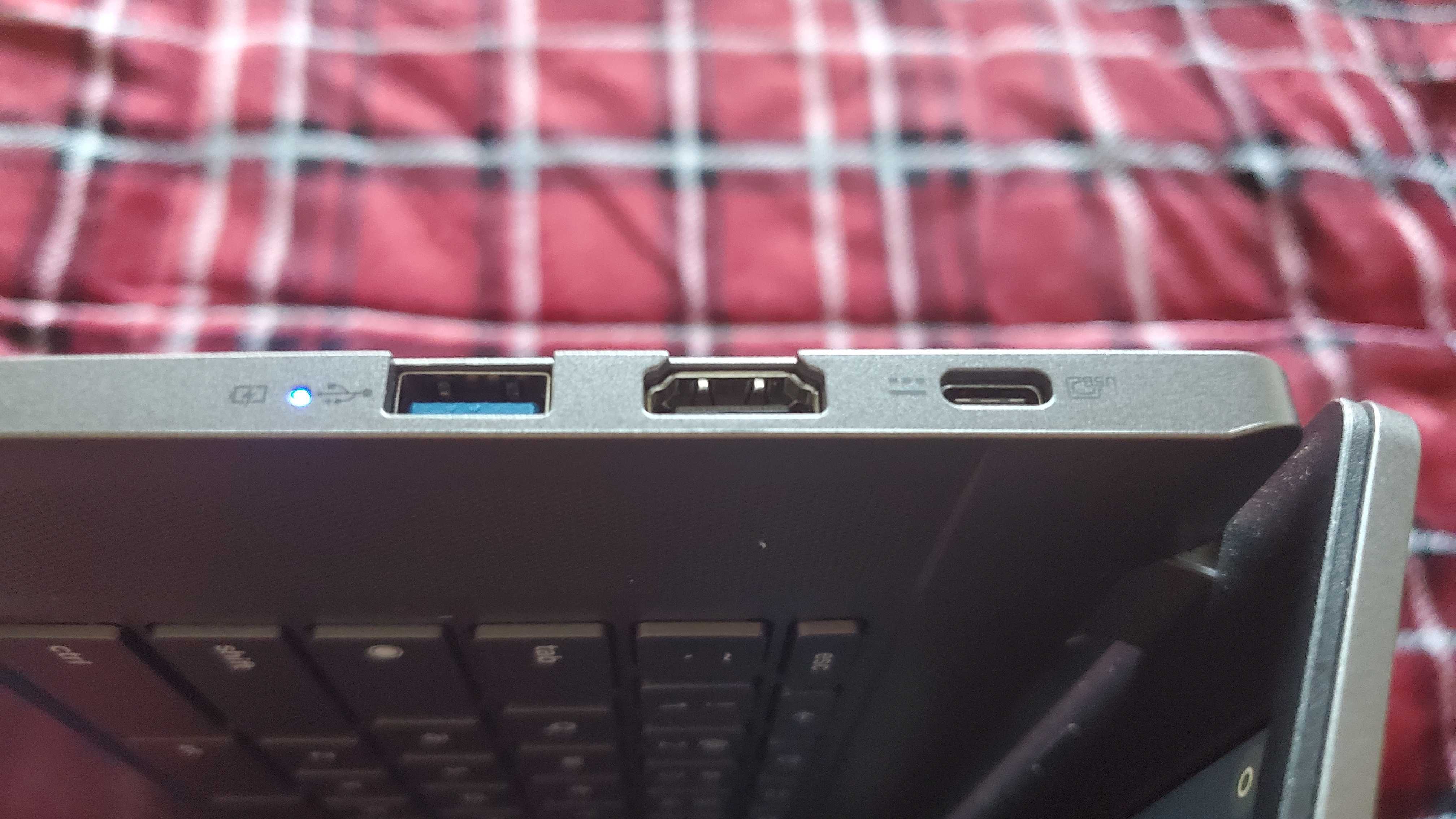 Image 3 of 5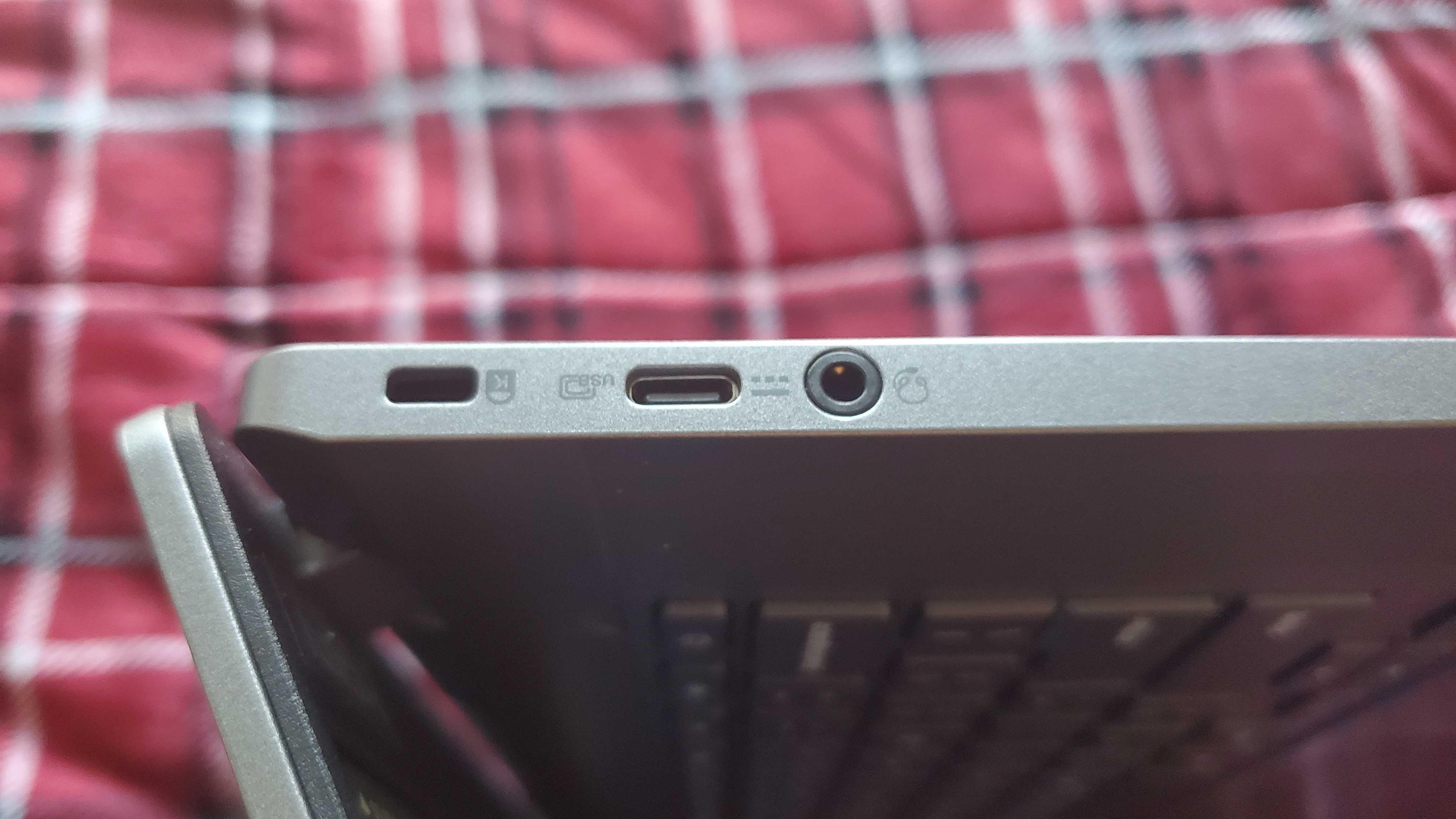 Image 4 of 5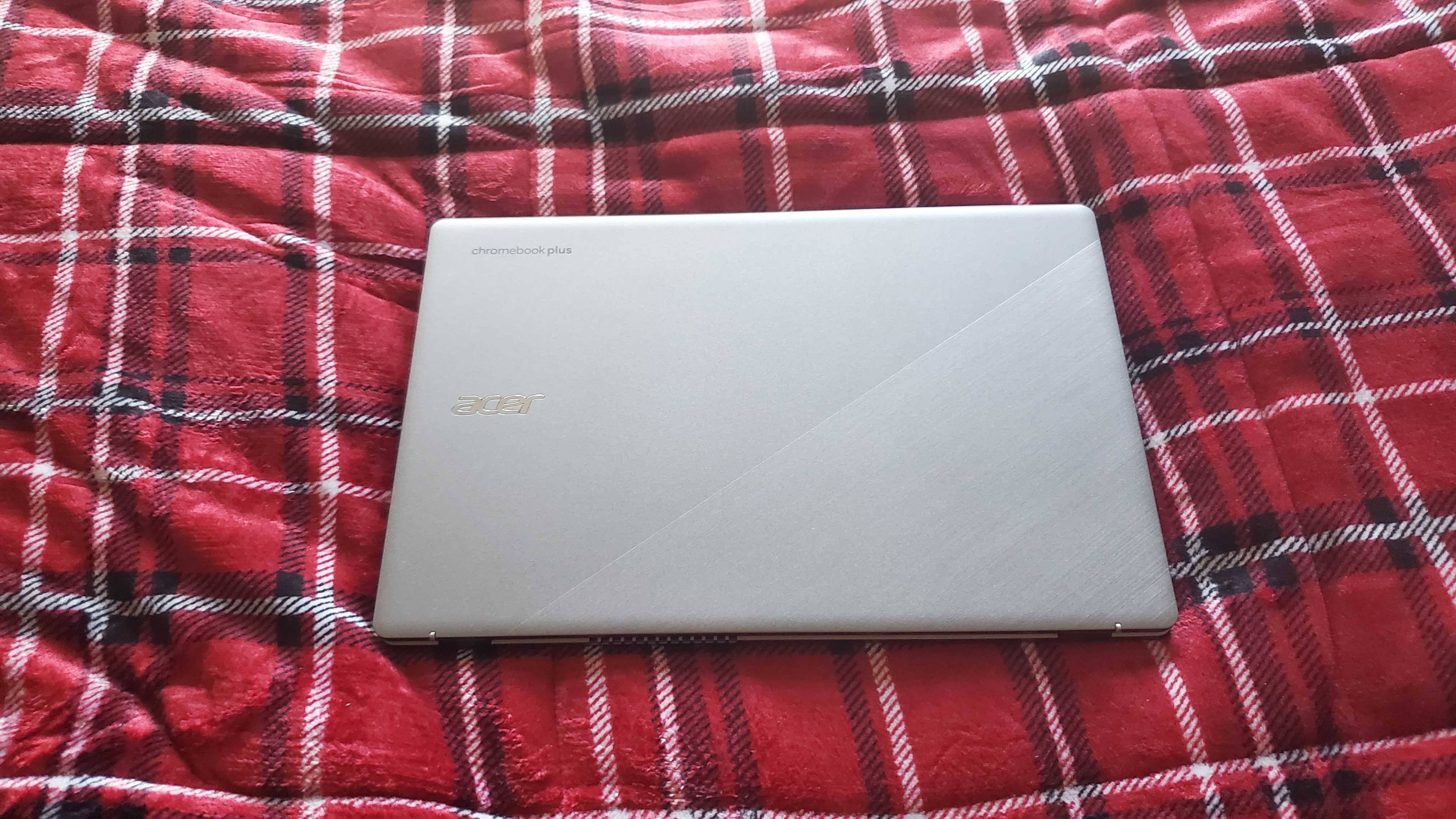 Image 5 of 5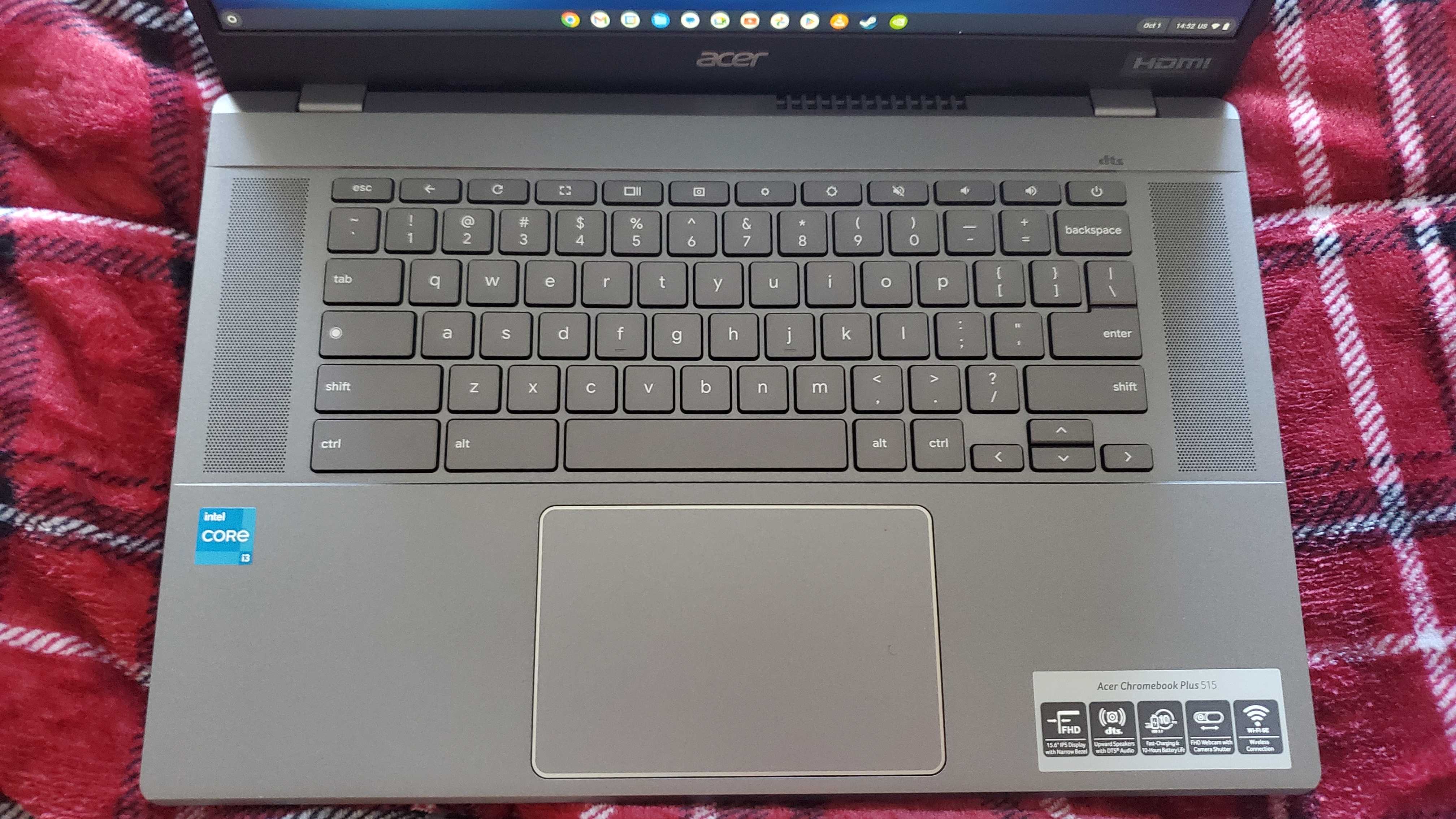 It has a balanced enough port selection with one Type-A USB port, two Type-C ports, an HDMI port, and a headset jack. But it's missing an Ethernet port, and the USB port numbers are lacking, which is disappointing considering that it's a Chromebook built specifically for the Plus line. I would have expected it to have a superior port selection.
The keyboard doesn't include a numlock pad due to the speakers on either side of it, though that does mean the audio quality is quite solid. The sound is clear and crisp, with multiple instruments and even vocals distinctive from each other. This makes for great sound quality whether you're streaming movies, in a conference call, or playing video games. I was genuinely shocked by how good the audio was, in terms of voices, sound design, and music, when I played Baldur's Gate 3.
On the other end of the quality spectrum is the webcam, which on its own is just not very good, despite it being a 1080p FHD webcam that runs at 60fps. But like many other laptop webcams, without very good lighting it doesn't hold up well. There are some AI tools that can be downloaded to enhance lighting as well as cancel out extraneous background noise, but those don't raise the actual quality of the camera image itself. But if you need something solely for work, then this is perfectly suitable. It does have a physical shutter, which is a refreshing rarity among laptops.
Acer Chromebook Plus 515: Performance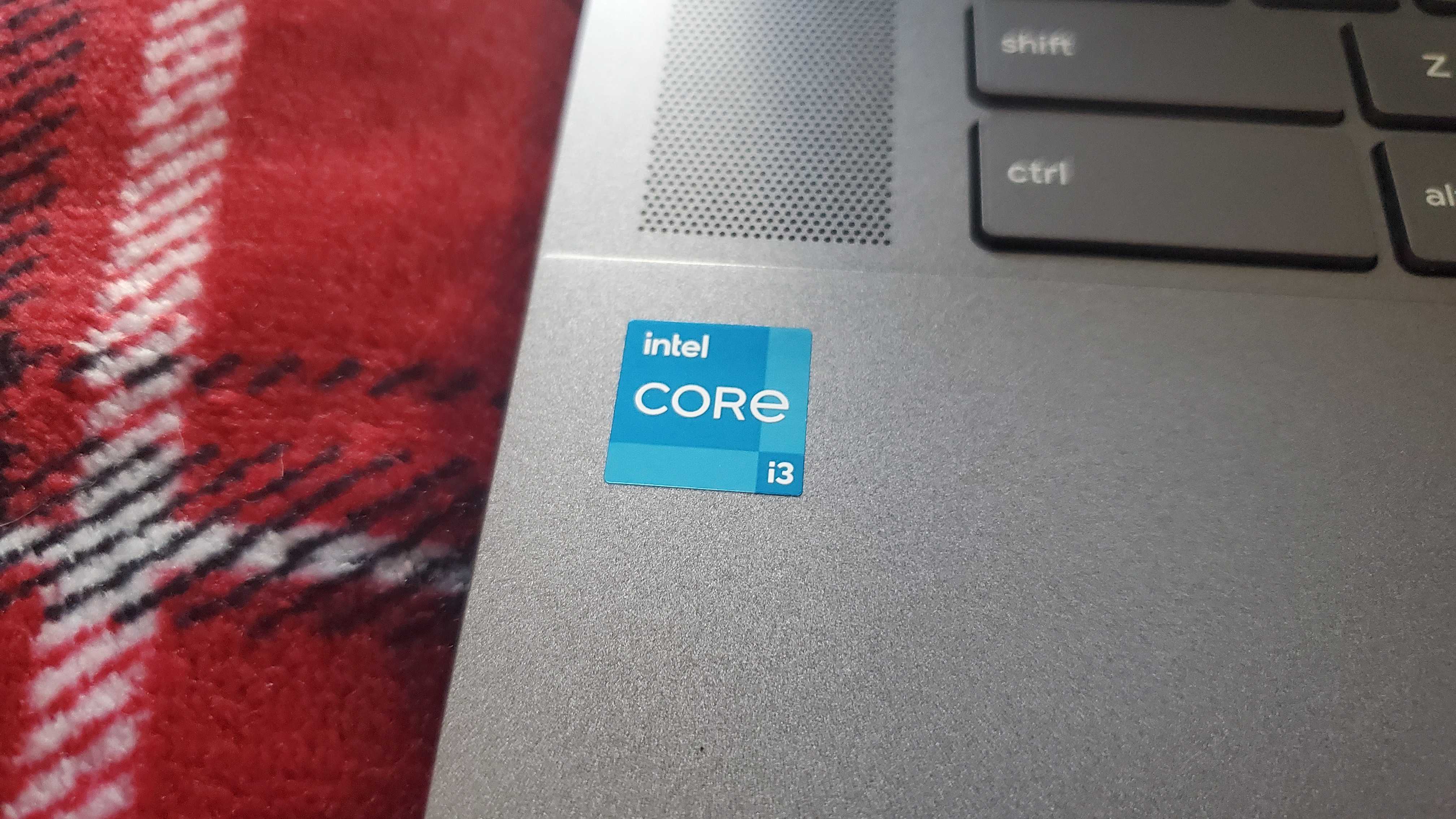 Performs well for productivity work
Games well too
Host of new software options
Benchmarks
Here's how the Acer Chromebook Plus 515 performed in our suite of benchmark tests:
TechRadar Battery Life Test: 5 hours and 13 minutes
Chromium Github Octane Benchmark: 83,806
Browserbench Jetstream Benchmark: 259
Kraken Benchmark: 478ms
WebGL Aquarium (30,000 fish): 50 fps
Considering the Acer Chromebook Plus 515 is cheaper than many other Chromebook models with similar specs, its benchmark performance being close is quite remarkable. The 30,000 fish version of the WebGL Aquarium benchmark saw initial frame rates between 51-62, with it dipping as low as 47 after a few minutes of running. The Kraken Javascript, Jetstream 2, and Chromium Github Octane benchmark results are also comparable to similar models.
Performance outside of benchmarks is even more impressive. Startup from shutdown is in mere seconds while starting up from sleep mode is nearly instantaneous. The new feature of a single update while setting up with additional ones happening in the background is ingenious – if Windows OS followed suit, it would be a miracle. Running several tasks at once and switching between them is a breeze as well, with no slowdown whatsoever, and that includes playing games with other tasks in the background.
If you have a game streaming service like Nvidia GeForce Now and a solid internet connection, then the Chromebook Plus 515 works well. Gameplay for even AAA titles like Cyberpunk 2077 and Baldur's Gate 3 is super smooth, and the full HD display with 250 nits of brightness only enhances the experience. There's also Steam Borealis that's up and running and still in beta, which allows certain titles like Minecraft to run natively in Chrome OS. It works quite well, though the fullscreen mode isn't completely stable as of right now. 
Of course, like any other Chromebook, Chrome OS can be pretty limiting, as you can only download whatever is on the Google Play store and a good chunk of those apps are made for phones or tablets. The Chromebook Plus selection has been doing its best to combat that with a host of new software and AI-powered features. This ranges from built-in video and photo editing tools to accessibility enhancements to AI features that summarize reports and enhance search results.
The partnership between Google and Adobe also brings with it Firefly, which means that any Chromebook Plus laptop will have Photoshop as well as tons of other video editing and graphic design software coming with it. And from what I tested so far, it all works quite well. Even a memory hog like Adobe Photoshop wasn't enough to remotely slow down the Plus 515.
Acer Chromebook Plus 515: Battery life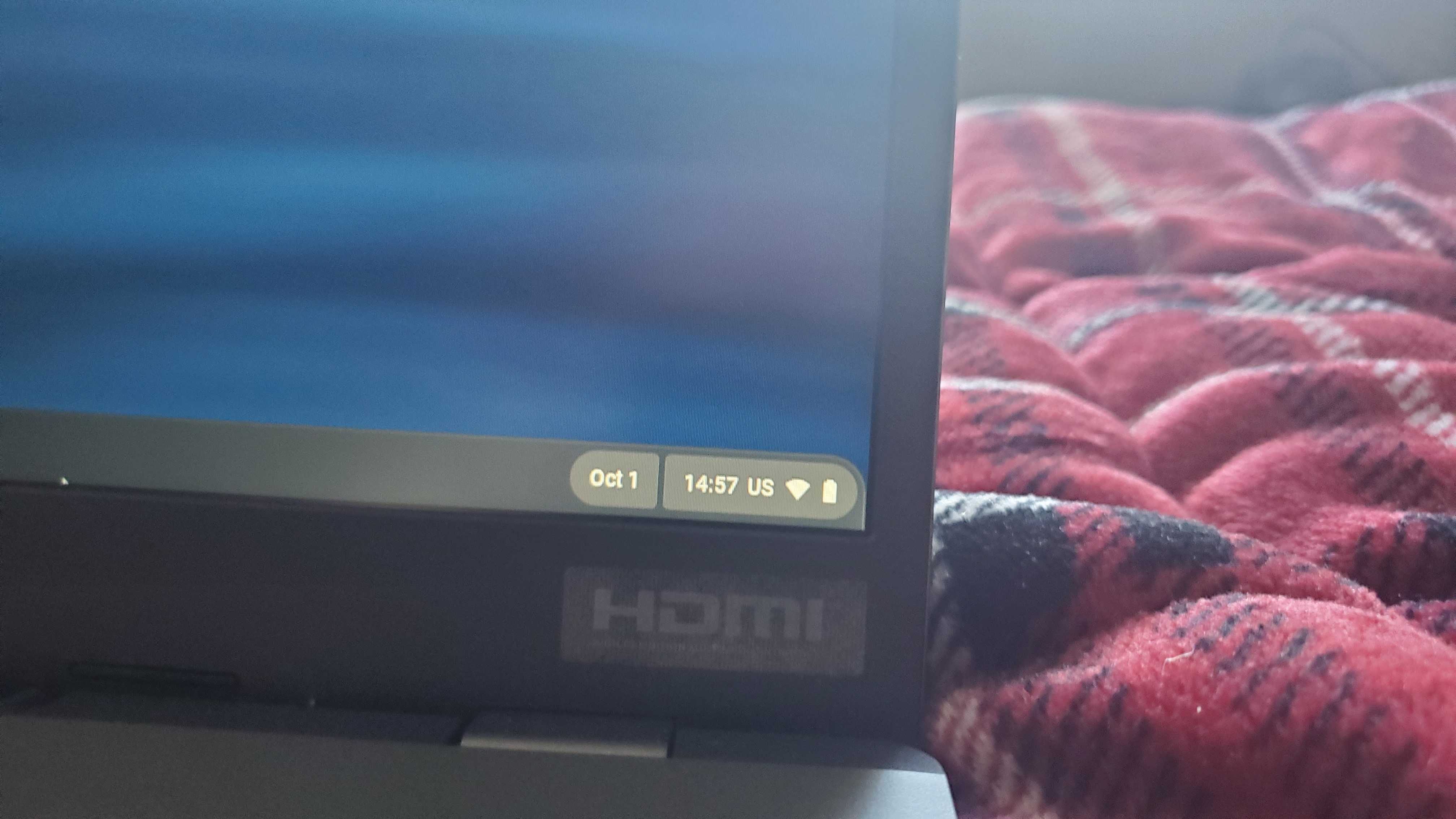 Battery life is disappointing
Charges fast
Google claims that the Acer Chromebook Plus 515 will run for up to 10 hours and, unfortunately, I have to dispute said claim. The TechRadar movie battery test results showed me that it can only handle a little over five hours of continuous use before dying, which is quite disappointing for a Chromebook – that's not even a full workday. Productivity testing has also proven similar results, with a slightly higher battery life.
However, it does have a fast recharge time, needing only a little less than an hour to fully recharge the battery. At least you won't be glued to the outlet for long, though you may be anyway if you decide to game or stream movies with it.
Should you buy the Acer Chromebook Plus 515?
Buy it if...
If you need a productivity machine
This is definitely meant as a productivity machine, not only thanks to its extremely fast startup and ability to juggle multiple tasks without breaking a sweat.
You're eco-conscious
Google has put plenty of effort into making the Chromebook as eco-friendly as possible, with the recycled glass trackpad and the use of recycled plastics in the chassis and keycaps, so if environmentally friendly tech is important to you, this is a great option. 
Don't buy it if...
You need specific software or programs
Chromebook OS is limited to what is available on the Play Store in terms of software so if you need to use very specific numeric, scientific, or creative programs a Chromebook might not be the best choice for you.  
You want a very powerful device
While the specs on this one are higher than many previous models, if you need processing power for creative works and hardcore editing then this isn't the laptop for you.
Acer Chromebook Plus 515: Also consider
If our Acer Chromebook Plus 515 has you considering other options, here are two more laptops to consider...  
How I tested the Acer Chromebook Plus 515
I tested this laptop for about two weeks
I tested productivity work, streaming, and gaming
I used a variety of benchmark tests and hands-on testing to gauge performance
To test out the Acer Chromebook Plus 515 I used a full suite of Chromebook benchmarks to rank CPU performance on a variety of uses. I also tested out general performance while switching between multiple tasks like productivity work, conference calls, streaming, and more.
This laptop is primarily used for productivity work, which was my main method of testing. However, I also used it for other tasks like streaming and gaming, to see how well it performed.
I've tested out many laptops, including Chromebooks, which gives me plenty of experience with properly benchmarking them. I also have extensive knowledge of testing out general performance including productivity and benchmarking.
First reviewed October 2023