Two-minute review
The GoPro Hero 12 Black is a variation on a tried and tested GoPro formula. GoPro has an Apple-like ability to refresh its line without overhauling it to great effect, and this year there isn't much that's new in the way of hardware for the 12 Black. That said, familiar hardware might not be an issue given the upgraded software experience, particularly for filmmakers and anyone craving external wireless audio support.
Let's start with what's returning for 2023 from last year's GoPro Hero 11 Black. Firstly, there's that 27MP 8:7 sensor that can capture 16:9, 9:16, and 8:7 footage without needing to reorient your camera. It can shoot at up to 5.3K 60fps and 4K 120fps, and if you want to drop the resolution to 2K, it even captures 240fps, something the DJI Osmo Action 4 can't do.
Next, GoPro's Hero design is back for round six – or is it seven? Seriously, GoPro is very wedded to the style introduced on the Hero 5 Black, so it hasn't deviated too much from its overall aesthetic.
GoPro also brings back the same battery used in past Hero cameras, though, as in the Hero 11 Black, it's the higher-specced GoPro Enduro (1720mAh) cell. And the 12 Black has the same dimensions, processor, and weight as the 11 Black.
Given all these similarities, you might be asking yourself what's new, and whether the Hero 12 Black stands a chance of being rated as one of our best action cameras when its predecessor, the GoPro Hero 11 Black, costs less while offering similar features. 
GoPro Hero 12 Black specifications
Sensor: 27MP 1/1.9-inch
FOV/focal length: 156 degrees
Max photo resolution: 27MP 8:7 (5568  x  4872)
Video: Up to 5.3K 60fps / 4K 120fps (16:9)
Stabilization: HypserSmooth 6.0 with AutoBoost
Front screen: 1.4-inch Color LCD
Rear screen: 2.27-inch Color LCD
Mount: Action camera + 1/4-inch thread
Battery: GoPro Enduro (1720mAh)
Connectivity: Bluetooth, USB-C and Wi-Fi
Probably the most instantly useful addition to the Hero 12 Black is the 1/4-inch thread mount between its flip-out feet, perfect for mini tripods. GoPro has also added HDR capture to improve how the camera handles highlights and shadows, and this works to great effect.
Filmmakers who want to dig a little deeper can activate GP-Log capture for even greater dynamic range footage and 10-bit color, so video can be easily spliced into a timeline with clips from other cameras and easily color-matched.
Audio options have also been improved, with the 12 Black now supporting wireless audio from a Bluetooth microphone. This works with any Bluetooth earphones or headphones, so if you've got a pair of the best wireless earbuds available, you can just pair them with your GoPro and hit record – it really is that simple.
Whether you're using an external Bluetooth microphone or the Media Mod, GoPro's modular housing that upgrades audio and connection options, the new Hero 12 Black can also capture two audio channels, which you can access through the GoPro Quik app or in Premiere Pro. What's so cool about doing this with the Media Mod is that it captures the device audio or the Mod's own mini boom mic so that you can mix down directional and ambient tracks for the perfect clip.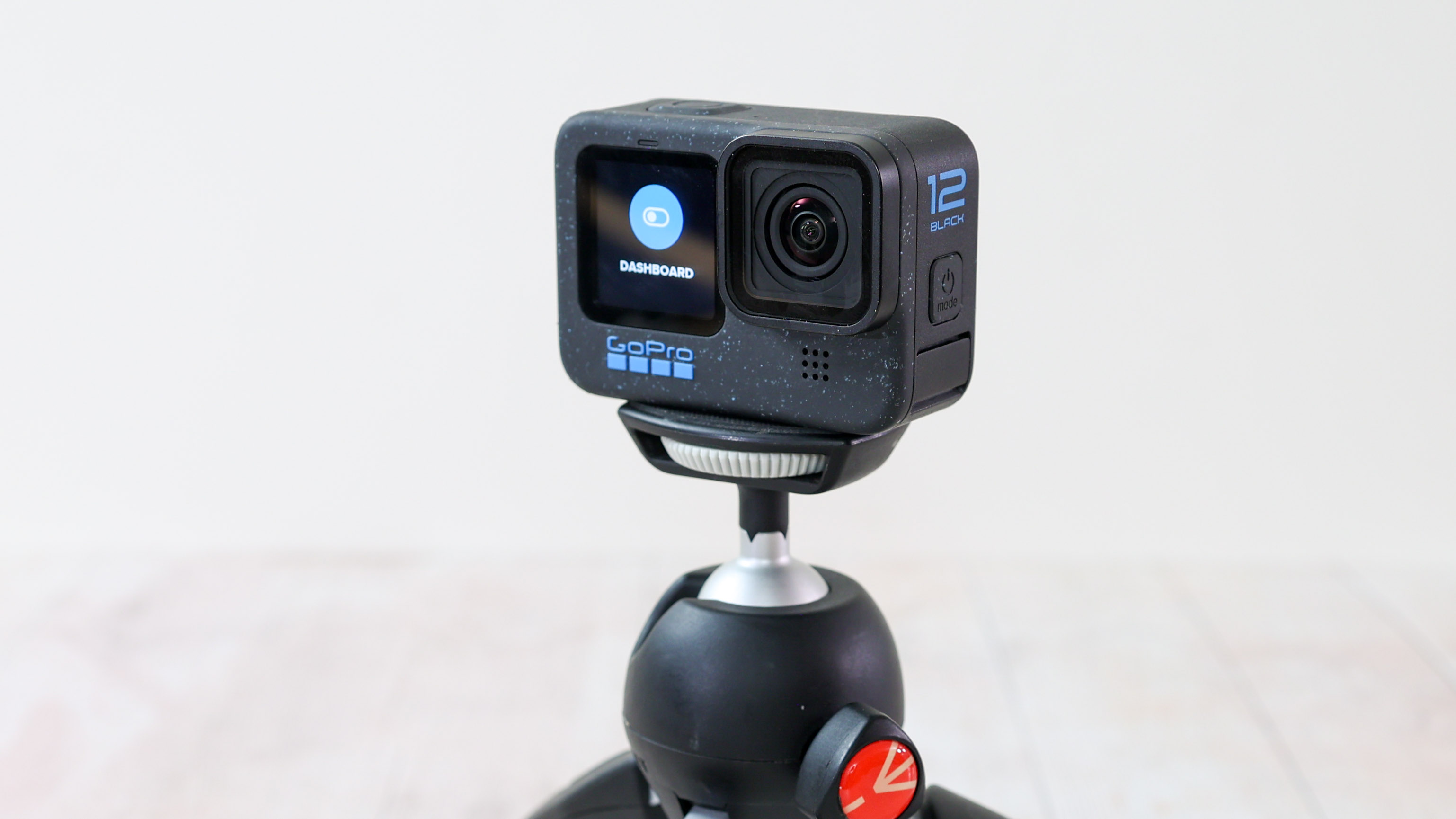 In a nutshell, while there are a lot of familiar features, GoPro levels up the Hero 12 Black just enough to meaningfully make it a more versatile and powerful action camera than the Hero 11 Black. 
As for how it stacks up against the competition, the Hero 12 Black's stabilization is fantastic, dialing up or down based on what you're doing, thanks to HyperSmooth 6.0 and AutoBoost. It outperforms the DJI Osmo Action 4 in this regard, and I also prefer the tone of GoPro's video versus DJI's. Footage looks more crisp and less subdued – precisely what I want from my action camera. Having said that, the Action 4 does a better job of capturing a wider soundscape from its mics, while the Hero 12 Black focuses more on voices.
Low light is where GoPro has consistently dropped the ball, and while the Light Painting night modes are fun additions, they don't make up for the grainy video when recording in dimly-lit scenes. DJI takes the crown here.
Generally speaking, the action camera race has never been tighter, with DJI and GoPro almost neck and neck with their latest offerings. Whichever you go for, you're getting a fantastic action camera, but the Hero 12 Black edges ahead for anyone who mostly shoots in the day and wants the best stabilization available. It's also ideal for vloggers who want to cut up 16:9 and 9:16 content from the same clip, or GoPro users who already have compatible accessories like the Media Mod, and want to upgrade their camera but not their extras.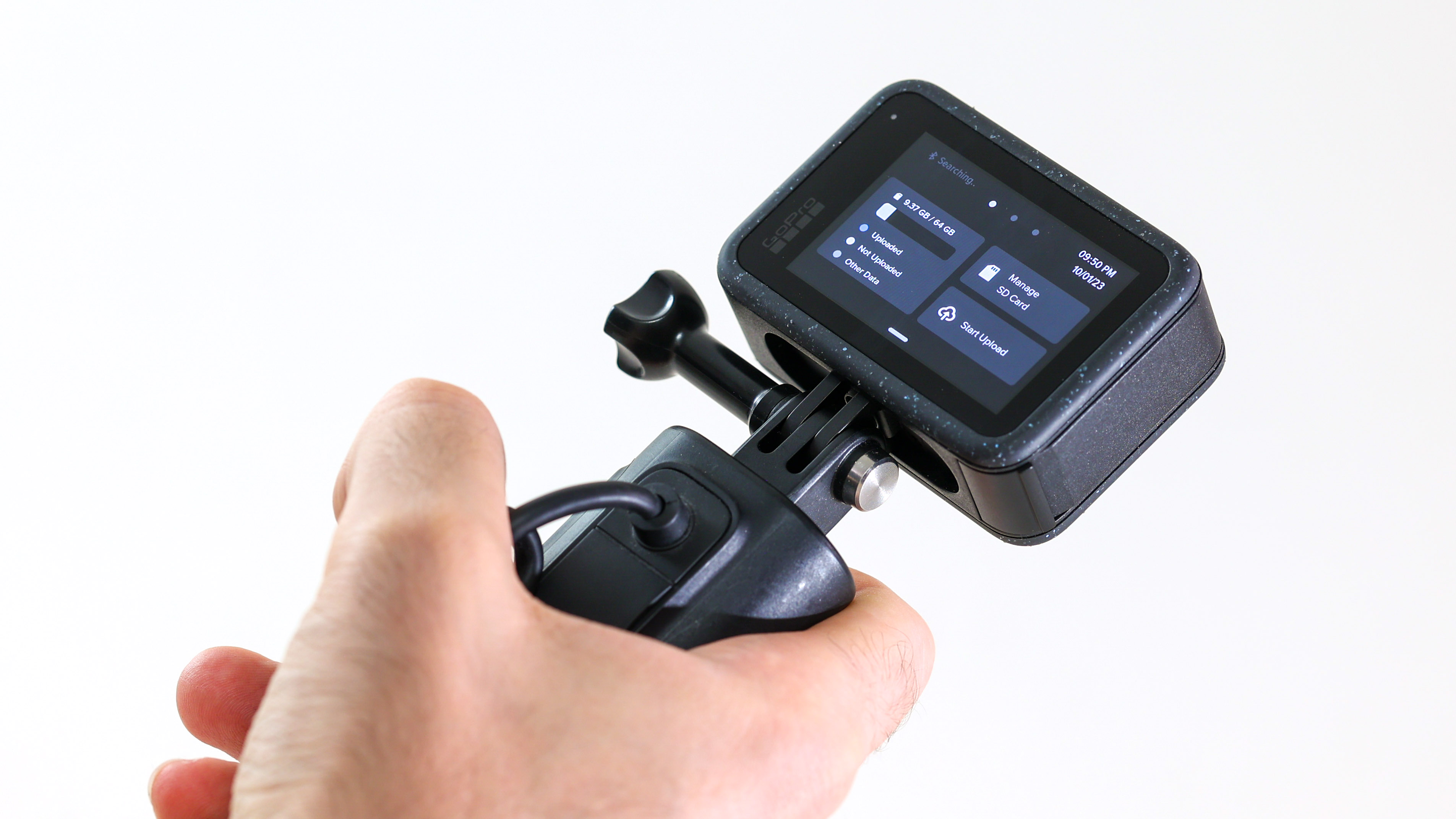 GoPro Hero 12 Black: release date and price
Available to buy now for $400 / £400 / AU$650
Accessories bundle costs $450 / £450 / AU$730
Max Lens Mod bundle costs $500 / £500 / AU$820
The GoPro Hero 12 Black is available now, with the lowest-priced Standard Combo package costing $400 / £400 / AU$650 – that's slightly pricier than the DJI Action 4. Interestingly, the Hero 11 Black is still on sale alongside the 12 Black on GoPro's website, and has seen its price drop to $350 / £350 / AU$579.
If you want to pick up an extra Enduro battery, GoPro's Handler grip, a head strap, and a carrying case, then the $450 / £450 / AU$730 accessories bundle is for you, and that price is slashed by around 20% if you have a GoPro subscription.
If you don't need all those extra peripherals but fancy the new Max Lens Mod 2.0, which GoPro announced alongside the camera, for a class-leading wide field of view, the Max Lens Mod bundle costs $500 / £500 / AU$820. Once again, if you have a GoPro subscription, you can enjoy a discount of around 20% on this combo.
While GoPro sold its Hero cameras at a discount with a subscription and a sky-high subscription-free price in previous years, it has simplified things this year. In turn, it's great to see that the standalone 12 Black has one fixed price that's lower than the list price of the 11 Black at launch. 
So, while the Hero 12 Black isn't cheap by any stretch, it's great that its value for money isn't held back by what has, in the past, felt like inflated non-member pricing. This subscription-free model makes GoPro's latest camera much more competitive out of the gate.
GoPro Hero 12 Black: design
Identical weight and dimensions to Hero 11 Black
New 1/4-20 tripod thread mount
Waterproof up to 33ft / 10m
At first glance, the GoPro Hero 11 and 12 Black look almost identical, apart from some speckled blue styling that differentiates the latest edition. Both cameras weigh 154g, sport the same dimensions (71.8 x 50.8 x 33.6mm), and have removable doors behind which are a USB-C port, battery cavity, and microSD slot.
The removable lens protects familiar f/2.5 aperture glass that delivers a 151-degree field of view, which is slightly less wide than the DJI Osmo Action 4's 155 degrees. The Hero 12 Black, however, can be bumped up to a class-leading 177 degrees with the Max Lens Mod 2.0.
Image 1 of 4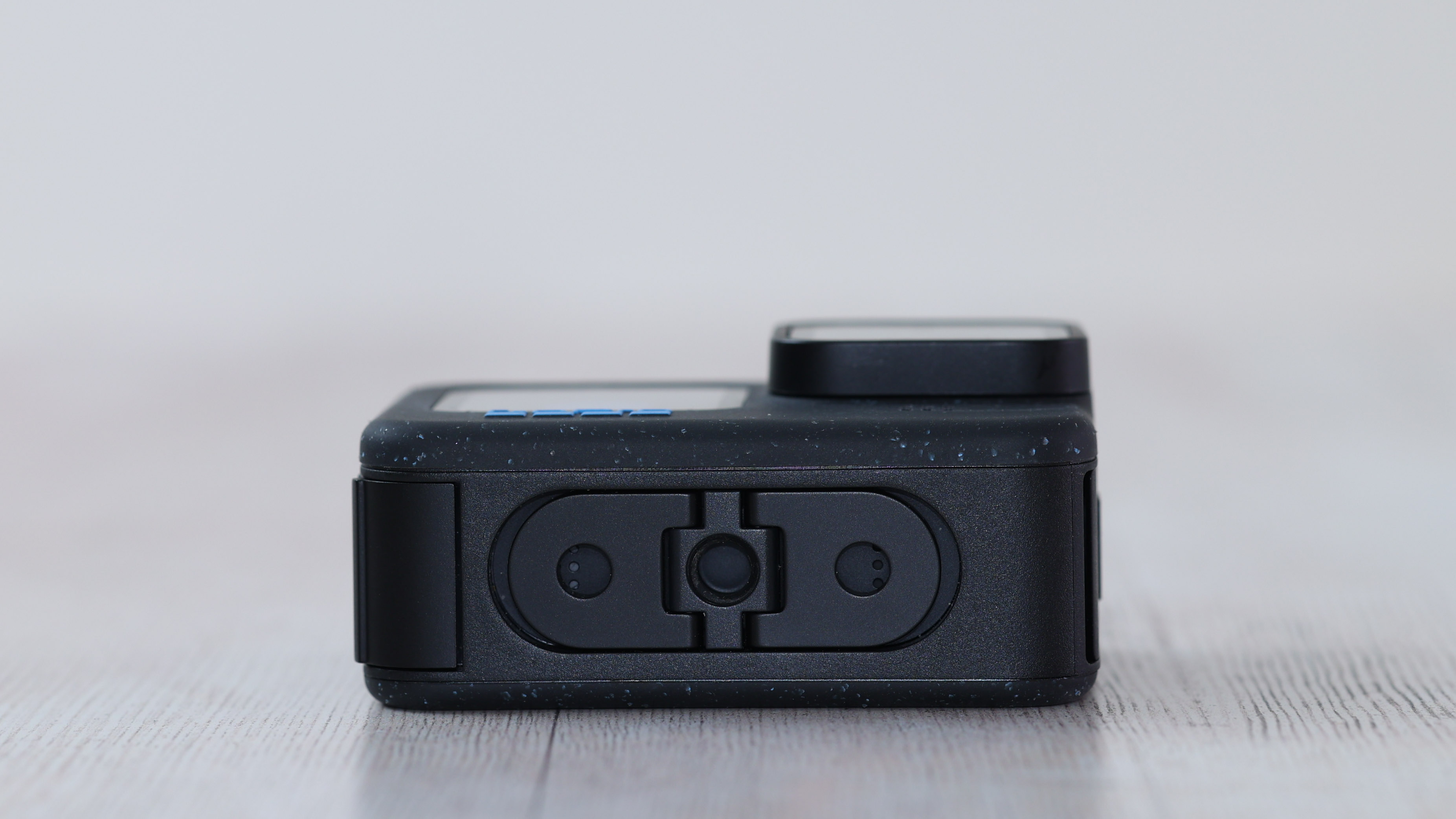 Image 2 of 4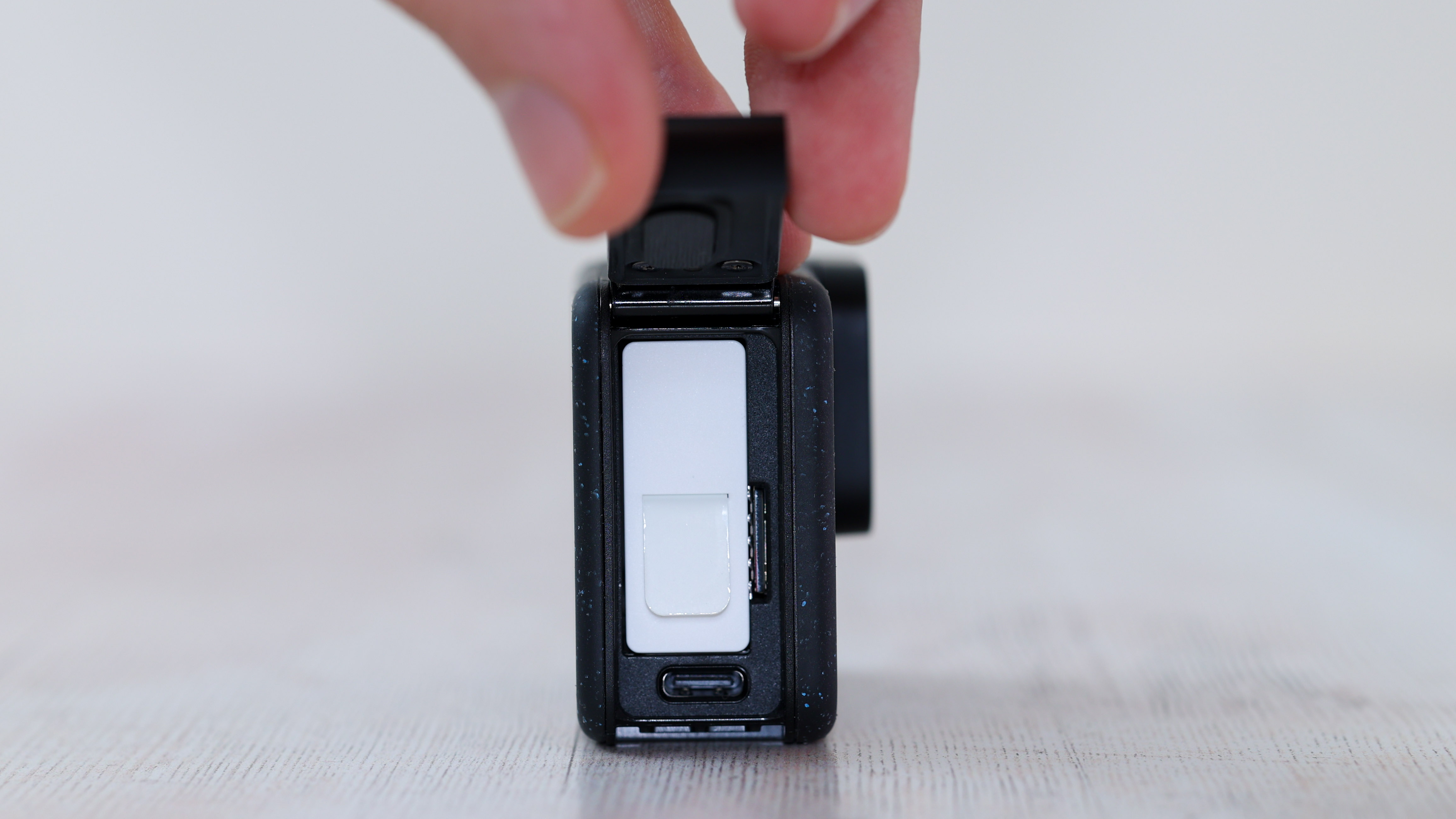 Image 3 of 4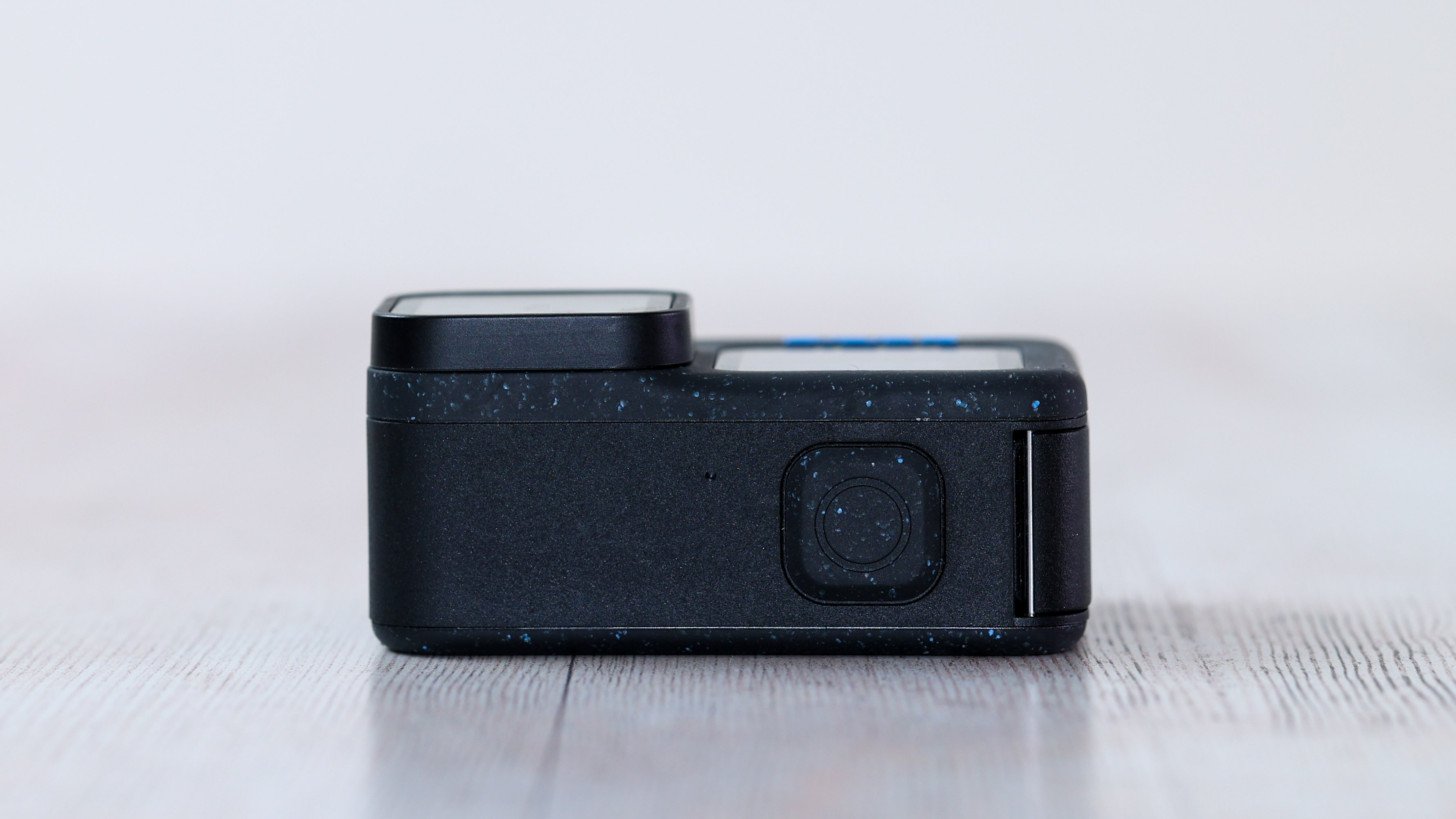 Image 4 of 4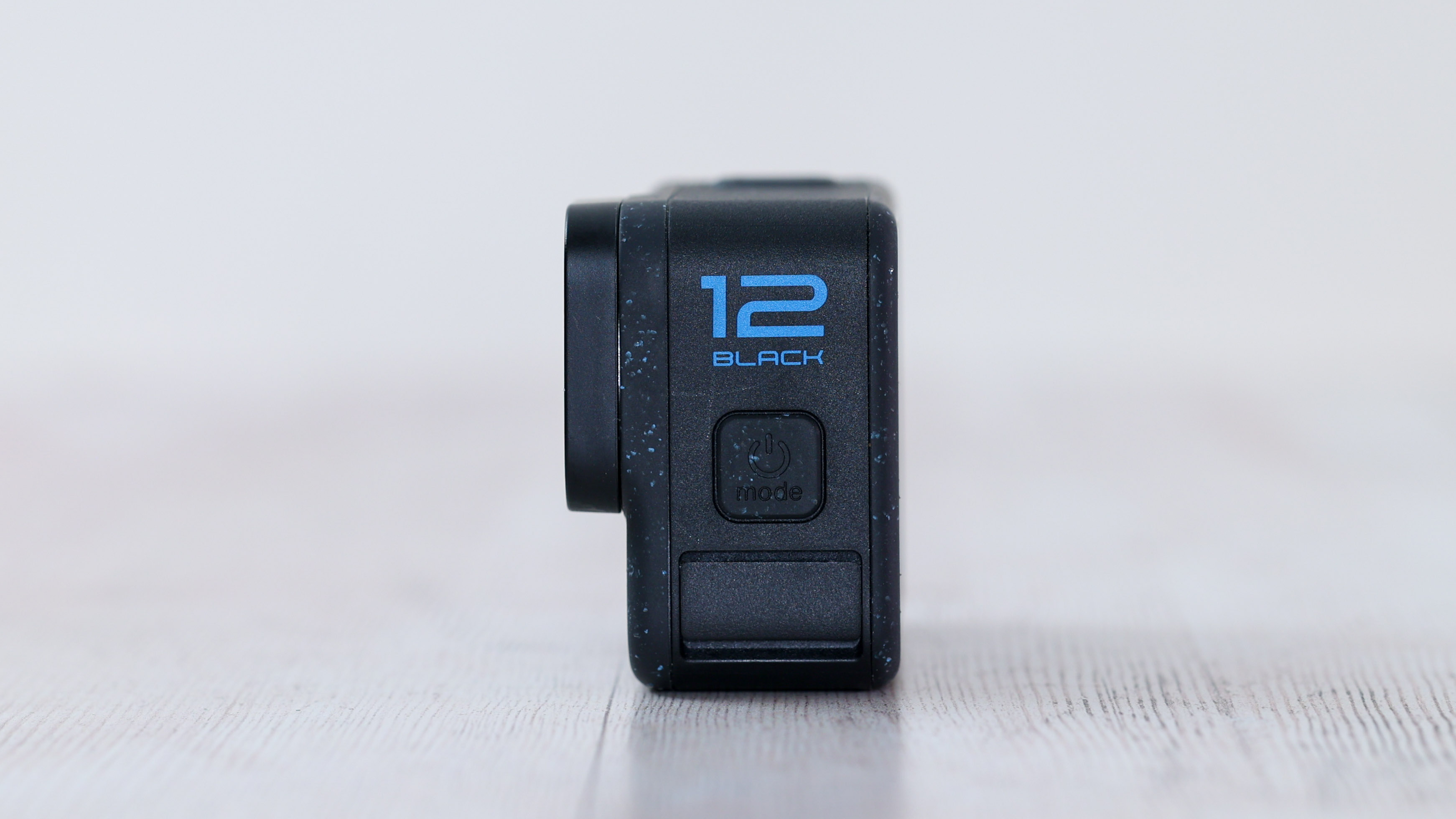 On to mounting, and the camera's base features GoPro's familiar flip-out feet that make traditional action camera mounting possible, and this year the Hero line gets a 1/4-inch mount too, so it works with traditional tripods and action-camera mounts alike. This is brilliant for anyone like me, who uses a Manfrotto Pixi or an alternative vlogging tripod with their main camera, saving the need to pack a separate grip when traveling light.
Having tested out the DJI Action 4 and Insta360 Go 3, both with magnetic mounting support, I do miss the feature when using the Hero12 Black. If GoPro manages to fit magnets into next year's 13 Black, then its action camera will have the holy trinity of mounting options; as it stands, though, two out of three isn't bad.
Just like the Hero 10 and 11 Black, the 12 Black has two color displays, one on the front and the other on the rear. Unlike DJI's latest action camera, only the rear screen is touch-sensitive. This isn't the end of the world, but it was handy to be able to vlog on the Action 4 without having to flip it around to make basic shooting adjustments.
The main screen on the rear measures 2.27 inches. It gets bright enough for comfortable viewing indoors and out, and unlike older GoPros, specifically the Hero 9 Black, it's super-responsive.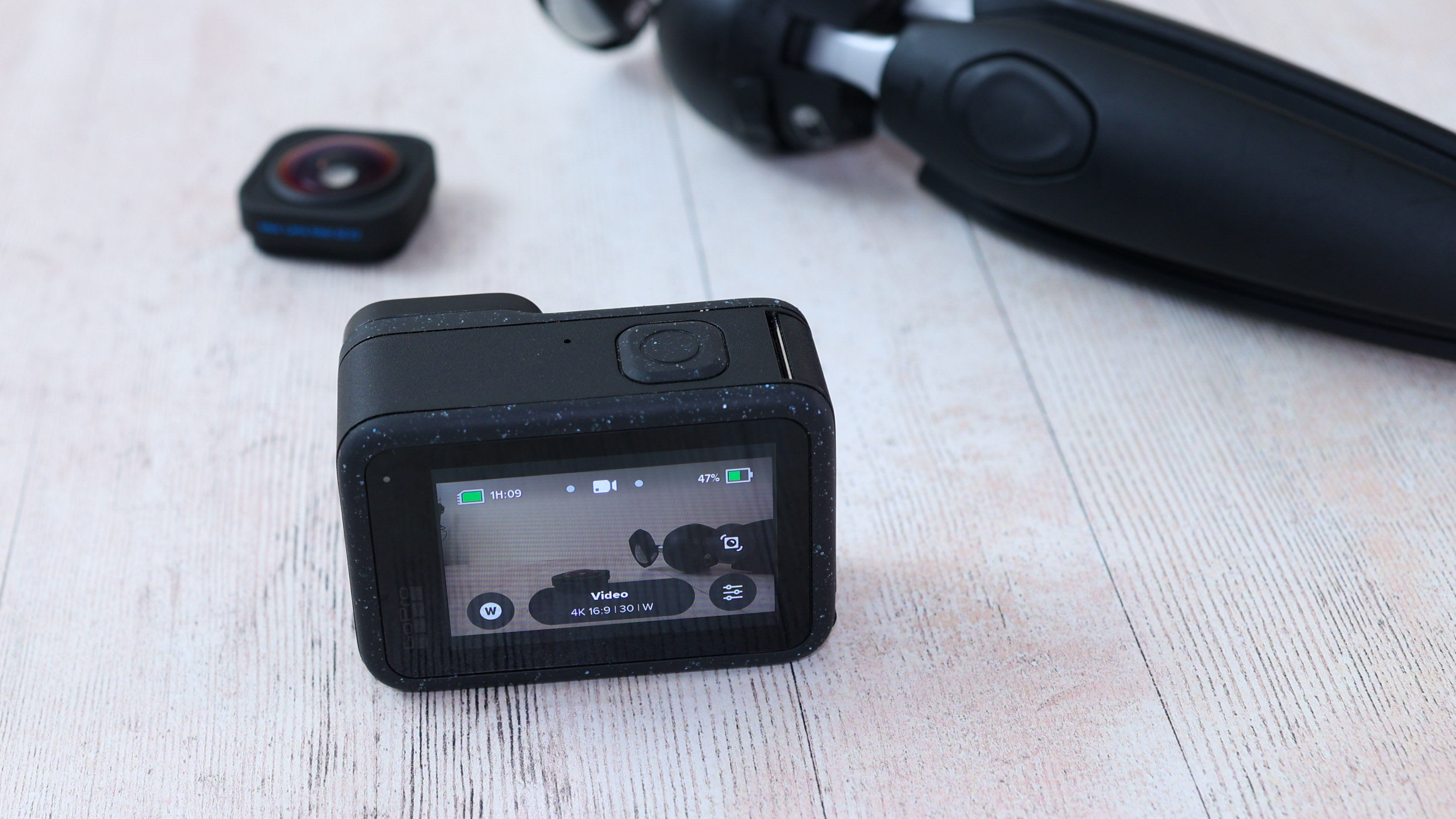 The 12 Black's physical controls include a record button at the top and a power button on the side. Pressing the record button when the camera is off activates quick-fire recording, and pressing the power button when the camera is on changes modes.
One of the big benefits of picking up a GoPro over a competitor is accessories – both first-party and third-party options. While DJI does a great job with its Action 4, offering an ND filter system and a host of magnetic mount tools, GoPro's ecosystem is richer.
From GoPro's own camp, the Media Mod is the most powerful addition to the Hero 12 Black if you're concerned about sound quality. This upgrades the audio with a directional mic while adding a 3.5mm microphone port for wireless solutions like the excellent Rode Wireless Go 2, as well as a micro HDMI port and an easy-access USB-C port, and there's nothing quite like it in the DJI camp.
GoPro Hero 12 Black: features and performance
Excellent HyperSmooth 6.0 stabilization
Super-fast wired file transfer via USB-C
New Bluetooth microphone support
The key advantage the GoPro Hero 12 Black has over the DJI Osmo Action 4 is resolution. Yes, its sensor is physically smaller, but its 27MP stills and 5.3K 8:7 video wipe the floor with DJI's 10MP stills and 4K 16:9 video – on a sunny day when light is abundant, it's unsurprising that the Hero 12 Black's picture is noticeably crisper.
GoPro's 8:7 aspect-ratio sensor is poised to capture footage that's primed for editing. Max out the resolution to 5.3K, capture with an almost square aspect ratio, and your clips can be cropped easily in the GoPro Quik app to 1:1, 16:9, or 9:16 while still retaining a sky-high resolution.
GoPro's frame rates are also best-in-class, with 5.3K footage captured at up to 60fps, 4K footage at up to 120fps, and 2.7K footage at up to 240fps. GoPro even offers this super-fast frame rate with Horizon Leveling active, so you can compensate for tilts without them making it through to your final footage.
Image 1 of 3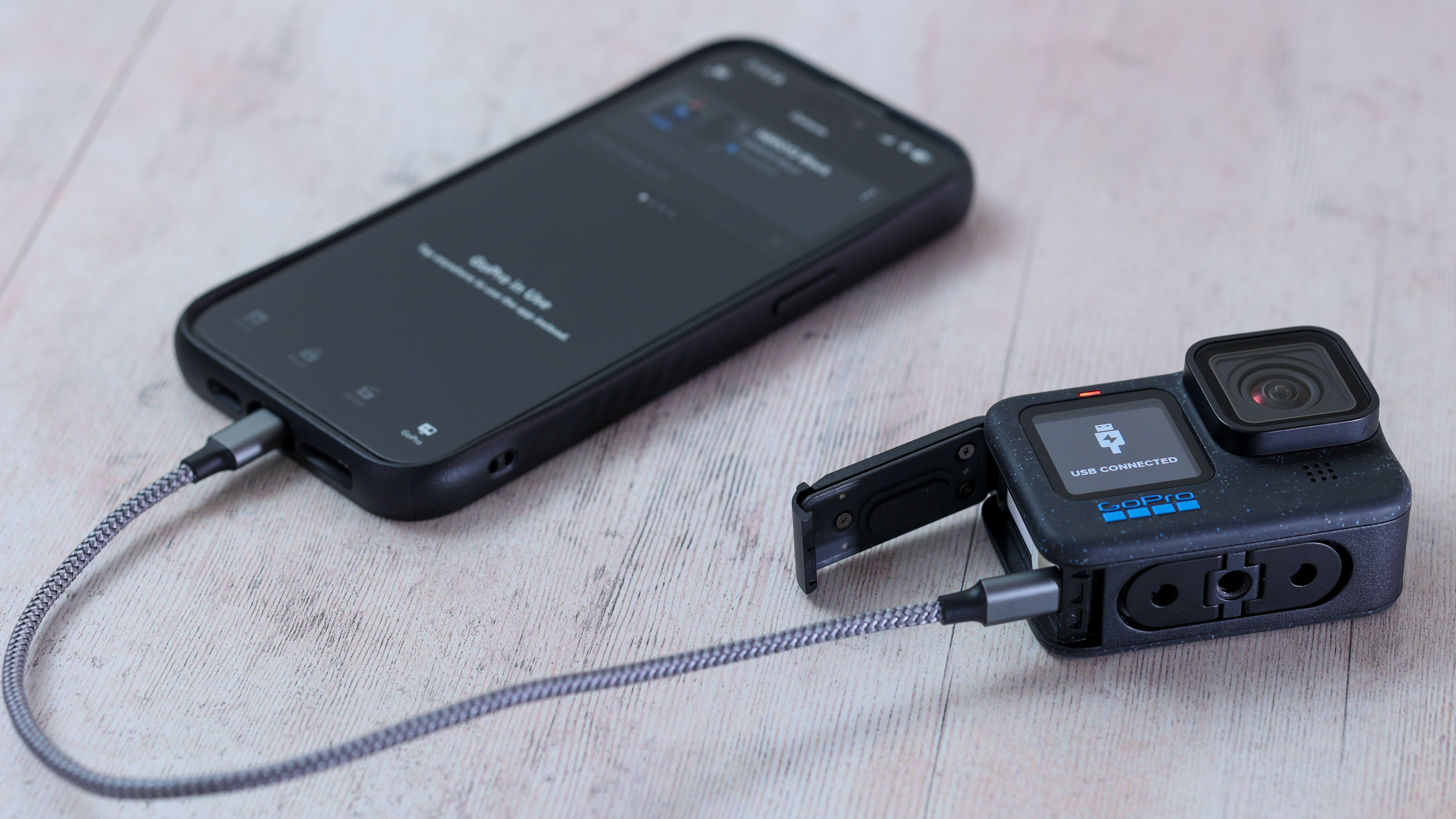 Image 2 of 3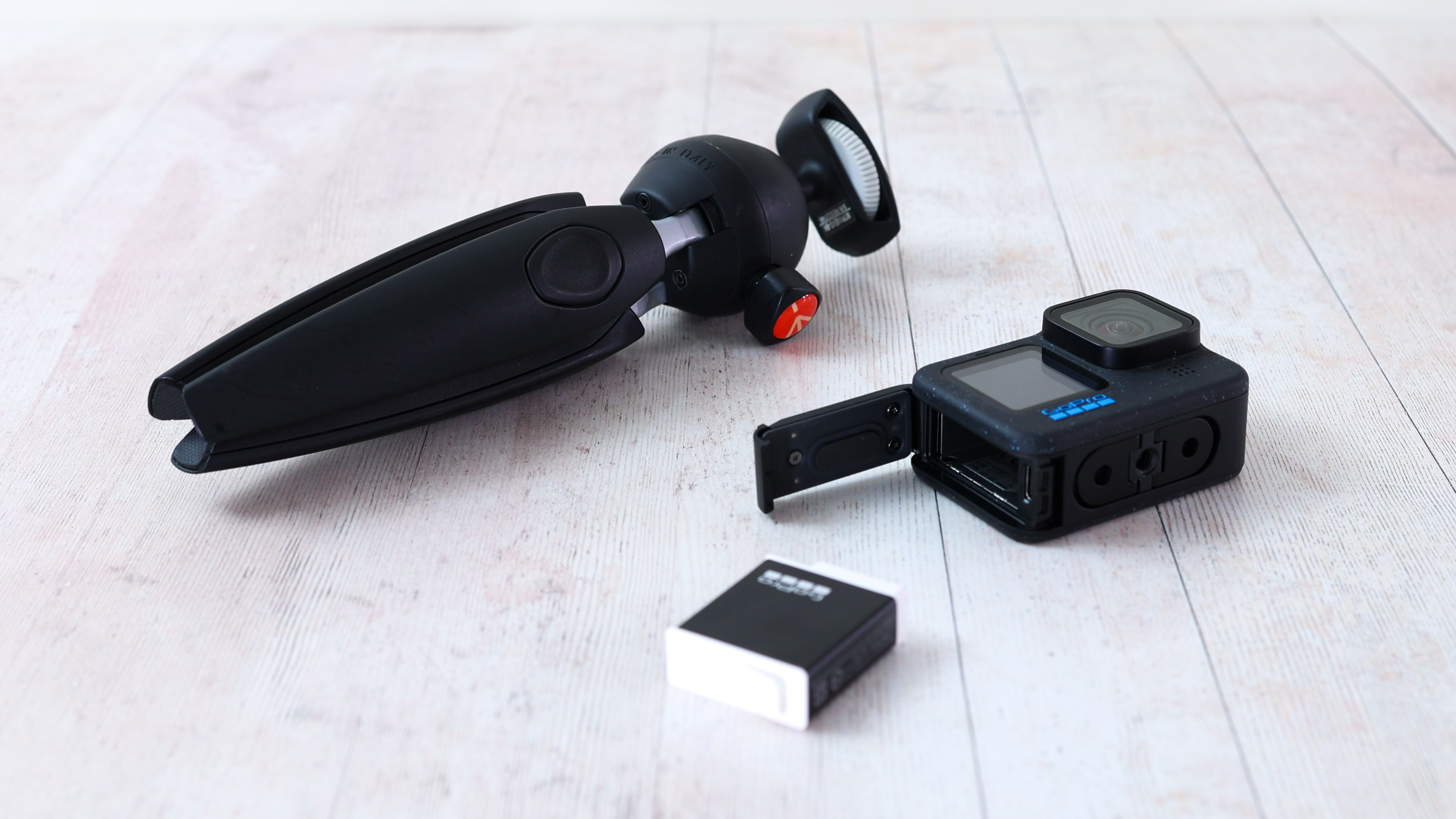 Image 3 of 3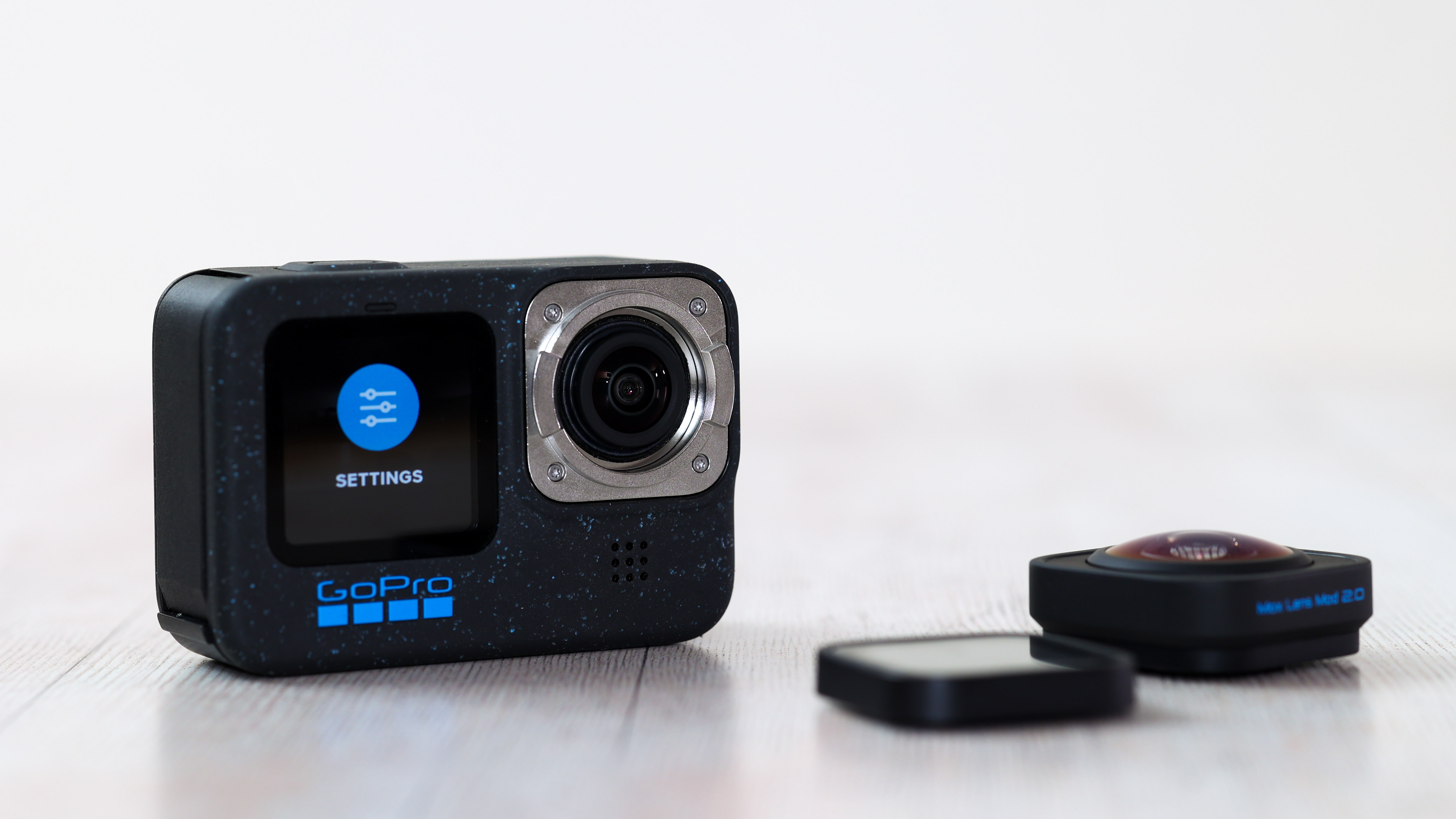 One GoPro Hero 12 Black feature I love is that you can transfer files to your phone using a USB-C cable, so no more painfully slow wireless transfers. This feature is back from the 11 Black, and it's supported by Android phones with a USB-C port, and by the new USB-C-equipped iPhone 15 range.
GoPro includes a 1720mAh Enduro battery with the 12 Black, though the camera is compatible with the standard, non-Enduro variety, albeit with shorter run times. The battery performance best suits anyone who shoots clips shorter than 20 minutes. While there were reports of older GoPros overheating, I had relatively good experiences with the Hero 11 Black, and the 12 Black fares even better. 
If you're shooting stationary on a hot day, you may experience overheating, but out and about in the UK and Berlin, in around 70F / 20C ambient temperatures, I shot for over 30 minutes at 5.3K without any issues.
The Hero 12 Black also plugs into the GoPro Volta grip and other power sources when you need more capture time than the battery offers, and you can also pack spares, with an Enduro battery capturing over an hour of continuous 4K 60fps video.
Image 1 of 4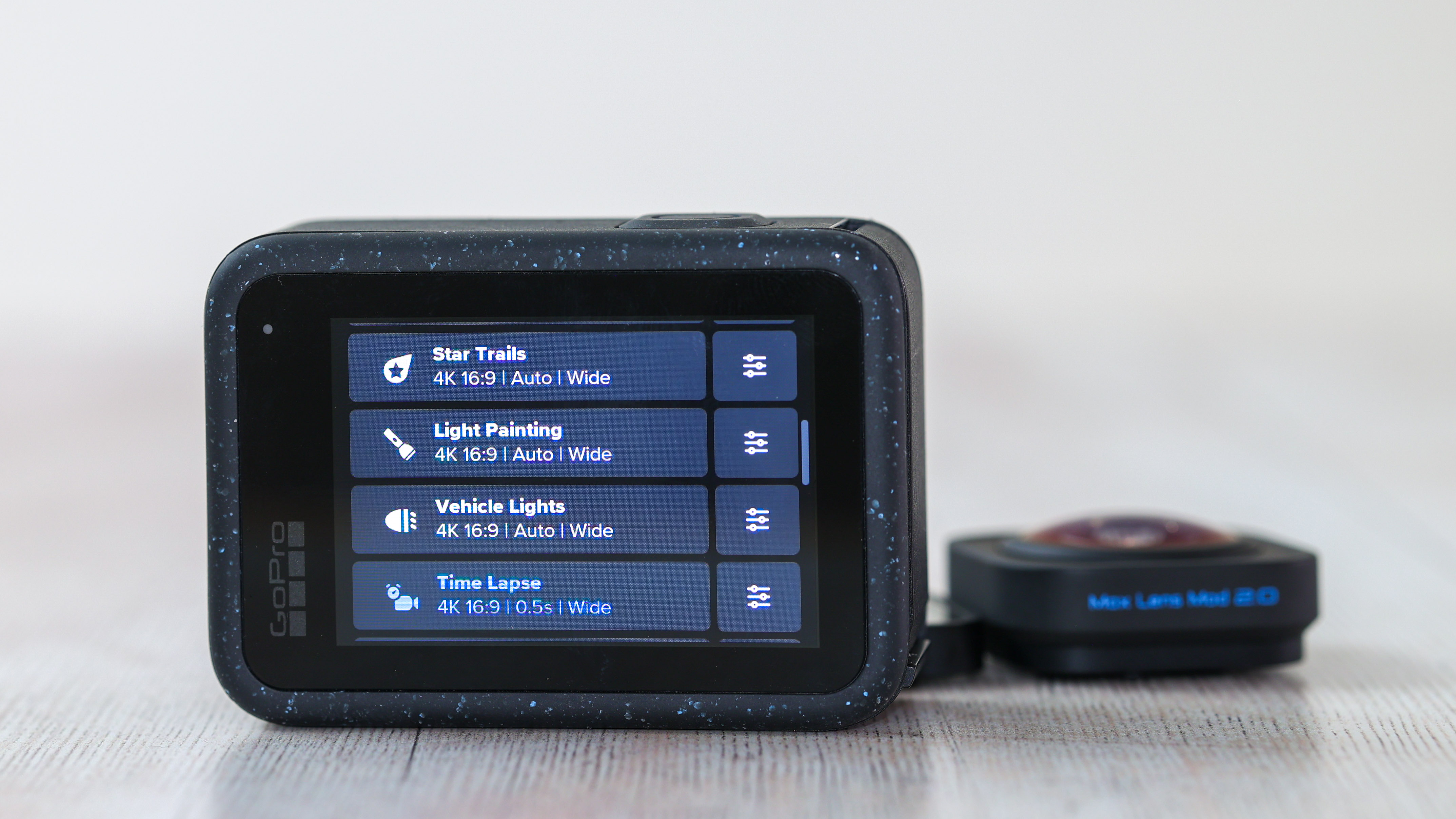 Image 2 of 4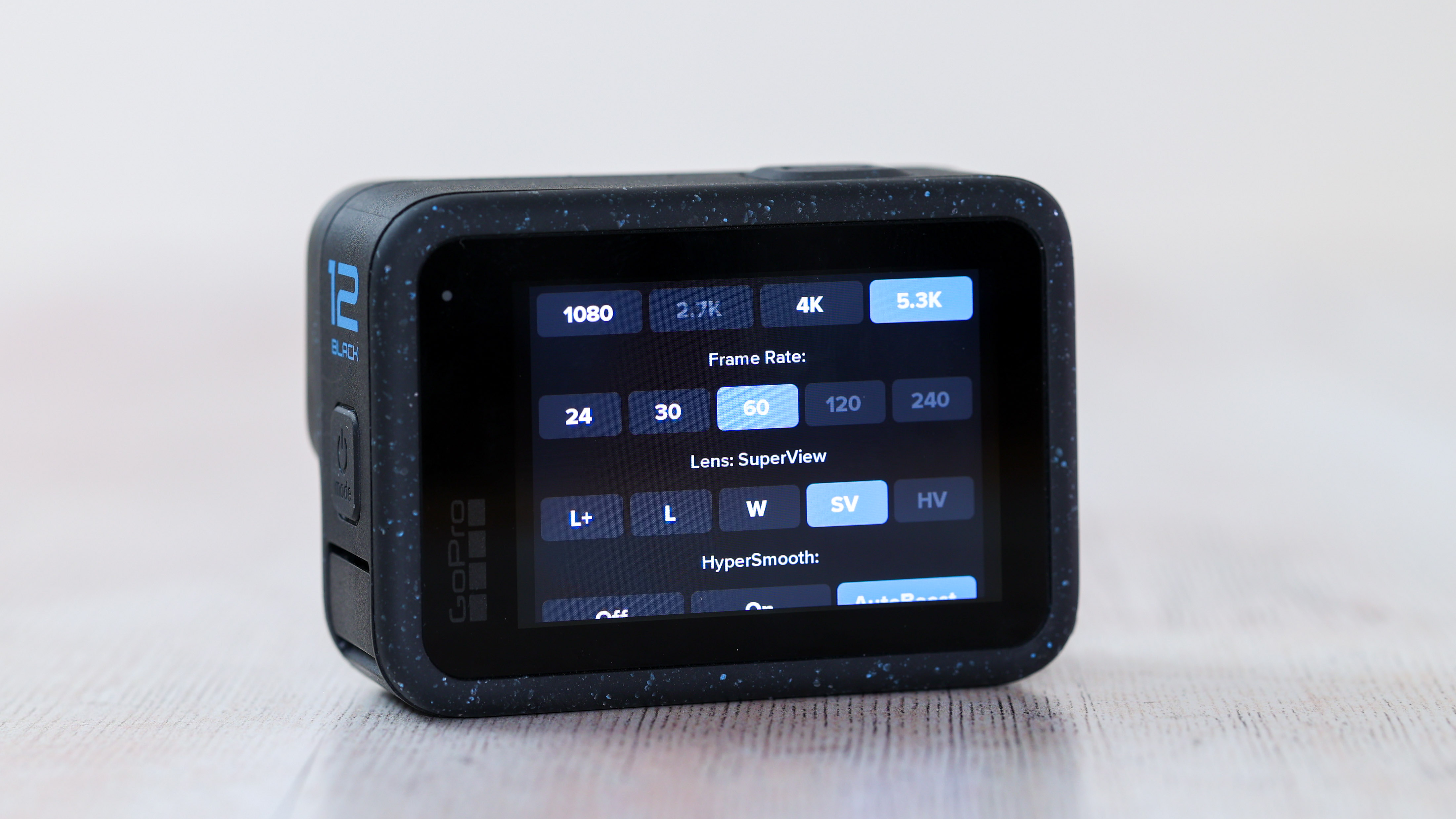 Image 3 of 4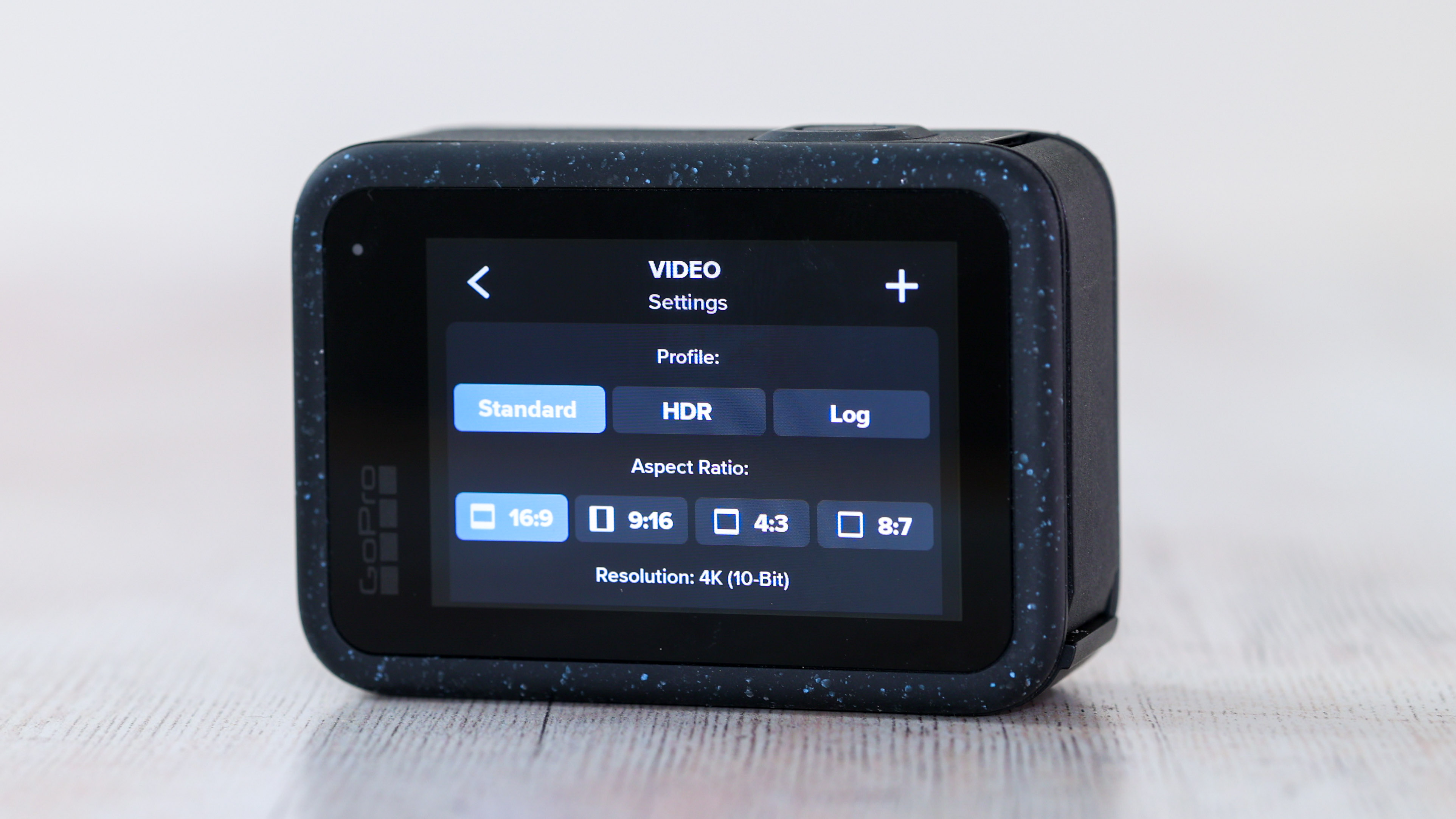 Image 4 of 4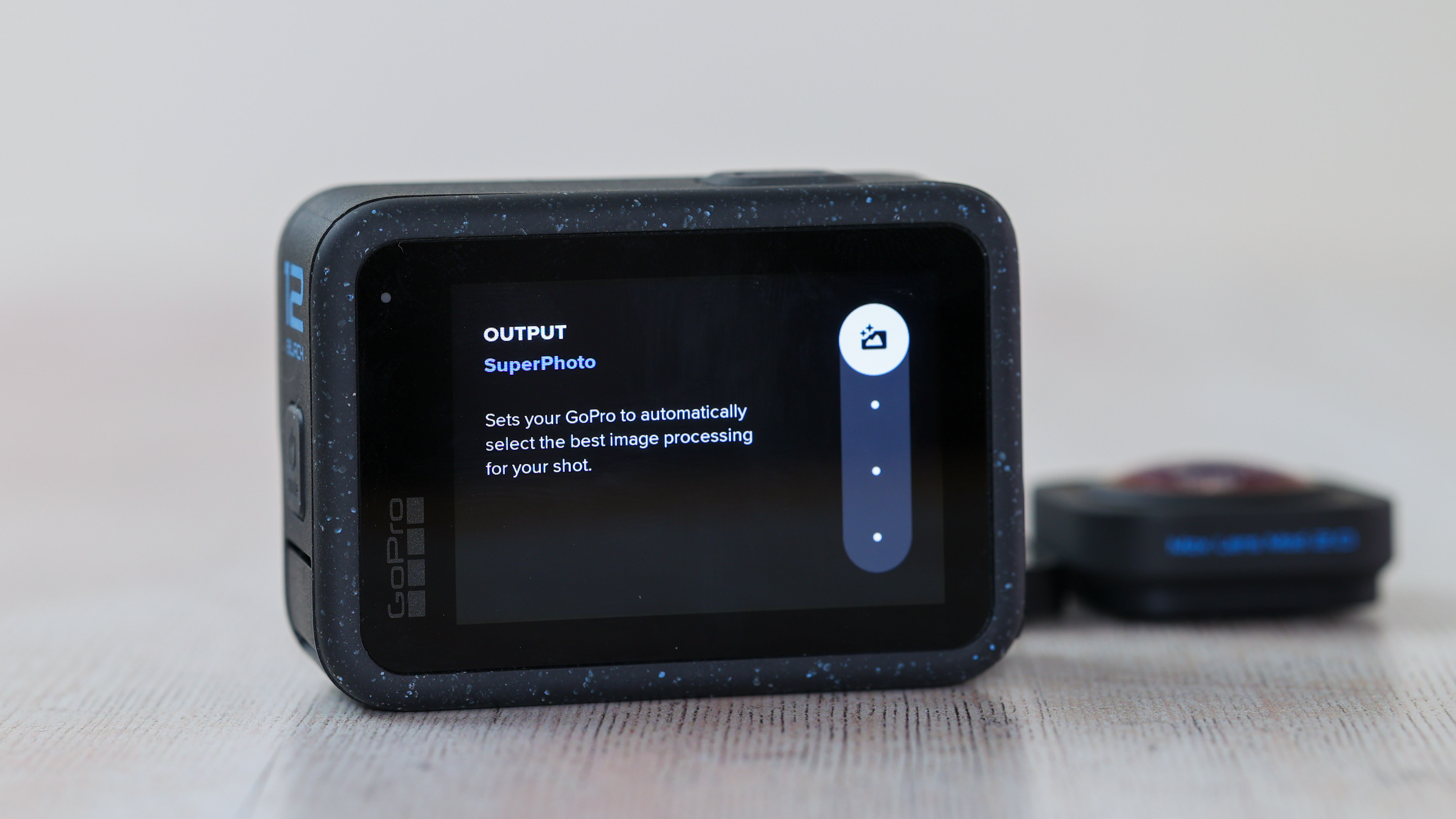 GoPro has streamlined the interface slightly for 2023, leveling up the Easy Mode, while adding 8:7 capture to all modes.
If you haven't come across GoPro's Easy Mode, it's an alternative interface to Pro Mode, and makes all the decisions for you. All you need to decide is whether you're taking a photo, video, or timelapse, and choose a quality level, and Easy Mode will adjust the settings accordingly.
Pro Mode has a steeper learning curve, but if you want to access GP-Log, HDR capture, or control the stabilization and frame rates, Pro is the mode for you.
I found that results from Easy Mode were excellent in my first few days with the camera, and it's a great way to ease into the GoPro way of shooting. Once I found my feet, though, the mode felt restrictive, and I jumped to Pro Mode.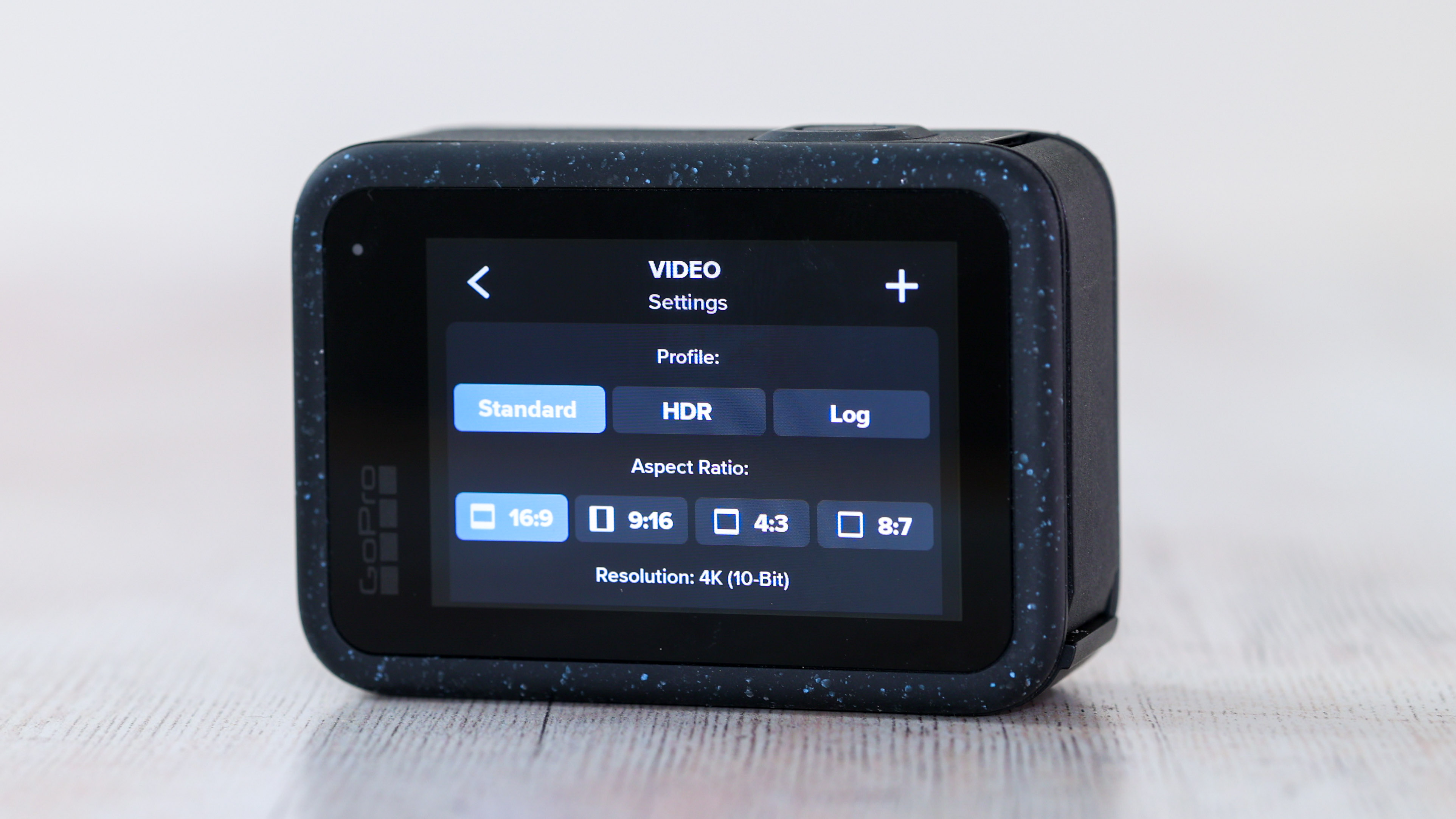 GoPro's stabilization for 2023 is HyperSmooth 6.0 matched with AutoBoost. This incredible system doesn't just make super-smooth capture possible; it also supports horizon locking, so you can literally loop-de-loop in a plane or on a rollercoaster, and your footage will mask the spins. 
AutoBoost dials the field of view up and down based on how much stabilization you need, so you always get the most information in frame. We didn't even notice the feature in action, which bodes well for GoPro's latest iteration of HyperSmooth, and footage always looked well held together.
GoPro also adds Bluetooth microphone support to the Hero 12 Black, with support for a total of four Bluetooth devices, be they a mic, a phone, a wireless shutter, or another GoPro for synchronized capture.
Your microphone will entirely dictate quality from Bluetooth audio sources. We tested the Hero 12 Black with the OnePlus Buds Pro 2, as demonstrated in the sample video, and the audio wasn't impressive. The Huawei FreeBuds 4 did a better job, and a dedicated microphone did a better job still.
While handy for anyone wearing a helmet or far from your camera, Bluetooth Audio will unlikely be able to match the quality of dedicated wireless mics like the stellar DJI Mic, which can be used out of the gate with the Action 4 if you have both gadgets.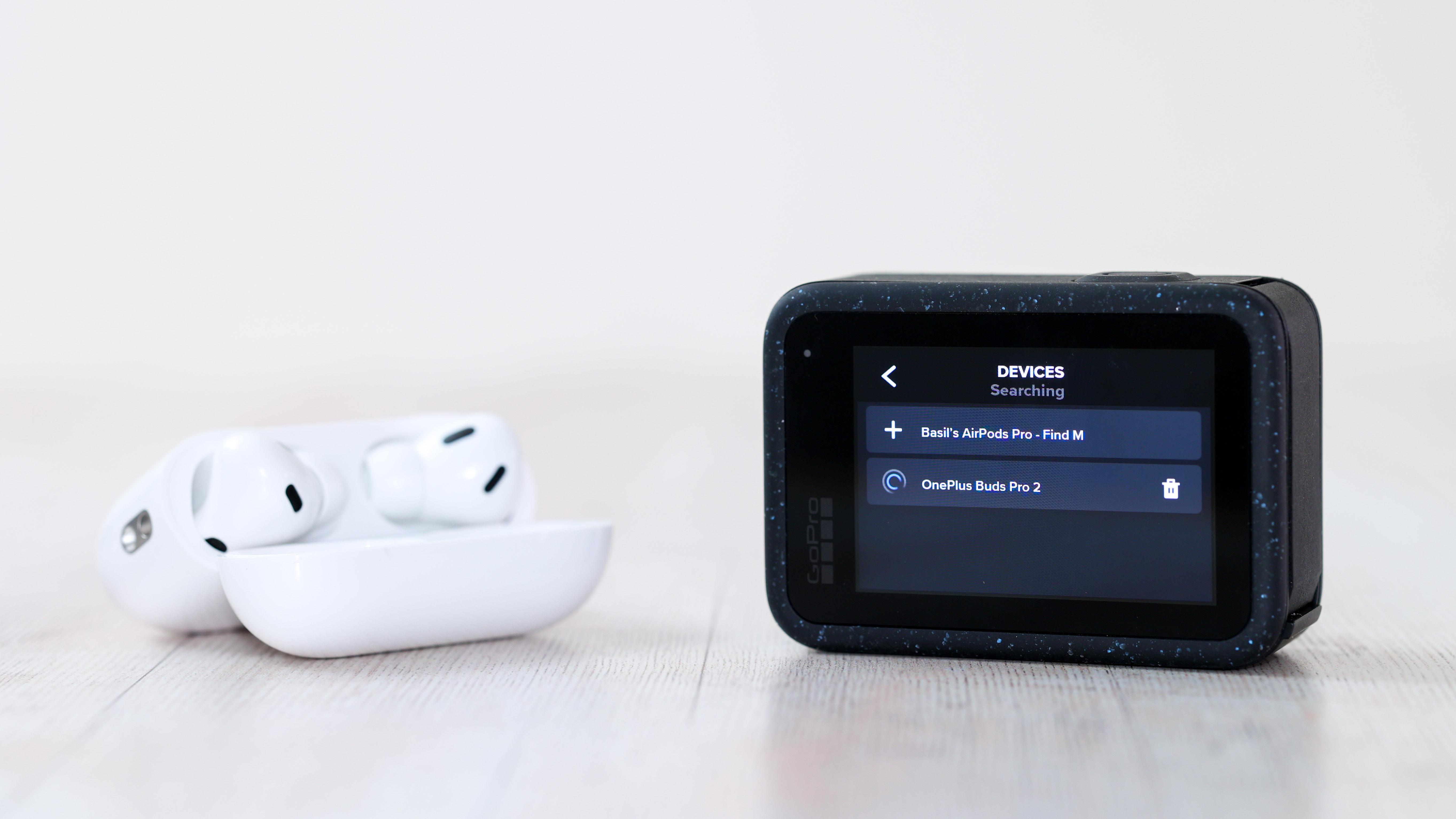 What is smart with GoPro's new external audio recording is that it captures two audio channels and bakes them into the video file, so you can access both in Adobe Premiere Pro or another video editor, or through the GoPro Quik app.
It's worth noting, for 2023, that GoPro has ditched GPS, a feature that's been on GoPros for generations. I haven't missed it in my time with the camera, though only you can say how much the lack of geotagging will impact your action-cam experience.
Features and performance score: 4.5/5
GoPro Hero 12 Black: image and video quality
High-resolution 27MP stills
10-bit 4K video quality
New HDR and GP-Log color profiles
While the new 1/1.3-inch sensor is the headline feature of the DJI Action 4, the headline feature of the GoPro Hero 12 Black's sensor is its 8:7 aspect ratio matched with its 27MP resolution.
While DJI has low light covered, GoPro's latest action camera crams in more resolved detail when the light is right. This is evident when playing back 4K video, or grabbing a still from a clip, or taking a photograph.
GoPro's default shooting modes do an excellent job of making daytime footage look zingy, crisp, and smooth. HDR capture is a welcome addition that makes a tangible difference in bright environments, while the GP-Log capture extends the dynamic range further to great effect.
The Hero 12 Black's 10-bit 4K video also looks impressive, with lively colors and extensive scope for editing. The key limiting factor when it comes to any GoPro's camera quality is ambient light, and when the lights drop, the Hero's video quality does too. 
GoPro includes fun night modes for light painting-style video capture, and photos shot in dimly-lit scenes and timelapses can look respectable. That said, the 12 Black should be put in a bag and your phone should be taken out if you're capturing candlelit dinner scenes or nighttime strolls on the beach – your mobile will probably cope better.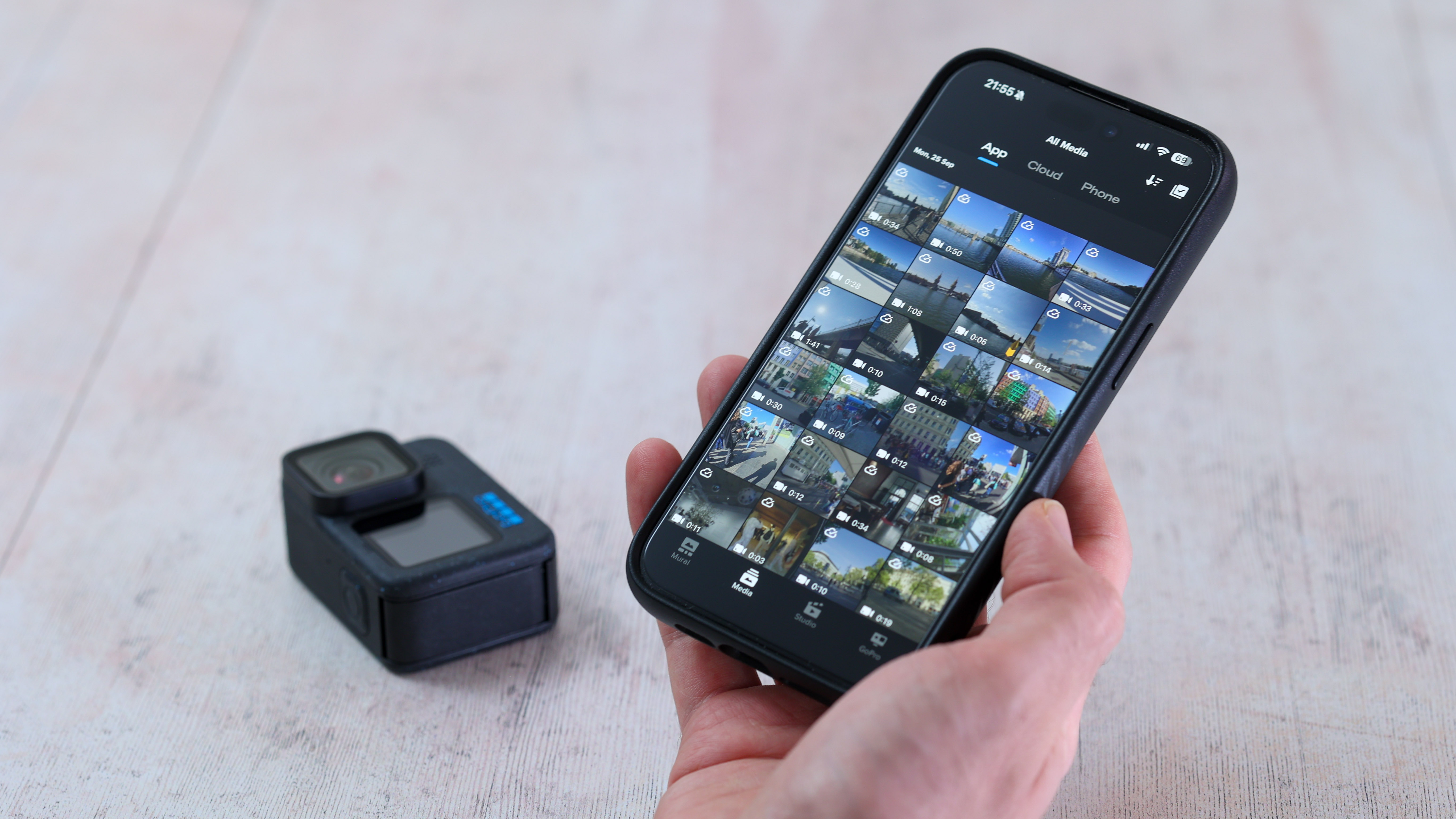 GoPros are excellent vlogging tools, and handle faces and skin tones better than DJI's Action 3 from experience. The Hero 12 Black's Horizon Lock feature is also more powerful than DJI's, looking great at up to 5.3K resolution, while DJI's caps out at 4K.
As with most action cameras, the GoPro Hero 12 Black has a fixed-focus lens, which means it isn't suited to close-up shots or videos, though there are macro lenses available that can bring this nearest focus distance close if you want to invest in the Hero ecosystem.
With 5.3K 60p 10-bit video, and impressive 120fps 2.7K slow-motion, GoPro brings back timelapse and hyperlapse modes, and some creative photography modes geared to helping the GoPro not become redundant in low light.  
The 12 Black's microphones do a great job of capturing voices, making it our choice for vlogging, especially compared to other cameras including the DJI Osmo Action 4, which did a better job of pulling in more ambient sounds.
Image and video quality: 4/5
Should I buy the GoPro Hero 12 Black?
Buy it if...
Don't buy it if...
Also consider
Testing scorecard
How I tested the GoPro Hero 12 Black
While it's always ideal to get time off to test an action camera, I wasn't so fortunate in my fortnight with the GoPro Hero 12 Black, so exercised my city adventurer status, taking it on work trips to Berlin and Barcelona, while conducting lab tests on home turf. 
I used the Hero 11 Black more like a vlogging and travel camera while out and about, and conducted stabilization tests at home, strapping it onto a remote-control car and taking it on runs. I also tested run times in various temperature conditions.
Having been a Hero 11 Black user, I wanted to focus on the new features for the 12 Black, so captured an abundance of GP-Log and HDR video, and tested it with different Bluetooth microphones, from AirPods Pros to over-ear solutions like the Sony WH-1000XM5.
First reviewed October 2023