Sony Xperia 1 V: one-minute review
The Sony Xperia 1 V is the best Sony phone for 2023. It's a great example of how Sony's approach to phone design is a little different to that of the competition. And a big part of this approach is keeping a lot of older things the same as they always were. 
This handset is a lot like the Xperia 1 IV, but with a new processor and some other tweaks. If you bought last year's model, you should feel pretty good about that. But is it dynamic enough to compete with phones like the Samsung Galaxy S23 Ultra and iPhone 14 Pro Max? 
That part is a little less clear. It doesn't drip in that sense of "newness" that propels a lot of shiny, expensive tech, which may lead you to question if it is really worth the high asking price. However, it is going to appeal to a key kind of tech traditionalist. 
Who's that? The person who wants a top-tier phone with a headphone jack. The Sony Xperia 1 V has one. 
Its camera software is also inspired by Sony's dedicated cameras, offering a completely different feel to most of the best camera phones. Is it better? Again, that's up for debate and not everyone will love how it feels. But the way Sony does not blindly follow the pack remains refreshing.
Sony Xperia 1 V review: price and availability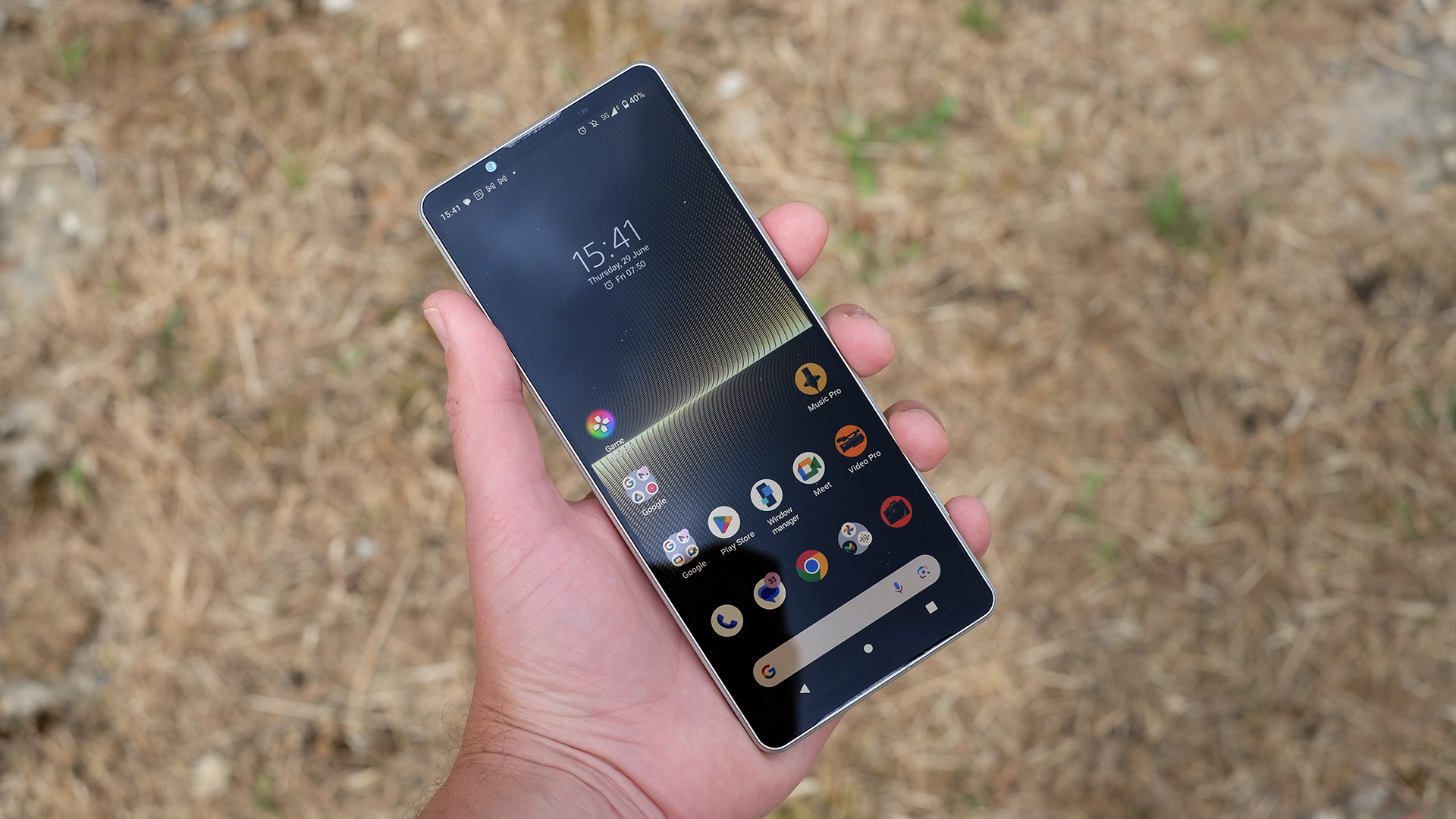 Out now
Starts at $1,399 / £1,299 / AU$2,099
The Sony Xperia 1 V launched in June 2023, a year after the similar Xperia 1 IV. These are expensive phones. You can expect to pay $1,399/£1,299/ AU$2,099, matching the pricing for the last model. 
It has 256GB storage. In some territories there's as 512GB version too. However, it is less appealing an upgrade than it would be in an iPhone, as the Xperia 1 V has microSD memory card support.
Sony Xperia 1 V review: Specs
Image 1 of 17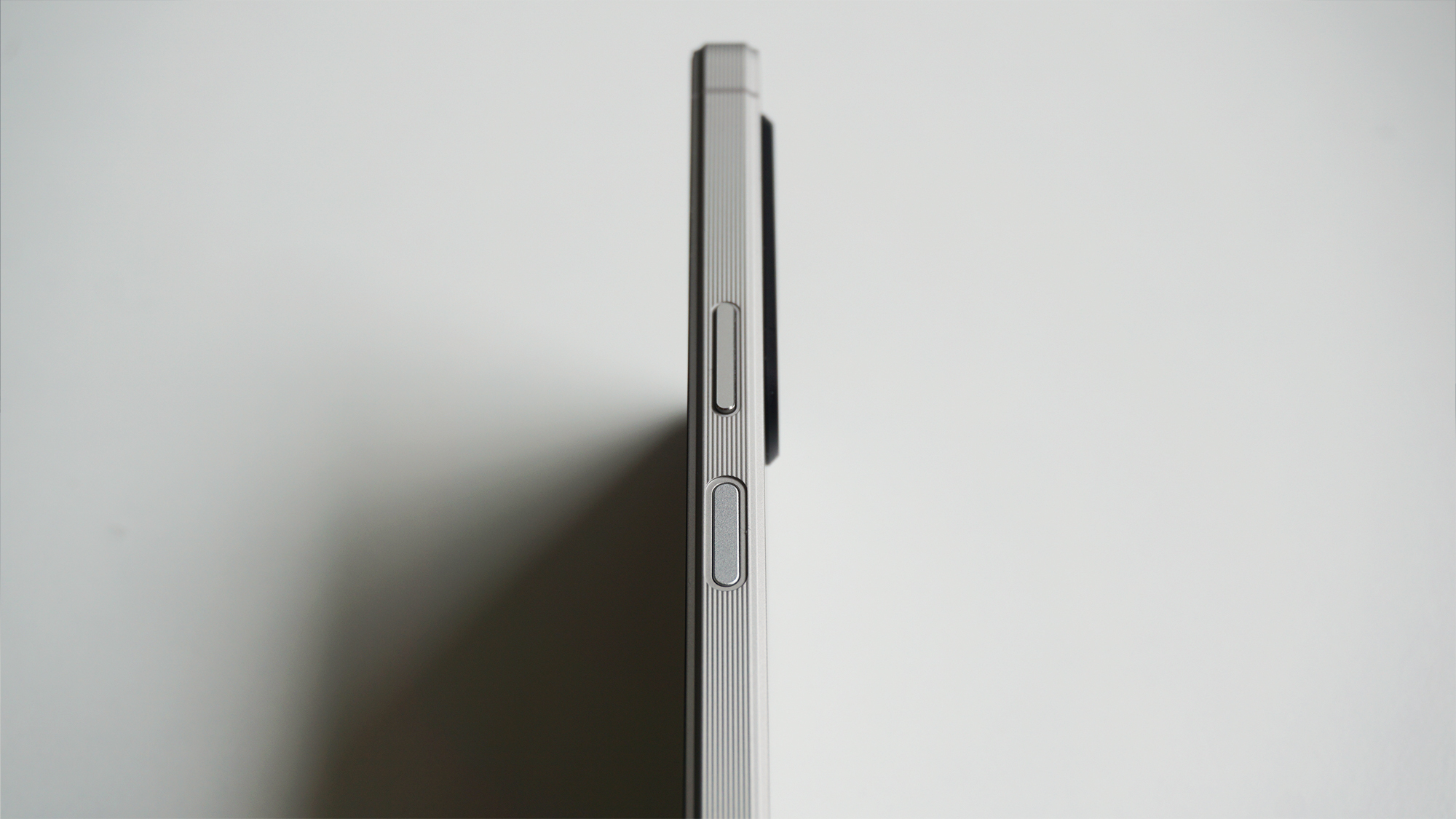 Image 2 of 17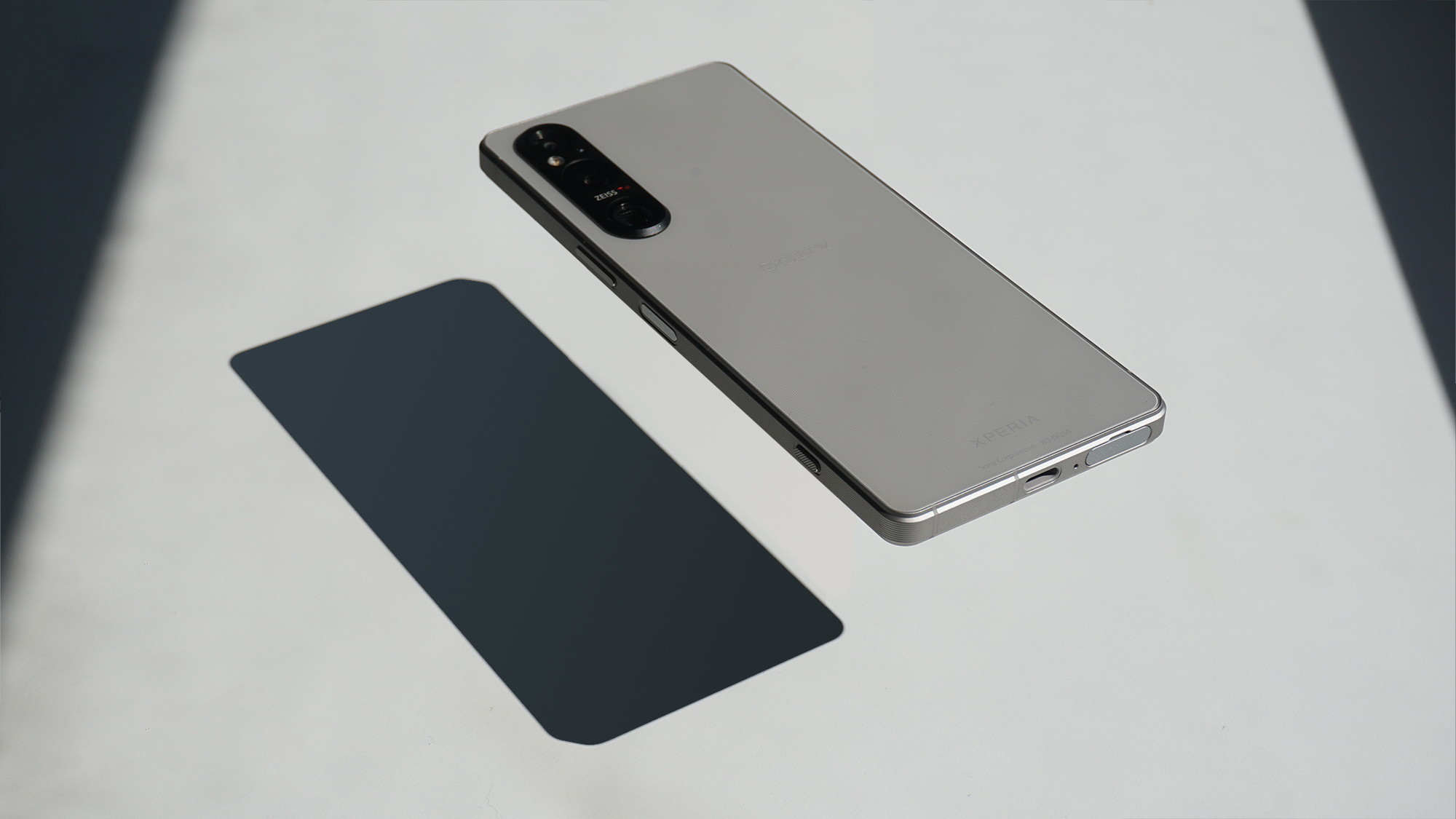 Image 3 of 17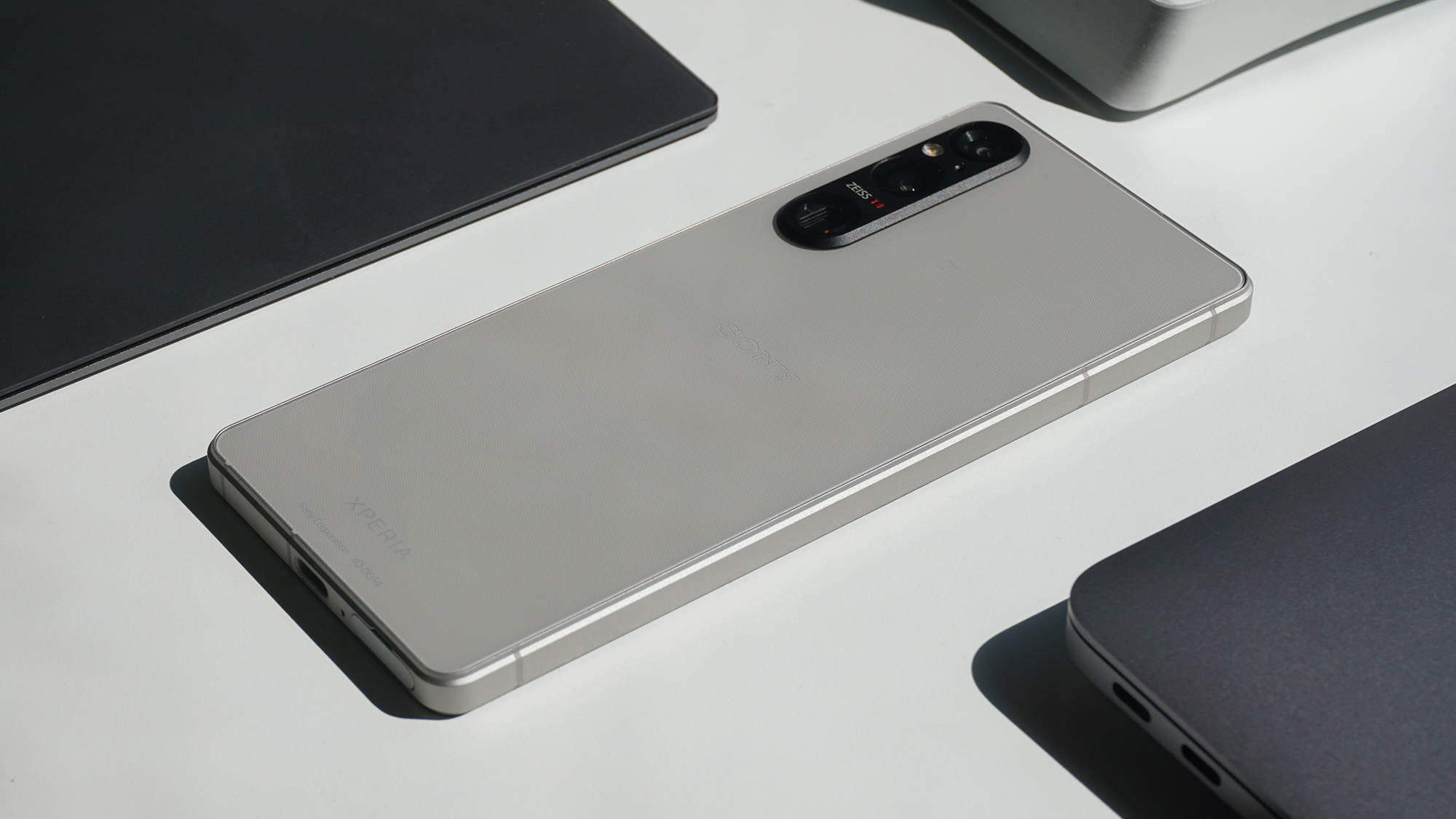 Image 4 of 17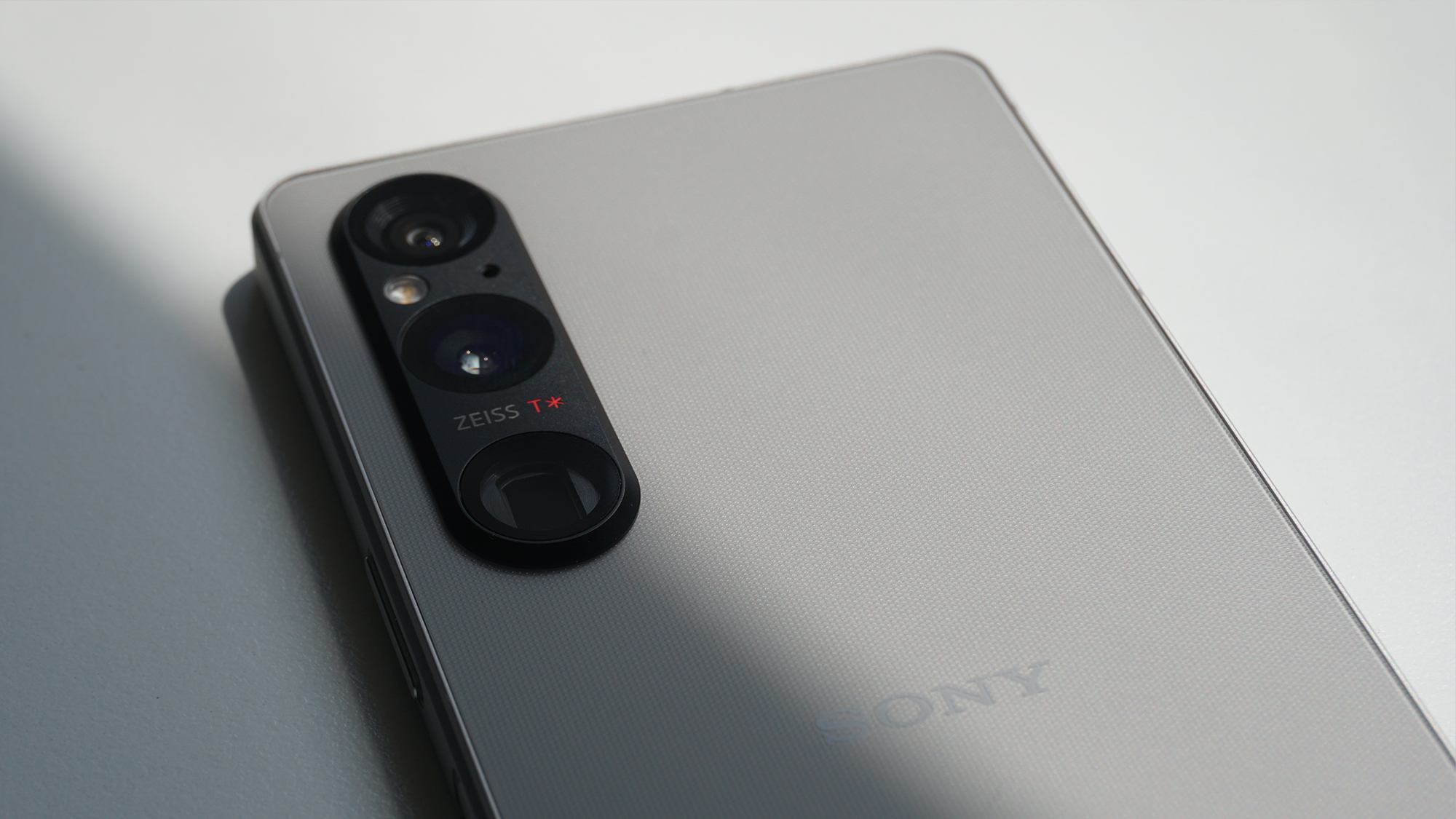 Image 5 of 17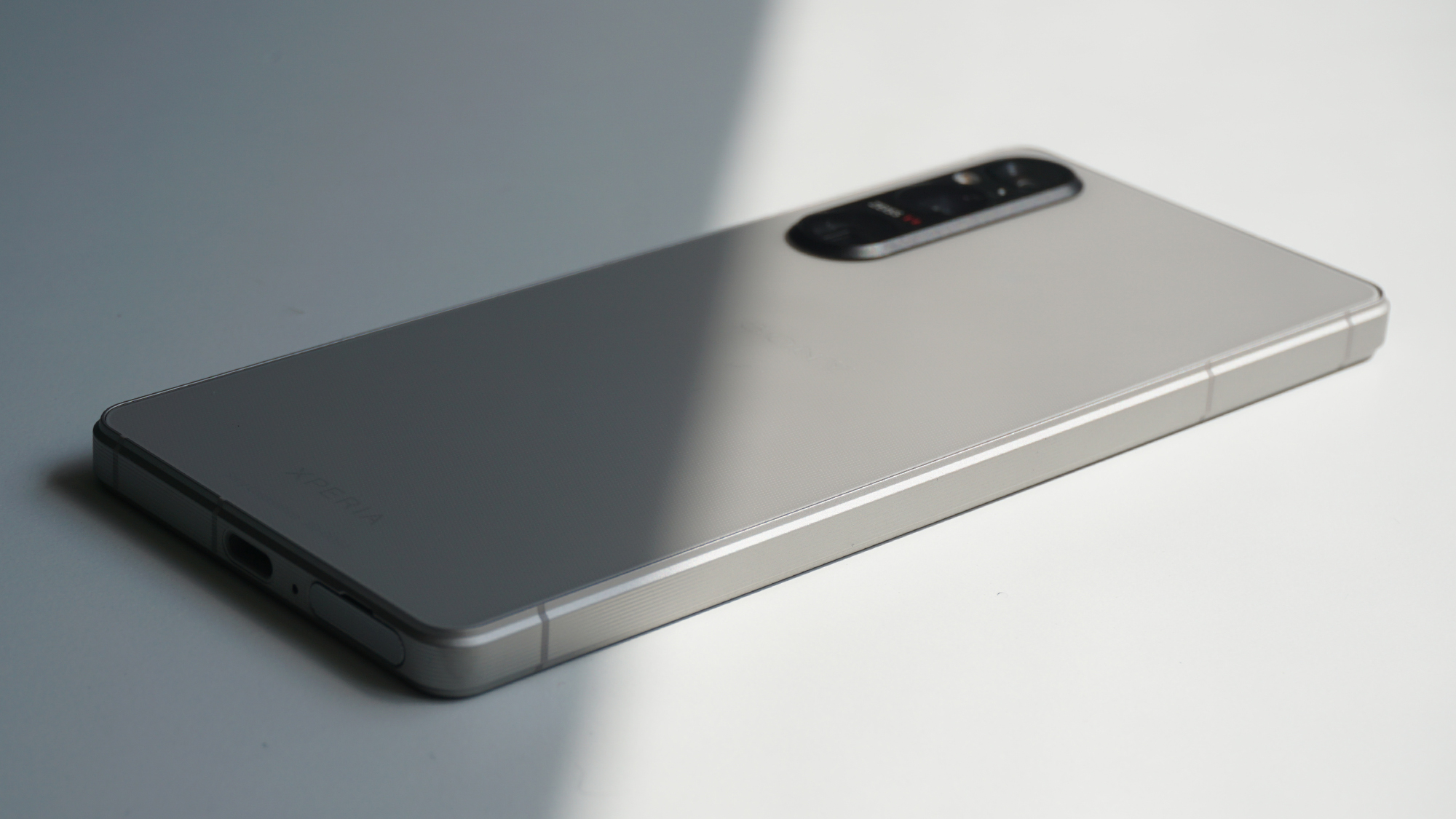 Image 6 of 17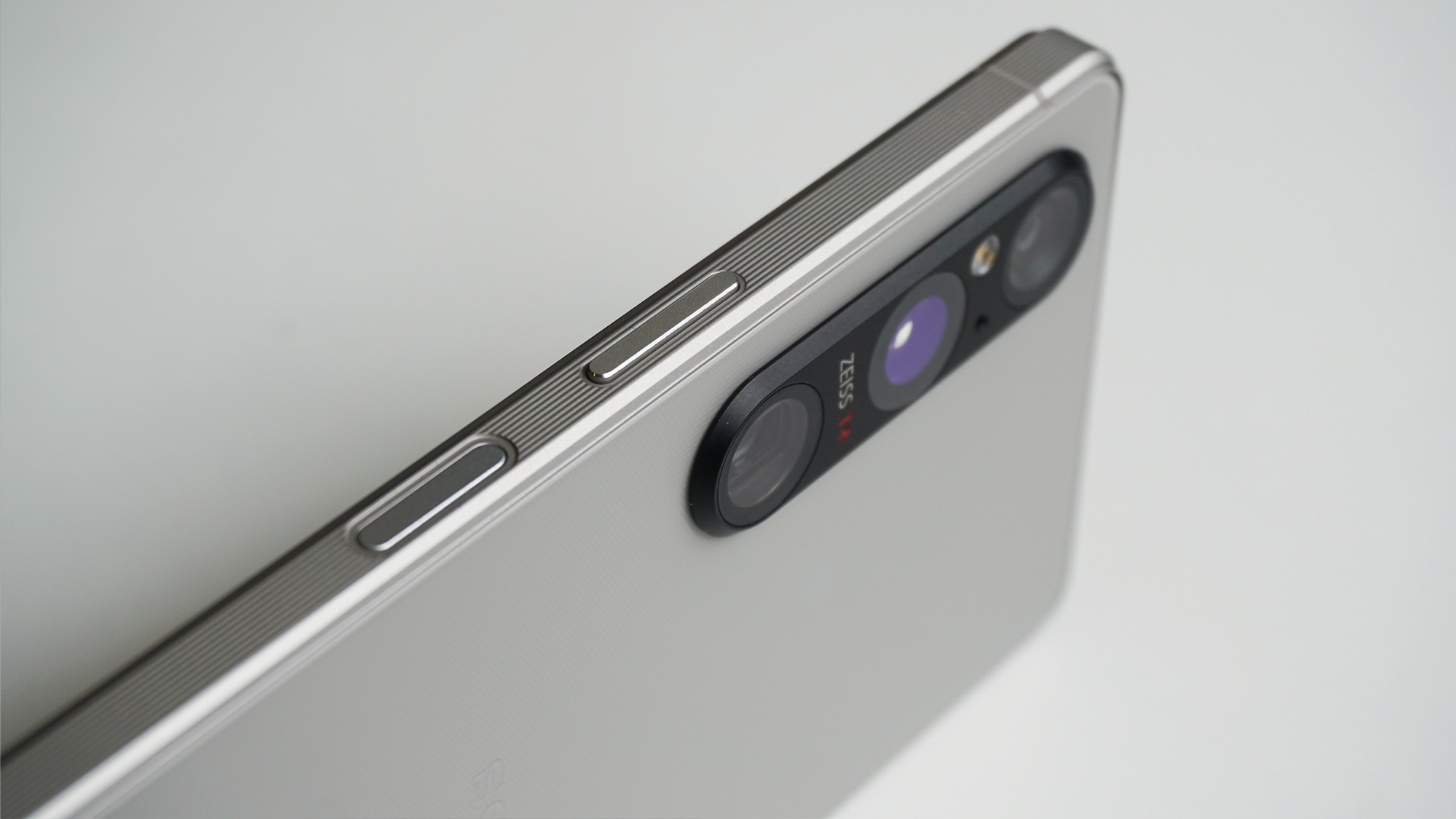 Image 7 of 17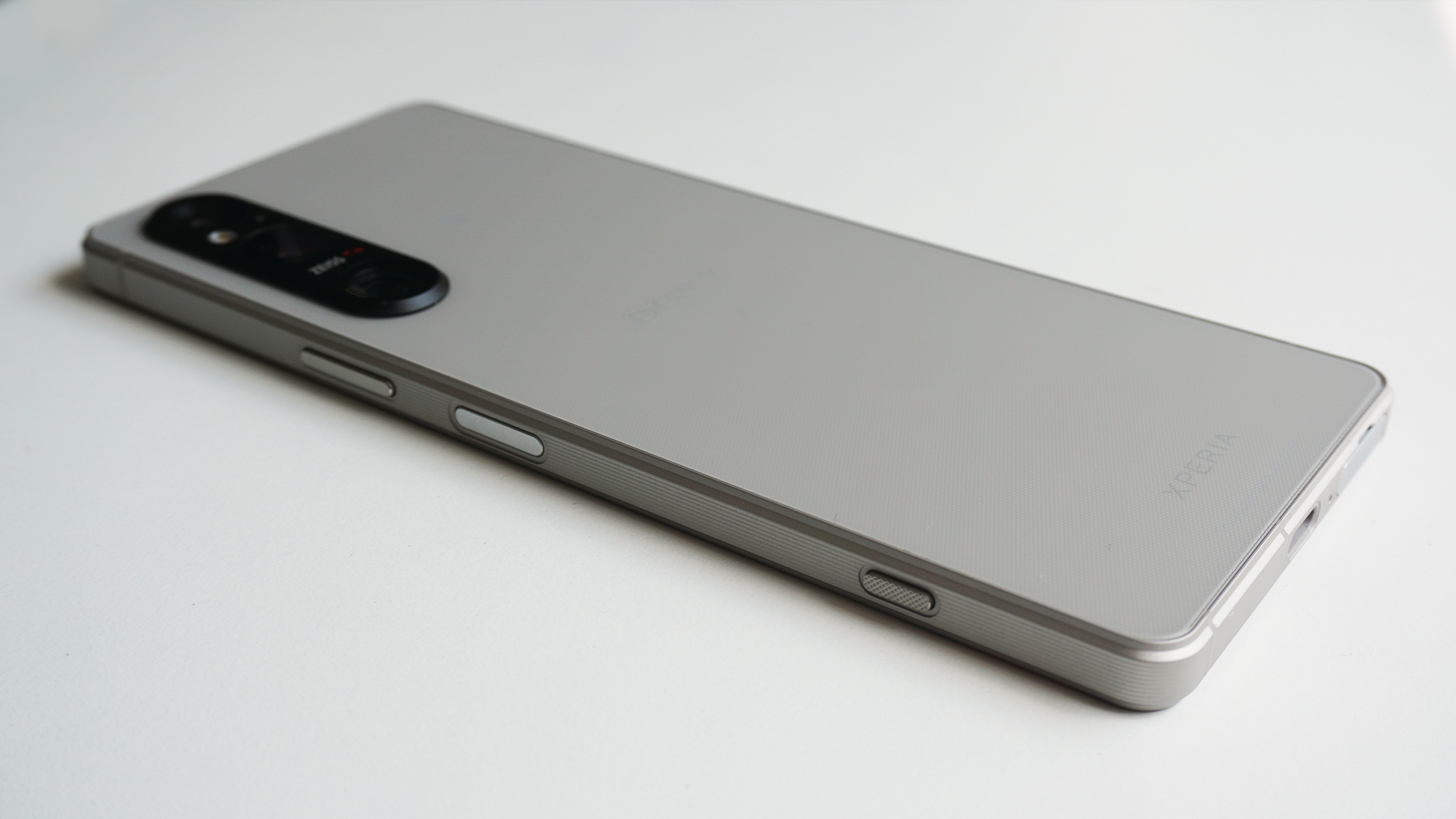 Image 8 of 17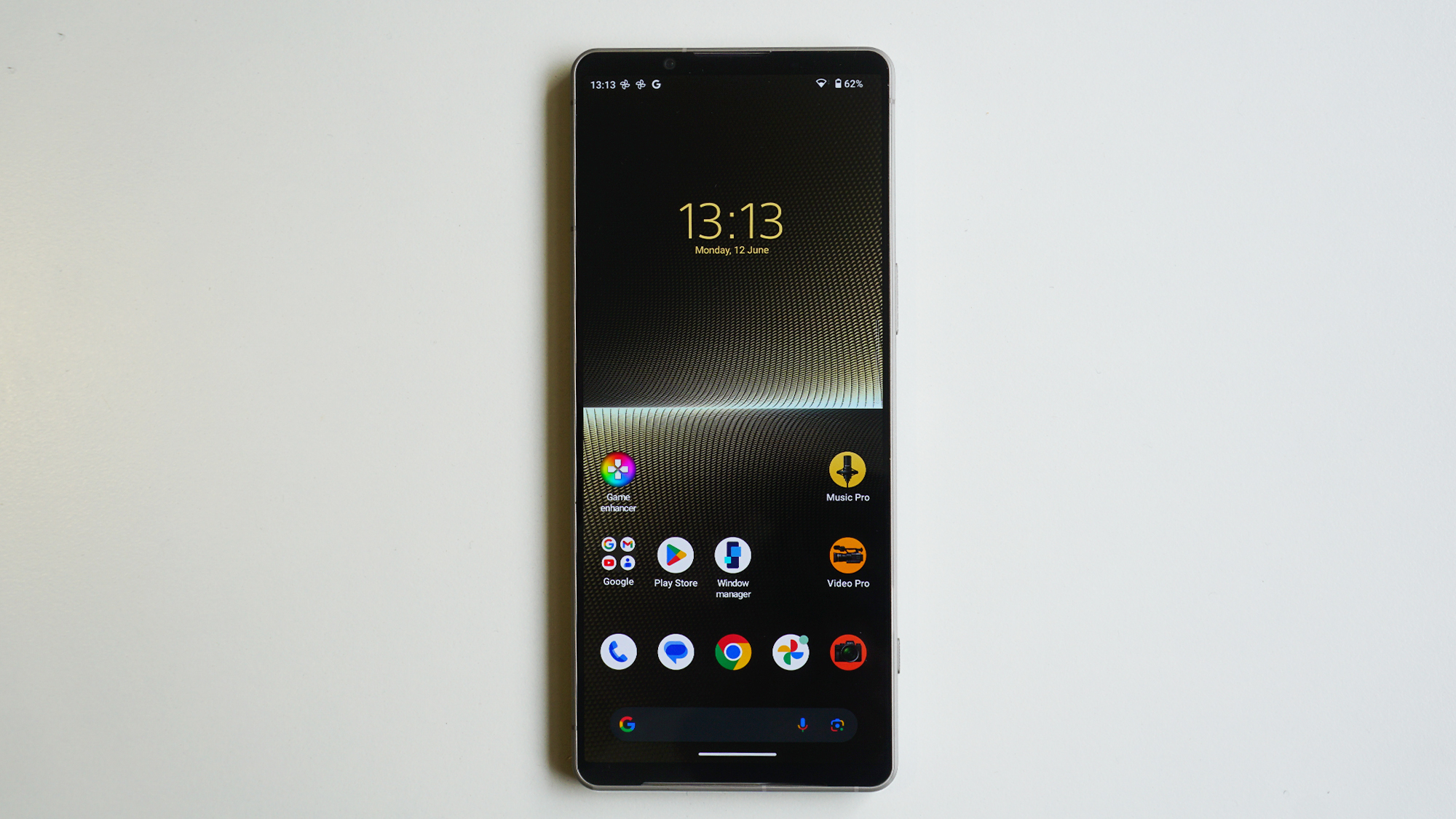 Image 9 of 17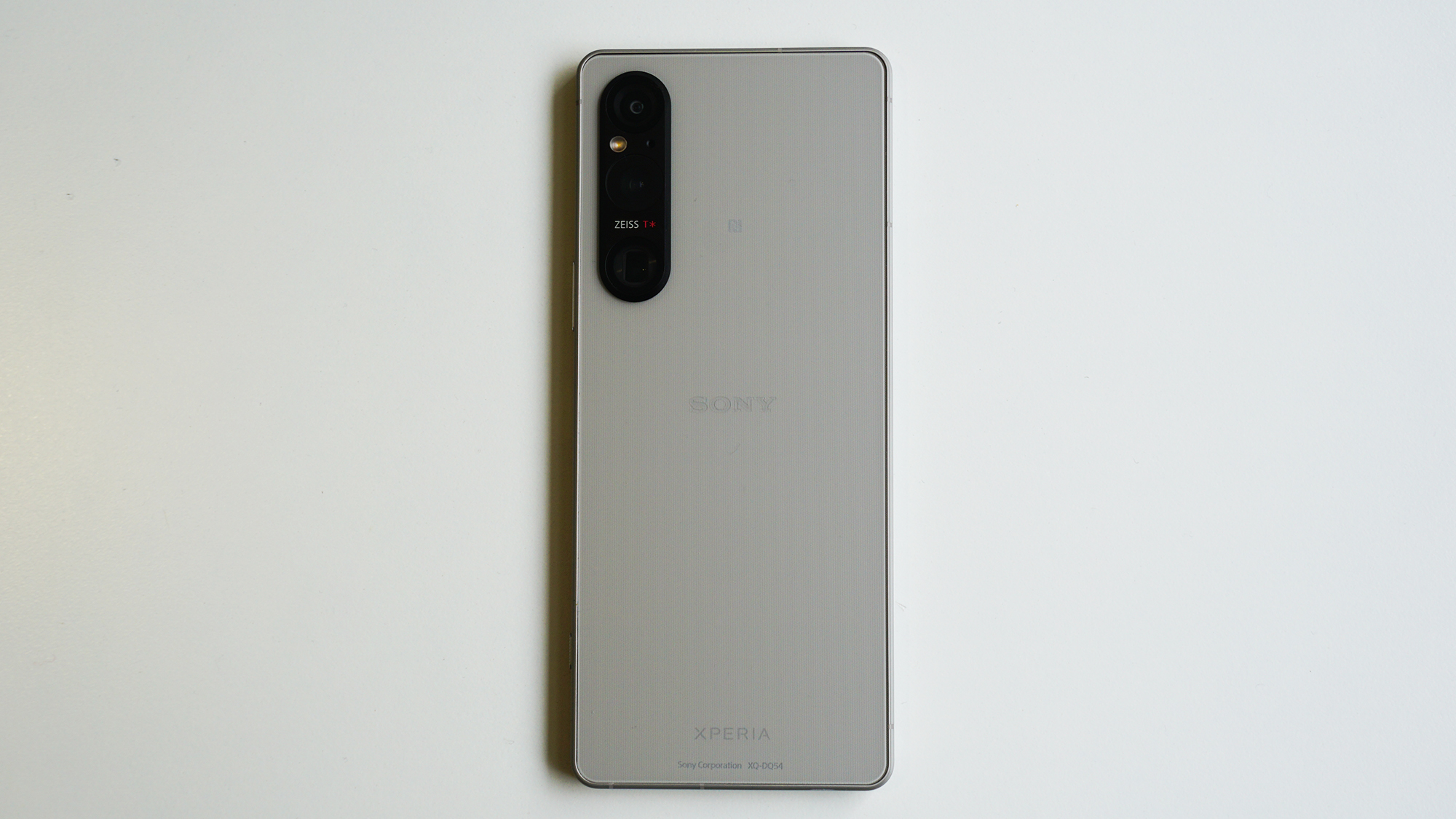 Image 10 of 17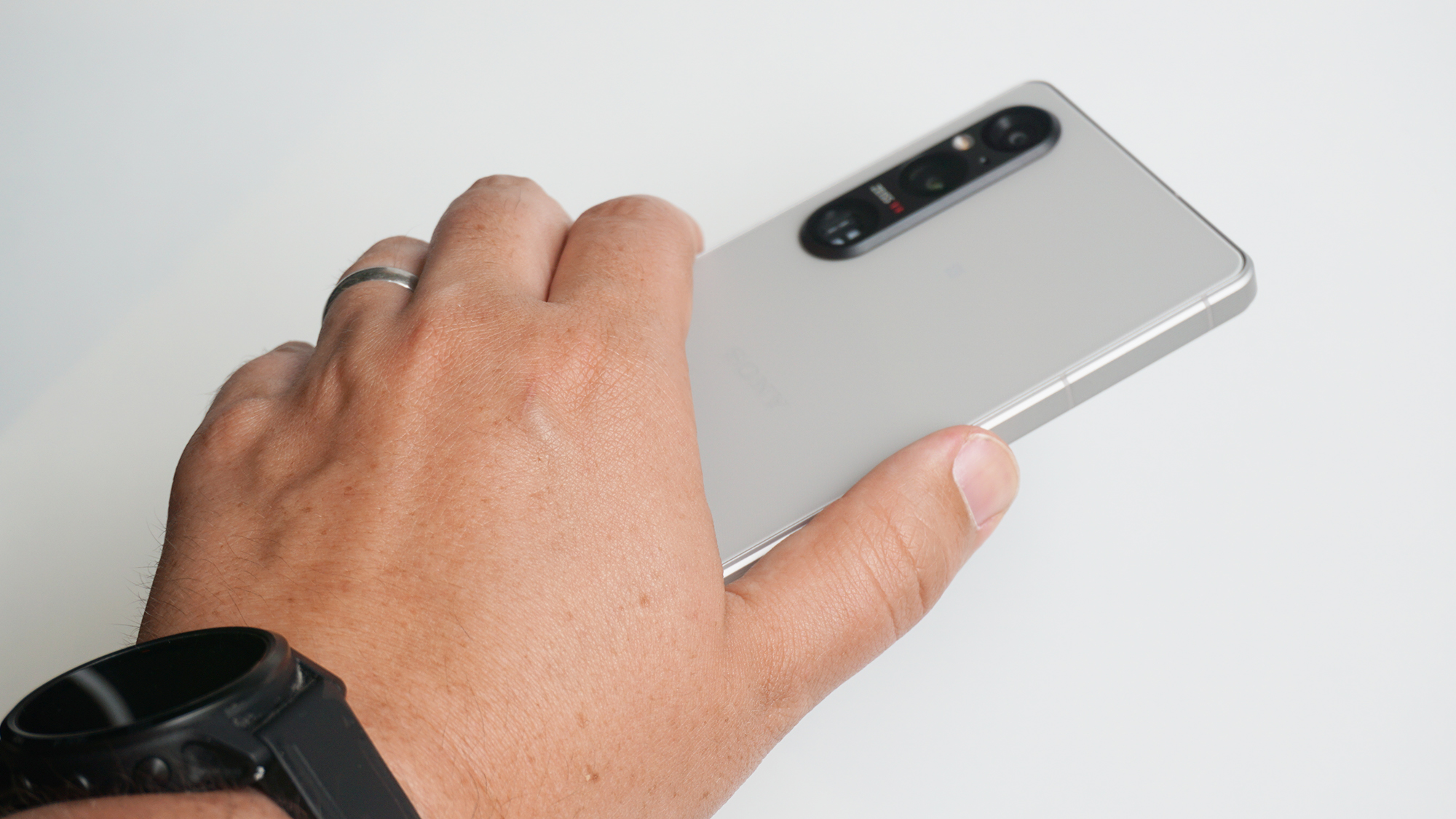 Image 11 of 17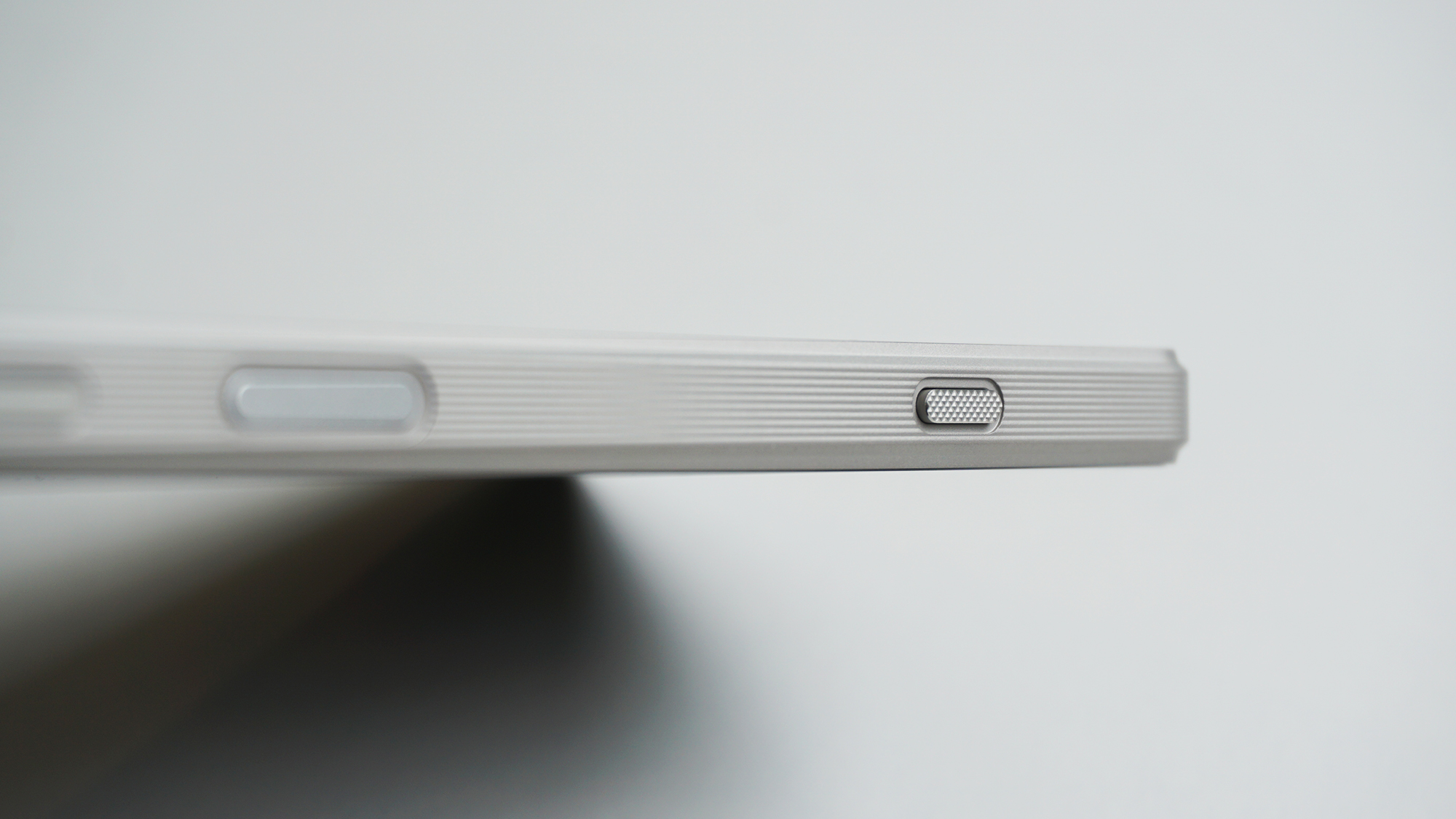 Image 12 of 17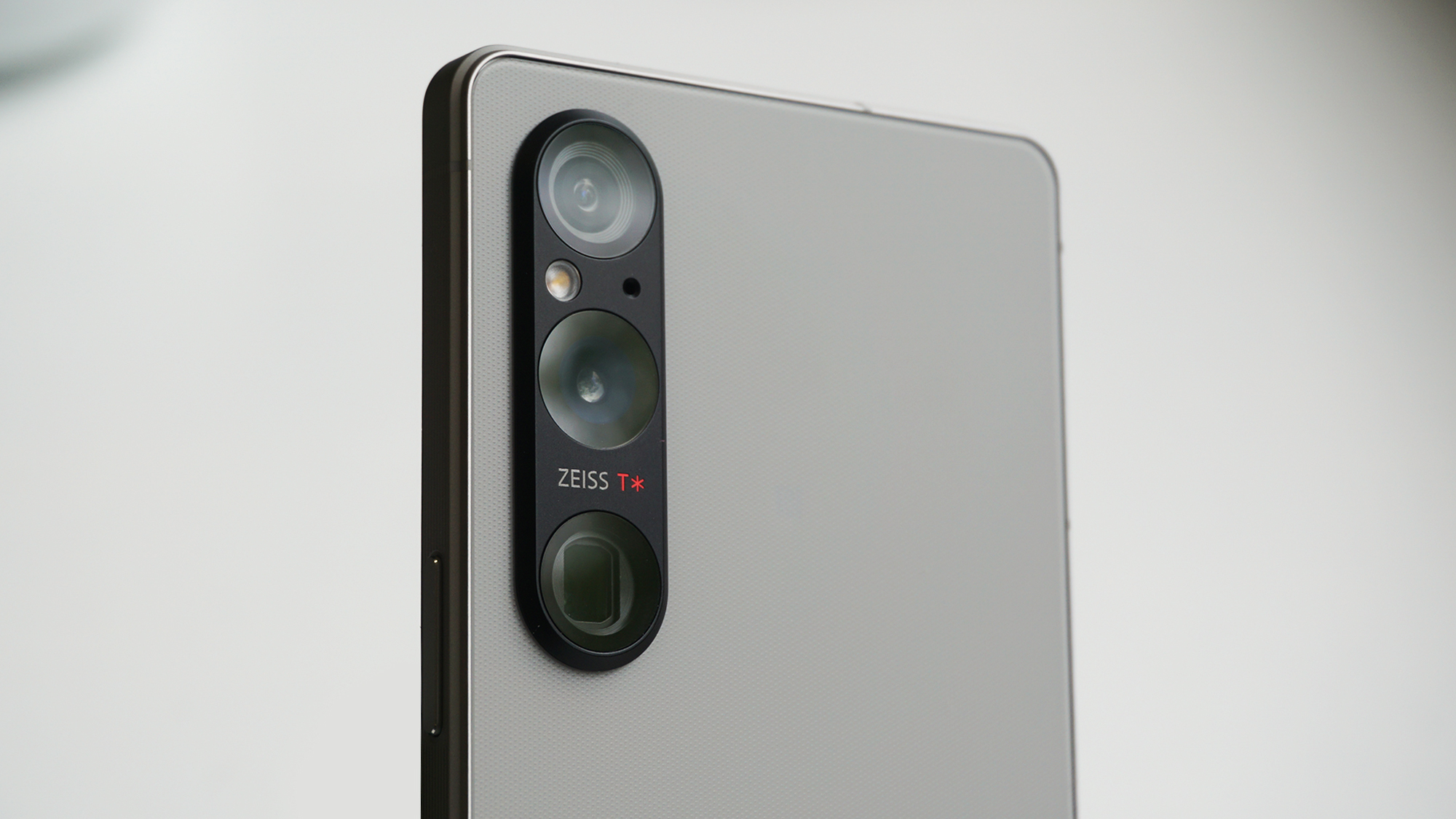 Image 13 of 17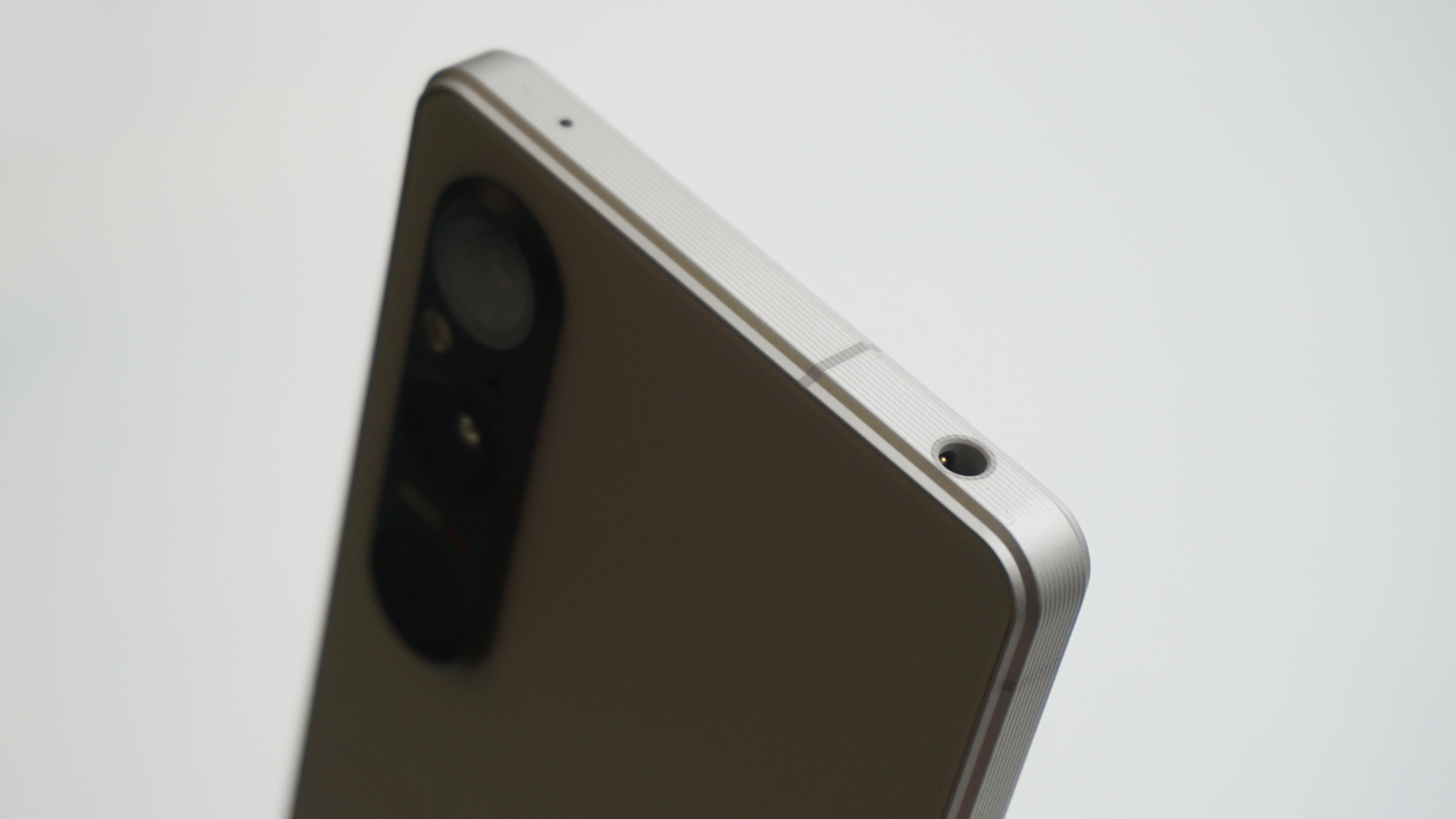 Image 14 of 17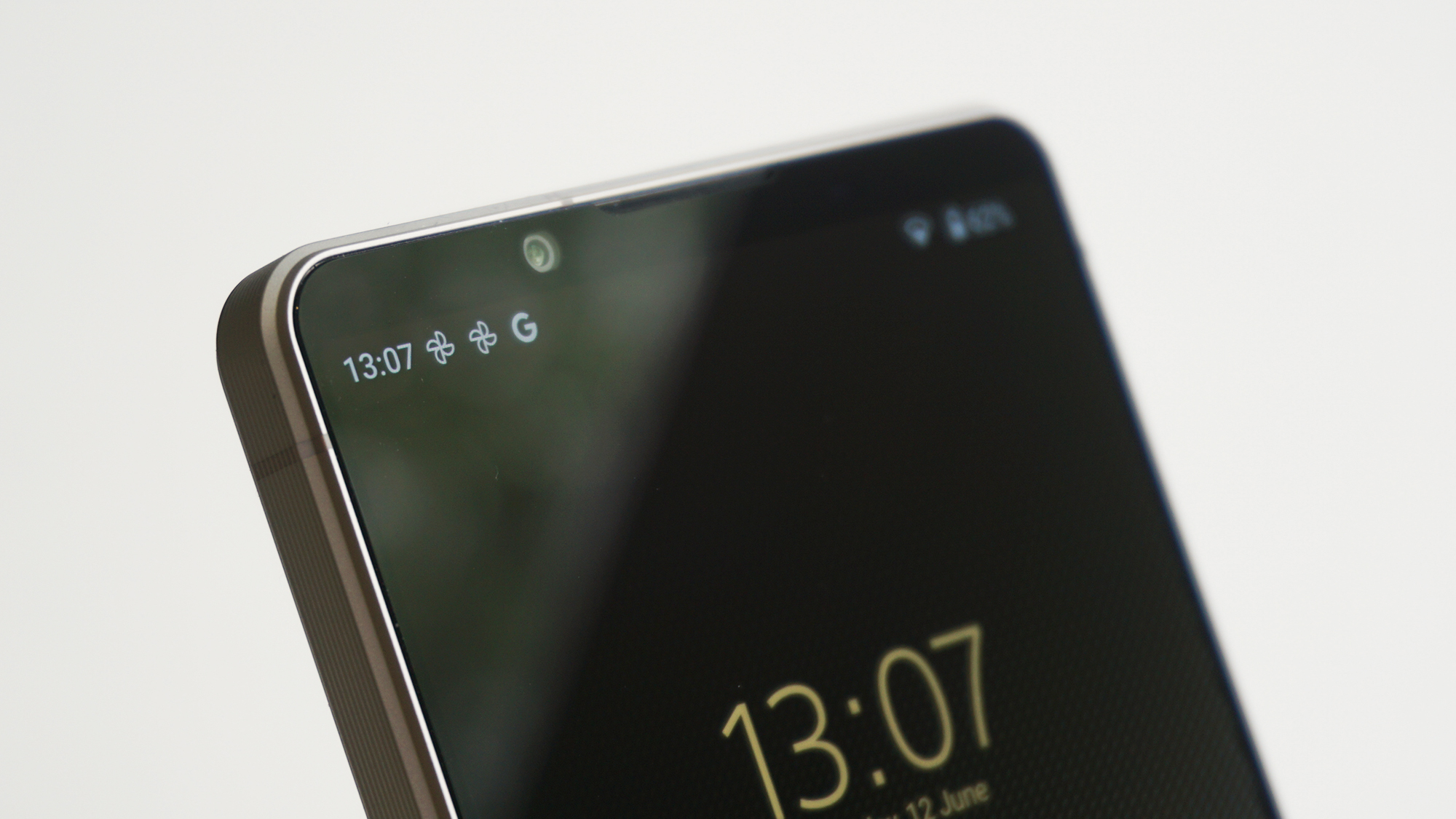 Image 15 of 17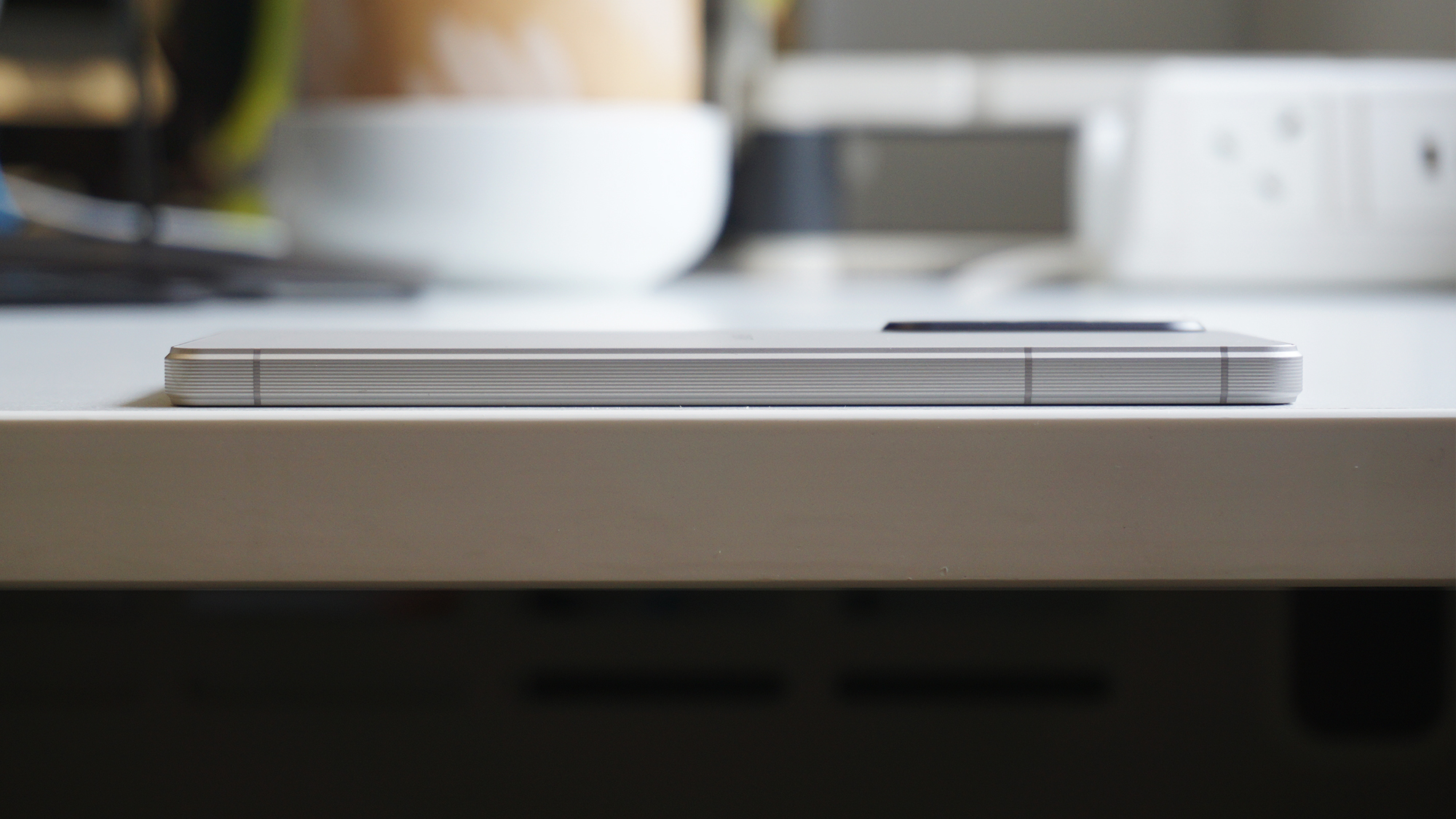 Image 16 of 17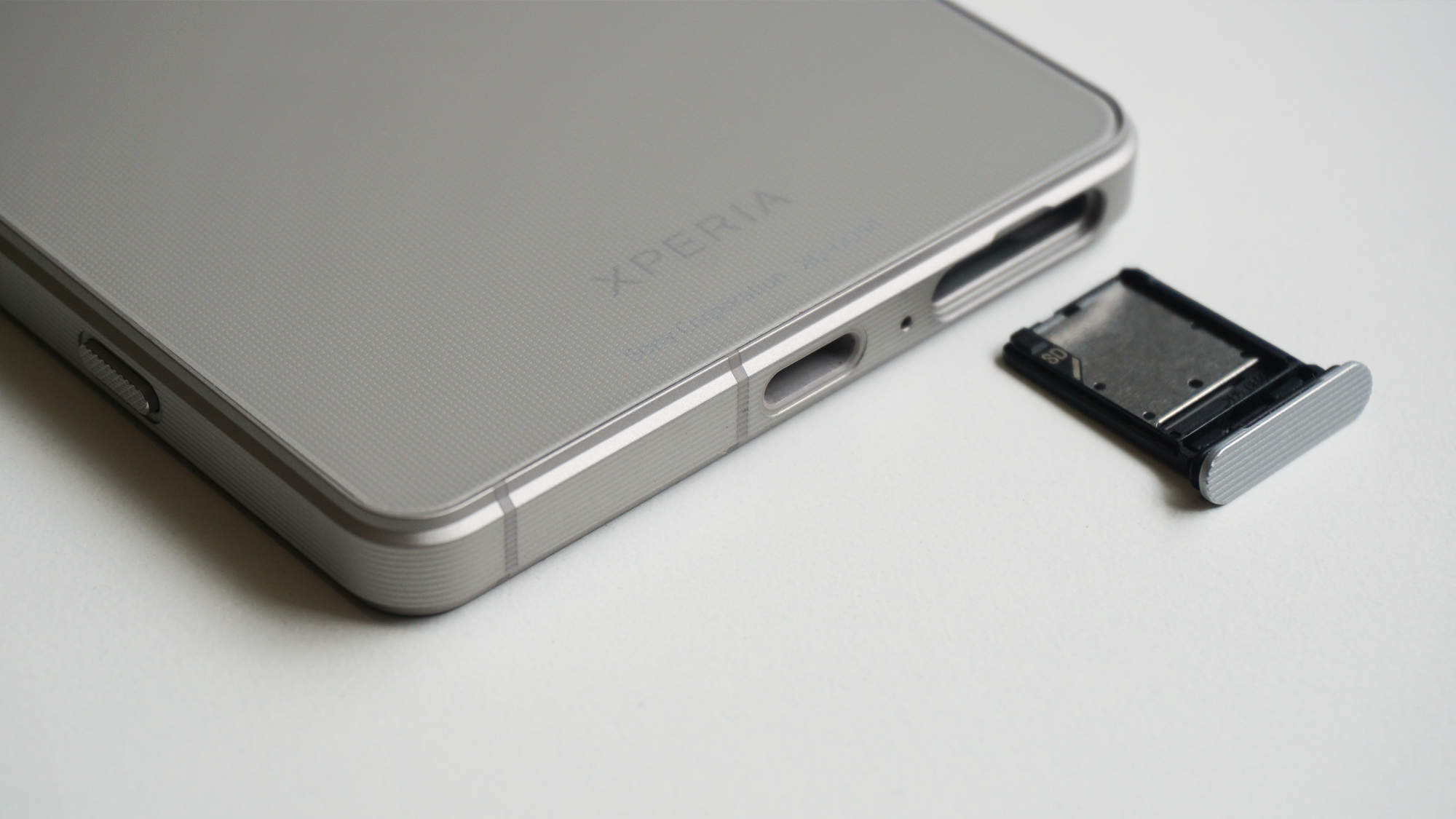 Image 17 of 17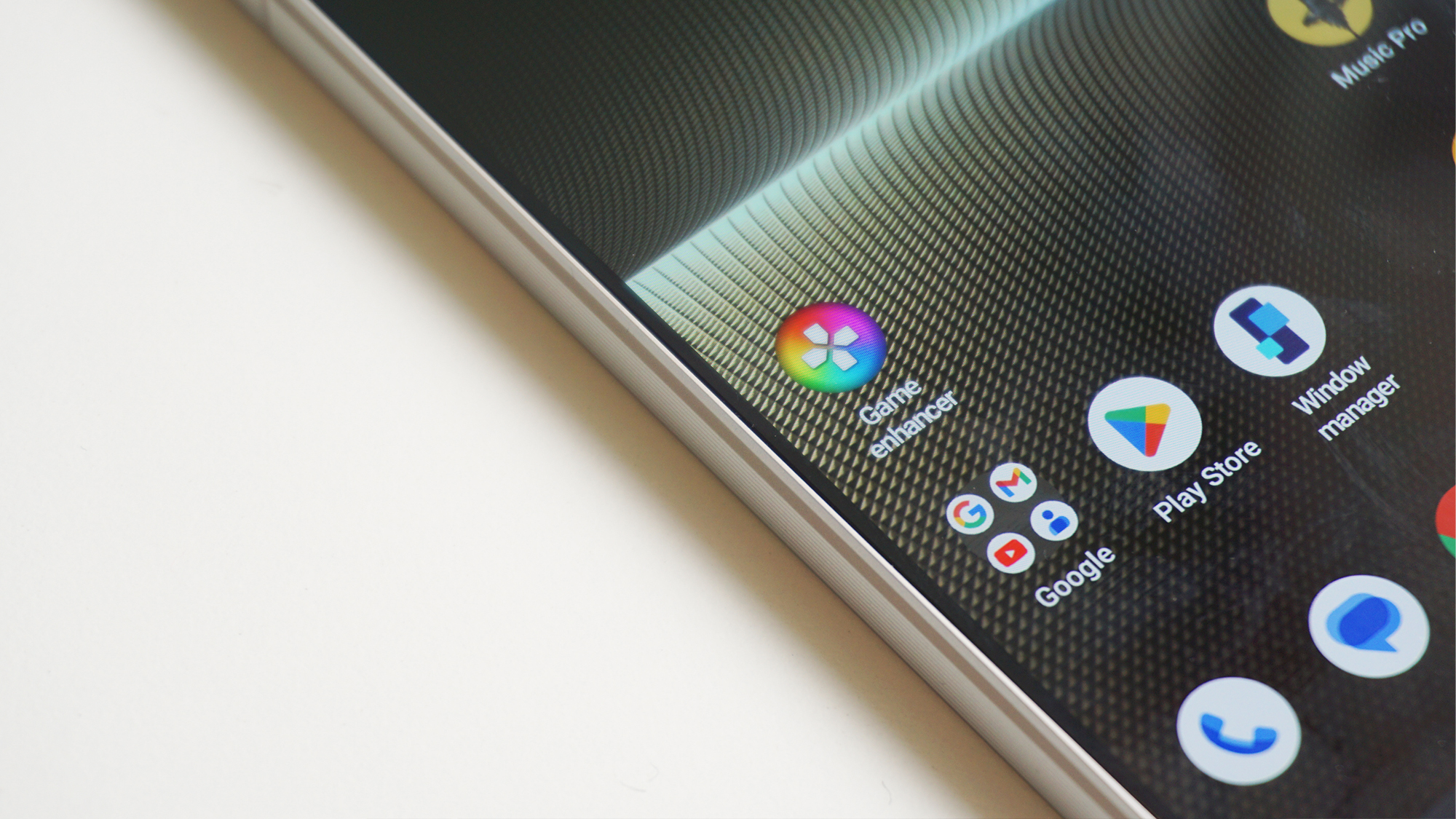 Sony Xperia 1 V review: design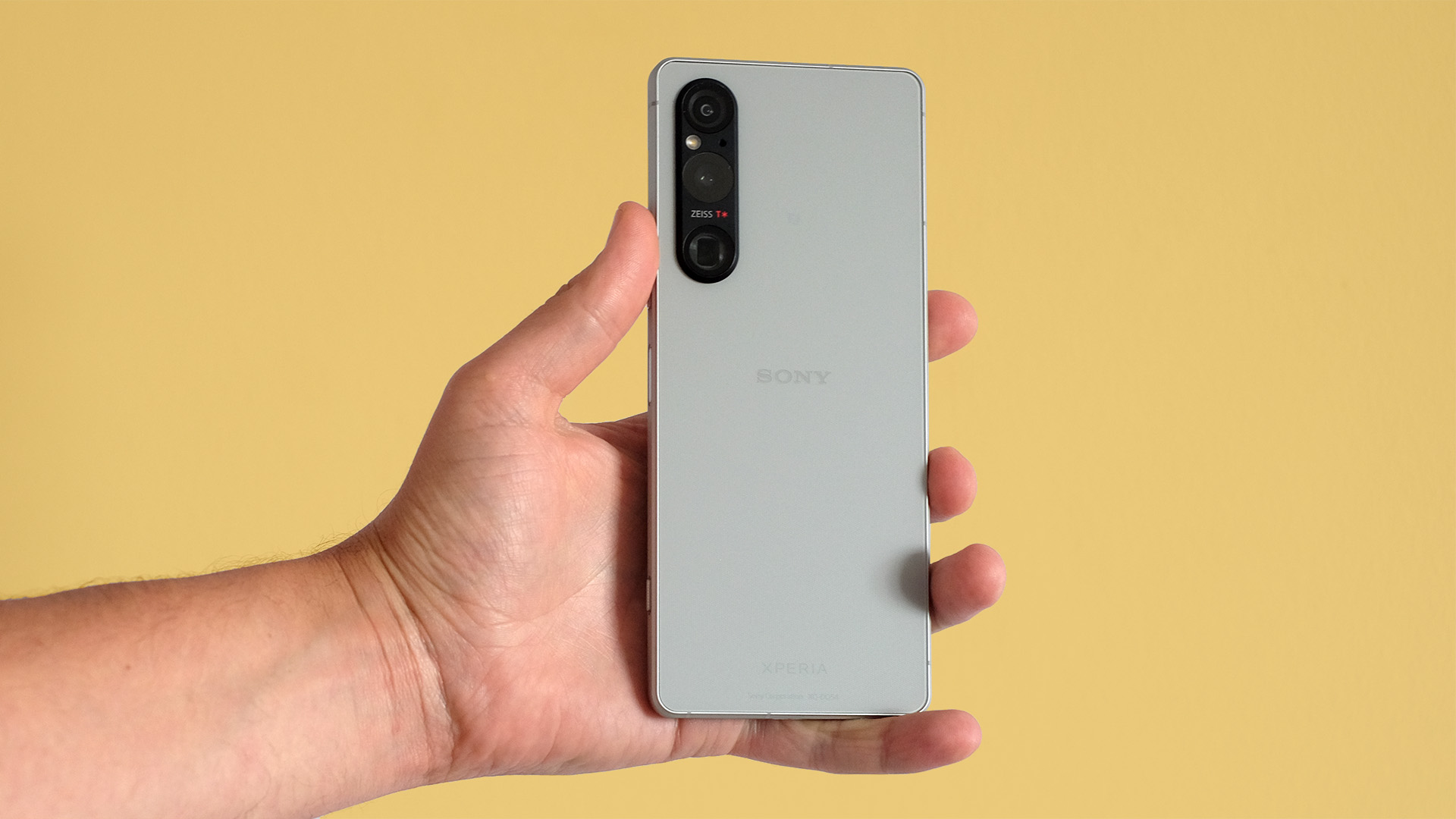 Dimpled glass Gorilla Glass Victus rear
Classic Sony boxy design
Has a headphone socket
The Sony Xperia 1 V adopts the same design style as all the previous Sony Xperia flagships: the monolith. It's a squared off-slab. And while it means this phone doesn't exactly scream "new", it is recognizably Sony in a way other manufacturers, other than Apple, can't quite achieve. 
I find this design makes the Xperia 1 V and its predecessors seem a little chunky, relative to their actual specs. This phone is just 71mm wide and 8.3mm thick, very similar to last year's Sony Xperia 1 IV. 
This year, though, we get some new textures. The Sony Xperia 1 V's back is textured glass, with an embossed dot pattern that, well, makes it feel much less like glass. Its aluminium mid-frame has a series of embossed lines running along it too. This is Sony trying to make the Xperia 1 V stand out from its predecessors, but in that classic low-key Sony way.
Image 1 of 4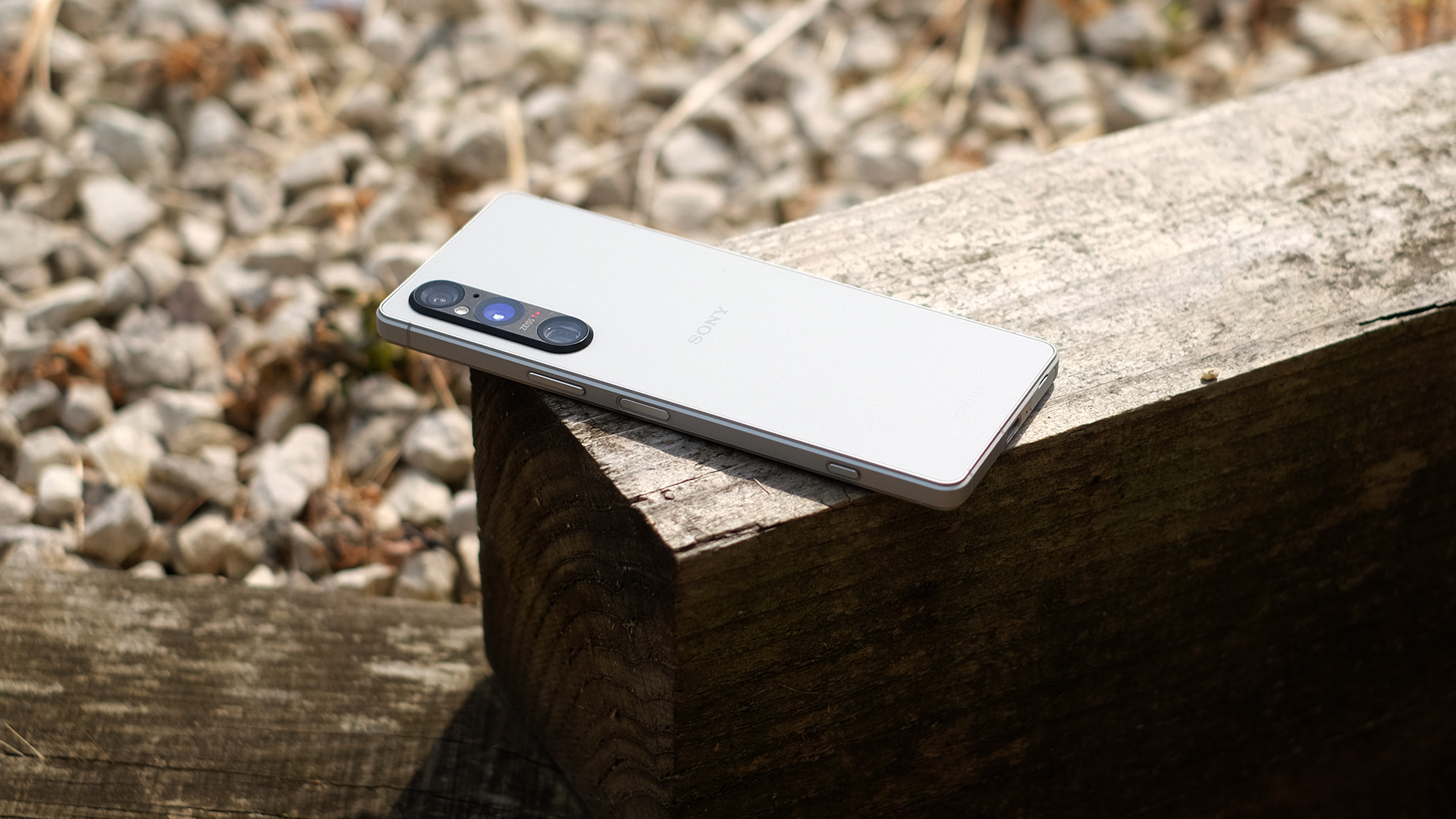 Image 2 of 4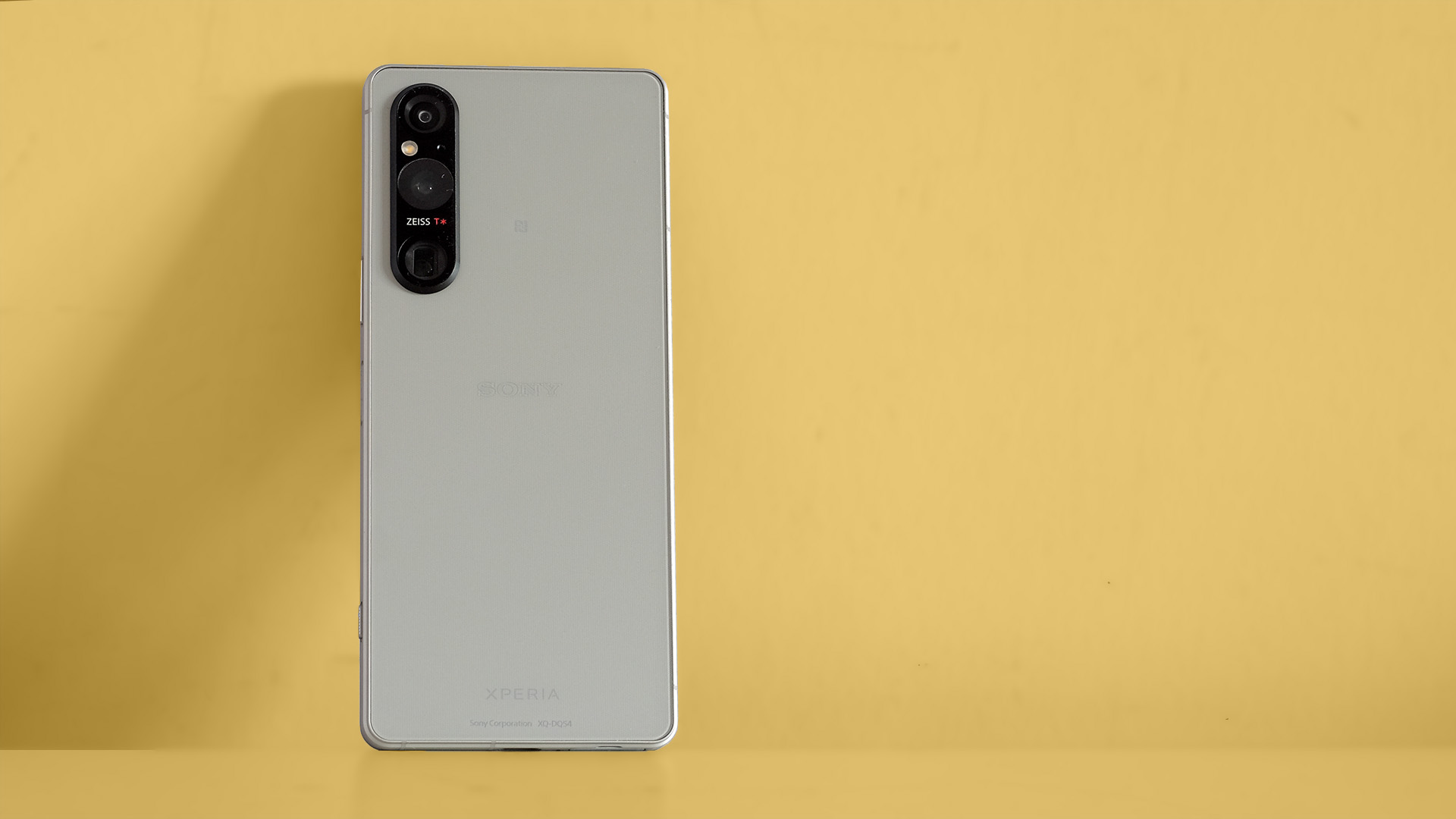 Image 3 of 4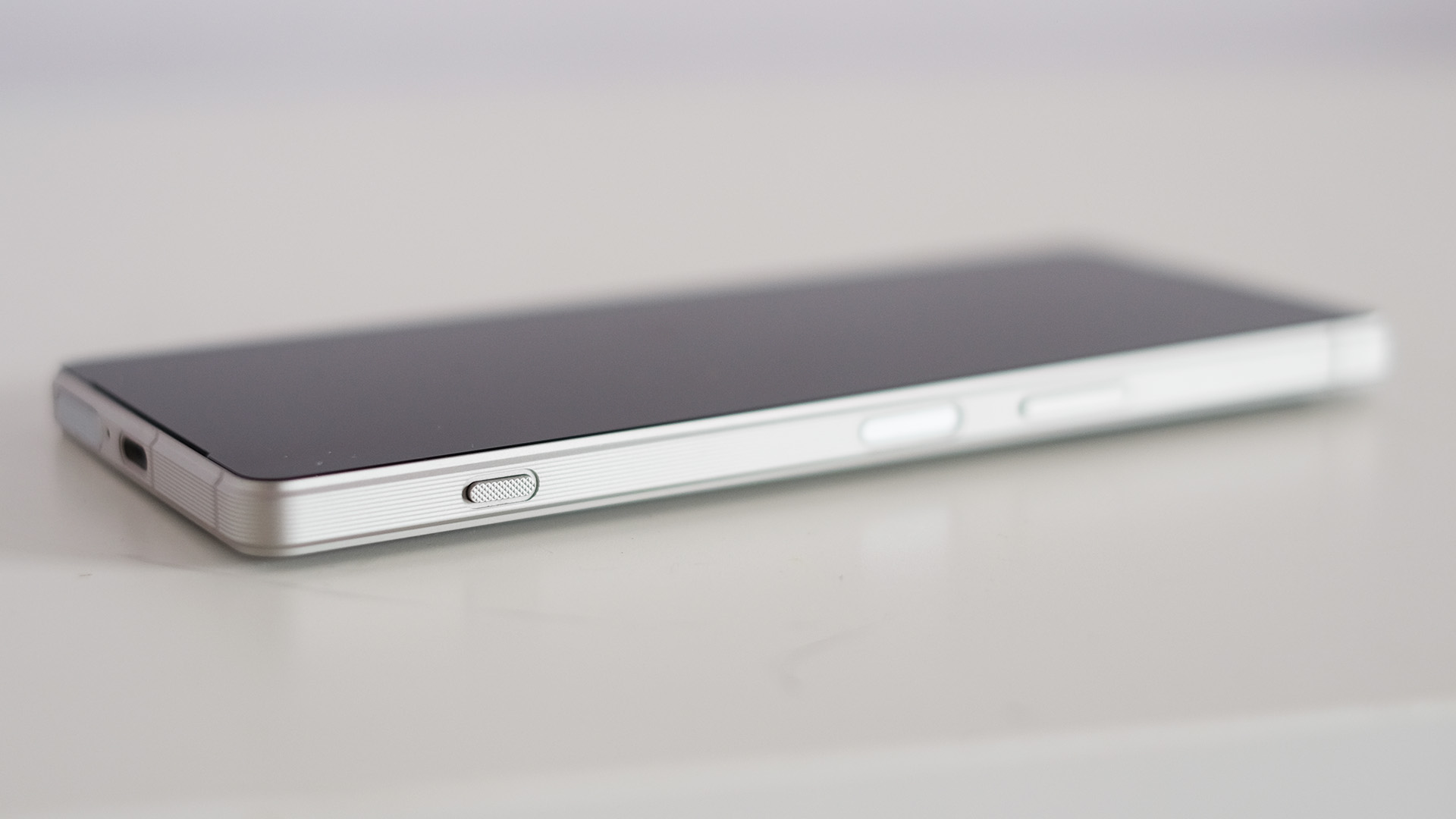 Image 4 of 4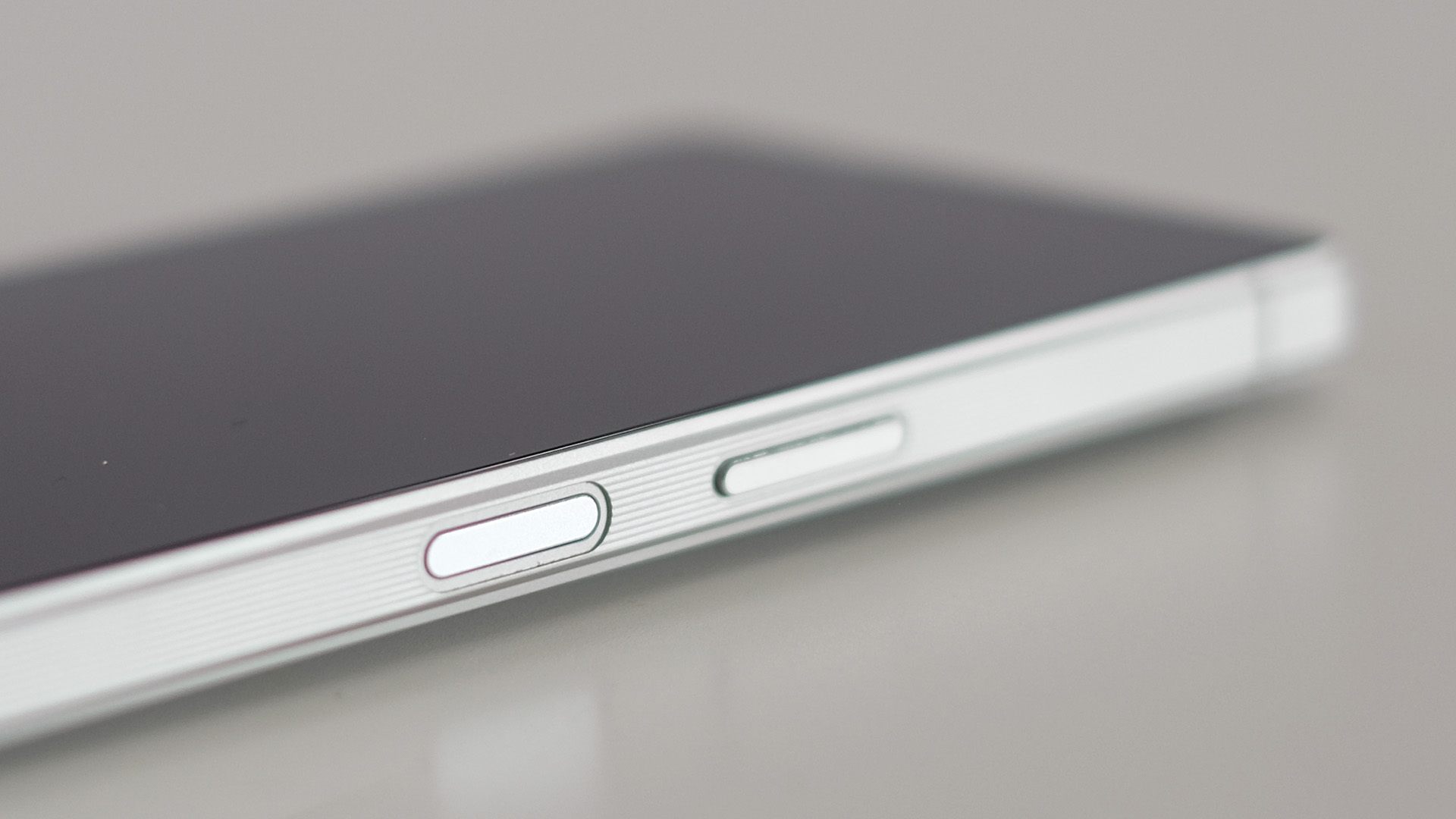 It continues to reject a few newer conventions of flagship phone design too. The Sony Xperia 1 V has a 3.5mm headphone jack socket, now a true rarity in all but the cheapest phones. It uses a side-mounted fingerprint scanner, not an in-screen one. This is a notably poor scanner, though. Slower, less responsive and less reliable than the norm, it lets the phone down and the reliability (or lack thereof) is inexcusable, even if this phone cost half as much. We felt the same about the sensor on the Sony Xperia 1 IV too. 
Build quality is otherwise excellent, though. The Sony Xperia 1 V has Gorilla Glass panels on front and back, using second-generation Victus series glass up front, original Victus on the back, and it boasts IP68-certified resistance against dust and water. The Xperia 1 V can handle submersion in water to a depth of 1.5m. 
As usual, Sony uses a SIM tray you can prise out with a fingernail, and on the other side of this tray there's room for a microSD slot. This is another unusual touch in a top-tier phone. A fairly good set of stereo speakers finish off the outer hardware. 
They do come with a silly extra, though, called dynamic vibration. It fires off the vibration motor in time with any sound played. This works well enough for gaming but doesn't really have a function anywhere else.
Sony Xperia 1 V review: display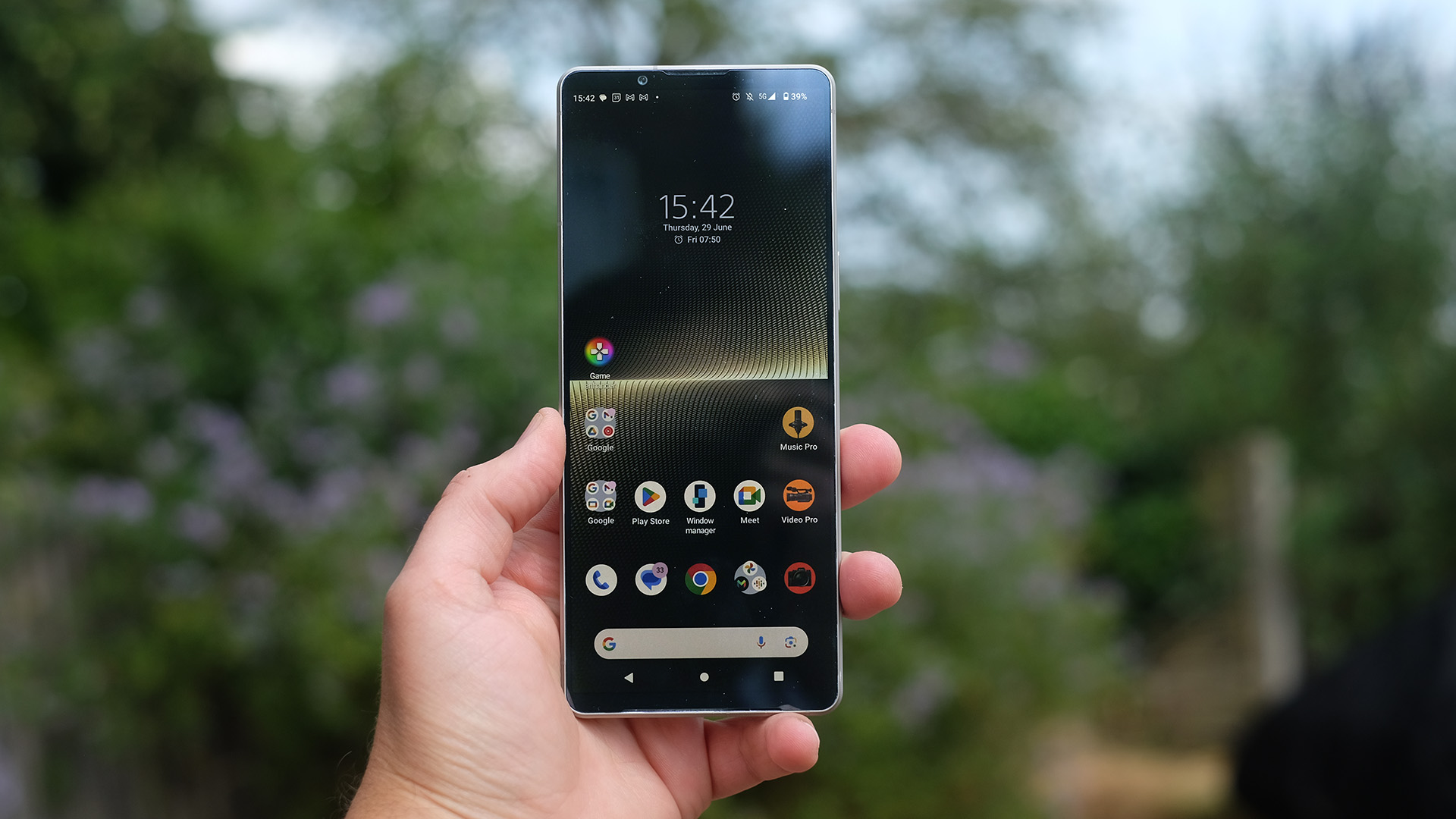 High-quality, flat 4K OLED display
120Hz refresh rate
No notch, but extended screen surrounds
The Sony Xperia 1 V has a 6.5-inch OLED screen that mines the same excesses as the previous models in the series: a very tall shape and ultra-high resolution. This is a 4K screen, with a 3840 x 1644-pixel count. 
According to a hardware scraper app, its default render resolution is 2560 x 1096 pixels, but the real-world effect is a complete absence of pixelation, even if you get your eye as close to the screen as you can, it's worth noting that true 4K resolution only kicks in when compatible content is detected.
Color and maximum brightness are great, and the OLED panel has effectively perfect contrast by design. The display's refresh rate also peaks at 120Hz. 
There's little to criticize here, if also little to significantly separate the Sony Xperia 1 V from its peers, other than one typically quirky Sony trait. This screen has no notch, no punch hole. Instead, the front camera sits in a little blank expanse of bezel above the screen. Phone makers tend to try to eliminate as much of this surround as possible, but Sony isn't like everyone else.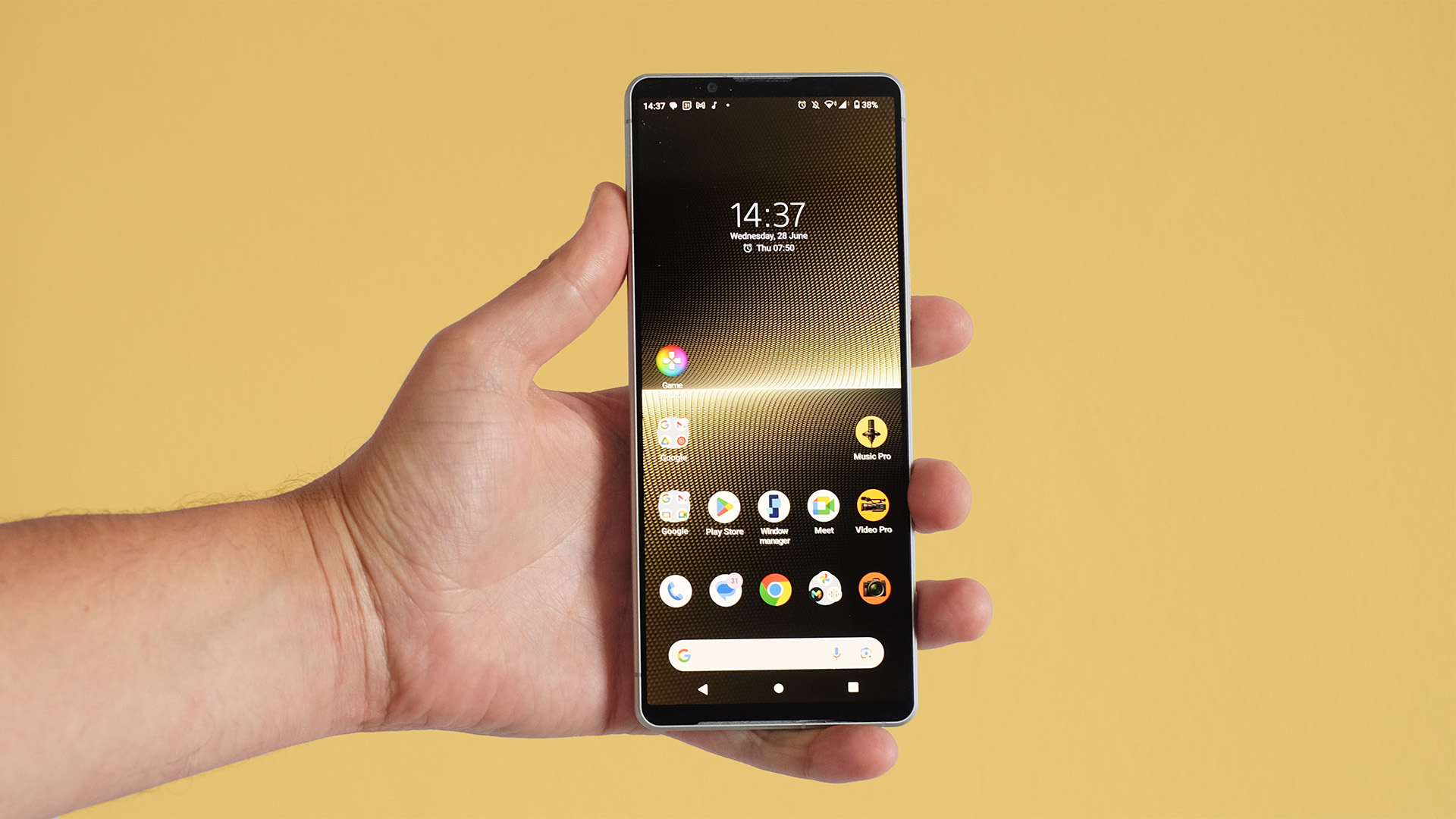 As you can probably tell from a glance, the Sony Xperia 1 V's display is completely flat. There are no curves here, bar the very slight rounding-off of the corners of the display panel. 
Sony does not offer loads of ways to customize how the Sony Xperia 1 V screen looks. You can either use the Creator Mode or Standard mode. The latter is described as being more vivid, but there's no grand shift in saturation to be seen here, and both modes look tasteful. There's no way to drastically cut down color pop to reserved sRGB levels, but we can't imagine many doing so these days anyway.  
There is a separate section that lets you alter the color temperature. This changes how "warm" or "cool" the Sony Xperia 1 V display appears.
Sony Xperia 1 V review: software and performance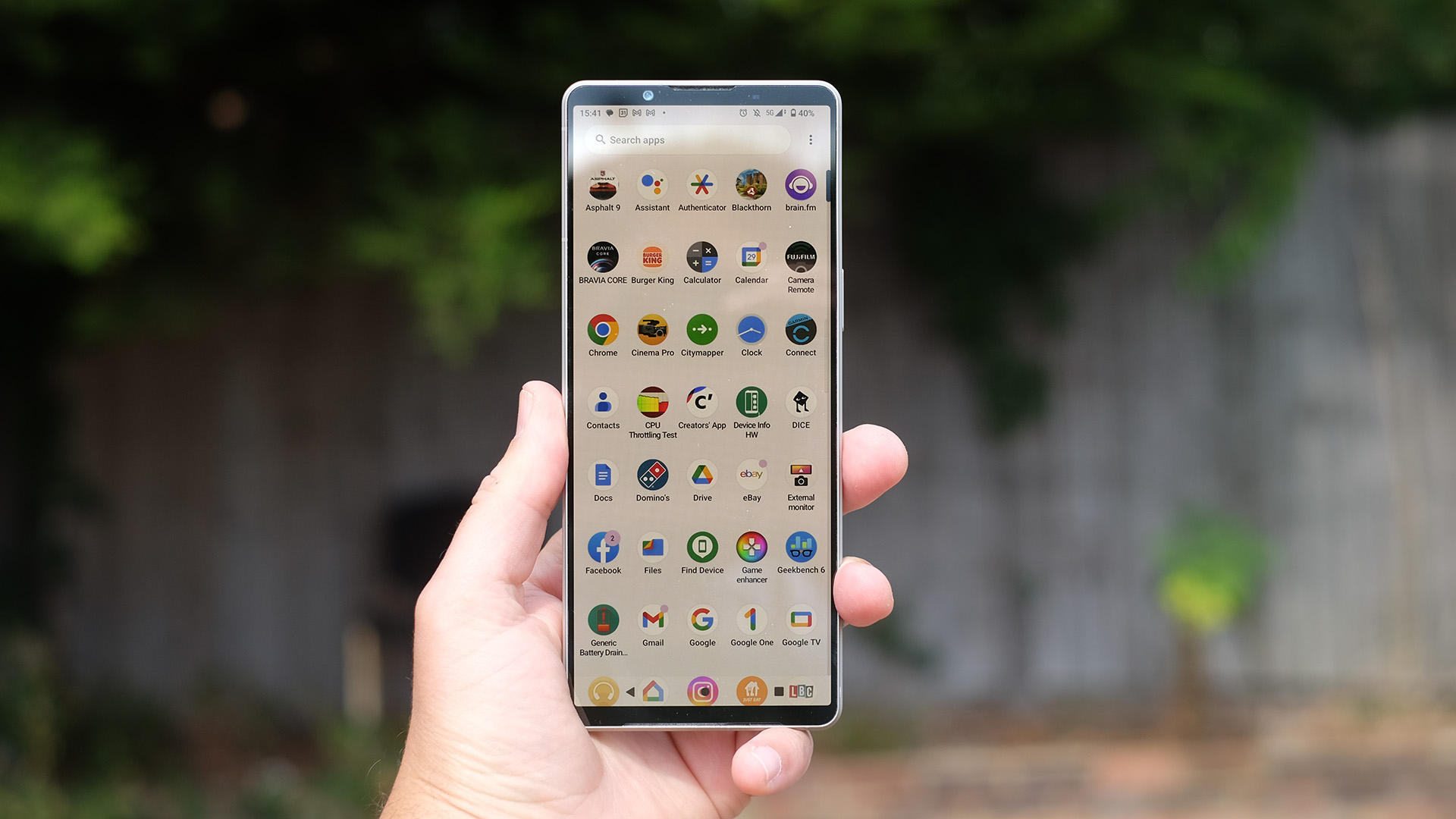 Has some "pro" style apps
Good performance, but some thermal throttling
Gets warm when doing very little at times
The Sony Xperia 1 V runs Android 13 with a light Sony-made interface and a bunch of wallpapers that bring the software that signature Sony look. However, there's little to offend or annoy here. 
Sony uses a conventional Android layout, and the standard approach to the drop-down notifications bar. There are a few little Sony tweaks, though. 
You can, for example, create folders in the app drawer, and choose the order of your apps rather than just arranging them in alphabetical order. Of course, it's all optional and you can just leave the Sony Xperia 1 V to sort out the order too. 
Sony's value-adding strategy is more about preinstalled apps than anything to do with the interface. 
Music Pro is a multi-track recorder app, a very stripped-back take on a DAW (digital audio workstation) app like Reason or Logic. External Monitor, another app, lets you use the Sony Xperia 1 V as a USB-connected display. The prime use case is as an external monitor for one of Sony's mirrorless cameras. But it's not limited to that. 
We'll cover the Cinema Pro, Video Pro and Photo Pro apps in the camera section of this review, but Sony's pitch is clear. It wants us to consider the Xperia 1 V a professional tool as well as a normal phone.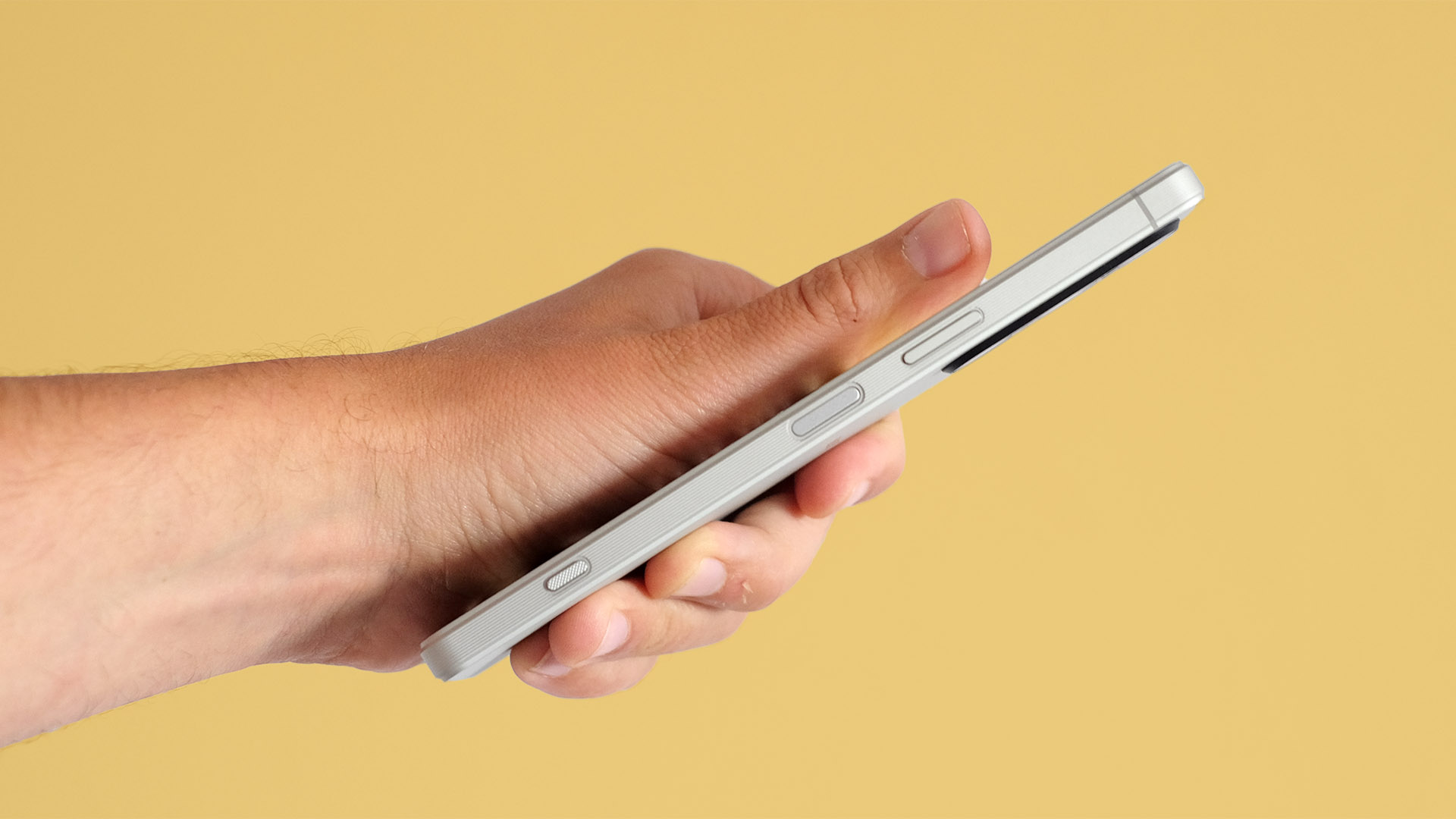 The Sony Xperia 1 V has the best chipset you could hope for at the time of its launch, the Qualcomm Snapdragon 8 Gen 2. This is a flagship processor that addresses one of the key issues of the Gen 1 version: throttling. 
Last-generation phones were capable of some amazing benchmark results. But they often weren't indicative of real-world performance, as you could lose 50% or more power after just a couple of minutes thanks to heat build-up. 
Is the Sony Xperia 1 V much better in this respect? We can't use our usual methods to tell, as Sony has blocked certain apps – including 3DMark – on review devices. 
However, we did dig out an app called CPU Throttling Test, which shows you how much performance is lost over time. Performance loss starts at the two-minute mark, and by eight minutes or so the Sony Xperia 1 V is reduced to around 60-65% of its original power. The minimum recorded over a 15-minute test was 59%, which happened in both runs we tried. 
It's not ideal, but we saw drops to 46% performance in the Sony Xperia 1 IV. 
Sony has had its own issues with heat in its phones over the years and, unfortunately, we've had some of this with the Sony Xperia 1 V, in another sense. We're not talking about overheating here, just the phone getting hotter than it should when performing light activities. This does not happen consistently, but we have felt the phone often get warm when streaming audio. 
However, we've had zero obvious performance issues in real-world use. And games run very well on the phone.
Software score: 4 / 5
Performance score: 4 / 5
Sony Xperia 1 V review: cameras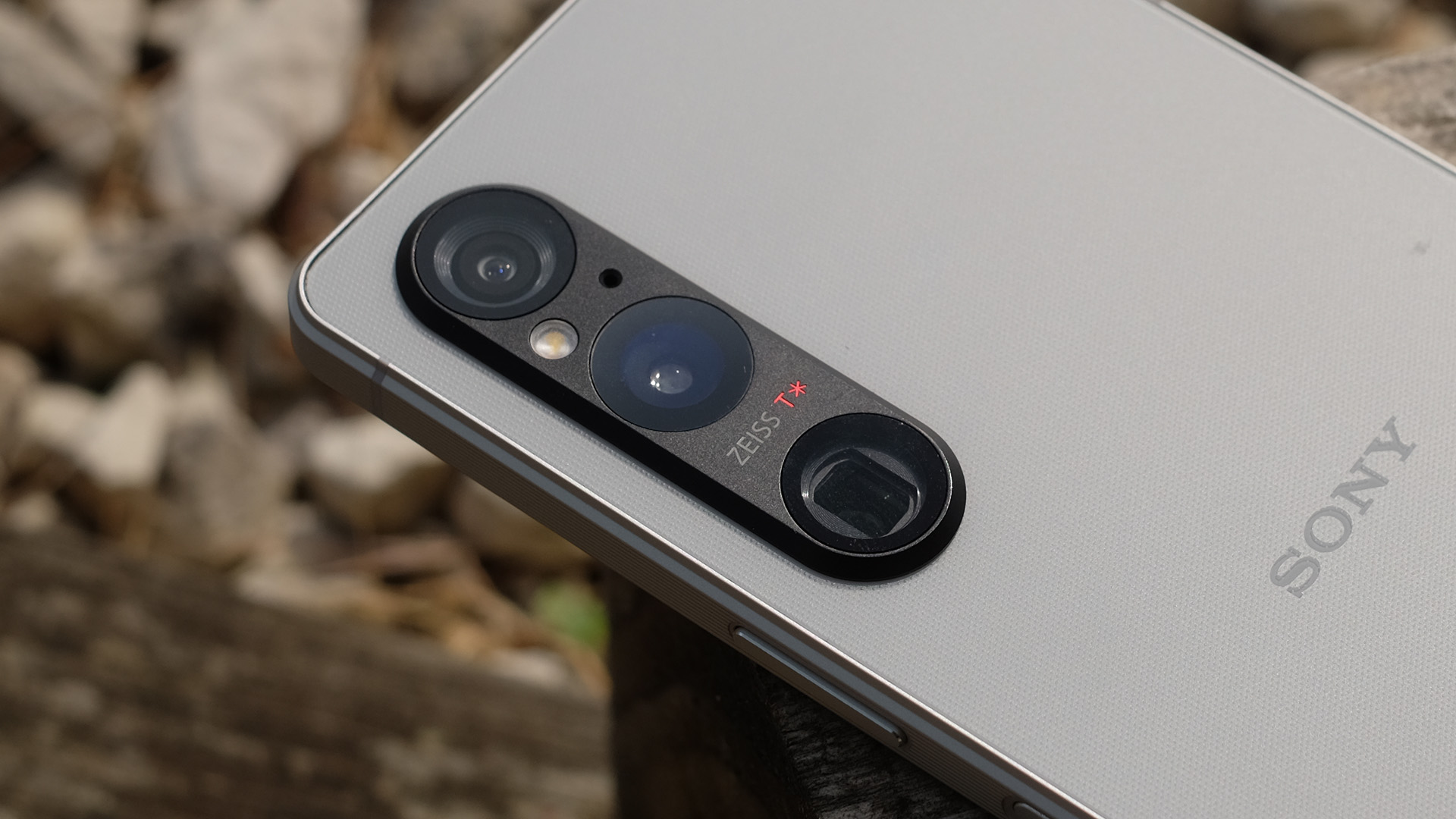 Has a multitude of cameras apps
Good general image quality
Doesn't match the best in extreme situations
Impressive-sounding zoom is optically soft
The Sony Xperia 1 V has three rear cameras. It's an unusual and high-end array, the most eye-catching of the three being a 3.5-5.2x 12MP zoom with a true optical zoom lens. Lens elements visibly move as you move between those two focal lengths. Such a zoom has only been seen in a handful of phones since smartphones became a thing. 
Our other two lenses are a 12MP ultra-wide and a 48MP (technically 52MP with an effective 48MP area) primary wide camera. All three of these, and the selfie camera up front, use Sony sensors. Skip on a few paragraphs if you just want to know what the photos the Sony Xperia 1 V are like, as we have to touch on Sony's photography ethos first. 
Sony doesn't approach photography like the other phone makers, in a repeat of what we've seen throughout this review. It still uses a two-stage shutter button on the side of the Sony Xperia 1 V. You half depress this button to focus, and push all the way down to capture an image. 
Don't want to do so? No problem. There's a Basic mode that feels much more like the standard way of shooting with a phone, using the touchscreen. It's how I used the Sony Xperia 1 V, most of the time. 
And if you like to think the old ways are the best, you can switch to other Program, and Manual modes, designed to offer a layout comparable to one of Sony's Alpha-series cameras.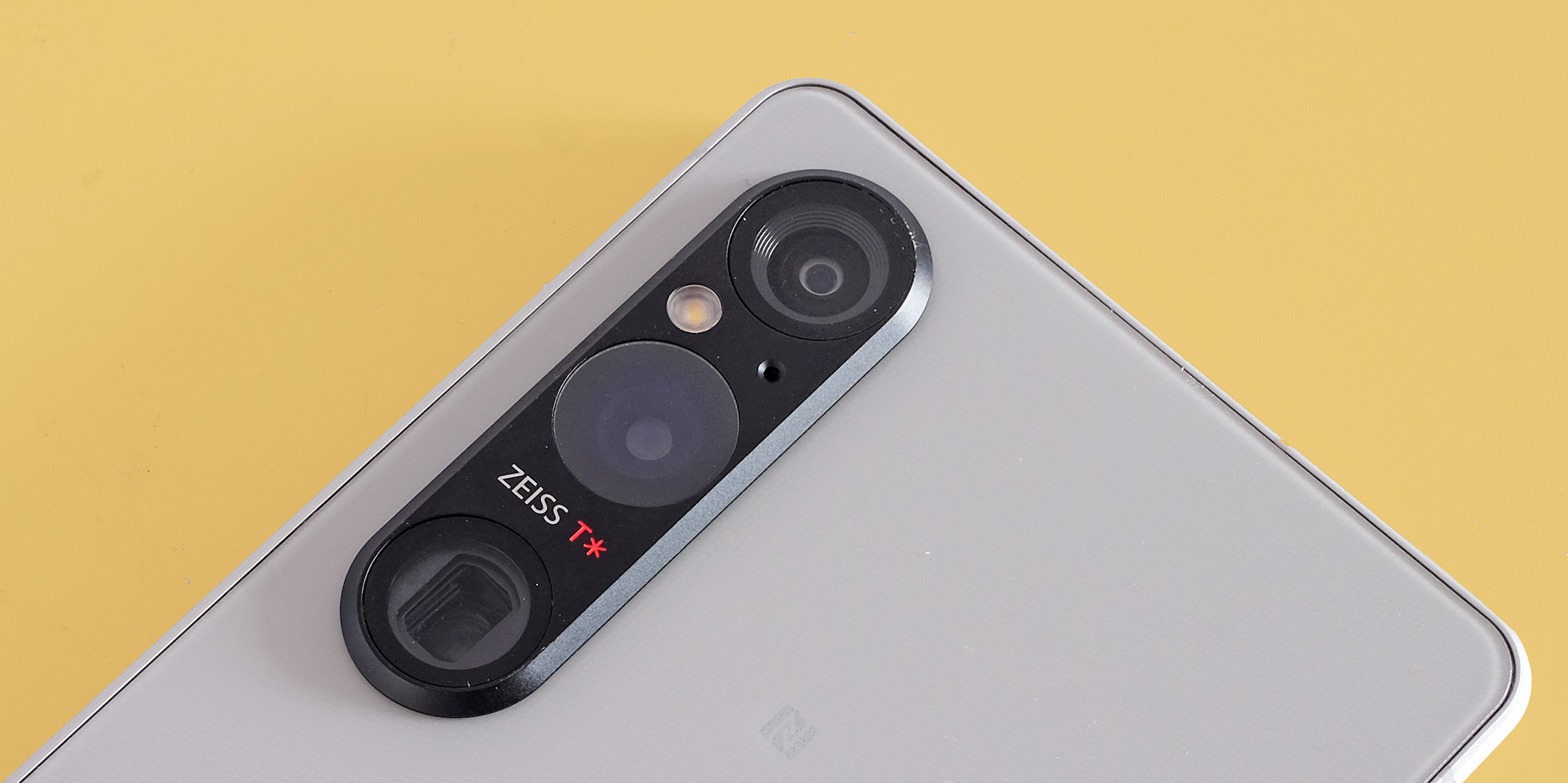 Good idea? Yes and no. It makes doing things like switching between the focal lengths feel clunky. The real value here is in putting the options that you can't change after the shoot at your fingertips, and these aren't always as useful as you might think. 
The top ones are shutter speed and exposure. And, sure, ISO sensitivity, but you should want the lowest ISO you can get away with, given phone camera grain and noise aren't exactly pretty. If you're not shooting with a tripod, the amount the manual style of control actually adds is limited because you're dealing with a fixed aperture lens. 
And even if the Sony Xperia 1 V did have a variable aperture lens – like on the likes of the Xiaomi 13 Ultra – it still would not give you that much additional creative control, thanks to the crop factor of these cameras. A change in setting is going to be at most a switch from a very small aperture to a very, very small one. 
The Sony approach makes a lot more sense with video, in the Cinema Pro and Video Pro apps. One of the clear giveaways you're an amateur shooting with a phone is the way the exposure and focus switch too rapidly. The phone approach to video is to constantly check if it's in focus, and exposed correctly. And if not, to sort that out as soon as possible. However, you don't want that for a pro-looking shoot where ideally you'd have a focus puller and controlled lighting. In Cinema Pro, you lock in your settings before you start shooting, to avoid all that jittering about. 
Sony Xperia 1 V camera samples
Image 1 of 12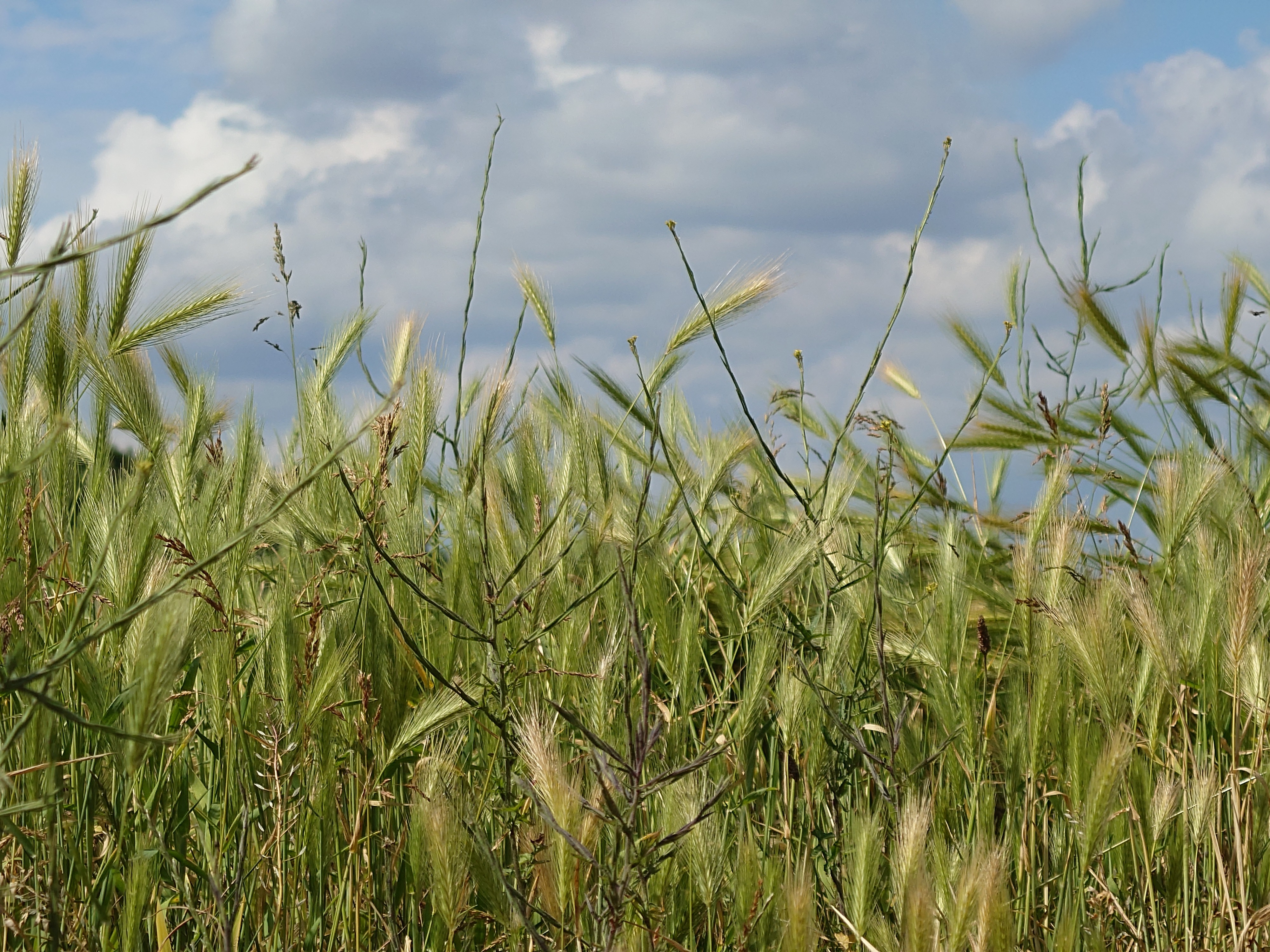 Image 2 of 12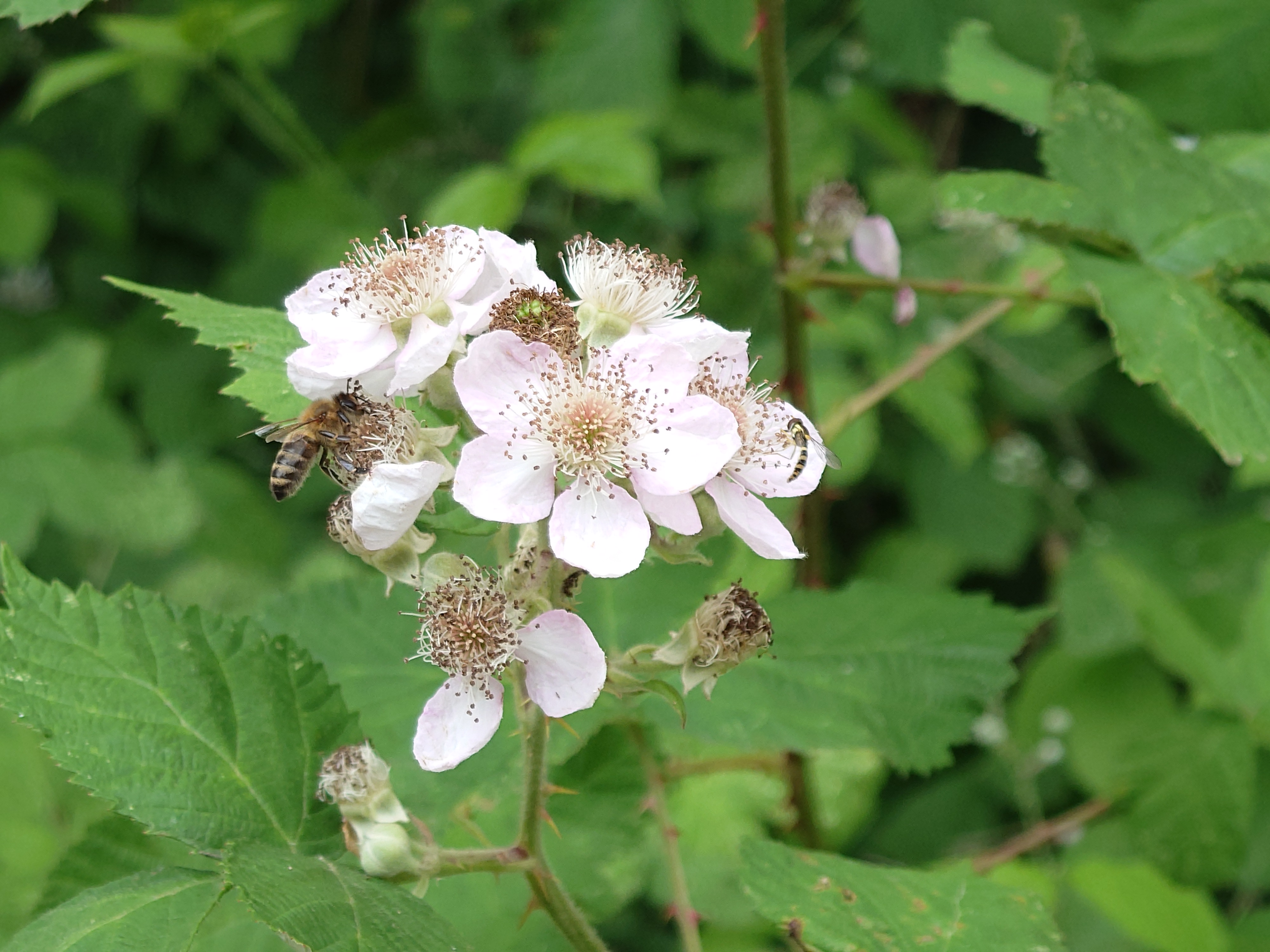 Image 3 of 12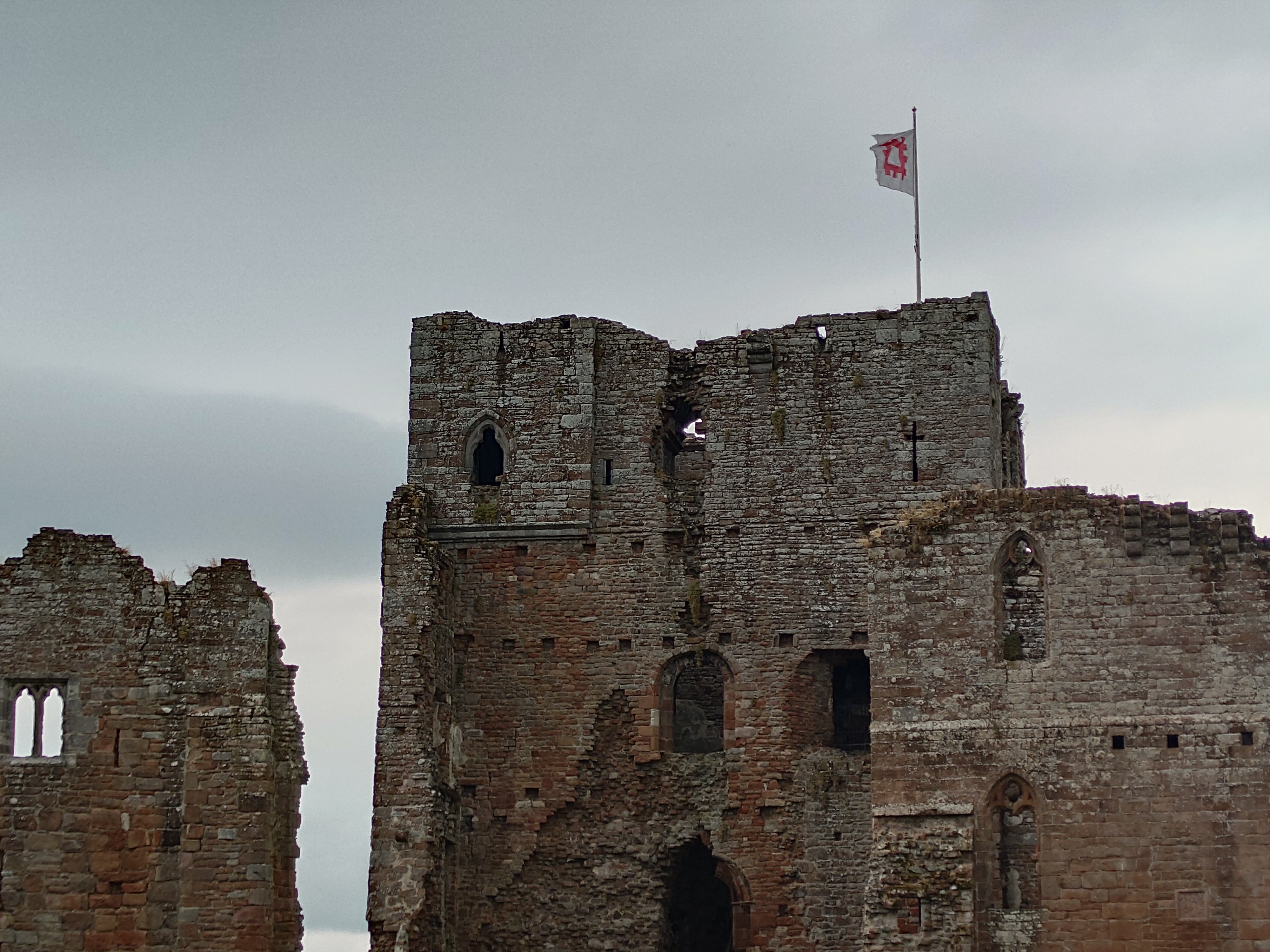 Image 4 of 12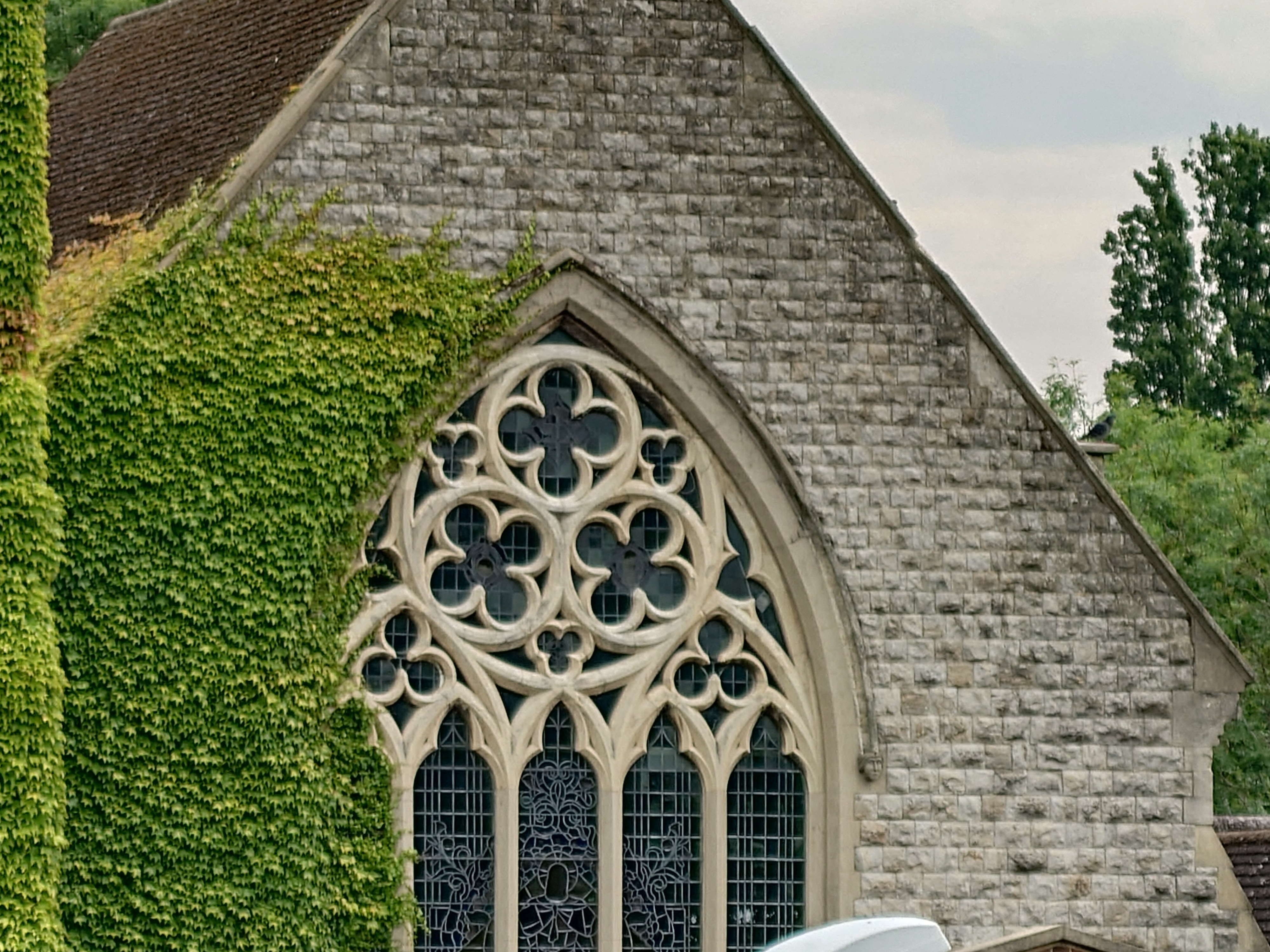 Image 5 of 12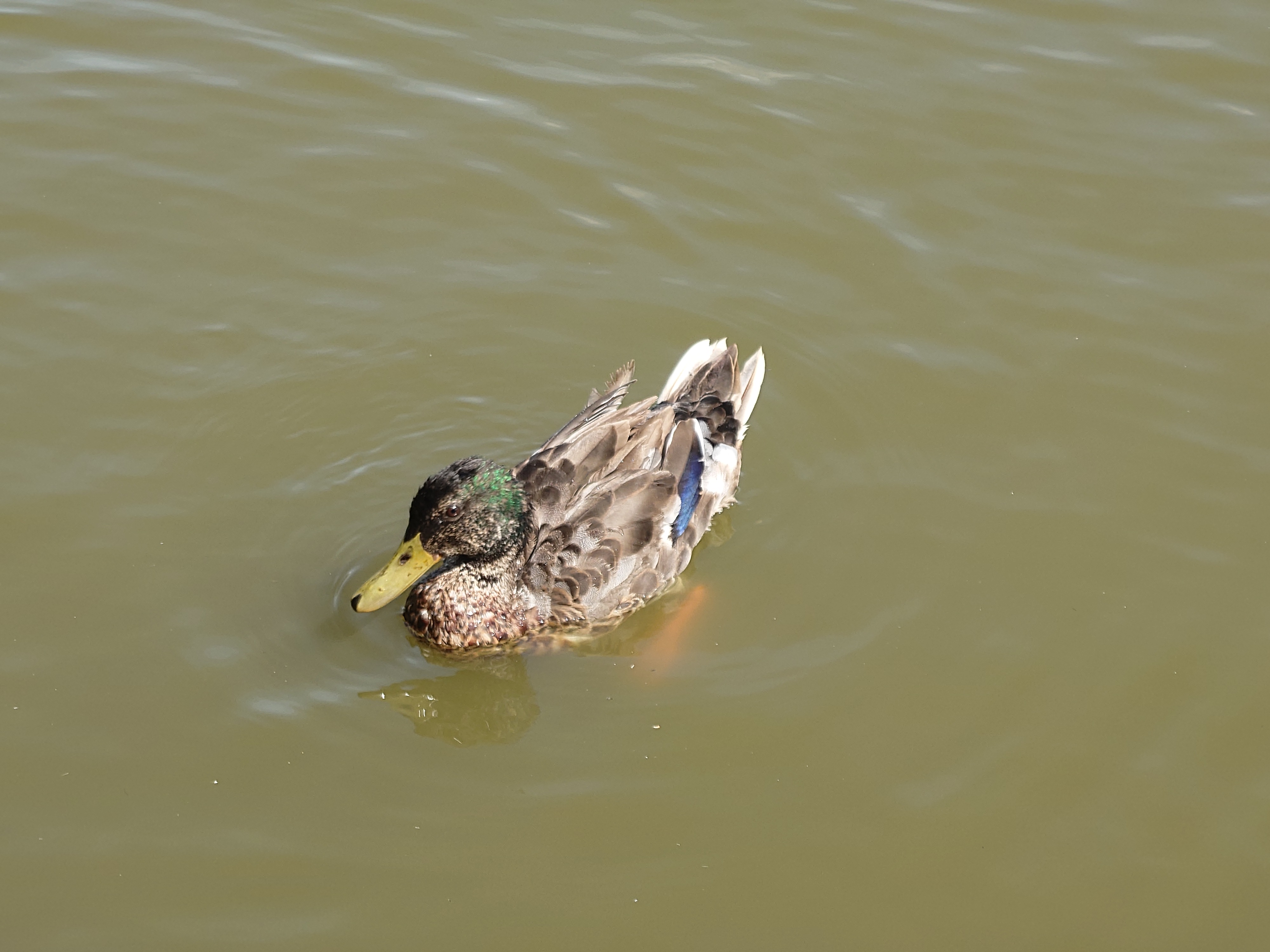 Image 6 of 12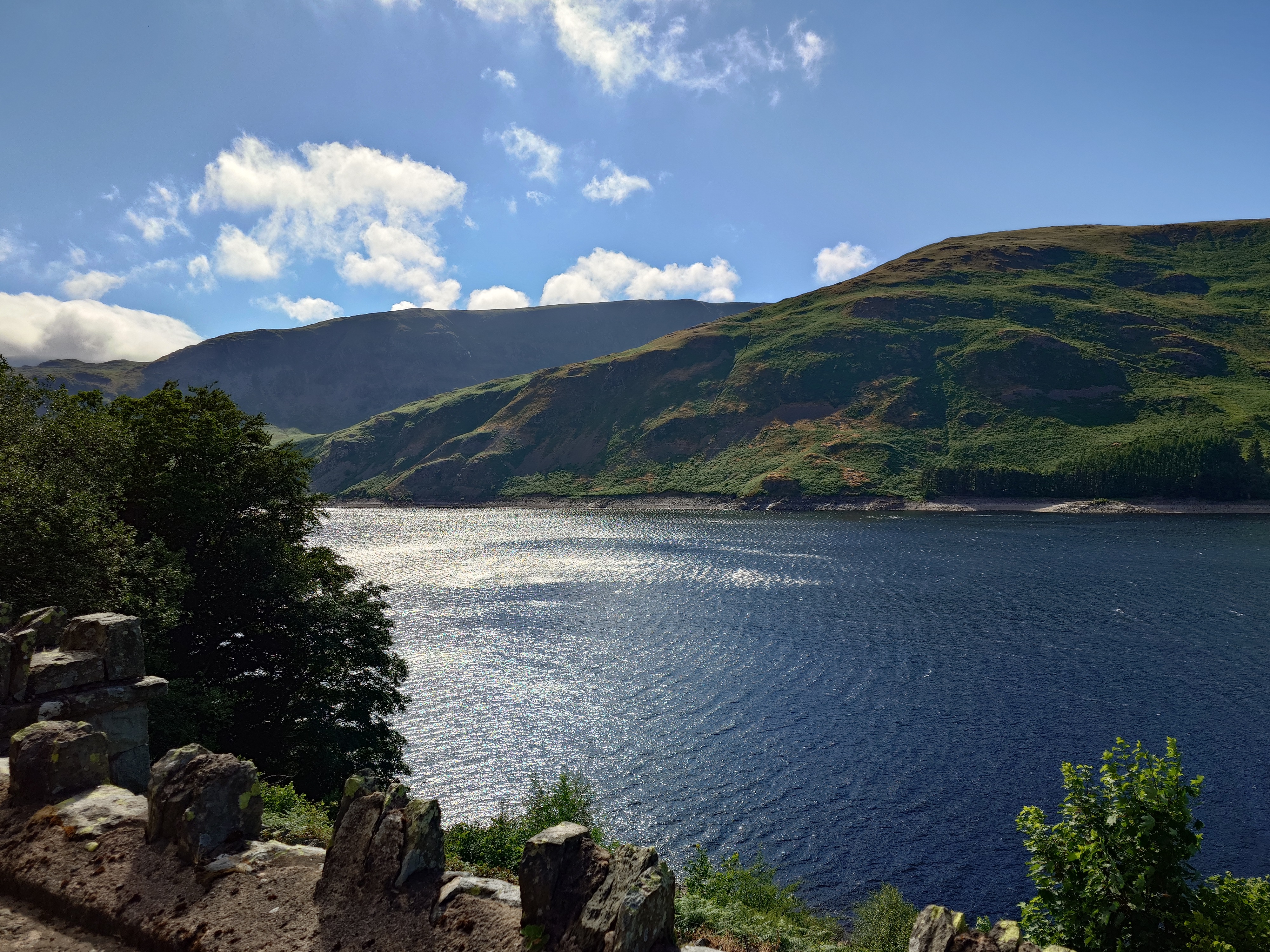 Image 7 of 12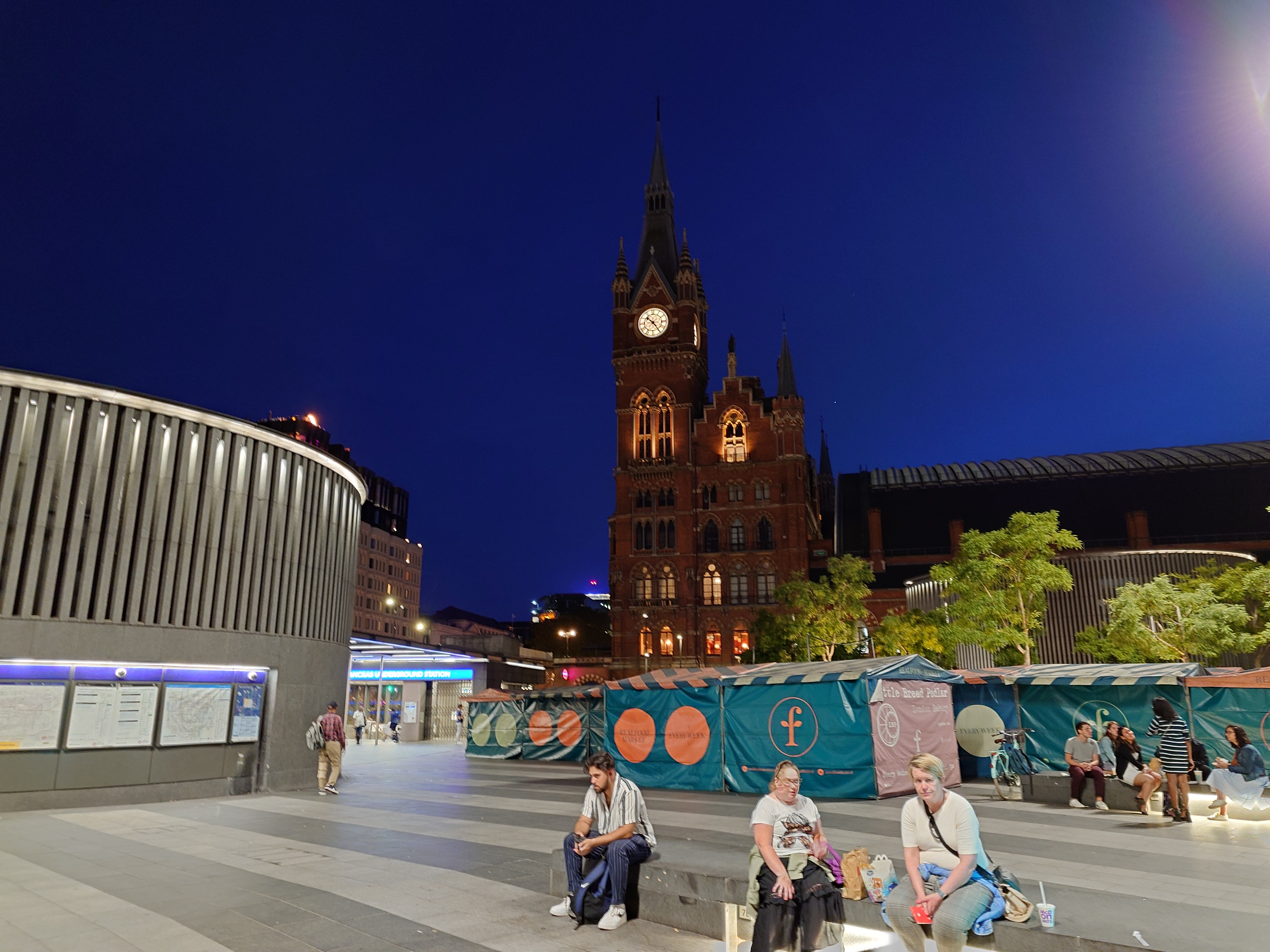 Image 8 of 12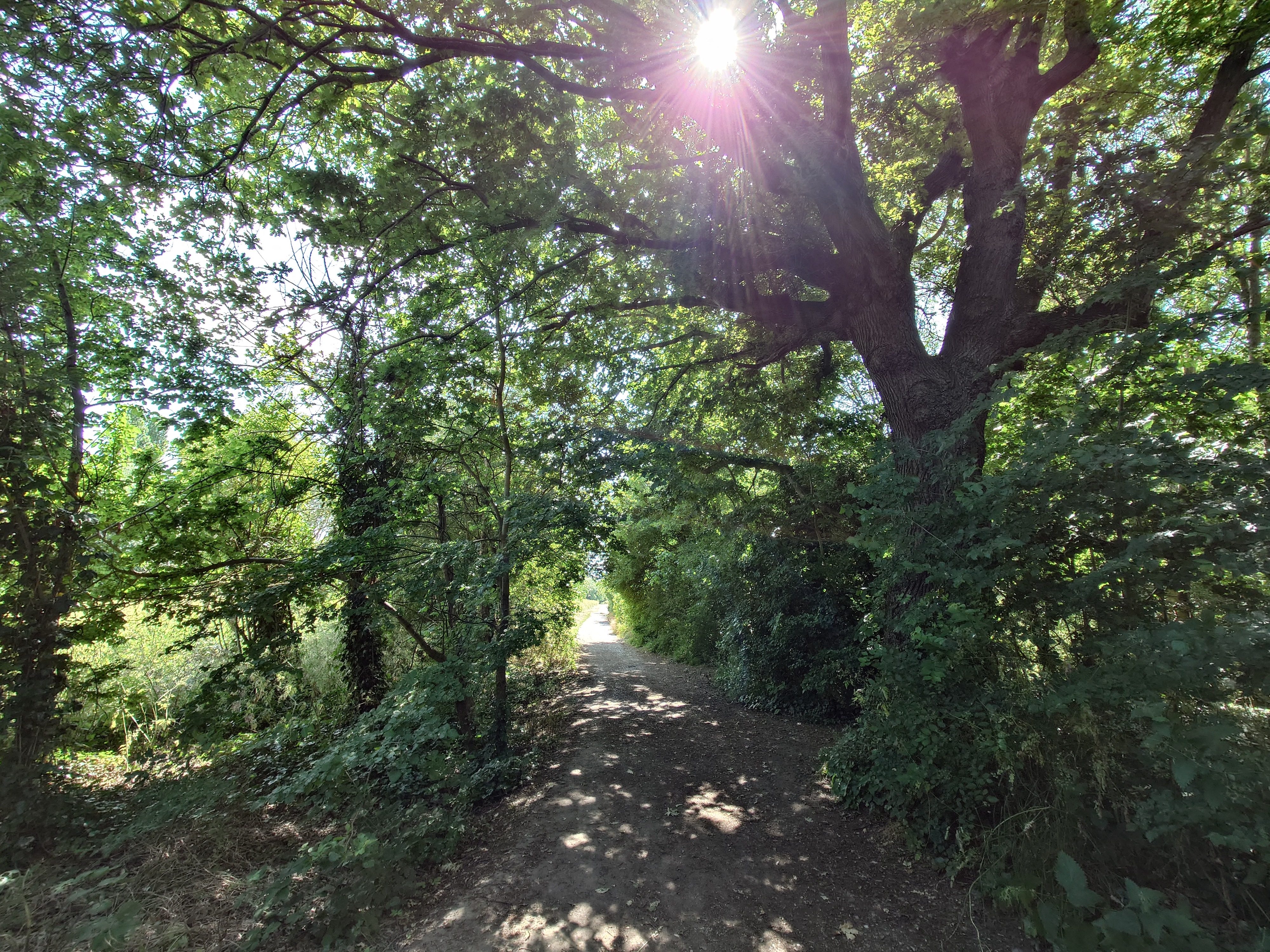 Image 9 of 12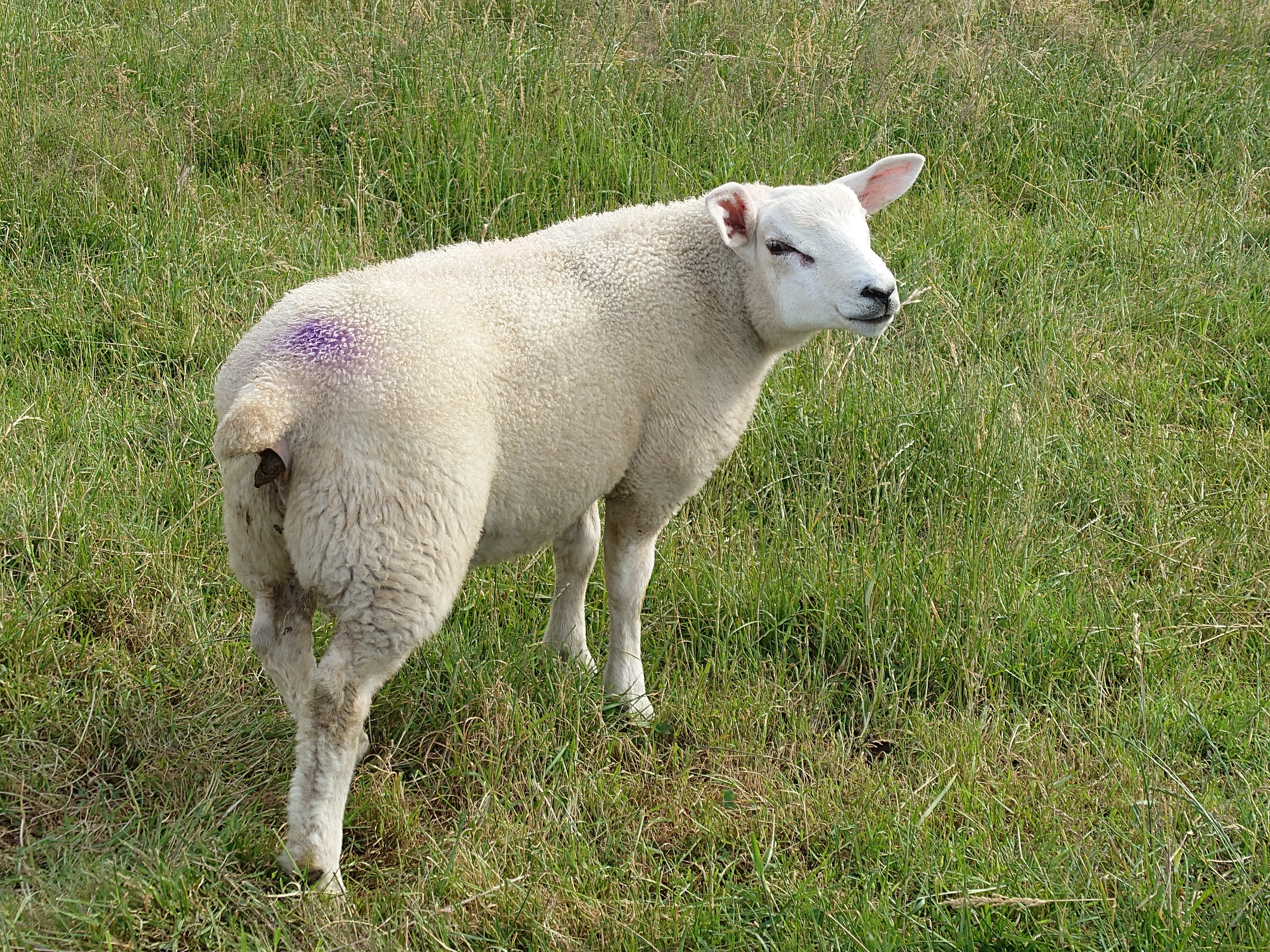 Image 10 of 12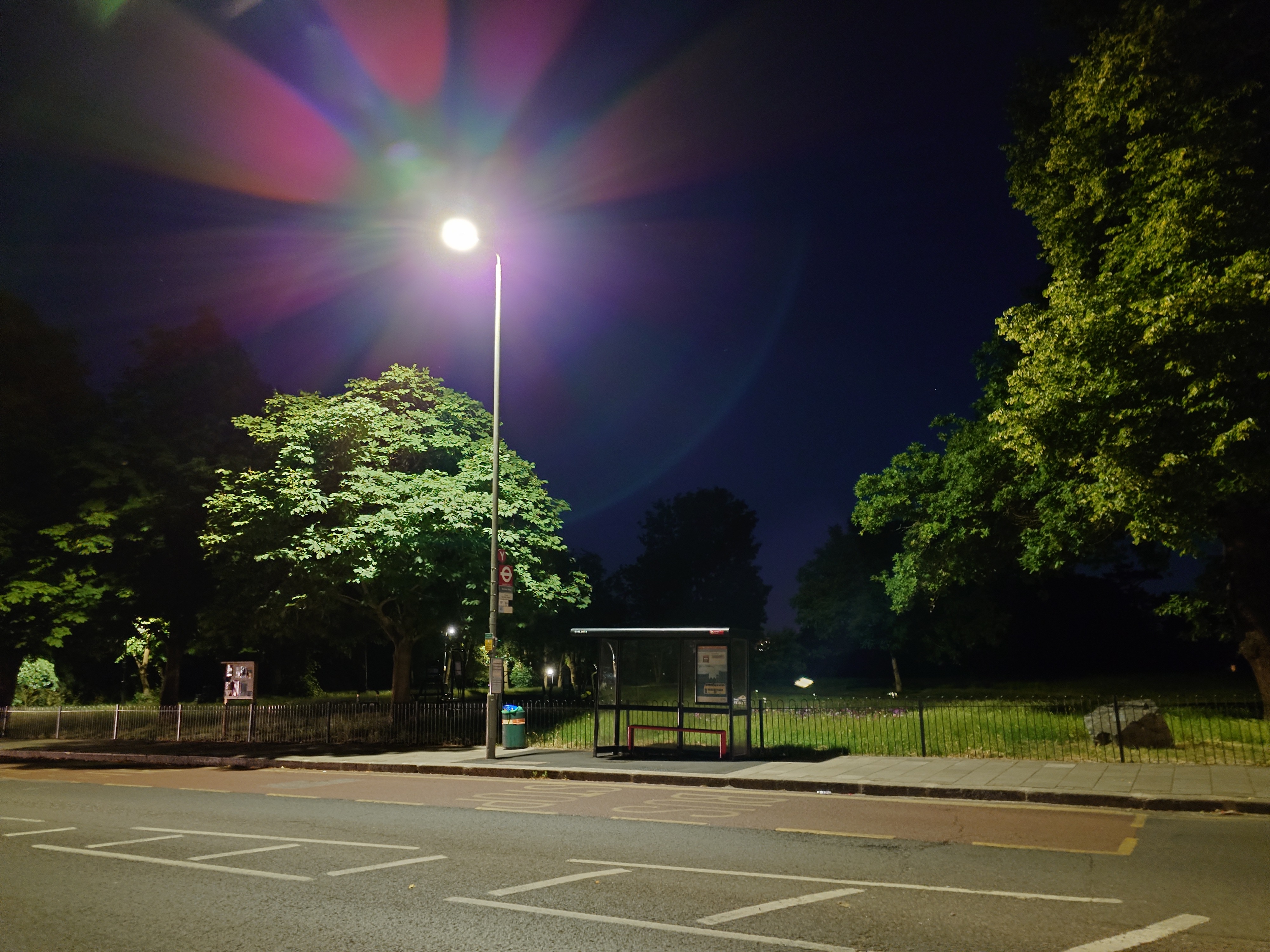 Image 11 of 12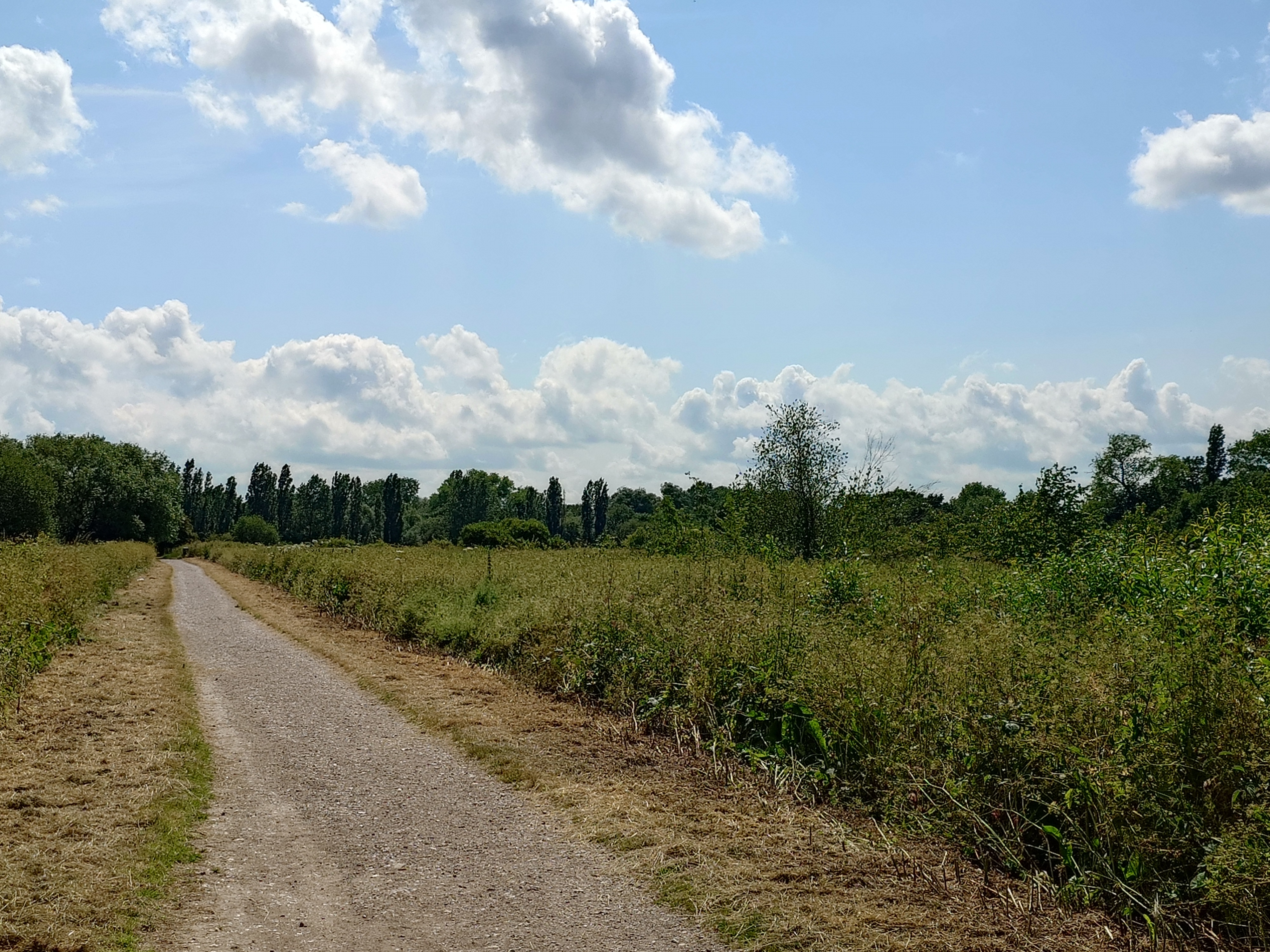 Image 12 of 12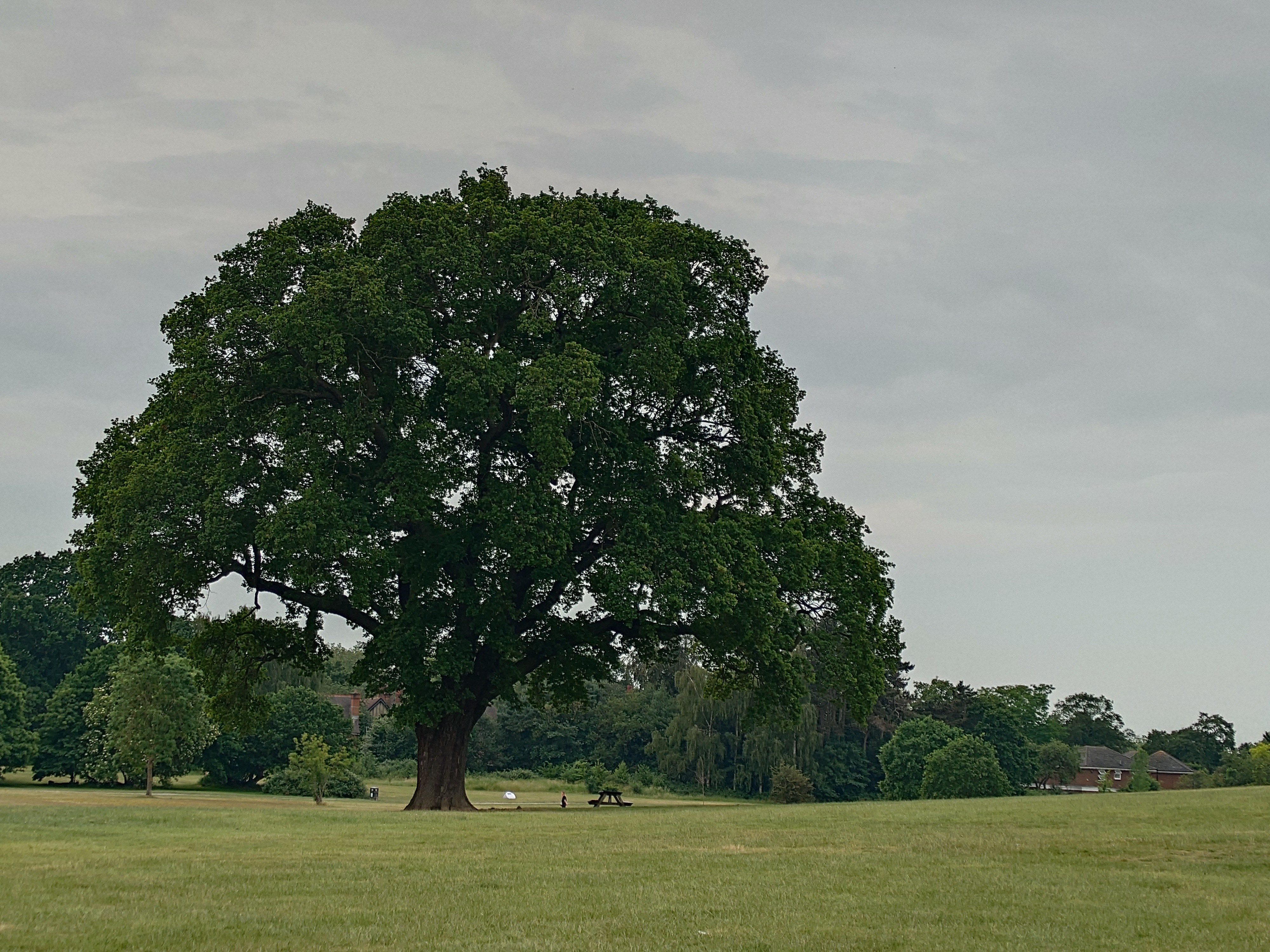 How are the Sony Xperia 1 V's photos? Excellent, but at this level they fall down in some important areas that can't be explained away by saying the Sony approach just leans towards a more "pro" style. 
That said, this camera still avoids all the issues of the much earlier models in the series. They had processing that looked bad up close, with coarse, jagged or strangulated detail. All of that is gone, and the Sony Xperia 1 V now has a more relaxed approach to detail rendering in most cases than, for example, the Huawei P60 Pro. 
Color is respectable too, lacking the kind of obvious oversaturation that makes nature scenes look a little unreal. 
The ultra-wide uses a quality 12MP sensor, one that sports a less zoomed-out field of view than some. Sony typically manages to keep the color tone and image character between the wide and ultra-wide cameras consistent; largely avoiding the sense you're slumming it with the ultra-wide, during the day at least.
The zoom camera is easily the most catchy-sounding of the three rear sensors, though. It can move smoothly between 3.5x and 5.2x zoom, using a genuine optical zoom lens; a true rarity in the smartphone space.
As with any capable zoom camera, the Xperia 1 V's is going to seem like a revolution in fun for your mobile photography, if this is to be your first time with a periscope zoom. Long-range photos that would once have been total mush will now look sharp. Or, well, sharp-ish. The phone's zoom camera is a reminder that prime lenses (that are those with a fixed focal length) are typically much sharper than optical zoom ones like this.
The 5.2x mode is lossless in theory, but in reality it looks very soft. You can see this when you look down at a per-pixel level, but it also even more obvious when shooting images with very high light contrast, causing a slight smearing effect.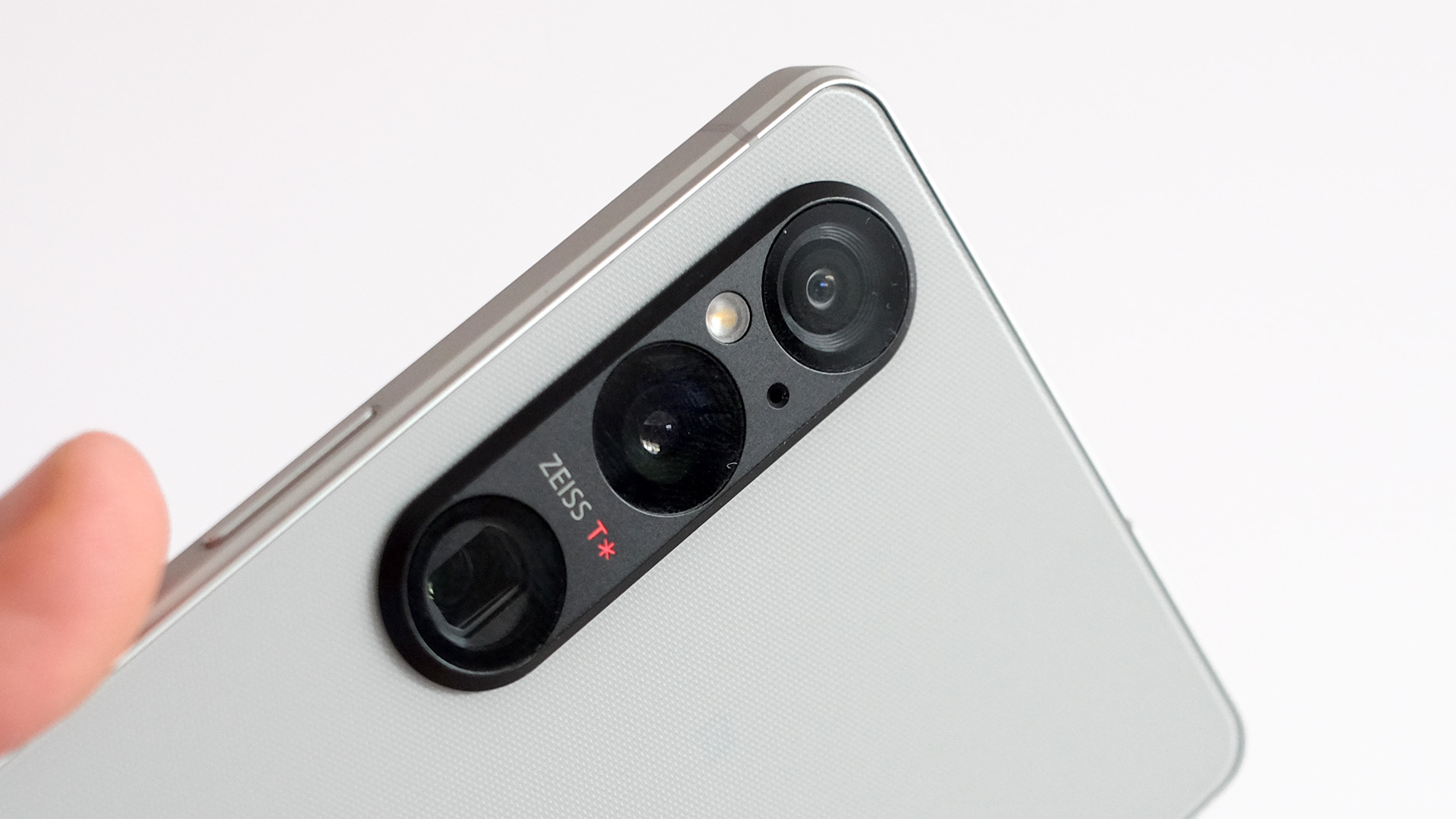 We compared its 10x results to those of the Huawei P60 Pro. The Huawei results were significantly sharper, and not just because of more advanced processing. There is genuinely more detail there. The Samsung Galaxy S23 Ultra is going to do even better at 10x, thanks to its dedicated 10x camera too. 
The ability to compare one ultra-zoom camera phone to another is a rare privilege. However, any keen photographer may notice the Xperia 1 V has an unfortunate tendency to leave parts of the image overexposed in high contrast scenes at times.  This might be where part of the scene is covered by trees, but the rest is bright-but-cloudy sky, for example. The Sony Xperia 1 V just doesn't try quite as hard as the competition to retain highlights in these high light contrast scenarios. 
Similarly, low-light results, while good, are also a cut below the best from Samsung, Huawei and Google. There's more noise, less detail, and a tendency to record more motion-blurred images despite the use of OIS in both the wide and zoom cameras. A lot of this stuff, bar the occasional notably-overexposed image, only becomes obvious in direct comparison with another top-tier phone. There is another factor to consider, though. 
The Sony Xperia 1 V's preview image is quite poor too. What you see in the camera app as you compose your picture doesn't look all that much like the final image, because it does not properly estimate what effect dynamic range processing will have. 
This also means your subject is typically much less visible on the screen too, as it will look darker and dimmer than it will in the final picture. That matters when shooting outdoors on a very bright day. 
Are things looking bad for the Sony Xperia 1 V camera? Not at all. It's still largely a blast to use in its Basic mode, has a very high hit rate of shots and top-tier image quality. We're just not sure it competes particularly at $1,399/£1,299 in all areas. 
For video, the Sony Xperia 1 V can shoot at up to 4K resolution, 120 frames per second. And there are three different apps you can use to capture.
Image 1 of 2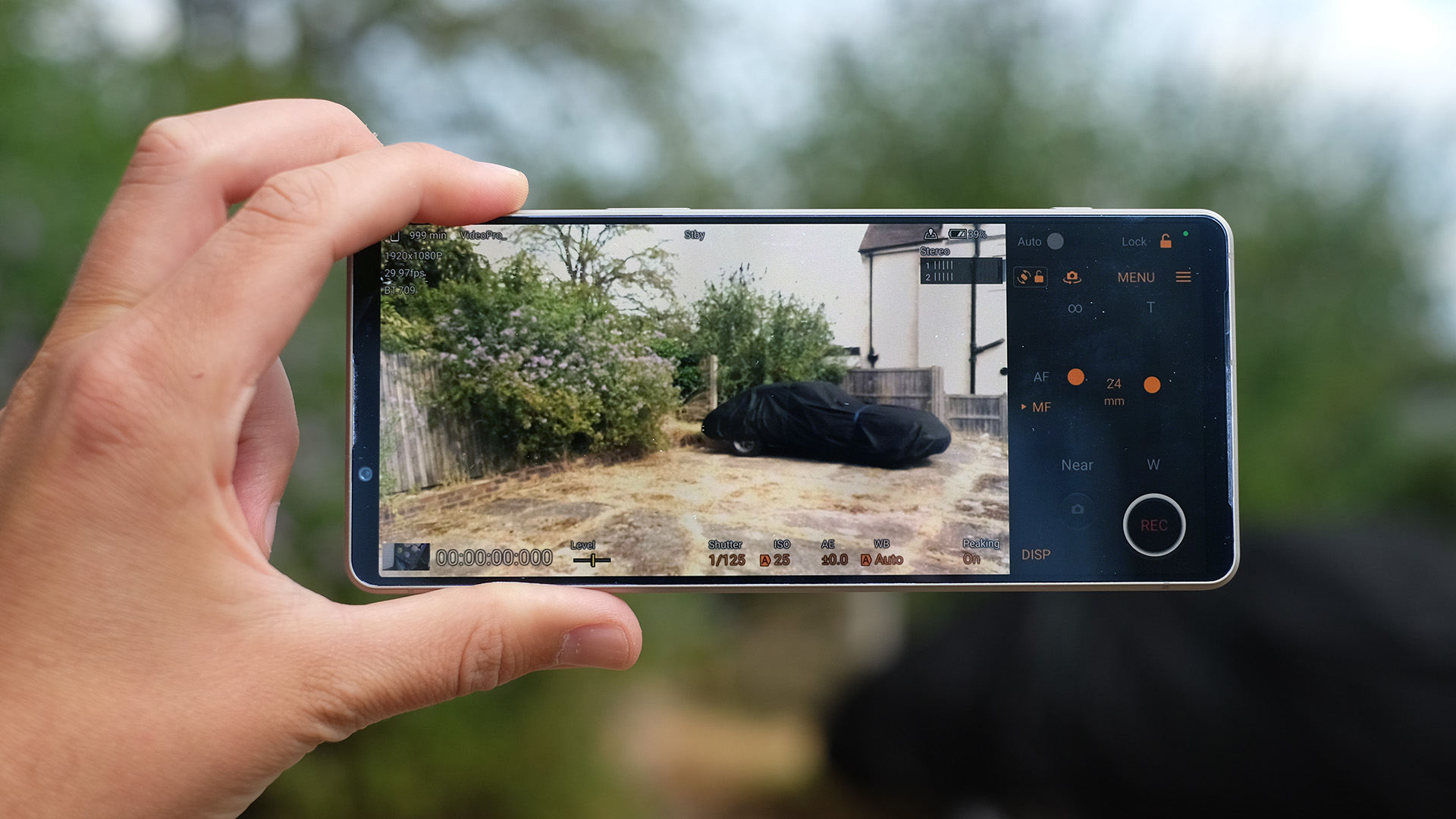 Image 2 of 2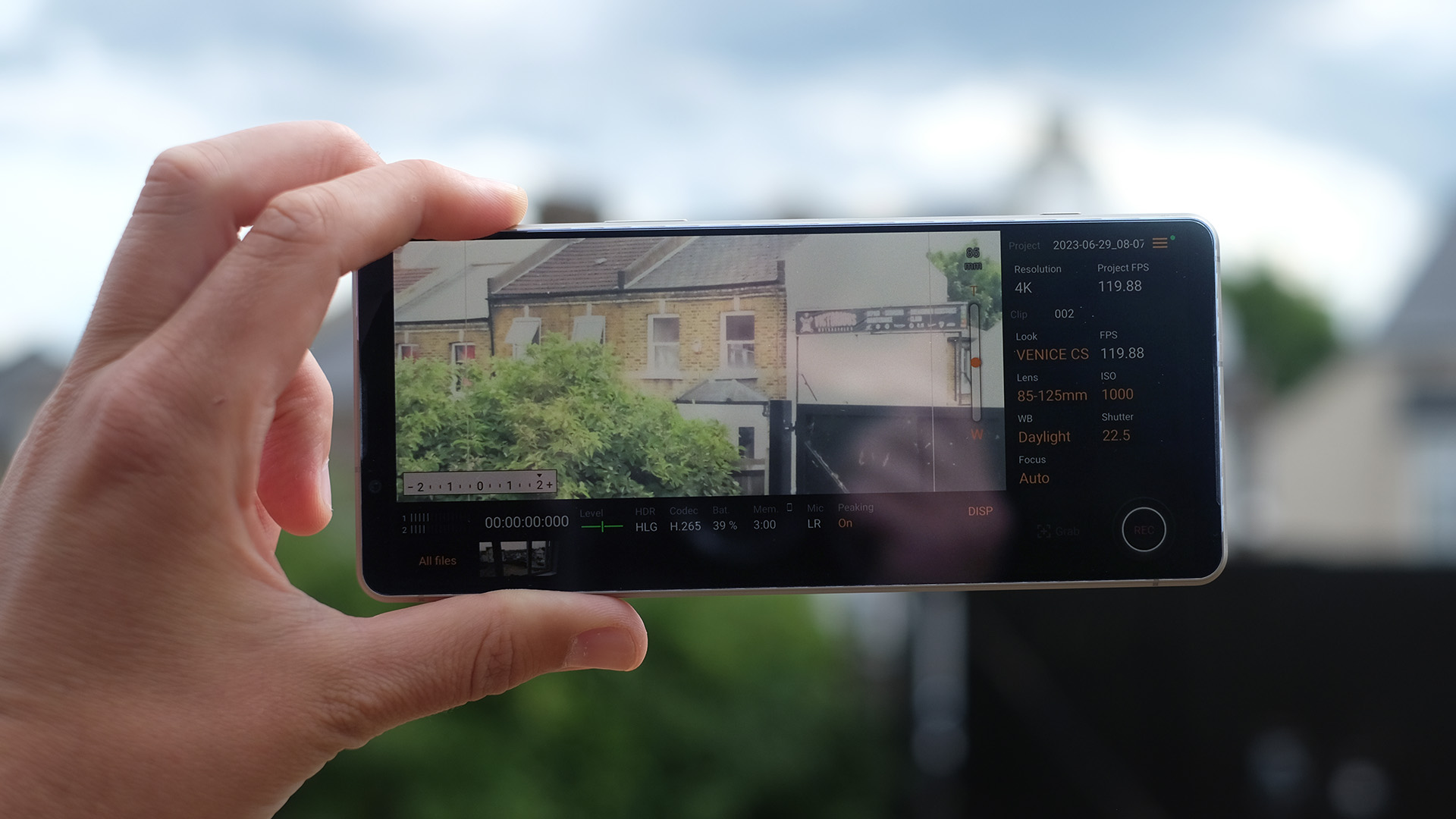 There's the normal route, just using the camera app. Then Video Pro has an interface based on Sony camcorders, offering much better control over manual focus and manual zoom. This can be a fun one to use. 
Cinematography Pro is based on the experience of Sony pro-grade video cameras, and may be slightly intimidating to some because it puts a lot of stuff, and numbers, in front of your eyeballs.  However, this one is ideal for times when you want to manually set, for example, your shutter speed and ISO manually before you hit the shutter button. You can also see the area outside of the actual frame in the preview image, which is neat. 
Would we use it for casual video capture? Probably not. But if you want to make a short film, you'll want to use Cinematography Pro, or Video Pro. 
Care about selfies? The Sony Xperia 1 V has a 12MP selfie camera. We are fairly happy with its results. It can reproduce a good amount of detail, and holds up well in poor lighting, even if you don't use the screen as a fill flash. 
However, it doesn't compare all that well with the selfie camera of the Huawei P60 Pro one modern-day photography champ. That selfie cam renders lots more detail in good lighting, and has more powerful dynamic range optimization.
Sony Xperia 1 V review: battery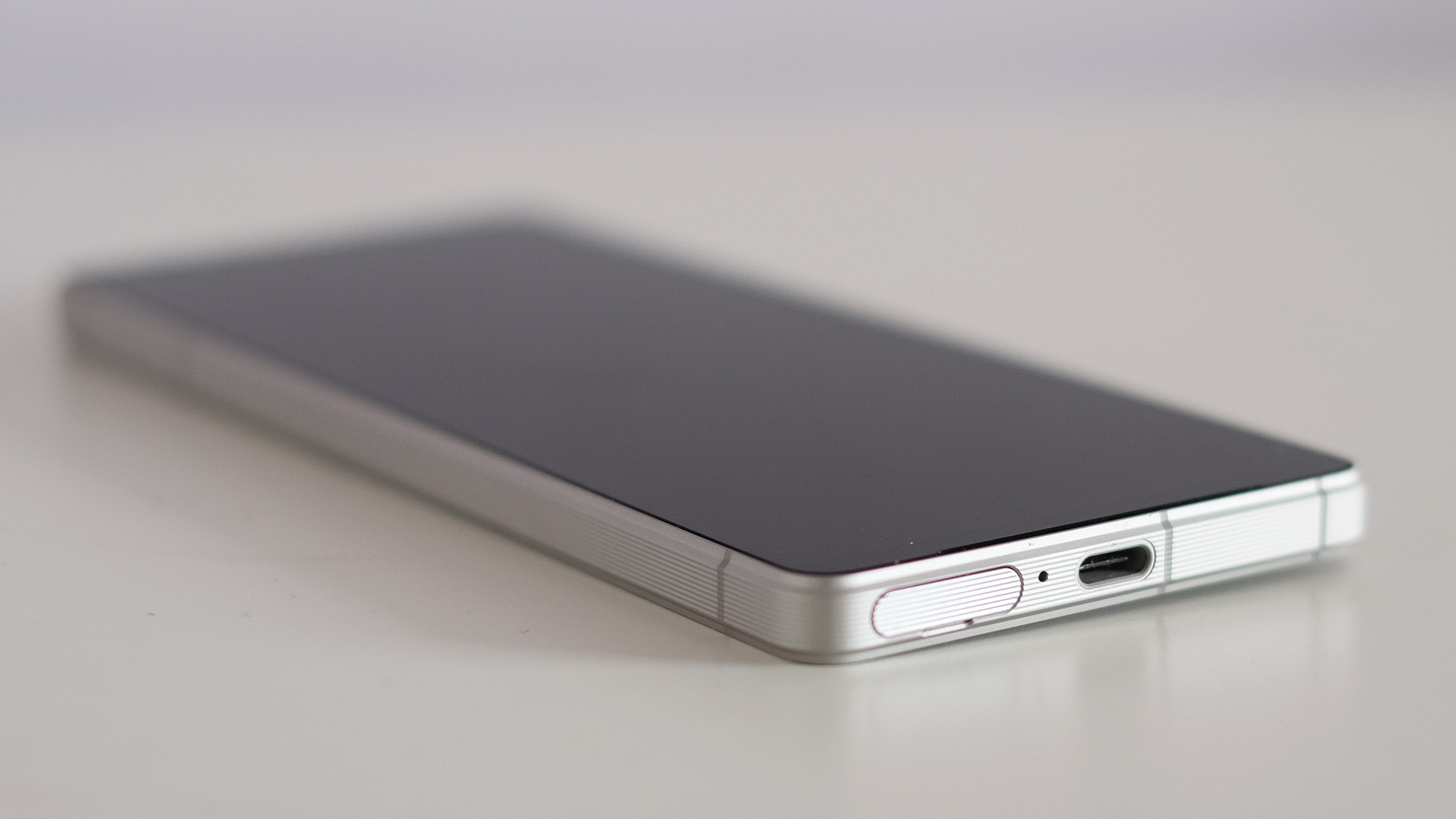 Poor charging speed
Good, reliable one-day-plus battery life
Supports wireless charging
The Sony Xperia 1 V has a 5,000mAh battery, just like the Sony Xperia 1 IV. While the mysterious occasional heating up of this phone is never going to be a good indicator of battery life, I was entirely happy with how long it lasted in the day-to-day. 
The phone tended to last around 1.5 days of moderate use during review, and can be relied on for fairly heavy days of use. 
At one point during testing I had to trek across the country, from a 7am start to getting home at just before 11pm. Despite lots of audio streaming, some YouTube streaming, a bit of tethering to a laptop, and route planning using the phone, the Xperia 1 V still had about 25% charge by the time I got home. 
It's a phone I've not had to worry about dying early in the day. Apart from one particularly bad day when the Xperia 1 V seemed to spend almost the entire day borderline hot — something definitely was awry there. An hour of streamed video took 6% off the battery, suggesting it's good for up to around 16.5 hours. 
Sony does not offer particularly good charging, though. We've been spoilt by companies like Xiaomi and OnePlus, which offer charging up to a stupendous 150W. The Sony Xperia 1 V is stuck on 30W, the least you'll find in any of the top-tier Androids. 
Our Sony Xperia 1 V did not include a charger, but we have plenty of compatible 30W-plus chargers about. So does it get to the old silver standard of 50% in one hour, as Sony claims? Charging from a completely flat battery, the Sony Xperia 1 V reached 43% charge after 30 minutes with charger one. And 47% with charger two. 
If you start charging the phone when it's at 1% rather than dead, reaching 50% in 30 minutes may be feasible. Still, this is very poor charging speed for an Android this expensive. After 45 minutes, it had reached 60%. 
It does support 15W wireless charging, though, and reverse wireless charging, which are convenient extras that don't necessarily crop up on every flagship.
Should you buy the Sony Xperia 1 V?
Buy it if...
You want to use wired headphones
This is one of the few high-end phones that has a headphone jack socket, making it ideal for the audiophiles out there who still like to use cabled earphones and earbuds.
You want a unique camera
The Sony Xperia 1 V has a powerful, an unusual, camera array. As well as a real optical zoom that slides between 3.5x and 5.2x, it has pro-style camera apps inspired by Sony's dedicated cameras.
You don't want something too big
Like the iPhone 14 Pro, this is a top-spec phone that isn't a pocket-filler. It is only 71mm wide. And while it is quite tall and boxy, a lot of other phones feel large by comparison.
Don't buy it if...
You want speedy charging
If you like the idea of a phone that charges in minutes, don't get the Xperia 1 V. We couldn't even get its 30W charging to reach to the original fast charge standard of 50% in 30 minutes.
You want a fast fingerprint sensor
The fingerprint sensor is surprisingly tetchy, as we found in last year's Sony Xperia 1 IV. It's the kind of issue we don't typically see in much cheaper mobiles, making it a head-scratcher in a phone this expensive.
You want the best camera for night or zoom shots
Don't buy into the hype of this phone's camera too much. While great, the image preview is weak, and the Samsung and Huawei rivals at this price perform better at night and in extreme zoom scenarios.
Sony Xperia 1 V review: Also consider
The Sony Xperia 1 V is fairly similar to its predecessor. It doesn't shake things up too much in this series, but as such does feel quite distinct from the competition. Even when placed next to phones with some of the same specs. Here are some other key models to consider.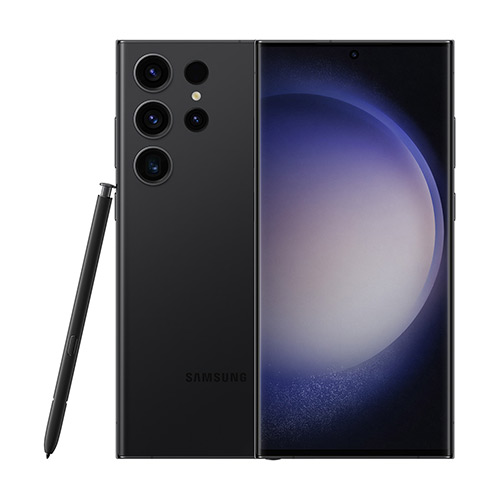 Samsung Galaxy S23 Ultra
This phone may not have a motorised optical zoom camera but it is still the king of the zoom. It has separate 10x and 3x zoom lenses, for unbeatable results when your subject is miles away. This phone also supports, and incudes, an S-Pen stylus. However, it's significantly bigger and heavier than the Sony.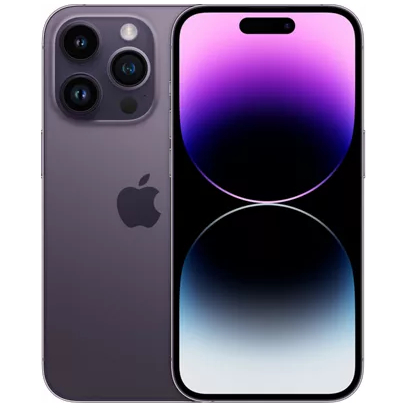 Apple iPhone 14 Pro
If you like the idea of a smaller flagship phone, it's the iPhone 14 Pro rather than the Pro Max, you need to look at. The camera is a bit more forgiving than Sony's, with fool-proof processing.
However, with a photographer's eye the Sony can at times look more natural, for the same reason. We still prefer the iPhone as an all-rounder for video capture, though.
How I tested the Sony Xperia 1 V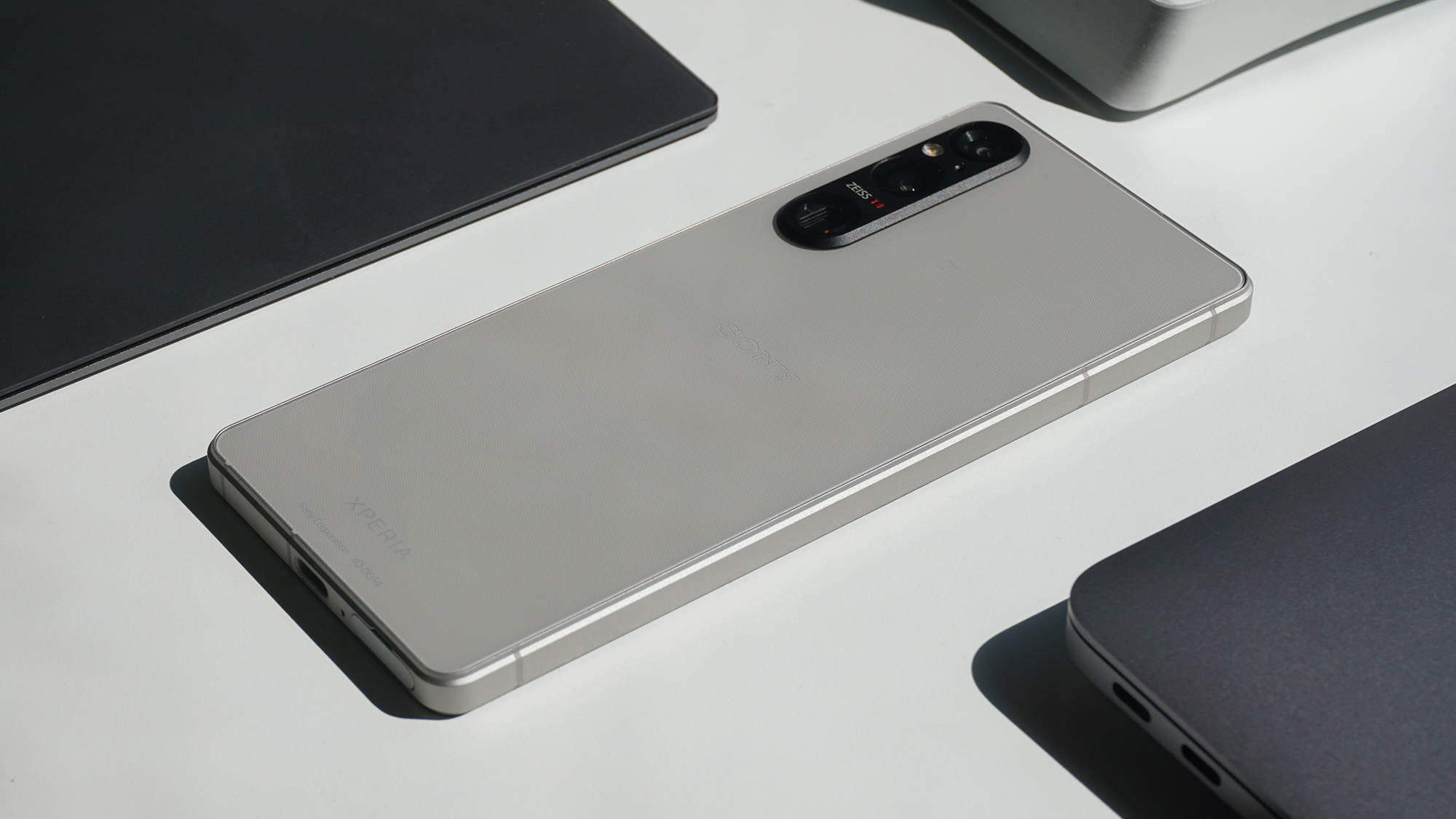 Review test period = 2 weeks
Testing included = Everyday use as my main phone, web browsing, GPS navigation, video streaming, gaming, calls, podcast and music playback
Tools used = Geekbench 5, Geekbench 6, 3D Mark, multiple power adapters
My time with the Sony Xperia 1 V coincided with some notable events. I got to take it across the country, to a wedding in the lake district, for example.
As well as an opportunity to take some unusual photos, this sort of trip is great for assessing battery life in a more challenging scenario. However, much of my observations in this area come from using the Sony as my one and only phone, which is the norm throughout a review period.
I also had the chance to test drive the Xperia 1 V's zoom camera in a truly challenging situation, watching Blur at Wembley Stadium from the cheap seats, right at the back of this 80,000-plus visitor venue.
The Sony Xperia 1 V and I have been places, and this also means you tend to get to see what other people feel about its design, how good they think the pictures it takes look. However, the boring stuff matters too. Can its speakers make a podcast audible while you're cooking? How bright does the screen look while you're outdoors? These are elements I always pay attention to.
First reviewed: July 2023