[Update February 7, 2023: The Kobo Clara HD is no longer available in the US and has had a small price rise in both the UK and Australia, now priced at £119.99 / AU$189.95.]
Competing against the Amazon Kindle brand is a difficult task, but Kobo is attempting to do so with its new Kobo Clara HD, which has a similar specs list and price to the Amazon Kindle Paperwhite.
If you want an alternative to the big A's biggest selling ereader, the Kobo Clara HD is here to offer you all of the same features but with a slightly different design and reading experience.
Below we'll talk you through everything we like and loathe about the Kobo Clara HD, plus everything you need to know about it.
Kobo Clara HD price and release date
The Kobo Clara HD price is £119.99 / AU$189.95
On sale in the UK and Australia
Currently unavailable in the US
The Kobo Clara HD's price has recently increased by £10 / AU$10 and is now £119.99 / AU$189.95, though the device is no longer available in the US. This aligns with the price of the 2018 Kindle Paperwhite, which comes in at £119.99 / $129.99 / AU$199. 
While you can still pick up the Kobo Clara HD in both the UK and Australia, it's predecessor, the Kobo Clara 2E was released in September 2022 and is available for $139.99 / £129.99 / AU$229.95 in those two regions and as well as the US.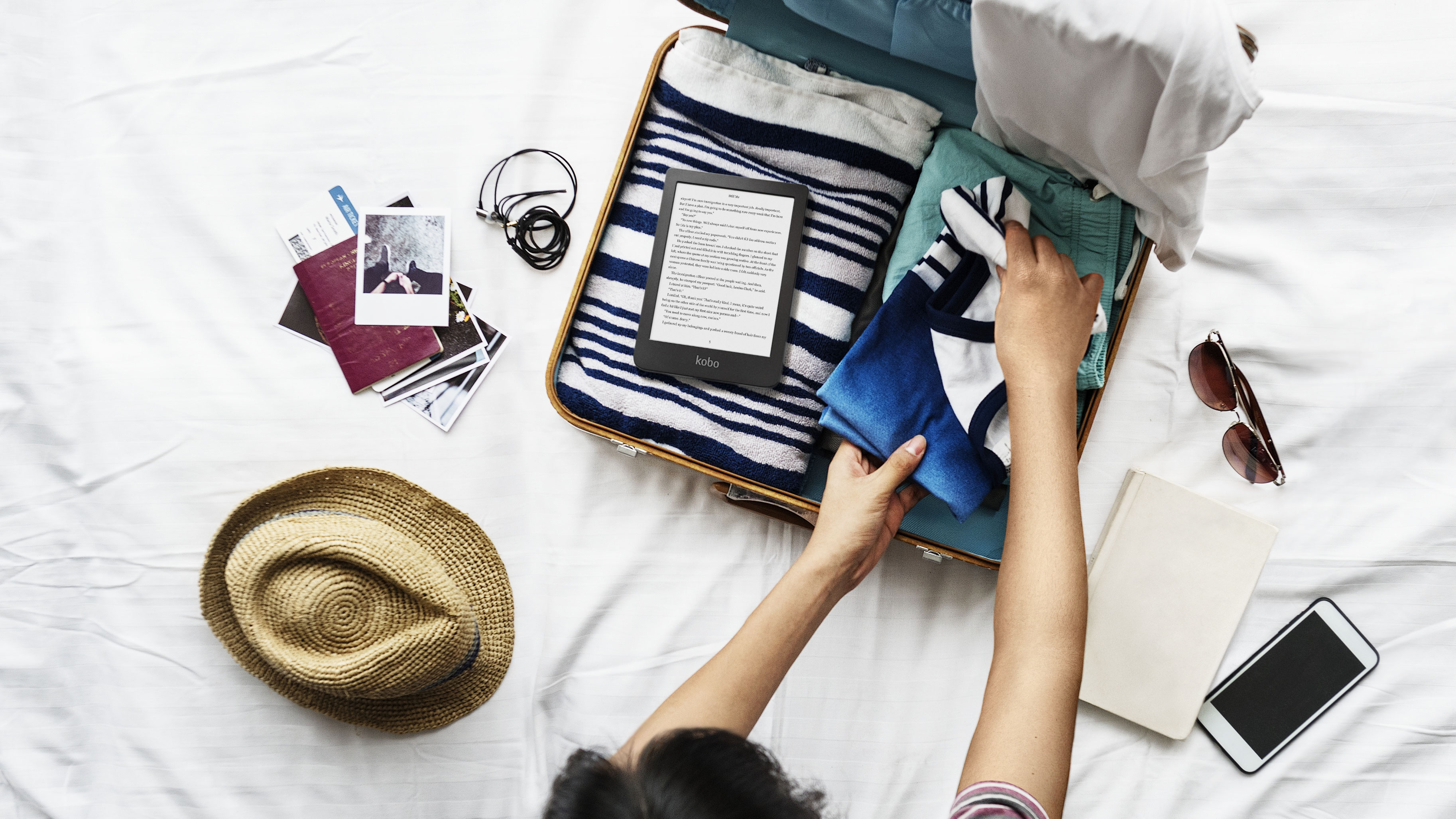 You can get it now in the UK and Australia from a variety of retailers including Kobo's manufacturer, which is called Rakuten. You can also buy it in the UK from a variety of other retailers including John Lewis and WHSmith.
Design
Lighter than the Kindle Paperwhite
Strange looking rear that won't appeal to everyone
Comfort is one of the most important elements of an ereader, especially when you'll likely be reading books for long periods.
So you'll be glad to know the Kobo Clara HD is comfortable to hold for long periods of time without it becoming too heavy in the hand.
At 166g this is a similar weight to the standard Kindle model, and quite a bit lighter than the Kindle Paperwhite. That's pretty much ideal.
We found it was easy to hold for long periods of reading, but also wouldn't blow away in the slightest gust of wind. The size of the device also means it's easy to hold in one hand.
There's still room for a 6-inch screen though, which is the most common size on ereaders at the moment. All of Amazon's range sports a 6-inch display, but if you want something a little larger there's always the Kobo Aura One, which comes with a 7.8-inch display instead.
Image 1 of 3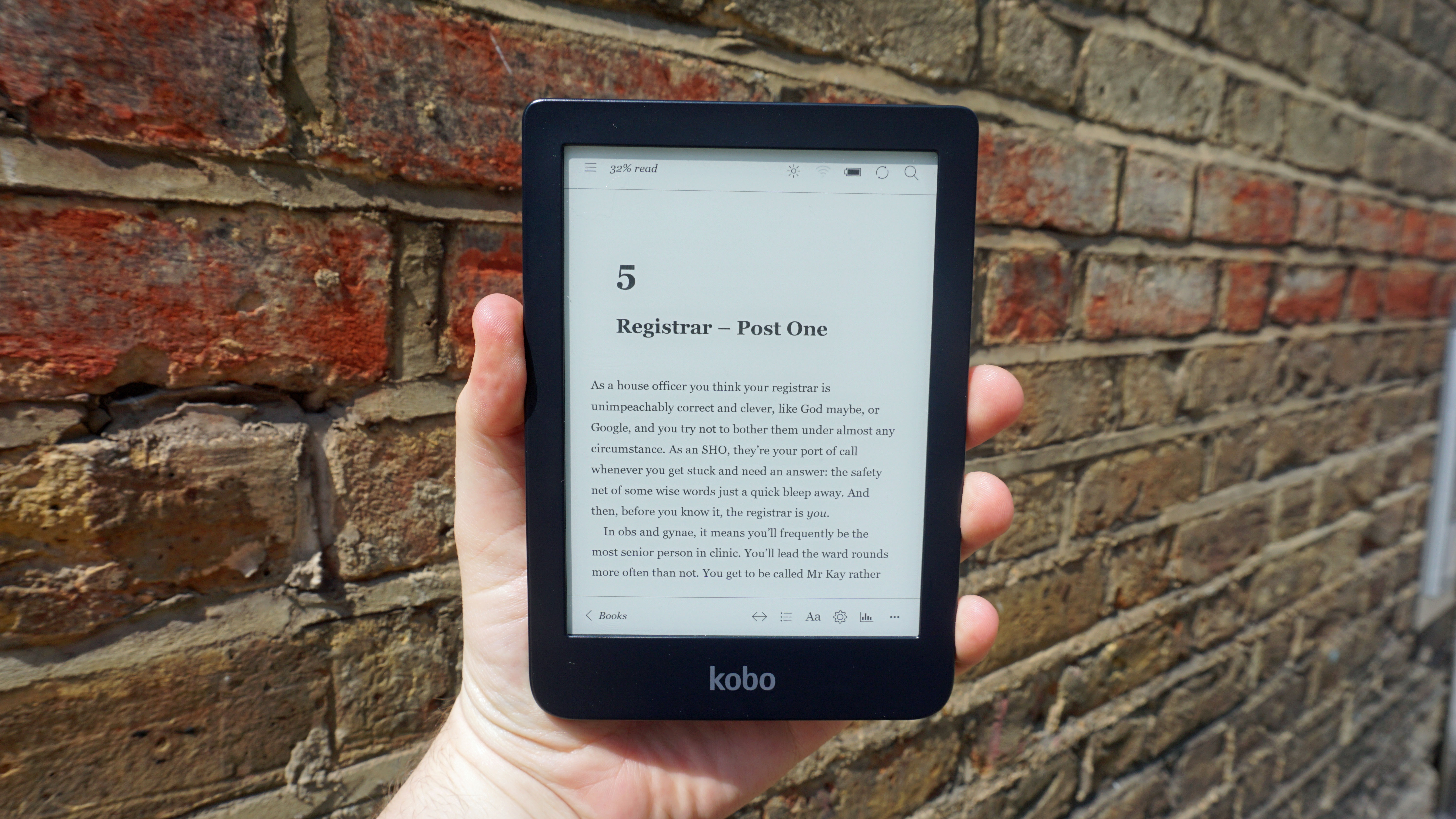 Image 2 of 3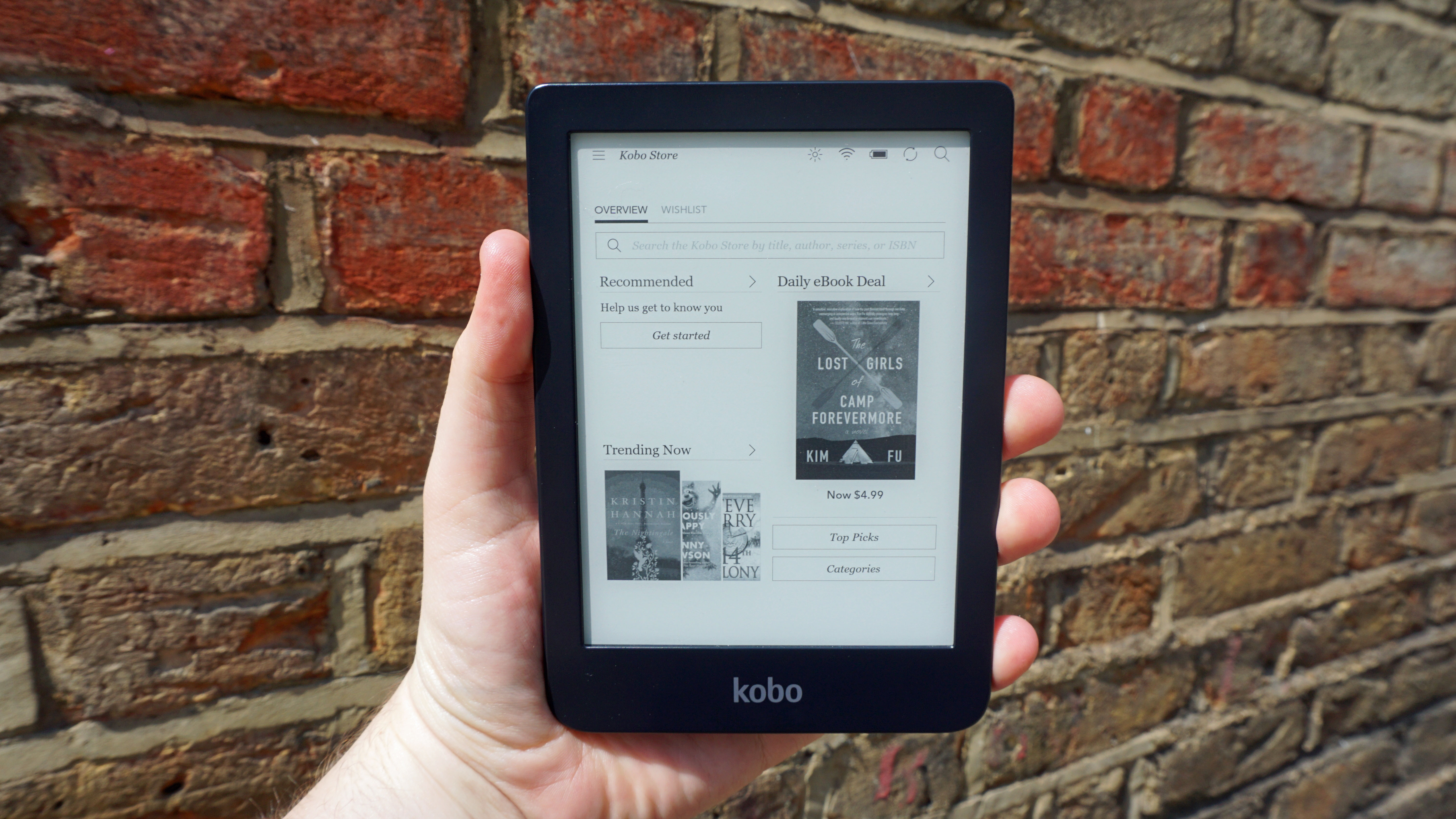 Image 3 of 3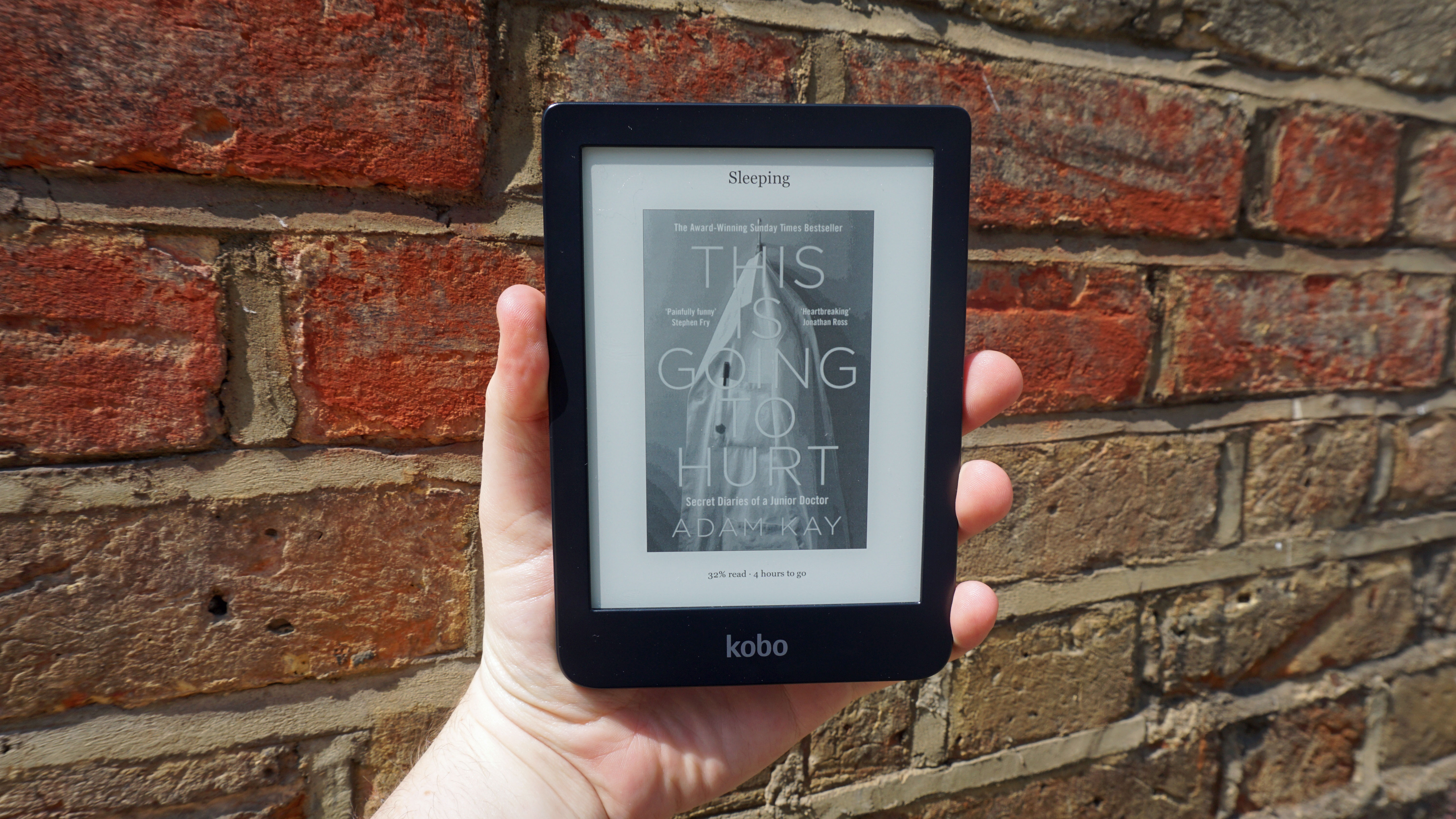 Despite the 6-inch screen, this is still a very compact device with dimensions of 157 x 111 x 8.3mm. It managed to fit in the back pocket of men's jeans, and it's easy to slot this into your bag ready for your commute.
Basically, it's a lot easier to pick up, carry and read the Kobo Clara HD than it is most of George R R Martin's A Song of Ice and Fire series in paperback.
It's made of plastic, so doesn't feel as premium as the latest version of the Kindle Oasis, but it's easy to grip, with the rear of the device having an odd effect that helps your fingertips hold on.
We don't fully know how to explain it, but there are lots of little dots that looks similar to the pointillism style of artwork. It sort of feels perforated, but it's made of solid plastic rather than a pliable material that feels soft to the touch.
It may be comfortable to hold, but the effect on the back doesn't look great compared to many other ereaders - including Kobo's own range - so don't expect this to be the best looking device on the market from the rear.  It's also not waterproof - for that, consider the Kobo Aura H2O.
Image 1 of 4
Image 2 of 4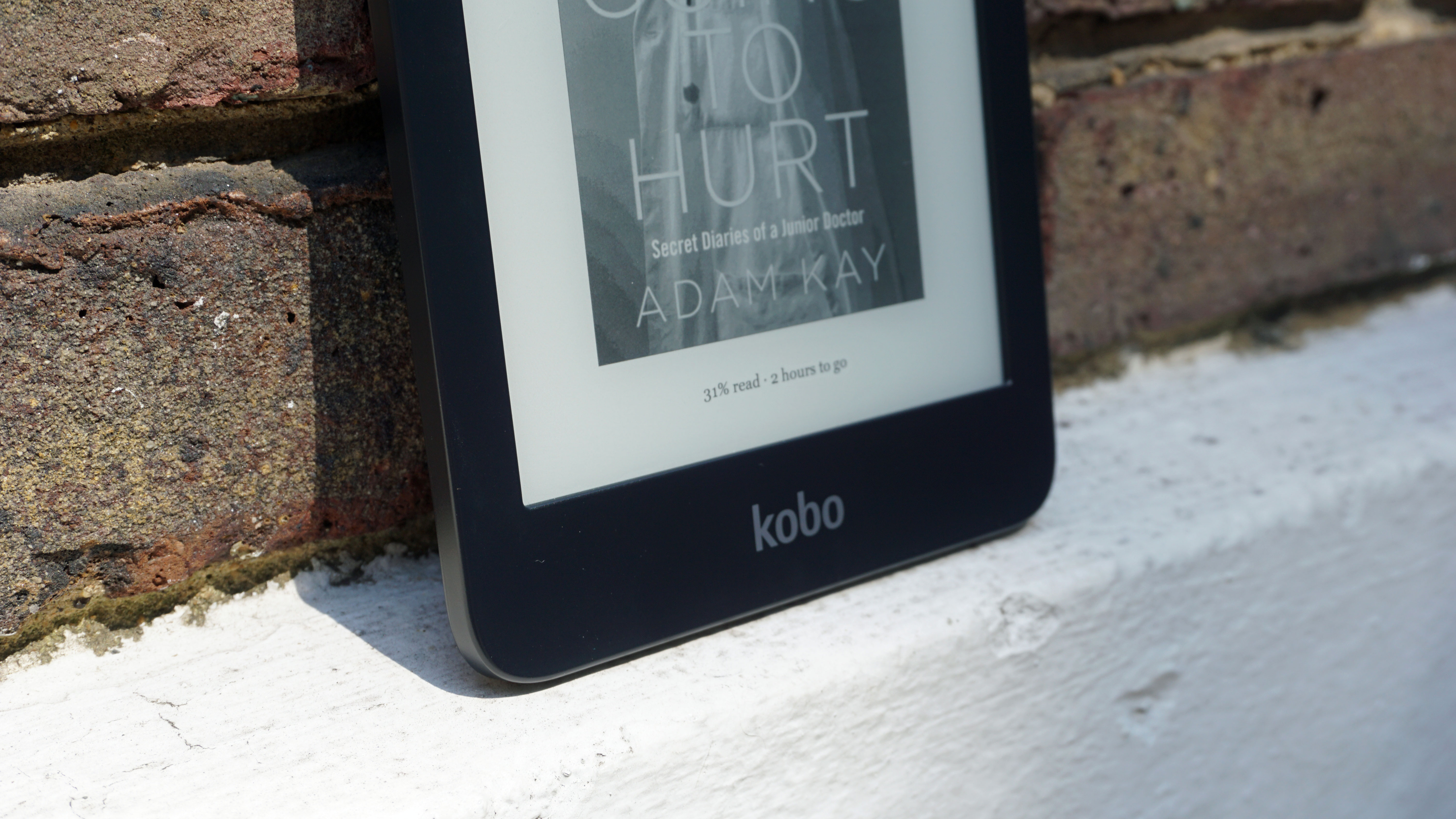 Image 3 of 4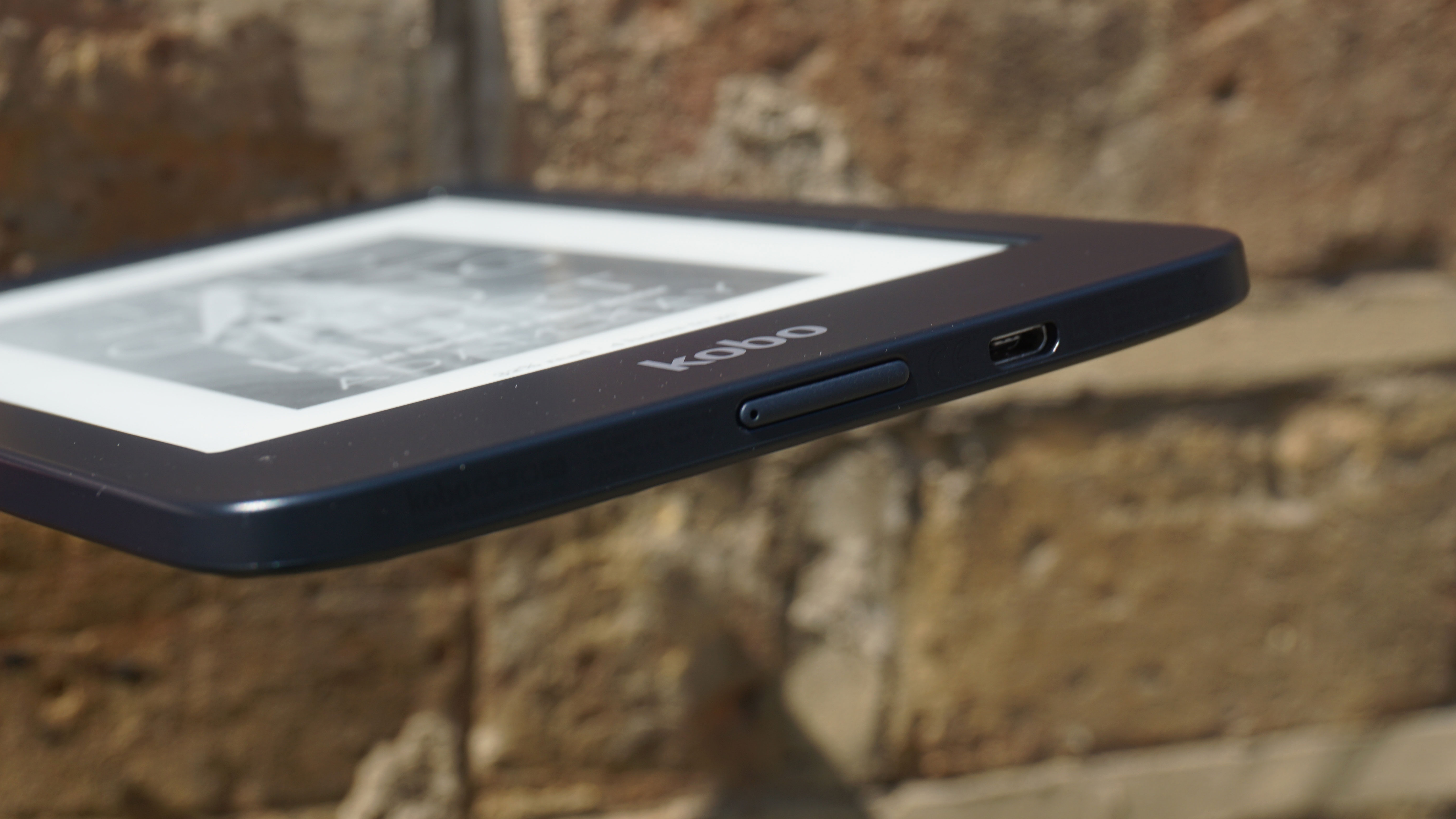 Image 4 of 4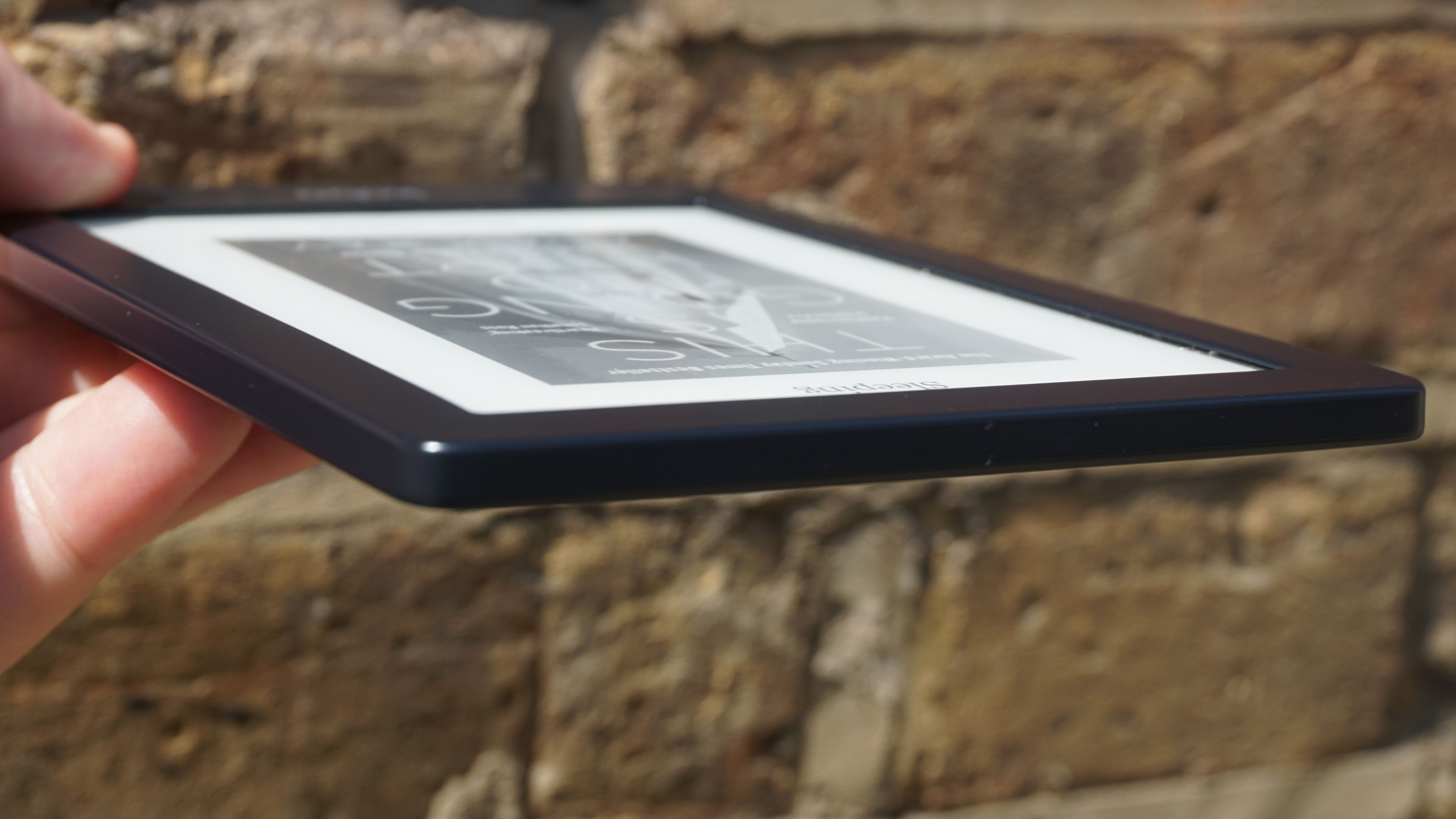 On the front there's the Kobo logo emblazoned just below the screen. There are then thick bezels around the edges of the ereader, and these don't sit flush to the screen like on the Kindle Oasis.
The bezels are quite raised away from the screen, which doesn't look great. Those bezels give you lots of room to rest your fingers though.
You won't find yourself tapping on any buttons around the edges while you're reading, as there's only a power button on the bottom of the device that sits next to a micro USB charging port.
Display
There's a 6-inch Carta E Ink display that's 300 pixels per inch
Easy to read in bright sunlight and has customizable brightness too
On the front of the Kobo Clara HD there's a 6-inch Carta E Ink touchscreen display that is great for reading books, as it comes with the standard 300 pixels per inch, which we've seen on lots of other devices including the Kindle Paperwhite.
The screen is the perfect resolution for ebooks and even suits if you plan to read graphic novels on the display, but note this will only show them in black and white. 
If you want to read comics in color, you'll have to opt for a reading app on a tablet.
The Kobo Clara HD has the perfect size display though, and you're easily able to navigate the books you're reading as well as having enough room to read at the same time. For example, you can hang your finger over part of the display ready to change page without having to stop reading and slowing down the action.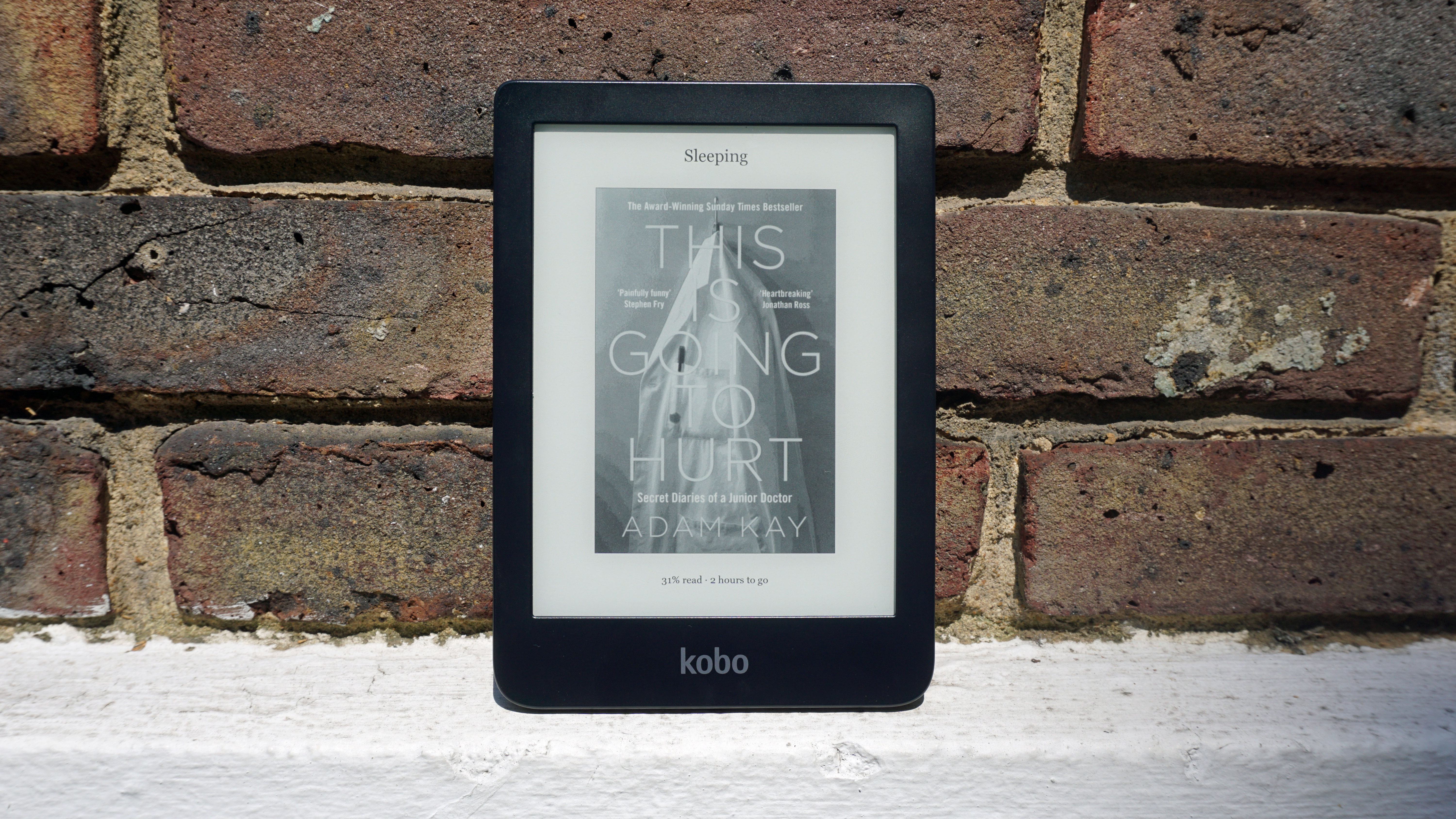 You can easily change the brightness on the display to make it easier to read in bright sunlight, or you can leave it on the auto-brightness mode, which we found worked well.
Kobo's own ComfortLight PRO technology will also change the color temperature and hue of the display depending on what time of day it is.
You can set your bedtime within the brightness section on the ereader and it will then switch to a more natural lighting that's easier on your eyes before you go to sleep. It turns down the blue light in the screen and brings forth the warmer, redder colors which are proven to help your brain switch off at night.
We had it set to come on at 10pm and it would immediately switch to a redder tint that's easier on the eye. You can also turn this on manually if you want, and there's a slider, so unlike some other products you can decide how much you want it to do.
Battery life
Should last for weeks without charging
You can recharge with micro USB at the bottom of the device
Ereaders generally have great battery life, lasting for around a month or so, and we'd expect a similar amount of time from the Kobo Clara HD.
We've used the ereader for a week now and found it dropped in battery by around 26%. With around an hour or so of reading a day you'll likely find this ereader to last roughly three weeks to a month, depending on how bright you have the display and whether it's connected to Wi-Fi.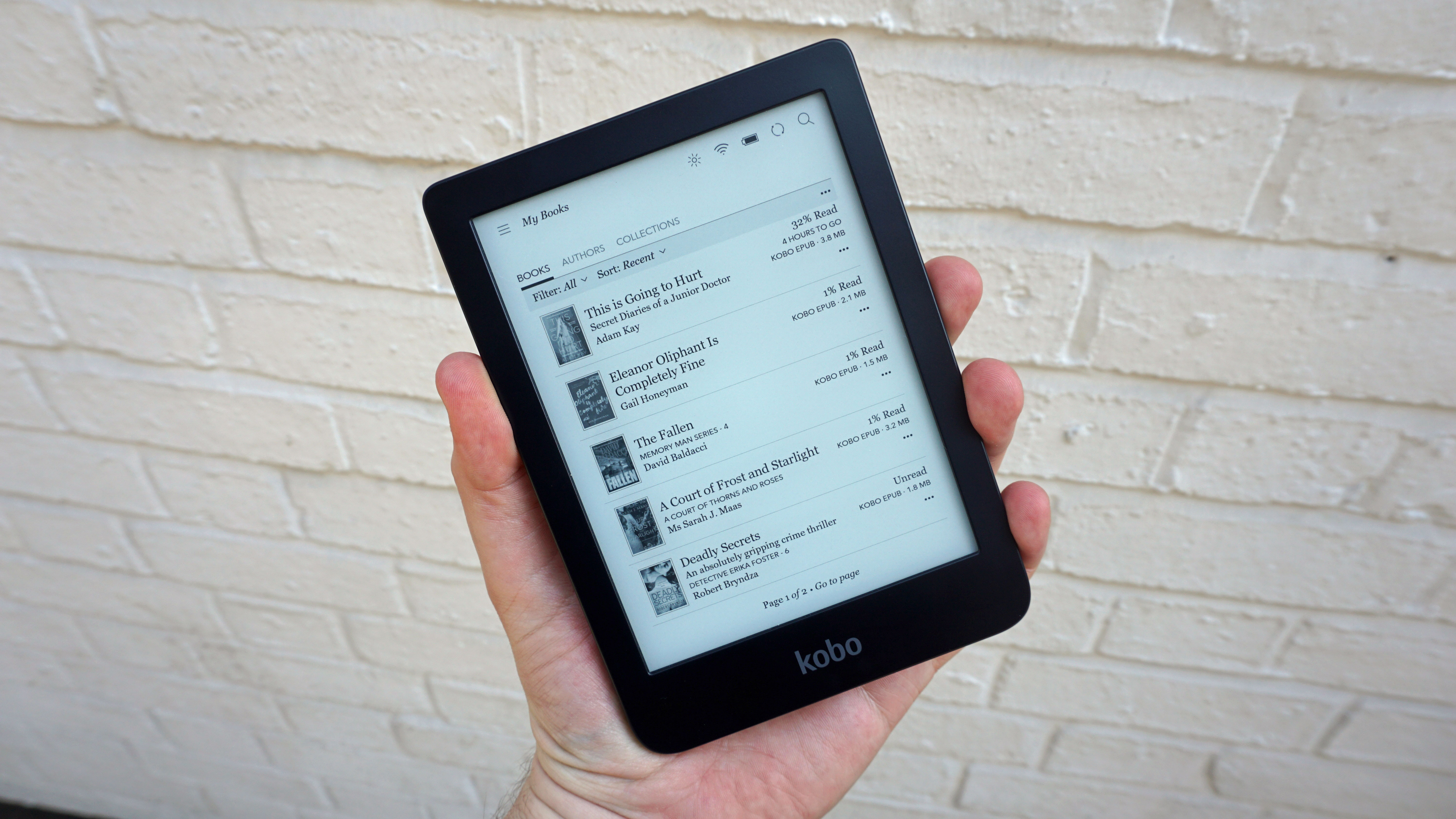 Kobo has yet to provide an official estimate of how long the Kobo Clara HD will last from a single charge though. If you want to charge up the ereader, you'll plug it in using the micro USB port at the bottom of it. 
We found this will take a few hours to charge, but you won't have to do this that often so it's not much of an issue.
Software and Kobo Store
Comes running Kobo's own software that's easy to set up and use
Kobo Store is more limited than competitors, but still extensive
The Kobo Clara HD comes with the company's own software on board, and it's easy to get your head around and set up.
Once you've got the Kobo Clara HD set up, you can find all of the menus you'll need by tapping on the three horizontal lines in the top left corner of the display.
Here you'll be able to find shortcuts to your books, your saved articles, the Kobo Store (so you can buy books) and much more. You'll also find the Settings in here, where you'll be able to set up Wi-Fi on your ereader.
The Clara HD will automatically sync with your Kobo account, so if you've used an ereader from the company or bought books on Kobo before you'll get them all automatically connected to your account.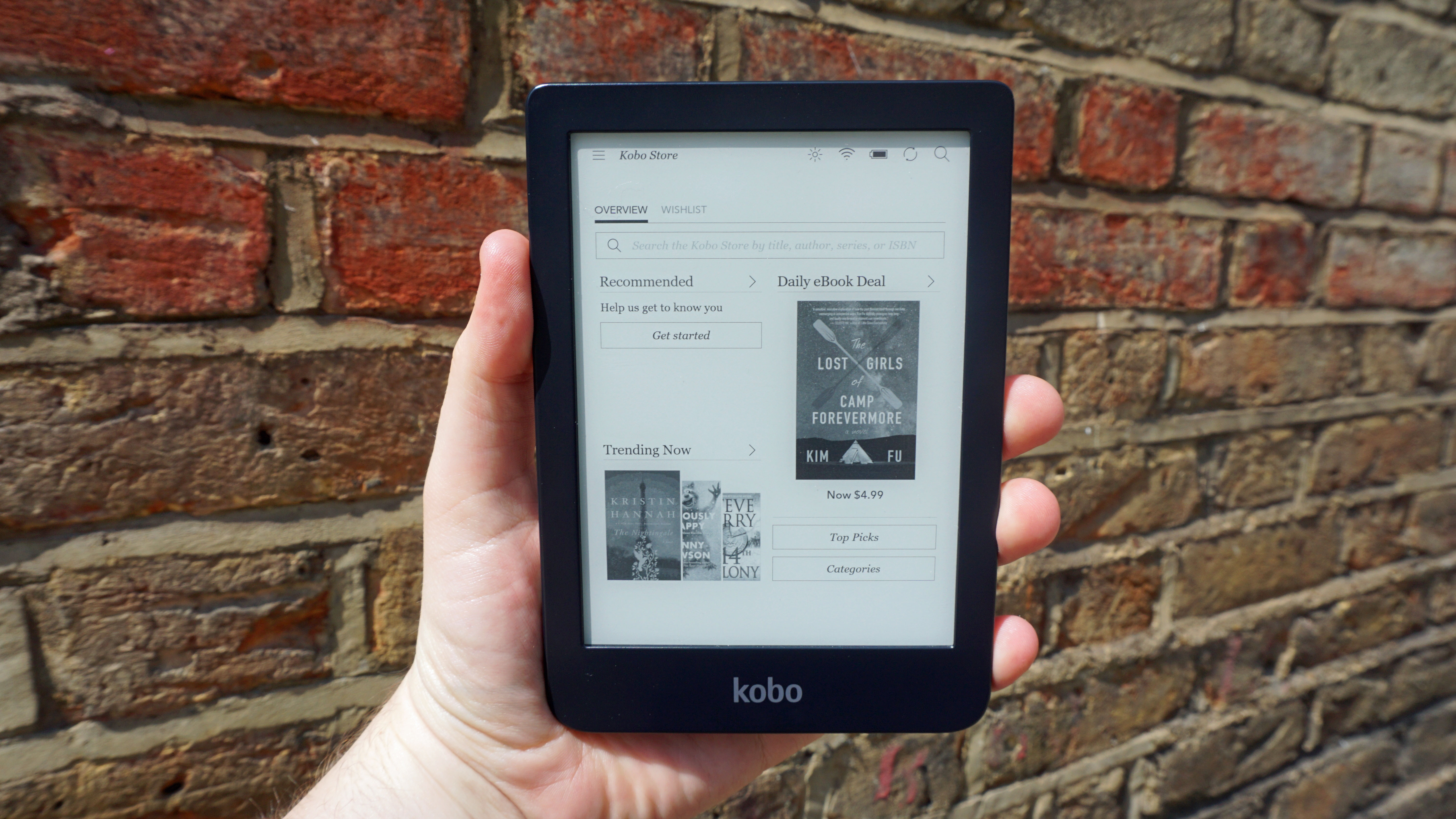 You can then just tap on them to download. Scrolling through books is just an easy tap on the left or right of the display as there are no buttons here to help you navigate through the menus.
When you're in the book, you can tap at the top of the display to view different elements of it. The percentage read appears in the top left, while the bottom right is where you can change the size of the font or skip to different chapters.
The software on the Kobo Clara HD is accomplished and is perfect for what it sets out to do. It's simple and easy to use, so you shouldn't have many issues with reading on the Clara HD.
The easiest way to read books on your Clara HD is buying them directly from the Kobo Store, but there are a few other routes you can use to get titles. You can upload EPUB files by connecting the ereader to your computer, and some libraries also allow you to borrow ebooks too. 
Different libraries have different methods of supplying ebooks, so it's best to speak to your library about how to upload titles to the ereader.
It's worth noting the easiest way to read on your Kobo Clara HD is through the official Kobo store. You can buy and download them on the official website, connect them to your account and then access them from the ereader, or you can buy them directly on the device.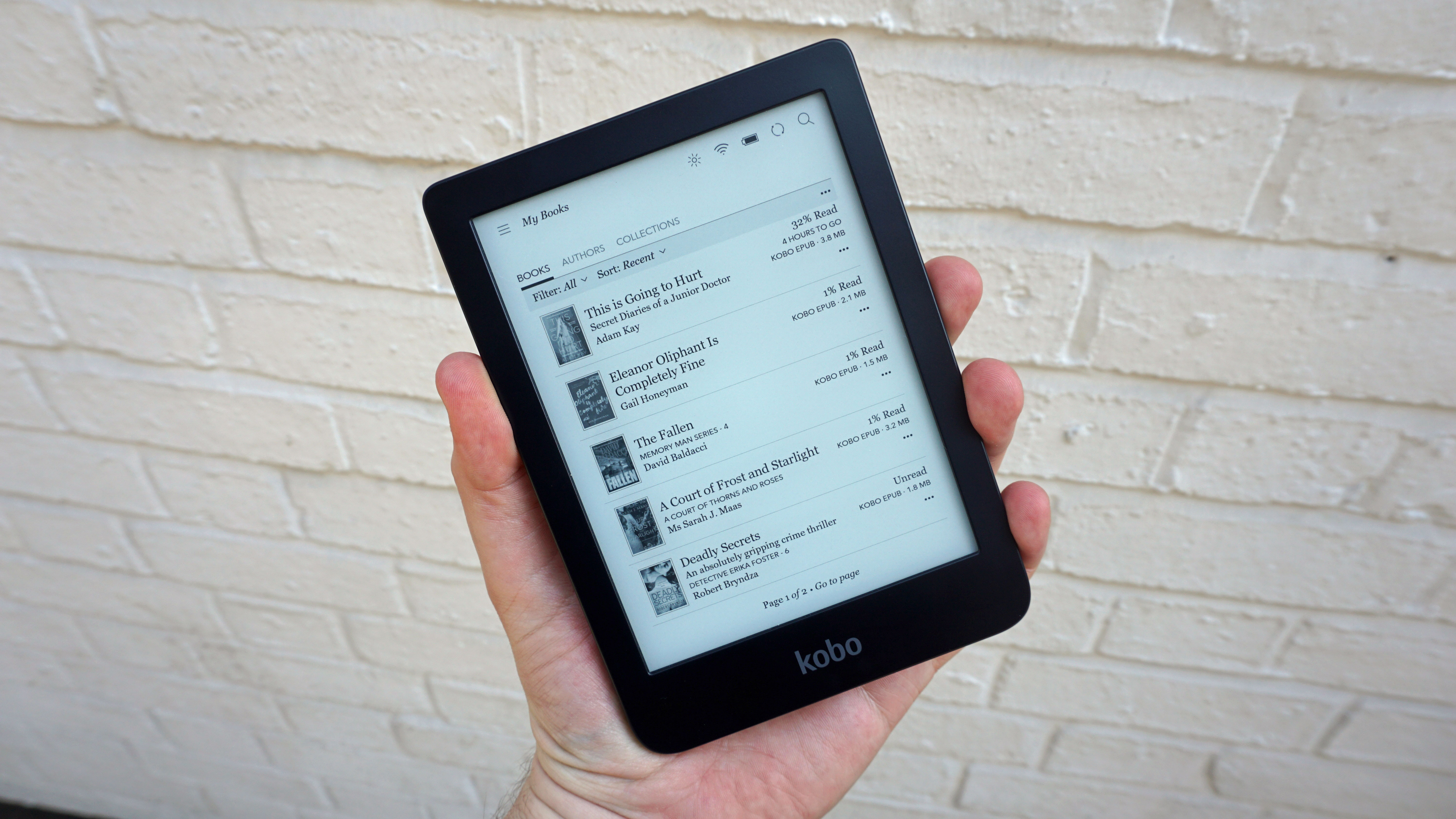 The Kobo Store is certainly more limited than the Amazon Kindle store. Kobo has over 5 million books on offer though, so you should be able to find the top-selling titles you'll want for the Clara HD, but more specialist titles may be missing here.
We tried to find ten popular books that people in the TechRadar office had read or planned to read and found that 9 out of 10 were available on Kobo's store. If you have particular favorite genres or authors, we recommend taking a look to see if they are on the Kobo store before buying this.
One thing worth pointing out is that the Kobo Clara HD comes with 8GB of storage. The Kindle Paperwhite only has 4GB, while if you want more than 8GB you'll have to opt for the 32GB and much more expensive Kindle Oasis.
That means there's lots of space on the Clara HD for ebooks, and Kobo expects there to be enough space for around 6,000 titles. It's unlikely you'll have that many, but it's good to know you've got enough space for as many as you want.
There's no 3.5mm headphone jack or Bluetooth audio on the Kobo Clara HD, which means you won't be able to listen to audiobooks on the ereader.
Considering this is a feature introduced on the Kindle Oasis and standard Kindle, and that Kobo launched its own audiobook service in 2017, we were hoping this device would be capable of playing titles. It can't though, so you'll have to opt for your phone and the Kobo app if you prefer the spoken word.
Verdict
There isn't much development in the ereader space at the moment, but that doesn't mean it's not a great time to upgrade your ereader if you bought one a few years ago. It's also a great time to get one if you've never owned one.
The top-end of the ereader market is where the more interesting developments are happening right now. That said, if you're just planning to read the odd book for an hour a day on your commute or you want a device you can load up with titles to be entertained by on your holiday and don't want lots of fancy features, the £110 / $130 devices on the market will suit your needs.
It's hard to compete against the behemoth that is Amazon in this space, but Kobo has done it here, offering a remarkably similar product for a similar price.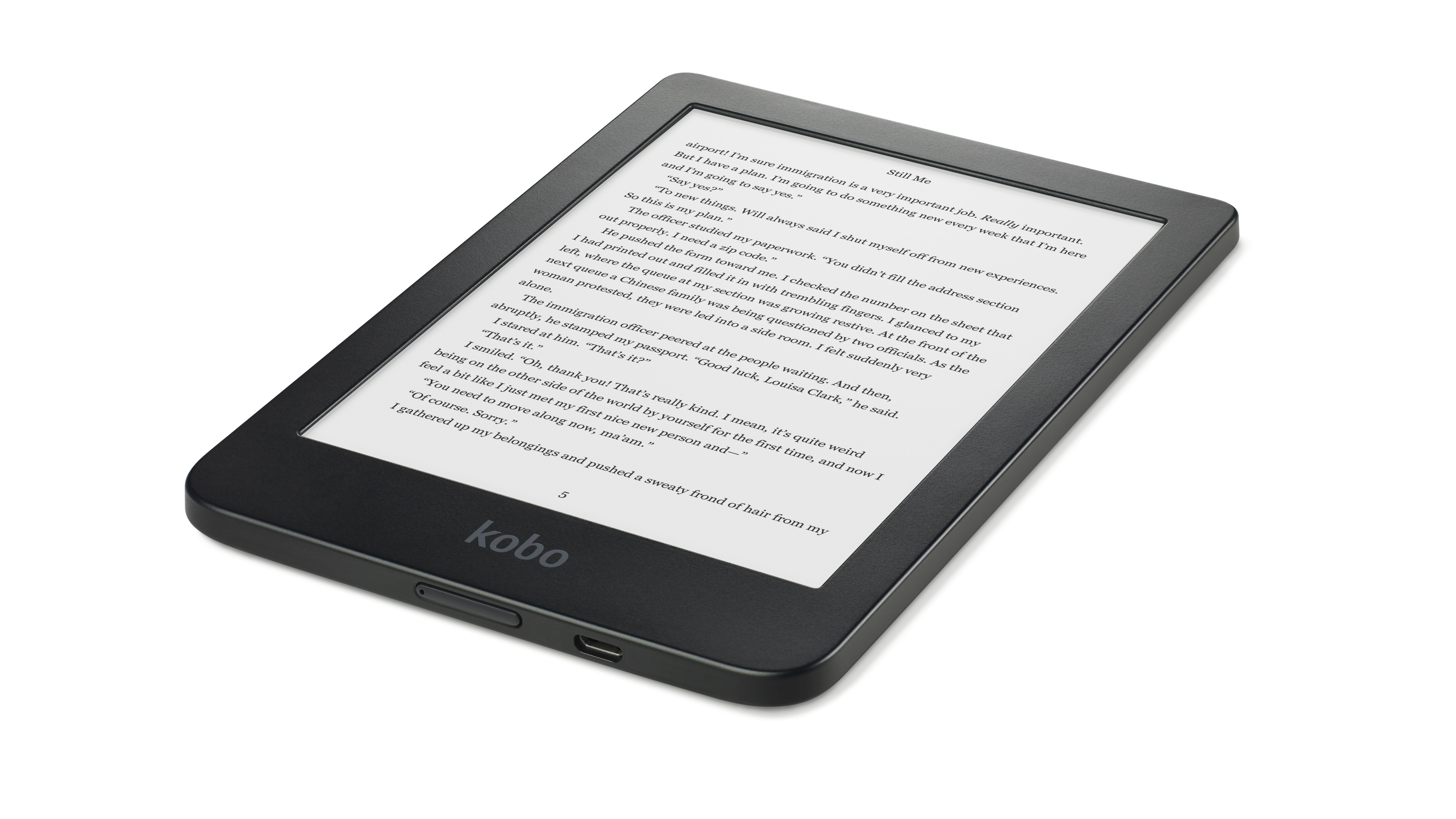 Who's this for?
This is for anyone who wants an ereader but doesn't need any top-end features such as a premium-feel metal design or audiobook integration. If you're looking for a mid-price device, it would be hard to go wrong with the Kobo Clara HD.
It features a great-looking 6-inch display that has the useful ComfortLight PRO features, an easy to hold design that's comfortable in the hand and tons of storage too.
The fact the Clara HD doubles the Kindle Paperwhite storage will be great for some as well, but it's very unlikely the average reader will have 6,000 ebooks to fill this up.
The software from Kobo is easy to use too, so this is perfect for anyone just starting out with an ereader who wants to get into reading ebooks instead of paper ones.
Should you buy it?
The Kobo Clara HD has a remarkably similar specs and feature list to the latest Amazon Kindle Paperwhite model, so your decision comes down to which design you prefer and which book store suits you better.
You do have twice the storage here, so if that's important for you go for the Kobo over the Kindle.
We do recommend inspecting both book stores though to ensure the sort of titles you'll want to read are covered by the option you go for. 
If you're happy with both, it's then time to look at the design, see which one you prefer and make your decision that way.
First reviewed: May 2018