Tineco Floor One S7 Pro: One-minute review
When I tell you that the Tineco Floor One S7 Pro has saved my sanity, I'm not exaggerating. Being a pet mom to two needy and high-strung boy cats has its moments, and while it's not the same as having children, it has more than its share of struggles – one of which is trying (and failing) to keep your home clean. With me being a busy person, it's already hard to find time to vacuum my floors regularly, let alone have the energy to mop them too.
So when I agreed to test and review the Tineco Floor One S7 Pro, it wasn't so much me doing my job as it was finally finding some semblance of order and relief in my personal life.
With its ability to vacuum, mop, deodorize, and even disinfect hard floors all at once, this cordless vacuum and washer from Tineco is already one of the best smart appliances you can own right now. It's such a massive time- and energy-saver (more on that bit later) that I actually look forward to vacuuming and mopping my floors now, instead of needing to force myself to because my darn cats tracked litter or puked all over my floor again.
It's pretty smart too – well, as smart as the best cordless vacuums can get since they can't actually do the work without human assistance. It's got features like self-propulsion, self-cleaning, dirt detection, and several modes for different uses. It's also a no-brainer to set up and get familiar with. Plus, it just looks so good doing its job, with its modern yet nostalgically Jetsons-like design. 
Is it one of the best vacuum cleaners right now? Let's just say it's got my vote.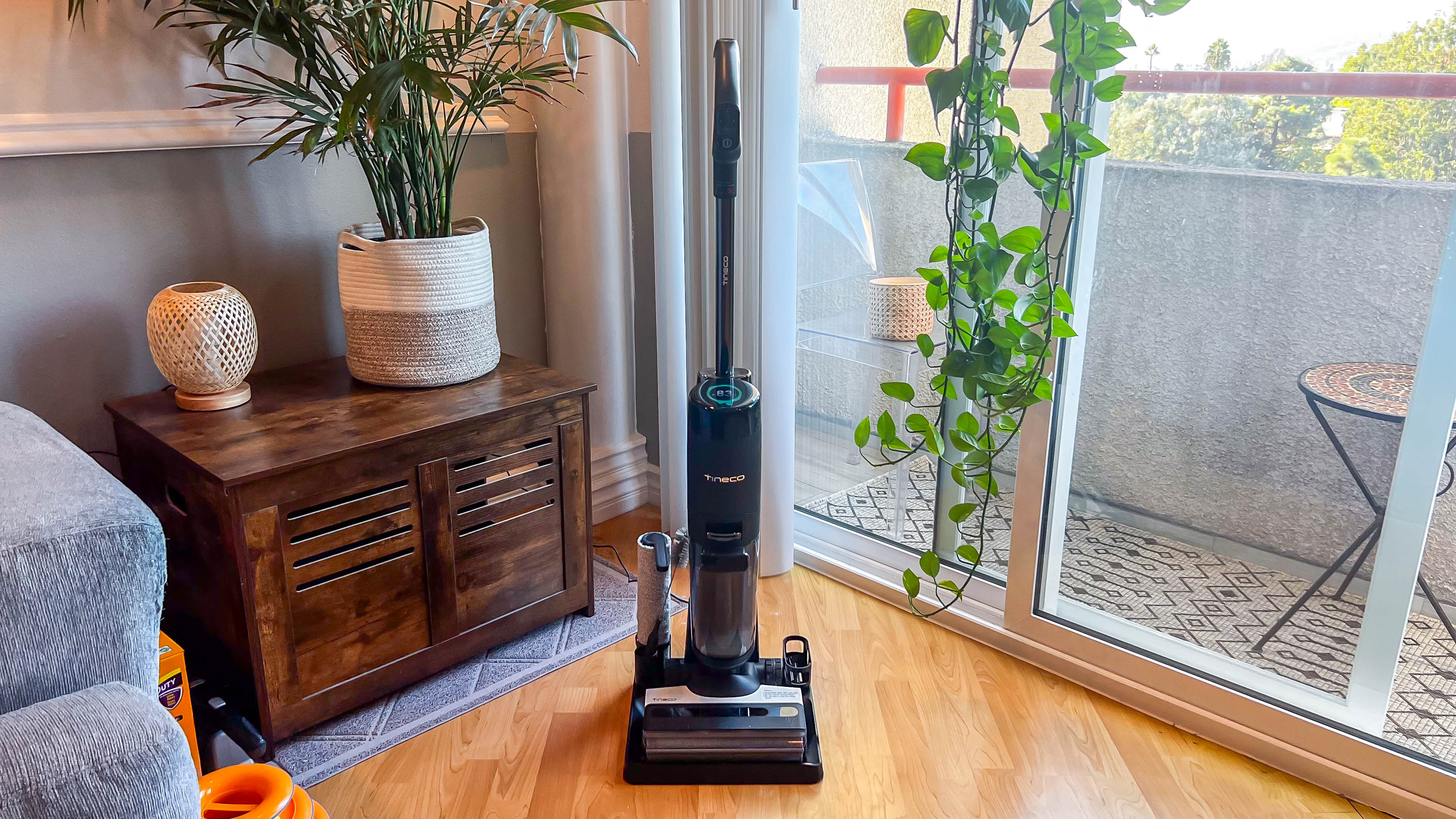 Tineco Floor One S7 Pro: Price and availability
How much does it cost? $799.99 (likely £669 / AU$999) 
When is it available? Available now
Where can you get it? Available in the US now, UK and Australia next year 
At $799.99 in the US, the Tineco Floor One S7 Pro may be one of the more expensive cordless vacuum mops on the market. There aren't a lot of options out there – it turns out vacuum-and-mop cleaners aren't that popular yet – but you will find under-$200 and under-$400 options. That includes its non-pro version, the Tineco Floor ONE S3.
Despite its steeper price, however, the Floor One S7 Pro sits at the top of the pile, thanks to its excellent performance and robust feature set. It's also a better-value proposition than the much pricier Dyson V15s Detect Submarine, especially since the Dyson has a few niggles.
Note that at the time of writing, the Tineco Floor One S7 Pro is only available in the US. Tineco tells me they're working on making it available in the UK and Australia in 2024, though there's no specific date of release yet.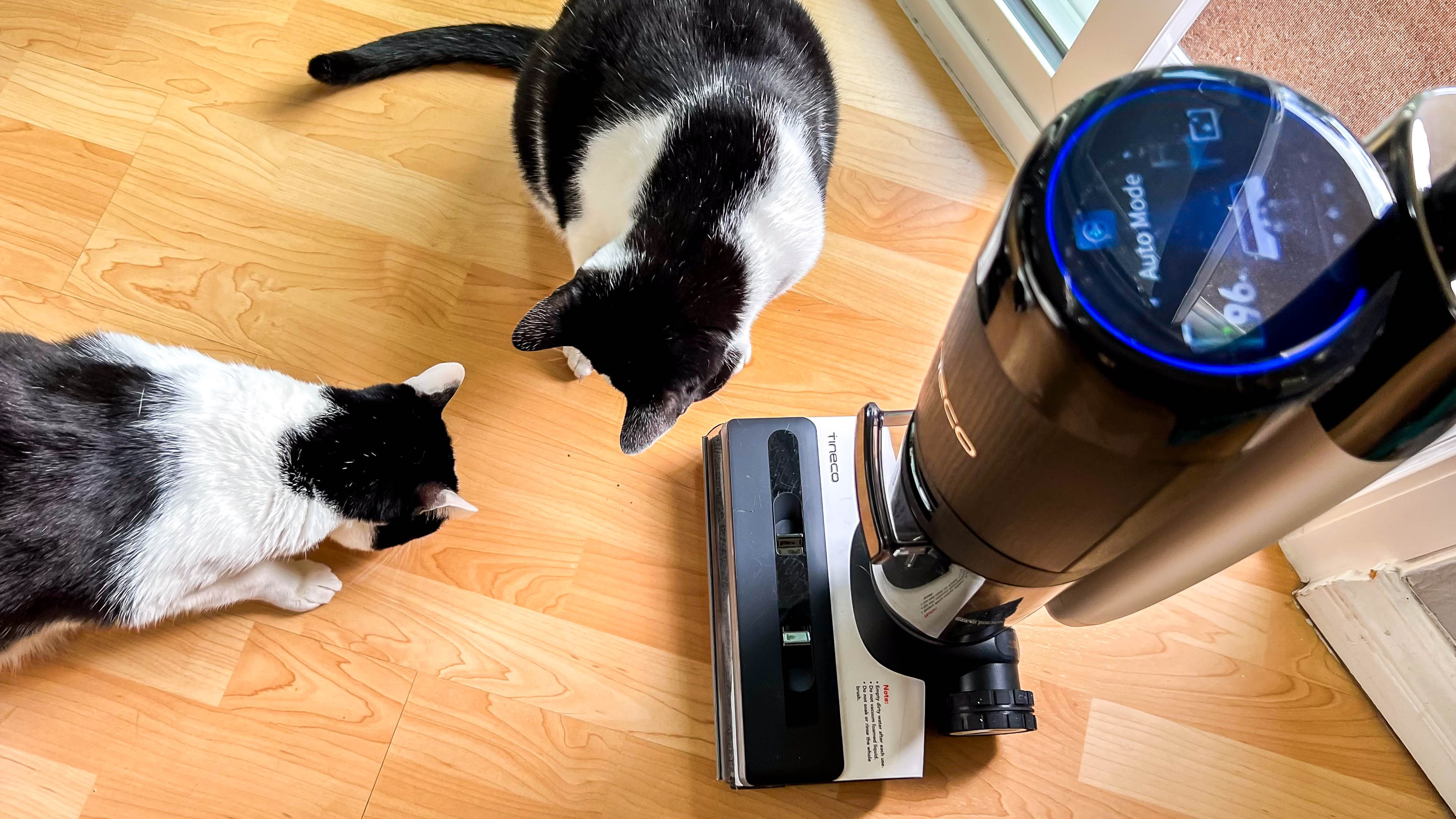 Tineco Floor One S7 Pro: Specs
The  Roborock S8 Pro Ultra comes with a robot vacuum and base station.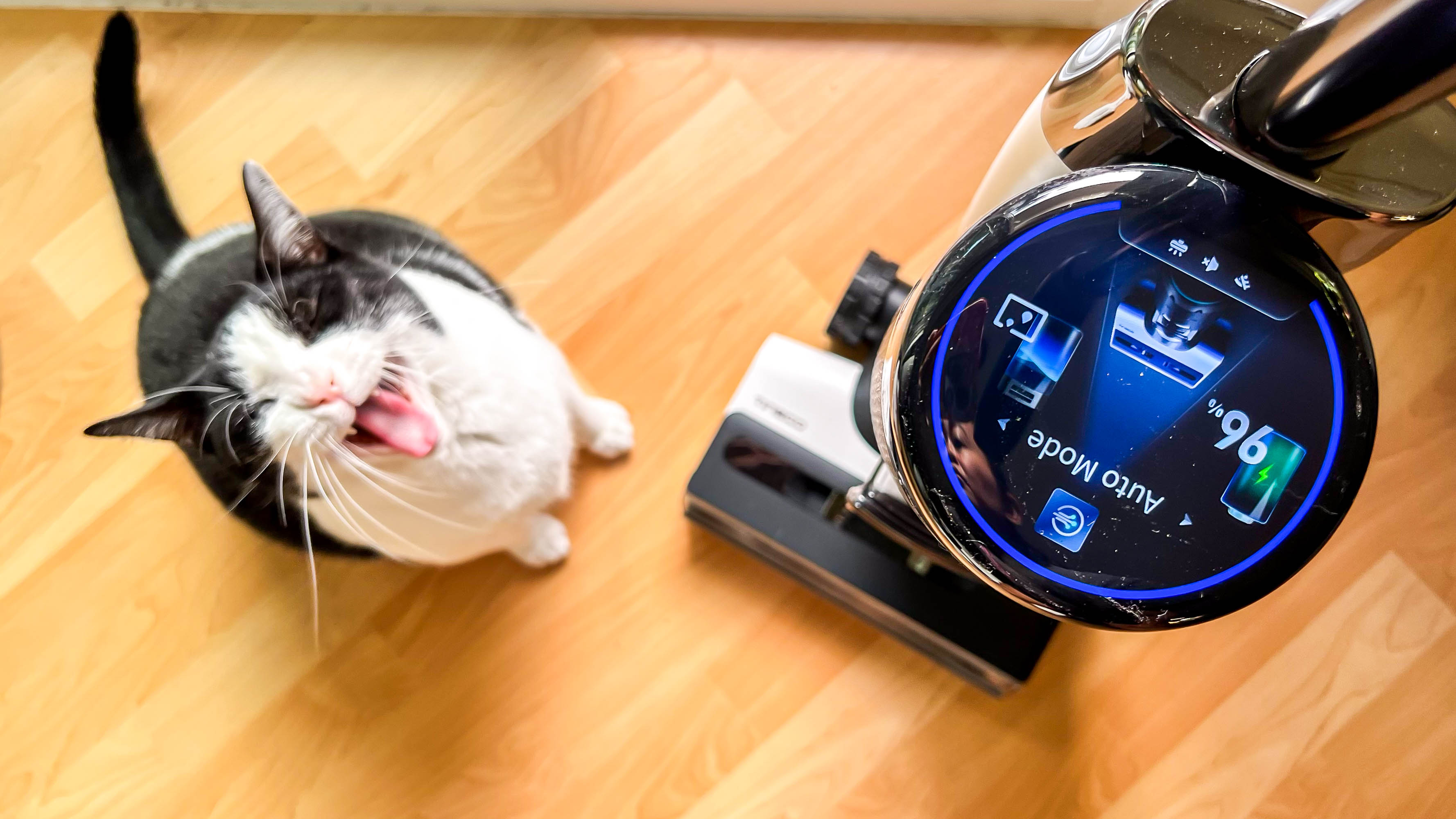 Tineco Floor One S7 Pro: Design and features
Sleek and modern design with a touch of nostalgia
Fairly compact, lightweight, and space-saving
Clean water tank is small
The Tineco Floor One S7 Pro may look a little intimidating at first because it looks different from other cordless vacuums out there but don't fret. Assembly is surprisingly effortless – the main unit already comes pre-assembled, so you need only attach the stem and handle. Then you just plug the charging base in, slot the accessory holder and the dry filter holder into it, and you're done. It's really simple.
Learning your way around the Floor One S7 Pro is just as easy, and you have two options to do so. You can go through the quick start guide that the vacuum mop will walk you through itself, or you can do the interactive tutorial that's been programmed into it. I went through both and prefer the latter as it gives you a proper hands-on experience, which makes things much easier to remember. 
It's a nifty feature that's a nice introduction to the vacuum and that you'd be hard-pressed to find in most vacuum cleaners. All you need to do is follow its voice and visual instructions, and it won't take up too much of your time.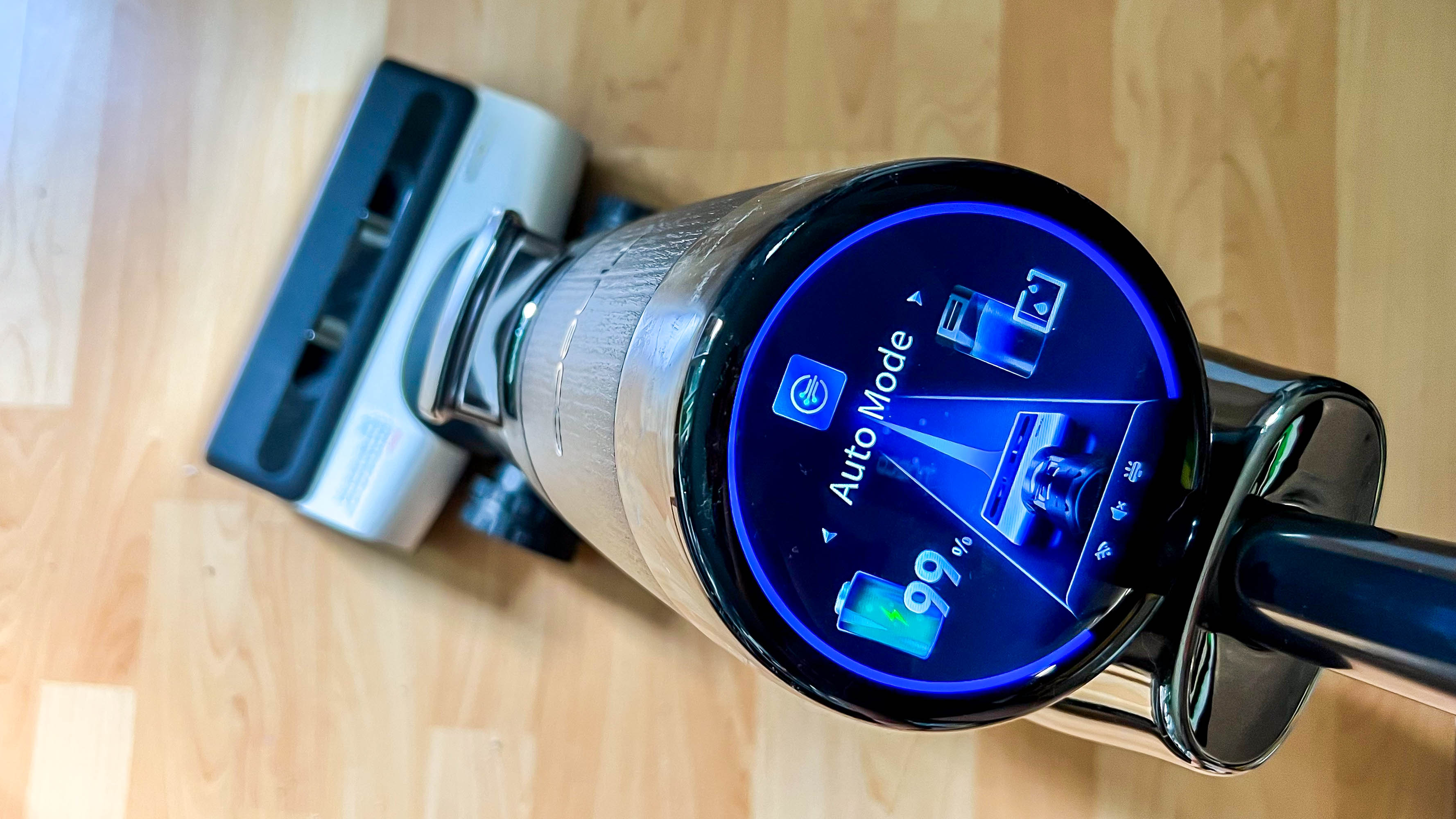 I also adore the Floor One S7 Pro's design. It's sleek with rounded corners and edges, as well as a cylindrical main body, and has a lot of modern touches including its nifty LED display that sits at the top of the main body and premium physical buttons. That makes it look very futuristic, like something you might see in sci-fi movies. Yet, it's got a touch of nostalgia as well, as something about it reminds me of one of those Hoover units from the 60s.
It's also relatively lightweight – light enough to pick up with one hand easily – and compact. When it's resting on the charging base, the whole thing takes up just as much space as other cordless vacuum cleaners with their own self-emptying bin.
Image 1 of 3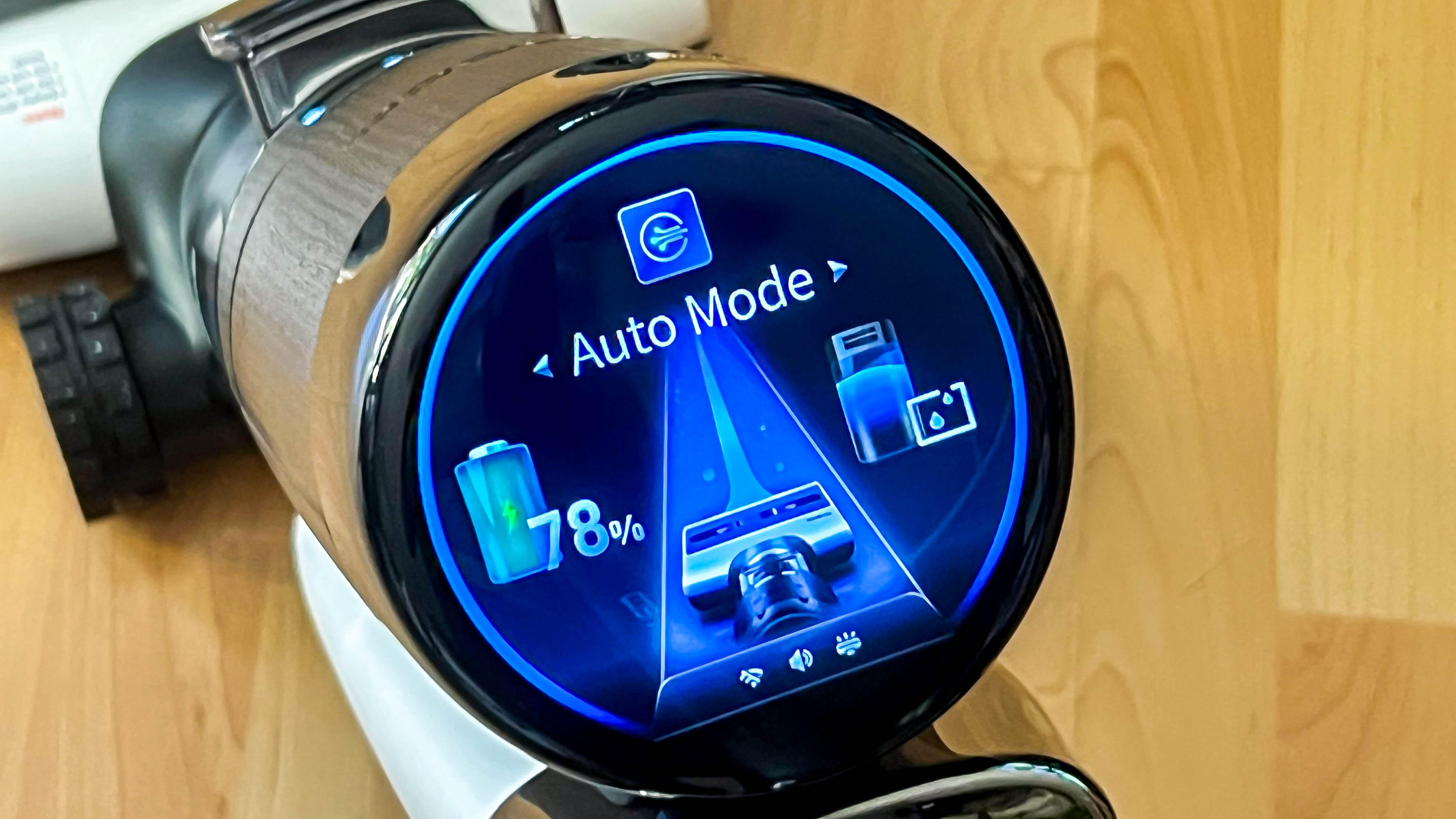 Image 2 of 3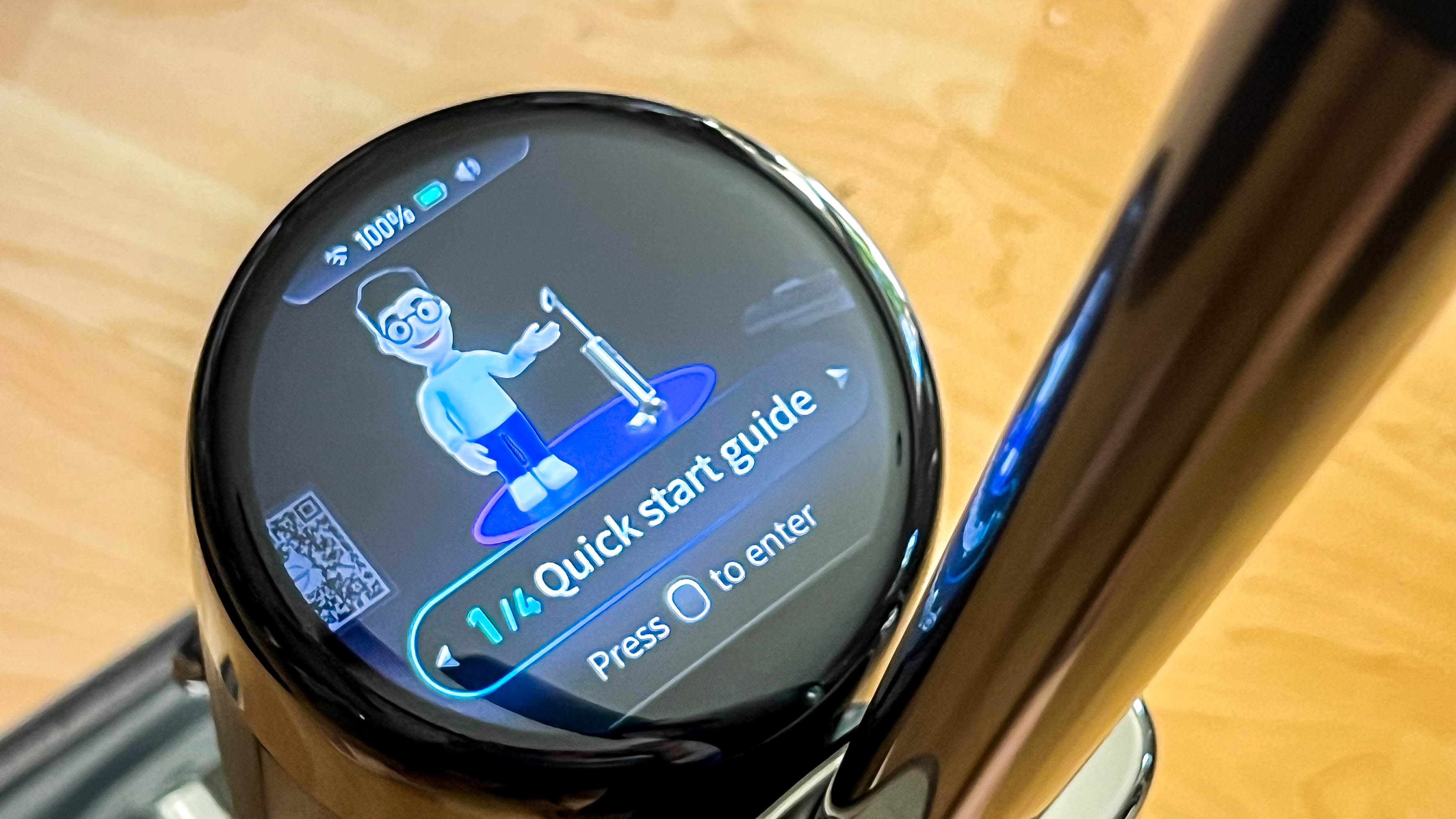 Image 3 of 3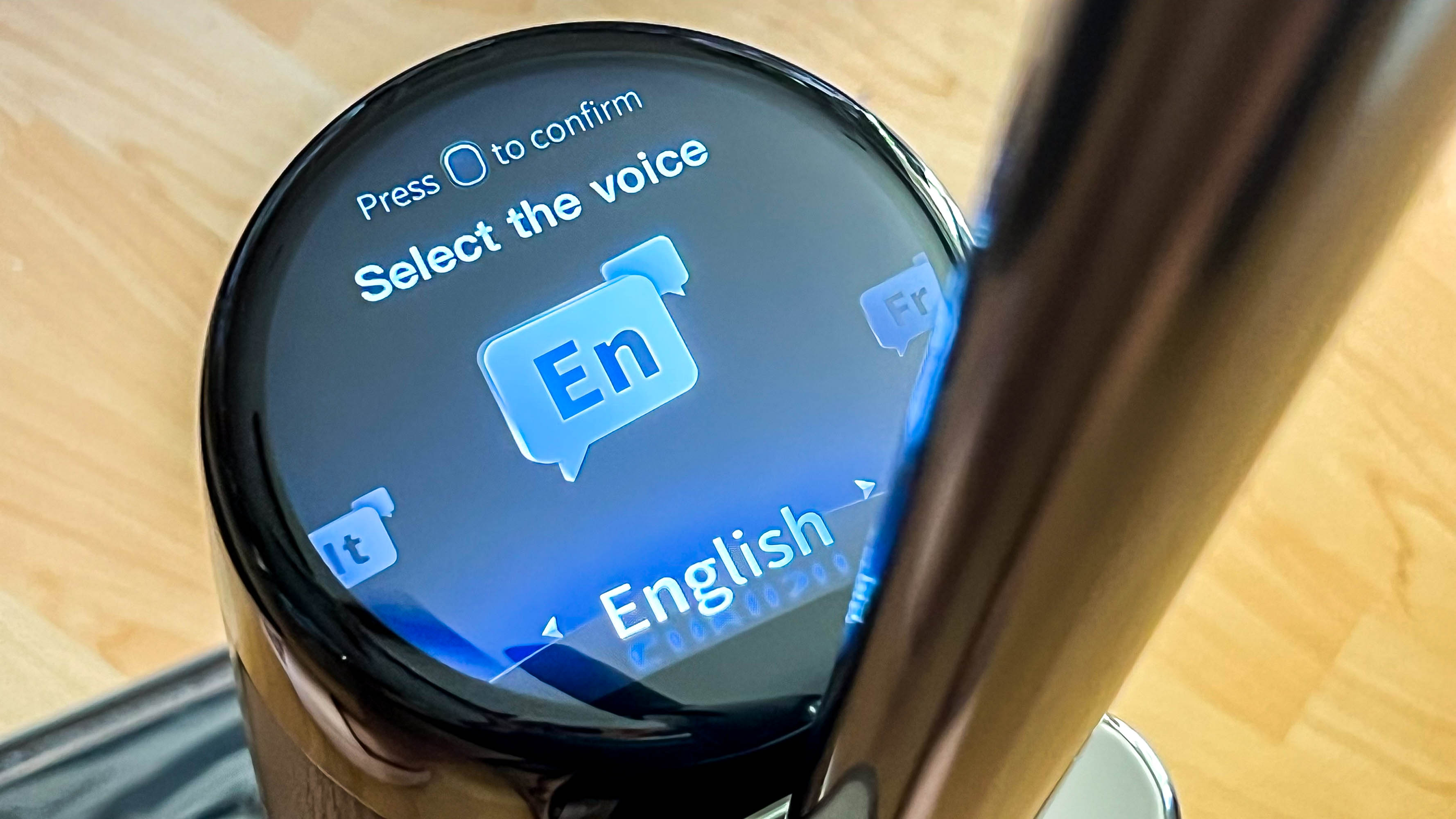 The LED screen doesn't have touch capabilities, but it's incredibly bright and vibrant, and displays just about everything you need to interact with the vacuum, from giving you visual step-by-step instructions when going through the interactive tutorial to showing visual representations of the different modes and self-cleaning options. Although, since it's not a touch screen, you still have to use the physical buttons to do so. This screen also offers alerts and prompts like the Smart Sensor indicator turning from blue to pink to red depending on the amount of dust or dirt the vacuum is "sensing", and telling you when it's time for self-cleaning or charging.
If you're more of an auditory learner, you'll be pleased to know that Tineco threw in voice prompts as well. You can turn it off, if you'd like, or change the language – mine has five: English, French, German, Spanish, and Italian, using the WiFi/Mute/Language switch button located at the rear of the handle. But I quite like having the vacuum telling me when it's time to charge or self-clean so I left it on.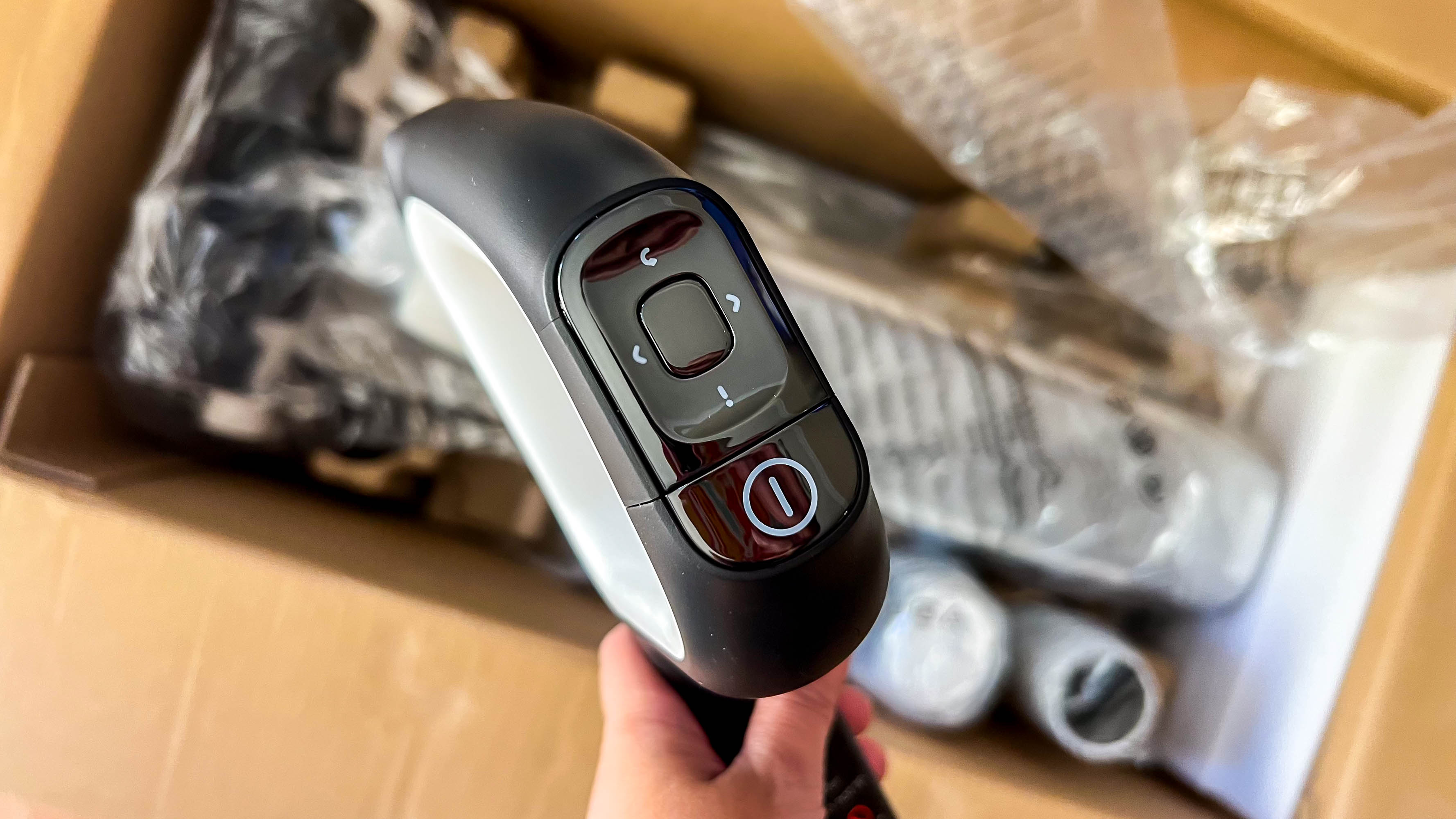 The only thing about the switch button though is that its placement makes it prone to accidental presses. It's a concave button so it doesn't happen that often, but I did so twice during my two-week testing.
The other buttons are safely out of the accidental press zone, however. There's the self-cleaning button located at the crown of the handle as well as the four-way menu button and the power button at the front of the handle. The latter two are nicely accessible when you're operating the vacuum so you can change modes or settings easily while you're vacuuming/mopping.
Image 1 of 3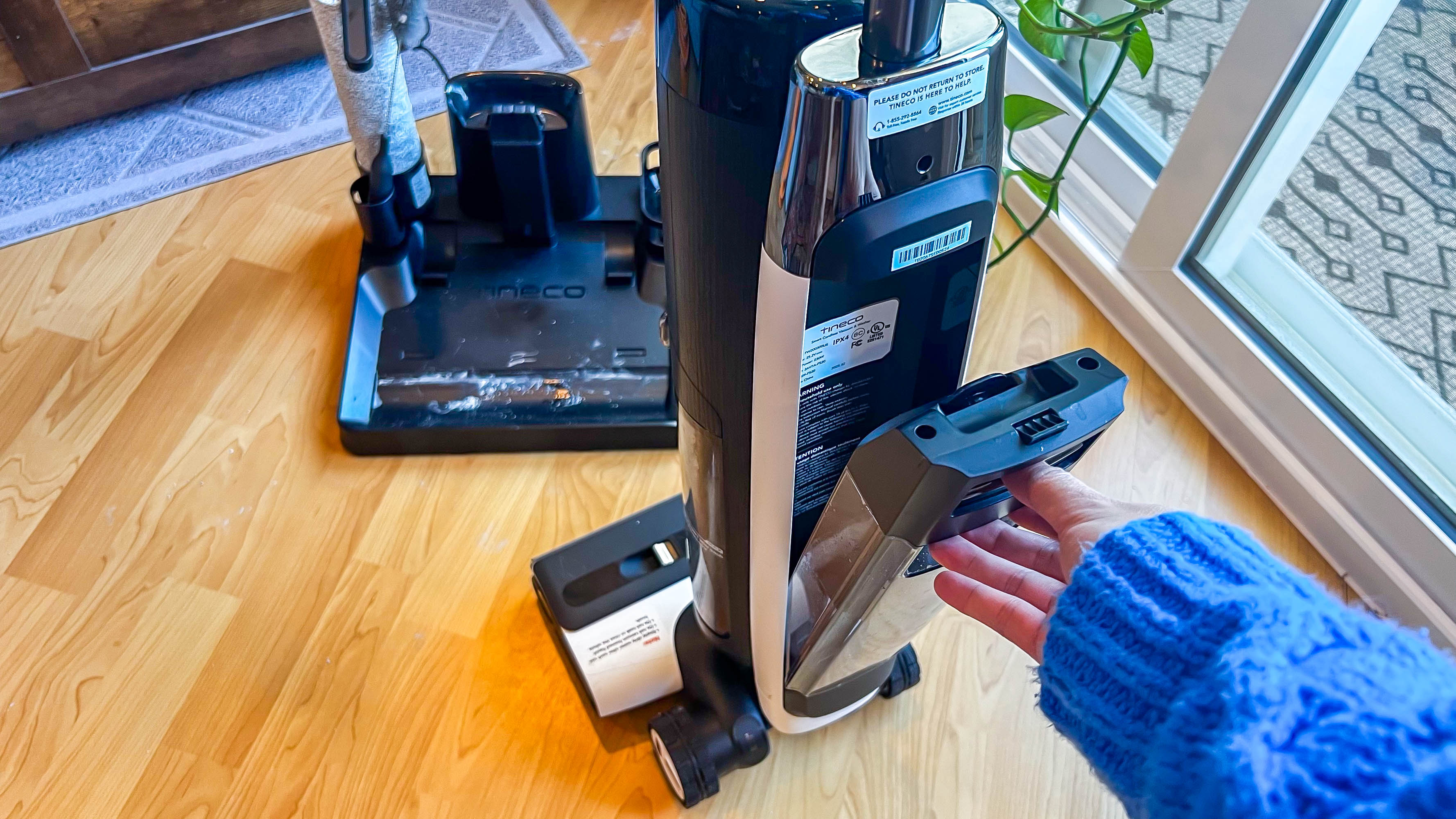 Image 2 of 3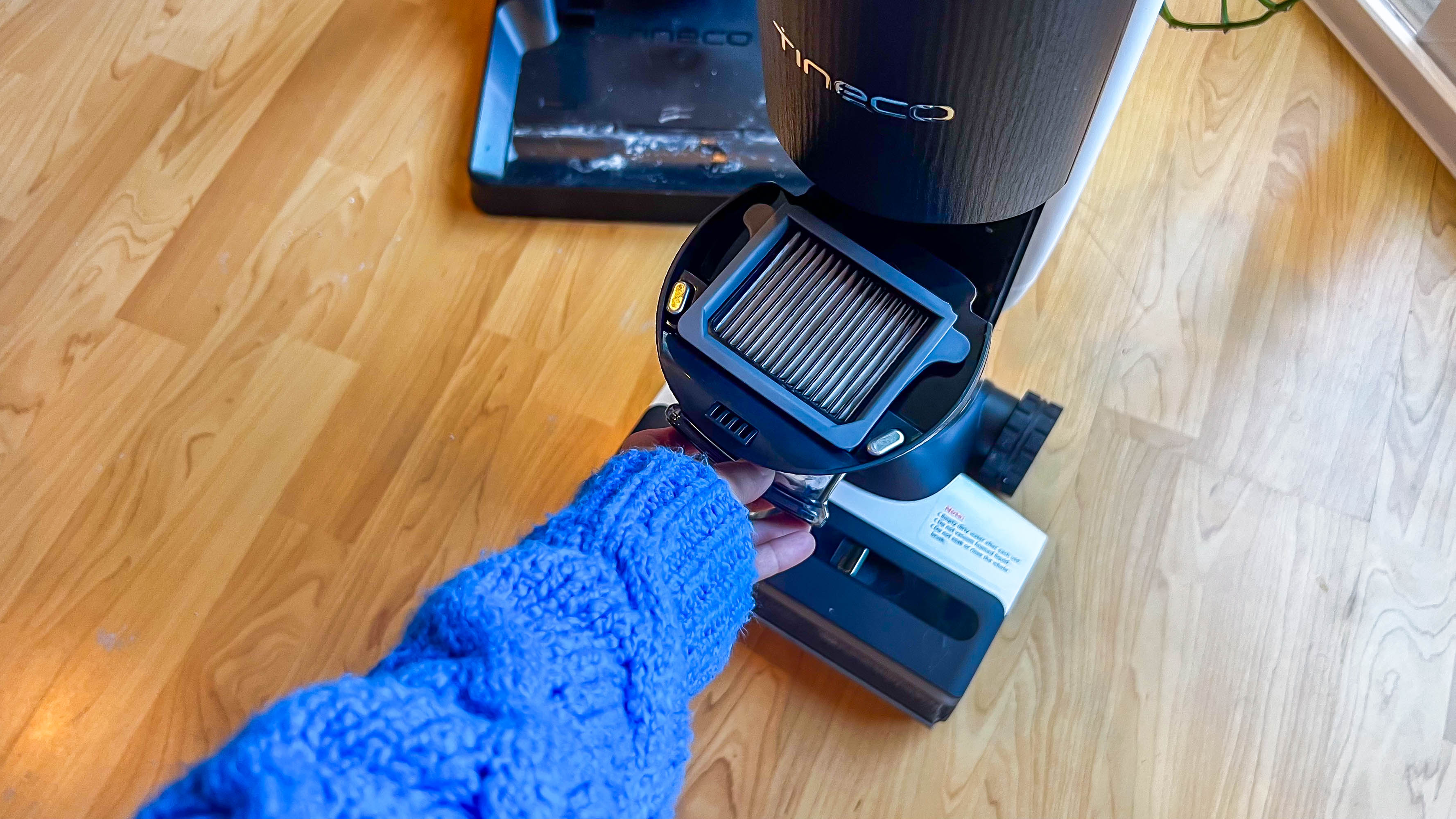 Image 3 of 3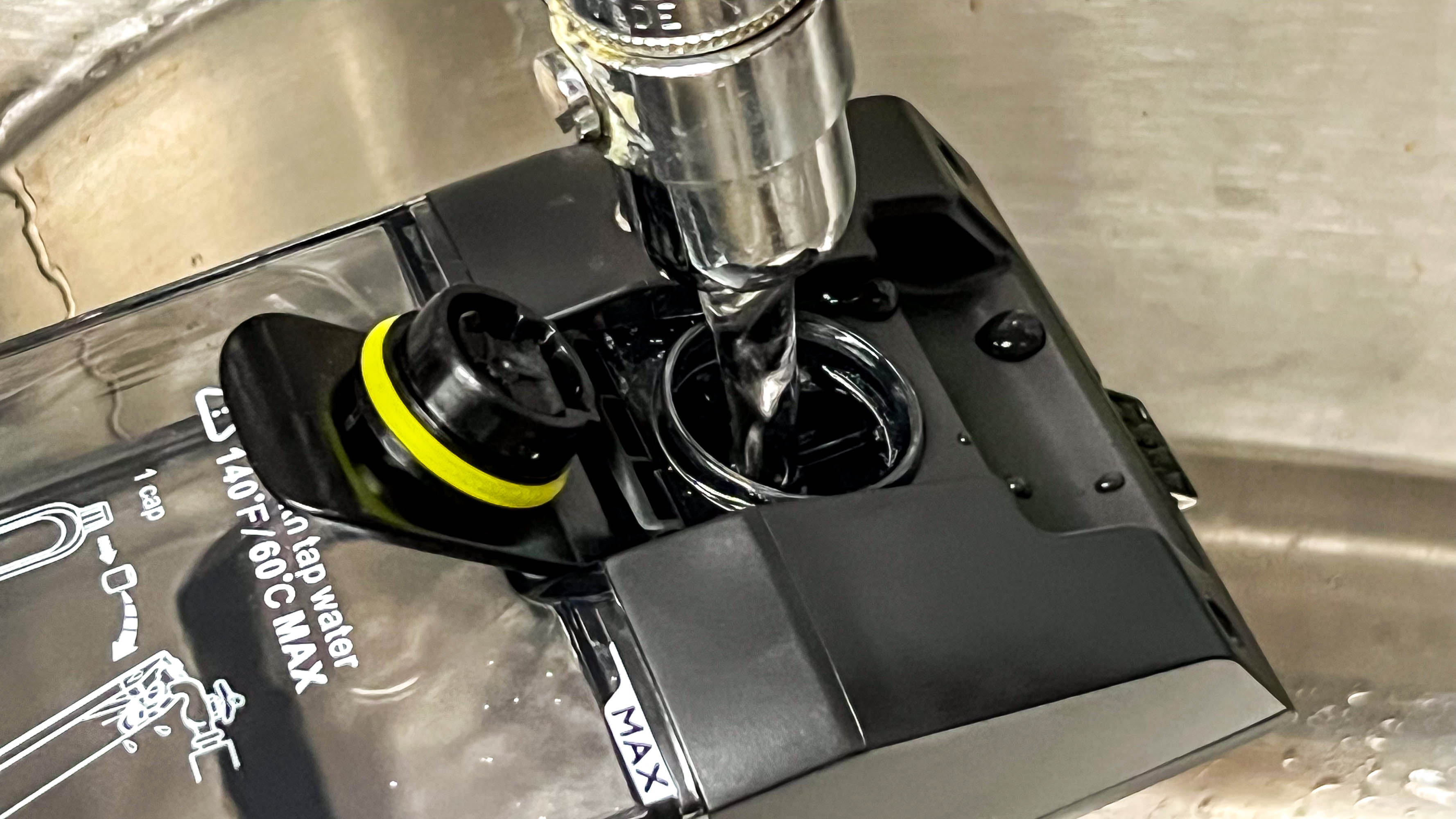 There's no dust bin included since this doesn't have a vacuum-only function, and the base, which is a sturdy plastic, is purely for storage and charging. But the vacuum does have a clean water tank where you also pour in the included cleaning solution and a dirty water tank. The clean water tank is in the rear while the dirty water tank slots in the front, and they're both easy to remove, clean, and snap back in place. 
And, unlike the Dyson rival, you don't have to worry about leaky tanks as both are nicely sealed to prevent spills. I only wish the clean water tank had a bigger capacity; right now, it only holds enough water for one and a half cleaning of my one-bedroom apartment. This means I have to refill after every clean.
Speaking of cleaning, you must take it seriously when the Floor One S7 Pro tells you to empty and rinse the dirty water tank, which is basically after every use. I once forgot to do so after one cleaning, and it reeked after a couple of days. I don't recommend leaving it.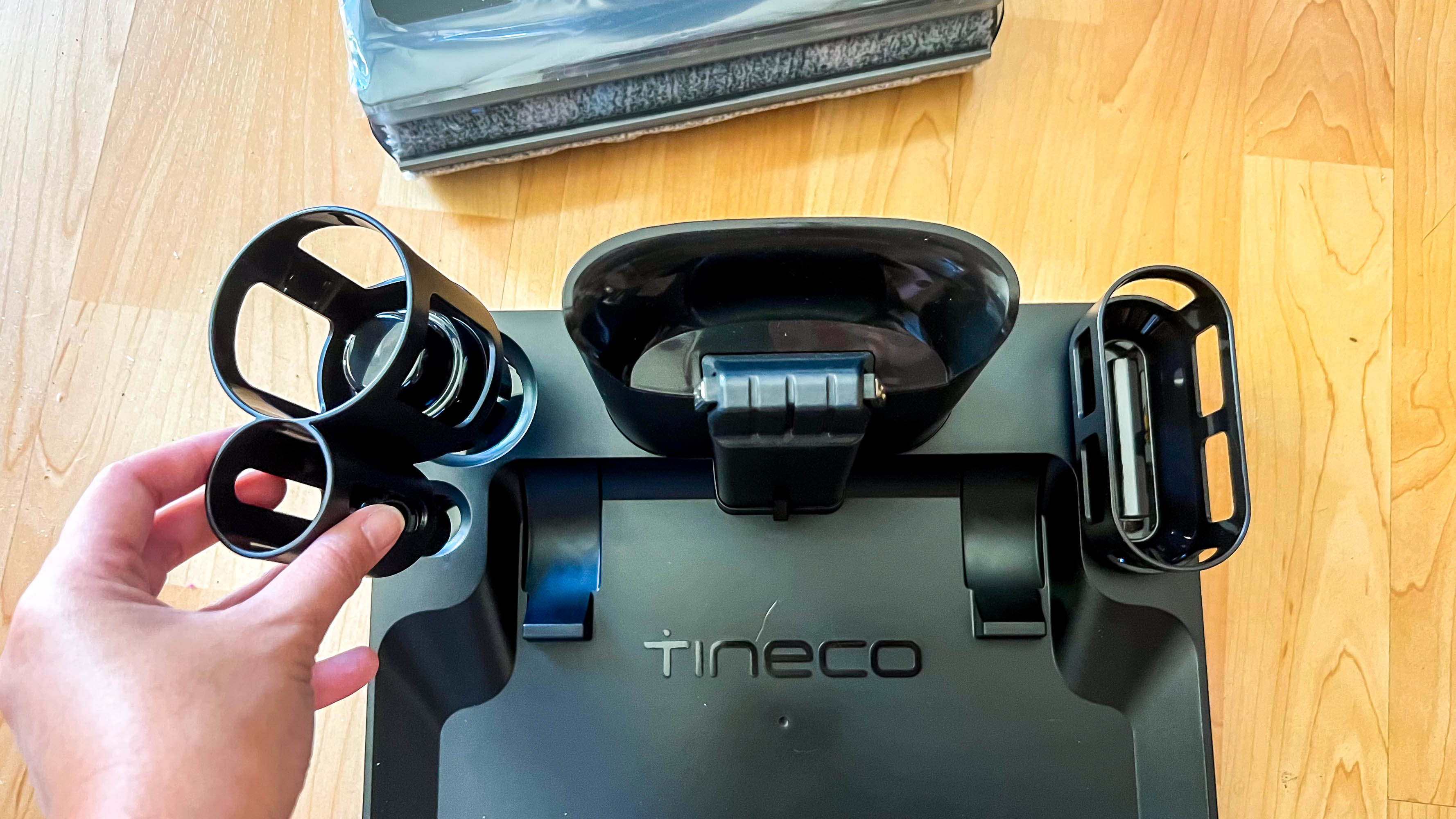 The self-cleaning system, which the vacuum also reminds you to run after each use, is pretty darn effective, managing to remove every hair and bit of debris off the brush roller after every run. And if your space is particularly dirty, you can select the six-minute Super Self-Cleaning option for a deeper clean. Tineco also makes it easy to remove that brush roller and replace it with the extra one that comes in the box if you want to manually clean it yourself or it's worn out.
The Floor One S7 Pro does have app support, but the Tineco app doesn't really add functionality apart from tweaking the parameter settings of each mode. So it feel necessary to use it.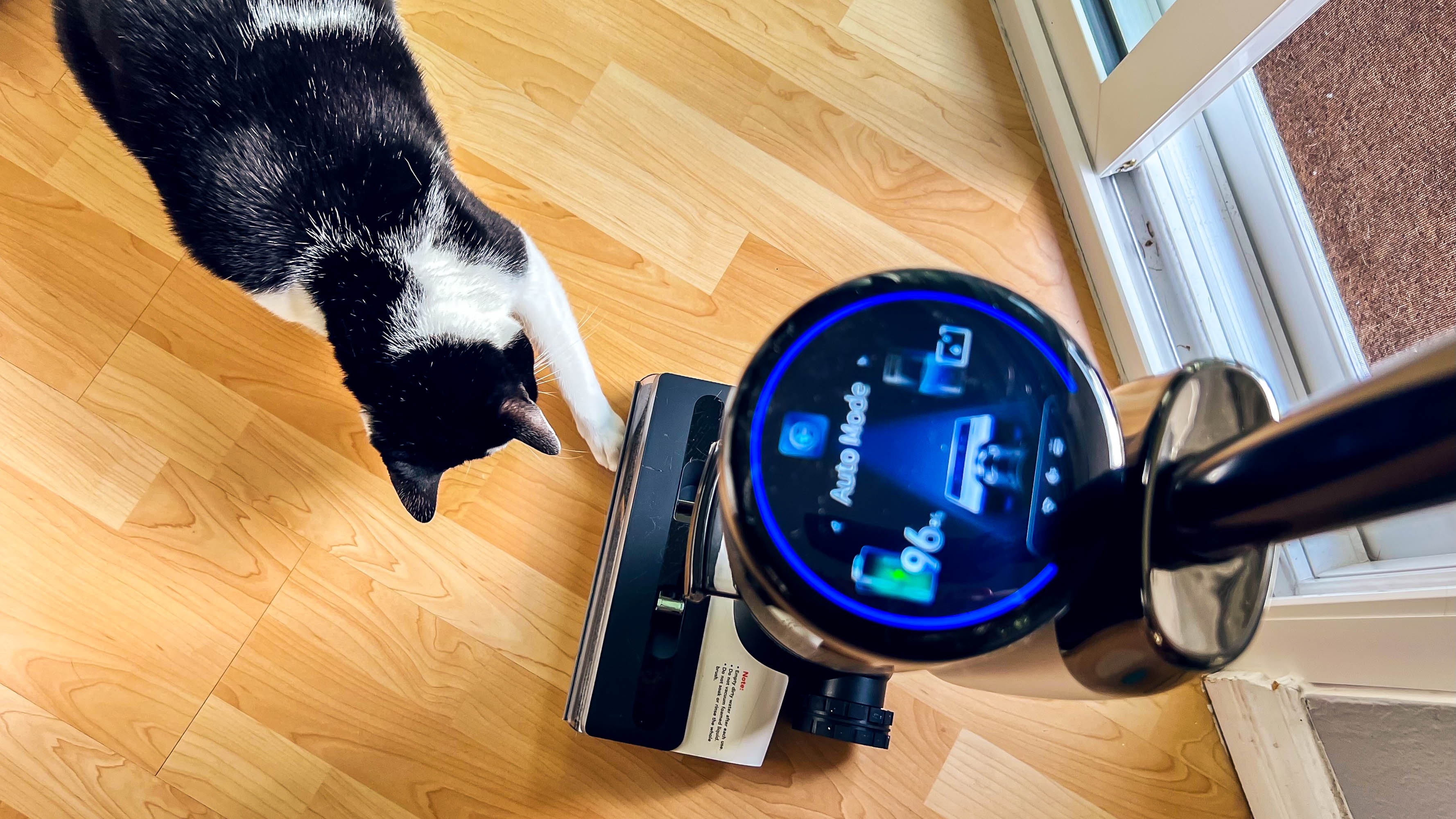 Tineco Floor One S7 Pro: Performance
Special features work very well
Great suctioning
Effective self-cleaning
Vacuuming isn't really something most people enjoy doing, which is probably why the best robot vacuums have proven to be so appealing, but I have to say that vacuuming with the Tineco Floor One S7 Pro has put the joy back in the task. At least for me. 
It mops and vacuums at the same time and does so incredibly well, with powerful suctioning and effective mopping action that not only sucks up all the pet hair, dirt, and litter that my cats track everywhere but also makes my floors barefoot-worthy. The second part is just as important to me as the first, as I live in Los Angeles where one's apartment can't go one day without getting covered in dust.
After each clean with the Floor One S7 Pro, my floors get so clean it feels glorious kicking off my slippers and walking barefoot for a little while – though, unfortunately, as every pet owner knows, they never really stay clean for long.
Image 1 of 2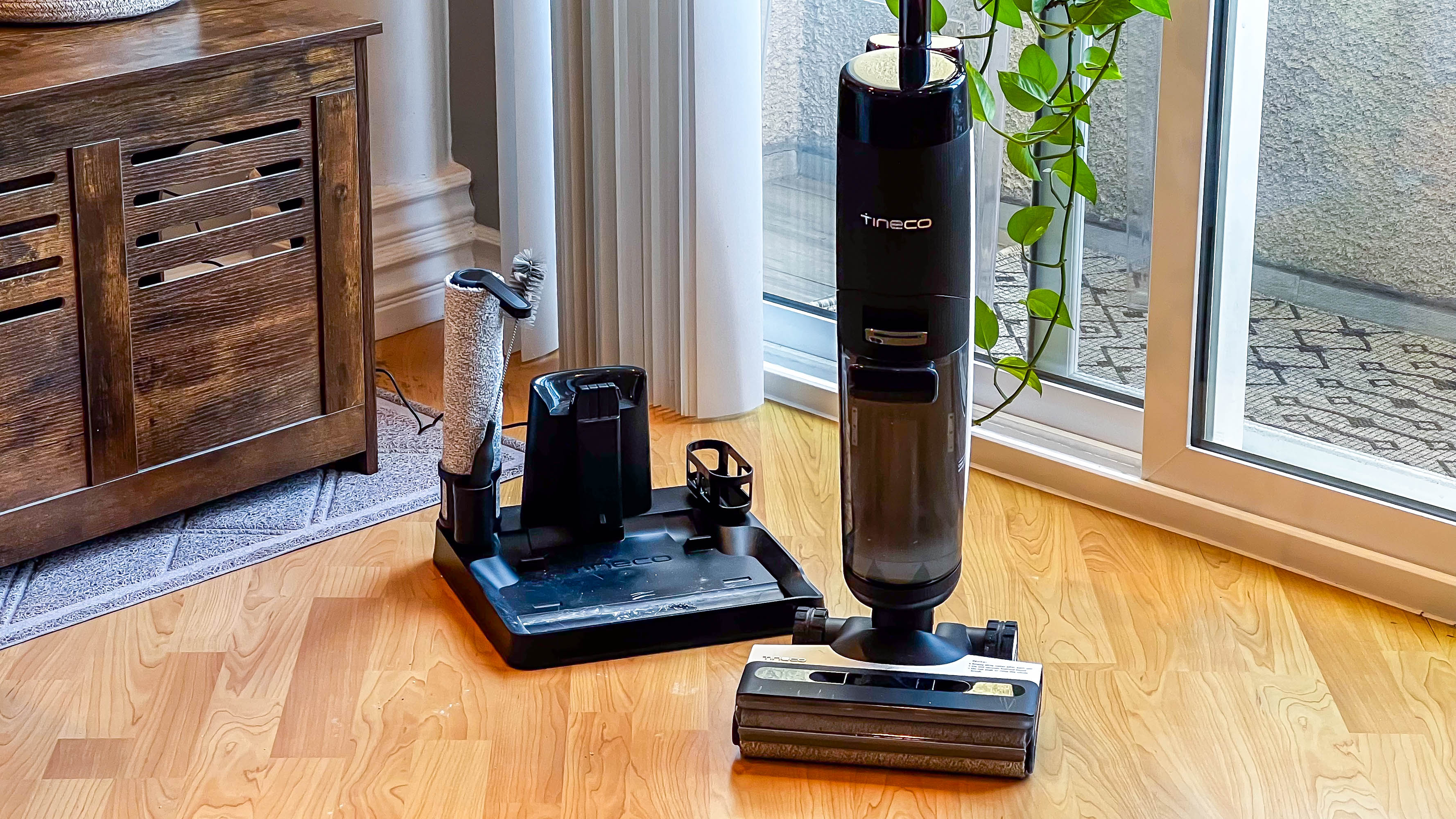 Image 2 of 2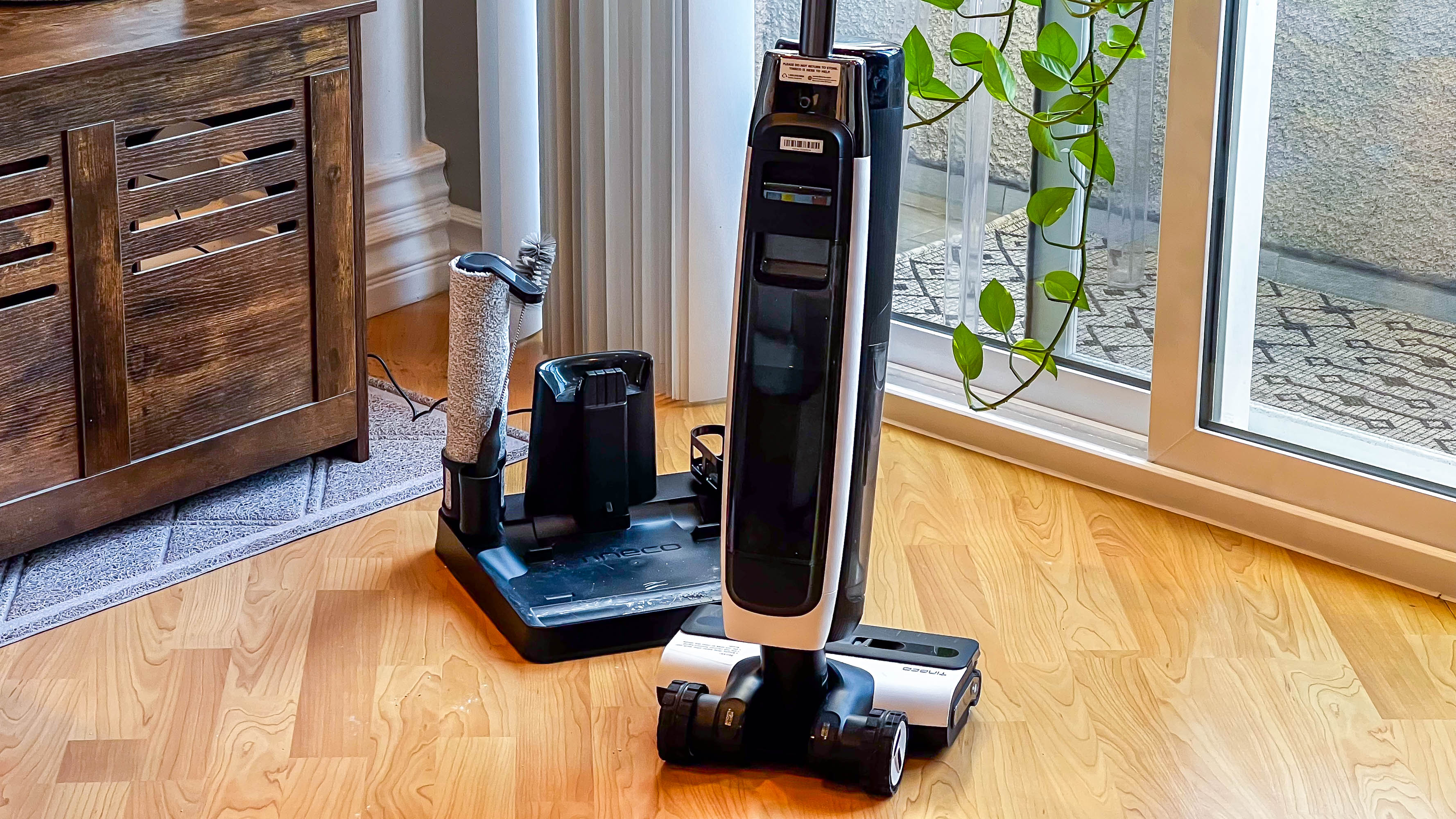 What's more, the fact that it doesn't kick out debris when you're vacuuming means it saves you even more time since you don't have to go back and do a second run. It also means you can do another quick run later in the day if it gets dirty again.
Too tired to vacuum? That's where Floor One S7 Pro's SmoothPower bi-directional self-propulsion system comes in handy. That feature may be a mouthful to say, but it makes vacuuming a tad more effortless as it propels itself forward and backward – with still some assistance from you, of course – taking some of that responsibility off your arm and shoulder as well as minimizing the energy you're putting into the task. 
I have found that I still need to direct where to go and use some effort, especially if there's a stain that's particularly difficult to remove. But, for the most part, my arm muscles are doing around half the usual work.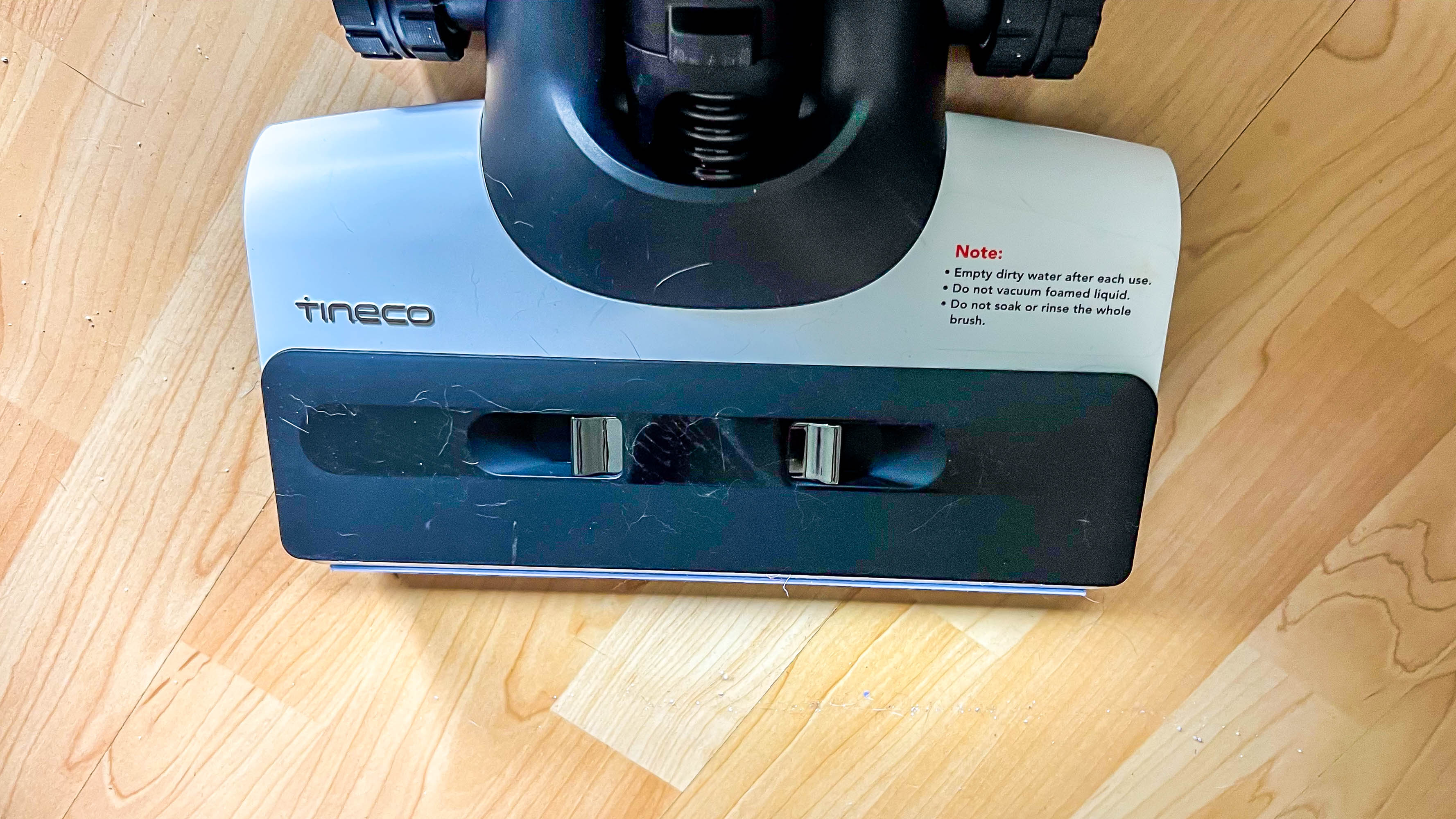 I love cleaning corners and other hard-to-reach areas with it as well, thanks to the upgraded brush head that only has the tiniest 1cm gap on both ends, which means spaces along baseboards are cleaned properly.
The Floor One S7 Pro defaults to Auto Mode, which uses Tineco's iLoop Smart Sensor technology that automatically adjusts suction power depending on the amount of debris being detected, but you should experiment with the different modes to find what works best for your daily cleaning needs. I found that the Ultra Mode works best for me as it deep cleans and deodorizes my floors – living with two cats means dealing with unpleasant odors. There's also the Max Mode for stubborn stains and the Suction Mode for just absorbing spills.
It does get a little louder on Ultra Mode. On Auto, the vacuum averages around 62 dB, but on Ultra, it spikes up to 65 dB. In fairness, compared with other vacuum cleaners, that really isn't loud.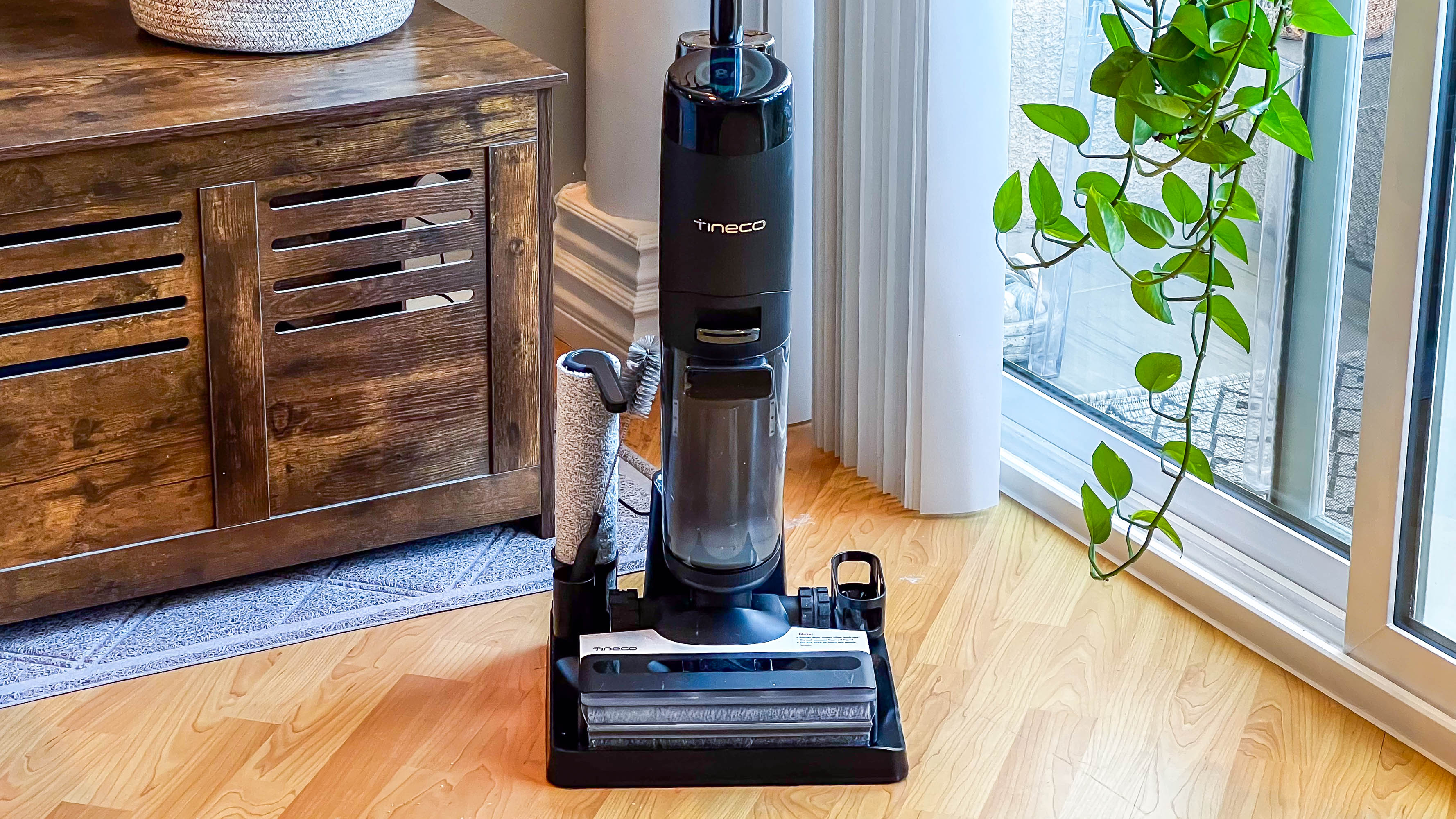 Tineco Floor One S7 Pro: Battery life
Ultra mode cuts that battery life considerably
Enough juice for smaller homes on Auto
Compared with regular non-mopping cordless vacuums, the Tineco Floor One S7 Pro may not have the longest battery life, with Tineco promising up to 40 hours of use. However, for what it does and all the features it has to power, including that bright LED display, that's actually not too bad. 
On Auto mode, I could get two full cleanings of my one-bedroom apartment on one full charge. However, the way this vacuum works is that you really have no choice but to recharge it since its charging base also serves are the dripping and cleaning tray. 
Ultra mode is when things get a little dicey, battery-wise. During testing, I found that just five minutes of use on Ultra knocked 11% off that battery life, which means it has just enough juice to deep clean my apartment before it demands to go back to base for charging. And charging this to full takes about 4 hours.
So, while its battery life is impressive, this is much better suited for smaller homes and apartments.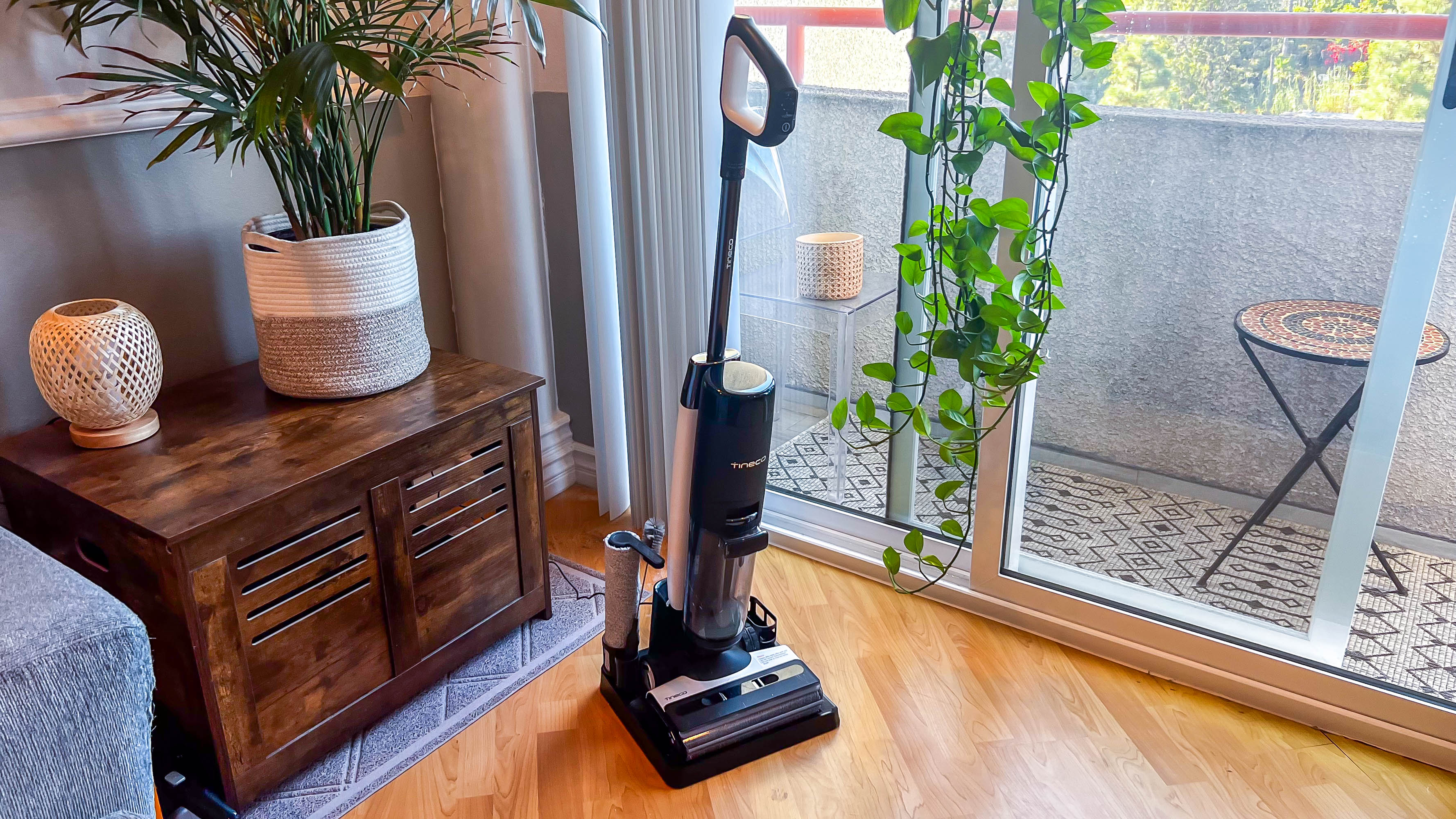 Should you buy the Tineco Floor One S7 Pro?
Buy it if...
Don't buy it if...
Tineco Floor One S7 Pro: Also consider
If the Tineco Floor One S7 Pro isn't for you, why not consider other cordless vacuums?
How I tested Tineco Floor One S7 Pro
I tested the Tineco Floor One S7 Pro for two weeks
I used it almost every day to clean my floors
I carefully tested all of its special features as well
Appointing the Tineco Floor One S7 Pro as my main cleaning tool, I used it to clean my floors almost every day and every time one of my cats threw up a hairball. I made sure to put all its special features through their paces to see how effective they are.
I've been testing and reviewing vacuum cleaners, home appliances, and smart home devices for different digital publications for years. Currently, I've taken on the role of Interim Homes Editor for TechRadar.
Read more about how we test
First reviewed November 2023