Corsair Virtuoso Pro: Two-minute review
If you think about it, it makes a lot of sense to use a pair of open-back headphones when gaming as that tends to give the audio a bit more room to breathe, which should lend itself well to delivering that immersive soundstage and accurate sound imaging you want during gameplay. So, it's kind of strange that not many gaming headset manufacturers are keen to jump on that bandwagon.
Luckily, Corsair is making up for lost time with its bold new Corsair Virtuoso Pro, an open-back addition (its very first) to its already excellent gaming headset line, many of which are among the best gaming headsets on the market.
Corsair isn't, of course, a pioneer in the open-back gaming headsets scene – Epos, Audio-Technica, and even Philips all got there first. Still, this new arrival is a big deal, as none of the big gaming peripheral manufacturers have been intrepid enough to explore it. 
And what an impressive first entry it is, effortlessly rising to the ranks of the best wired gaming headsets out there and so much so it might convince Corsair's rivals to make their own. It has me convinced.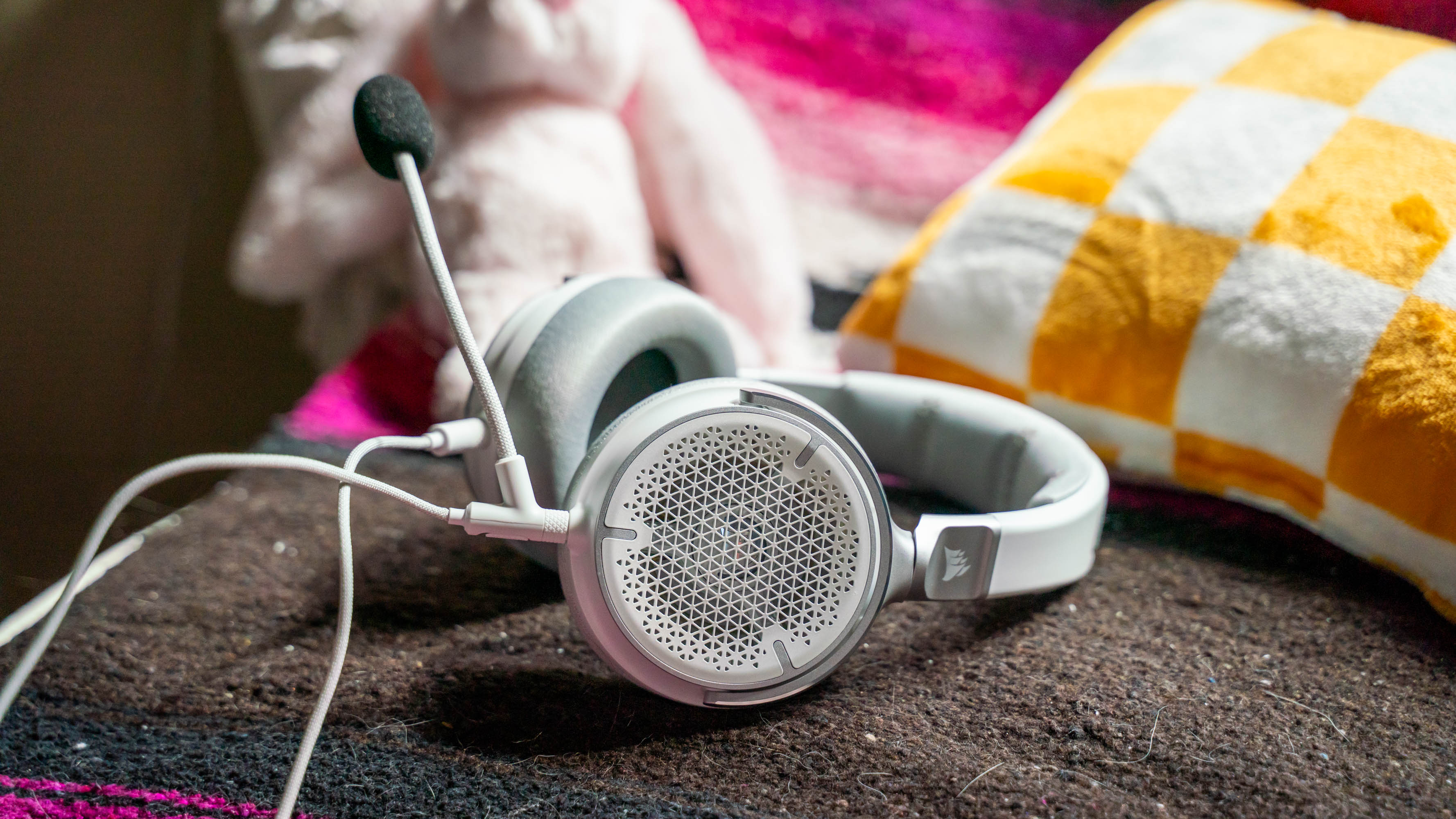 Coming in black and white colorways, the Corsair Virtuoso Pro doesn't stray very far from Corsair's signature look. It has all the telltale signs – the elegant curves, the brand logo on the ear cups and yokes, and the luxurious but solid finish. It's just as beautiful, in fact, as all of Corsair's recent gaming headset releases, especially in white.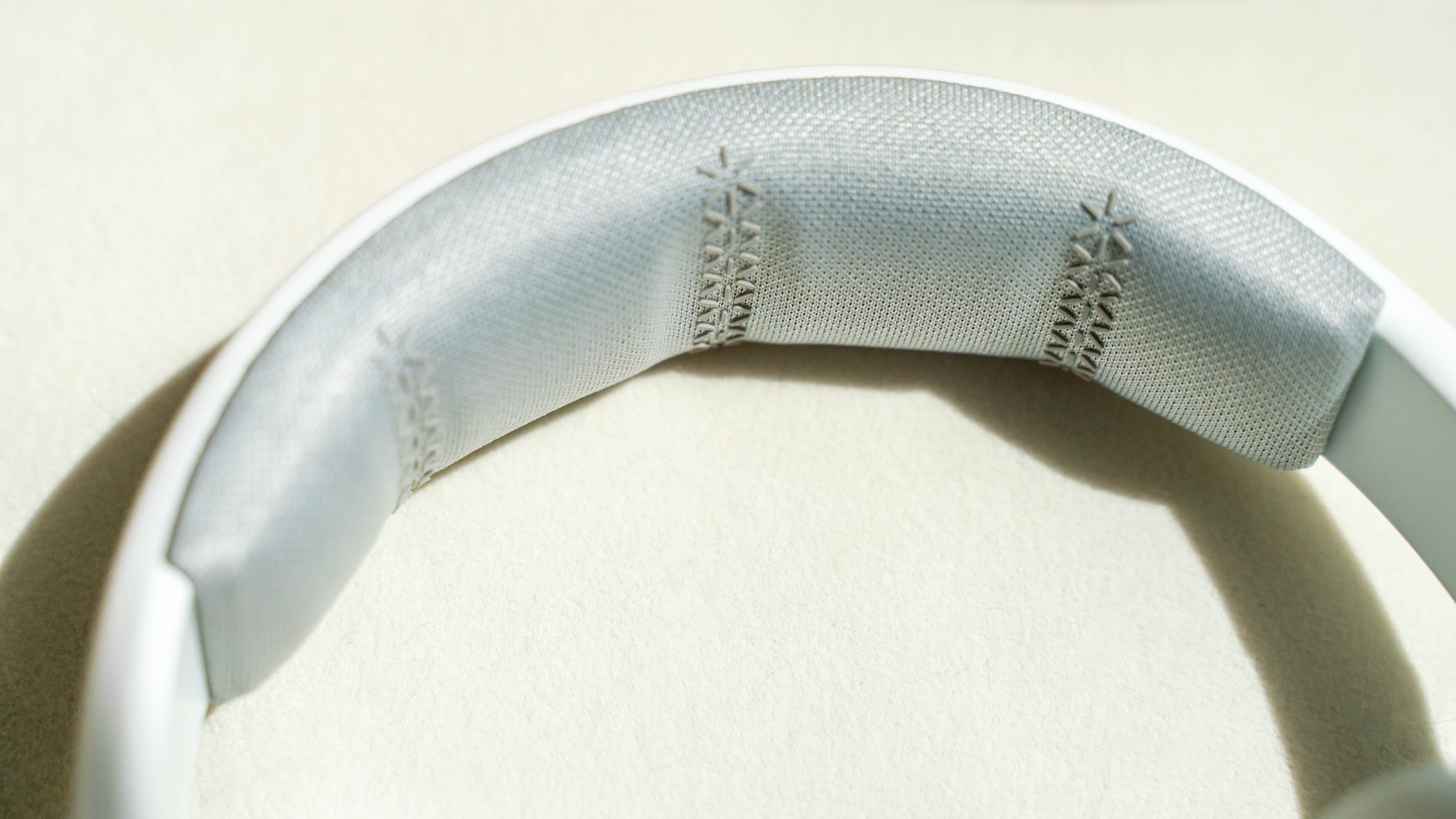 Understandably, as it is its very first attempt at an open-back gaming headset, there are design choices that could have been better. The headband foam is on the thinner side and not very plush, and the earpad fabric isn't the softest. Plus, the headset itself, while fairly lightweight, isn't the lightest out there at 338g, although that isn't surprising as wired open-back gaming headsets do tend to be on the heavier side.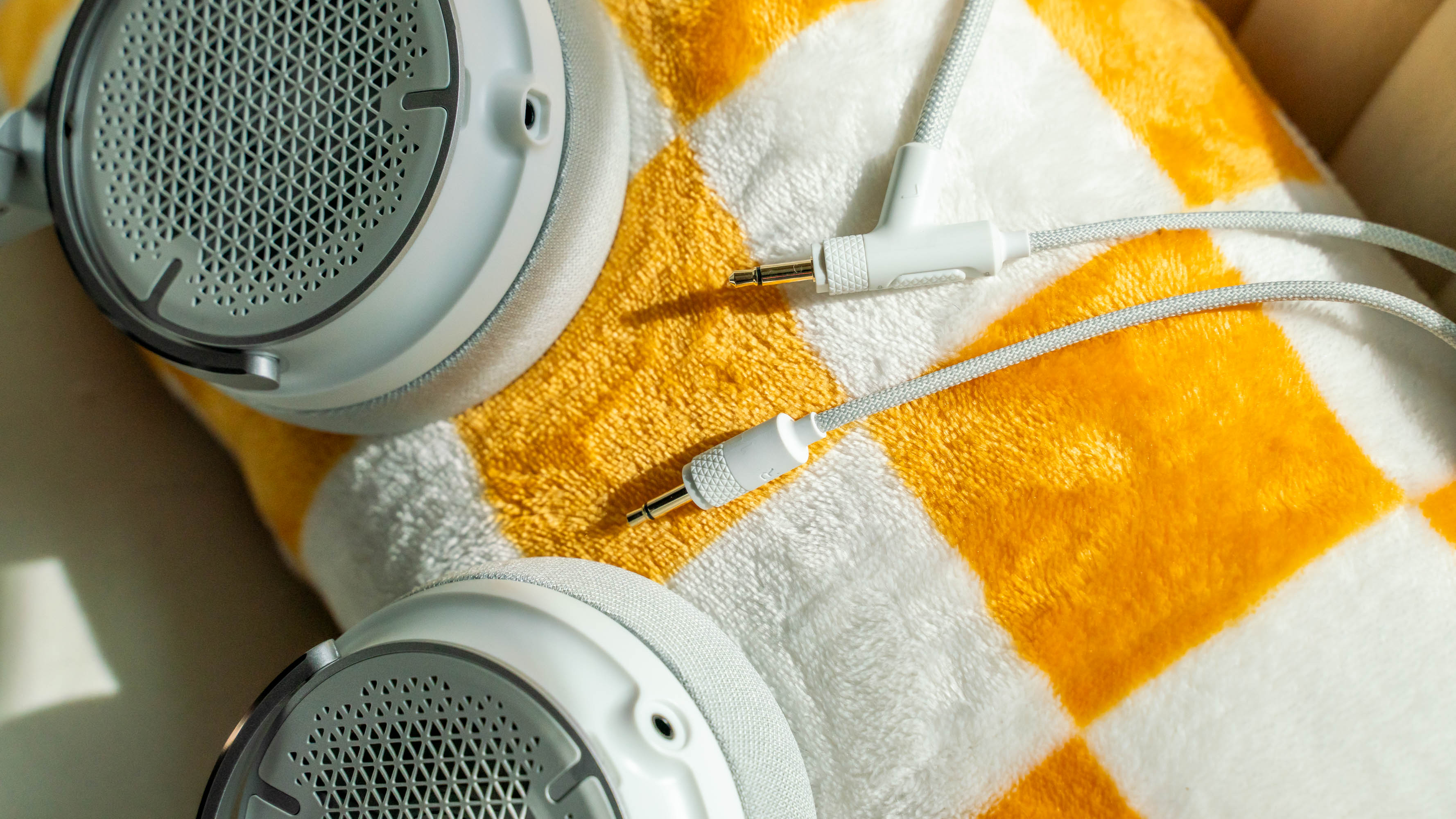 The one thing I don't like about the design is the fact that the mic, which is detachable, is attached to the dual 3.5mm audio cable that also attaches to the right earcup for audio. It's really not a lot different from a regular 3.5mm cable, but it just feels a lot more cumbersome in practice. Now that I think about it, it's really the mic that's the Virtuoso Pro's weakest point, but more on that later.
Image 1 of 2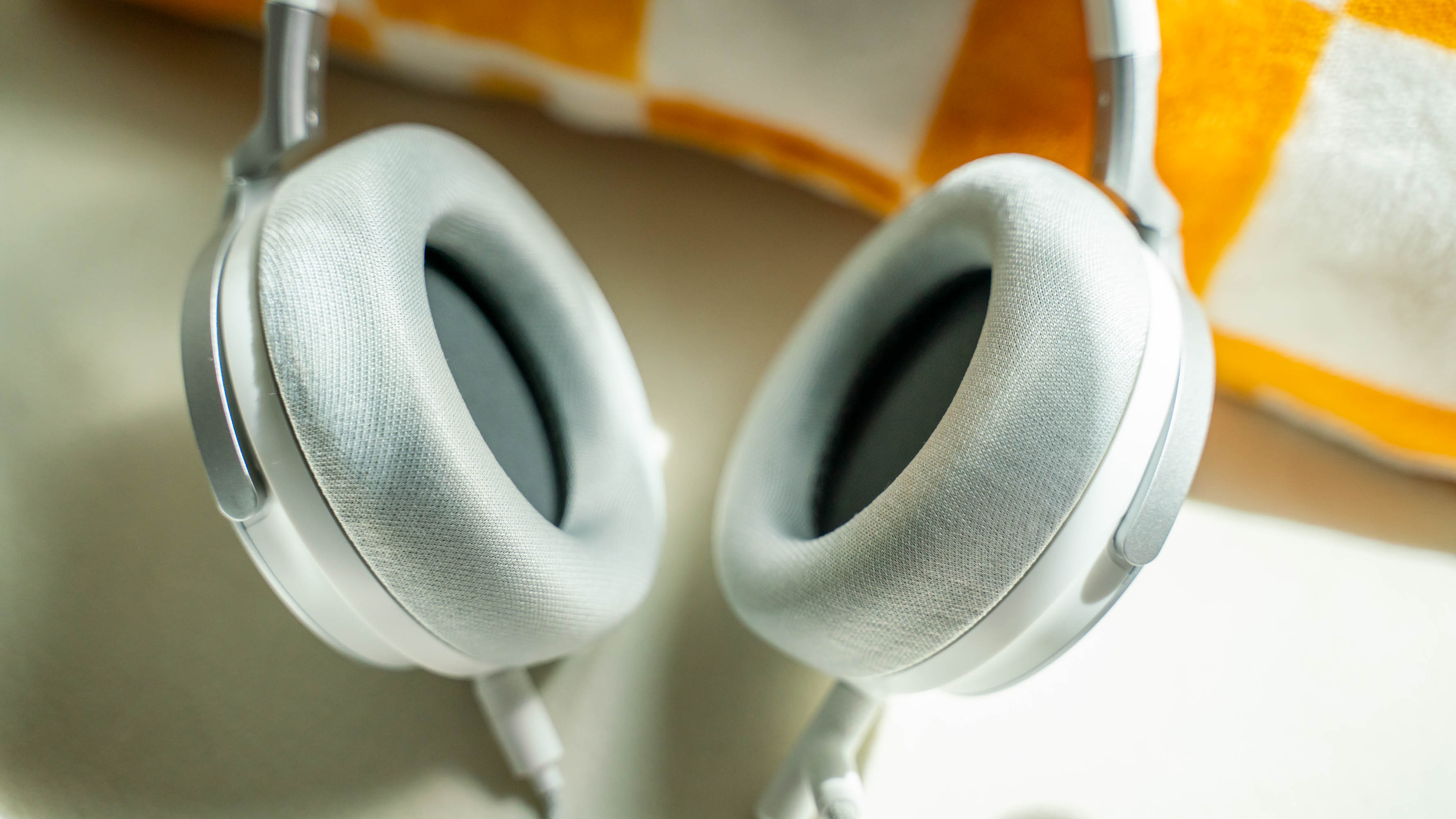 Image 2 of 2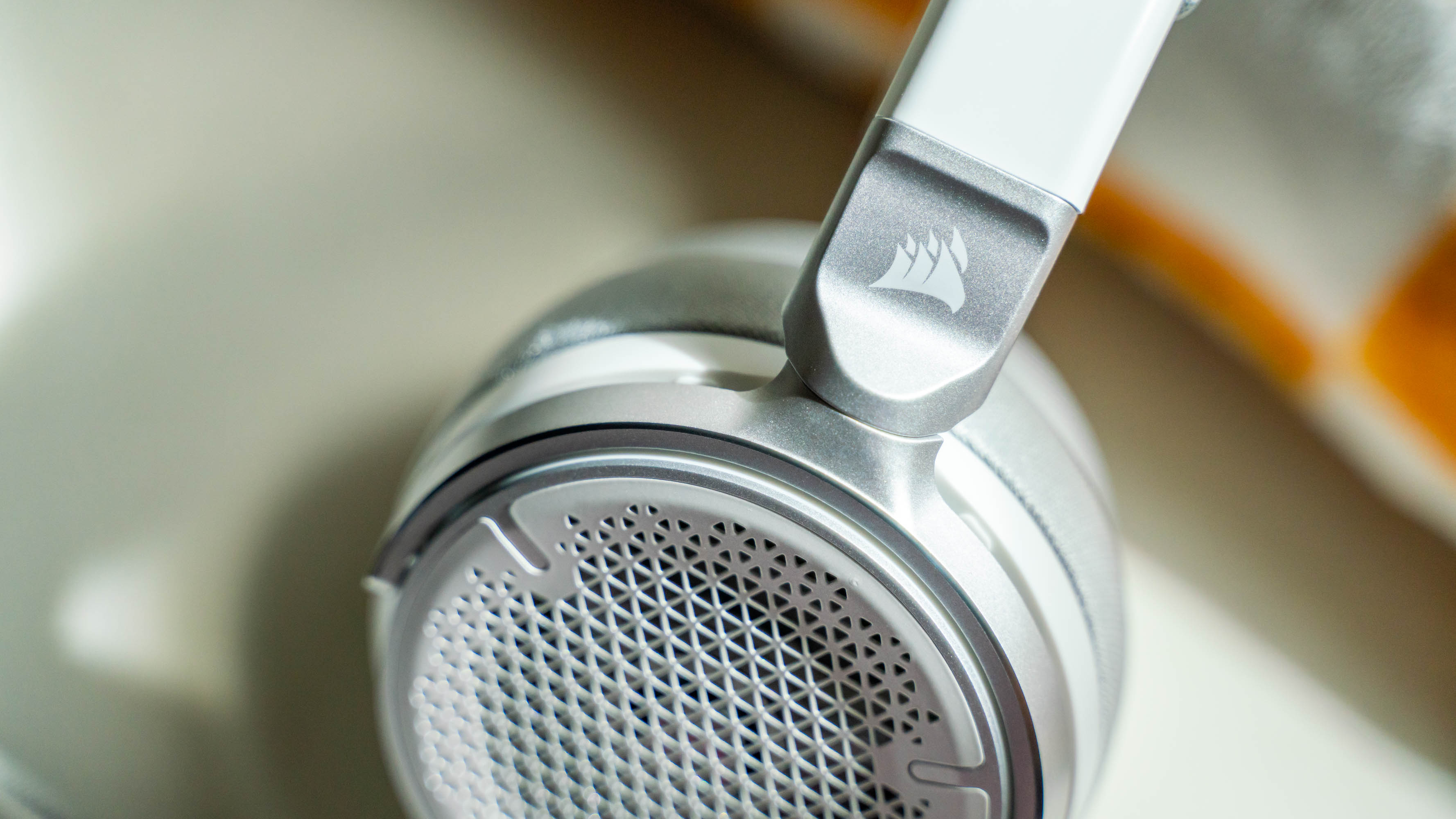 Despite those minor shortcomings, there's plenty to love about the gaming headset's design. The earpads are plush, big, and made of breathable fabric, enveloping your ears while still keeping things airy – though that is also the nature of open-back headphones. The ear cup yokes offer a lot of swivel, allowing the ear cups to conform to just about any head shape. And, the overall build is as premium as Corsair's other high-end offerings. So, expect a cool and comfortable gaming session when you've got these on.
Image 1 of 2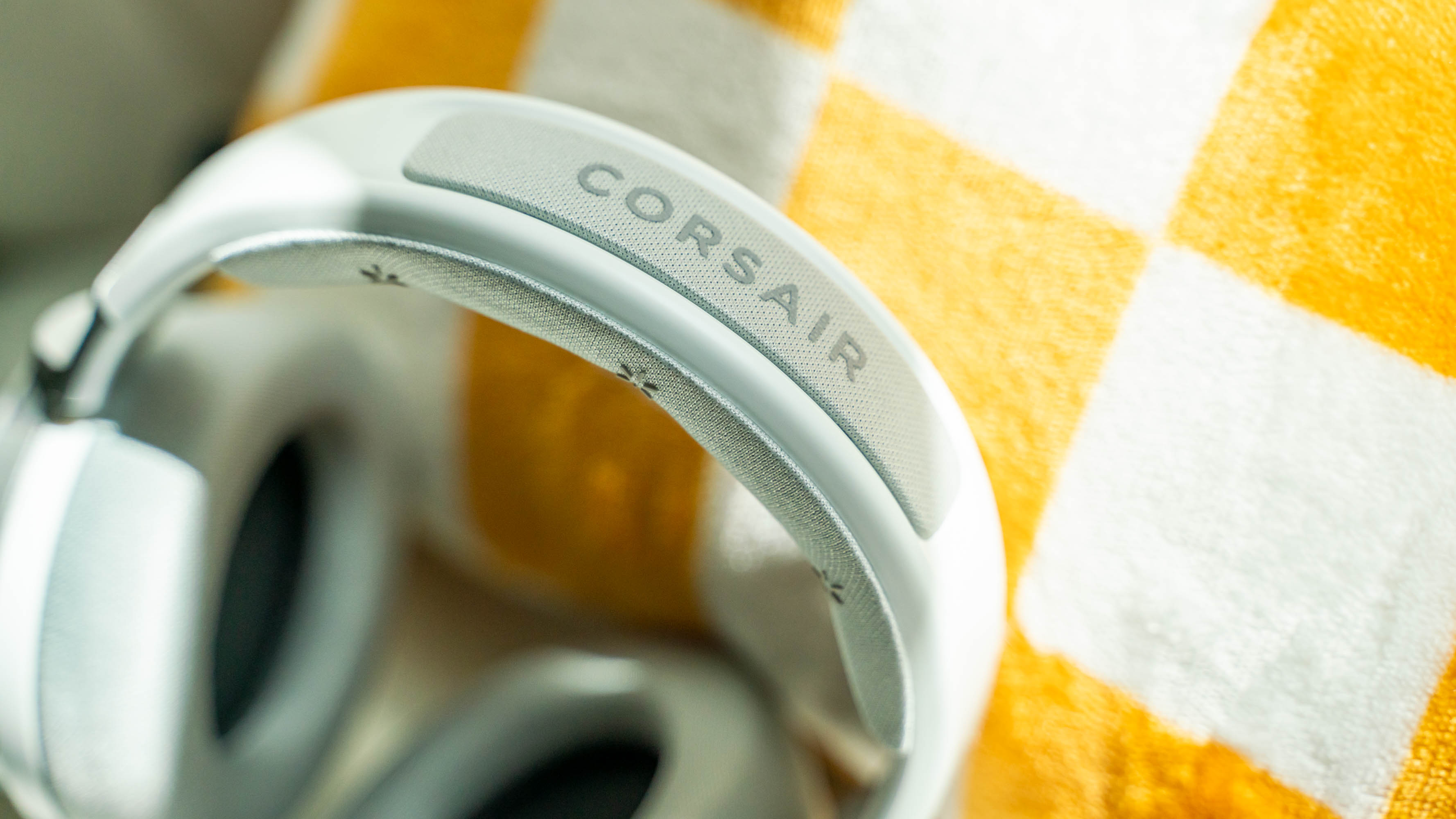 Image 2 of 2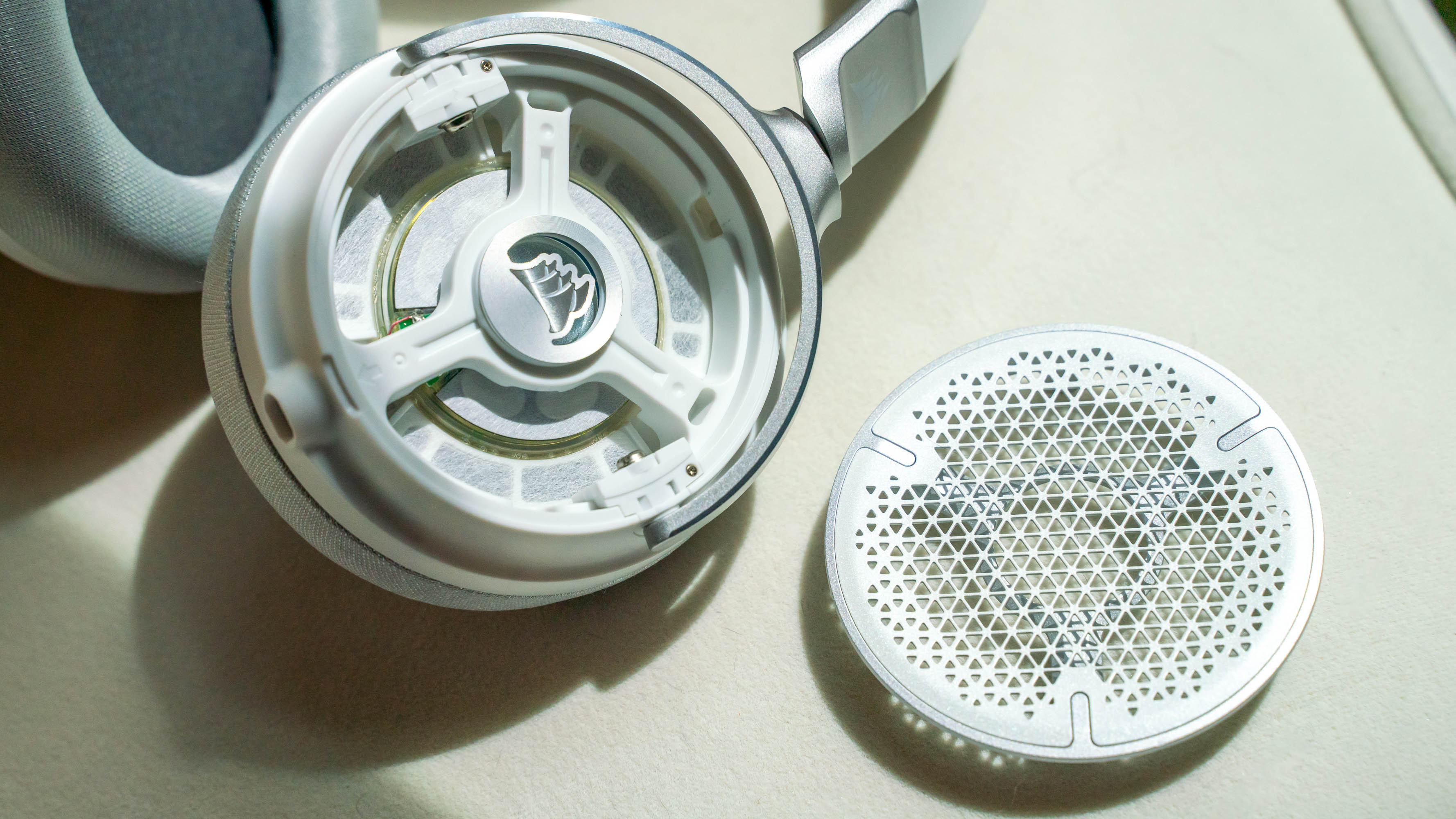 The Virtuoso Pro is also extremely customizable. The speaker tags on the ear cups are replaceable and interchangeable – I'm assuming here that Corsair will roll out a line of accessories at some point. As are the earpads and the headband cushion, though the headband cushion takes a little bit of finagling to pry off.
As you may have concluded already, this is a wired 3.5mm gaming headset, which means that you will be tethered to your laptop or PC. But, you do get a nice set of cables in the box, a 3.5mm to dual 3.5mm audio cable with the mic boom, a 3.5mm to dual 3.5mm audio cable, and one y-adapter cable, which is necessary if you're connecting to your gaming PC.
If you're not familiar with open-back headphones and gaming headsets, there are a few things to keep in mind. Open backs are generally more spacious and wider in soundstage as the sound is going everywhere, instead of being stuck inside the ear cups. They also tend to have brighter highs that deliver lots of details and clarity. And, for better or worse, that sound tends to bleed out, which means your office neighbors might hear heavy gunfire or whatever beats you're listening to if you don't keep that volume down.
And, that's basically what you'll get with the Corsair Virtuoso Pro. This headset delivers a lot of space, its soundstage even wider than the SteelSeries Arctis Nova Pro. I AB'ed the two during testing, and my beloved Arctis Nova Pro now feels very confined next to it. And its sound imaging is just as impressive. When playing Hogwarts Legacy, it was apparent that all the sound elements had clarity to them, and I could hear precisely where they were in the soundstage, resulting in a very immersive experience.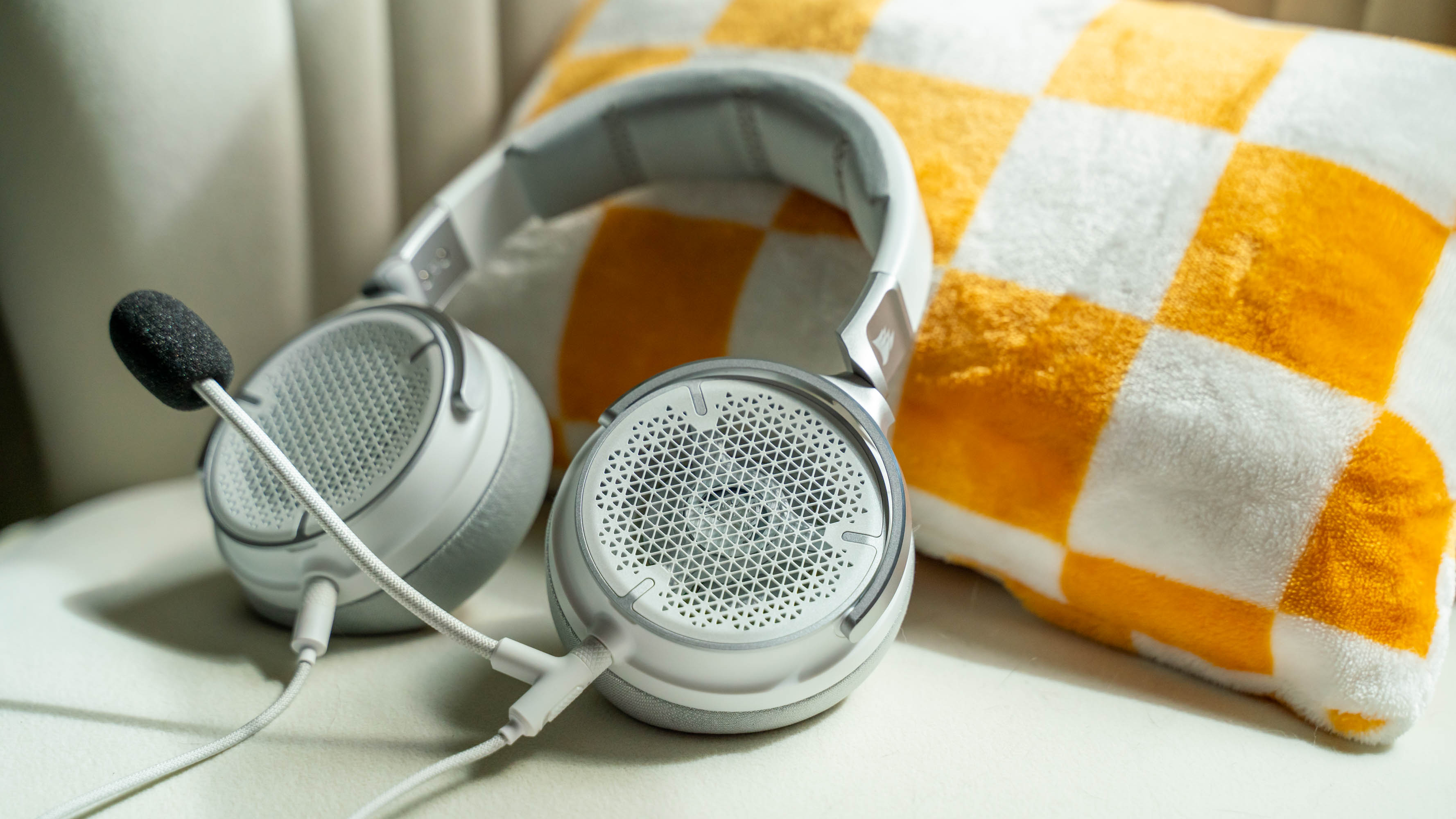 It helps that it has 50mm graphene drivers – similar to those in the Logitech Pro X 2 Lightspeed – that also contributes to its very detailed audio quality. Speaking of detailed audio, the highs are incredible here, bright without being painful or fatiguing except in a handful of situations, and with lots of detail and clarity. The synths and highs in Taylor Swift's Bejeweled were bright and sparkly, and the ukelele in Florence and the Machine's Dog Days Are Over was bright and clear.
There's plenty of bass as well. It's not in your face like other gaming headsets, but it has good low-end response, especially considering that it's an open-back headset. Both Kendrick Lamar and SZA's All the Stars and Kavisky's Nightcall had good bass and even decent rumble.
It's not all perfect, performance-wise, however. The mids are a little pulled back, and since the high end is pushed forward, you're getting harsher guitars, which means that the sound can be unpleasant with rock songs. Listening to The Strokes' Reptilia hurt my ears and gave me a mild headache.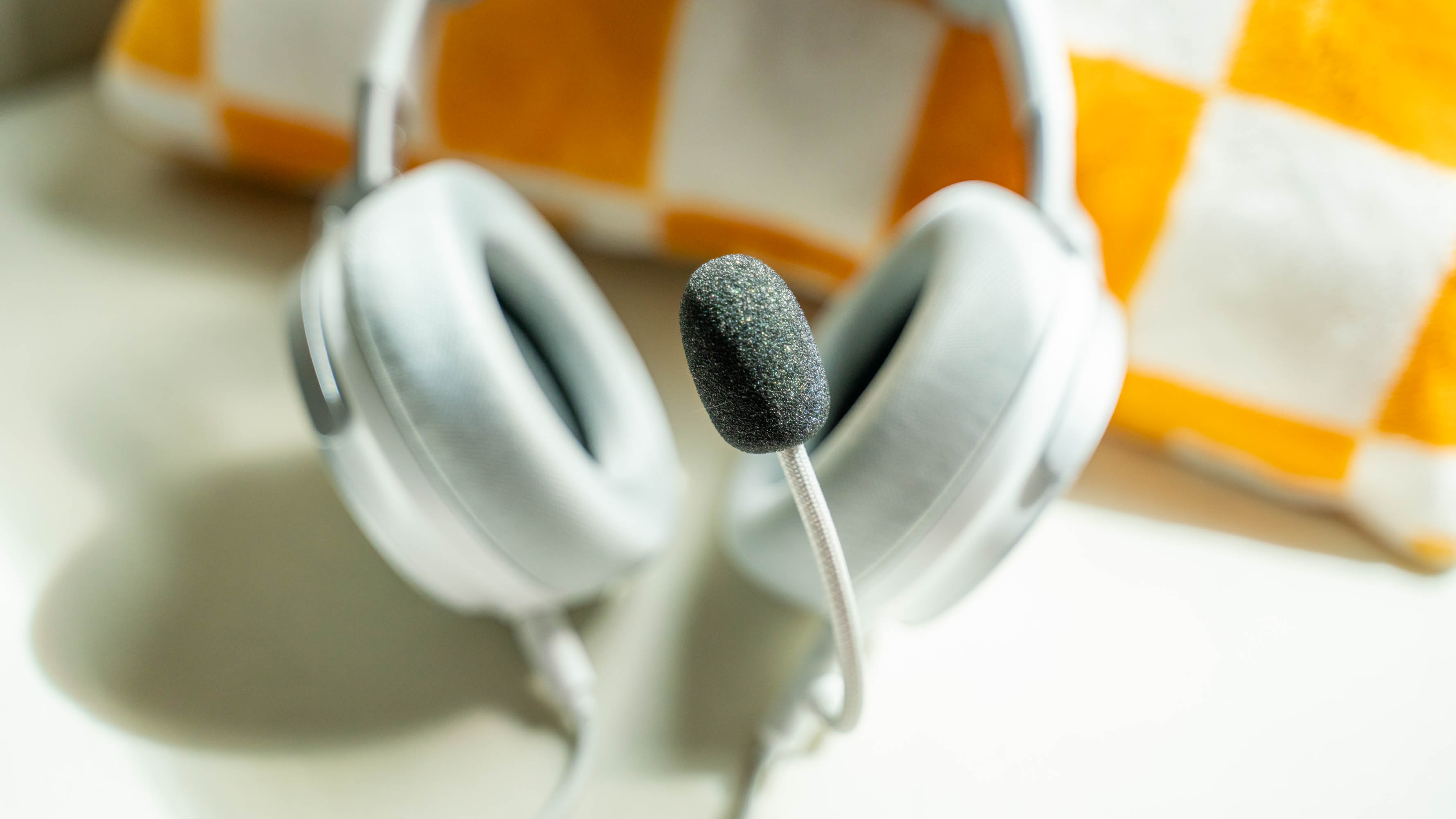 Then there's the mic. Your voice will come through loud, clear, and audible here, which means that your teammates (or coworkers, if you choose to use this as your work headset as well) won't have trouble understanding you. However, your voice will come through a little compressed and harsh-sounding. There will be some sibilance as well. To its credit, it is a very directional mic so that folks you're chatting with won't be able to hear any background noise – yes, that includes you tapping or button-mashing away at your keyboard.
Those flaws are minor at best, however. Overall, you'll find the Corsair Virtuoso Pro a pretty impressive gaming headset – perhaps one of the best in the market right now. Not too shabby at all for a first entry in the open-back gaming headset game.
Corsair Virtuoso Pro: Price & availability
How much does it cost? $199.99 / £169.99 / AU$239 
When is it available? Available now
Where can you get it? Available in the US, UK, and Australia
The Corsair Virtuoso Pro is not a cheap purchase. At $199.99 / £169.99 / AU$239, it sits in the premium market, especially considering that it's wired. In fact, you'll find that it's a bit more expensive than offerings from Epos and Audio-Technica. However, I can guarantee that it's worth the splurge over the competition - if you have the money to spend.
That's especially because it is cheaper than both the wired SteelSeries Arctis Nova Pro and the graphene-driver-fitted Logitech Pro X 2 Lightspeed, which sit at the top of the gaming headset pile in terms of performance and value.
If you are ready to explore the world of open-back gaming headsets, however, and you just don't have that money to spare, I would look at some of Philips' offerings. They are a lot cheaper, and they're better-reviewed than what AT has on offer.
Corsair Virtuoso Pro: Specs
Should you buy the Corsair Virtuoso Pro?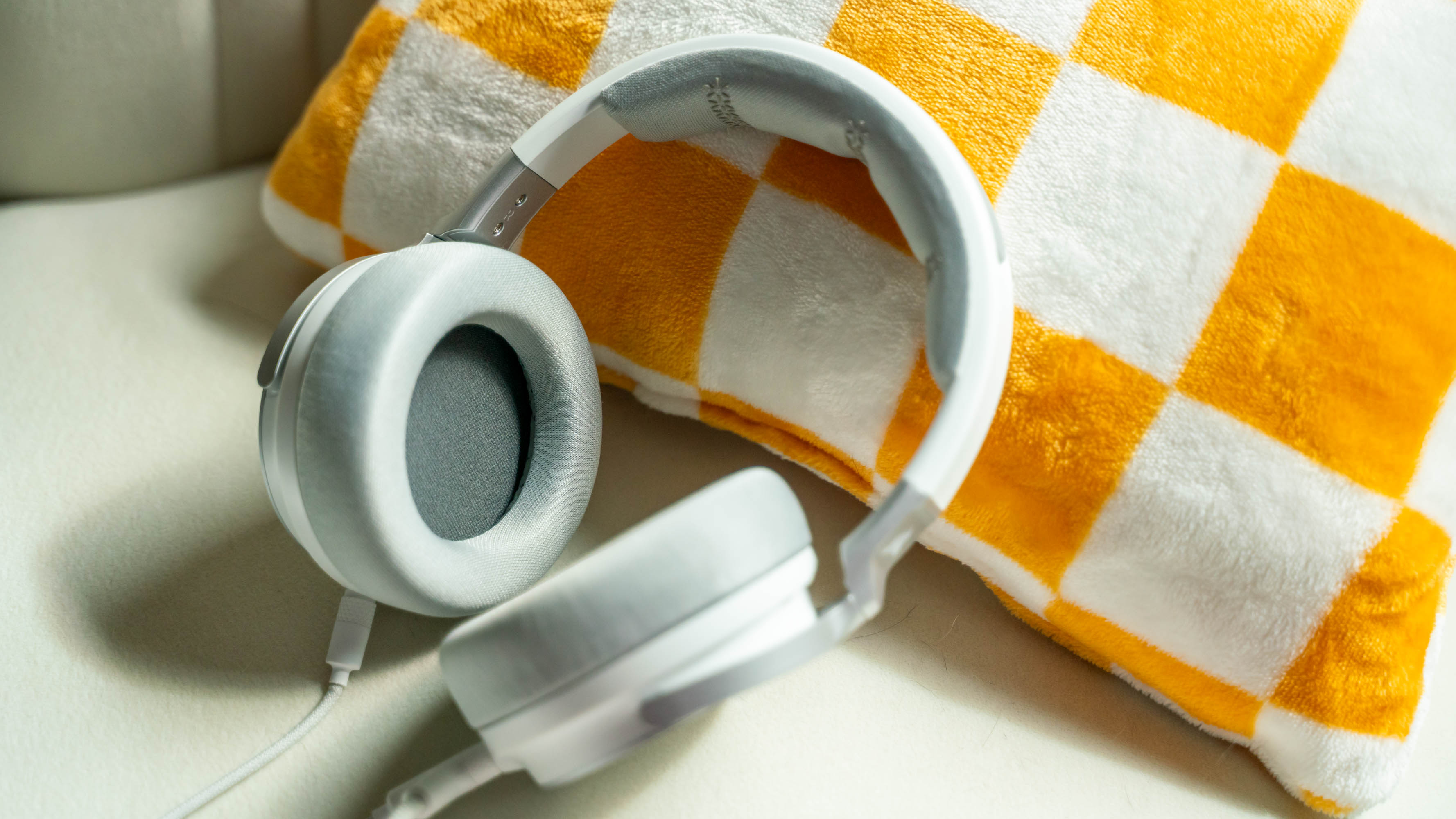 Buy it if...
You want an open-back gaming headset
This might not be the first open-back gaming headset or the most affordable, but if you want top-notch sound for gaming, this is the best.
You don't care for wireless
If you don't want the hassle of needing to charge every few days, this is one of the best wired gaming headsets out there.
You got a collection going
If you're a gaming headset collector like me, this is a fantastic addition to your collection. It's more expensive than other open-back gaming headsets, but it's worth it.
Don't buy it if...
You prefer closed-back headsets
If you're not ready to jump on the open-back gaming headset bandwagon, you should skip this one... for now.
You're on a tight budget
If you are ready to experience the joys of open-back but don't have the money, Philips has a few cheaper alternatives.
Corsair Virtuoso Pro: Also consider
How I tested the Corsair Virtuoso Pro
Spent a week testing it
Used it for gaming, streaming, and music listening
Tested it with a variety of games, songs, and movies
I tested the Corsair Virtuoso Pro for a week, using it as my main headset for gaming, media consumption, and work video calls. I made sure to test its open-back quirks, AB'ing it with my favorite closed-back gaming headset, and put its features through their paces, making note of its build quality and comfort in the process.
I've been testing, reviewing, and using gaming headsets for years as a freelance tech journalist and now as one of the Computing editors at TechRadar. My years of experience along with my discerning audio tastes make me more than qualified to test and vet these devices for you.
First reviewed September 2023