The Turtle Beach Scout Air wireless gaming earbuds manage to get the job done on a number of fronts and are a solid option if you're in the market for a pair of simple and effective mid-range buds.
Don't expect incredible quality here though, as nearly everything about the Turtle Beach Scout Air gaming buds is pretty middle-of-the-road. Audio for gaming and casual music listening is decent without feeling particularly full-bodied or accentuated in any one area. Plus, the overall average battery life and awkward form factor make them rather unsuitable for extended listening sessions.
It's not all bad news, though, and these buds do excel in some pretty important areas. Their low-latency Game mode is fantastic for providing accurate and responsive audio while gaming and a high water resistance rating means they're perfectly suitable for both indoor and outdoor use. If you can deal with their shortcomings, the Turtle Beach Scout Air gaming earbuds are a solid pick if you're after a well-rounded and versatile pair of buds.
Price and availability
You can get the Turtle Beach Scout Air gaming earbuds for $99.99 / £89.99, either from the brand's official website or other big box retailers. This is fairly competitive as far as gaming-focused true wireless earbuds go, coming in much cheaper than the Razer Hammerhead Hyperspeed earbuds for PS5 which cost $149.99 / £149.99 / AU$259.
While you'll get overall better performance from non-gaming earbuds released around the same timeframe, such as the Creative Outlier Pro for $119 / £84.99 (around AU$159), you'll find that the Turtle Beach Scout Air buds are discounted quite regularly, making them worth keeping in mind during key sales periods.
Design and features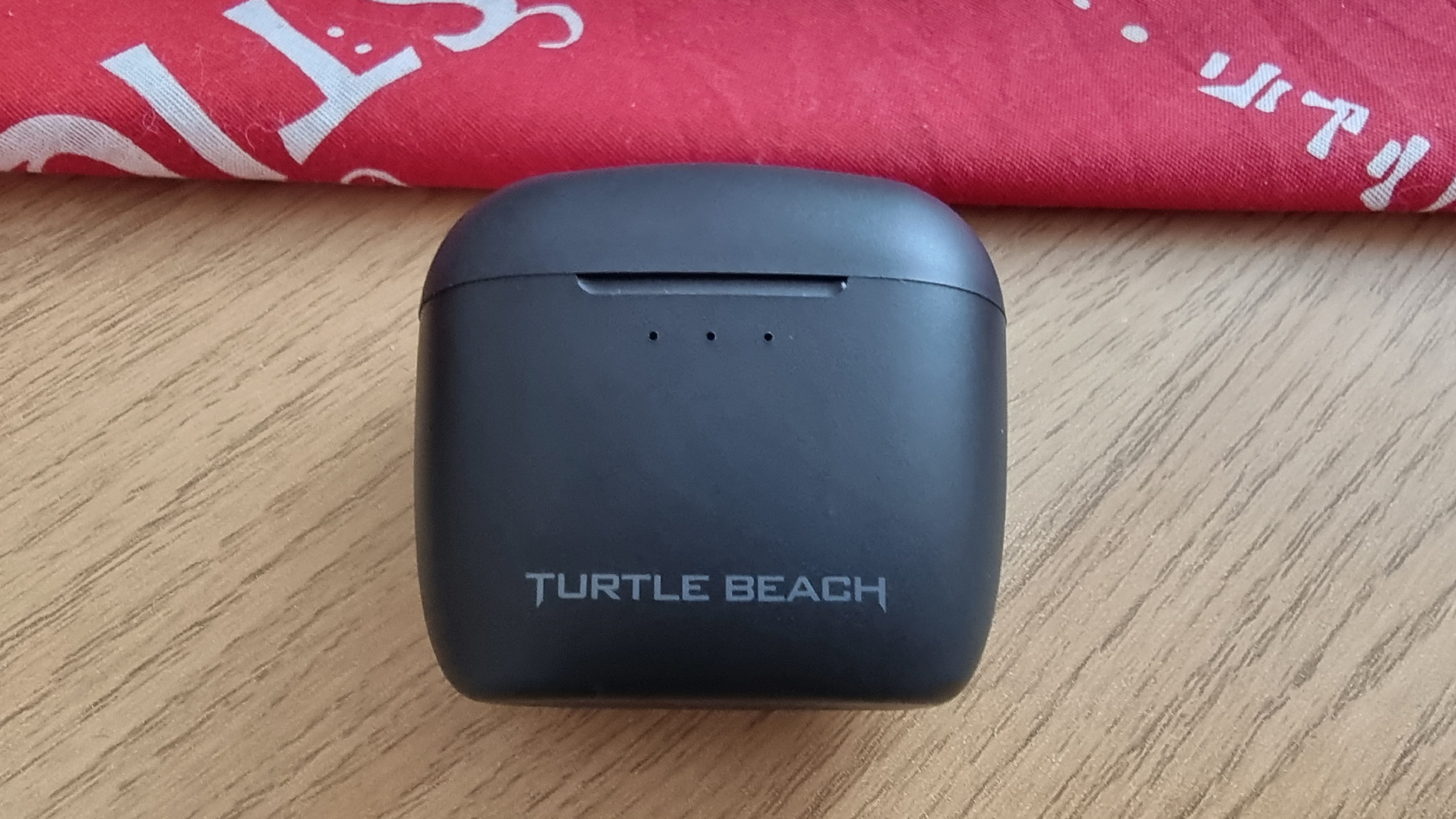 The Turtle Beach Scout Air gaming earbuds come in a pocket-friendly charging case that features a lightweight design and form. A line of three white LEDs on the case indicates the state of charge for your buds, too, which is a welcome addition for seeing how much battery they have at a glance. On the rear, you've got a USB-C for charging up the case, and buds, once it's run dry.
Flip open the charging case to find the earbuds inside, and you'll notice that they have a rather distinct look. While there are no complaints to be had in terms of overall build quality, the stems of the buds are slightly angled by design, and the buds themselves don't rest well in the ear without some fidgeting. Readjusting them mid-session was a fairly common occurrence just to make sure they wouldn't slip out.
This form factor led to the buds becoming more uncomfortable over time; in fact, after just a couple of hours, I felt I needed to place them back in the case to give my ears a bit of a break. The buds made my ears slightly achy and overly warm over the course of a cross-country train ride, and it was a relief to stop using them for a bit.
The Turtle Beach Scout Air gaming earbuds do excel in other areas, though. Bearing an IPX4 water resistance rating, they can operate in conditions equal to an average amount of rainfall, and are resistant to small splashes of water. This makes them ideal for out-and-about play just so long as you're not running into a storm with them.
As for connectivity, you're strictly dependent on Bluetooth with the Turtle Beach Scout Air gaming earbuds. While that makes them ideal for Nintendo Switch, Steam Deck and Android-based devices, you'll need to look elsewhere if you're after buds that'll be compatible with PS5 and Xbox Series X|S.
Performance and battery life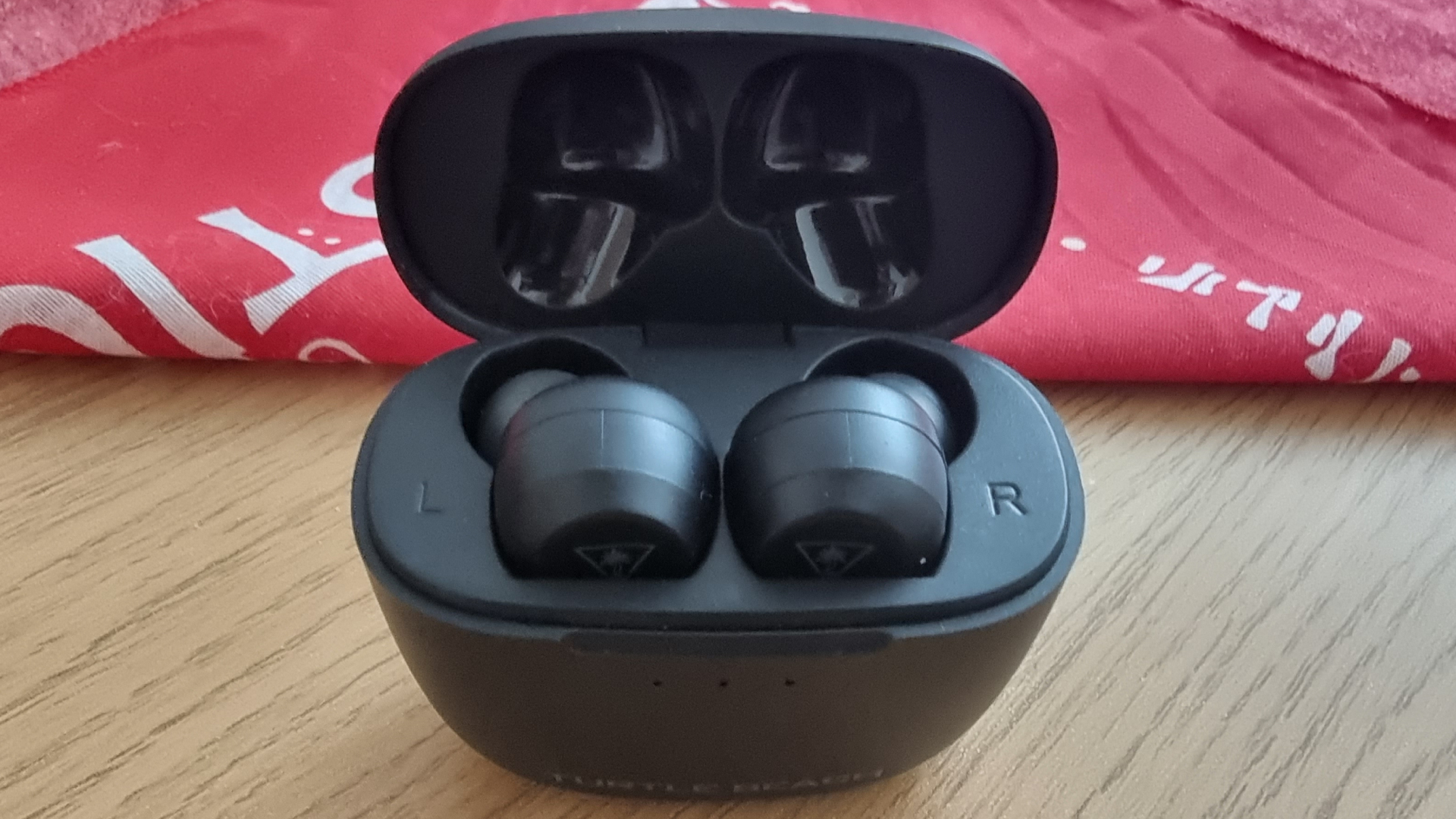 The Turtle Beach Scout Air gaming earbuds perform adequately in terms of sound quality, but they're not particularly special. The overall sound profile is decent but rather flat. Music with particularly high production value - like the Sonic Frontiers soundtrack or Tool's 10,000 Days, for example - doesn't sound as rich or full-bodied as it should when listened to with some of the best gaming earbuds around.
The earbuds do fare better for gaming, thankfully. A built-in low latency Game mode helps to reduce delay inherent with Bluetooth connectivity. The mode allows for accurate, responsive audio which makes them an excellent choice for Bluetooth-ready devices.
Connectivity in itself can be an issue, though. When pairing the buds to my Android phone (which you can do by flipping open the charging case with the buds remaining inside), I often found that only one of two earbuds would pair. As a result, expect to have times when you'll need to unpair the device and try again. This is a substantial frustration and one you wouldn't expect to deal with when spending nearly $100 / £100.
Battery life is acceptable, with the charging case providing up to 20 hours of battery when it's fully topped up. It's a shame that the earbuds themselves can only hold up to five hours of charge, but that should still be enough for most daily activities, and it helps that the case charges them fairly quickly, in roughly 60 - 90 minutes from empty to full.
Overall, the Turtle Beach Scout Air wireless gaming earbuds are a decent pair if you can grab them in a sale. It's hard to recommend them at full price given their relatively flat sound and occasional connectivity issues. That said, they're about as affordable as true wireless gaming earbuds get. If you have the budget, then, we'd recommend a higher-quality pair like the excellent Epos GTW 270 Hybrid Earbuds.
Should I buy the Turtle Beach Scout Air gaming earbuds?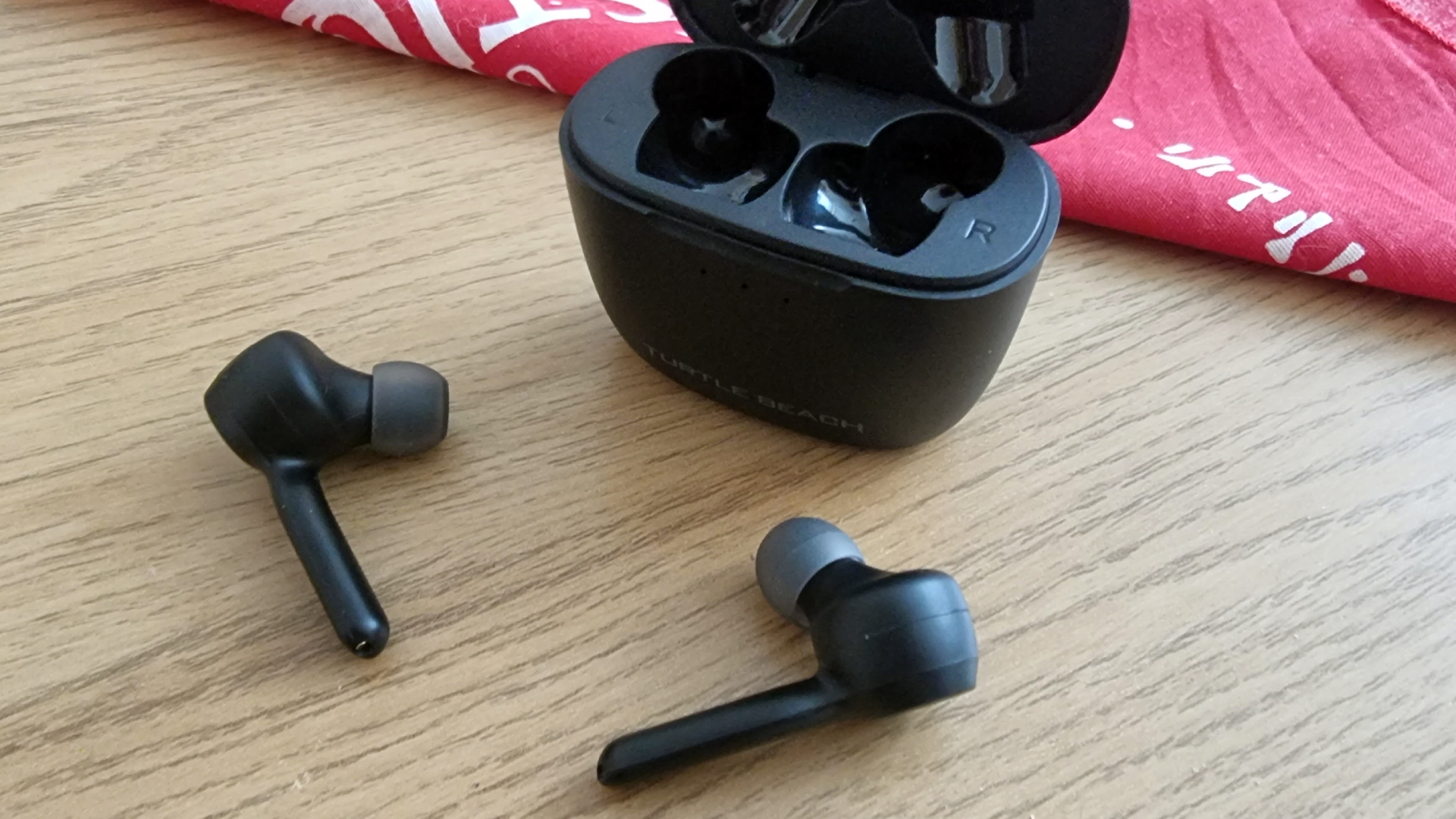 Buy them if...
Don't buy them if...
How we reviewed the Turtle Beach Scout Air gaming earbuds
I tested the Turtle Beach Scout Air gaming earbuds over the course of a couple of weeks, ensuring to use them in a range of environments including both in and outdoors, as well as aboard public transport. Both casual listening and gaming were tested, and I played many of the best Nintendo Switch games to get a feel for what their low-latency Game mode offers. 
If you'd prefer higher-quality audio while gaming, consider checking out our guides to the best PS5 headsets, the best Xbox Series X headsets, and the best Nintendo Switch headsets to experience a more immersive sound.