Even if you're used to wearing one of the best wired gaming headsets on the market, PDP's Realmz wired gaming headset for Nintendo Switch may surprise you, as it did me. Technically a collectible, with its Sonic the Hedgehog branded aesthetic and figurine embedded in the translucent right ear cup, it's also a highly competent gaming headset boasting solid build quality.
It's also sitting at a very agreeable price point, making the Realmz headset one of the more affordable wired options for Nintendo Switch. Perfect, then, if you primarily play in portable mode, or own one of the best Nintendo Switch controllers that features a 3.5mm headphone port.
What surprised me most, though, is the Realmz's relatively high audio quality. Yes, it's not quite on par with pricier wired headsets like the EPOS H6Pro, but its 40mm drivers deliver competent audio without sacrificing much clarity. Its microphone is also decent, making for a well-rounded gaming headset.
PDP Realmz wired headset - price and availability
The PDP Nintendo Switch Realmz wired gaming headset is available to buy right now for $39.99 / £34.99 (around AU$61.99). US buyers can pick the headset up directly from the manufacturer's website, though do keep in mind that as it's under $50 / £50, additional shipping costs will be added. UK shoppers, however, will need to go to online retailers like Smyths Toys to get their hands on one.
PDP Realmz wired headset - design and features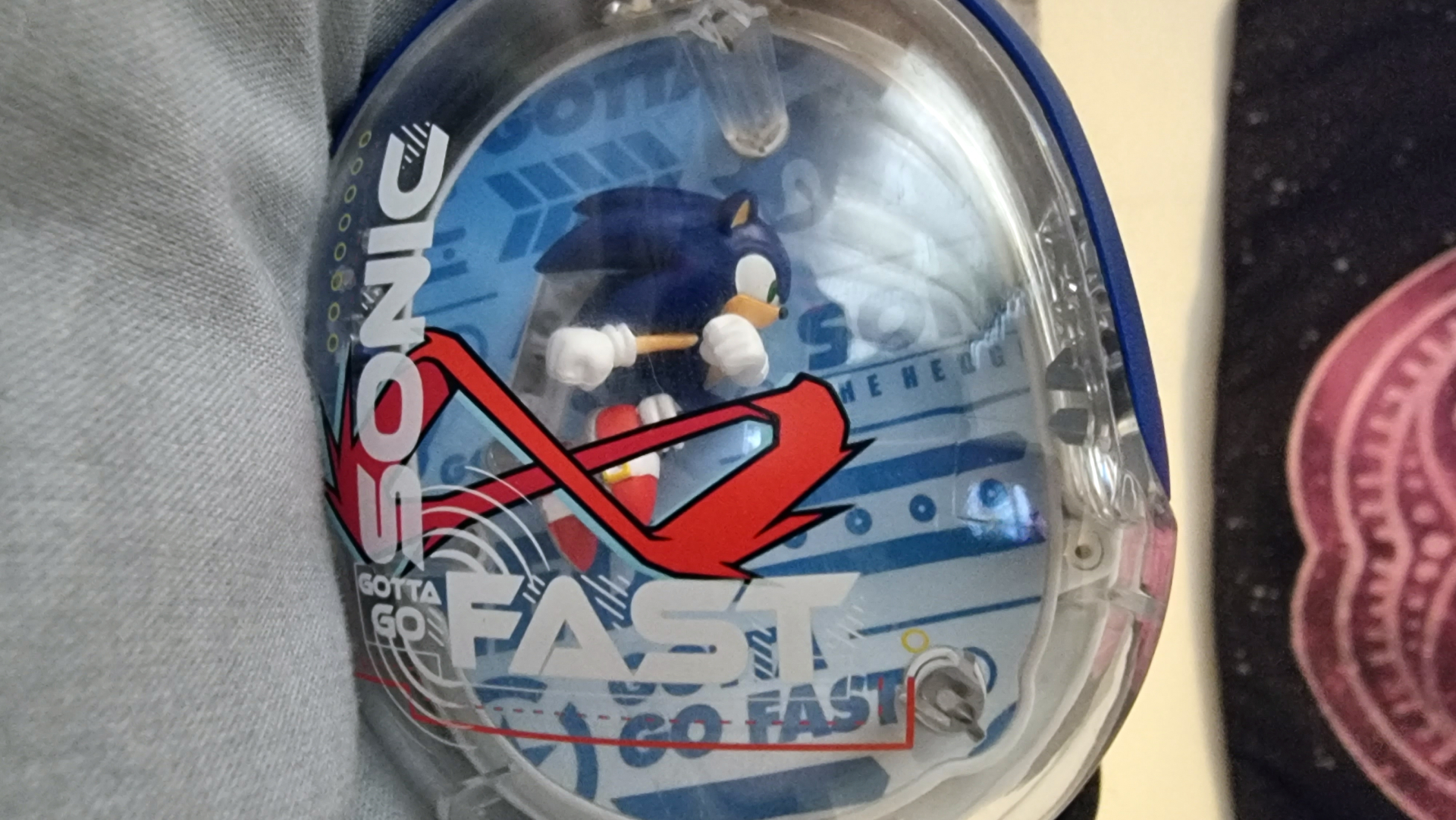 One of my favorite things about the PDP Realmz headset is that despite bearing a popular third-party brand, it deftly avoids the trap of looking overdesigned. There's an even mix of blue, red, and white colors here which all complement each other well, giving the headset a rather sporty look that's in line with Sonic the Hedgehog stylings. And if you're not overly keen on Sega's mascot, fear not, as PDP confirmed to me at Gamescom 2023 that more Realmz products featuring other popular gaming icons are on the way.
The keystone of the headset's design, though, has to be the Sonic the Hedgehog figurine embedded in the right ear cup. The figure itself is only about the size of a Kinder Egg toy, but it's of good quality and certainly helps the Realmz headset stand out from the pack. It's purely aesthetic and doesn't impact its performance in any way, but I can't help but love it.
The padded headband and cups also provide a high level of comfort, and it's certainly one of the comfier sets at its budget price point. A flexible mic arm and on-board volume control complete the feature set, though I do wish there were some additional settings here, like a mic monitoring slider or an EQ toggle. It's a fairly basic setup, then, but that's to be expected for this price.
PDP Realmz wired headset - performance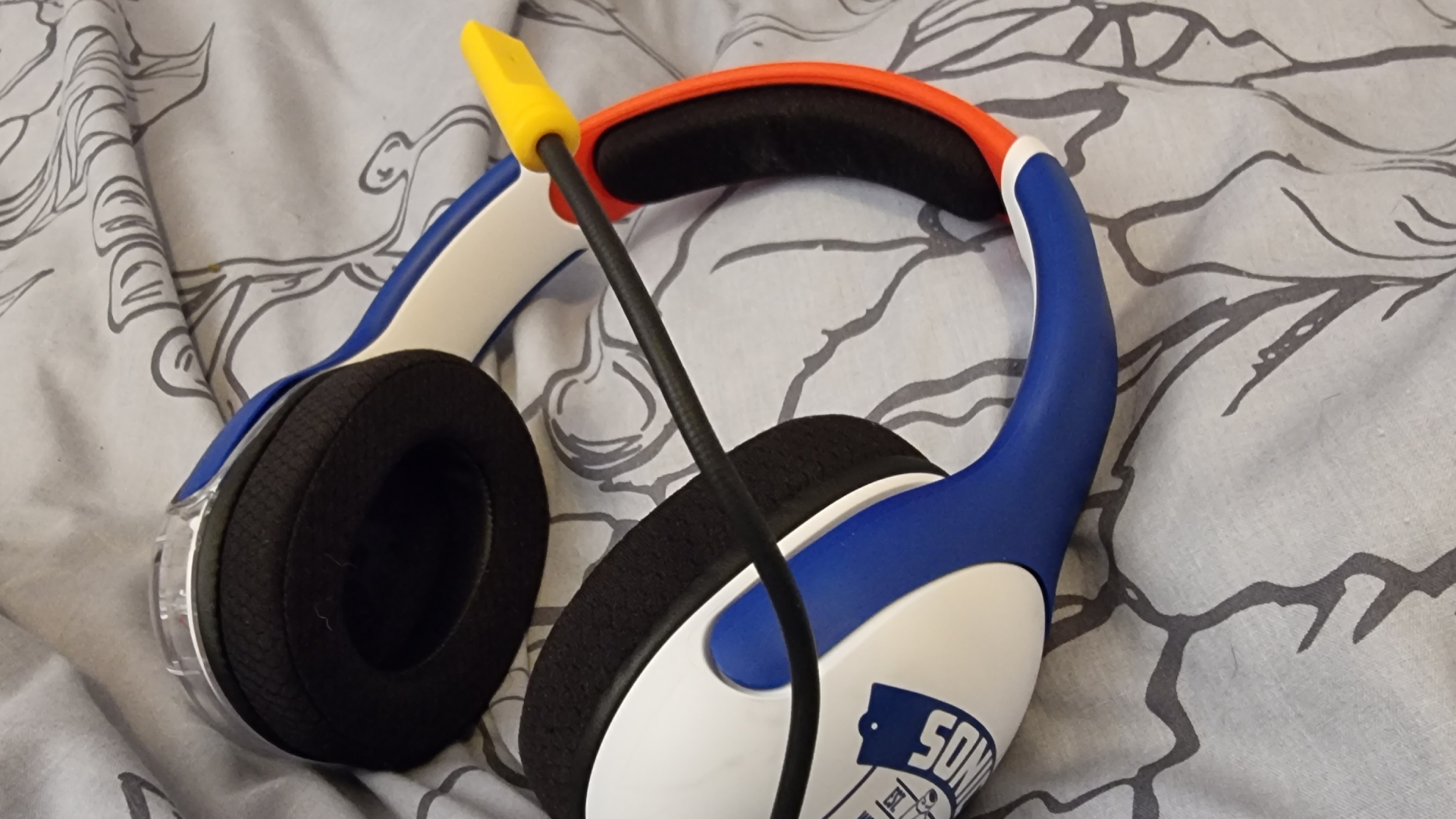 The PDP Realmz gaming headset's audio output is surprisingly solid, too. It features 40mm audio drivers that deliver a clear sound profile. Vocals are the standout winner here, making the Realmz a good choice for listening to music. The overall sound profile is a touch on the flatter side, without much clear distinction between lows and highs. Thankfully, though, audio doesn't sound muddy through the headset, though it's tough to recommend to those wanting a wider dynamic range for online games like Fortnite or PUBG: Battlegrounds.
That said, it's a great fit for the best Nintendo Switch games, many of which are single-player focused. Games like Super Mario Odyssey, Astral Chain, and The Legend of Zelda: Tears of the Kingdom, all have their stellar soundtracks and audio design that shines through the Realmz headset. As such, it's a solid choice for playing the best single-player games on the market right now.
If you do decide to jump online, though, know that the PDP Realmz headset also boasts pretty decent microphone quality, too. You shouldn't expect peak clarity here, but mic output does get the job done, and you should sound clear enough to your friends and teammates. It was a great fit for Fall Guys, for example, which hardly requires anything in the way of advanced team strategy or the need for rounded, dynamic audio.
Should I buy the PDP Realmz wired headset?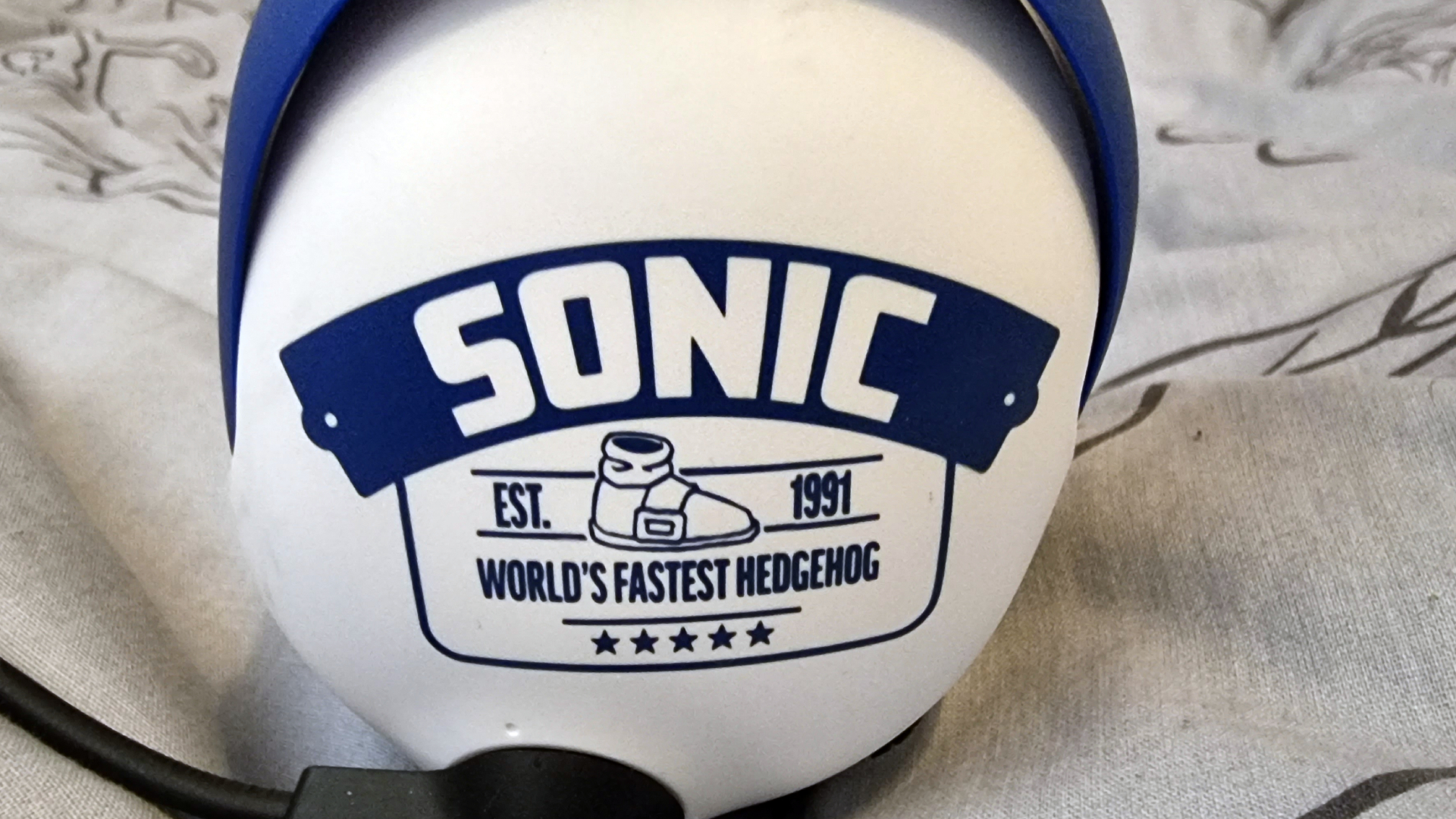 Buy it if...
Don't buy it if...
Want to shop for alternative headsets for Nintendo Switch and Nintendo Switch OLED? Consider browsing our best Nintendo Switch headsets guide to find the right fit for you.