11:16 am | May 31, 2023
---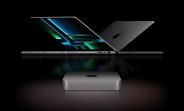 Apple will host its annual developer's conference WWDC starting June 5. According to Mark Gurman, Chief Correspondent for Bloomberg on everything Apple, we will see the AR/VR headset, as well as the new version of the company's operating systems for smartphones, tablets, computers and smartwatches. In a more intriguing twist Gurman also suggetsed there will be "several new Macs", meaning there will be more than the 15" MacBook Air with M2 chipset. I'm expecting three major focus areas next week: 1) several new Macs, 2) the mixed-reality headset, 3) the new OSs. With all of the new...
2:23 am | February 16, 2023
---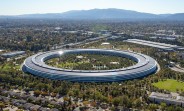 Apple's oft-rumored and not-yet-materialized mixed-reality headset is now said to be introduced in June, at the company's annual developer conference. The AR/VR headset has apparently been worked on since 2015! It was supposed to be unveiled in June 2022, before being pushed to January this year, then delayed again to "spring", only to now be pushed once more all the way to June. Of course, all of this information comes from unconfirmed rumors, so whether this number of delays actually took place internally at Cupertino only Apple really knows. Point is - it's been a long time coming, and...