Sony Xperia 5 V: Two-minute review
Sony's Xperia 5 line started life as a low-compromise alternative to the Xperia 1 series – the first three packed the exact same camera systems as their flagship counterparts, with the Xperia 1 III being a serious high-point with its continuous zoom periscope camera. 
In recent years, the compromises seem to have been creeping in, and the Xperia 5 V is the most compromised in its line. But does not being a carbon copy of the Xperia 1 V make the 5 V a bad phone? Absolutely not.
After a couple of weeks of testing, the Xperia 1 V's solid build, comfortable size, excellent battery life, consistently good performance, and fantastic primary camera really do help it shine. But it isn't without some shortcomings.
Firstly, design. The Xperia 5 V may feel great and be hardy – with its IP65/68 water resistance being a particular highlight – but from the front, the phone looks far more mid-range than it ought to. I understand Sony doesn't subscribe to that notch or punch-hole life, so its Xperias have bookends above and below the screen. Whereas the Xperia 5 IV was almost borderless either side of the screen, though, the 5 V has chunky bezels, making it look almost like a cheaper Xperia 10 series phone.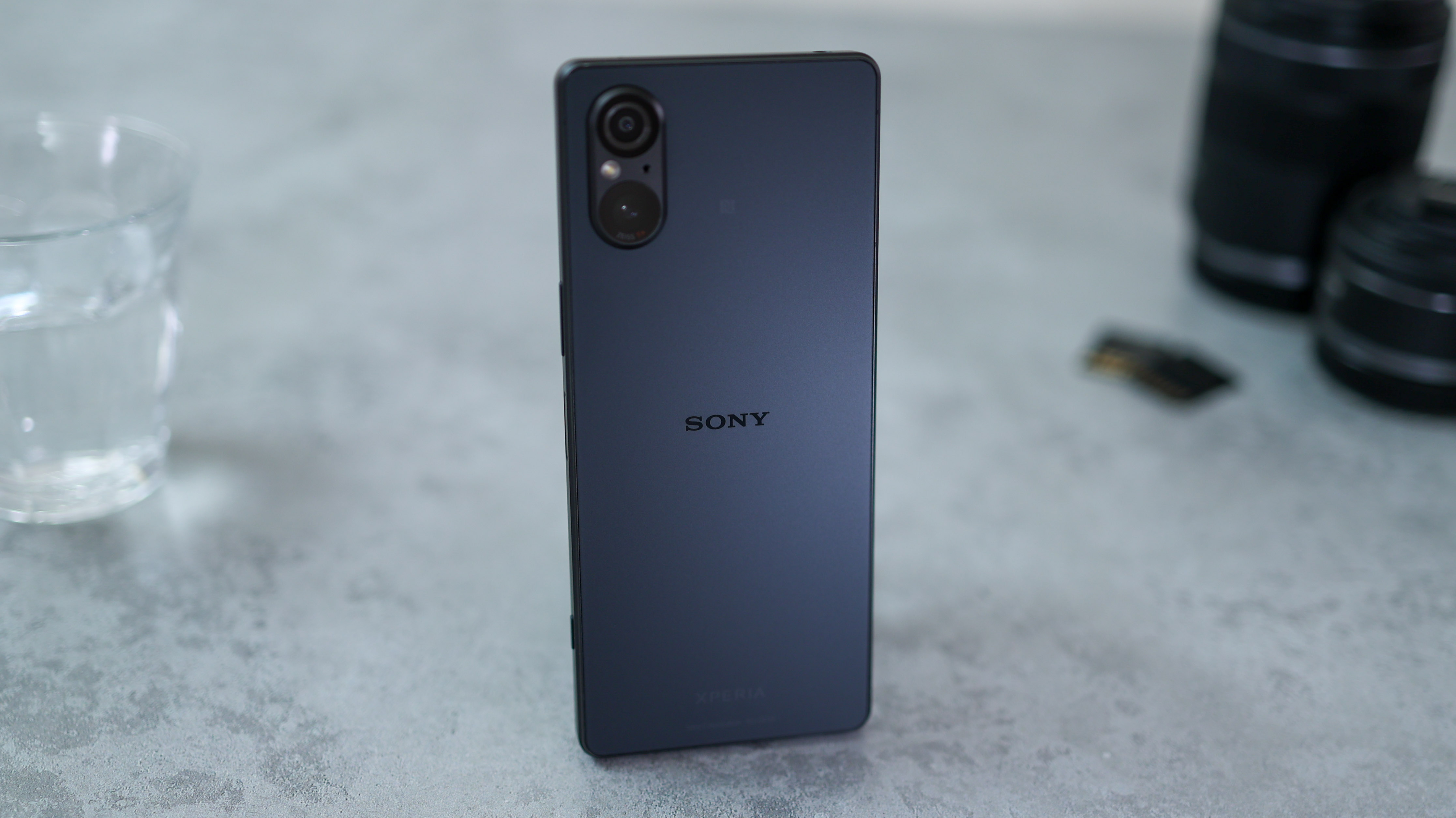 Next, it's the Xperia 5 V's storage. To my knowledge, only a 128GB version will be launching, at least in the UK. With 33GB filled up after pre-installed apps are updated, that leaves just 87GB for all your apps, games, and WhatsApp backups. This might be plenty for some, but it isn't enough for me, and likely you, if you consider yourself a power user.
The Xperia 5 V's screen is also weak when it comes to color-integrity off-angle, with the display suffering more than any other high-end panel from low-end, OLED color-shifting. Not something we'd expect from a Sony device. While you probably won't notice this in isolation, alongside a premium device, the 5 V clearly falls behind.
There is a microSD card slot – and that's the Xperia 5 V's saving grace – so video, offline movies and songs can be loaded up on it. But most apps don't support offloading files to the SD card nowadays, as such you'll likely still run out of space soon enough, if you download loads of offline content through an app. And, as an example, if you want to install Genshin Impact, you're losing 27.25GB of space with just one install.
So, despite plenty of highlights, especially for camera fans who like total control over their photography and filming experience, Sony hasn't made the Xperia 5 V a winner across the board, even if it is still a good phone.
Sony Xperia 5 V review: Price and availability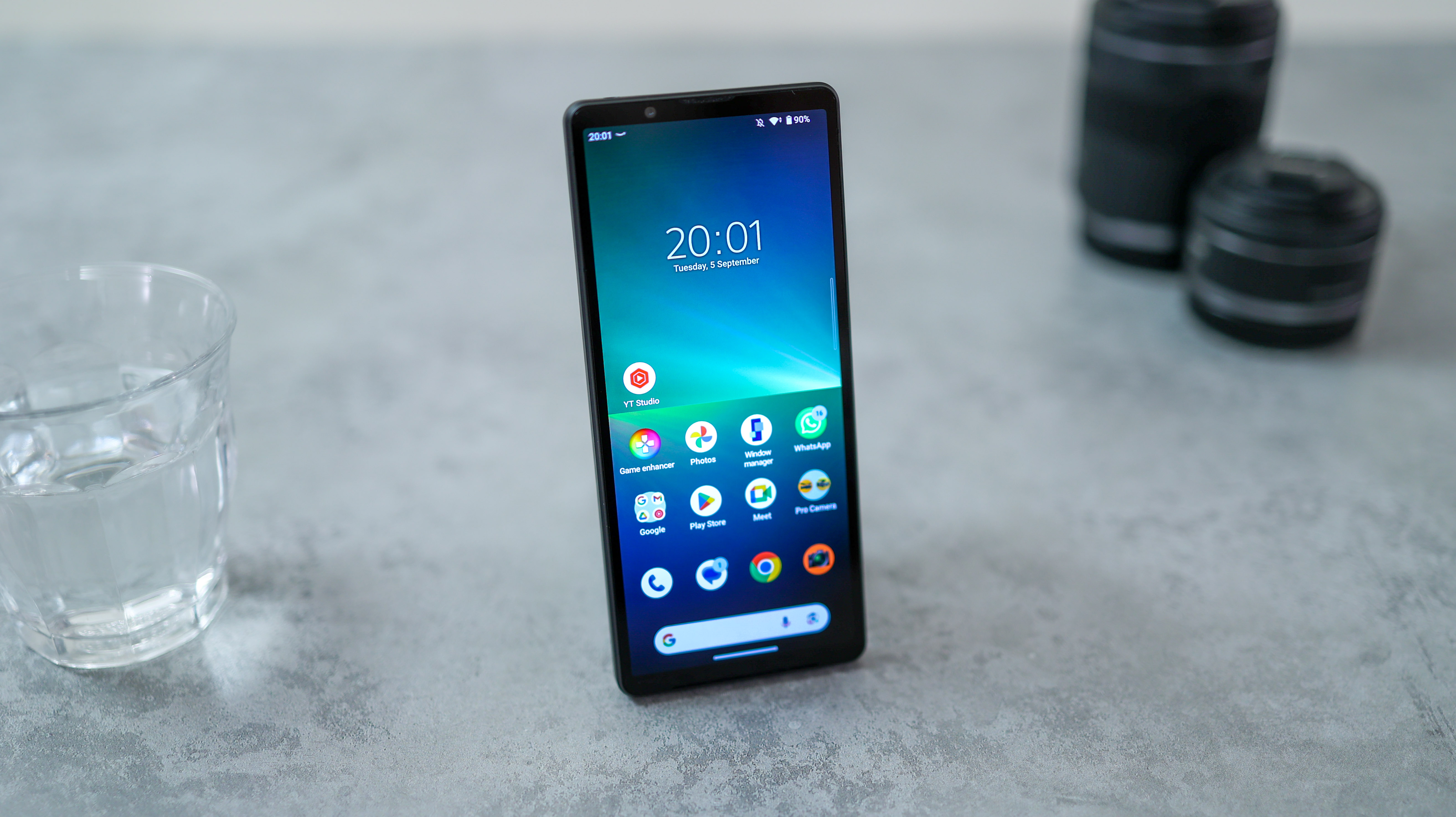 Available from late September
Priced at £849 / €999 (approximately $1,075 / AU$1,665)
Cheaper than the Xperia 5 IV and 5 III on launch in the UK
The Xperia 5 IV is the lowest-cost Xperia 5-series phone since 2020's Xperia 5 II, at least in the UK. Costing £849 / €999 (approximately $1,075 / AU$1,665) – £100 less than the Xperia 5 IV at launch – the slightly more affordable positioning goes some way to explain some of Sony's decision to pare some specs and styling back for 2023, even if I'm not happy about that.
The Xperia 5 V also costs a lot less than the flagship Xperia 1 V, which comes in at a pricey $1,399 / £1,299 / AU$2,099. For anyone who wants to experience Sony's new, Exmor T for Mobile stacked camera sensor, therefore, the Xperia 5 V is now the lowest-cost way to do so.
Compared to other phones on the market, Sony's pricing starts to look a little less affordable. The Google Pixel 7 Pro, which has a periscope telephoto camera and a much more striking design and display, costs the same as the Xperia 5 V. And if you want a small phone with wireless charging, a headphone jack, and even more storage, the Asus Zenfone 10 is a great shout – though you'll be taking a hit on the camera.
Sony Xperia 5 V review: Specs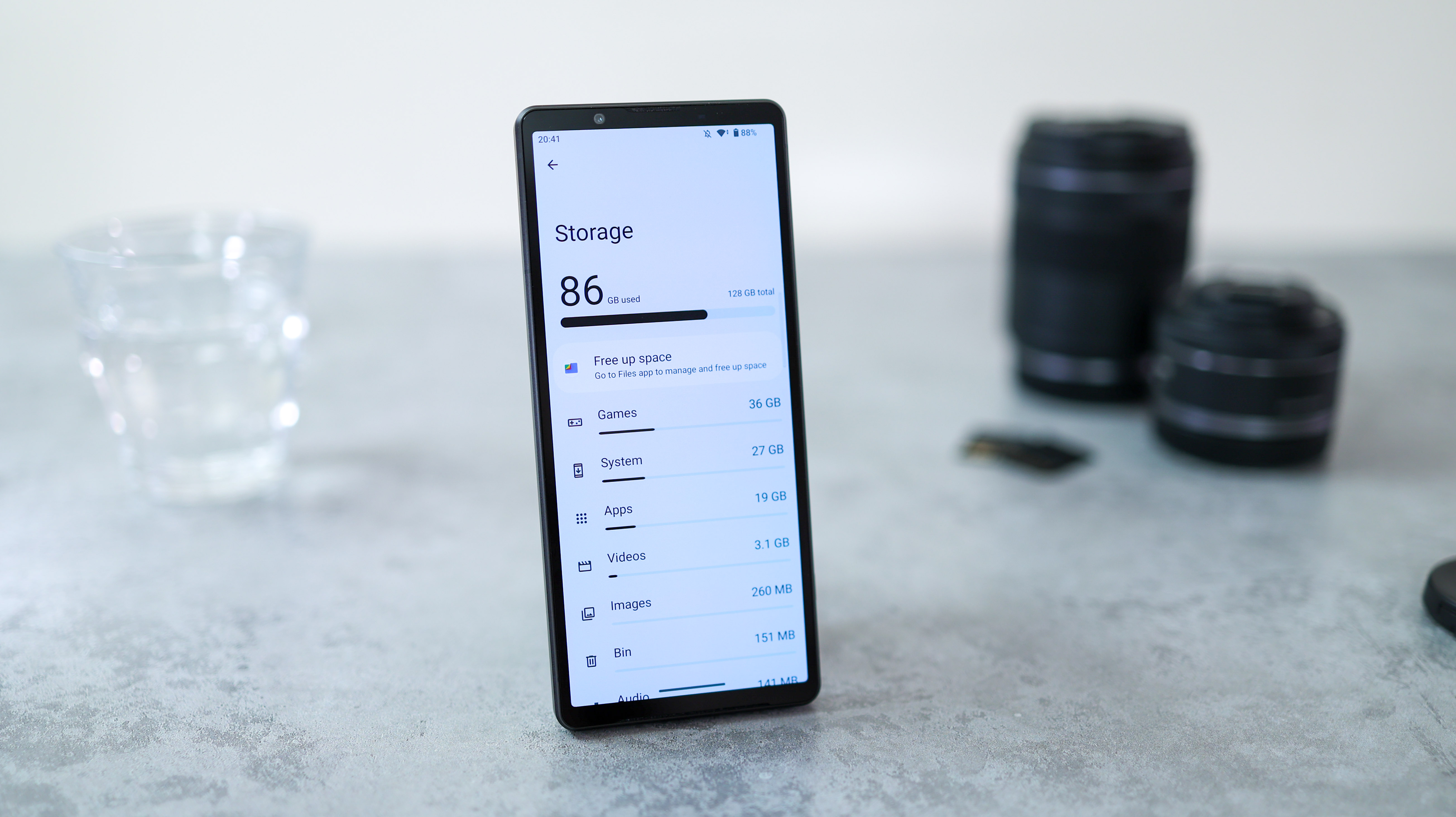 Sony's Xperia 5 V sits in that awkward is-it-isn't-it-a flagship space. Some of its specs are as good as they get as a result – that Qualcomm Snapdragon 8 Gen 2 chipset and the superb Exmor T for Mobile primary camera sensor – but other specs let it down.
The biggest culprit holding the Xperia 5 V back is its 128GB storage and 8GB RAM combo. While I'm not too concerned about the modest amount of RAM – I had no performance issues with the phone in my time with it – the 128GB storage is a bit of an issue at the phone's price. The aforementioned Zenfone 10 starts at 256GB, matches most of the Xperia 5 V's specs, and costs a fair bit less.
Sony also opts for slower charging than much of the competition, and it hasn't included a telephoto camera for this series of Xperia 5. Both these factors work against the phone at its premium price, but neither is a deal breaker.
What you do get, though, is IP65/68 water and dust resistance, expandable storage, a headphone jack – which should please wired audio lovers, a decent OLED screen, and novel Sony highlights, like a SIM tray that can be pulled out with a fingernail (i.e. without any tools).
Sony phones definitely have their charm, but a couple of weak areas limit the Xperia 5 V's full-package factor.
Sony Xperia 5 V review: Design
Image 1 of 4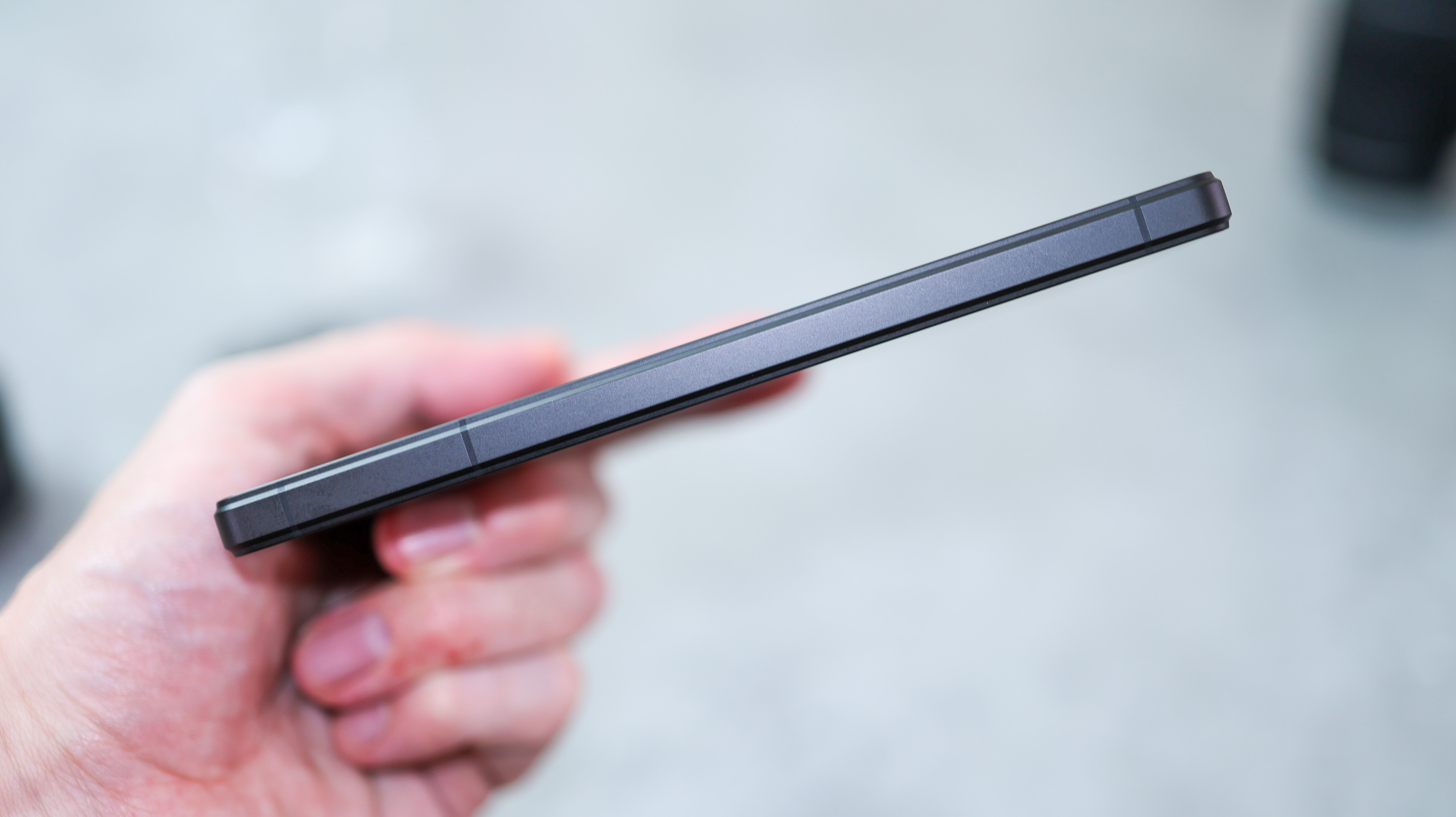 Image 2 of 4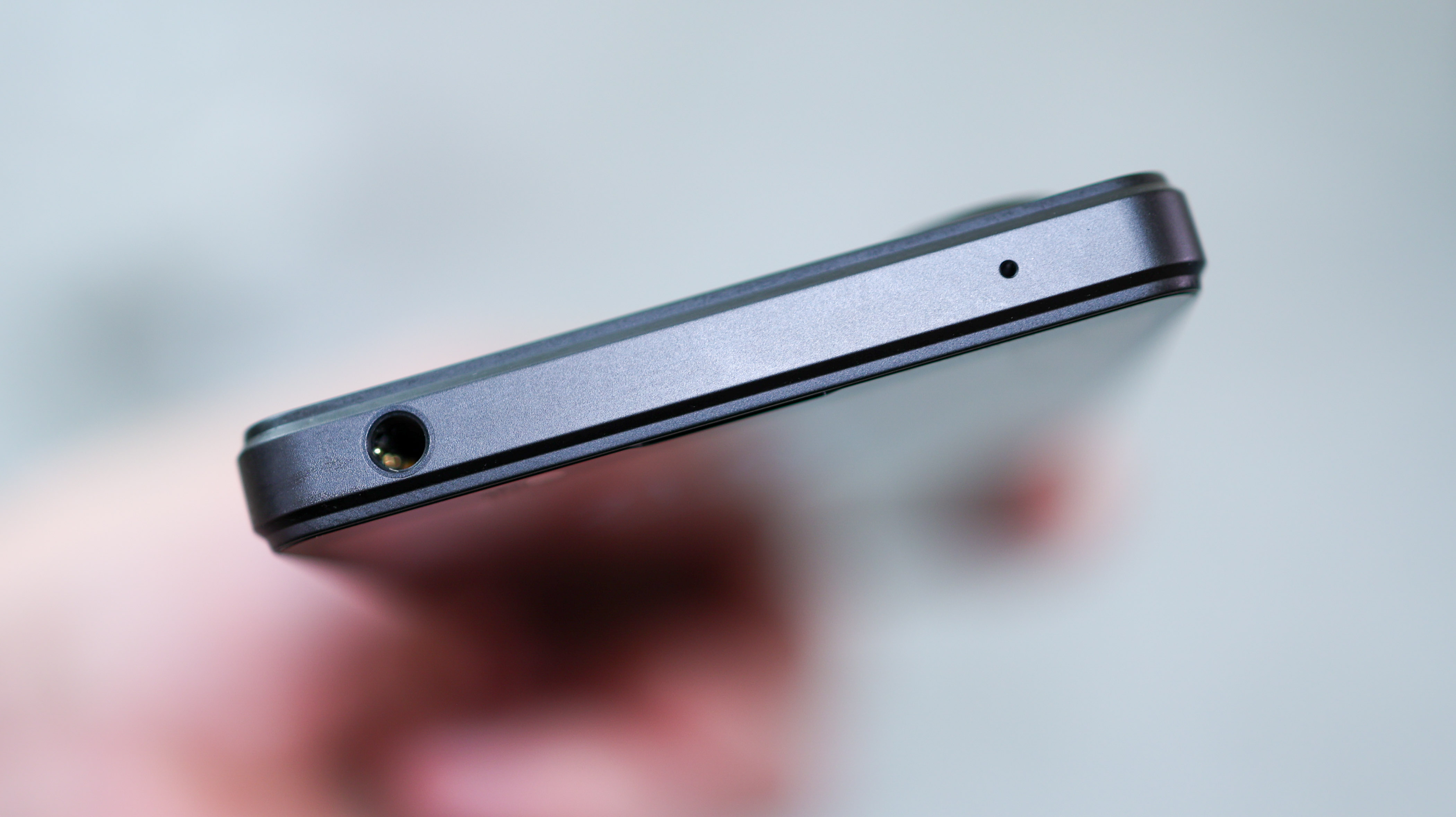 Image 3 of 4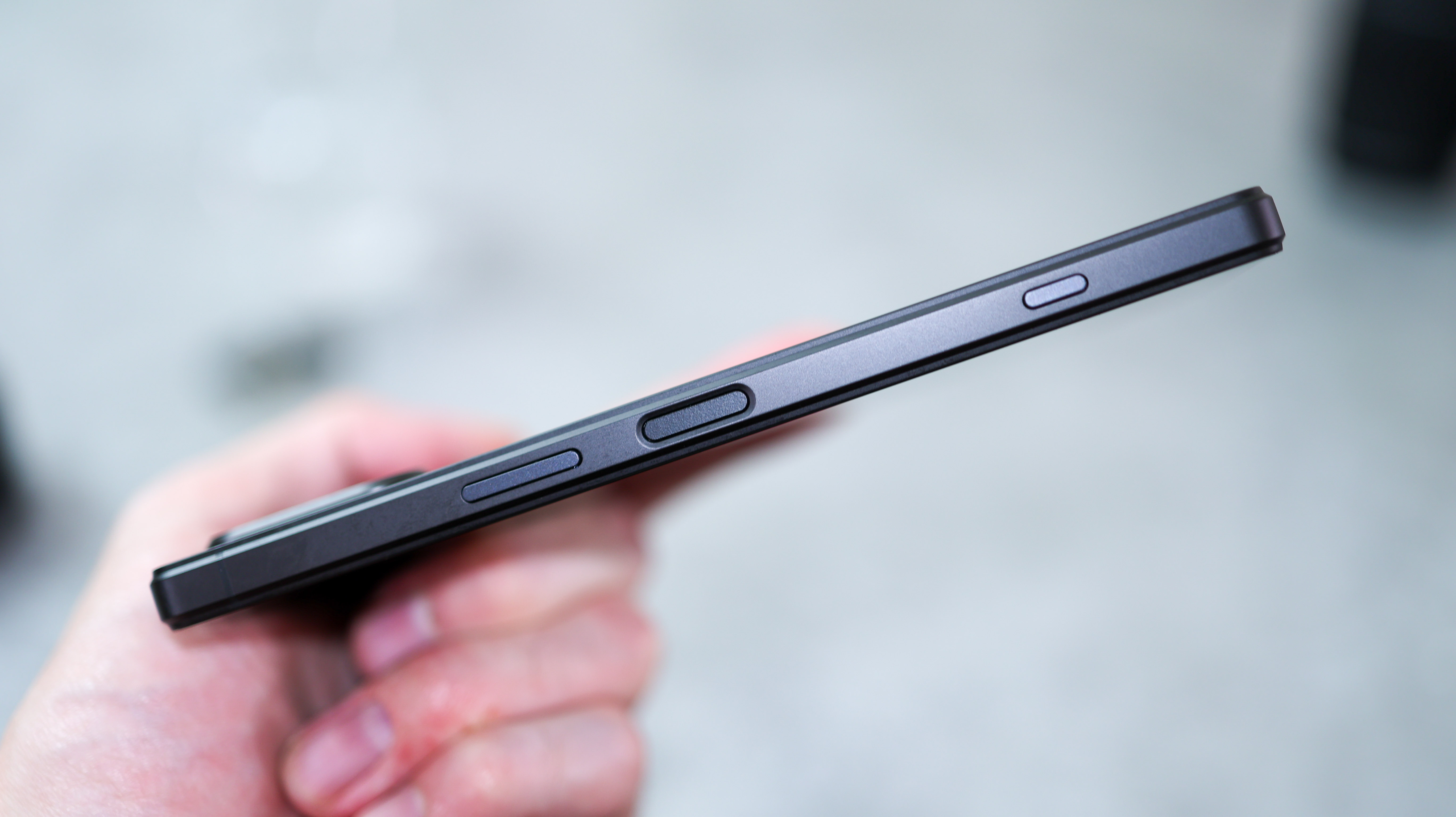 Image 4 of 4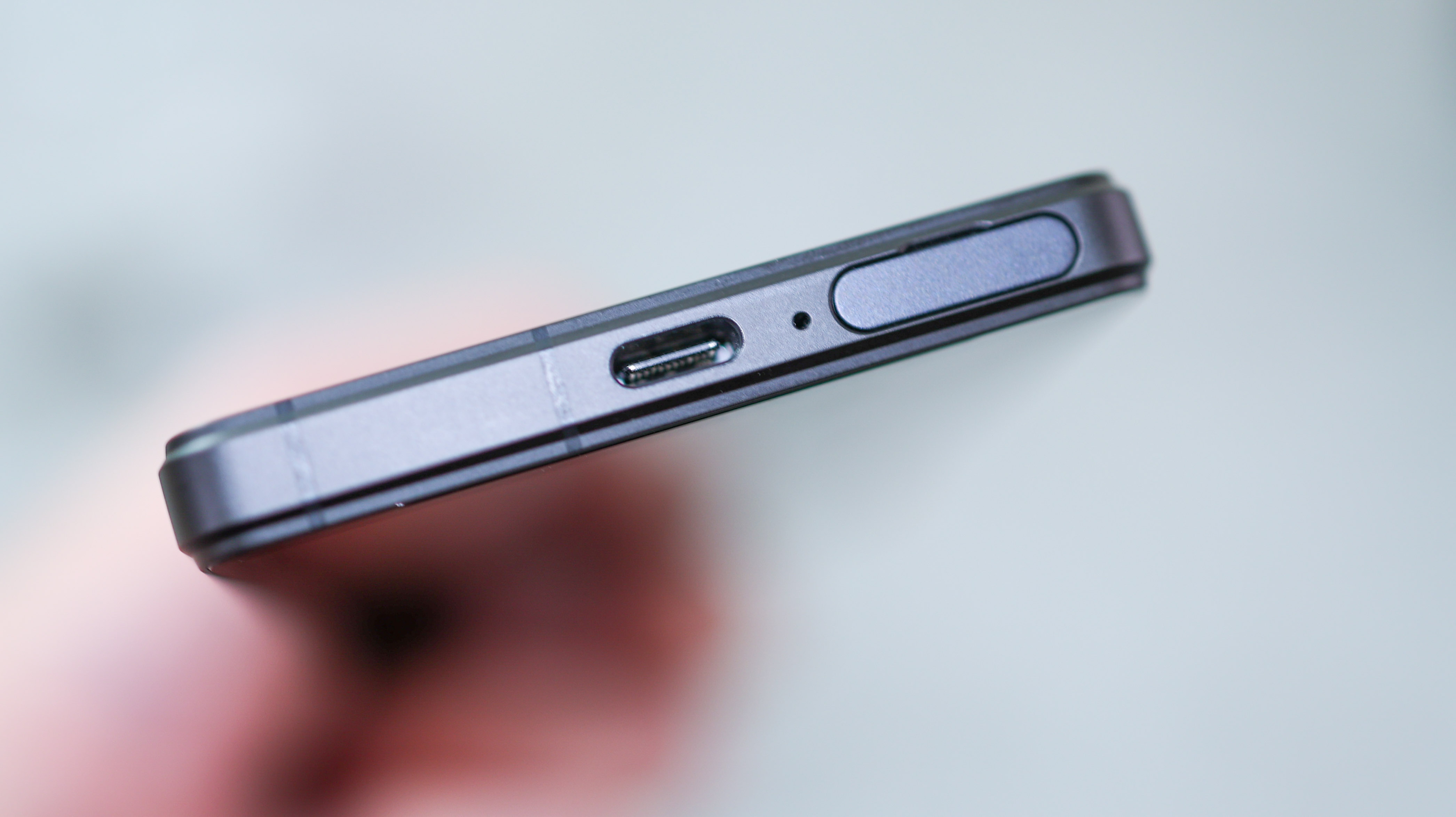 Gorilla Glass Victus 2 back and front
IP65/68-certified water resistance
Feels clunkier than Xperia 5 IV
The Sony Xperia 5 V looks like a fine phone in a bubble. Forget about all past Xperia 5s, and forget about all the low-on-bezel Honor 90-a-likes launching with all-screen, curved, immersive displays, and the Xperia 5 V's design nails it.
Of course, no phone is an island, and the Xperia 5 V starts to look chunkier and clunkier when you compare it with its predecessors and its competition. 
Specifically, the one element that makes Sony's latest phone feel less than competitive alternatives are those chunky bezels on either side of the screen. When it comes to phones, small bezels equate to a flagship look, and bigger bezels to a budget look, and the Xperia 5 V has big, budget bezels.
What's really interesting is that no phone shows the 5 V up more than its predecessor, the Xperia 5 IV. Side by side, the latter looks like the newer model – so anyone thinking of upgrading from another 5 series phone will likely be underwhelmed on the design front. This feels like a move that could alienate Sony Mobile's die-hard following.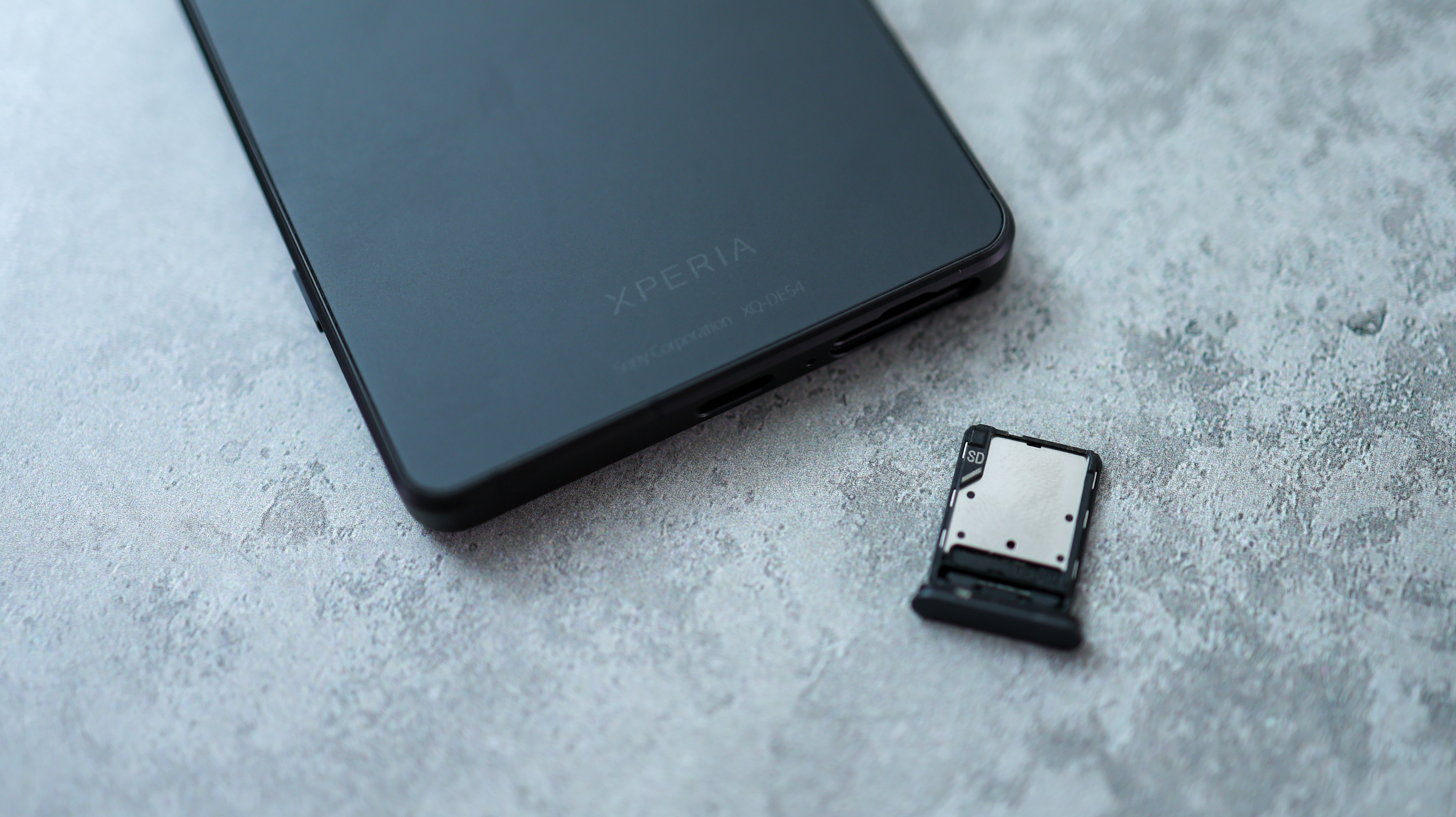 Everything gets a lot better once you get past the Xperia 5 V's bezelly fascia. It's IP65/68 water and dust-resistant, so you can submerge it in water for 30 minutes at 1.5 meters, without fear of wrecking it.
The Xperia 5 V also feels solid. Its metal frame is easy to grip – likely owing to its profile being thicker than past Xperia 5s, and the blasted matte texture also feels great. I also love the fingerprint-resistant finish around the back, and Corning's Gorilla Glass Victus 2 on both sides is a fitting addition for added peace of mind.
Sony favorites are back, including a headphone jack for wired audio fans, a SIM and microSD card tray that can be pulled out without any tools, and a physical camera button. The Xperia 5 V doesn't have that rich, textured shutter button as on the Xperia 1 V, but it's still a dual-detent photography tool that fans of the series will appreciate.
With the 6.1-inch screen's modest size helping the phone feel very manageable, despite its extra heft over past Xperia 5 phones, the 5 V is comfortable to use and didn't pull up any red flags in our time with it. I just wish it looked a bit more Xperia 5 and a little less Xperia 10.
Sony Xperia 5 V review: Display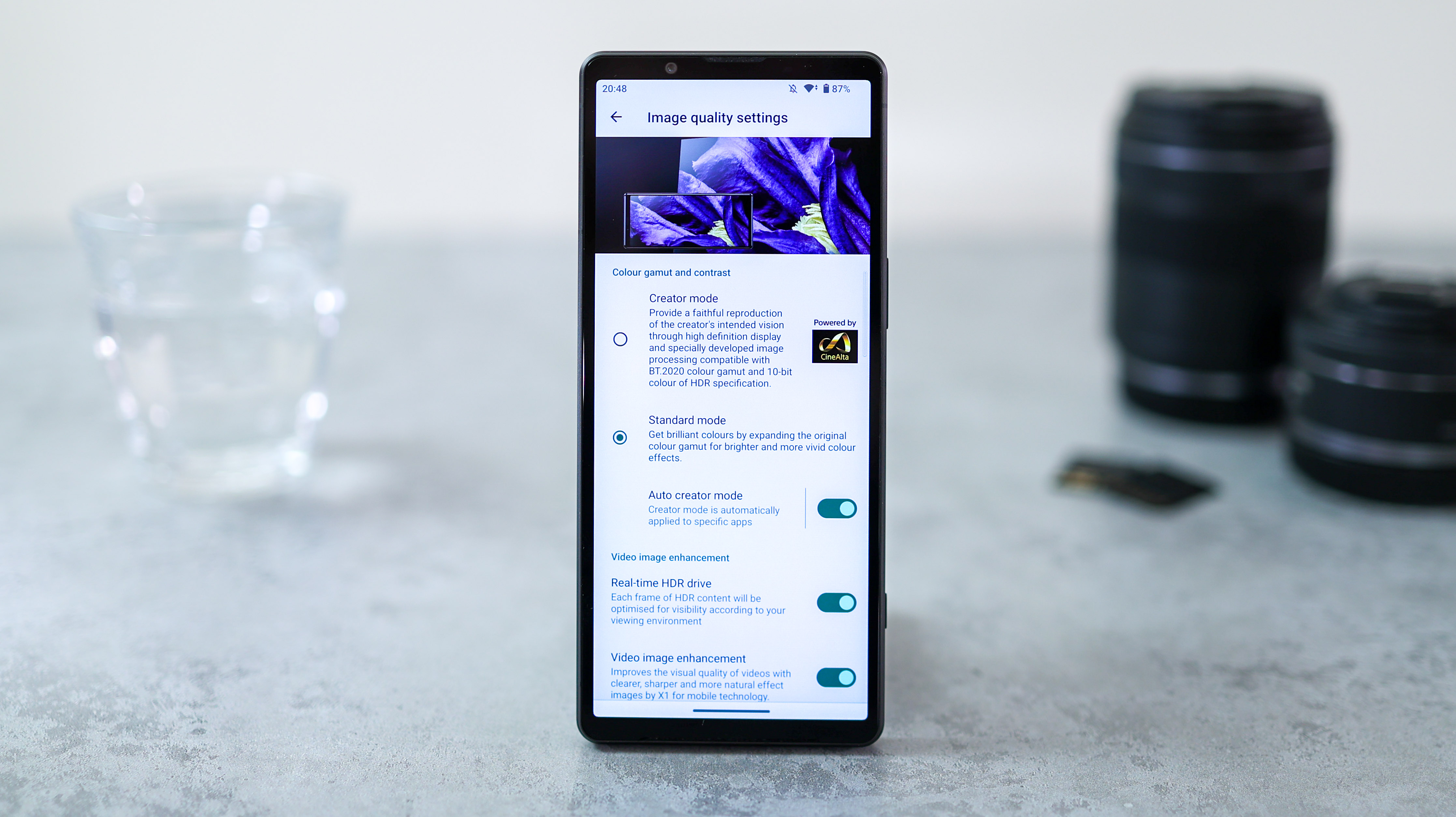 6.1-inch Full HD+ OLED display with 120Hz refresh rate
Bright and sharp, but color shifting off-angle is noticeable
21:9 aspect ratio and plenty of display options to customize
The Xperia 5 V's screen is fine, but it isn't excellent. At 6.1 inches, it's small compared to most modern-day flagship phones, but I still found it wide enough for comfortable typing and swiping, and being an OLED panel, colors look vibrant, and contrast levels are high. This combo makes for a manageable, pleasing, high-impact watching and messaging experience, but there are some quality shortcomings.
The Xperia 5 V's OLED color shifting is much more pronounced than on most high-end phones out now, including its predecessor. In fact, the visual characteristics of this pricey phone more closely resemble those of the Xperia 10 V than the Xperia 1 V off-angle. While they probably aren't using the exact same display – one is 60Hz and one is 120Hz – they both suffer from exceptionally bad color shifting.
If you aren't familiar with the term color shifting, some OLED screens take on a slightly blue or magenta tint when you aren't looking at them head-on. This varies from display to display, and the Xperia 5 V I tested showcases some of the worst performance on this front outside the budget and mid-range space I've seen in a while. Tilt the phones almost totally side-on, and both the 10 V and the 5 V screens turn totally blue.
This color shifting is particularly visible when looking at white or very light content, but on the plus, it doesn't affect viewing angles – content is easy to see and read head-on or off-angle – but it does impact color integrity.
Even much cheaper phones like the RedMagic 8s Pro outperform the Xperia 5 V in this respect, which we wouldn't have expected, given Sony's Xperia line is so focused on creators and content consumption.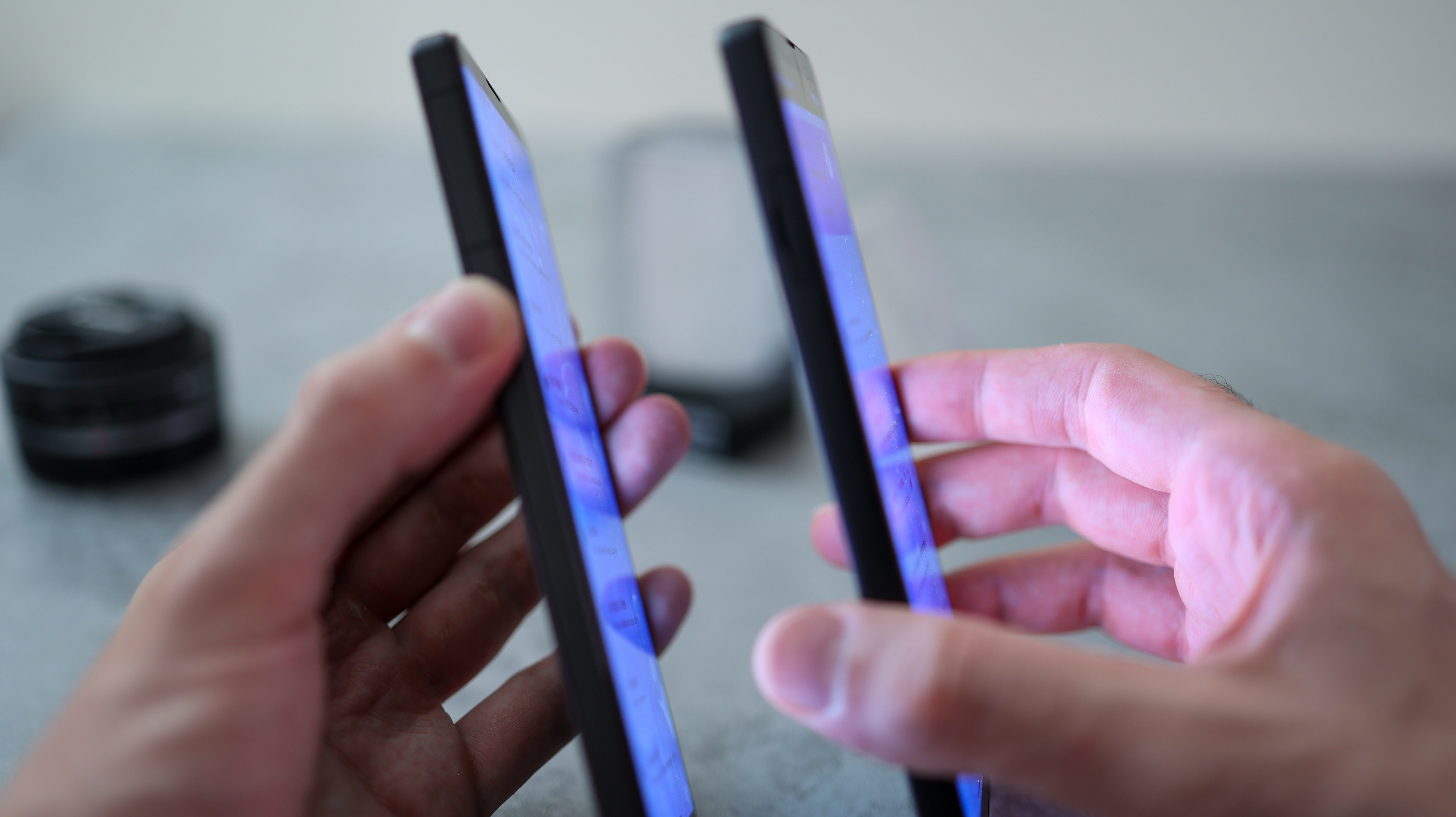 If you dive into the settings, Sony gives you plenty of control over how your Xperia 5 V screen performs, including complete manual white balance.
There are two color gamut and contrast modes to choose from: creator mode and standard mode, with the prior designed to work perfectly with HDR and 10-bit content. A Real-time HDR drive option boosts visibility when playing back HDR content, and Sony's X1 image enhancer is also back, adding a little extra zing and pop to video.
You can choose between two refresh rates, 60Hz and 120Hz, with the Xperia 5 V screen set to 60Hz by default. There's no third option to activate dynamic or variable refresh rate, so the phone can't automatically choose based on what's on-screen, and it can't drop the refresh rate to save power. These refresh rate limitations seem like a missed trick, as both features are now commonplace in much more affordable devices.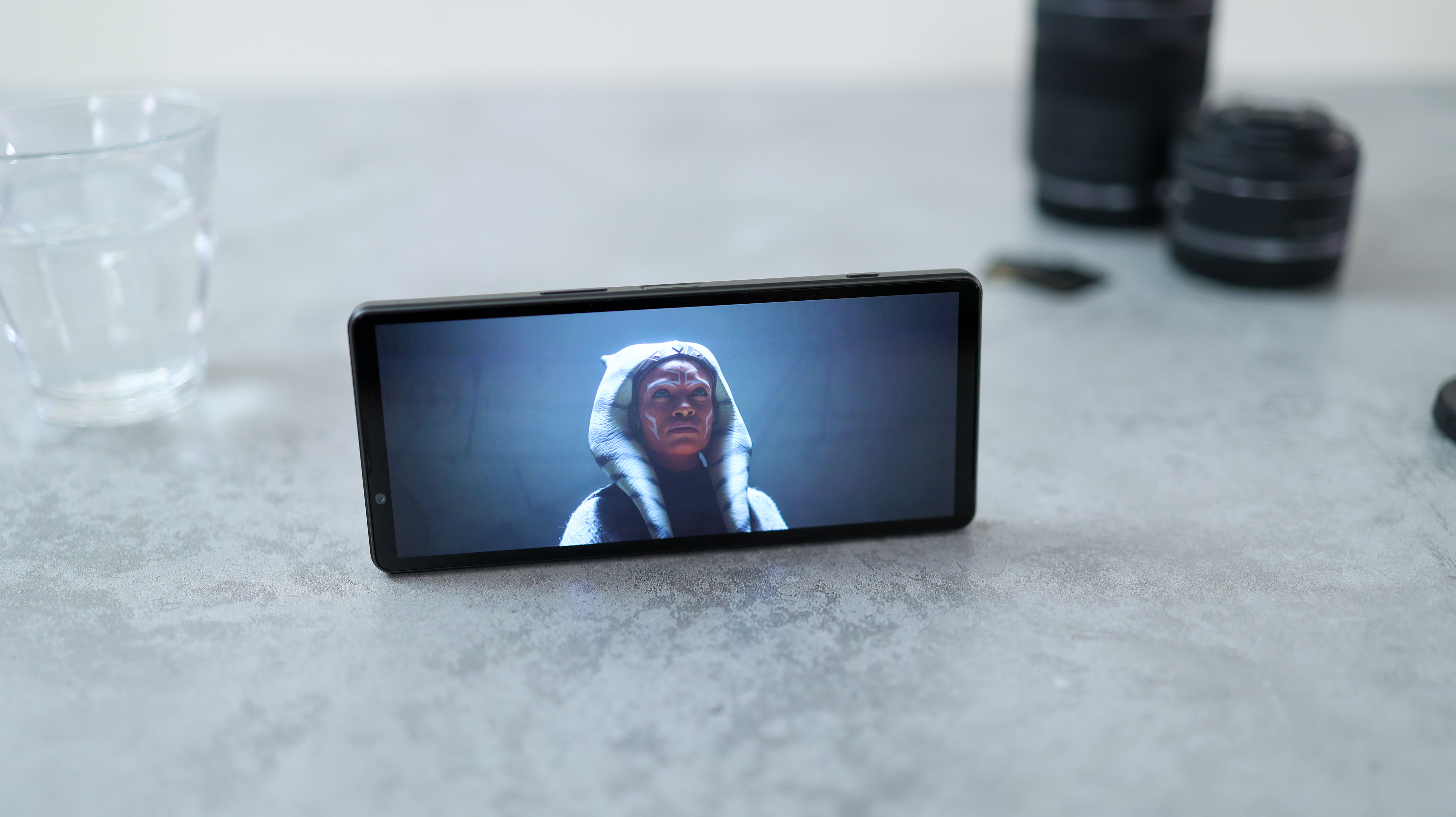 Weak peak brightness levels have hamstrung Sony phones in the past, but the Xperia 5 V beamed brilliantly on a hot summer day, making for easy reading in direct sunlight with auto-brightness fired up. Manual brightness doesn't shine quite as dazzlingly, but it never left me wanting.
Old favorites like an always-on display are back, and there's a really intuitive one-handed mode – swipe down from the gesture bar in the bottom center of the display – so navigating all 6.1 inches of the Xperia 5 V is plain sailing.
So, yes, the Xperia 5 V nails the basics – it's bright, sharp, responsive, and has loads of customization options – but the excessive color distortion off-angle is just too much of a compromise for a phone that costs this much.
Sony Xperia 5 V review: Software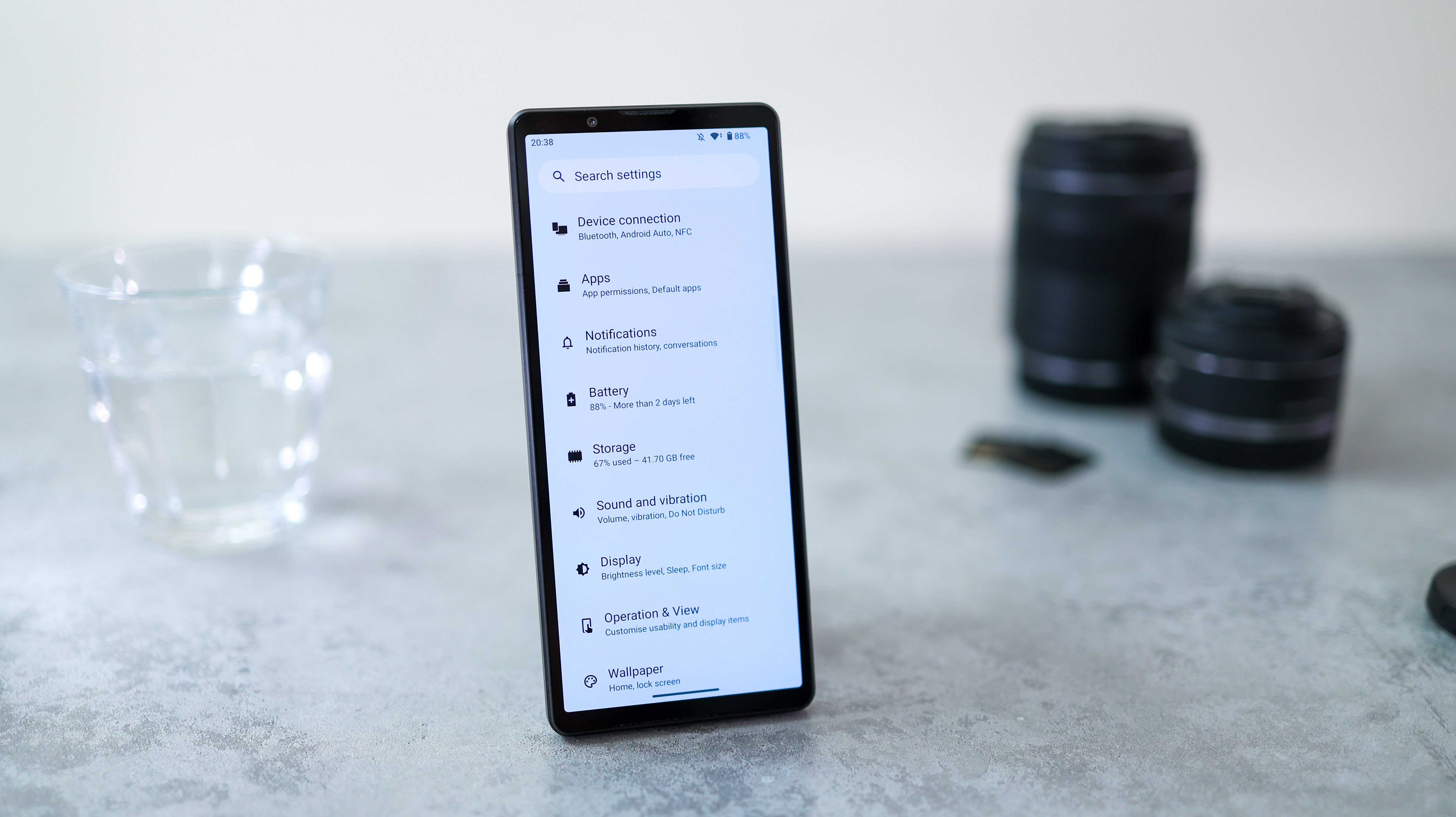 Runs Android 13 with Sony's relatively light UI
2 years OS updates + 3 years security updates
Floating windows and split-screen working customizations
Sony phones have almost always looked clean and fuss-free, and that tradition carries forward to the Xperia 5 V in virtually every respect, including its user interface (UI). 
For the most part, the Xperia 5 V's experience is stock Android 13, though Sony's added highlights. These include Side Sense – a menu that pops up on the side of the screen for shortcuts to frequently used apps. This also makes it easy to quickly launch split-screen app combos; a fun, handy customization.
Swipe right from the main home screen to activate the Google App and news feed, swipe up from the bottom to pull up an apps tray, and swipe down anywhere on a home screen to bring down your notifications menu.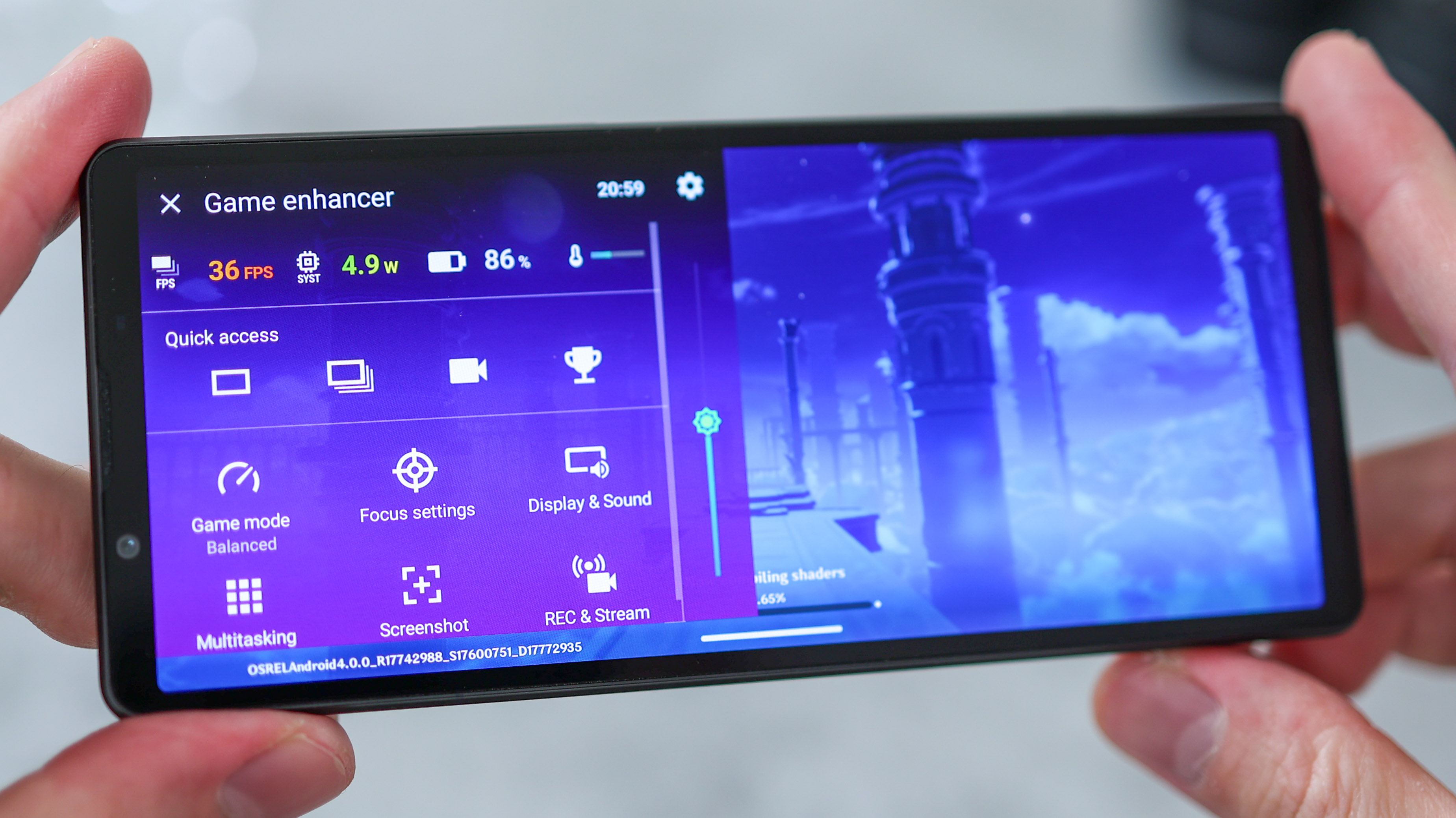 Sony has also upgraded its Game Enhancer for 2023, with the Xperia 5 V debuting its new look. This gaming portal congregates all your games in one place, and when you fire one up, it overlays a host of options to help level up your gameplay.
You can launch an app in a floating window, access a browser to pull up a walkthrough, or access YouTube alongside your gameplay. It's also where you can toggle performance mode, customize your display settings, and make other changes on a game-by-game basis.
Perhaps the most confusing aspect of the Xperia 5 V UI relates to the camera – there are three camera apps. That said, with the upgraded Photography Pro now supporting vertical capture and a fantastic auto mode, not to mention perfectly respectable video capture, non-filmmakers and creatives should be more than happy to just live in Photo Pro and ignore Cinema and Video Pro; an option that wasnt always as easy to recommend.
The main drawback of the Xperia 5 V's software isn't what it's like to use, it's the lack of future-proofing Sony commits to. While other brands like Oppo offer four years of major OS and five years of security updates, Sony only commits to two and three years, respectively.
Sony charges a premium for its phones and is vocal about its commitment to reducing e-waste and focusing on battery longevity. Its innovation when it comes to eco-friendly packaging materials is also part of its sustainability narrative, making limited OS and security support the clear weak link in Sony's commitment to long-lasting smartphones.
Sony Xperia 5 V review: Cameras
52MP primary camera
12MP ultra-wide camera
12MP selfie camera
Updated bokeh (portrait) mode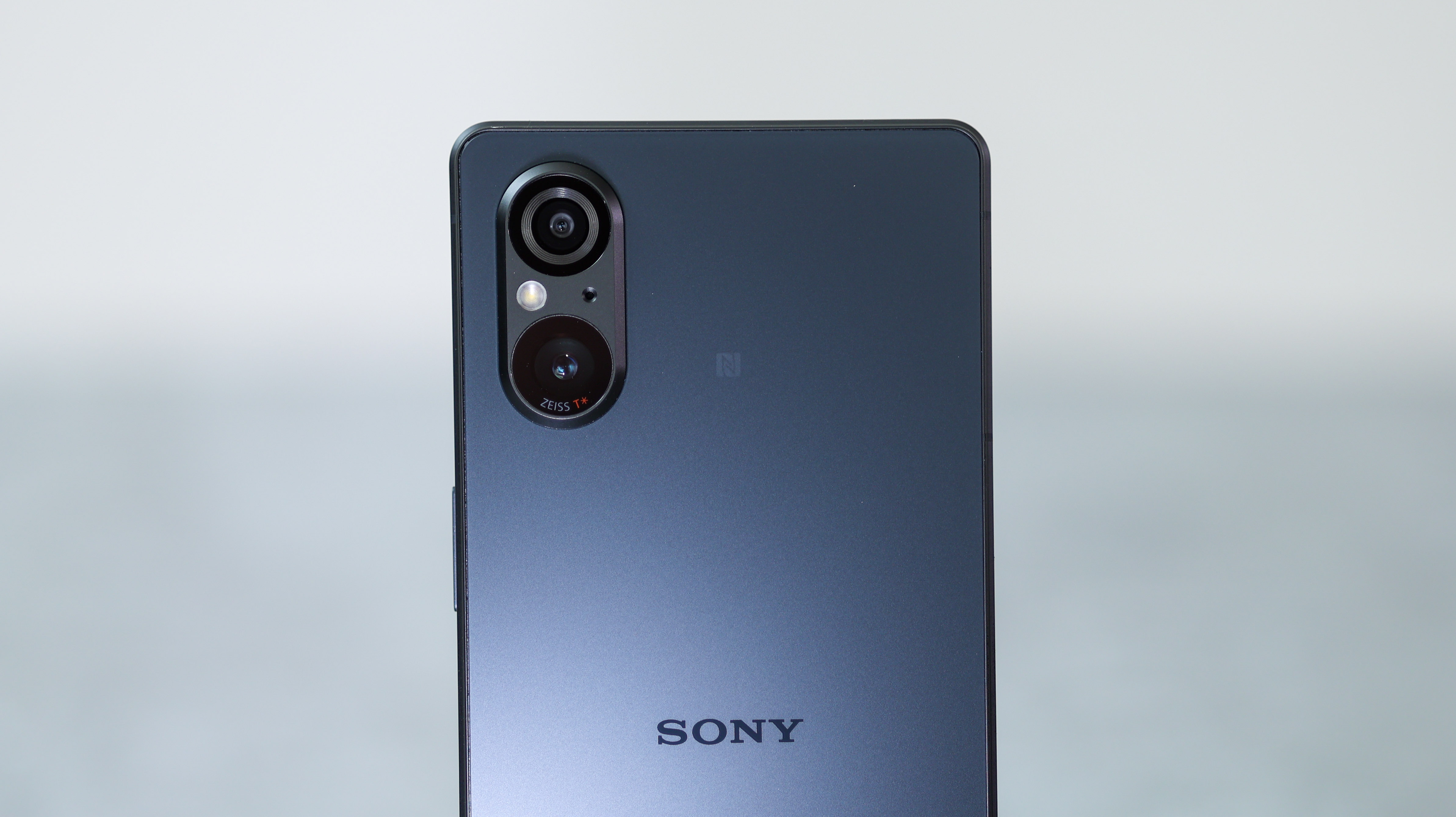 The Xperia 5 V has a 52MP primary camera with a 1/1.35-inch sensor and an f/1.9 aperture lens. Unlike past Xperia 5 phones, it misses out on a telephoto camera, but it does have a 12MP ultra-wide with an f/2.2 aperture and autofocus. 
It's worth talking about the main camera first, as thanks to the sensor's novel dimensions – 4.3:3 – versus traditional 4:3 sensors, the camera only uses a 48MP, 4:3 portion to capture photos. That's why you might have seen the Xperia 5 V marketed as a 48MP camera phone, but technically, it has a 52MP sensor.
Even calling the 5 V a 48MP phone is a stretch, as the photos are pixel-binned down to 12MP, whether captured in JPG or RAW. So while some phones, including the iPhone 14 Pro, support full-res, 48MP photos, Sony caps all photos from all cameras to 12MP; an odd move to be sure.
Image 1 of 4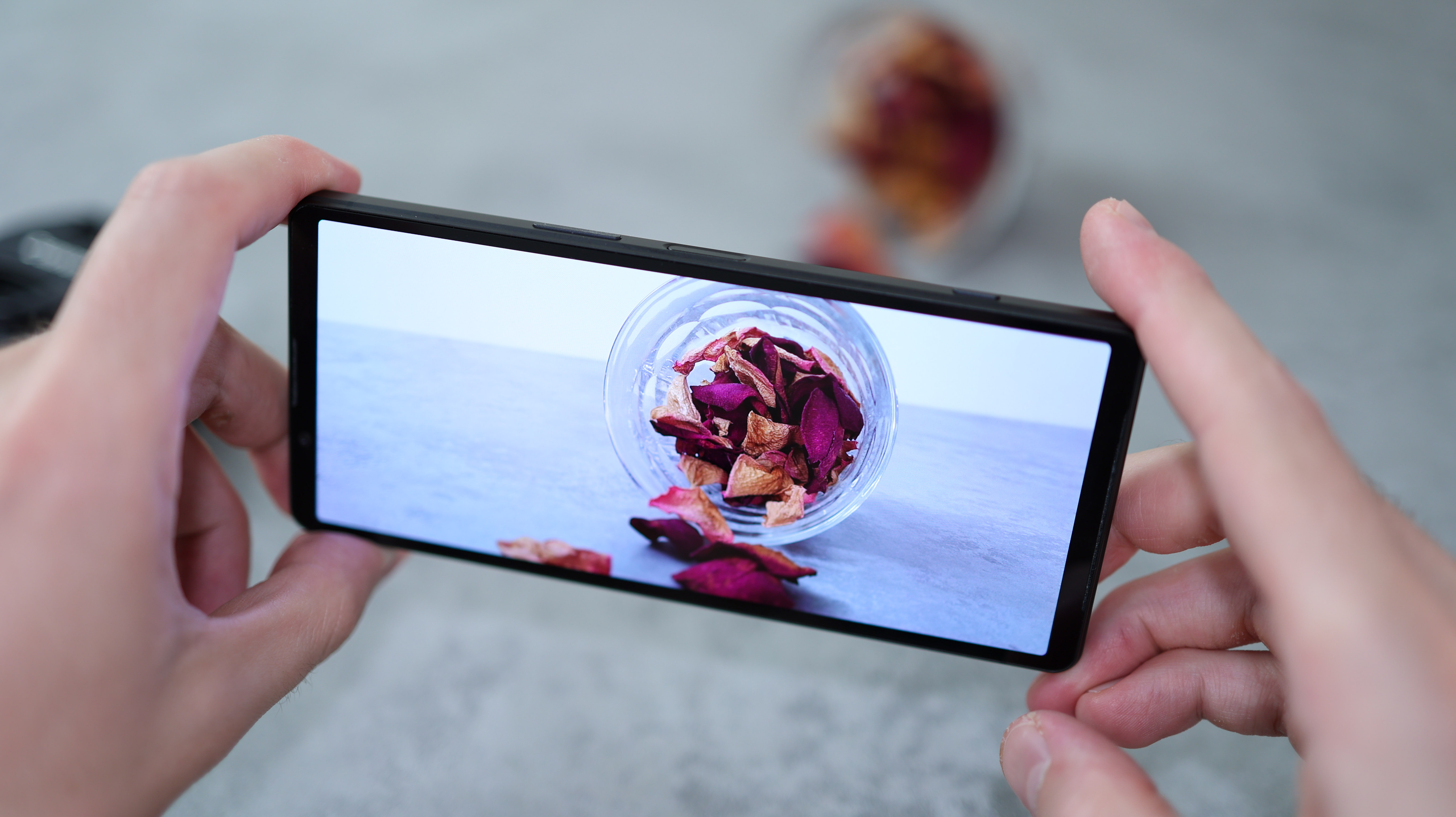 Image 2 of 4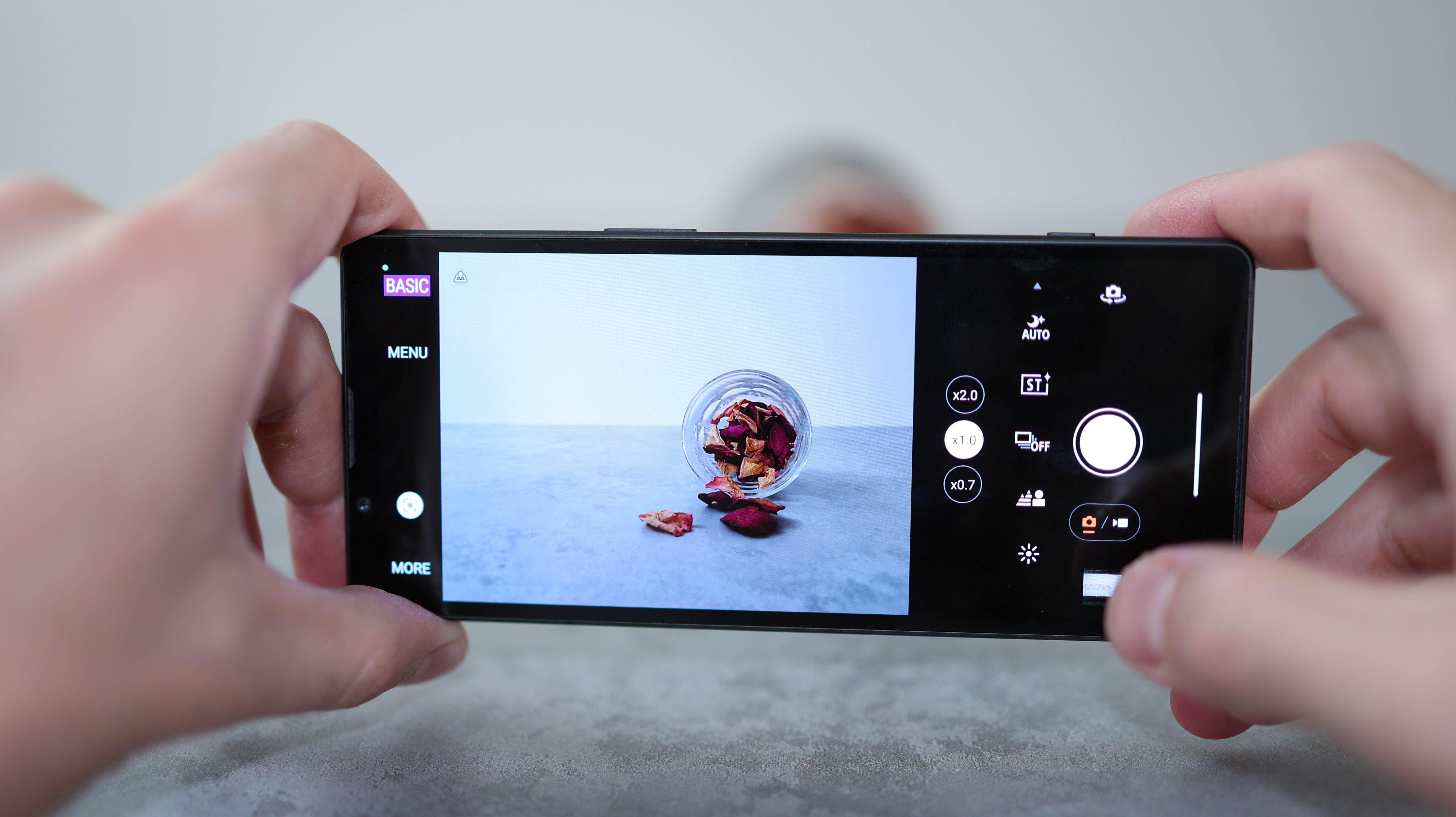 Image 3 of 4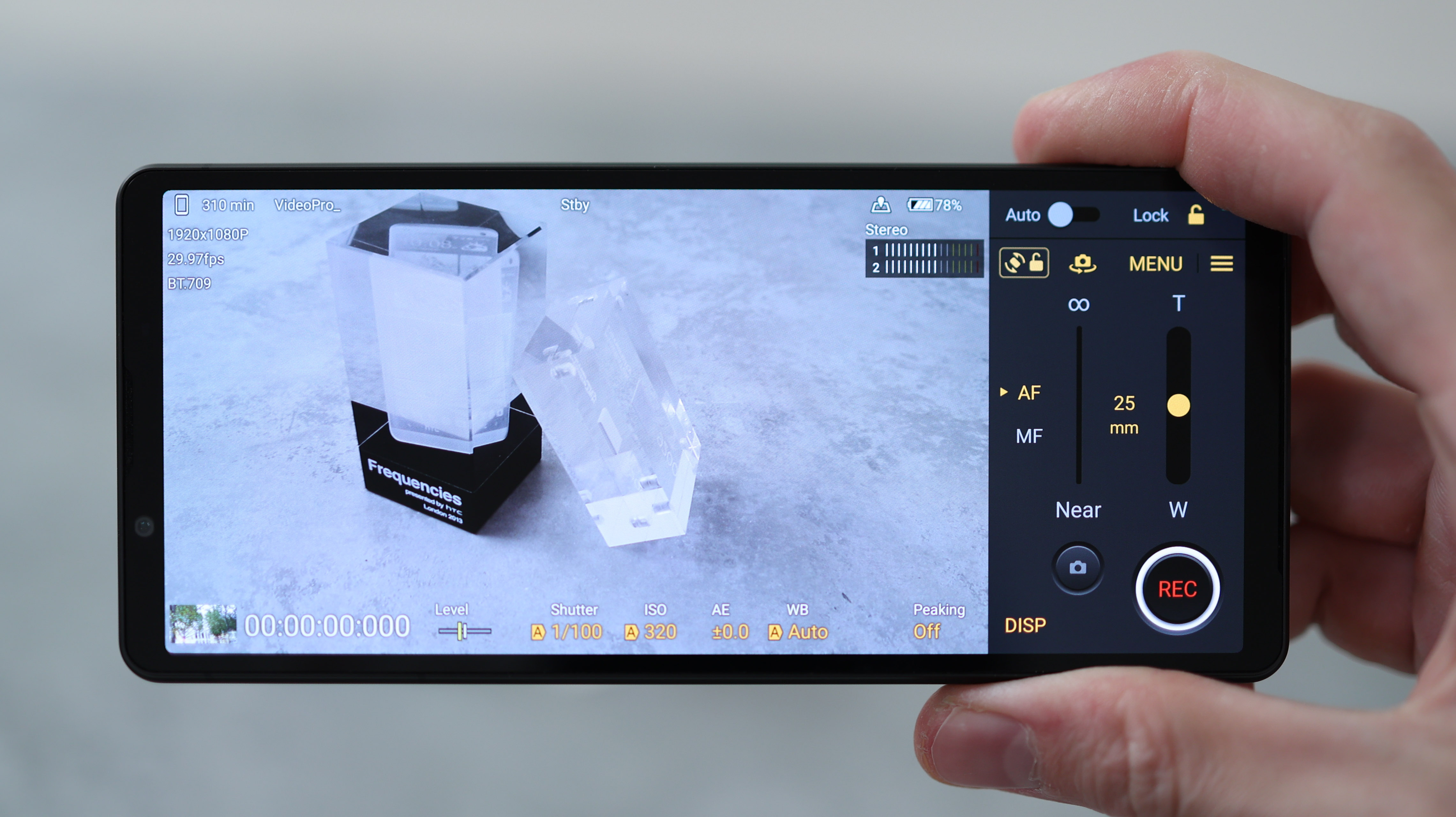 Image 4 of 4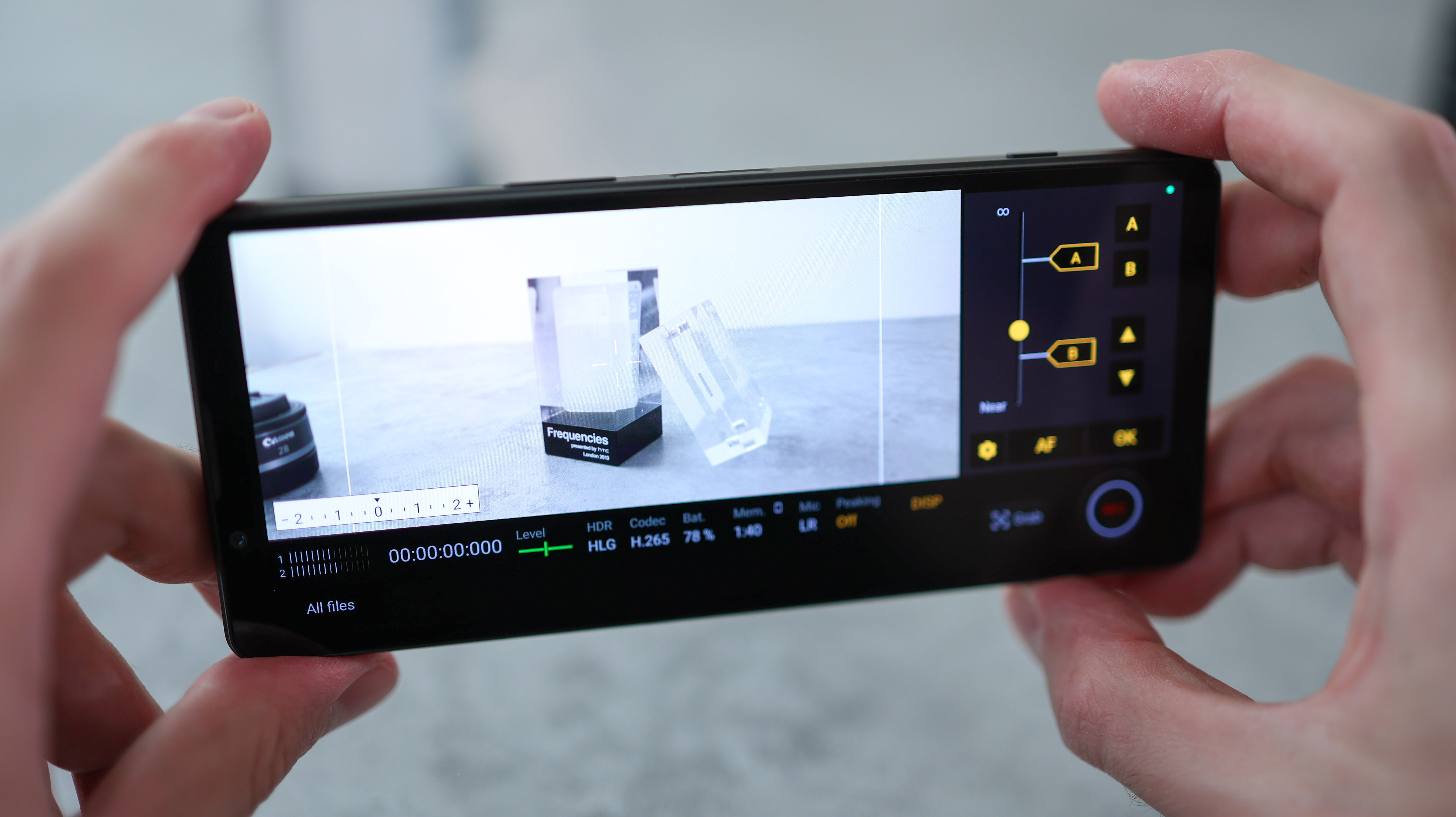 The Xperia 5 V also carries forward the Sony tradition of including no less than three camera apps. The default app, Photography Pro takes you from full automatic camera – a la iPhone – through to full manual, controlling every aspect of your shot other than the aperture.
Video Pro is one for online video creators who shoot in 16:9. It has extensive slow-motion shooting options with maximum control over frame rates and also offers an 'S Cinetone for mobile' look, which Sony Alpha shooters will appreciate.
Finally, Cinema Pro is a 21:9 lover's jam. Ideal for filmmakers, this is where you'll find terms like shutter angle, manage recording projects rather than files, and access the super-flat Venice look that shoots with almost log-grade low contrast.
The Xperia 5 V shoots video at up to 4K, 120fps, and also benefits from a microphone around the back, so you can choose to prioritize voices captured on it, or general sound from all three microphones on the phone.
All this might sound like a lot of features, but I haven't scratched the surface when it comes to all the manual control Sony makes possible.
One aspect of the Xperia 5 V we didn't get to test out was a new Video Creator app, which can be used to manually edit videos or create an auto-generated montage, similar to GoPro Highlight Clips.
Sony Xperia 5 V camera samples
Image 1 of 17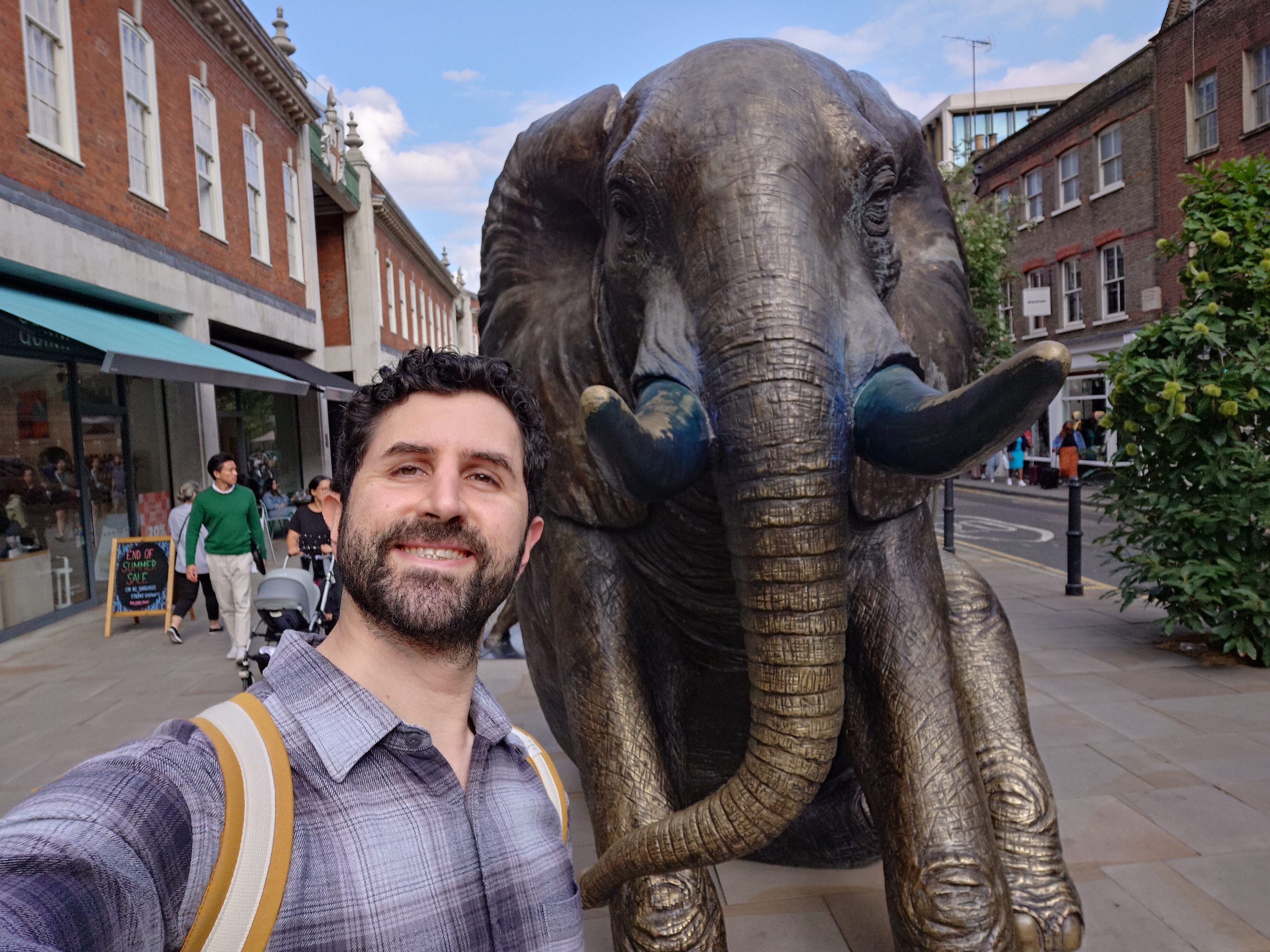 Image 2 of 17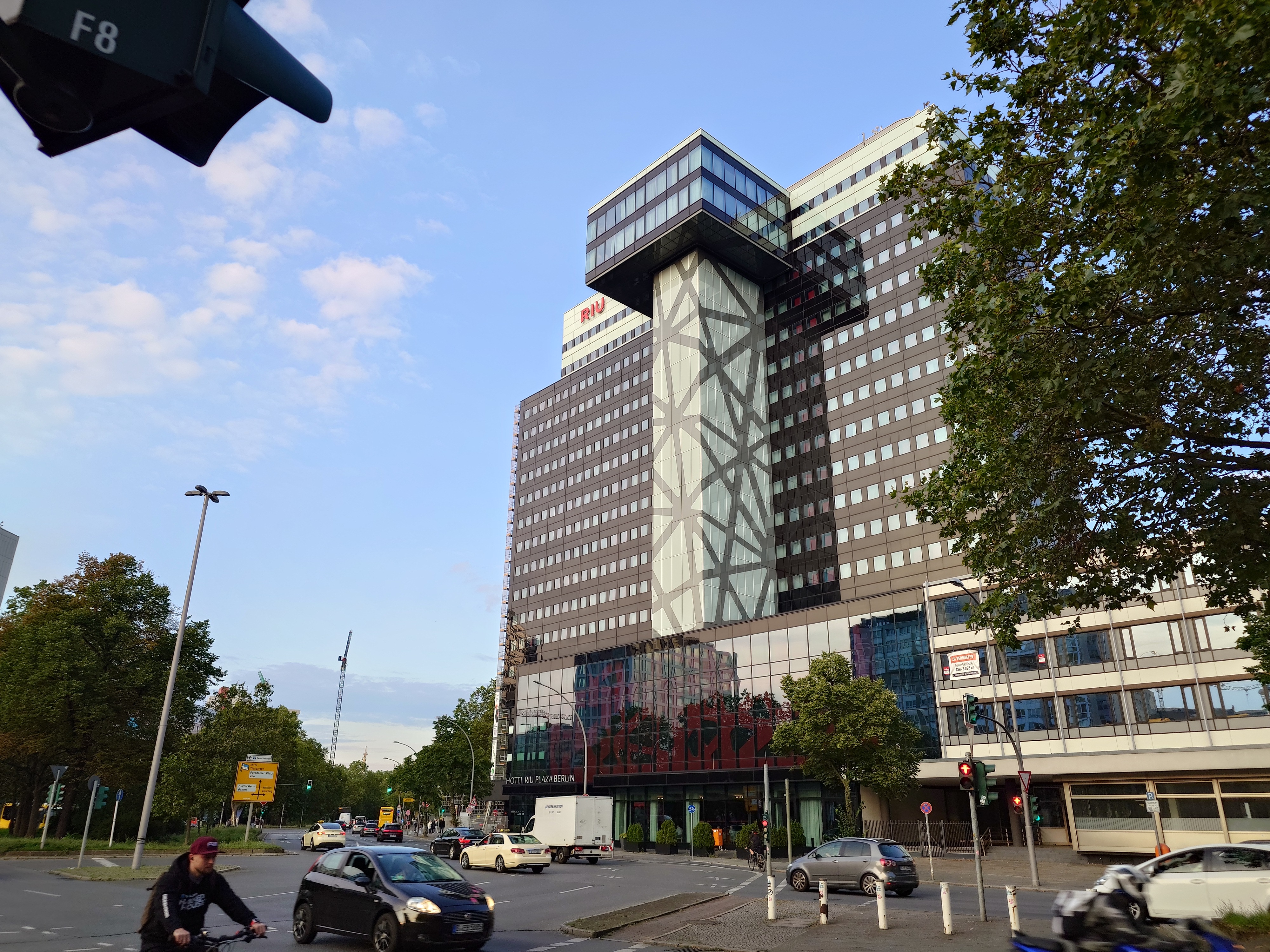 Image 3 of 17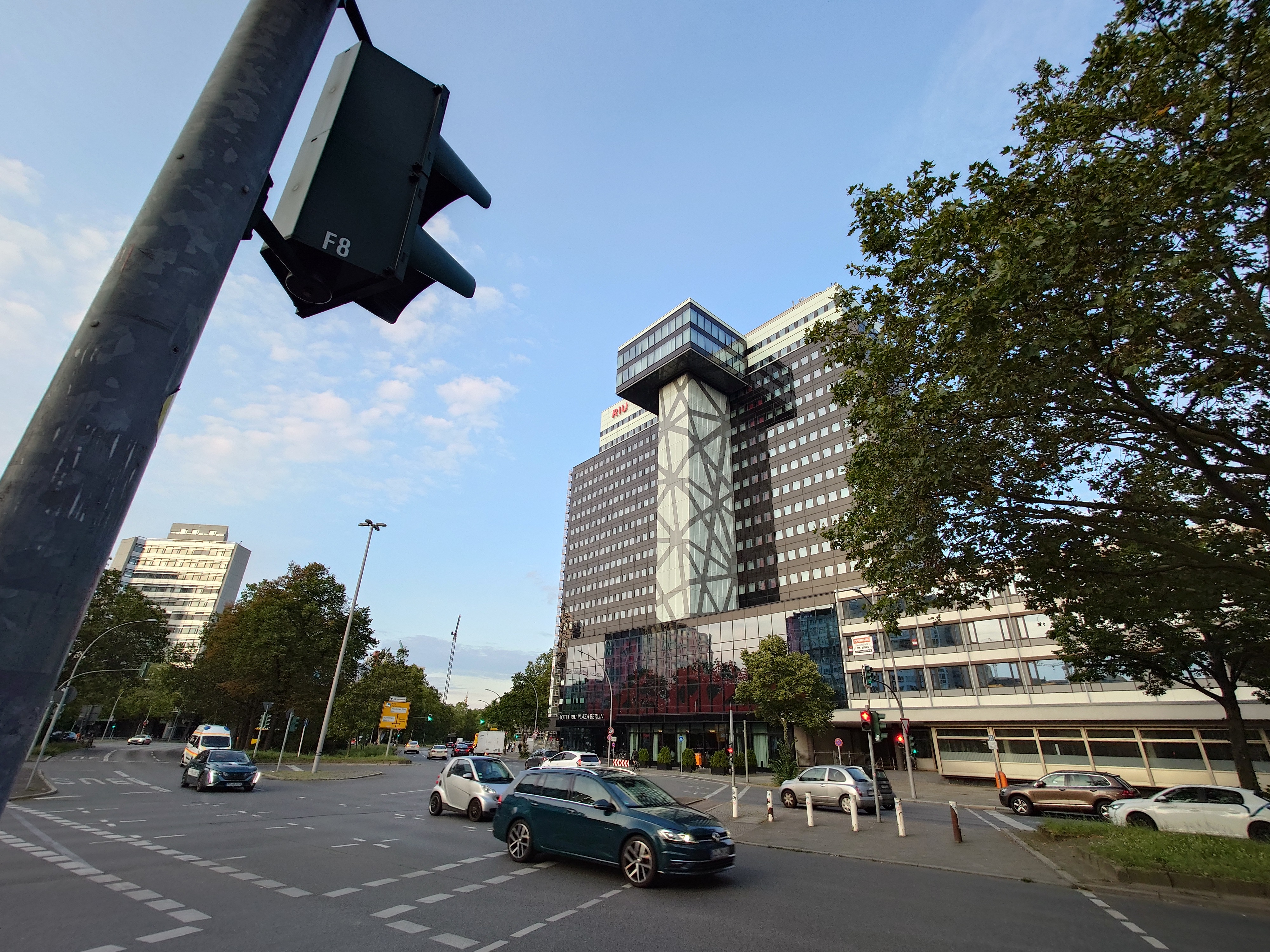 Image 4 of 17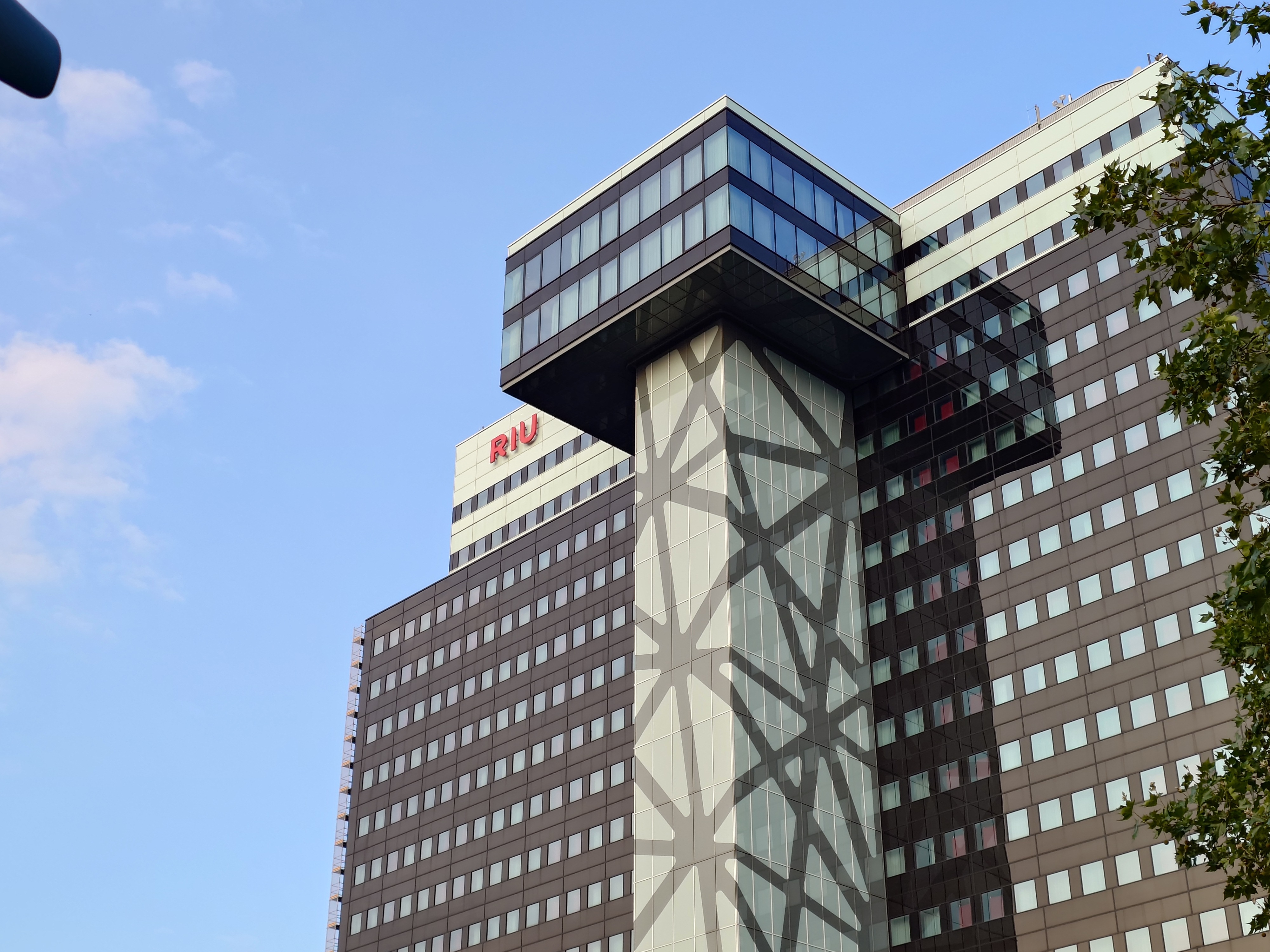 Image 5 of 17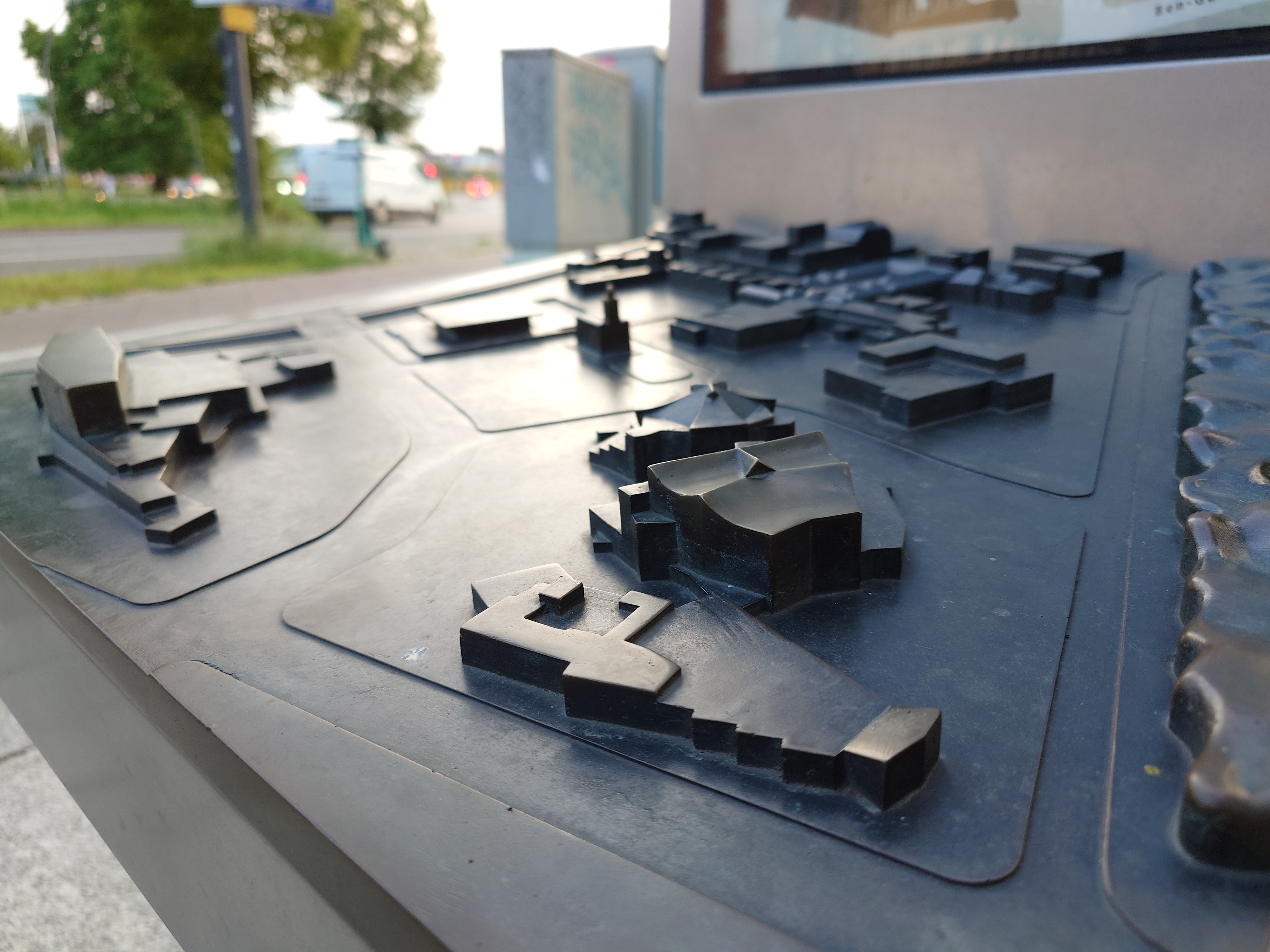 Image 6 of 17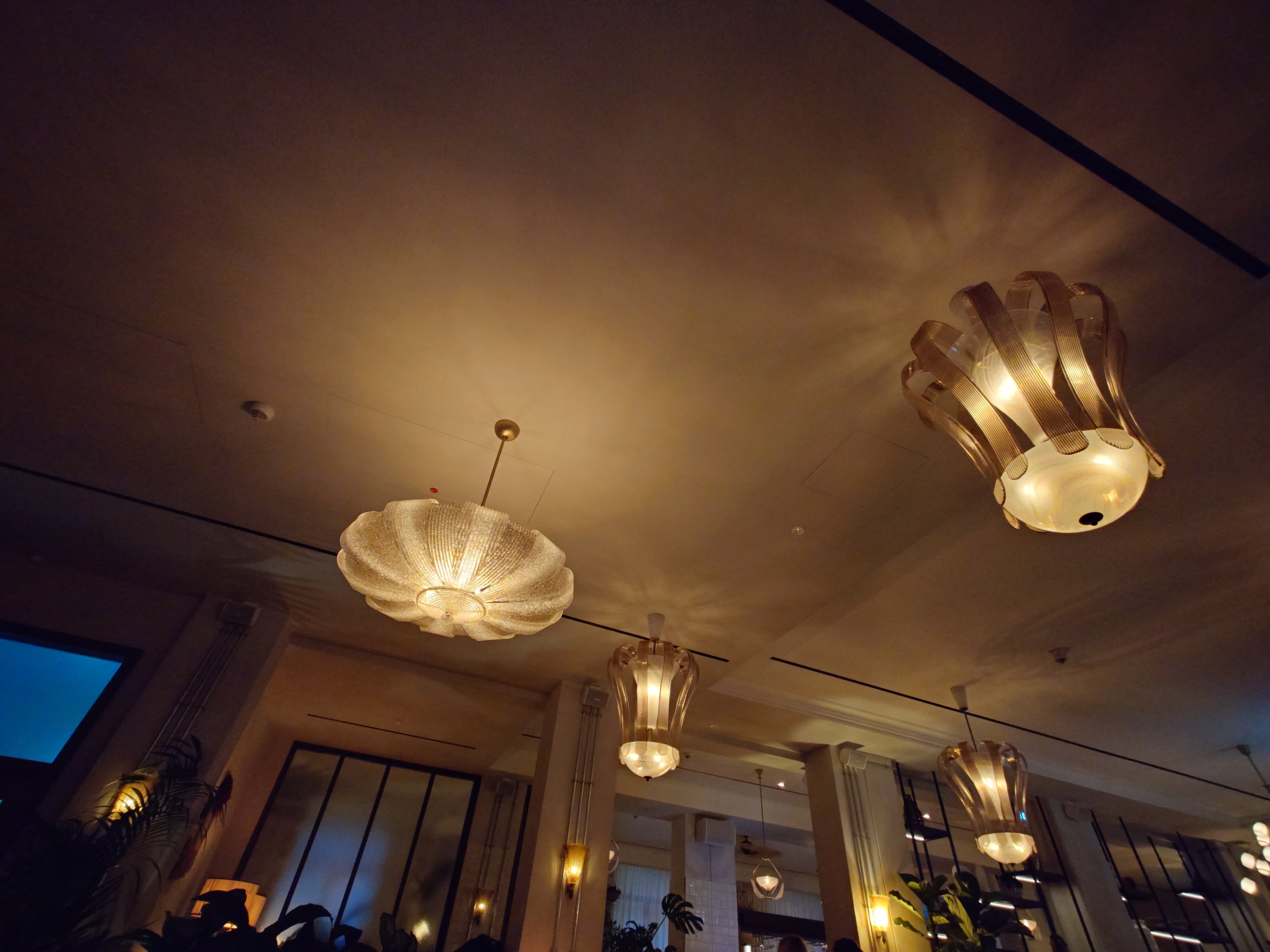 Image 7 of 17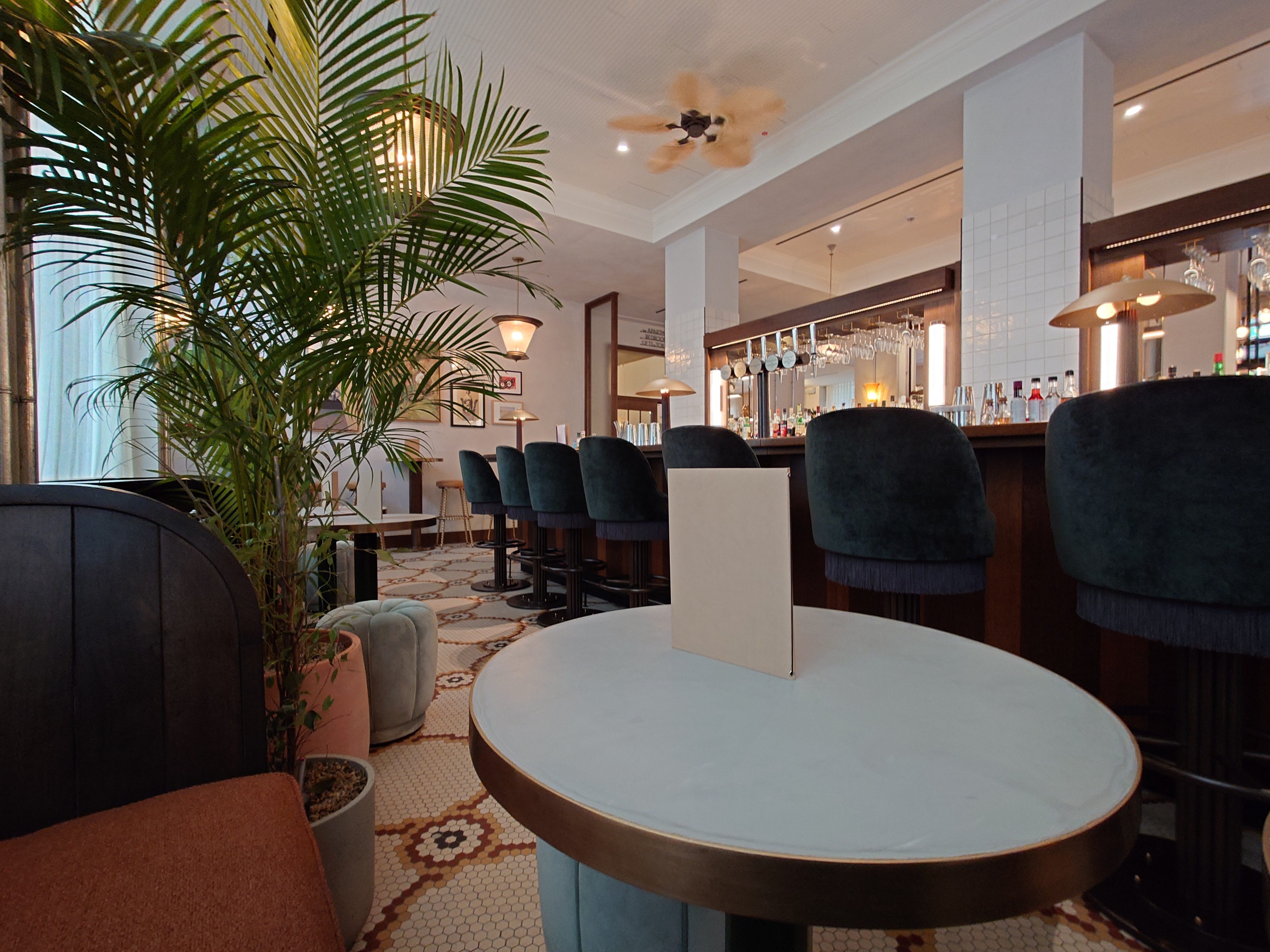 Image 8 of 17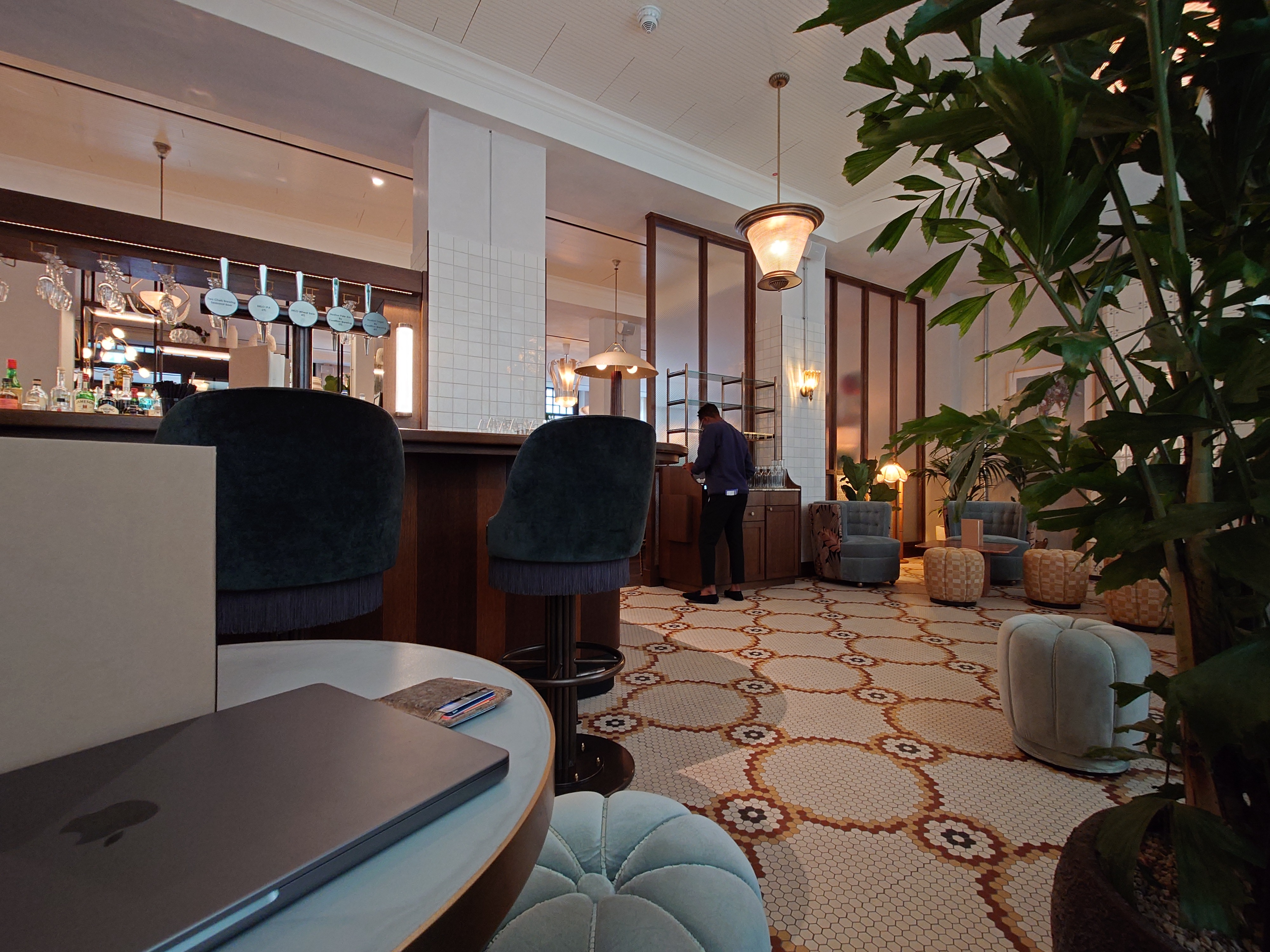 Image 9 of 17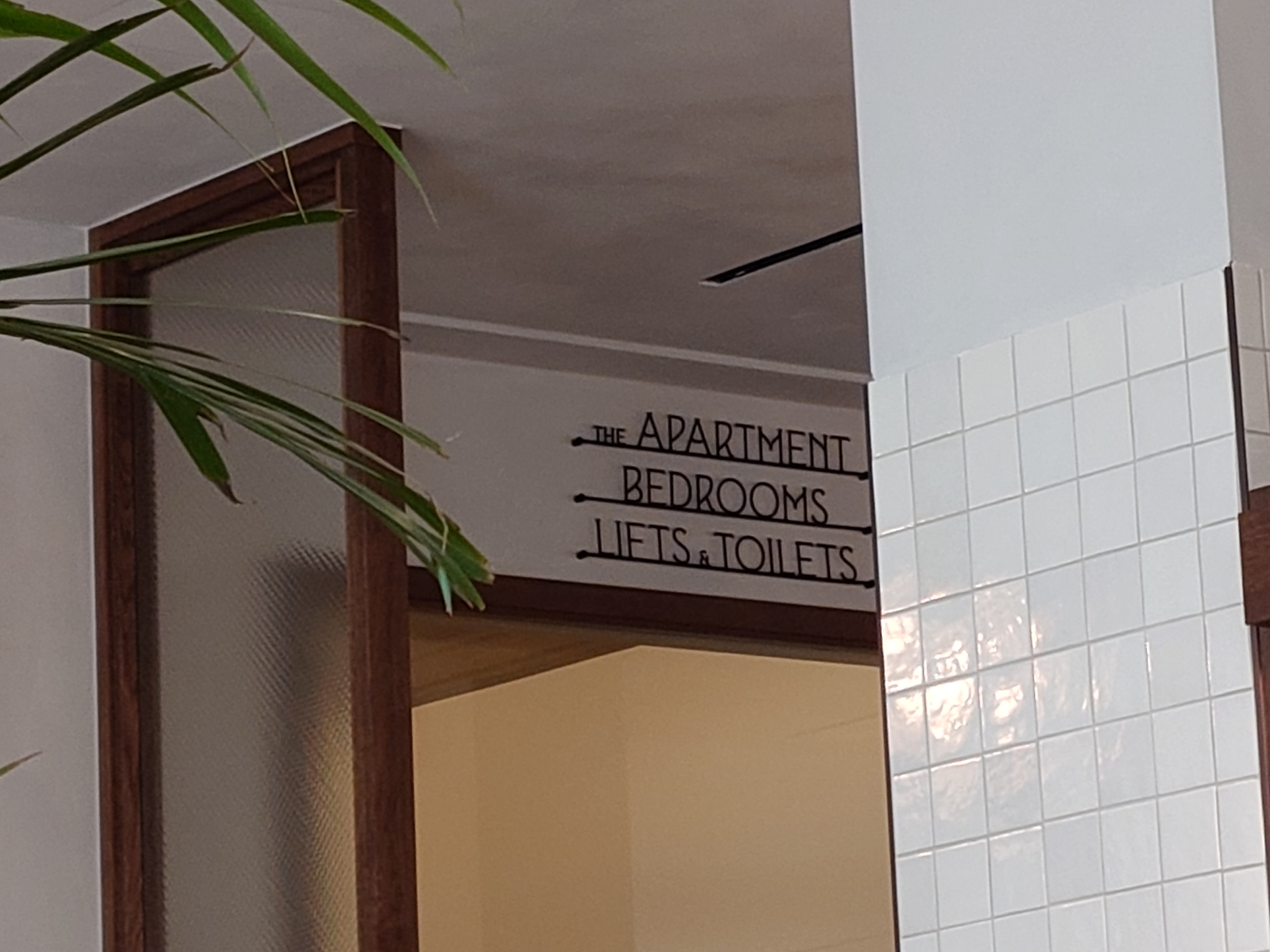 Image 10 of 17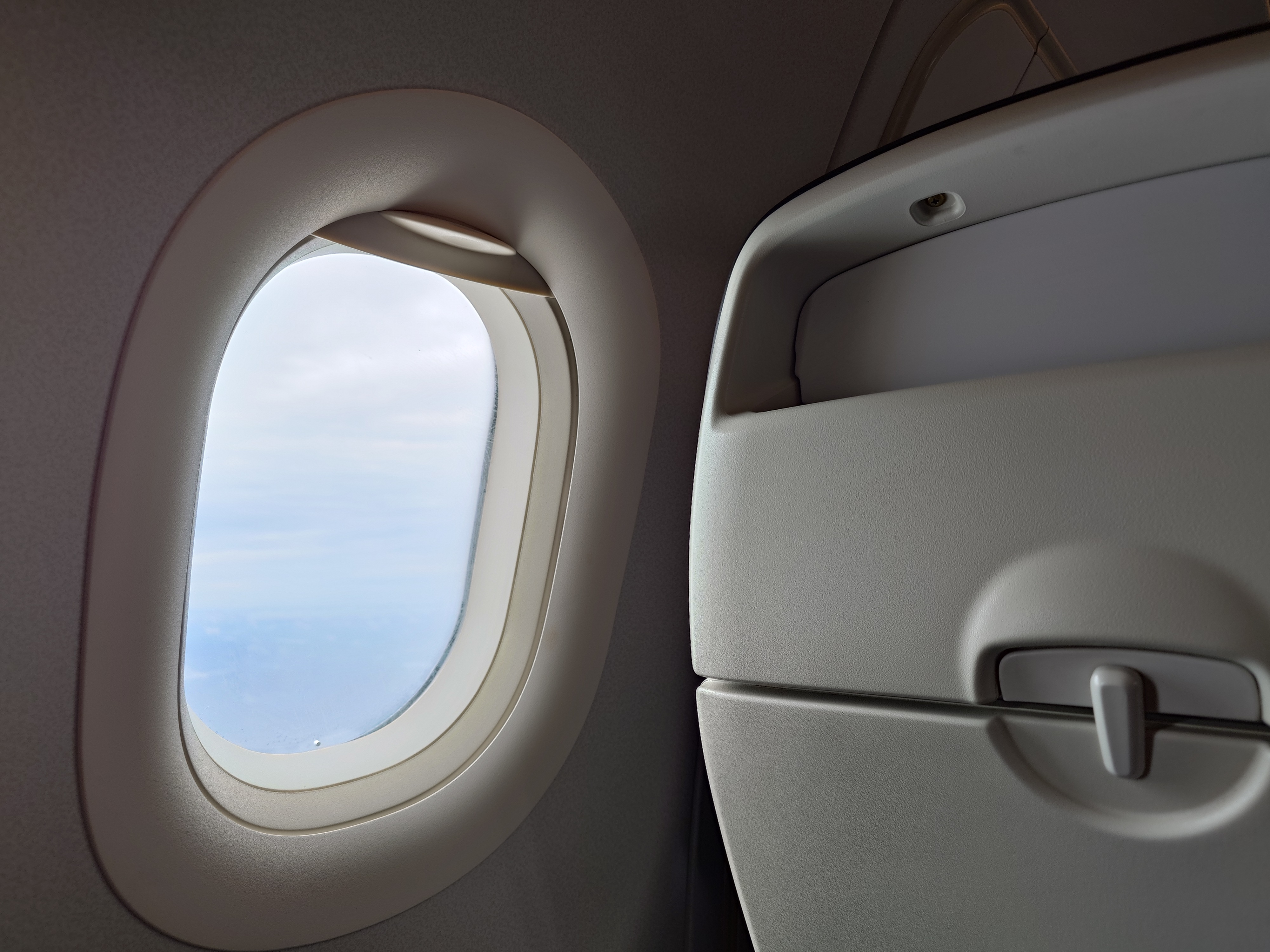 Image 11 of 17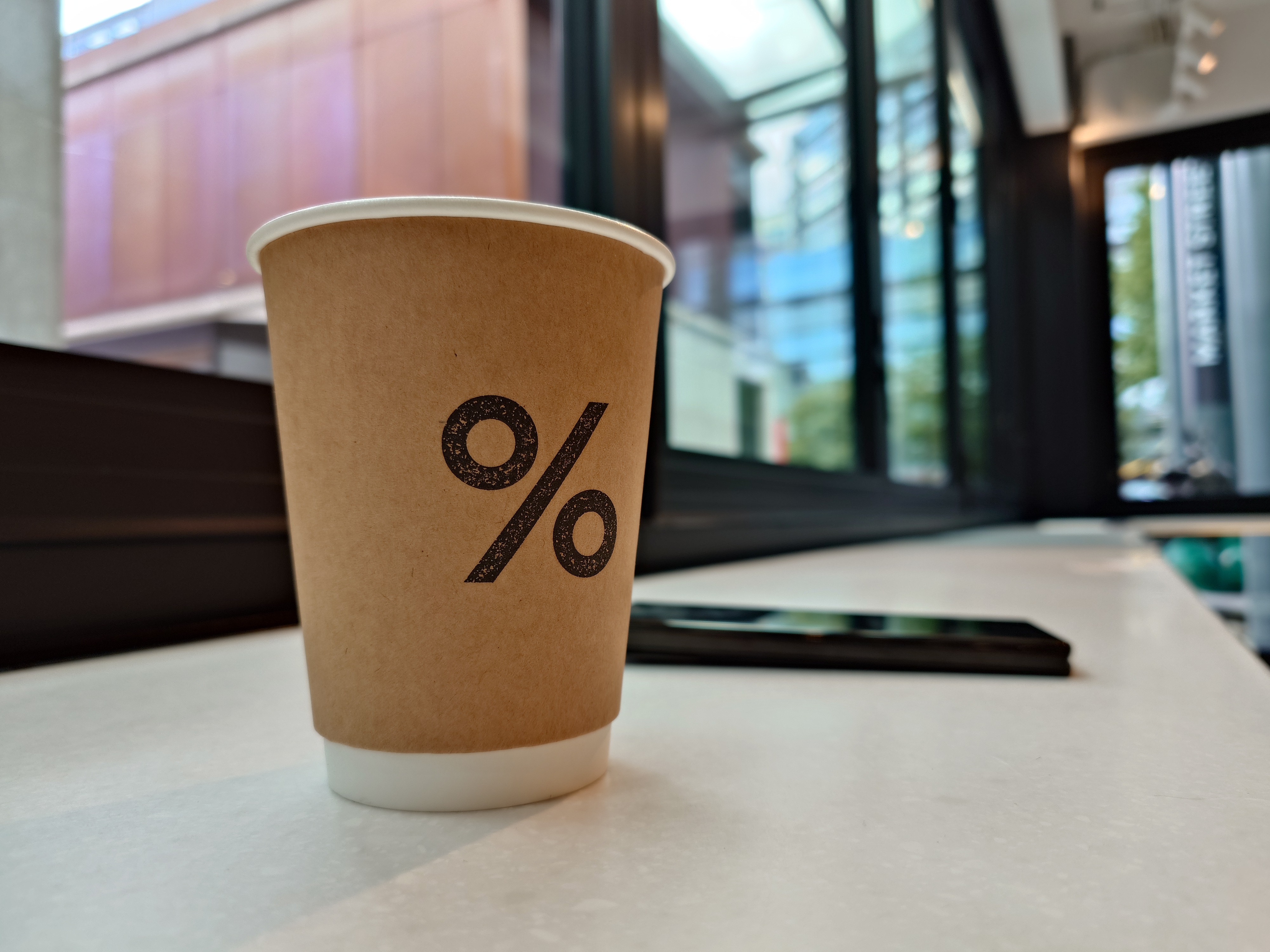 Image 12 of 17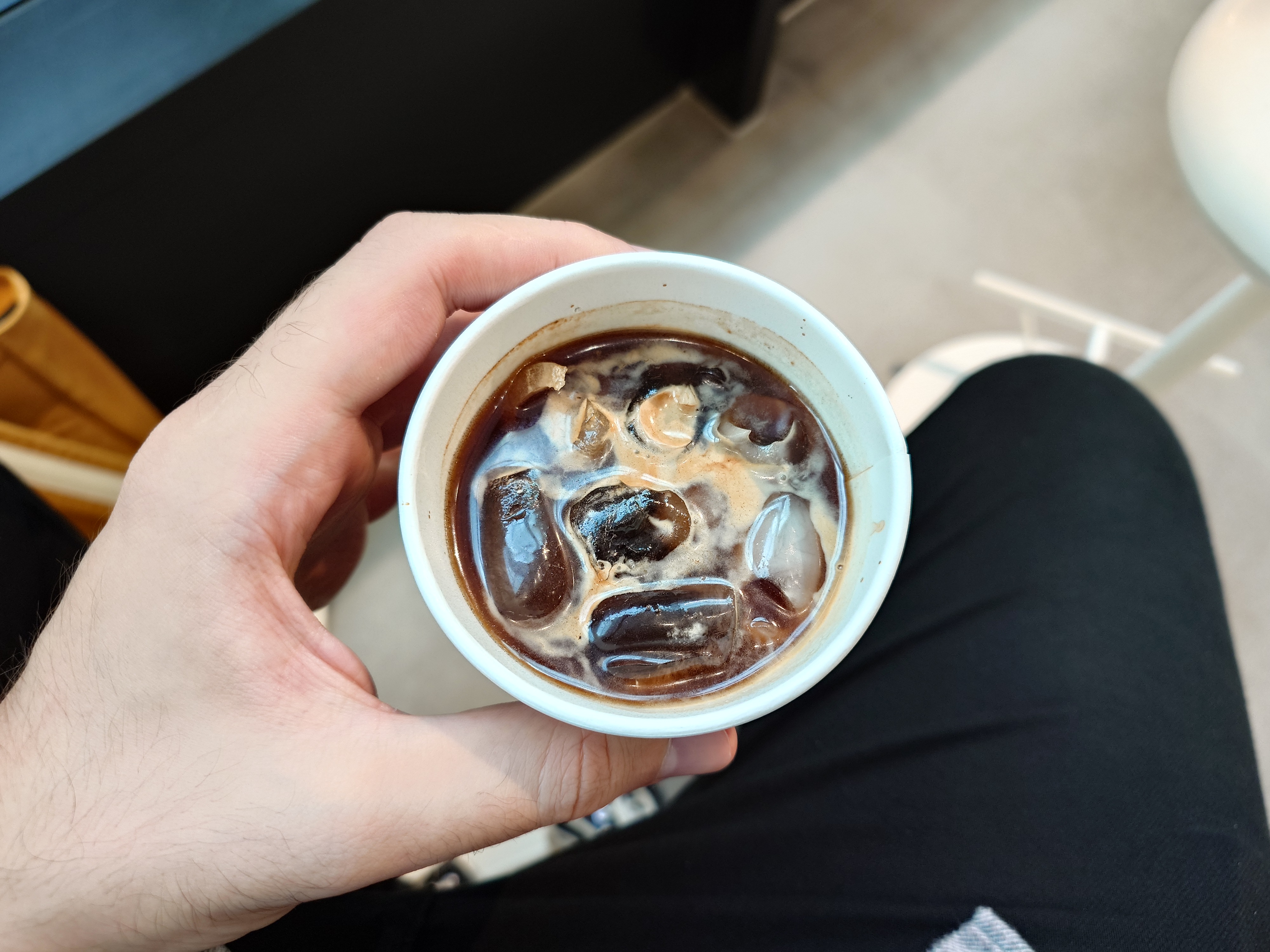 Image 13 of 17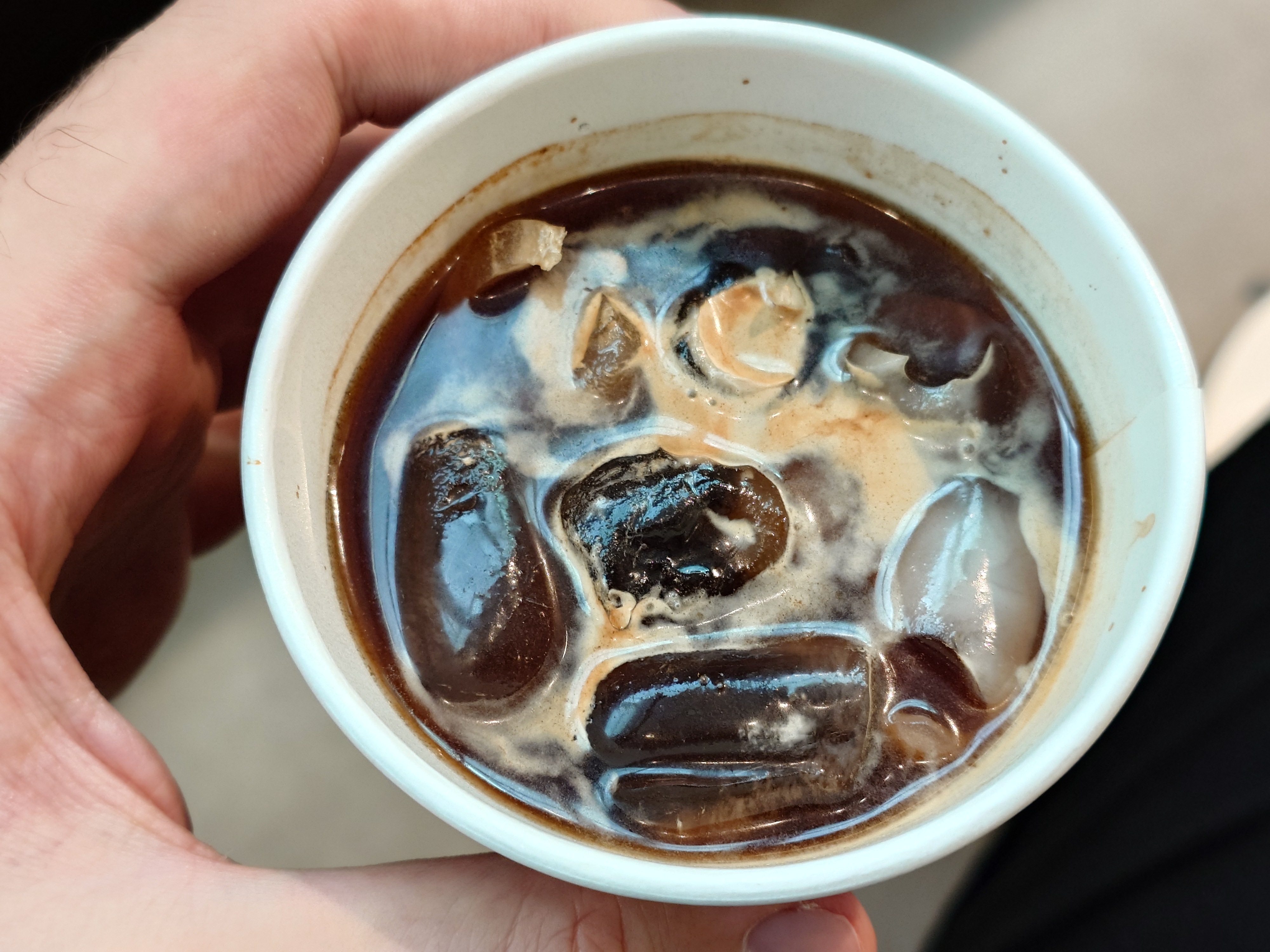 Image 14 of 17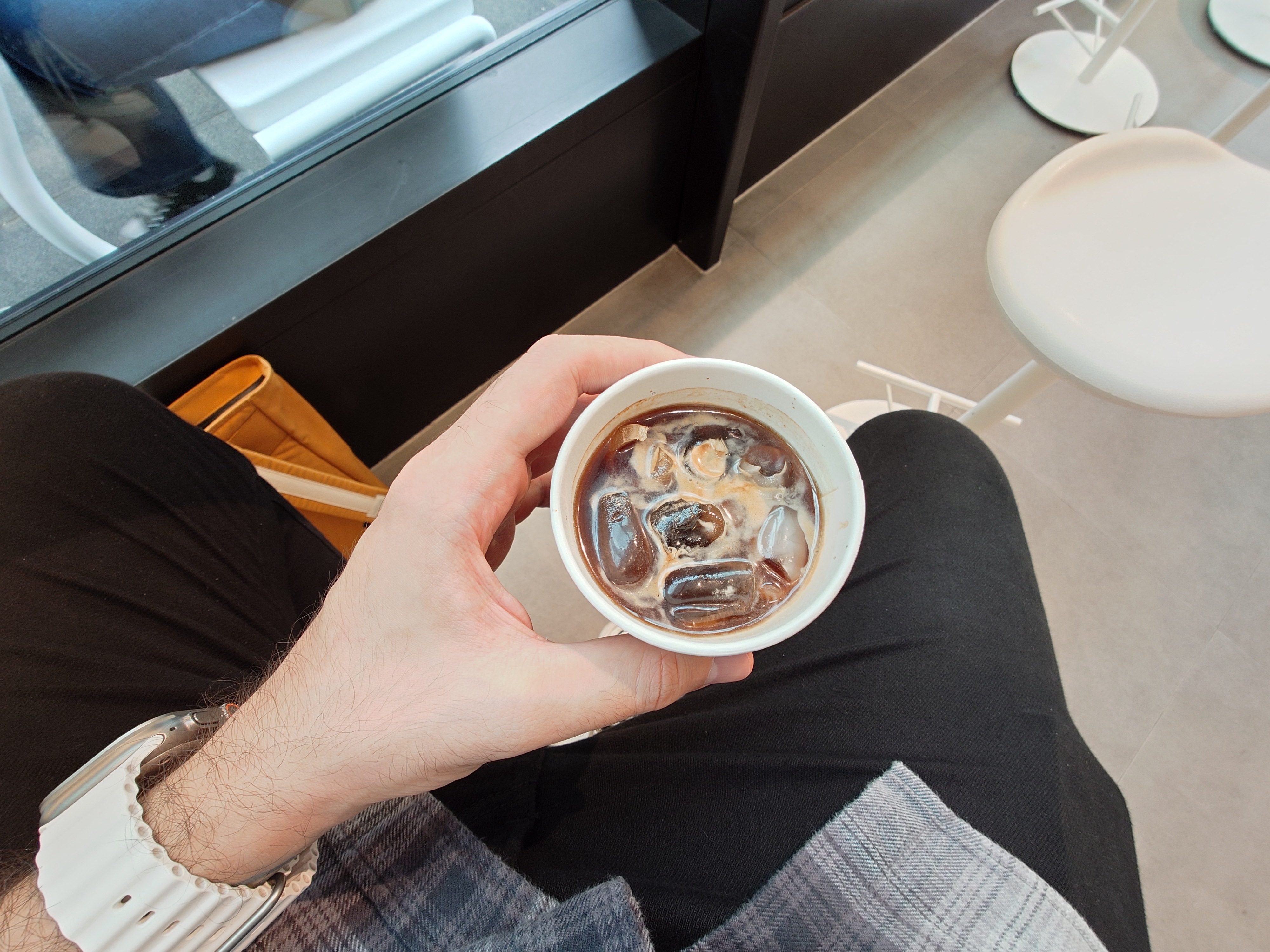 Image 15 of 17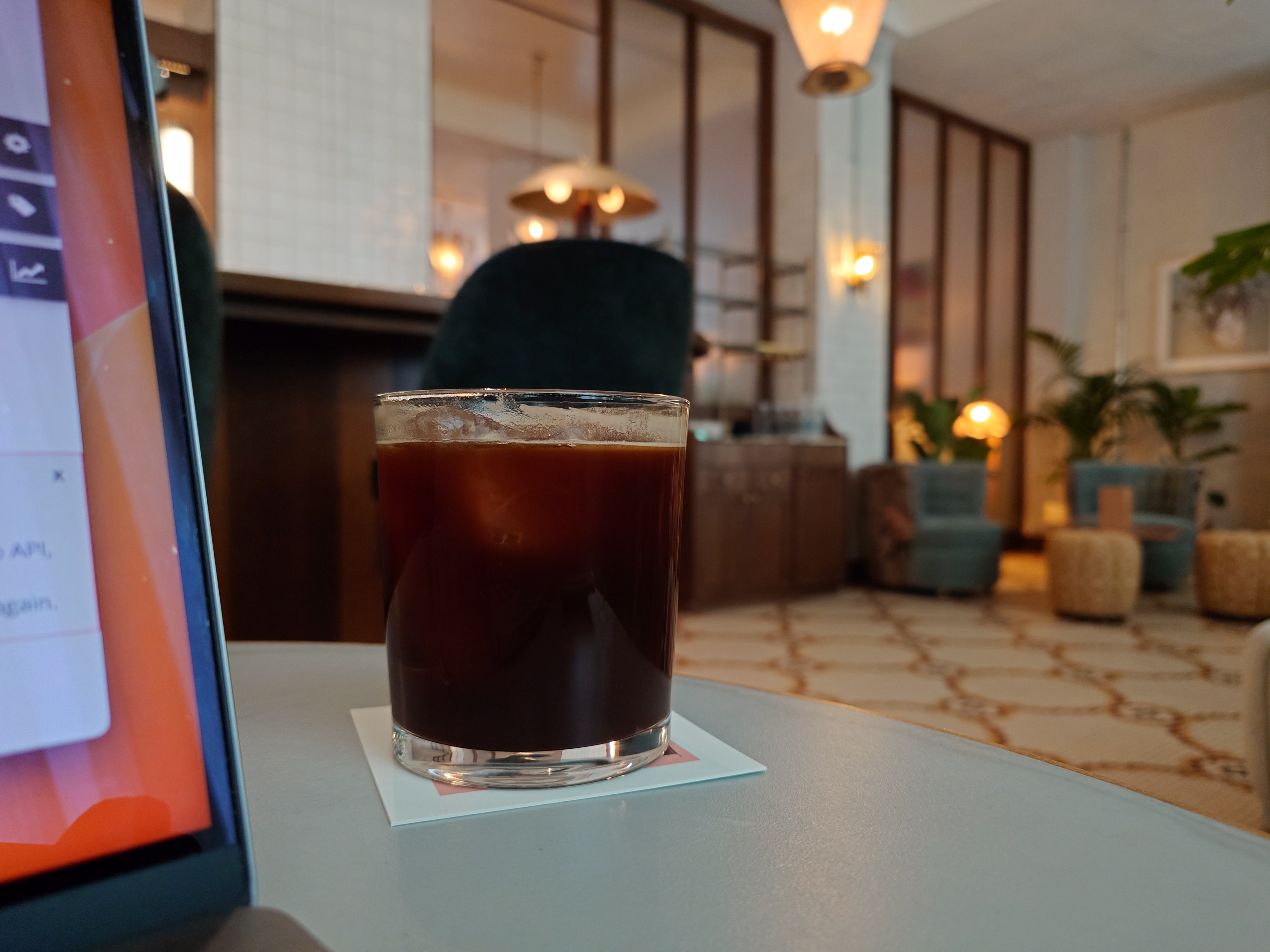 Image 16 of 17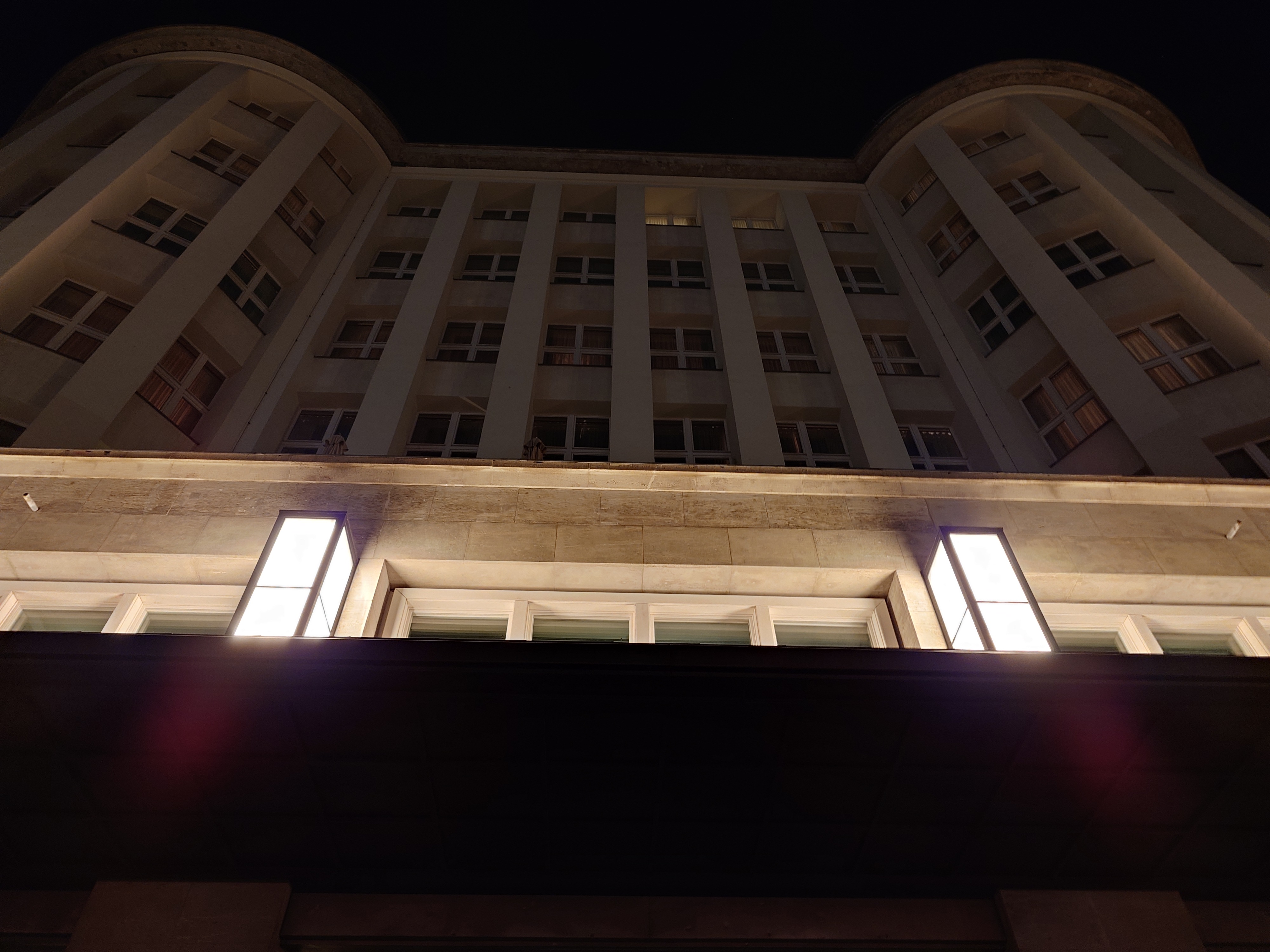 Image 17 of 17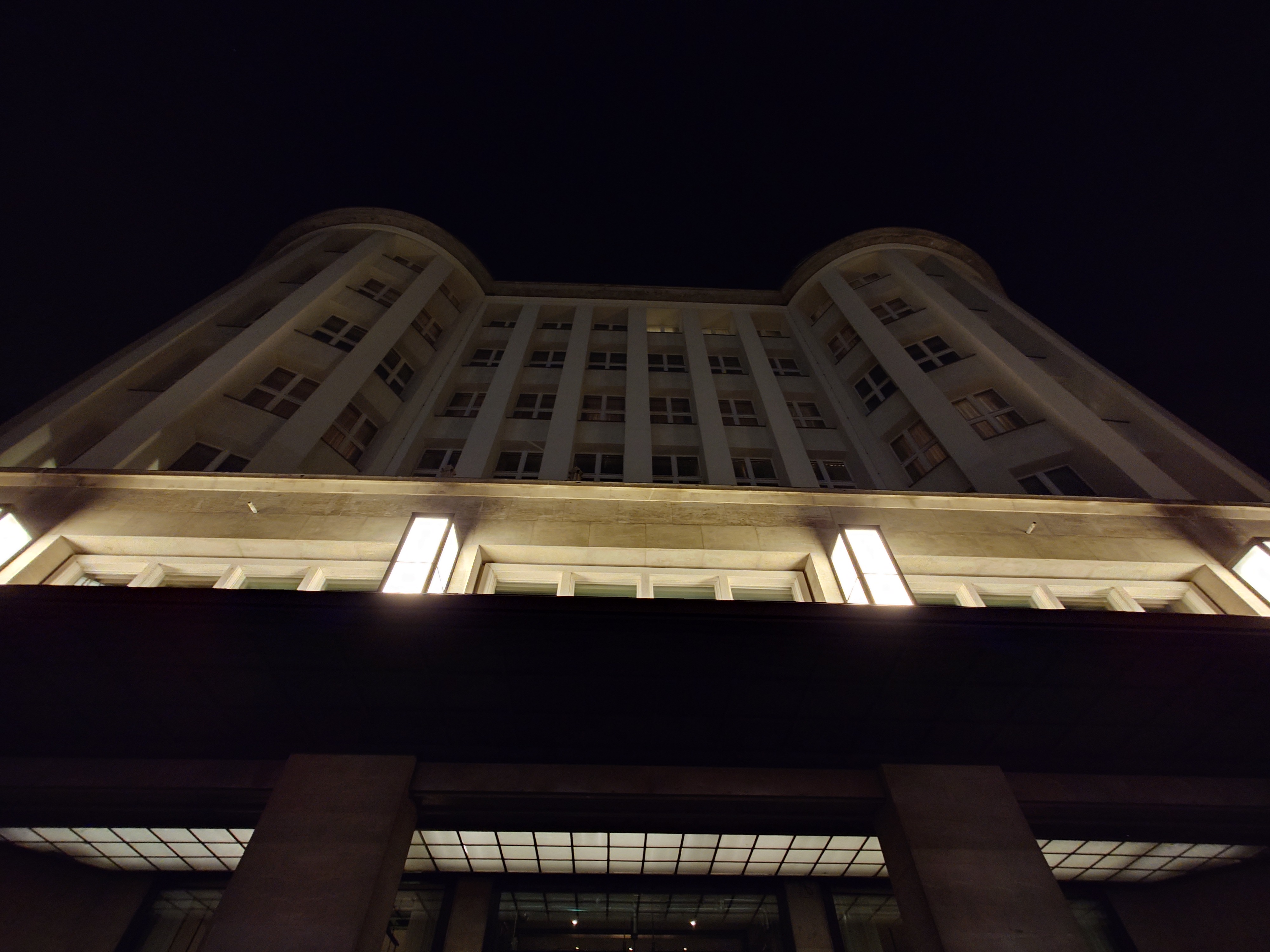 If you aren't a fan of heavily processed photos – shadows boosted to within an inch of their lives, backlit subjects brighter than their background, and nighttime photos that look like they were taken in the day – Sony's natural, realistic styling will be a breath of fresh air. 
I found the Xperia 5 V's shots to be nuanced, detailed, and low in noise. Sony's conceded a little when it comes to computational photography when compared to the Xperia 5 IV. Now, shadows are richer in detail than ever, and night shots look great.
For anyone who's concerned about the lack of a telephoto camera on the Xperia 5 V, I've created some examples of how well its zoom fares when compared to its predecessor and its 2.5x optical zoom:
Image 1 of 4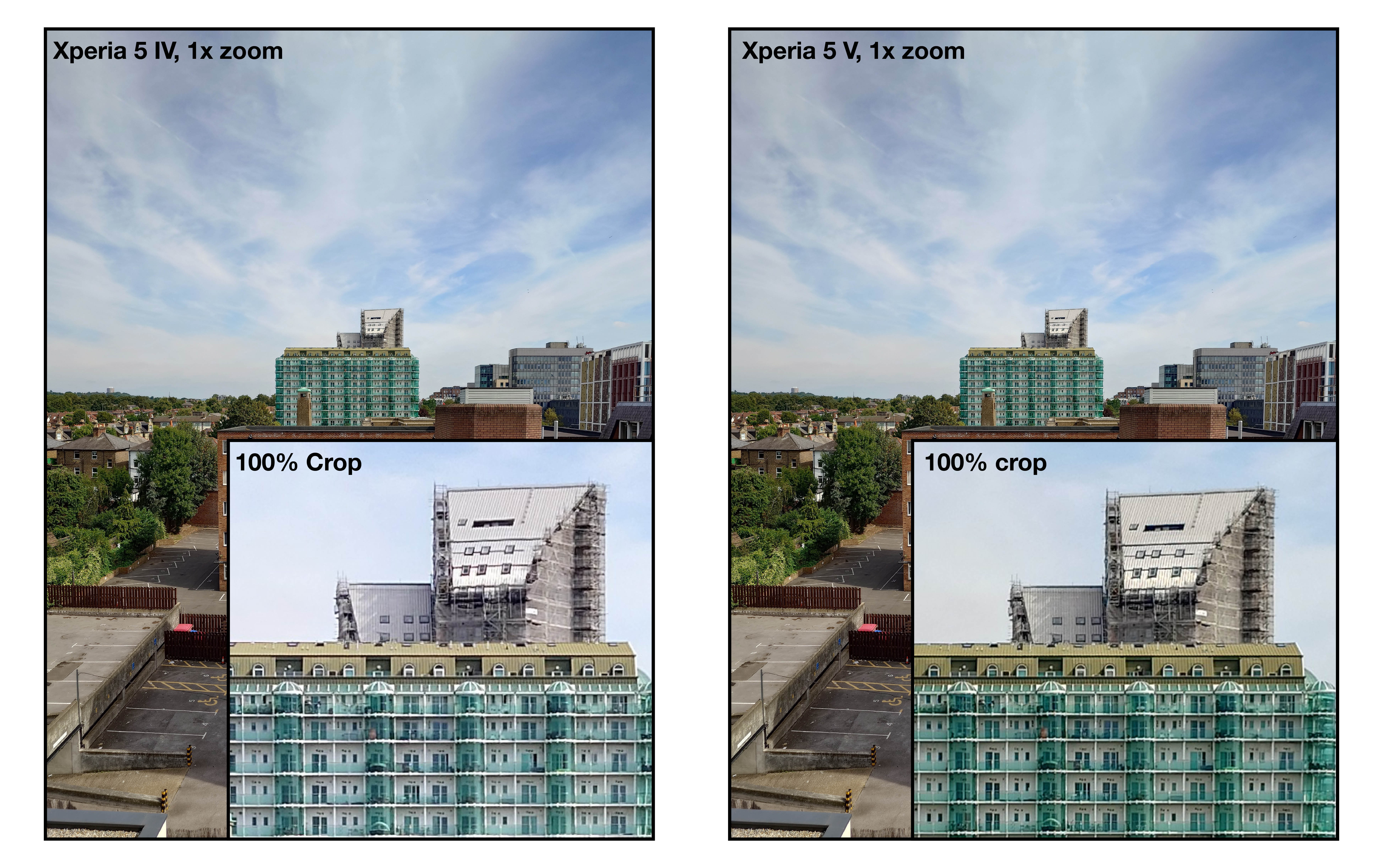 Image 2 of 4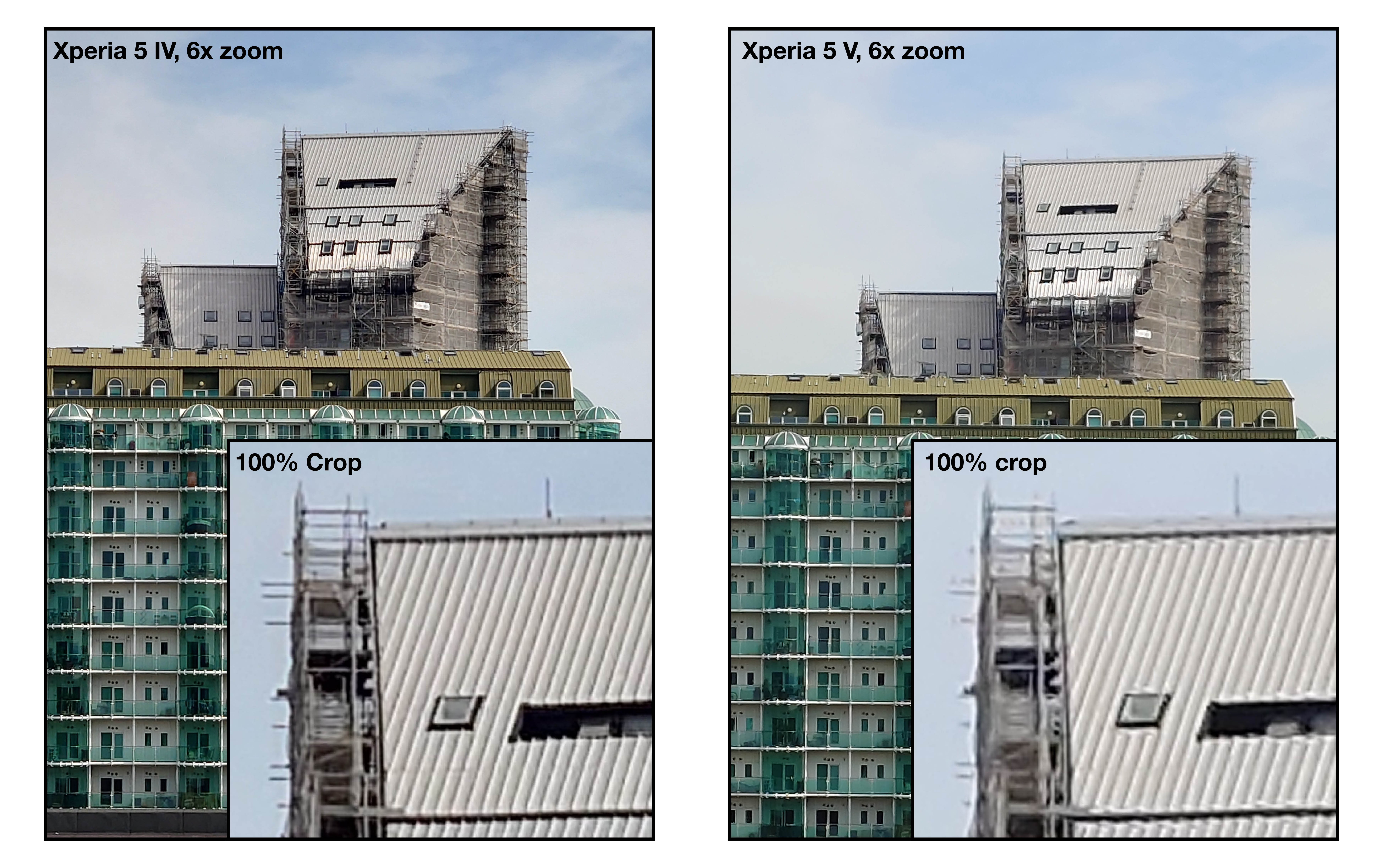 Image 3 of 4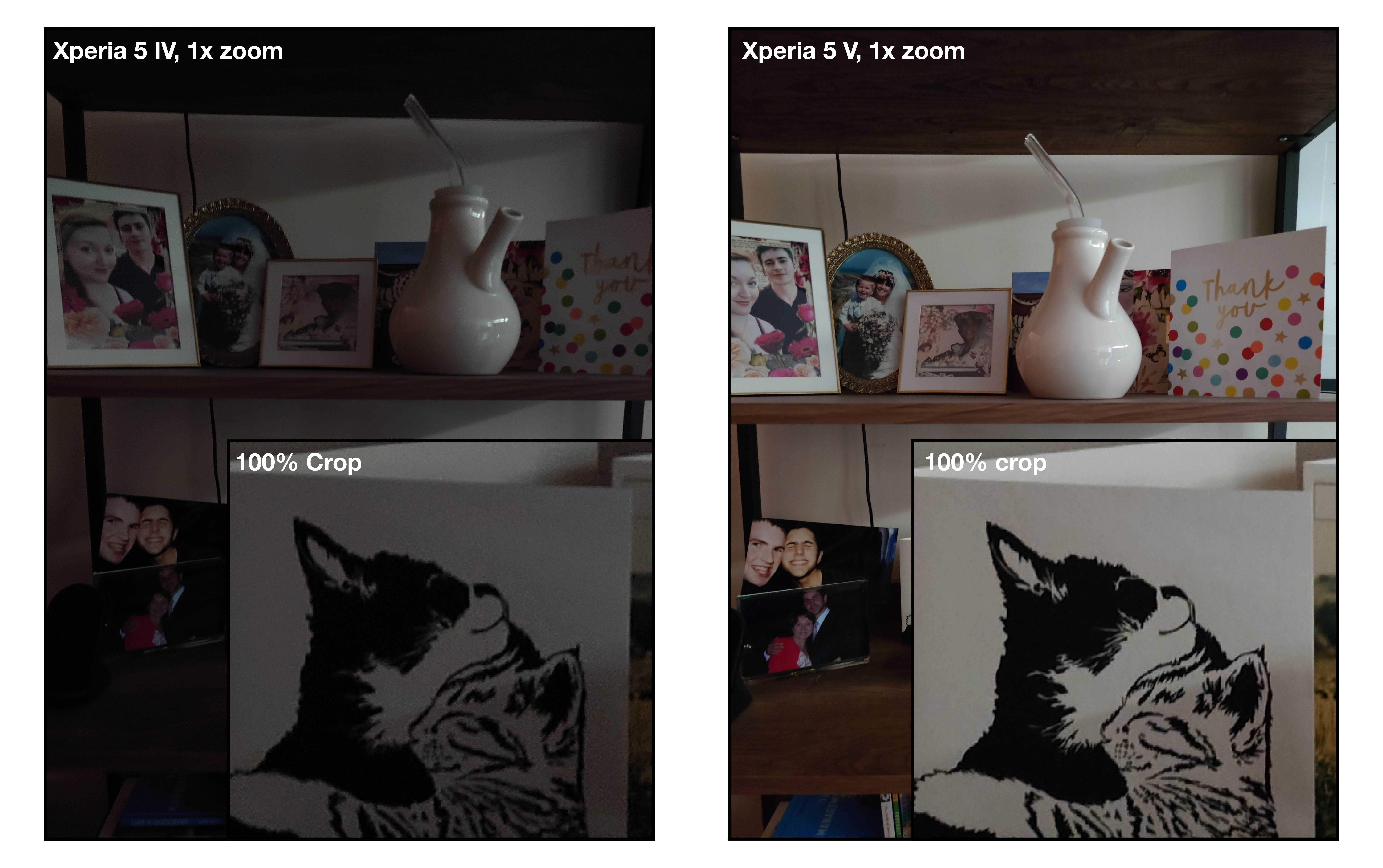 Image 4 of 4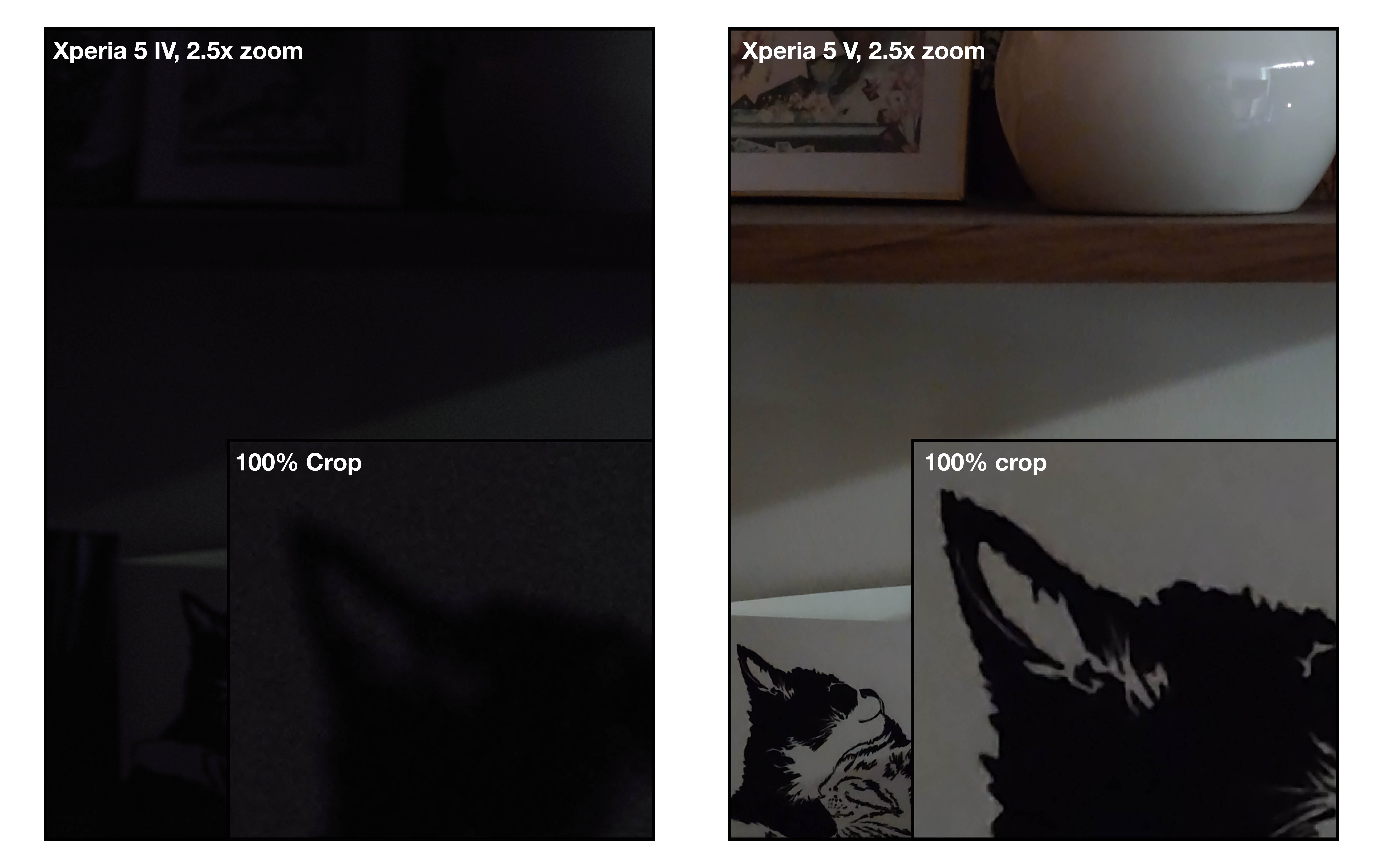 In bright environments, the optical zoom does edge ahead, but when the lights drop, the Xperia 1 V's larger sensor nails it. In fact, even in middling light – which is more common than bright or near-night ambient light – the quality of the Xperia 5 V photos won out for me.
As a result, in the case of the Xperia 5 V, two cameras really are better than three, if the third is a mediocre telephoto camera. Were it a quality periscope camera, though, that would have been a different story.
Unsurprisingly, the ultra-wide camera doesn't perform as well as the primary camera. Sony's processing helps it along with night shots, but it can't keep up when it comes to exposure when the lights drop. That means its photos will usually look a little darker when set against the primary camera in a low light environment, and it will also be a bit noisier.
It's great to see the ultra-wide lens feature autofocus, and that offers some versatility, but with a nearest focus distance of around 20cm, there's no ultra-wide macro option. Nevertheless, ultra-wide group shots and selfies should look a bit crisper than generic fixed-focus snaps.
Sony's improved its Bokeh (portrait) mode, apparently for the Xperia 5 V, however, I still experienced the same crunchy subject masking as on old Sony phones in more challenging scenes. Simple, head-on, posed portraits look great. But get a bit further back or load up the scene with complication, and it can't stack up to a Pixel or iPhone.
Video captured on the Xperia 5 V's main camera looks fantastic, and stabilization is strong across resolutions. The ultra-wide camera is the weak link, so you'll want to lean on the main camera, especially when the lights drop, but if you do, the 5 V serves up a best-in-class primary camera across both photo and video.
As for the selfie camera, it's a solid snapper, especially when the light is right. Benefiting from Sony's balanced processing, photos look natural, detailed, and we had more success with the bokeh mode on it than when using the rear camera mix. It also captures night photos too, and if you hold still, results are impressive even when the lights drop, and with 4K video, it's one of the more versatile front cameras on the scene.
Sony Xperia 5 V review: Performance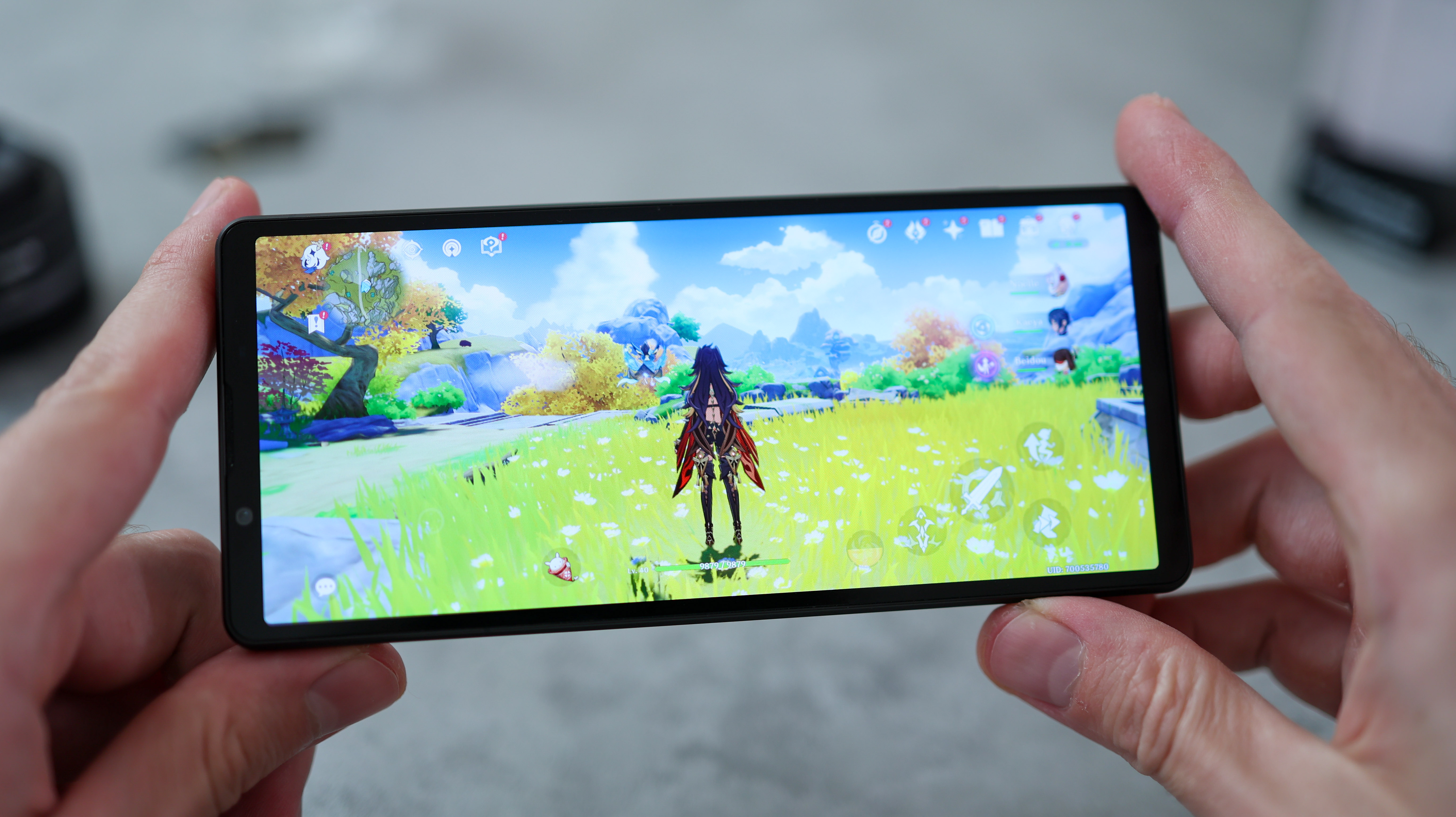 Qualcomm Snapdragon 8 Gen 2
One memory option: 8GB RAM
Global storage options TBC with one in the UK: 128GB
The Xperia 5 V is powered by a Qualcomm Snapdragon 8 Gen 2, which is a mighty chipset that's tried and tested to run cool and fast for the most part. Sony's struggled with heat management before, but with its slightly thicker chassis and superior internals, the Xperia 5 V does a decent job of keeping heat in check.
The phone benchmarks brilliantly, scoring a Geekbench 6 score of 5140 multi-core and a 3D Mark Wildlife Extreme score of 3600, putting it in the upper echelon of non-gaming phone performance alongside the OnePlus 11 5G and Samsung Galaxy S23 Ultra.
The biggest challenge I faced when gaming was that I cycle eight games when testing a phone: Diablo Immortal, DragonBall Z, Genshin Impact for performance, Injustice 2 and Sky for some mid-tier, relatively demanding gameplay, and TMNT: Shredder's Revenge, Streets of Rage 4, and Marvel Snap for 2D gaming.
It wasn't gaming performance that left me wanting on the Xperia 5 V, even though Sony's phones won't stack up to gaming phones; GSM Arena found that throttling occurs to keep the temperature in check. That said, 128GB is too little storage for a phone of this price. Genshin Impact alone fills up 27.25GB, Diablo Immortal over 4GB, and DragonBall a similar amount. Add the 33GB of pre-installed software, and between three games, you're over halfway to filling up your Xperia 5 V.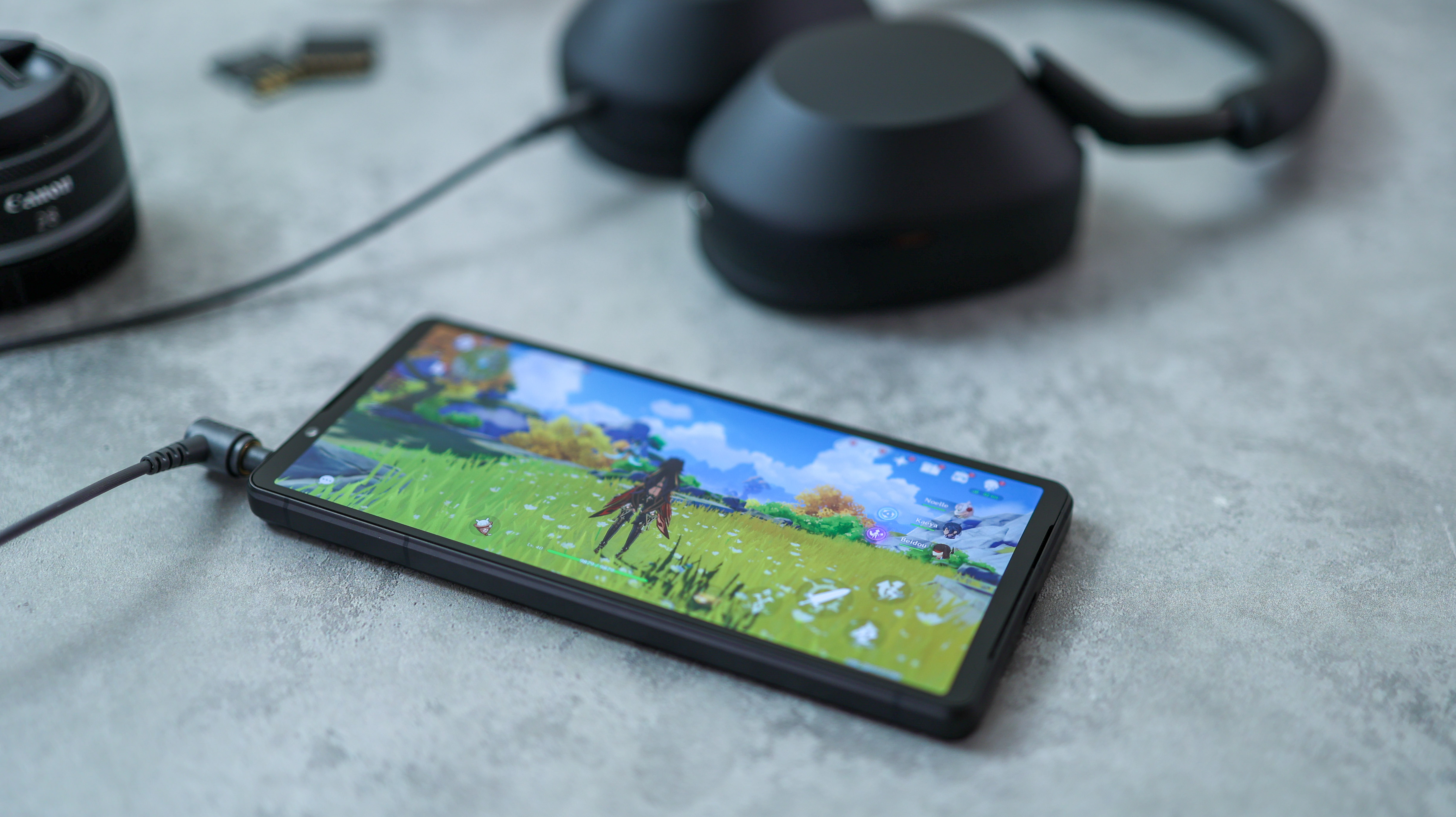 The Xperia 5 V does have a microSD card slot, which is a saving grace, though more and more for Android phones, its value is limited. Apps can't be installed onto SD cards, and big storage hogs like WhatsApp backups have to be installed on internal storage. So, yes – your massive 4K video files can be recorded to a huge 1TB SD card – but that doesn't mean a power user won't have to watch how many movies and games they download. That's fine for a midrange phone but not for one as pricey as the Xperia 5 V, which has already seen cutbacks to design and screen quality.
With Samsung and other brands scrapping the 128GB entry-level storage capacity in their premium phones, it's time Sony did the same if it wants to compete.
What the Xperia 5 V does exceptionally well is sound great – both from the front-firing dual speakers and headphone jack – and it offers up plenty of audio settings. These include control over the Dolby sound profile – you can choose from Dynamic, Movie, Music, Custom and advanced (full EQ control) – toggle on 360 Reality Audio or 360 Upmix, as well as DSEE Ultimate for audio upscaling, and Effect Priority to pick which feature to prioritize. The phone also supports Spatial audio across the phone speaker and wired headphones.
Performance score:  4 / 5
Sony Xperia 5 V review: Battery life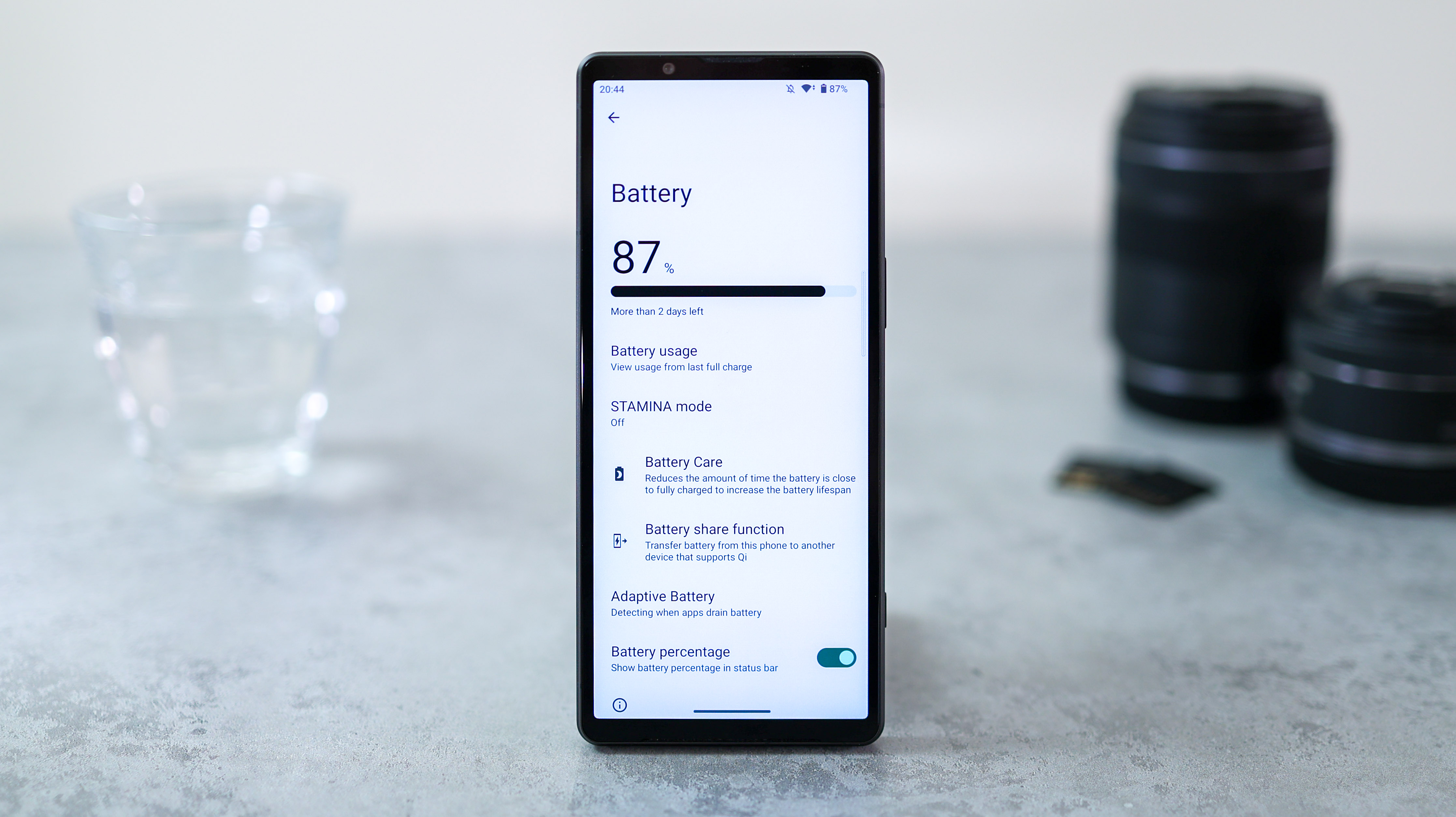 5,000mAh battery (same as Xperia 5 IV)
Almost double the screen-on time versus the Xperia 5 IV in tests
30W wired charging, wireless charging, reverse wireless charging
The Xperia 5 V has excellent battery life. For the screen-on battery test, I calibrated the Xperia 5 V and 5 IV to the same brightness level with a lux meter and streamed a one-hour clip from YouTube over Wi-Fi, then ran identical benchmarks. Last year's Xperia 5 IV discharged almost double as quickly, dropping to 92 percent, versus the Xperia 5 V, which was at 96 percent – very impressive – and possibly owing to the different (visually inferior) display used in the newer model.
The phone easily lasted a whole day, even with some tethering, gaming, watching, and a fair amount of camera use. It's also great to see wireless charging back, so quick top-ups throughout the day means you could get two days out of the Xperia 5 V if you're more conservative with it.
The fact the Xperia 5 V's charging caps out at 30W and the phone misses out on a USB-C cable and a power brick will matter more to some than others. For me, the relatively slow charging isn't an issue – the phone powers up from 0-100 percent in around 90 minutes, which is competitive with iPhones. 
As I'm a wireless charger who tops up rather than plugs in overnight or on the go, and have a number of cables and plugs already – the potential battery health benefits of slower charging, smaller packaging, and reduction of e-waste mean the Xperia 5 V's setup is great for me. If you know you rely on fast charging and are short on cables and power bricks, then the Xperia 5 V might not fare so well for you.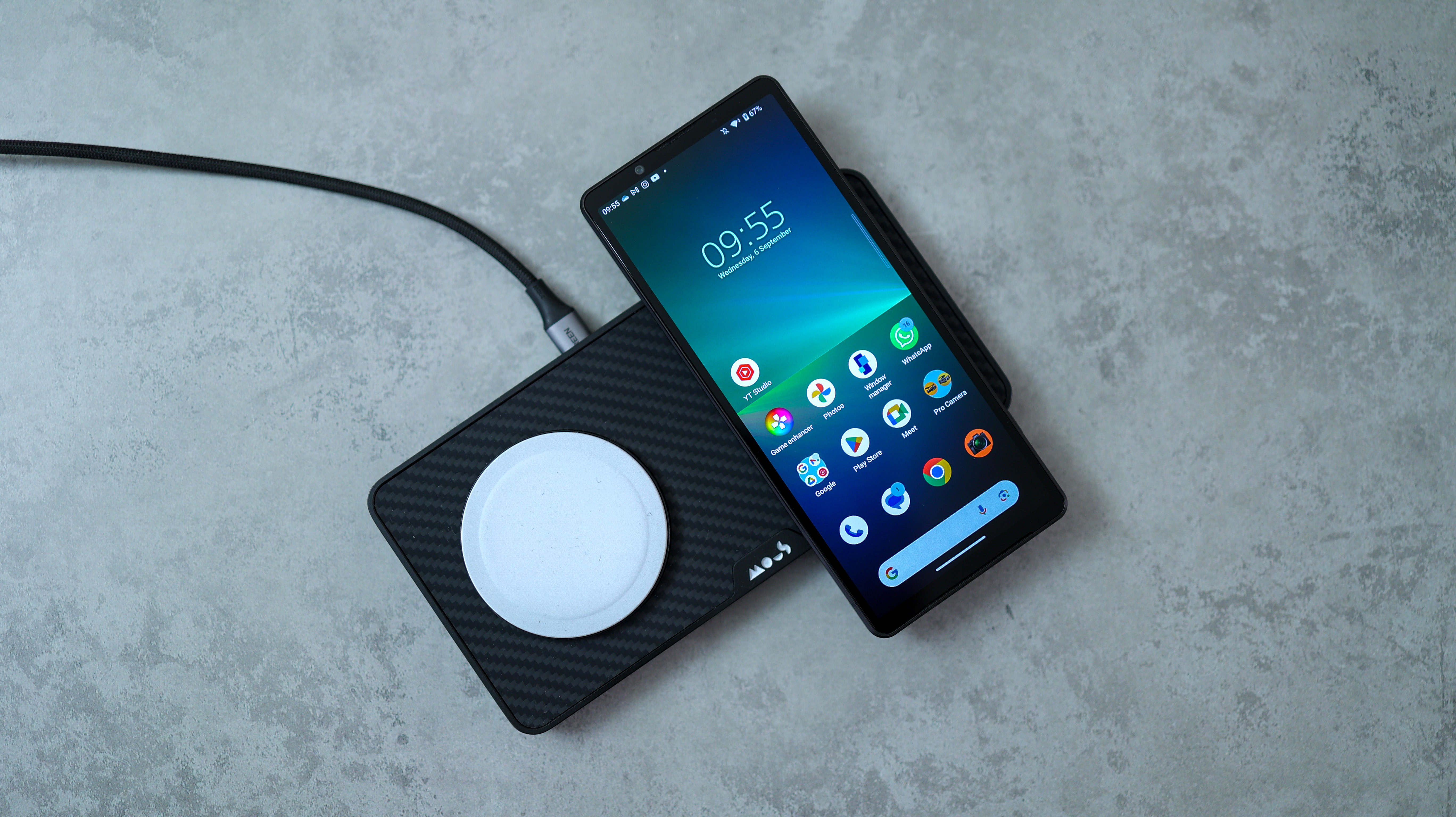 Should you buy the Sony Xperia 5 V?
Buy it if...
You're a photo and/or video enthusiast
The Xperia 5 V's main camera combines excellent hardware with balanced photo processing and more manual control than any other camera phone at its price.
You want all-day battery life
If you want a relatively compact phone that lasts for ages, the Xperia 5 V is it, and its wireless charging is also a nice-to-have not seen on alternatives like the OnePlus 11.
You're an audiophile
If you don't want to carry a DAC like the excellent Chord Mojo 2 but still want wired audio, the Xperia 5 V is one of the best-sounding phones around, and its speakers are mighty as well.
Don't buy it if...
You're on a tight budget
The Xperia 5 V is best-in-class in some areas, but it's expensive, and you can get a better-looking design, superior screen, more versatile camera system, and more power for less.
You prioritize watching and screen quality
21:9 screens may be good for cinematic movies, but they aren't great for 16:9 or 4:3 TV shows, putting the Xperia on the back foot. The 5 V's new screen isn't as high-quality as we've come to expect from the brand either, so web pages and content with a white background suffer from off-angle color shifting.
You want loads of internal storage
With just one storage option available on launch – 128GB – and games needing to be installed on internal storage, eight or so titles could end up zapping 30-40 percent of your internal capacity. Yes, there's a microSD card slot, but most apps can't offload to external storage.
Sony Xperia 5 V review: Also consider
The Sony Xperia 5 V is an excellent phone for a certain kind of user, but there are plenty of alternatives that might check more of your boxes.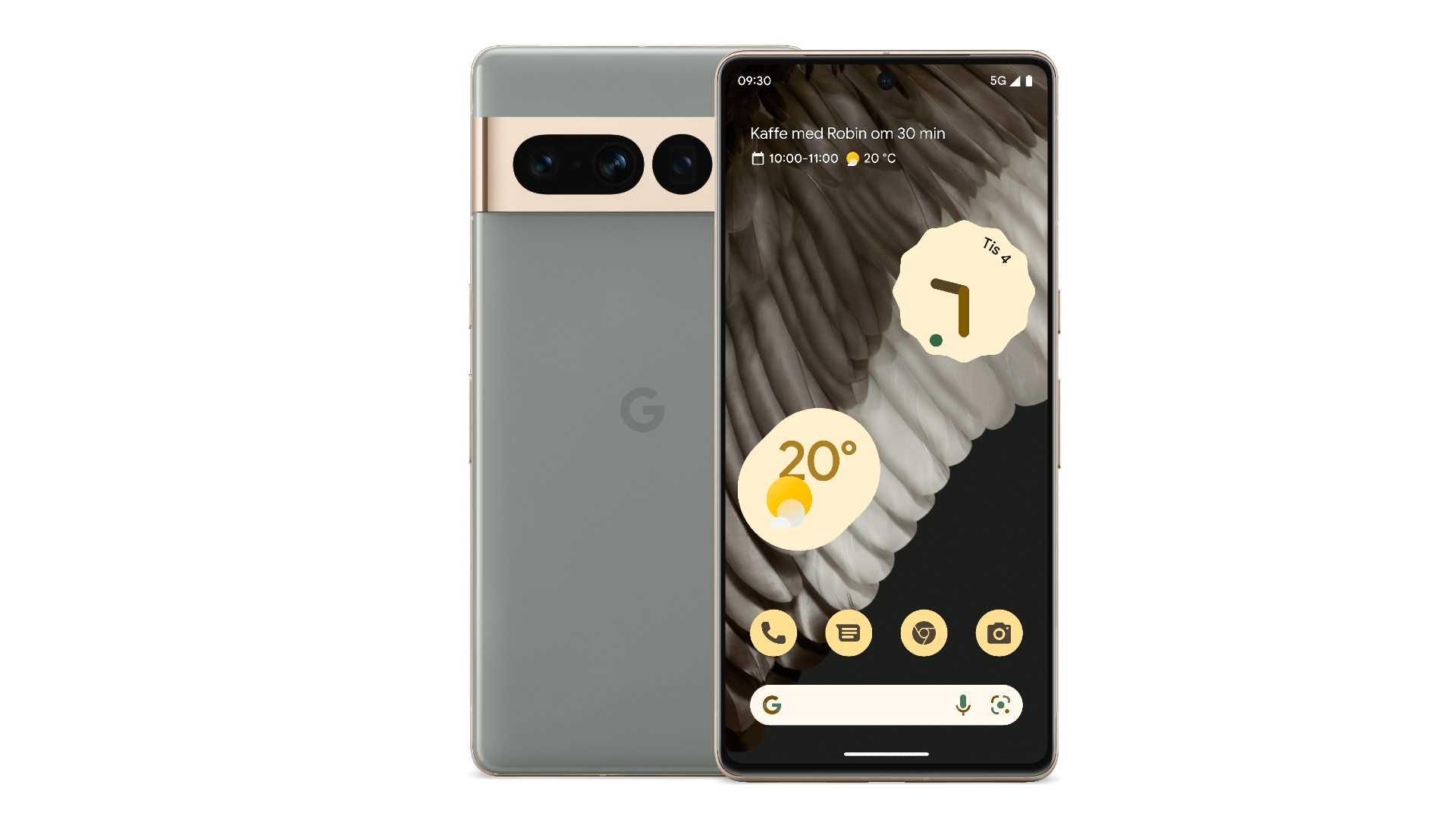 Google Pixel 7 Pro
It's a much bigger phone, but costing the same, and with an optional 256GB version and a periscope camera, not to mention a superior screen and much more standout design, the Pixel 7 Pro is a fantastic flagship choice, if you can handle its extra size.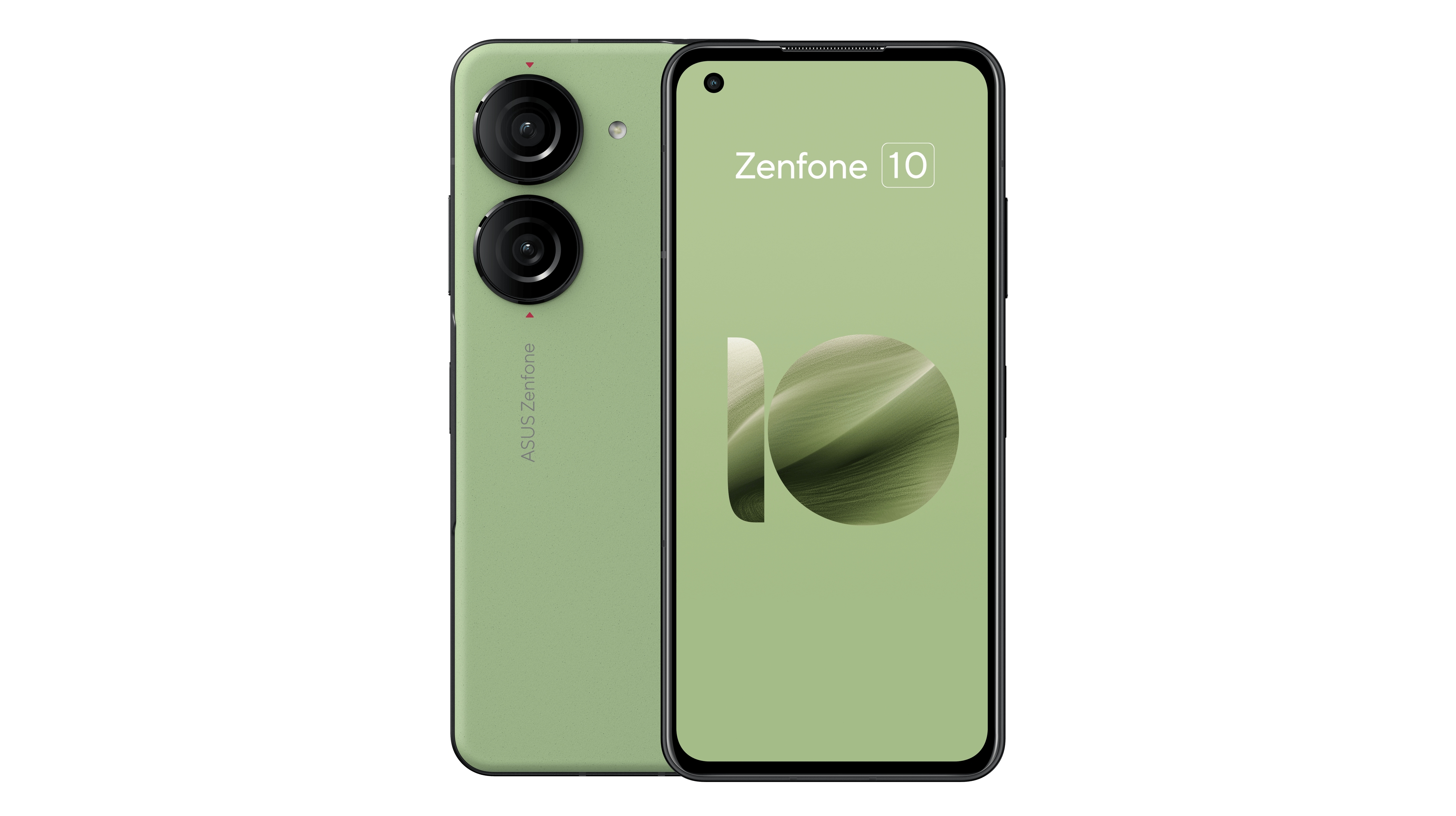 Asus Zenfone 10
It costs less but arguably offers more, at least when it comes to storage, the Asus Zenfone 10 packs in much of what makes the Xperia 5 V great – compact size and a headphone jack – but with double the storage, faster charging, and a superior screen, could edge ahead for a certain type of user. 
How I tested the Sony Xperia 5 V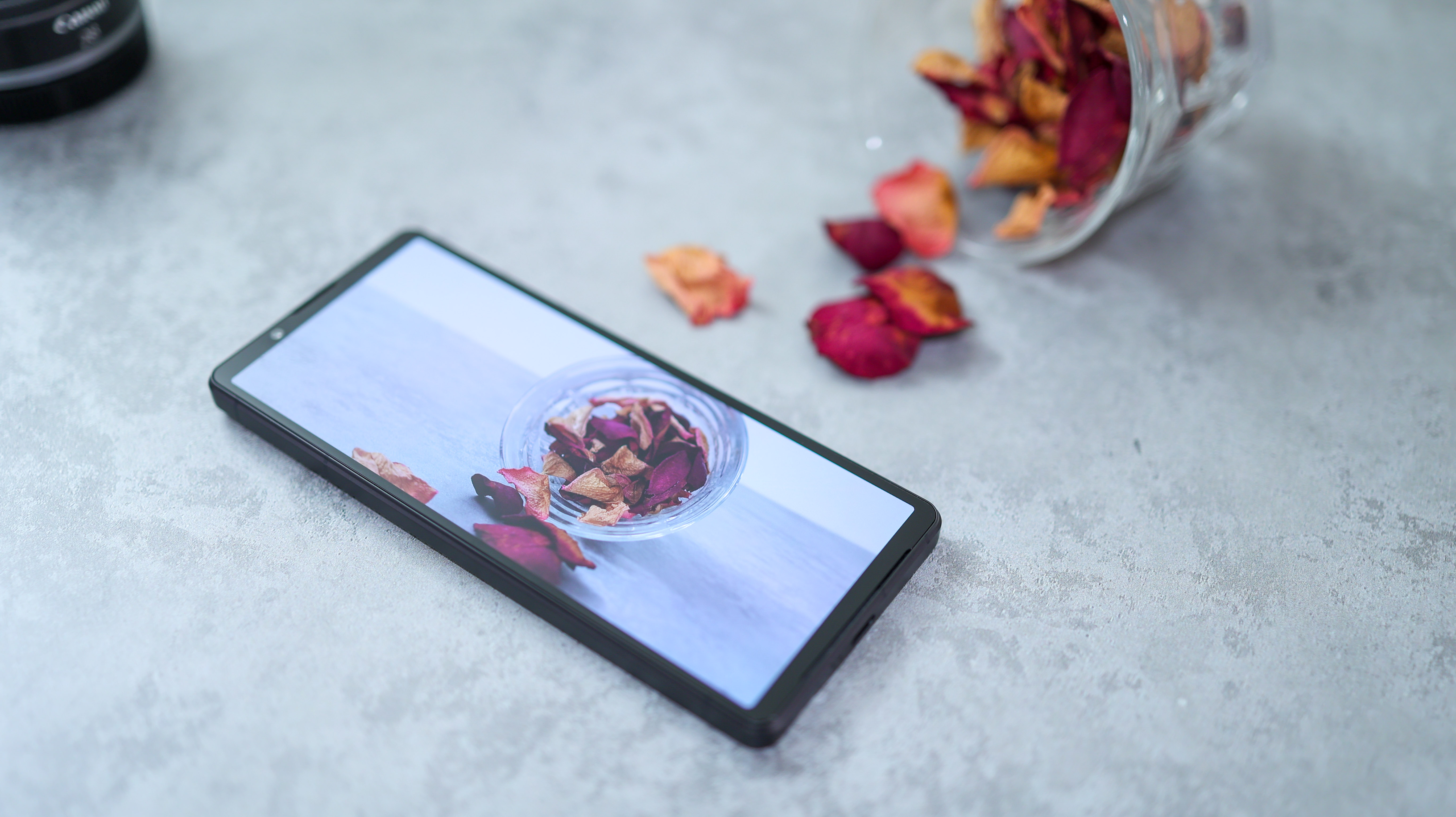 Review test period = 2 weeks
Testing included = Everyday usage w/ web browsing, social media, photography, video calling, gaming, streaming video, music playback
Tools used = Geekbench 6, 3DMark, Device HW info, UGreen 140W USB-C charger
I started using the Xperia 5 V a week before flying out to Berlin for IFA 2023, so had a week of using it in the UK, and three days of roaming with it in Berlin before wrapping up my review back in the UK.
Initially, I was eager to put the camera through its paces, so went out and about in London to try out all the modes and capture most of the photos you're seeing in this review. I then gamed on the Xperia 5 V on a hot summer day to check if the heat issues that plagued its predecessor were resolved – and they are – and made calls, messaged, listened to music wirelessly, and wired to give it a 'lifestyle test'. 
When I had the phone in test conditions, I ran benchmarks and in-depth screen tests. I knew outdoor viewability was solid, but I picked up on the weak off-angle color integrity only when conducting indoor tests alongside other phones.
The battery tests were also done indoors, which supplemented my real-world use, and a direct camera comparison was carried out between the Xperia 5 IV and 5 V, so users looking to upgrade could gauge how much zoom they're be sacrificing.
The rest of the review findings were the result of using the phone as my primary device for two weeks and making notes as I went along, matched with almost 15 years of industry experience as a technology journalist and phone reviewer. 
First reviewed September 2023