AMD Radeon RX 7800 XT: Two-minute review
To say I've been looking forward to the AMD Radeon RX 7800 XT for over a year is an understatement, and if I were to judge this card on its merits, I have to say that this is easily one of the best graphics card releases we've gotten out of this generation. My heart, though, knows that it should have been even better, so I can't help but feel slightly disappointed.
Released right on the heels of Labor Day here in the US, getting this card properly tested was obviously going to be a heavy lift, so when my preliminary benchmark numbers showed it edging out the Nvidia GeForce RTX 4070 by about 2% overall (while not getting as badly crushed by Nvidia's midrange rival in ray-tracing performance as during the previous generation), I figured this card was going to be an easy one to review.
Coming in at $499.99 (about £380/AU$725) compared to the RTX 4070's MSRP of $599.99 (about £460/AU$870), that roughly 17% price difference in AMD's favor is going to make a world of difference for a lot of gamers out there looking to upgrade to a current-gen midrange card.
In addition to fantastic 1440p gaming performance and even very respectable 4K gaming performance (thanks in no small part to the 16GB VRAM and 256-bit memory bus), ray tracing performance has gotten better as AMD's ray accelerators have improved and a host of new anti-latency and upscaling features make this pretty much the best 1440p graphics card on the market, hands down.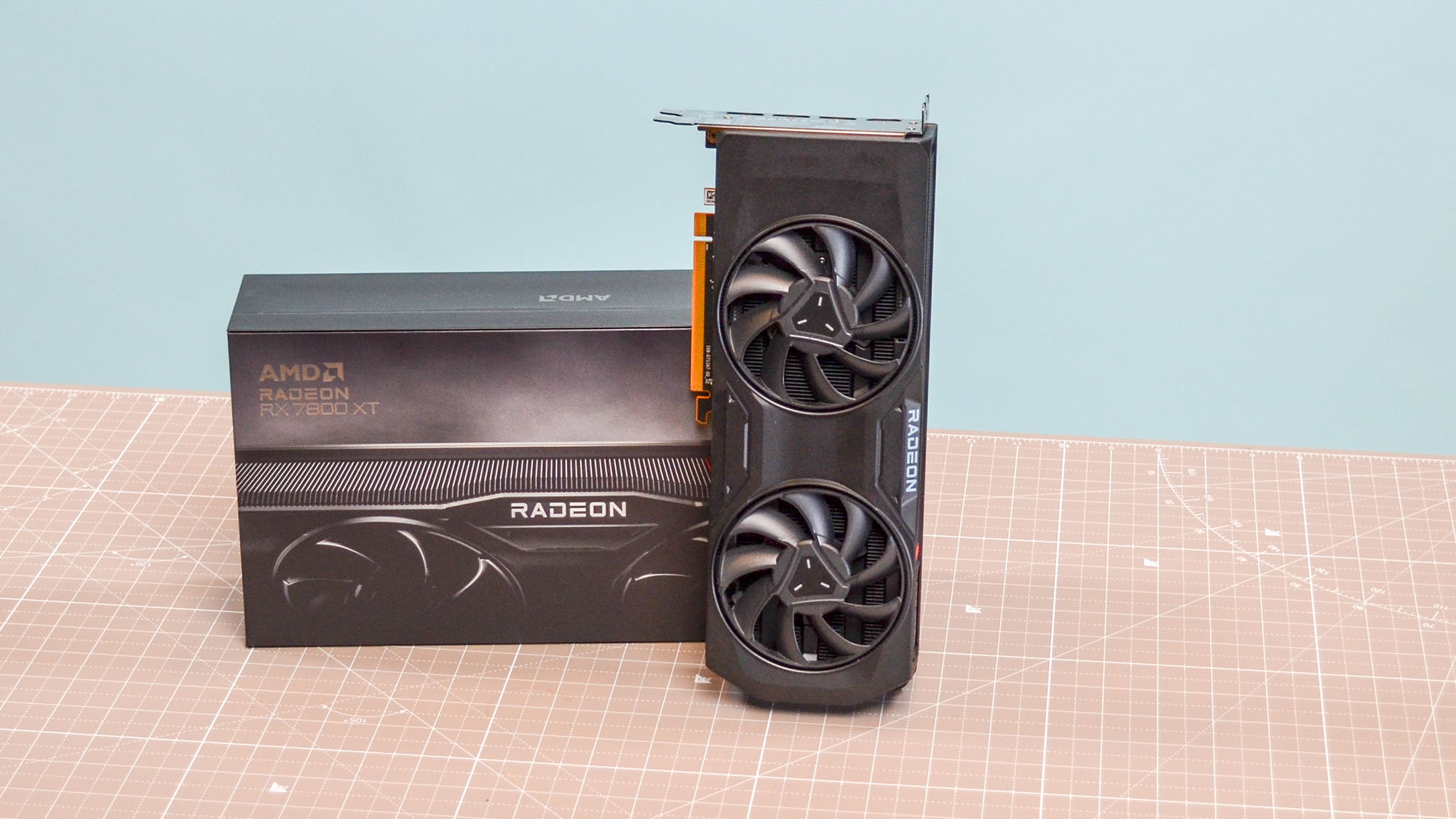 So why does my heart ache having done a very intense week's worth of testing on this card?
Well, the single biggest negative in this card's column is that there is very little gen-on-gen improvement in terms of its rasterization performance over the AMD Radeon RX 6800 XT. 
Now the RX 7800 XT does have things that the RX 6800 XT doesn't have, namely AI accelerator cores that can power more advanced AI workloads like upscaling and other generative AI processes, and the 7800 XT does feature much better ray tracing performance than its predecessor, so calling these cards essentially the same would be factually and substantively wrong.
But rasterization is AMD Radeon's bread-and-butter, and by that metric, you only really get about 12% and 5% better gaming performance at 1080p and 1440p, respectively, and there's essentially no difference at 4K. If you don't care about ray tracing or running Stable Diffusion-like AI models (which you're likely to use Nvidia hardware for anyway), then this card is going to feel much more like a refresh of the RX 6800 XT, or even the RX 6850 XT that we didn't get a year ago.
And for that, the RX 7800 XT leaves me somewhat disappointed. If you aren't upgrading from an RX 6800 XT (which you shouldn't be doing even if this card was a true gen-on-gen successor like the fantastic AMD Radeon RX 7700 XT is to the AMD Radeon RX 6700 XT), then none of this is really going to matter to you. 
I'd still tell you to buy the RX 7800 XT over the RX 6800 XT and even the RTX 4070, without question, but there's no getting around the fact that the AMD Radeon RX 7800 XT misses its shot at being truly magnificent.
AMD Radeon RX 7800 XT: Price & availability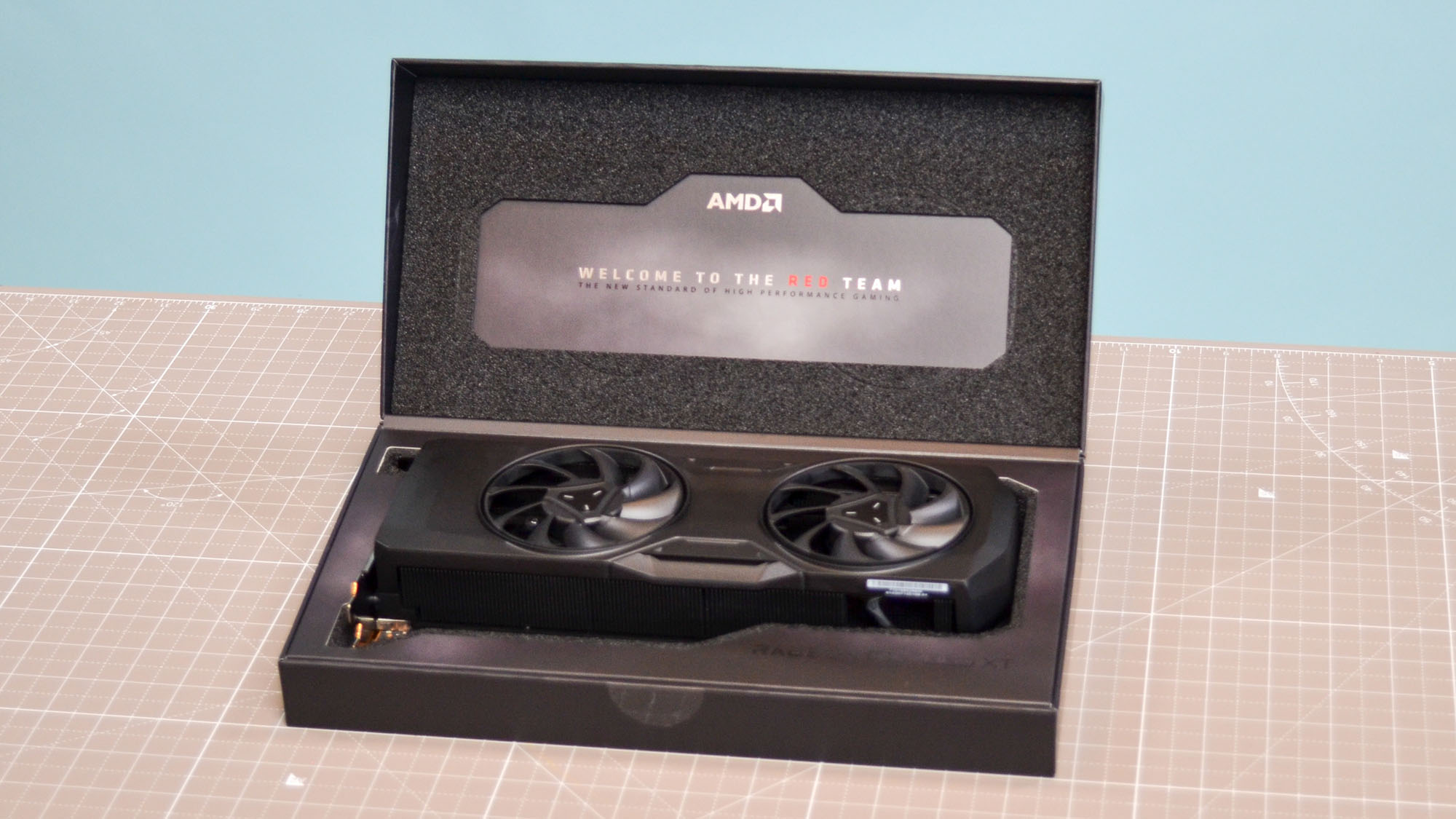 How much does it cost? $499.99 (about £380/AU$725)
When is it available? Available September 6, 2023
Where can you get it? Available in the US, UK, and Australia
The AMD Radeon RX 7800 XT is available on September 6, 2023, starting at $499.99 (about £380/AU$725), which puts it about 23% cheaper than the RX 6800 XT was when it launched in 2020, and $100 cheaper than direct competitor the Nvidia RTX 4070.
It's also just $50 more expensive than the RX 7700 XT that it launched alongside, so anyone looking at the RX 7700 XT might be better served by buying the RX 7800 XT instead since you'll get better performance and extra VRAM without spending a whole lot more money.
AMD Radeon RX 7800 XT: Specs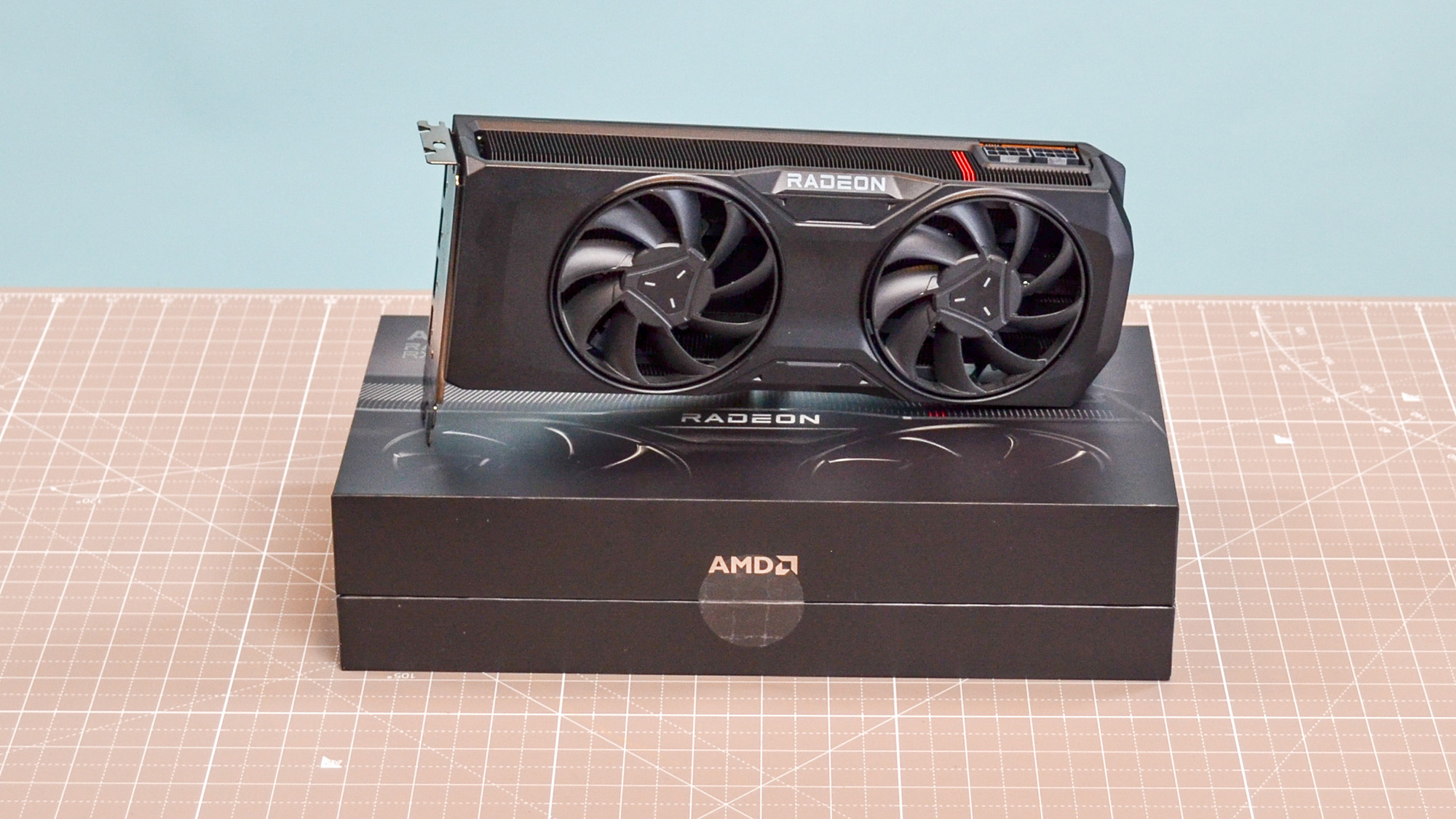 AMD Radeon RX 7800 XT: Design
Unlike the RX 7700 XT, the AMD Radeon RX 7800 XT does have a reference card, and it'll look familiar to anyone who's been looking at AMD cards this generation. Opting for a two-fan cooling solution, this dual-slot card looks a lot like the AMD Radeon RX 7600 would if you stretched the card lengthwise. 
It's not a long card either, measuring 267mm, or about 10.5 inches, so you shouldn't have any issues getting this card to fit inside a mid-tower case or larger. You might even be able to squeeze it into some tighter-fitting cases as well, but that'll depend on the case itself and what version of the RX 7800 XT you end up getting (third-party versions will vary in size and will likely be longer).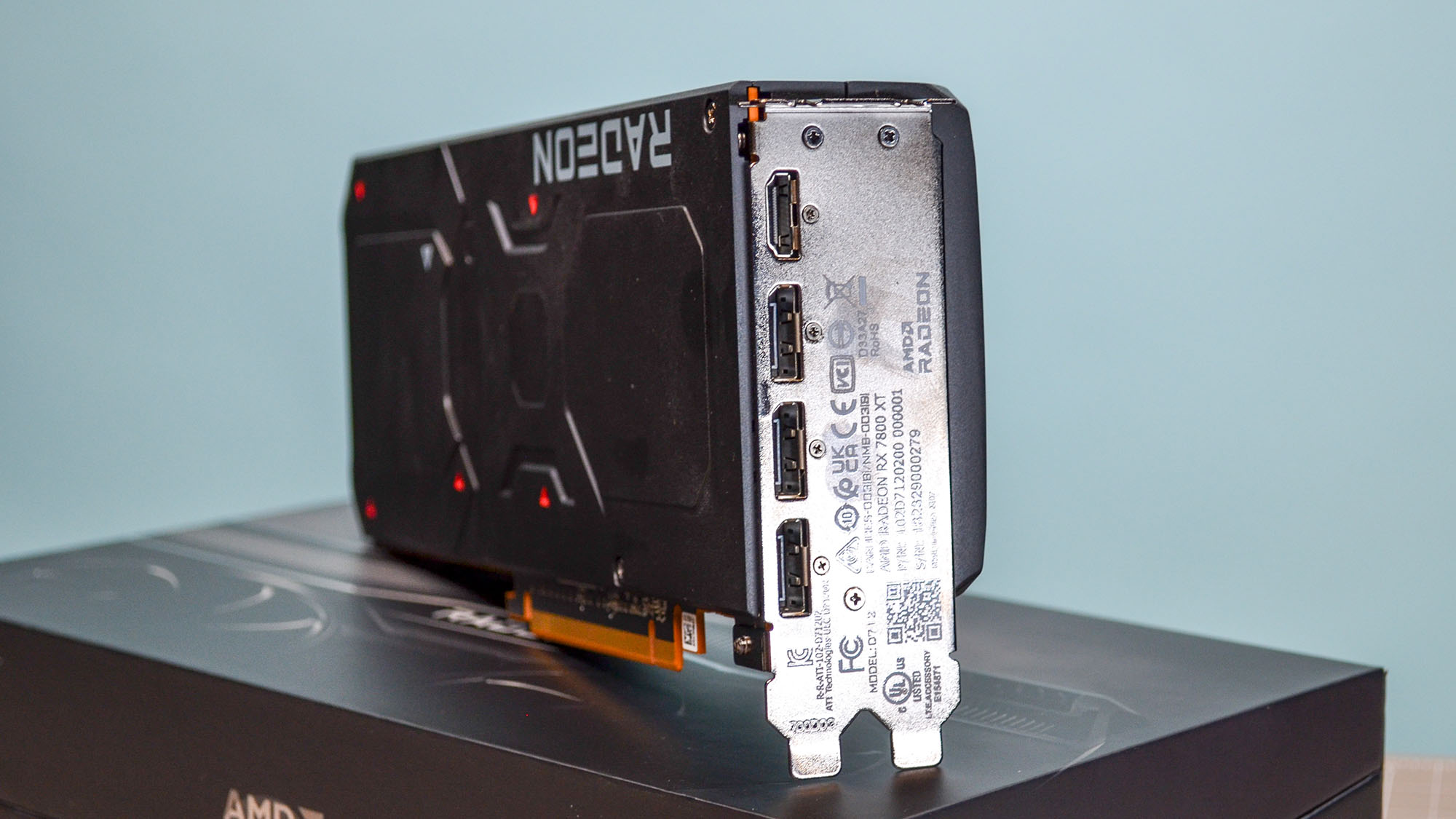 The reference model of the card features three DisplayPort 2.1 outputs along with an HDMI 2.1 port, so it'll be more than capable of powering the best 4K monitors with ease, along with the various sizes and resolutions of the best gaming monitors on the market.
What it doesn't have, however, is a USB-C output, so if you have one of the best USB-C monitors (which is common in creative industries), youi'll likely need to pick up an adapter if you plan on slotting this card into a workstation.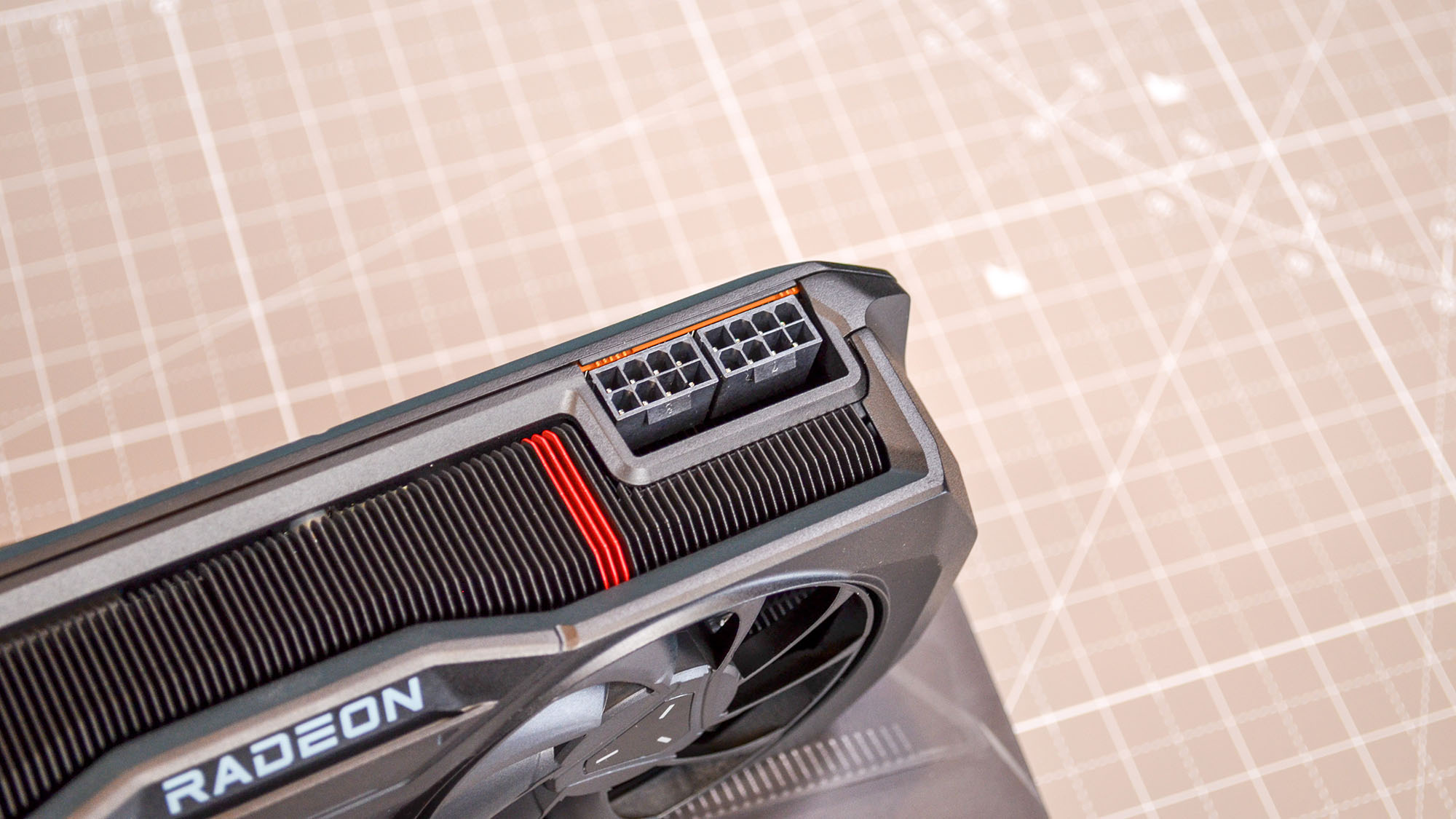 You'll also only need two free 8-pin power connectors, so no 12HPWR cable like Nvidia's competing cards. The card is fairly solid with a decent amount of weight, so you'll definitely need a support bracket if you're slotting this directly into a motherboard's PCIe slot.
Overall, the appearance is the same no-fuss, no-bling aesthetic we've gotten from AMD's RDNA 3 reference cards this generation, so if you want that RGB look, you're better off with a third-party card, but otherwise it's a lovely card to look at and won't be the shame of anyone's PC case.
AMD Radeon RX 7800 XT: Chipset & features
The Navi 32 GPU in the AMD Radeon RX 7800 XT is the full version of the chip compared to the slightly trimmed-down GPU powering the RX 7700 XT, with an additional 6 compute units over the RX 7700 XT's 54, giving the RX 7800 XT an additional 384 shaders, 6 ray accelerators, and 12 AI accelerators.
The RX 7800 XT has a fairly low base clock of 1,295 MHz, compared to the RX 7700 XT's 1,700 MHz, but the RX 7800 XT's boost clock runs as high as 2,430 MHz (compared to the RX 7700 XT's 2,544 MHz).
This means that even though the RX 7800 XT has slightly more compute units, everything is running slightly slower, which goes a long way to explaining the relatively close levels of performance between the two GPUs.
The RX 7800 XT does feature 16GB VRAM with a large 256-bit memory bus, with a memory clock of 2,425 MHz for an effective 19.4 Gbps. This is slower than the RTX 4070's 21 Gbps effective memory speed, but the wider bus and larger frame buffer offered by the additional 4GB VRAM with the RX 7800 XT really highlights where Nvidia went wrong with lower VRAM and tighter buses this generation, compared to AMD who generally got the memory question on their cards right.
Finally, the TGP on the RX 7800 XT is a rather high 263W, compared to the 200W RTX 4070, but this is still less than the RX 6800 XT's 300W TGP, so there's progress at least.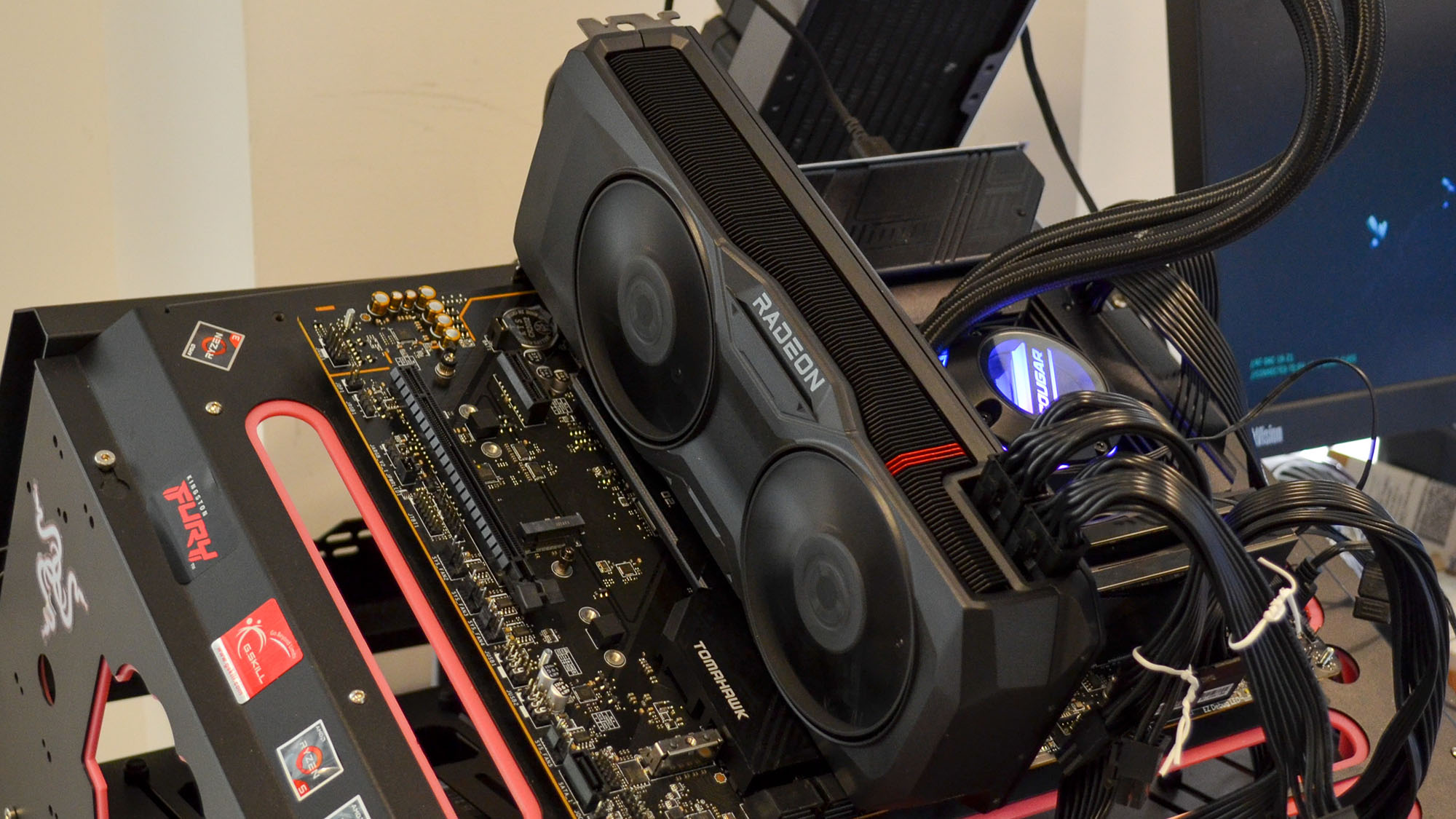 AMD Radeon RX 7800 XT: Performance
And here is where the AMD Radeon RX 7800 XT impresses the most, even as it breaks my heart: performance.
I'll start with the good news for AMD here, which is that it by and large scores even with the RTX 4070 in terms of synthetic tests and gameplay performance while faltering rather badly against the RTX 4070 in creative workloads, which is pretty much expected given the Nvidia CUDA instruction set's dominance in all things creative.
Image 1 of 15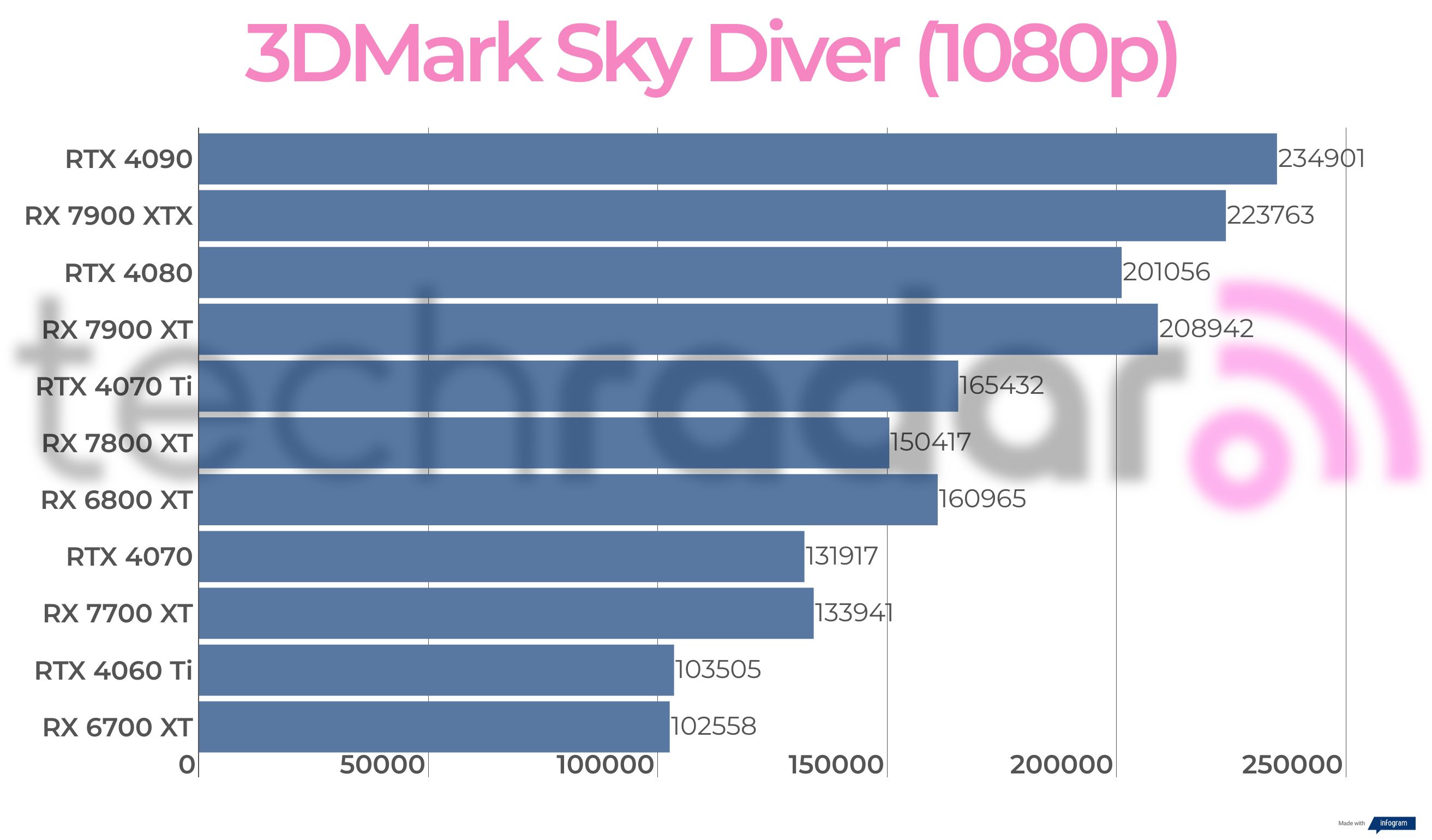 Image 2 of 15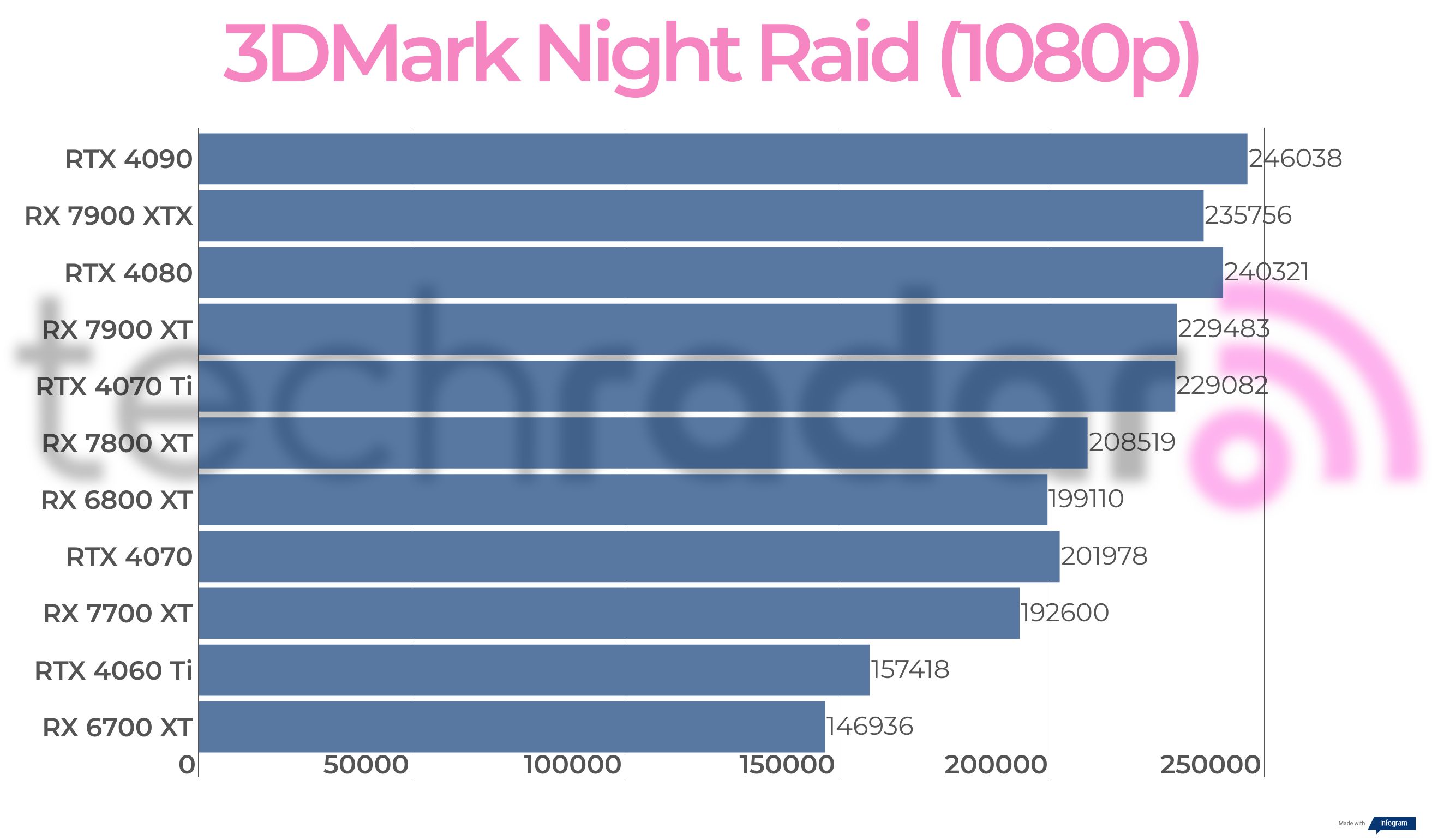 Image 3 of 15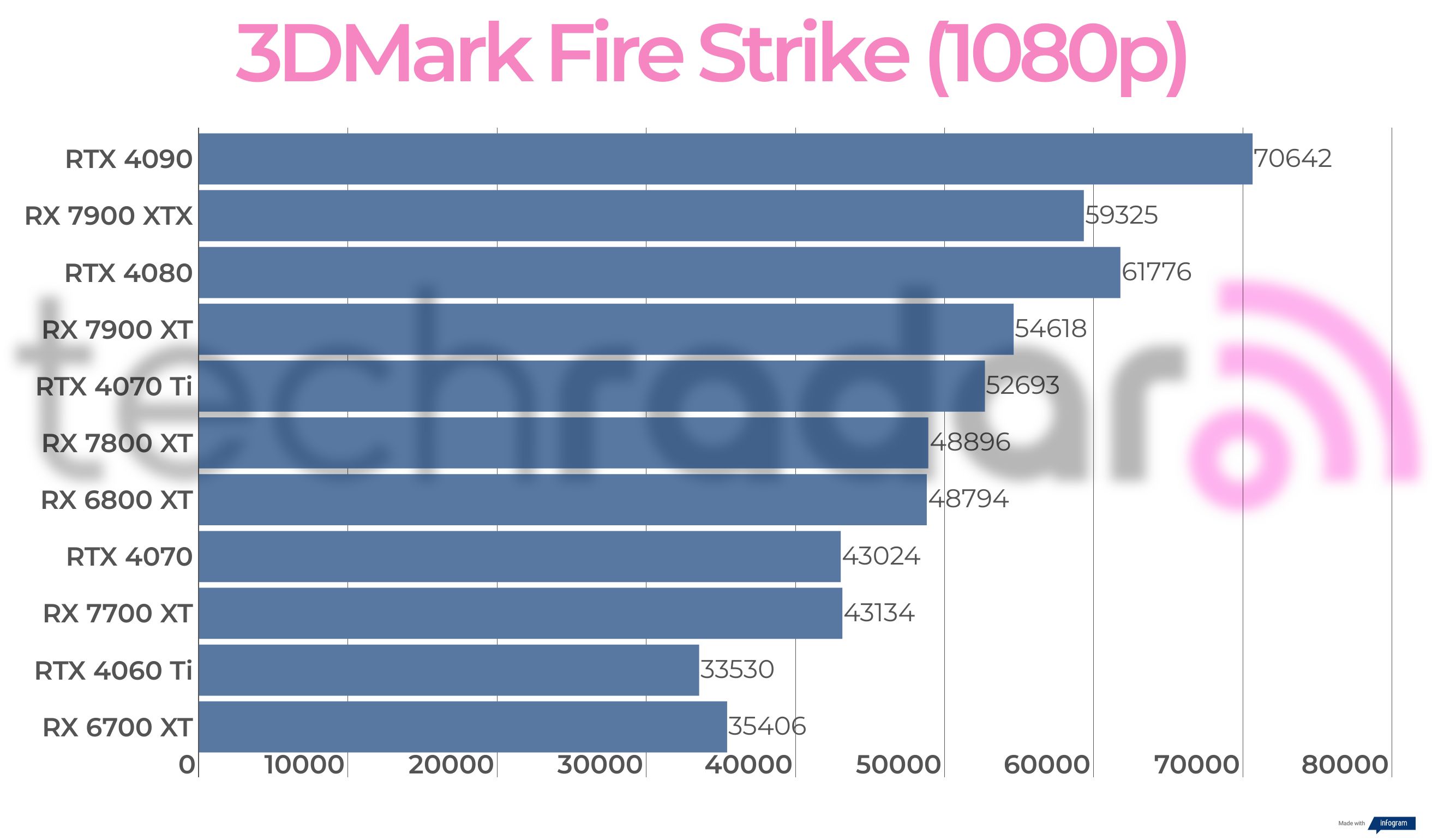 Image 4 of 15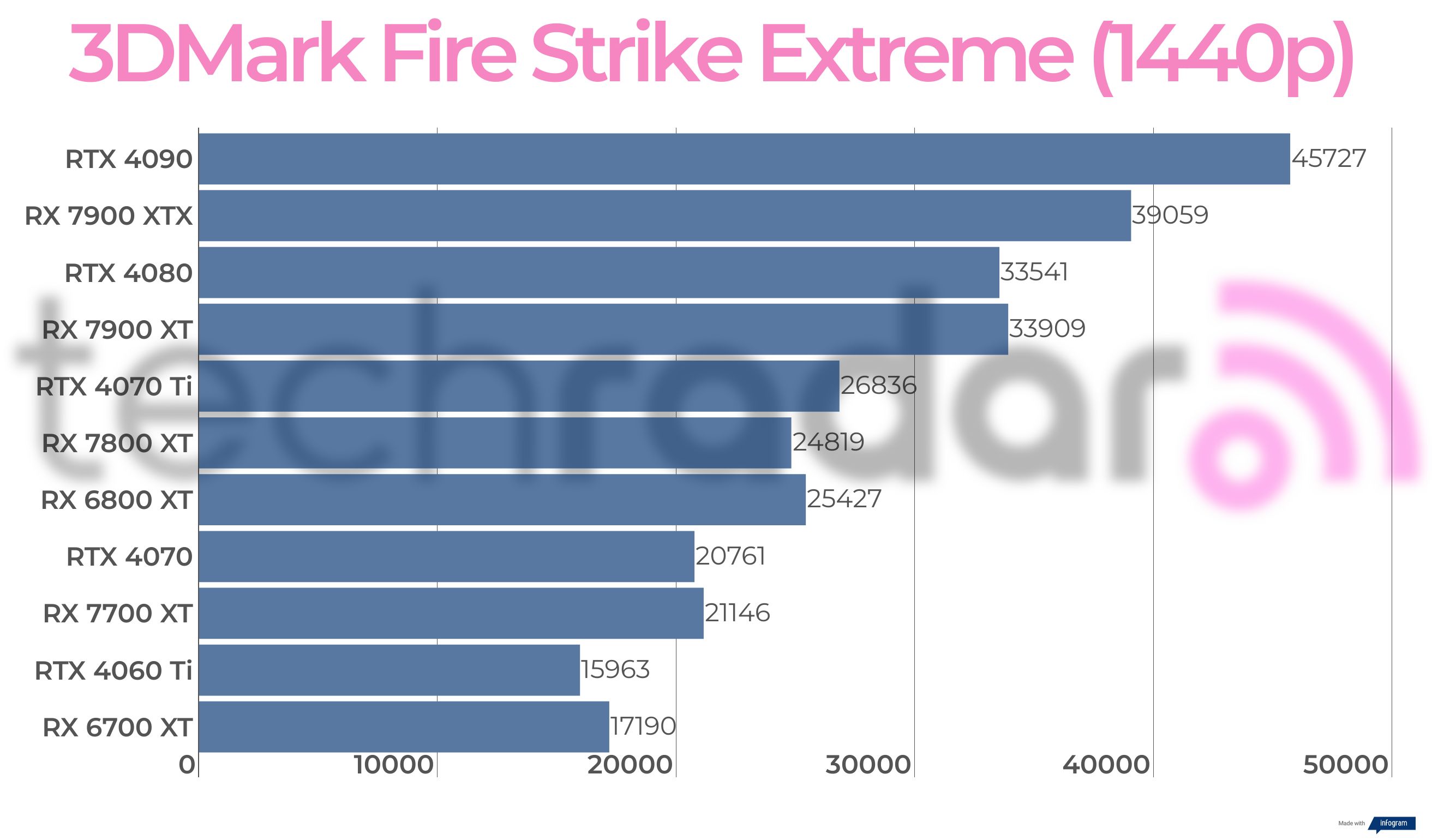 Image 5 of 15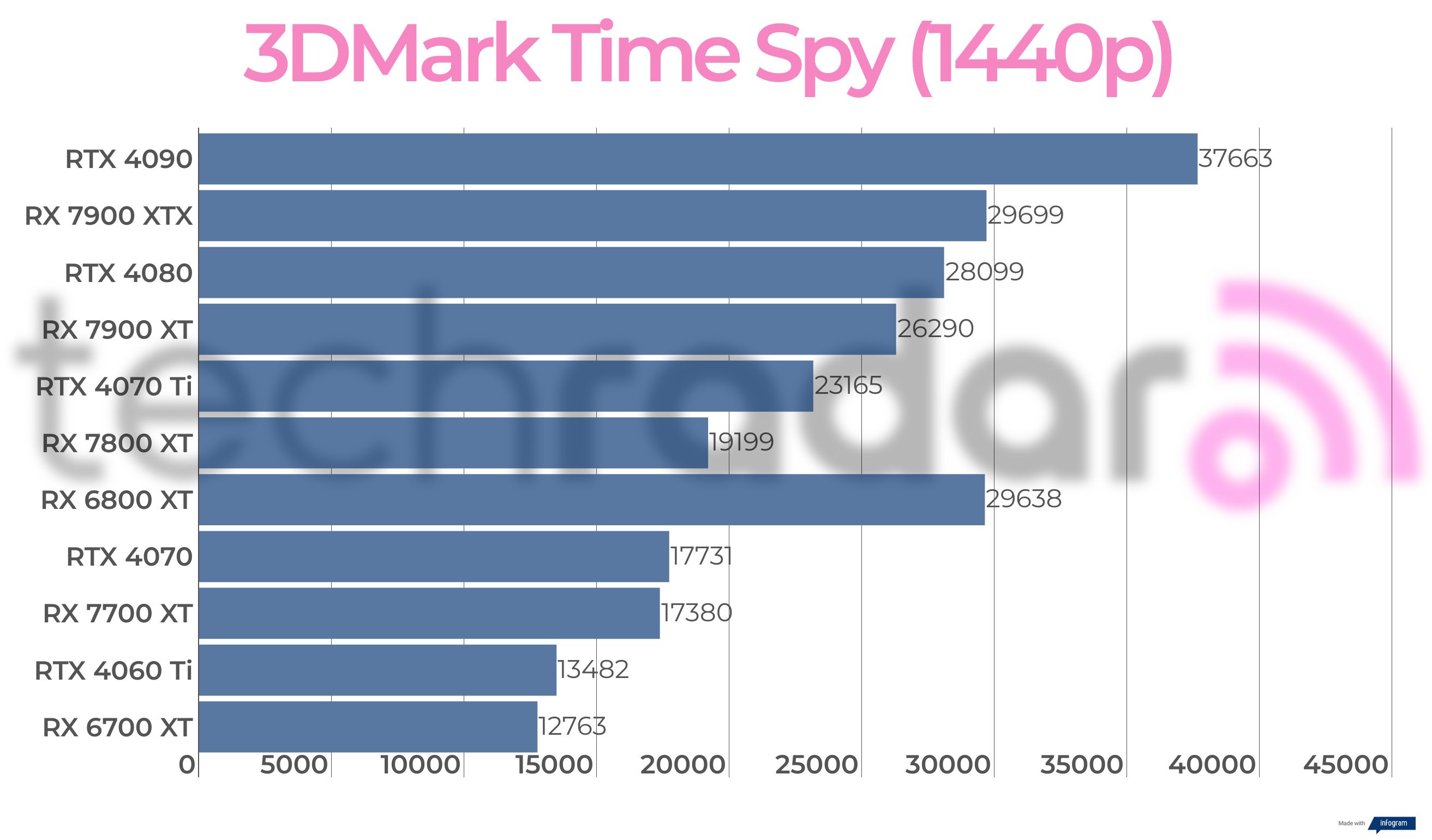 Image 6 of 15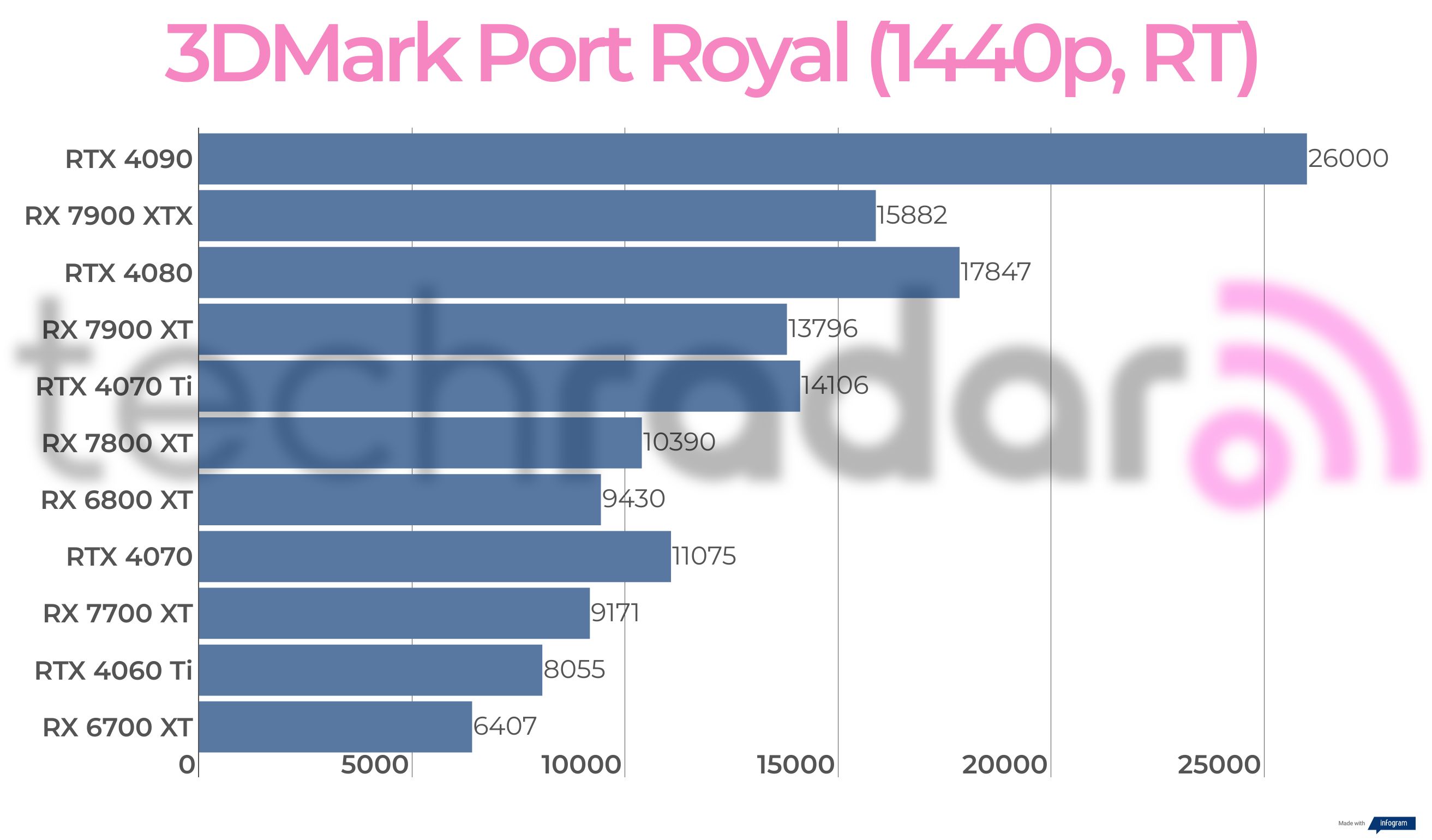 Image 7 of 15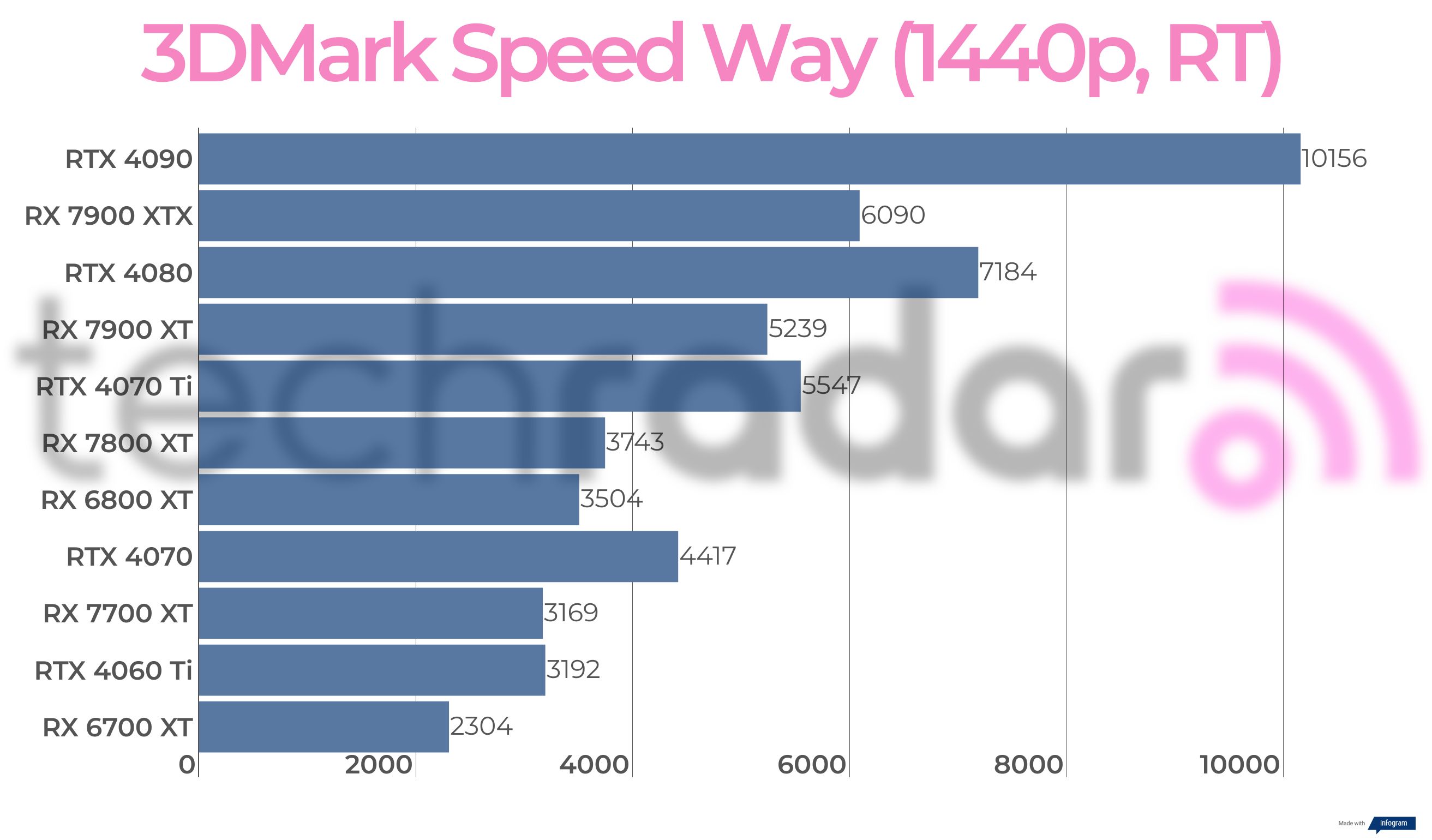 Image 8 of 15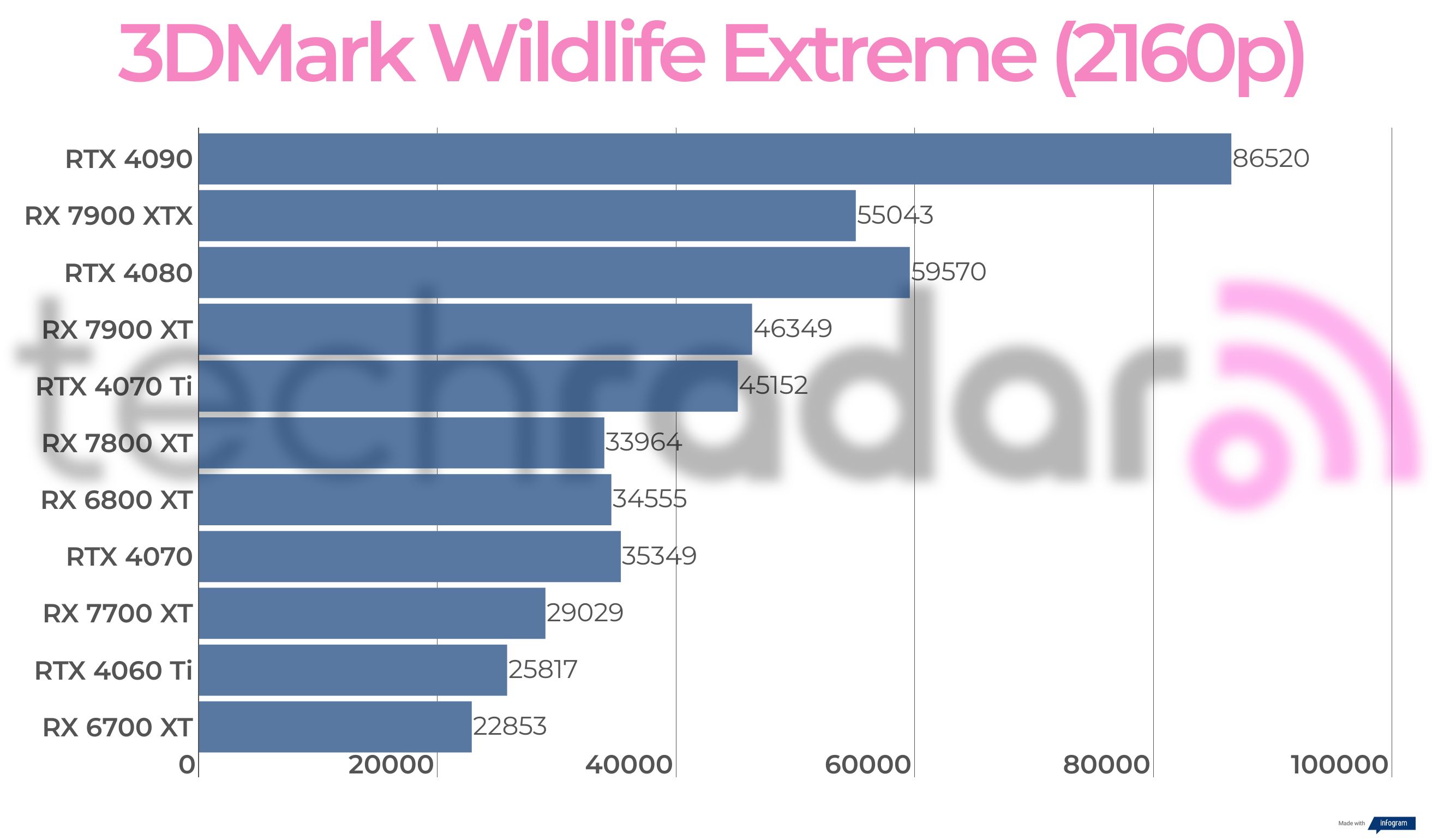 Image 9 of 15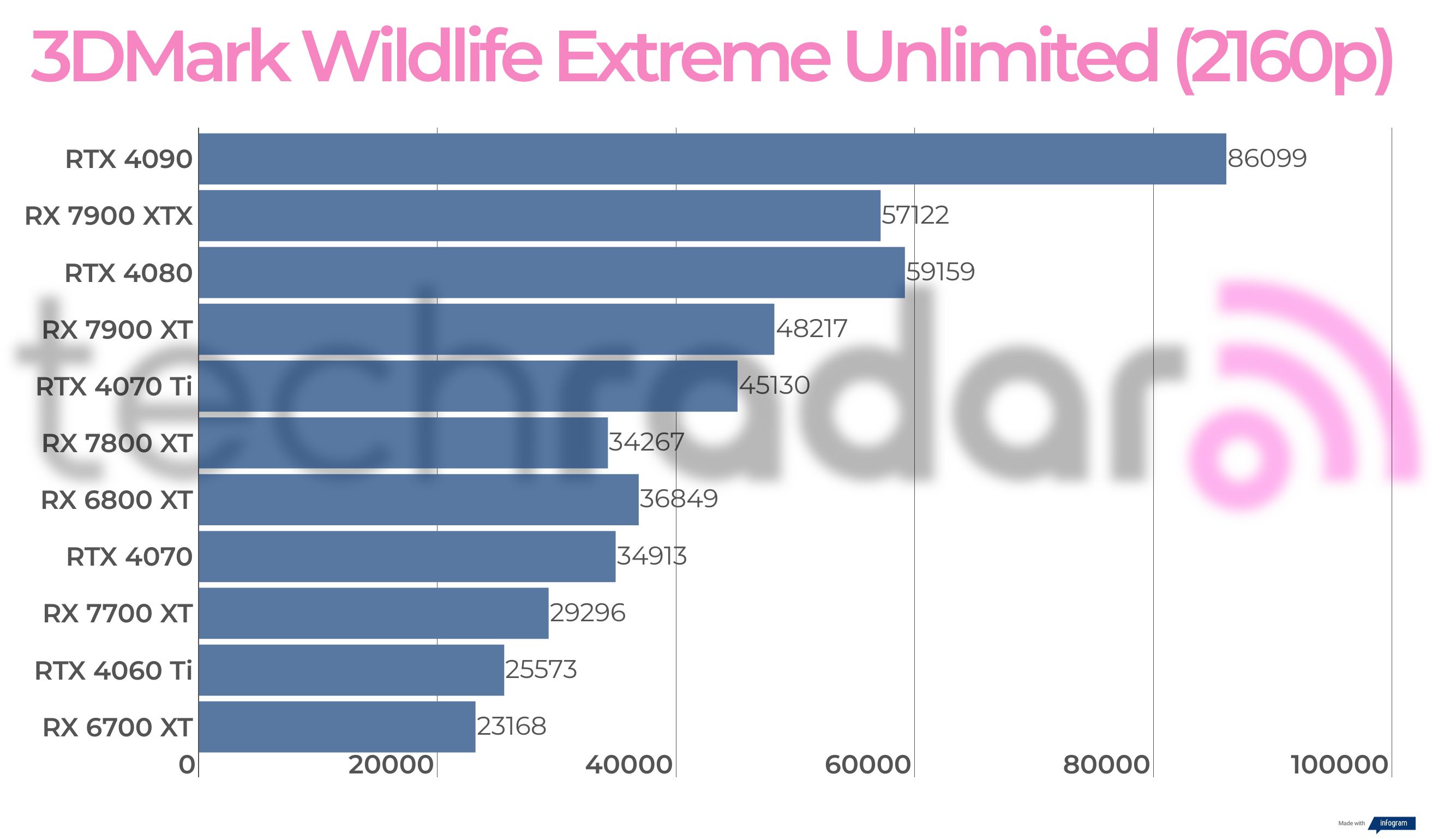 Image 10 of 15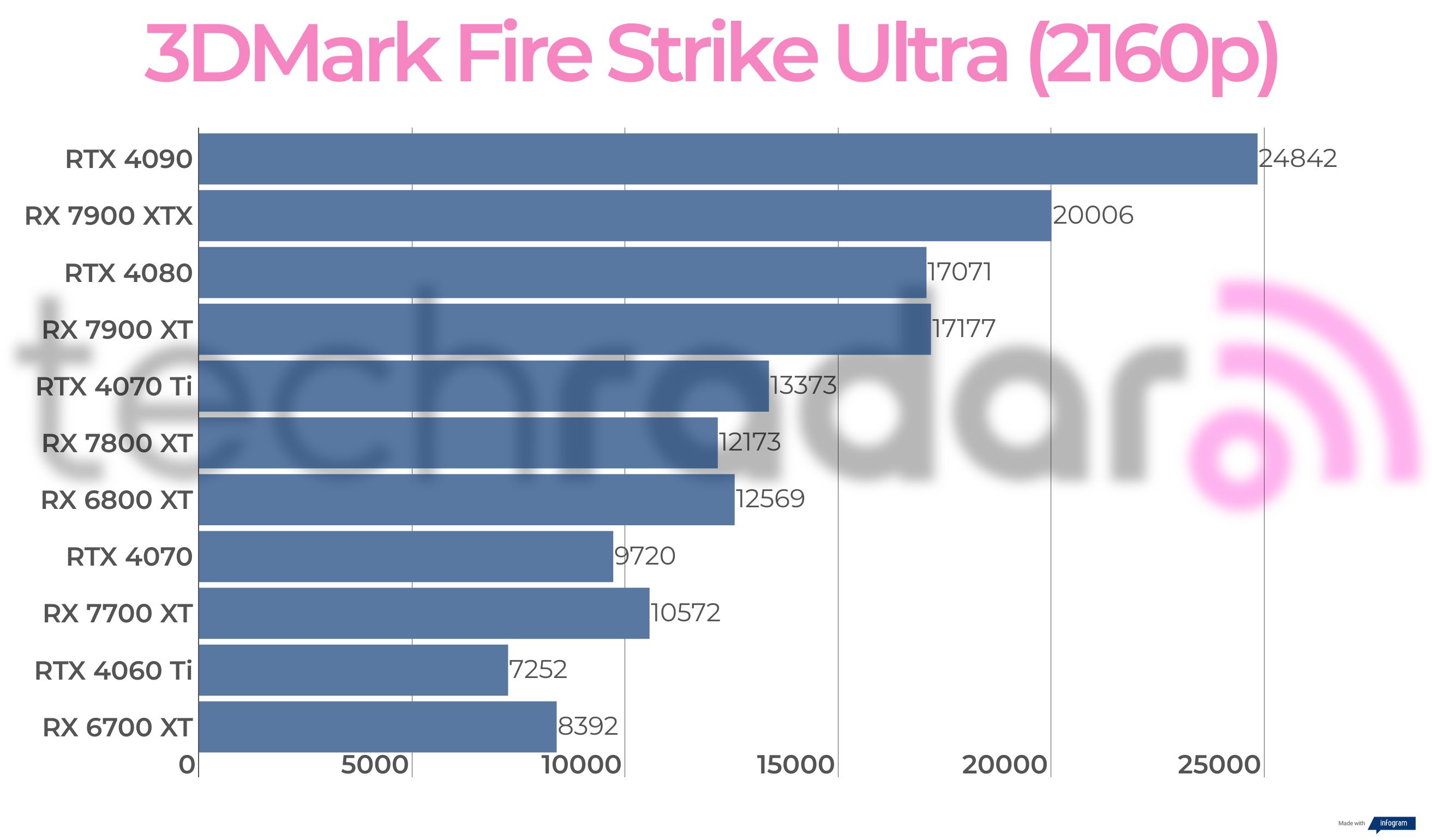 Image 11 of 15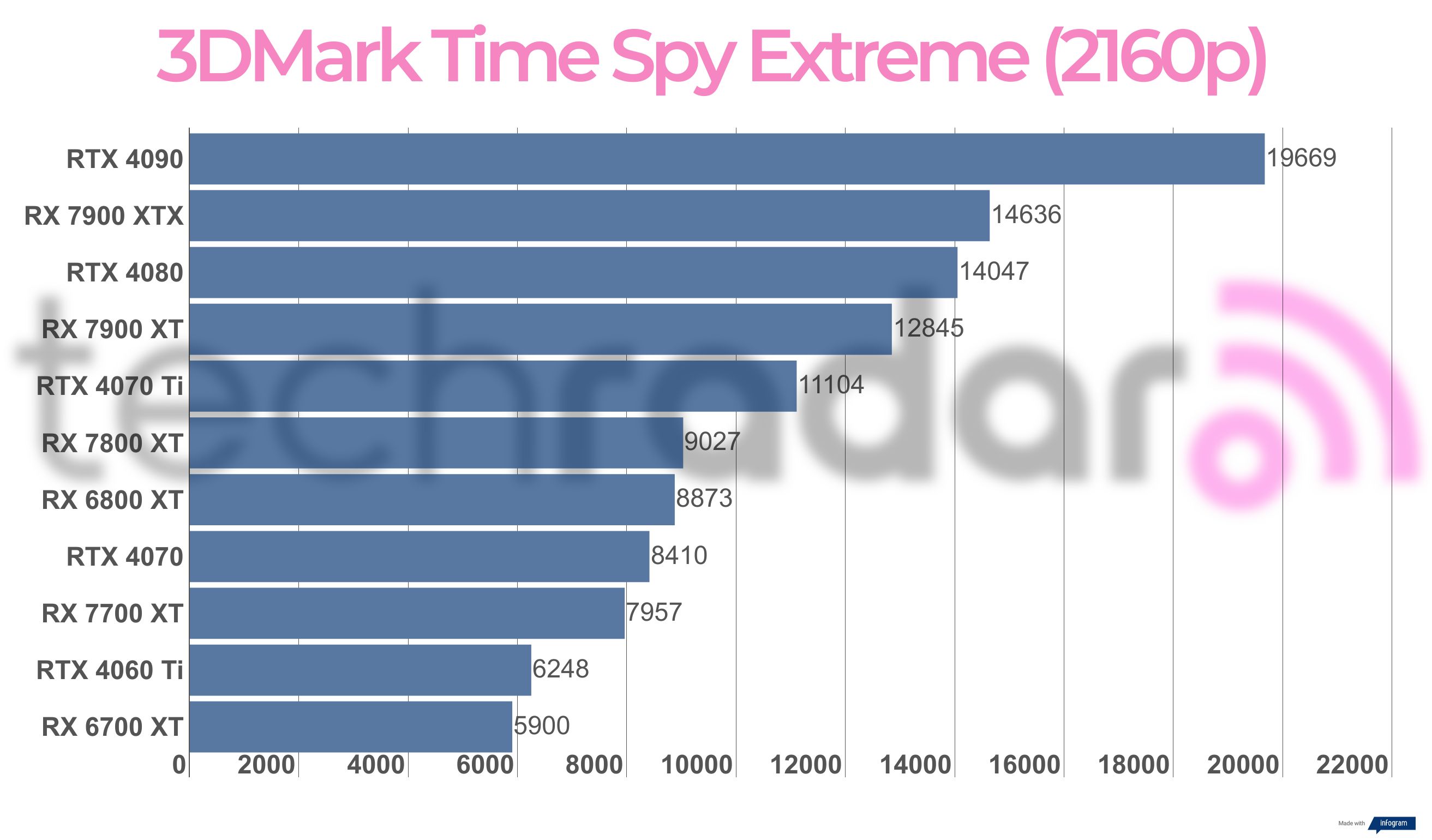 Image 12 of 15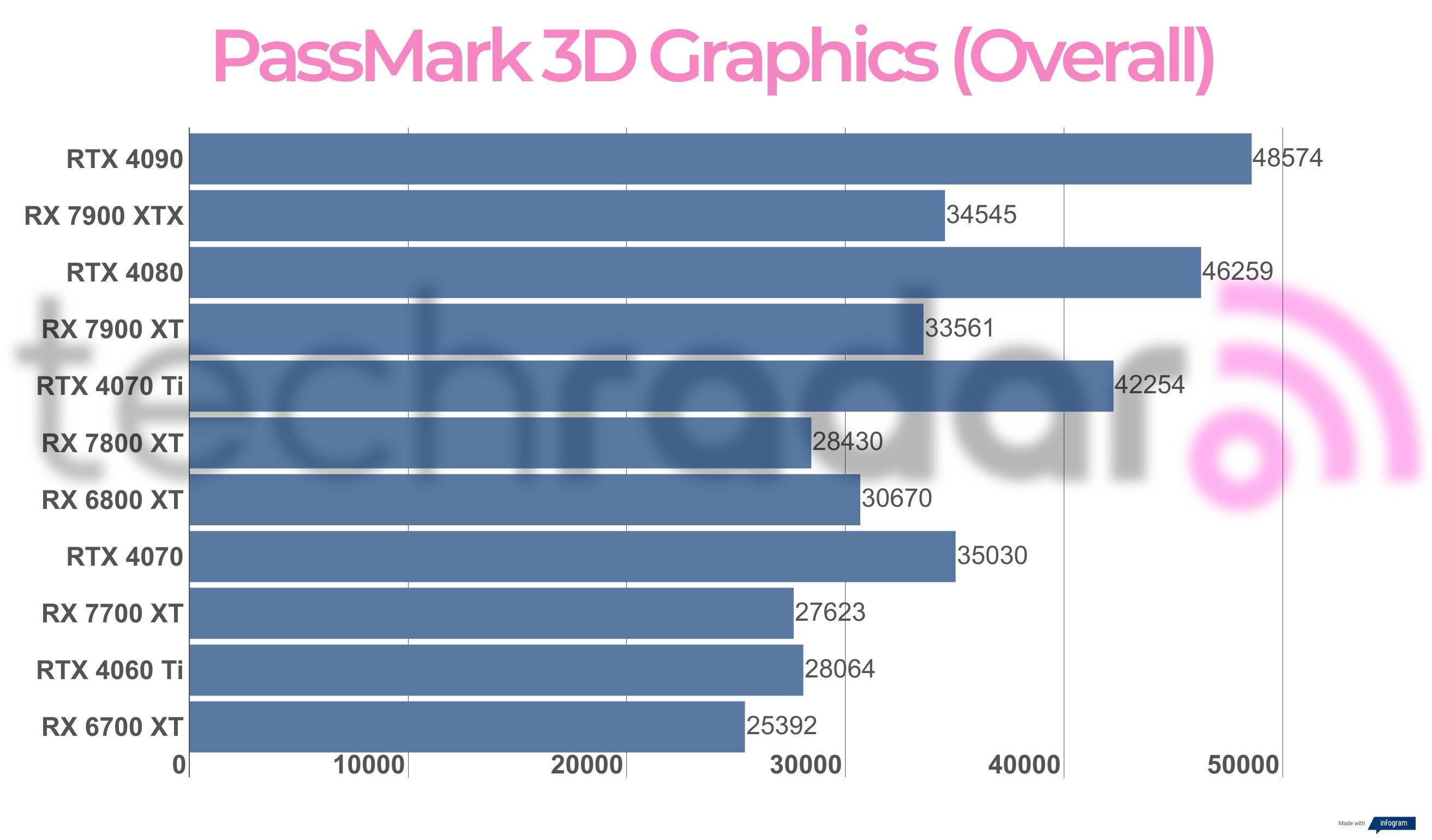 Image 13 of 15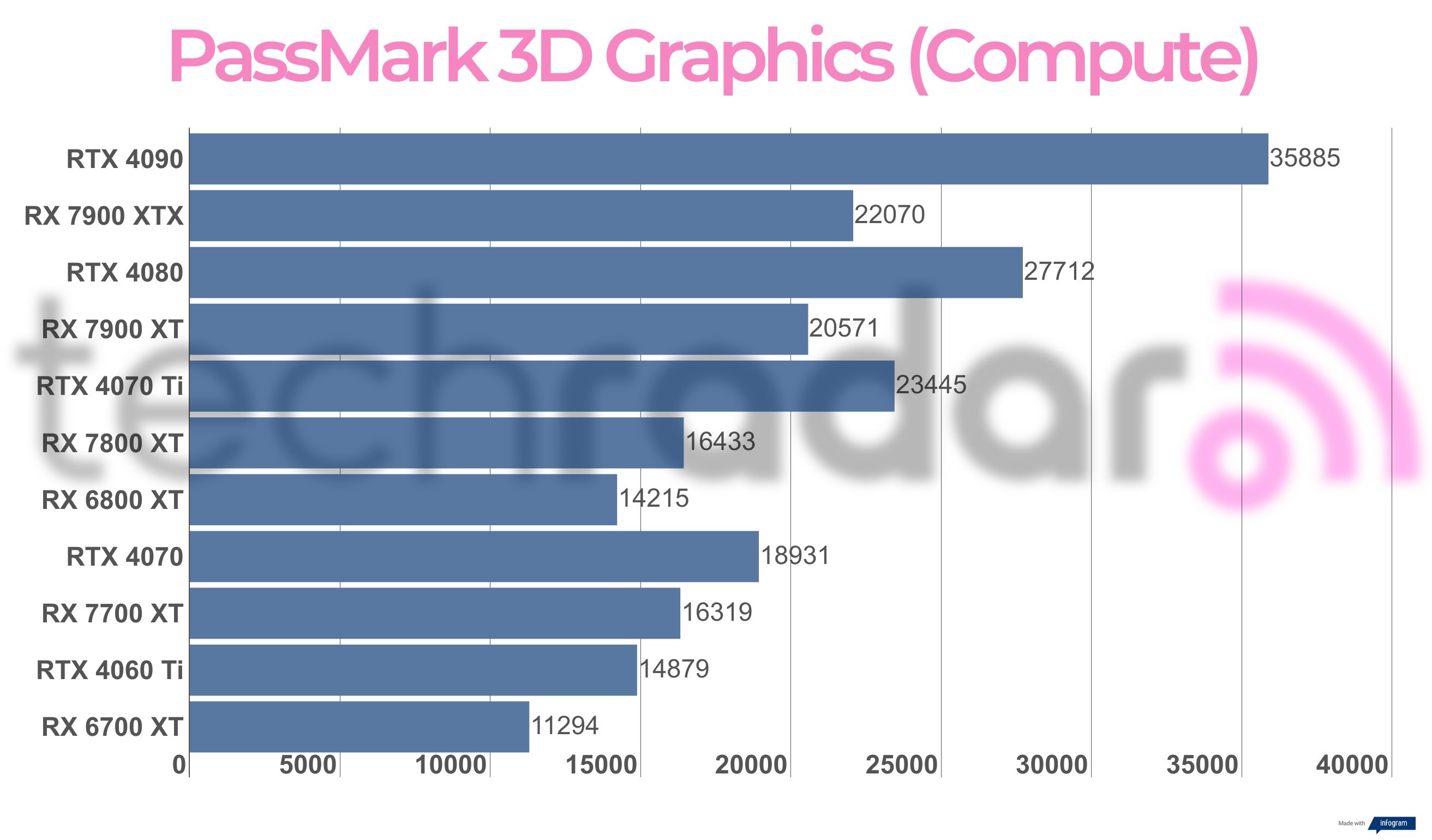 Image 14 of 15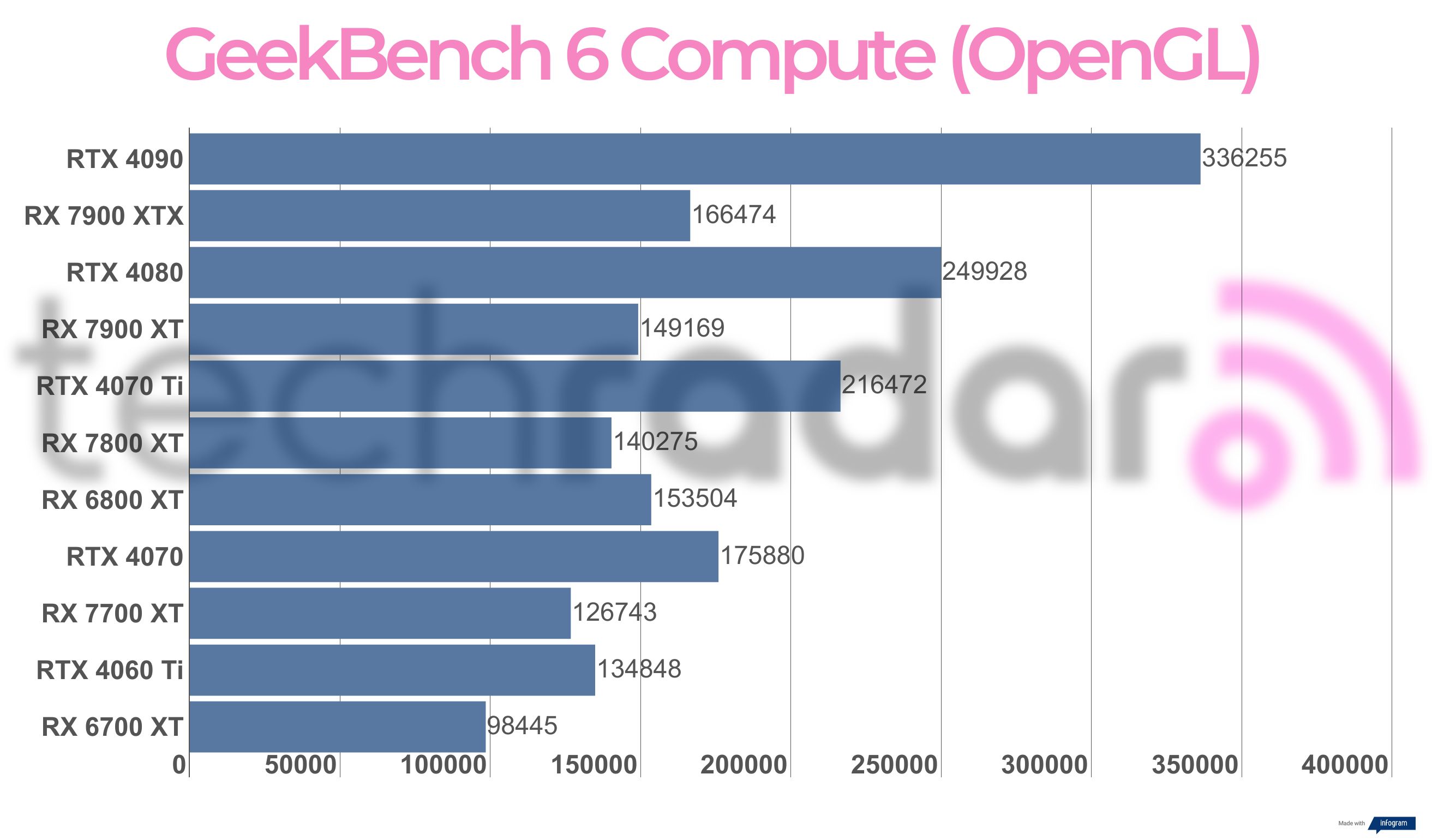 Image 15 of 15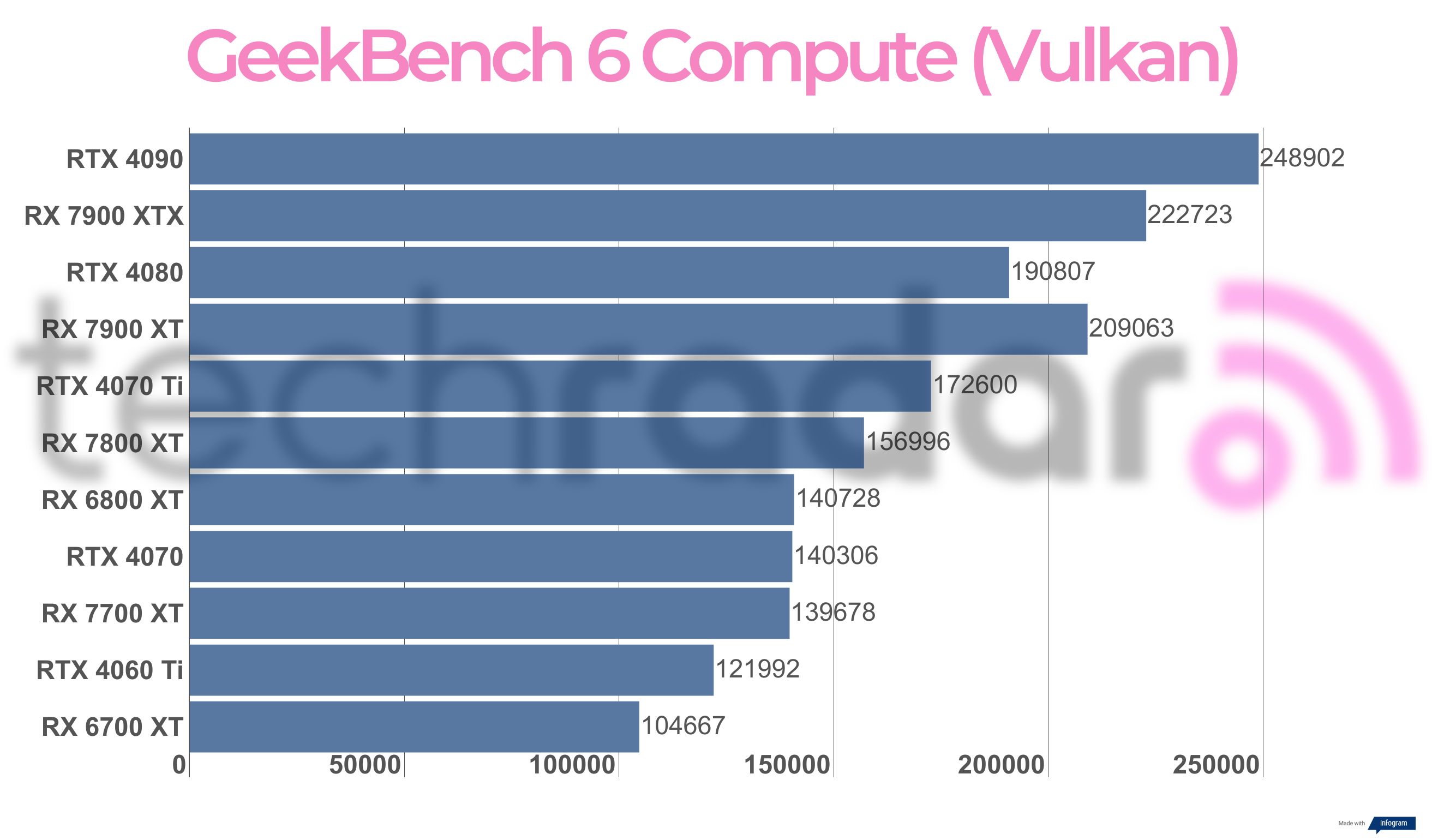 On the synthetic side, the AMD Radeon RX 7800 XT outperforms the RTX 4070 by about 2% overall, with rasterization workloads being its breakout strength, while Nvidia's ray tracing capabilities continue to outperform AMD's. Though it's worth noting that the RX 7800 XT does a lot to close the gap here, so Nvidia's advantage is only about 15% at best during 3DMark Speedway and just 6% better in Port Royal. 
Meanwhile, the RX 7800 XT manages to score 25% better in 3DMark Firestrike Ultra, showing it to be a much better 4K card than the RTX 4070 thanks to the additional VRAM, a level of performance that is replicated in our gaming tests.
Image 1 of 24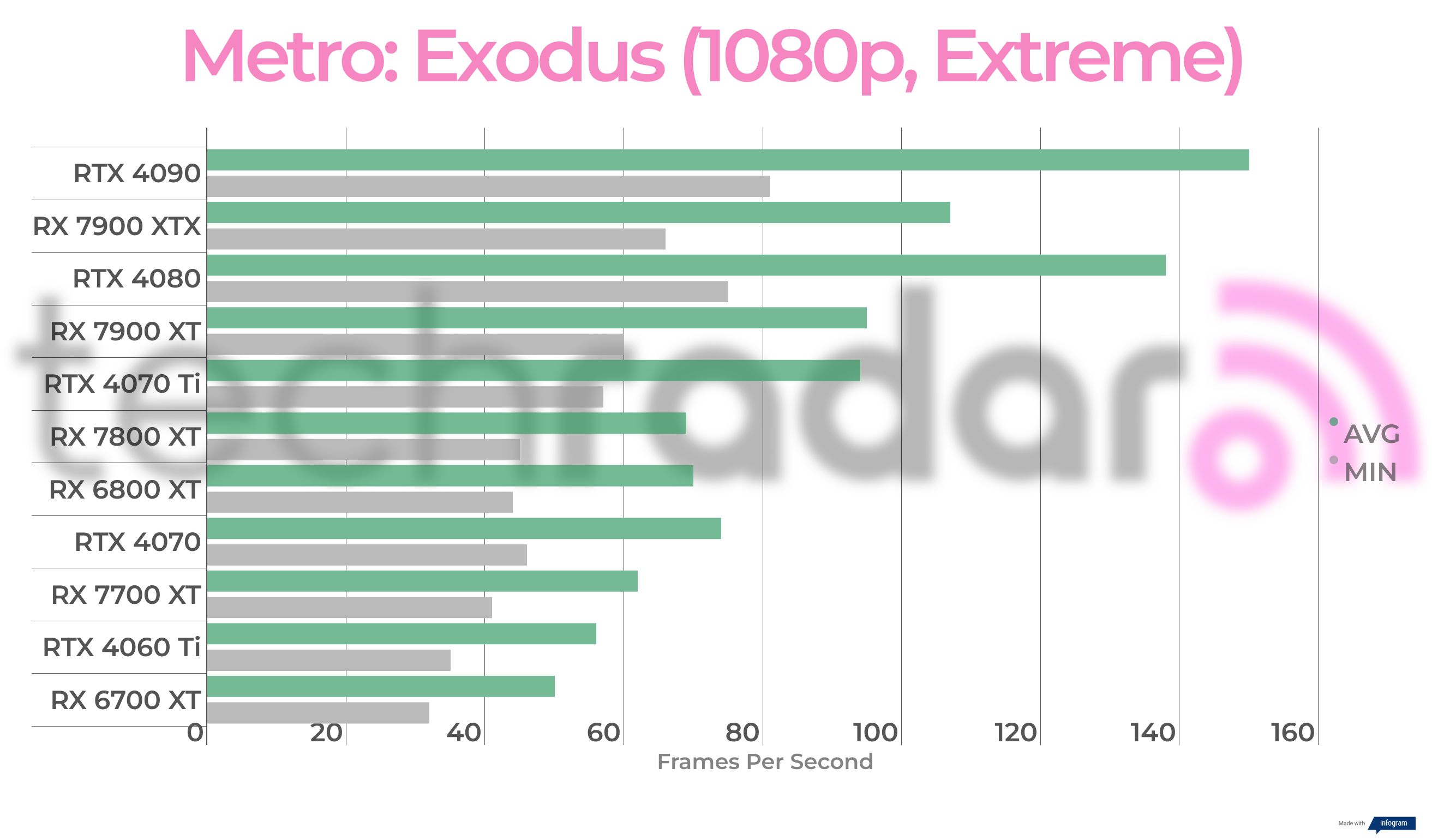 Image 2 of 24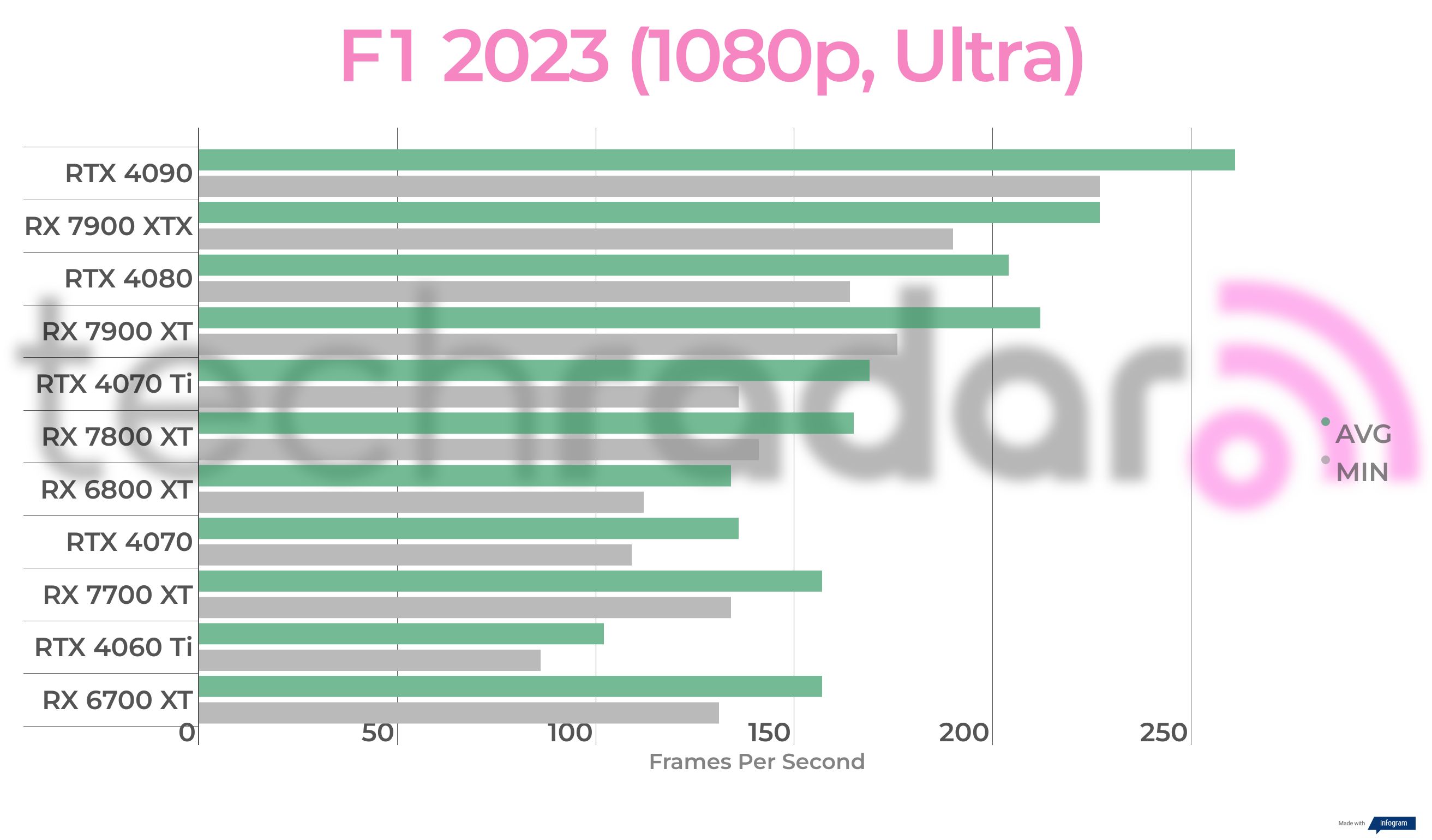 Image 3 of 24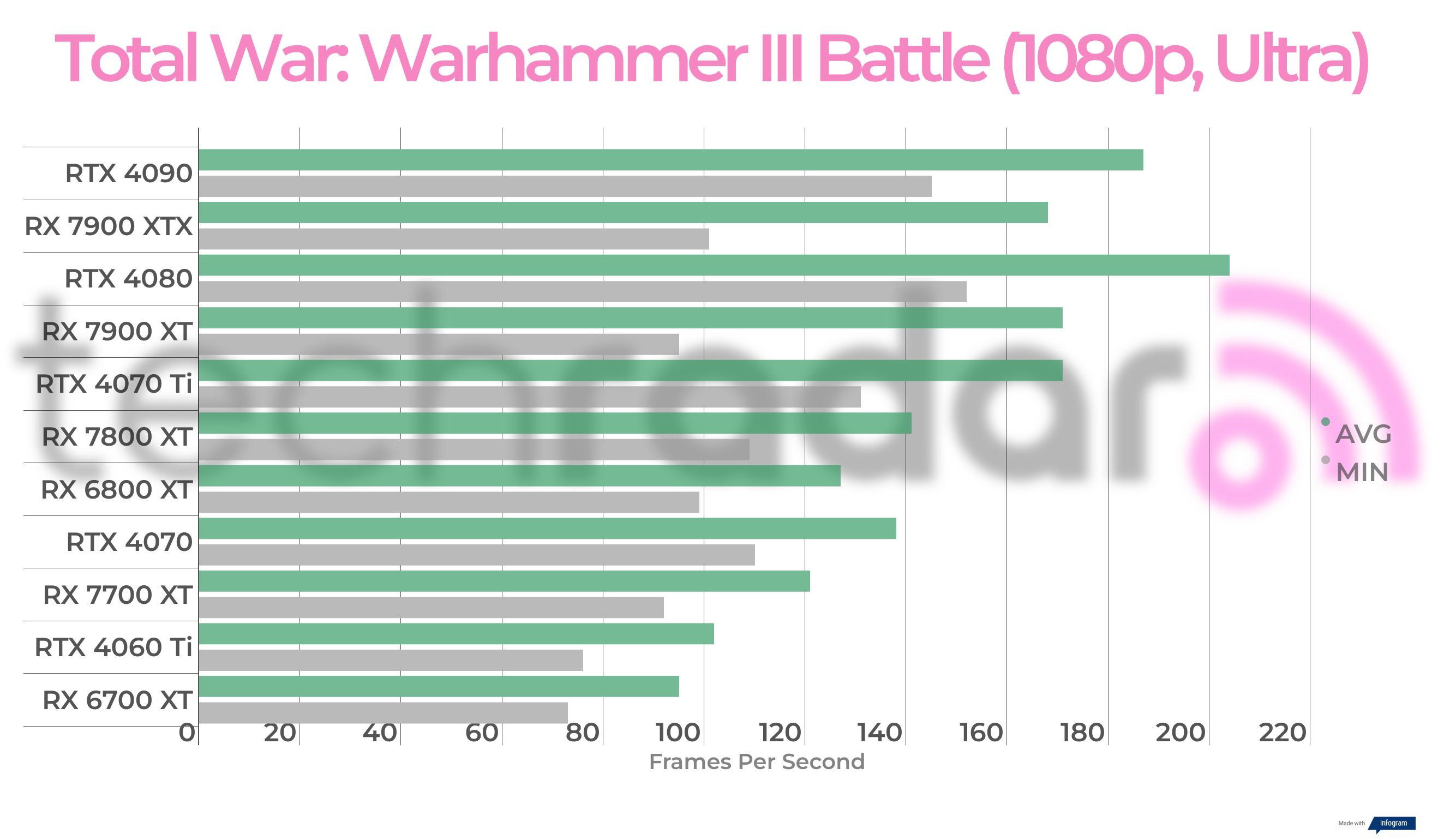 Image 4 of 24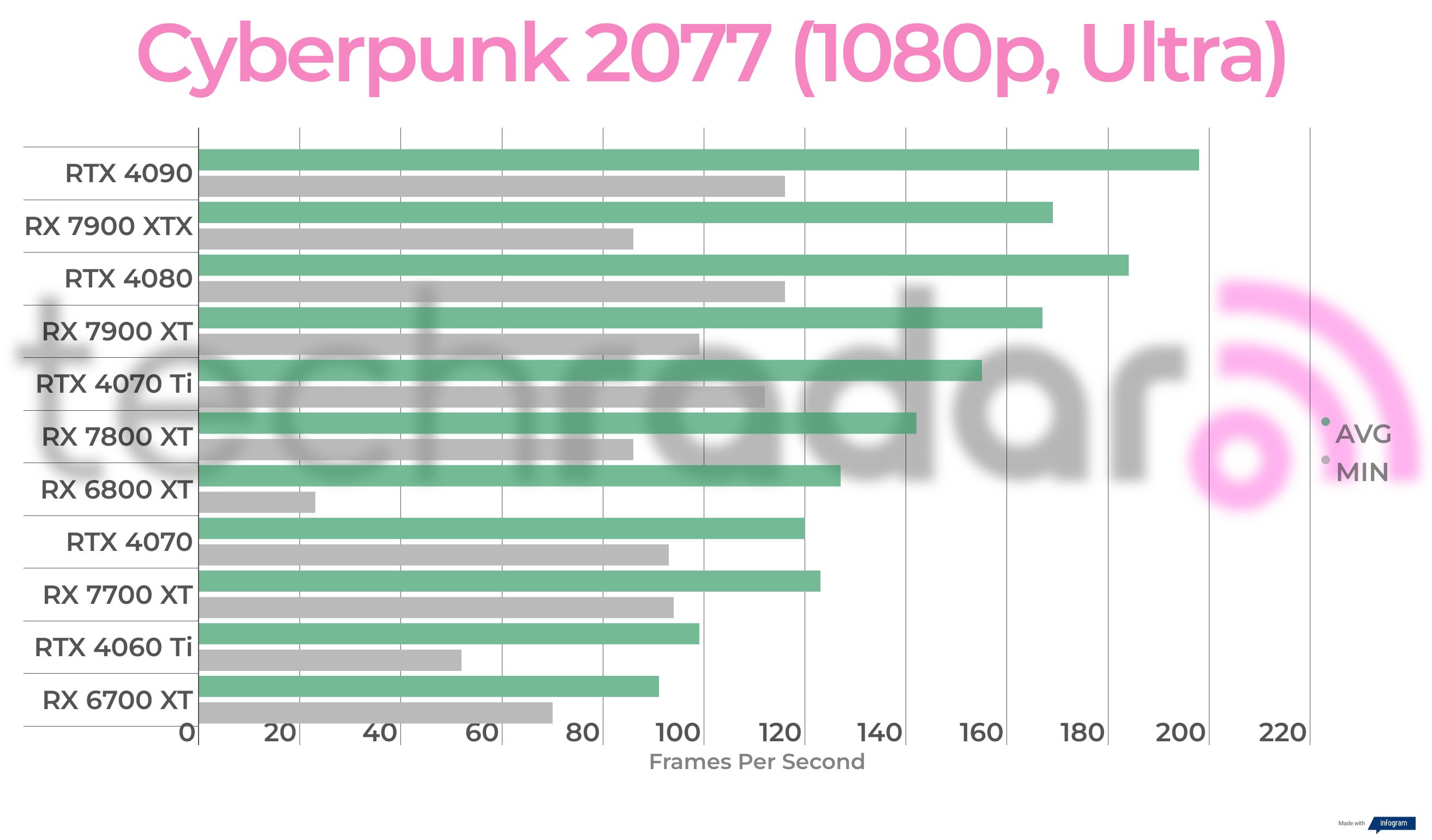 Image 5 of 24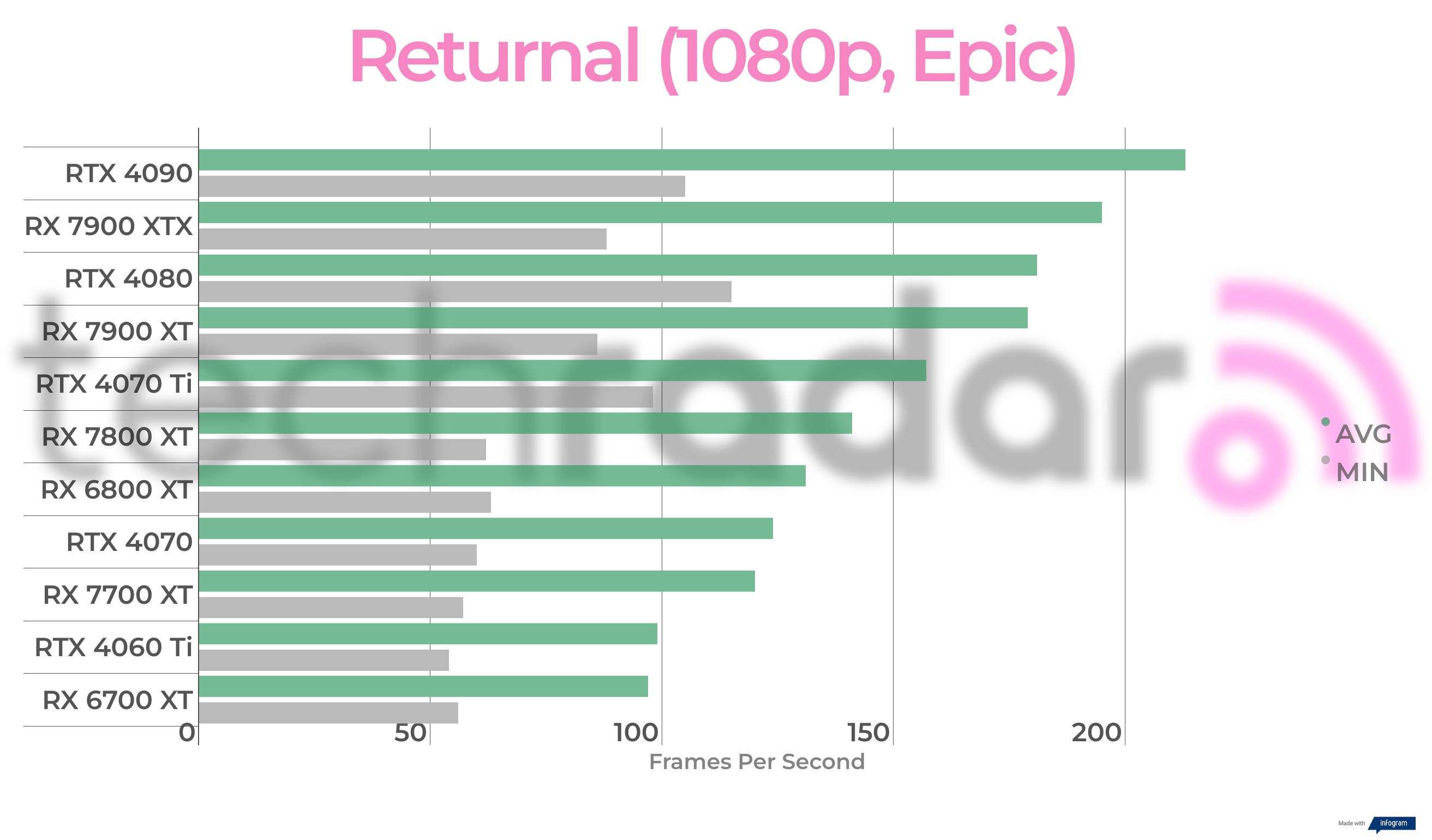 Image 6 of 24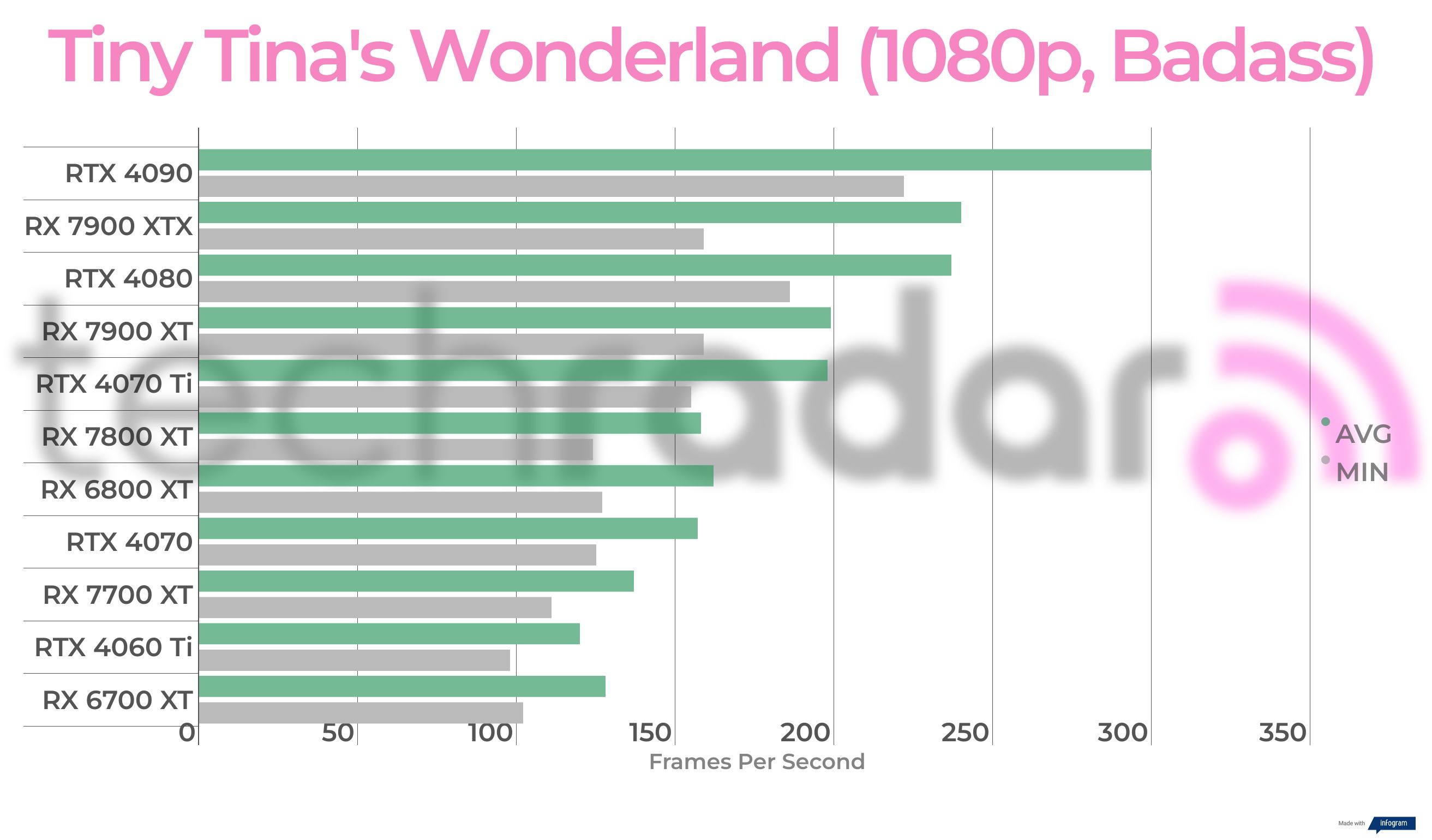 Image 7 of 24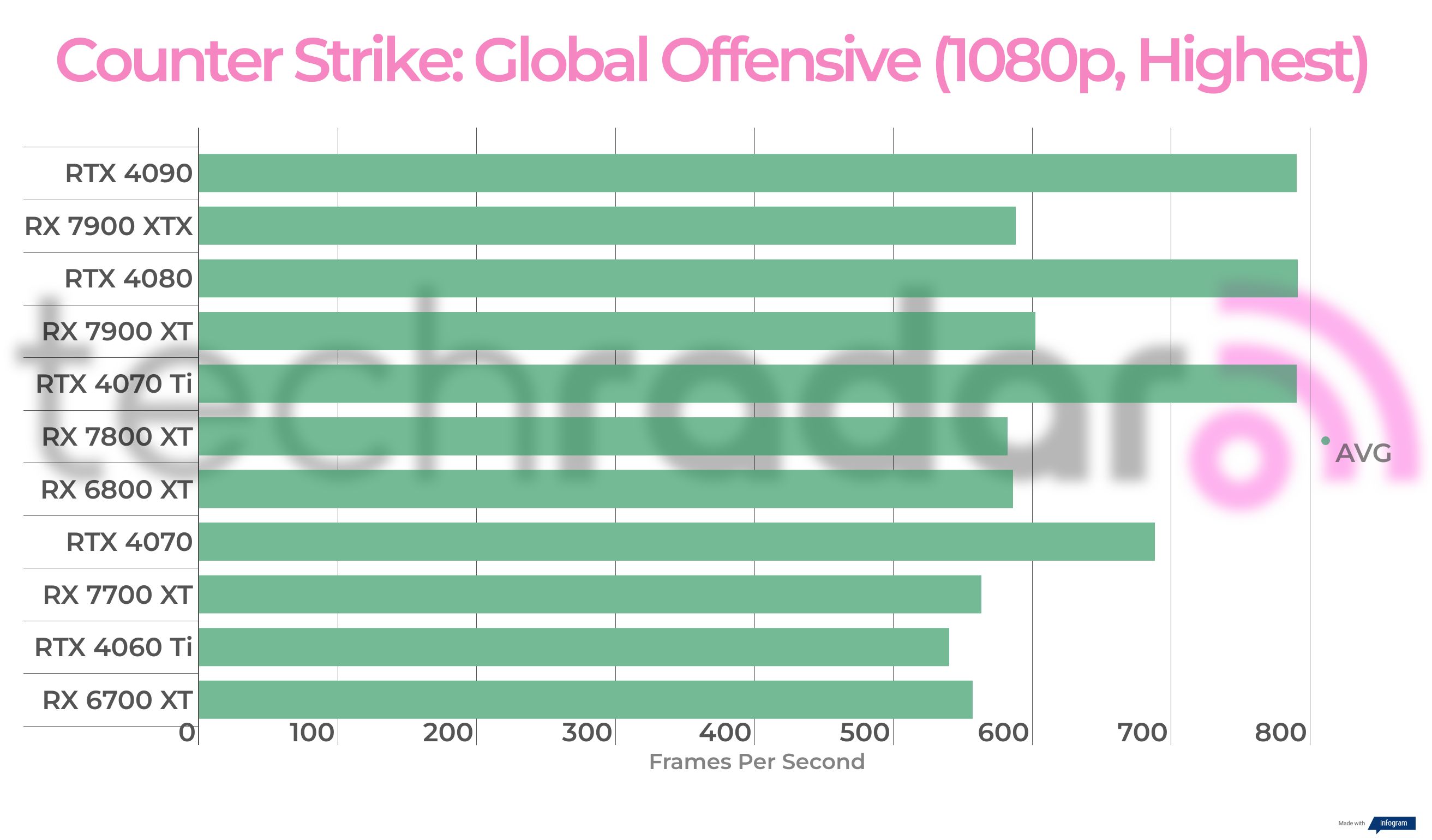 Image 8 of 24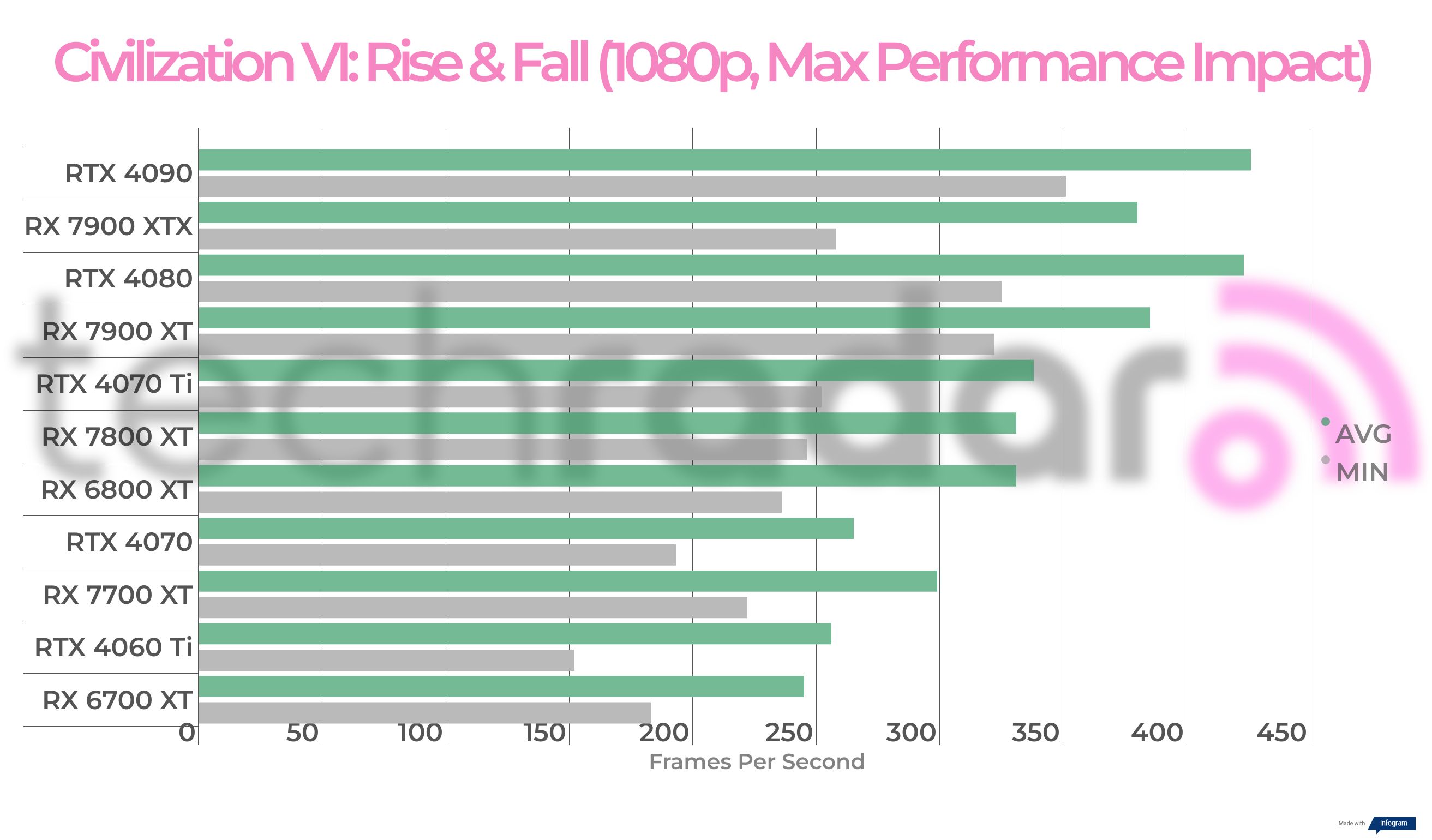 Image 9 of 24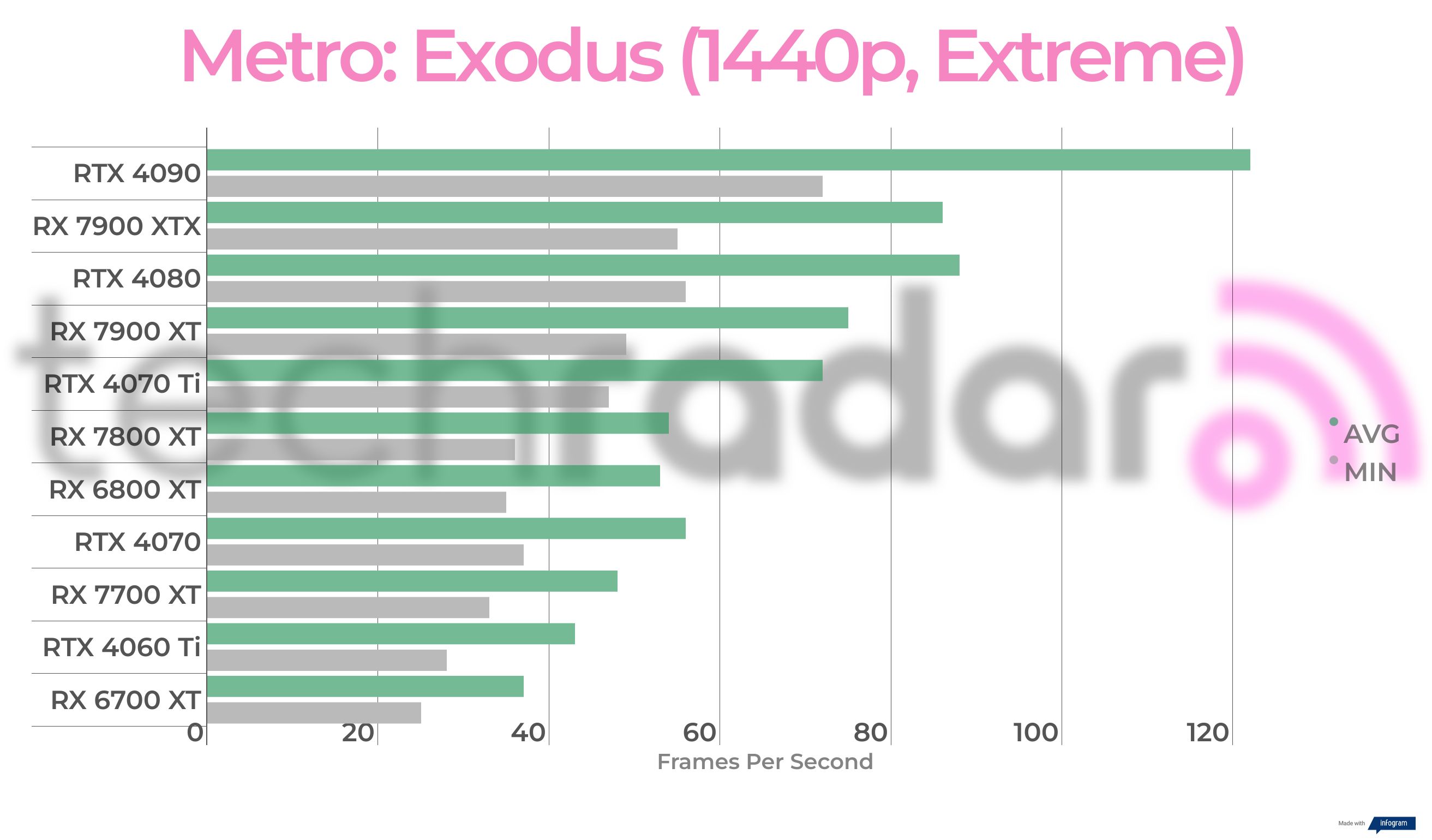 Image 10 of 24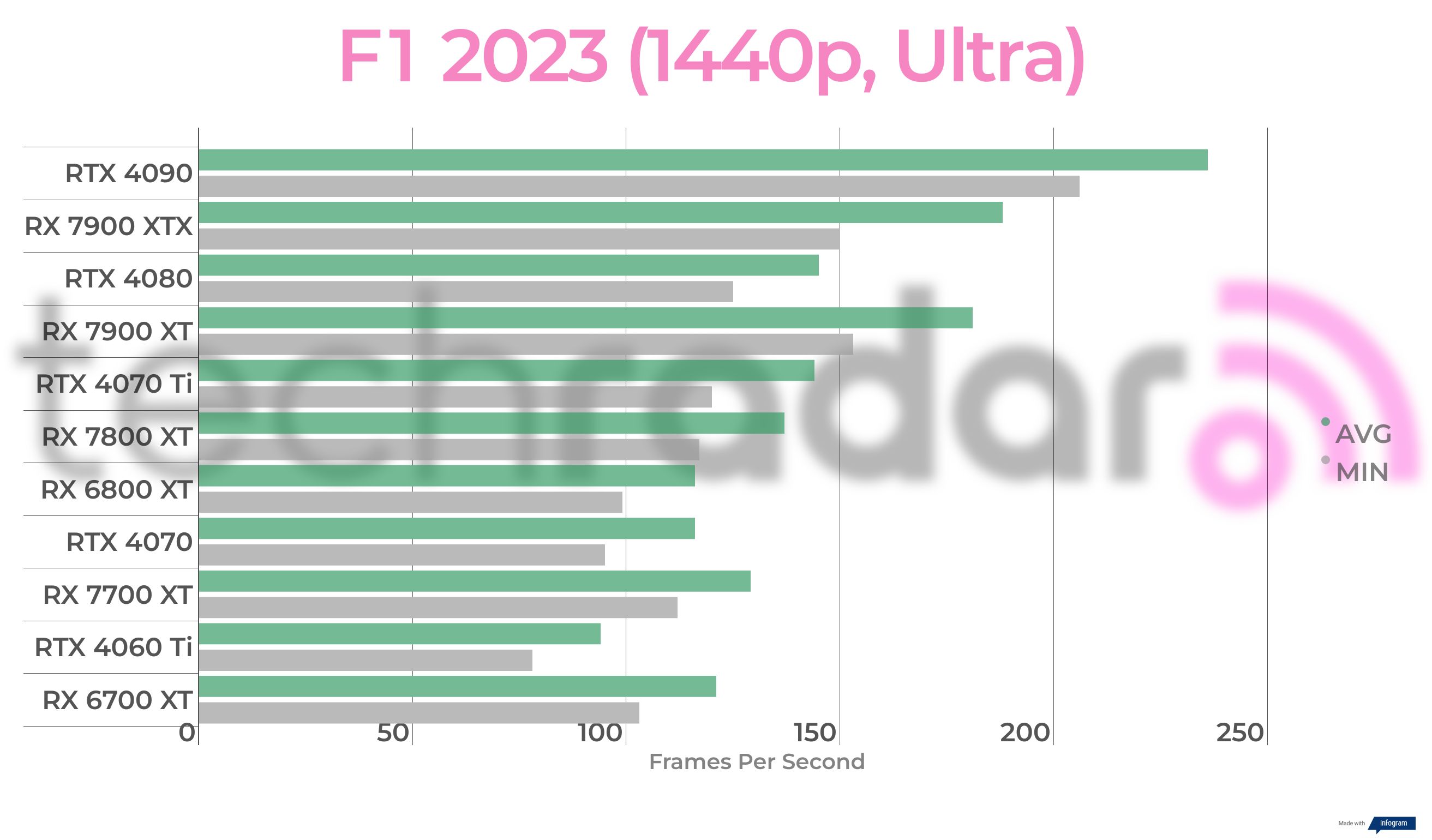 Image 11 of 24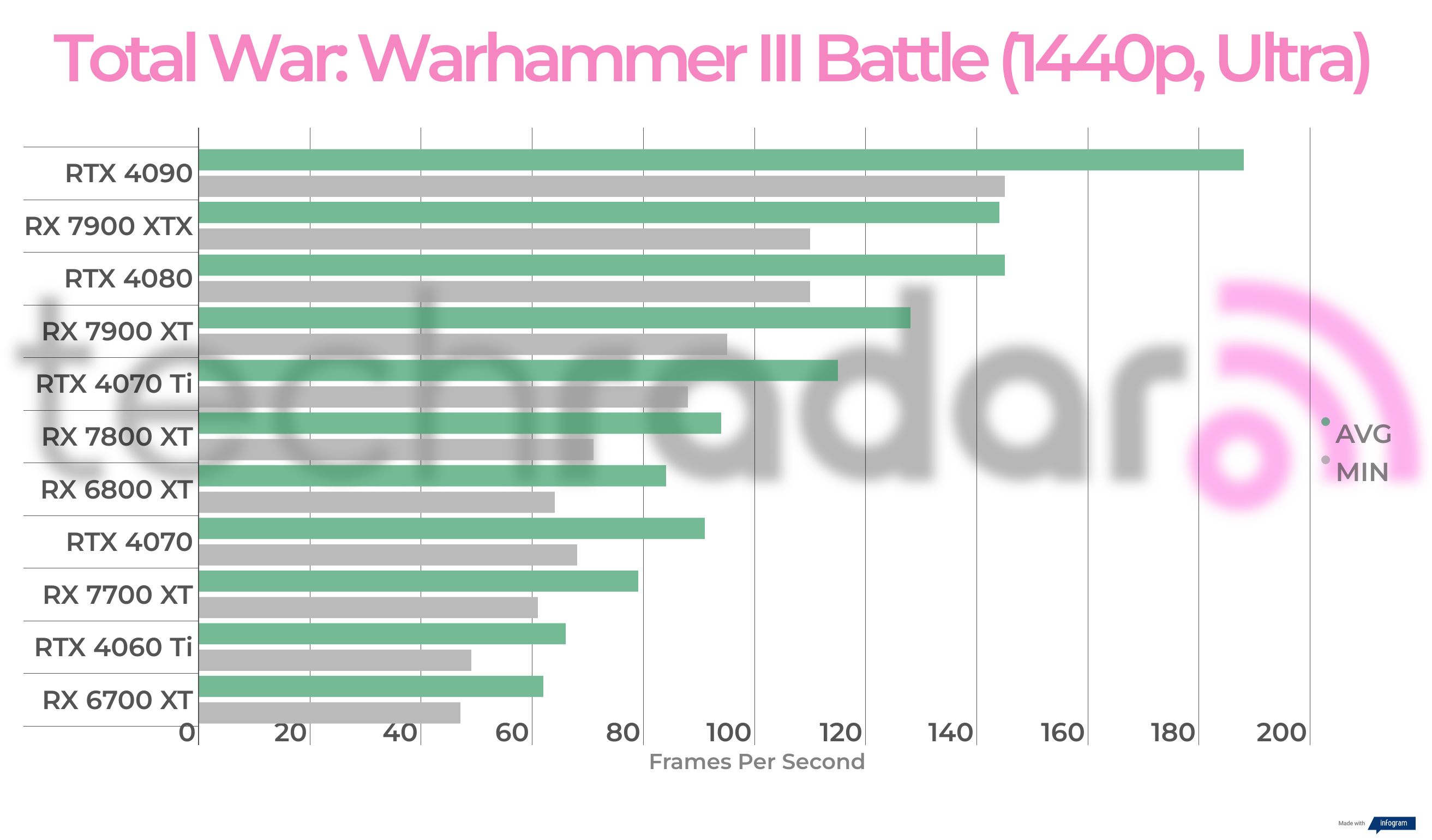 Image 12 of 24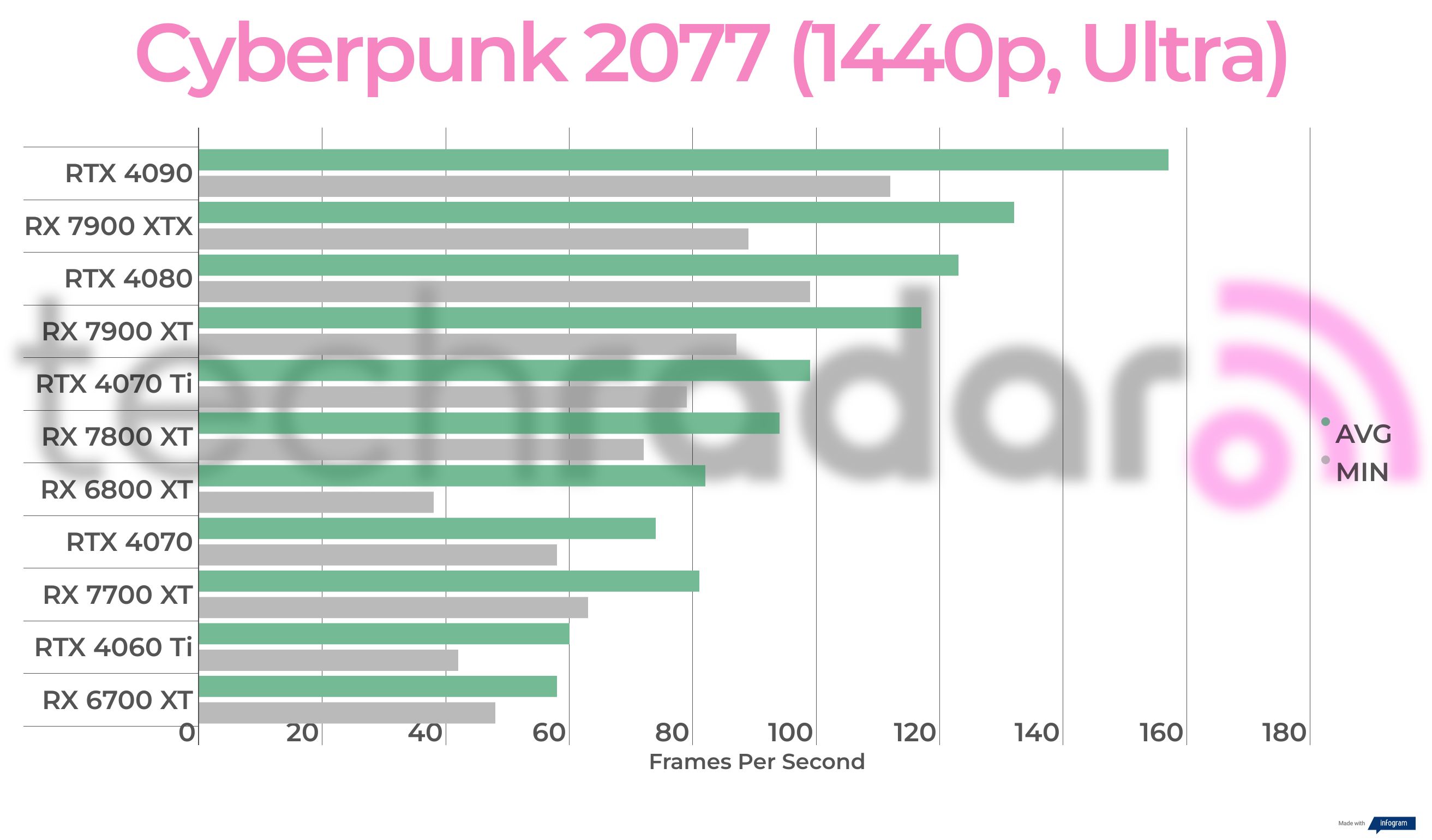 Image 13 of 24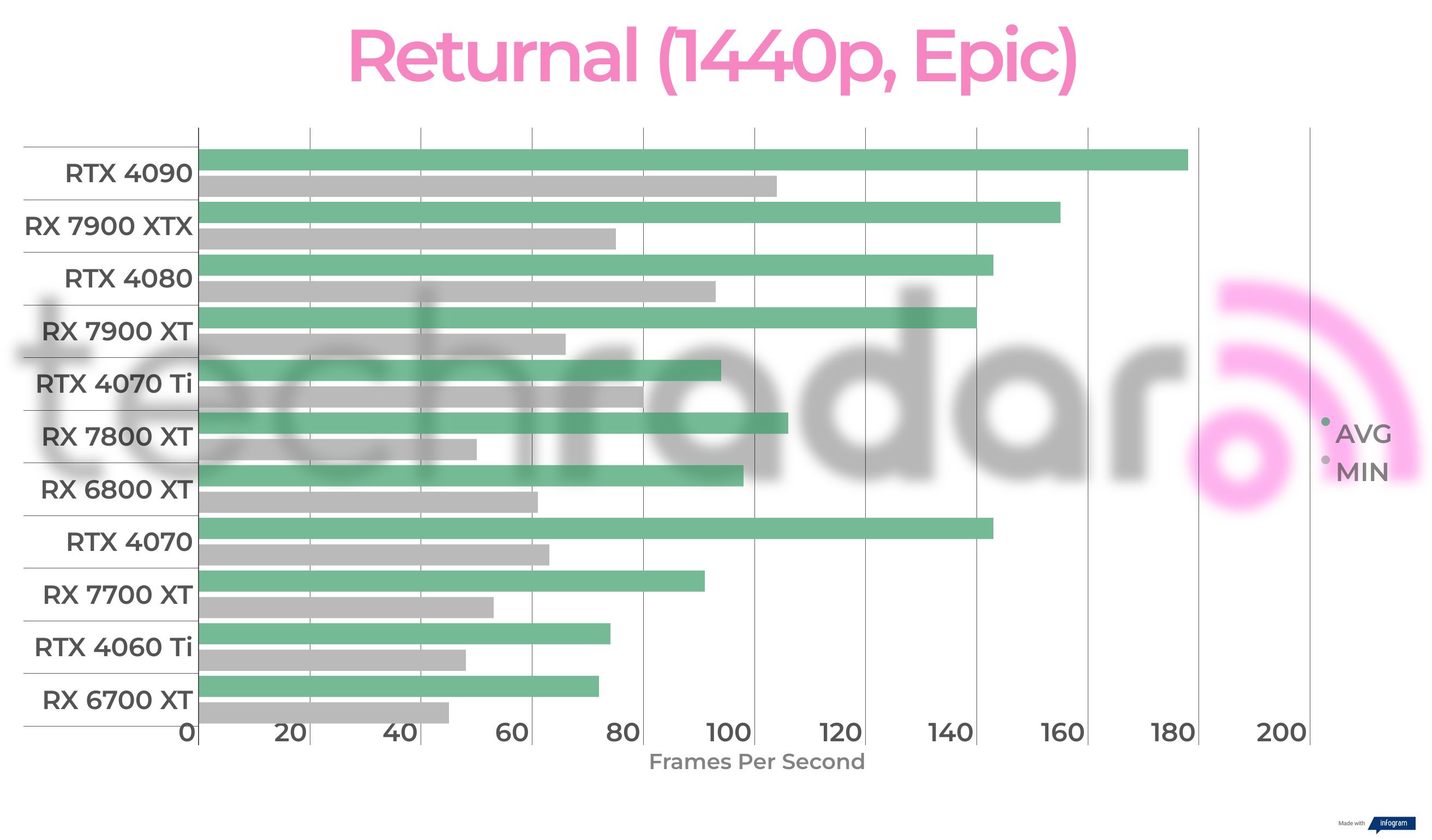 Image 14 of 24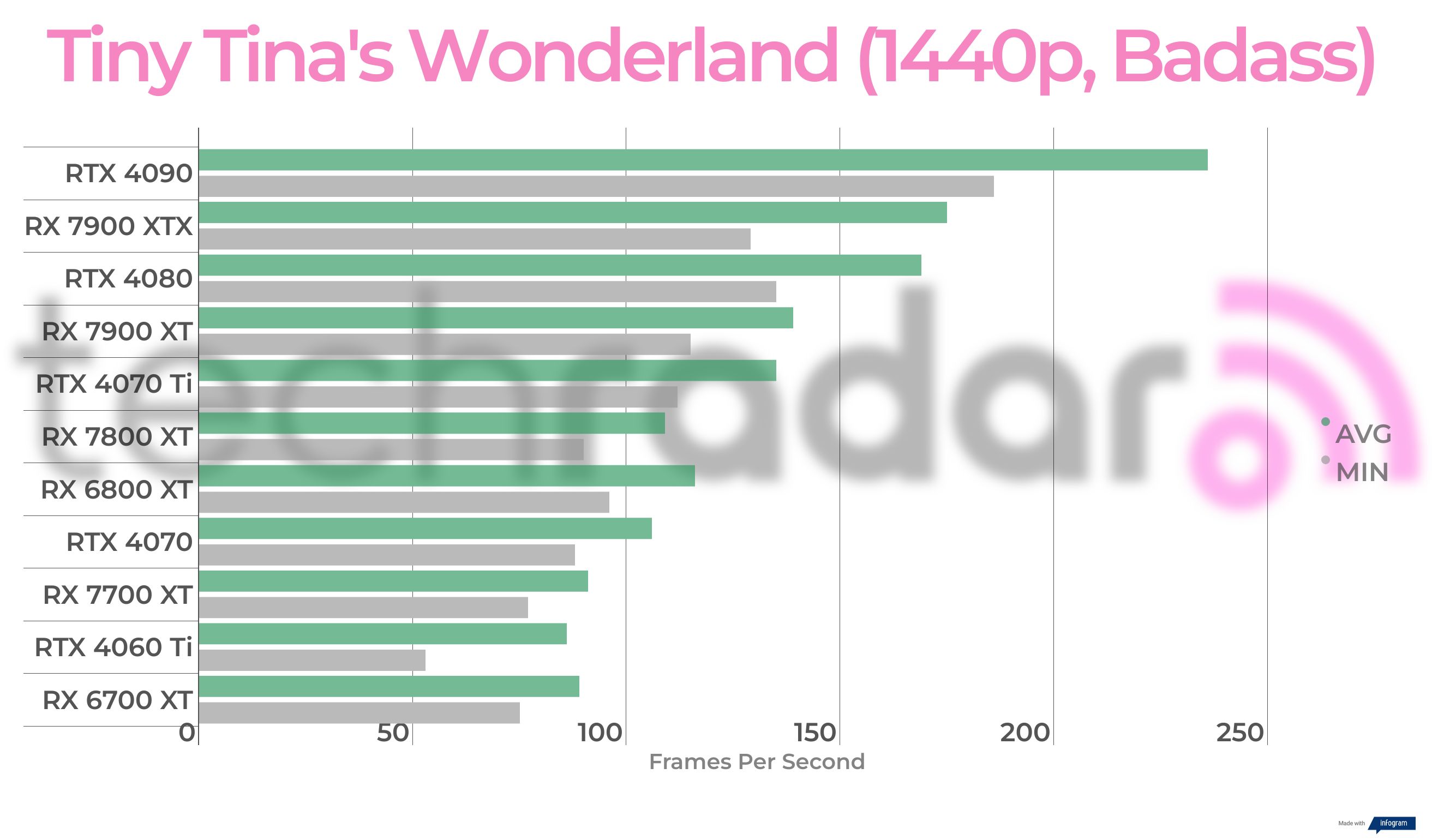 Image 15 of 24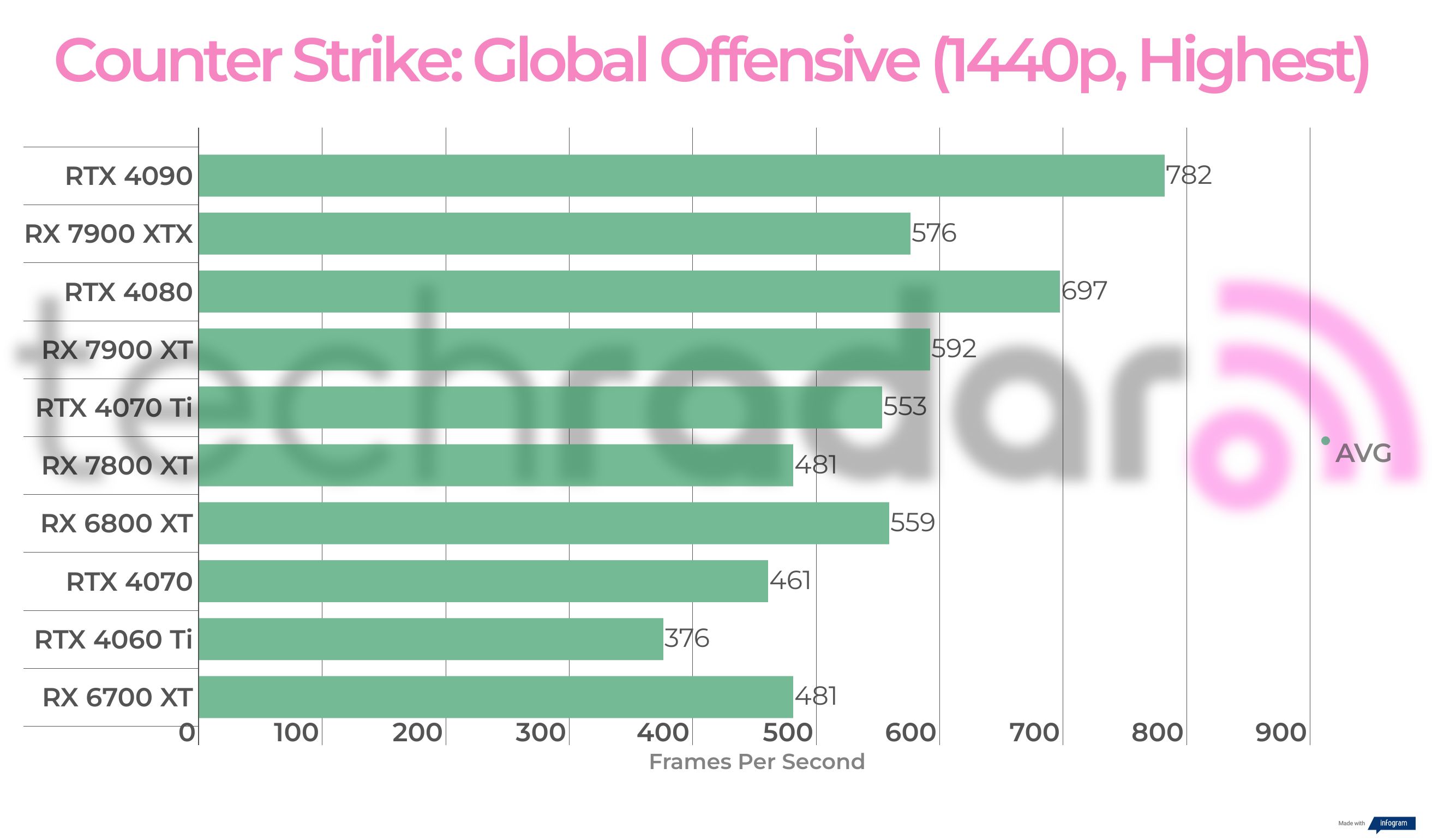 Image 16 of 24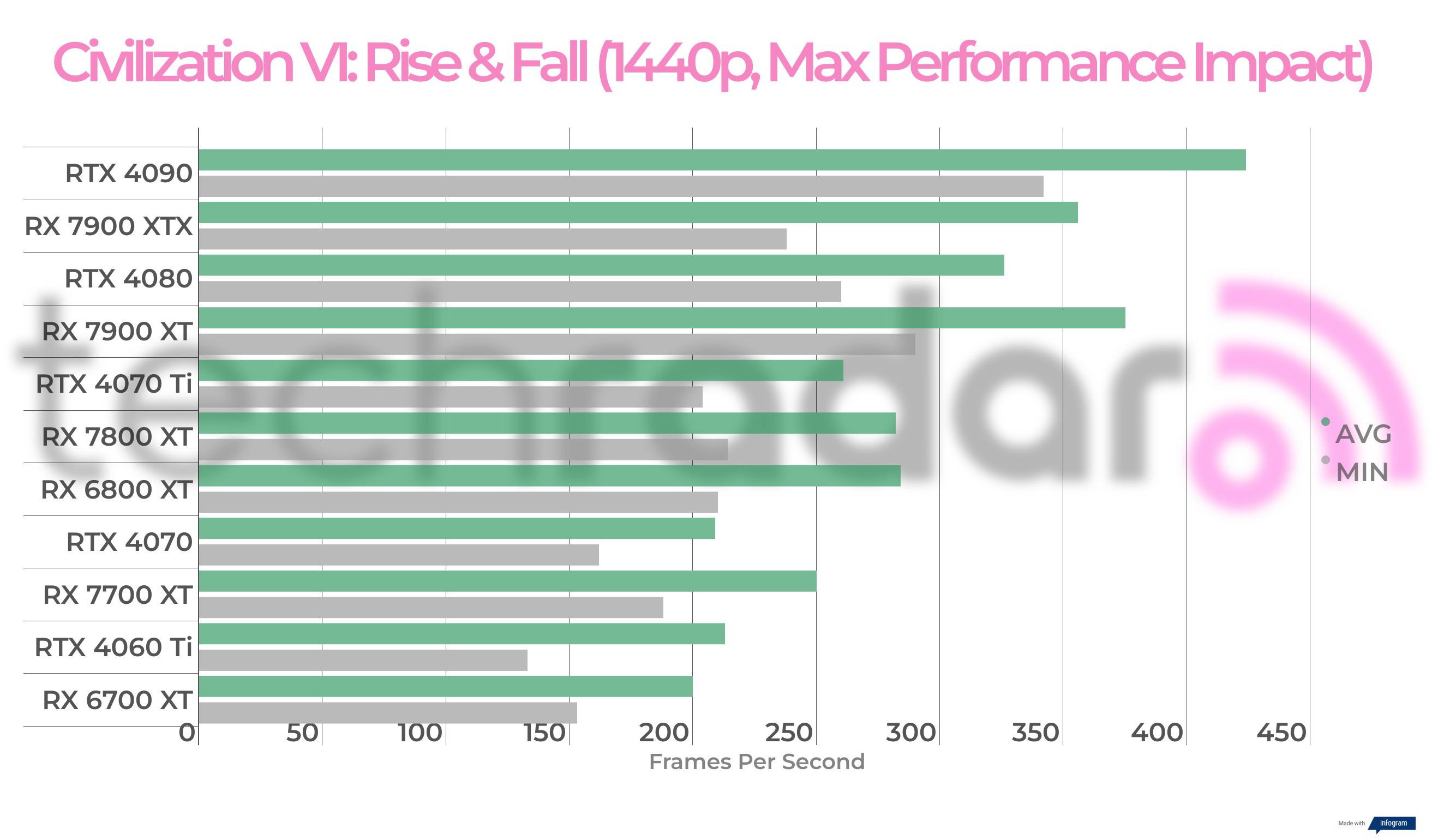 Image 17 of 24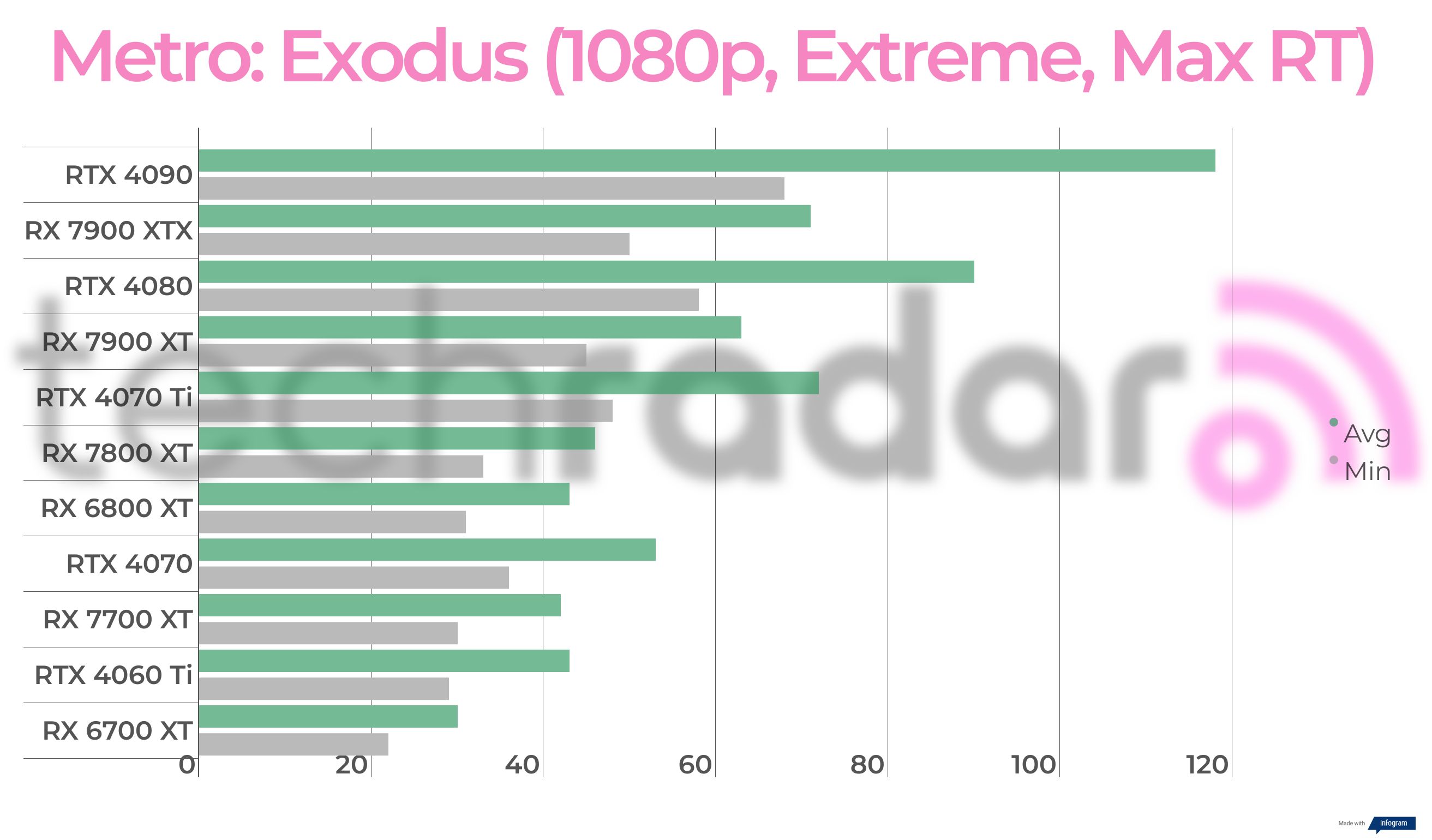 Image 18 of 24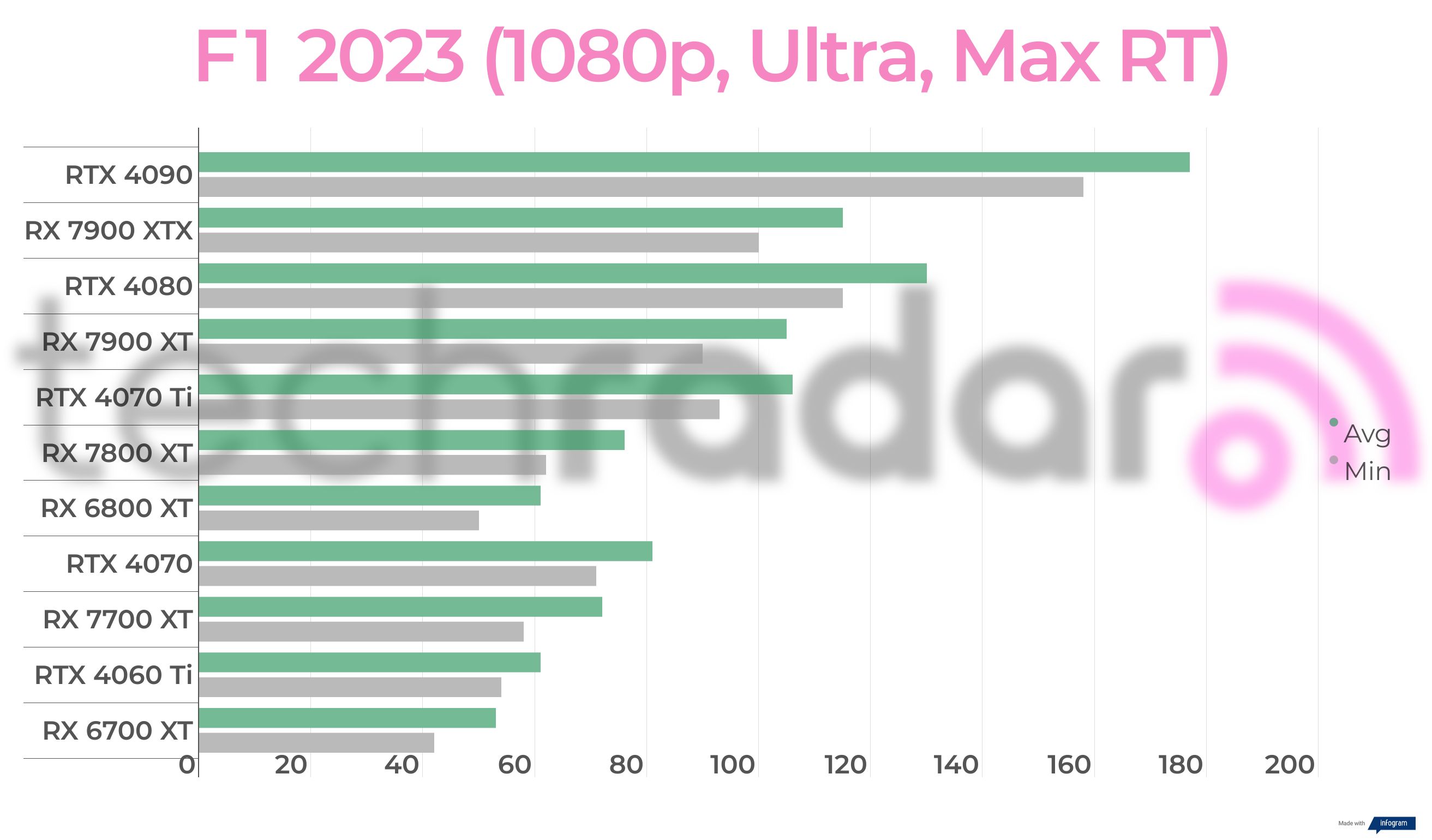 Image 19 of 24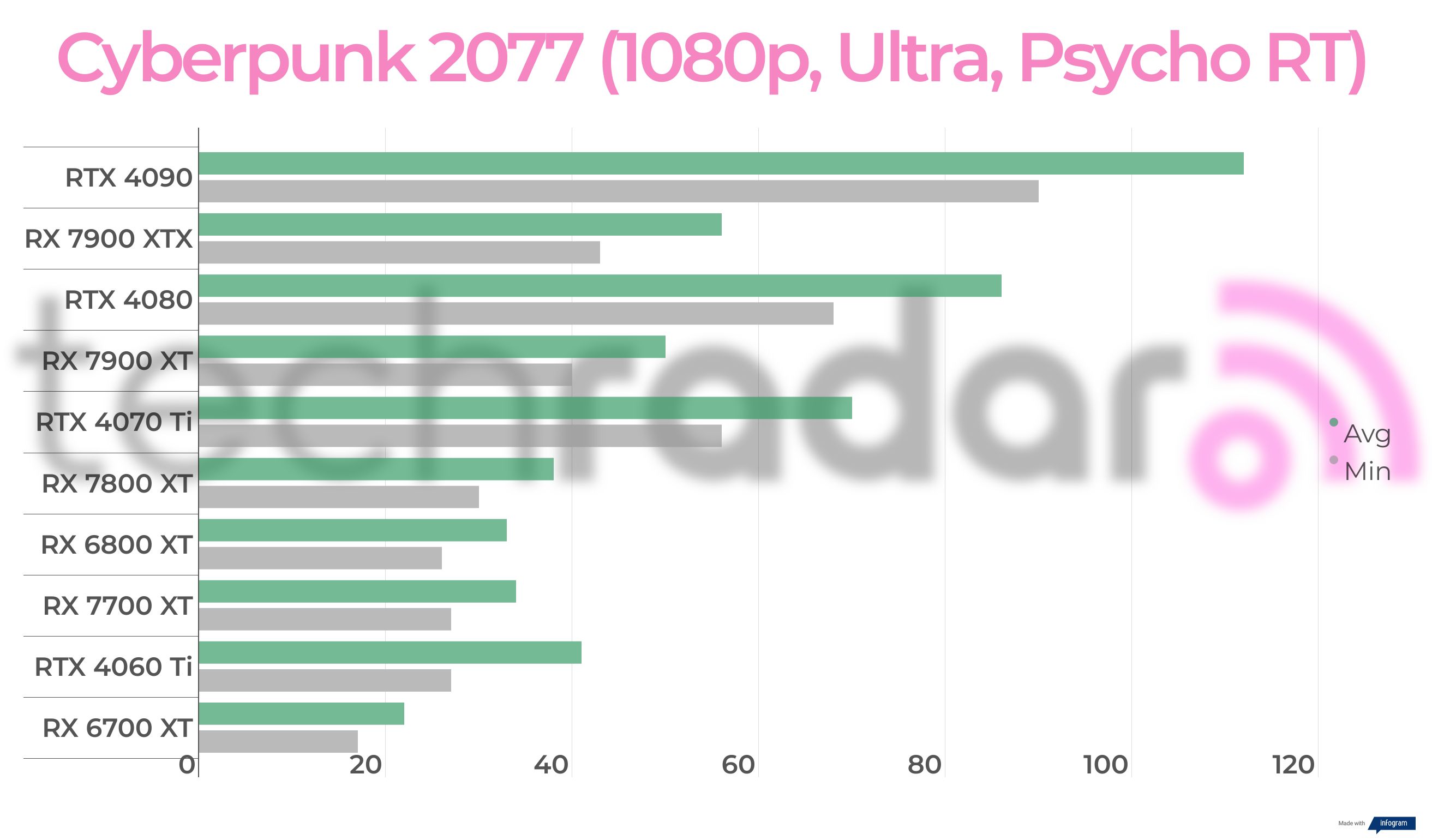 Image 20 of 24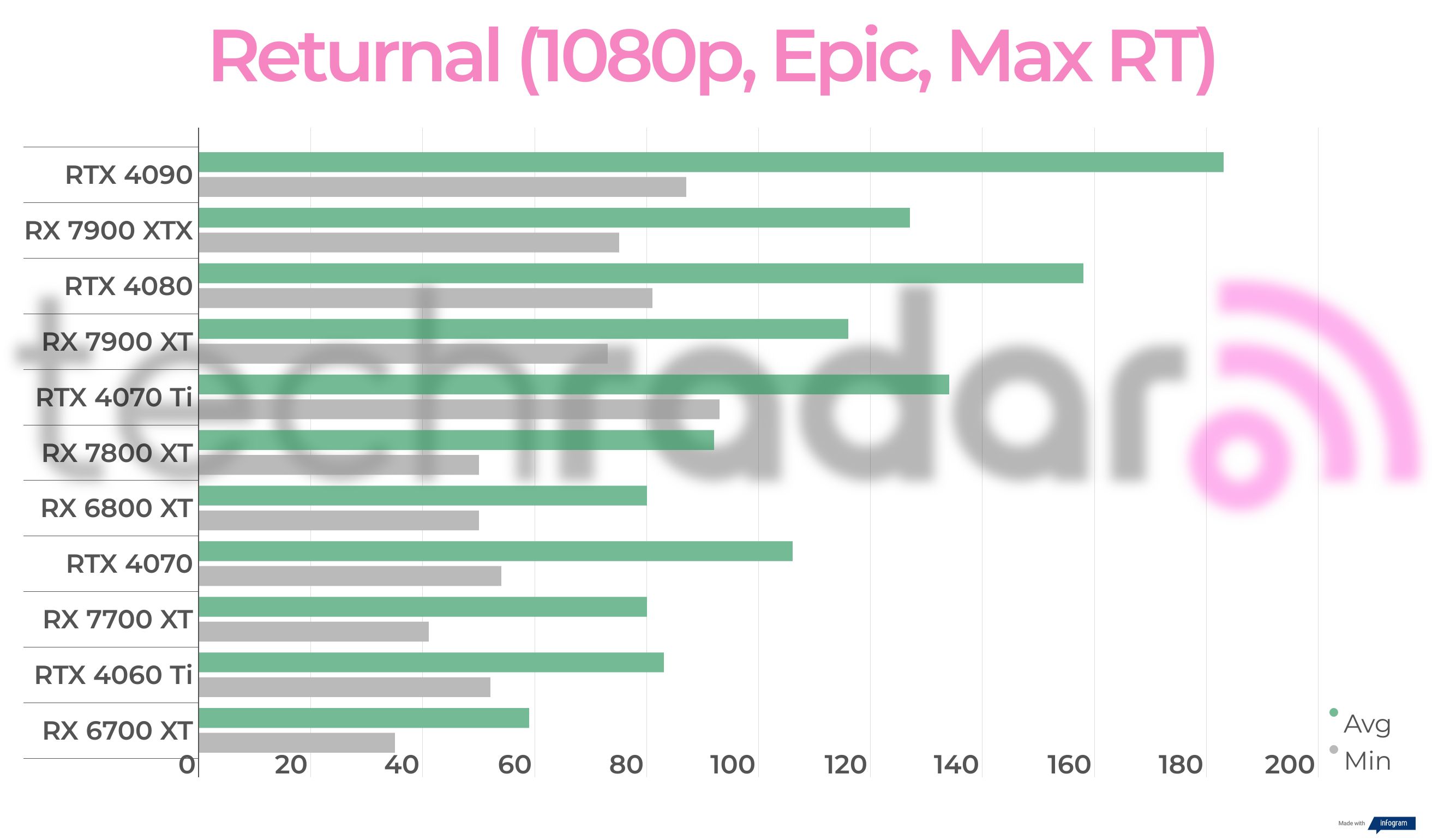 Image 21 of 24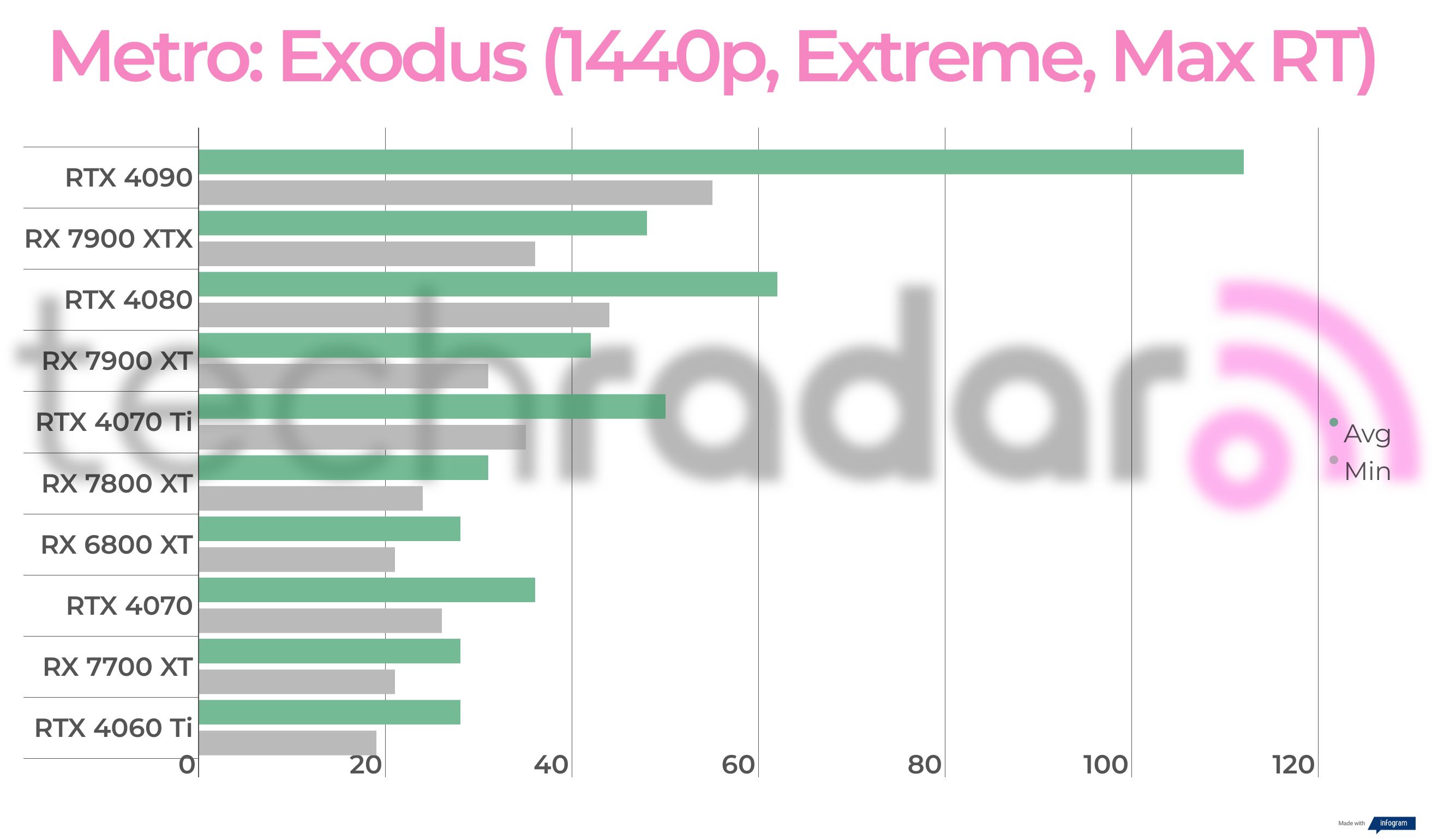 Image 22 of 24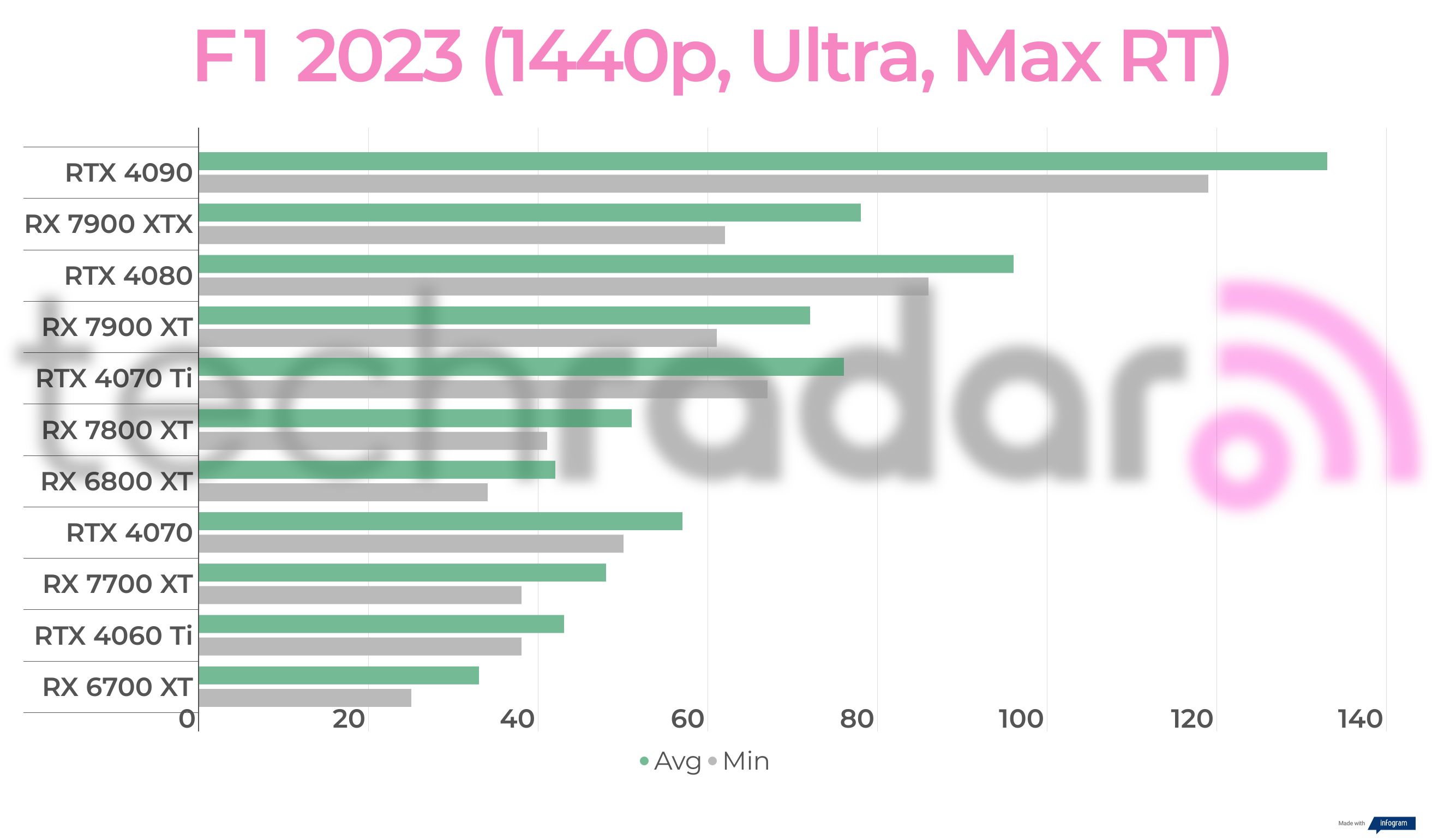 Image 23 of 24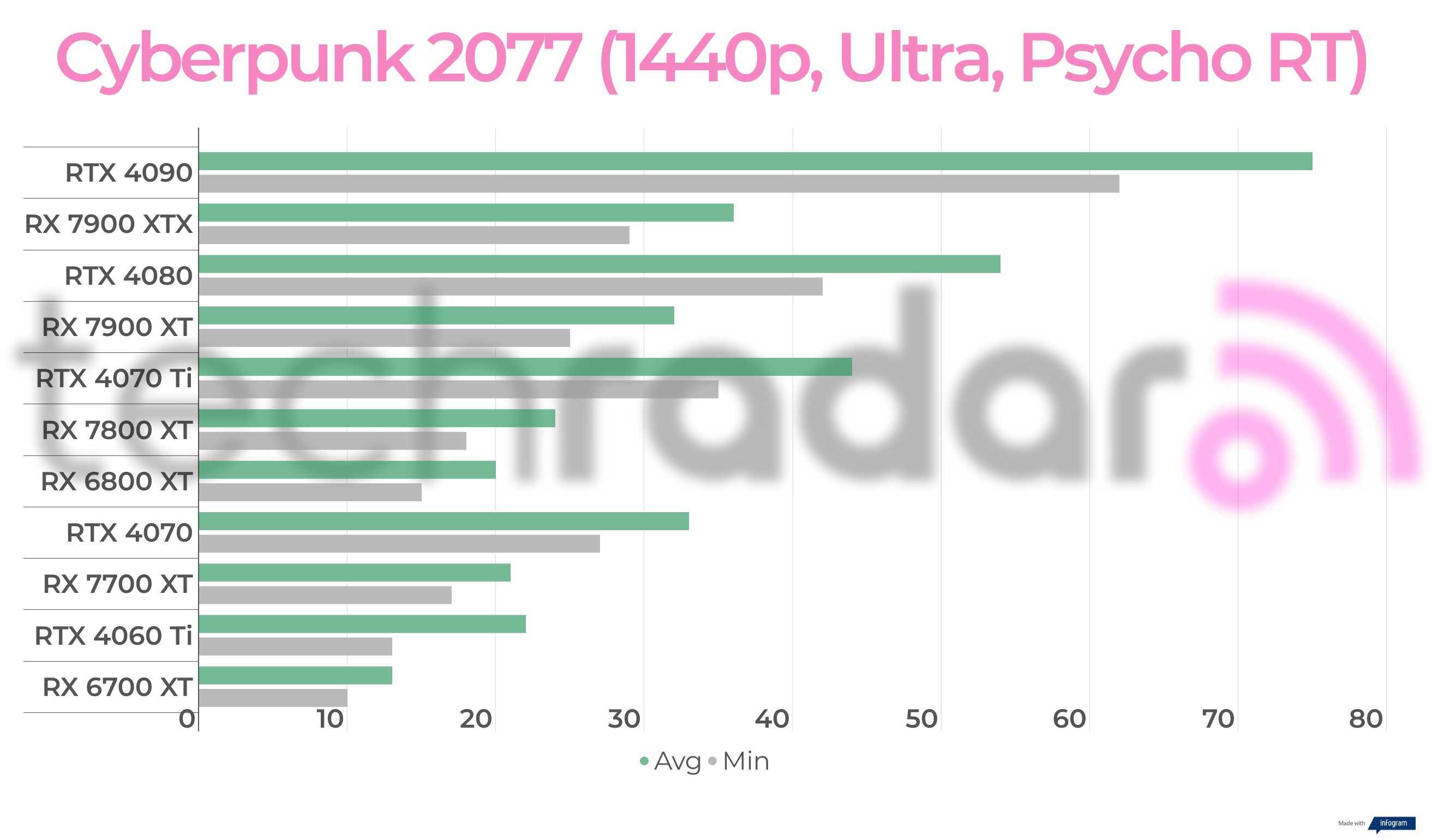 Image 24 of 24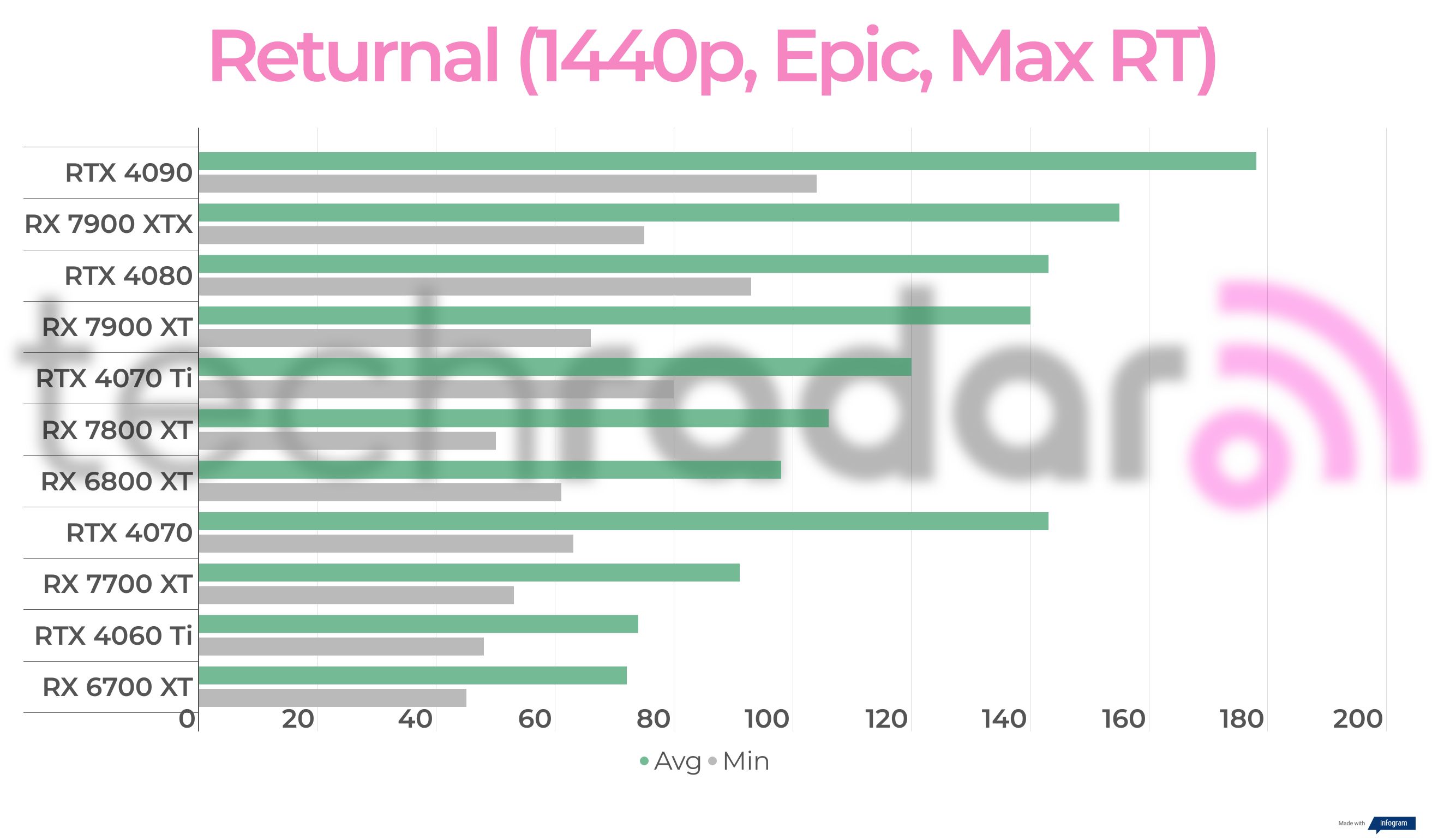 When not using any upscaling tech, on average, the RX 7800 XT performs 15% better without ray tracing than the RTX 4070 (and just 4% worse with ray tracing at max settings) at 1080p, 6% better on average at 1440p (16% worse when ray tracing on max settings), and 17% better at 4K (though about 25% worse at 4K when ray tracing).
FSR 2 can't hold a candle to DLSS 3 when ray tracing, but in non-RT gameplay, FSR 2 and the RX 7800 XT actually comes out way ahead across all resolutions when FSR 2 and DLSS 3 are set to balanced, with the RX 7800 XT getting 53%, 21%, 19% better performance at 1080p, 1440p, and 4K, respectively. 
Turning on ray tracing prety much reverses the case and the RTX 4070 gets as much as 47%, 16%, and 12% better performance at 1080p, 1440p, and 4K resolutions, respectively.
In short, if you're planning on gaming without ray tracing, there is no question that between the RX 7800 XT and RTX 4070, the RX 7800 XT is the card you'll want to buy. 
Here, as well, the RX 7800 XT manages to perform better than the RX 6800 XT, by about 15%, which isn't awful, but gamers hoping for a much larger improvement on the RX 6800 XT (such as myself) will be disappointed. Getting 15% better FPS on average when talking about the RX 7600 is one thing. 
Given the price and the class of card in question, 15% is pretty much all you're going to get, but for a nearly $500 graphics card, I'd have liked to see 25% to 33%, if I'm being honest, and that's where this card ultimately should have landed in a perfect world. 
But ours is a fallen land, and we're not comparing this card against a Platonic ideal projecting onto a cave wall, we're comparing it to the cards on the shelf that you have to pick between for your next upgrade. 
If you can find the RX 6800 XT for more than 15% less than the RX 7800 XT, that might make the last-gen card the better buy. If that's not an option though, and you're like most gamers looking at the RTX 4070 vs. RX 7800 XT, the vast majority are going to get a better experience from the RX 7800 XT, especially when they have an extra $100 to buy themselves something else that's nice, as a treat.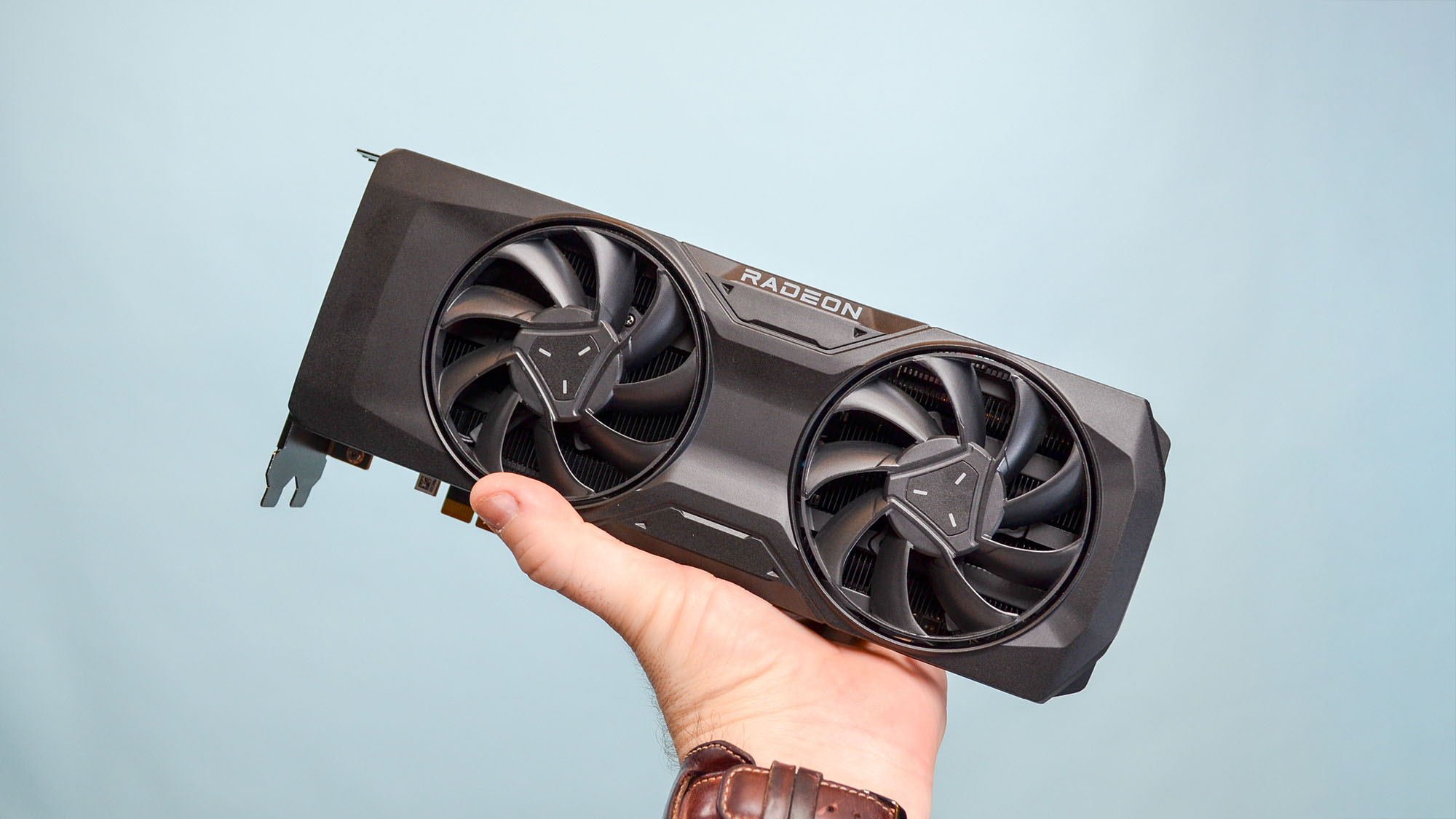 Should you buy the AMD Radeon RX 7800 XT?
Buy it if...
You want to play at 4K
This card has serious 4K gaming chops thanks to its 16GB VRAM and wide memory bus.
You don't want to completely sacrifice ray tracing
AMD is finally getting to the point where you can have both great rasterization and decent ray tracing performance.
Don't buy it if...
You want the best ray tracing and upscaling possible
If ray tracing and upscaling are your bag, then the RTX 4070 is going to be the better buy here.
AMD Radeon RX 7800 XT: Also consider
If my AMD Radeon RX 7800 XT review has you considering other options, here are two more graphics cards to consider.
How I tested the AMD Radeon RX 7800 XT
I spent about a week with the RX 7800 XT
I focused mostly on gaming, since that is what AMD Radeon graphics cards are primarily used for
I used our standard battery of benchmark tests and personal gameplay experience
Test System Specs
These are the specs for the test system used for this review:
CPU: Intel Core i9-13900K
CPU Cooler: Cougar Poseidon GT 360 AIO Cooler
Motherboard: MSI MPG Z790E Tomahawk Wifi
Memory: 64GB Corsair Dominator Platinum RGB DDR5-6000
SSD: Samsung 990 Pro
PSU: Thermaltake PF3 1050W ATX 3.0
Case: Praxis Wetbench

I spent about a week extensively testing the RX 7800 XT, both in a test bench and as my personal gaming card at home.
I ran our standard battery of performance benchmarks, including 3DMark tests and various in-game gaming benchmarks, on the RX 7800 XT and various competing graphics cards from AMD and Nvidia to get a slate of comparable figures.
In addition to my extensive computer science education and years as a tech product reviewer, I've been a PC gamer my whole life, so I know what to look for and what to expect from a graphics card at this price point.
We pride ourselves on our independence and our rigorous review-testing process, offering up long-term attention to the products we review and making sure our reviews are updated and maintained - regardless of when a device was released, if you can still buy it, it's on our radar.
First reviewed September 2023