Samsung Galaxy Z Flip 5: One-minute preview
While it was Motorola that popularized the clamshell form factor when it appeared back in the mid-1990s, in the smartphone era it's been Samsung that has steered the ship with regard to what a clamshell foldable smartphone looks like and is capable of.
In the three short years in which the Galaxy Z Flip line has cemented its place among the best foldables, we've seen the rapid evolution of both the form factor itself and Samsung's specific approach, with this year's Samsung Galaxy Z Flip 5 offering some overdue refinements to combat fresh-faced competition in a race where Samsung once ran unopposed.
Looking at the evolution of its foldable lines up to this point you certainly couldn't call the company complacent, but the main upgrades that the Z Flip 5 brings to the table give us the impression that, for the first time, Samsung is playing catch-up to newcomers to the foldable space such as Oppo and the aforementioned Motorola. But caught up it has.
The Z Flip 5 – like the Galaxy Z Fold 5 which launched alongside it at July's Samsung Unpacked event – offers one important and overdue upgrade over its folding forebears: when you close the phone its two halves finally fold perfectly flat against each other, with no gap. Despite the near-wizardry that phones with folding displays such as these are seemingly imbued with, in order for past Flips and Folds to bend in two, Samsung has always had to make an allowance for the radius of the bend placed on each device's main screen, and that has resulted in a wedge-shaped profile with a visible gap through the middle of their folded forms.
Now, both the Flip 5 and Fold 5 echo the numerous rivals that already boast such a silhouette, making them markedly thinner without compromising on what still remains a rarity in the foldable space – IPX8-certified water resistance.
Image 1 of 5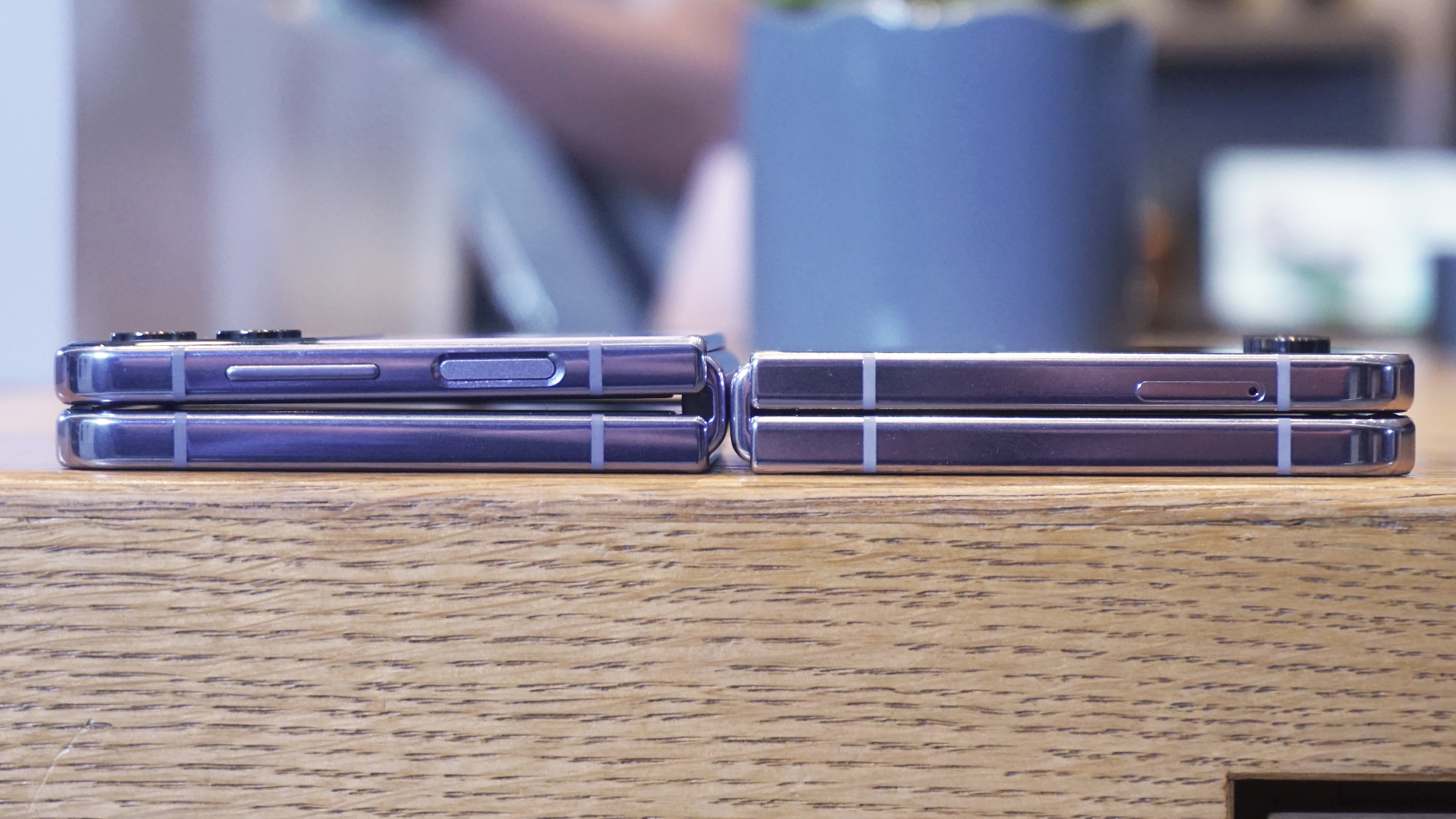 Image 2 of 5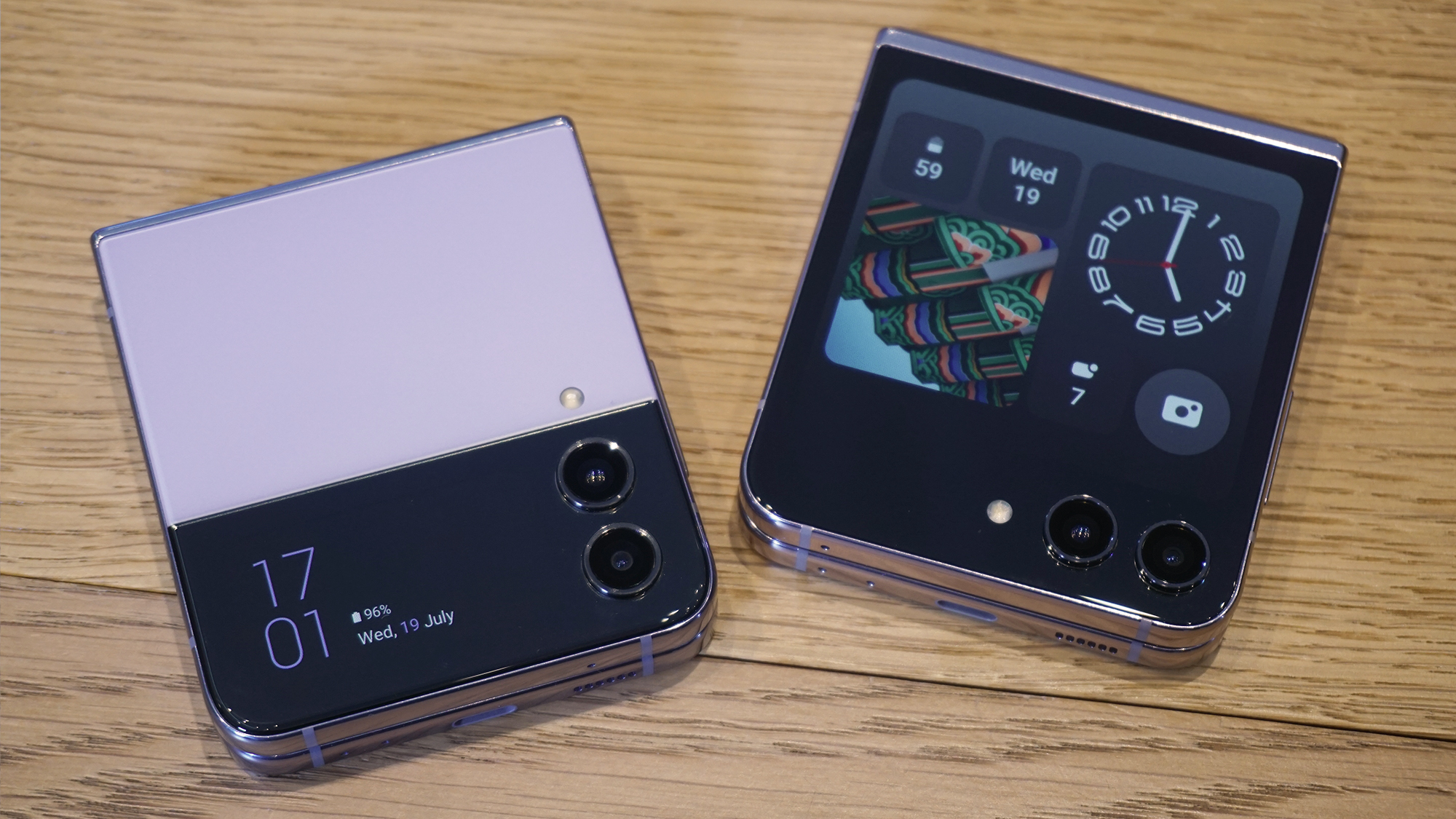 Image 3 of 5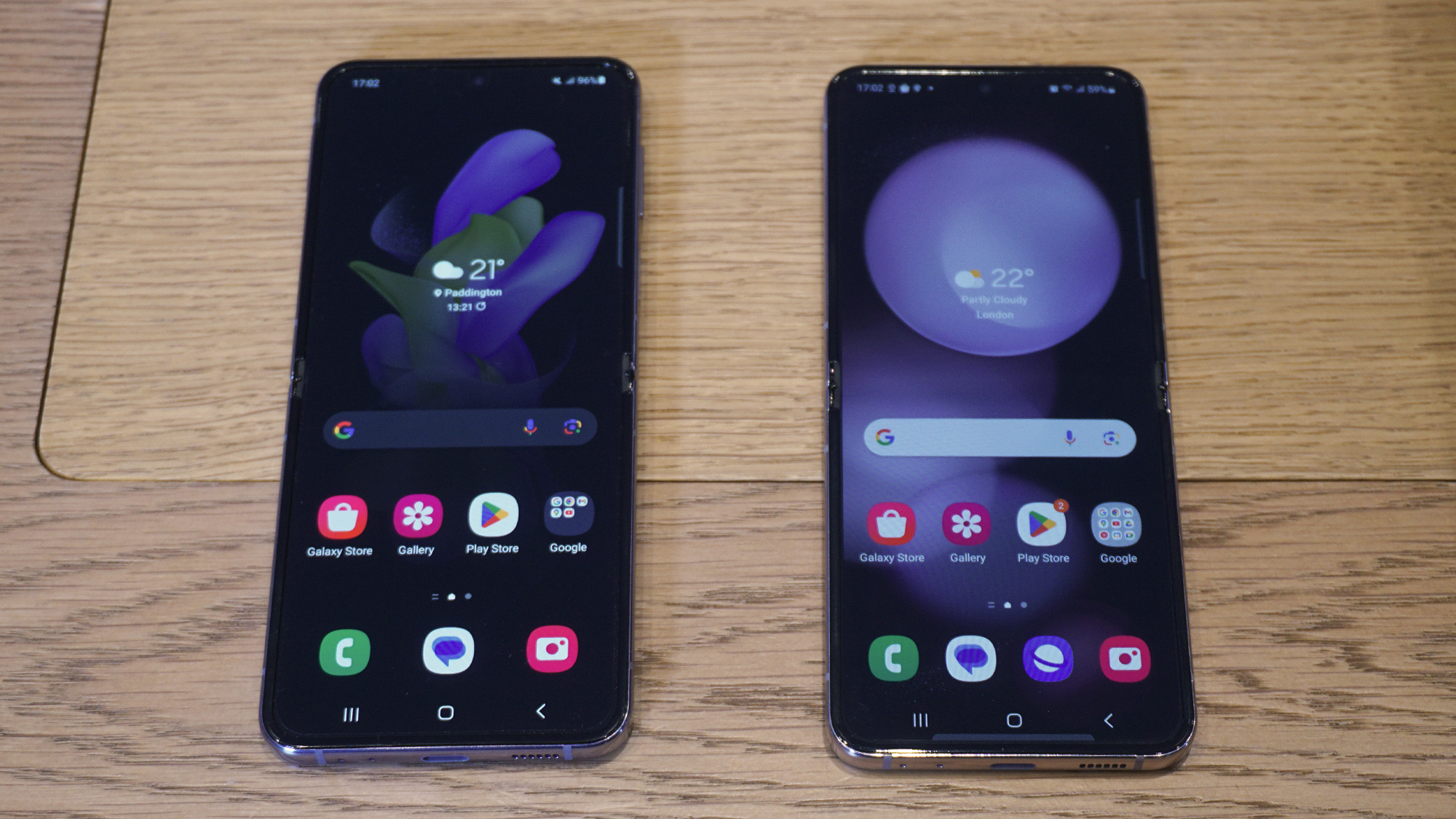 Image 4 of 5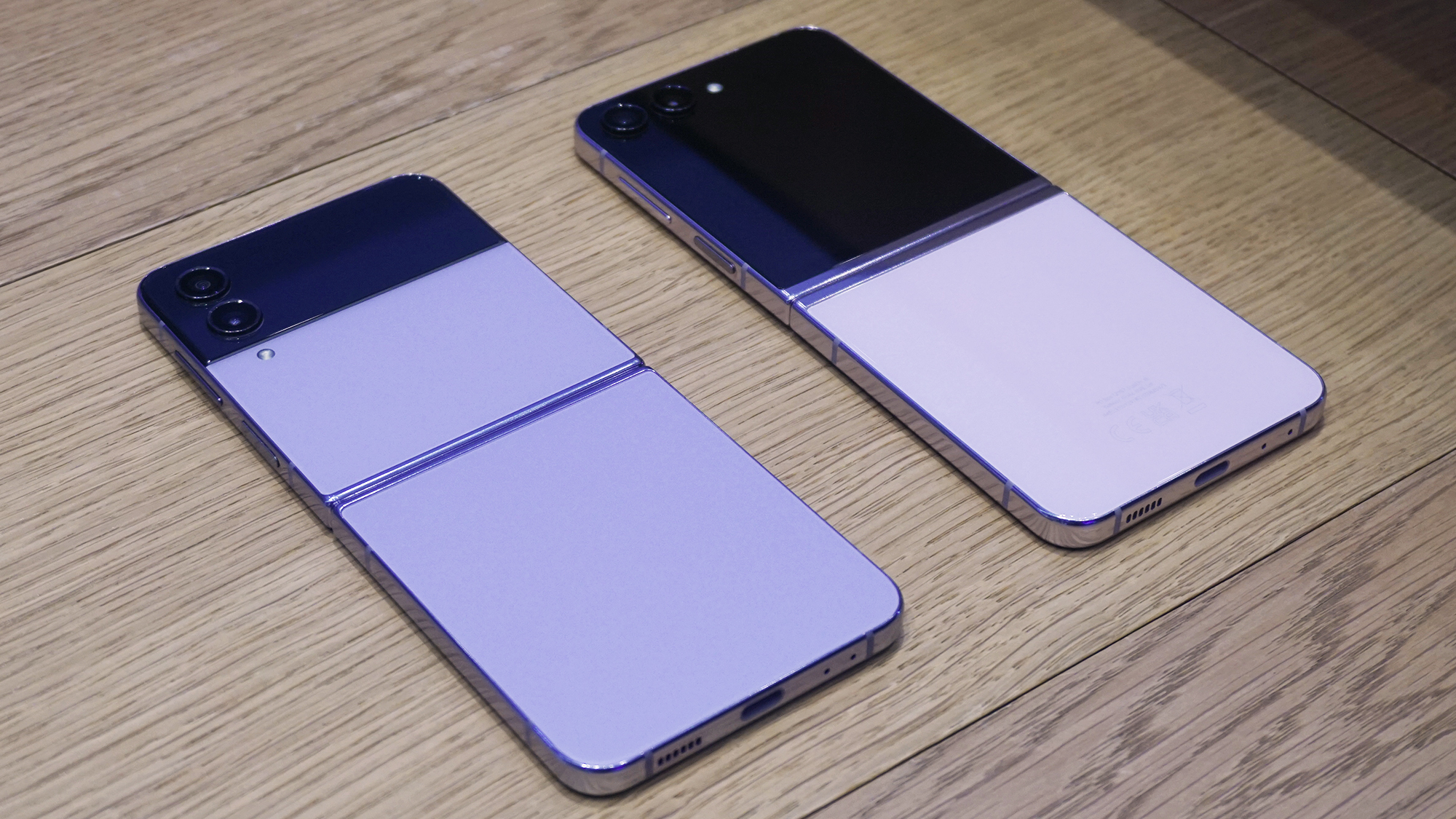 Image 5 of 5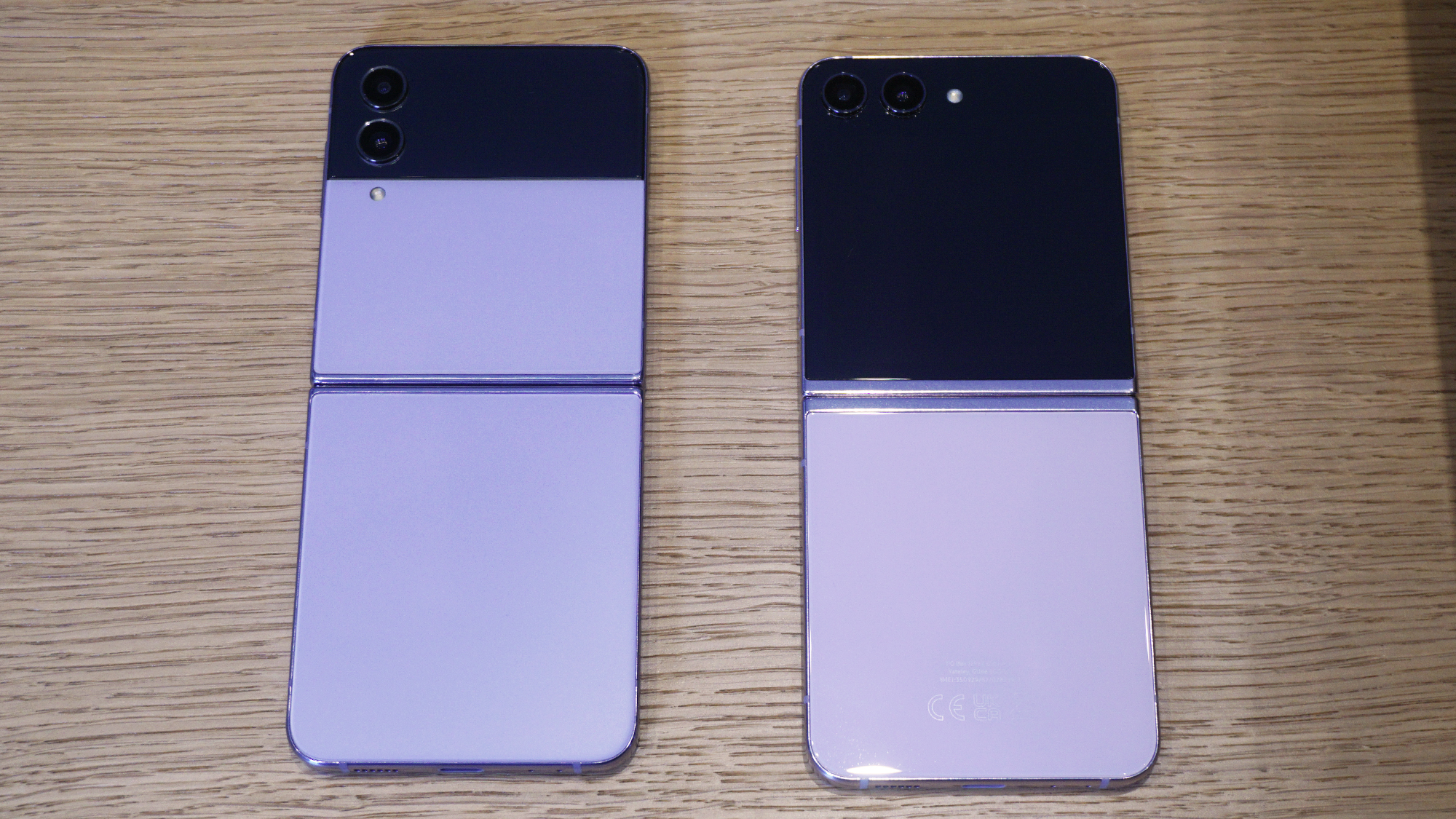 Beyond its new slimmed-down profile, the Flip 5 arguably has a bigger upgrade to shout about than its larger folding sibling, thanks to a significantly larger outer screen that now dominates the exterior of the phone. A bigger display on the outside allows for more functionality without having to open to phone up, meaning email triage, quick-reply messaging and checking your notifications without diving into the full-screen apps is more accessible than it ever was on the stamp-sized outer screen of the Flip 5's predecessor.
There's still a dual 12MP camera setup on the outside, as with last year's Flip; however, the bigger external cover display also makes for a far more visible viewfinder, meaning that framing shots when you've set the Flip 5 down on a flat surface to capture photos with friends is easier than ever.
The last major upgrade to speak of has to be the chipset, with the same exclusively-tuned Snapdragon 8 Gen 2 for Galaxy that Samsung and Qualcomm collaborated on for the Galaxy S23 series which launched at the start of the year also making an appearance here (it also powers the new Fold 5 and Galaxy Tab S9 series).
Also like the S23 line – namely the Galaxy S23 Plus and Galaxy S23 Ultra – there's no longer a 128GB storage SKU to speak of. Instead, you have the choice of 256GB of 512GB of internal space, with the price starting at £10 less than you would have paid for the equivalent storage on last year's Samsung Galaxy Z Flip 4 in the UK, and Australian customers paying the same. Meanwhile US customers pay the same as they would have for a 128GB Flip 4 ($999.99), making the phone an even better deal Stateside.
With the key upgrades out of the way, let's dive into details of Samsung's most sophisticated Z Flip yet.
Hands-on Samsung Galaxy Z Flip 5 review: Price and availability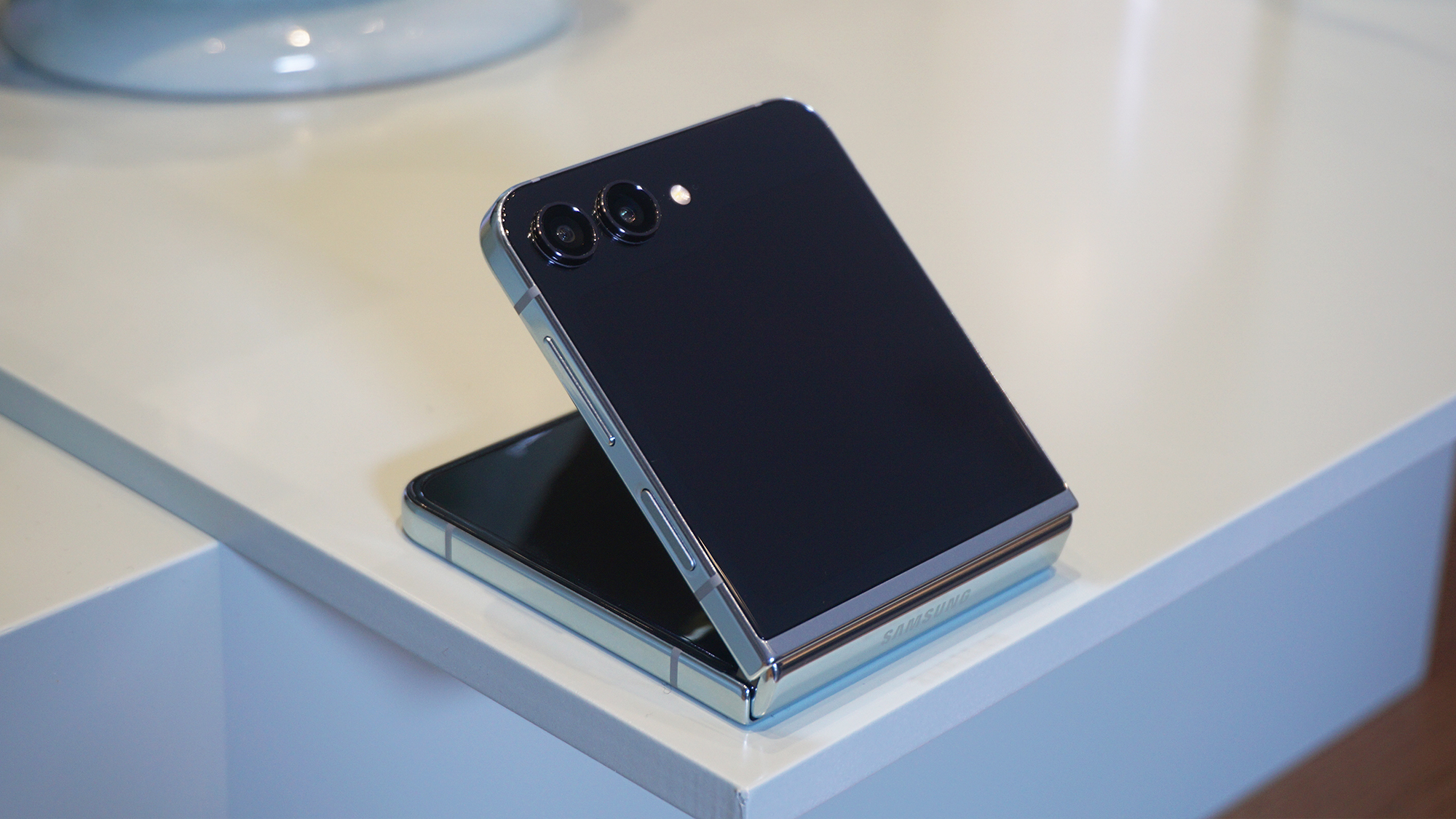 Pre-orders from July 26, on sale August 11
Available from $999.99 / £1,049 / AU$1,649
In an impressive display of self-confidence, Samsung actually let fans register their interest for pre-orders before the Flip 5 had even been announced, pairing the experience with the promise of pre-order bonuses which vary by region.

In the US, buyers can expect $50 of Samsung Credit on their pre-order, and save up to $540 when they bundle a Z Flip 5 (or Fold 5) with a Galaxy Tab S9 series and / or a Galaxy Watch 6. In the UK those who order multiple new products launched at the July Unpacked event can stack a similar credit deal – meaning savings of up to £150 – along with a free upgrade to the 512GB Flip at no extra cost. In Australia, buyers who pre-ordered get AU$100 off their purchase or can instead grab a 10,000mAh battery pack, worth AU$59.
Pre-orders themselves kicked off during Unpacked, on July 26, with the Z Flip 5 on sale from August 11.
As you'll see from the table above, US customers get the best deal, being asked to pay no more than they would have last year for a 128GB Z Flip 4, UK customers pay £10 less than they would have for an equivalent 256GB Flip 4 (making the double storage pre-order bonus all the more worthwhile) and pricing remains unchanged relative to storage between generations in Australia.
Check out our rundown of the best Samsung Galaxy Z Fold 5 and Flip 5 deals for the latest offers on this next-gen foldable and its launch partner.
Hands-on Samsung Galaxy Z Flip 5 review: Specs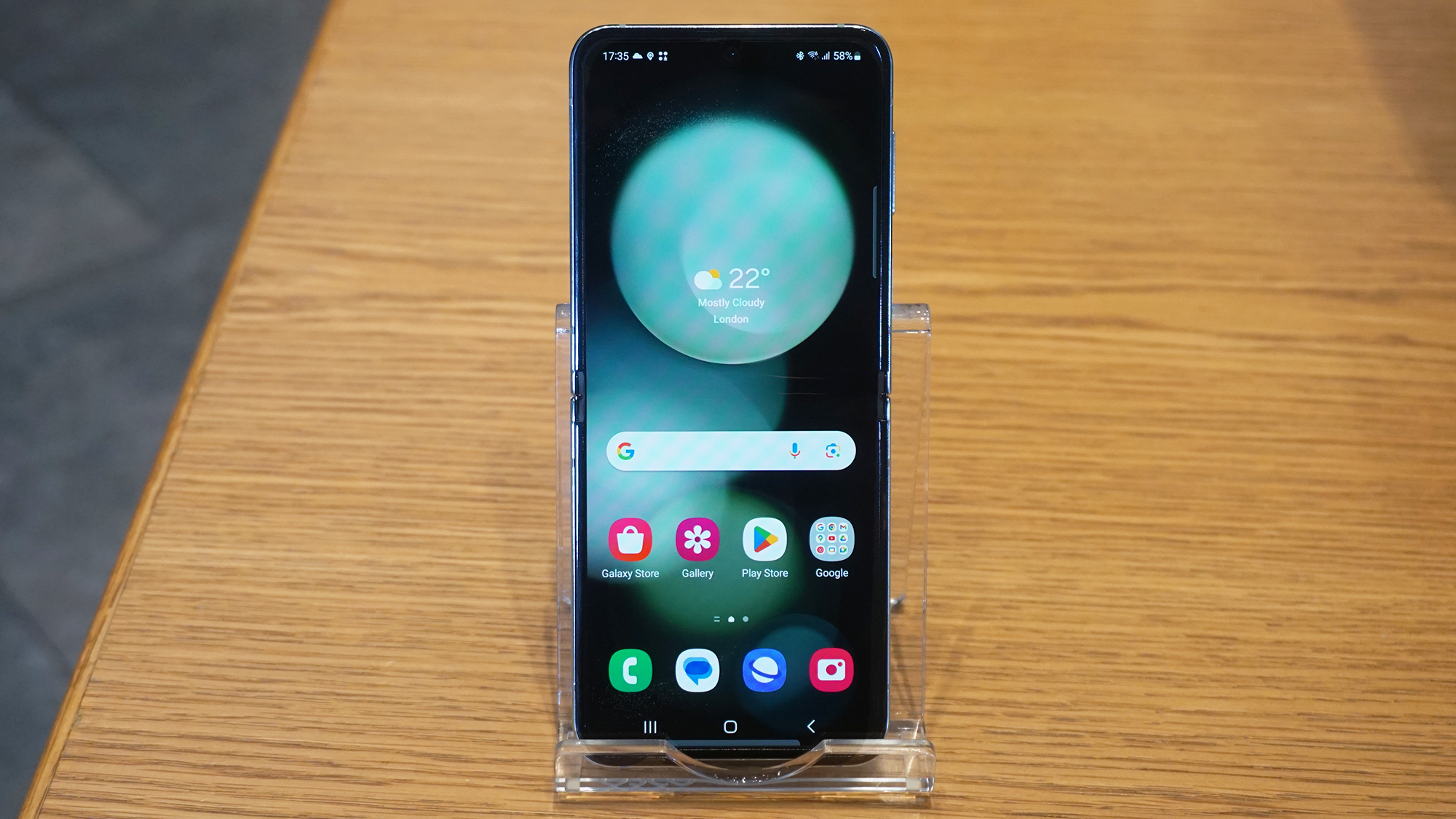 As with the last Z Flip, Samsung lets you customize the finish on the Flip 5, not to mention there are some Samsung.com-exclusive colorways that you won't find from other retailers.
Hands-on Samsung Galaxy Z Flip 5 review: Design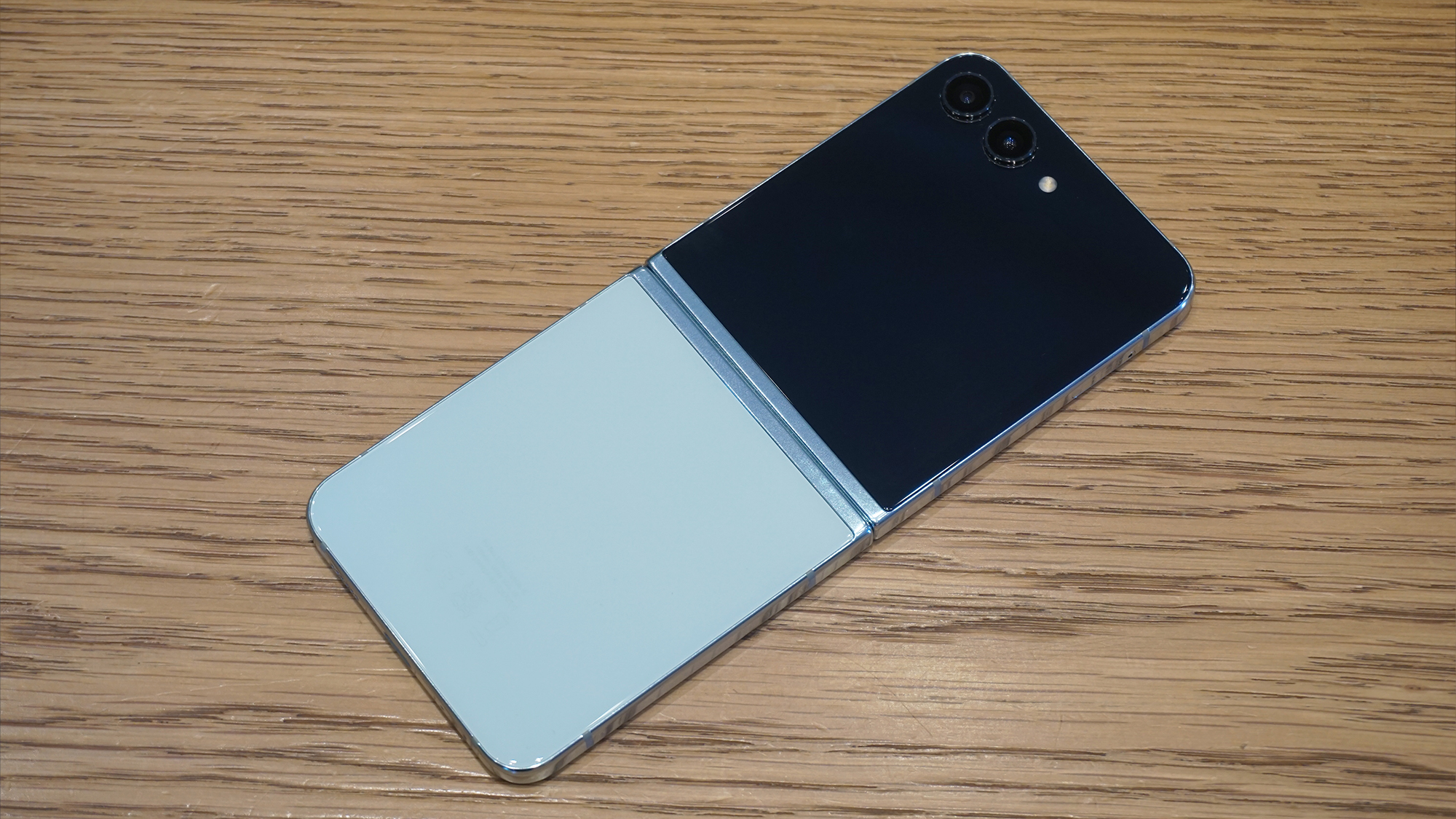 Gorilla Glass Victus 2 back
IPX8-certified
2mm thinner when closed, compared to Z Flip 4
There aren't all that many clamshell foldables currently on the market, but the Galaxy Z Flip series sports the most defined aesthetic makeup, with the Z Flip 3 and Z Flip 4 being the most like-minded of the run so far.
The Z Flip 5 has plenty of familial traits too, if you're familiar with the last two generations of Samsung's signature clamshell; with a polished color-matched (with most colorways, at least) Armor Aluminum frame, relatively tight radii at its corners and a flat back – save for the dual circular camera lenses jutting out of the top left corner.
With the display placement on the last two models, the cameras sat vertically (the ultra-wide underneath the main sensor) but in order to accommodate the new greatly-expanded cover display on the Flip 5, they now sit laterally. The phone doesn't have the same two tone finish of its predecessors either; with the cover display ensuring that the top half of the Z Flip 5's back is now a glossy black (when the screen's off), regardless of colorway.
Speaking of colors, Samsung has stuck with a similar pastel palette to previous generations, however, saturation looks to have been reduced across the board, meaning in some lighting, it's hard to tell what color the finish of the phone is at all – is that the new signature 'mint' finish, or just white?
Thankfully, there are a few bolder options to choose from, especially if you aren't sold on the four default hues – mint, lavender, graphite and cream. As with previous generations there are a number of Samsung.com exclusives to choose from: blue, green, gray and yellow, which I haven't seen in person but look to be bolder finishes by comparson.
Beyond new colors and a rebalance of visual contrast in the design (brought on by that new larger outer screen), the big hook of opting for the Z Flip 5 over its predecessors – from a design perspective, at least – is the revised water-drop hinge, which lets the phone finally fold flat when closed, resulting in a significantly slimmer profile than the Flip 4. 2mm might not sound like much but in the hands and, more importantly, in the pocket, you'd notice the difference if you could compare the two side by side.
Despite reworking the series' most complicated mechanism, Samsung has instilled the Flip 5 with the same reassuringly sturdy Flex Hinge feel that you'd find on the previous generations and, as before, you can position the phone between 75 degrees and 115 degrees to enable Flex Mode, which optimizes UI placement when placing the phone down on a flat surface and viewing it with the screen angled within that range; great for watching shows while you're busy in the kitchen or want to sit back hands-free while on a video call.
Samsung has also managed to retain the phone's IPX8-certified water resistance – a standout durability feature that most rivals can't rise to meet the Z Flip 5 on. There's also talk of improved dust resistance, although Samsung hasn't confirmed this in an official capacity, meaning durability on paper is similar to the Flip 4, albeit with the guarantee of newer Gorilla Glass Victus 2 – as introduced on the Galaxy S23 series.
Hands-on Samsung Galaxy Z Flip 5 review: Display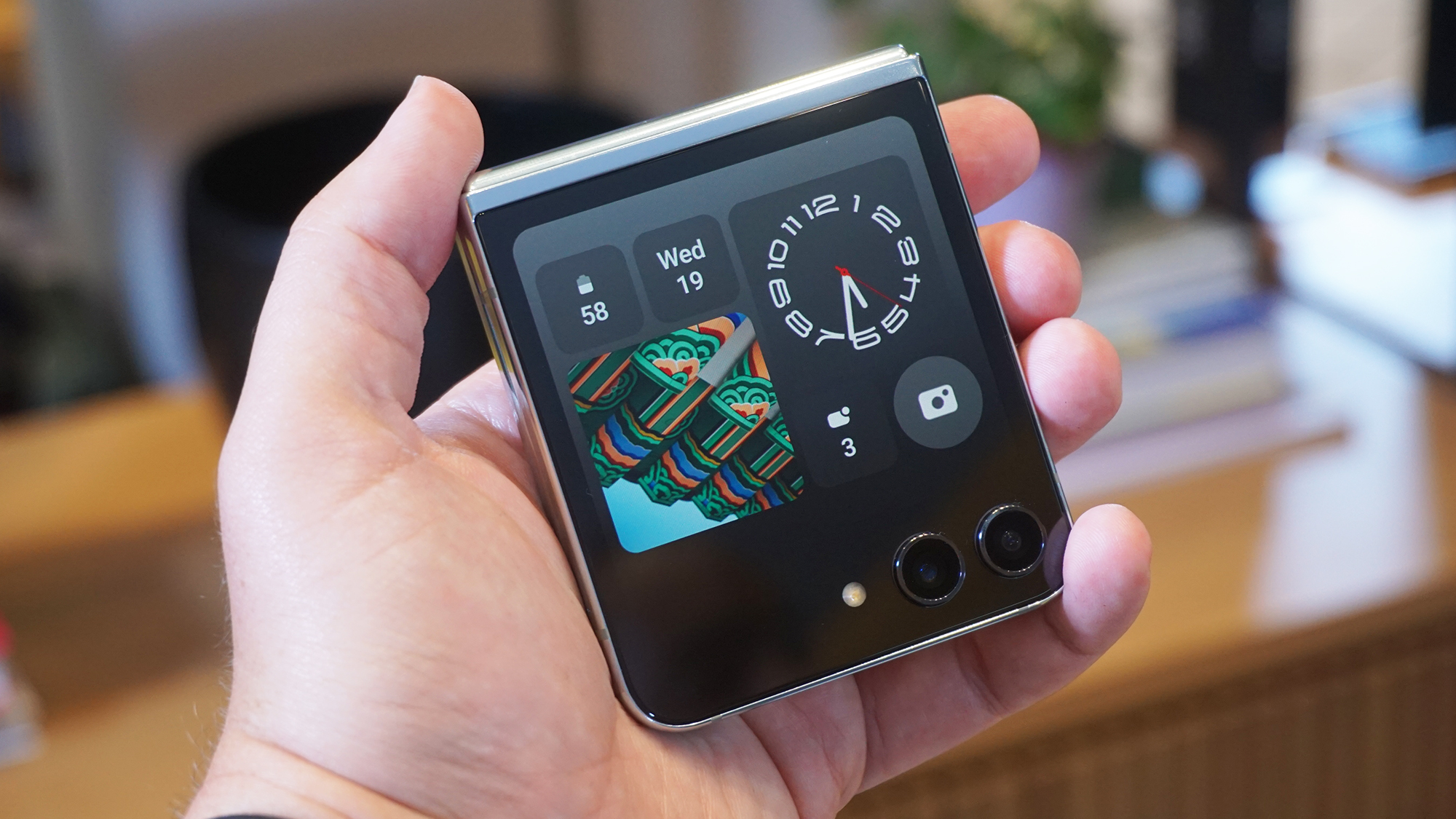 6.7-inch Full HD+ (2640 x 1080) AMOLED main display w/ adaptive 1Hz to 120Hz refresh rate
3.4-inch 720 x 748 60Hz AMOLED cover display
Almost 80% larger cover display than Flip 4
Compared to prominent rival Motorola, Samsung has proved consistently reluctant to expand the size of the cover display on its recent clamshells between generations, plateauing at 1.9-inches for the two entries prior to the Flip 5.
This year, however, it's finally decided to make the jump and cover the majority of the upper half of the phone's back with pixels; a screen size increase of almost 80 percent. This means functionality of 'Flex Window' – as Samsung calls it – has been greatly expanded, with familiar experiences like a variety of clocks, a calendar and timers on all hand, as well as third-party support (for things like Spotify and Google Stocks) that's likely to keep growing beyond the 13 available at launch, now the phone is available. The added size also allows for a full QWERTY keyboard typing experience, so you're no longer relegated to quick replies-only when responding to messages without opening the phone up.
Image 1 of 13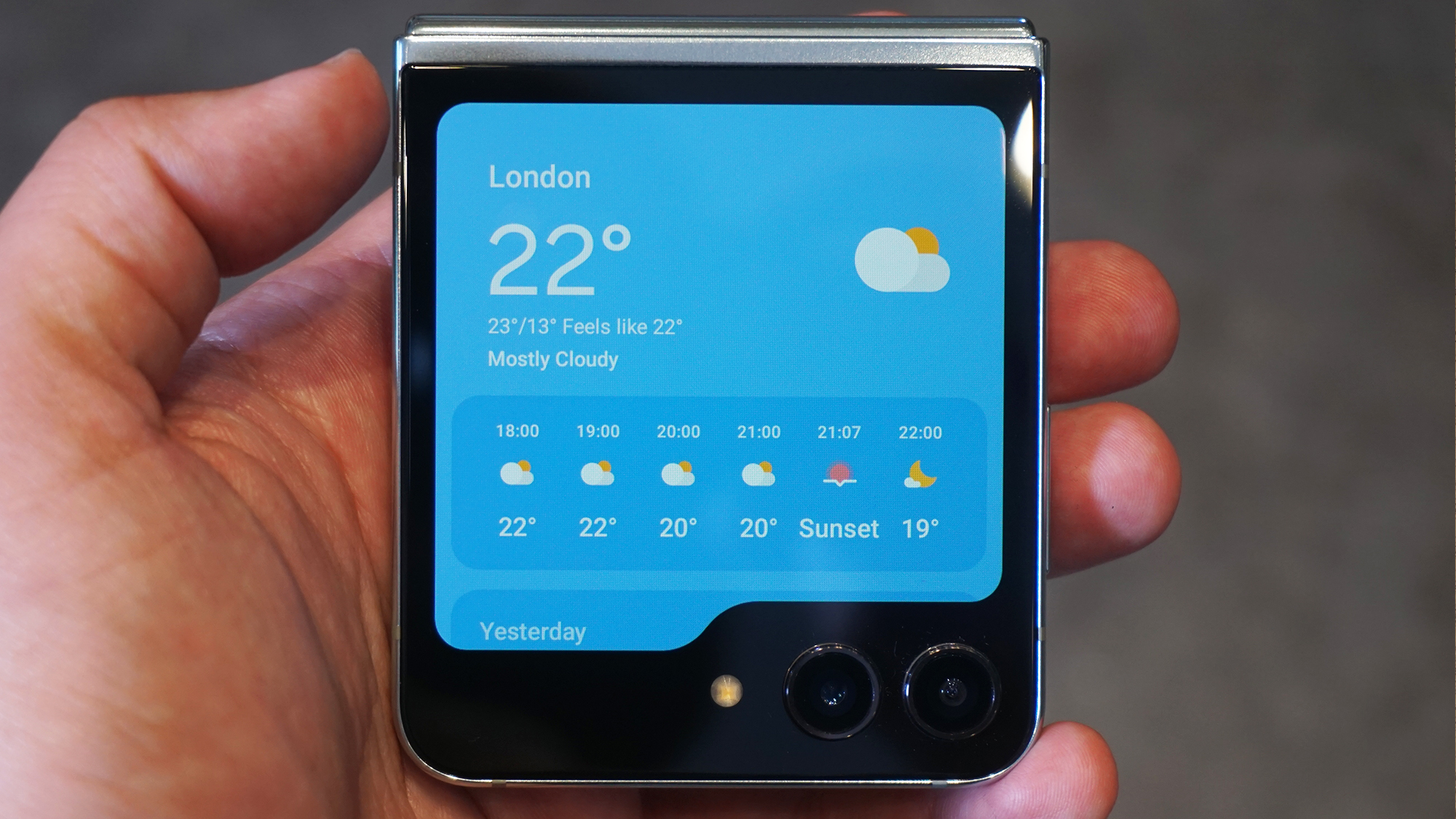 Image 2 of 13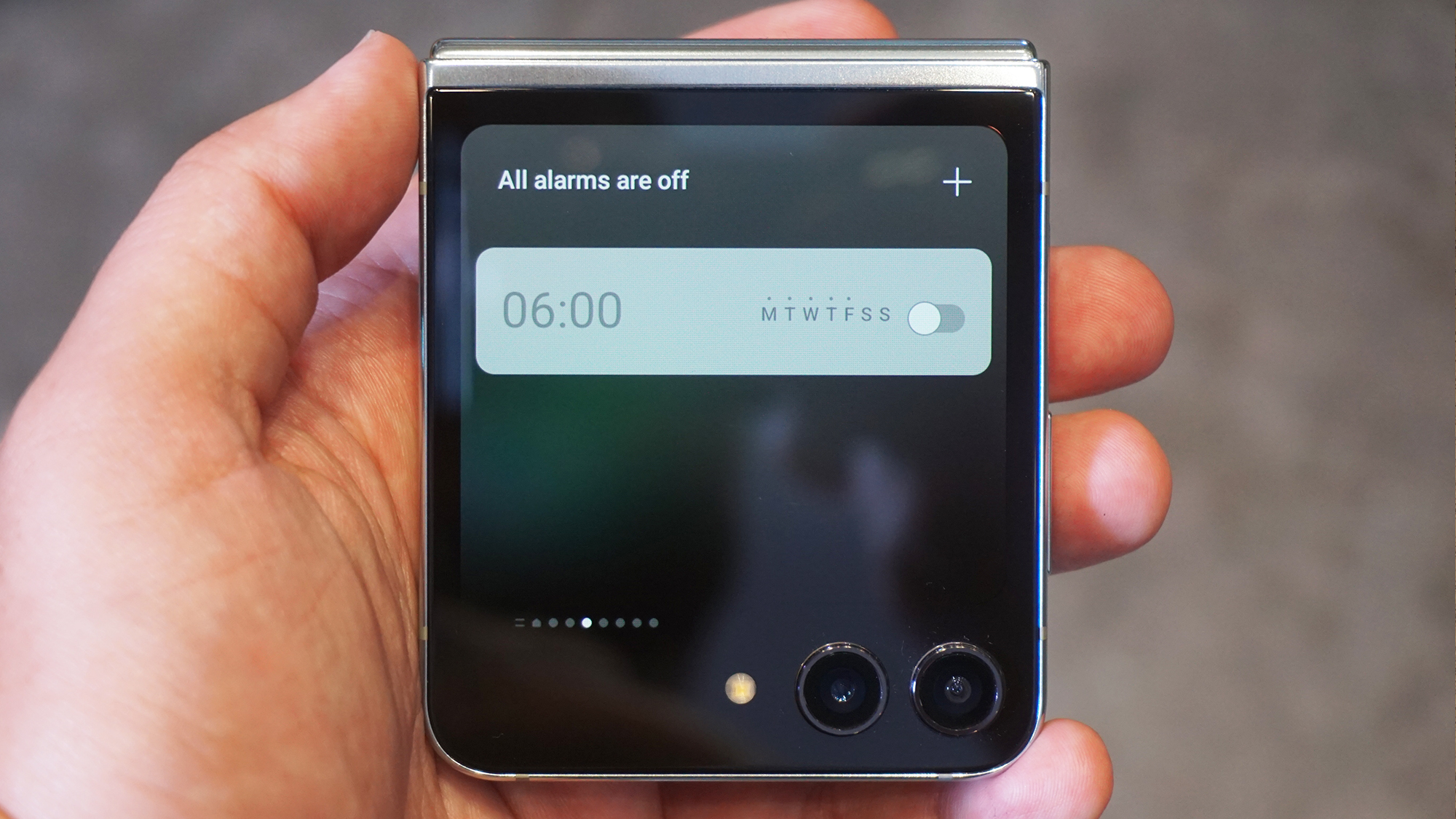 Image 3 of 13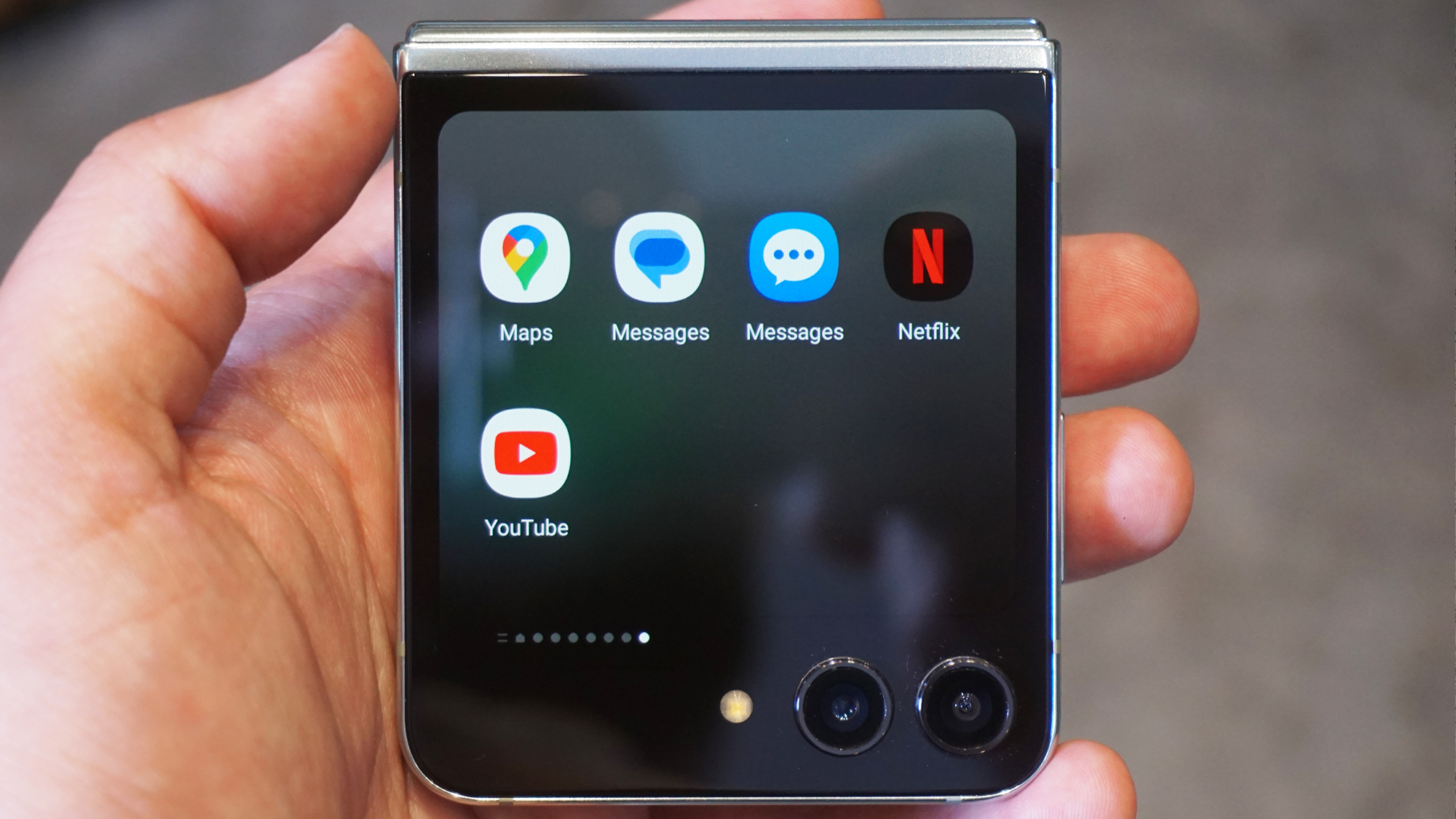 Image 4 of 13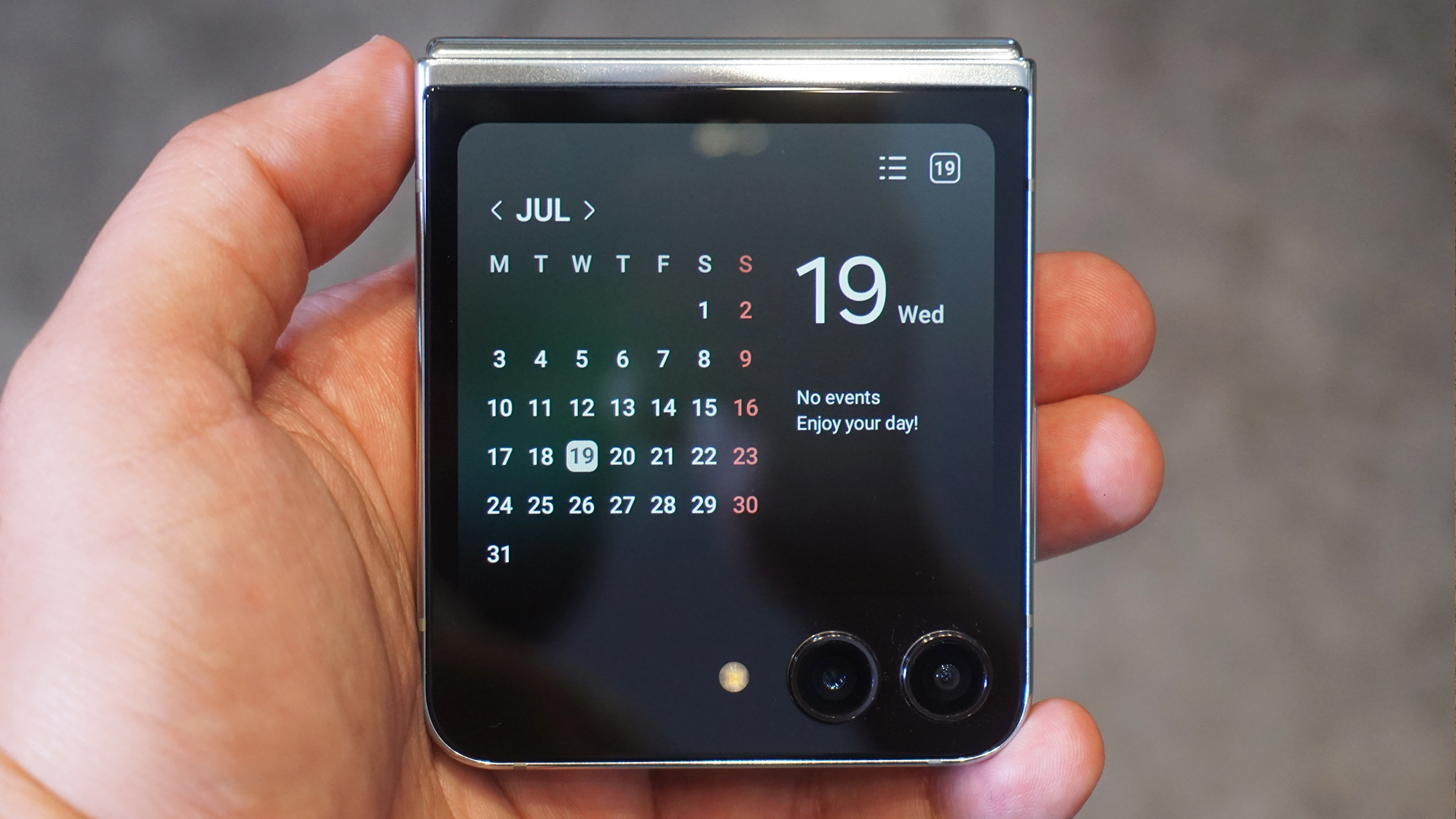 Image 5 of 13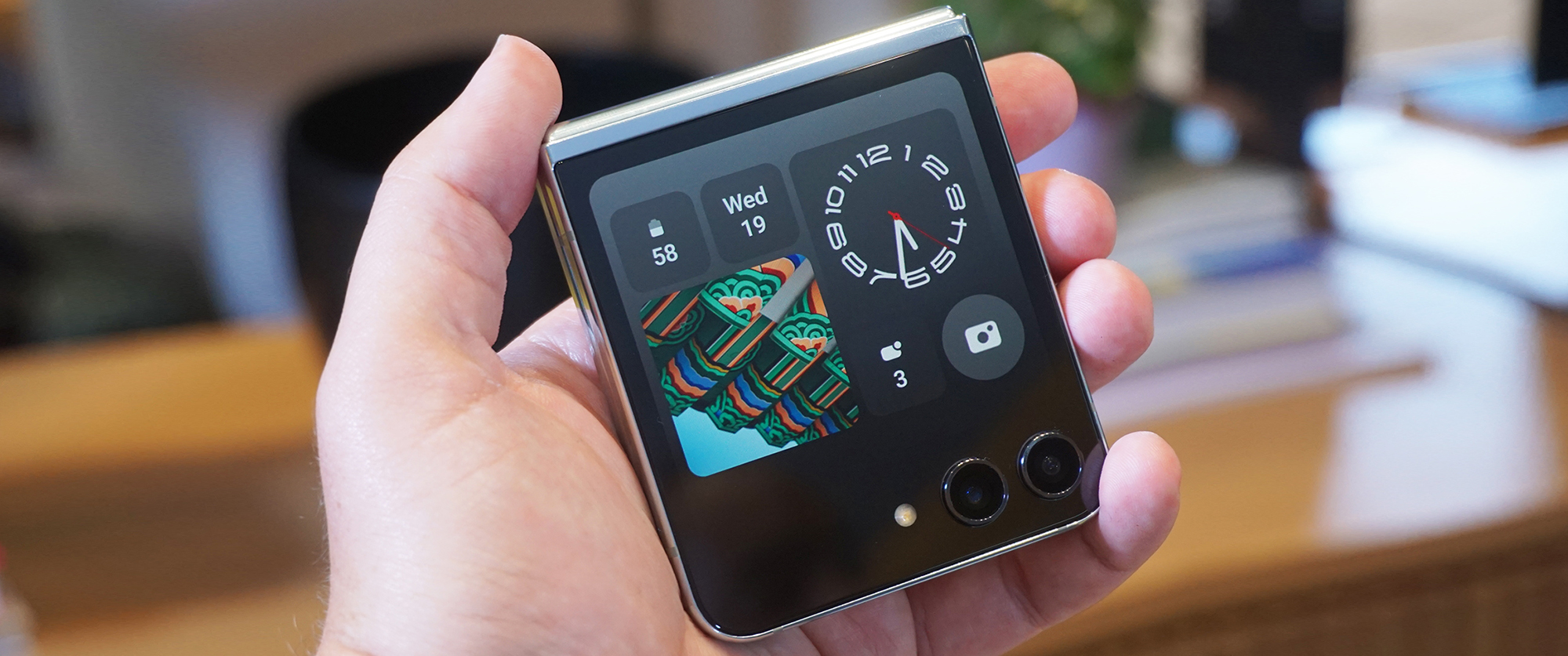 Image 6 of 13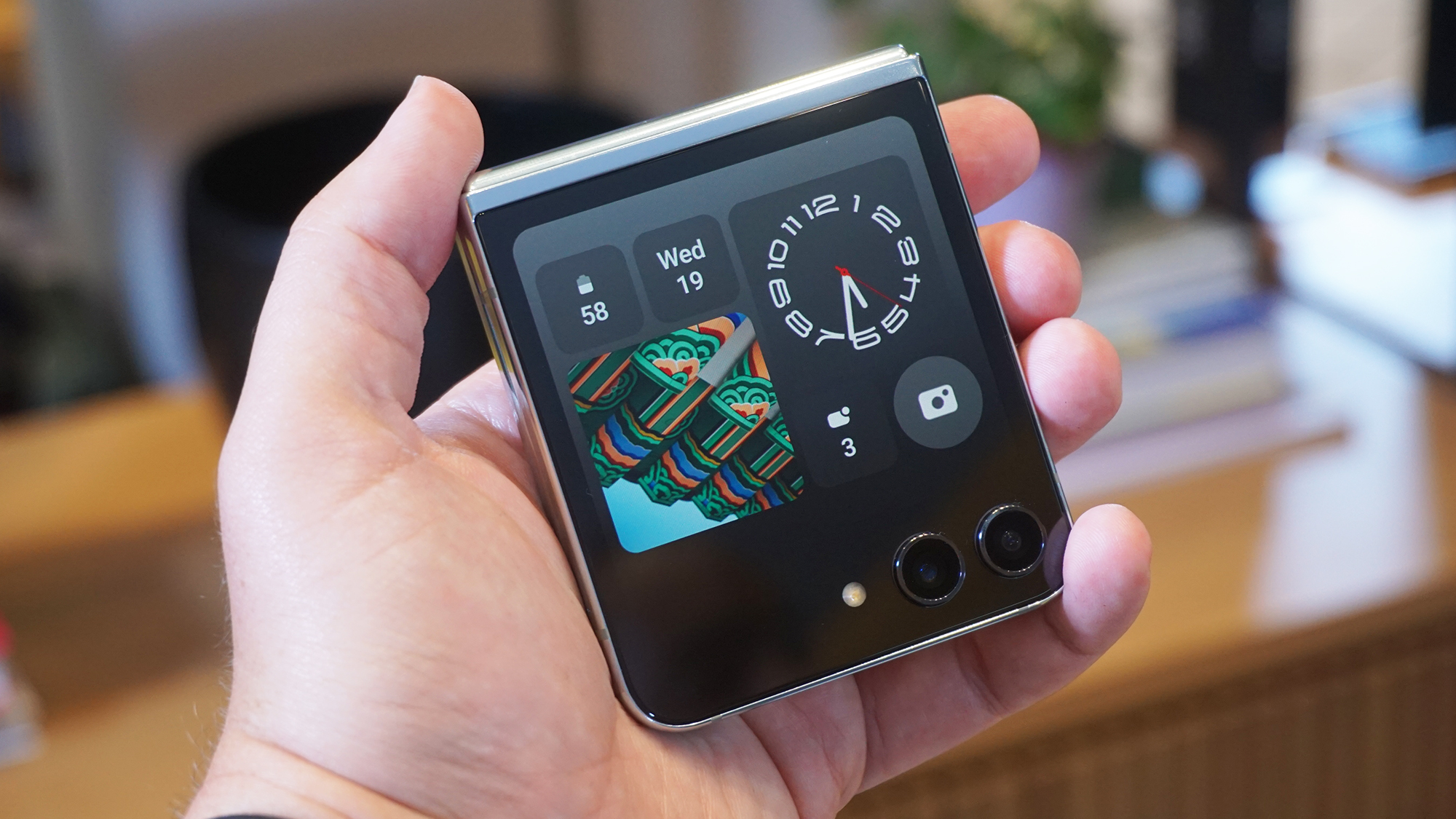 Image 7 of 13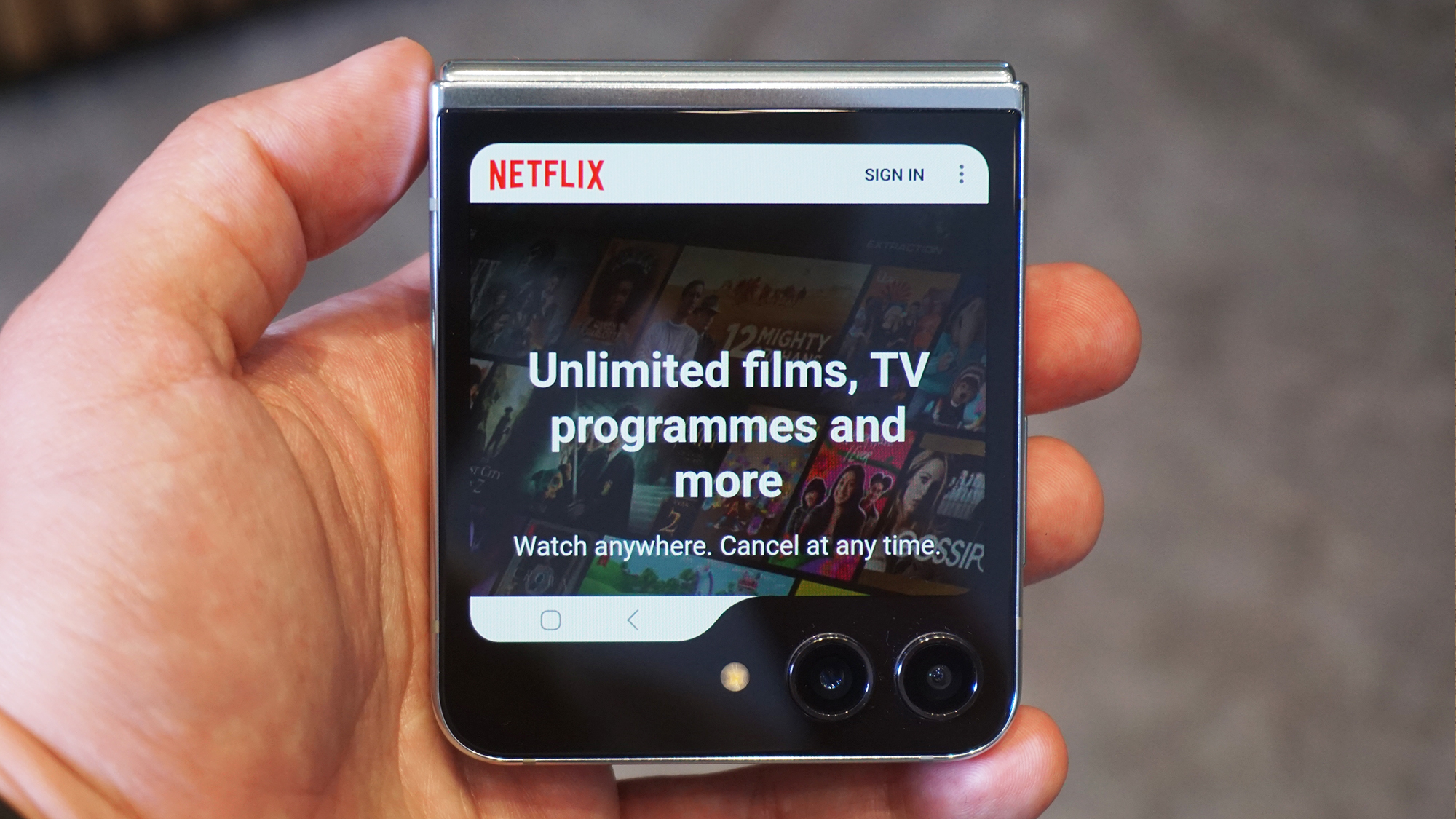 Image 8 of 13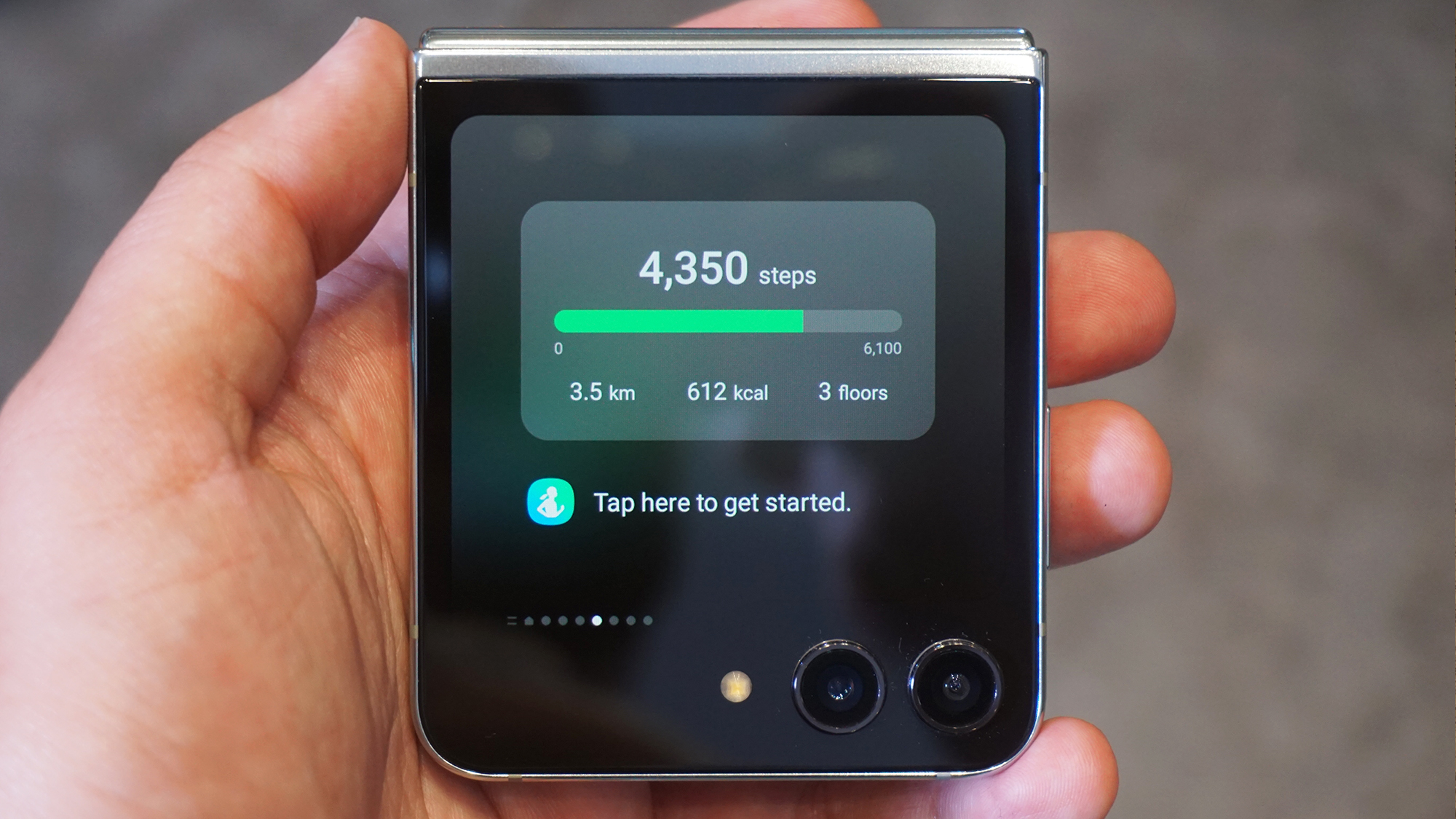 Image 9 of 13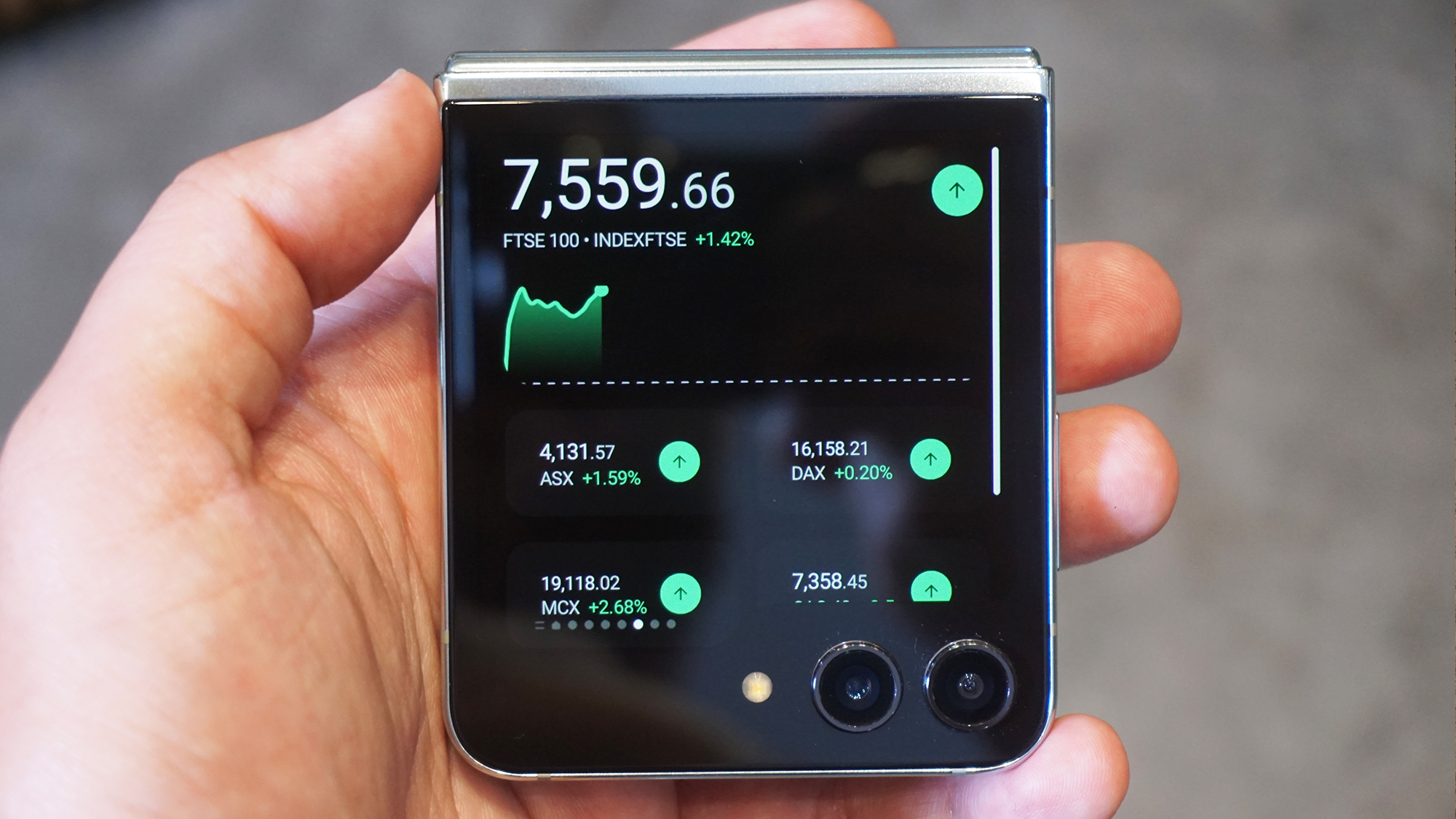 Image 10 of 13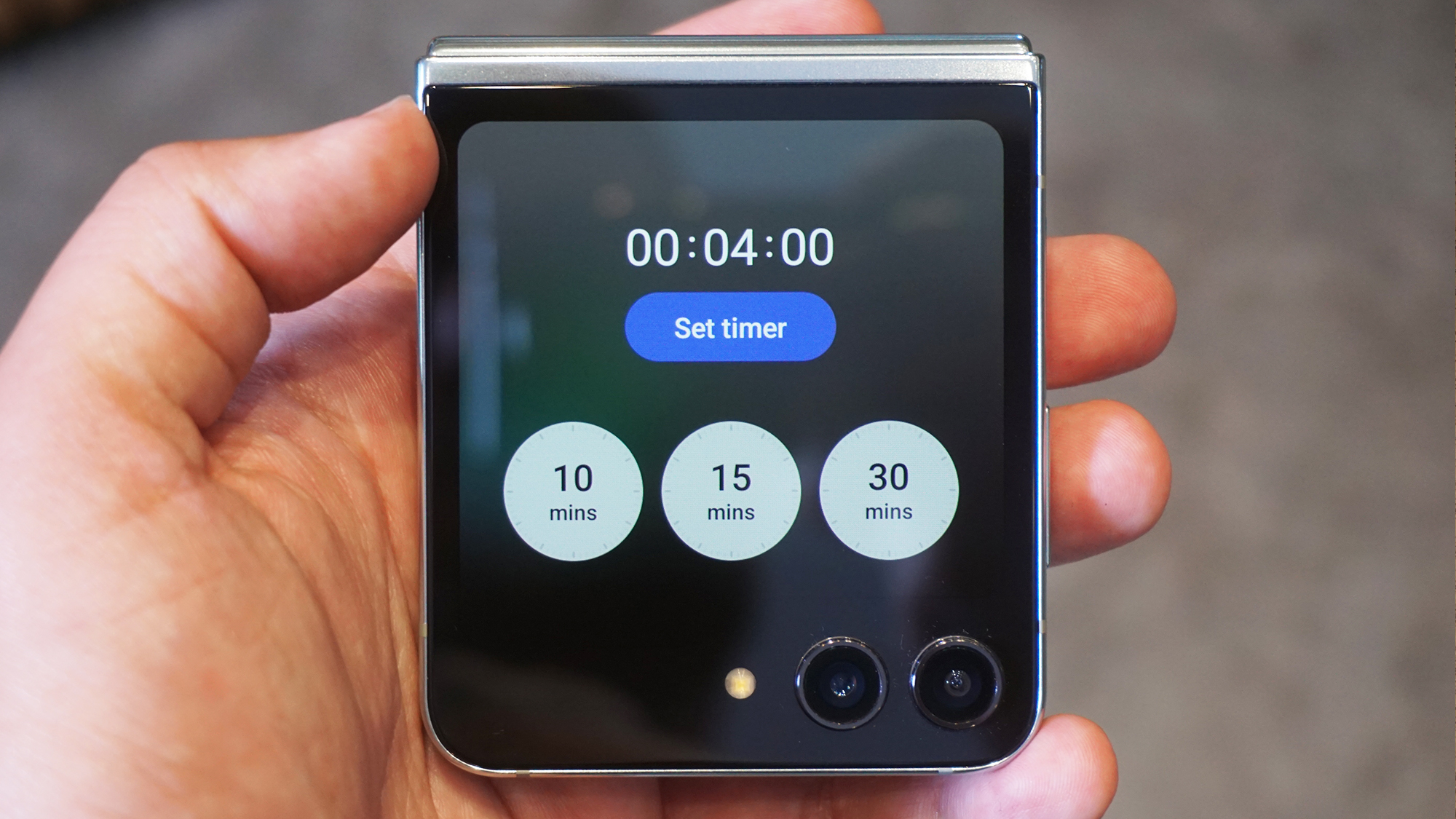 Image 11 of 13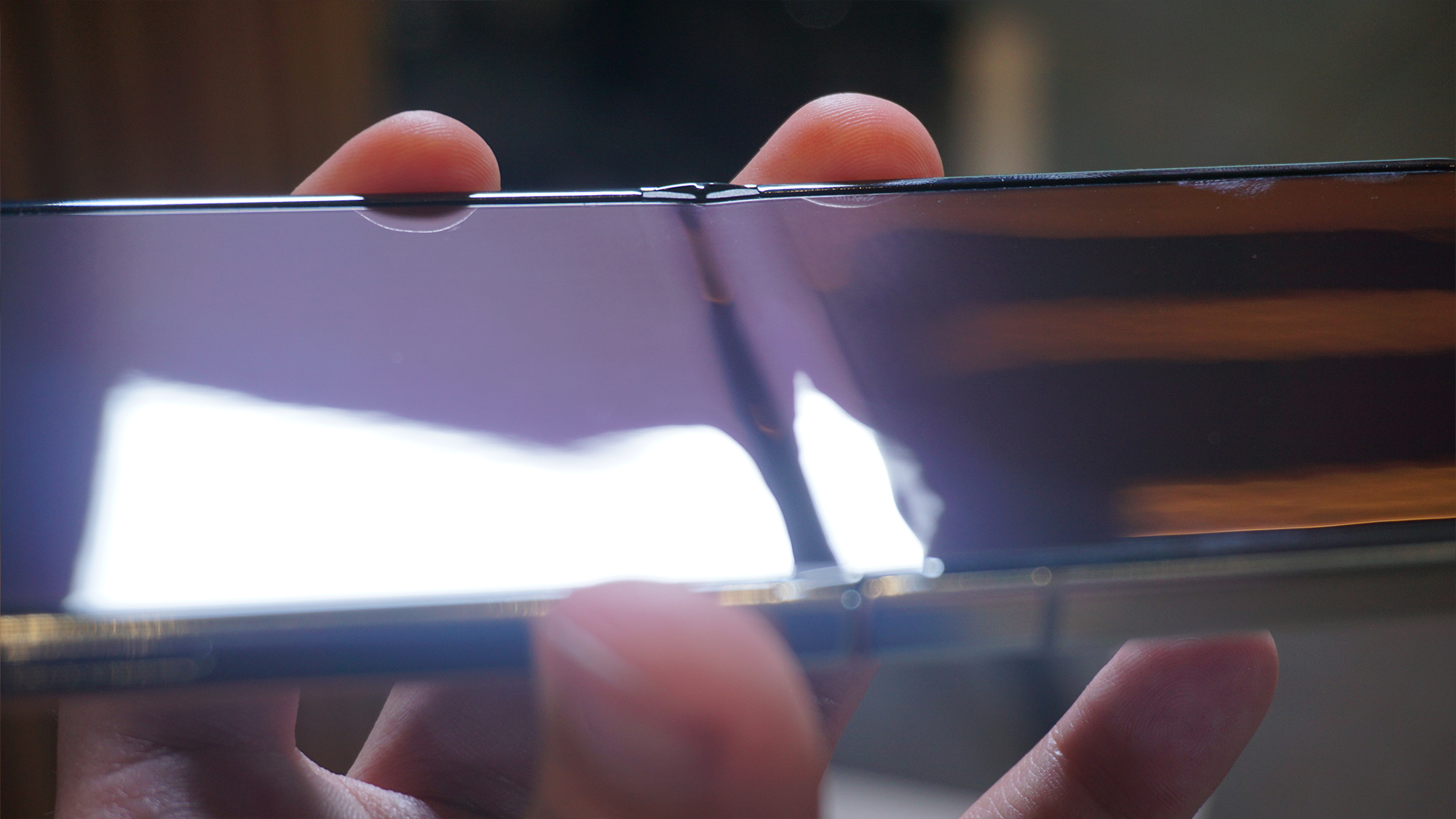 Image 12 of 13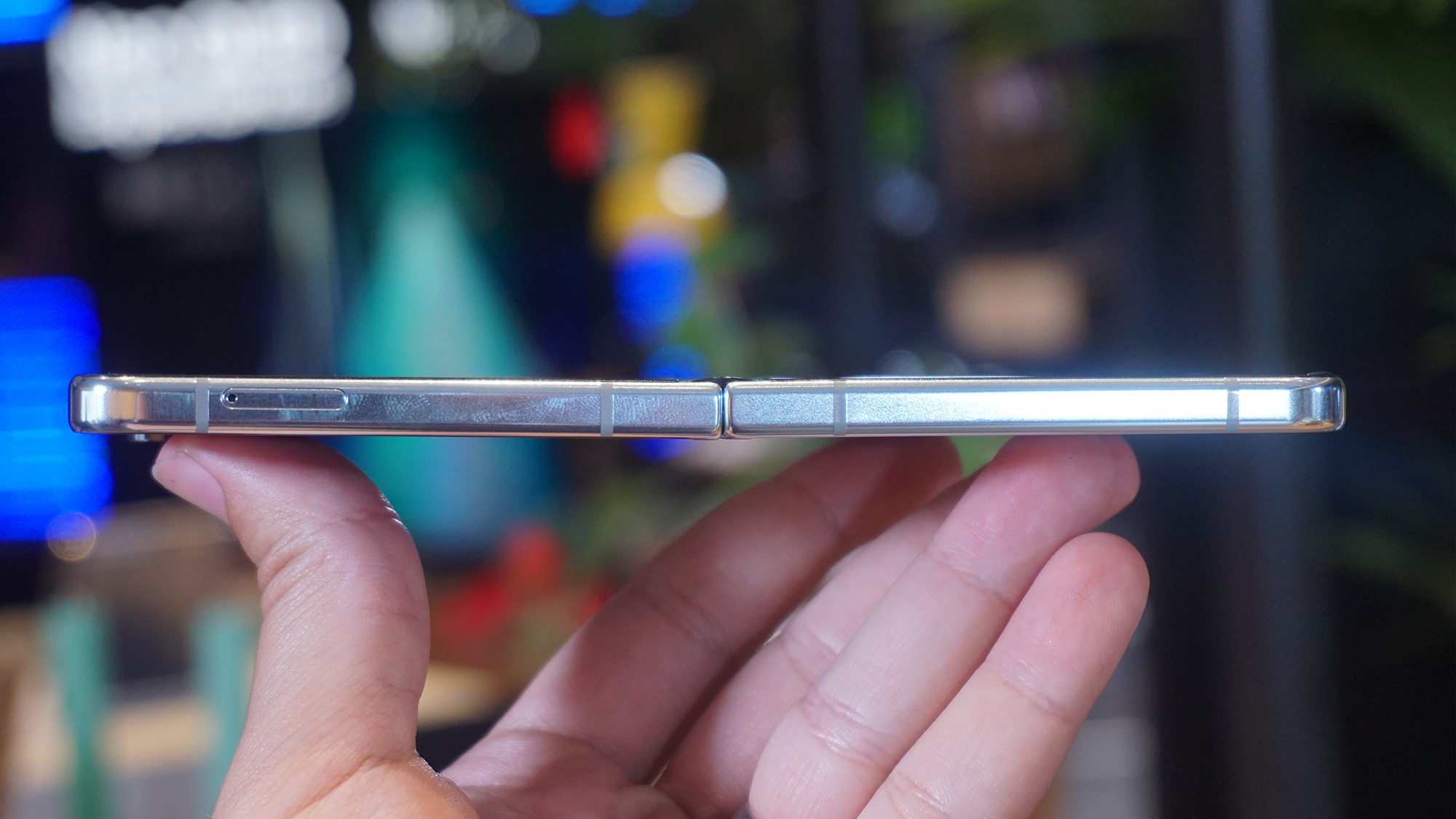 Image 13 of 13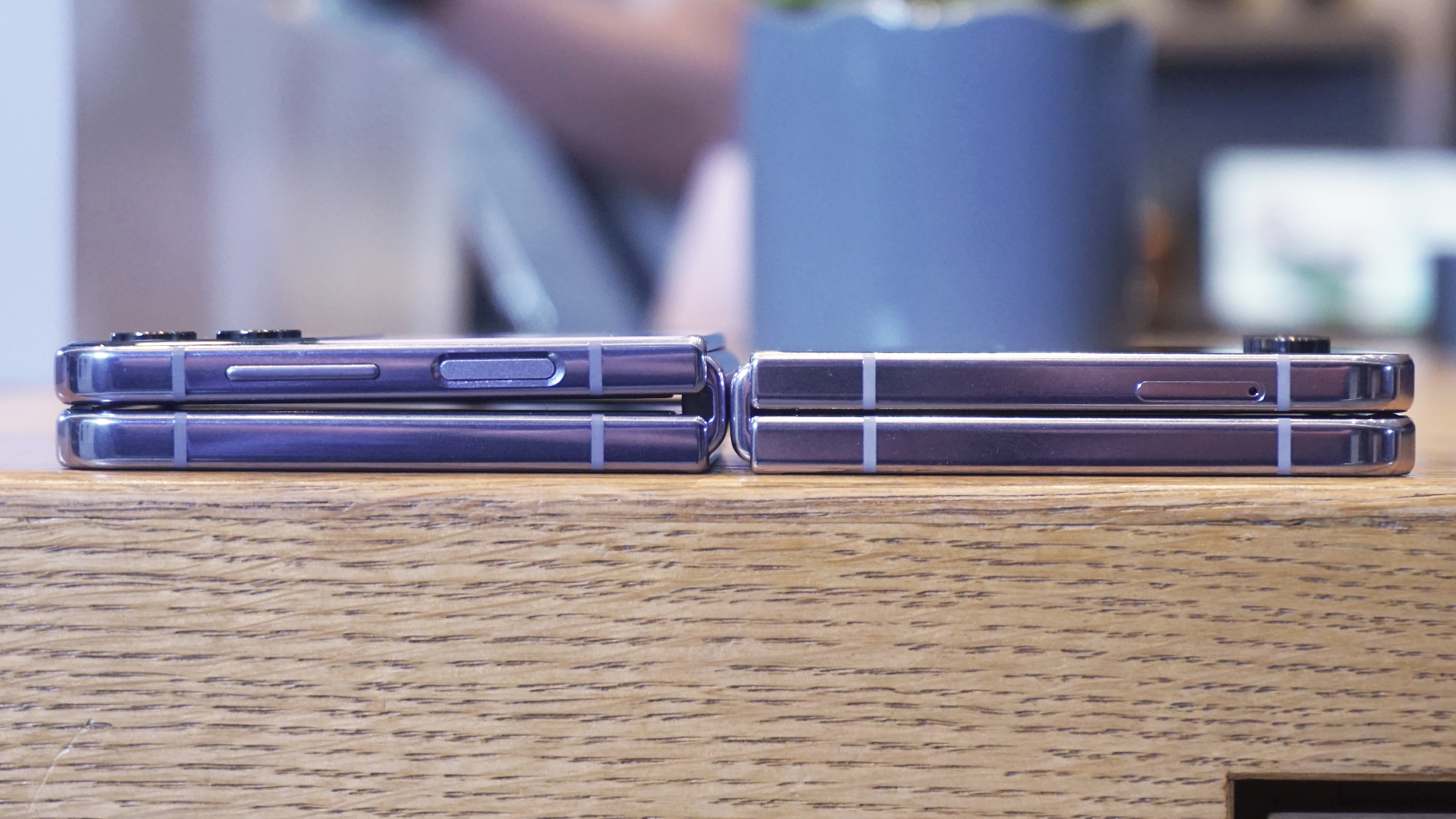 The Samsung Labs menu in the phone's settings also lets you enable unsupported apps to be run on the Flex Window, bringing functionality more in-line with what the last two generations of Motorola Razr have been capable of.
Speaking of the Razr, or more specifically the recent Motorola Razr Plus 2023/Razr 40 Ultra, while both have gone big on their cover displays this year, Motorola's iteration looks to be ahead of the curve, wrapping pixels all the way around its dual camera system, while the Flip 5's Flex Window skirts around the cameras, leaving a little more bezel; not that you'd know from the press images, where the darkest areas of the wallpaper conceal the cover screen's true boundary, in the same way Apple tried to hide the notch on the iPhone Xs' press images when it first launched.
It's a small aesthetic quirk that helps differentiate these two top-tier clamshell foldables but when we're talking about phones where design is one of their key selling points, it feels like a distinction worth highlighting.
While there's a lot to talk about with the cover display, the Flip 5's main screen is comparatively more pedestrian, at least in the sense that it's seemingly unchanged from the main screen on the last Z Flip: a 6.7-inch Full HD+ (2640 x 1080) 'Dynamic AMOLED 2X Infinity Flex Display' (Samsung's marketing team was clearly left unsupervised with that one), with an adaptive refresh rate that can scale from a silky-smooth 120Hz, all the way down to 1Hz, for optimum power consumption.
Hands-on Samsung Galaxy Z Flip 5 review: Software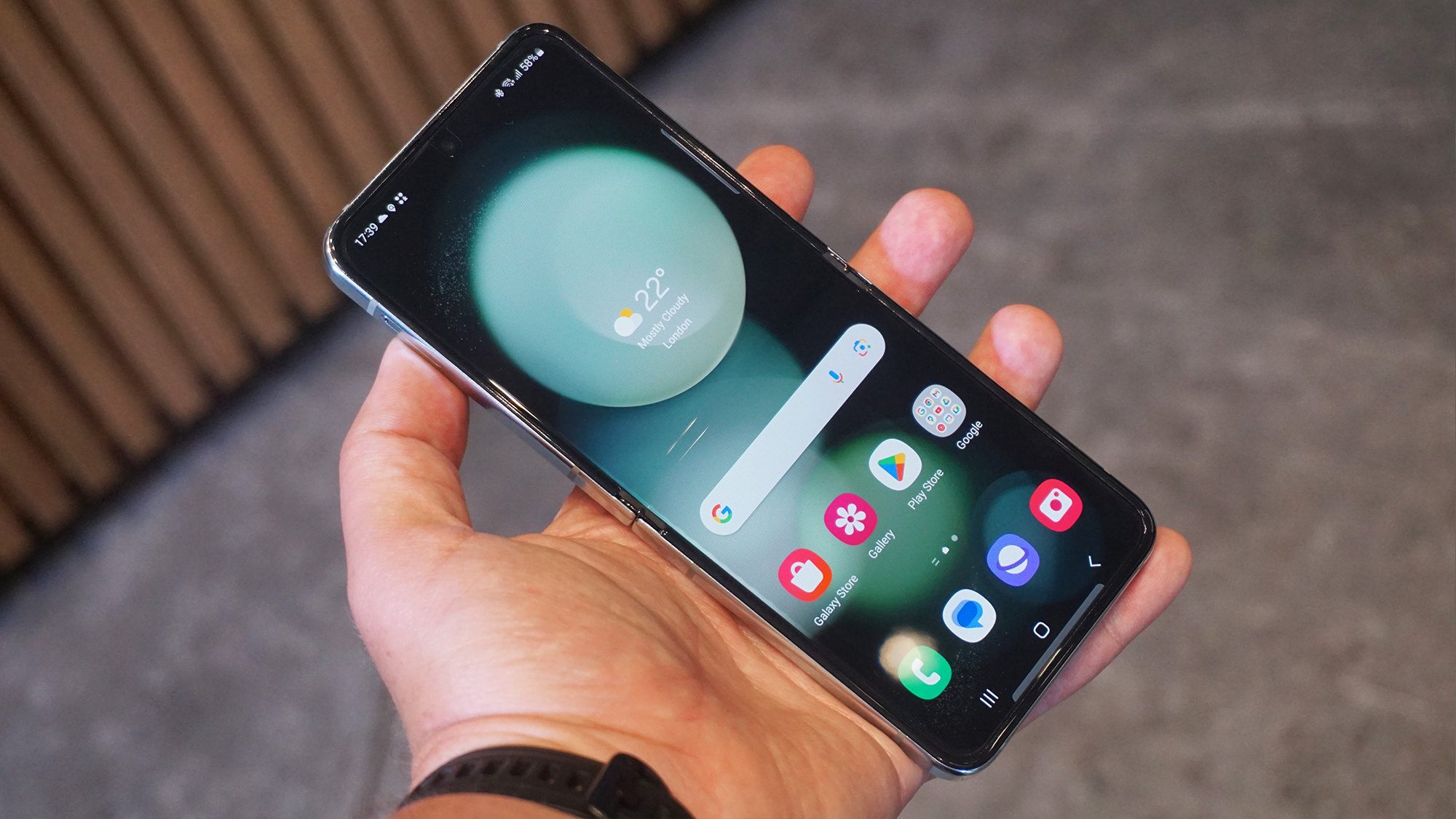 Runs Android 13 on top of One UI 5.1.1 out the box
4 years OS updates + 5 years security updates
If you're coming from an existing Samsung phone, One UI 5.1.1 (atop Android 13) on the Flip 5 should feel wholly familiar, with both Google Play and the Galaxy Store at your disposal, and in fact a number of Google and Samsung apps sitting side by side (most of the latter can be uninstalled or hidden if they're duplicates you don't intend on using).
One UI has a distinct aesthetic that differs from more stock builds of Android, from its use and placement of color to the squircle icons throughout your home screens and app drawer. Of course, Samsung wants to give users a little added value beyond a new coat of paint and its own app store, so you'll also find features like Edge Panels – granting access to favourite apps or contacts, and even app pairs, so you can jump into split-screen multitasking (particularly enjoyable on the Flip 5's tall display) with a single tap.
The Flip being the Flip, there's also Flex Mode to consider, which lets you place the phone down on a flat surface partially open (between 75 degrees and 115 degrees) at which point supported apps will shift to the upper half of the display, so they're more easily viewable, while controls will appear on the lower half. If you're streaming a show, for example, you'll be able to play/pause, scrub, skip forward or back in time and change the volume, all without obstructing what's on-screen. There's even a one-touch screenshot button and you can turn it into a computing-style trackpad, complete with mouse cursor.
One aspect of the software experience that Samsung has instilled within its top-tier phones and even its mid-range entries is practically unmatched long-term software support (particularly in the Android camp). This means the Z Flip 5 will benefit from four years of OS updates post launch and an additional year of security updates; that's more than practically all of the other best Android phones and means better long-term value and usability for buyers.
Hands-on Samsung Galaxy Z Flip 5 review: Cameras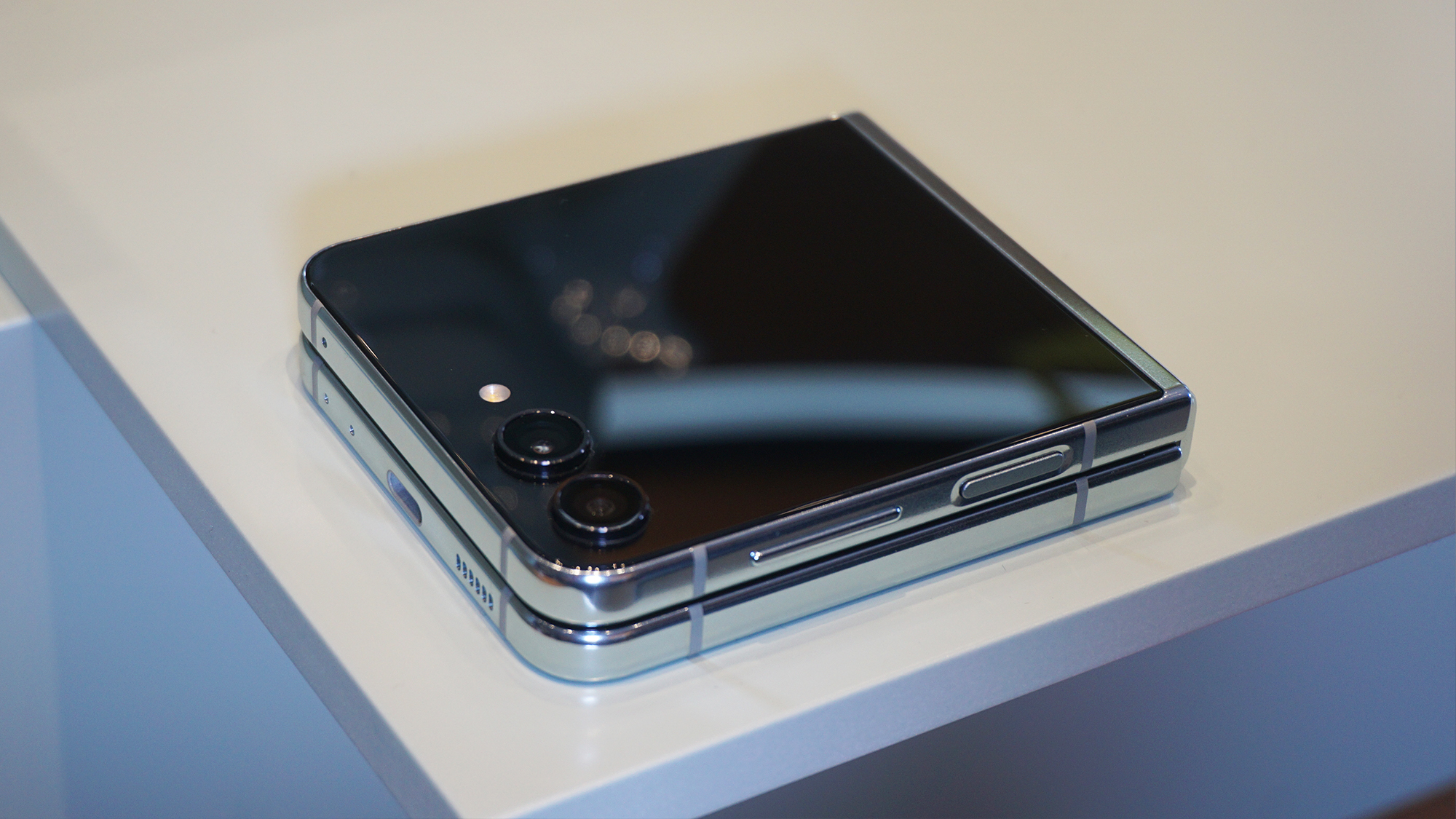 12MP primary and ultra-wide rear cameras
10MP hole-punch selfie camera
New main lens with reduced lens flare
New FlexCam third-party optimizations
It would appear that the cameras at play on the Z Flip 5 ape those of its predecessor exactly; with a 12MP primary sensor sporting 1.8μm pixels, an f/1.8 aperture and OIS (optical image stabilization), accompanied by a 12MP ultra-wide snapper with 1.12μm pixels, an f/2.2 aperture and a 123-degree field of view. The front-facing 10MP hole-punch selfie snapper reads the same as well, with 1.12μm pixels and an f/2.2 aperture, so are there any upgrades to consider here? Some but only minor.
Samsung says the lens on the main 12MP sensor is new and less-prone to lens flare that would otherwise wash-out and reduce contrast in shots, with most of generational improvements to image quality coming straight from the new silicon at the phone's heart, provided by Qualcomm.
Improved multi-frame processing with the chipmakers AI Object Aware Engine, should do a better job of processing depth and detail in images, digitally-zoomed shoots shout retain more detail too, while skin tones and low light performance are also touted as areas of focus and improvement all of which will likely be hard to judge without side-by-side testing with the Flip 4 but sound great, in theory.
FlexCam is the Flip 5's party piece when it comes to photography and that larger cover display makes capturing content even easier. Samsung has worked to improve third-party camera experiences when using FlexCam, so while your Flip 5 is set down on a flat surface ready to record the action, you can capture directly to the likes of YouTube Shorts, Instagram Reels and TikTok.
As with previous generations, you don't need to open the Flip 5 up to grab high-quality selfies using the phone's main camera either, with the ability to switch between the main and ultra-wide, shoot video and choose between a natural and a warm tone finish on your shots – a pleasing level of versatility that's always accessible, it would seem.
Hands-on Samsung Galaxy Z Flip 5 review: Performance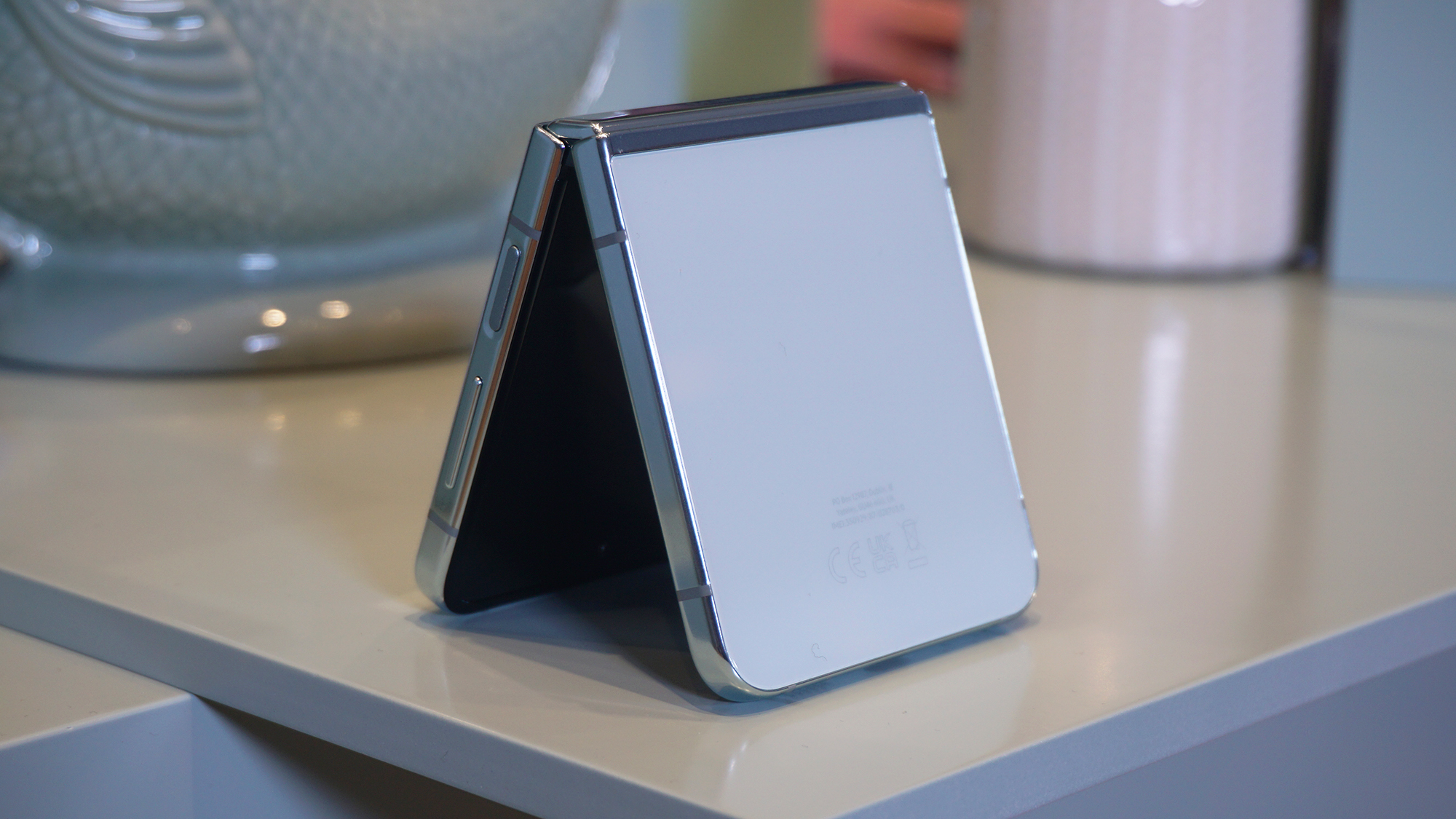 Qualcomm Snapdragon 8 Gen 2 for Galaxy
8GB RAM (LPDDR5X)
No 128GB model, only 256GB or 512GB this year (UFS 4.0)
As with the Galaxy S23 Plus and S23 Ultra this year, Samsung has bid farewell to the base 128GB storage model found on the last few generations of Z Flip, leaving you with just 256GB and 512GB to choose from. As the pricing hasn't really changed in markets like the UK and Australia, this means the barrier to entry for owning a Z Flip is higher than before, even if you're getting at least double the storage out the gate.
Unlike the Z Fold 5, which gets 12GB of RAM – likely to support its focus on productivity and multitasking – the Flip 5 comes with 8GB RAM, regardless of storage configuration. In an effort to raise performance across the board, though, the phone boasts the latest LPDDR5X RAM, UFS 4.0 storage and the same tailor-made Snapdragon 8 Gen 2 for Galaxy chipset first seen in the S23 series that collectively promise a one-two punch of faster performance and greater power efficiency, which is great for a phone which still sports a relatively small battery.
Beyond raw power, which the Flip 5 looks to have plenty of, the 8 Gen 2 SoC is also the main driving force behind the phone's camera improvements and battery life promises, so it'll be interesting to see just how much of a different it makes compared to the Snapdragon 8 Plus Gen 1 that powered its predecessor.
Hands-on Samsung Galaxy Z Flip 5 review: Battery life
3,700mAh battery (same as Flip 4)
25W wired charging, 15W wireless charging, 4.5W reverse wireless charging
Like the Flip 5's main display and camera sensors, the battery tech on offer seems unchanged from that found in the Galaxy Z Flip 4; a 3,700mAh cell that supports up to 25W fast wired charging.
While that's disappointing at first blush, concessions have to be made for the fact that Samsung has managed to make its latest clamshell foldable 2mm thinner, without affecting battery capacity – one of the first things that's often affected when the dimensions of a device change between generations.
This, paired to the more efficient chipset, RAM and storage should, in theory, result in better longevity compared to the Flip 4, which although it managed to last all day, delivered a sub-par 4 hours of screen-on time per charge in our tests.
Foldables seem far more likely to be experience greater variance in usage and power consumption compared to your conventional candy bar smartphone, primarily because of their dual-screen setup. On the one-hand the outer display is larger than it's ever been for a Z Flip, however, in the past that would have led to most users to resort to the larger primary display to carry out important actions not possible from the tiny cover screen. With the Z Flip 5, however, with so much more screen real-estate and functionality on offer from its cover screen, will users find fewer reasons to open up the phone and use the main, presumably more power-hungry display We'll have to test this theory out for ourselves come the full review.
First tested July 2023