Creed 3: key information
- Launches in theaters worldwide on Friday, March 3
- Third film in Creed series
- Ninth movie in Rocky-Creed franchise
- Stars Michael B Jordan, Tessa Thompson, and Jonathan Majors
- Written by Keegan Coogler and Zach Baylin
- Directed by Michael B Jordan
Few film franchises have endured as long as Rocky. In an era where trilogies are the go-to formula for movie studios – outside of Universal's Fast & Furious franchise, anyway – the Rocky series keeps finding new ways to squeeze more sports drama-based juice out of its straightforward premise. 
It helps that the Creed film franchise – a continuation of, and spiritual successor to, Rocky's story – has revitalized the stagnant series in recent years. Now, all eyes are on Creed 3 to see if it can both honor Rocky's legacy and shape the series' future. For the first time in its history, Sylvester Stallone's legendary boxer-turned-coach isn't part of the cast. Creed 3 also takes creative risks with its storytelling and visual approach. Both are perilous revisions that might alienate longtime fans.
Despite the changes, Creed 3 delivers a serious one-two punch of style and substance that makes for an entertaining knockout of a film. At times, it struggles to escape Rocky's evidently long shadow, but there's enough original material to ensure Creed is no longer the young pretender to his former mentor's throne.
Getting ready to rumble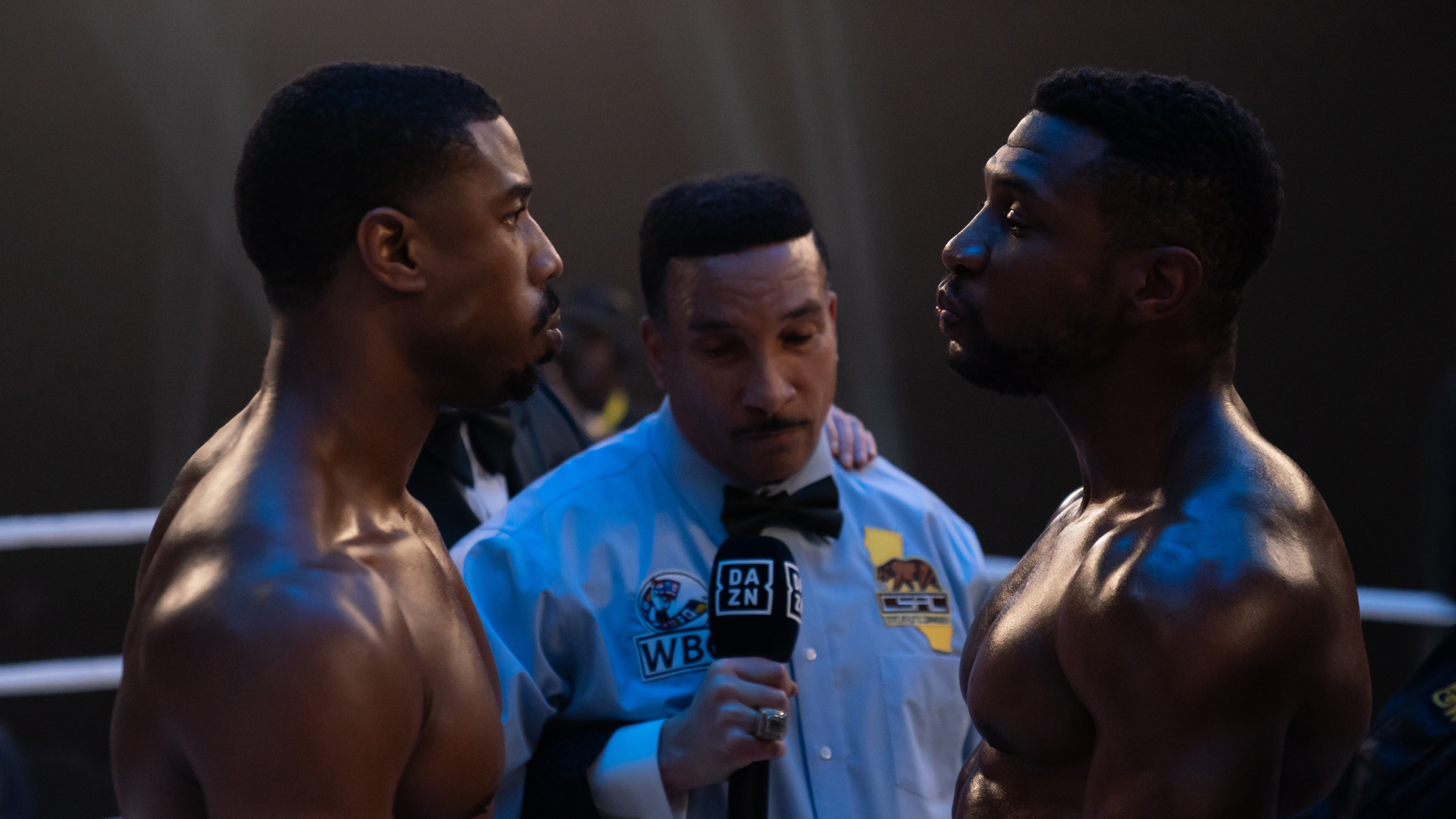 Creed 3 finds Adonis Creed (Michael B Jordan) thriving in all aspects of his life. At home, he's never been closer to wife Bianca (Tessa Thompson) and daughter Amara (the effervescent Mila-Kent Davis). In the ring, Adonis cements his place as undisputed world champion before retiring to mentor the next generation of prized fighters.
The sudden re-emergence of Adonis' childhood friend and ex-boxing prodigy Damian Anderson (Jonathan Majors), though, throws his life out of balance. Released from prison after 19 years, a bitter Damian is determined to make up for lost time and install himself as boxing's new heavyweight champion by any means necessary. Soon, Damian becomes an antagonistic force of nature Adonis can't ignore, and there's only one way they'll be able to settle their differences: in the boxing ring.
Creed 3's tagline – you can't run from your past – could also apply to either of its predecessors. After all, 2015's Creed was about Adonis living up to his family's name, while its sequel focused on the unfinished business between the Creed and Drago families from 1985's Rocky IV.
In Creed 3, however, the slogan carries arguably greater significance. With Rocky Balboa absent from proceedings – more on him later – the third Creed movie officially marks the beginning of Adonis' true journey. This is his story and it's about time that was recognized. With few references to the Rocky films, Creed 3 is akin to a soft franchise reboot that aims to take it in new directions.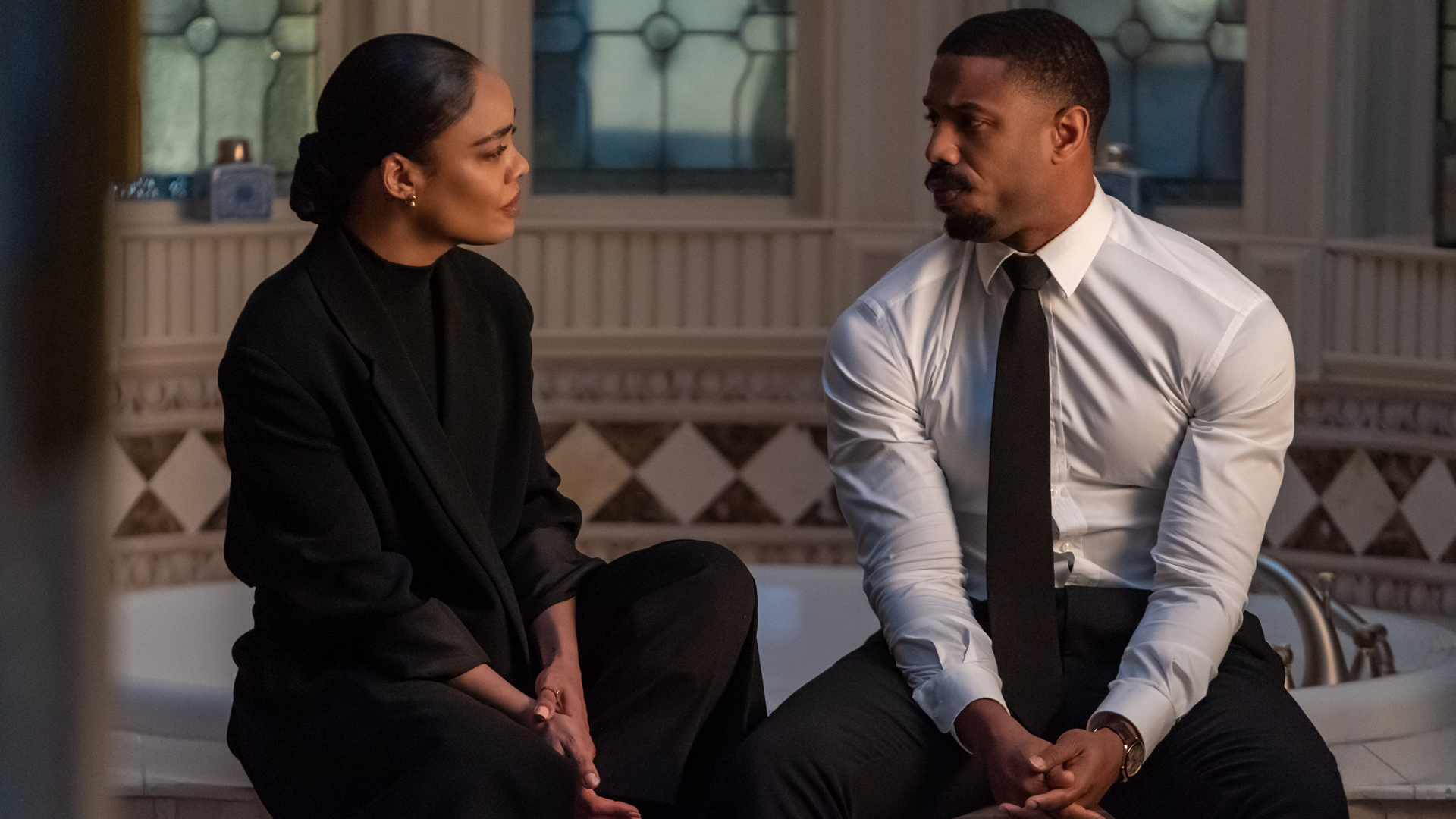 Nowhere is this more evident than Damian's arrival on the scene. The introduction of a wholly original character, with no perceived ties to any previous Rocky or Creed flick, is a hugely important step forward for the series. Damian's appearance stirs up a hornet's nest of guilt in Adonis – the reason behind this shame is revealed as the plot plays out – resulting in, initially at least, Adonis' loyalties becoming split between Damian, his family, and his work.
Despite Adonis' clear desire to aid his former best friend, there's a brittleness about their fraternal bond. Unsurprisingly, it isn't long before that simmering tension explodes into the foreground, their friendship seemingly becoming forever tarnished. Unexpectedly, Creed 3 pivots from a typical sports drama into a Shakespearean tragedy, with a particularly Hamlet-esque emphasis placed on its narrative and Adonis and Damian's revenge-filled relationship. 
Tortured souls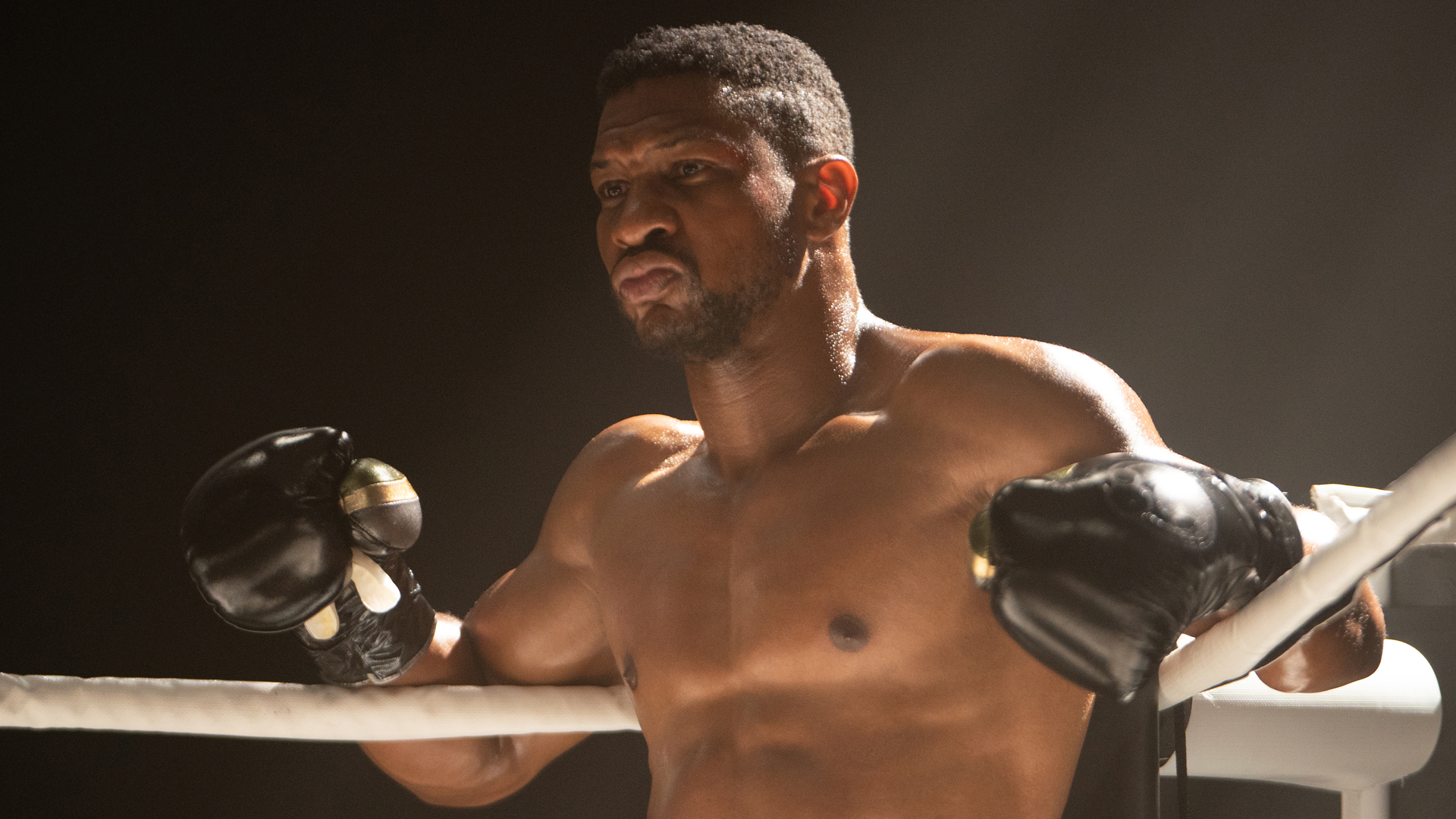 It's this relationship breakdown that intriguingly sheds light on Adonis' character growth since his own introduction in the series. The juxtaposition between Adonis and Damian couldn't be more stark, with the latter's cocky and rancor-filled persona reminiscent of who Adonis used to be. Adonis is no saint – he's still carrying that suppressed rage from previous Creed movies – but, with Damian mirroring the man Adonis was, the latter's maturation is clear to see.
Damian's authentic portrayal of a resentful antagonist is painted with electrifying glee by the scintillating Jonathan Majors. The actor recently brought nuanced rage to Kang the Conqueror, the supervillain he played in Marvel's Ant-Man and the Wasp: Quantumania. Here, though, he displays a compelling combination of swagger and pent-up fury that adds a hefty dose of verve and emotional weight to proceedings. The brotherly bond he shares with Jordan's Adonis is convincing, and captures the awkwardness, unspoken sentiment, and then intense animosity of their continually changing relationship – one that certainly puts Rocky's mantra of "everyone deserves a second chance" to the ultimate test. 
As for Jordan and returning co-star Tessa Thompson, the pair are in good form once more, although their relationship operates in the background compared to its Creed predecessors. The addition of newcomer Mila Davis-Kent as the duo's livewire and effervescent daughter Amara – plus the return of Phylicia Rashad's stoic matriarch Mary Anne Creed – brings levity and thematic resonance to the fore where necessary, too.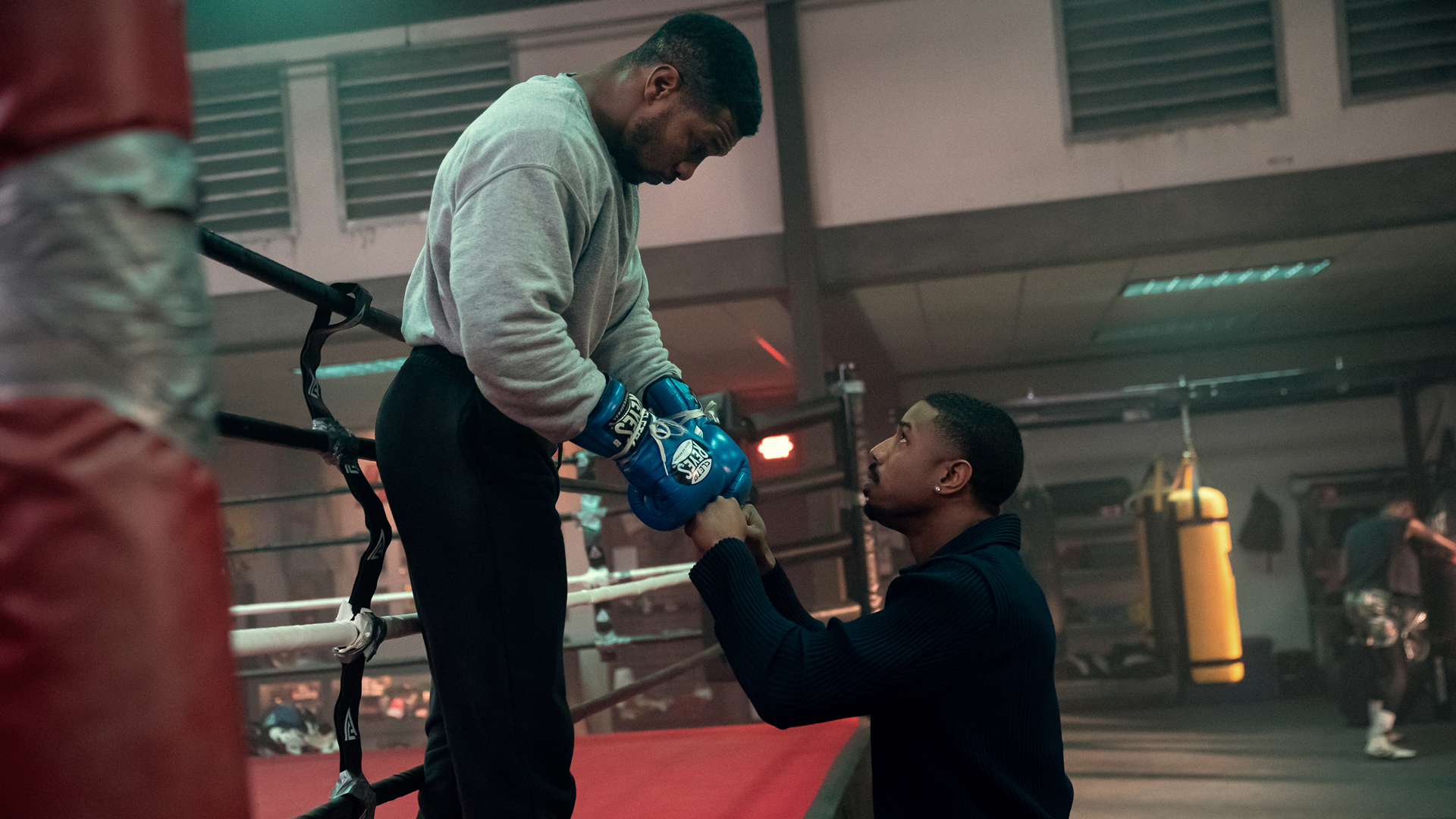 Even with the evolutionary traits Creed 3 brings to the table, it's hard to overlook Rocky's absence. 
At times, the threequel feels a tad hollow without the commanding and heartfelt presence of Sly Stallone's most iconic character. There are reasons why Stallone hasn't returned – namely, his ongoing and valid feud with the Winkler family over who owns the rights to the Rocky franchise and its characters – but the rapport Rocky and Adonis shared in the first two films was the heart and soul of the Creed series. 
Without Rocky, Creed 3 doesn't carry the same emotional gut punch we've come to expect from the franchise. Yes, Adonis needs to break out of Rocky's shadow. He can't rely on Stallone's character to keep handing out wisdom-filled nuggets on the path he should take, either. However, Stallone's Rocky is conspicuous by his absence; an elephant in the room that, regardless of the new direction Creed 3 takes the series, should have been fully addressed. If nothing else, it would have formally closed the chapter on Rocky's story (outside of what happens in Creed 2) and allowed the character to walk off into the sunset.
Power moves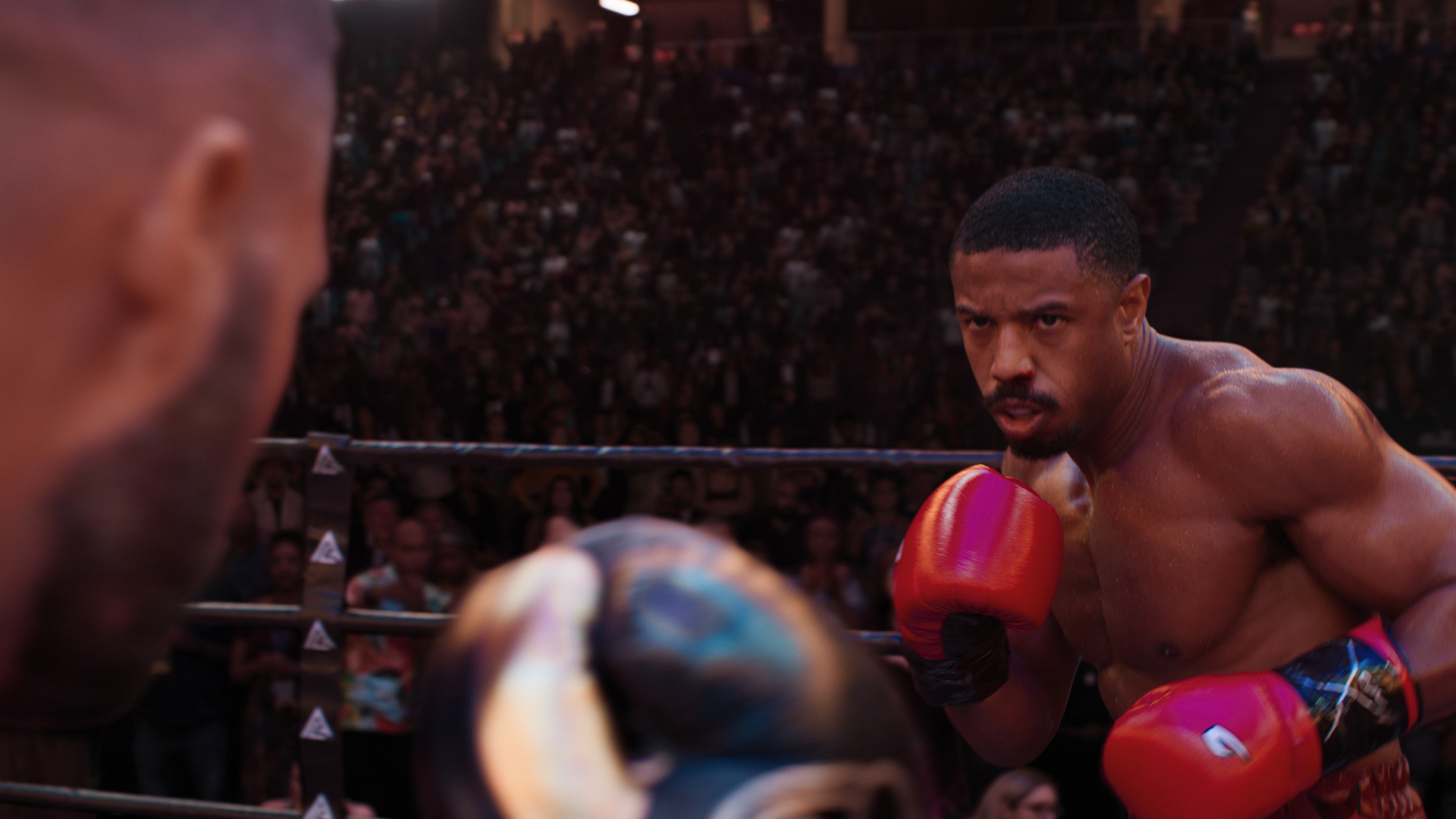 Creed 3 suffers from Rocky's absence outside of the ring, but it doesn't lose its animalistic edge inside the confines of its square arena.
The movie's action sequences – whether they're sparring sessions that get out of control or winner-takes-all matches – are ferocious and bruising. They're not as brutal or hyperviolent as championship bouts in previous flicks, but the ruthless and combative nature of Creed 3's main battles is nonetheless enthralling.
It's the visceral, thematic, and anime-style imagery of the movie's matchups, especially during the climactic showdown between Adonis and Damian, that distinguishes Creed 3's fights from its brethren. Saying any more would spoil the spectacle, but it's far from the archetypal boxing matches fans have come to expect from Rocky and Creed films. There are only so many times you can shoot such encounters in a similar way before they become stale, repetitive clones of what's come before. Kudos to Jordan, who makes his directorial debut here, and cinematographer Kramer Morgenthau (Game of Thrones, The Many Saints of Newark) for blending real-world boxing with creatively symbolic IMAX-filmed illustrations and Dragon Ball Z-inspired – albeit grounded in realism – choreography.
Our verdict
Creed 3 continues the series' consistent run as a worthy successor to the Rocky franchise. Largely unshackled from the movies preceding it, Jordan is now the unquestionable star attraction of the series – a perk that allows the actor-director to shape the Creed brand in his image. With a fourth Creed movie and spin-offs already being discussed internally, Creed's legacy will only grow from here.
It's not the best movie in the entire series – Rocky 1, Rocky 6, and Creed 1 are superior to it. But, as an artistically inventive movie that thematically explores forgiveness, particularly when it comes to forgiving yourself and making peace with your past, Creed 3 is a creatively robust and enjoyable feature that marks the dawn of a new era for the Rocky-Creed series.
Creed 3 will launch in theaters worldwide on Friday, March 6. All six Rocky films and the other two Creed movies are available to stream on Prime Video now.