Govee AI Gaming Sync Box Kit: Two-minute review
Gaming immersion can only take you so far until your RGB starts to plateau. Luckily, the Govee AI Gaming Sync Box Kit, Govee's latest addition to its smart lights line, picks up the slack. 
I want to preface this review by saying that I am a big fan of the brand and a proud owner of some of its products including the Glide Hexa Light Panels and the Govee TV Immersion Kit, which has truly elevated movie nights at my apartment. But, I honestly do think that the brand has outdone itself with this new release.
With the Govee AI Gaming Sync Box Kit, it takes its immersion technology to the next logical place - PC gaming, and it's taking it to new heights.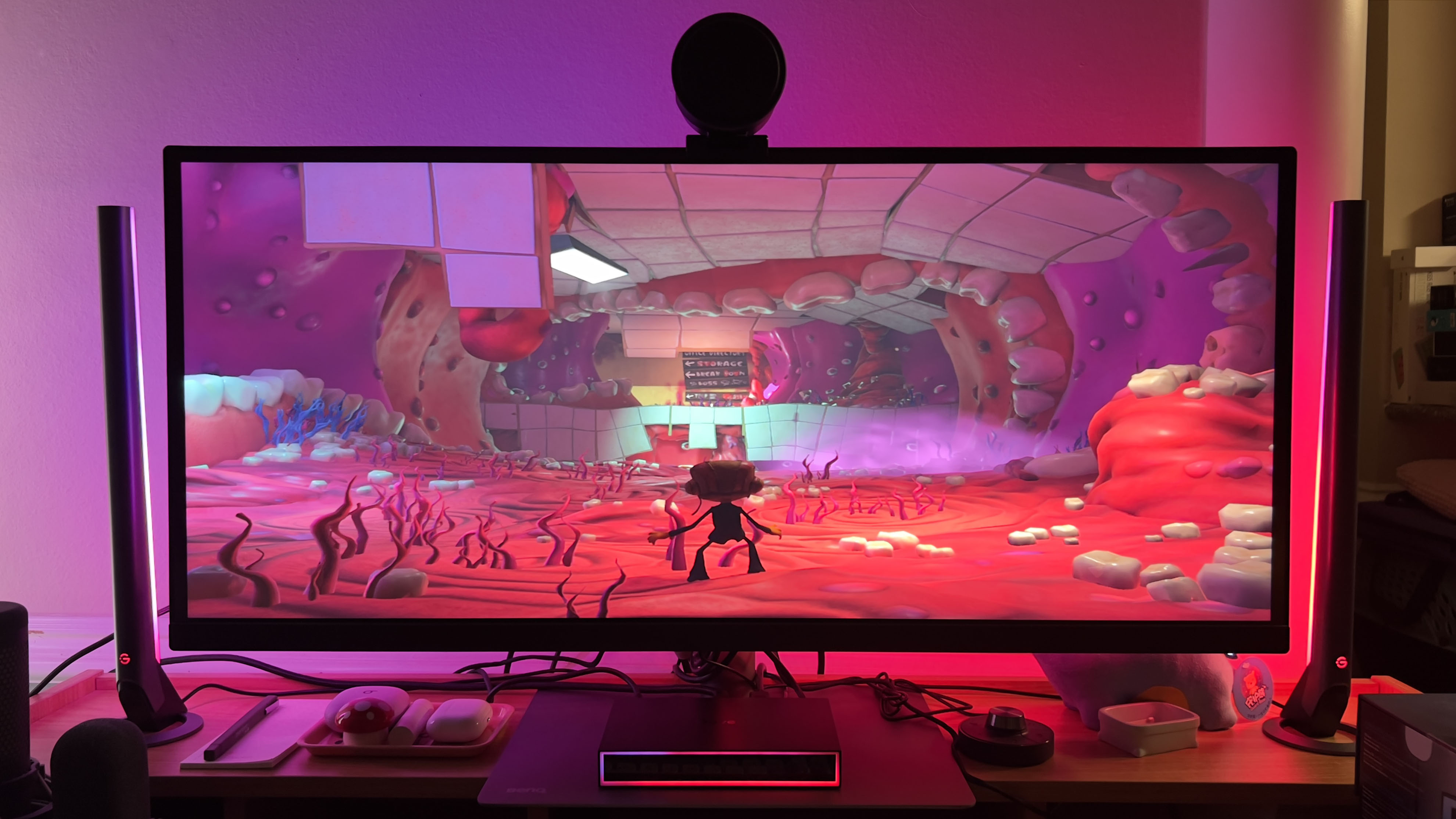 While the Govee TV Immersion Kit in its early iteration was a little rougher around the edges, using a simple camera to essentially capture the colors being displayed on your TV and sending those signals back to a control box that then tells the lights what colors to display, this AI Gaming Sync Box Kit has elevated the system in such a way that you're getting more accurate colors and faster, real-time light synchronization.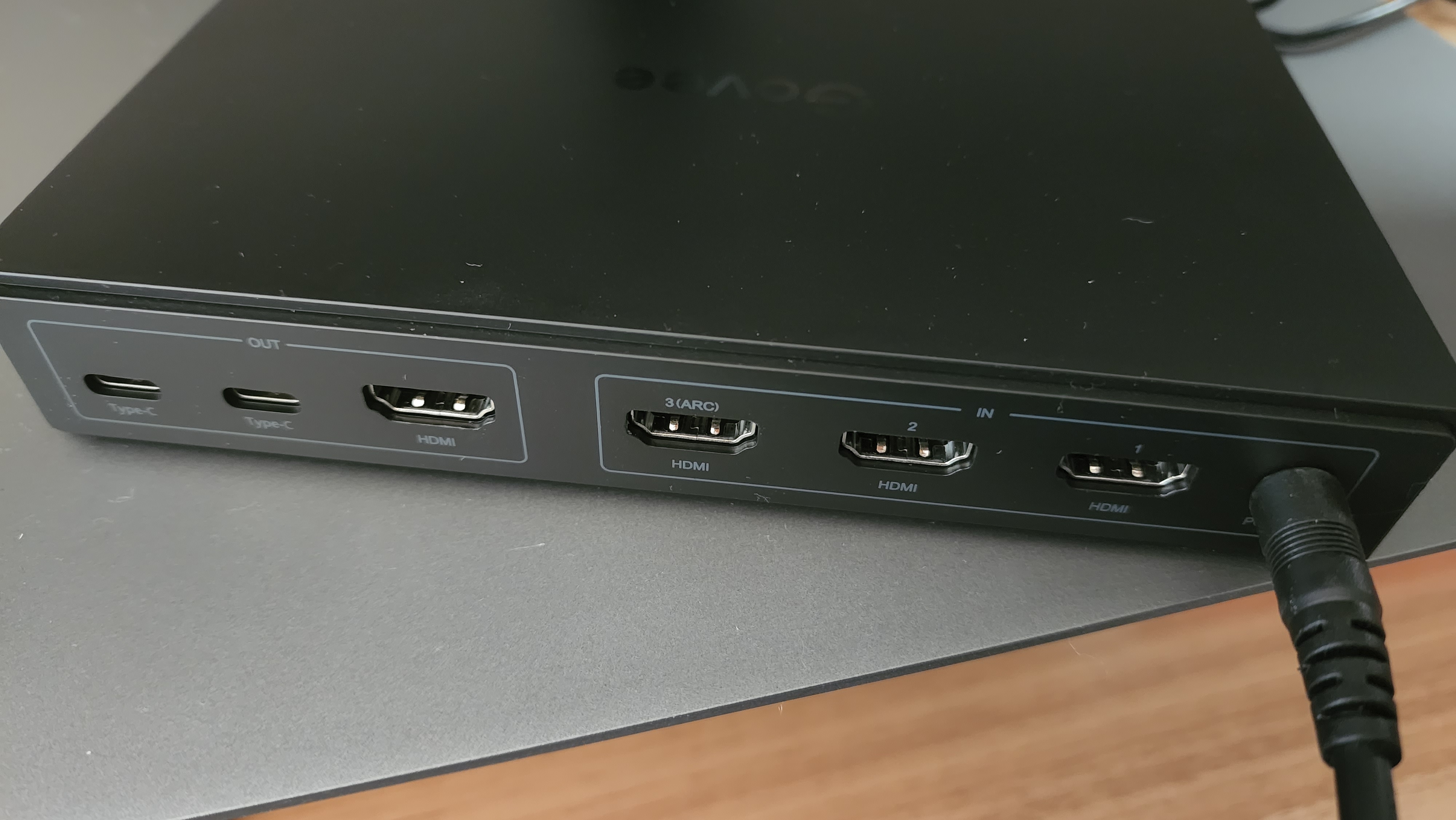 Like the TV Immersion kit, it comes with a light strip designed to stick to the back of your display and two light bars that sit on either side of that display. What's different here is that instead of a camera and a small control box, you're getting an HDMI AI Sync Box. This sync box connects to your gaming PC or gaming laptop via HDMI then to your monitor, also via HDMI, to ensure near-perfect, low-latency light synchronization.
What's more, this sync box uses Govee's AI technology called CogniGlow, which processes "images and the voice information of millions of audio-visual entertainment scenes and combines information to create corresponding lighting effects." As a result, the colors being projected are incredibly accurate and matche what's being displayed on your monitor for the ultimate immersion. 
Image 1 of 3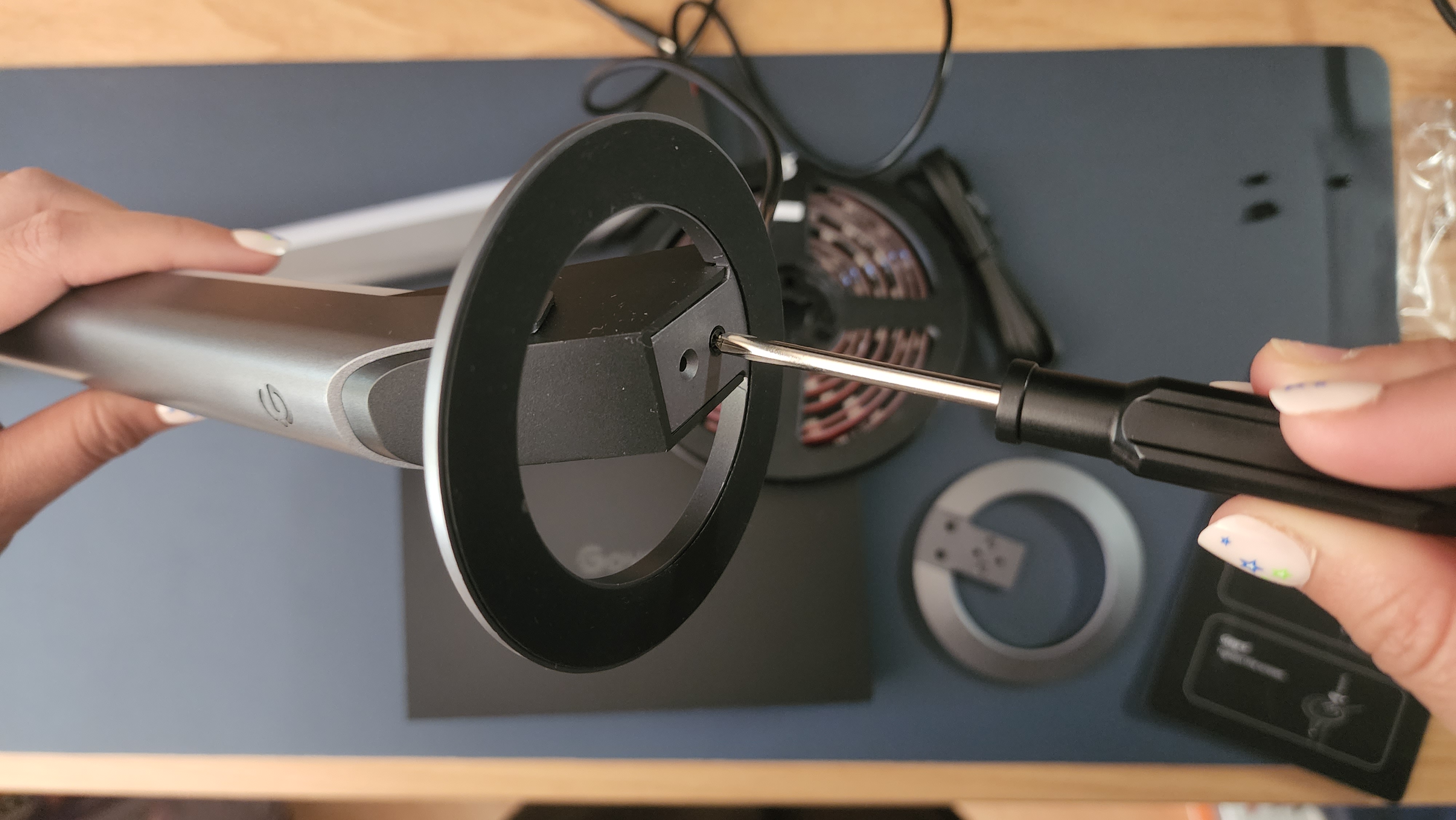 Image 2 of 3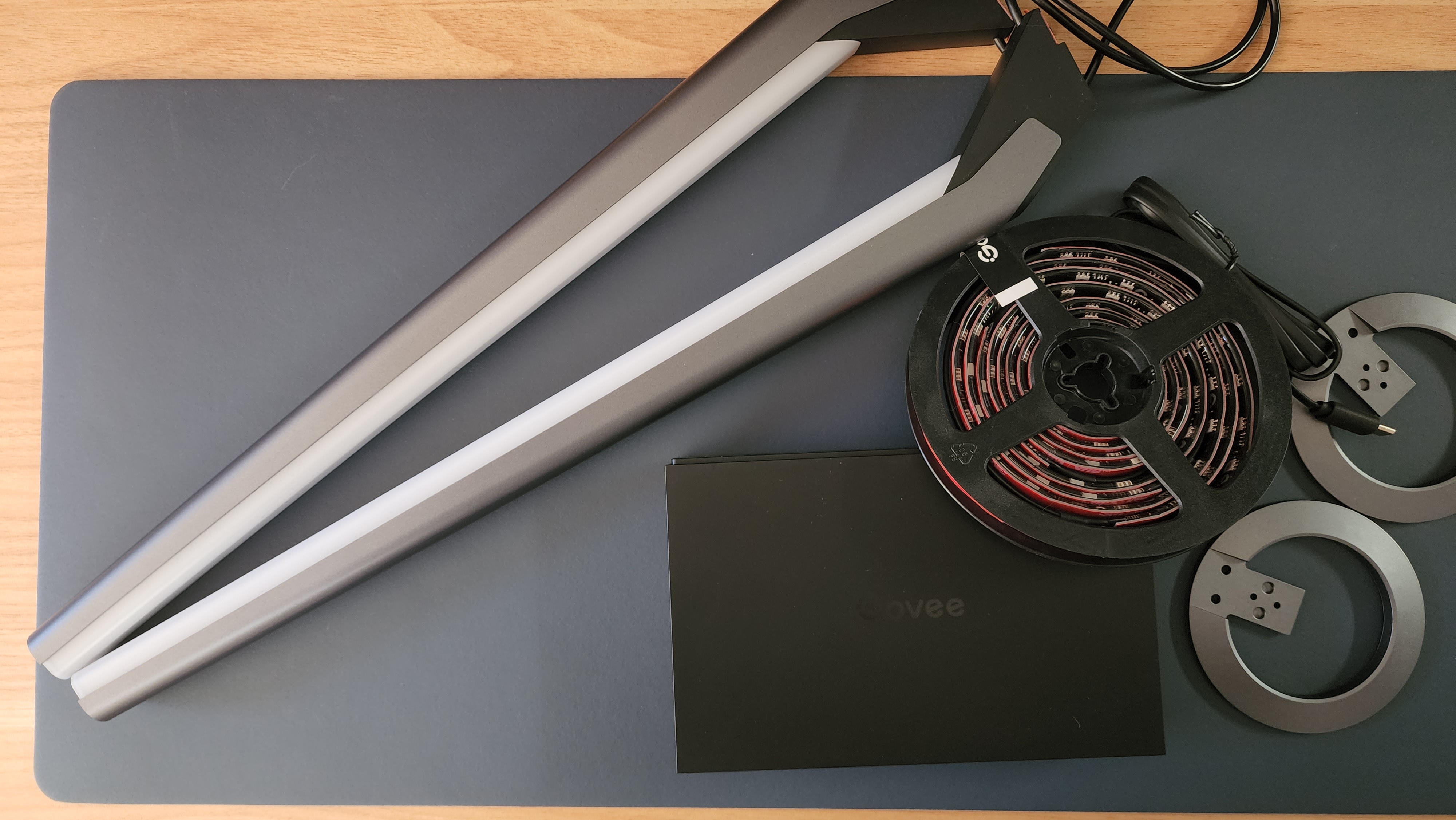 Image 3 of 3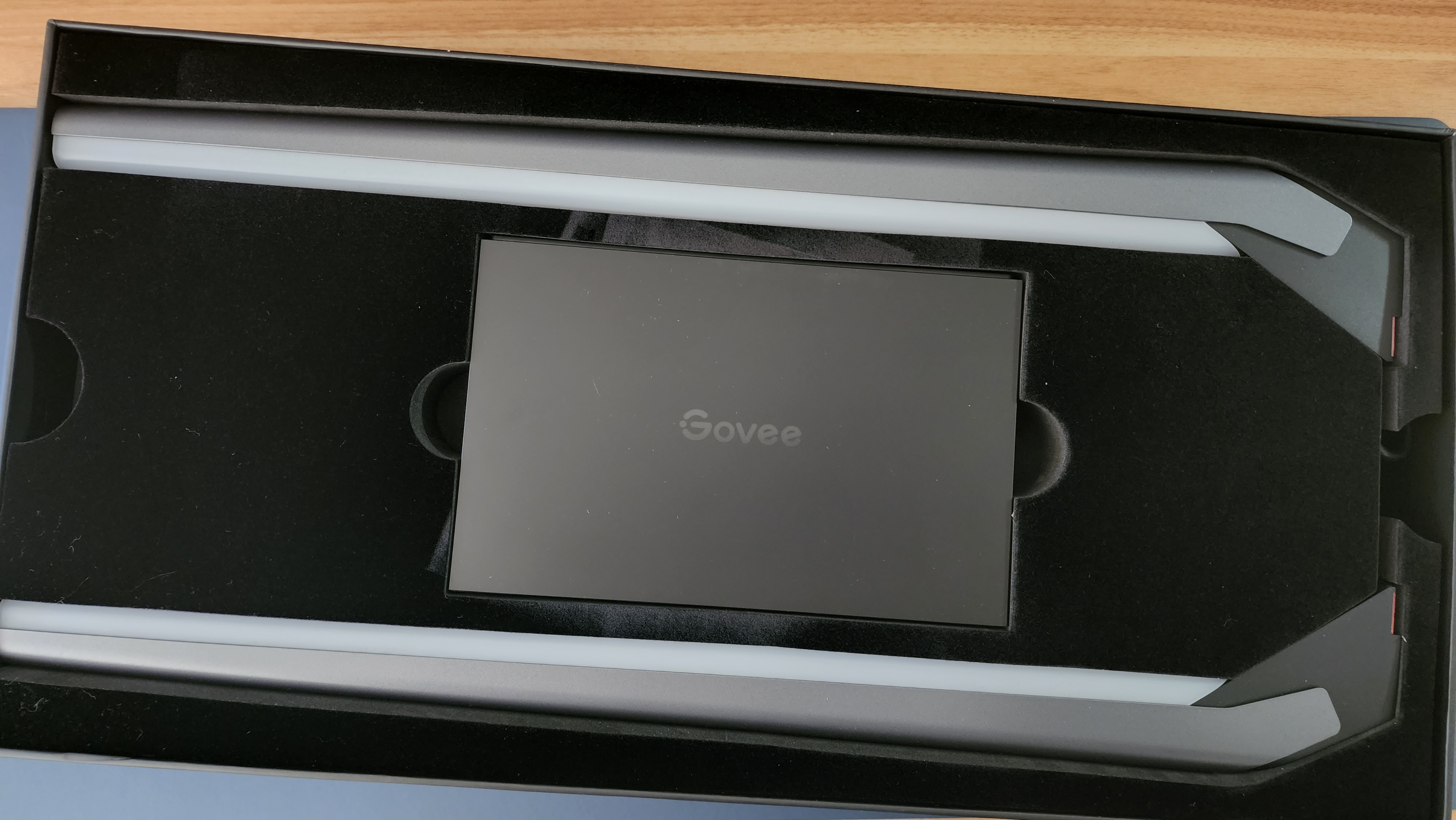 If you think you're not techie enough to set up the Govee AI Gaming Sync Box Kit, don't fret. Govee provides clear and simple instructions in the manual, and the process is pretty easy as well. I think that the hardest part is sticking the light strip to the back of your monitor (it's just long enough to fit 27- to 34-inch displays), which could mean some careful measuring and a lot of reaching over if you don't have a lot of space to work with. But, the rest is fast and easy if you follow the instructions.
After the physical setup, you just need to download the Govee app on your phone, add the smart light kit as a device, and you're all set. Govee also provides instructions for that.
Besides, you're not really in any danger of breaking something if you're a gaming backlighting newbie. The strip light is pretty robust, and light bars, though made out of plastic, are sturdy as well. Each light bar has a stand that keeps it upright – although neither is heavy enough to keep wobble at bay. Just be mindful that if you're shaking your desk, these will dance around like stiff skydancers.
 The HDMI AI Sync Box comes with its own lighting as well, one that matches the rest of the backlighting, naturally, and has all the ports you need in the back (three HDMI inputs, one of which has ARC support, one HDMI out, and two USB-C out that you use to connect the light strip and the light bars). There's an HDMI input button in front that you use to switch input sources, and a power button. This is the one thing I find annoying about the kit – it doesn't turn off when you turn off your input source so you have to manually turn it off as well. Luckily, it works with Alexa and Google Assistant so you can do so without lifting a finger. Or you can use the app on your phone. 
Image 1 of 3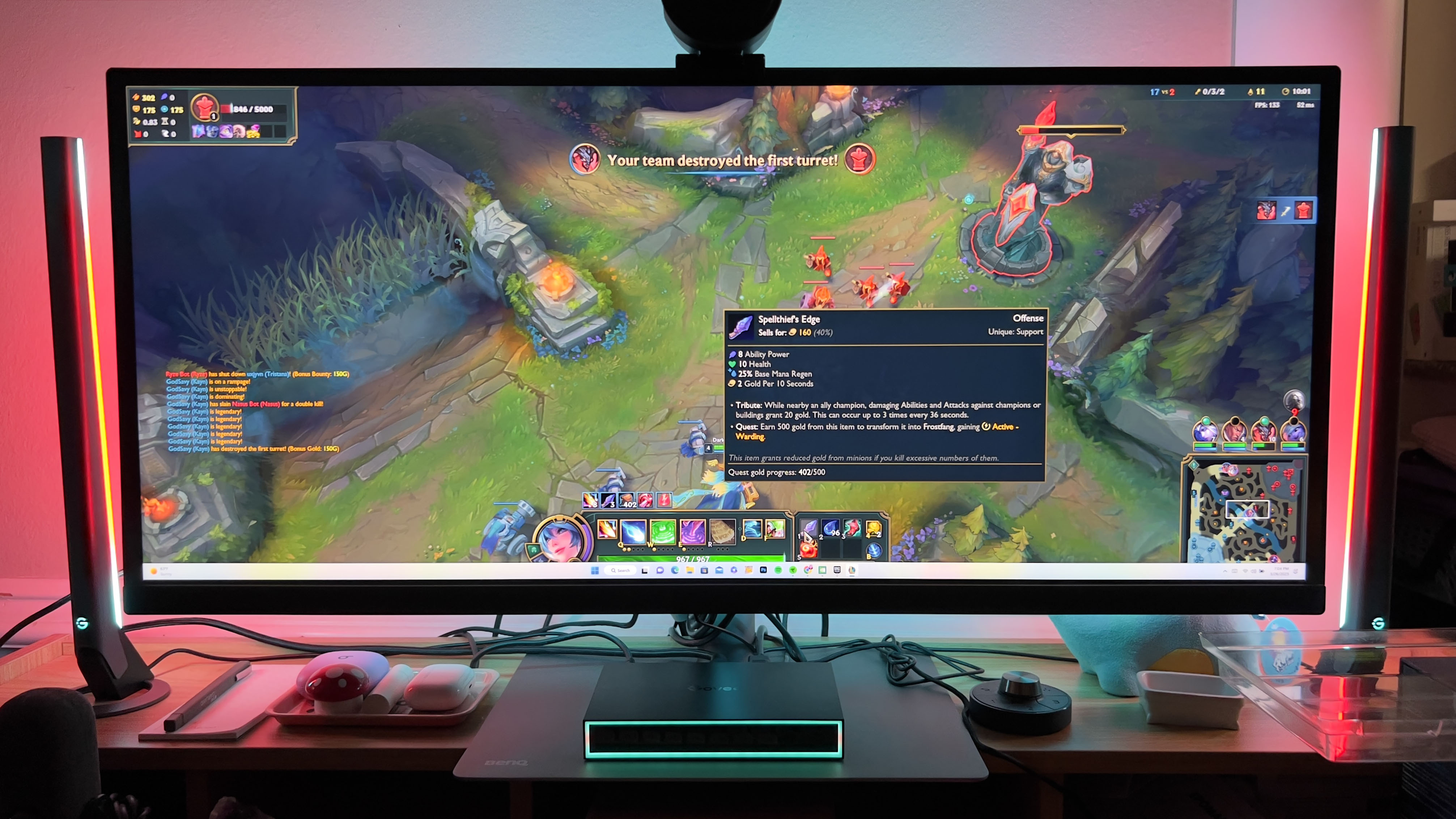 Image 2 of 3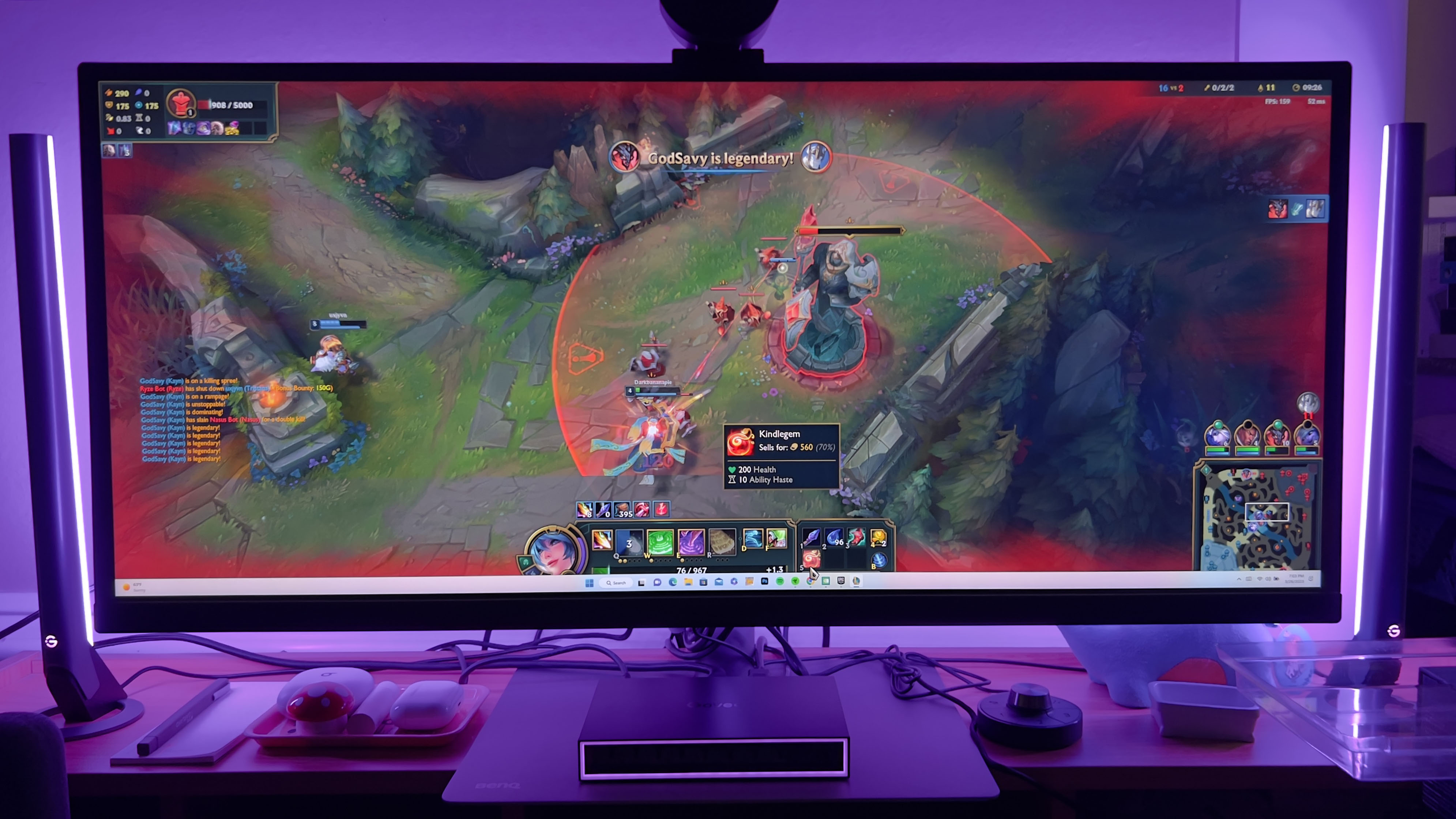 Image 3 of 3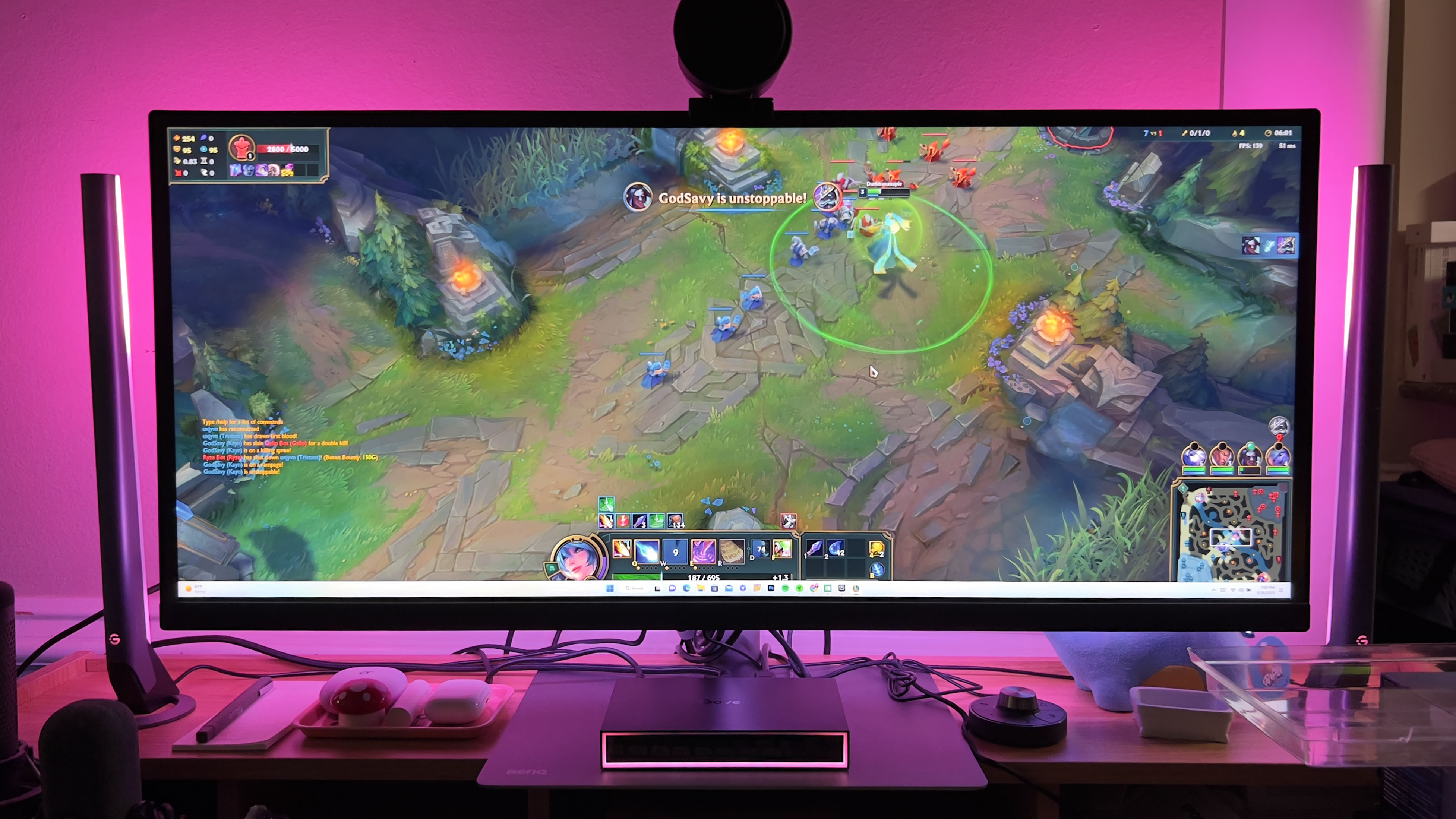 The whole Govee AI Gaming Sync Box Kit has 24 individual LED lights (not including the lights on the sync box), 14 on the light strip, and 5 on each light bar. So, you'll definitely get the full immersion here, especially since each one is customizable via the app. You can set the color on each, apply different scenes (lighting effects) on the whole kit, or even sync to the music playing from an outside source (it has a built-in mic for this very purpose).
The best thing about this is that when in video mode, the kit syncs its display colors to the ones on your monitor. This isn't just reserved for games as it works perfectly with videos as well. I played some amazing videos on YouTube (video credit to UltrawideVideos, Armadas, and Ronald Soethje) during testing, and those lights display incredibly accurate colors with practically zero lag. The colors overall are so bright and vibrant, they'll display beautifully even when the room it's in isn't completely dark.
It's with PC games where this kit really shines, however. Apart from using AI for its lighting synchronization, it also boasts real-time content-reactive syncing that's responsive enough to keep up with games running at up to 240fps. 
In addition, it offers more than 30 customized game lighting effects per game so that the kit lights up during game highlights. In League of Legends, for example, it lights up every time I use an ability or when my team kills an enemy, which not only adds to my immersion but also makes the whole thing all the more fun.
The only thing about this specific feature is that currently, the kit only has support for two games: League of Legends and Apex. Support for more PC games to come later, with Valorant and Overwatch 2 slated for release soon, but it's just LoL and Apex for now.
For all other titles, you're still getting that content-reactive syncing. I tested the kit with vibrant games like Kena: Bridge of Spirits, Sable, and Psychonauts 2, and it delivered the same level of immersion as with the YouTube videos. 
Govee AI Gaming Sync Box Kit: Price & availability
How much does it cost? $299.99 (about £245 / AU$450)
When is it available? Available now
Where can you get it? Available in the US
The Govee AI Gaming Sync Box Kit is now available in the US for $299.99 (about £245 / AU$450), which is pretty steep considering that the Govee DreamView T1 Pro TV Backlight, the newer version of the immersion kit, is under $200/£200. But considering its gaming integration and intuitive AI technology, it makes sense that it's pricier.
If you're in the UK and Australia, unfortunately, it's not yet available in those regions. However, it's available for purchase now in the US.
Govee AI Gaming Sync Box Kit: Specs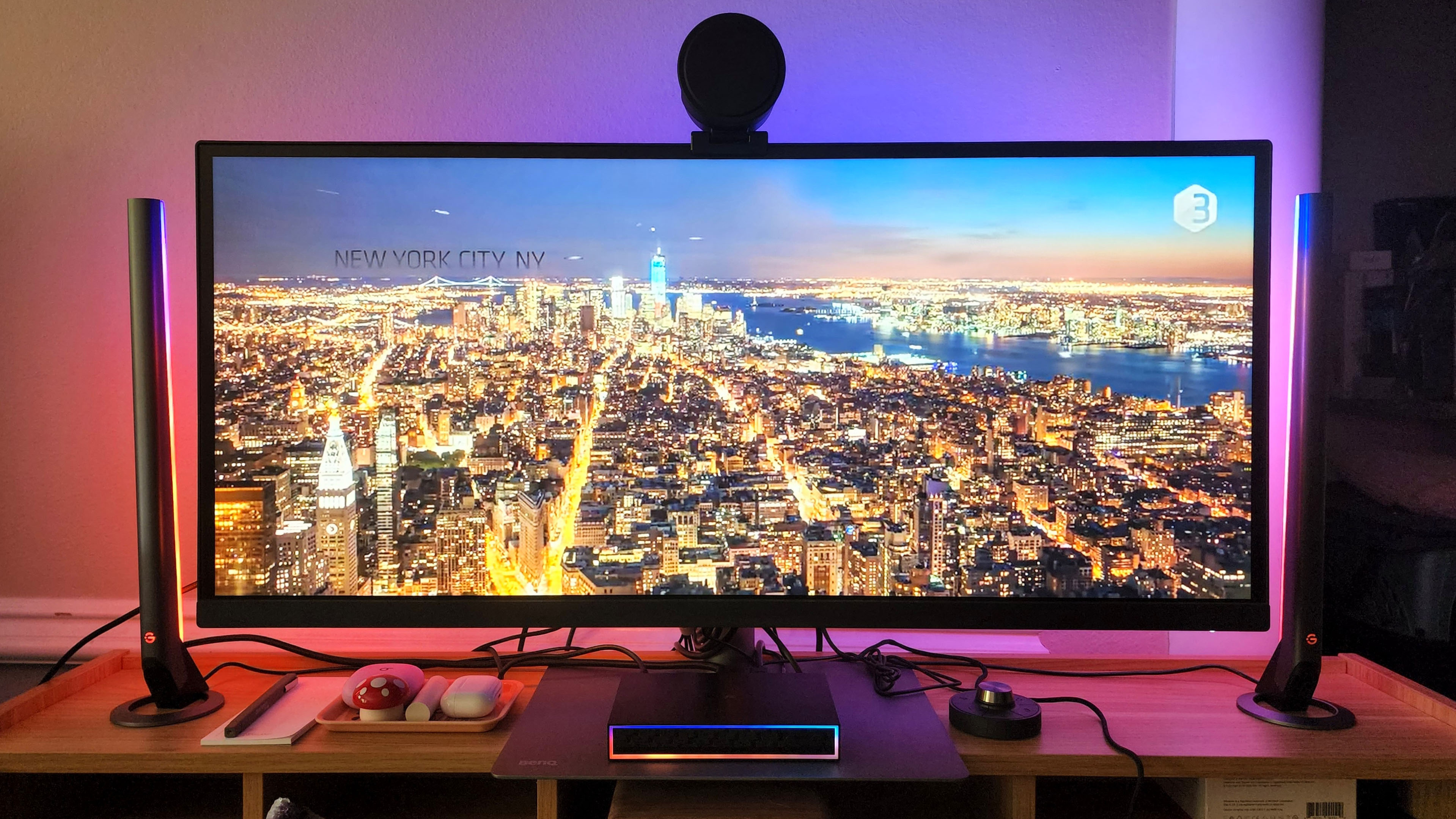 Should you buy the Govee AI Gaming Sync Box Kit?
Buy it if...
You want full gaming immersion
This bathes your monitor in lights displaying matching colors, which increases your immersion.
You love RGB lighting
Take your gaming setup's RGB lighting to the next level with this RGBIC kit, which reacts and syncs to the content on your display in real time using AI, delivering more dynamic lighting.
Don't buy it if...
You're on a budget
It's not cheap, but it's worth the investment if you can afford it.
Govee AI Gaming Sync Box Kit: Also consider
How I tested the Govee AI Gaming Sync Box Kit
I tested the setup for a little over a week
I used it for gaming and media consumption
I tested it with several different games, including LoL, and with the Govee app
I set up the Govee AI Gaming Sync Box Kit in my gaming laptop kit, testing it for about a week and using it while gaming and streaming videos. I also tested the different customizations and effects available on the Govee app as well as its game integration on League of Legends.
We pride ourselves on our independence and our rigorous review-testing process, offering up long-term attention to the products we review and making sure our reviews are updated and maintained - regardless of when a device was released, if you can still buy it, it's on our radar.
First reviewed March 2023