Asus Tuf RX 7900 XTX Gaming OC: 30 second review
The Asus Tuf RX 7900 XTX Gaming OC has been billed as being "optimized inside and out for lower temps and durability", so this partner card features a massive heatsink and a quad-slot design made for overclocking with case space as no option. 
Despite its slightly higher price and bigger overall size, I am comfortable considering this variant as not only one of the best 4K graphics cards but also one of the best graphics cards currently available. 
It's not as much of a slam dunk as the AMD Radeon RX 7900 XTX which delivers phenomenal price-to-performance with its sleeker package. However, for those wanting to overclock and really push RDNA 3 to its limits, the Asus Tuf RX 7900 XTX Gaming OC excels in all the right places. 
That shouldn't be entirely surprising considering it is built on the foundations of the best AMD graphics card. Given the extra bells and whistles, you're going to pay slightly more than the base AMD MSRP for the 7900 XTX, with the MSRP for Asus's variant running $1,099 / £1,249.98 /  AU$1,439. But, if you've got a sizable case and a little extra to spend, Asus's latest offering is something that you should seriously consider.
Asus Tuf RX 7900 XTX Gaming OC: Price & Availability
How much is it? $1,099 / £1,249.98 /  AU$1,439
When was it released? November 11, 2022
Where can you get it? The US, the UK, Australia, and other regions
The Asus Tuf RX 7900 XTX Gaming OC was released back in November 2022 around a month after AMD released its RX 7900 XTX reference card. While the RDNA 3 flagship was priced at $999 / £899 / AU$1,789 at launch, Asus' variant ran a little higher in regions such as the US and the UK at the end of last year, however, that has now softened in the passing months. 
It's been possible to find the Tuf RX 7900 XTX Gaming OC available in the US and the UK matching the MSRP of the reference model at retailers such as Amazon and Ebuyer. In the UK especially, Asus' model is actually one of the cheapest of the competition, but in the US, you're still paying around $100 more when not discounted. 
However, considering that this card is a 24GB GDDR6 4K, and even 8K, graphics card, the price point still undercuts the Nvidia RTX 4090 significantly. Still, if you're on a tighter budget, then you may be better off with AMD's reference card if you can find it. 
Asus Tuf RX 7900 XTX Gaming OC: Design & Features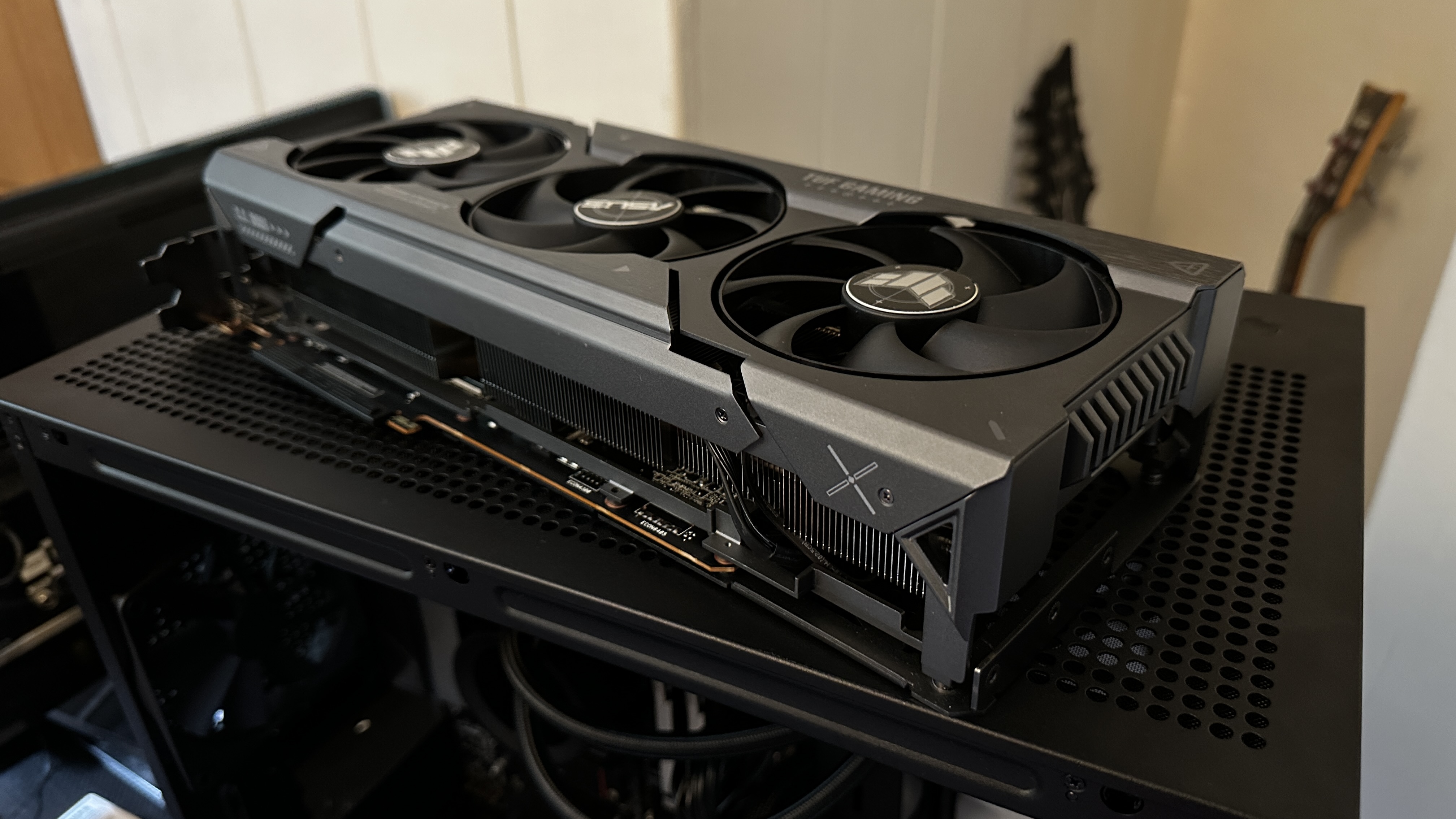 One of the largest XTX models available
Excellent heatsink for overclocking 
3x 8-pin connectors 
Asus Tuf RX 7900 XTX Gaming OC specs
GPU: Navi 31
Stream Processors: 6,144
AI Accelerators: 192
Ray Accelerators: 96
Power draw (TGP): 355W
Base clock: 1,895 MHz
Boost clock: 2,615 MHz
VRAM: 24GB GDDR6
Bandwidth: 960GB/s
Bus interface: PCIe 4.0 x16
Output: 1x HDMI 2.1; 3x DisplayPort 2.1
Power connector: 3x 8-pin

Without question, the Asus Tuf RX 7900 XTX Gaming OC is one of, if not the largest of all the current line-up of flagship RDNA 3 graphics cards. Where AMD won favor with its base model (a dual-slot width GPU which only used 2x 8-pin connectors) that's no longer the case with this partner card. 
That's because Asus' version uses 3x 8-pin connectors and is actually a quad-slot with its sizable cooler which makes it more comparable in size to Nvidia's RTX 4090 than the original GPU. 
The heatsink itself is truly stellar, though. It comes complete with a triple fan setup armed with a vented exoskeleton to really keep those core temps down. It also has RGB with a front badge on the side which looks nice if you've got a see-through case such as my NZXT H9 Flow (an easy contender for one of the best PC cases available,
by the way). 
That added bulk and height does have an impact though, even with a sizable mid-tower like mine, one of the biggest available in terms of raw building space, the power connectors themselves nearly bulging up against the tempered glass and that surprised me given its far leaner foundations.  
This supercharged heatsink isn't for nothing. As an overclocked card, the Asus Tuf RX 7900 XTX Gaming OC features a base clock speed of 1,895 MHz, which is around a 2% increase over the reference card. It's the fastest base-clocked XTX on the market, as the vast majority of the competition such as ASRock, PowerColor, Gigabyte, Sapphire, XFX, and BioStar don't come close. It may not sound too impressive, but that's just the start. There's an OC mode of up to 2,615 MHz boost clock. You're also getting a Game Clock of 2,395 MHz and a Shader Clock of 2,395 MHz for a 6% increase, and that's just out of the box. If you're someone who really wants to push what the latest RDNA 3 frontrunner can do then you'll be in good hands here. 
Speaking of the overclocking functionality itself, this is where Asus' GPU Tweak III software comes in, making it easy for you to push the card as you see fit. The free program, tailor-made for the company's video cards, has profiles for "OC Mode" and "Silent Mode" as well as user-activated sliders to control the GPU voltage, boost and memory clock, and the fans' speed. 
Design and Features: 4.5 / 5
Asus Tuf RX 7900 XTX Gaming OC: Performance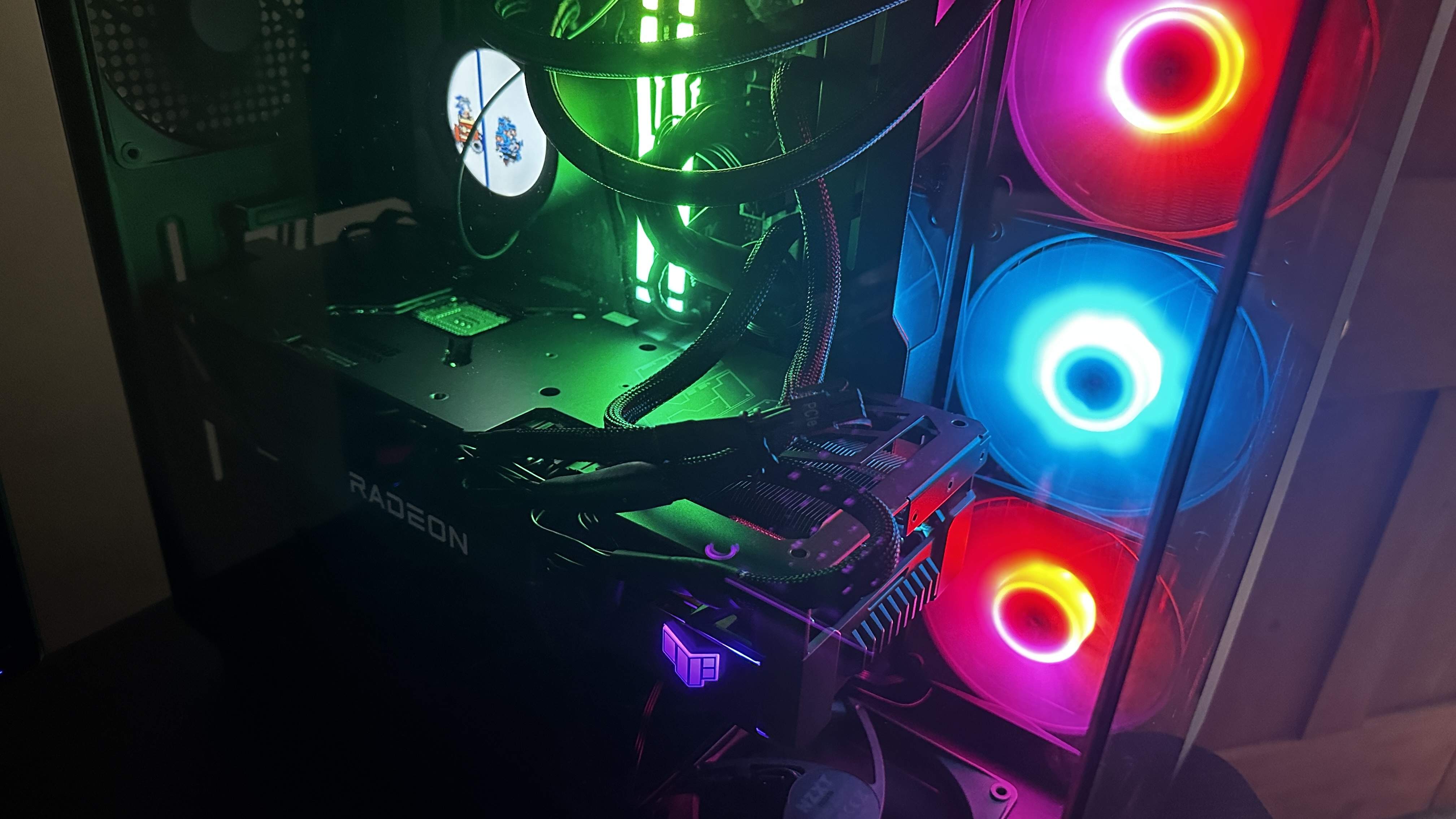 We've gone into the performance extensively what the 7900 XTX can do in our reference card review, so you can check out that review for more extensive data on frame rates and benchmark scores. What I will say here is that this is some of the most consistent 4K performance I've seen from a leading video card. The Asus Tuf RX 7900 XTX Gaming OC made short work of our benchmark titles such as Total War: Warhammer III, Cyberpunk 2077, and Metro Exodus in native 2160p resolution with framerates outclassing the previous 24GB leader, the RTX 3090 and the current Ada high-end RTX 4080. 
Realistically, you're looking at around a 2-5fps boost over the original AMD Radeon RX 7900 XTX when everything is dialed up which could help with some of the more demanding titles on the market. The crux here is Team Red's choice to go for GDDR6 instead of the newest GDDR6X memory, which has around a 43% data increase means you won't quite be on the bleeding edge, as opposed to the RTX 4090. Considering that this memory type is also hotter on the inside of the card, the extra heatsink here on the Tuf RX 7900 XTX Gaming OC seems like overkill. 
The card's 24GB VRAM is going to give you a significant amount of overhead for the next few years when gaming in 4K, though, even if it's slower. We're now at a point where many titles maxed out in 2160p require serious amounts of memory, as is the case with Diablo 4, which needs over 16GB memory for Ultra Textures in the target resolution. You should have a decent amount of headspace to keep maxing games out with the overclocking potential to squeeze those precious few extra frames, too.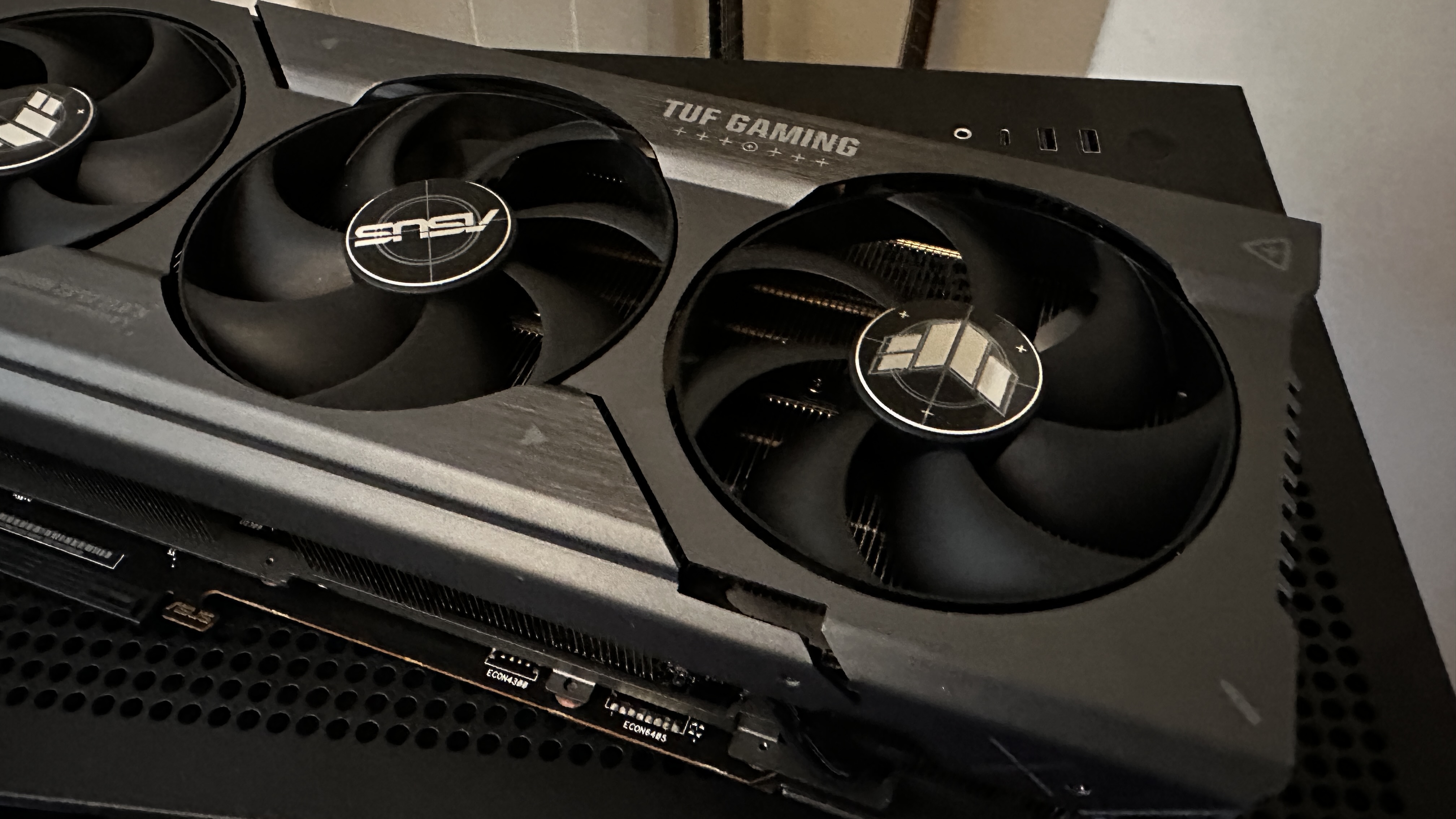 Should you buy the Asus Tuf RX 7900 XTX Gaming OC?
Buy it if... 
Don't buy it if...