Bang and Olufsen Beosound Level: Three-minute review
It's hard to hate the Bang and Olufsen Beosound Level when it offers as fantastic and versatile an audio experience as it does; it's hard to hate the speaker but that's despite the many very valid reasons to.
For many brands, a $1,899 / £1,449 / AU$3,250 speaker like the Beosound Level would constitute the very top of its line. Not for Bang and Olufsen, with the Danish audio company offering many more devices that dwarf this in terms of cost, but it's still worth considering this as a premium speaker.
This is a Wi-Fi speaker, designed not to be toted around to parties and picnics (or even around the home) but left in a corner ready to play tunes, podcasts, the radio, TV and more. The eye-watering price of this Wi-Fi speaker is just one bullet in the chamber of critics, but there are many more. Its design means it'll look odd in most audio set-ups (unless your home is so packed with Scandi decor that people confuse it for an Ikea showroom), you have to use a smartphone app to set up the speaker, and it's packed full of unnecessary features that sometimes keep reminding you you're not using them (looking at you, microphone!).
But if we're being on the level, the Bang and Olufsen Beosound Level is one of the best wireless speakers we've tested, and that's because it's the cream of the crop in terms of audio quality and versatility. The Beosound Level is compatible with just about every audio standard and feature introduced since the wax record was invented. Not only are things like Spotify Connect, AirPlay and Chromecast built in, but it has an old-school 3.5mm jack and Ethernet port.
The speaker also offers plenty of ways to tweak your audio experience, with different playback modes depending on how you orient it (though some are much more handy than others), and various sound profiles to pick between to tweak how audio sounds.
Because of the music quality aspects, we're struggling to be down on the Beosound Level. That's something we need to state given that you've just seen a positive score for the speaker and are about to read over a thousand words of criticism for it. But it's worth pointing out: this is a speaker for audiophiles and if you just want a budget or affordable speaker that plays music as soon as you press 'play', there are many other options out there for you.
Bang and Olufsen Beosound Level: Price and release date
Released in February 2021
Empties wallets at $1,899 / £1,449 / AU$3,250
The Bang and Olufsen Beosound Level went on sale at the beginning of February 2021. The speaker costs an eye-watering $1,899 / £1,449 / AU$3,250, which would make it one of the most expensive consumer-grade Wi-Fi speakers, especially considering the many other Bang and Olufsen offerings.
We should point out that in most regions, there's a black mesh version that's a little cheaper. In the UK, there's also a Lilac Twilight model, which is somehow even more expensive at £2,199. We tested the Gold Tone version, which is what the above prices are for.
The price means it's hard to compare to many rivals. Neither Sonos, Bowers and Wilkins nor Marshall have any similar products at this price point. That's because the sound is by far one of the priciest Wi-Fi speakers on the market.
In terms of function and price, it's best compared to the Devialet Phantom or Naim Mu-So, two other speakers with divisive designs and fantastic audio quality.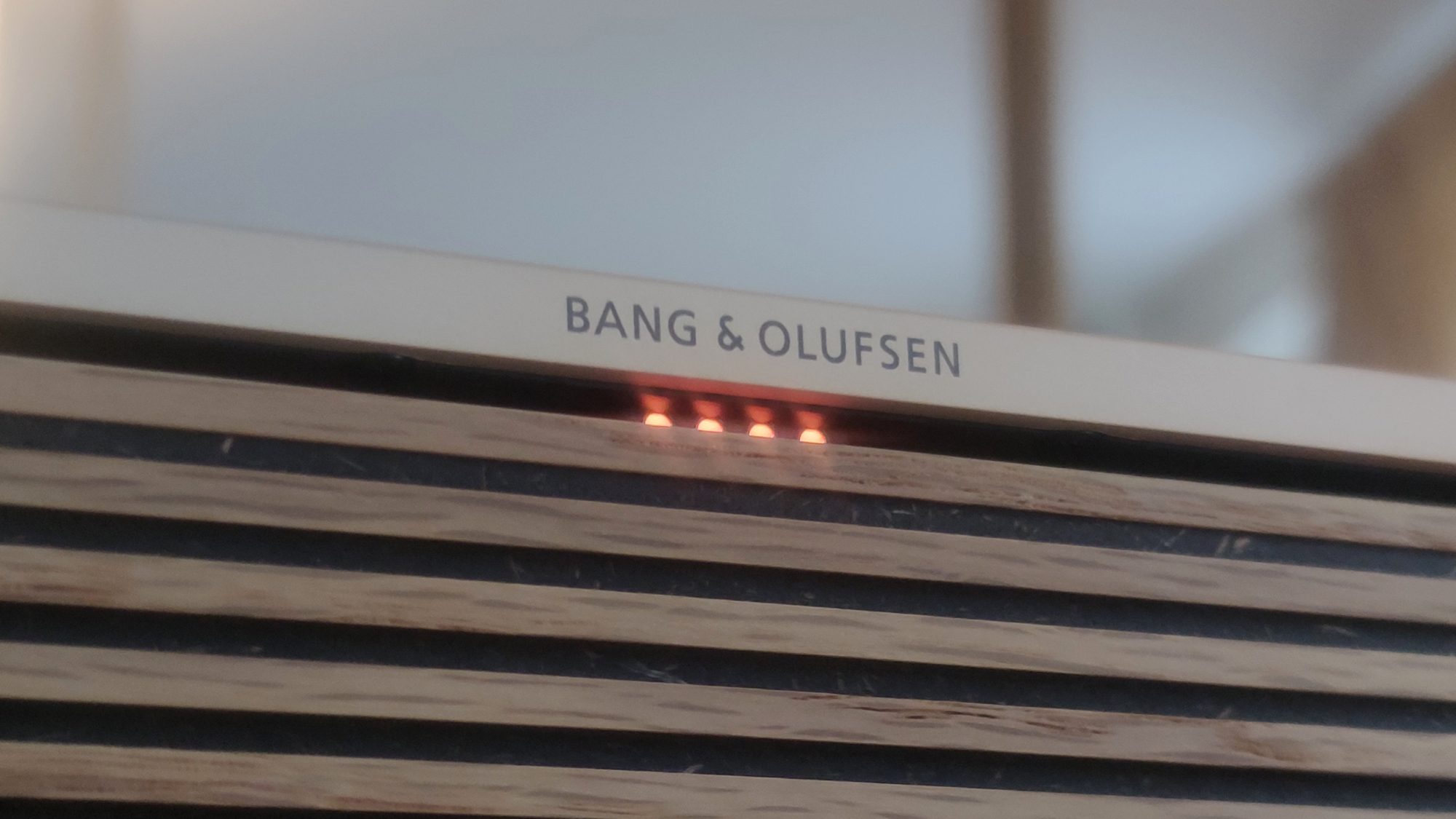 Bang and Olufsen Beosound Level review: Specs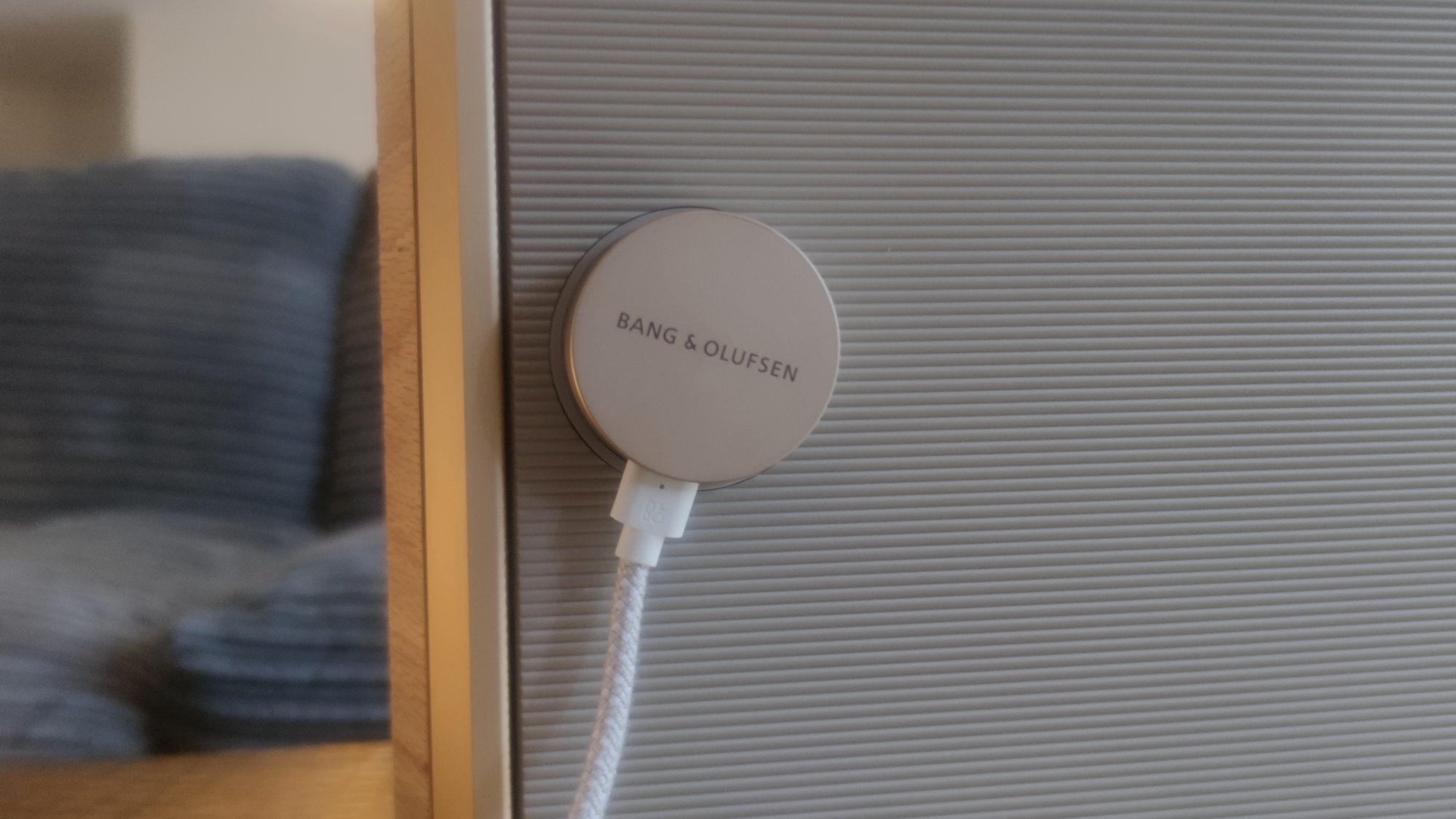 Bang and Olufsen Beosound Level review: Features
A 16-hour battery life
More connectivity features than you can shake a stick at
Phone / tablet app is required
The Bang and Olufsen Beoplay Level is packed to the brim with connectivity options. You've got old-school options like a 3.5mm aux port and ethernet dock as well as support for Bluetooth 5.0, 2.4Ghz and 5Ghz Wi-Fi and radio reception. It also has support for Chromecast, B&O's BeoLink Multiroom feature (for multiple speaker pairings), Google Assistant, Spotify Connect and Apple AirPlay 2.
The Beosound Level is ostensibly a Wi-Fi speaker but you've got plenty of connectivity options, something which gives it major points from us. We also tested Bluetooth, radio, Spotify Connect and more and all sounded solid, save for AirPlay. This offered worse-quality audio and pairing took much longer than other options, with less responsive device control during playback. Avoid!
Bang and Olufsen cites the Beosound Level as having a 16-hour battery life. Though, if you're like us, you'll just leave the thing plugged in rather than hunting around for a charging cable every 16 hours, especially since we noticed some battery drain issues when the speaker was off.
Charging is done with either a USB-C port on the back of the speaker or a magnetic charging fob that snaps onto the back of the gadget. This latter option was much more convenient and is what we resorted to. Charging the speaker from empty to full takes three hours.
You need to use the Bang and Olufsen app to set up your speaker – it's not optional, like on many rival devices. The app offers you the ability to fine-tune your listening experience with one of six preset sound modes (night, party, custom, etc.) and do other things like choose a radio station, set up multi-room listening and so on. Through our day-to-day use we didn't find ourselves booting this up much but audiophiles might find the offered options very handy.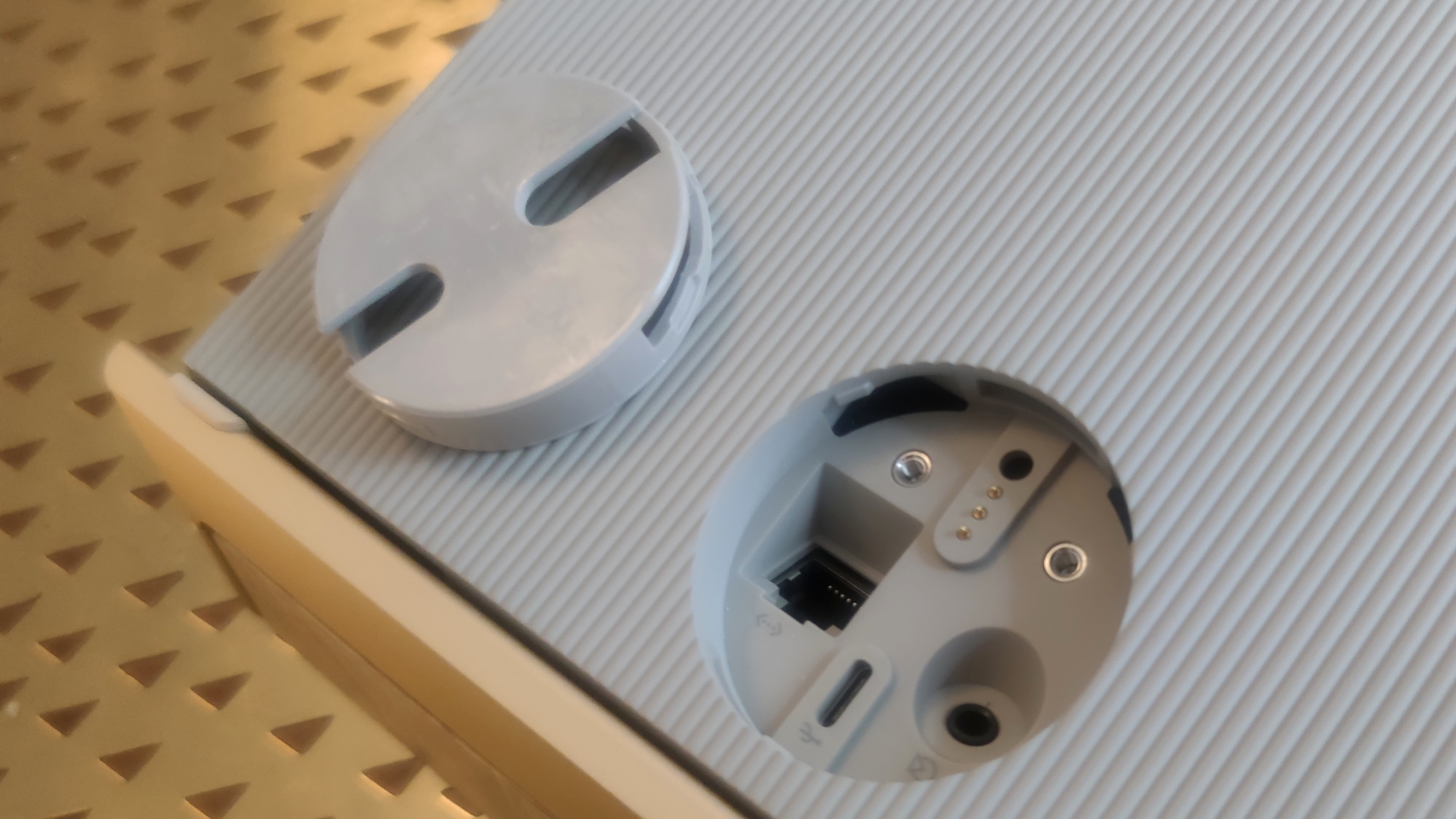 Bang and Olufsen Beosound Level review: Design
Gold Tone model has an apiary design
Plentiful buttons and modes on top bar
Heavy and large, with no IP rating
The design of the B&O Beosound Level is likely going to be a hot topic, as the appearance of this speaker is undoubtedly a divisive one. While it's won awards from some prestigious bodies, everyone who spotted it during our testing period opted for ridicule over praise.
To be frank, the speaker looks a lot like an apiary and we wouldn't have been surprised to see bees trying to make honey in it (if the British ecosystem had any of the black-gold buzzers left). The wood-texture look of the Level (at least for the Gold Tone version we tested) will certainly help it fit in with 'hygge' Ikea-inspired home decors, but if you have any other kind of home, the Beosound Level will stick out like a sore malm.
Unfortunately, our design quibbles aren't exclusively leveled at the Besound Level's aesthetic qualities, but at more objective points too. The speaker is designed to be used in different set-ups: you can stand it upright, lay it down or even hang it from the wall (if you want to shell out roughly $100 for a wall hanger).
These positions all have issues. Hang the Beosound Level from a wall and you're shelling out extra cash for a high risk of a dropped speaker – that's a "no thanks" from us. Standing the speaker upright does make it easier to fit in your home but audio quality suffers, and we found that the Beosound Level had to be used on hard surfaces, as when we tried to stand it on carpet it just toppled over. Laying the speaker flat may take up more room, and means it's tricky to charge it while in use, but it noticeably increases audio quality. This was our preferred choice during testing. While it's good that there are options for users, a slightly bigger stand would ensure that the Beosound Level could actually be used standing up.
When you first set up the Beosound Level, the number of buttons it has on the top can be quite overwhelming. As well as the power button and a microphone toggle, which announces that it's turned off every time you turn on the speaker, there's a volume up and down button. There are also lights showing you what level the volume is at, which is useful, a second microphone button, which is not so useful, and buttons for pausing, playing, skipping and rewinding tracks. In addition, there's a Bluetooth button and four 'favorites' buttons that you can map to radio stations, Google voice commands or Spotify Connect stations.
We didn't end up using these favorite buttons for anything other than testing purposes – you can't review a speaker if you stick to the tunes of one beloved playlist – but if you have a regular station or function you use, they could be handy. 
The other port of note on the speaker is the USB-C charging port, though it has a magnetic strip so you can charge it via a magnetic fob a la Apple's MagSafe if you prefer – we found this more handy. Hidden under this charging dock is a 3.5mm headphone jack and ethernet port, which will certainly be handy for some users depending on your tech set-up, though these are easy to miss if you don't read the user guide.
Despite being a wireless device, and having a handle, the Beosound Level certainly isn't a portable speaker. It weighs 3.3kg and measures 34.8 x 23 x 6.6 cm – suffice to say you won't be carrying this out on your picnics.
There's no official IP rating here but it's worth flagging another selling point of the Beosound Level. The speaker has a modular design, so if anything is damaged it's easy to simply repair that one part instead of getting a whole new speaker. In this regard it's built for longevity, which should make that four-figure price tag a little easier to swallow.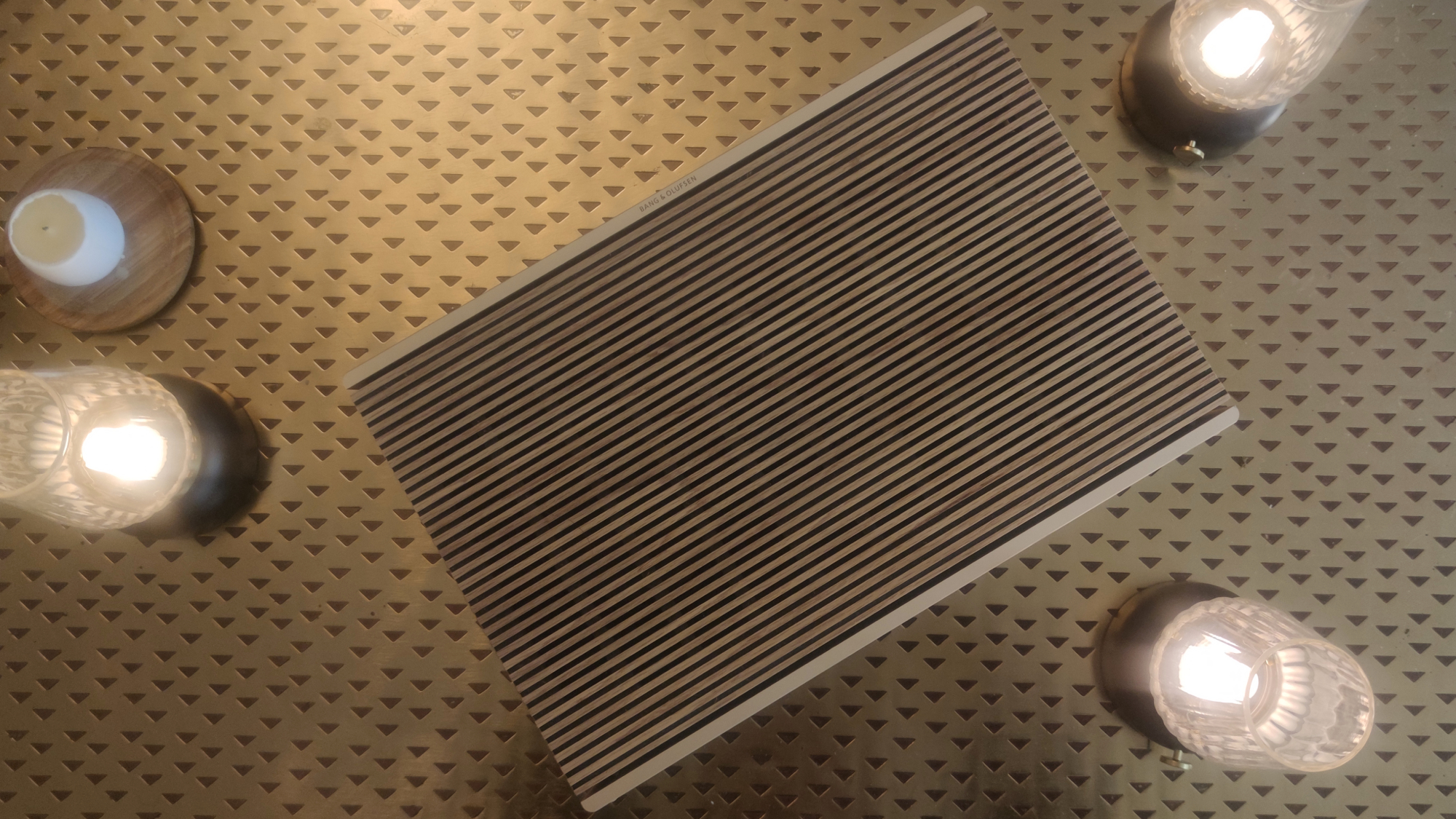 Bang and Olufsen Beosound Level review: Sound quality
Finally, we can say nice things about the Beosound Level! As you can imagine for a speaker that costs more than a month's rent in London, Bang and Olufsen ensures that you're getting fantastic sounds from the Beosound Level. 
There's a vast soundstage here, with different instruments easily identified and separated, even the ones that'd be first to go on a lesser speaker like background synths or keys. 
Whether we listened to the discography of Saint Motel, or Watsky, or even Bob Dylan, the speaker could bring out elements of a song that could easily be buried. In fact, when listening to podcasts the tone of a speaker's voice was more palpable than it otherwise would be.
The Beosound Level goes loud too – we generally tested it on a third of the max volume and it was already providing room-filling sound. For the sake of our neighbors, we didn't try to test the speaker at max, though an accident that involved us leaning on the 'volume up' button without realizing it showed that this thing can really hit deafening heights (if you're leaning on it).
We'd recommend you lay the Beosound Level down when you listen, as this enables 360-degree listening instead of 180-degree. Perhaps for static TV watching and desk working, the directional sound is fine, but for room filling audio, it is almost necessary.
If we had to nitpick, we'd say that in the default sound mode, the treble is dropped a teeny tiny bit in the mix. Of course, going into custom mode can fix this, but there are always trade-offs with this approach aren't there? Plus, the app's Beosound Level presets seem to have a love-hate relationship with bass, either snapping it from existence (Speech) or boosting it dramatically (Party). We found ourselves sticking with Optimal mode, though audiophiles can jump into Custom for their preferred sounds. 
This is certainly a minor point though, and we're hard-pressed to think of a speaker that doesn't go too hard or soft on bass.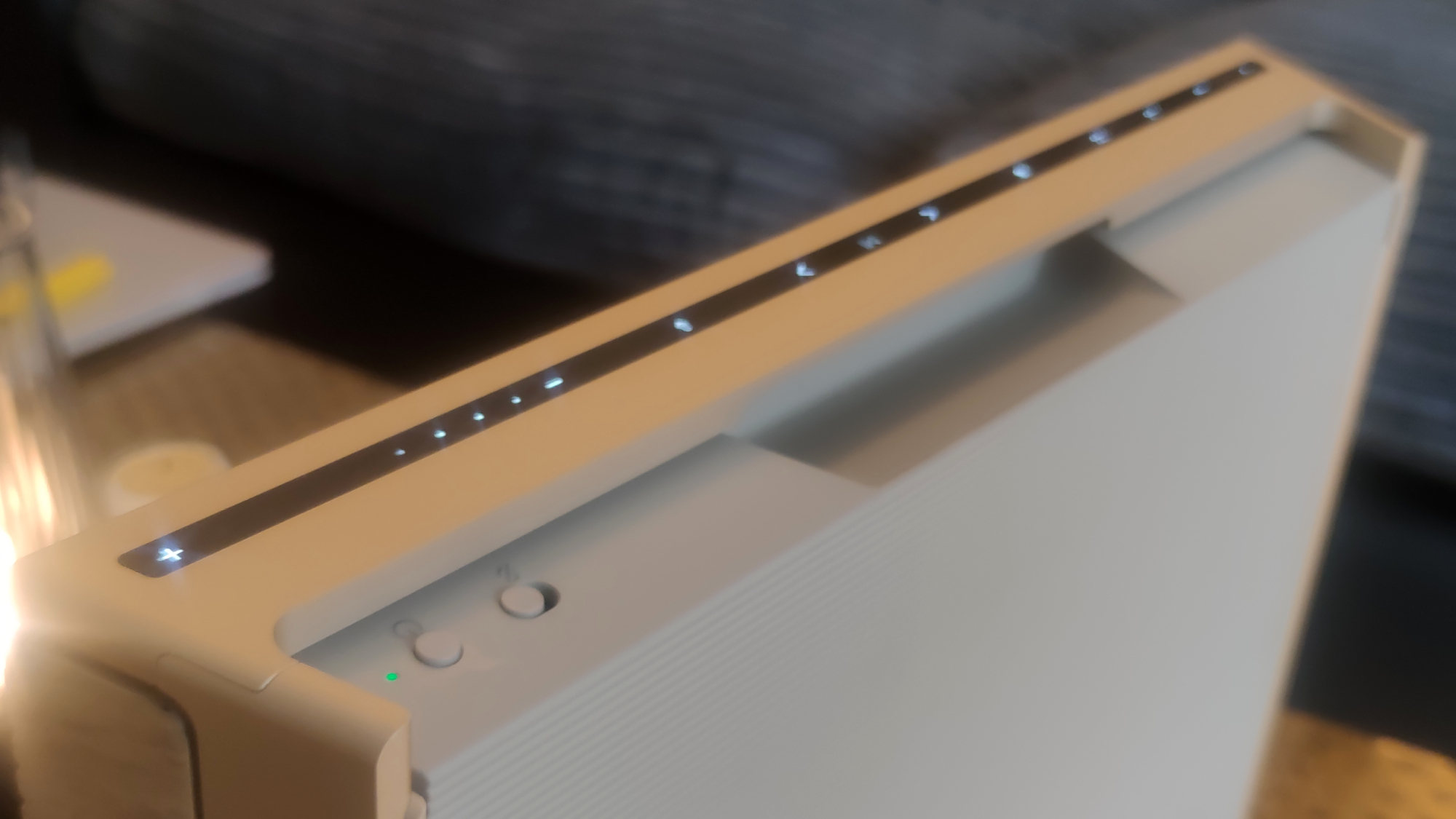 Bang and Olufsen Beosound Level review: Value
Don't come to the Bang and Olufsen Beosound Level expecting a value speaker. There are plenty of low-cost boxes, cylinders and spheres if you want decent audio and a handful of features at a low cost.
No. This is a premium speaker for the audiophile who wants it all. With its deluge of connectivity options, versatile sound stages and 'designer' appearance, this is a product for people who need the very best that money can buy (without dipping into professional gear or the really ludicriously-priced top top end of speakers).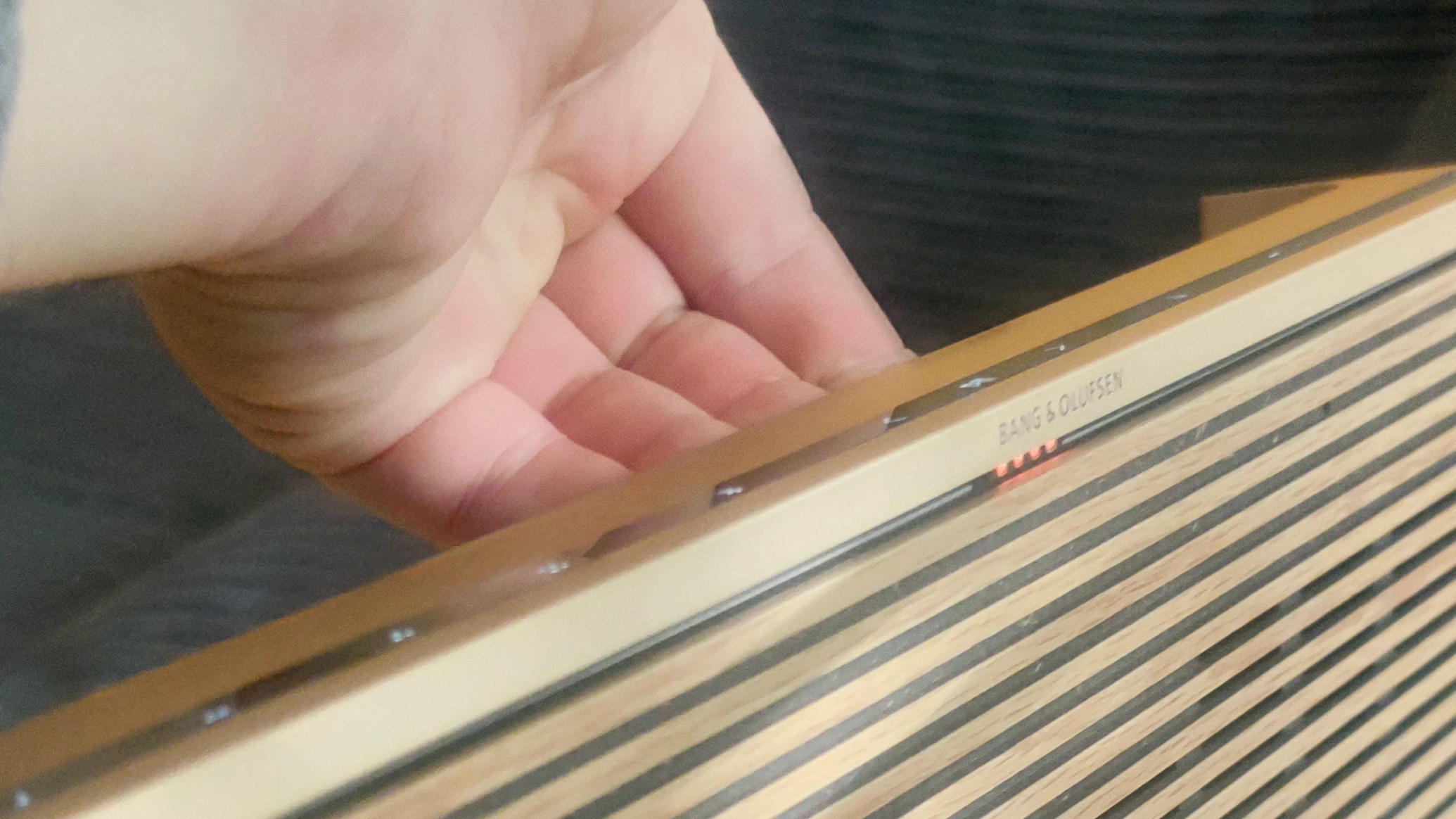 Should I buy the Bang and Olufsen Beosound Level?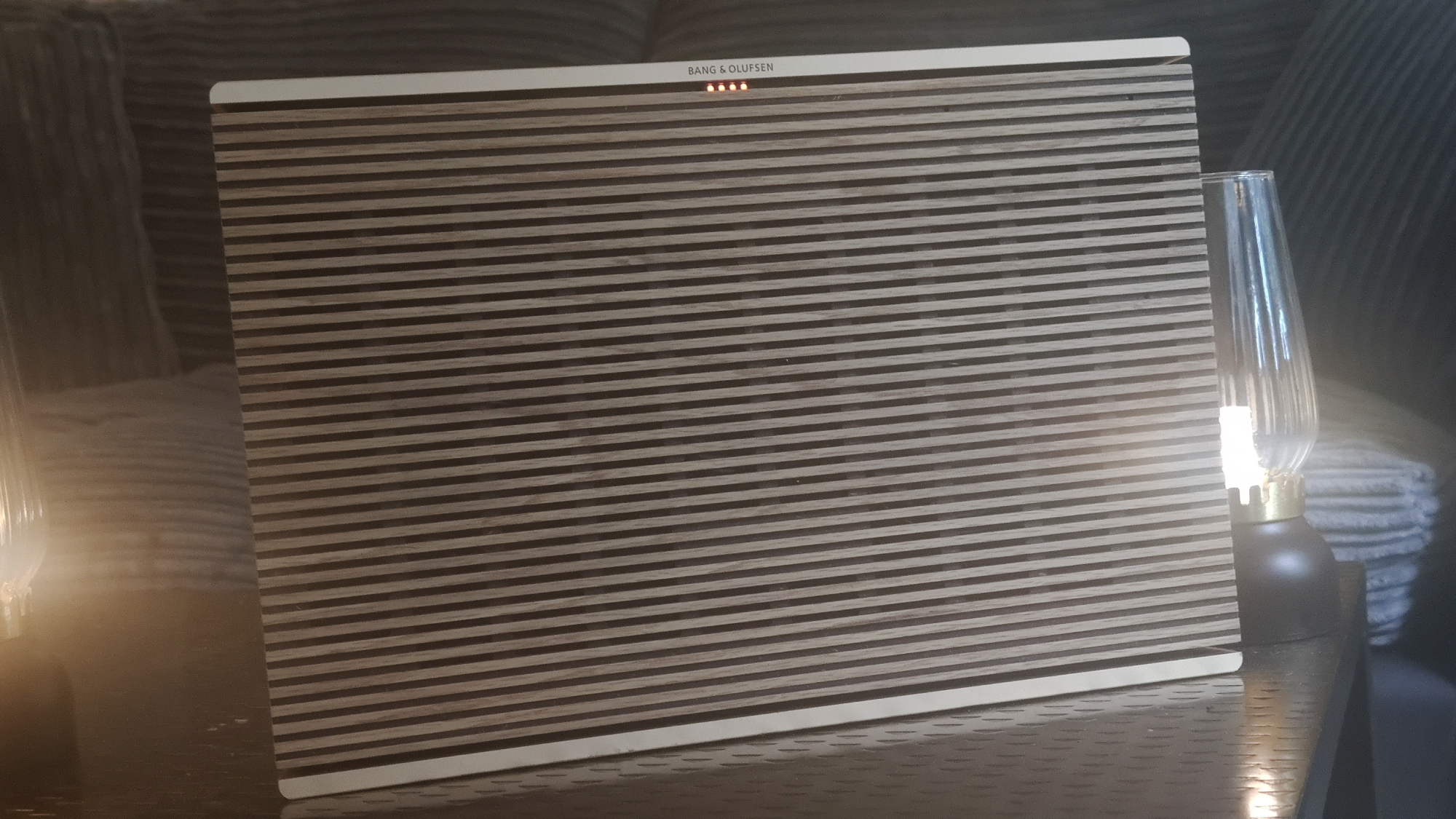 Buy it if…
Don't buy it if…
Bang and Olufsen Beosound Level review: Also consider
First reviewed in August 2023