7:18 pm | June 15, 2023
---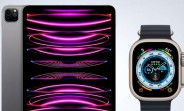 Best Buy has added the Apple Watch Ultra and the 11 and 12.9-inch iPad Pro to its Upgrade+ financing program for approved Citizens Bank clients. It allows buyers to lease either device for 36 months and then either return the device, keep it, or upgrade to the next model. It breaks down like this - the $799 Watch Ultra and iPad Pro are financed from $17.32 per month for three years and then in month 37 the buyer has a $175.78 final payment. The final payment is due if you want to keep the device. If you return it or upgrade to the next one, Best Buy will absolve the final...
4:48 am | April 7, 2023
---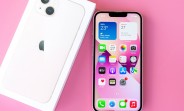 Earlier today, Best Buy has started selling unlocked iPhones in the US. The mega chain store was previously offering iPhones of course, but only on carrier contracts. From now on, you can grab one without any long-term commitment whatsoever, and in unlocked form so you can use it on any network you want to. There is, however, a pretty substantial catch, at least for the time being. The iPhones in question, which you can buy unlocked at Best Buy, are the iPhone 12, iPhone 13, iPhone 13 mini, and third-generation iPhone SE. That's right, no iPhone 14 or any of its siblings from the latest...