Alienware AW2524H 500Hz: Two-minute review
The Alienware AW2524H 500Hz does what it sets out to do and does it well. It provides up to a 500Hz refresh rate – faster than any of the best gaming monitors out there – and a response time of 0.5ms as well as some solid HDR and surprisingly good color accuracy, at least in the sRGB space, for a visual experience that's more than a gimmick.

The real question then is whether or not the Alienware AW2524H 500Hz is worth the upgrade. After all, not everyone can take advantage or even reach its highest levels of performance. Your gaming skill level, the kinds of games you play (open-world aficionados should look at the best 4K monitors instead), and whether your GPU can even keep up are all factors on whether this will benefit you.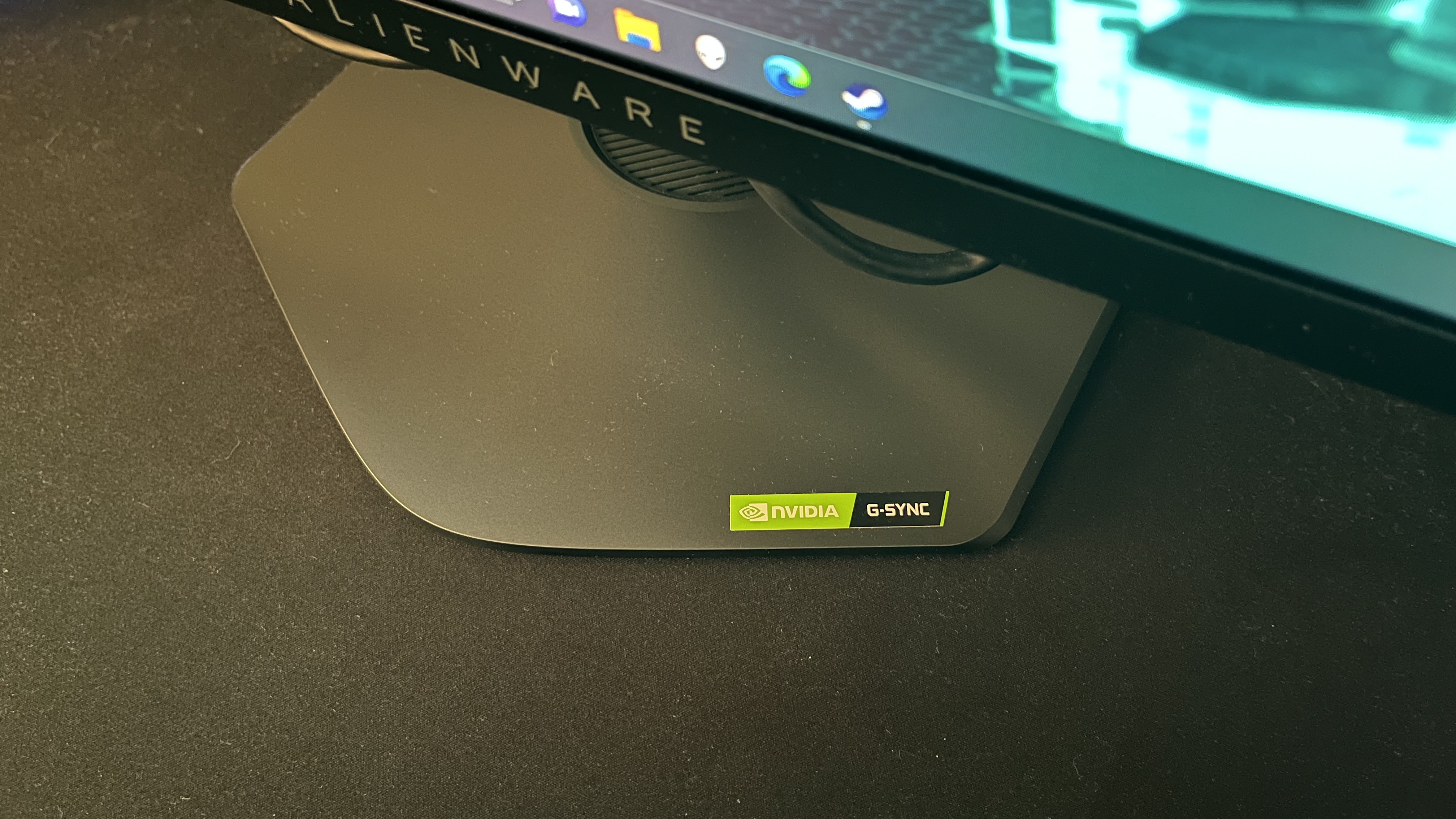 While the price is not outrageous compared to most other high-performing monitors, it's enough to make the average gamer swoon. Really, it might be better to say that it's great for a small subsection of competitive gamers.
For those people, its small footprint is actually a benefit. The Alienware AW2524H 500Hz is not an immersion machine to gallop around in Red Dead Redemption 2. Instead, it's the perfect 24.5-inch size and form factor for competitive gaming where you're focused on details like small, quick movements with all the action right in front of you. 
That small form factor is also helpful in the fact that its base doesn't take up too much desk space. And, if you have a somewhat cramped desk, you can tilt, swivel and raise/lower the panel quite a bit, though you won't be able to turn it to portrait mode.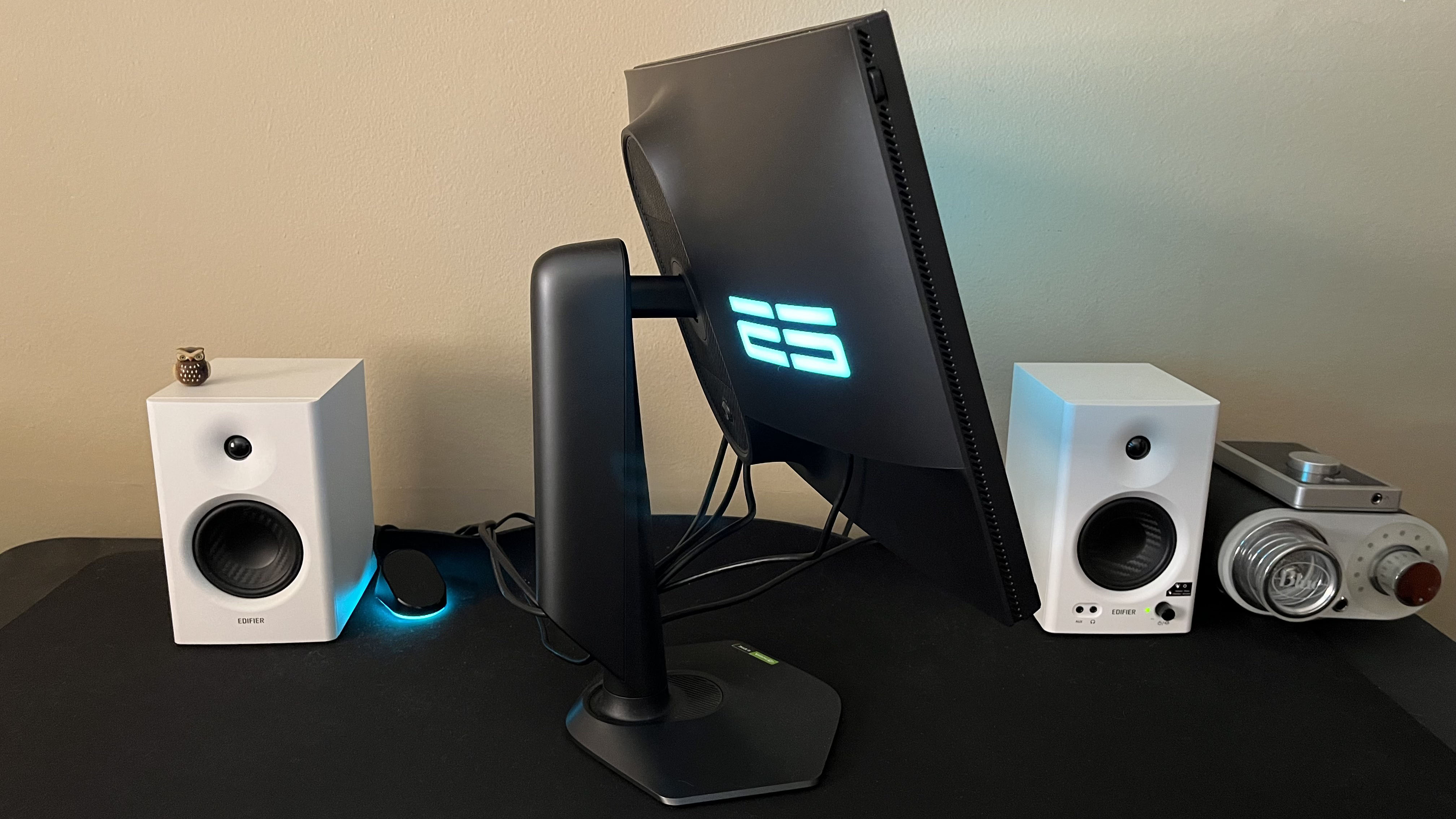 Cable management built into the stand keeps things nice and tidy in the back, especially if you plan on taking advantage of all the ports that are on hand. While there's no USB-C, an unfortunate omission for us multitaskers, it does come with DisplayPort 1.4 and two HDMI 2.1 inputs, the latter being capped at a 240Hz refresh rate, along with a USB hub that includes four downstream USB 3.2 ports and one upstream USB 3.2 port.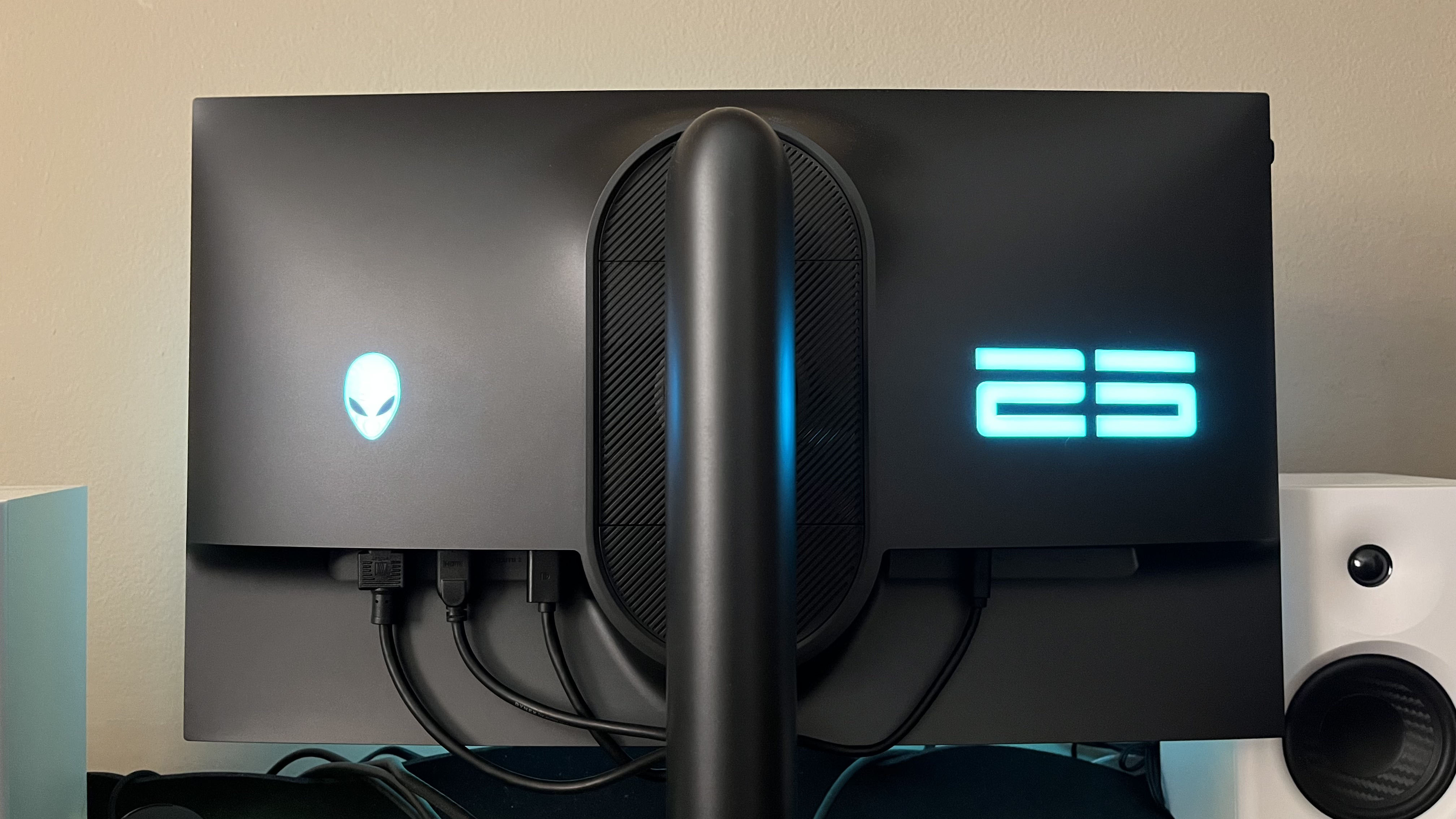 Though the USB hub is a nice addition for charging devices, I wasn't able to transmit data. I could plug a keyboard or mouse into a port for charging but not to use with the PC that the USB hub is connected to. However, the headphone jack (there's also a line out) will transmit audio from whichever source you're currently using.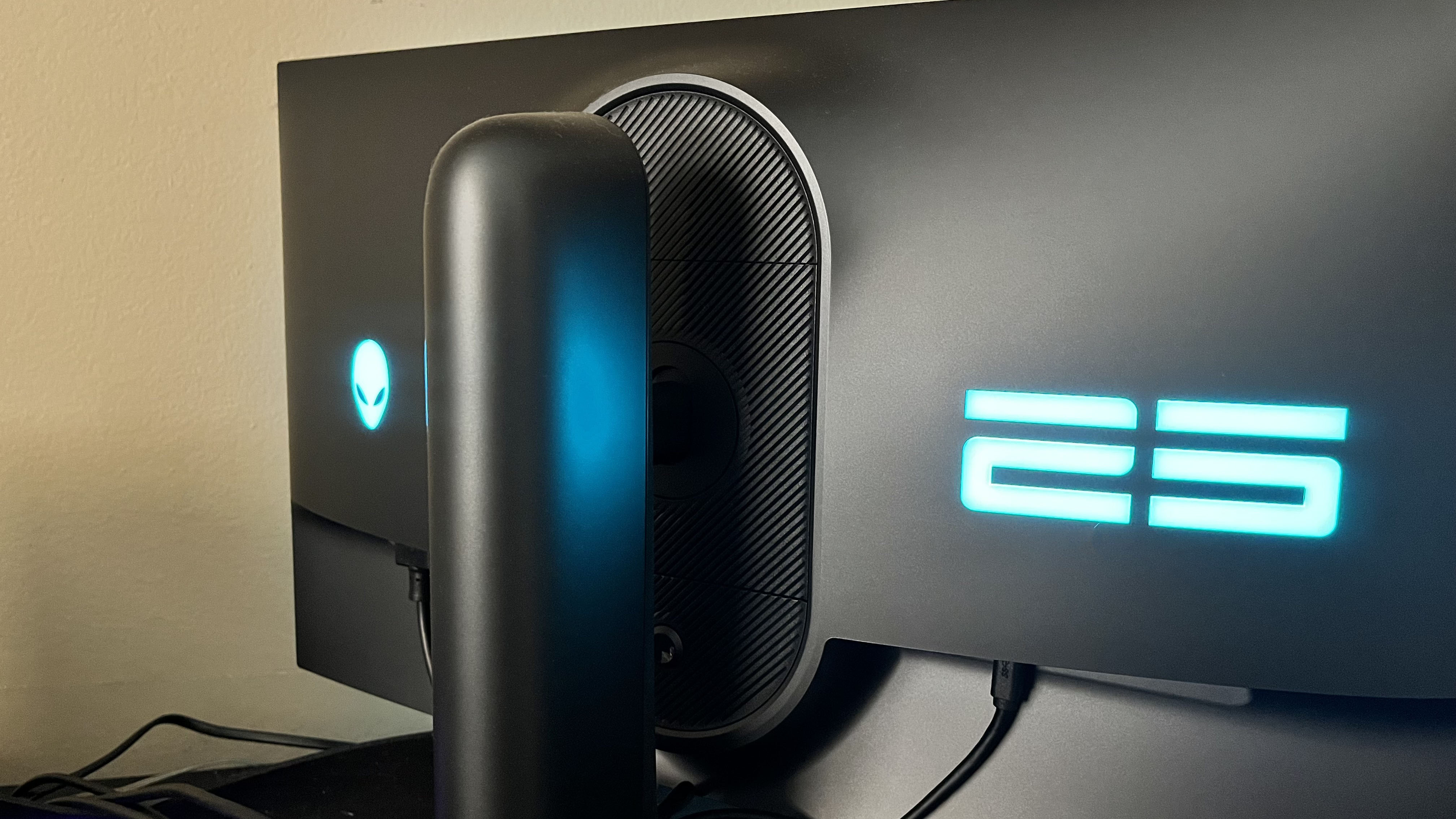 The RGB lighting often seems like an unnecessary addition to a monitor, but its inclusion here is a nice touch. While you won't be able to look directly at it during use, it's bright enough to give off an ambient glow similar to what you would get from a Govee or Nanoleaf product, provided you have the gaming monitor set near a wall to bounce the RGB off.
In terms of performance, the Alienware AW2524H 500Hz is far from a paper tiger. You can really achieve 500fps. However, that comes with some caveats. To start, you need hardware capable of keeping up with this monitor. After all, its 500Hz refresh rate and its 0.5ms GTG response time – both of which are actually the overclocked settings from 480Hz and 1ms respectively –  take up a lot of graphical resources.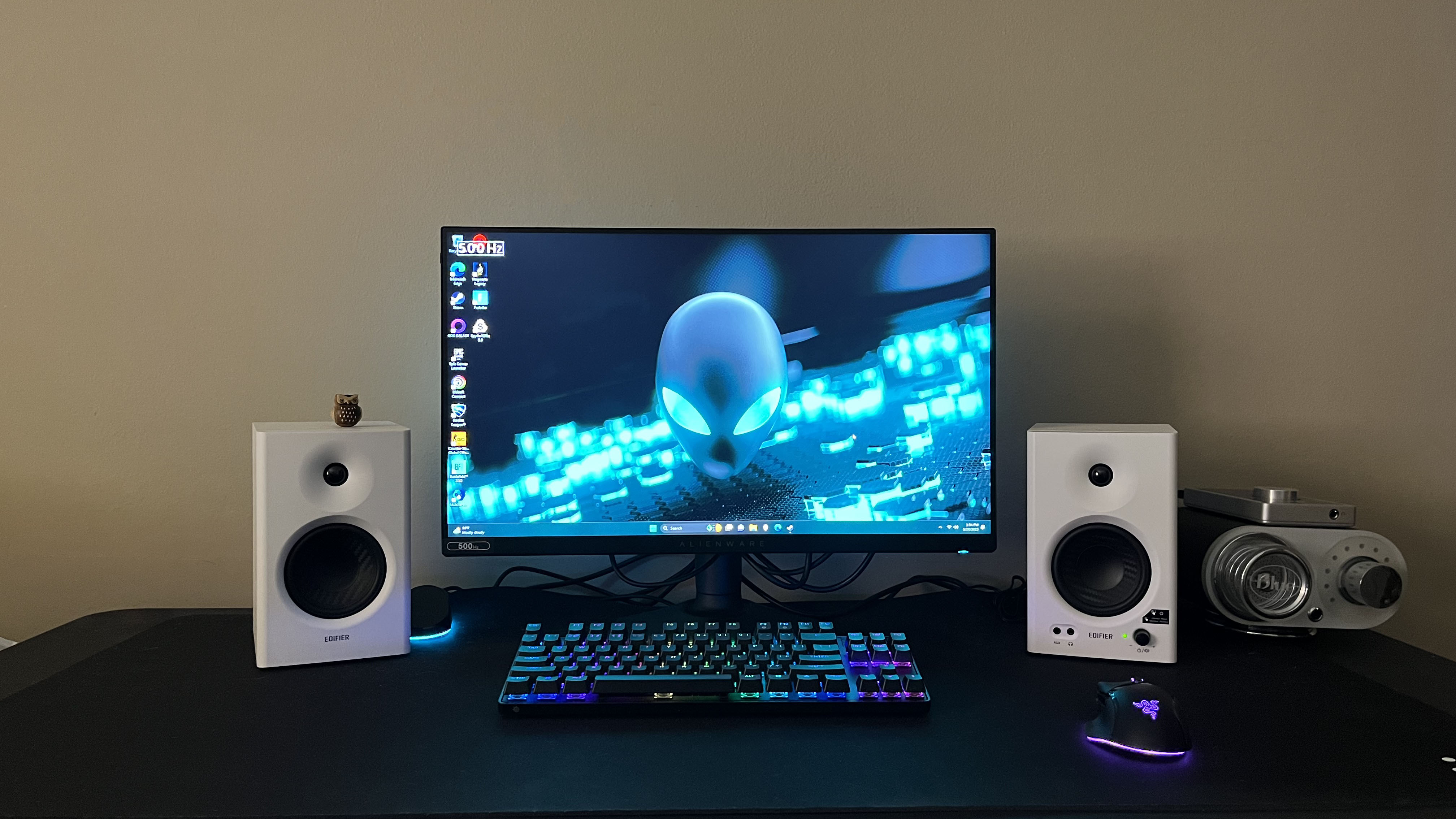 I tested this monitor with two different PCs, one sporting an Nvidia GeForce RTX 2080 and one with an RTX 4090. With the RTX 2080, I could only get 500 fps with CS:GO. Rocket League would mostly stay in the 300 fps range. More graphically demanding games such as Far Cry 6 would barely make 100 fps.
The RTX 4090, however, ran CS:GO and Rocket League at a solid 500fps. Fortnite bounced between 480 to 490. Games like Far Cry 6 (170ish on low settings), Cyberpunk 2077 (250 on low), and Battlefield 2042 (280 on low) all gave results that were much better than the RTX 2080.
To that point, a lot of games are just not going to give you close to 500fps right now. Luckily, most competitive games aren't graphical juggernauts and are meant to be enjoyed on everything from kitted-out gaming PCs to consoles. So, if you're considering this monitor for one of those, you'll certainly make the most out of that incredibly high refresh rate.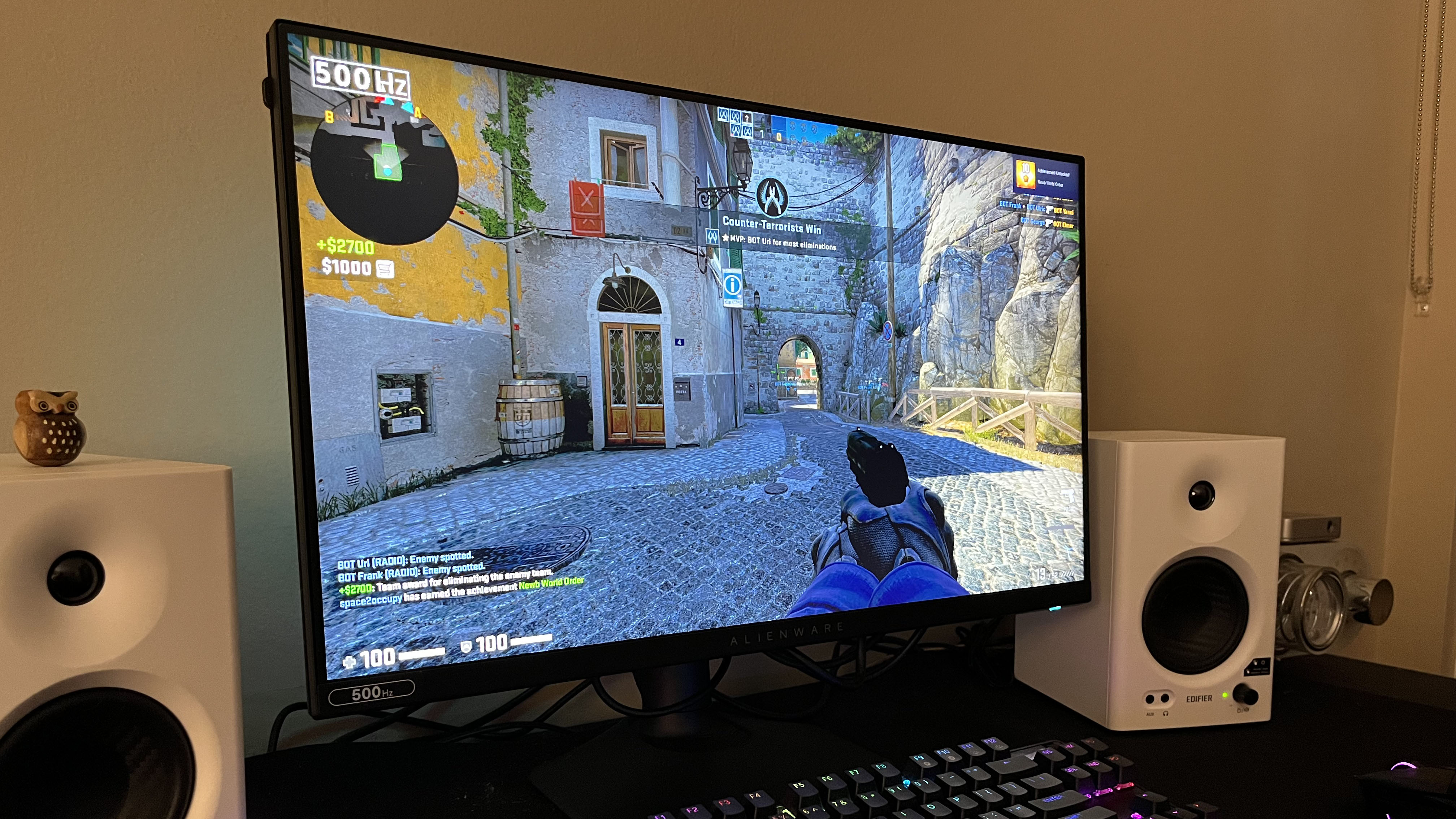 In general, though, the Alienware AW2524H 500Hz responded beautifully. Even the games that didn't hit 500fps still resulted in an experience that was without any latency, screen tearing, or ghosting. They felt more immersive because they were more stable. Honestly, I would almost consider this over a 4K monitor at 60Hz. Of course, its 99% sRGB color coverage and Vesa Certified HDR400 help.
While the included HDR is not the best out there, it does make a difference. I find that not only do colors pop more thanks to the contrast but that I can use the screen with lower brightness settings and still see everything clearly since lower light areas still retain their detail.
If my experience was so solid even when I was getting fps in the 200-300 range on many games, then why not just get something with a 240Hz refresh rate? You can certainly find one that's much cheaper than this display.
To get a handle on that, I actually tested the Alienware AW2524H at 240, 360, and 500Hz. For games like Cyberpunk 2077, the various refresh rates made little difference. But, for CS:GO and Rocket League, I experienced something interesting that I think makes this monitor worth consideration for any competitive gamer.
While I couldn't see much of a difference (the difference between 240Hz to 360Hz, for instance, is an almost imperceptible 1.4ms), I could feel it. Everything felt more stable and more concrete like I was actually moving around in that environment instead of moving pixels around while a computer recreated an image every couple of milliseconds. 
Is it worth the cost? For the right competitive gamer looking for a new monitor, possibly. 
Alienware AW2524H 500Hz: Price & availability
How much does it cost?   $829.99 / about £680.44 / about AU$1236.12 
When is it available? Available now
Where can you get it?  Available in the US, other territories not yet announced 
Fast refresh rate monitors almost always come at a premium, and the Alienware AW2524H 500Hz is no exception. At $829.99, it's out of range for all but the most committed gamers. That's more than some budget gaming PC builds. Since it takes some serious hardware to really push, you're also going to need a solid GPU. Gamers still using a 1000 or 2000 series Nvidia GPU – and there are many – will have to shell out to upgrade their systems to take advantage of this display.
While many 240Hz monitors, like the AOC Agon Pro AG274QG, sit in a similar price range or are just a few hundred dollars cheaper such as the Samsung Odyssey G7, you won't need quite as robust of a PC to get the most out of them. Plus, both run at a higher 1440p resolution. For those wanting to get fast refresh rates without spending that kind of money, the AOC CU34G2X achieves a respectable 144Hz along with a QHD resolution in a 34-inch panel for half the price of this Alienware model.
If you are considering buying the Alienware AW2524H 500Hz, then be aware that it's currently only available in the US and China at the time of writing.
Alienware AW2524H 500Hz: Specs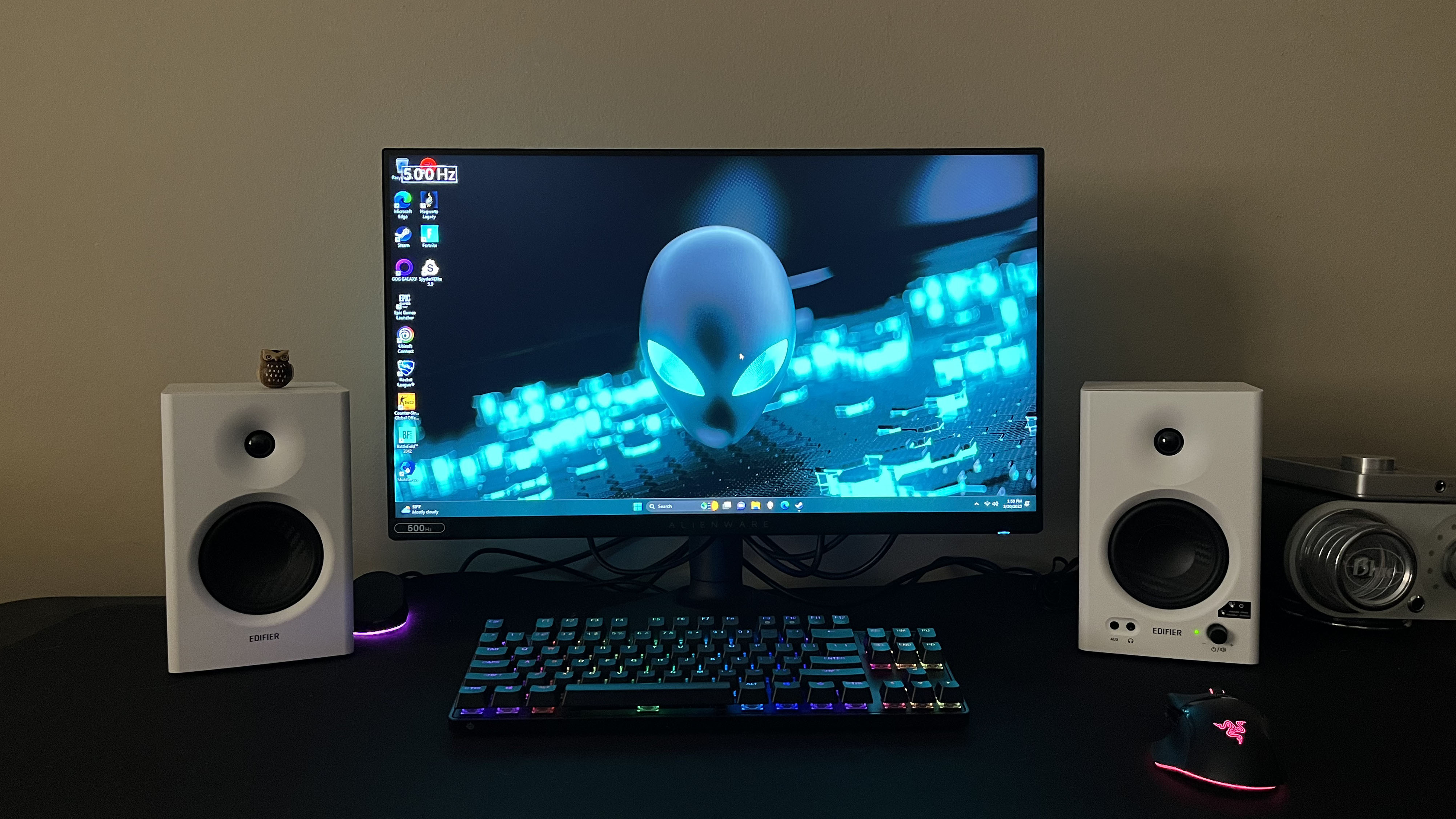 Should you buy the Alienware AW2524H 500Hz?
Buy it if...
You want the latest and greatest
The Alienware AW2524H 500Hz is expensive but not unreasonable for the first 500Hz gaming monitor on the market. If you want that next-level performance that no one else has, this is for you.
You want silky smooth performance
That unrivaled 500Hz refresh rate and 0.5 g2g response time provide a performance that feels so smooth, even if it's hard to see much of a difference.
Don't buy it if...
You're on a budget
At over $800, this display is not cheap. Plus, you're going to need a powerful GPU to run most games at those high refresh rates.
You have a monitor with a very high refresh rate
Going from 240 to 500Hz is not a night and day difference. You may not even perceive one. If you already have a monitor with a high refresh rate, save your money.
Alienware AW2524H 500Hz: Also consider
How I tested the Alienware AW2524H 500Hz
Tested over a week
Tested with different and different kinds of games
Used a colorimeter to test color accuracy
To test the Alienware AW2524H 500Hz Gaming Monitor, I spent a week with it, playing all sorts of games from popular esports titles like CS:GO and Rocket League, more controversial ones like Battefield 2042, and more graphically intense single player titles like Cyberpunk 2077 and Far Cry 6.
While testing, I kept a refresh rate counter on and then ran each game on low and high graphical settings as well as at 240, 360, and 500Hz. I turned the HDR on and off, tested the ports, and did general checks like adjusting its ergonomics. I also tested the monitor with a computer sporting an Nvidia GeForce RTX 2080 and one with an Nvidia GeForce RTX 4090.
Having spent the last few years reviewing tech gear for gaming and otherwise, I've gotten a feel for what to look for and how to put a piece of kit through its paces to see whether it's worth the recommendation. And, I've spent even longer playing computer games so I have an understanding of what gamers look for to get the most out of their titles.
First reviewed March 2023