One-minute review
The changing seasons can make it difficult to precisely predict the indoor temperature and air quality, yet with the Dyson Purifier Hot+Cool Formaldehyde HP09 you can prepare for any eventuality.
At this point, we all know Dyson is king when it comes to all things air, from making some of the best vacuum cleaners to its prolific Dyson Airwrap. Now, it adds the Dyson Hot+Cool Formaldehyde to its collection of bladeless fans, an all-in-one air treatment device packed with smart functionality and wonderful design features.
This makes for a convenient and sophisticated device that removes the need for you to own separate heating, cooling and air-purifying appliances. However, it should come as no surprise that, with it being a sophisticated Dyson product, the Hot+Cool Formaldehyde comes with a fairly hefty price tag – which is one of our biggest gripes with the device. 
However, for that high price it delivers good bang for your buck. Not only can this air purifier destroy the carcinogenic formaldehyde, but it can do so without the need for a replacement filter; its catalytic filter is self-sustaining, trapping formaldehyde molecules into water and CO2. The rest of the filtering is handled by two pairs of replaceable filters: HEPA H13 particulate filters and carbon filters that Dyson claims work with its catalytic filter to remove 99.95% of particles from the air down to 0.1 microns. 
Standing at 30 inches / 764mm tall, the Hot+Cool Formaldehyde is smaller than some of Dyson's other air treatment appliances, and its 8.6in / 220mm diameter base is pretty space-friendly, meaning it can sit happily on a table or the floor. The fan can be tilted, too, and offers 350 degrees of oscillation, making it easy to optimize airflow regardless of where you position the device.
As you'd expect, the Dyson Hot+Cool Formaldehyde is aesthetically beautiful, with a futuristic – yet not obtuse – design. It's a little bit of a shame there are no alternative colorways, though; the bronze base and matching remote might not suit every home. 
The Hot+Cool Formaldehyde comes with a remote that attaches to the top of the unit magnetically, but there's also a sophisticated, easy-to-use app that allows remote control. The latter offers generous insight into the air quality in your home, tracking not only the temperature and humidity, but also the levels of pollutants and particulate matter (PM2.5, PM10, VOC, NO2, HCHO). You can also check on the status of the Hot+Cool's filters via the app, ensuring they're replaced in good time. 
Aside from the hefty price, our only real criticism of the Dyson Hot+Cool Formaldehyde is that it lacks the ability to automatically switch on when it detects changes in the air. Otherwise, it's an absolute dream to have and use around the home, comprehensively caring for your lungs in ways you might not even know you need.
If you prefer to have an appliance which circulates air that is cooled over time then head to our best fans guide. All those featured have been reviewed by a member of the Homes team, and some are more affordable than you may first thing.
Dyson Purifier Hot+Cool Formaldehyde HP09 review: price and availability
 List price: $769.99 / £699.99 / AU$1,149.00 
Available in the US, UK and Australia 
The Dyson Purifier Hot+Cool Formaldehyde HP09 will set you back $769.99 / £699.99 / AU$1,149, and is available online at the Dyson store, on Amazon, as well as some local retailers such as Best Buy in the US, John Lewis and Currys in the UK, and JB Hi-Fi in Australia. In the UK, it's only available in its Gold / White colorway, but in the US and Australia, you can opt for a Gold / Nickel variant.
It comes with a remote and a set of HEPA + carbon filters ready for installation. Replacements cost $79.99 / £65 / AU$99, which Dyson recommends you do once every 12 months to ensure optimal performance.
Price: 3.5/5  
Dyson Hot+Cool Formaldehyde air purifier review: Specs
Dyson Purifier Hot+Cool Formaldehyde HP09 review: Design
Compact and easily moved 
LCD screen 
Bladeless fan 
As is to be expected from Dyson's high-tech and futuristic devices, the Hot+Cool Formaldehyde is a stylish and svelte unit, taking the form of many of the rest of Dyson's bladeless air treatment products.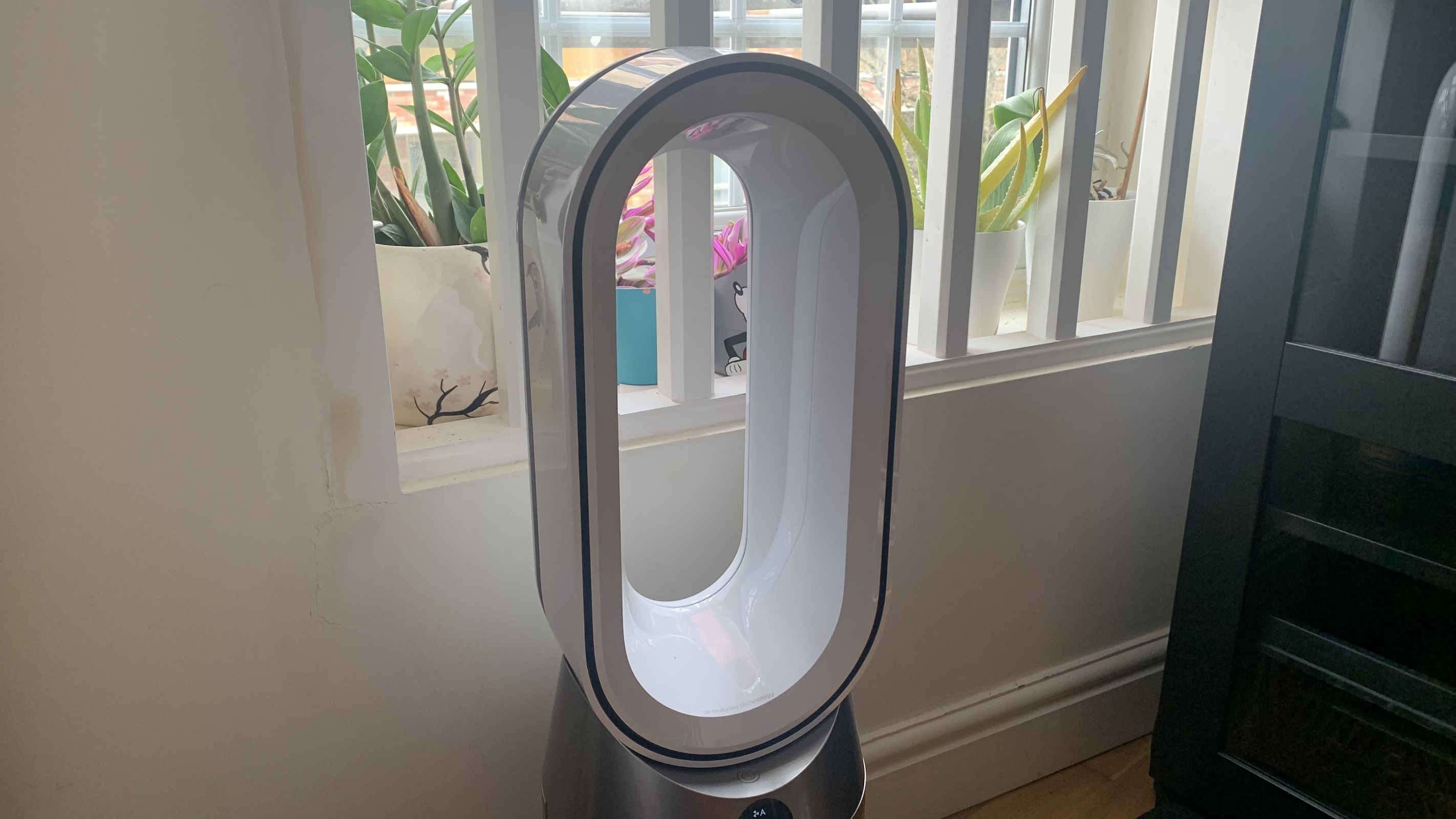 Measuring 30 inches x 8.6 inches / 764mm x 220mm (H x D), the Hot+Cool Formaldehyde is pretty compact, especially considering the number of features it houses. It's light enough at 12.6lb / 5.5kg to be moved around your home fairly easily, and the 5.9ft / 1.8m cable is a decent length to ensure it can be positioned where you need it.
The base of the unit is encased in matte gold, with holes through which air is drawn in to be filtered, moving to the top-mounted bladeless ovular fan. It's here that you'll find the HEPA and carbon filters; the catalytic filter sits deeper within the machine, filtering out pollutants and particulate matter from the air.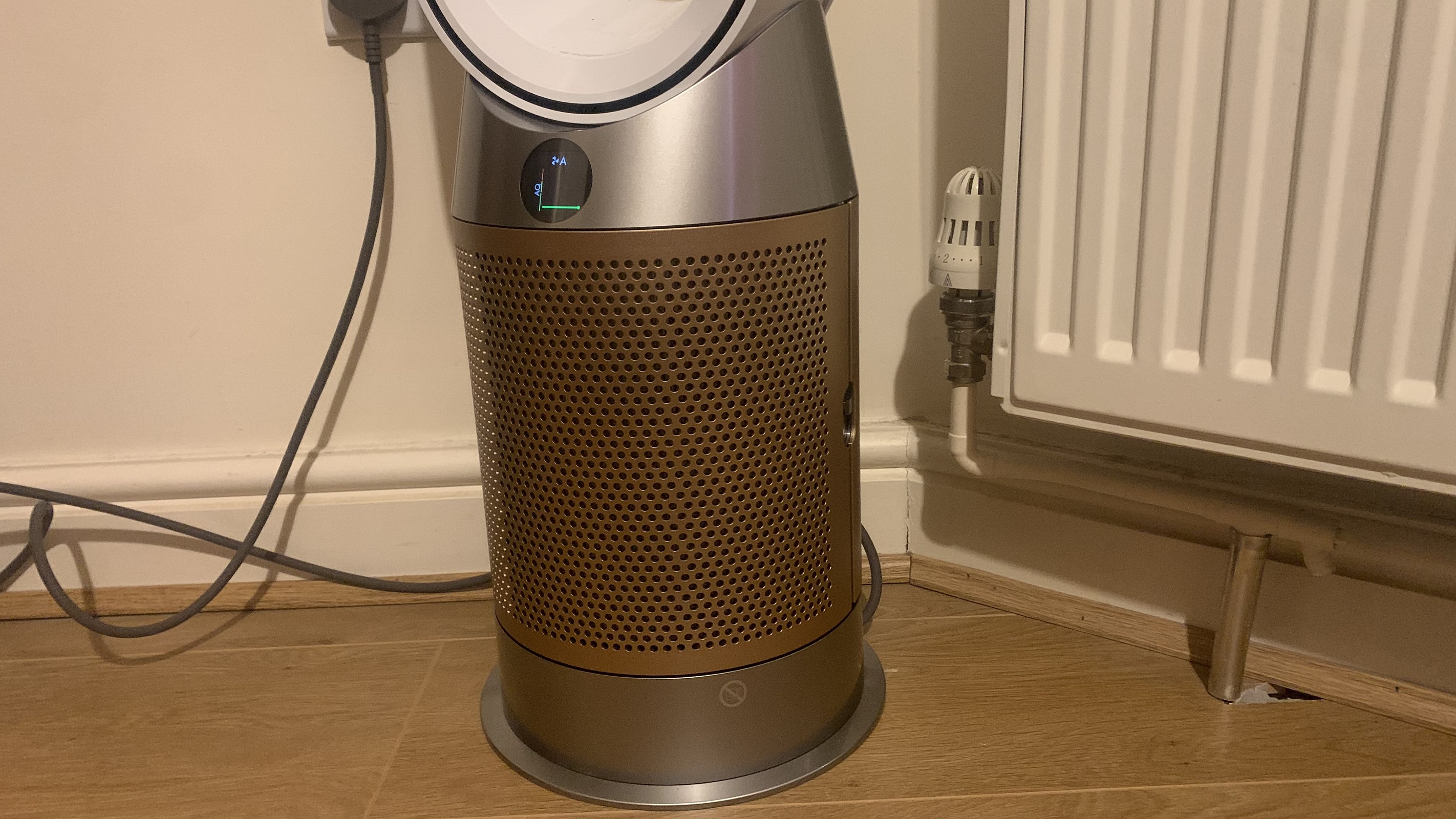 The fan offers 350 degrees of oscillation, and can be tilted up or down. Note, too, that the airflow can be set to move both forward and backward, for those occasions you don't want the air directly projected at your face. Just beneath the fan is a small LCD that displays live data.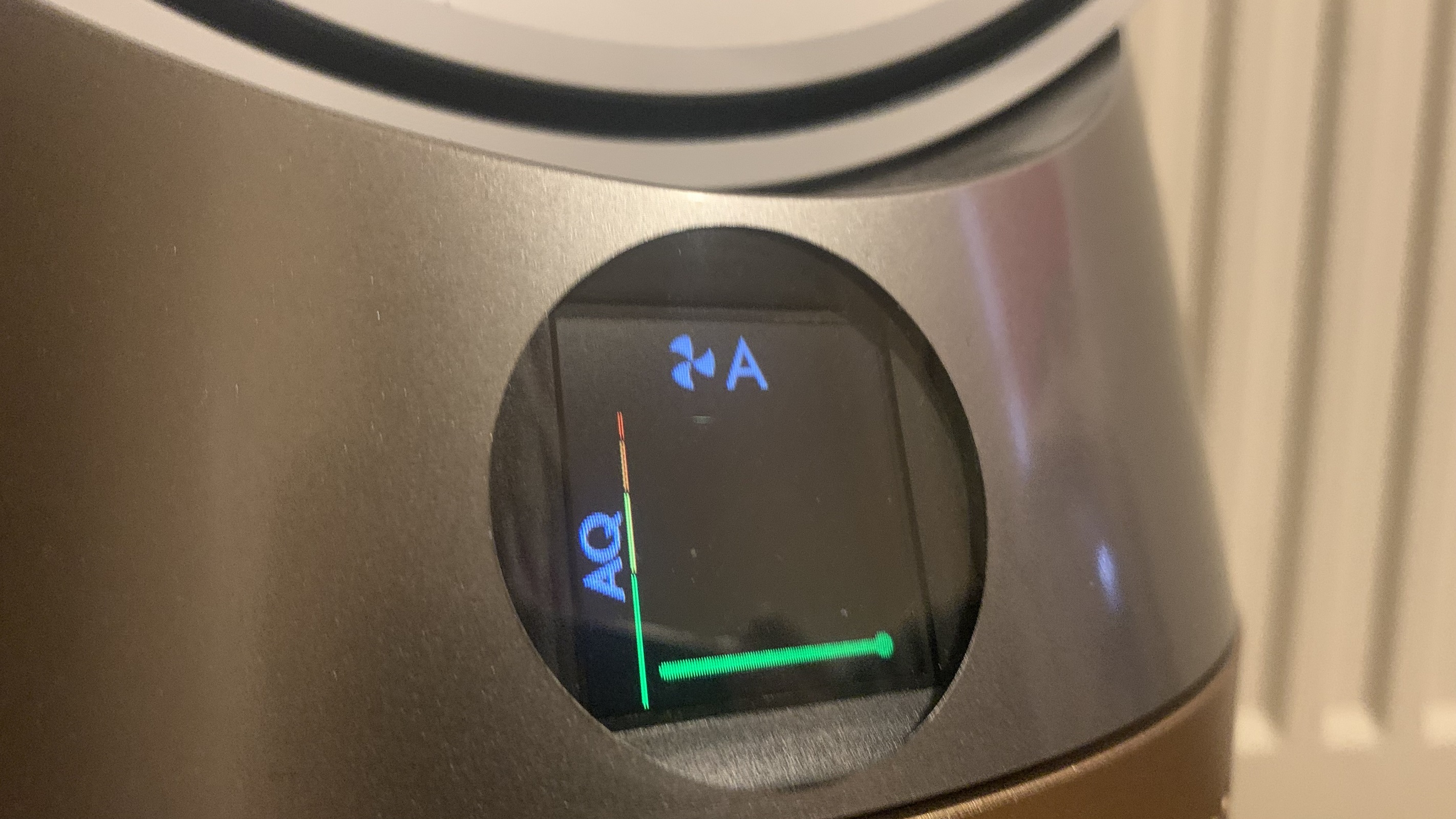 The Hot+Cool Formaldehyde arrives with a matching gold remote, which, rather handily, attaches to the top of the fan magnetically. It's pretty easy to knock off, though, especially when the fan is tilted.
Design: 4.5/5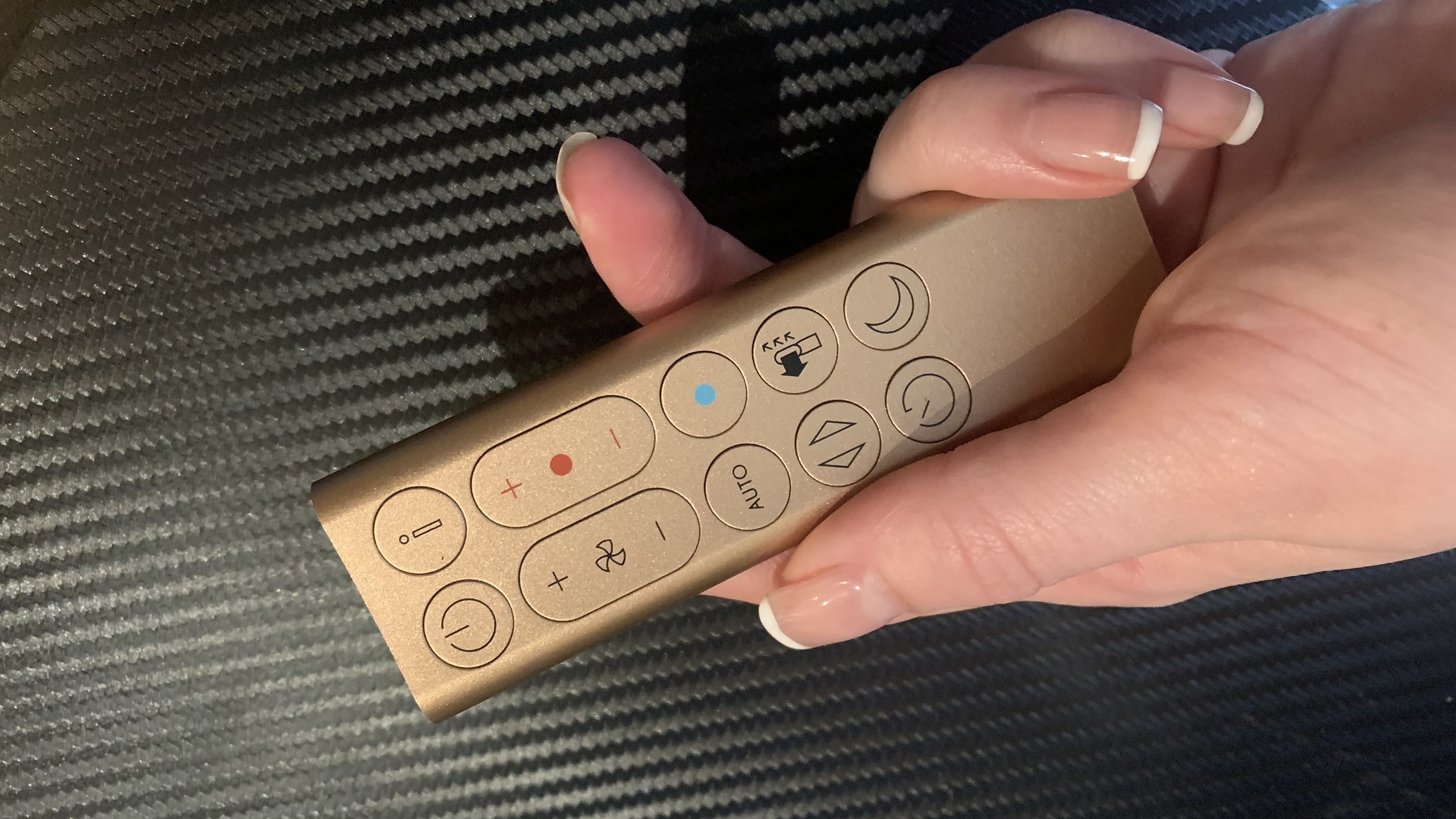 Dyson Purifier Hot+Cool Formaldehyde HP09 review: Performance
Quiet night mode setting
Rapid purification 
No automatic features
On test, I was super-impressed by the Dyson Purifier Hot+Cool Formaldehyde HP09, which performed brilliantly for heating, cooling and purifying. 
The fan offers 10 power settings, allowing you to customize the speed of airflow, which spans from a soft waft to a powerful blast of cold or hot air. It's surprisingly quiet in operation, too; in night mode, the fan auto-adjusts to the soft, quiet level 4, and its lowest setting is whisper-quiet, registering just 40db on our decibel meter – which is the equivalent volume of a quiet library. Even on its highest setting, the Hot+Cool Formaldehyde registered 60dB, which is about as loud as a spoken conversation.
With the app and the controller, you can adjust the Hot+Cool Formaldehyde's oscillation, rotation, and direction – all of which are incredibly useful if, like me, you find yourself needing to tweak your environment throughout the day.
My apartment is often victim to sudden changes in temperature, and so I was a big fan of its auto mode as a way to keep my workspace at a consistent, comfortable temperature. The device can heat up to 98°F / 37°C (pretty quickly, too), taking my flat from 21°C to 23°C in 15 minutes on its max setting (8.5ft / 2.6m per second airflow) and oscillating by 45°, cooling it quickly and effectively back down to a less uncomfortable temperature.
On the purifying side, I tested the capabilities of my Hot+Cool Formaldehyde by spraying my dry shampoo aerosol near the unit. The device quickly detected the change in air quality, indicating that the level of volatile organic compounds (VOCs) had risen on both the LCD panel and in the app. 
Next, I tried lighting incense and a candle to see how the Hot+Cool Formaldehyde handled the particulate matter. Just a meter away from the purifier, the candle and incense stick spiked the air quality from "Good" to "Very Poor" according to the Dyson app – slightly alarming – but it managed to restore healthy levels within 10 minutes of the purifier being turned on. When I repeated the test without turning on the purifier, it took an hour just to clear the "Very Poor" range.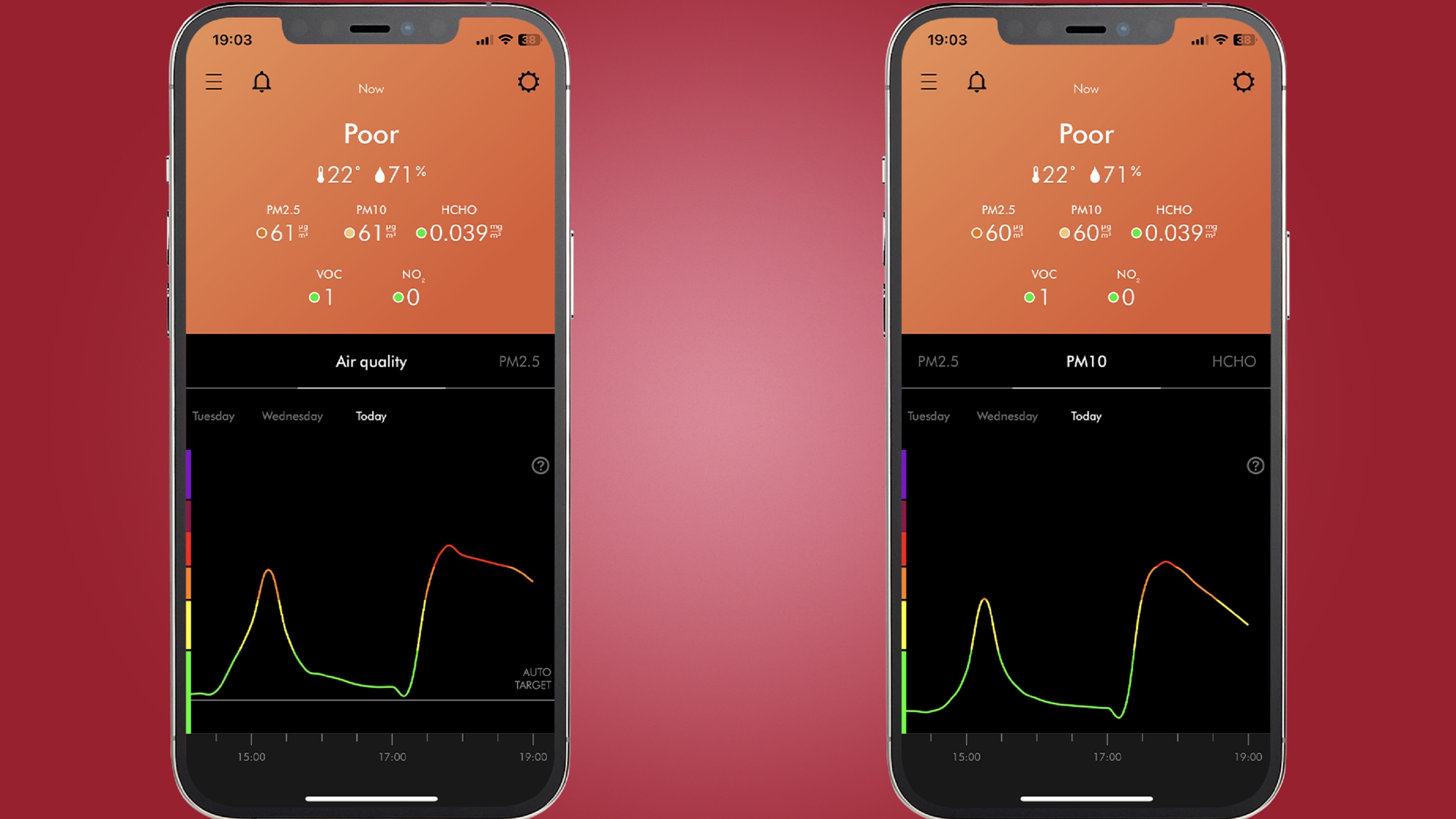 Dyson doesn't achieve a full home-run with the Hot+Cool Formaldehyde in my books, largely due to the absence of automatic features. While the device can be toggled within the app to continuously manage the air quality, frustratingly it can't be programmed to switch on when it detects low air quality. I'm sure there are clever ways to retrofit this feature using home hubs, but not having this as a native feature feels like such a missed opportunity – and it's a concern that users have raised with previous Dyson air treatment devices.
However, overall I was really impressed by how responsive and rapid the Dyson Hot+Cool Formaldehyde was on test. Since my home has some issues with mould and damp, and is situated right next to a major road, having greater visibility and control over my home's air quality is a huge boon.
Performance: 4.5/5
Dyson Purifier Hot+Cool Formaldehyde HP09 review: App
Device maintenance options
Remote air purifier contrl
Near-live air quality data
The remote control is great, but it's the app that swayed me on the overall effectiveness and usefulness of the Dyson Purifier Hot+Cool Formaldehyde HP09.
Connected to the Dyson app, as per other Hot+Cool and air treatment products from the manufacturer, you can keep track of the air quality and temperature within your home, the  lifespan of the filters, and also make use of several fantastic smart features. 
These include the timer and schedule, which will be handy for those looking for a low-maintenance device. In addition, you can also turn on continuous monitoring exclusively through the app, if you want round-the-clock insights into the air quality in your home. Control of the Dyson Hot+Cool Formaldehyde using Siri and Alexa is also possible, making this a fantastic addition to your smart home setup. It's a little annoying that you have to set this all up in the Dyson app; I much prefer using my Apple Home application and seeing all of my devices in one place. 
It's a wonderfully easy-to-use and slick app, complete with a virtual controller for those occasions you don't want to grab the physical one, delivering lots of value-adding information, right down to the levels of specific pollutants in your home. This was best seen via the dry shampoo and flame tests, during which the app presented an overview of the overall air quality, PM2.5, PM10, and VOC levels to help determine how I should treat my air.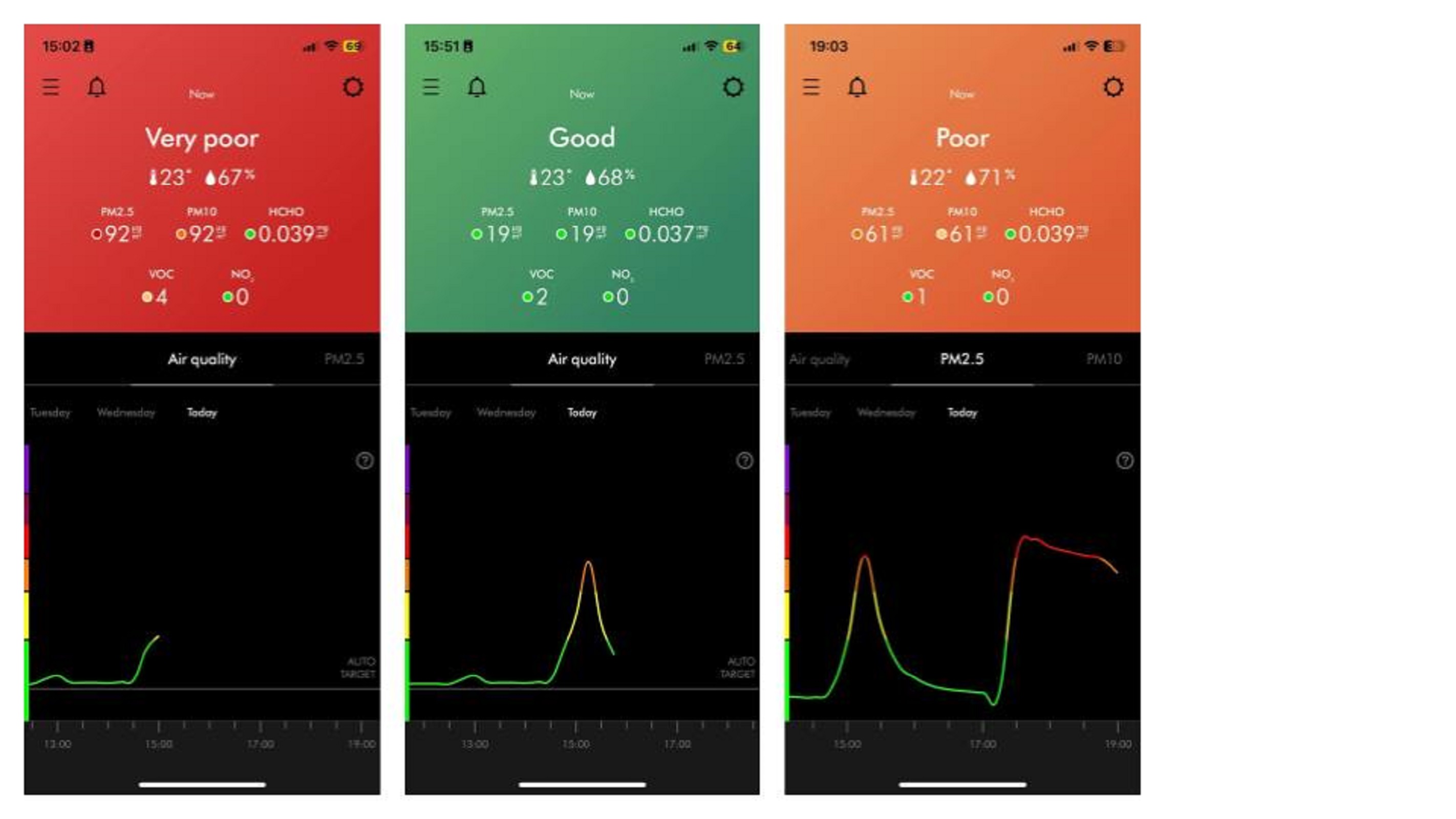 I particularly enjoyed the app's fan direction control, which allowed more granular control than the physical remote. It's impressively low latency, too.
When testing the responsiveness of the Hot+Cool Formaldehyde to pollutants, it was a little daunting watching the live data numbers slowly tick up as the volume of particulate matter in my home increased.
App: 5/5
Should I buy the Dyson Purifier Hot+Cool Formaldehyde HP09?
Buy it if...
Don't buy it if...
Also consider
If you would prefer a fan to keep to cool instead, here are a couple of options to consider...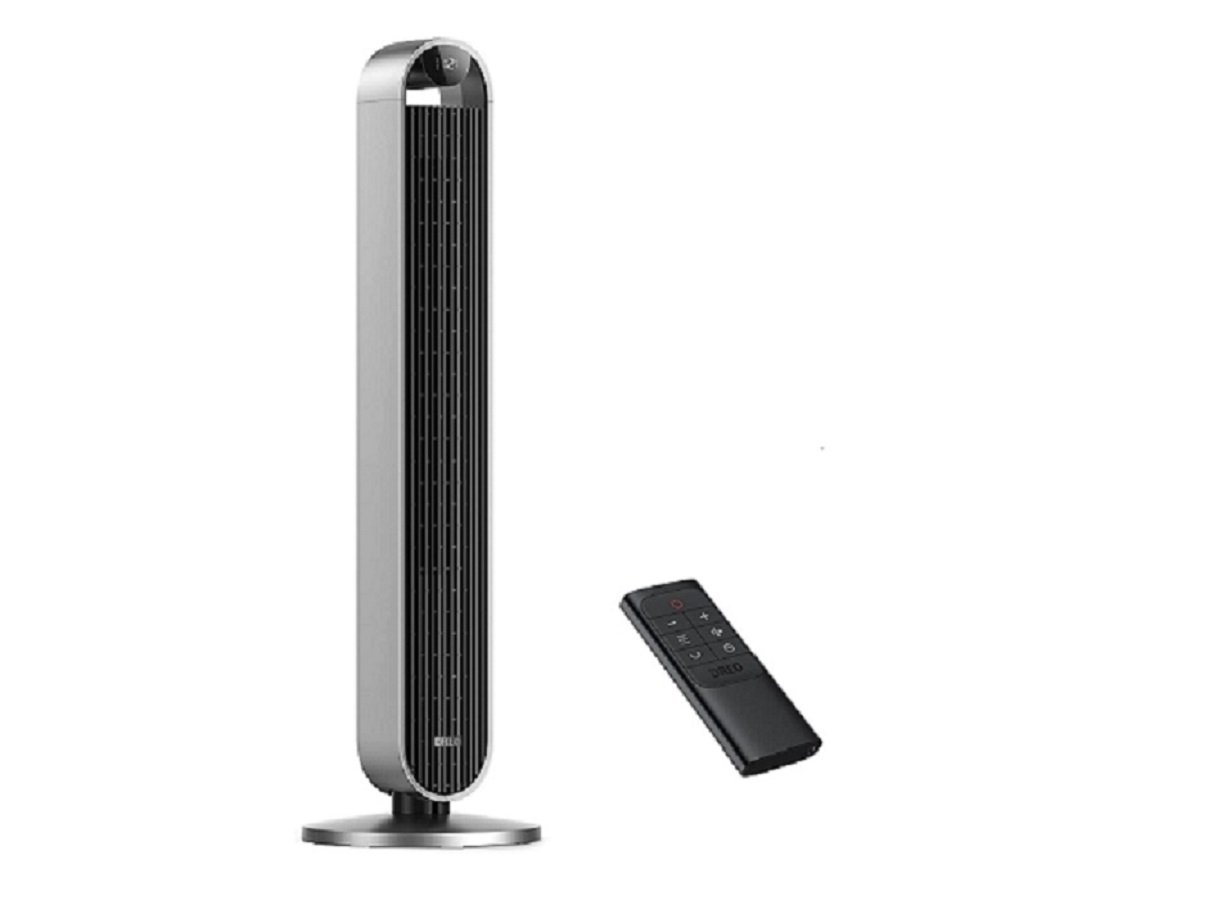 Dreo Pilot Max
This tower fan is a top option for those on a budget, and it doesn't lack in features. It offers 12 speeds, 4 modes and 4 oscillation degrees. The overall design is sleek too.
Read our full Dreo Pilot Max reviewView Deal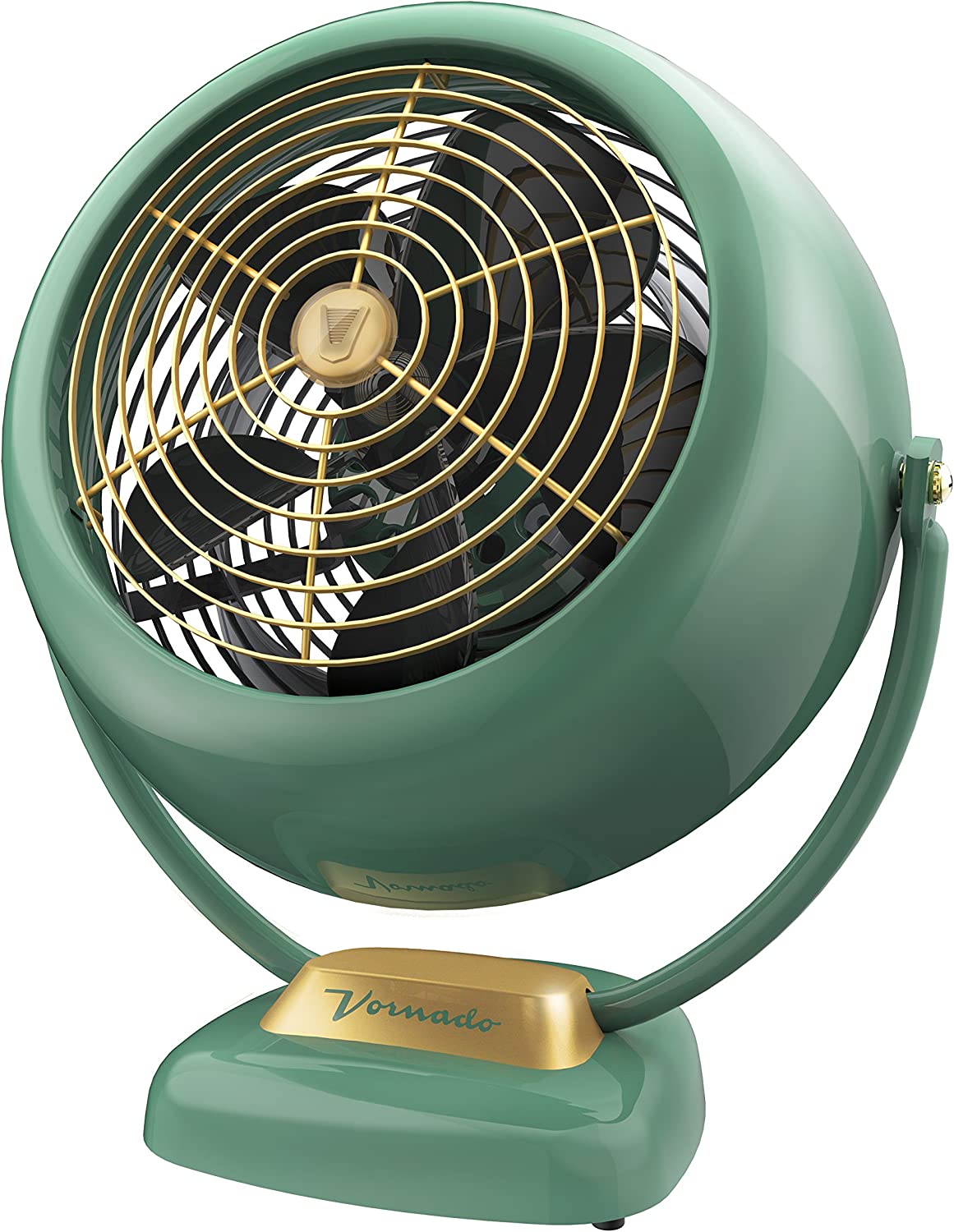 Vornado VFAN Sr. Vintage
If you're in need of a desk fan or counter-top fan, that isn't white, then this Vornado fan is a fantastic option. It has 3 settings and features a 360-degree pivot. 
Read our full Vornado VFAN Sr. Vintage reviewView Deal
How I tested the Dyson Purifier Hot+Cool Formaldehyde HP09
I used the Dyson Purifier Hot+Cool Formaldehyde HP09 and its partner app for 2 weeks
Stress testing with various substances and measurements
I had the Dyson Purifier Hot+Cool Formaldehyde HP09 in my home for two weeks, and every day I used the device to manage the temperature and air quality within my home. I tried all of the various settings available through the app, as well as checking out the device maintenance options.
To test the air purification monitoring and speed, I sprayed heavy particulate aerosol (dry shampoo), lit a scented paraffin candle and also lit a scented incense stick. I also measured the volume with a mobile phone decibel meter and tracked the changes in room temperature through both the Dyson app and my in-home thermostat.
Read more about how we test.
[First reviewed April 2023]