Two-minute review
The new Canon RF 200-800mm F6.3-9 IS USM is the world's first full-frame zoom lens that goes up to 800mm. That's like your phone having a 30x zoom setting with no perceivable loss in image quality.  
What's more, the RF 200-800mm is compatible with Canon's 1.4x and 2x teleconverters, meaning a potential unprecedented reach of up to 1600mm (though I'd avoid this setup and I'll explain why, later). 
It's a competitively-priced lens and a winning combo for hobbyist wildlife and sports photography with Canon's flagship APS-C mirrorless camera, the Canon EOS R7, with which its maximum reach extends to an effective 1200mm thanks to the sensor format's 1.5x crop. 
I can also see the RF 200-800mm being popular with the full-frame Canon EOS R8, or even with EOS R5 owners for whom sports and wildlife is more of a side hustle or passionate hobby. It's the EOS R5 that I paired the lens with for a short review period ahead of the worldwide announcement.
Image 1 of 4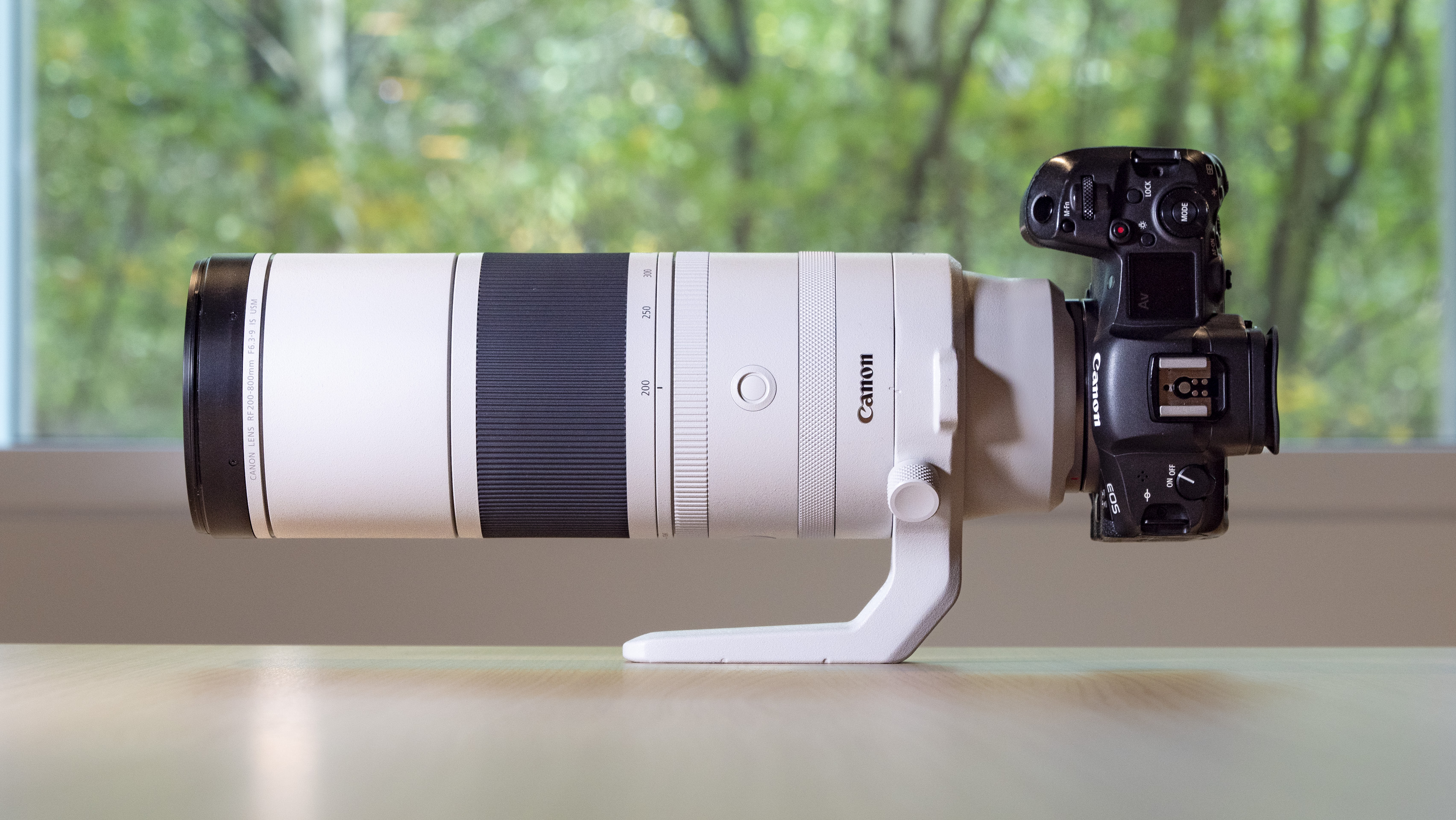 Image 2 of 4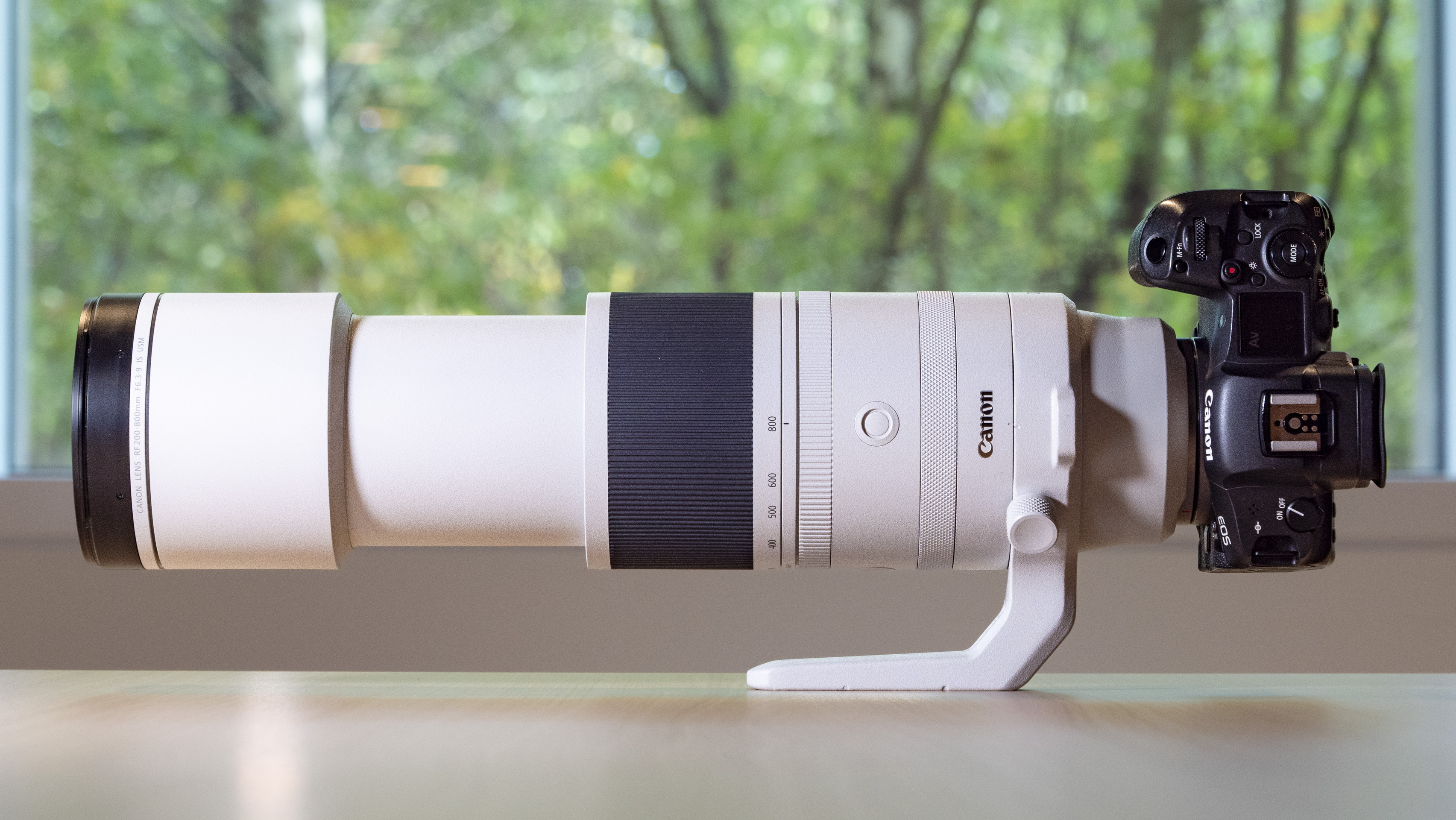 Image 3 of 4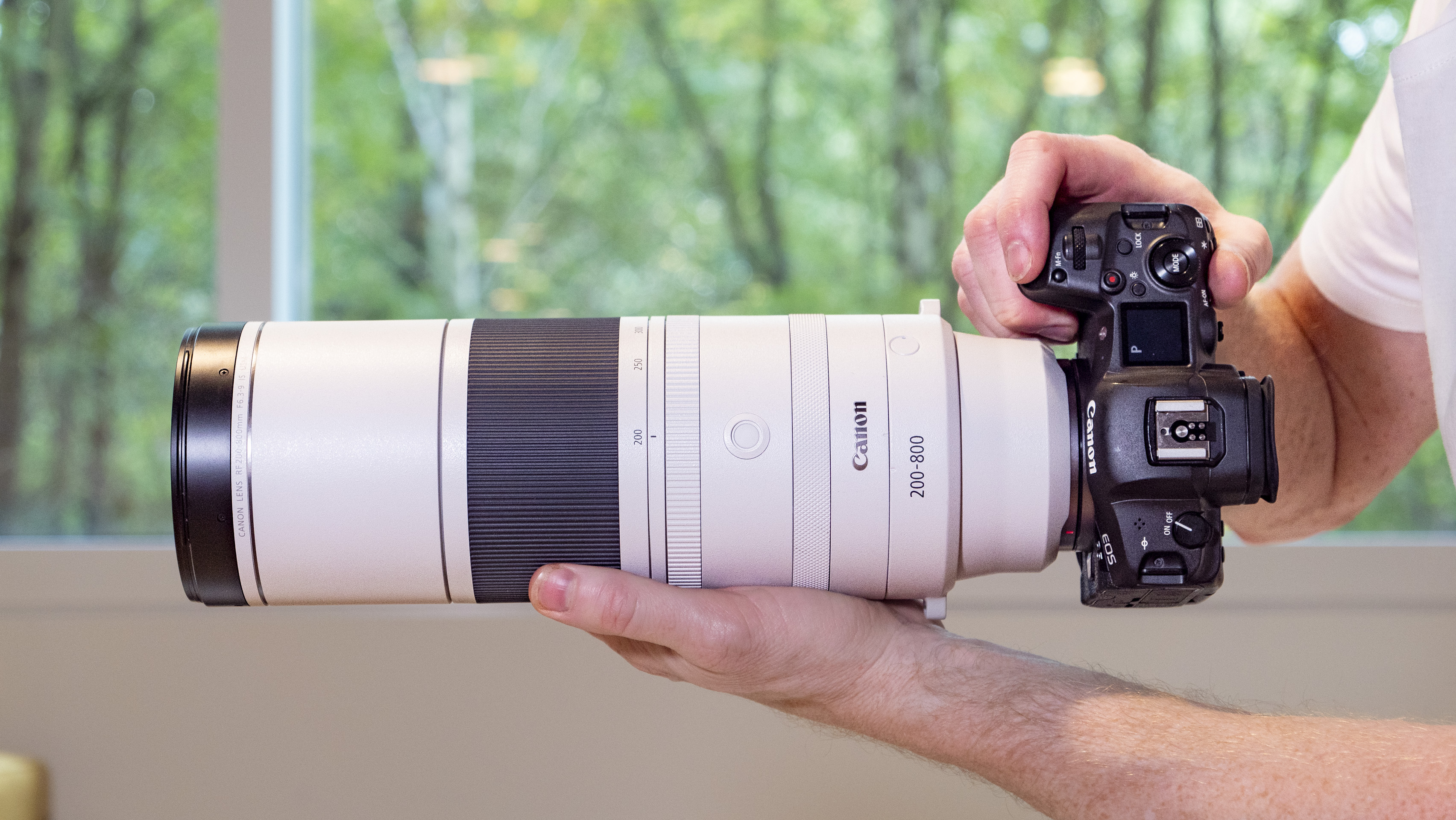 Image 4 of 4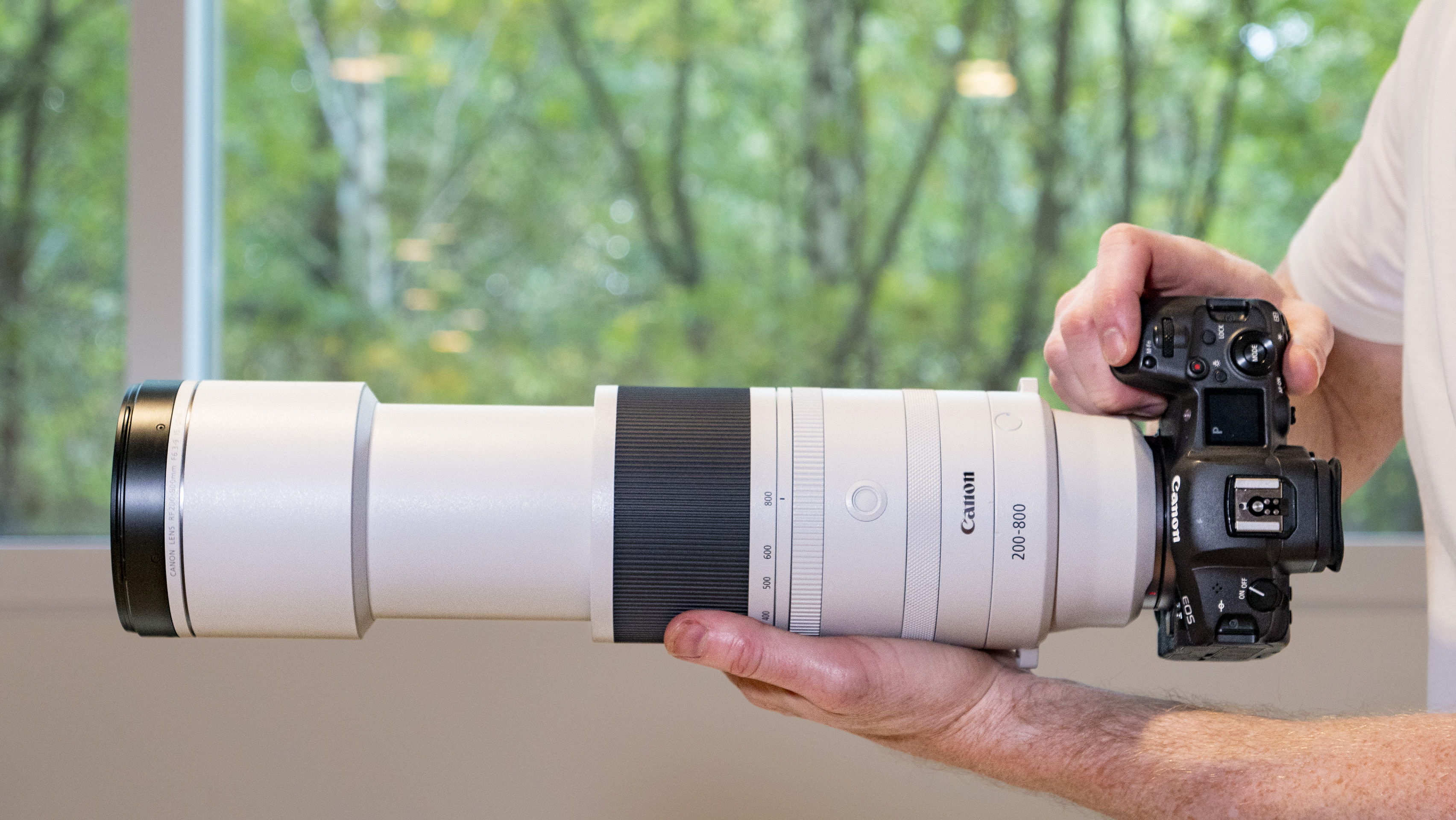 The lens, which weighs 72.3 oz / 2,050 g and measures 12.36in / 314 mm in length, has a lovely and well-balanced feel to it when paired with Canon's DSLR-style mirrorless cameras like the EOS R5. Its heaviest elements are at the rear, rather than at the front, which was a trait of front-heavy Canon DSLR lenses.
As you move through the zoom range the lens physically extends in length, and I'd advise keeping the sizable lens hood (supplied) attached to reduce lens flare. As such, at 800mm this is a chunky lens, although it still feels good in use and can easily be carried by hand for extended periods. 
I really like the additional function of a 'smooth' or 'tight' response for refined or quick zoom adjustments, made via a dedicated control ring. In fact, all of the control rings and buttons have a lovely feel to them, while the build quality in this weather-sealed, weather-resistant lens feels top drawer, despite it not donning the pro grade L-series nomenclature.
Such a long lens, of course, requires image stabilization, and Canon says the RF 200-800mm is equipped with 5.5-stops of optical stabilization, that goes up to 7.5-stops when paired with the sensor-based stabilization on board enthusiast and professional cameras such as the EOS R7 and EOS R5. 
The reality is that it's possible to get sharp handheld shots at the 800mm telephoto setting almost every time with shutter speeds as slow as 1/30sec – an impressive feat, although your subjects will need to be stationary at such slow shutter speeds or else you'll get motion softness and blur. 
Image 1 of 4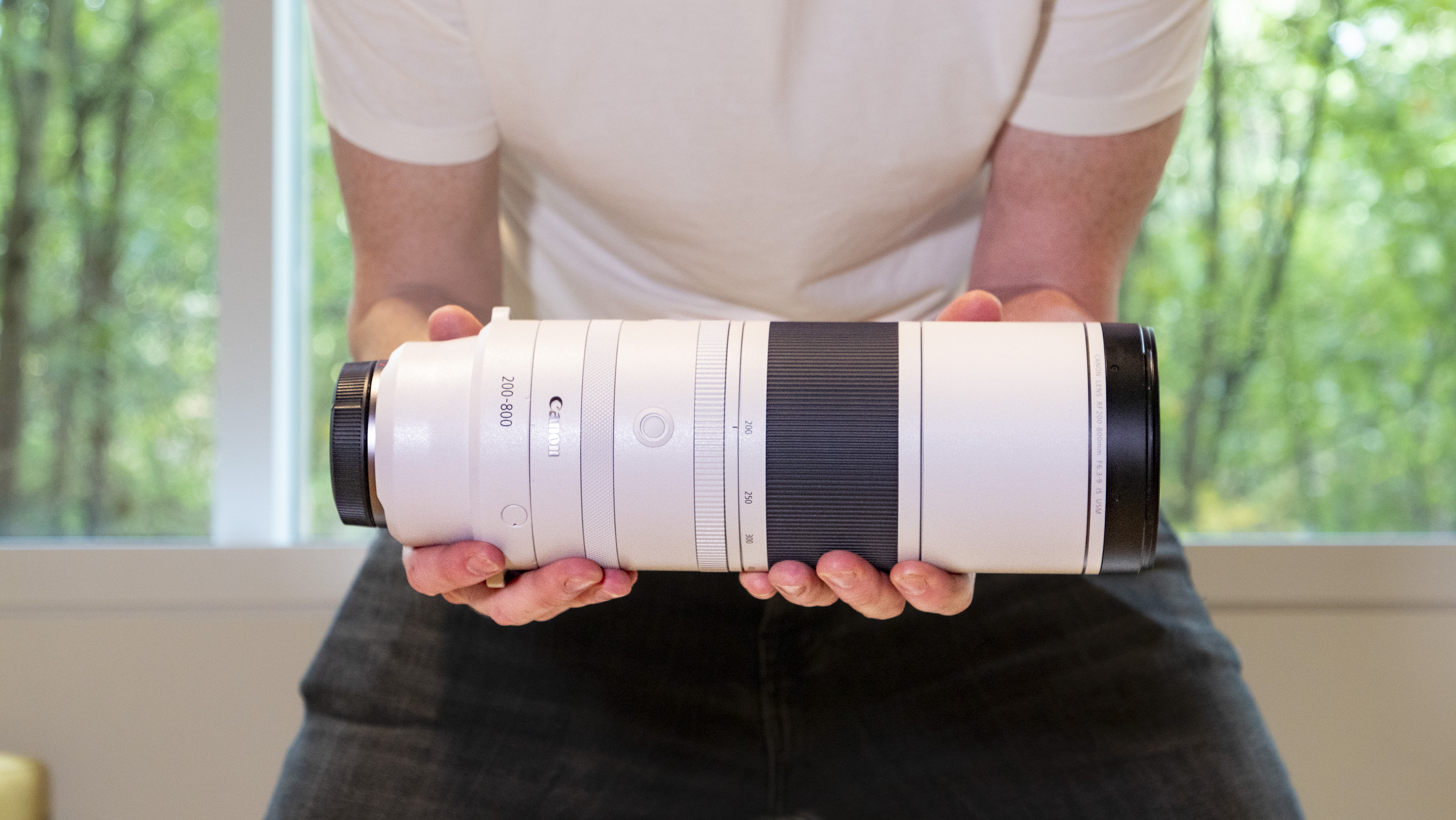 Image 2 of 4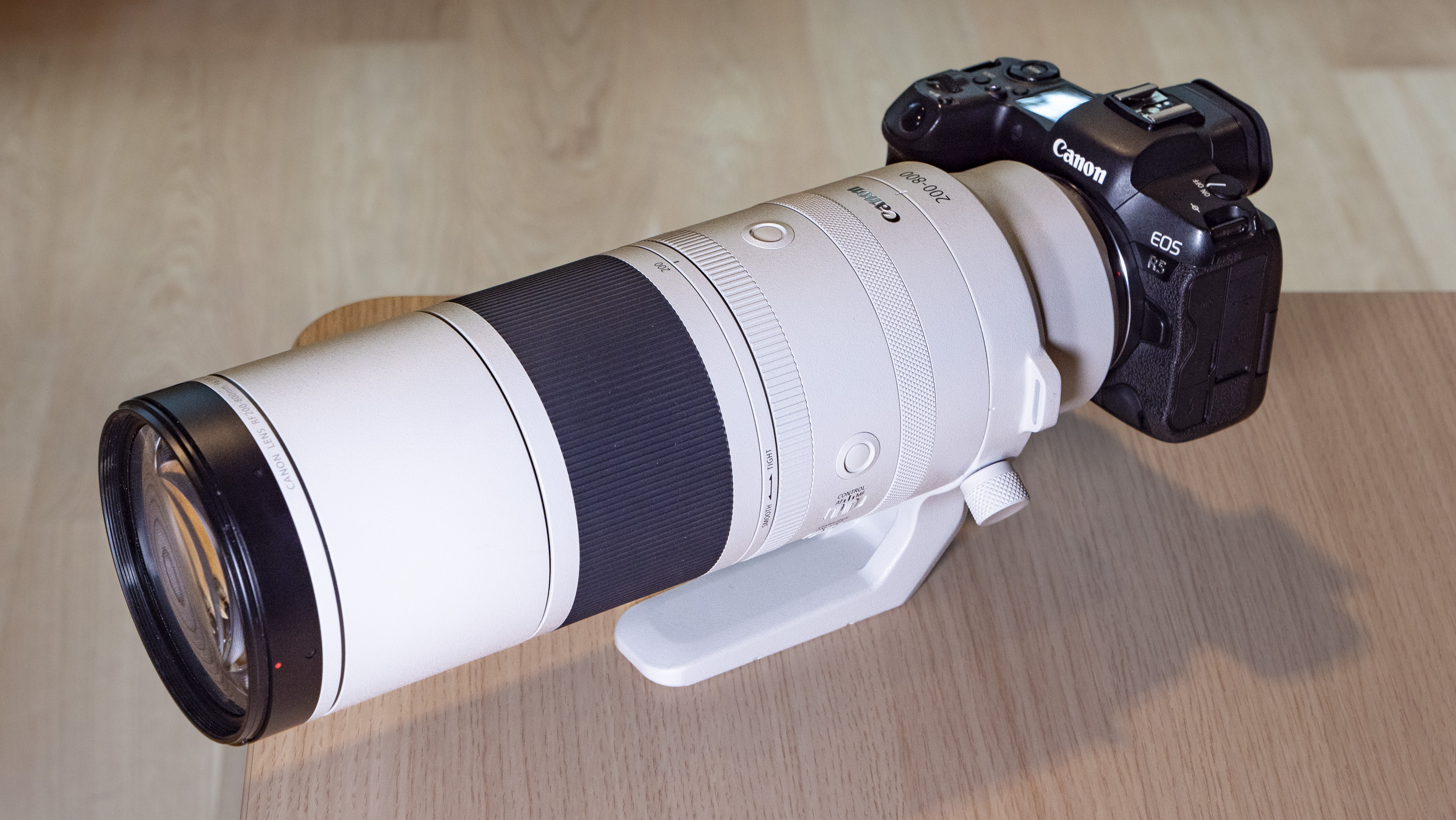 Image 3 of 4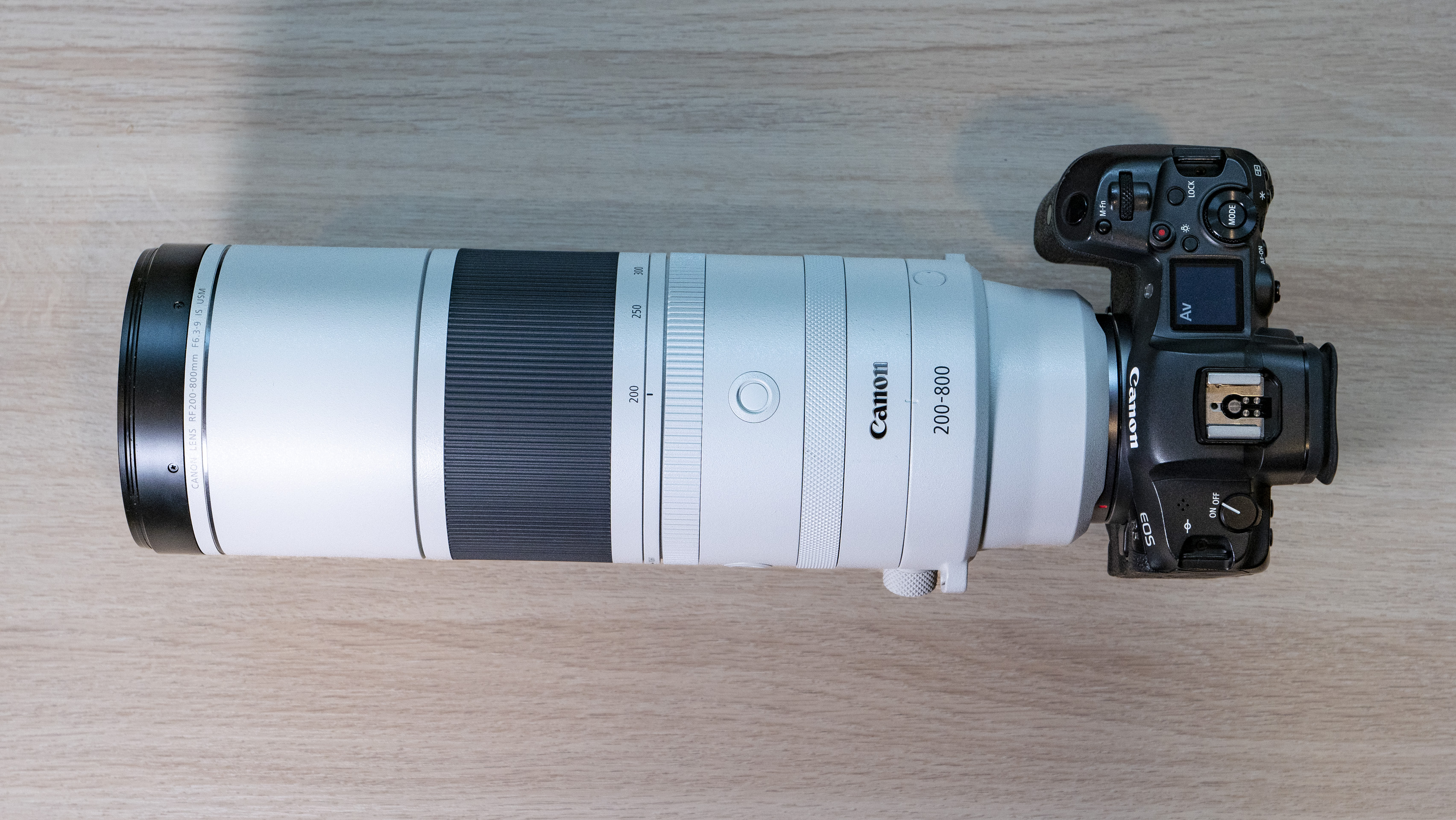 Image 4 of 4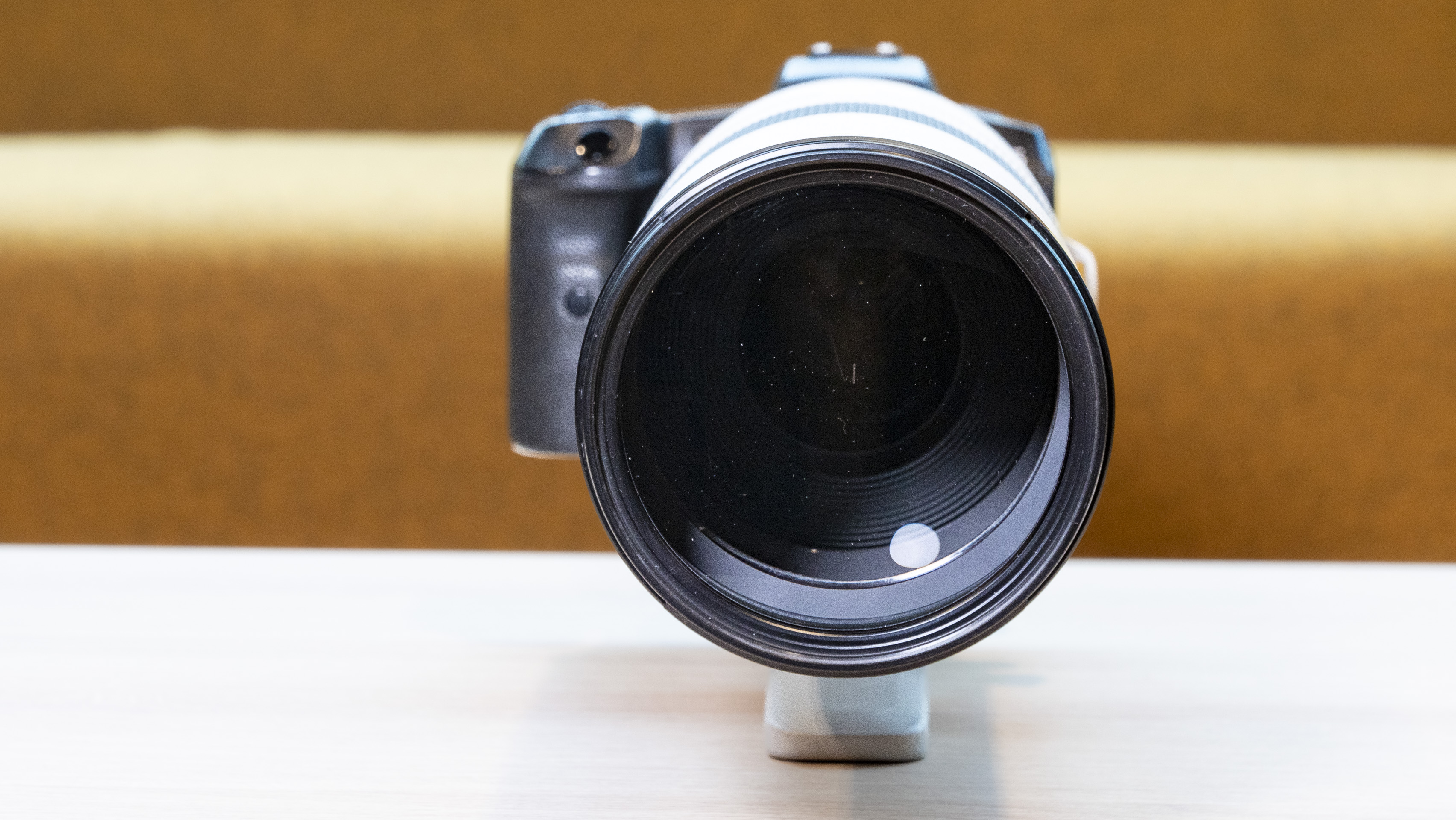 And the lens isn't all about getting close to distant subjects because its close focusing distance at 200mm is a mere 0.8m from the camera sensor (that's less than 0.5m from the front end of the lens), resulting in a generous magnification ratio. In a picture I took of tiny, cold season berries (see gallery, below), you can appreciate how close the lens can get when set to its minimum focusing distance.
The elephant in the room is the modest maximum f/6.3-9 aperture. I have no problem with these aperture settings regarding depth of field – believe me, you can acquire a lovely shallow depth of field with an 800mm lens at f/9 (see the pictures of ducks at 800mm in the gallery below). No, it's the impact on what shutter speed is possible at f/9 to freeze fast-moving action that's the issue. 
For photographing birds, you'll ideally use a shutter speed of around 1/1000s to get sharp detail. Pair that with the f/9 aperture and you'll need bright sunlight to get the right exposure in your action photos. That's why using a 2x teleconverter with the RF 200-800mm is unrealistic, because the maximum aperture at 1600mm becomes f/18. However, with such a long reach already, the teleconverter is a bit overkill anyway.
Image 1 of 5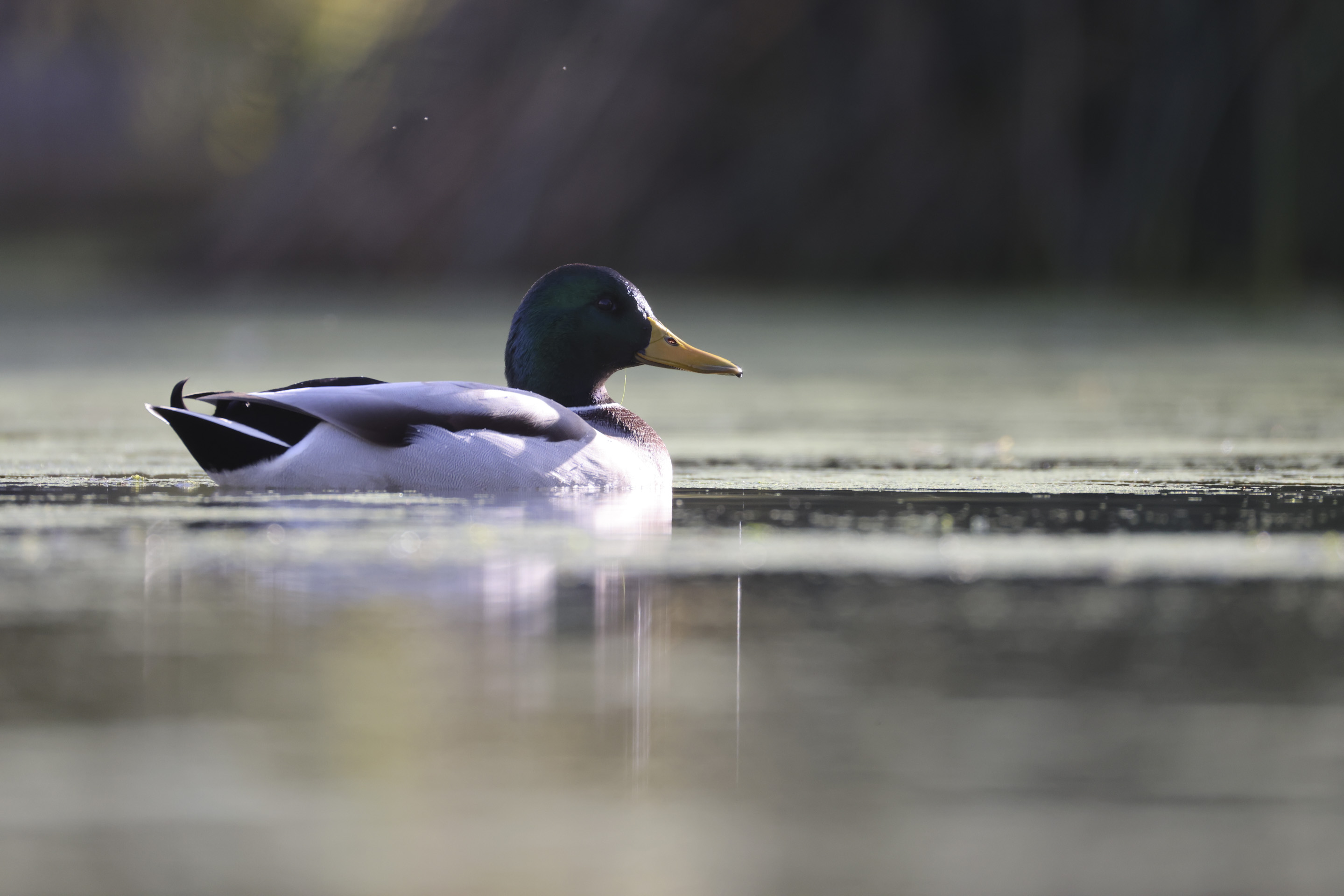 Image 2 of 5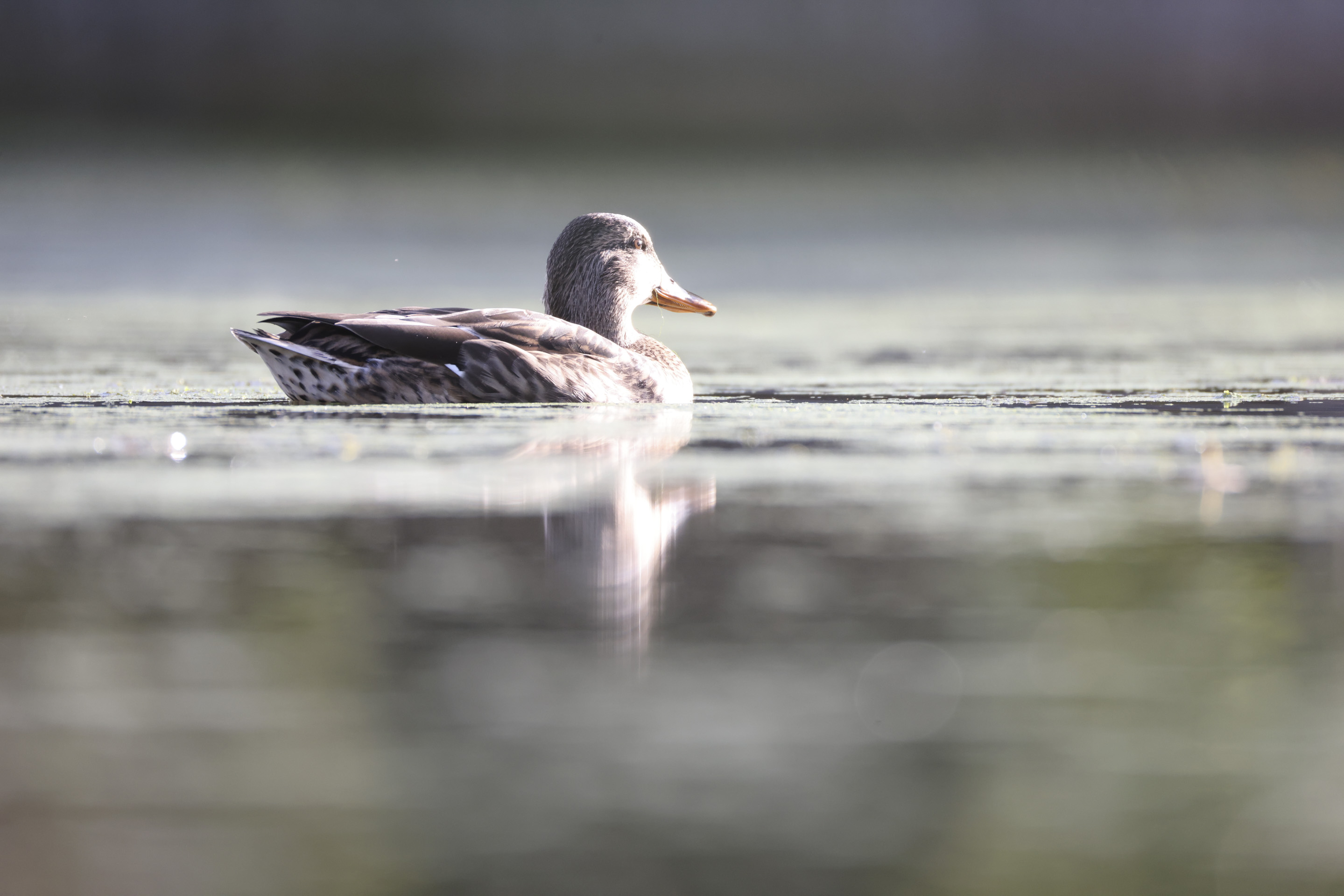 Image 3 of 5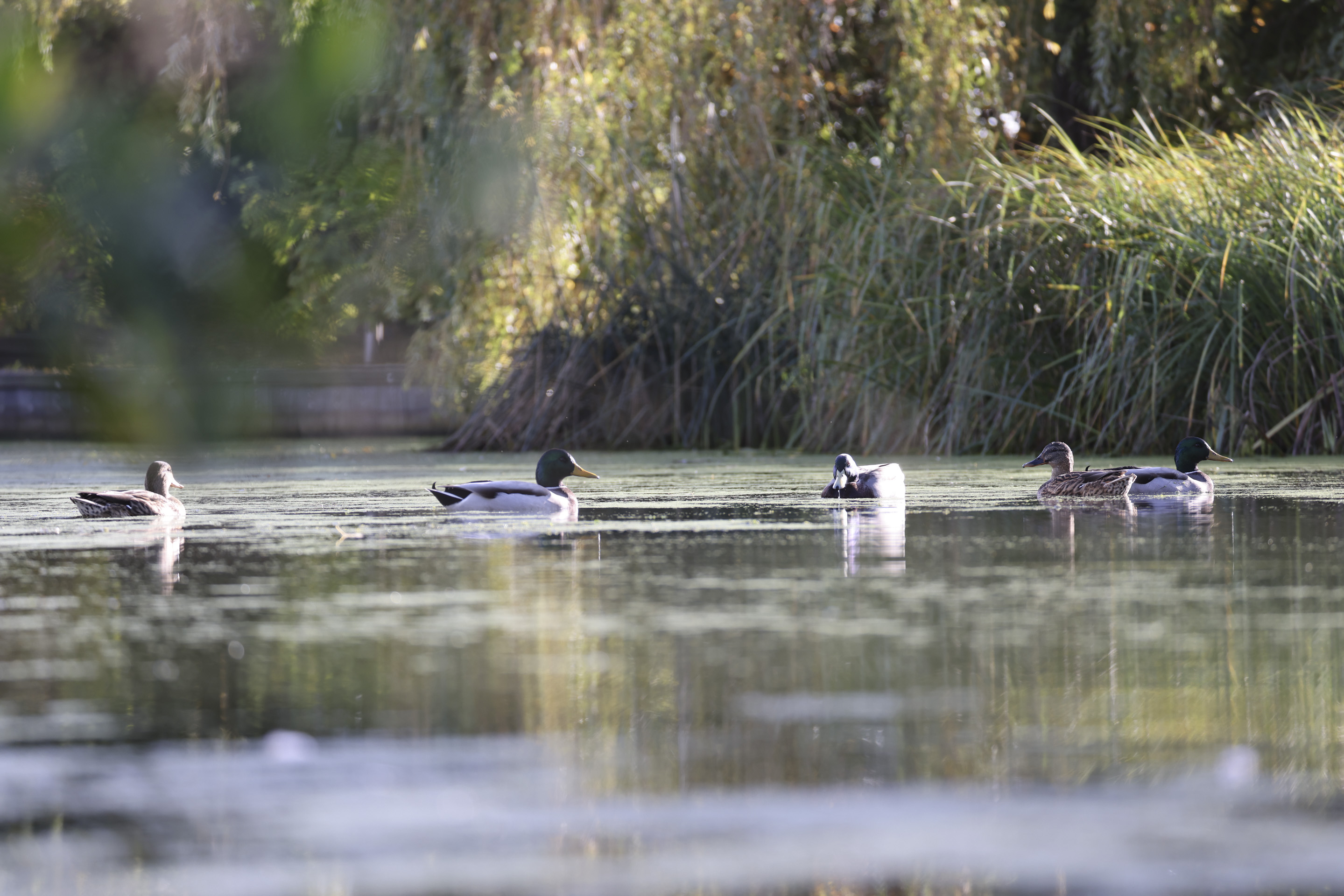 Image 4 of 5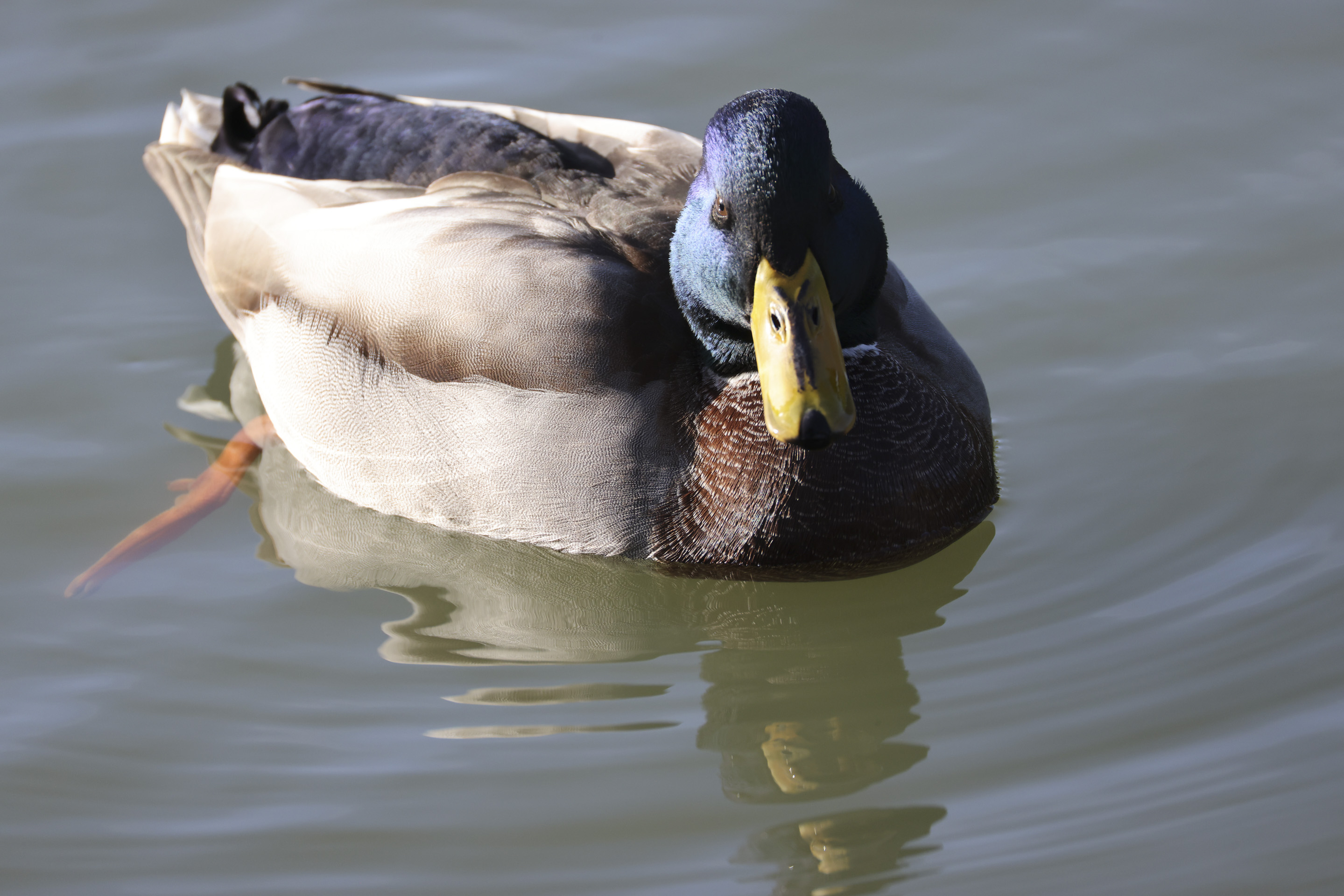 Image 5 of 5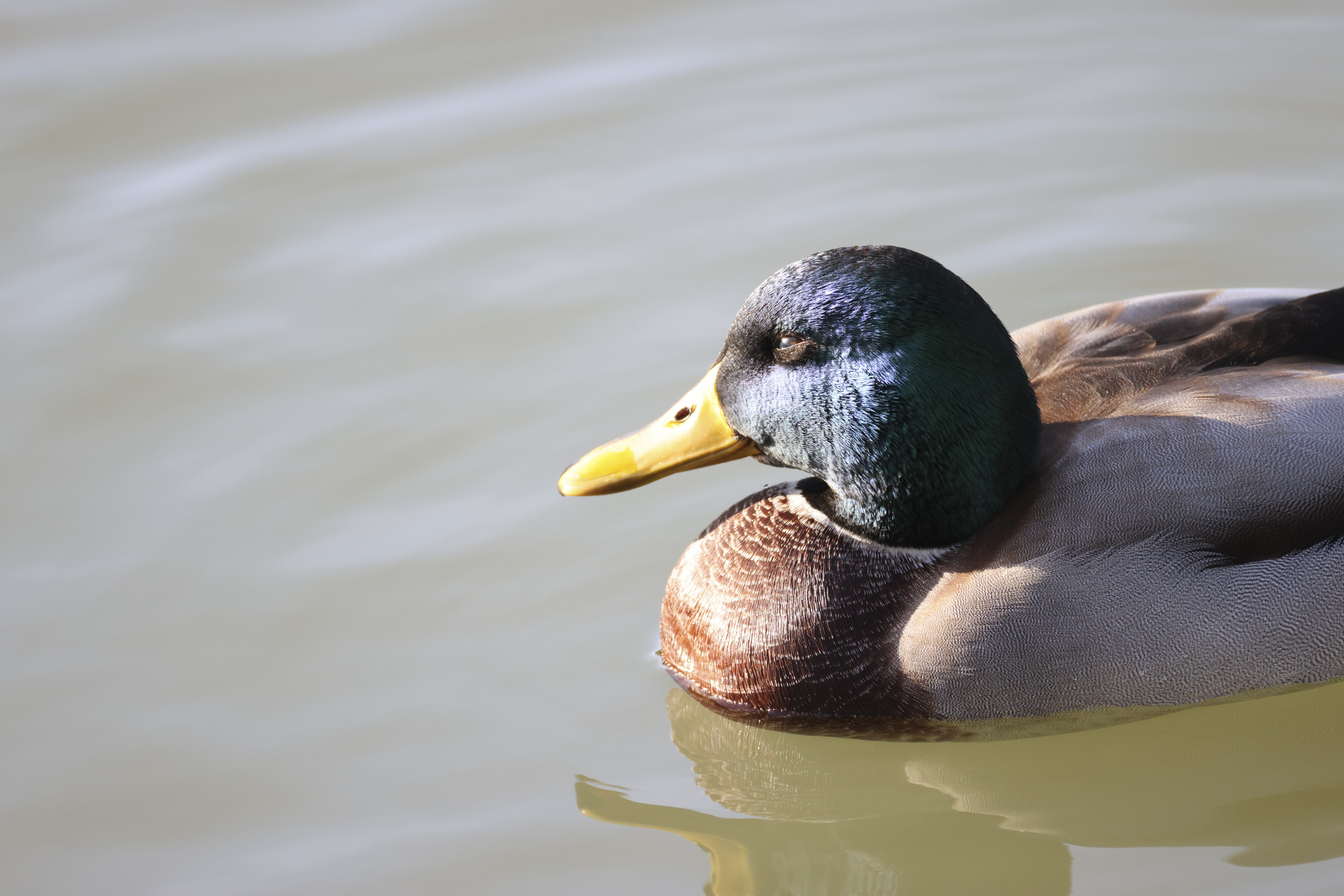 I tested the 200-800mm lens over the course of a bright afternoon with intermittent sun and cloud, which proved ideal conditions for this lens. It's in low light that the maximum f/9 aperture becomes tricky; you'll really be pushing your Canon camera's high ISO performance.
However, that modest maximum aperture is the sacrifice you pay to gain a relatively lightweight full-frame lens with such a decent zoom range and long reach at the telephoto end. 
Image quality at the wide 200mm setting is really sharp, while at 800mm you lose a little clarity, something I'd expect from a lens with such a wide zoom range. If you're only ever needing the telephoto end, it could be worth looking at the RF 800mm f/11 IS STM instead.
Image 1 of 5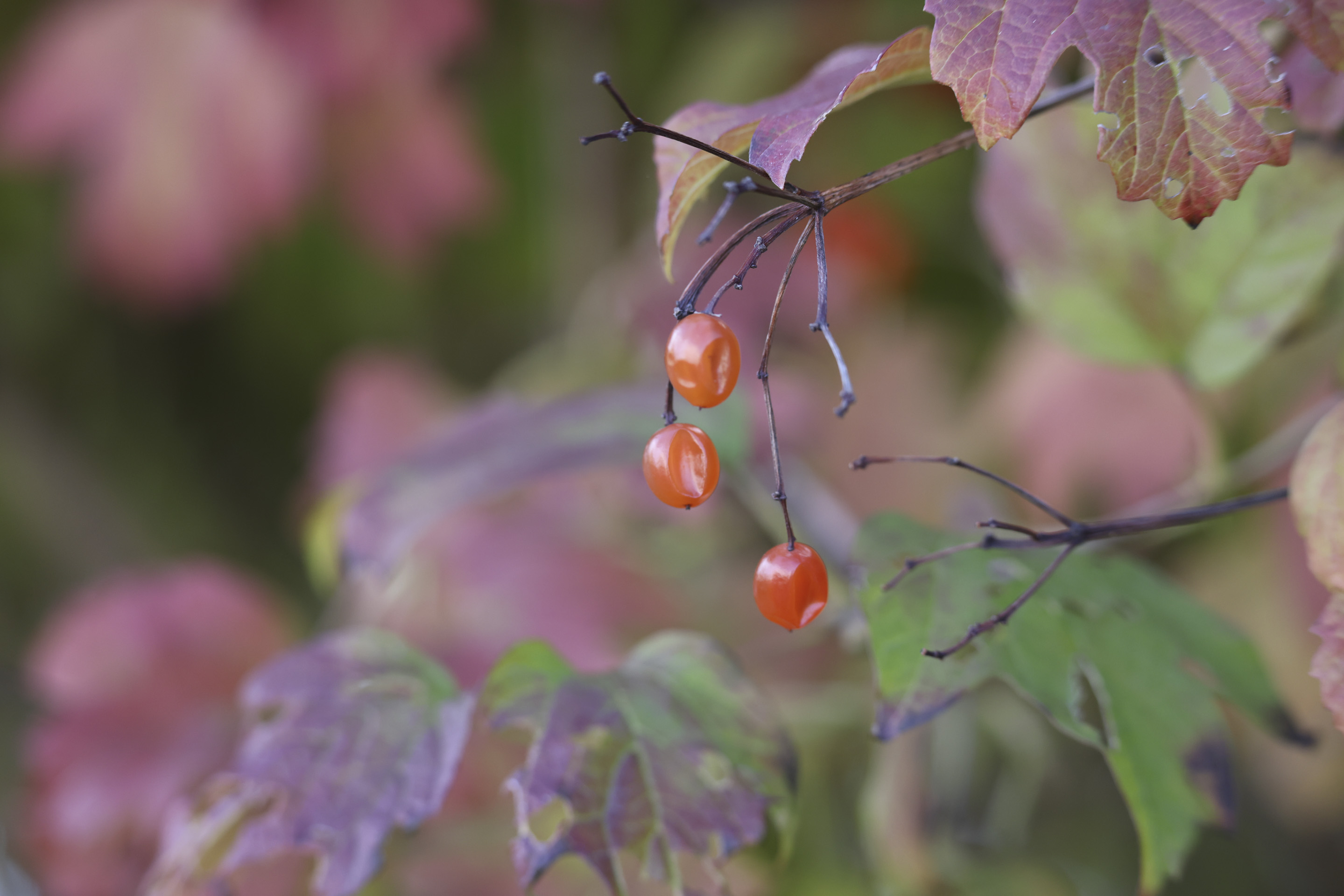 Image 2 of 5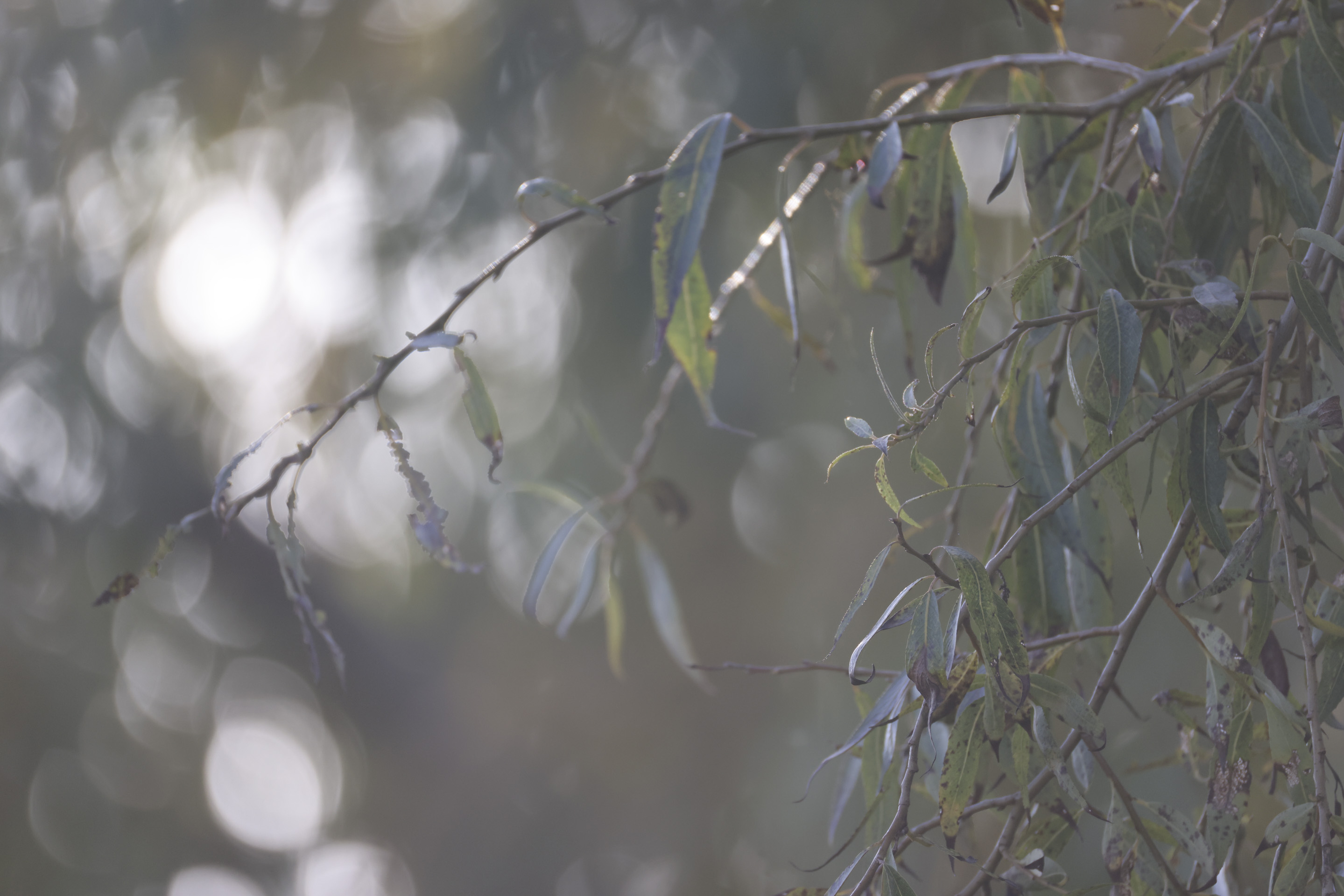 Image 3 of 5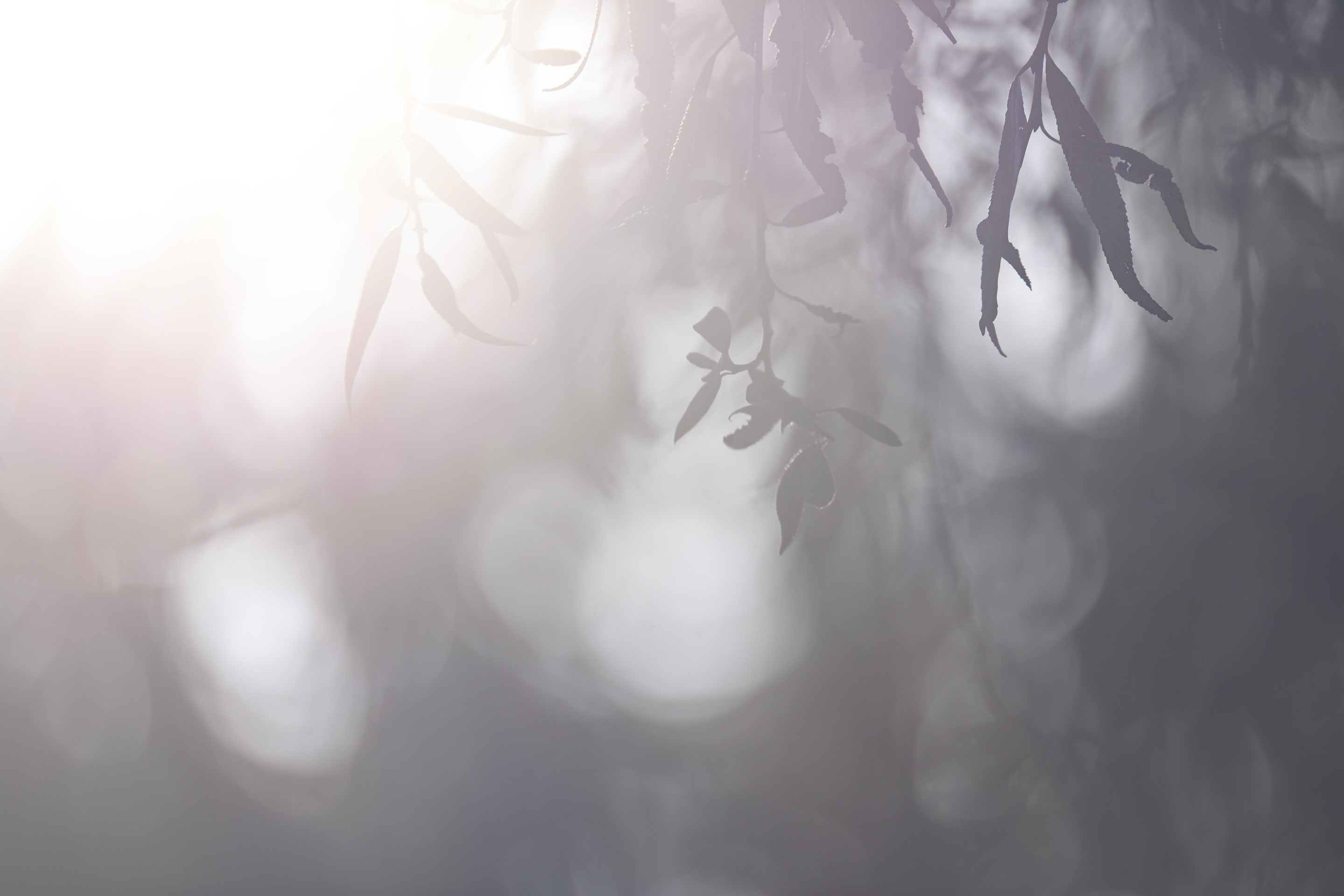 Image 4 of 5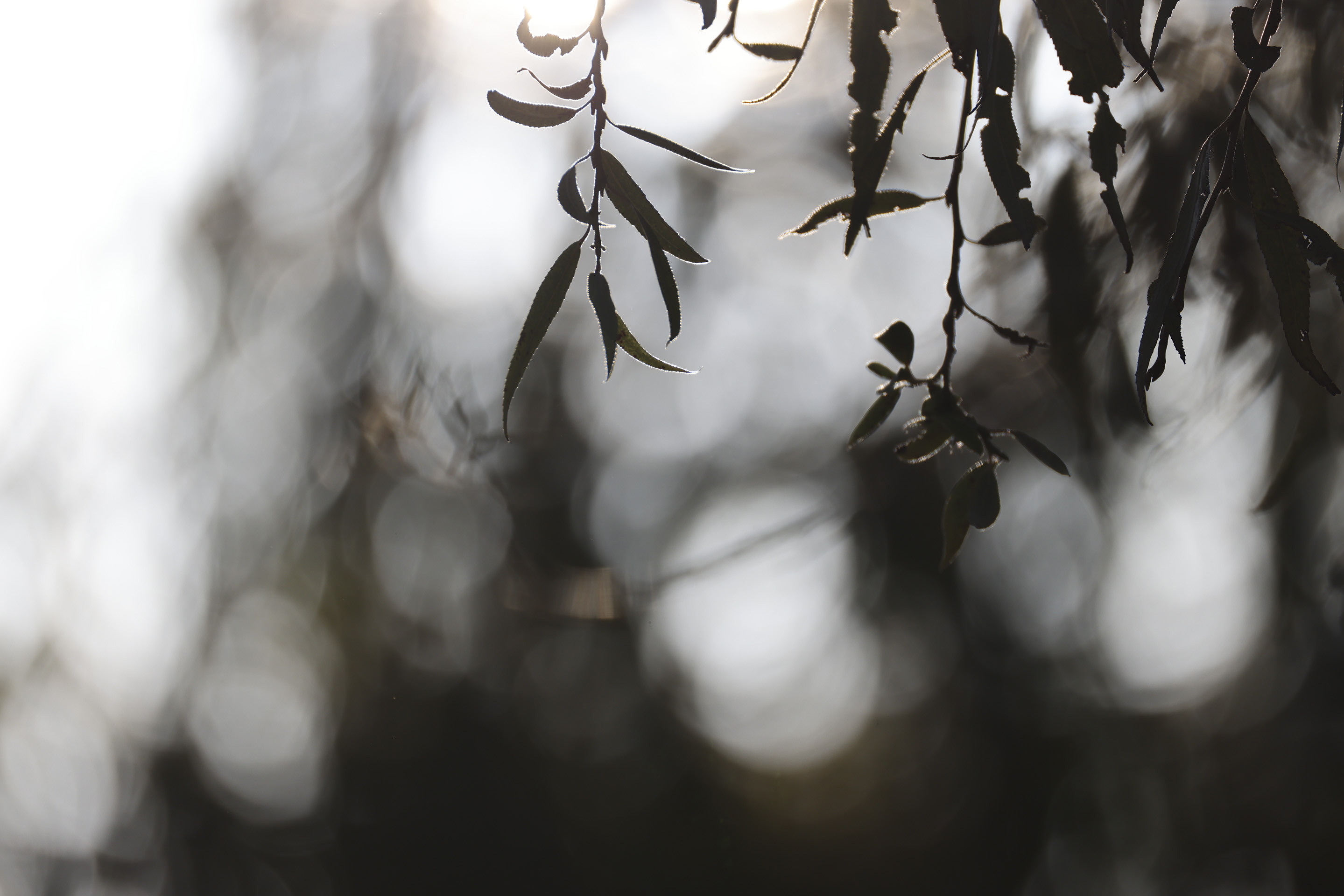 Image 5 of 5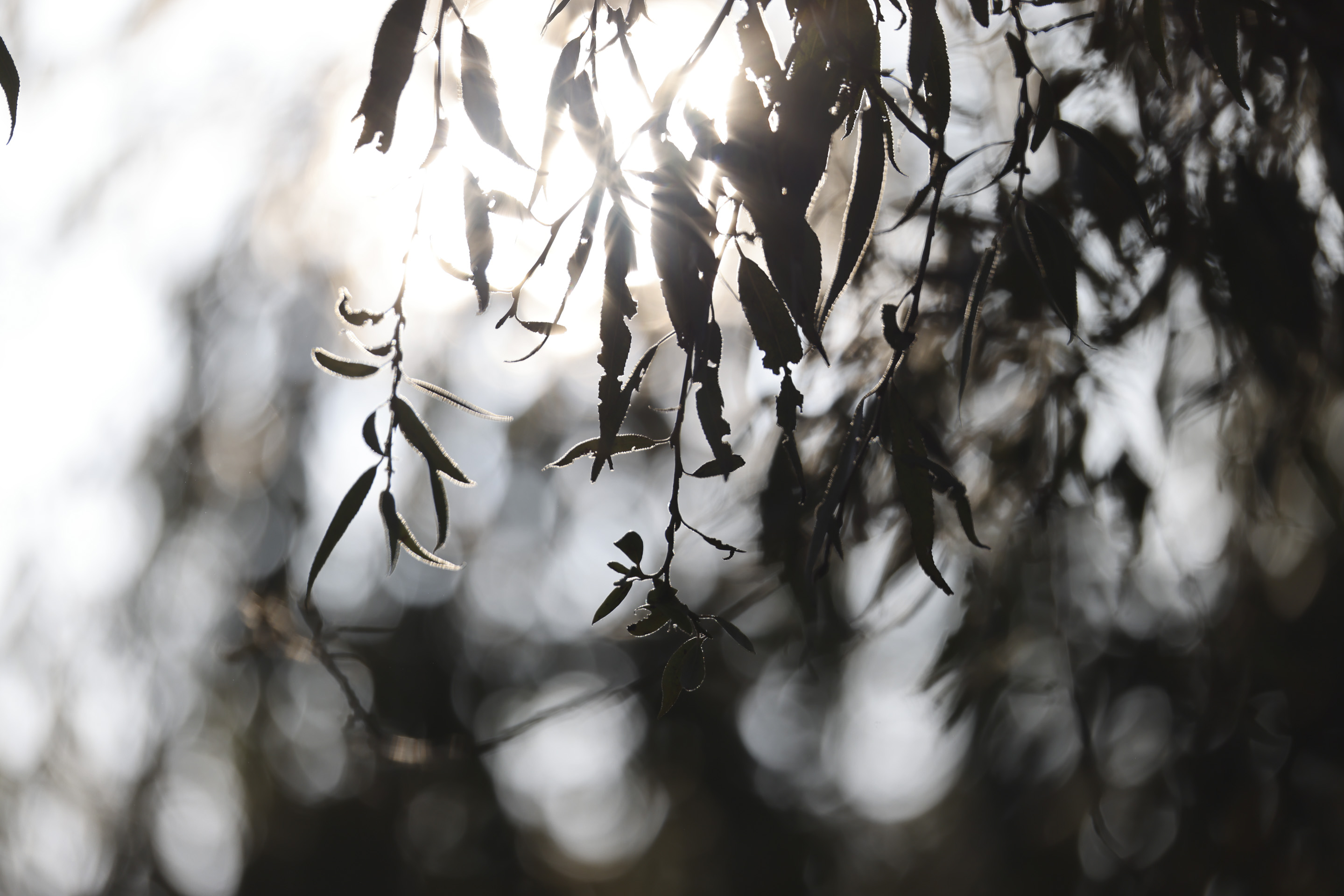 When the sun was out, I tested the lens' ability to control flare by shooting towards light, dappled through a willow tree. This same test allowed me to see what bokeh (the quality of out-of-focus light) looks like.
Smooth and circular bokeh is seen as the holy grail of out-of-focus light, but in the corners the RF 200-800mm's bokeh has a pronounced cat's eye effect. I don't personally mind cat's eye bokeh. More importantly, I didn't see much evidence of chromatic aberration or onion ring distortion in the RF 200-800mm's bokeh – it looks decently smooth. Overall, image image quality is surprisingly good. 
After a short time with the lens and getting a feel for its zoom range, handling and overall image quality, I think it makes a compelling choice especially with the EOS R7 for safari, shooting grassroots sports from the sidelines, and especially for birdlife, in fair weather. 
Canon RF 200-800mm F6.3-9 IS USM: Price and availability
The Canon RF 200-800mm F6.3-9 IS USM list price is $1,899 / £2,299.99 / AU$3,499 and the sales start date is December 2023. It's a decent price considering the features on offer, and the pricing certainly favors those in the US.
A decent quality lens hood comes in the box, along with the usual front and rear lens caps. 
Should I buy the Canon RF 200-800mm F6.3-9 IS USM?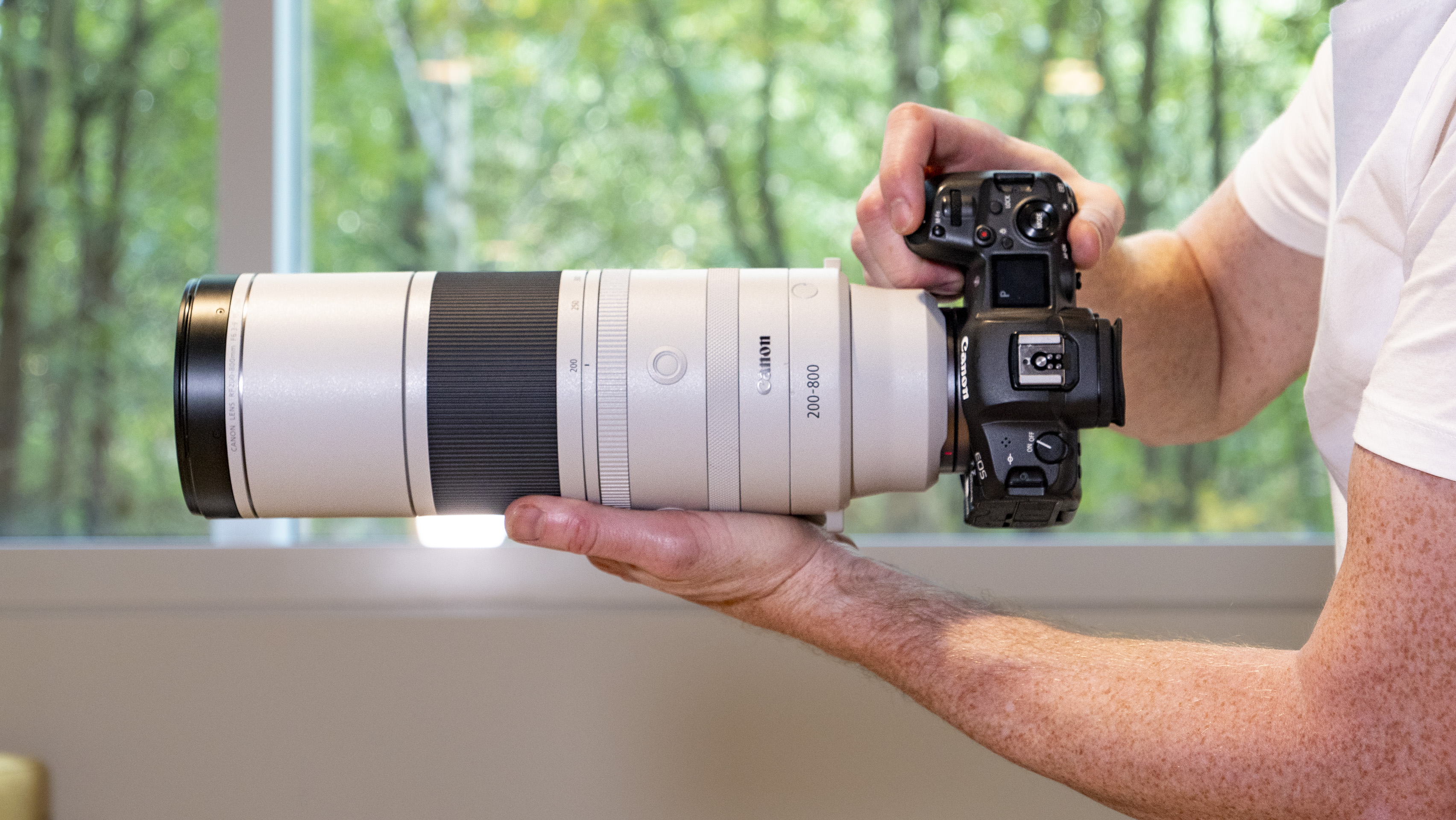 Buy it if...
Don't buy it if...
How I tested the Canon RF 200-800mm F6.3-9 IS USM
I had the Canon RF 200-800mm F6.3-9 IS USM lens for an afternoon outdoors in fairly bright weather, photographing birds and closeup subjects. 
During this short review period, I was able to take pictures across the 200-800mm zoom range, of distant subjects and of close subjects at the minimum focus distance, plus around and towards bright light to test how well the lens can control flare. 
Using the various aperture settings has allowed me to check the quality of bokeh, and how sharp image detail is.
First reviewed November 2023