Domain.com is an American domain registrar and web hosting company. It began initially as a domain registrar but added hosting options for customers over time. The company currently services over 1.2 million websites. 
Domain.com is a subsidiary of Newfold Digital, an IT services and web hosting firm. Newfold is, in turn, owned by a private equity firm, Clearlake Capital Group.
We tested Domain.com thoroughly to give you a detailed, unbiased review. Our review is based on specific criteria, including ease of use, features, customer support, pricing, etc..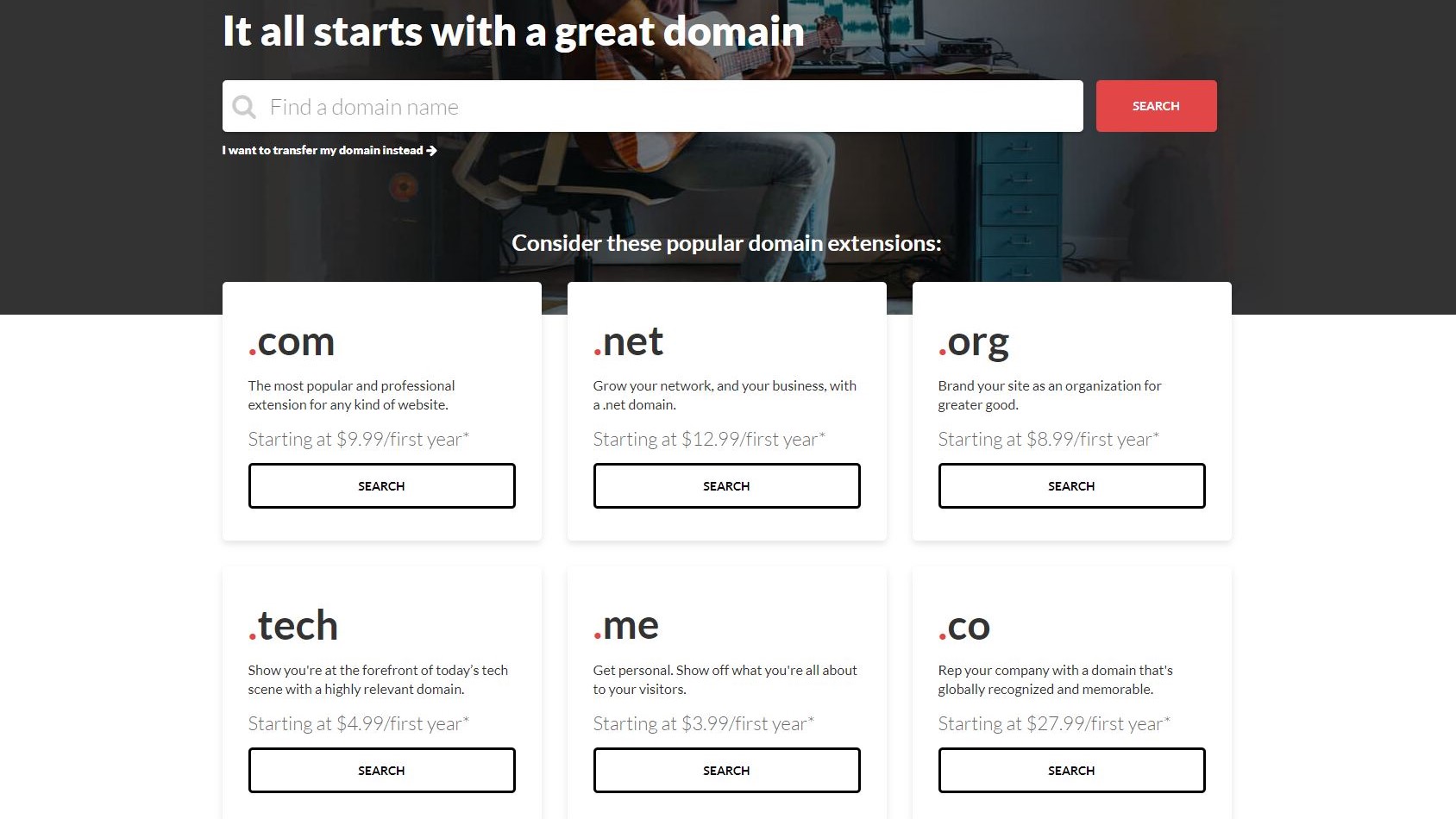 Domain.com plans and pricing
Domain.com has different pricing for different top-level domains (TLDs). For example, .COM costs $9.99 for the first purchase, .NET $12.99, and .ORG $8.99. There are many other TLDs you can choose from, some of which are pretty expensive. For instance, .CO costs $27.99 and .IO $47.99 in the first year.
Domain.com also offers web hosting plans and a dedicated website builder. The website builder costs between $1.99 to $12.99 per month. The highest plan has unique features the others don't have, e.g. payment gateway integration.
Domain.com's web hosting service costs between $3.75 to $13.75 per month. Luckily, all the plans offer unlimited storage and a free SSL certificate. 
Domain.com offers a 30-day money-back guarantee for every purchase.
Domain.com features
Domain.com is an all-in-one platform for website building and hosting, with features including;
Domain Name Purchase
You can buy almost any available domain via Domain.com. The platform supports over 300 TLDs, including generic ones like .COM and .NET and obscure ones like .BUZZ and .GAMES. The generic ones are affordable, with comparable pricing to rival domain registrars. On the flip side, some obscure ones are pretty expensive, such as .GUITARS costing $89.99 for one year.
You'll often search for a domain and see it's already taken, but don't fret. Domain.com allows you to submit your name (for a fee) in advance for when a domain becomes available, so you can immediately bid for it. This pre-registration process gives you a good chance at nabbing a domain name you think others are vying for. 
If you don't get a domain name after pre-registering, Domain.com refunds your fee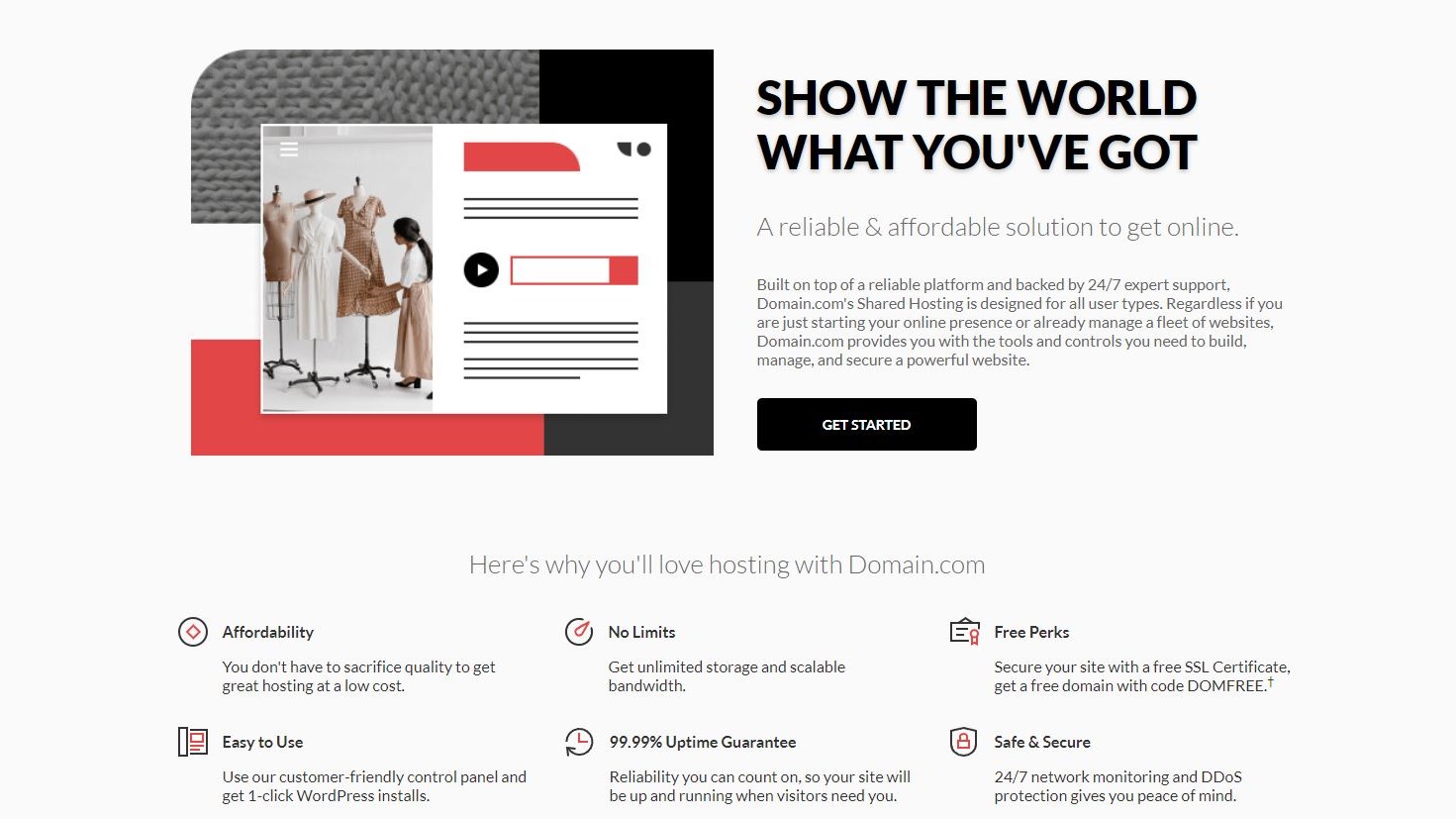 Web Hosting
Domain.com offers customers three main hosting plans: Basic, Deluxe, and Ultra. Basic lets you create and host just one website, while the other plans let you host unlimited websites. The Basic plan starts at $3.75 monthly, Deluxe at $6.75 per month, and Ultra at $13.75 per month.
Notably, the three plans offer unlimited storage, which is pretty remarkable. Most hosting providers ration storage and bandwidth for their lower plans. The main difference between the plans is the number of MySQL databases and FTP logins they support. 
Basic supports 10 MySQL databases, Deluxe 25, and Ultra Unlimited. Likewise, Basic supports 5 FTP logins, Deluxe 25, and Ultra unlimited. 
The three hosting plans come with free SSL certificates to protect your website and a free domain name for a year.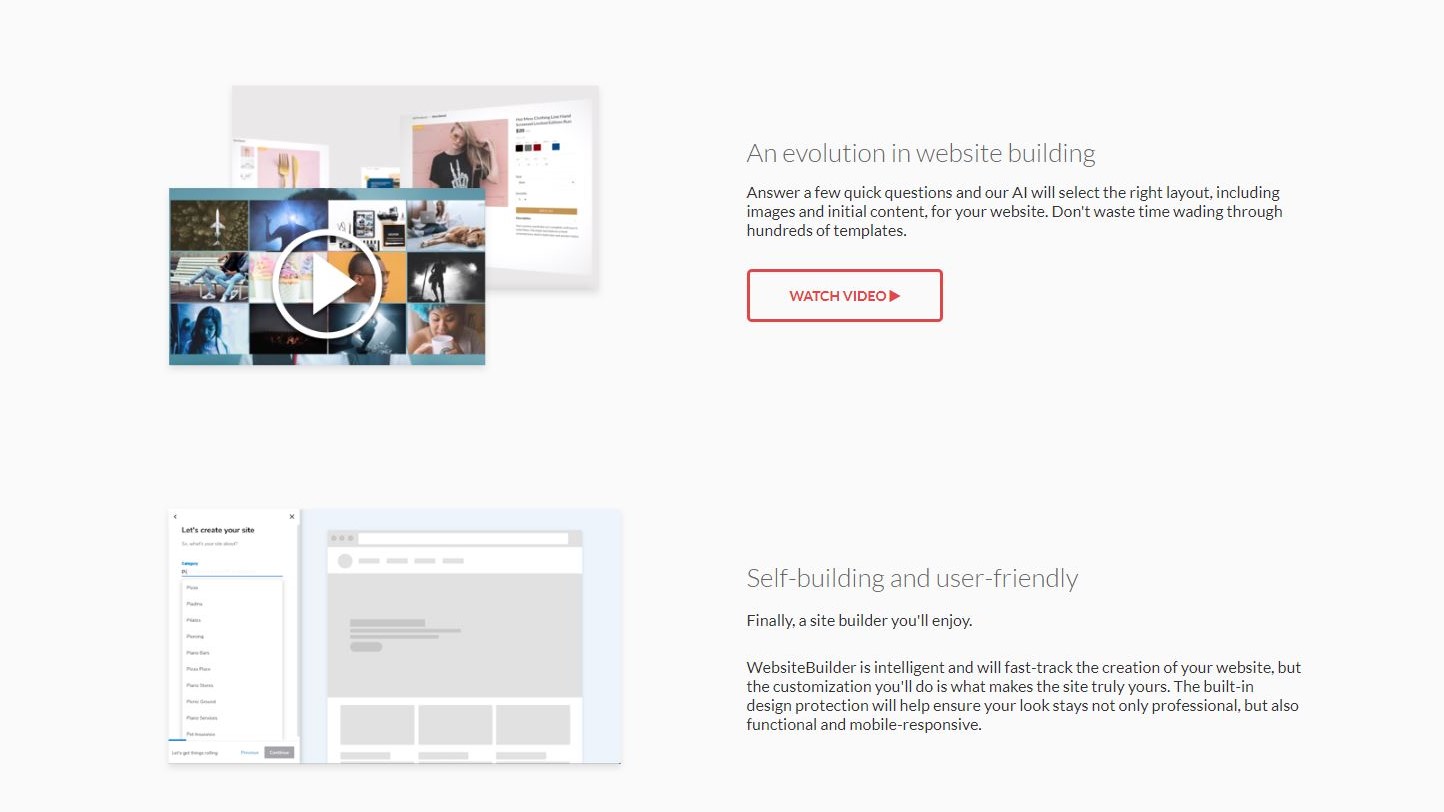 Website Builder
Domain.com offers a dedicated website builder with many features to help you set up a functional, attractive website without much technical work. The website builder lets you create individual pages for your content. It gives you complete control over your site's design and layout.
Domain.com's website builder features artificial intelligence to help you lay the foundation of your website. You answer a few questions at the beginning stage, and the AI will help you choose the proper layout, including images and initial content, for your site. Afterwards, you can edit it to match your taste.  
The AI tool is beneficial because it does much of the background work of setting up your website. It'll be much harder to build your website's layout from scratch without it. 
You can create an excellent online store with Domain.com's website builder. The tool lets you manage inventory, shipping, coupons and discounting, taxes, emails, and payments in one place. Domain.com offers a broad selection of beautiful e-commerce themes.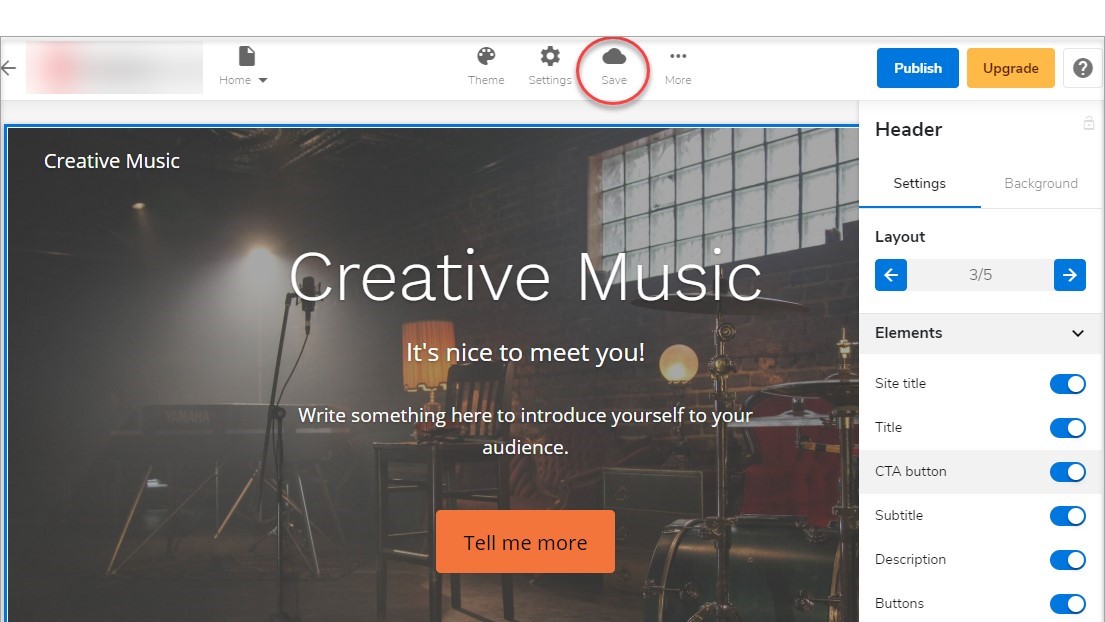 Interface and in use
We found it pretty straightforward to use Domain.com. The initial step is to head to the website and pick whatever service you want. You can search for any domain name to see if it's available. If it is, you can proceed to purchase it immediately. Likewise, if you need web hosting or a website builder, select the plan you want and pay for it.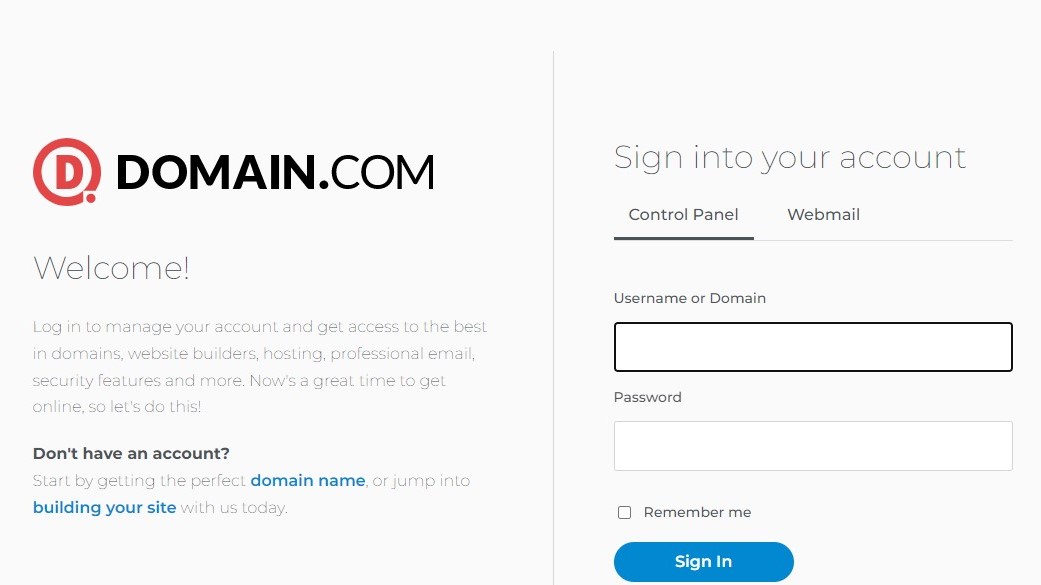 After paying, Domain.com will prompt you to create an account. Then, you can log in to access your service at any time. We advise you to use an email you regularly check to know if any service is near its expiration date. It's even better to keep any service you purchase on auto-renew with an active credit/debit card. Don't ever let your domain name expire because people are looking to grab it if it does.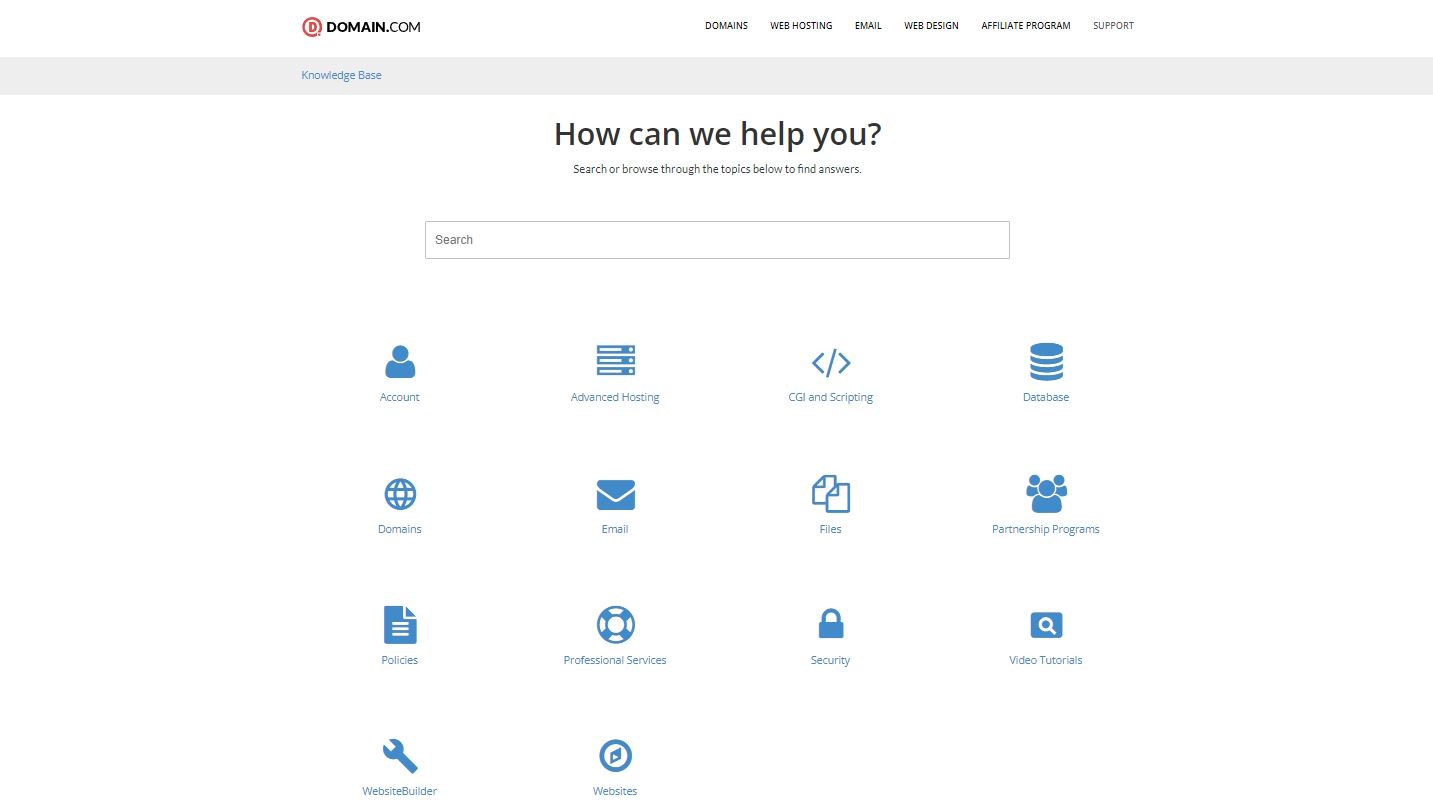 Domain.com customer support
Domain.com offers customer support through email, live chat, or telephone. There are also video tutorials and a Knowledge Base on the website to help you understand the platform. 
The competition
Domain.com's main rivals include Namecheap, GoDaddy, and Hover. Domain.com offers comparable pricing and features to its rivals. 
Is Domain.com's domain registration service right for you?
Domain.com is a suitable domain registrar and web hosting service. However, we observed some flaws, such as its web hosting service not having direct monthly plans. It calculates the price monthly, but you must pay for at least a year to use it.