Wombat Pine Professional: Two-minute review
Where it matters most, the Wombat Pine Professional truly delivers. This mechanical keyboard may be from a brand keyboard philistines are unfamiliar with, but it shows the rest of the big-name manufacturers up – and in such a massive way, I'm surprised that it hasn't made in on everyone's best keyboards list yet (believe me, it's making it on ours).
It does so in three parts: this full-sized keyboard has a slimmer, less bulky form factor and a design that Mac users, especially iMac 24-inch owners, can appreciate; it delivers a reliable, stable, and comfortable typing experience that even the most exacting keeb enthusiast can appreciate; and it's got a whole bunch of features, many of which you'll be hard-pressed to find on better-known keyboards. All that makes this a truly impressive piece of kit.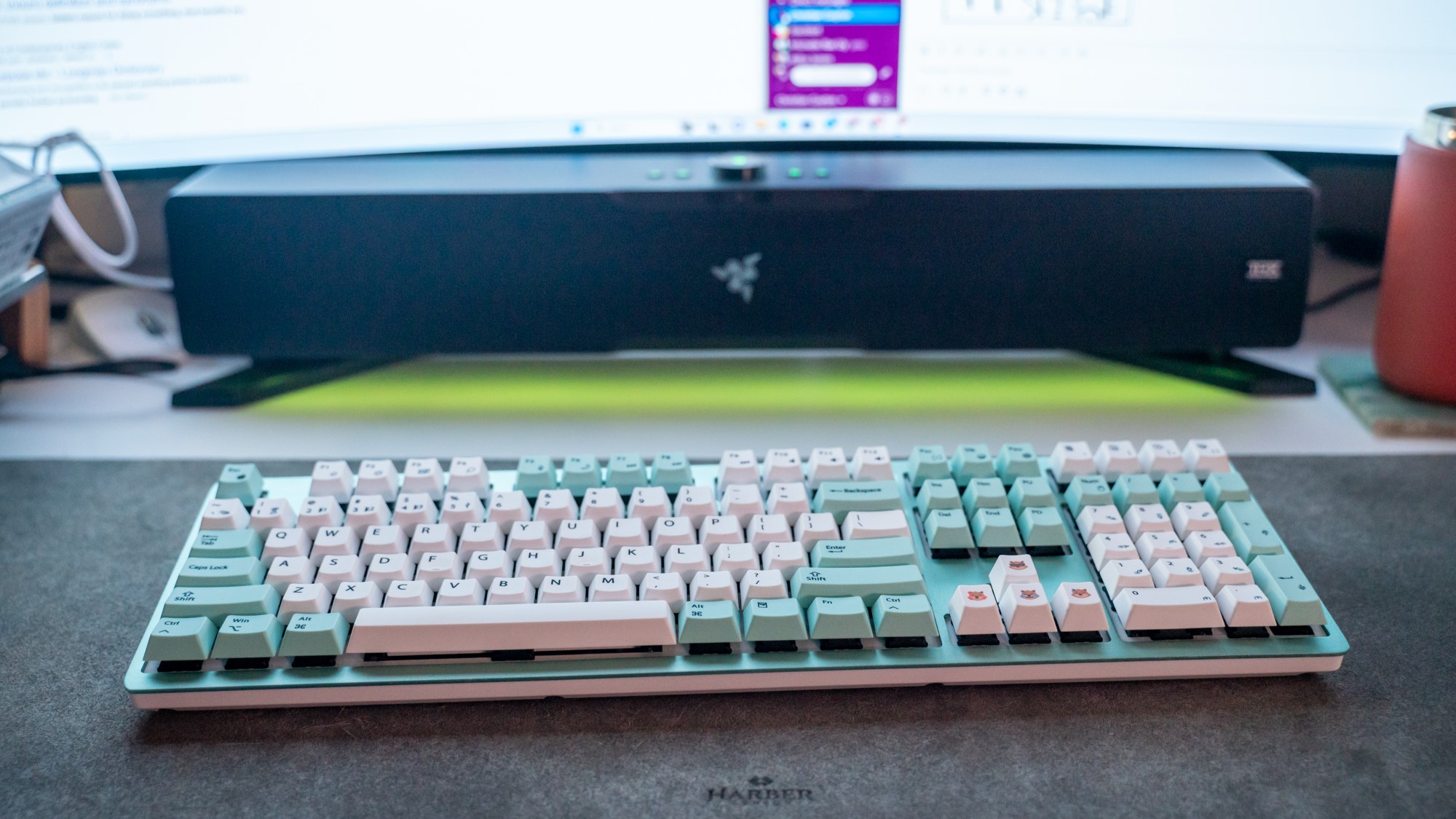 Not that it's flawless. Wombat has skipped backlighting here, which means that those who haven't quite mastered the layout may struggle to find the right keys in the dark. And when in wireless mode, it takes a split second after waking before working again.
But those hardly matter, especially with everything else that's going for this keyboard.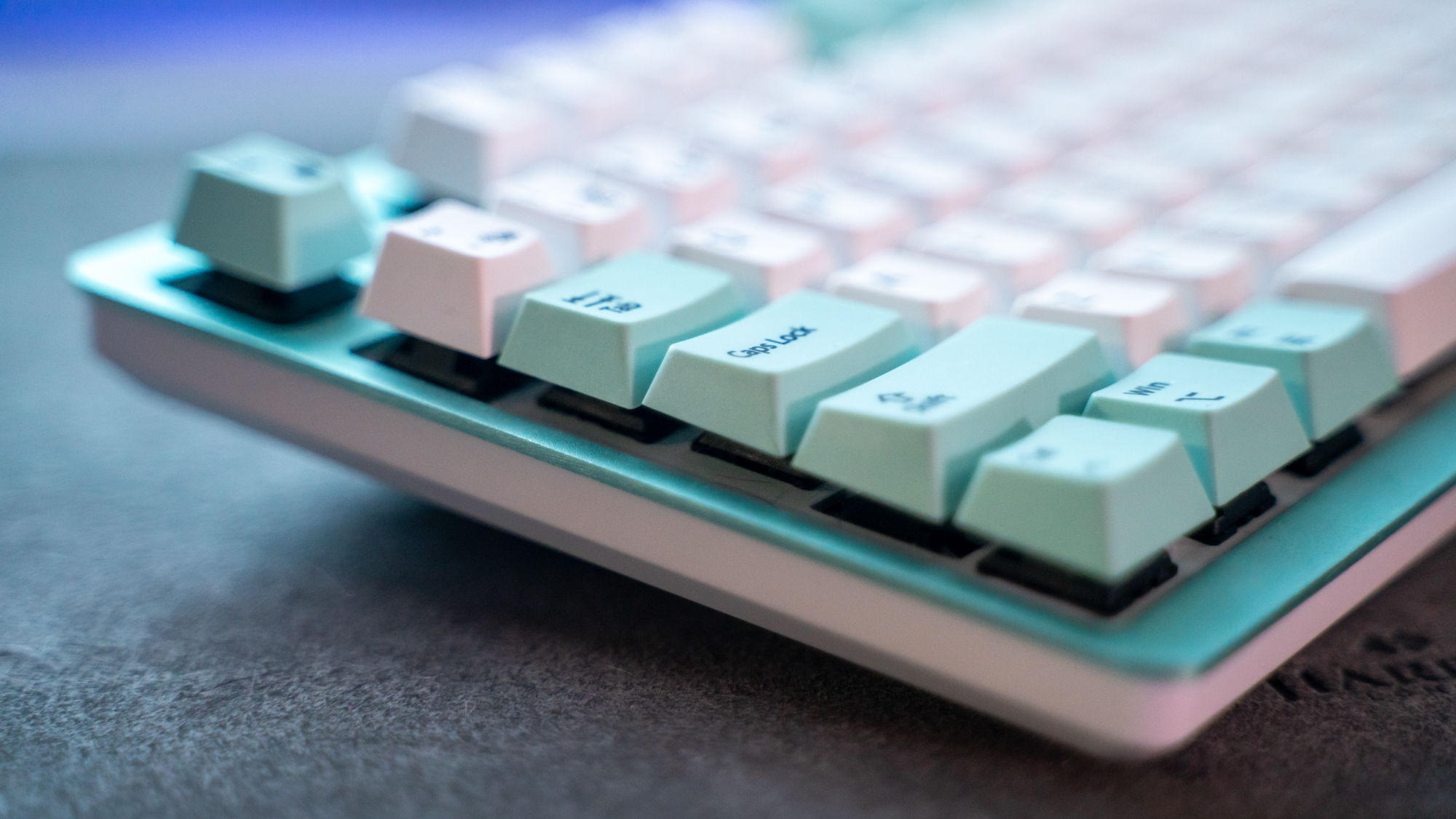 I appreciate the Wombat Pine Professional's form factor, first of all. While still retaining that full-sized 108-key footprint, it's not as bulky or as heavy as other keyboards in its class (perhaps with the exception of the Logitech MX Mechanical, which is probably as low profile as a mech keyboard can get). It doesn't scrimp on build quality either, using PBT keycaps that will last a long while as well as a high-quality aluminum top case. 
I do have to admit that the floating keycap design is a little strange, seeing as there isn't backlighting or RGB lighting in sight, which would have been a nice addition, especially considering the price point. But it also doesn't take anything away from the keyboard so that's all I have to say about that. 
Wombat also makes up for that by making the Wombat Pine Professional available in different colorways – the same, though not all, colorways that the iMac 24-inch and MacBook laptops are available in. That tracks since this keyboard is designed specifically for Mac users.
Not that it's only for those folks either. It's not trying to be weird and exclusive like the Magic Keyboard. On the contrary, it's compatible with Windows, Android, Linux, and iOS devices as well. It even has a separate Windows mode that lets you use the same hotkeys available for macOS on your Windows computer. That makes it a boon to all users, including those like me who use two different systems.
Speaking of different systems, the Wombat Pine Professional boasts multi-connectivity as well. Aside from having a wired USB-C connection, it also has 2.4GHz wireless and Bluetooth connectivity and allows up to five devices to be connected simultaneously. If I didn't love collecting keyboards and rotating my small collection, I'd probably be very happy just using this one for my iMac 24-inch, my Alienware gaming laptop, and my PC build.
Is it appropriate to be used as a gaming keyboard? If you're not gaming competitively, it's not too shabby. I've tried it with games like Hogwarts Legacy and Kena: Bridge of Spirits, and it wasn't like I was struggling. It was business – or, in this particular case, pleasure – as usual.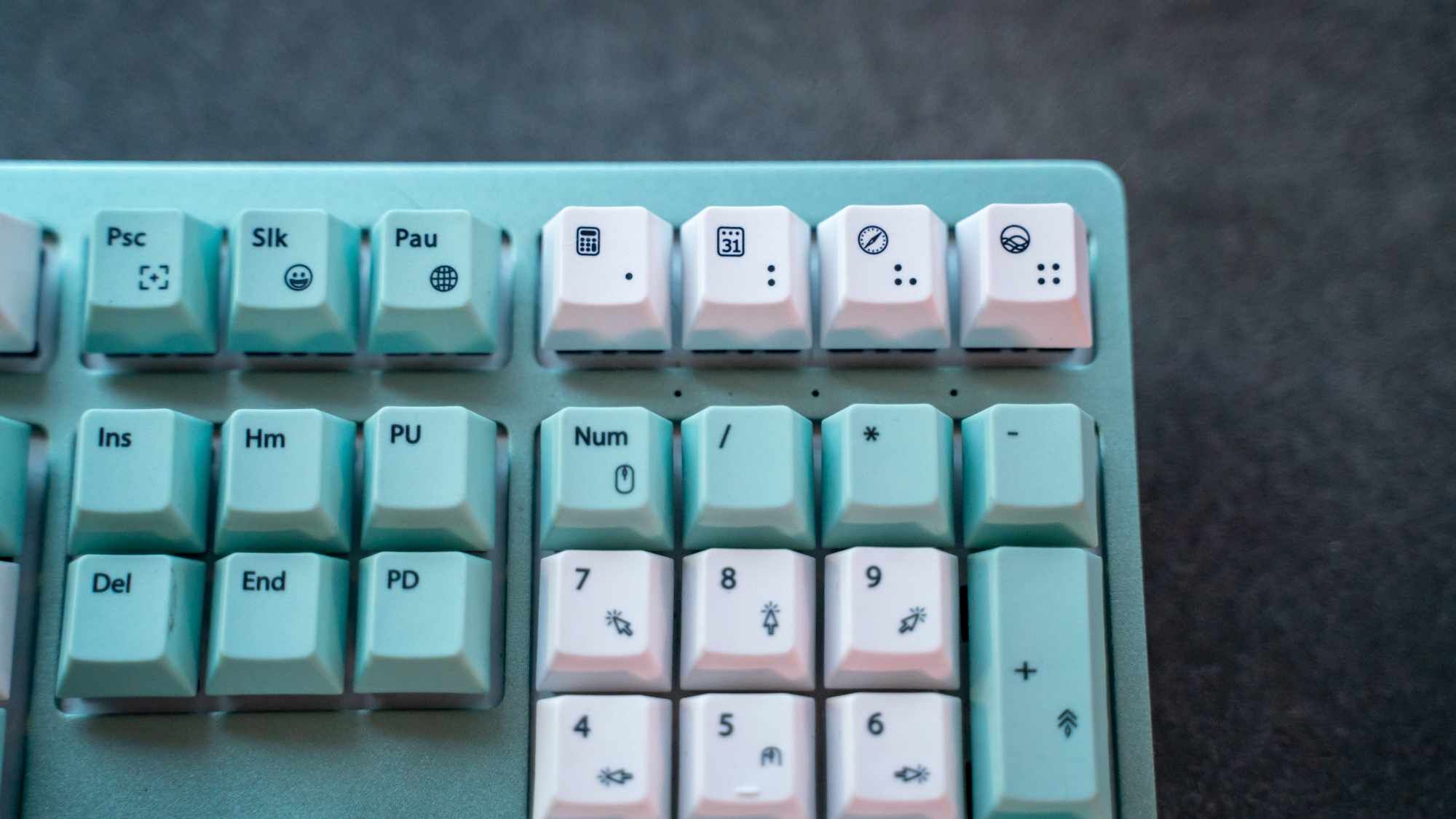 Plus, it's got four special function keys, whose secondary job (via the Fn key) is to increase the keyboard "speed" (I'm assuming that pertains to its polling rate, but Wombat doesn't really say) for, in Wombat's own words, "gaming purpose." And, there's also on-the-fly macro recording, allowing you to program up to 10 macros to specific keys, as well as full-key N-key rollover so it can register simultaneous presses without a sweat.
Image 1 of 3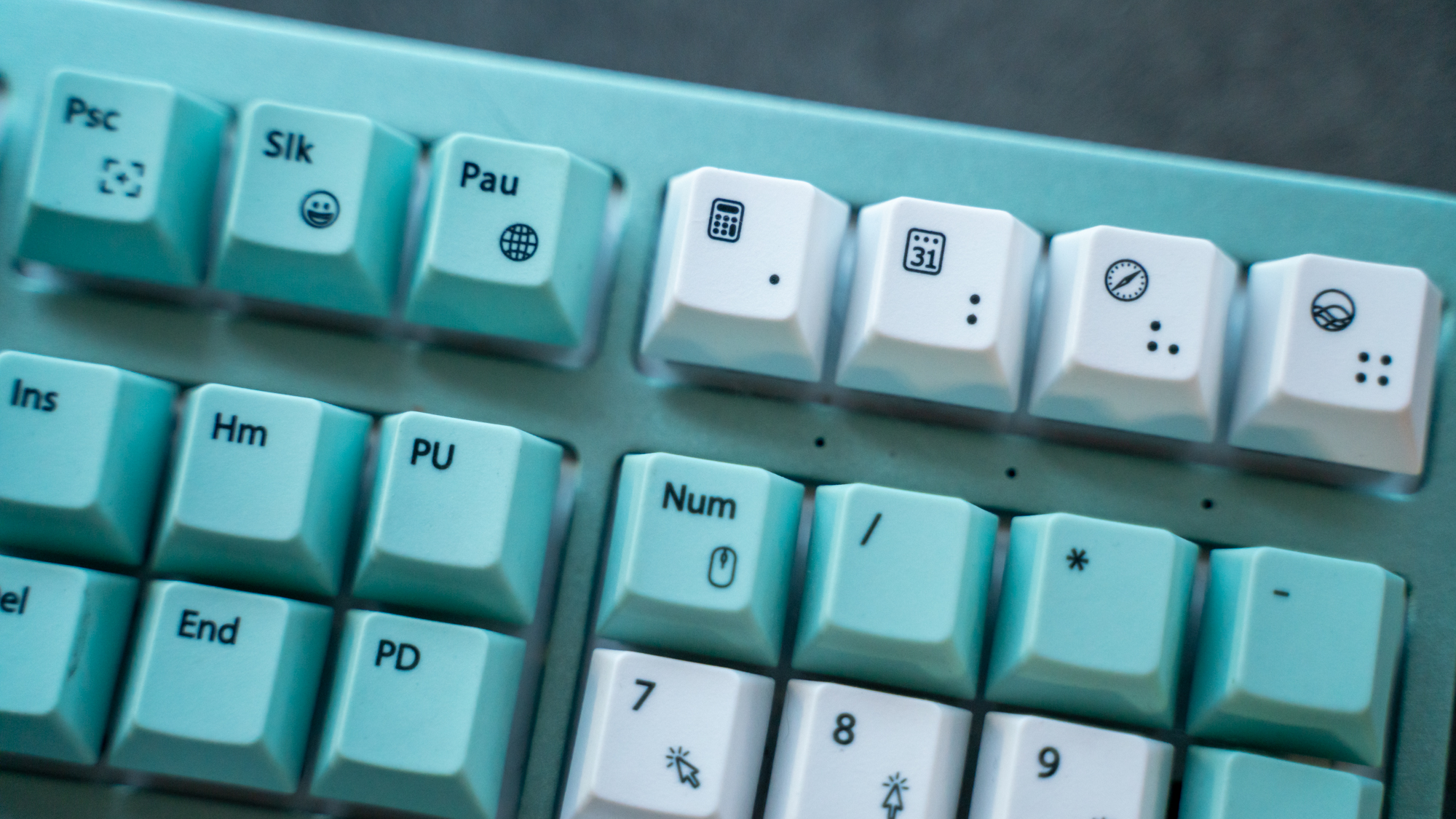 Image 2 of 3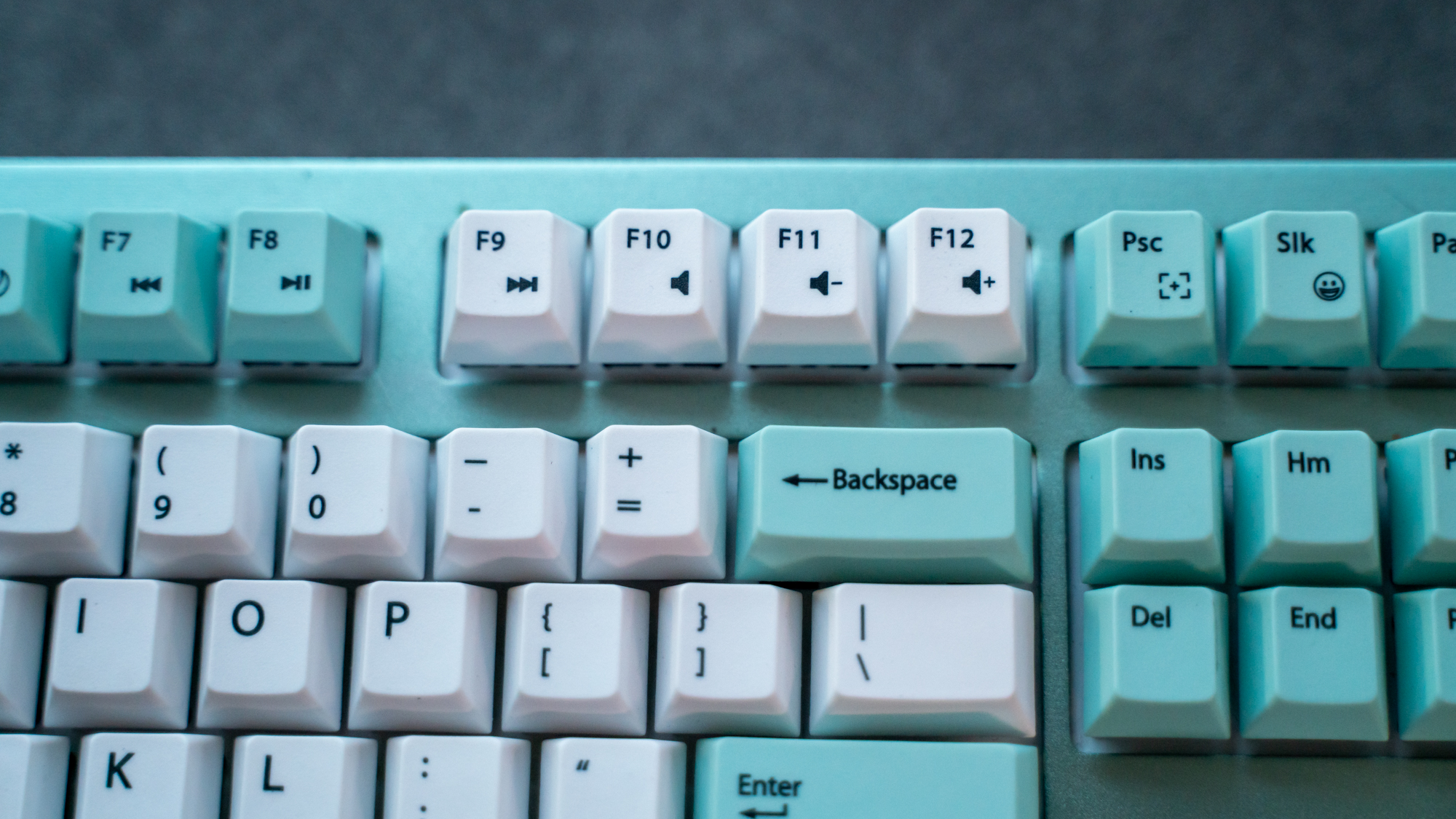 Image 3 of 3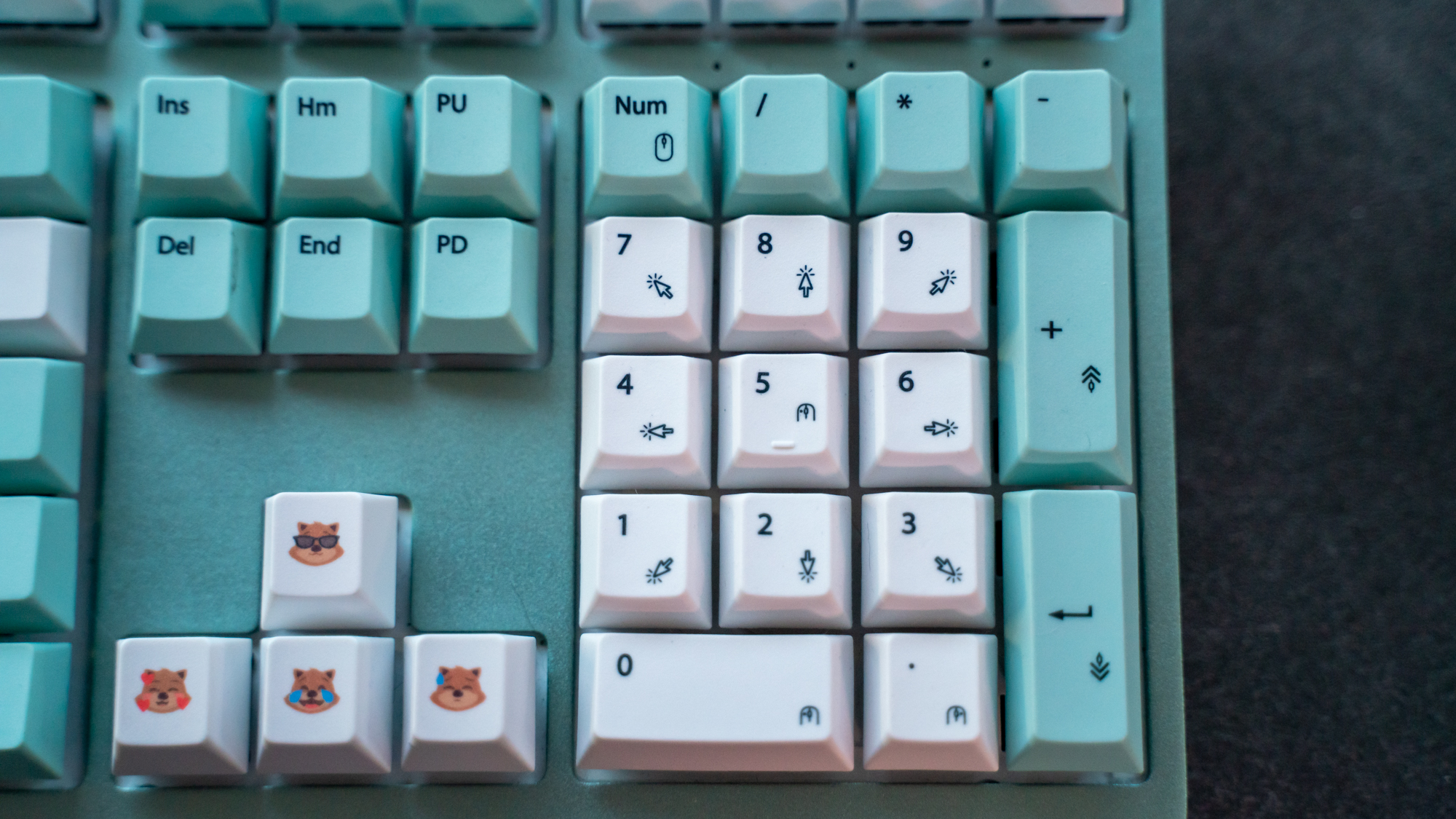 The Wombat Pine Professional is, however, first and foremost a productivity keyboard. It even has special features that help increase your productivity. There's the number pad having a simulated mouse mode, with each number representing the different directions the cursor can move. There's also the special function keys whose main job is to give you quick, one-press access to the calculator, calendar, browser, and voice assistant (if set up). And, finally, you've got the Function keys, which moonlight as the settings, media, app, and emoji menu quick access keys. 
Image 1 of 2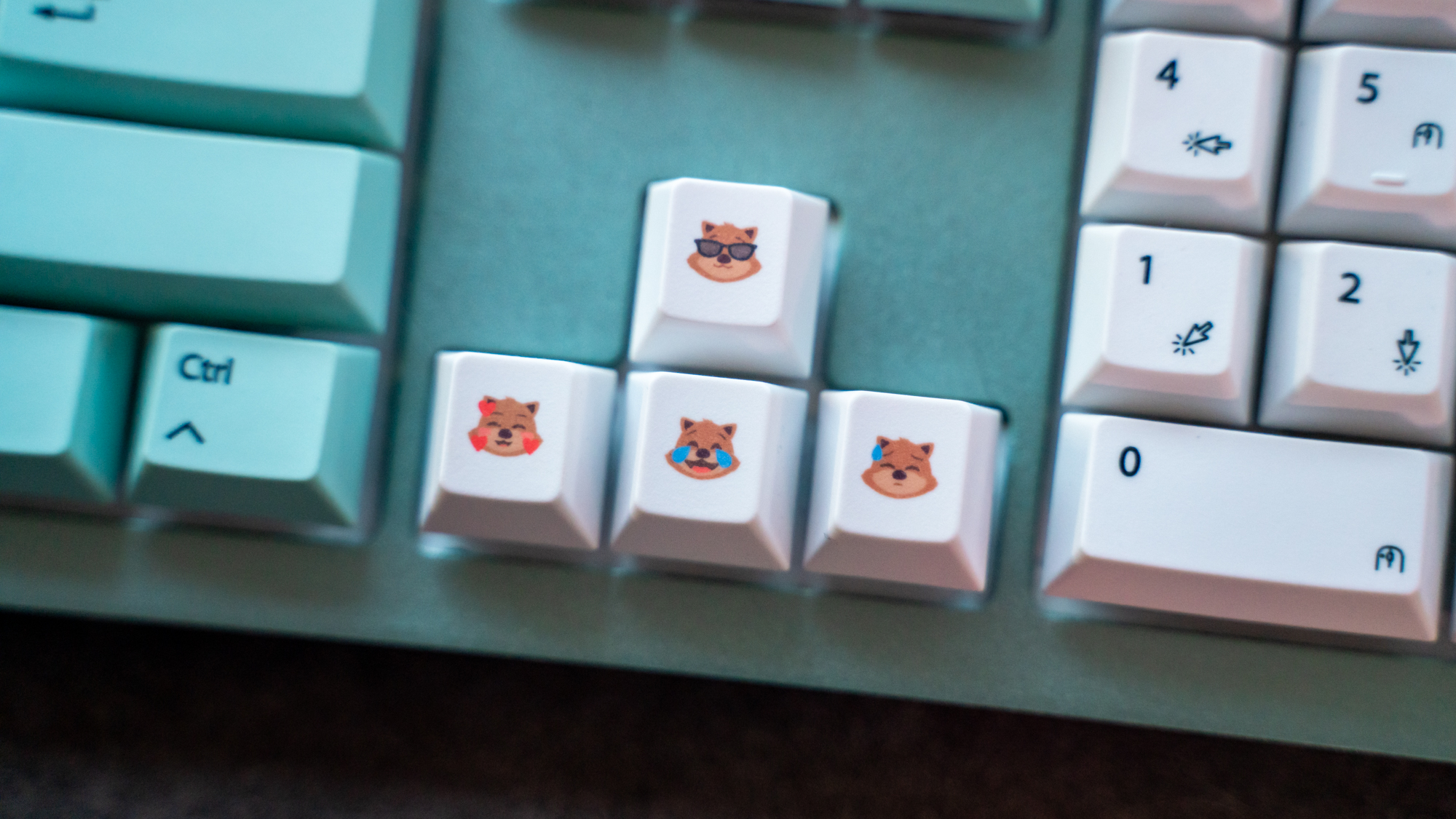 Image 2 of 2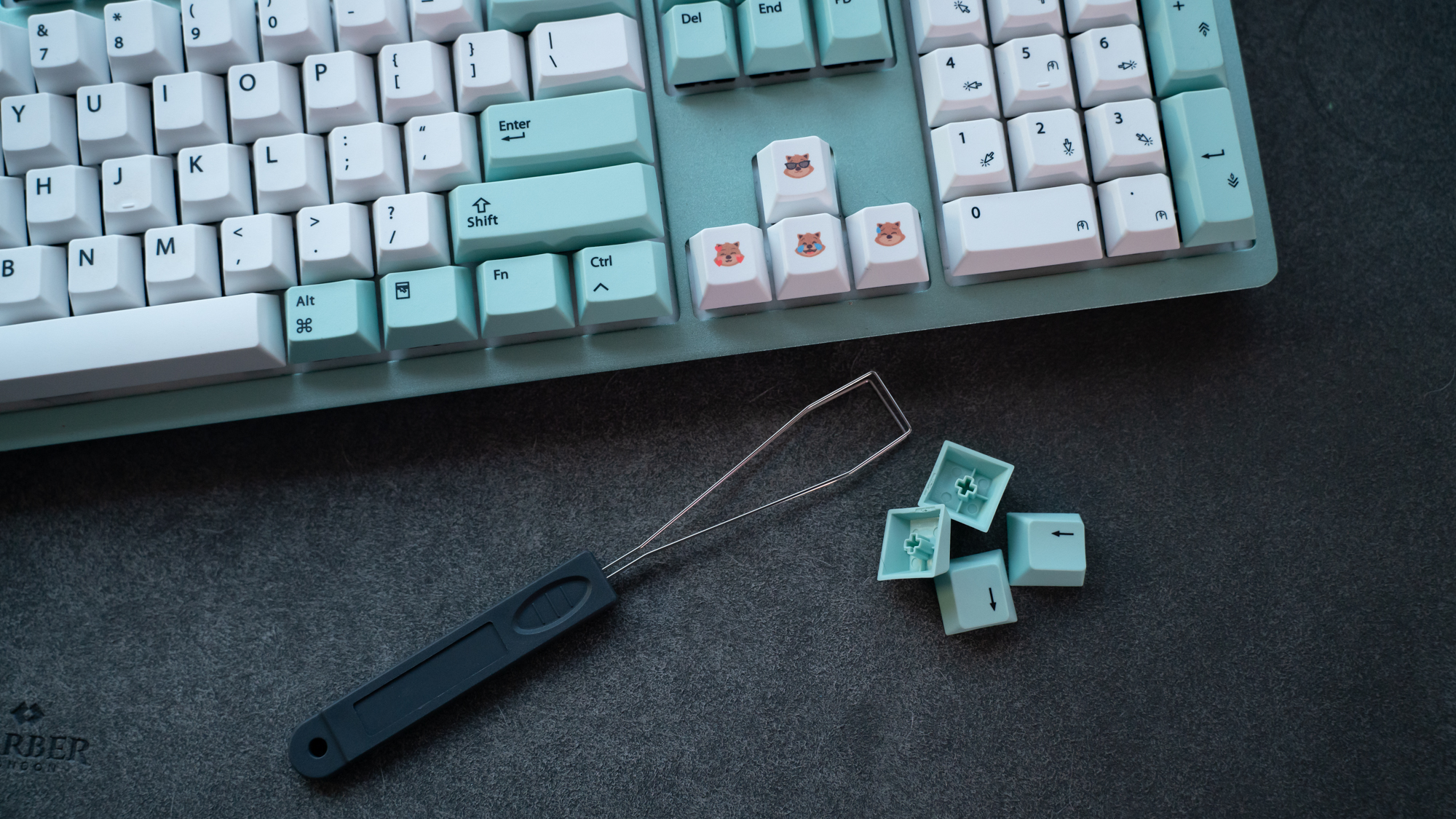 For the fun factor, it also comes with a keycap puller and four extra keycaps with different wombats on them.
In short, you're getting A LOT for your moolah.
Of course, the Wombat Pine Professional's performance and comfort can't be beat either. While Wombat doesn't officially give its 1000mAH battery a proper rating, it'll certainly last you a while at full charge. I tested this keyboard for a week wirelessly, and I didn't have to charge once – although it's likely it'll last longer than that.
The brand sent me the Red Cherry MX version, which means I'm getting that linear key switch experience that I'm kind of partial to these days. I've been enjoying that non-clicky, non-bumpy actuation and bottom out – though if you prefer a bit of bump and a little bit of that clicky sound, it's available with Tactile Brown switches as well.
Despite being just a little slow to wake, there's really no noticeable lag when you're in wireless or Bluetooth mode. The keyboard is responsive and accurate, which is what you need most during long hours of typing up work documents, emails, or in my case, product reviews and buying guides.
But Wombat doesn't stop there. It fitted this keeb with a noise and vibration absorption mat and pre-lubed stabilizers, which improves your overall typing experience. The result is a quieter keyboard that is smooth and very stable to type on, with the keys neither wobbling nor rattling.
If Wombat was trying to impress enthusiasts, then mission accomplished. I know I am.
Wombat Pine Professional: Price & availability
How much does it cost?  $159.99 (about £130 / AU$240) 
When is it available? Available now
Where can you get it? Available in the US, UK, and Australia
Much like with other high-quality mech keebs, the Wombat Pine Professional's price of entry isn't going to be at the budget level. It's not going to rob you blind, but it will still set you back $159.99 (about £130 / AU$240), which is something many people may find too steep for a keyboard.
If you want quality and great value though, the reality is that it usually sits around that price point. And, you're getting a whole bunch of features here that you won't find on other keyboards. It's also a little cheaper than something like the Logitech MX Mechanical, which sells for $169.99 / £169.99 / AU$279.
Wombat Pine Professional: Specs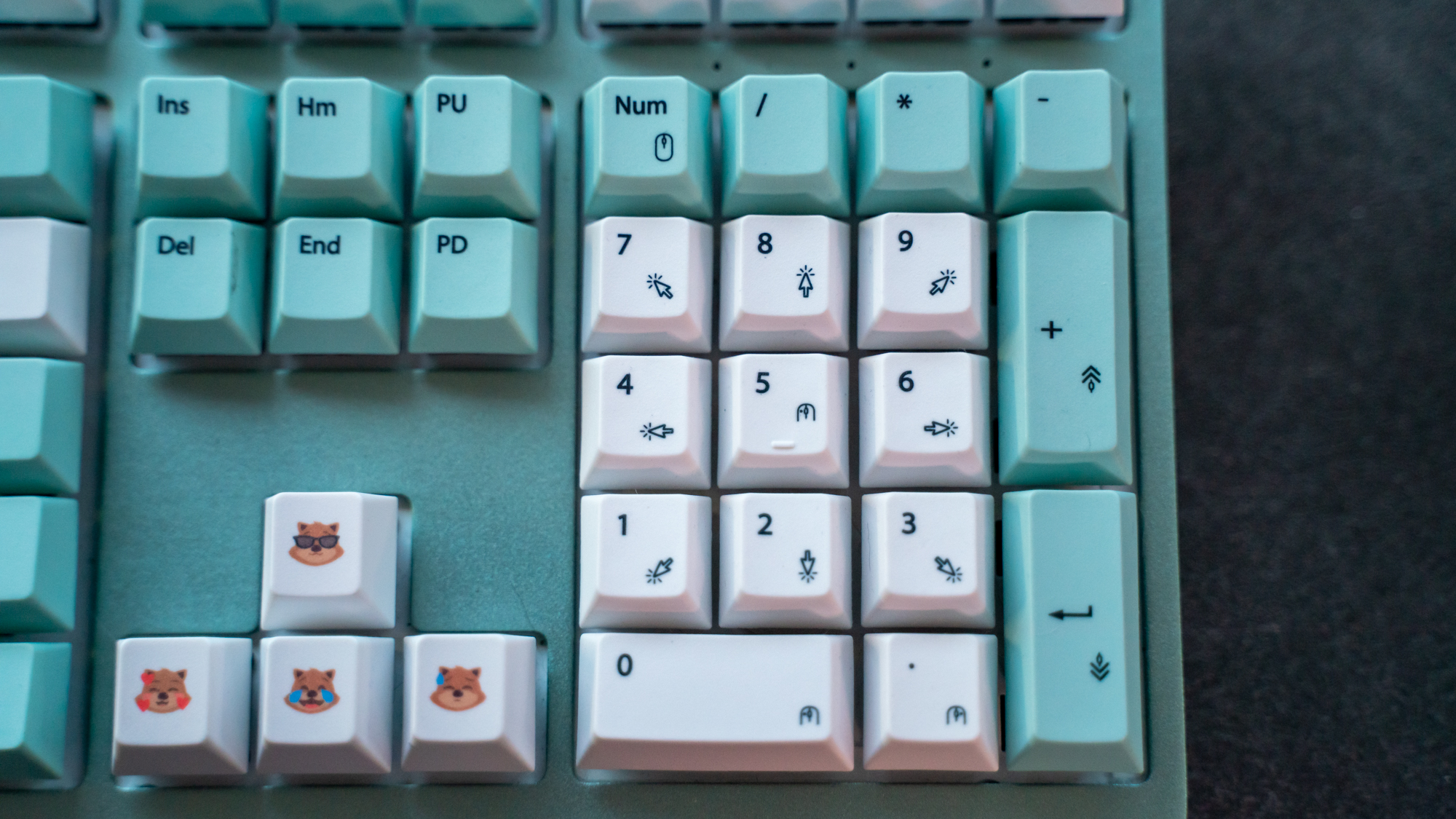 Should you buy the Wombat Pine Professional?
Buy it if...
You want a full-sized mechanical keyboard with enthusiast cred
The Wombat Pine Professional is made for your ultimate productivity but designed with enthusiast-approved innards.
You use multiple systems
Whether you use different systems or have multiple devices you're using at the same time (or both), this keyboard is for you.
Don't buy it if...
You love RGB lighting
Sorry, there's no RGB lighting here. There's not even white backlighting. At least, it comes in several different colorways.
You're cheap
If you're scrimping, there are also great budget keyboards out there – though they are likely to have minimal features and don't have the best quality.
Wombat Pine Professional: Also consider
How I tested the Wombat Pine Professional
Used it for a week, testing its performance and features
Tested it for work and some gaming
Used it for writing articles and emails as well as to play a couple of games
I tested the Wombat Pine Professional for a week, noting its performance, its build, and the typing experience it offers as well as using its special features to see how beneficial they are for productivity.
I used it for writing my articles, comping emails, and other work stuff. And, because it has some gaming-focused features, I used it for playing Hogwarts Legacy and Kena: Bridge of Spirits as well.
Having been a product reviewer for years and now an editor in TechRadar's Computing channel, I have extensive experience testing peripherals, including keyboards. I am a keyboard enthusiast and modder myself and have a small collection of them.
We pride ourselves on our independence and our rigorous review-testing process, offering up long-term attention to the products we review and making sure our reviews are updated and maintained - regardless of when a device was released, if you can still buy it, it's on our radar.
First reviewed March 2023