PureKeep is the product of GZ Systems Ltd, a software company founded in 2007. GZ is best known for its PureVPN virtual private network service, which allows users to encrypt their traffic and disguise their identity while surfing the web. PureVPN is powered by over 6,500 servers spread across 78 countries, and users can connect to a nearby country to get the fastest speeds.  
GZ is keen on expanding beyond a VPN service into a full-fledged cybersecurity platform, so it launched PureKeep and PurePrivacy in 2022. The former is the software we're reviewing, while the latter is another tool that lets users block targeted ads and scan their credentials for data breaches. 
PureKeep is a relatively new password manager app that hasn't gotten many reviews. We decided to review it to help you decide if it's a suitable password management tool for you. 
PureKeep: Plans and pricing
A caveat about using PureKeep is that you can't buy the software alone. You must first pay for the PureVPN service and choose PureKeep as an add-on. PureVPN costs $10.95 per month, but you'll get a 70% discount on the final price if you pay for 12 months in one go. The platform is also currently running a holiday promo deal offering a 5-year subscription for $80. 
The PureKeep add-on is pretty affordable. It costs $2.49 per month, and you'll get a significant discount if you pay for 12 months in one go. The platform accepts payments through credit and debit cards, PayPal, or cryptocurrency. There's a 31-day money-back guarantee during which you can request a refund if you're not satisfied with the app. However, note that cryptocurrency payments are non-refundable.
There's no free trial period for PureKeep, which we consider a disadvantage.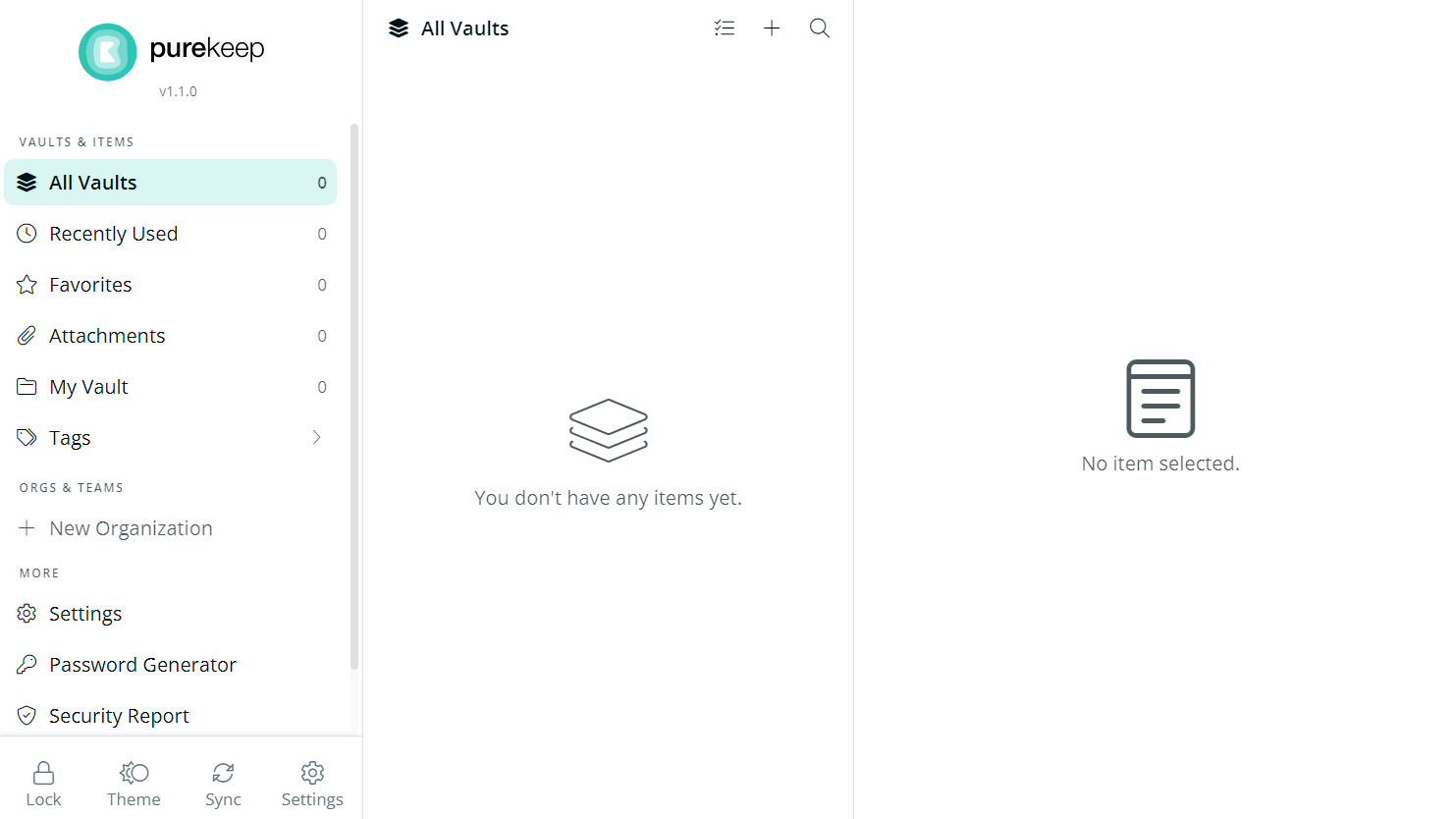 PureKeep: Features
Password Storage
One of the major challenges for active internet users is storing the passwords for their accounts on dozens of websites and applications. It's easy to forget your passwords when you have too many accounts, which creates the need for a tool like PureKeep.
PureKeep lets you create digital vaults to store your passwords. These digital vaults work similarly to a real-world vault; it's protected by a master password that you'll need to access anything stored in it. You can store passwords for different websites in this vault and retrieve them anytime you want. All you need to remember is the master password, and your internet surfing will likely become easier than ever.
Passwords aren't the only thing you can store in PureKeep's vaults. You can also store sensitive files and documents, e.g., certificates, passports, confidential memos, etc. Users get up to 1 GB of storage space for every vault they create. 
Vault Sharing
Almost everyone has a person or group of people that they can trust with sensitive details, e.g., a close friend or a family member. PureKeep lets you share your vault with such people, and they'll be able to access your passwords and other sensitive files you store in the vault. This feature is beneficial in the case of emergencies where a trusted person may need to access your account.
You can also use this feature within a workplace, as in, share passwords to corporate accounts within your team.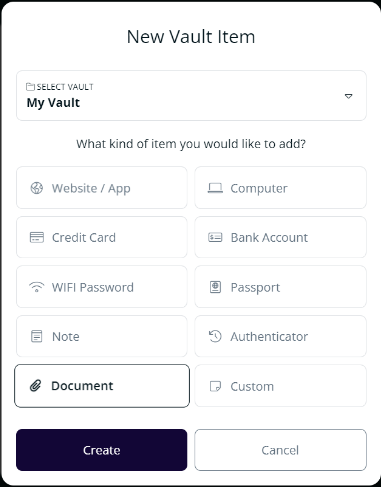 Password Generator
Weak passwords represent one of the biggest vulnerabilities on the internet. They're easy to guess, which makes any account with such a password vulnerable to hacking. To avert this, PureKeep includes a tool that generates strong passwords for users. Strong passwords are usually a mix of figures, letters, and symbols that are very difficult to track. This feature offers ample protection for your accounts on different websites and applications. 
Import Passwords
You can import passwords from another app into PureKeep with ease. Just download the password list as a CSV file and re-upload it to PureKeep; it'll automatically extract the passwords and add them to your vault. Most password managers let you download your credentials as a CSV file, so this shouldn't be a problem. 
Multi-Factor Authentication
Multi-Factor Authentication implies requiring at least two modes of identification before granting access to your account. You can set PureKeep to require another form of identification alongside your username and password to grant access to your account. It can be a one-time password sent to your email address or fingerprint recognition if your PC has the required sensor.
Theme Selection
You can switch between dark and light themes for the PureKeep app depending on which one suits you best.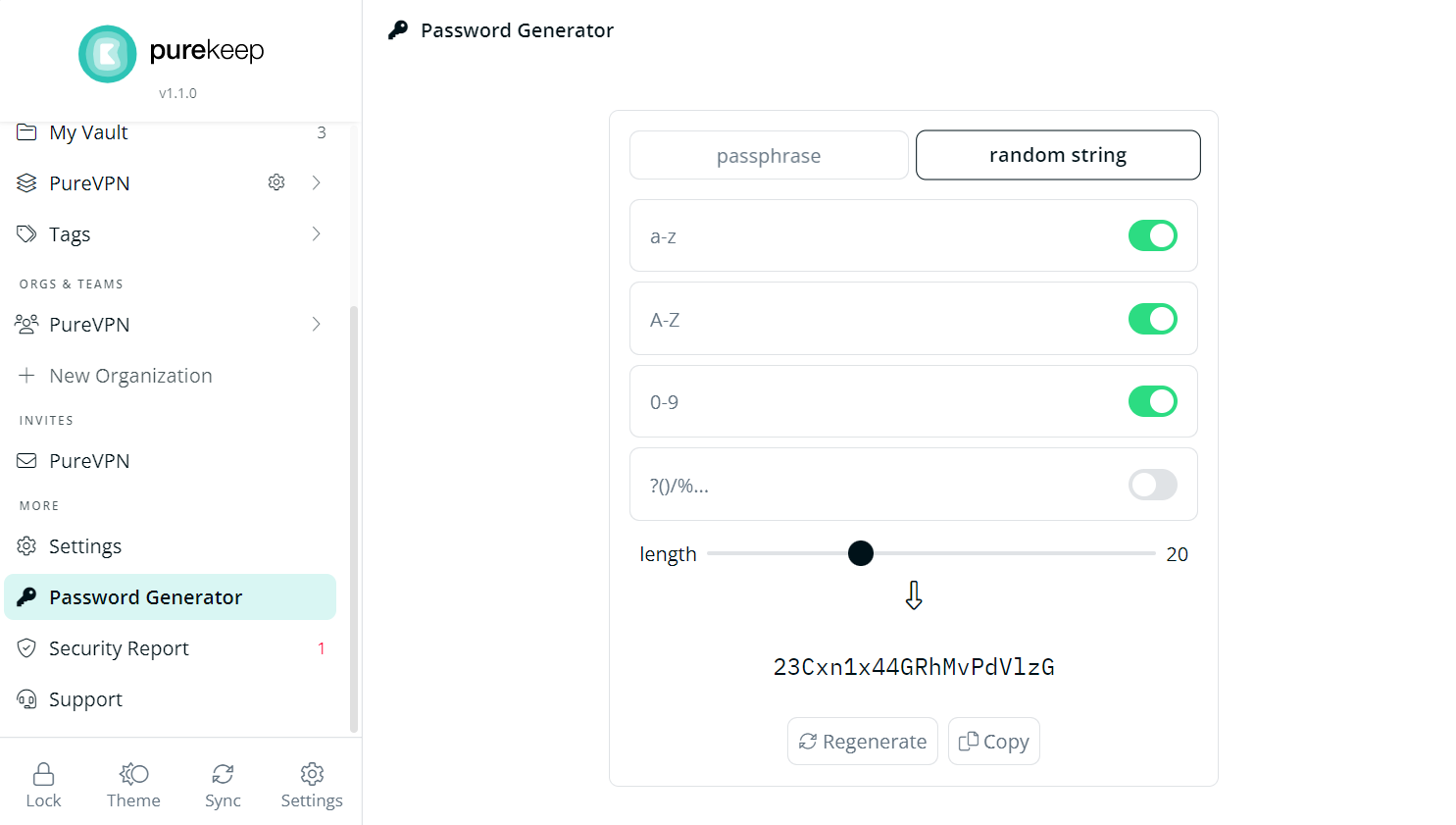 VPN
Given that you can't get PureKeep without PureVPN, it's ideal to include a VPN service as one of the platform's features. A VPN works simply; you can browse using the IP address of another location and your browsing data is sent through a secure tunnel to the VPN provider's servers. The browsing data is then encrypted and rerouted to the website that you're trying to reach.
PureVPN has over 6,500 servers across dozens of countries, and you can connect to anyone you want. It's advisable to connect to the one nearest to your location if you want better speed. The VPN service hides your real IP address and protects your data from corporations, government agencies, and hackers. You can also use it to circumvent content bans. For example, if a video streaming service isn't available in your country, just switch to an IP address hosted in a country where it's available, and you can access the content on the service. 
It's advisable to always use a VPN if you're browsing with a public Wi-Fi network, e.g., at an airport, cafe, or hotel. Public networks are often vulnerable to hacking and encrypting your browsing data protects you from potential harm. 
You can download the PureVPN app on your desktop (Windows, macOS, and Linux) or mobile phone (iOS and Android). It's also available as an extension on web browsers including Google Chrome, Firefox, Microsoft Edge, and Brave. Likewise, PureVPN is available on gaming consoles (Xbox and PlayStation) and video streaming devices (Apple TV, Samsung TV, Android TV, Fire TV, etc.).
According to PureVPN's website, it doesn't keep logs of browsing activity that occurs through its VPN. Going by its word, you can be sure of your browsing privacy if you use the platform. 
Your PureVPN subscription covers up to 10 devices. Once you set up the app on your device, it takes just one click to activate it and start browsing securely. Upon activation, the platform uses an algorithm to select the fastest server for you. 
When researching for this review, we observed a pattern of users praising PureVPN for its speed and ease of use. There are no caps on bandwidth usage, so you can use it to browse as much as you want.  
PureKeep: Interface and use
It's pretty easy to set up and use PureKeep. After paying, you can download the app on your PC and create an account. You can sync PureKeep with up to 10 devices at a time and access your passwords on each of them seamlessly. One major drawback is that PureKeep doesn't have a mobile app, unlike many rival password management tools.
Once you launch PureKeep, you can create a digital vault and store credentials in it. The platform has an interface that's interactive and easy to navigate.   
PureKeep: Support
You can contact PureKeep's support team via email and live chat. The company's support team is available 24/7, which is good. But, there's no phone support, which we consider a disadvantage.
Before contacting the support team, you can check the official Support Center page, which contains articles and user guides concerning all aspects of PureKeep. You may find a solution on the page, which removes the need to seek direct support.   
PureKeep: The competition
Popular alternatives to PureKeep include LastPass and Dashlane. These are two of the most popular password management apps and have a much larger user base than PureKeep. Both of them have a free tier and mobile apps, unlike PureKeep. They also offer bulk plans designed for enterprise users, while PureKeep is built primarily for individual use,  
PureKeep: Final verdict
PureKeep is a new password management app, so it lacks several features that one would expect from a password management tool. For one, you can't access it via a mobile app or a browser extension but only from a PC. It also lacks single sign-on, an advanced security feature geared toward enterprise users. 
However, PureKeep has some advantages over the competition, such as being much more affordable and easy to use.