Amazon Fire TV Stick 4K (2023): Two-minute review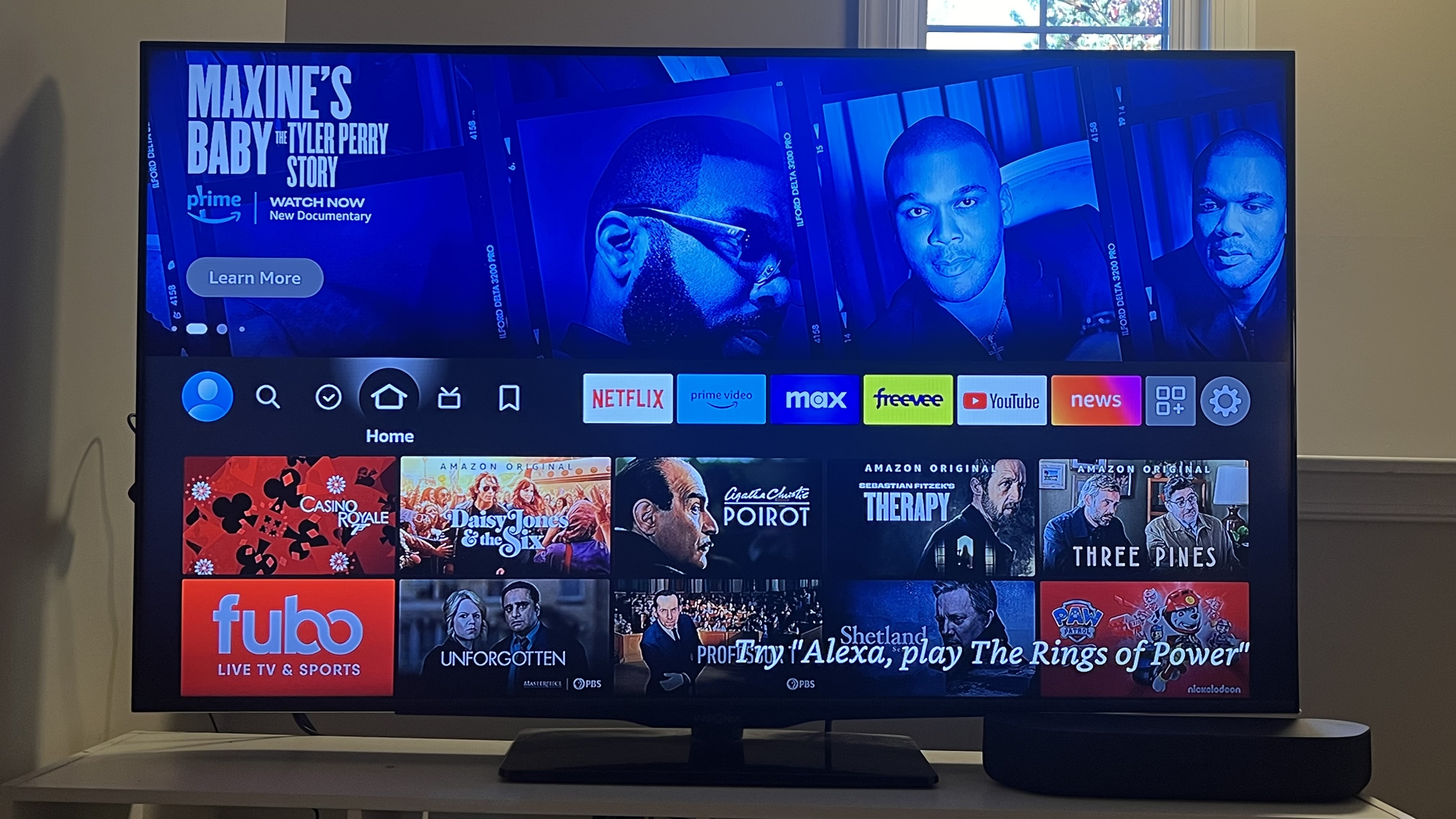 The Amazon Fire TV Stick 4K (2023) is not going to revolutionize anything. However, it offers just about everything owners of the best TVs would expect from a streaming device nowadays, such as 4K video with both Dolby Vision and HDR 10+ HDR support, along with Dolby Atmos sound.
Add in a very affordable price tag and I would consider it among the best streaming devices available right now. Of course, as with most things Amazon, the experience is a bit overly focused on what the company has to offer, so you might find yourself watching more Prime Video content than before.
As I expect with most Amazon products, the Amazon Fire TV Stick 4K (2023) is feature-filled and comes with some onboard storage. There's also plenty of free content available, so, unless you're looking for something very specific, this streaming device from Amazon is more than worth its asking price.
In terms of design, the Amazon Fire TV Stick 4K (2023) is just that – a stick. It's a bit on the bulky side, but unless you have issues with your HDMI port sagging, the fact that it's a bit big for a streaming stick is a non-issue.
Amazon surprisingly decided to use a micro-USB port for power instead of a USB-C port. If you're wondering why that matters, there are two reasons. The first is the fact that, in my (anecdotal) experience, micro-USB ports have a tendency to break, which gives cause for concern about long-term use. The other is that micro-USB cables are much rarer these days. So, if you need to use a new cable for any reason, you can't just grab a USB-C one from a different device.
On the positive side, the way the streaming stick plugged into my TV meant that the micro-USB port was facing upwards. Having had a streaming stick that oriented down in the past, I can tell you that the power cable will exert downward force over time, possibly doing damage long-term.
I also appreciate that Amazon included an HDMI extender. As HDMI ports on a TV are often situated fairly close, sometimes there's just not enough space for a streaming stick if you have something plugged into the next port. The extender gets around that as it will fit like a regular HDMI cable.
Regardless of whether you use the extender or not, once the Amazon Fire TV Stick 4K (2023) is plugged in, setup is very easy. Just put the batteries in the remote, follow the on-screen instructions, and make sure you have your Wi-Fi and Amazon account login info on hand. If you've used a Fire TV device in the past, some information will be saved, so you don't have to download all the apps for the services you're subscribed to.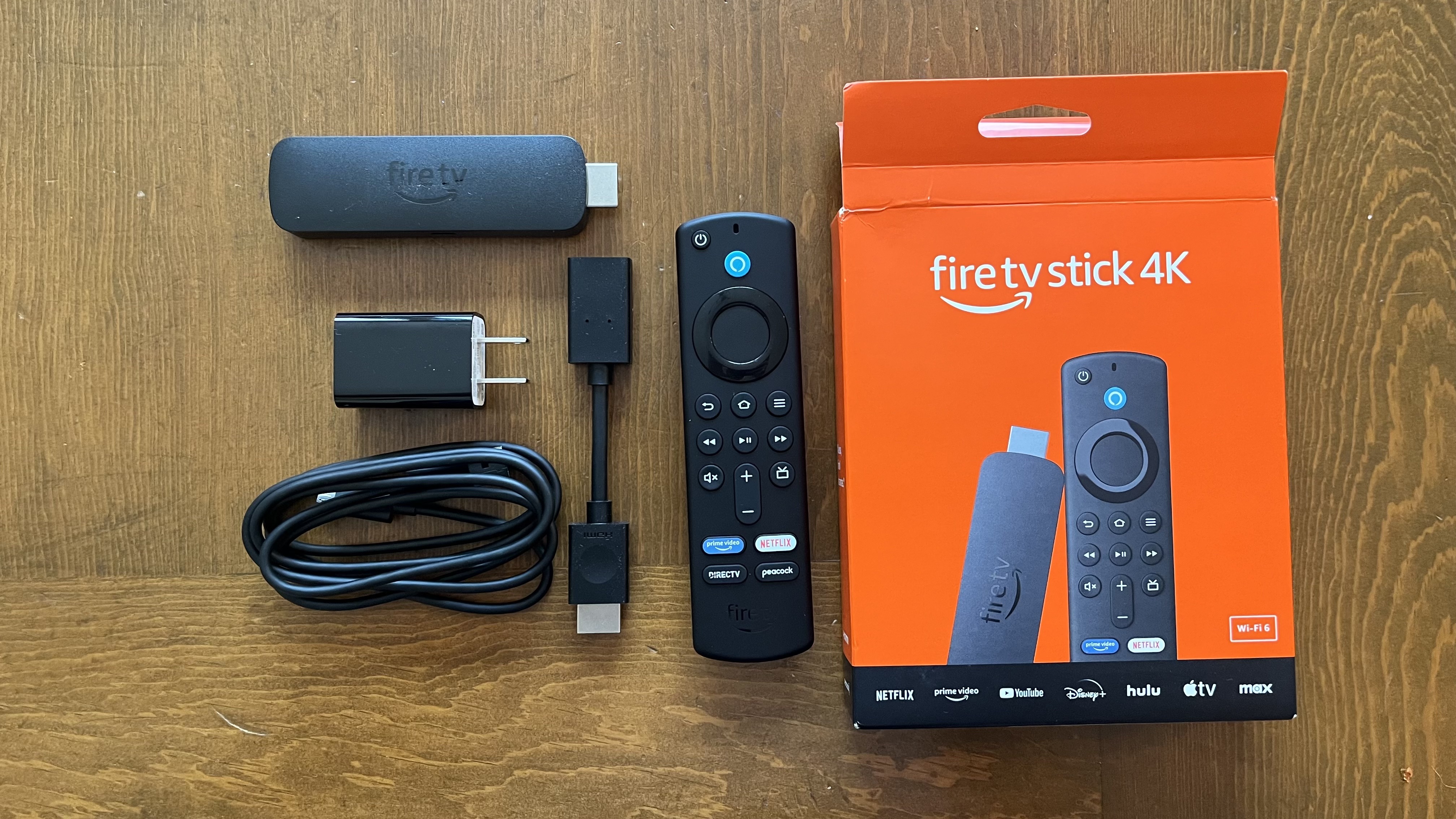 Regardless, once through the initial setup process, downloading the necessary apps is quick as this streaming stick supports up to Wi-Fi 6. And, with a Quad-core 1.7GHz processor, opening and navigating apps is very snappy – I didn't have to wait for anything to load unless there was a network issue. As the Amazon Fire TV Stick 4K (2023) supports 4K, HDR10, HDR10+, Dolby Vision and Dolby Atmos, loading certain content could take a little longer depending on what you're watching and your network speed, though I didn't experience any slowdowns.
As far as the Amazon Fire TV interface goes, it is intuitive and straightforward to use. Unsurprisingly, the whole interface is Amazon-centric, with the default apps highlighted on the home screen being Amazon ones such as Prime Video, Freevee, and the like.  You can change that, of course, but it takes a little extra work. For example, if you select a non-Amazon app in the middle menu bar, the bottom screen area showing additional content options will update to offerings from your selected app, and that's without even opening the actual app.
It should be noted that when waking the Amazon Fire TV Stick 4K (2023), it will automatically start playing previews of Prime Video content. That's frustrating, but it's also one way that Amazon justifies the low price of its streaming stick.
One boon to this Amazon-centric ecosystem is deep Alexa integration. Sure, you're limited to Alexa for voice assistant support, but pressing the Alexa button on the remote allows for easy voice navigation of the Fire TV interface. Plus, you can link the Amazon Fire TV Stick 4K (2023) to your Alexa ecosystem to control all sorts of Alexa-related devices like smart lights.
Lastly, Amazon makes Fire TV an even better money-saving option as there's quite a bit of free content available such as Freevee and Amazon Fire TV channels. But as with all things free, some of it is worth watching, though much of it isn't.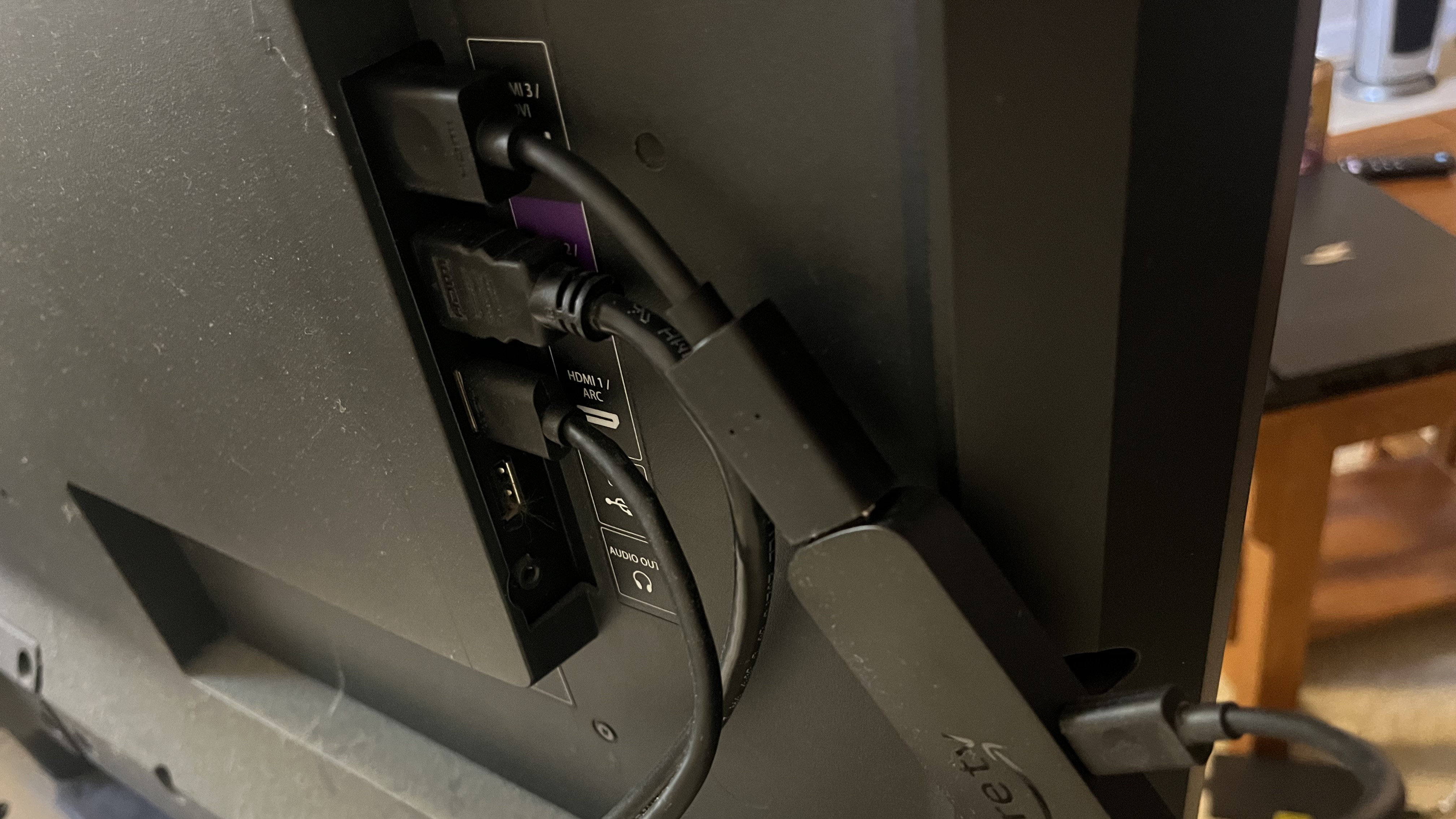 Amazon Fire TV Stick 4K (2023): Price and release date
 $49.99 / £59.99 / AU$79 
Released October 2023
The Amazon Fire TV Stick 4K (2023) is a strange bird within Amazon's streaming device ecosystem. Its price is more than justifiable at $49.99  / £59.99 / AU$79 for what it can do. But prospective buyers may want to instead consider the Fire TV Stick 4K Max version, as it's just slightly more expensive but offers a more robust remote control, 16GB of storage as opposed to this version's 8GB, and faster Wi-Fi support (Wi-Fi 6e instead of this version's Wi-Fi 6). That said, the differences between the two are going to be minimal for most viewers.
On the other hand, the Amazon Fire TV Stick 4K (2023) is not the most budget-friendly option in Amazon's range of streaming devices. The Amazon Fire TV Stick Lite and Fire TV Stick are cheaper at $29.99 and $39.99, respectively, though they only support 1080p video and Wi-Fi 5. Unless you're really hard up, I would suggest upgrading to this model at minimum so if you plan on moving to a 4K TV, you don't have to upgrade your streaming stick as well.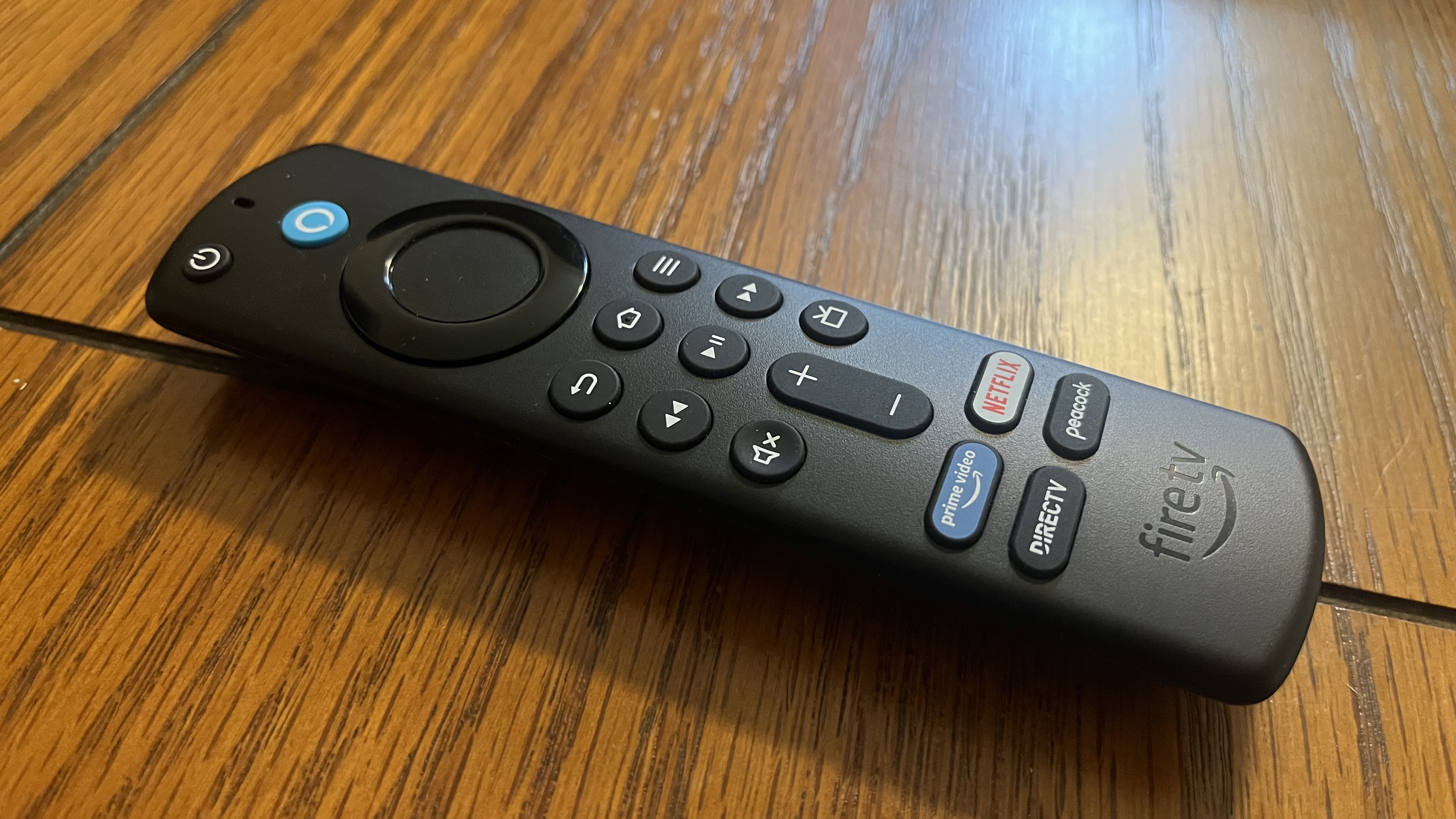 Should you buy the Amazon Fire TV Stick 4K (2023)?
Buy it if...
You watch Prime a lot
Prime Video content is front and center, along with Amazon-branded free content. All other content is organized around the Amazon stuff. Whether that's good or not depends on your Prime-watching habits.
You own other Alexa devices
Not only is Alexa on hand for navigating the interface and content by voice alone, but the Fire TV Stick can integrate with Alexa-powered smart devices. 
You want snappy performance
Thanks to a quad-Core 1.7GHz processor and Wi-Fi 6 support, performance is quick without any lag or throttling issues.
Don't buy it if...
You don't have Amazon Prime
The Amazon Fire TV Stick 4K (2023) is very heavily invested in Amazon content and Alexa integration. If you don't have Prime, you're better off with a Roku or Apple TV.
You can afford more for the Max
Amazon has a different new model, the Fire TV Stick Max (2023) that comes with a more robust remote, and faster Wi-Fi for only a bit more money.
Amazon Fire TV Stick 4K (2023) review: Also consider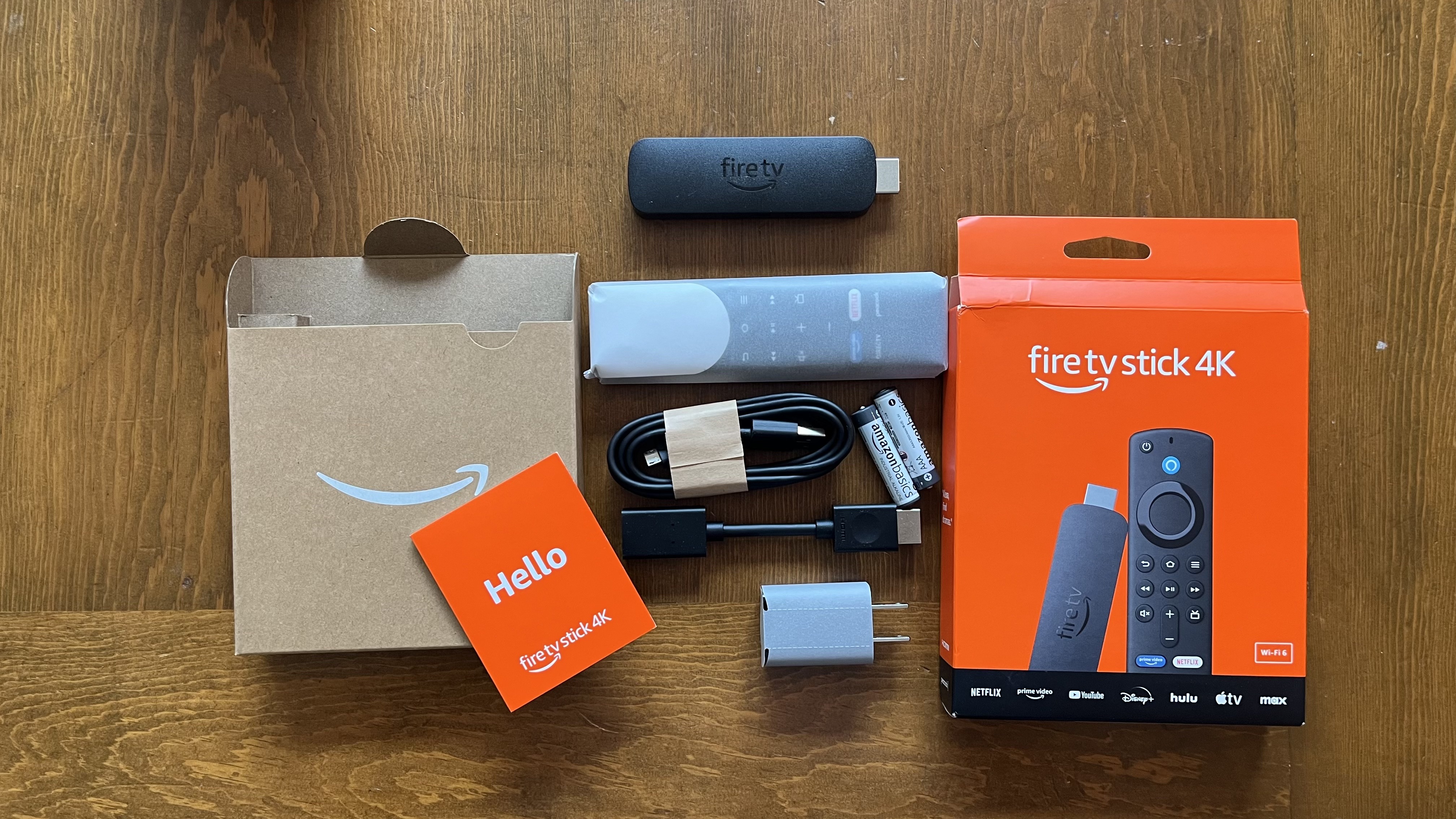 How I tested the Amazon Fire TV Stick 4K (2023)
Used regularly for a few weeks
Tested with all sorts of apps and content
I used the Amazon Fire TV Stick 4K (2023) regularly for a few weeks. I used it to watch Amazon content, as well as free offerings and other apps. I've tested a lot of tech gear over the years from laptops to keyboards and speakers, and so I am able to apply my expertise toward giving an honest and fair opinion, not to mention a critical eye, on any product I test.
First reviewed November 2023