Xiaomi 13 Lite: Two-minute preview
Xiaomi had a lot to shout about at its February 26 launch event in Barcelona. Most notably, the Xiaomi 13 and Xiaomi 13 Pro made their international debut after having previously launched exclusively in China, late last year. There was, however, one additional surprise entrant in tow that, prior to this, we'd heard very little about – the Xiaomi 13 Lite.
At a glance, the Lite is a bit of an oddball, an outlier in the Xiaomi 13 series. For one, it doesn't get any special Leica treatment like its series siblings – with regards to its triple rear sensor setup. It also looks very different compared to both the Xiaomi 13 and 13 Pro, with their sizeable squared rear camera bump.
In truth, the phone clearly takes its design cues from the previous Xiaomi 12 series more so than the company's current flagship line and there's a particular device, already within Xiaomi's portfolio, that bears more than a passing resemblance to the new 13 Lite.
It would seem that the Xiaomi 13 Lite looks to be a repackaged Xiaomi Civi 2, which debuted in China in the latter half of 2022. The Xiaomi 13 Lite sports the same slim and lightweight design, runs on the same Snapdragon 7 Gen 1 chipset, and boasts the same specialist features; like dual front-facing LED flashes to offer what the company calls 'Xiaomi Selfie Glow'.
In fact, despite running on Android 12 – while the Xiaomi 13 and 13 Pro arrive with Android 13 – the Xiaomi 13 Lite does join them on the company's latest MIUI 14 user experience.
While there's no Leica involvement in the camera system, the main 50MP sensor still looks to be an impressive offering at first blush (it's the same Sony IMX766 found in the likes of the Xiaomi 12), while the secondary 8MP ultrawide and 2MP macro look a little more pedestrian and expected, considering the phone's mid-range standing.
In a decidedly iPhone 14 Pro-style move, the front 32MP camera is accompanied by a secondary 8MP depth sensor that together sit within a pill-shaped cutout in the top center of the display in a way that screams 'Dynamic Island'. However, don't expect iOS-like functionality here.
In truth, the design may be Lite's biggest selling point. Despite sitting in the middle of the Xiaomi 13 series in terms of screen size, at 6.55-inches (in between the Xiaomi 13's 6.36-inch display and the 13 Pro's 6.73-inch display), the 13 Lite is both notably thinner at 7.2mm (versus 8mm or 8.4mm) and lighter, at 171 grams (versus 185 grams and 210 grams, respectively).
Even with that snatched waistline, the 13 Lite still manages to sequester the same 4,500mAh capacity battery as the standard Xiaomi 13, along with the same 67W fast wired charging. What you do lose out on is any form of wireless charging tech. However, with a full charge promised in 40 minutes, that seems like a minor hardship.
Provided you don't need flagship performance or camera prowess, the 13 Lite looks to be a capable-enough mid-ranger, with some unique touches in an attractive, lightweight design. You'll have to check back for a full assessment though.
In the meantime, read on for more insights into what the Xiaomi 13 Lite has to offer and why not check out our hands-on Xiaomi 13 review and hands-on Xiaomi 13 Pro review, as well as a rundown of the best Xiaomi phones currently out there.
Hands-on Xiaomi 13 Lite review: Price and availability
The Xiaomi Civi 2 made its debut in China back in late September 2022, while the Xiaomi 13 and 13 Pro arrived later to the region, on December 11.
Fast-forward to Mobile World Congress in Barcelona, Spain on February 26 2023, where the Xiaomi 13 series' international launch then took place; with the 13 and 13 Pro making their way to market internationally on March 14. The Xiaomi 13 Lite, meanwhile, was confirmed to be on sale on the same date of its reveal: February 26.
With Xiaomi's mobile endeavors absent from the US and Australia, you'll only be able to get a Xiaomi 13 Lite as an import or via a grey market retailer in those regions. However, the phone is readily available direct from Xiaomi across the UK and Europe, priced at £449 / €499 (approximately $535 / AU$810) for the single storage and memory configuration it's being made available in, internationally.
Hands-on Xiaomi 13 Lite review: Specs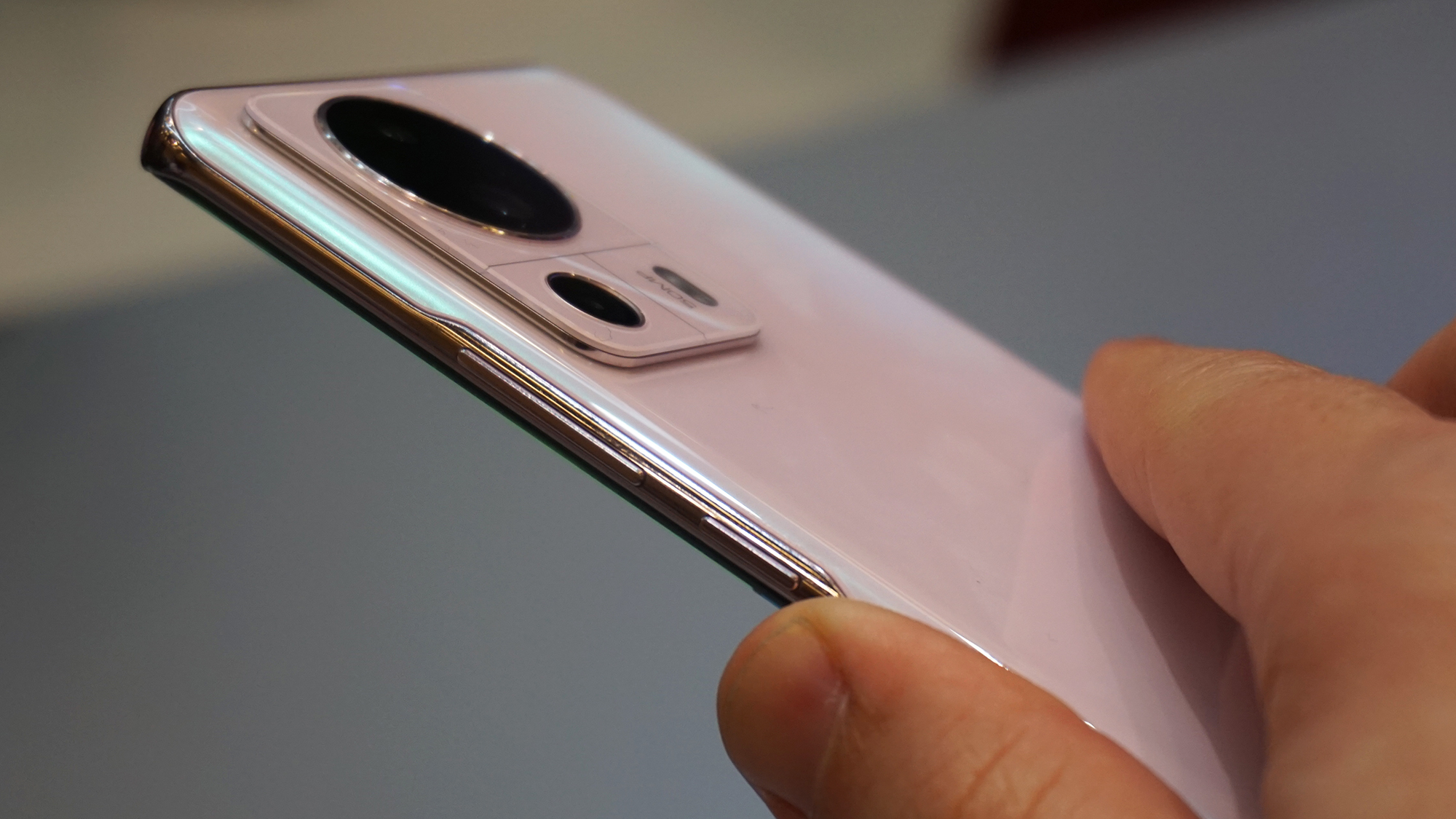 If you're already familiar with the Civi 2, you'll notice that for the phone's adaptation into the Xiaomi 13 Lite for international release, the company has stripped back both the colorways and storage and memory configurations available.
While the Civi 2 could be had with 8GB or 12GB of RAM and 128GB or 256GB of non-expandable storage, the 13 Lite comes with a fixed 8GB RAM and 128GB storage – UFS 2.2 storage at that, far slower than the UFS 4.0 storage found on its more premium launch siblings.
You'll also find a choice of three colors internationally: black, Lite Blue, and Lite Pink, whereas the Civi 2 was made available to Chinese customers in those same three colors, alongside a "Little White Dress" version with a different surface finish, in white and a Hello Kitty special edition, with photochromic elements on its back that change from white to red.
Hands-on Xiaomi 13 Lite review: Design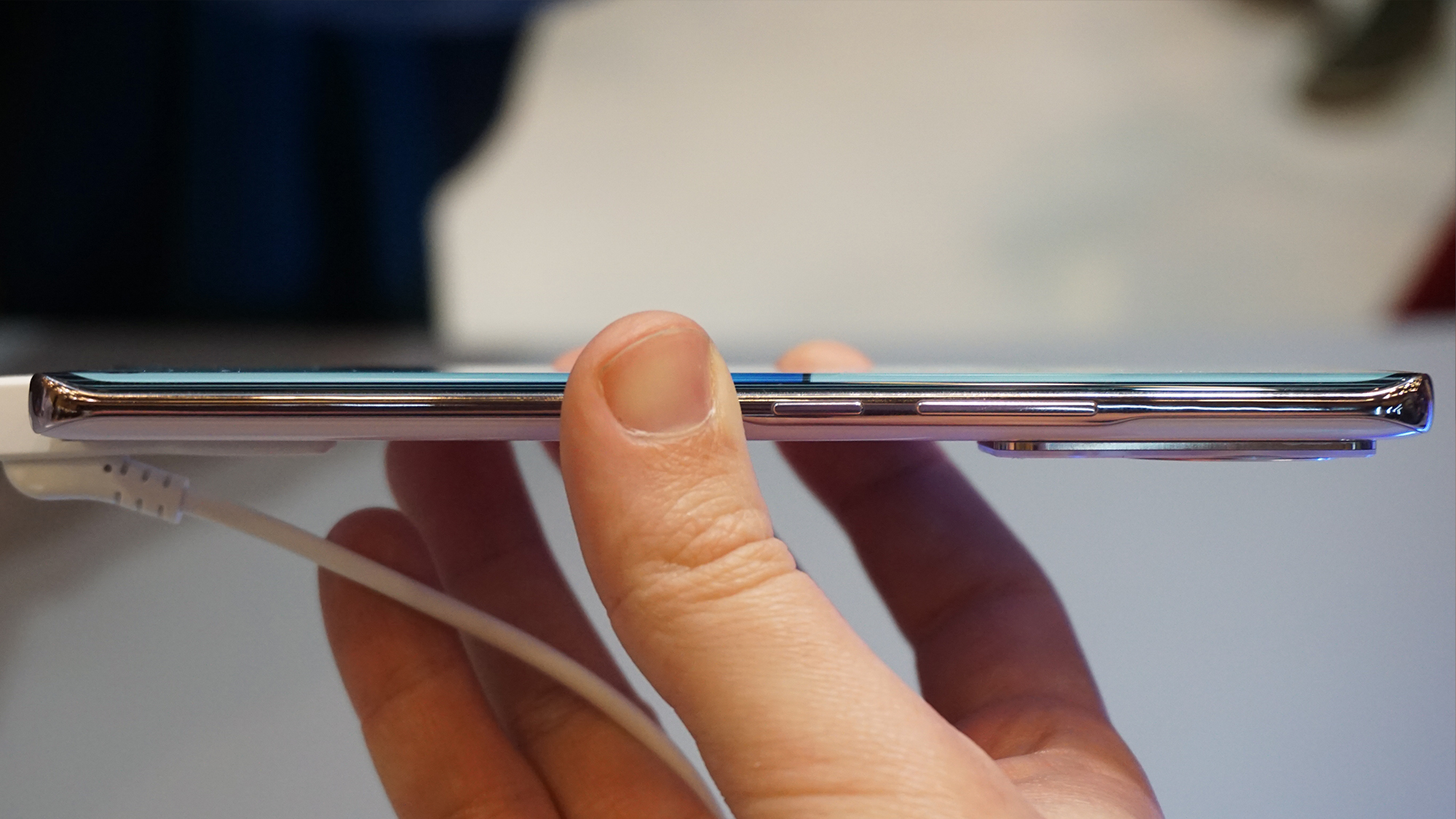 Gorilla Glass 5 front, glass back, plastic frame
Impressively thin and lightweight
Three colorways on international model
The defining element of the Xiaomi 13 and 13 Pro has to be their sizeable squircle camera bumps, which sit proudly on each phone's back and stand out in contrast with a plain of flat glass, colored black.
By comparison, the Xiaomi 13 Lite's camera design is wholly different and far closer to the look of the Xiaomi 12 line; with color-matched surround around each sensor, and small dividing lines carving up the various sections of the module.
While the 13 and 13 Pro stand in contrast to one another with the former's flat-sided design to the latter's rounded edges, the 13 Lite's form also more closely echoes the Pro in this regard, with a thin frame, tapered Gorilla Glass 5 on the front, and a rounded glass back.
One of the Lite's big selling points is its thin and pocket-friendly 7.23mm profile, but the rounding at the point where the glass meets the frame gives the impression that the device is even thinner, especially in the hand. The Lite is also pleasingly... light for its size, at 171 grams, no doubt made possible by the material choices.
Unlike the original Civi, the Civi 2 and, in turn, the Xiaomi 13 Lite, rely on a shiny plastic frame instead of a metal one. During my first encounter with the phone, it looked fine, although the quality of the finish and the material's reflectivity give away the game a little bit, in terms of a lesser fit and finish compared to the phone's launch siblings.
However, the real concern is how the plastic will weather and wear after prolonged use. For a design-led phone like the Xiaomi 13 Lite, you'd hope that general use doesn't cause disproportionate wear and tear on the frame that would have been far less noticeable had Xiaomi stuck with metal, but only time will tell in that regard.
While the frame plays host to hardware controls along the right side and USB-C connectivity on the bottom, as you'd expect, an IR blaster set into the top of the frame was an unexpected surprise that even amongst phones from Chinese manufacturers, appears to be a less and less common inclusion.
As for finish options, as touched on earlier, while 13 Lite owners won't get as much choice as Civi 2 owners in China did – in terms of colorways – the trio of finishes that most markets will receive remains tasteful; the Lite Pink shown in these pictures gets a special commendation for its alluring iridescence.
Hands-on Xiaomi 13 Lite review: Display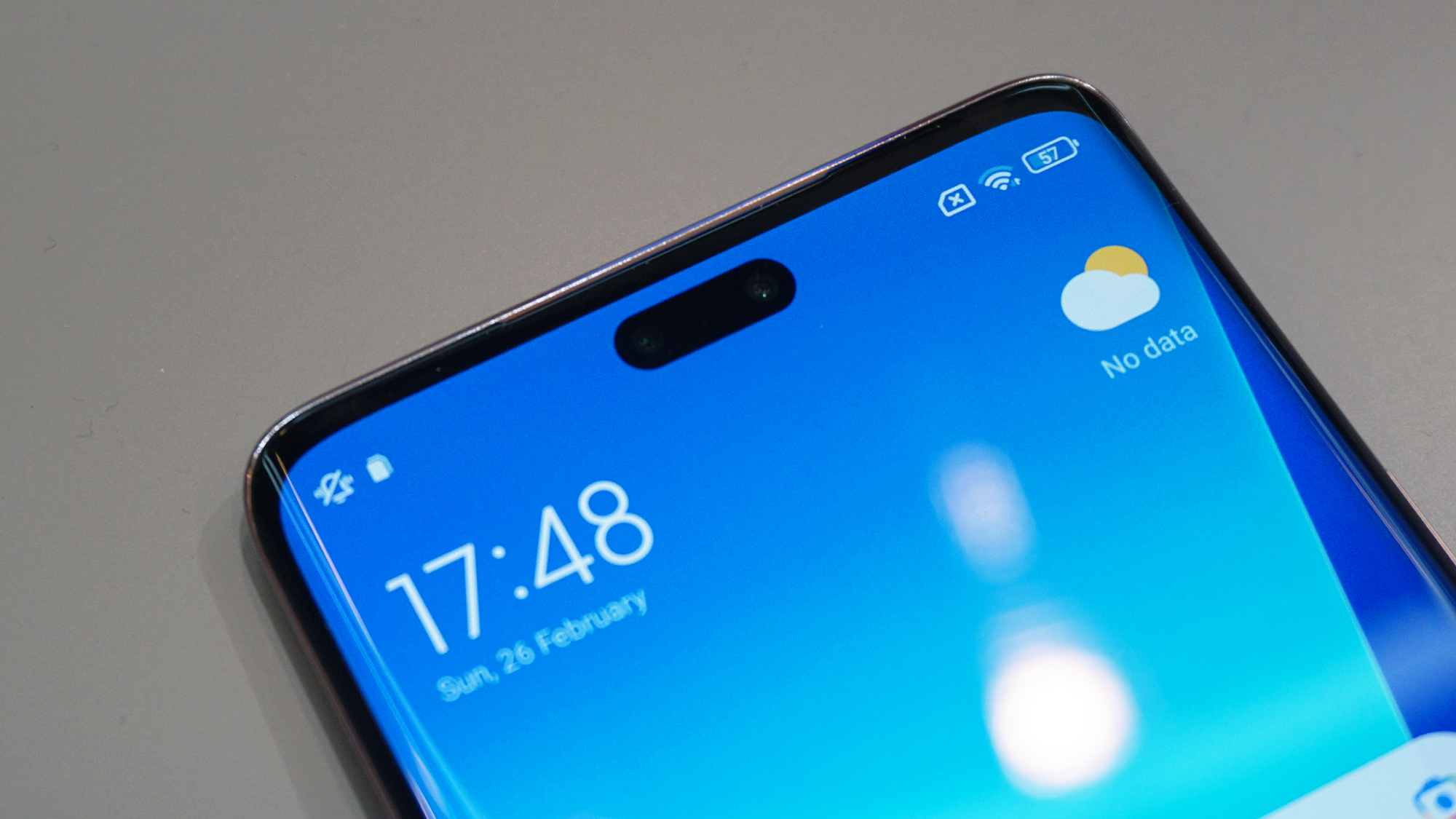 6.55-inch Full HD+ AMOLED display
120Hz refresh rate. 240Hz touch sampling rate
Dual hole-punch cutout front cameras
Despite being the 'baby' of the bunch, the Xiaomi 13 Lite's 6.55-inch display actually places it between the standard and Pro models – in terms of screen size – while the tech specs of the panel aren't too dissimilar from the pricier Xiaomi 13.
On initial inspection, the Full HD+ AMOLED display offers pleasing colors and viewing angles, and competent-enough brightness, although its promised peak 1,000nits is almost half that of both the 13 and 13 Pro (both of which are cited as boasting a 1,900nit ceiling), meaning visibility in bright surroundings leaves plenty of room for improvement.
Gamers will appreciate the smooth 120Hz refresh rate and 240Hz touch response rate, while media lovers aren't likely to balk at the 10-bit panel's support for Dolby Vision and HDR10+ standards, as well as the full DCI-P3 color gamut.
The use of OLED tech over LCD – which occasionally still crops up in the mid-range market – makes for better contrast, more vivid visuals, and improved power efficiency, while Xiaomi's use of 1,920PWM dimming and assistive viewing tools, like a dedicated reading mode, should make it easier on the eye, in terms of viewer comfort.
There's an optical under-display fingerprint sensor for security and up top, a decidedly Dynamic Island-like pill-shaped cutout that plays host to two front-facing camera sensors. The user experience doesn't give the cutout any iPhone 14 Pro-like additional functionality, though (leave that to Realme's C55).
Hands-on Xiaomi 13 Lite review: Software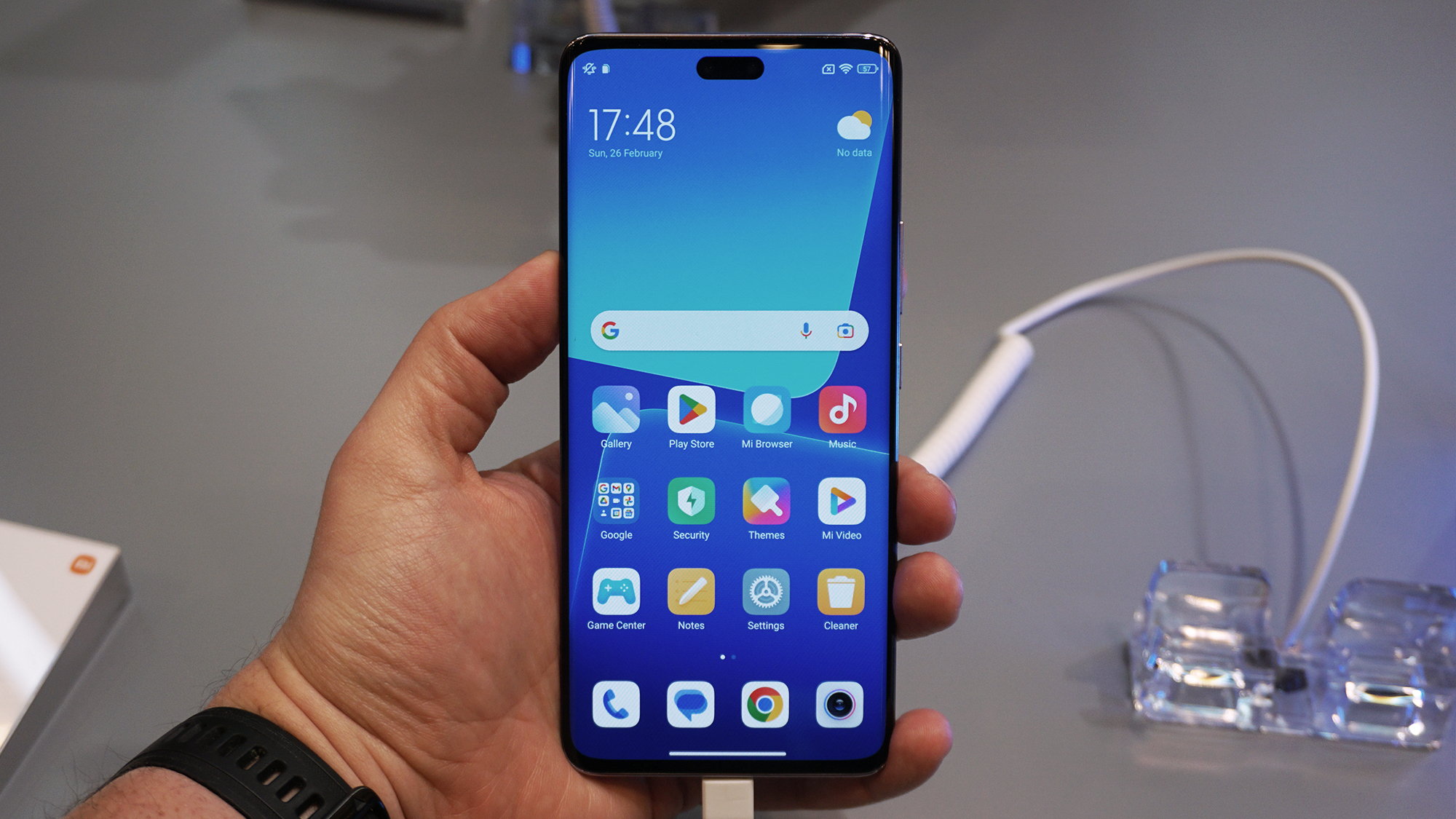 Runs Android 12 on top of Xiaomi MIUI 14 out the box
2 years security updates minimum
While the shift from the Civi 2 to the Xiaomi 13 Lite may seem slight, one notable change comes with the phone's software. To keep the 13 Lite feeling fresh, Xiaomi has graced the phone with the latest and greatest iteration of its own-brand user experience, MIUI 14.
Although the 13 Lite comes running Android 12 out the box – while the Xiaomi 13 and 13 Pro arrive with Android 13 – all three phones sport MIUI 14 from the get-go, which maintains the company's signature take on Android from an interaction perspective, but includes a few new additions too.
There's a new card-like interface to make select on-screen information more digestible and glanceable, while behind the scenes MIUI 14 reportedly takes up less space and fewer resources than MIUI 13 did, all while adding improvements to privacy and performance optimization that promise to improve the 13 Lite's quality of life.
Unlike its launch siblings, Xiaomi hasn't yet confirmed just how long the Xiaomi 13 Lite will benefit from software support, leading us to assume that it simply receives the company's bare minimum of two years of security updates. However, we've reached out to Xiaomi to confirm, and the hope is that Lite's software roadmap is much closer to the Xiaomi 13 and 13 Pro, which each come with three years of OS updates and five years of security updates. We'll update this section should we hear anything new.
Hands-on Xiaomi 13 Lite review: Cameras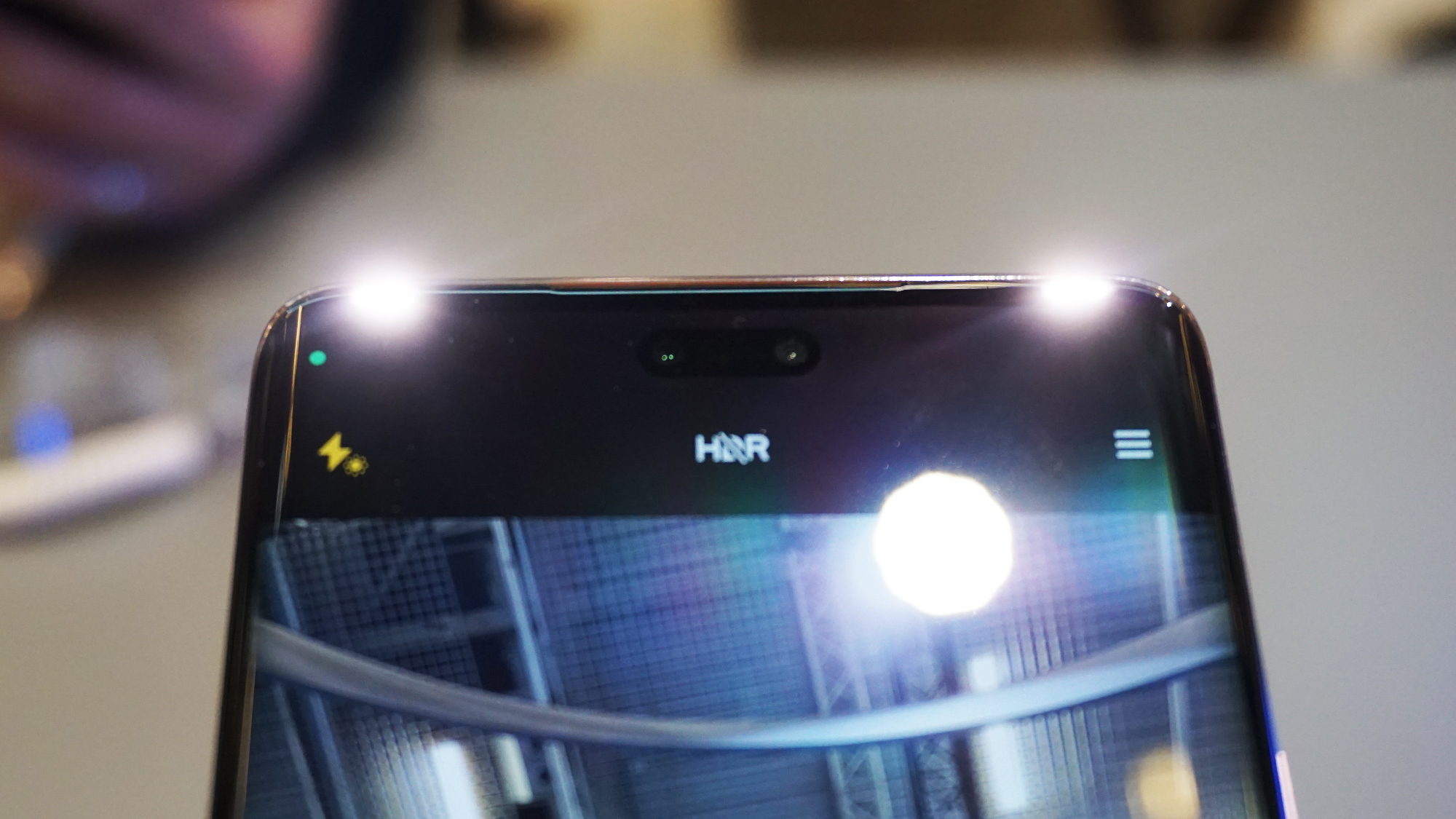 Dual front-facing cameras with dual LED 'Xiaomi Selfie Glow' flashes
50MP f/1.8 main camera (Sony IMX766)
8MP f/2.2, 119° FoV ultrawide camera
2MP f/2.4 (4cm fixed-focus) macro camera
Unfortunately, the promise of cameraphone supremacy that Xiaomi says it's achieved with the Leica partnership found on the Xiaomi 13 and 13 Pro doesn't carry across to the Lite, which features a more pedestrian sensor setup.
It leads with the same 50MP Sony IMX766 sensor used by the Xiaomi 12, whose camera experience we only described as "okay" during review, backed up by an 8MP ultrawide and a 2MP fixed-focus macro that undoubtedly add variety to the phone's photographic experience, but not necessarily quality.
It's really the front camera system that perhaps has had the most attention paid to it. There's a 32MP main selfie-snapper accompanied by an 8MP depth sensor, that undoubtedly comes into play when taking portrait selfies; hoping to achieve a luxurious creamy bokeh around your face.
There are two neat tricks twinned with the phone's front-facing photographic experience: one hardware and one software. Xiaomi Selfie Glow is the branding used for the dual LED flash array, mounted on either side of the front camera; meant to offer superior illumination when taking selfies in dimly-lit environments. The flashes' offset position should help reduce the hard point-light effect that some front-facing selfies taken with the flash on fall prey to.
Second is Dynamic Framing, which can push from 1x to 0.8x to 0.6x zoom automatically, when shooting with the front camera, depending on how many subjects the phone detects in-frame, partly. It's made possible by the selfie snapper's wide 100° field of view.
Hands-on Xiaomi 13 Lite review: Performance and audio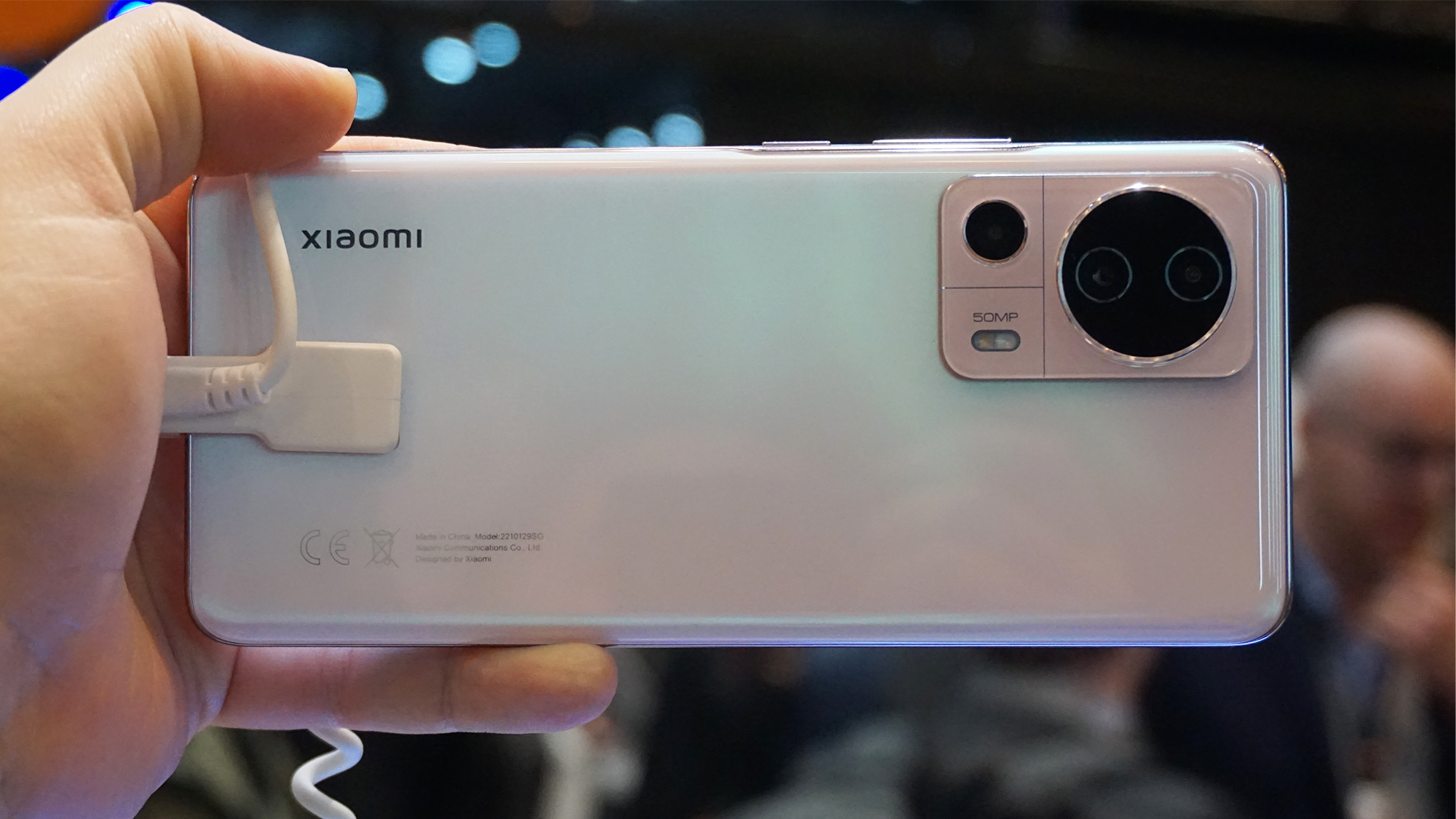 Qualcomm Snapdragon 7 Gen 1 chipset
8GB RAM and 128GB storage (UFS 2.2)
Dolby Atmos
Qualcomm's Snapdragon 7 Gen 1 chipset is a relatively unknown quantity in the wider phone space, as it's only really used by the Xiaomi Civi 2 / Xiaomi 13 Lite and the Chinese version of the Oppo Reno 8 Pro. It comes from pedigree, however, and should prove more than capable for most users' needs, including playing high-fidelity games (even if maximum graphical settings are likely out of reach).
In bringing the 13 Lite to global audiences, not unlike colorways, Xiaomi has seen fit to strip back the memory and storage options to just one, compared to two of each on the Civi 2 in China.
As such, the Xiaomi 13 Lite comes with 8GB RAM and 128GB of non-expandable UFS 2.2 storage. While fine for general use, it's notably older and slower storage tech, compared to the cutting-edge UFS 4.0-compliant storage found on the flagship-class Xiaomi 13 and 13 Pro.
The audio experience doesn't make mention of stereo speakers, and at the event where we went hands-on with the phone, we were unable to properly test the phone's sound quality against the din of the crowds but Xiaomi does, at least, promise Dolby Atmos support, which provides a baseline that suggests audio quality isn't a total afterthought on the 13 Lite.
Hands-on Xiaomi 13 Lite review: Battery life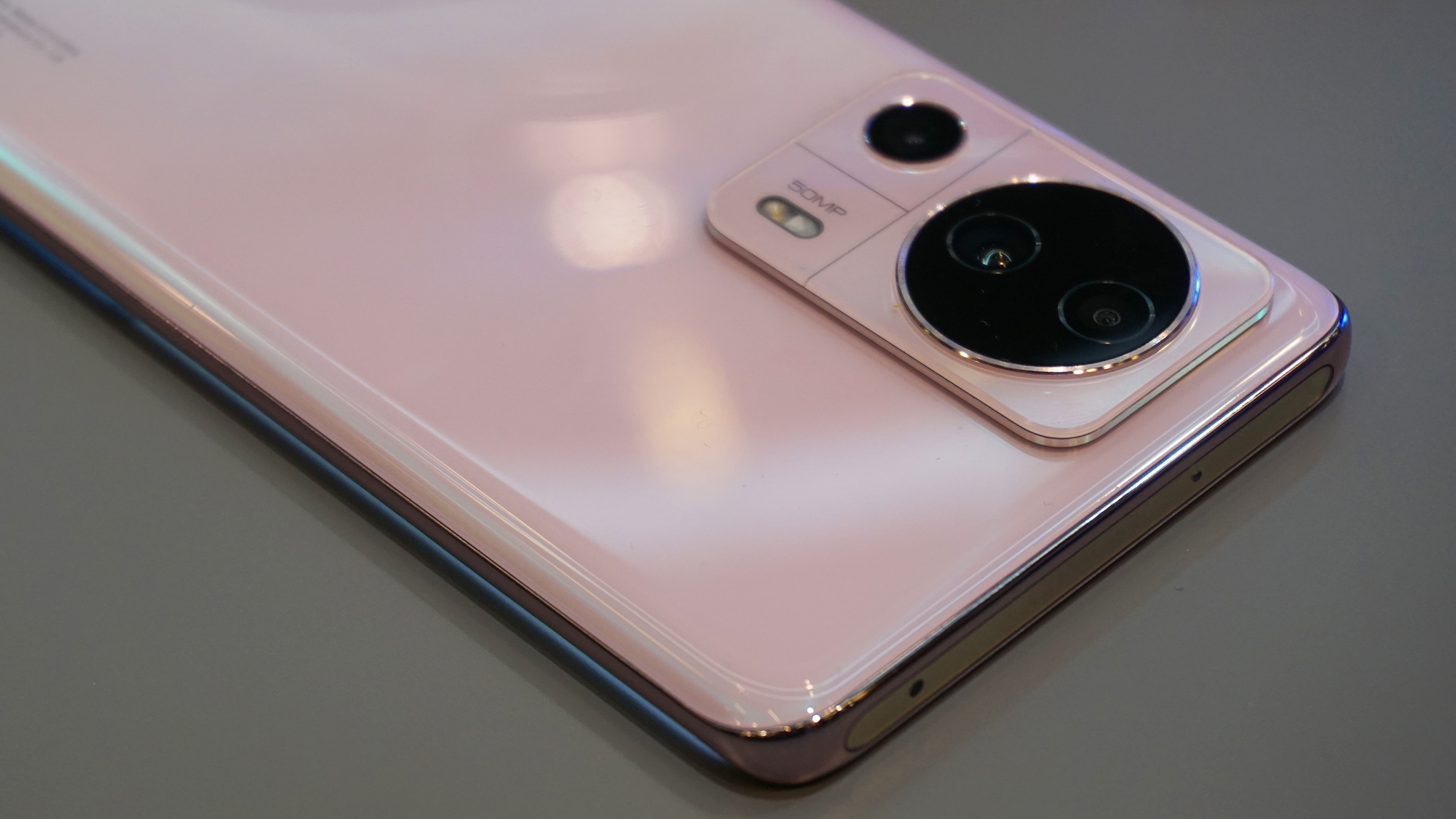 4,500mAh battery
67W wired fast charging
No wireless charging support
Despite touting such a thin and lightweight design, the Xiaomi 13 Lite manages to integrate the same 4,500Mah capacity battery as the far-thicker Xiaomi 13 and, better yet, matches its promisingly-speedy 67W wired charging speeds.
One notable trade-off for such a thin profile is that wireless charging is out of the question here, but with a full charge promised in under 40 minutes, having wired charging as your only option doesn't seem so bad.
First tested February 2023