2:46 pm | November 15, 2023
---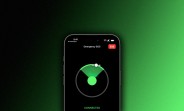 Apple promised two years of free Emergency SOS via satellite when it announced the iPhone 14 series last September but it is now extending the service for another additional year free of charge. The feature allows users to contact emergency help in areas without cellular connectivity. Emergency SOS via satellite Apple specifies that the free trial will be extended "for iPhone 14 users who have activated their device in a country that supports Emergency SOS via satellite prior to 12 a.m. PT on November 15, 2023". Emergency SOS is currently supported in Australia, Austria, Belgium,...
2:18 pm | May 15, 2023
---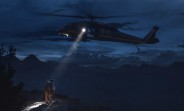 Apple's SOS via satellite featured has now been enabled in the southern hemisphere with its arrival in Australia and New Zealand. The feature is available to iPhone 14, 14 Plus, 14 Pro and 14 Pro Max starting today. This is technically a paid service, but current owners are enrolled for free for 2 years. If you buy an iPhone 14 after today, the 2 free years will start ticking down from the day that you activate the phone. Using the new SOS via satellite feature • Sharing your location over satellite The SOS feature presents the users with a short questionnaire that will...