4:37 pm | February 21, 2023
---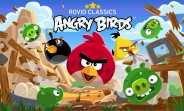 The original Angry Birds game, released in 2009 and later marketed as Rovio Classics: Angry Birds, will be unlisted from the Google Play Store on February 23, 2023, marking the end of an era of one of the most popular video games in the world. This revelation comes from the game's developer Rovio Entertainment, who took to Twitter to share the news of the game's delisting from the Google Play Store. The developer also said that while the game will be removed from the Play Store on Thursday, it will be renamed "Red's First Flight" in Apple's App Store pending further review. The game...
9:14 pm | January 25, 2023
---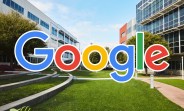 Last year the Competition Commission of India (CCI) slapped Google with a fine for restricting third-party payment services and was investigating the company for other anti-competitive behavior too. After Google's recent plea to the Supreme Court to block CCI's orders was rejected, the company has to change its agreements with phone makers and loosen the rules for users. Starting next month Android users in India will be able to use third-party billing services for apps and games. They will also be able to choose a different default search engine using a choice screen during setup. These...