Apple Watch Series 9: One-minute review
After several fairly iterative updates, the Apple Watch Series 9 finally brings a genuinely exciting, use-everyday new feature to the flagship Apple Watch in the form of Double Tap. The gesture is sure to make waves when it's made available later this year, and I found it a delight to use in my brief time with the watch. 
A brighter screen and on-device Siri, ensuring that health queries are processed securely, are welcome changes, too. The Watch 9 may well prove to be the best Apple Watch for most people in the weeks to come.
The watch's eco-friendly aspirations are admirable, and the move to Ultra Wideband radio technology is something that will pay dividends as subsequent iPhones make use of the tech. The Watch 9 offers a preview of Apple's ambitions for the next few years, with a carbon-neutral approach to manufacturing (well, driven by marketing) and a growing list of devices linked by Ultra Wideband.
However, innovation can only go so far: the new Apple Watch shares the exact same 18-hour battery life, sizes, operating system, and design as its predecessors, and so – as we tend to say every year – the update is only iterative in many ways. As ever, it's the iOS watch to get if you're looking for a new wearable, but if you already have the Apple Watch Series 8 or Series 7 you can probably be excused.
Apple Watch Series 9: Specifications
Apple Watch Series 9: Price and availability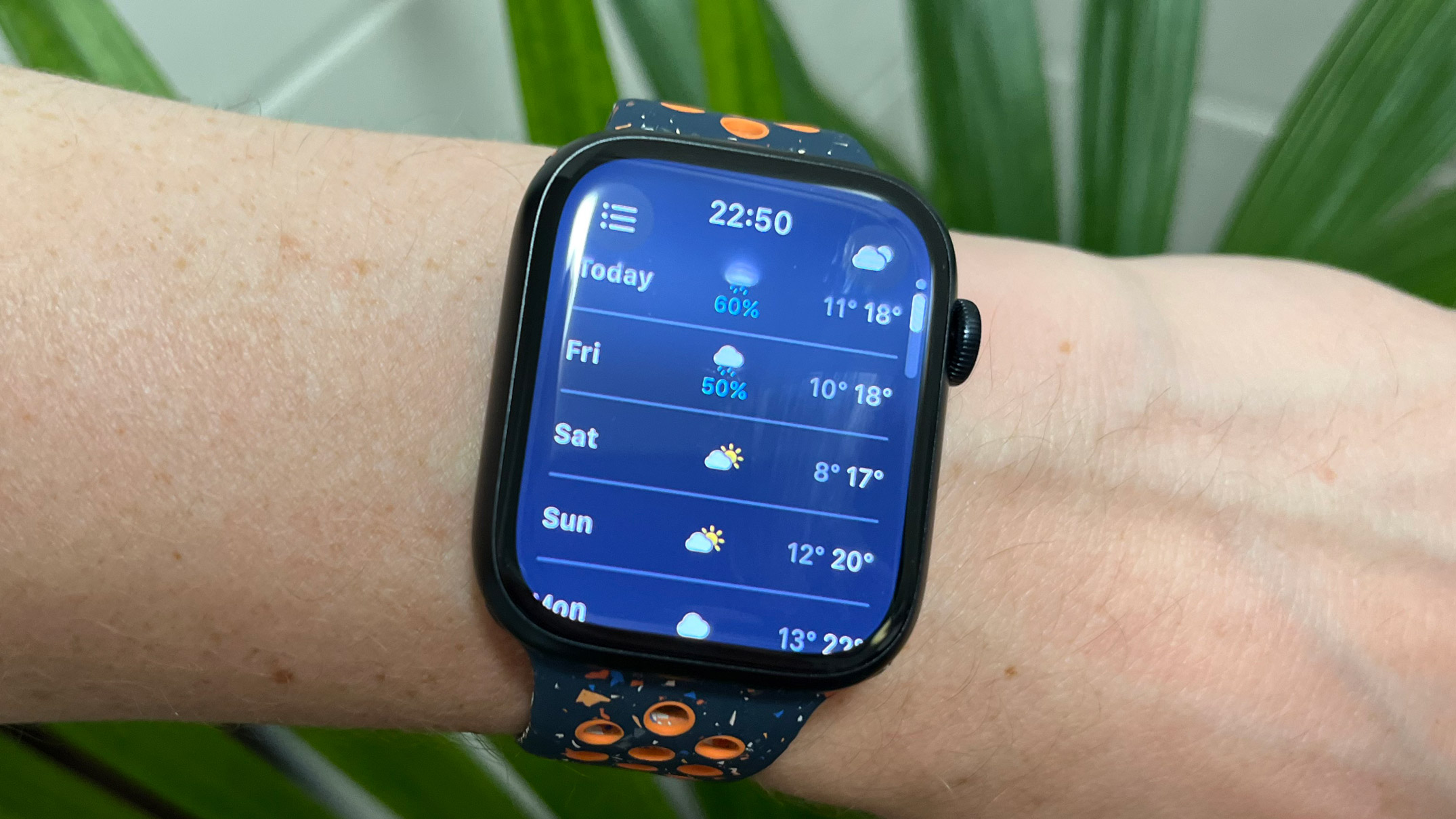 Starts from $399 / £399 / AU$649 with aluminum case
Two sizes: 41mm and 45mm, with LTE options
Tougher stainless steel case also available
The Apple Watch Series 9 was announced at Apple's September 12 event and is available now, with prices starting from $399 / £399 / AU$649. That's the price for the cheapest 41mm model with an aluminum case (with color options of Midnight (black), Starlight (a sort of silver/gold hybrid), Silver, Product Red or the new Pink offering) and GPS connectivity only, without cellular LTE connectivity. 
If you get this version you won't be able to connect to the internet without Wi-Fi or your phone handy, although you can still use GPS functions while you work out. For those who want a larger model, LTE connectivity, or a stainless steel case (which comes in a choice of attractive gold, silver and graphite finishes), you'll pay an additional premium as usual. 
For example, a 45mm aluminum watch in Pink, with GPS only, costs  $429 / £429 / AU$699, while the GPS and Cellular LTE option costs $529 / £529 / AU$859. If you were to go with the stainless steel option, the price would increase again. This is nothing new in Apple Watch world, but it's worth noting if you're thinking of picking one up for the first time. 
If you want an even more premium option, there's also the Apple Watch Ultra 2. This brings a raft of outdoor-focused features, a more rugged design and a better screen - but for a higher price still. You can read more about that in our hands-on Apple Watch Ultra 2 review.
Apple Watch Series 9: Design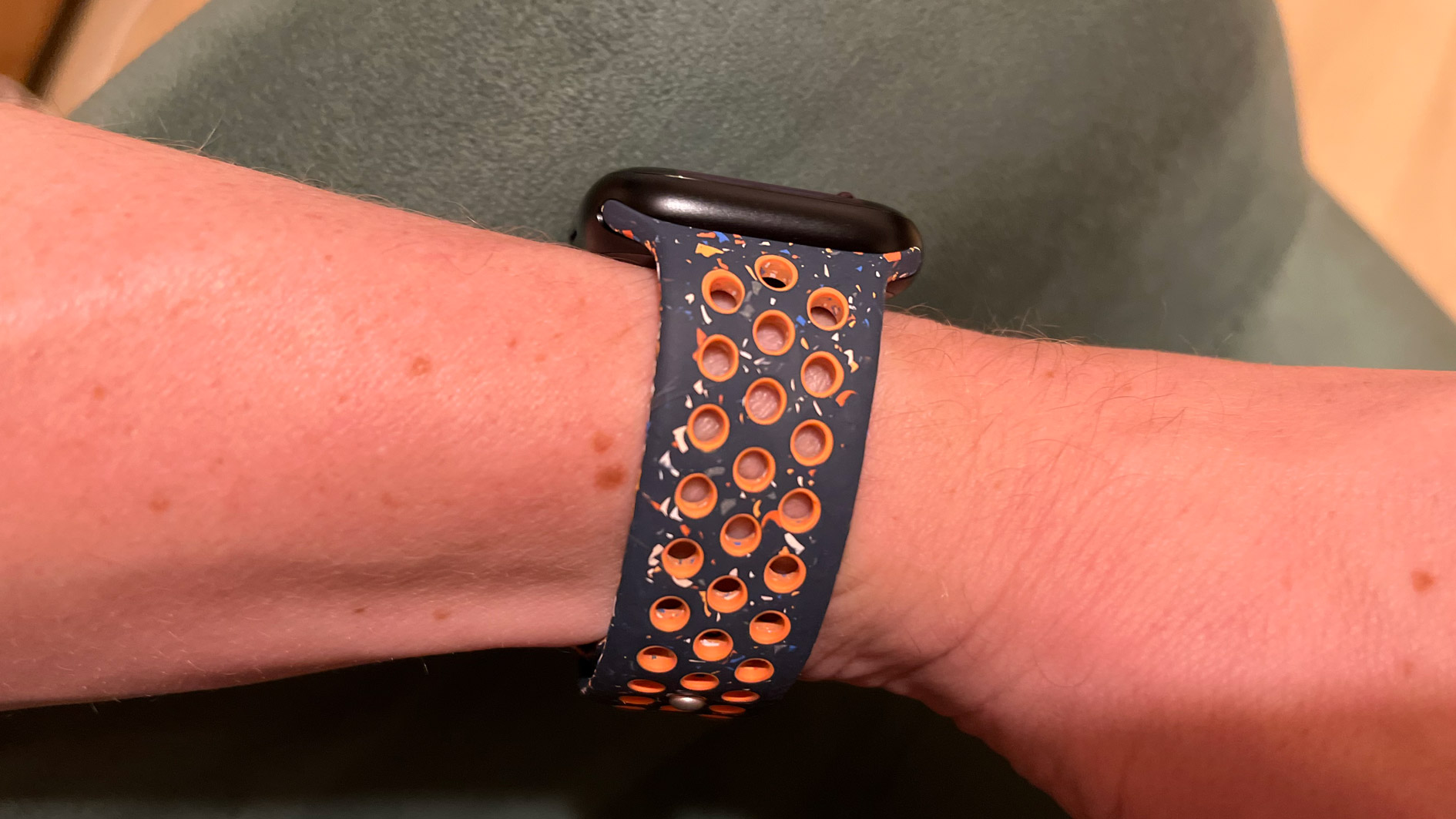 Lots of recycled materials
Identical architecture to predecessors
New bands and pink aluminum case option
As you might expect from a flagship Apple Watch at this point, Apple isn't reinventing the wheel. It got things right early on, and come hell or high water it's stuck to its guns (with the possible exception of the 'radical' Apple Watch Ultra design). Same two sizes, same rotating digital crown, same side button, the mic and speaker introduced several generations back are still present and correct… to look at its chassis, it's virtually the same watch. Series 8 users hoping for a change are better off looking elsewhere.
Fortunately, the new watch is still incredibly simple to set up and use straight away. Using a combination of the digital crown, side button and touchscreen, our early navigation of the new watchOS 10 operating system was smooth and intuitive. Bringing up Settings with the side button feels like a logical move, and I love the new widget stack, which makes it far easier to jump to the one you want.
More than any other feature, the widgets have transformed the Apple Watch experience for me, but this isn't unique to the Series 9 – any Apple Watch from the Series 5 or above will receive the watchOS 10 update.
What has changed is the composition of materials used in the Series 9. Apple is keen to emphasize the fact that each new Apple Watch produced is now 'carbon-neutral', in part thanks to a combination of recycled materials used both inside and outside the watch, such as the cobalt in its batteries and aluminum used in its casings.
Apple is also attempting to offset electricity used during charging and reduce shipping emissions – even the packaging is 25% smaller, so that more units can fit into shipping crates.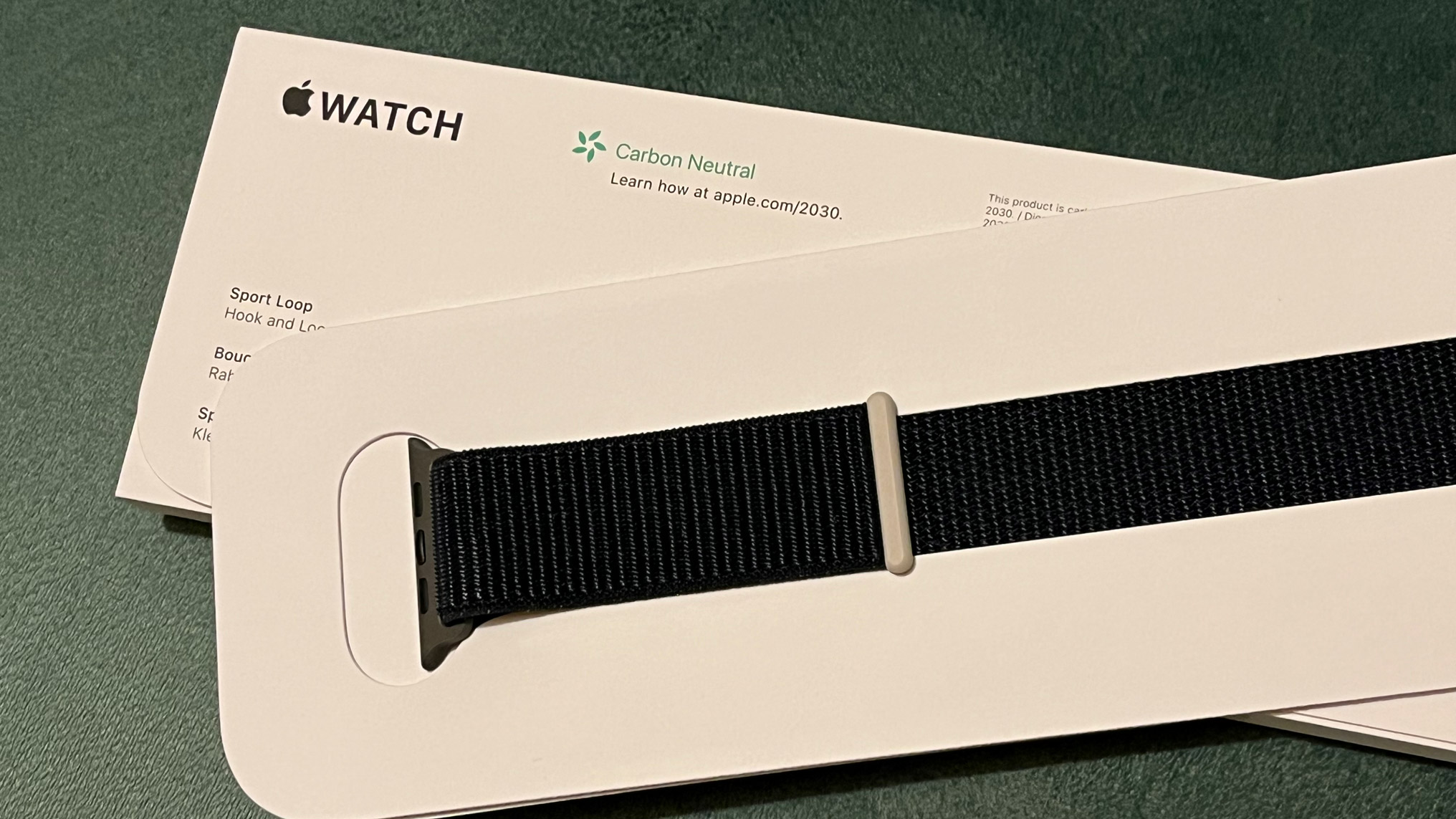 We've covered Apple's big carbon-neutrality claims extensively elsewhere, so we won't go into much more detail in this review, but this eco-friendly ethos has also led to some cool redesigned bands. The standard sport loop is now made from 82% recycled yarn, while select versions of the swim-proof silicone-fluoroelastomer band are textured as a result of the recycling process, making each band unique. That's pretty neat. 
A new Pink color, as mentioned, is sure to be snapped up by everyone that saw Barbie this summer, but the Midnight, Silver, Starlight, and Product Red colors all make a welcome return from last year. The premium stainless steel options can also be bought with a metal band matching the watch's casing. 
Apple Watch Series 9: Features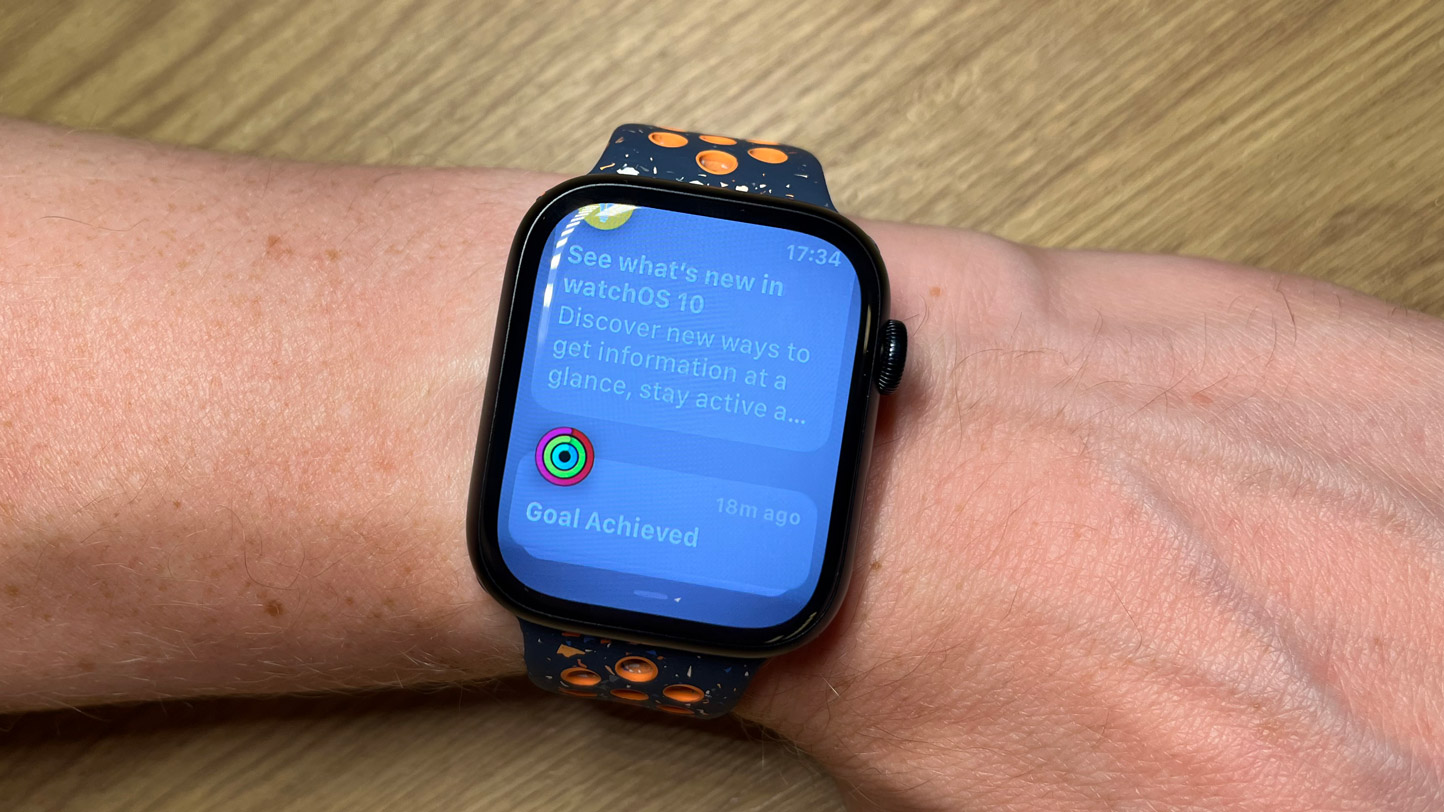 Double Tap is an obvious standout
New Ultra Wideband use cases are great
On-watch Siri secures health data
Let's get into the details. I tried the Double Tap feature, which garnered much of the attention during the announcement event, although it won't actually land on the Apple Watch 9 until October. Double Tap uses the accelerometer and gyroscope to detect intention: you have to raise your watch as if looking at the time before performing the two-pinch gesture with your watch hand, as this prevents it from being triggered accidentally. It can be used to perform any main action on any complication you happen to have open on your watch face, from starting and stopping a timer to snoozing an alarm, to answering a call
I really liked using it, and I firmly believe this is just the start. My nightmares of having to pinch the air over and over again like a crab while trying to get the thing to work were completely unfounded: I was able to stop a timer, answer a call and access other complications very easily, first time. 
Other notable new features include the use-cases for the new second-generation Ultra Wideband radio technology. The Find Devices app has changed: as long as you're connecting to another device with a second-gen Ultra Wideband chip in it (so just an iPhone 15 model for now then), you'll be able to see exactly how many feet away that device is on your Watch, along with a directional icon. You can then play Marco Polo until you get within a foot of it, at which point the Series 9 will issue a green tick to indicate that you've found it. 
I was very impressed by the demo, but at the moment it's limited to just the Series 9, Apple Watch Ultra 2, and iPhone 15 models. As future devices come along with this technology installed, it's going to become far more widely used (and rightly so, the feature's great), even if relatively few of us are going to be lucky enough to snap up two new Apple gadgets this year.
On-device Siri is available for the first time, which means it doesn't have to connect to the cloud in order to process your questions. This is a fairly niche change for most, but a big leap forward for those concerned about privacy is that you can now use Siri to access your health data.
Apple is very keen to emphasize that any data about your health either remains on your device or is encrypted before being shared. Having Siri available to read you your Move ring status or menstrual-cycle tracking data might sound like a minor thing, but it's a long-term win: we're slowly realizing that, collectively, we're far too cavalier with our health information these days. 
Apple Watch Series 9: Early verdict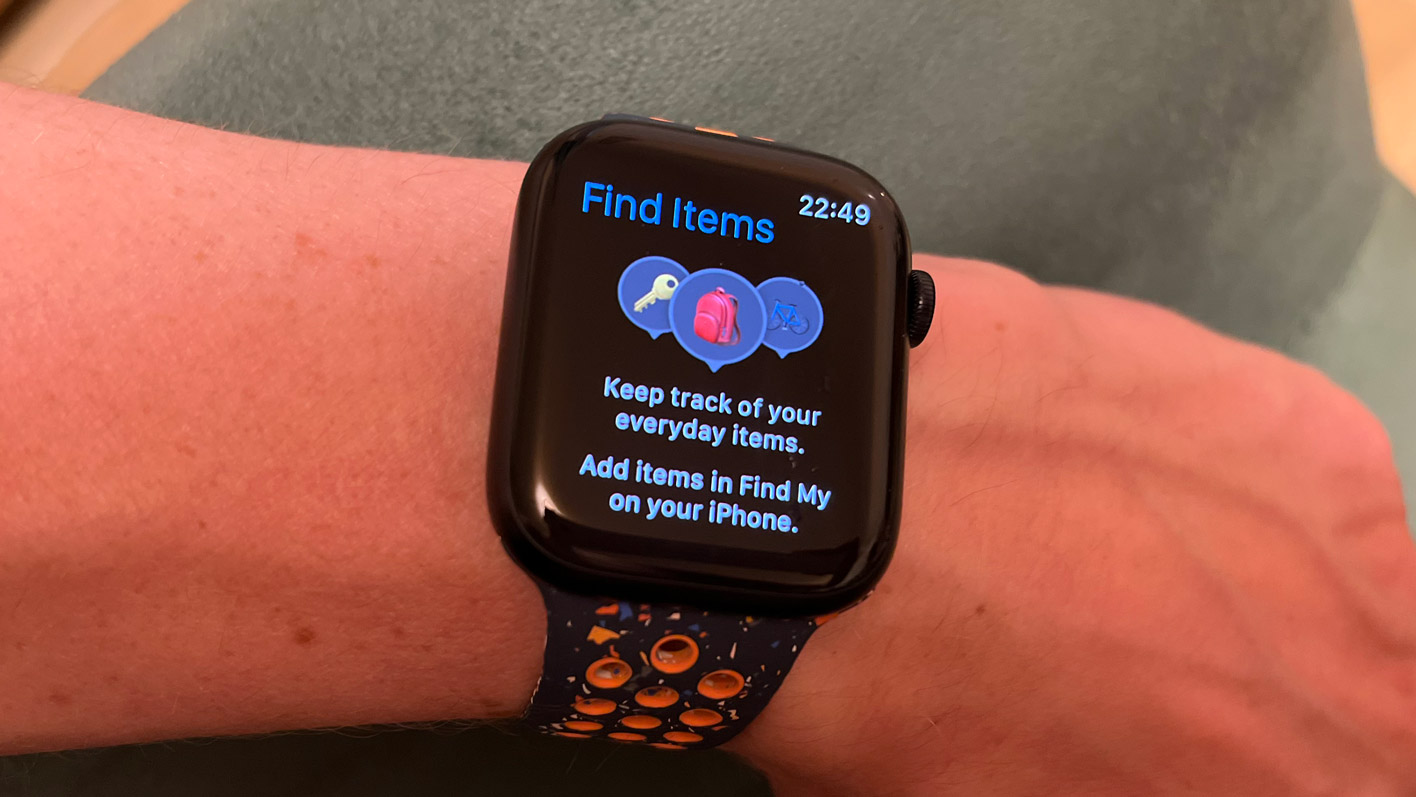 It's tough to nail down any other notable changes: most of the really transformative stuff, other than what's been discussed above, is available on most other Apple Watches via an upgrade to watchOS 10. The Double Tap and improved Find My features won't be available to the public until later in the year, while the 2,000-nit always-on Retina Display screen looks bright and lovely and can allegedly be read easier in full sunlight, but it's a gloomy day in London and we've had only a few hours or so to test it to its fullest extent.
Nevertheless, for once when discussing an Apple flagship model, it seems like there's at least one genuinely useful, game-changing new feature here that will be used every day. There was very little learning curve involved in getting the Double Tap feature to work from our end. 
The shift towards more environmentally friendly materials is a welcome one, and the option of a brighter screen is always nice, but I'm again frustrated by the lack of any improvement in battery life. Further testing will be needed to see if that beautiful bright screen drains the battery beyond an all-day charge, or whether the improved processing power of the S9 can mitigate it.
However, I feel confident in saying the Apple Watch Series 9 will prove to be a strong contender for the 'best iOS watch for most people' crown in the months to come. We'll bring you our final verdict in our in-depth full Apple Watch 9 review soon.