9:30 am | April 21, 2023
---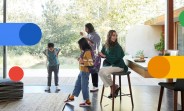 Google Fi is now called Google Fi Wireless after a third rebrand in the eight-year history of the MVNO service. To celebrate the new name Google is adding smartwatch connectivity, a one-week eSIM trial and a refreshed app for easier plan navigation. The Wireless' plans will now support not only the Pixel Watch but the Samsung Galaxy Watch5 series too. Support for all smart wearables is expanding to the Unlimited plan, while previously, it was only available on Unlimited Plus and Flexible. The devices can stay connected with no phone for no additional cost. Adding a new line to any...
5:07 pm | March 30, 2023
---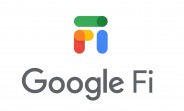 Great news for those of you using Google Fi on Apple iPhones. The Cupertino smartphones finally gained 5G support on the network with the most recent iOS 16.4 version of the software. Up until now, Google Fi subscribers were only able to use T-Mobile's 4G network. Of course, you need to have an iPhone 12 or later to connect to a 5G network and you'd have to enable the "5G Auto" toggle under the Cellular Data Options in the Settings menu. Support for new features has been pretty slow for iOS users of Google Fi as they only recently were allowed to use the built-in VPN functionality...