Apple TV 4K (2022): One-minute review
Following a period of  much speculation about whether Apple would eventually release a more affordable streaming device, the company unveiled a new Apple TV 4K in October, 2022 with prices starting at $129 / £149 / AU$205, a notable drop over the previous version.
The new Apple TV 4K comes in two flavors: a basic 64GB box with Wi-Fi only, and a 128GB one with both Wi-Fi and Ethernet for streaming. It works seamlessly with an iPhone for setup and control, and its AirPlay output lets you easily pair up to two sets of AirPods, making it an ideal choice for anyone who dwells in the Apple ecosystem.
The new box is more compact than its predecessor – something Apple pulled off by eliminating an internal fan. Otherwise, the design is basically the same, with the exception that the Lightning port on Apple's Siri remote control has been replaced by a USB-C port for charging.
Setup is easy, especially if you use an iPhone for the process, and with Apple's new A15 Bionic chip running the show, navigating the onscreen interface with the Siri remote is super-responsive and fast, and the same carries over to playing games in Apple Arcade.
Apple's new box has many of the same excellent features found in the previous one, including match frame rate and HDR video. HDR10+ has been added to the Apple TV 4K's Dolby Vision and HDR10 high dynamic range options, and QMS (Quick Media Switching), a feature that automatically switches between different frame rates without blanking out the screen will be offered in a forthcoming software update.
Siri voice control and search has also been updated, with a new floating onscreen window showing search results. You can also now use AirPods' built-in mic for voice commands and the Apple TV 4K will respond accordingly.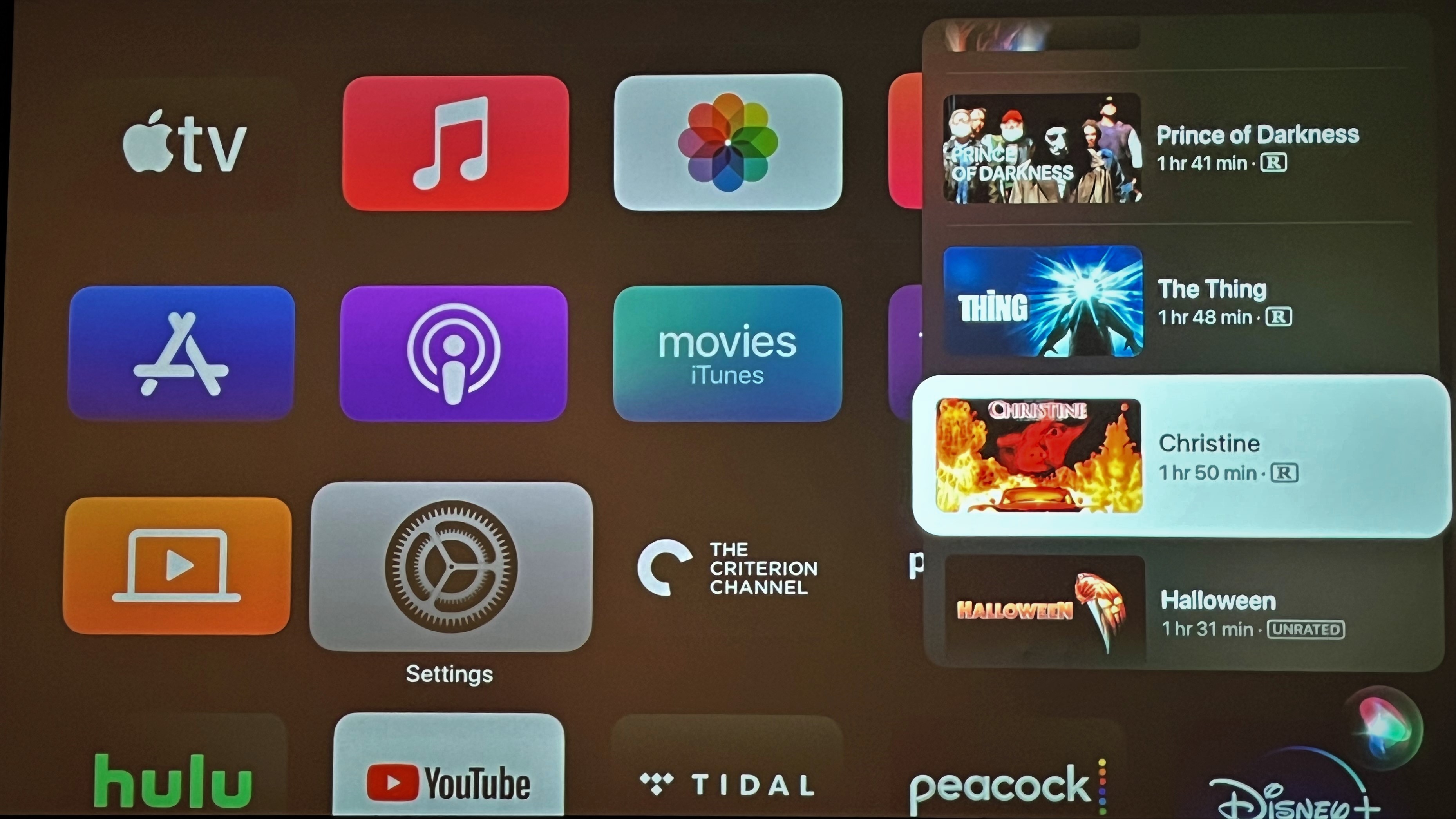 Apple TV 4K (2022) review: Price and release date
64GB with Wi-Fi: $129 / £149 / AU$205 
128GB with Wi-Fi and Ethernet: $149 / £169 / AU$225
Released in November 2022
The new Apple TV 4K (2022) is Apple's lowest-cost 4K streaming box yet. A basic version with Wi-Fi and 64GB storage sells for $129 / £149 / AU$205, while a step-up model that adds Gigabit Ethernet and 128GB storage sells for $149 / £169 / AU$240 Both versions are available now. 
Even with a drop in price from the previous model, the Apple TV 4K is still quite expensive for a streaming box, though it's now more competitive with premium streamers from companies like Roku and Amazon. With the addition of HDR10+ to the new Apple TV 4K, Apple's feature set is now completely up-to-date, and both its onscreen interface and Siri voice search features are first-rate. 
It was released in November 2022, shortly after a late October announcement.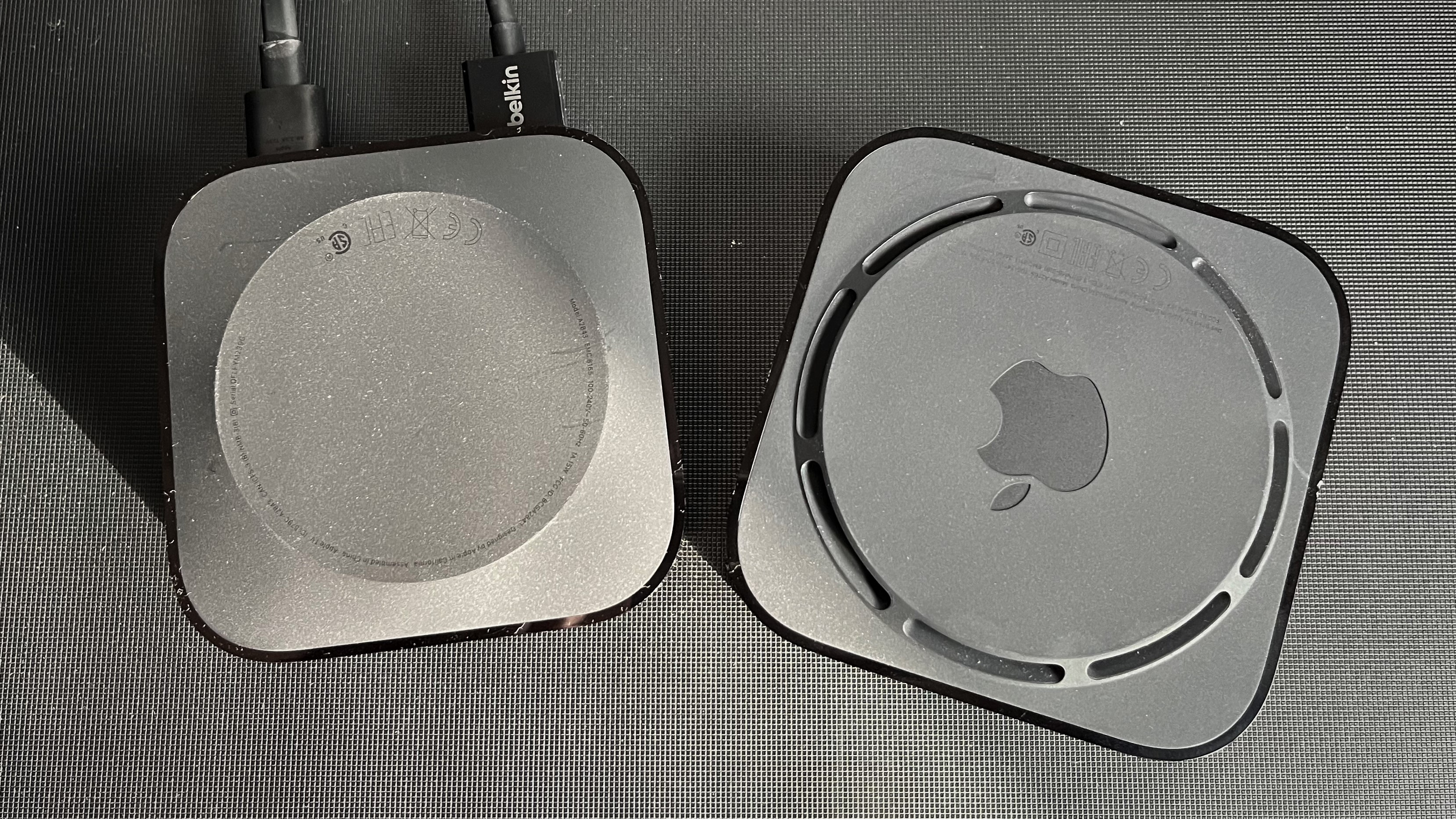 Apple TV 4K (2022) review: Design
Compact form with no internal fan
Gigabit Ethernet limited to 128GB version
Siri remote features USB-C charging port
Compared to its 2021 predecessor, the new Apple TV 4K has a more compact form factor – something the company achieved by eliminating the internal fan and going with a completely passive design. Otherwise, it has the same square puck-like look, with a shiny Apple logo crowning its black top surface.
Ports on the Apple streamer's back include HDMI, along with Gigabit Ethernet on the 128GB version. The 128GB version also exclusively features thread mesh networking, a technology used by the new Matter smart home device standard.
If you'll use the new Apple HomePod 2 as speakers in your system, a neat feature of the Apple TV 4K is HDMI eARC support. This lets you route audio from devices connected to your TV – a game console, for instance – back to the Apple TV 4K where it can be relayed to wirelessly connnected HomePods.
There's been no serious design change to the Siri remote control that comes with the Apple TV 4K. The company did replace the Lightning connector used for charging with a USB-C port for this version, which gives it a measure of future-proofing as USB-C appears to be replacing Lightning on new Apple products. Apple says that it uses 100% recycled aluminum for the remote's enclosure.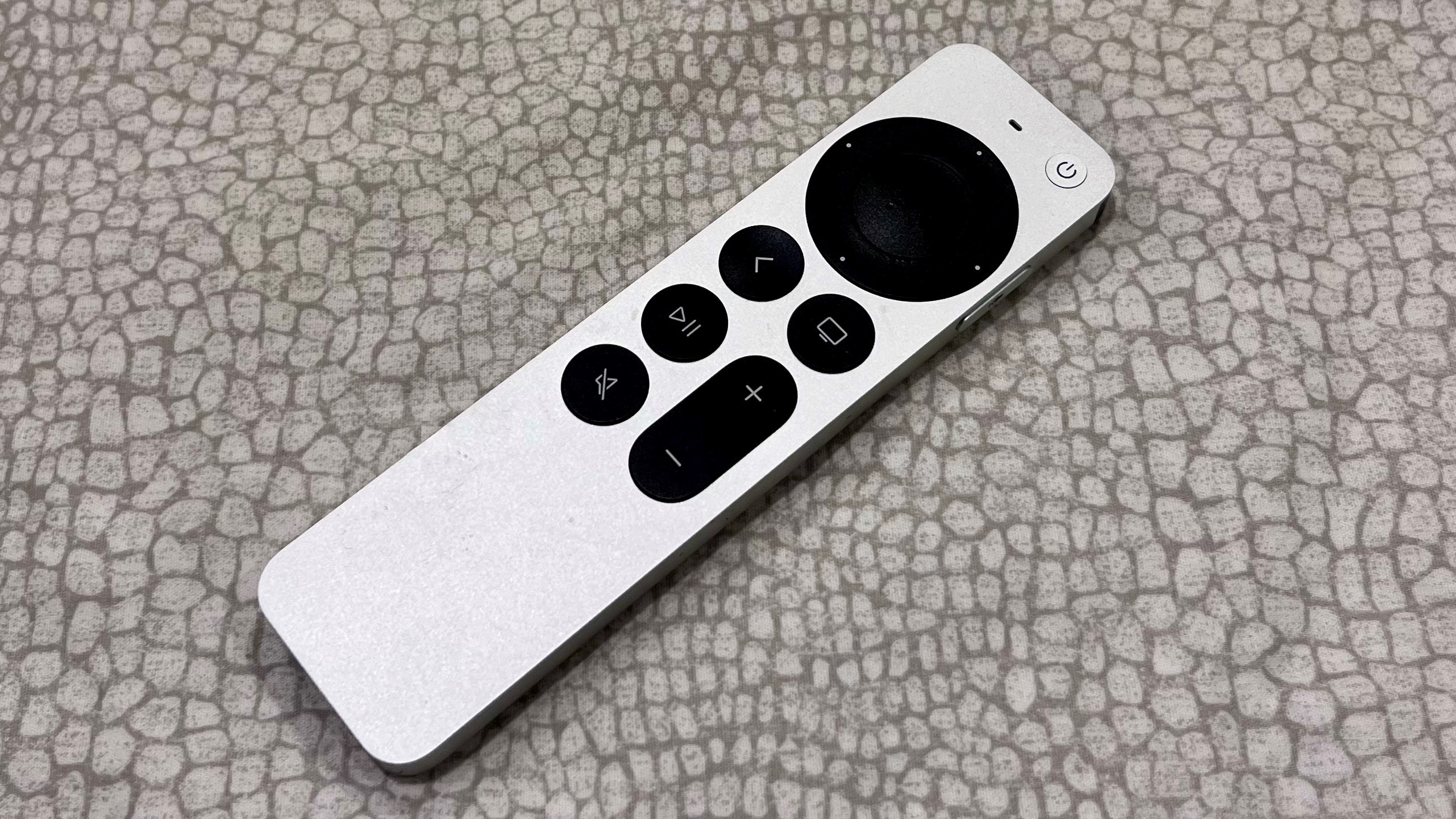 Apple TV 4K (2022): Performance
Fast, fluid screen navigation with A15 Bionic chip
Comprehensive high dynamic range support
Can stream audio wirelessly to AirPods (or HomePods)
Getting up and running with the Apple TV 4K is easy as can be, especially if you're an iPhone user (surprise, surprise). With iCloud Keychain enabled in your iPhone's iCloud settings, you simply hold it next to the Apple TV 4K and your Apple and Wi-Fi logins are transferred. It will also transfer your app selection and logins (for most apps at least) when upgrading from a previous version.
HDMI-CEC is also enabled when you connect the Apple TV 4K to your TV, which conveniently lets you adjust the volume level of the TV – or a soundbar connected to the TV – using the Apple TV 4K's remote control. If you want or need to set things up manually, there are clearly laid out menu settings for entering your home's Wi-Fi login, configuring video and audio output, and much more.
The new Apple TV 4K uses the company's A15 Bionic chip, which is claimed to offer up to 50 percent CPU and up to 30 percent GPU performance improvements over the previous version. While that's not something we can benchmark, scrolling through the Apple TV 4K's excellent onscreen interface, along with the shows listed in apps like Netflix and Apple TV Plus, with the Siri remote was a wonderfully fluid experience. 
Game play in Apple Arcade was similarly fluid on the Apple TV 4K. Firing up the snowboarding platformer Alto's Adventure, the game opened quickly and the rapid response to remote commands made the experience of playing it surprisingly engaging and fun. (Apple's streamer also supports a range of Bluetooth-connected controllers for gaming.)
The previous Apple TV 4K (2021) impressed me with its great image quality and extensive set of video features. That extends to the new box, which adds HDR10+ to the platform's existing Dolby Vision and HDR10 high dynamic range support. You can also output 4K-resolution video with up to 60fps, and Apple's match frame rate and match high dynamic range options allow for video to be output with the same frame rate and HDR encoding as the source material.
Another new Apple TV 4K feature is QMS (Quick Media Switching), which lets it switch between different frame rates – 24fps and 60fps, for example – without blanking out the screen. This hadn't yet been implemented during my testing, but should be added in an upcoming software update.
Two other features that have been added to the new Apple TV 4K are HomeKit camera feeds when using it as a HomeKit hub and support for streaming to dual AirPods sets. I didn't get to try out the HomeKit feature, which lets you check video feeds from compatible cameras (a Logitech doorbell cam, for instance) in onscreen windows while watching. I did link up my AirPods Pro 2, however, something that's easily done by selecting AirPods as an audio output in the onscreen control center. Once that was done, I was able to listen to movie and TV soundtracks – and music –  in Spatial Audio. 
With headphones output for AirPlay streaming to AirPods selected, you can also use the headphones' built-in mic for voice commands and search, saying "fast forward one minute" or "show me Martin Scorcese movies." When using the search feature, a floating vertical list of selections pops up on the screen's right side so as not to obscure what you're currently watching, and you can then select from the options.
The Siri "What Should I Watch" command delivers surprisingly solid results based on your previous movie and TV watching history – at least in my case. Another feature that Apple plans to add is support for multiple viewers to take advantage of this feature, with Siri recognizing various voices and responding with individual profiles.
Apple TV 4K (2022): Value
Priced comparably to other top streaming boxes
Maximum value is for Apple product owners
Other streamer options offer better value to some users
The Apple TV 4K is priced in the same range as other top streaming boxes like the Amazon Fire TV Cube and Roku Ultra, so you should be using those options for comparison when shopping for a streamer.
Features are for the most part similar between the three boxes, though HDR support on the Amazon and Apple options is more comprehensive. What most creates value on the Apple TV 4K is its interoperability with other Apple products – it can be controlled using an iPhone, for example, and it easily links with AirPods and HomePoids and delivers Spatial Audio wirelessly. If you own any of that gear, you'll find the Apple TV 4K to be worth the price.
If you're not an Apple product owner, other streamer options such as the Roku family or Amazon's Fire TV Sticks will offer better value for the money.
Apple TV 4K (2022) review: Should I buy it?
Buy it if...
Don't buy it if...
Also consider...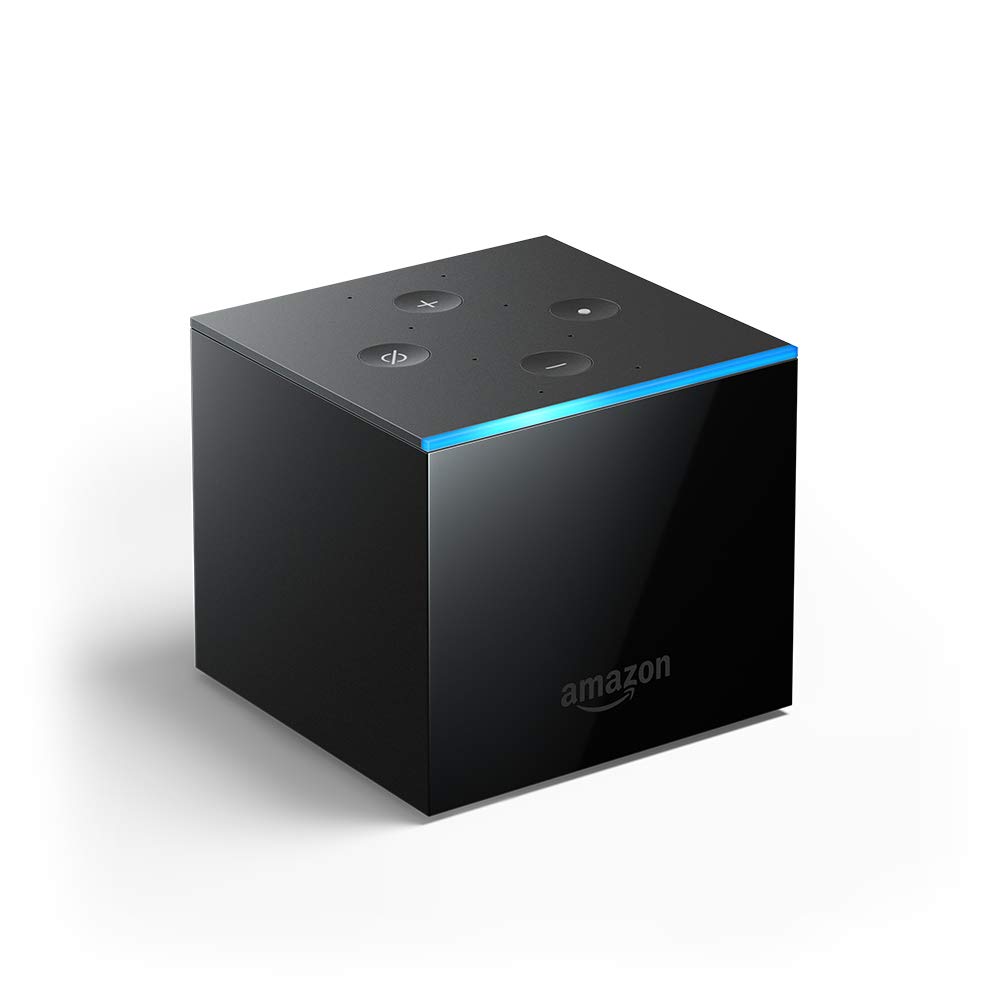 Amazon Fire TV Cube
The Fire TV Cube is a formidable streamer in its own right, and a great choice for fans of Alexa. HDR support covers the full gamut, including Dolby Vision and HDR10+, and built-in mics allow for hands-free voice control.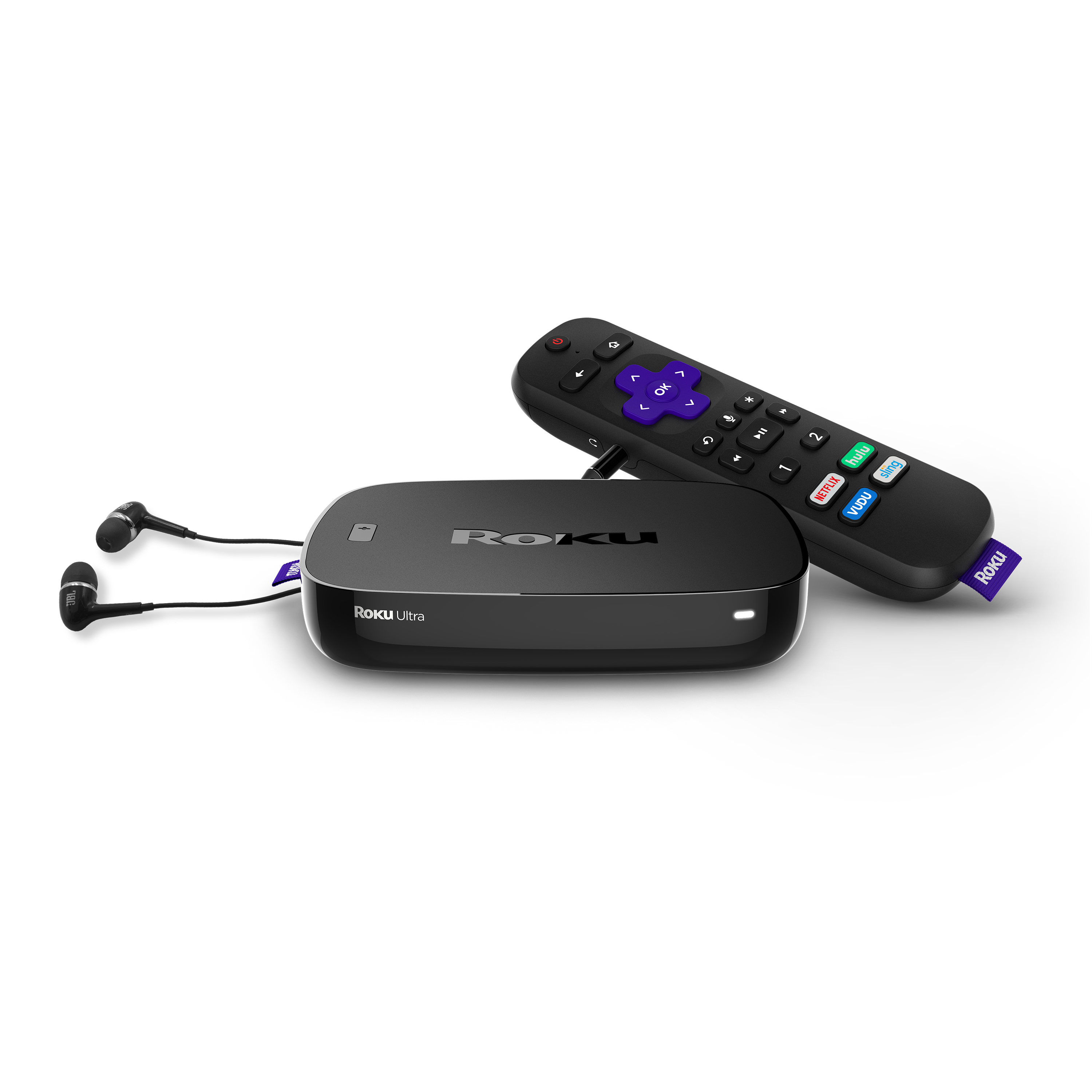 Roku Ultra (2020)
The Roku Ultra improves on the streaming quality of its predecessors by adding Dolby Vision and Dolby Atmos support alongside staple niceties like the voice remote with headphone jack and improved Wi-Fi antenna.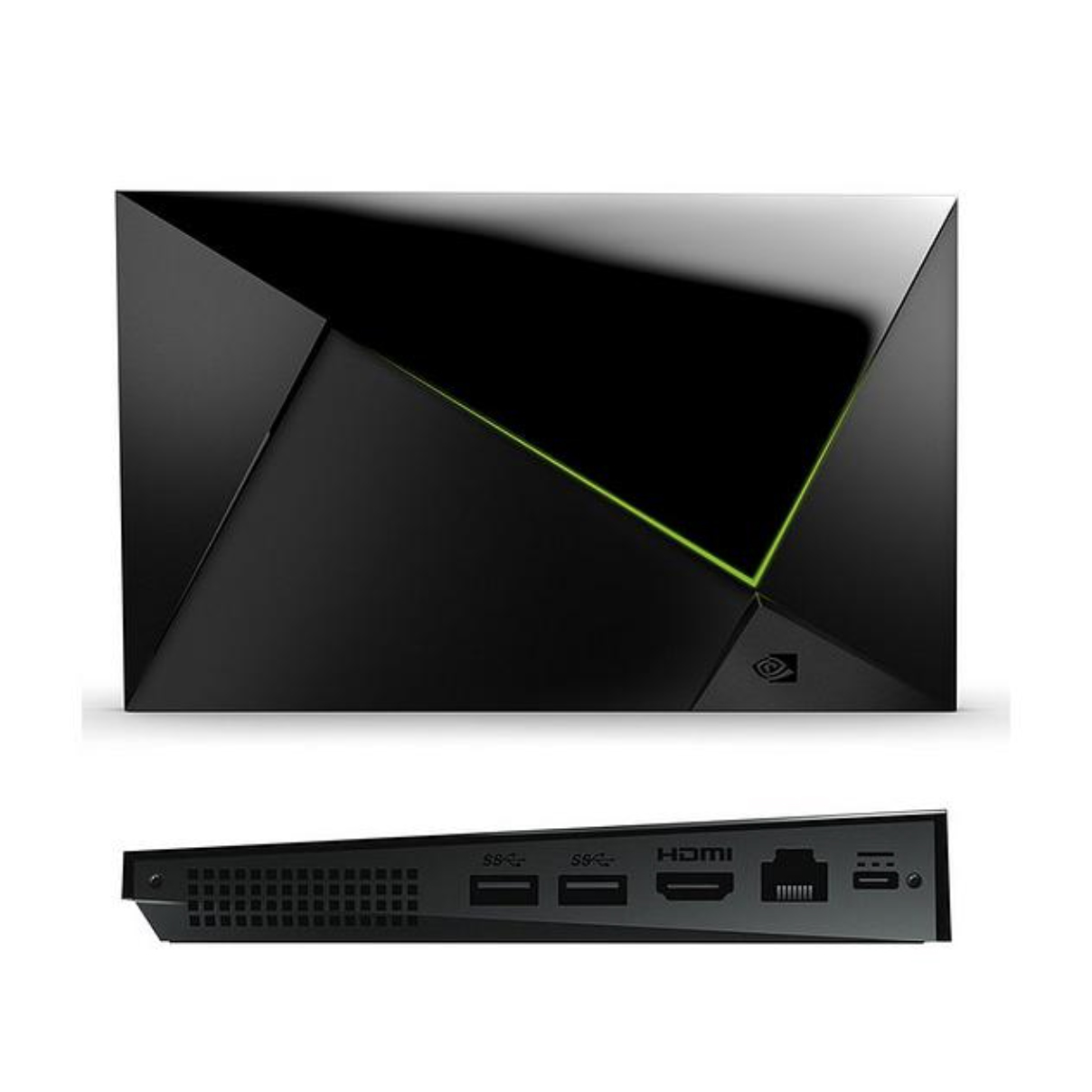 Nvidia Shield TV Pro
If you're looking for a bump in terms of performance, the best streaming device on the market is the Shield TV Pro from Nvidia. It has great 4K HDR streaming capabilities, wide app support thanks to its Android TV foundations, and is littered with potential for gamers. However, you will have to pay a premium for this high-end device.
First reviewed: January 2023