BenQ Zowie XL2566K: One-minute review
360Hz refresh rate
Incredible pixel response time
DyAc+ turns off backlight between frames
Sharpest image for pro FPS players
Good stand ergonomics
Not cheap
Poor for fun and immersive gaming
Sometimes, the old ways are the best and that might be said of BenQ's Zowie XL2566K gaming monitor. Well, we call it a gaming monitor but it's really been designed to play one, specific, genre of game: FPS. What's the big deal? It uses the hideous TN LCD panel technology which blighted the fledgling, consumer LCD monitor industry some 20-years ago. It offers poor colour reproduction, poor contrast, a relatively low Full-HD resolution, horrendous viewing angles and no casual gamer should want to go near it. However, there's just one more thing... it's really, really, REALLY fast.
Many potential buyers will be star-struck by the headline '360Hz' refresh rate but there are serious caveats to having a fast display. The ability to operate at a consistent 360 frames per second is only really feasible for casual and competitive games. Cinematic, UHD games, with HDR lighting, require too much processor power to get near that. However, while a fast refresh rate can truly make fast-and-frantic motion in games look buttery smooth, it counts for nothing if the screen's pixel response time is poor – rapidly displayed objects would still look blurry and horrible.
Indeed, there are several 360Hz screens on the market but most use modern IPS technology. Some even claim to have super-speedy, grey-to-grey (GTG) pixel response times but, in this realm, it's a claim that's rendered to meaningless marketing speak. BenQ doesn't even bother providing a GTG pixel response time.
The quick explanation is that grey-to-grey is almost an entirely arbitrary measure of pixels' ability to turn from partially on, to fully on, back to partially on again. The industry's varying definitions of 'partially on' (i.e. 'grey') are so broad as to be meaningless – especially when measuring a cutting-edge display like this. In this regard, old TN panel technology has more raw speed than IPS.
This preamble is necessary because it's what the Zowie XL2546K is all about and, even then, we're not finished. In order for the pixel response time to keep up with super-fast refresh rates, they need to be pre-charged. A cold-start pixel that's moving from fully off, to fully on and back to fully off, just can't keep up – it needs to be pre-charged and poised to quickly change and change back again. 
This is what settings like Overdrive adjust – BenQ calls it Advanced Motion Acceleration (AMA). But, if you apply too-little or too-much charge you can get ghosting (smeary ghost images trailing on-screen objects) or inverse ghosting and overshoot (blur that leads on-screen objects and edges that continue to move after an object has stopped), or both. 
Although you need a high frame rate camera to really see it in detail, the Zowie XL2566K's motion performance in competitive-level FPS games is noticeably sharper than 360Hz IPS screens. For human beings in real-time, the result is having a smidge smoother and sharper imagery where even small-moving objects are rendered that bit clearer. The difference is miniscule, but major world championships have been decided by less. 
Another performance enhancing feature is BenQ's DyAc+ strobing backlight technology. This turns off the backlight to insert a black frame between each displayed frame. The result is enhanced clarity and motion smoothness. 
The Zowie also features some pro-gamer-friendly ergonomics. There are adjustable site screens on either side of the display to protect your peripheral vision from distractions. The solid, small-footprint stand (which allows an angled keyboard to be placed right up close – just how pro players like it – is highly adjustable and has measured notches for rapid set-up when moving from LAN to LAN. The latter is further facilitated by a carry handle at the top and a PVC carry case (unpadded) to help protect it on its travels.
The bells and whistles are nice to have, but this monitor is defined by its panel speed and almost everything else is irrelevant. If you like your games looking fast, smooth cinematic and immersive, don't buy this. However, if the BenQ Zowie XL2566K represents a professional tool that will improve your top-level competitiveness, its compromises (and very high price) will be irrelevant.
BenQ Zowie XL2566K: Price and release date
The BenQ Zowie XL2566K is available worldwide for $650 / £599 / AU$1,099. However, in some markets, like the UK, it's much harder to find than its predecessor, the (£439) BenQ Zowie XL2546K – which is the same but for a 240Hz refresh rate.
These prices are all very high compared to regular 24-inch gaming monitors. However, the premium reflects the Zowie's skunkworks nature with its high development costs and super-niche market size. Other 360Hz gaming monitors use IPS technology and still cost more, but they tend to be much larger and have more luxury features that suit gaming and multimedia immersion.
BenQ Zowie XL2566K: Design & features
Solid, small-footprint, adjustable stand
Remote control
Limited connectivity
Carry handle
The BenQ Zowie XL2566K's stand has a small-footprint that enables pro gamers to get ridiculously close to the screen. It also has a high degree of adjustability that includes -5o/+23o Tilt, -45o/+45o Swivel and 15.5cm vertical travel – all of which are marked out with notches for rapid set-up. At the top, there's a headset hook, carry handle, and an unpadded PVC carry cover is included. There are also, removable 'Shielding Hood' blinkers at the sides to prevent background distractions.
Connectivity ports are minimal: there are two, 60Hz-limited HDMI 2.0 ports (so console players needn't apply), DisplayPort 1.4 and a 3.5mm audio jack.
All settings are quickly and intuitively adjusted via a rear-mounted joystick-button and BenQ's wired S-Remote. They can also be easily saved and activated as pre-sets via BenQ's 'XL Setting-to-Share' Desktop app which enables teammates (and fans) to import them. 
Image 1 of 4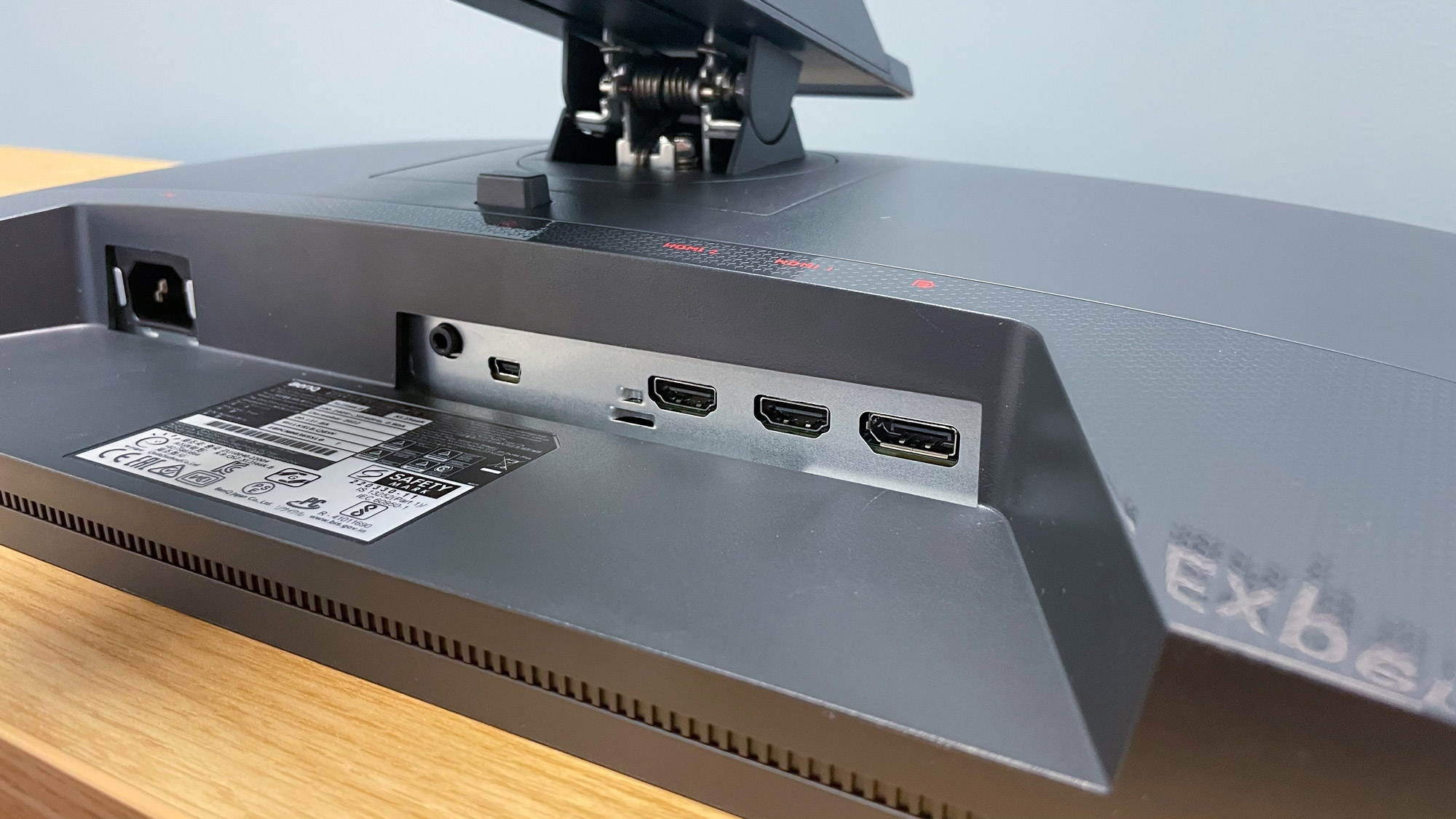 Image 2 of 4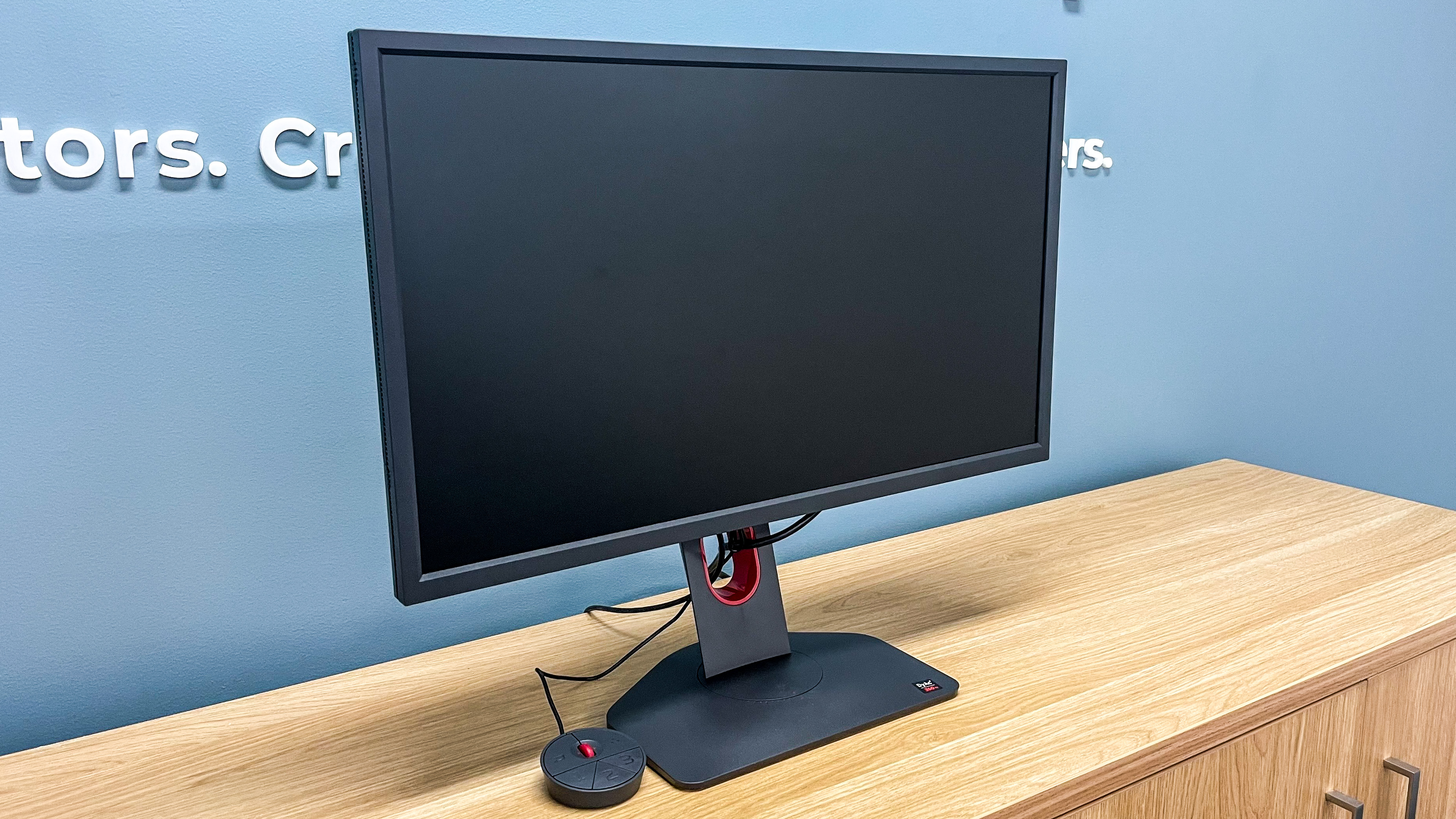 Image 3 of 4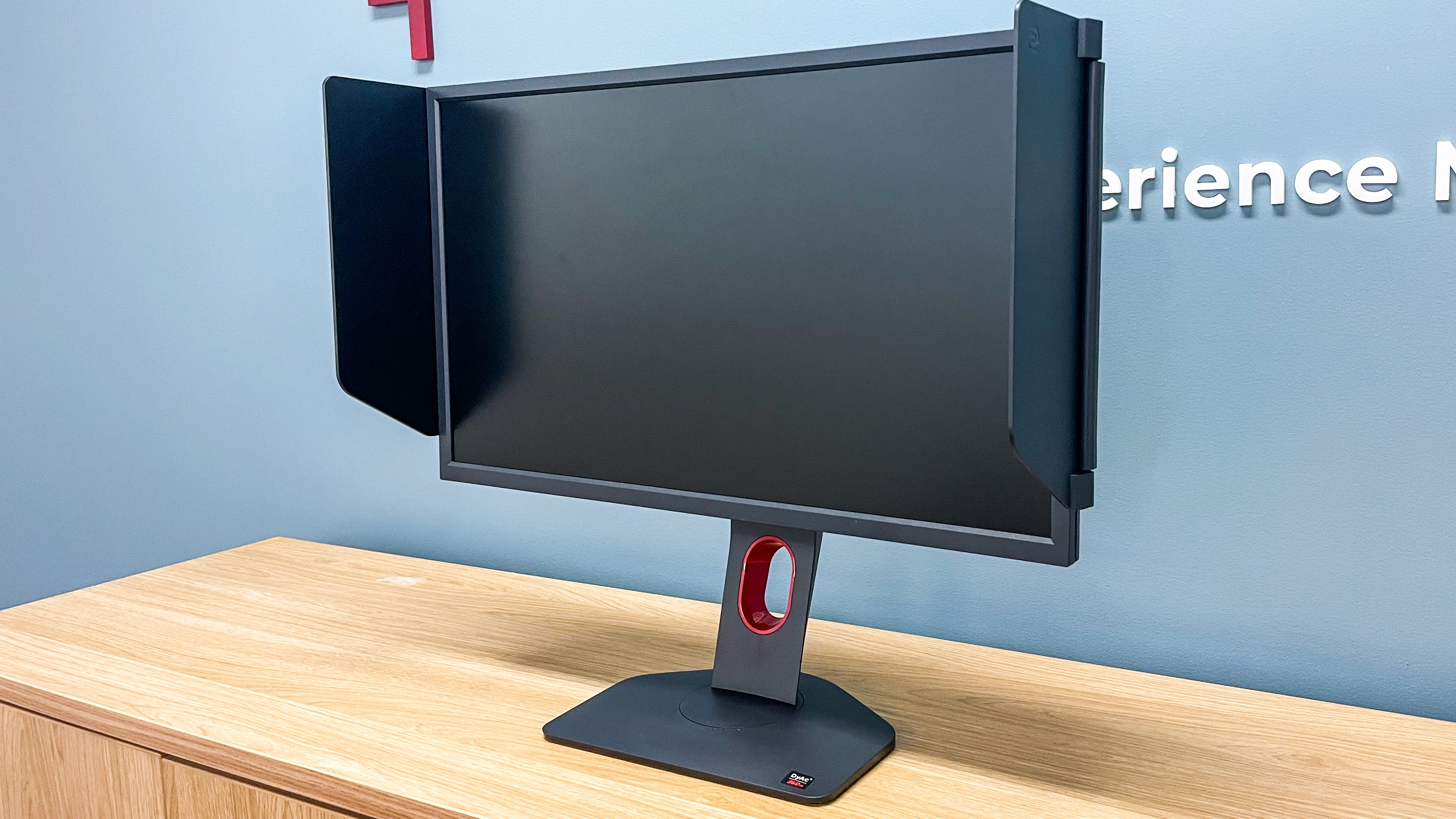 Image 4 of 4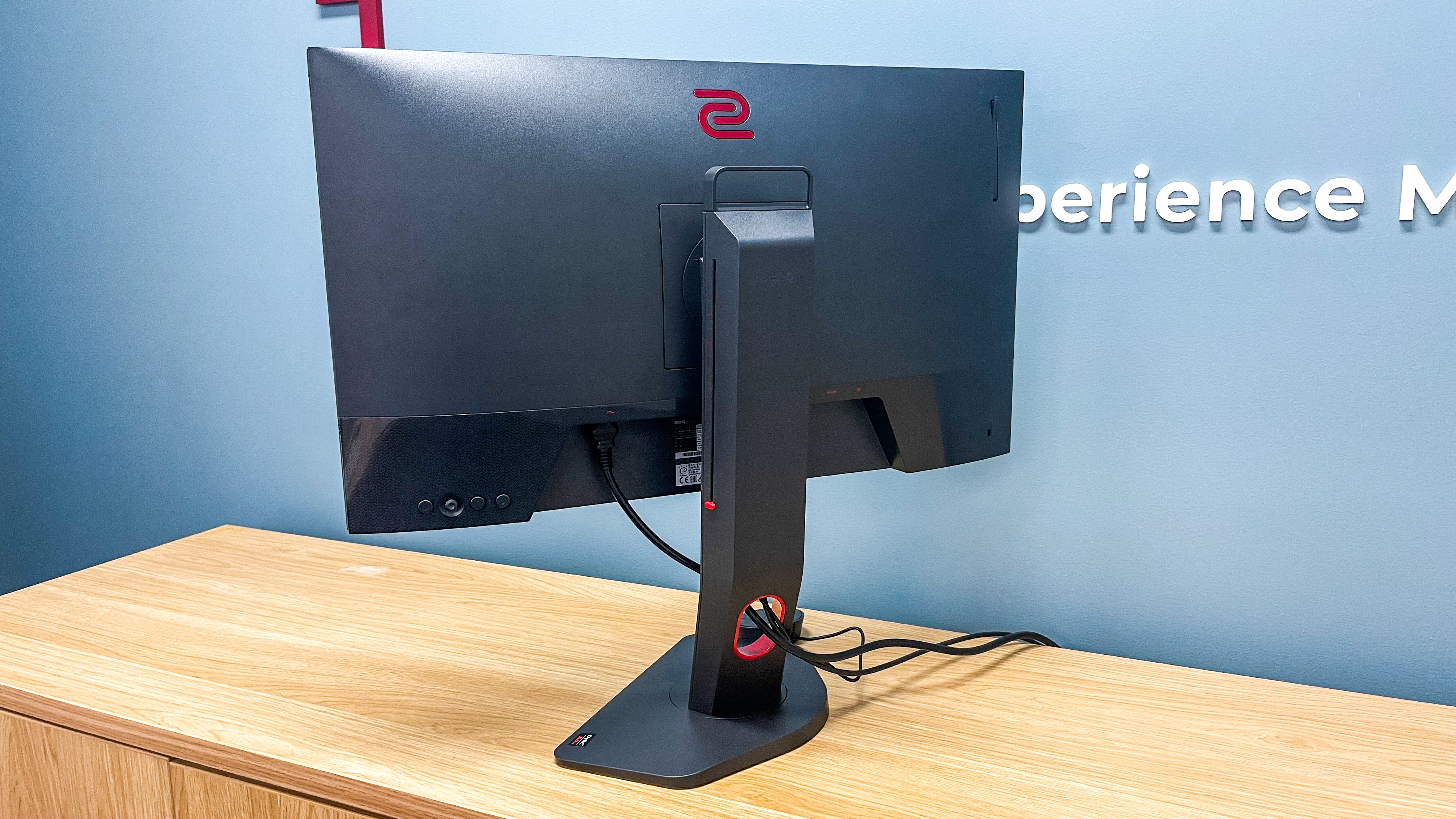 Design and features score: 4/5
BenQ Zowie XL2566K: Performance
Unrivalled speed
Unrivalled clarity
Strobing backlight for additional smoothness
Poor multimedia performance
The superlative image quality afforded by the marriage of the 360Hz refresh rate, the TN-panel's super-fast pixel-response time and the strobing DyAc+ backlight (which turns off in between frames to insert a black screen to enhance motion smoothness and clarity) is best appreciated when viewed with a very high frame rate camera. Even then, you'll need a rival, mega-fast gaming monitor for a side-by-side comparison to notice much difference. But, a difference there is!
At real world speeds, the image is faster, sharper and more clear than anything else on the market. It might not be by much, but, and we'll labour the point, major championships can be decided by less. If you play FPS games, you need the fastest, clearest screen to perform to your potential and this is it. 
While it's not great for multimedia immersion, the Windows Desktop remains sharp and clear for work and colors retain acceptable vibrancy. Brightness and contrast are mediocre while viewing angles are poor. But, the target market doesn't want to be blinded by a backlight and they don't want dark or bright areas hiding enemies. Most users will embrace the 'Black Equalizer' setting to destroy contrast, water-down dark areas and ensure there's nothing hiding in the shadows.
Image 1 of 4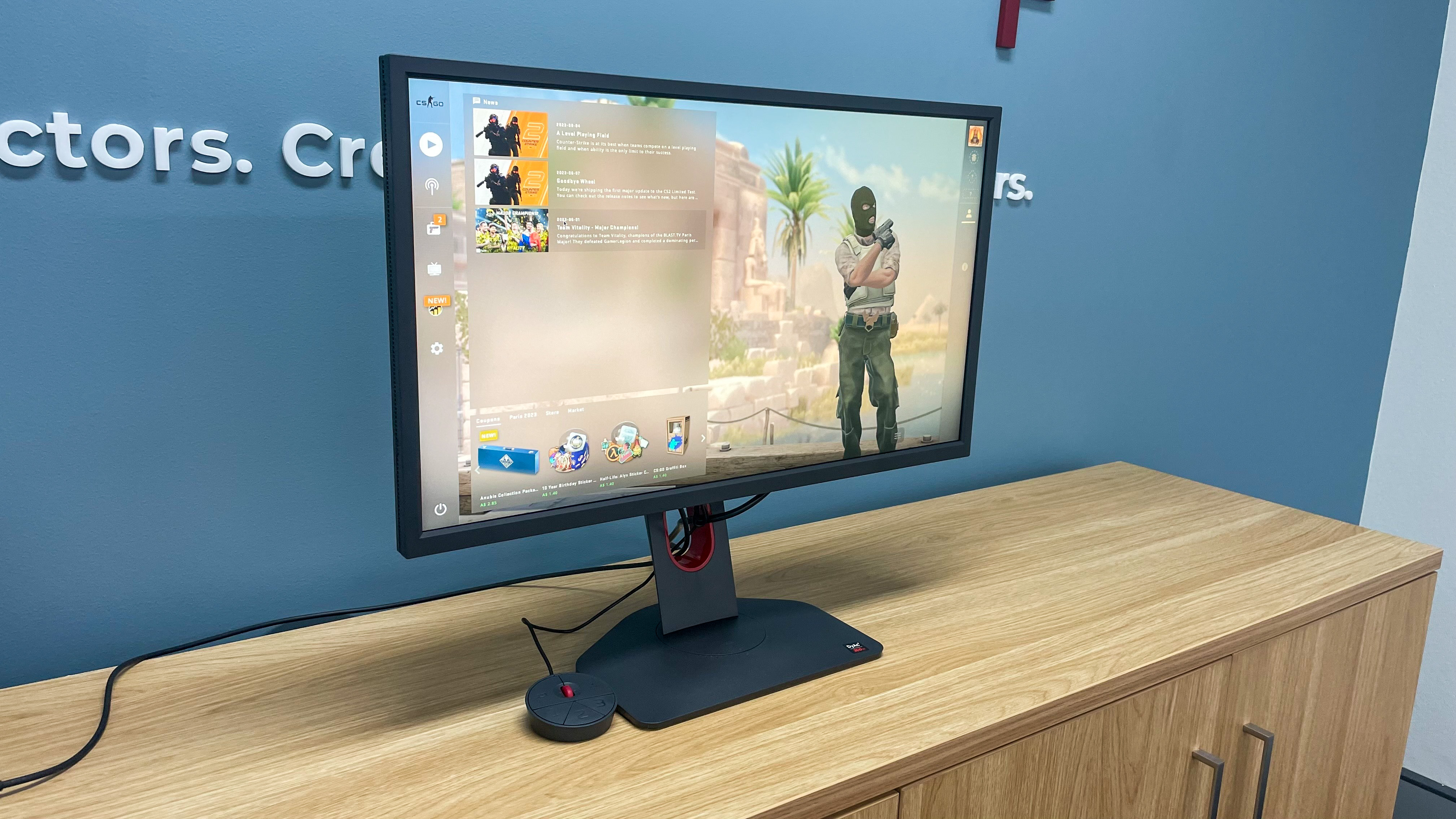 Image 2 of 4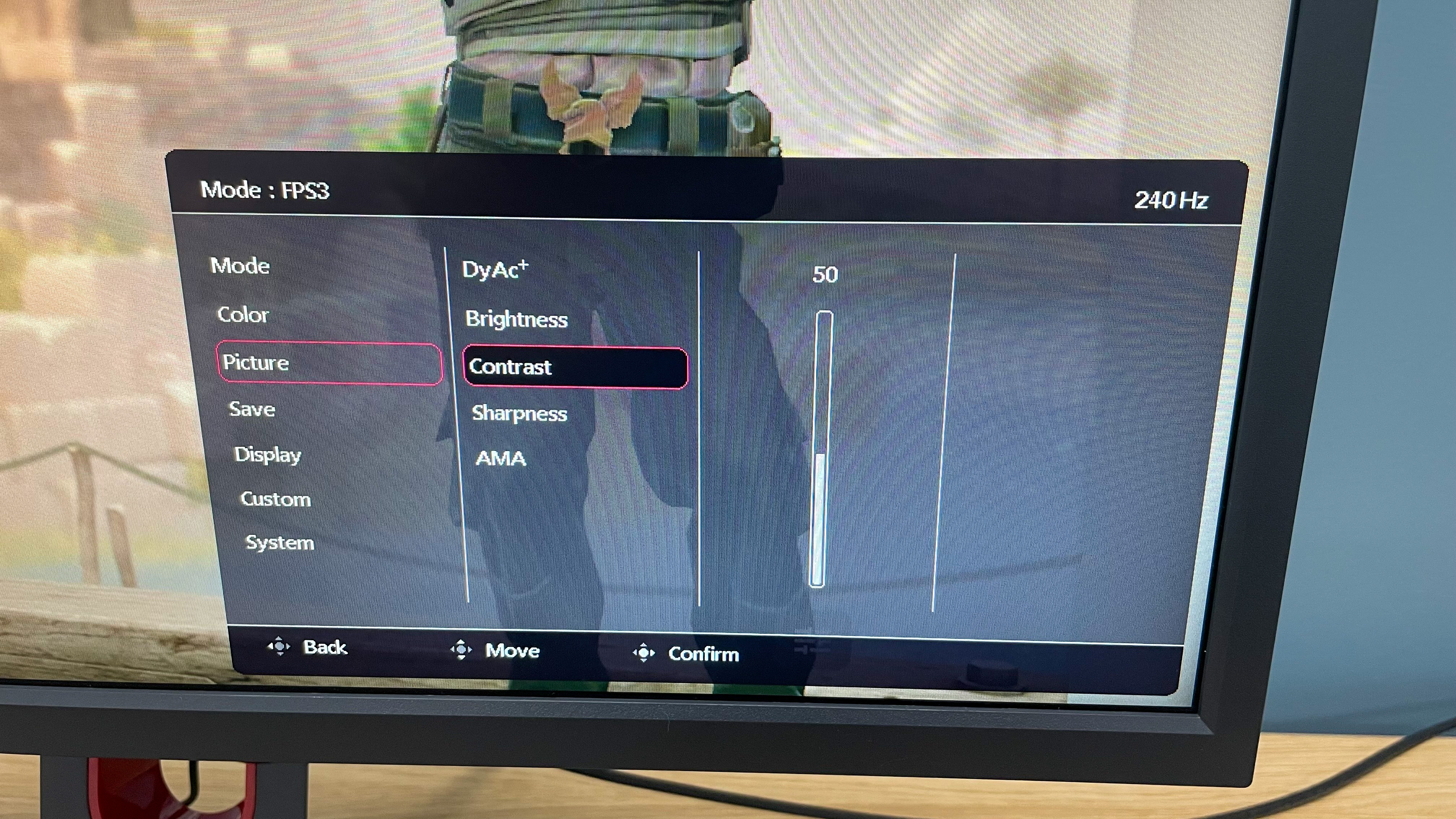 Image 3 of 4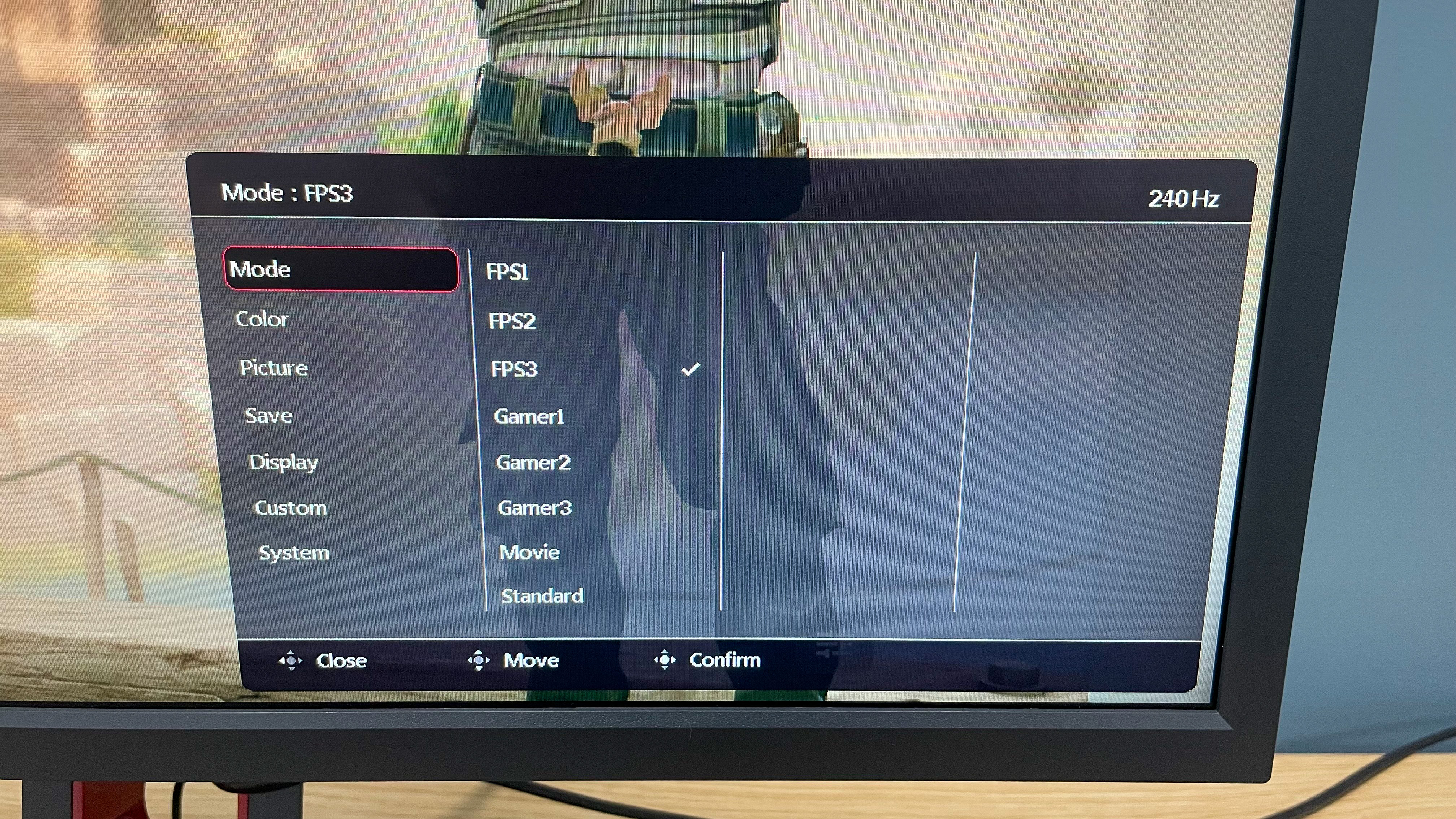 Image 4 of 4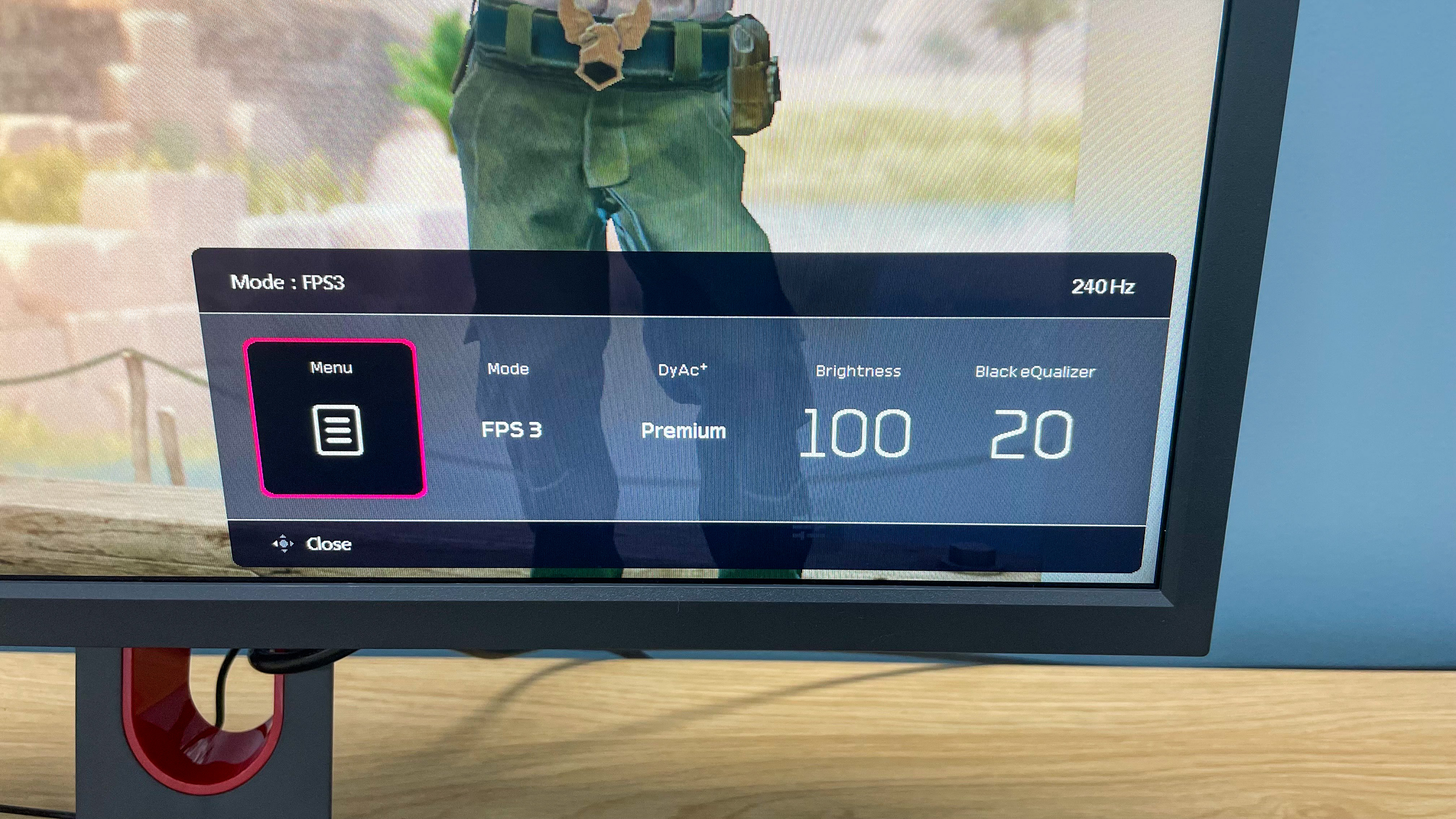 Some settings can be adjusted to suit individual preferences and this includes the AMA (pixel overdrive) setting. Indeed, the XL2566K comes with presets labelled Premium, High and Off, along with a 30-step customizable slider. Premium achieves a fast response time but inverse ghosting is noticeable. High offers a better blend and will be used by many players. However, it's so easy to adjust the overdrive settings and see instant results (there's no change-related lag) that tweaking everything is recommended. We found settings between 11-18 represented a sweet spot where response time and inverse ghosting coexisted well, before causing issues.
BenQ's DyAc+ strobing backlight is also adjustable. Previously, turning the backlight off like this significantly impacted brightness, but here the difference between Off, High and Premium settings is barely perceptible. You can even adjust the brightness while it's activated, which is unusual. The effect on clarity is extraordinary and it brings even a perfectly overdriven 360Hz TestUfo alien into sharp relief.
It all amounts to the XL2566K being the best monitor for seeing even the smallest, most-rapidly moving objects in relief that's sharper than on any rival's screen. The difference may be tiny... but tournaments have been decided by less.
Should I buy the BenQ Zowie XL2566K gaming monitor?
Buy it if...
Don't buy if...
Also consider...