9:23 am | July 24, 2023
---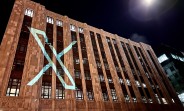 Elon Musk will rename Twitter to X and will gradually remove the blue bird branding. The owner of the social media tweeted the news during the weekend, causing a whirlwind of speculations, but newly appointed CEO Linda Yaccarino revealed X will be "the future state of unlimited interactivity - centered in audio, video, messaging, payments/banking". The revised platform will be "powered by AI", the executive added. Not sure what subtle clues gave it way, but I like the letter X pic.twitter.com/nwB2tEfLr8— Elon Musk (@elonmusk) July 23, 2023 A late-night Saturday post read, "soon we...
2:57 pm | February 15, 2023
---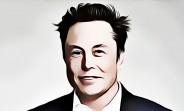 Elon Musk bought Twitter and is currently the CEO of the company, but he's already preparing to vacate the position. He spoke at the World Government Summit in Dubai via video link, saying he needs to "stabilize the organization" and "make sure it's in a financially healthy place". After that, he will likely find someone else to run the company, Musk added. "I'm guessing towards the end of this year should be a good timing to find someone else to run the company."Elon Musk is aiming to find his successor to lead Twitter as CEO toward the end of 2023 https://t.co/YrU1KsPkpO via @BloombergTV...