MSI Raider GE67 HX: Two-minute review
The MSI Raider GE67 HX is a bit of a beast. 
Not, perhaps, as much as the ludicrously powerful and bulky MSI GT77 Titan (which really lives up to its name), but still a chunky, weighty gaming laptop that promises top-notch performance and - I'm pleased to say - delivers in spades, able to keep up with the best gaming laptops on the market.
At over two kilograms and packing a 15.6-inch display, the Raider GE67 HX is certainly a big-boy laptop, sitting firmly within 'desktop replacement' territory - sleek and portable, this device is not. But that chunky chassis contains some mighty components, most importantly a powerhouse Intel Core i9-12900HX (from which the laptop takes part of its namesake) and up to an RTX 3080 Ti graphics card for crisp, high-fidelity gaming.f
Straight out of the box, the MSI Raider GE67 HX feels durable and robust, with a premium design that sets it apart from some of MSI's more budget offerings. Firing it up, the thick RGB lightbar that runs along the front edge spills rainbow lighting onto your desk, and the quality of the display becomes immediately apparent.
I'll dig into the details further down in this review, but the screen is the obvious selling point of this laptop: it's bright, colorful, and offers a crazy-fast 240Hz refresh rate, perfect for esports gaming. The keyboard - built in collaboration with gaming keyboard veterans SteelSeries - is also a highlight, quite literally since it also packs per-key RGB backlighting.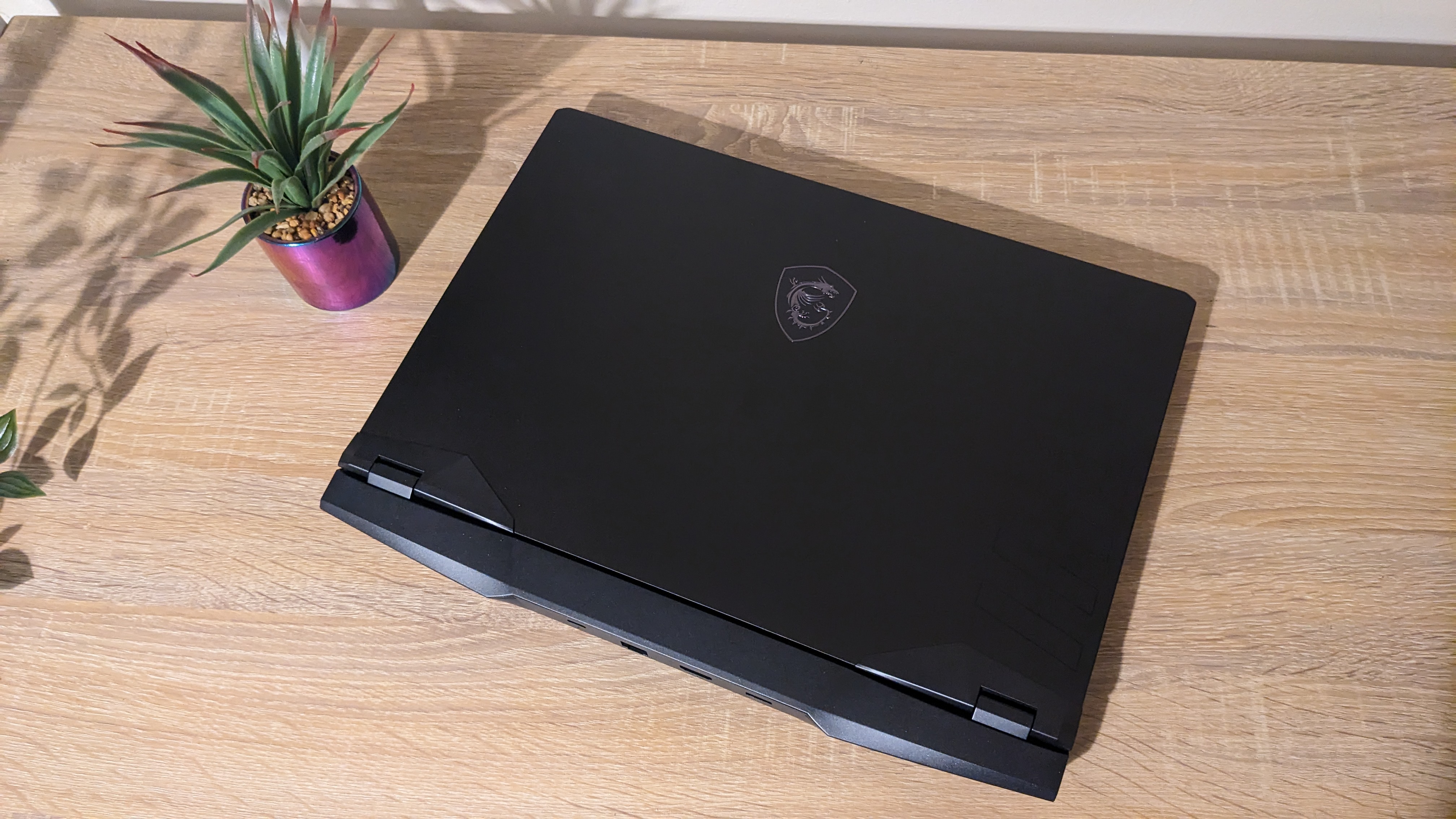 In terms of performance, the RTX 3080 Ti in this review model more than pulls its weight: the screen resolution is 1440p, which means you're practically guaranteed to clear 60fps in just about any game, higher if you use Nvidia's DLSS upscaling software. In my time messing around with (sorry, carefully testing) the GE67 HX, I found that it ran all the games I played smoothly and looked good doing it.
Now, I had my gripes with the Raider GE67 HX, but they feel fairly petty in the face of its excellent performance and solid physical design. Yeah, it's heavy, and sure, the battery life is typically lackluster (something even the best gaming laptop is going to struggle with), but these aren't major failings as far as I'm concerned. My only major issue with the GE67 HX was how noisy the fans got, but if you're going to use this laptop at home with a gaming headset atop your noggin, you should have no problems whatsoever - this is an excellent heavyweight choice, deserving to stand among the best laptops we've reviewed so far this year.
MSI Raider GE67 HX review: Price and availability
Starts at $2,499.99
UK version costs £3,099, as tested
Three different models available
With a starting price of $2,499.99 (around £2,030 / AU$3,730) for the RTX 3070 Ti model and a hefty $3,499.99 (£3,099, around AU$5,220) for the high-spec RTX 3080 Ti model I'm reviewing here, the MSI Raider GE67 HX isn't exactly cheap. In fact, it sits towards the more expensive end of gaming laptops with the same GPU - but that's not the only factor to consider here.
Most gaming laptops in the same weight class as the GE67 HX have normal laptop CPUs from Intel, denoted by an 'H' at the end of the name rather than this model's HX variant. The HX chips are essentially desktop processors with more cores squeezed into a laptop profile, meaning that the CPU performance of this Raider will beat many of its peers. You're also looking at a premium to pay for that gorgeous display, but I'd argue it's worth the price - though anyone on a budget should definitely look at the best cheap laptops instead.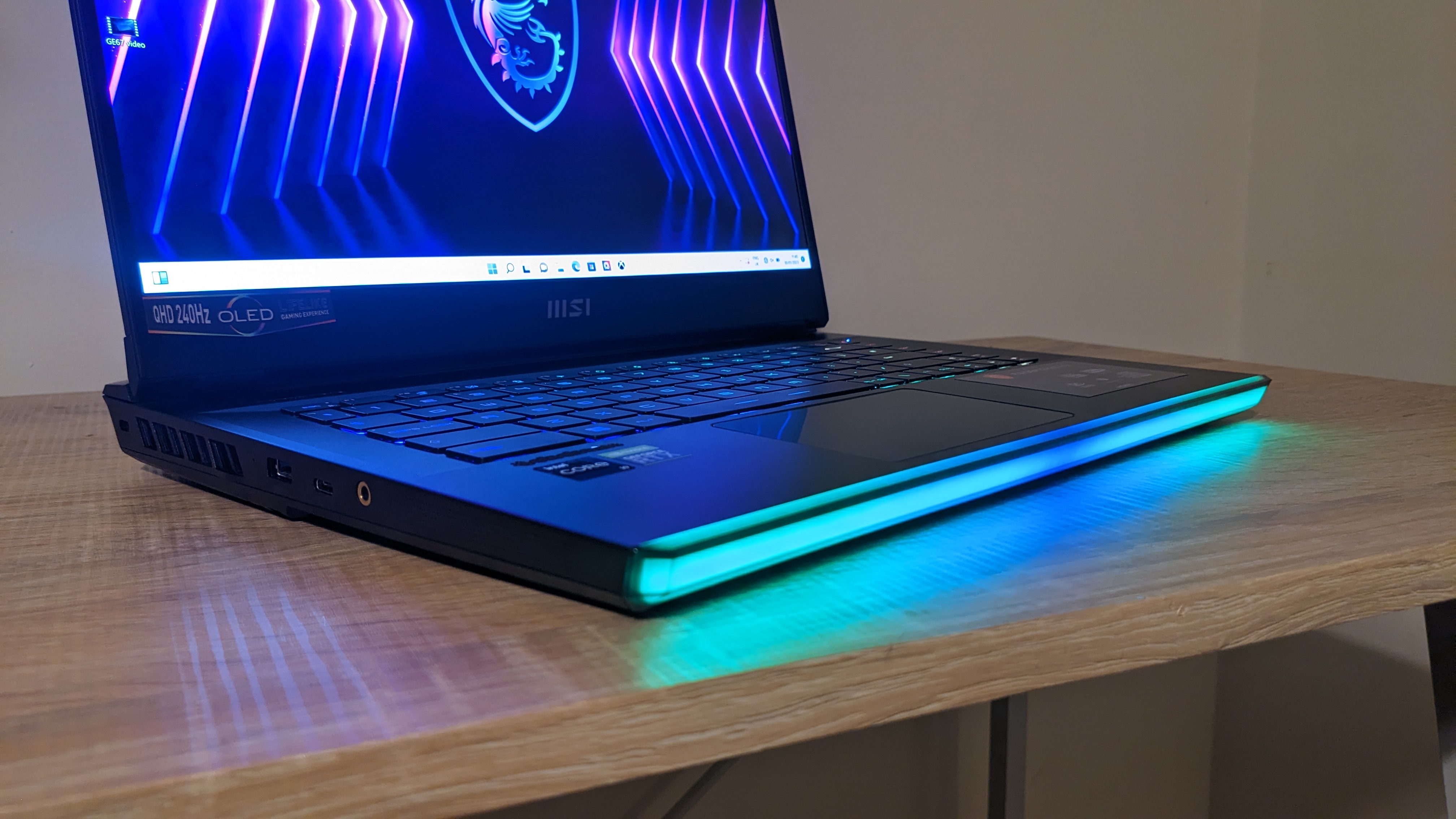 Since this is an MSI product, you can't buy it directly from the manufacturer in the US or Europe. Fortunately, MSI laptops are generally pretty easy to find on Amazon or similar big retailers; in fact, I spotted the 3070 Ti model of this laptop going for just $1,999 on Amazon, a seriously good deal.
MSI Raider GE67 HX review: Specs
There are three main versions of the MSI Raider GE67 HX, which use the RTX 3080 Ti, 3080, and 3070 Ti respectively. The latter two models can come with a slightly cheaper 12800HX processor instead of the 12900HX found in my review unit; all come with 32GB of DDR5 RAM as standard, with up to a 2TB SSD depending on the model.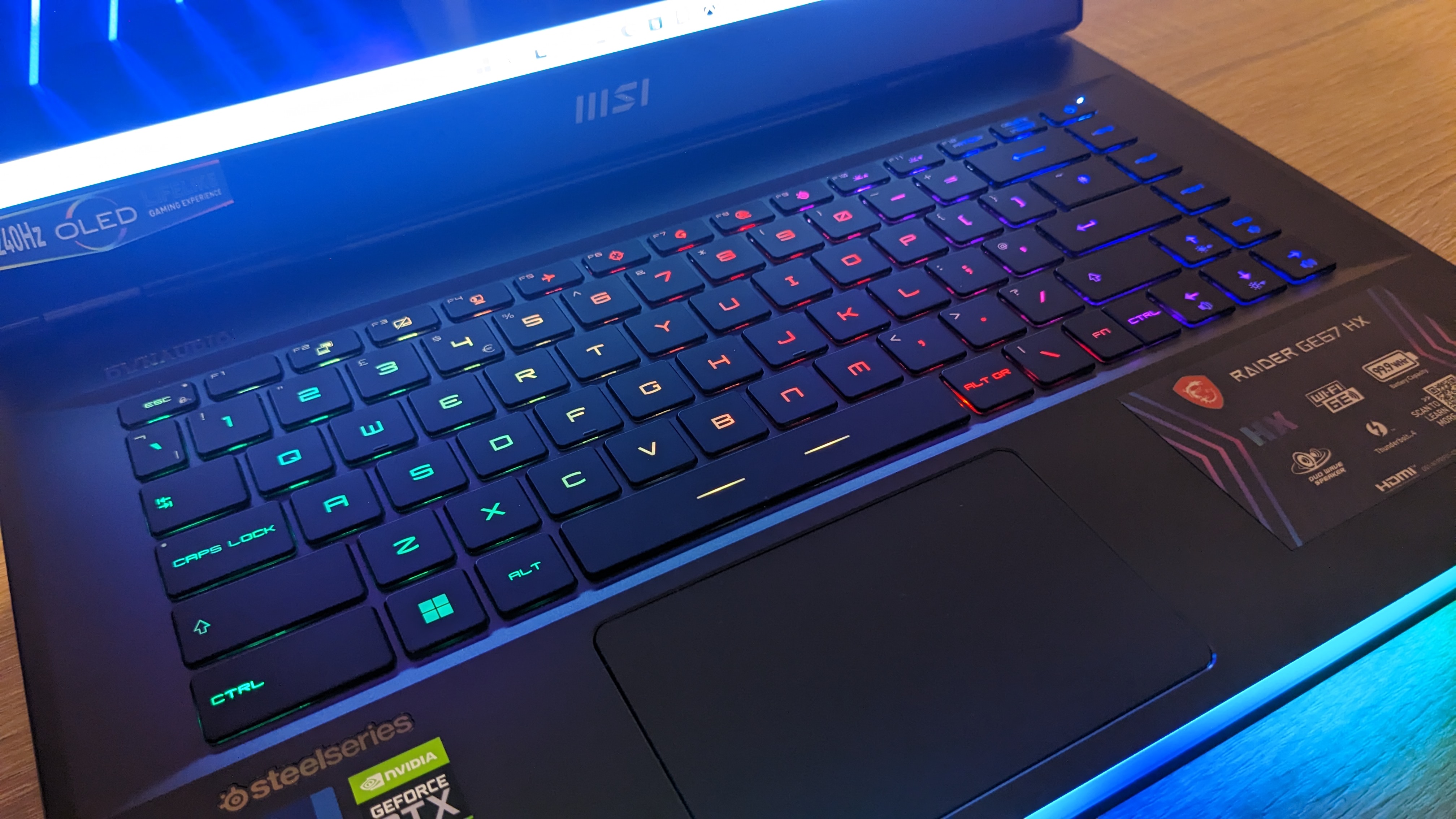 MSI Raider GE67 HX review: Design
Beautiful display
Sturdy (if heavy) chassis
Great range of ports
First things first: wow, that's a gorgeous screen. The 1440p OLED panel used in the MSI Raider GE67 HX is fantastic, offering VESA-certified TrueBlack 600 HDR with amazing contrast and great color reproduction along with a 0.2ms response time and 240Hz. I was consistently impressed with just how good the display looked across a variety of games, with colors that popped and deep, true blacks.
That means that it doesn't just make games look great and provide super-snappy responsiveness and framerates for fast-paced games - it's also capable of pulling double duty for content creators such as digital artists and video editors, thanks to the RTX 3080 Ti GPU. If you're looking for a gaming machine that can also support your hobby (or professional work), this is a great pick.
Looking at the physical chassis, we've got a nice robust finish that practically screams 'gaming'. From the prominent MSI branding on the lid and the large heat vents to the RGB lightbar and keyboard, this is a gamer's product through and through. In other words, if you're looking for something that won't stand out in an office environment, this might not be the laptop for you.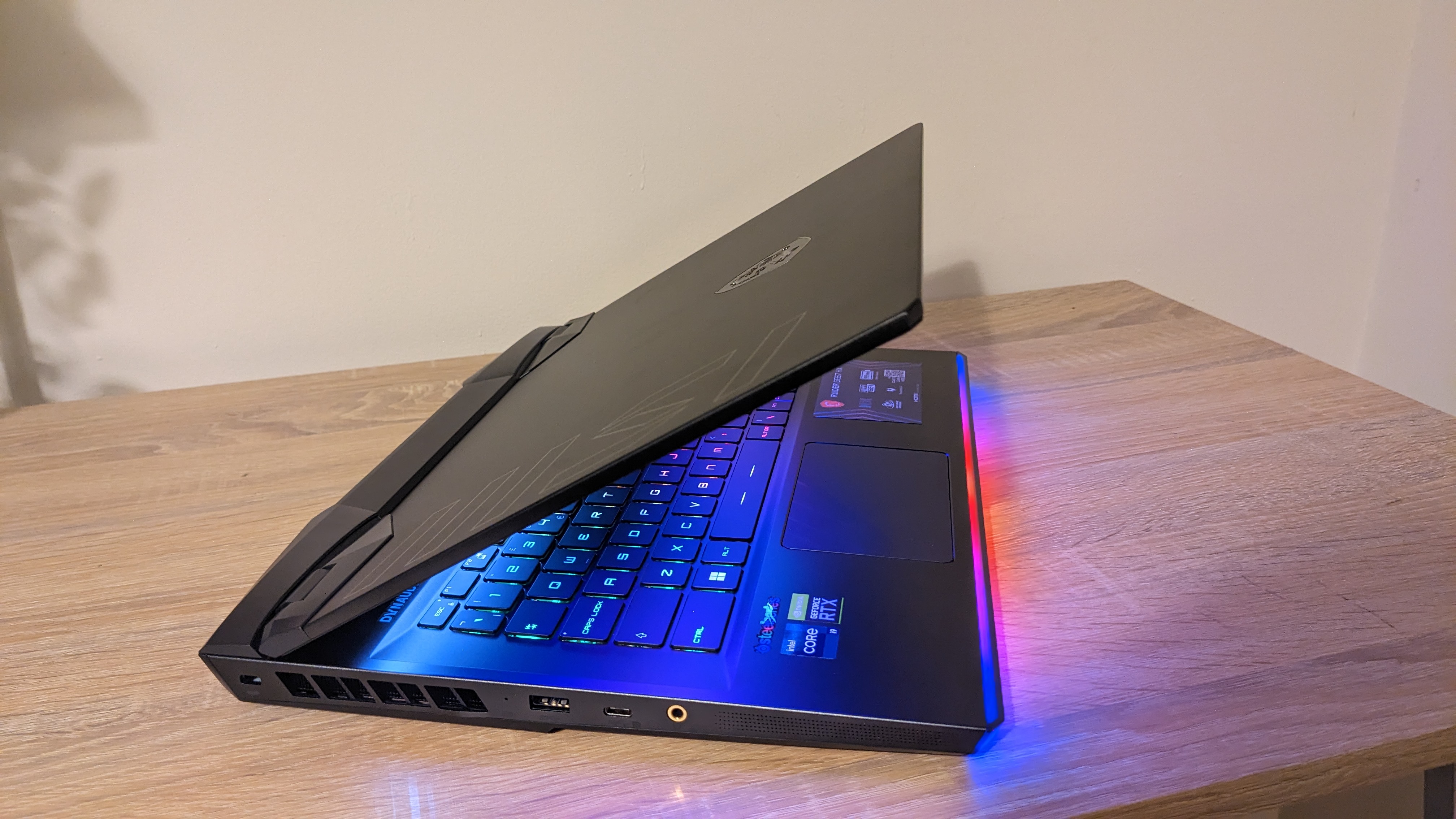 Connectivity is as good as it gets, with three USB-A ports and two USB-Cs (one of which is Thunderbolt 4 enabled) joined by HDMI video output, an Ethernet port, and an SD card reader - the latter of which has become something of a rarity on gaming laptops, and will no doubt appeal to photographers. These ports are quite evenly spread around the left, right, and rear edges of the laptop, with the charging port located on the back edge so it's not in the way when you're using it - since you'll want to have it plugged in whenever possible.
The SteelSeries-designed keyboard is excellent, comfortable to use whether you're typing or gaming, with a good level of key travel and no sponginess or noticeable input latency. The per-key RGB lighting can be easily synchronized with other SteelSeries products too, so if you're planning on hooking up one of the best gaming mice or any other peripherals from SteelSeries, your whole setup can look fly as heck.
The trackpad is a bit less impressive; it's not as large as I'd like for a laptop of this size, and the click feels a tad flimsy and unsatisfying. It's not terrible, but if there's one area where the Raider GE67 HX's physical exterior falls down, it's that. Fortunately, the 'Duo Wave' speakers deliver impressive audio in both volume and clarity - a department where many gaming laptops fall down badly. The webcam is also a decent 1080p offering, which makes a noticeable difference in video calls compared to its 720p brethren.
MSI Raider GE67 HX review: Performance
Strong 1440p gaming performance
Intel HX-class processor is powerful
Fans do get seriously noisy
Benchmarks
Here's how the MSI Raider GE67 HX performed in our suite of benchmark tests:
3DMark Night Raid: 55,726; Fire Strike: 26,805; Time Spy: 11,914
Cinebench R20 multi-core: 8,862
GeekBench 5: 1,888 (single-core); 15,841 (multi-core)
PCMark 10 (Modern Office): 9,079
PCMark 10 (Battery life test): 3 hours and 6 minutes
TechRadar Battery Life Test: 3 hours and 55 minutes
Total War: Warhammer III (1080p, Ultra): 92 fps; (1080p, Low): 218 fps
Cyberpunk 2077 (1080p, Ultra): 109 fps; (1080p, Low): 266 fps
Dirt 5 (1080p, Ultra): 134 fps; (1080p, Low): 293 fps 
Unsurprisingly given its powerful internal components, the MSI Raider GE67 HX made short work of our benchmarking suite. Buttery-smooth gaming at either 1080p or 1440p is no trouble at all for the RTX 3080 Ti, and there's the option to turn on DLSS should you want to kick all the ray-tracing settings on in games like Cyberpunk 2077.
Our standard testing sees us benchmark games at 1080p resolution as a baseline standard, but I also tested all three games at 1440p to match the GE67 HX's screen resolution, and all three cleared 60 frames per second at Ultra graphical settings without needing DLSS. This undeniably impressive showing demonstrates that even if the RTX 3080 Ti might be a generation behind now, this gaming laptop is still pretty darn future-proof.
Performance in synthetic graphical tests such as 3DMark Time Spy was similarly strong, and that HX-series CPU just sings in multi-core benchmarks, showing very strong scores in GeekBench 5 and Cinebench R20. Everyday workloads should be zero trouble here either, as evidenced by good performance in the PCMark 10 'modern office' benchmark.
Image 1 of 3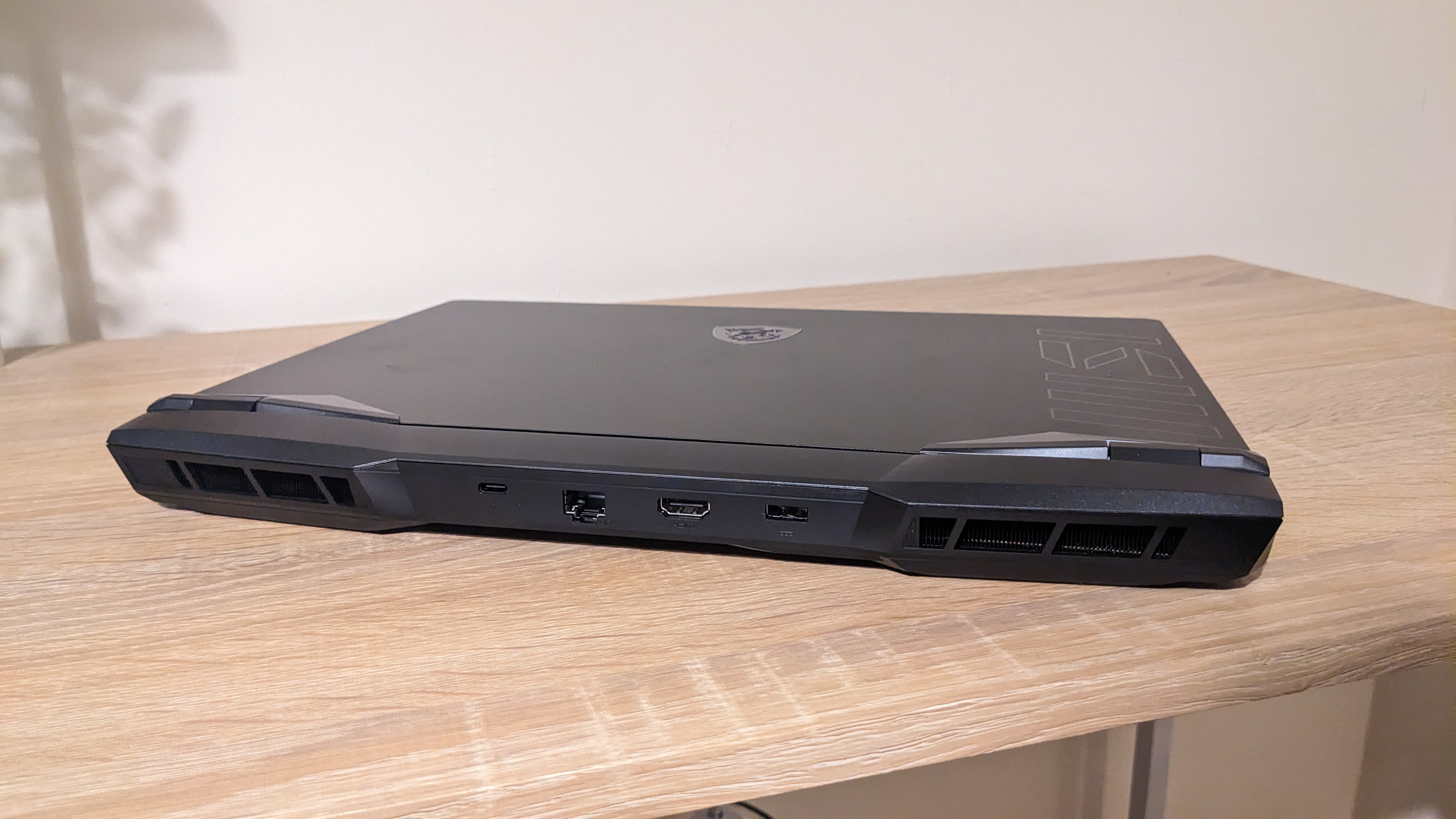 Image 2 of 3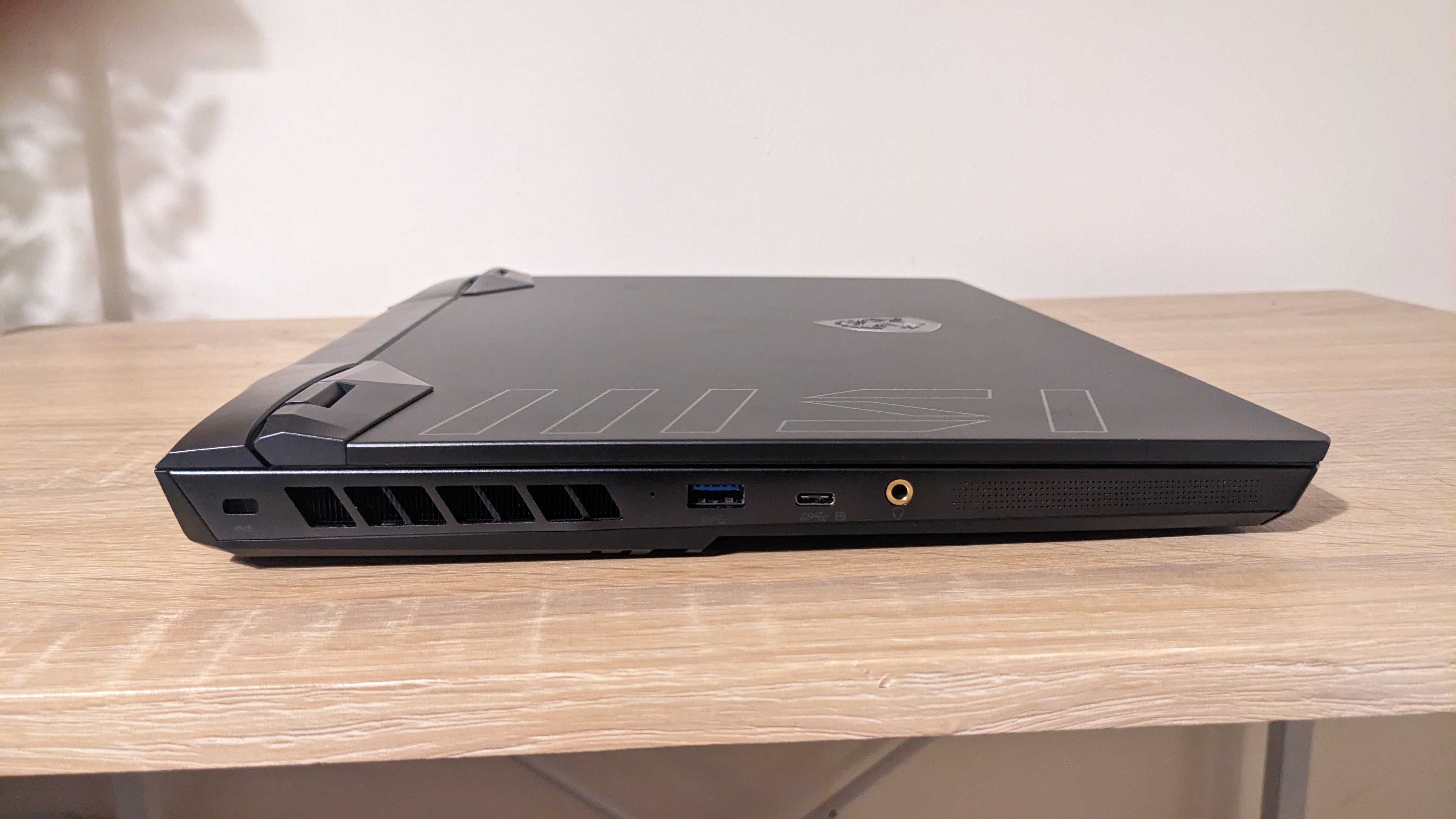 Image 3 of 3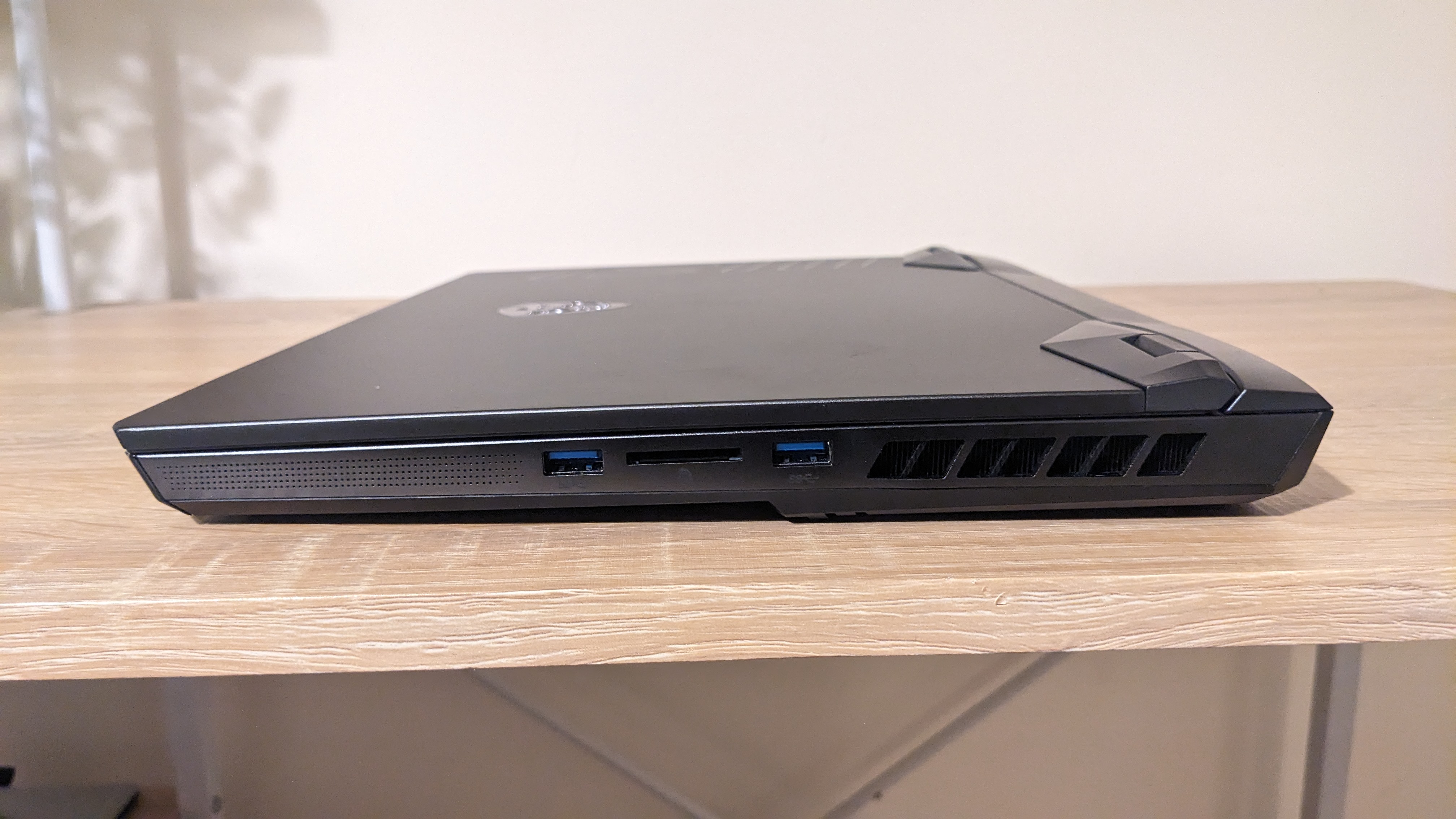 Just going back to the topic of future-proofing for a moment, this is a good place to mention that the RAM and SSD found in the MSI Raider GE67 HX are user-upgradable, meaning you can swap out your memory and storage for higher-capacity options further down the line should you so wish. I'd attest that the 32GB of DDR5 RAM in our review model is more than sufficient, but 1TB of storage won't be enough for some users so it's nice to see upgrading is an option here.
While the overall performance was very strong, I did have one point of contention while testing the GE67 HX: this thing is loud. Twin fans and seven heat pipes appear to do a reasonably good job of cooling the laptop (it certainly does get a bit warm, but nowhere near as hot as some of the gaming laptops I've reviewed), but those fans sound like a pair of tiny helicopters crammed into the plastic casing when you're playing the best PC games.
Noisy fans are somewhat par for the course when it comes to gaming laptops these days so this is hardly a dealbreaker, but that doesn't make me any less annoyed by it. It's doubly frustrating here, where the performance is so good and the speakers are excellent - realistically, the best way to use this laptop is to grab yourself one of the best PC gaming headsets to block out the fan drone.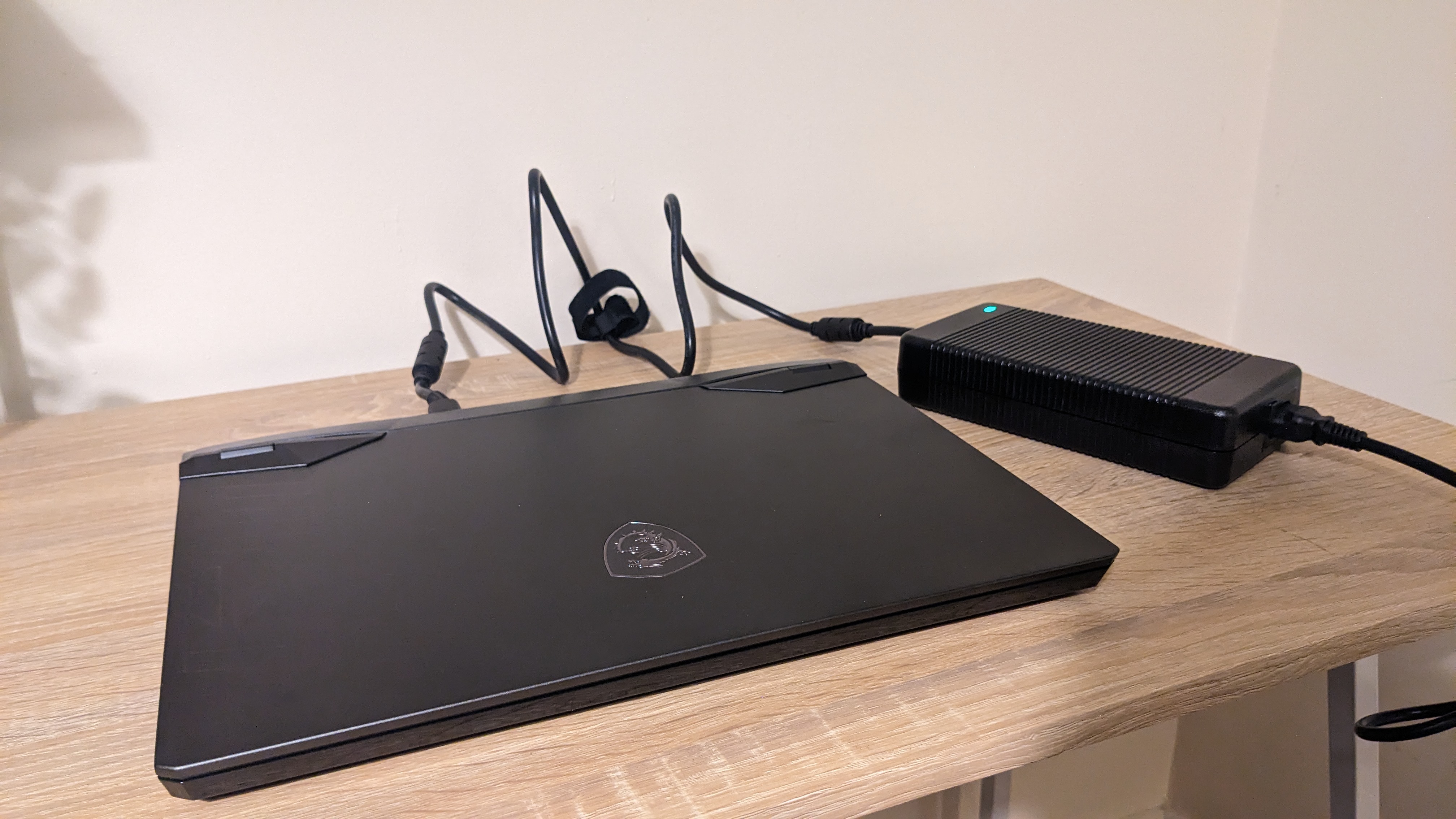 MSI Raider GE67 HX review: Battery life
Giant battery doesn't really salvage the battery life
Less than two hours of gaming
Less than five hours of light use
Gaming laptops are hardly famed for their stellar battery life, but the MSI Raider GE67 HX still disappoints. Despite packing a ginormous 99.9Whr battery (just barely below the legal limit allowed on airplanes!), it isn't able to make it through an eight-hour workday even with the brightness on 50% and a workload of nothing more straining than web browsing and word processing.
Gaming is predictably even worse; I unplugged it at full battery one evening and played some Apex Legends with the volume at 50% and brightness at maximum, and it perished just shy of the 90-minute mark. Sure, most of its peers sit in the exact same boat, but it's a shame to see when MSI trumpets the power of its titanic battery in the Raider's marketing material.
Ultimately, the battery life falls in the middle of gaming laptops around the same price range: not the worse, but far from the best. Naturally, it's worth bearing in mind that the lower-spec models of the GE67 HX have the same internal battery, so should offer somewhat better battery life. It also takes quite a while to charge to full (around two and a half hours) despite its chunky AC adaptor.
Should you buy the MSI Raider GE67 HX?
Buy it if...
You want a desktop replacement
The MSI Raider GE67 HX isn't the most portable of laptops, weighing over 2kg and possessing a fairly bulky chassis. If you just want to set it up and mainly use it in one place, it's the perfect replacement for a full-scale desktop PC.
You want to play esports games
Looking to play competitive titles like Valorant or Overwatch 2? That powerful GPU and snappy 240Hz OLED display mean you'll never have to worry about frame drops or input latency again.
You're a gamer and a creative
Oddly, this gaming laptop has a bunch of features that will likely appeal to creative types. A tonne of ports including an SD card reader and a high-quality display make this a good choice for photographers and video enthusiasts.
Don't buy it if...
You need something portable
This Raider is just a bit too big and heavy to easily carry around in a bad - consider something like a Razer Blade 14, or the Asus ROG Zephyrus G14.
You want a laptop for the office
There are plenty of minimalist gaming laptops that won't look out of place in a professional office environment - the MSI Raider GE67 HX, however, is not one of them. This is clearly a gaming product, and that's an aesthetic that won't suit everyone.
You're on a budget
The GE67 HX isn't ludicrously expensive for its components, but it's certainly on the pricier end of the gaming laptop scale. If money is tight, look for something with an RTX 3060 or 3050 Ti instead.
MSI Raider GE67 HX review: Also consider
If my MSI Raider GE67 HX review has you considering other options, here are two more laptops to consider...  
How I tested the MSI Raider GE67 HX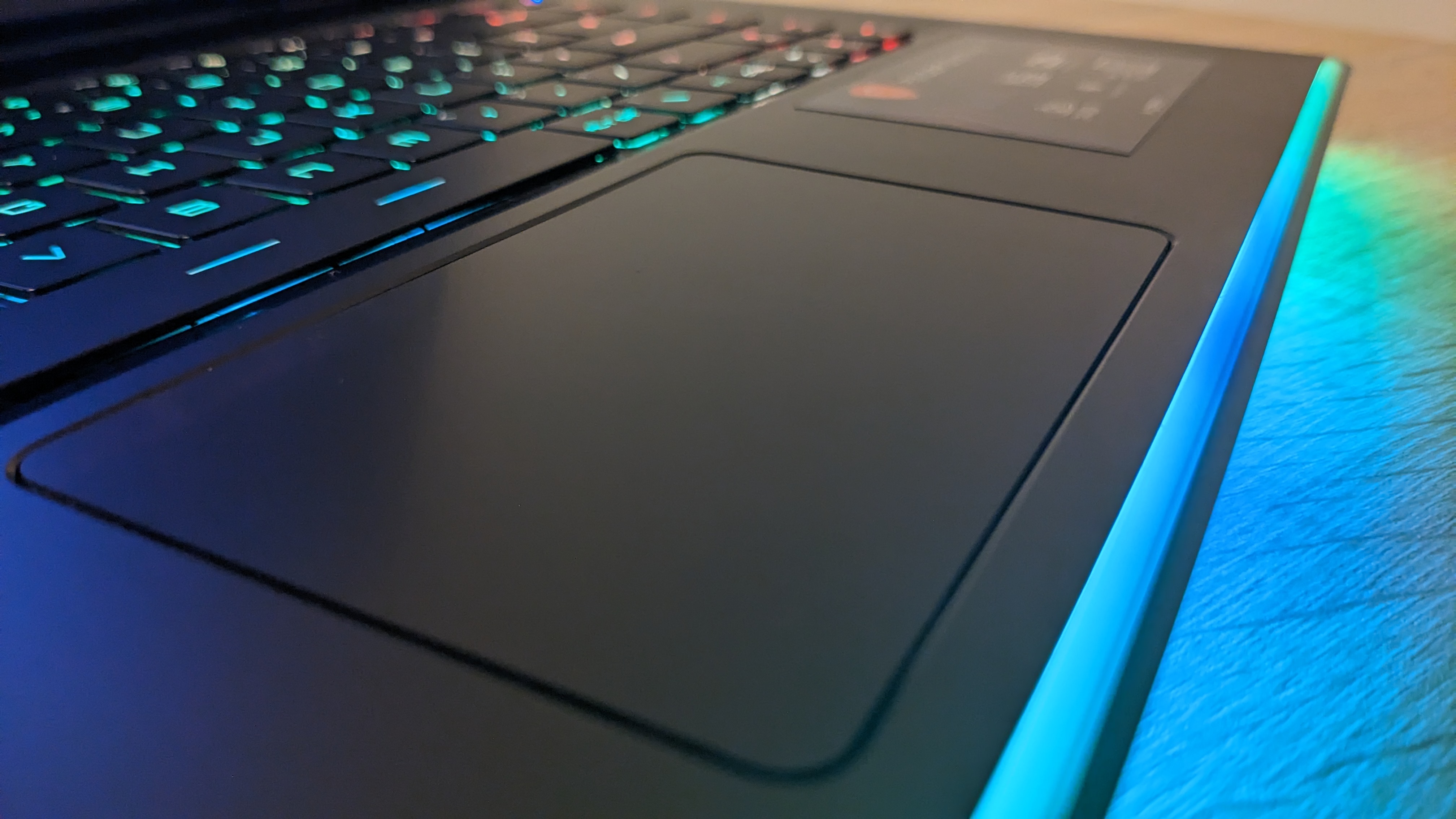 Used for a week's regular work at home
Played games on it during the evenings
Took it with me to a friend's house
As with most gaming laptops I review, I simply replaced my everyday computers (an HP 2-in-1 from 2019 and my custom-built gaming desktop) with the MSI Raider GE67 HX for about a week, using it both for work and play.
This meant I used it for about eight hours a day to do all sorts of regular tasks, then squeezed in some gaming (on various titles including Warframe and Overwatch 2) whenever I could in the evenings - I have a fiance and a dog who frequently demand my attention, but I did my best. Naturally, this was in addition to running our usual suite of benchmarking tests.
Most of my testing was conducted with the laptop plugged in, but I'm always sure to use it unplugged for a while to gauge its real-world battery life. I also threw it in my messenger bag and took it on public transport to a friend's house, which I wouldn't really recommend - it's heavy, and so is the charger.
First reviewed March 2023