5:24 am | August 20, 2023
---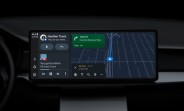 The results from last week's poll are in and it's clear that Android Auto is the leading car software choice for those of you that drive. Google's solution captured over 50% of all votes while Apple CarPlay comes at a distant second with just over 17% of the pie. Android Auto and CarPlay are clearly important considerations when buying a new vehicle. This comes as no surprise as both systems offer a greater app selection than the built-in apps on most vehicles' infotainment systems. They also tend to work smoother and offer a sleek and modern experience but there's always the question...
7:47 pm | August 13, 2023
---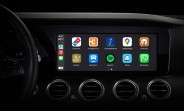 At WWDC 2022 Apple revealed that almost all new cars (98%) support CarPlay and that 79% of new buyers specifically seek it out as a feature. But some auto makers aren't happy with this arrangement as GM announced its plan to ditch CarPlay and Android Auto in favor of a new, custom solution. To be fair, it won't be some arcane in-house system, Google will be deeply involved – the new navigation/infotainment system will feature Google Maps and Assistant and a Play Store for apps like Spotify and Audible. That's great and all, but how long will this system be kept up to date? The GM...