Acer Chromebook Spin 514 (2022): Two-minute review
The Acer Chromebook Spin 514 (2022) - or as Acer officially refers to it, the Acer Chromebook Spin 514 (CP514-3H) - may not be the most kitted-out Chromebook we've seen, and it's certainly not among the cheapest either. However, it's clever enough to rival $1,000/£1,000 models in performance while keeping the price a little closer to the ground, which makes it a better proposition in terms of value, which in turn makes it among the best Chromebooks right now.
This 2-in-1 laptop offsets some of the production cost by keeping its features down to the essentials. There are neither novel nor particularly newsworthy features here – just the most vital ones are present, and they're well-implemented. The 14-inch 1080p Corning Gorilla Glass display, as an example, is made for Netflix binges. Meanwhile, the webcam is made for the post-pandemic worker with its 1080p video resolution.
It doesn't scrimp on build quality and power either, which is why it's kind of bizarre that Acer has managed to keep it relatively affordable. While you don't look at that chassis and start to drool, it doesn't feel cheap. Nor does it feel too clunky and heavy – though I wouldn't call it Ultrabook-level light, it's still travel-friendly.
Mind you, it doesn't surpass something like the much pricier HP Dragonfly Pro Chromebook in performance. But the difference is so small and, to non-technophile users, practically negligible, that you kind of wonder why you want to pay a lot for the latter if you mostly care about getting your workload done.
The Acer Chromebook Spin 514 (2022) makes a clean sweep for the (upper) mid-range, and this is the Chromebook for everyone - whether you're a pro, a casual user, or just someone looking for the best Chromebook for students. 
Acer Chromebook Spin 514 (2022): Price & availability
How much does it cost? $699.99 (about £570 / AU$1,050)
When is it available? Available now
Where can you get it? Available in the US 
The Acer Chromebook Spin 514 (2022) may be an expensive piece of kit as far as Chromebooks go, but there are much pricier models so I would put this in the higher mid-range. At $699.99 (about £570 / AU$1,050), it sits in the same price range as less capable Windows laptops, but that's more because their internals handle a much more robust operating system that requires more resources than Chrome OS. And, if most of your workload, whether for work or school, can be done on the Chrome browser, you may get more out of this one than its Windows counterparts.
Unfortunately for UK and Australian consumers, this particular model is only available in the US and seems exclusively sold at the Acer online store. Those in the US who want something even cheaper can purchase its AMD Ryzen 3 version at Best Buy for $549.99 (about £450 / AU$825).
Image 1 of 2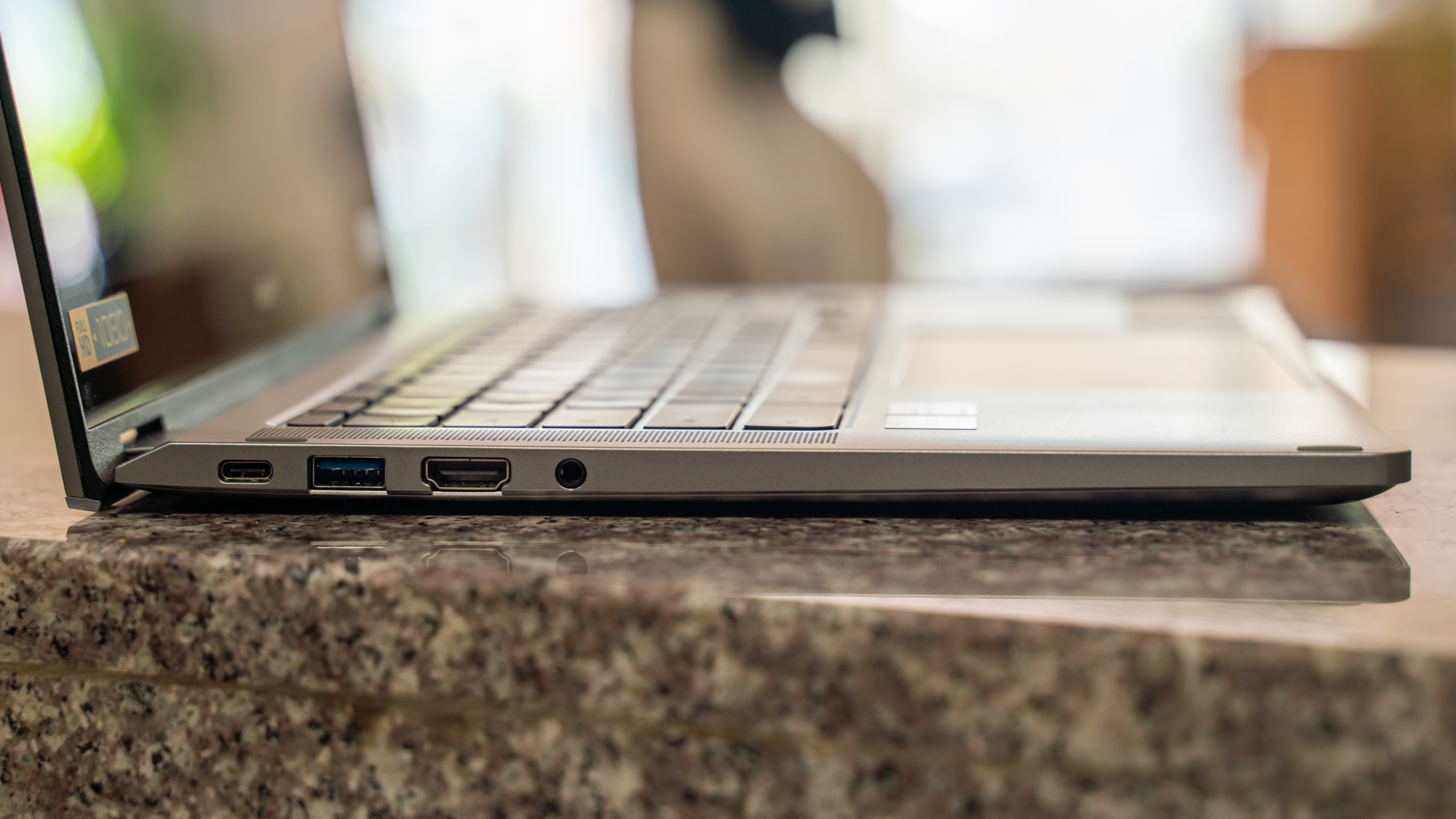 Image 2 of 2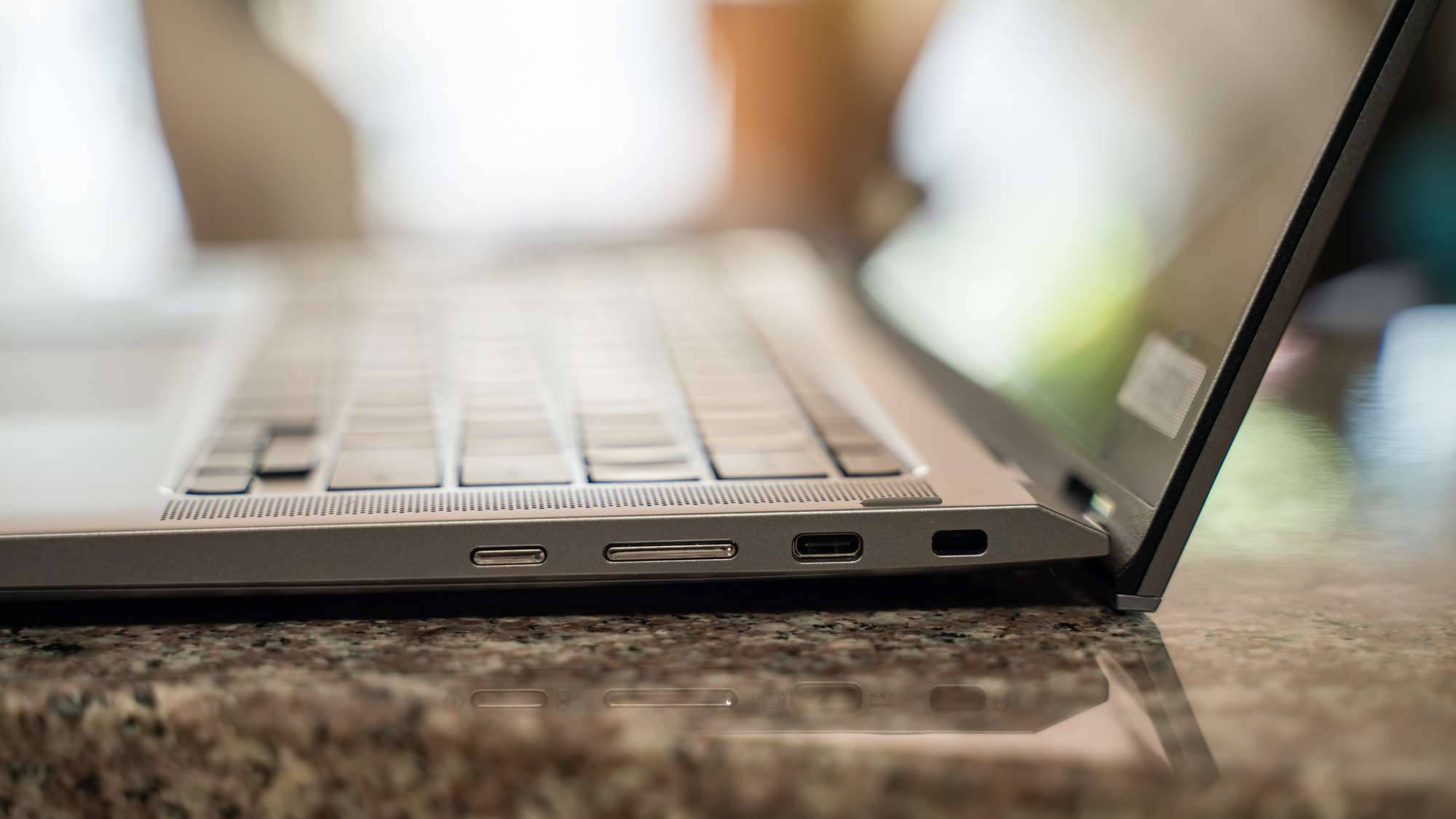 Acer Chromebook Spin 514 (2022): Specs
Trying to figure out the wide variety of configurations the Acer Chromebook Spin 514 has can be a gnarly process, as there are so many of them and they differ from region to region. So we're focusing this review on our version, which is the Acer Chromebook Spin 514 CP514-3HH-R6VK. 
The Ryzen 5 5625C chip that powers it, which hit the shelves in 2022, may not be the most powerful. However, it is more than enough to handle the most demanding Chrome OS tasks, including streaming different video content all at once. 
There's integrated AMD Radeon Graphics inside as well – a necessary addition since this is one of Acer's Chromebooks that support Steam on Chrome in Beta. It is disappointing that something poised to be a gaming Chromebook only has 8GB of memory and 128GB of eMMC storage, though. You probably shouldn't rely on this as your primary device for gaming.
However, for productivity and casual use, those specs are more than enough to keep users happy – even more so because there's a decent selection of ports on it including an HDMI 2.0 port.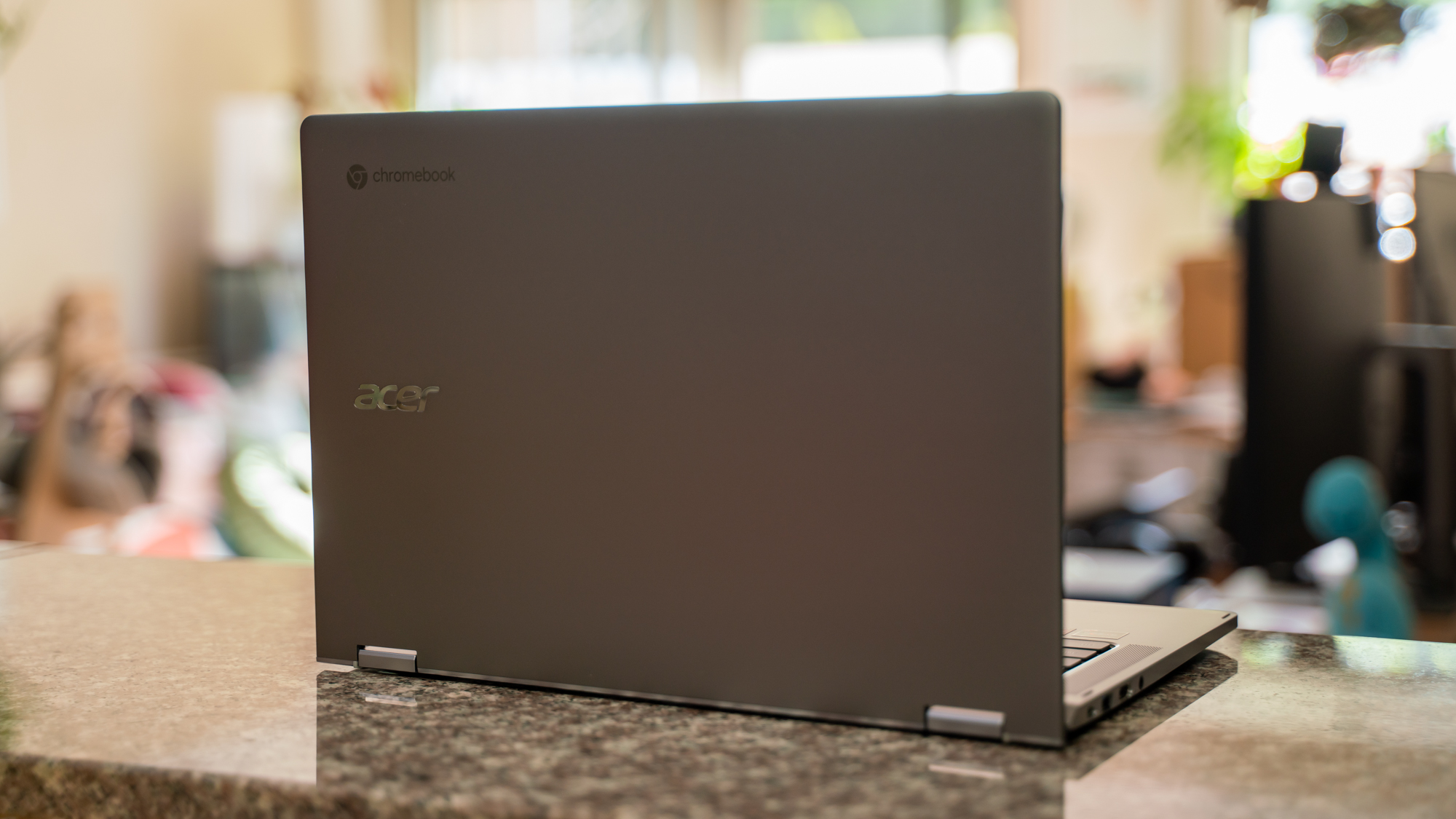 Acer Chromebook Spin 514 (2022): Design
Solid if run-of-the-mill design
Excellent display with intuitive touchscreen
Great keyboard and trackpad, ok speakers
Though other premium Chromebooks come in attractive luxe packages, the Acer Chromebook Spin 514 (2022) focuses on what matters more to sensible consumers. As a result, it's not the fanciest-looking option out there with its typical laptop design and 'Sparkly Silver' finish. 
It is pretty robust, however, with its verified military-grade (MIL-STD-810H) durability, which makes it the perfect portable for working on the go. Adding to its travel-friendliness is its decently lightweight design. Not that I'd call this an ultra-lightweight model, but I don't mind lugging this around when I'm traveling (and I did).
The chassis might not be anything special, but it also doesn't feel cheap. And, as an extra precaution for when it's tackling demanding workloads, it's designed to lift at the front base for better air circulation when in laptop mode. It got a little warm from time to time during testing, but never did it get hot.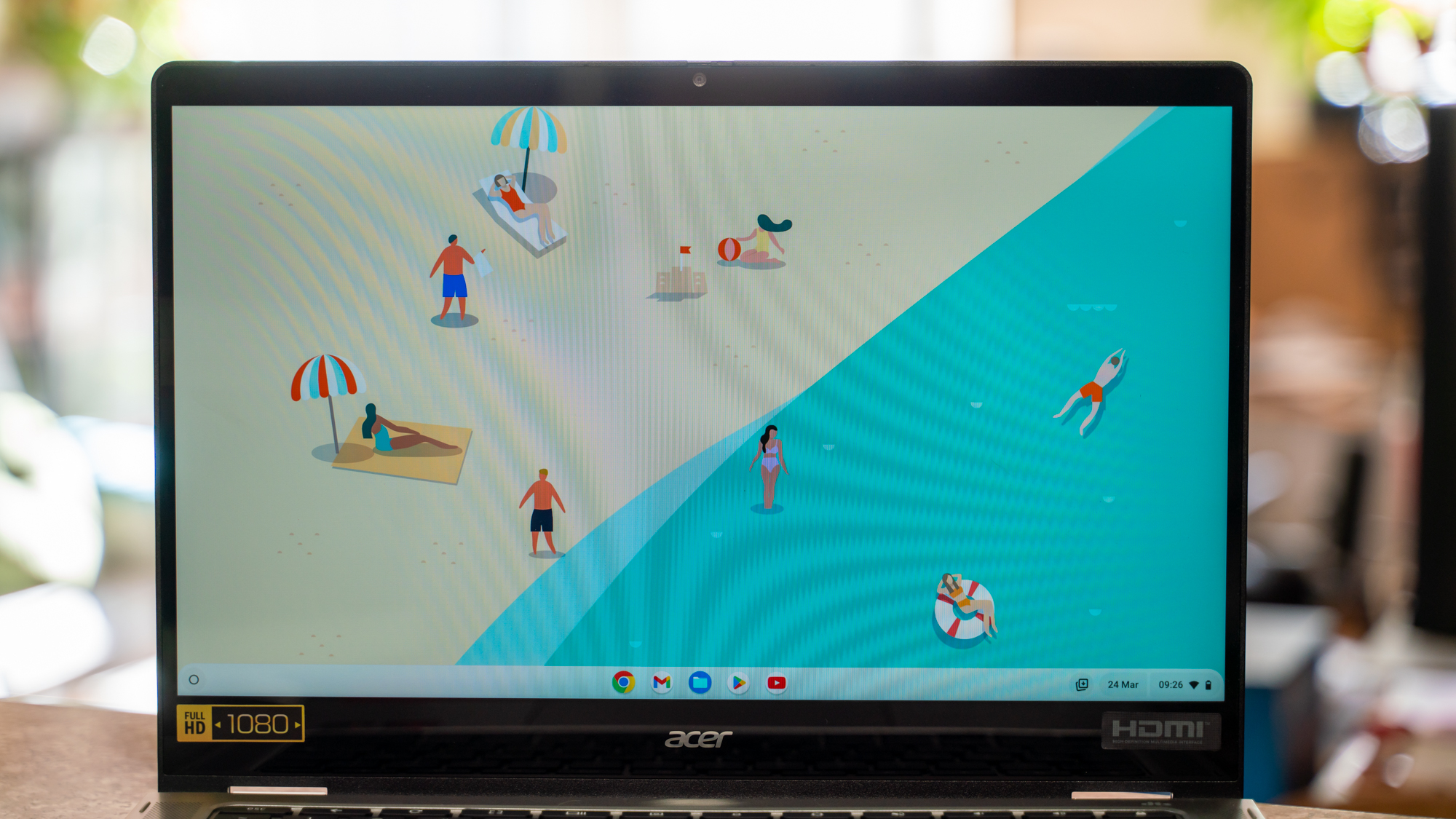 Speaking of modes, this is a 2-in-1 laptop, giving it even more value. Is it too big and thick to be a tablet that's comfortable to use? Perhaps. But, it's really not that bad, especially if you're just writing down notes or organizing your digital planner. I'm more concerned about the lack of a stylus in the box; while the Acer CineCrystal touch display supports the USI Stylus, you have to purchase it separately, which is disappointing.
Still, that display dazzles. 
I don't always expect a great display on a Chromebook, but this 1080p one boasts vibrant colors that are a little on the cooler side and a great dynamic range so dark scenes in shows like Stranger Things and Wednesday still have a lot of detail in them. It's great for media consumption, as well as note-taking with its intuitive and responsive touch capability.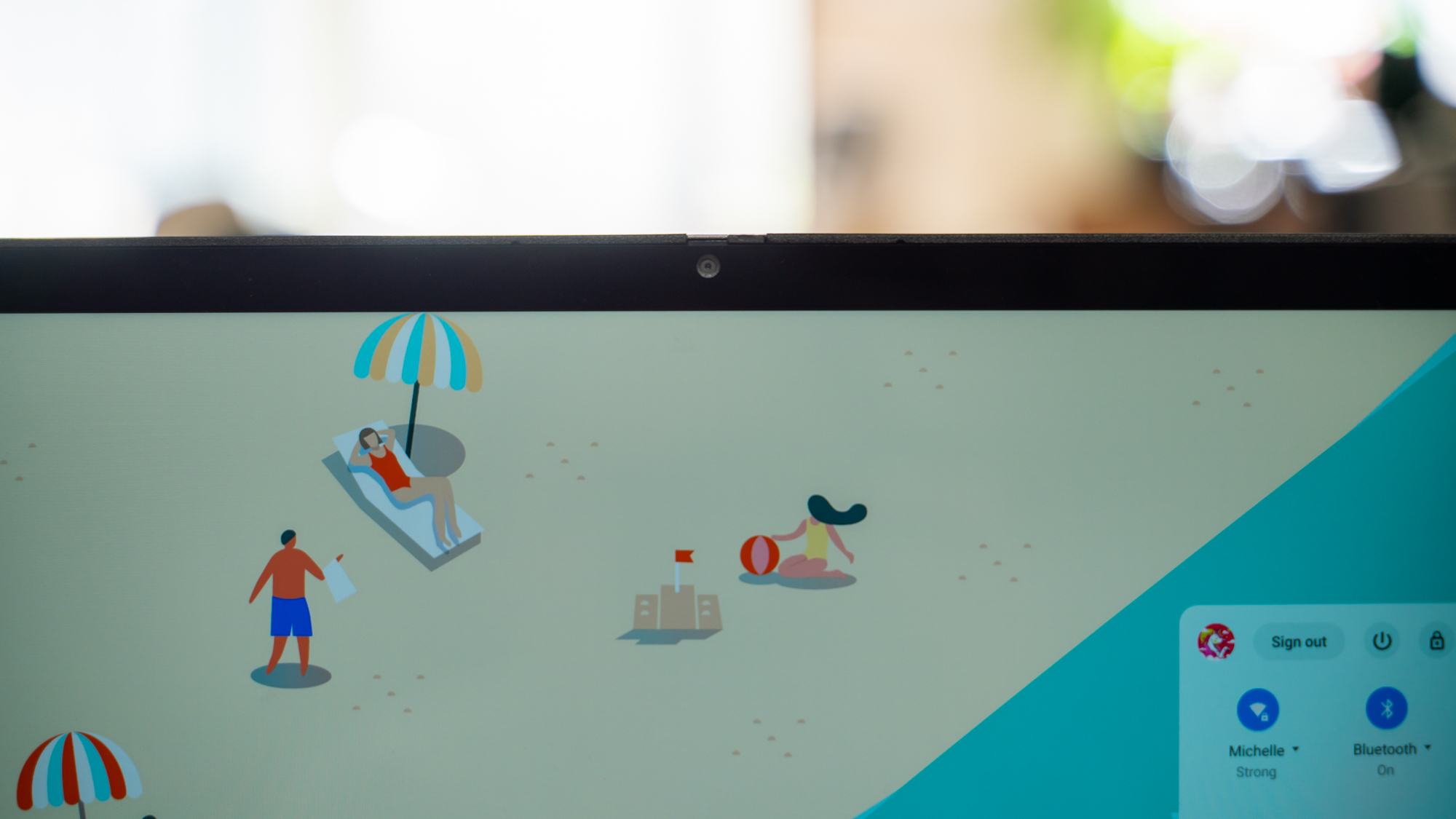 The 1080p webcam is equally great, giving you 60fps video capability to get rid of ghosting issues and great overall picture quality that allow me to look my best, whether on work video conference calls or video chats with loved ones. It's certainly better than most 720p cameras you'll find on many laptops. I still prefer a stand-alone webcam, but this should do nicely when I'm at a cafe or traveling.
Image 1 of 2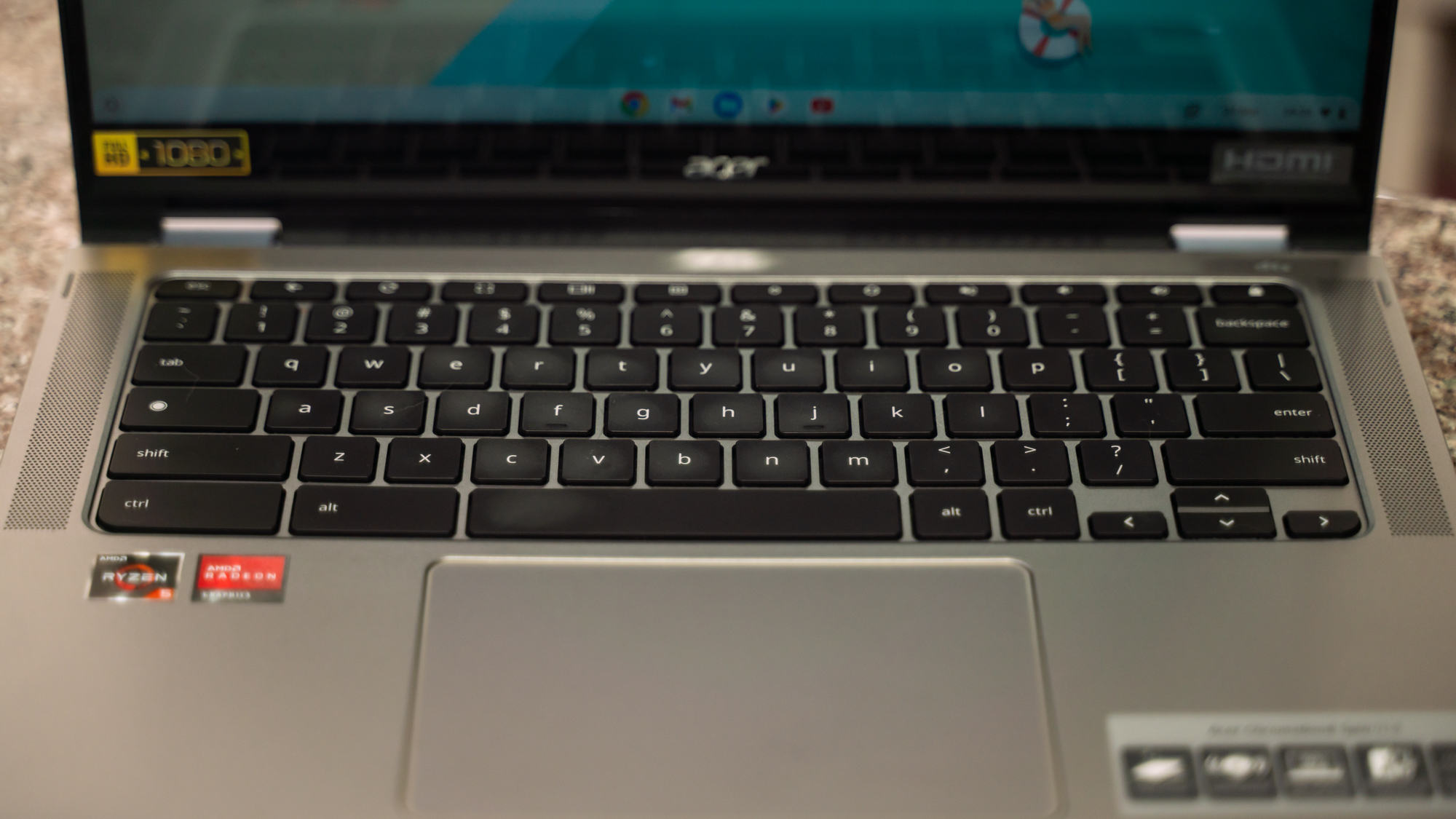 Image 2 of 2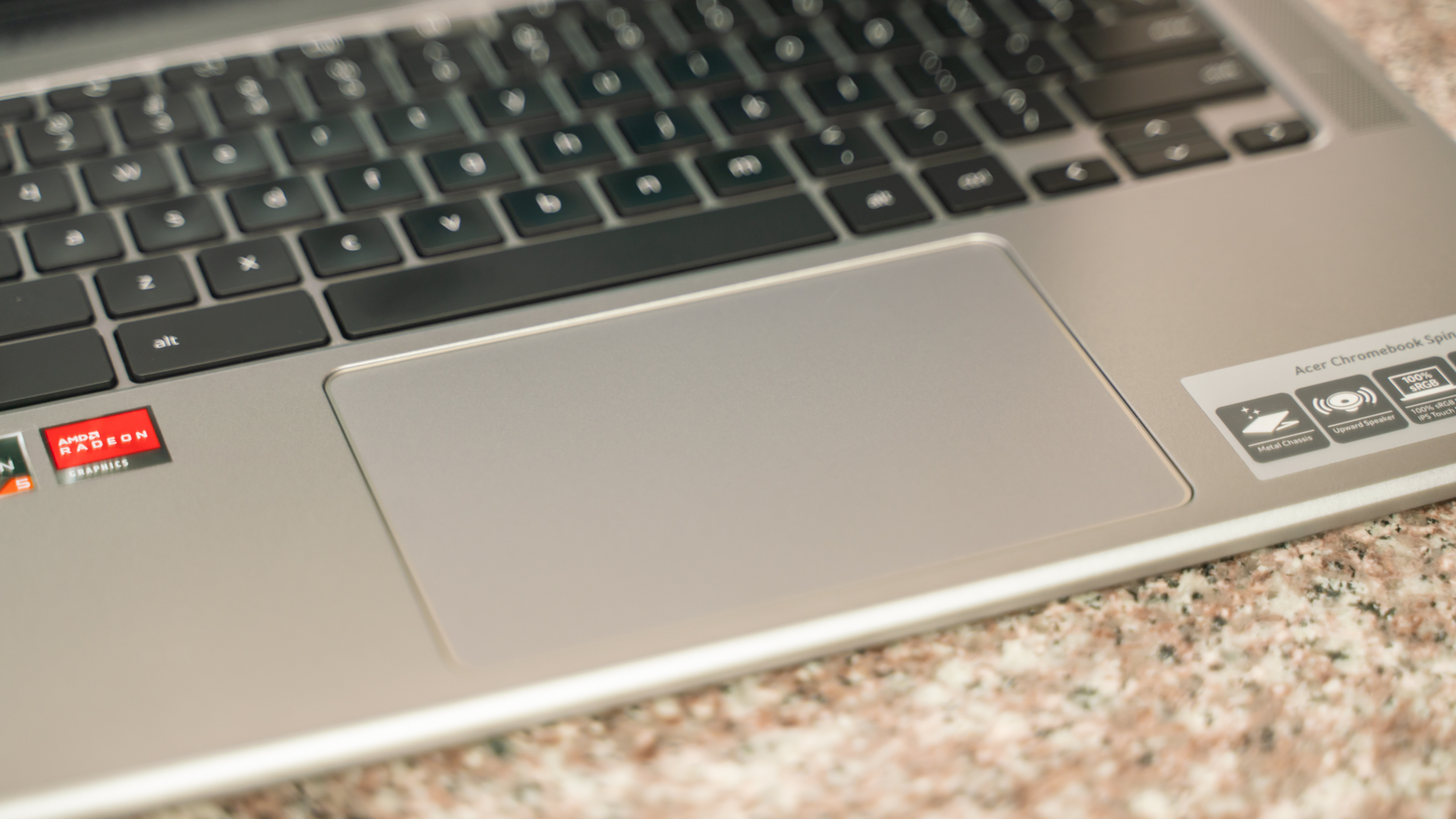 Not that you'd use that feature a lot since the keyboard on this is very comfortable and satisfying to type on. The keys have the slightest resistance before bottoming out, but it's nothing you won't get used to within the first hour if you're a linear lover like me. I also appreciate the trackpad here, which is spacious, responsive, and nice to the touch. More importantly, it's sitting right at the center, giving both my wrists enough space and not aggravating my OCD side.
Finally, the speakers – there are two upward-firing speakers built in that according to Acer are optimized for bass and treble response. In practice, they're not too bad. They have plenty of volume on tap if not a lot of bass. And though the mid-range sounds a bit hollow and the overall audio quality is a little compressed, the high end is actually ok.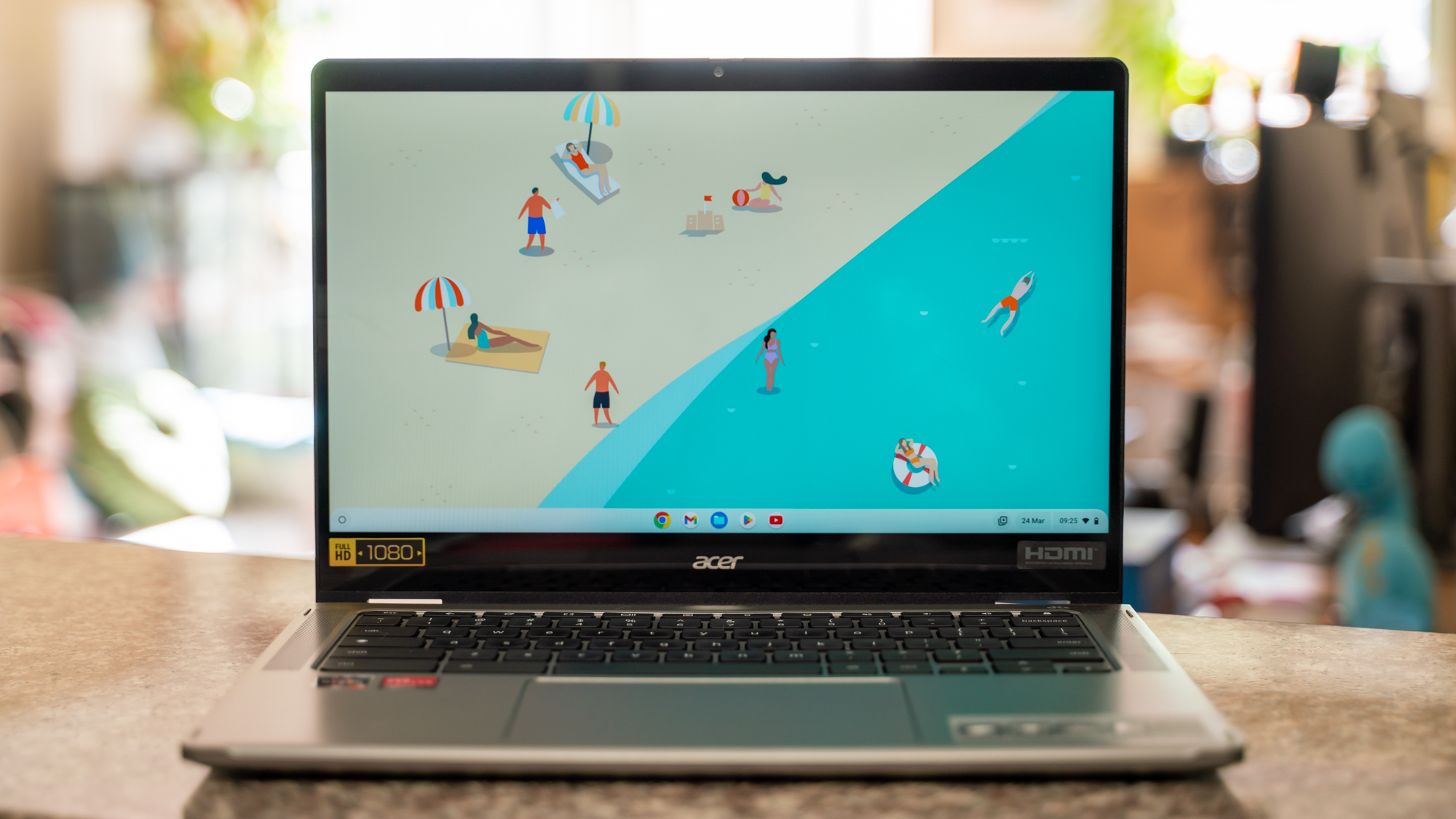 Acer Chromebook Spin 514 (2022): Performance
Performance almost comparable to pricier Chromebooks
All-day battery life
Jumping into the fray of premium Chromebooks isn't easy, especially with less powerful yet still capable internals. But the Acer Chromebook Spin 514 is proving that it might just be the way to go, considering its price-to-performance ratio.
Comparing its benchmark results with the much more expensive HP Dragonfly Pro Chromebook, you can see that there isn't a massive difference in performance. That is, the Dragonfly Pro Chromebook scores higher in the Geekbench single-core and multi-core tests, but not by as much as I would expect considering the difference in price. Same with the WebGL Aquarium FPS test – although the Chromebook Spin 514 does fall a little further behind when rendering 30K fish. With JetStream 2, a test focused on web applications, it even goes toe-to-toe with the even pricier HP Elite Dragonfly Chromebook.
In real-world scenarios, the Chromebook Spin 514 breezes through mostly browser-based workloads without a hitch. It's able to manage 20 tabs of websites with varying graphical and processing demands while keeping things relatively cool and quiet. It managed to run three different streaming services while I've got online shops, manufacturer websites, and my work-related pages smoothly and lag-free.
It even showcased better longevity than the Dragonfly Pro Chromebook, lasting two hours and 15 minutes longer during our short movie battery test. And although eight hours and 20 minutes is already long enough for most people, giving them that whole workday battery life, I've found when just doing purely work stuff on this Chromebook that it'll have a bit of extra juice left for the next morning.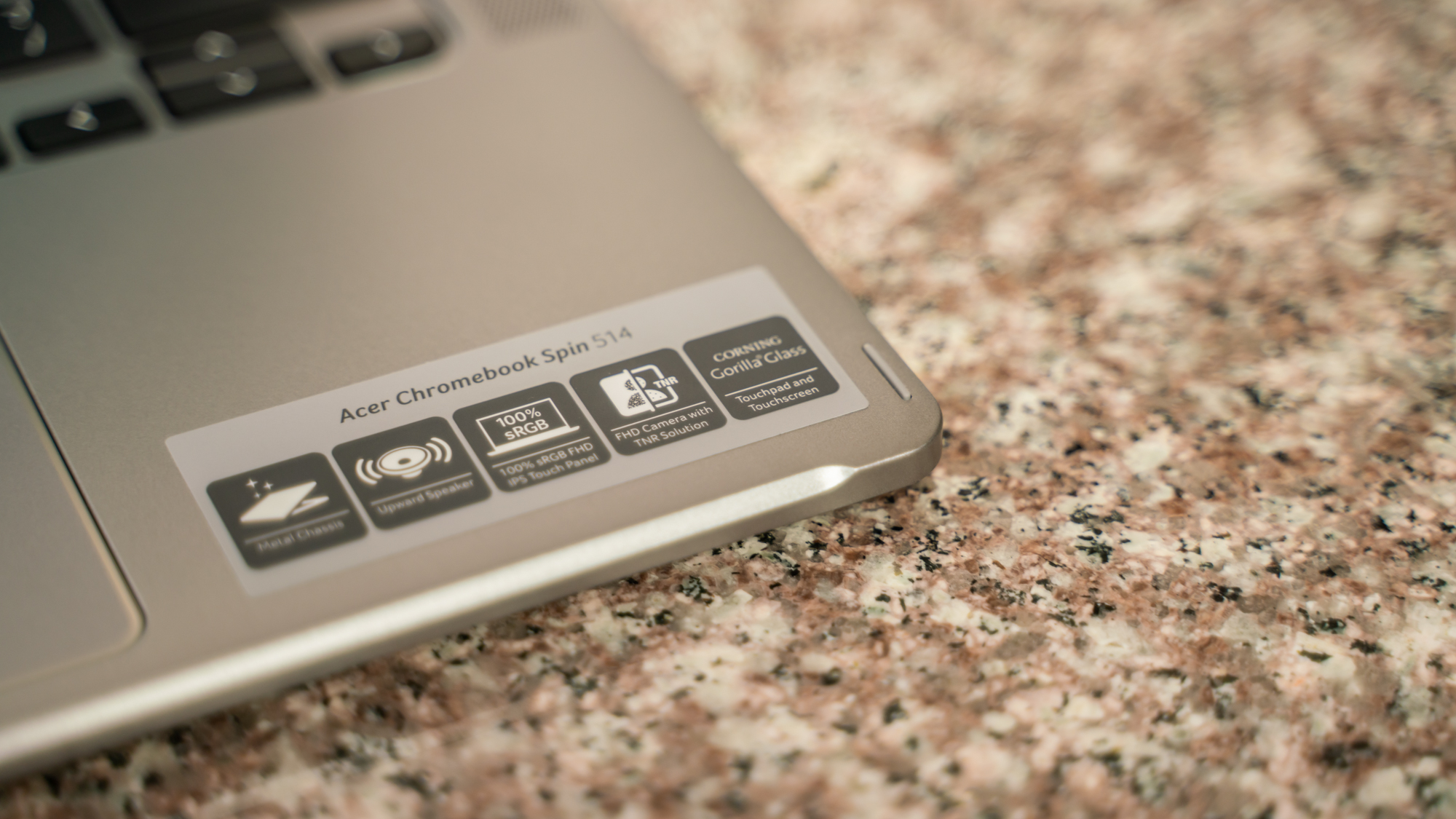 Should you buy the Acer Chromebook Spin 514 (2022)?
Buy it if...
You need a powerful Chromebook but don't have as big of a budget
This is one capable Chromebook that keeps its price in the comfortable mid-range. You might even get more from it than from a similarly-priced Windows laptop if you don't need a full operating system.
You care more about performance than aesthetic
Not that this looks hideous, but it certainly doesn't have the fancy trimmings of something like the HP Dragonfly Pro Chromebook.
Don't buy it if...
You're on a very tight budget
Though not quite as pricey as other premium Chromebooks, this might be out of reach if you're seeking something sub-$500/£500.
Acer Chromebook Spin 514 (2022): Also consider
If my Acer Chromebook Spin 514 (2022) has you considering other options, here are two more laptops to consider...
How I tested the Acer Chromebook Spin 514 (2022)
Spent a week testing the Acer Chromebook Spin 514 (2022)
Tested it for work and casual browsing and media consumption
Used a mix of in-house and commercial benchmarking tools
It only took me a week to test the Acer Chromebook Spin 514 (2022) as it was clear from the get-go that it's a capable machine for many types of users. Probably the longest part of my testing was our battery test, which took all day. The rest of the week I spent using it as my main device.
To put it through the paces, I used it for work, writing up emails and articles, using it for research, and handling social media platforms. I also used it to stream movies and shows. I also ran it through our suite of benchmark and battery tests.
I've been testing and reviewing computing devices, including laptops and Chromebooks, for years now, first as a freelancer for different tech publications and now as one of the Computing editors at TechRadar. I'm a regular laptop and Chromebook user myself.
First reviewed March 2023