One-minute review
Yale is an iconic brand in the world of locks, with humble beginnings dating as far back as 1840, when the company introduced its first lock design. Through the smart home boom seen in the past few years, the company has adapted to the ongoing changes with its lineup of smart locks. In addition to smart locks, the company's range of products includes smart safes, smart delivery boxes, and more – plus forging partnerships allows its devices to seamlessly integrate with other smart home ecosystems.
Yale's expertise in lock making is profoundly evident by the Assure Lock 2's sturdy design, and it meets BHMA (Builders Hardware Manufacturers Association) standards for durability. Being a contemporary smart lock, it offers auto lock functionality, app control, and support for Z-Wave. Plus, with a keypad on the exterior, unlocking without having to use a phone is relatively easy; just punch in the key code and you're in.
However, the meticulous instructions for installation made setting up the Yale lock more difficult compared to other smart locks I've tested. In addition, it was notoriously confusing to set up the included smart module for Wi-Fi connectivity.
Despite these two hiccups, however, I found the Yale Assure Lock 2 worked perfectly when I needed to unlock the door.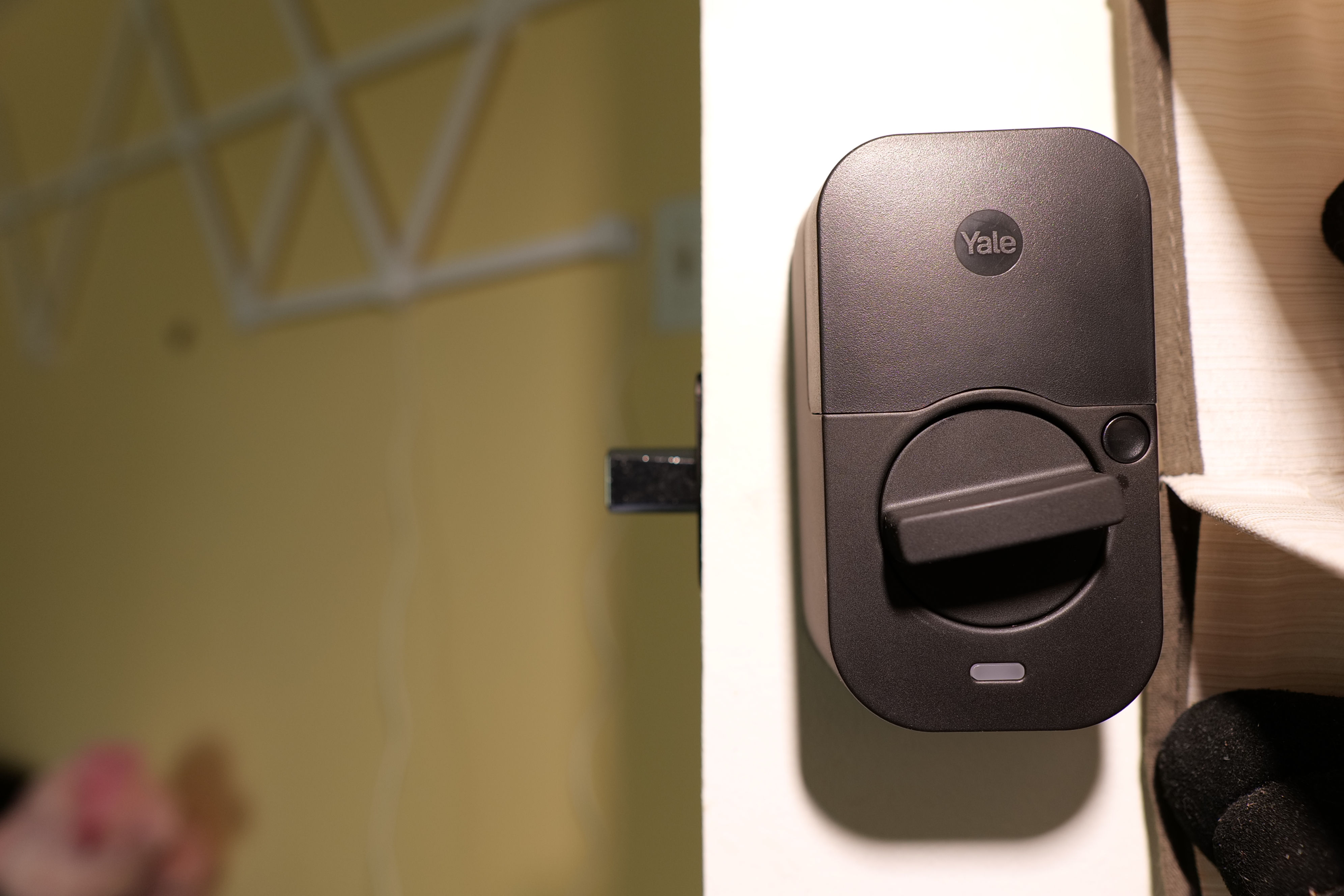 Yale Assure Lock 2 review: price & availability
List price: $160 / $180 with touchscreen / $240 to $260 with Wi-Fi
Available on Amazon and Yale website
The keypad model of the Yale Assure Lock 2 costs $160, while the touchscreen version comes in at $180. Both arrive in three color options (black suede, bronze, and satin nickel), with keyed and key-free options available as well.
If you're looking for a lock that connects via Wi-Fi, the price of the Yale Assure Lock 2 jumps to $240 and $260 respectively for the keypad and touchscreen models. This version offers remote control for unlocking, as opposed to the standard model that relies on close proximity for Bluetooth.
For this review, I tested the key-free touchscreen with Wi-Fi in black suede. You can pick it up online through Amazon, Home Depot, Best Buy, Lowes, and directly through Yale's website.
For the price, the Yale Assure Lock 2 offers all the basic conveniences I'd want in a modern smart lock – a clean-looking design, convenient ways to access it, and a sturdy-feeling deadbolt that can keep a door shut. If you can handle the lengthy installation, then it's worth a shot – and it won't break the bank. Although, there are other smart locks with more features and sleeker designs.
Yale Assure Lock 2 review: specifications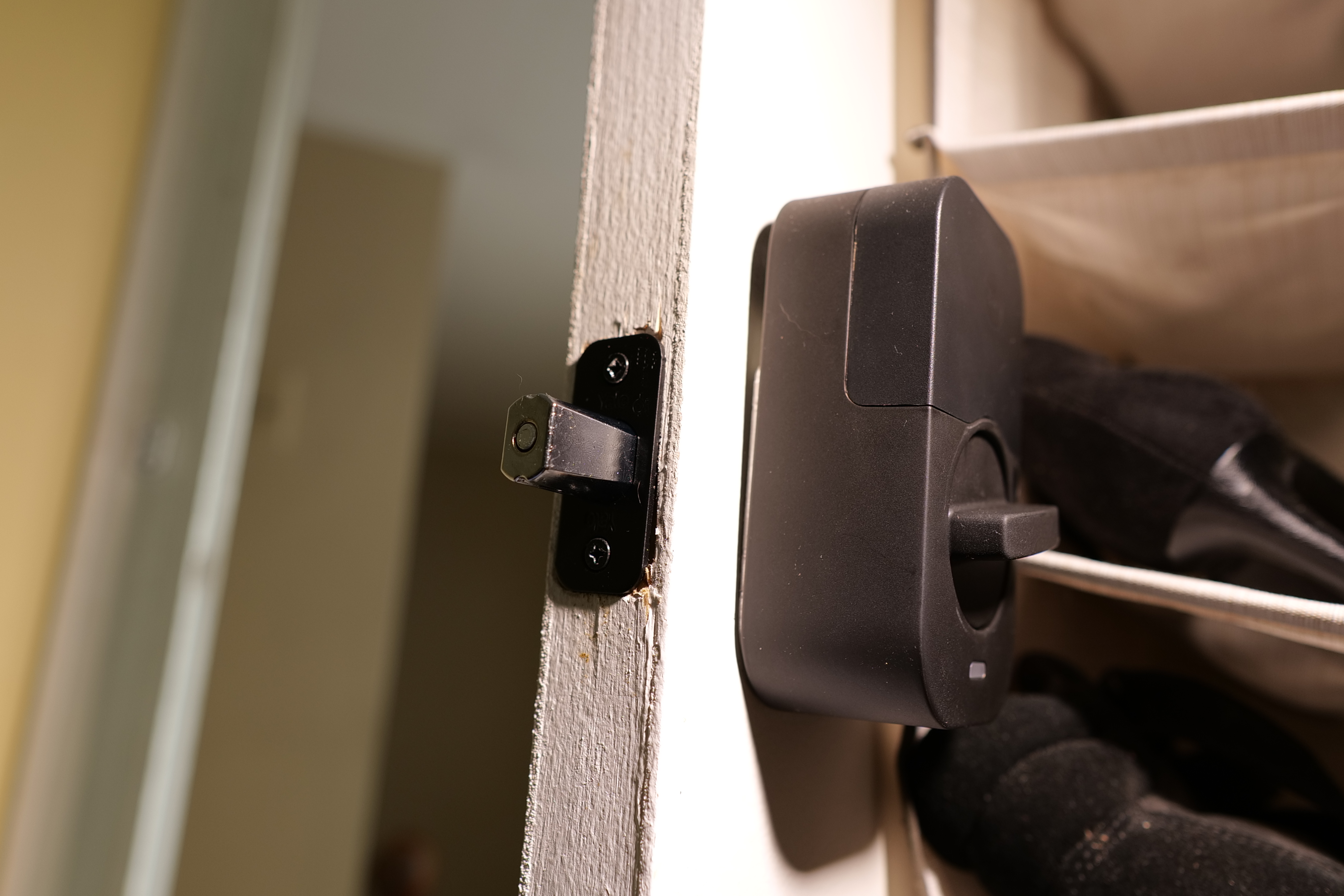 Yale Assure Lock 2 review: design
Clean, matte feel and finish 
Challenging installation
Sturdy deadlock
Out of the box, the Yale Assure Lock 2 consists of four main components: the exterior keypad, deadbolt latch, strike plate and the interior lock mechanism. I've installed dozens of smart locks and this one definitely required meticulous attention to install properly. So much so, that it took me a little over 30 minutes – which is much longer than the 10 minutes it took me to install the Level Lock Touch, for example. 
Not only are there bolts to tighten and line up properly, but there's a point when you'll need to snake a dangling cable from the keypad and connect it to the interior lock mechanism. For those who don't consider themselves handy, I recommend having a professional do the job. 
Despite the lengthy install, I will admit that the matte feel and finish of the lock makes it less of an eyesore on my door. It isn't quite as sleek or inconspicuous as Level's smart locks, but neither is it as hulky-looking as other smart locks with their enormous keypads. Most importantly, the deadbolt lock itself feels super sturdy, arriving with commercial grade 2 certification.
Image 1 of 6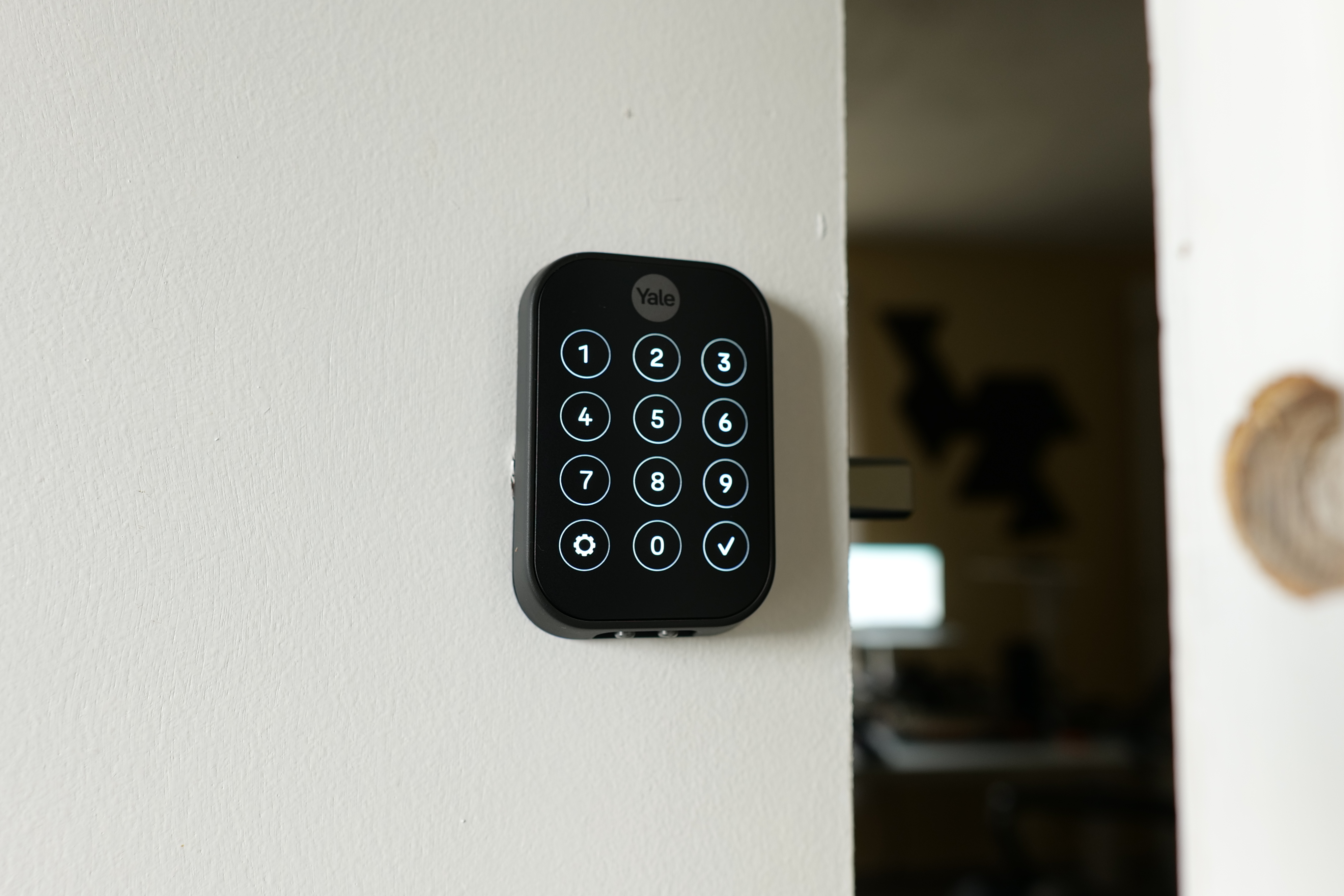 Image 2 of 6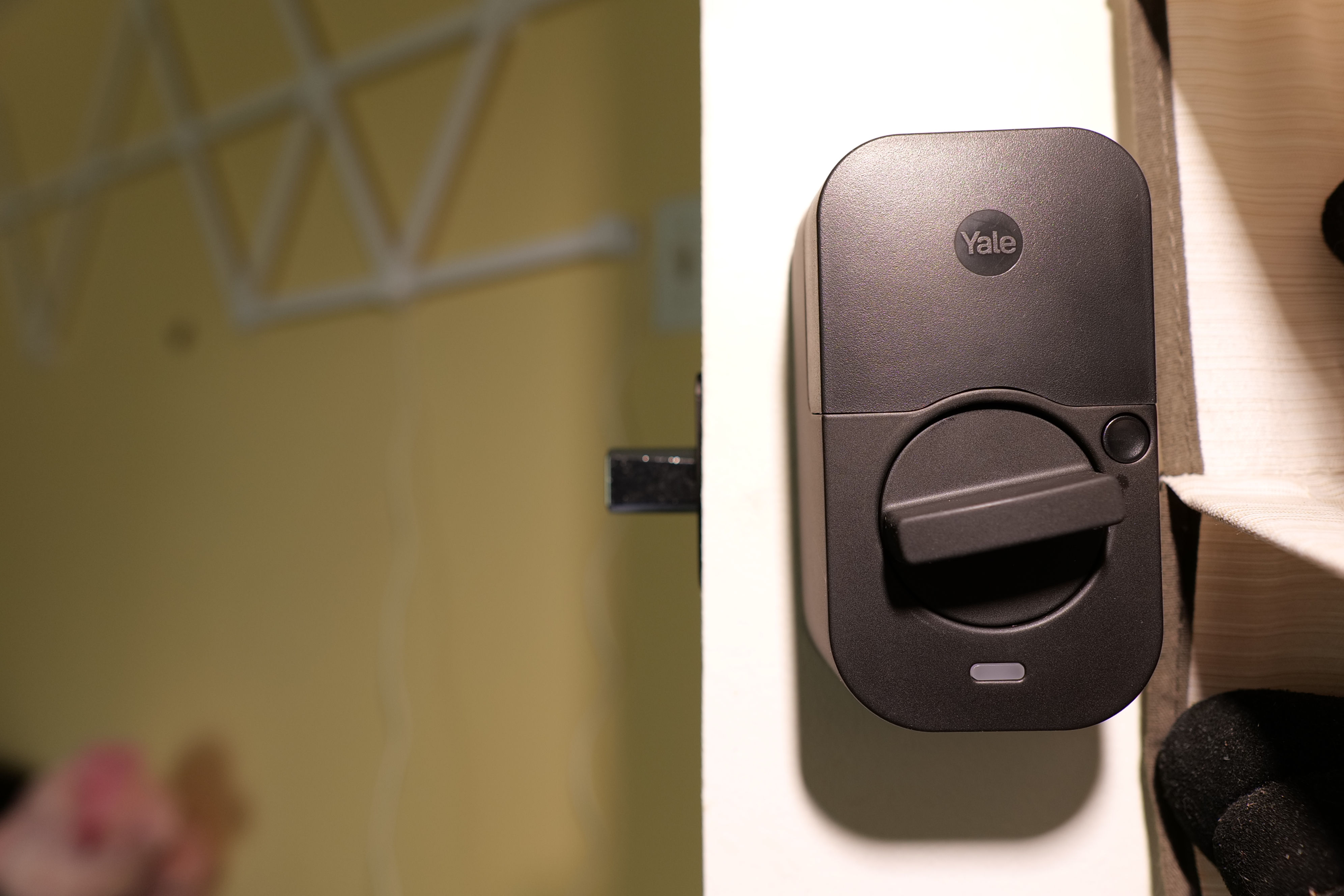 Image 3 of 6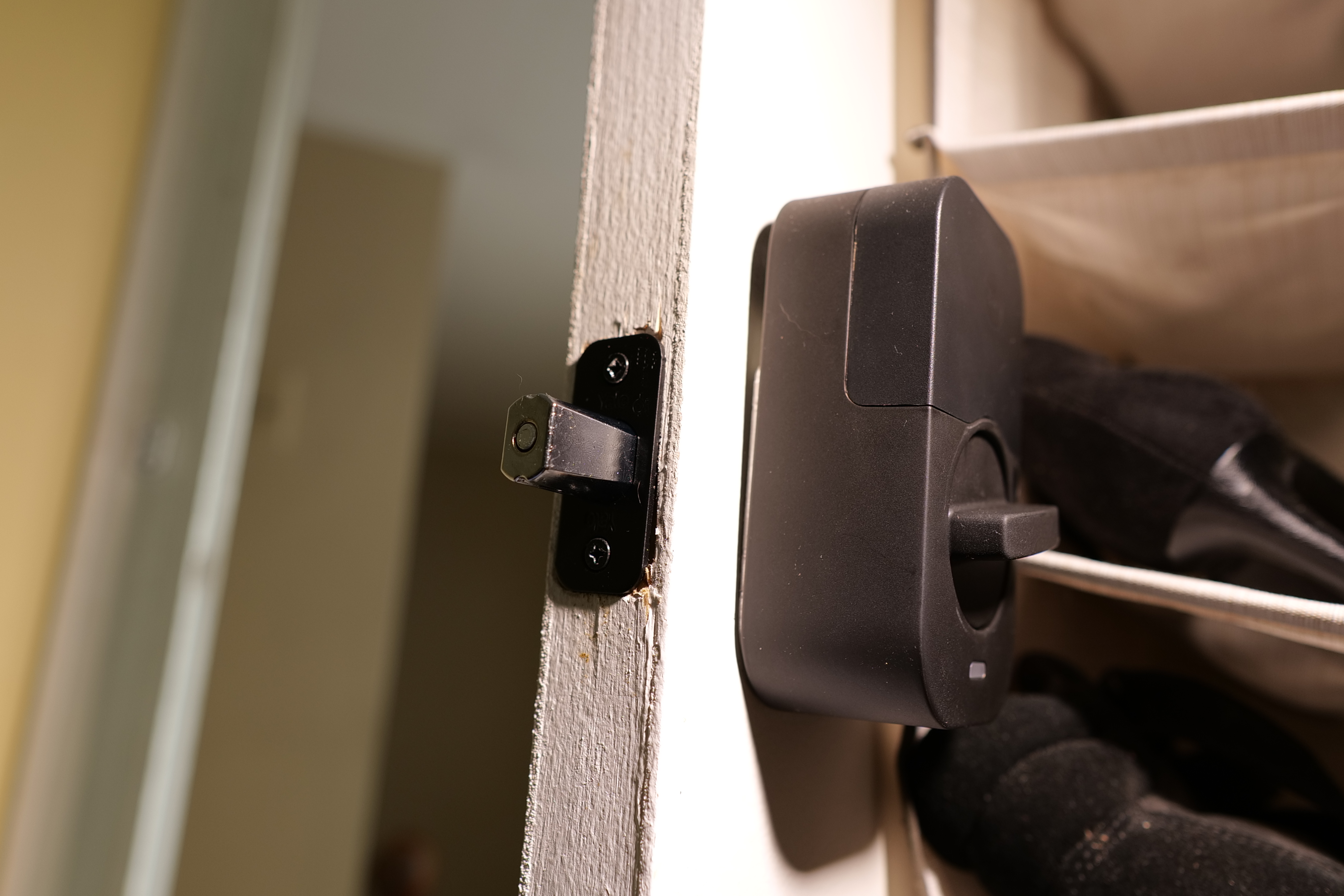 Image 4 of 6
Image 5 of 6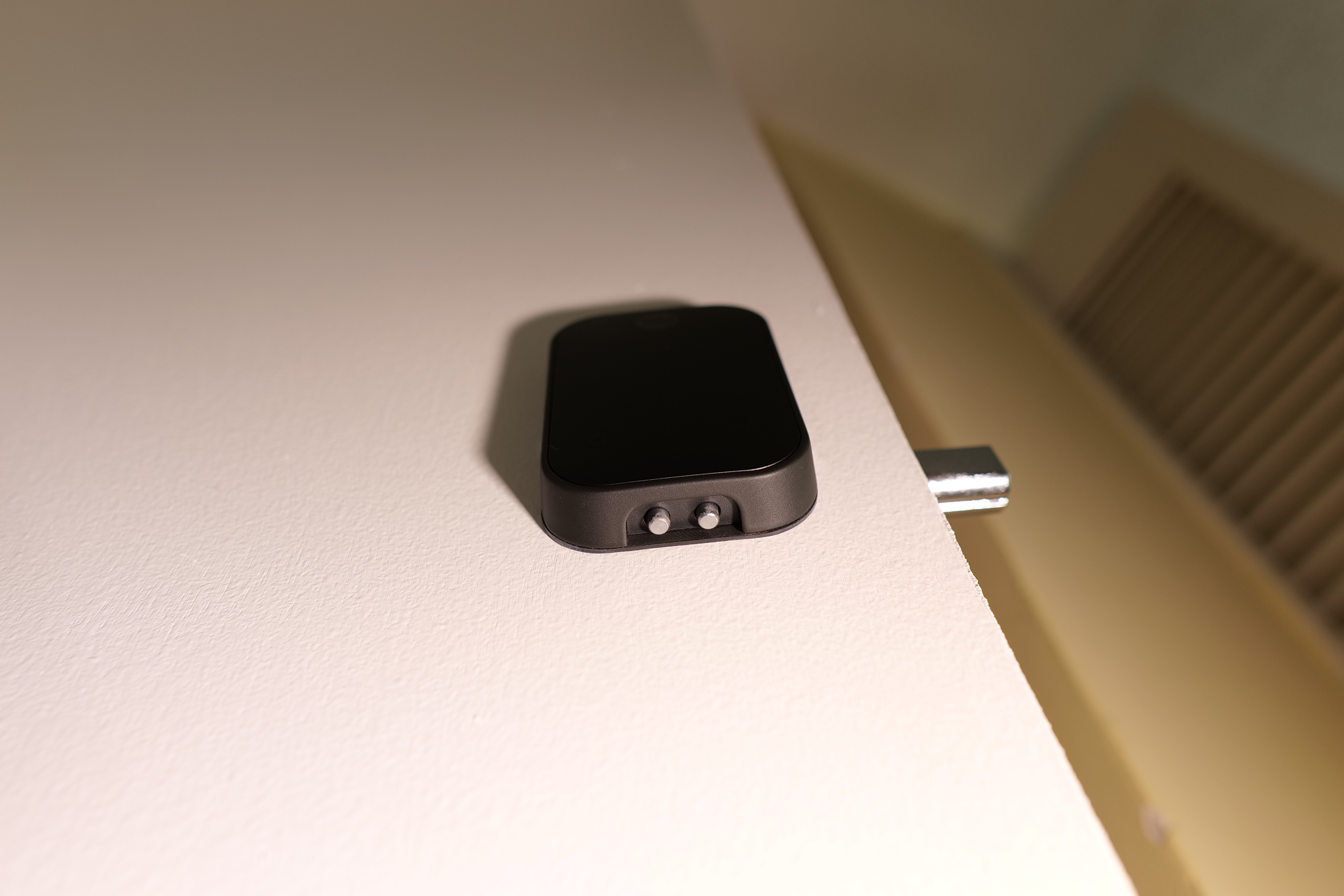 Image 6 of 6
Yale Assure Lock 2: performance
Easy to access over Bluetooth and Wi-Fi
Automatic lock works well
Robust and reliable locking
Accessing the Yale Assure Lock 2 was a breeze, with options for Bluetooth and Wi-Fi connectivity. I enjoyed its auto-unlock and auto-locking functionality, which saved me the hassle of having to take out my phone to unlock the door through the app. These automations were handy for situations when I was bringing in groceries, for example.
Another convenience that I enjoyed was being able to provide any guests with custom PIN codes, with the option to set a schedule for when the codes are valid. This would be ideal for those who have an Airbnb property, for example, since it allows you to issue guests their own PIN codes.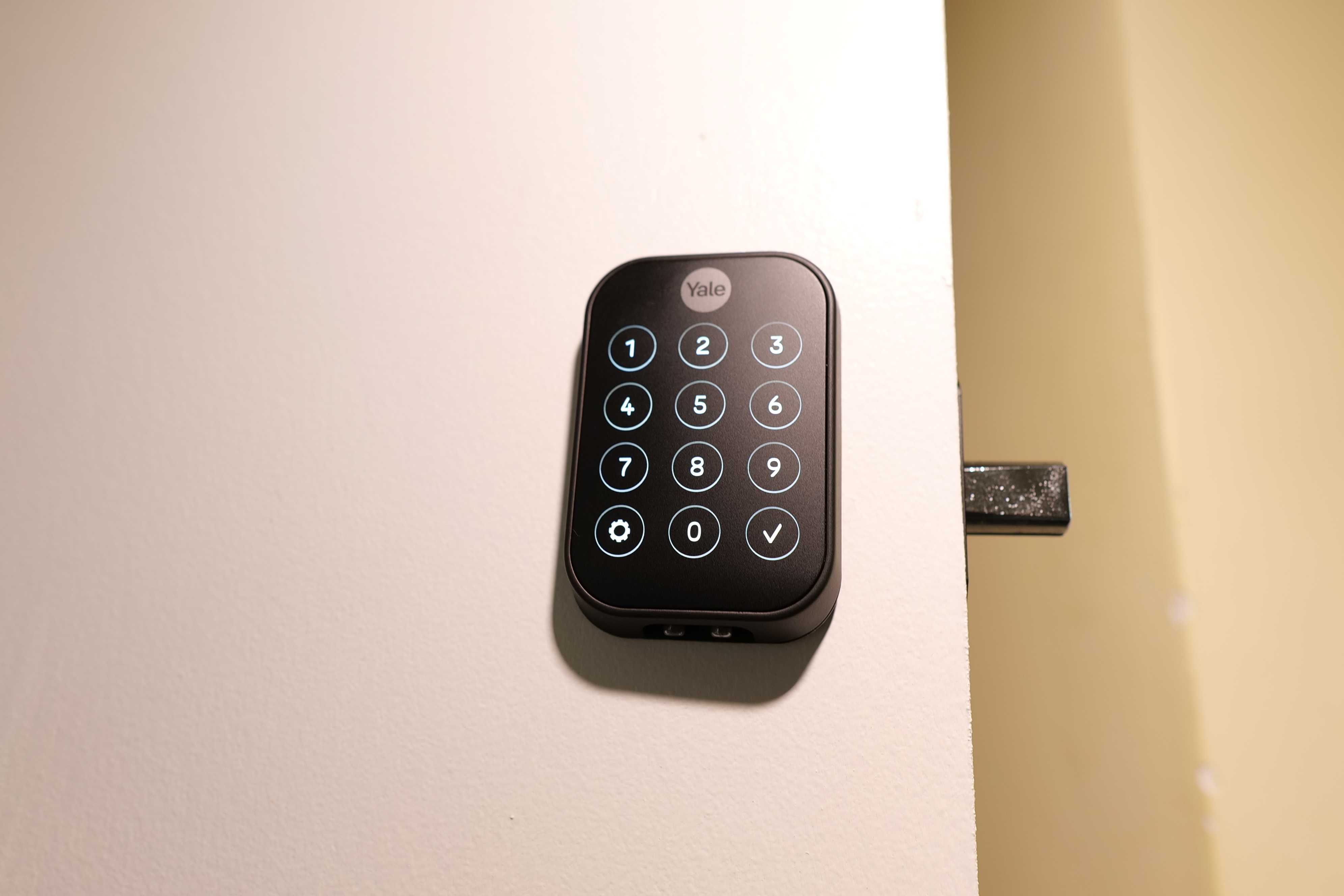 So far, I haven't experienced any issues locking or unlocking the Yale Assure Lock 2. It's proved reliable every time; however, I welcome that the app can send me a notification if the door has been left ajar for a period of time. 
Even better, the Yale Assure Lock 2 is compatible with the three most popular smart home platforms – Google Assistant, Amazon Alexa, and Apple HomeKit – to allow access to the smart lock using voice commands.
Yale Assure Lock 2 review: app
Simple app that looks dated
Four main modes, including a guess list
Lack of information like a battery life indicator 
If there's one area that could do with some work, it's the app. It both looks and feels rather antiquated, relying heavily on a menu-based interface that's split into four main tabs: Lock Access, Activity, Guest List, and Settings. 
On the one hand, I can appreciate its simplicity; but I would have welcomed more information – there's no battery life indicator, for example.
Yale Assure Lock 2 review: battery life
Powered by 4 AA batteries (included) 
Key-free model is rechargeable
Hard to gauge battery life
Speaking of battery life, it's difficult to say with any confidence whether it's good or bad – mainly because there's no way to tell. It's powered by four AA batteries, which, at this point, have so far  seen me through a month.
Even though I haven't had to replace the batteries yet, you may well be wondering what would happen once the battery runs out. Of course, those who opted for the keyed version of Yale Assure Lock 2 can use a physical key. If you opted for the key-free model, like me, then you can use a 9V battery to recharge it. I wouldn't say it's the most ideal solution, but at least there remains a way to use the lock if the battery ever runs out.
Should I buy the Yale Assure Lock 2?
Buy it if...
Don't buy it if...
Yale Assure Lock 2 review: also consider
Yale Assure Lock 2 not for you? Try out one of these alternatives...
Read more about how we test
First reviewed August 2023