Asus Zenbook 17 Fold OLED: Two-minute review
'Foldable laptops' - what a ridiculous term. All laptops are foldable, surely? They've all got a hinge; some are arguably more foldable than the Asus Zenbook 17 Fold OLED, like the 360-degree convertibles found on our best 2-in-1 laptops list. If you try to open this laptop that far, you'll snap it in two!
But I digress. The Zenbook 17 Fold OLED is a huge technological achievement for Asus - even if it's one the manufacturer mirrored from Lenovo's ThinkPad X1 Fold Gen 2. Fortunately, both of these large-scale foldables are a lot better than the original ThinkPad X1 Fold; unfortunately, though, the Zenbook 17 Fold still has some pretty major drawbacks.
Before I get into the meat and potatoes of this review, I'll provide a quick breakdown of exactly how this weird, awesome laptop works. Fully unfolded, the Zenbook 17 Fold looks and feels like the world's most luxurious tablet: a huge 17.3-inch touchscreen with a rear kickstand and a separate Bluetooth keyboard. That OLED display is undeniably gorgeous, with excellent maximum brightness and color density.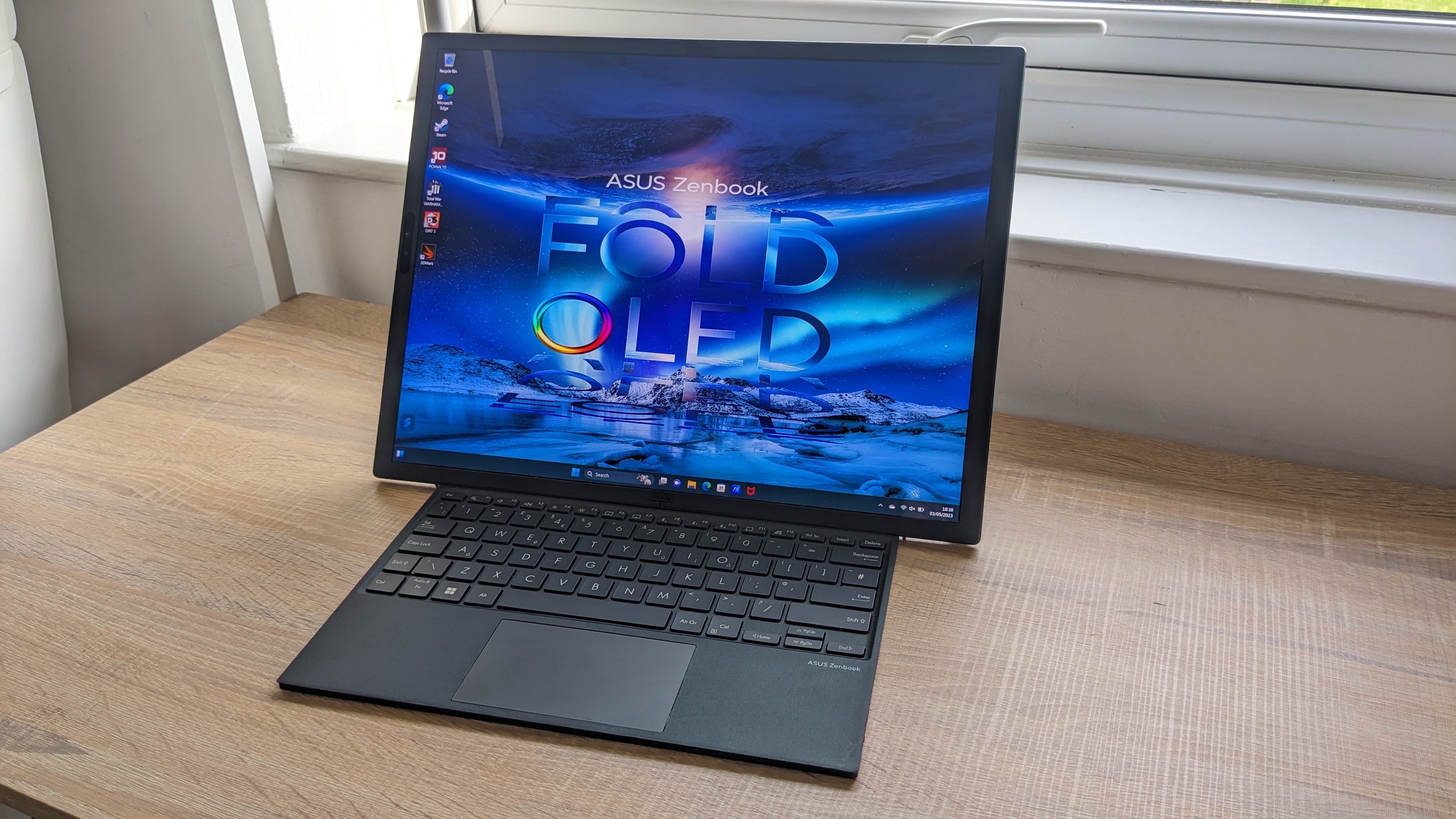 But of course, colors that pop aren't all this screen has to offer. Thanks to a sliding rear panel and concealed hinge, you can fold (see what they did with the name? Truly ingenious) the display and snap the keyboard magnetically to the lower half, turning it into a much more compact 12.5-inch 'conventional' laptop. Alternatively, you can leave the keyboard off and split the display in two at the hinge, or turn it horizontally for a sort of 'book' configuration.
It's a clever, versatile device, and a great deal of work has clearly gone into making it feel durable. I've long been wary of folding displays - though they're stylish and appealing, I'm dubious about the longevity of the best foldable phones - but this one at least feels very robust. When I first saw this product unveiled at IFA 2022 in Berlin, Asus had set up a big machine to repeatedly fold and unfold the display; it's reportedly rated for 30,000 cycles, which should be more than enough.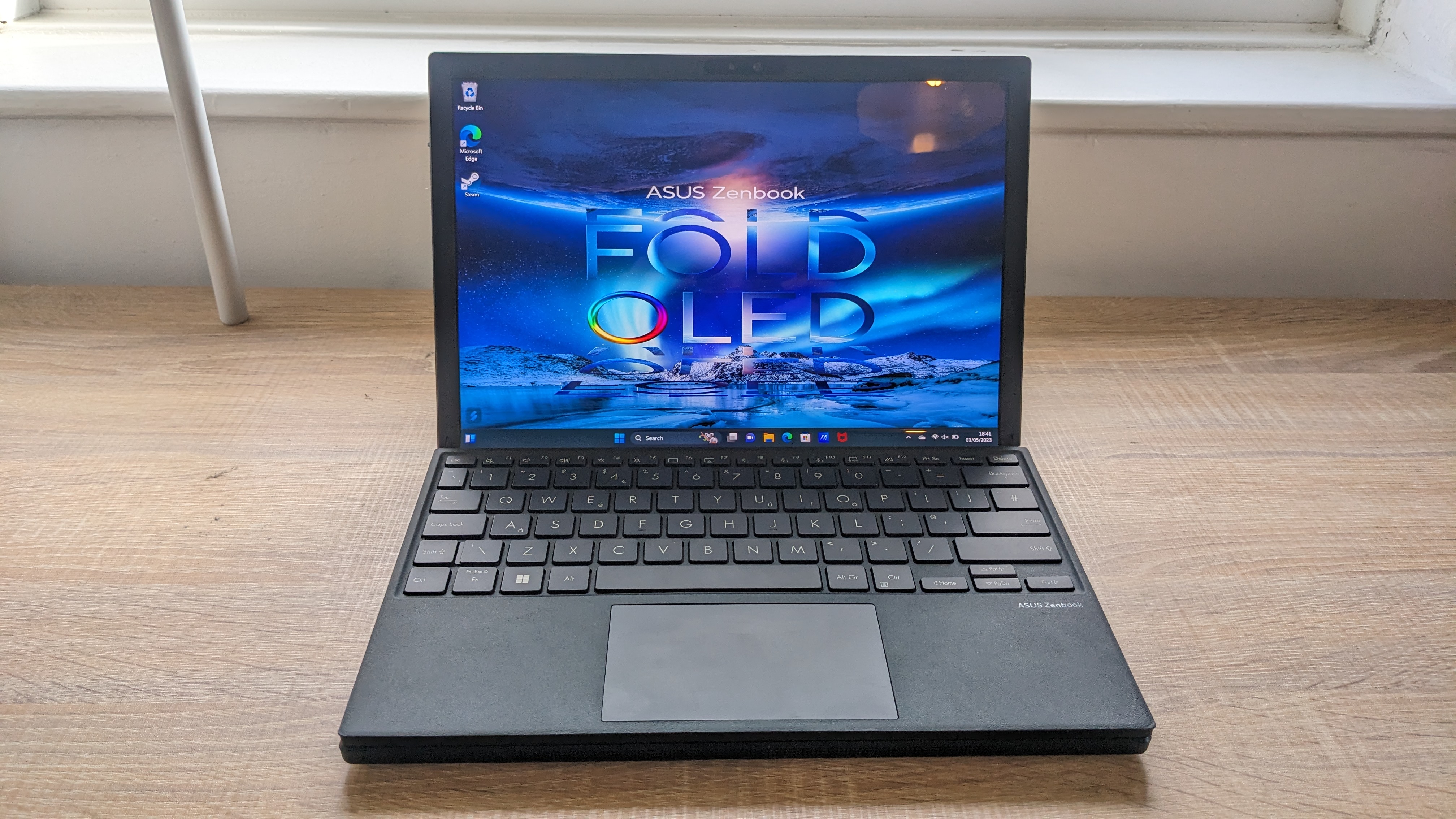 When folded away, you can either clip the incredibly thin keyboard between the two sides of the screen, or fold it shut without the keyboard (though the angle of the hinge when I did this made me a little anxious). However, at almost two kilograms, it's undeniably pretty thick and heavy when folded up - one of the best ultrabooks, this ain't.
There are other sacrifices - and advantages - involved in the Zenbook 17 Fold OLED's novel design, but is it really worthy of being called one of the best laptops purely for its innovation and, well, how boastful you could be if you bought one? I'm not so convinced…
Asus Zenbook 17 Fold OLED review: Price and availability
Starts at $3,499 / £3,299 / around AU$5,200
Only one configuration available
Bluetooth keyboard and carry case included
And here we come to one of the biggest drawbacks of the Asus Zenbook 17 Fold OLED: the insanely high asking price. Sure, this is essentially an entirely unique product barring Lenovo's competing (and similarly expensive) model, but $3,499 / £3,299 / around AU$5,200 is still a sky-high barrier to entry. At least the wireless keyboard and leather carry case doesn't cost extra.
So no, it won't be going on our best cheap laptops list - and don't expect to see any foldable tech on that list anytime soon, frankly. Folding displays of this size are still a fledgling science; I'm sure they'll become more widely available with time, but we're definitely a long way off from Westworld-style ultra-foldable tablets.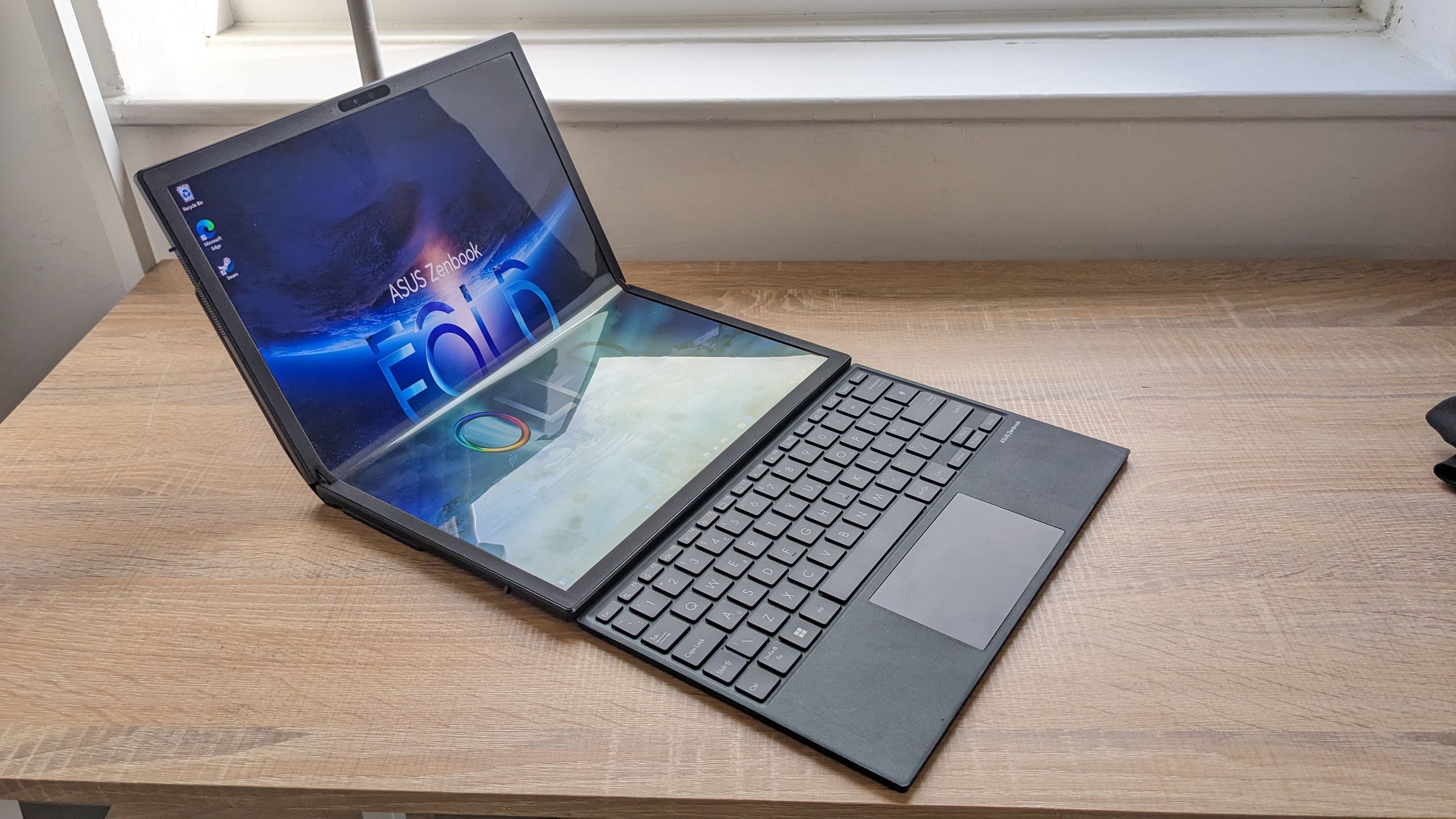 I wouldn't even say it's particularly good value for money, unless you're in it solely for the wow factor (and don't get me wrong, this laptop will wow people). For that steep retail price, you're only getting a 12th-gen Intel Core i7 CPU, with no discrete GPU and only 16GB of RAM.
There is at least 1TB of storage, but you can't open up the case to upgrade or replace any components yourself without voiding the warranty, since that could damage the sliding hinge mechanism.
Asus Zenbook 17 Fold OLED review: Specs
There's only one model of the Asus Zenbook 17 Fold OLED available - you're getting the Intel Core i7-1250U processor with Iris Xe integrated graphics, 16GB of LPDDR5 RAM, and a 1TB PCIe 4.0 SSD.
Obviously there are no screen variants here either - Asus wasn't going to mess about with multiple versions of its uber-complex foldable panel. We've got a 5MP front webcam, which is top-mounted in the 12.5-inch layout and side-mounted in the full 17-inch layout.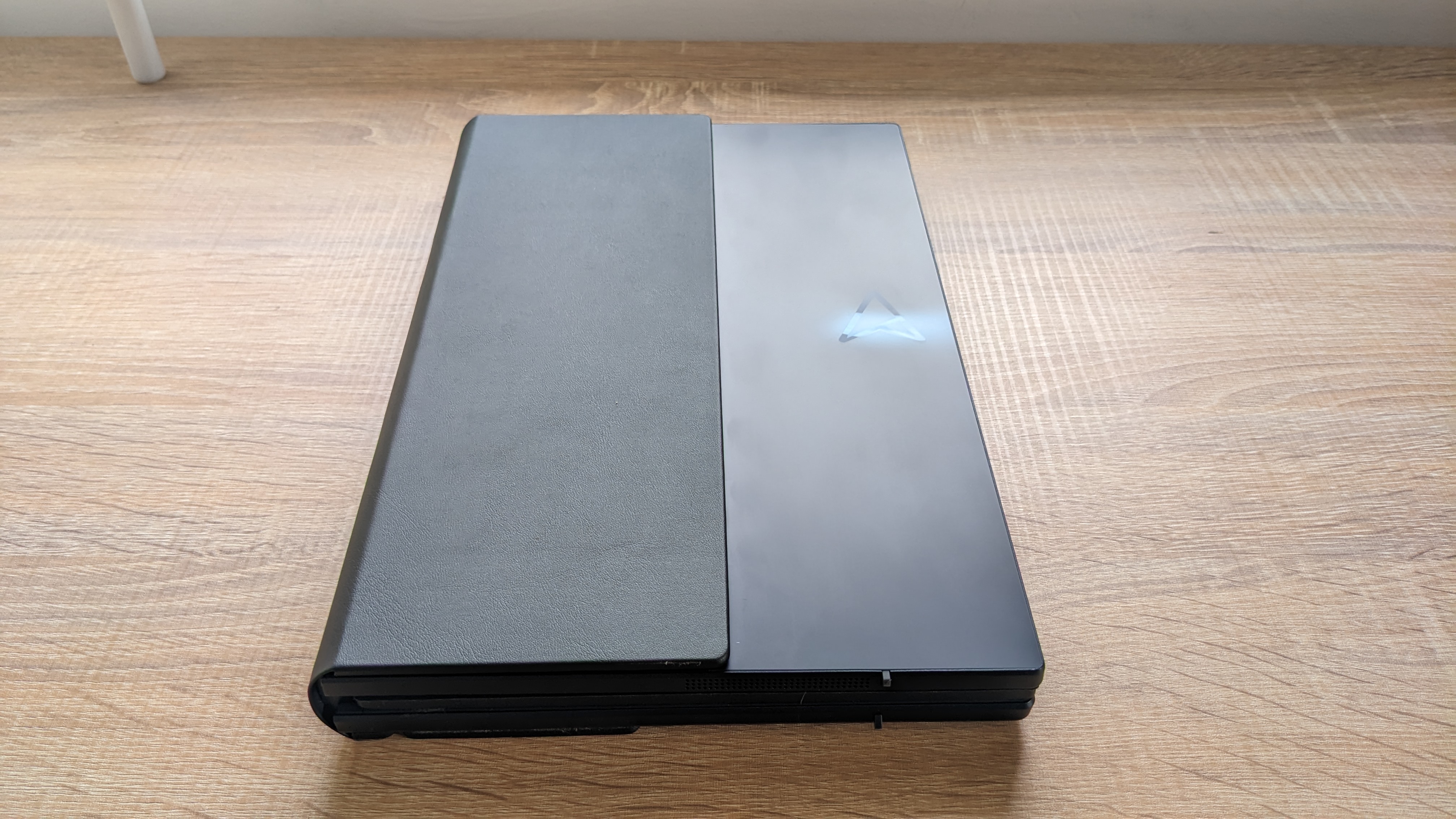 Asus Zenbook 17 Fold OLED review: Design
Bezels are a bit chunky, but that's understandable
Keyboard has good travel considering its thinness
IR webcam, but only 2 Thunderbolt 4 ports
I won't waste more space here waxing lyrical about the Zenbook 17 Fold's beautiful 4:3 OLED display - so beautiful, clearly, that Asus had to include it in the name of the product. Yes, it's bright and colorful and generally fantastic. In fact, I'd say it would be incredible for content creators; but there are two significant problems with that.
Firstly, the lack of a dedicated graphics card means that you're relying entirely on the CPU's integrated Iris Xe graphics, which are fine, but won't be carrying you through intensive workloads like video editing or 3D rendering. Second, and arguably the thing I dislike the most about the Zenbook 17 Fold OLED: there's no stylus support.
No stylus support! I could hardly believe it when I heard this. Surely, the huge tablet mode of this Zenbook would make it a perfect fit for digital artists? Apparently not; as Asus informed me, it was decided that the official line would be 'don't use a stylus', since while the display actually does support stylus input, there were concerns that using one could potentially damage the foldable display where it creases in the middle. So if you do happen to wreck the screen with a hardpoint smartpen, you'll be $3,499 out of pocket.
Speaking of that screen crease - I do have to admit that it's not too noticeable to the naked eye when the screen is turned on, an impressive feat considering how new this technology is. You can definitely feel a slight ridge when running your finger across the display, but I never found it disruptive while using the laptop in tablet mode.
The bezels surrounding the display are a bit beefier than I'd like for a high-end laptop, but this was a necessary move to include more stuff behind the folding panel. Notably, this includes a genuinely very impressive set of Dolby Vision Atmos speakers with great clarity and maximum volume, among the best I've seen on any laptop, which surprised me. Also included here is a pretty decent 5MP webcam and an IR camera for facial recognition logins via Windows Hello.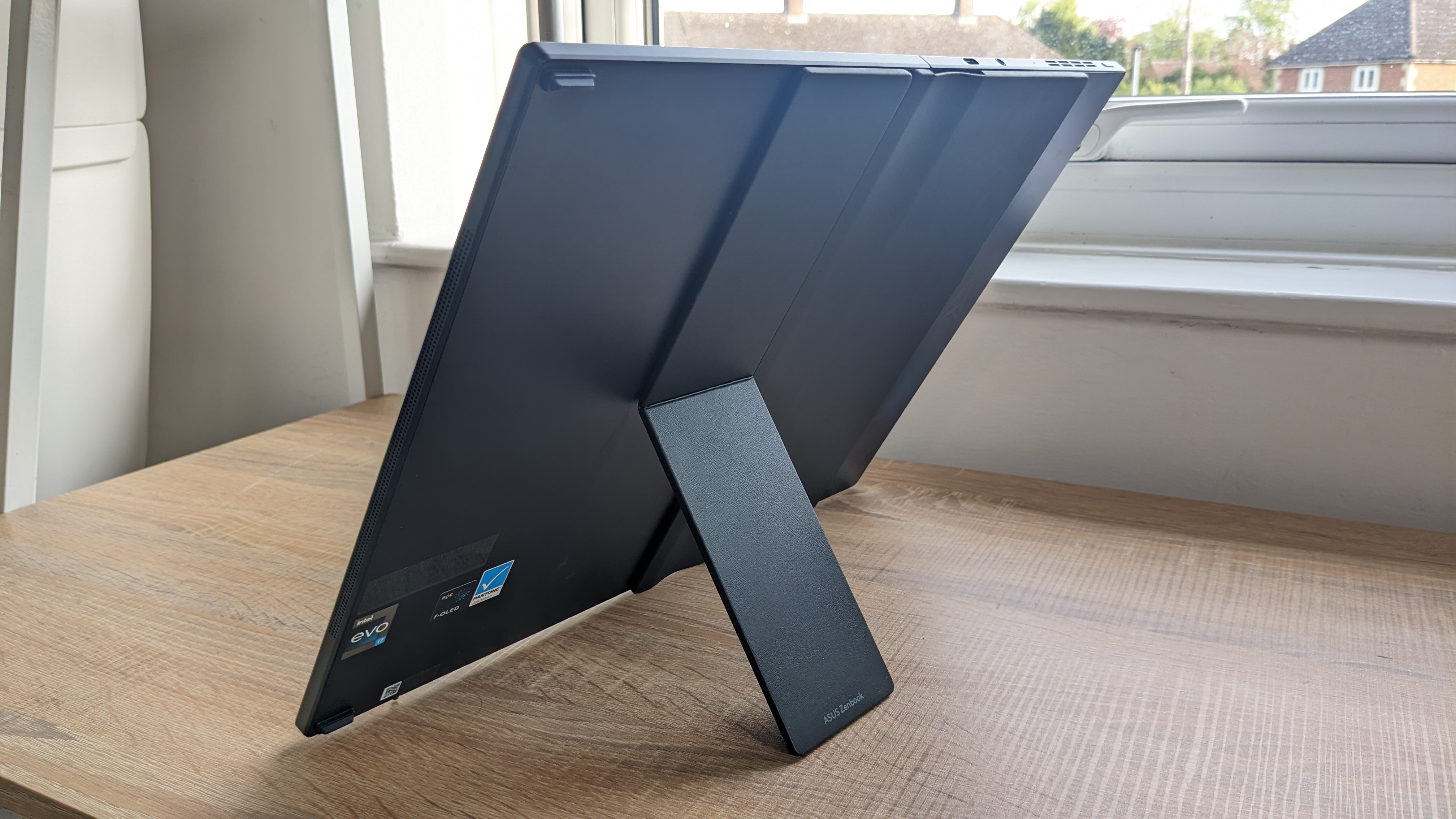 Unfortunately, it doesn't include much in the way of ports for physical connectivity. All you get is two Thunderbolt 4-enabled USB-C ports and a 3.5mm headphone jack - and you'll need to use one of those USB-C outlets for charging the laptop too, so be prepared to shell out some extra cash for a Thunderbolt 4 dock. I think even a single USB-A port would've been an excellent inclusion here.
Externally, I will say that the Zenbook Fold 17 OLED looks and feels great; the exterior finish is a combination of reflective brushed metal and leatherette padding that wraps around the rear of the hinge and the kickstand, which itself feels very sturdy. There are tiny rubber feet on two edges, providing some grip on flat surfaces regardless of configuration.
Lastly, let's discuss that snap-on Bluetooth keyboard. It's got rubber pads on the underside to keep it from sliding around when it's not magnetically connected to the main chassis of the laptop, and it sits quite firmly atop the lower half of the screen when you're in 12.5-inch mode.
Despite its incredible thinness (less than 4mm), it actually has very good key travel and the size of the keycaps themselves is good, even if some buttons have been compacted a bit to fit the small form factor. The trackpad is responsive enough, though the click action feels a bit floaty. Overall, I was quite impressed with how good the keyboard felt to use - but since it uses Bluetooth, you'll basically need to leave that on at all times, which will drain your battery life.
Image 1 of 2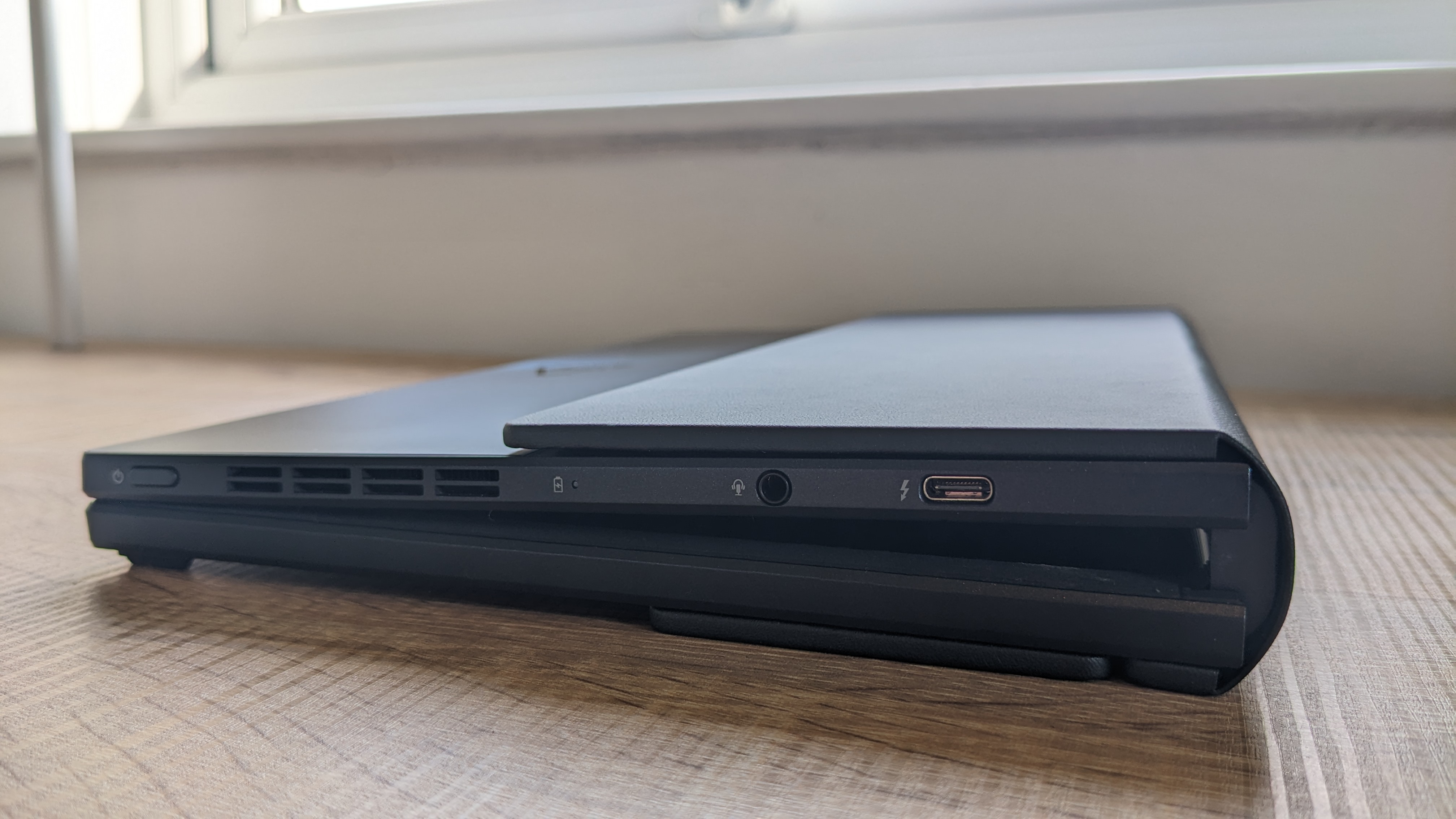 Image 2 of 2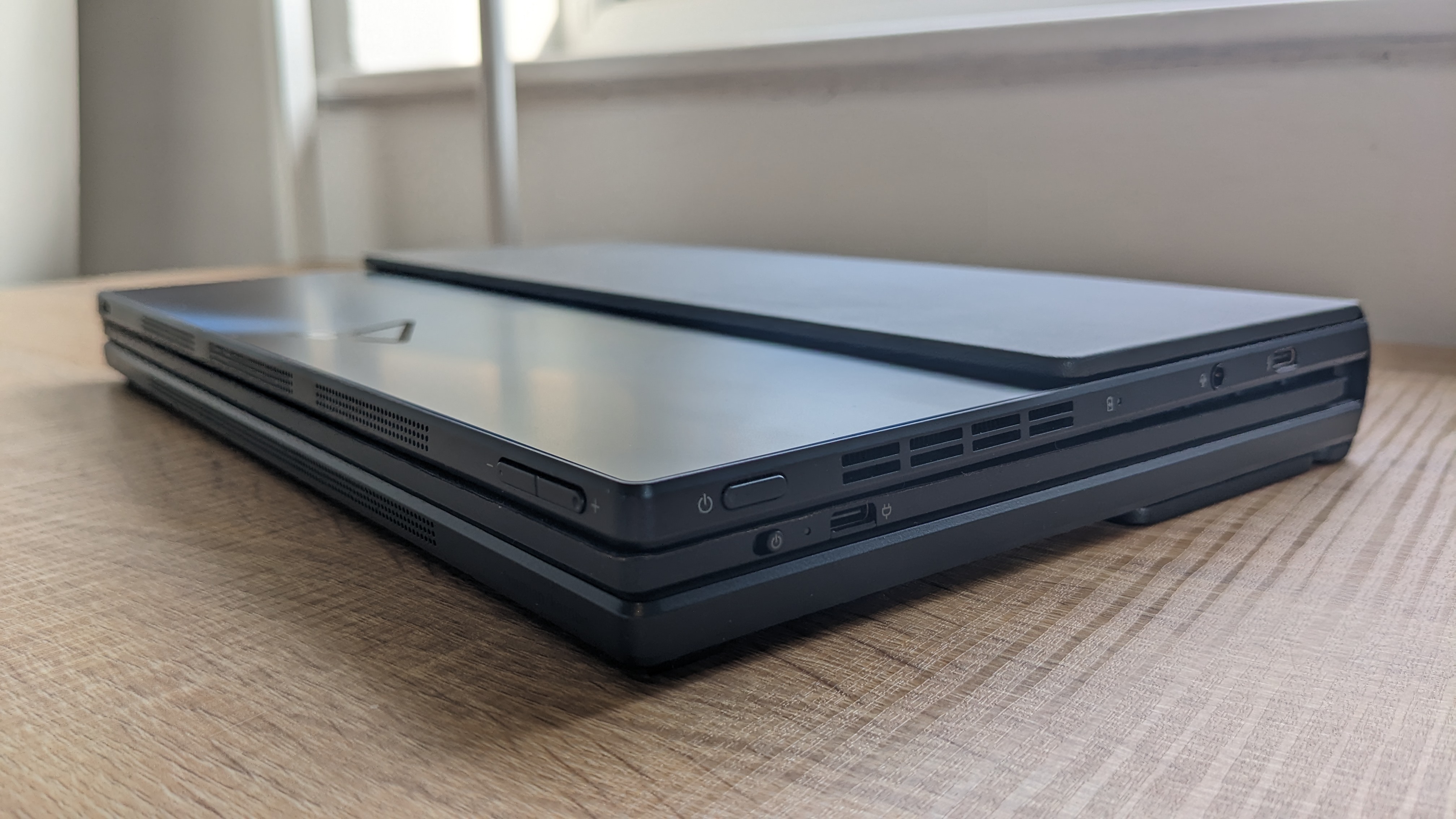 Asus Zenbook 17 Fold OLED review: Performance
12th-gen Intel i7 CPU is strong for everyday tasks…
…but falters in gaming and content creation
'ScreenXpert' software is useful but fiddly
Benchmarks
Here's how the Asus Zenbook 17 Fold OLED performed in our suite of benchmark tests:
3DMark Night Raid: 12,754; Fire Strike: 3,742; Time Spy: 1,381
GeekBench 5.4: 1,705 (single-core); 7,098 (multi-core)
25GB File Copy: 1,480MBps
Handbrake 1.6: 14m 11s
CrossMark: Overall: 1,449 Productivity: 1,438 Creativity: 1,527 Responsiveness: 1,267
Sid Meier's Civilization VI: Gathering Storm (1920p): 22fps
Web Surfing (Battery Informant): 7hrs 57m
PCMark 10 Battery Life: 9hrs 10m 
Well, I've certainly seen more impressive benchmark results. Don't get me wrong; the 12th-gen Intel Core i7 processor powering the Asus Zenbook 17 Fold OLED is perfectly fine - to the point where I'd argue that limiting yourself to the newer 13th-gen Intel CPUs when looking at which laptop to buy is a fool's errand - but we've definitely seen better performance elsewhere.
Synthetic CPU tests in GeekBench and CrossMark turned up perfectly adequate if unspectacular results, proving that at the very least, the Zenbook 17 Fold will be able to handle everyday office tasks. Opening numerous Chrome tabs didn't cause any noticeable slowdown, and file transfers were speedy thanks to the PCIe 4.0 SSD.
However, it's badly outclassed by other large laptops, like the 16-inch MacBook Pro (2023) and the similarly-sized Dell XPS 17. The lack of a dedicated GPU causes it plenty of issues in graphical tests; synthetic results using the 3DMark benchmarking suite were underwhelming, and it struggled to play 3D games at all at native resolution - even the generally very lightweight Civilization VI.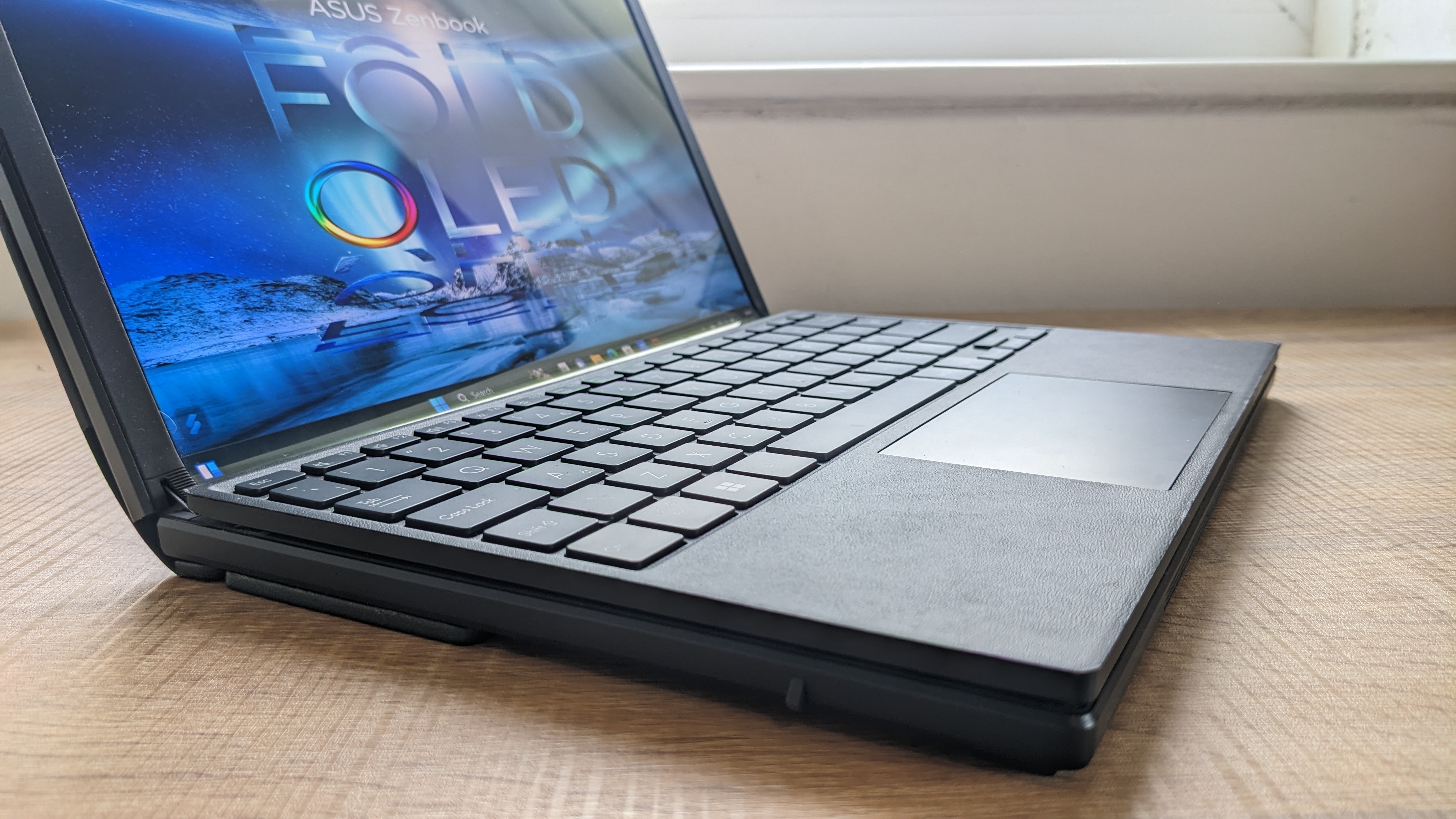 I was able to play some 2D games smoothly - Into The Breach and Slay The Spire both ran fine - so if you're planning to mostly use this device for everyday tasks like editing documents and browsing the internet with a bit of light indie gaming on the side, you should be okay. If you're looking for something to do high-end video editing or 3D modeling tasks, this simply isn't it.
I feel like I should also discuss the screen-switching software employed here too, dubbed 'ScreenXpert' by Asus. This tool is essentially designed to allow you to quickly swap between different modes - whether that's simply folding the screen into a 'book' configuration to easily
The simple fact is that at this price point, you should be able to expect far superior performance. Needless to say, the Zenbook 17 Fold probably won't be showing up on our list of the best 17-inch laptops - and if we had a list of the best 12.5-inch models, it wouldn't be on that one either.
Performance score: 3.5 / 5
Image 1 of 3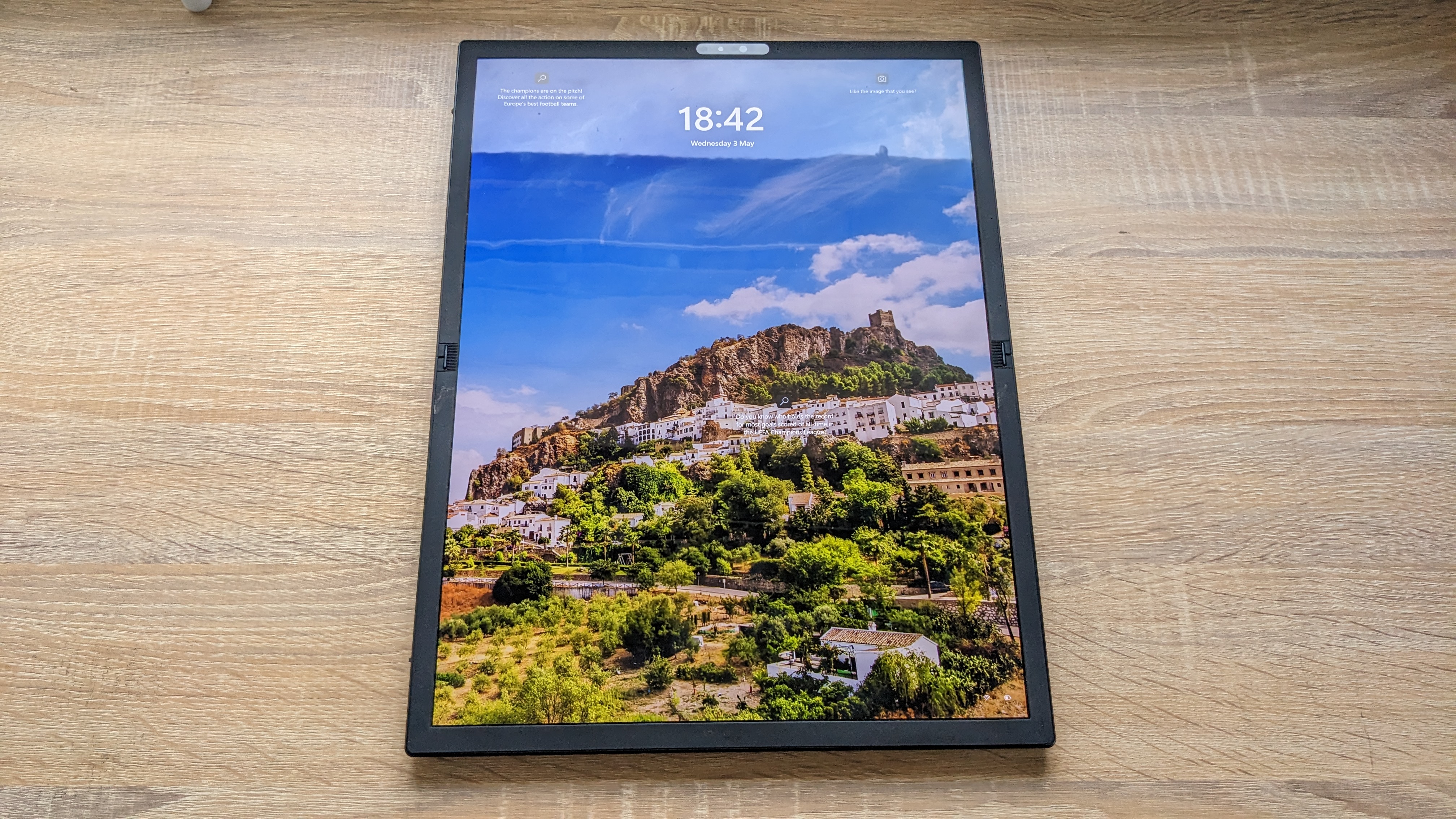 Image 2 of 3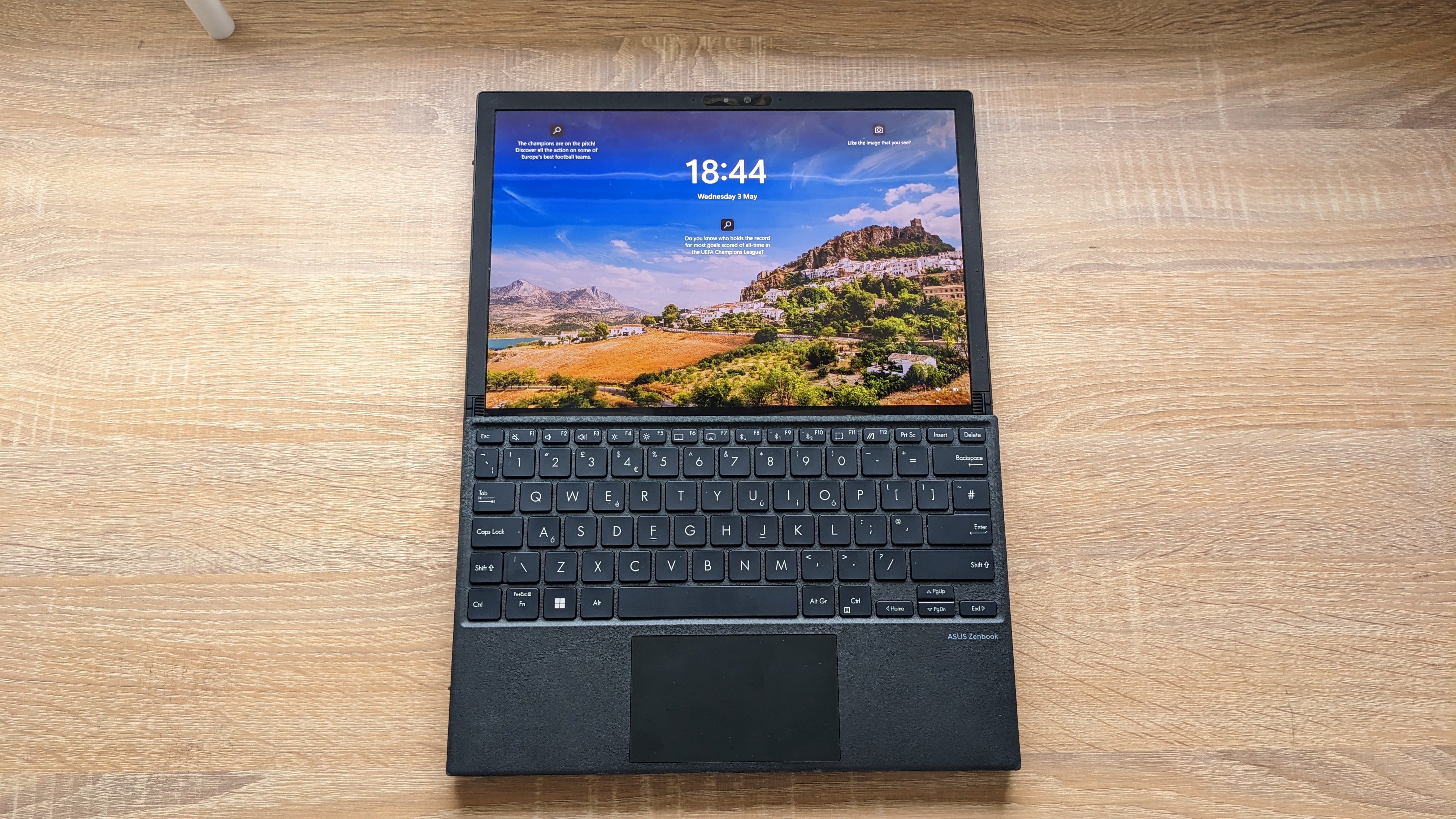 Image 3 of 3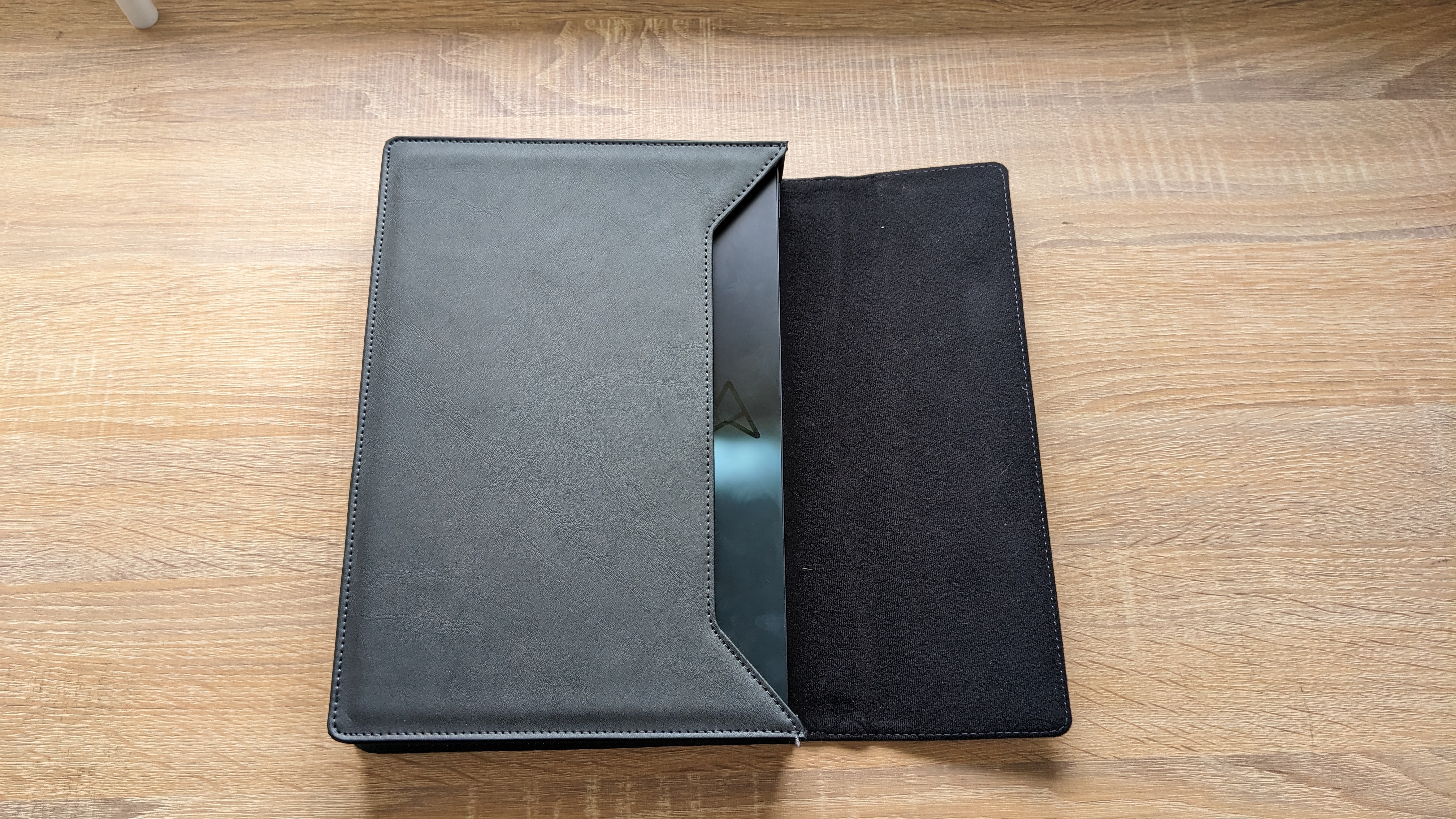 Asus Zenbook 17 Fold OLED review: Battery life
Adequate but unspectacular battery life
Drains fast at maximum brightness with Bluetooth keyboard connected
Keyboard battery life is good
I have no strong feelings about the battery life on this laptop. It's fine; at 50% brightness (which is perfectly sufficient in an averagely-lit space), it lasted for a little over 9 hours in the PCMark 10 battery life test - though that was with the keyboard disconnected and Bluetooth turned off.
Whack the brightness up to full and connect the keyboard, and you're looking at less than 6 hours - even lower if you're playing audio out of those booming speakers. At 50% brightness, zero volume, and Bluetooth turned on, it did last for almost 8 hours in our web surfing test, so you should be able to just about squeeze a full workday out of this laptop without needing to charge.
Those tests were conducted with the laptop in full 17-inch mode; I re-ran the PCMark 10 test in 12.5-inch mode hoping for better longevity, but cutting the screen in half only bought me a measly half-hour of extra use.
Of course, the wireless keyboard has its own battery, which I found lasted surprisingly well - I only had to charge it twice during my time with the Zenbook 17 Fold OLED. Both the keyboard and the laptop itself charge via the same Thunderbolt 4 adaptor, which is convenient, and the charge time seemed pretty speedy.
Should you buy the Asus Zenbook 17 Fold OLED?
Buy it if...
You want to show off
Look, this thing is on the cutting edge. Anyone who sees you using it in the office or a cafe is going to be mesmerized; if you've got the cash and want to be seen, this is the laptop for you.
You value flexibility
The versatility of the Zenbook 17 Fold OLED is almost unmatched. You want a big tablet? A small laptop? A book with a screen? You've got it.
You want to watch stuff
That 17.3-inch bendable OLED panel sure is something; it looks fantastic, and the speakers are great too. Watching videos and movies on this Zenbook in 'giant tablet' mode feels like a strange sort of techy decadence.
Don't buy it if...
You're a digital artist
No official stylus support. Boo! This product would've been incredible for creatives if it packed a garaged smartpen. Maybe next time, Asus.
You want super-portability
Sure, it folds up pretty compact and the included leatherette carry case is very nice, but this thing is heavier than I'd like and requires a lot of desk space to use the 17-inch configuration.
You're not loaded
It's too expensive. End of story. I know there's a price to pay to be on the cutting edge of innovation, but this price is a tad too high for what you're getting here.
Asus Zenbook 17 Fold OLED review: Also consider
If our Asus Zenbook 17 Fold OLED review has you considering other options, here are two more laptops to consider...
How I tested the Asus Zenbook 17 Fold OLED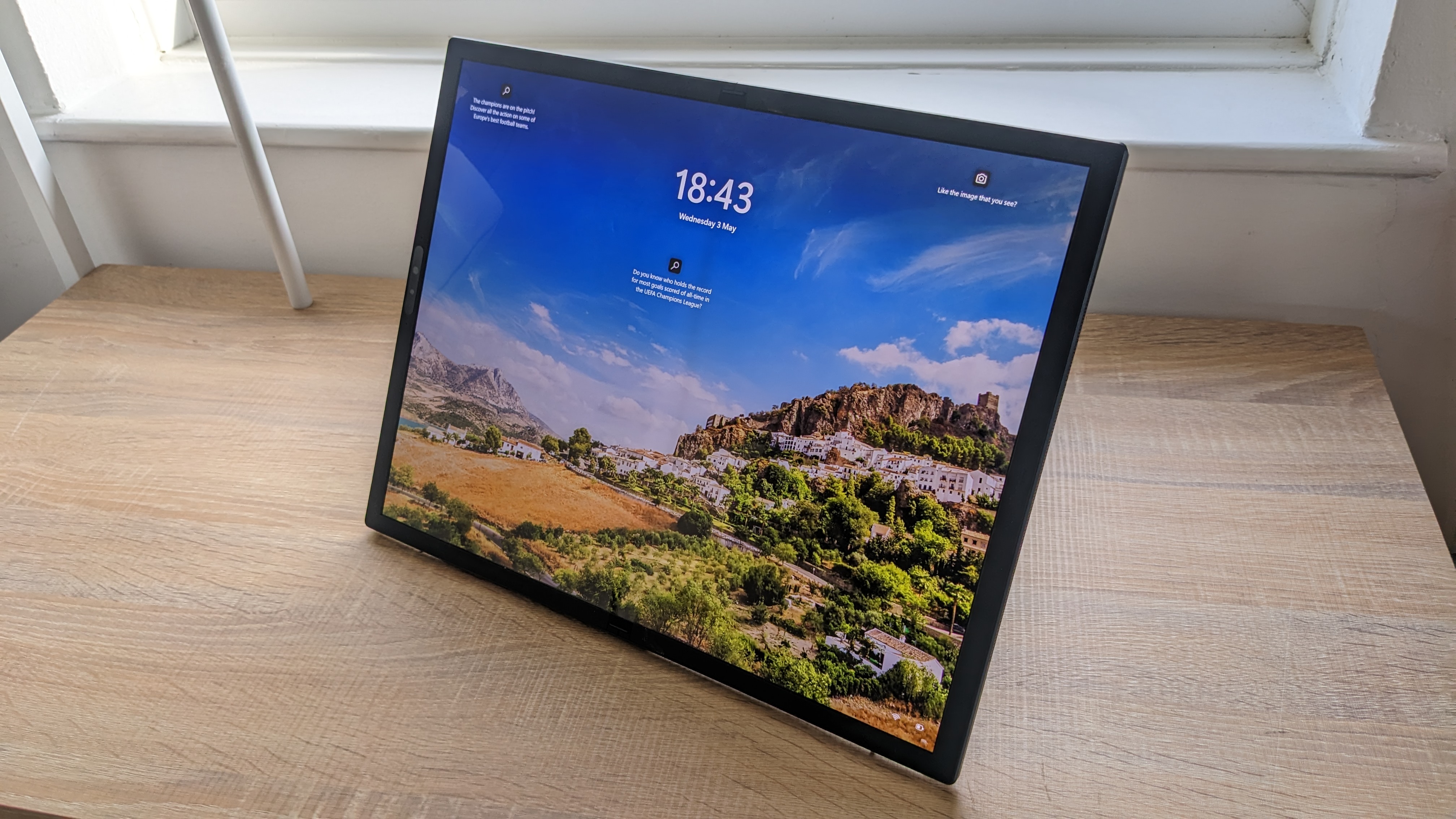 Used in every possible configuration
Played games on it and did my day-to-day work
Took it to a friend's house (to show it off!)
I used this bad boy for weeks, doing all sorts of things! It's literally perfect for watching YouTube in bed - I felt strangely opulent sitting propped up by pillows with my huge 17.3-inch tablet, watching Brian David Gilbert's weird-ass cooking videos. I also used it for browsing Readly in 'book' mode, which felt pretty good.
Naturally, I had to use it in 12.5-inch 'laptop' mode too, and I used that for working (as well as writing part of this review). I mostly used the Bluetooth keyboard magnetically snapped onto the lower half, but I was sure to also test it in 'screen-only' mode using the virtual keyboard instead.
We pride ourselves on our independence and our rigorous review-testing process, offering up long-term attention to the products we review and making sure our reviews are updated and maintained - regardless of when a device was released, if you can still buy it, it's on our radar.
First reviewed May 2023