Two minute review
Sony needs little introduction as a major player in the mirrorless camera market. Not only did the company release the first-ever full-frame mirrorless camera with the A7R, it also briefly laid claim to having the world's smallest and lightest full-frame mirrorless camera with the Sony A7C when it was announced in September 2020, before that honor was taken by  Sigma with its fp and fp L models. This camera is completely different to other full-frame Sony cameras, with looks and handling more comparable to the A6000 series of APS-C cameras. And while the A7C may not be one of the best cameras available, it could comfortably be one of the best travel cameras currently available.
While from the outside the A7C looks like a slightly larger Sony A6600, the internals are almost identical to those of the Sony A7 III. Much of the performance is identical, and both cameras feature the same 24.2MP full-frame BSI Exmor R CMOS sensor, which is capable of producing excellent image quality. Continuous shooting is available at up to 10fps, which is pretty impressive for a camera that's aimed at vloggers and content creators.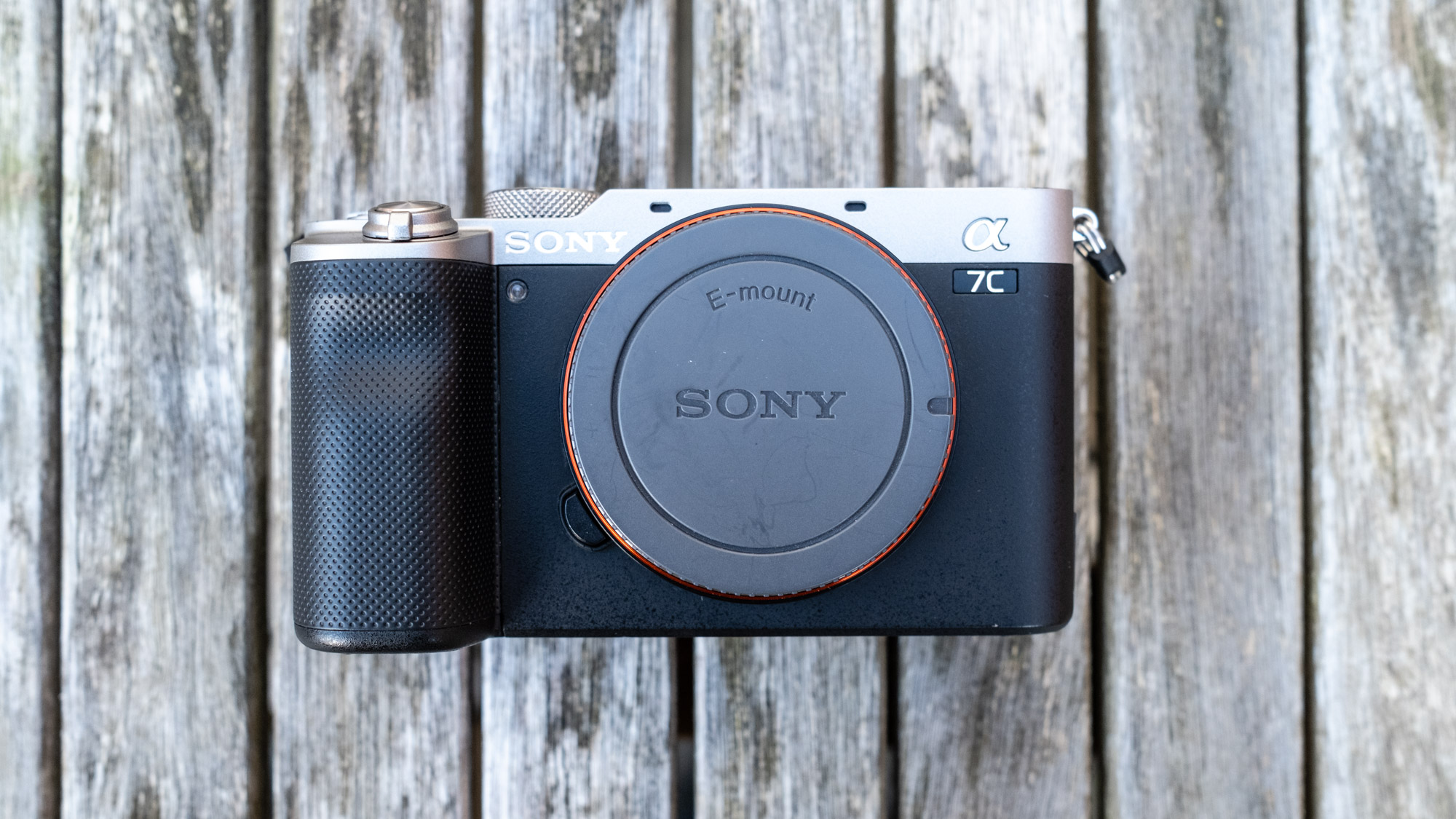 Sony A7C Specs:
Sensor: 24.2MP full-frame BSI Exmor R CMOS sensor (35.6 x 23.8mm)
AF points: 693-point hybrid AF
Video: 4K up to 30fps
Viewfinder: 2.35m-dot
Memory cards: SD, SDHC, SDXC, UHS-I/II
LCD: 2.95-inch vari-angle touchscreen, 921k-dot
Max burst: 10fps
Connectivity: Wi-Fi, Bluetooth, USB-C
Size: 124.0 x 71.1 x 59.7mm
Weight: 509g (with battery and SD card)
With those users in mind, the A7C is capable of capturing 8-bit 4K video at up to 30fps. While this is sufficient for producing videos for sharing on YouTube, it's a little underwhelming, and possibly rules the camera out of a professional video workflow. That said, you can capture Full HD video at up to 120fps for slow-motion footage, although this is only going to be attractive if you typically output videos at 1080p.
The A7C is an intriguing option that will likely divide opinion. It may be a couple of years old now, but it can still hold its own against the competition and remains Sony's smallest and lightest full-frame camera. It's arguably a bit too expensive for what it is, however, at £1,850.00 / $1,799.99 / AU$2,399.00 body-only. 
Let's take a closer look at what it has to offer so that you can make up your own mind about whether this is the Sony camera for you.
Sony A7C release date and price
 Announced in September 2020 
 Costs £1,850.00 / $1,799.99 / AU$2,399.00 
 Launched alongside the FE 28-60mm f/4-5.6 kit lens 
The Sony A7C was announced in September 2020. The camera body is available with a silver top plate, which was the only option at launch, or in all-black which is arguably the more appealing of the two options.
The price of the A7C has naturally come down since its launch, and it's now available body-only for £1,850 / $1,799.99 / AU$2,399. The camera shares many features, and indeed its sensor, with the Sony A7 III, which has now been superseded by the A7 IV; the A7 IV isn't a great deal more expensive than the A7C, but offers much more in terms of performance and handling.
 The A7C was released alongside the FE 28-60mm f/4-5.6, a compact lens that's the perfect partner for the camera on account of its size and weight; typically for a kit lens it has a variable maximum aperture and a limited focal range, and there are many vastly better FE optics available to be paired with the A7C, although they're mostly a lot bigger than the 28-60mm. 
Rating: 3 out of 5
Sony A7C: design
 Follows the APS-C A6000-series design 
Vari-angle LCD screen 
 Weighs just 509g body-only with a battery and SD card 
Measuring 124.0 x 71.1 x 59.7mm, and weighing just 509g with a battery and SD card, the A7C was the smallest and lightest full-frame camera at the time of its launch, which is impressive given that the A7C is, to all intents and purposes, a smaller and lighter A7 III. The smallest full-frame mirrorless camera title has since been claimed by the Sigma fp and fp L models, but where the Sony A7C does have the edge is that it features a built-in viewfinder – more on that later.
The small and lightweight body means it's best to pair the camera with smaller FE lenses that naturally balance well with it. This isn't a huge compromise, because while you could shoot sport and wildlife with the A7C, it's more suited towards travel, landscape, portrait, and street photography. For sport and wildlife, there are much more capable models available in the Sony A-series lineup, most notably the Sony A1 and Sony A9 II.
The first thing you notice about the A7C is that it looks like the Sony A6600. This is a rangefinder-style design, with the electronic viewfinder positioned at the top-left of the camera's rear, the LCD touchscreen below, and several direct-access controls to the right. On the top of the camera, you'll find the mode dial, exposure compensation dial, video record button, and shutter button on the top of the small grip.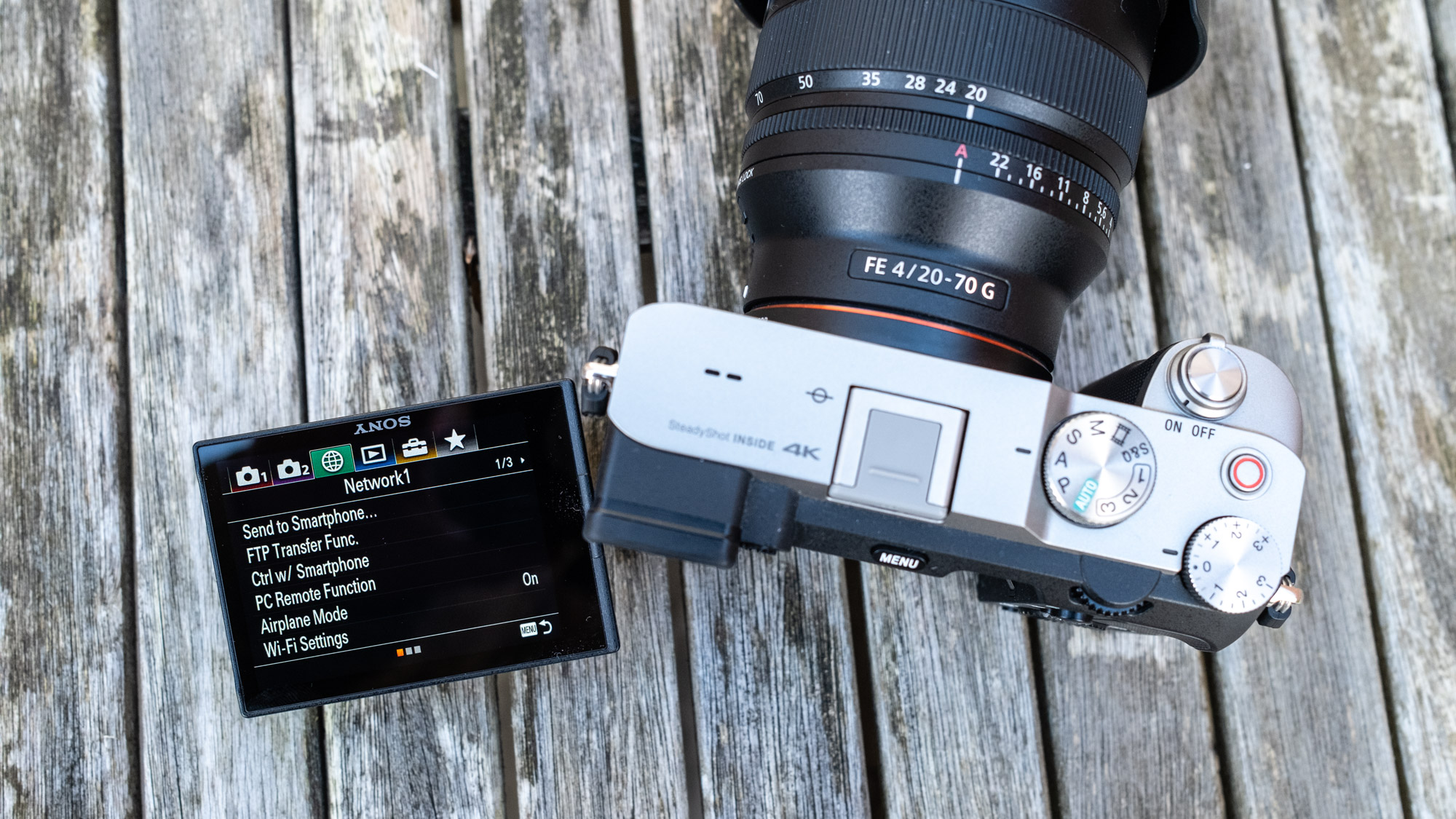 The overall design, which includes a small and awkward-to-use viewfinder, alongside the 2.95-inch vari-angle touchscreen and top-mounted shutter button, suggests that the A7C is designed more for use with the LCD screen than with the viewfinder. The EVF is clear enough in use, but the display is simply too small for a full-frame camera and is uncomfortable to use. In bright conditions especially, it's better to have than not, but a larger viewfinder with increased magnification would make a world of difference here.
Conversely, while the 2.95-inch vari-angle touchscreen only has a resolution of 921k dots, it's comfortable to use for shooting both photos and video. Plus, it can be swung outwards to change the angle, and rotated forwards, making it ideal for vlogging. This is also useful for general video shooting and, of course, for stills, enabling you to comfortably shoot from high or low angles.
Rating: 3.5 out of 5 
Sony A7C: features and performance
 Real-time AF tracking and Eye AF 
 Up to 10fps continuous shooting 
 5-axis in-body image stabilization 
While the A7C is undoubtedly a camera that's capable of producing excellent image quality, the feature set is, on the whole, rather underwhelming. The features on offer can't be complained about, but there's nothing that makes this camera stand out or gives it the 'wow' factor. To put it bluntly, if the A7C was a car it might be a Toyota Corolla; it's dependable, and does everything you need it to do, but it's far from being exciting. 
For the many photographers who make minimal use of all of the bells and whistles their cameras have to offer, this will be ideal. That said, let's take a look at a few areas where the A7C provides features that even the most demanding photographers would be happy with, and the first is autofocus performance, with 693 hybrid AF points covering approximately 93% of the frame.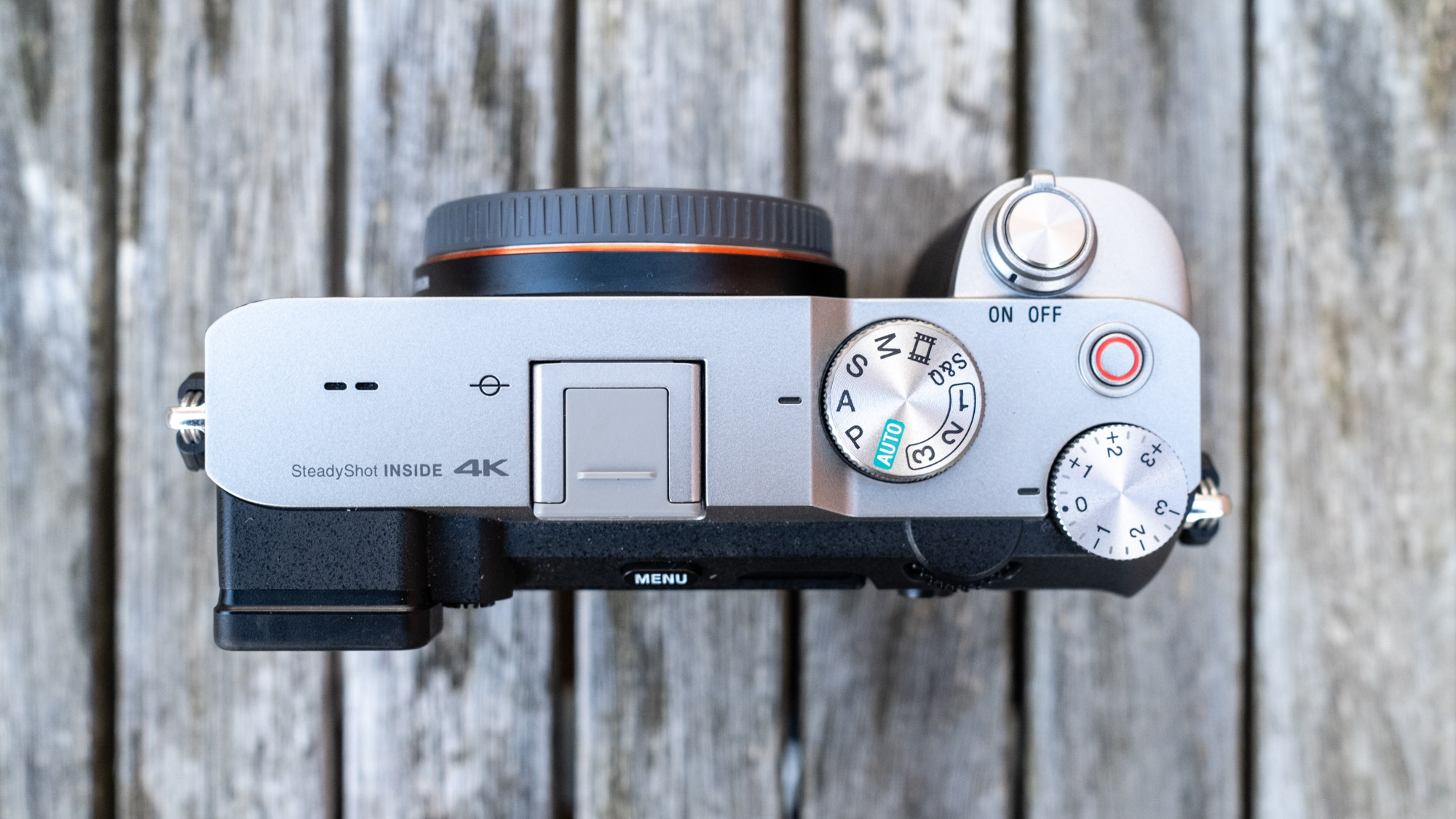 Autofocus locks positively onto subjects most of the time thanks to 693 phase-detection and 425 contrast-detection AF points; the number of active points is naturally reduced when shooting in APS-C mode. Then there's Real-time AF tracking, where the camera uses AI to track moving subjects for both photos and video. Another useful AF feature is Real-time Eye AF for both humans and animals, which performs well, and makes shooting portraits at wide apertures incredibly easy.
When it comes to performance, 5-axis in-body image stabilization provides up to five stops of compensation for both photos and video. For stills, you can shoot handheld at shutter speeds of up to five stops slower than you would normally for a given lens/focal length. For video, image stabilization helps to provide smoother footage when shooting handheld.
For photographers who enjoy shooting at high frame rates, the A7C offers up to 10fps continuous shooting. Sony claims that you can capture around 215 continuous shots when shooting in JPEG Extra Fine, or around 45 uncompressed raw files. Another potentially useful feature, and one that's more commonly found in professional cameras, is wireless tethering to a computer over 2.4GHz and 5GHz Wi-Fi. This allows you to transfer images for instant viewing and/or editing, which can be useful when shooting in a studio.
  Rating: 3.5 out of 5 
Sony A7C: image and video quality
 24.2MP full-frame BSI Exmor R CMOS sensor 
 Video features could be better 
 Excellent high-ISO handling 
There's one area where no one is going to be complaining about the A7C, and that's image quality. Photos can be captured in 14-bit raw, with compressed and uncompressed options available, alongside JPEG. Dynamic range is good, particularly at the base ISO of 100, with the camera able to capture detail throughout reasonably high-contrast scenes. Dynamic range, like all cameras, naturally reduces as ISO levels are increased, with the best results in a wider sense up to ISO 1600.
The native ISO range covers ISO 100-51,200, with an expanded range of ISO 50-204,800. In terms of noise handling, the A7C is a great performer with usable results up to ISO 25,600. ISO 12,800 is markedly better, with the best results at ISO 100-1600, although even up to ISO 6400 images retain impressive levels of detail, with low color and luminance noise.
Video quality is good overall, as you'd expect from a Sony A-series camera, but it's not breathtaking, and some of the specs in this area are mediocre at best, especially when you consider that the camera is aimed at vloggers and content creators. On the plus side, the A7C offers S-Log2, S-Log3 and HLG modes as well as both microphone and headphone sockets.
As you'd expect, you can shoot video at up to 4K, but this is limited to 8-bit, 30fps at 100Mbps. This is perfectly adequate for producing videos for YouTube, but it wouldn't stand up in a professional workflow. 10-bit 4K at 60fps or higher would be beneficial, but to put this into perspective even the new Sony A7R V only offers this level of video, which also seems lacking for such a high-end camera. On the plus side, 4K video is oversampled 6K, and you can shoot at up to 120fps in Full HD to capture slow-motion footage.
 Rating: 4 out of 5 
Should I buy the Sony A7C?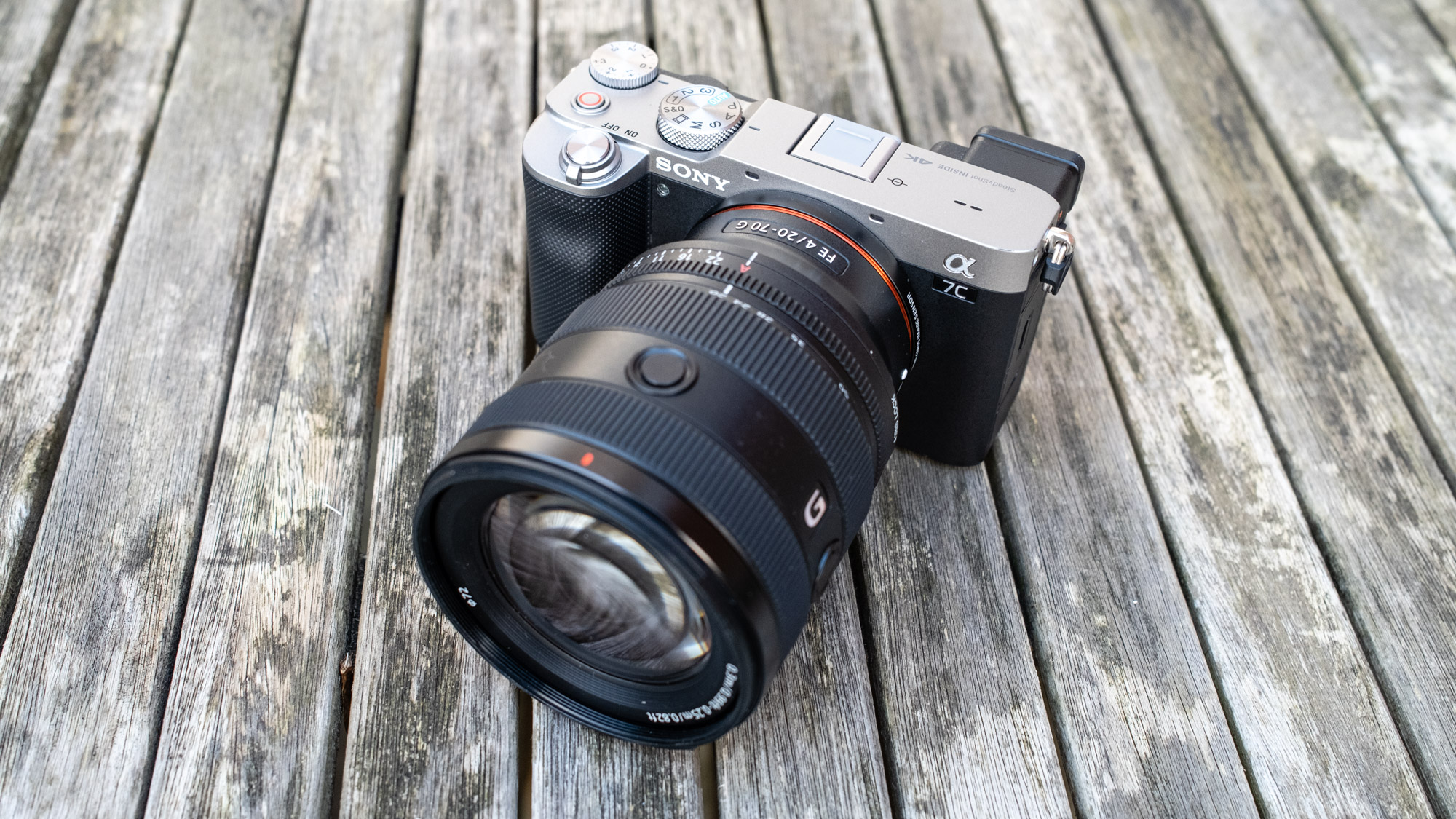 Buy it if....
Don't buy it if....
 Also consider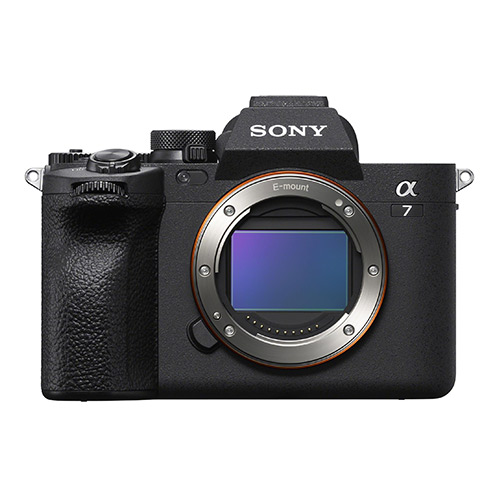 Sony A7 IV
The Sony A7 IV will cost you a bit more at £2,399 / $2,498 / AU$3,499, but for your money you get a newer 33MP sensor, and 4K video up to 60fps in 10-bit. It's a slightly bulkier camera that weighs more, but the onboard technology and the handling are significantly better. Plus, the viewfinder is leagues ahead of the A7C's, and the vari-angle LCD screen provides the same level of convenience.View Deal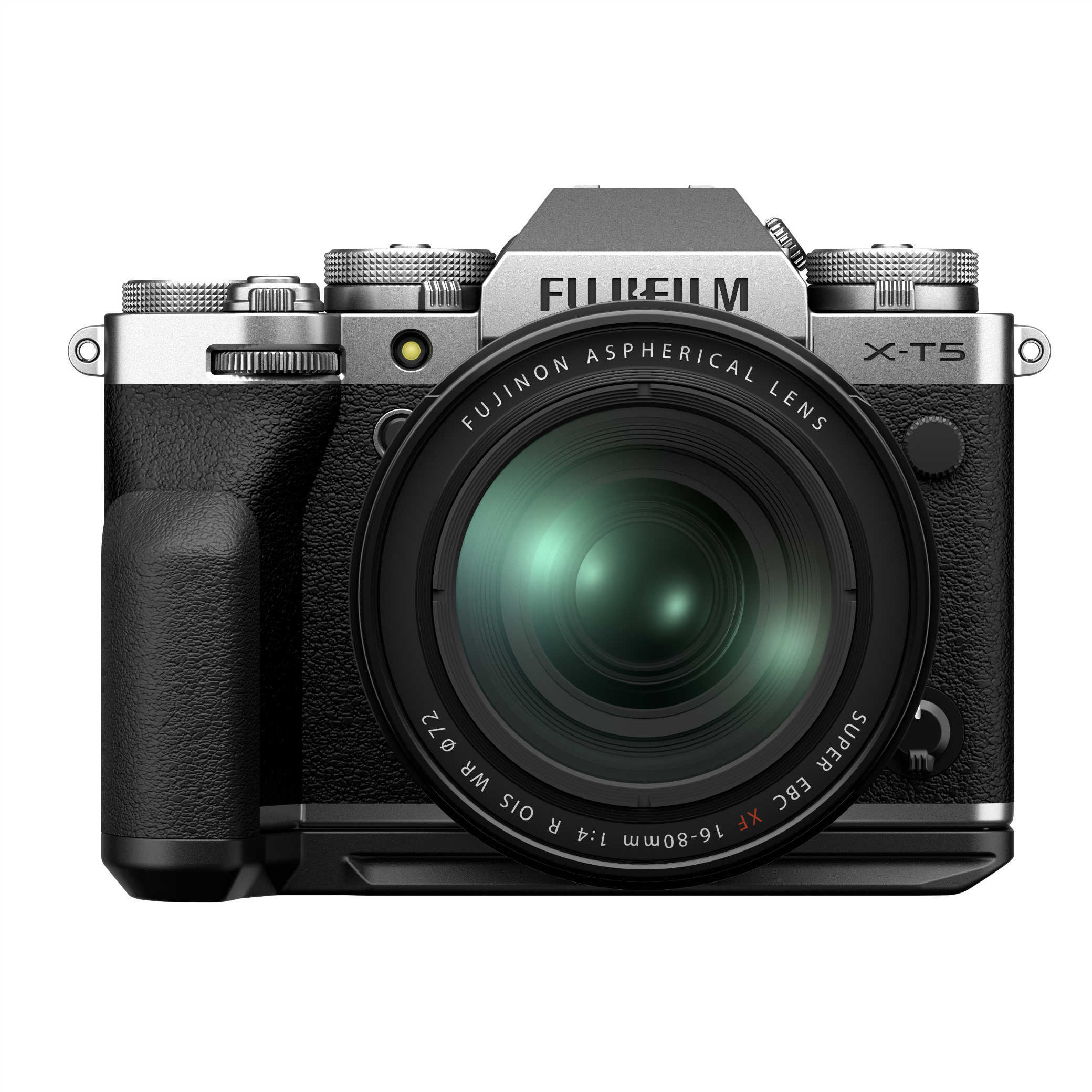 Fujifilm XT-5
If you're looking for a small and lightweight camera that punches well above its weight, the Fujifilm XT-5 is worth considering for both photography and video. The 40.2MP BSI X-Trans sensor is APS-C, but Fujifilm cameras are well known for being able to match, and in some cases exceed, the performance of full-frame mirrorless cameras. The body-only price is the same as the A7C, but it's packed with the latest Fujifilm technology. View Deal
How I tested the Sony A7C
I tested the Sony A7C over several days, with a focus on travel and the outdoors, to put the camera through its paces in situations it's been designed for. I took photos in a variety of lighting conditions in order to test factors such as dynamic range, autofocus, ISO handling and, of course, how easy and comfortable the camera is to use for its intended purpose, alongside more general shooting.
Most shooting was handheld as this fits with the travel aspect of the camera while necessitating the use of a variety of settings to achieve correct exposures. Photos were taken in different shooting modes according to the subject being photographed – for example, Shutter Priority for panning shots and Aperture Priority for general shooting. I used several different lenses to assess how well they balanced with the A7C's lightweight design.
With nearly 30 years of photographic experience and 15 years working as a photography journalist, I've covered almost every conceivable subject, and used many of the cameras that have been released in that time. I've also used and reviewed almost every full-frame Sony A-series camera since the launch of the A7R, so I have first-hand experience of the development of the system.