Dell Inspiron 24 All-in-One: Two-minute review
Finding a budget all-in-one PC that isn't woefully underpowered is surprisingly difficult, and while the Dell Inspiron 24 All-in-One comes close to that line, thankfully, it doesn't cross it. It's not the strongest PC around, but its more-than-respectable 13th-Gen Intel Core i3 processor is perfect for productivity work, and with 8GB of RAM and 256GB of storage at its cheapest, it's perfect for students, too. Of course, you can upgrade to 16GB of RAM and 516GB of storage, an Nvidia GeForce MX550 graphics card, and a 13th-Gen Intel i7 processor if you need the extra space and juice for creative work.
All this is paired with a built-in webcam that slides in and out (though it can be very hard to pull out), which is a handy alternative to a privacy shutter. Its quality is average, with a decent framerate, which will get you through a conference call or remote class just fine. The port selection is excellent, covering every possible need a user may have. However, having a single USB Type-C port is an absolute crime, as is the fact that the other ports are hard to reach, thanks to being located in the back.
The PC is decently light (helped by the ventilation holes), and being an AIO means that both setting it up and moving it around are easy. The included keyboard and mouse are handy to have, though, obviously, not high quality, but, if you want to use your own, the port selection and Bluetooth/wireless compatibility means nearly any peripheral works with it.
Even better is the display, which is not only FHD 1920 x 1080 but also a touch screen, meaning you can forgo the mouse altogether. The 24-inch screen size is handy for any productivity work or more specialized tasks and is anti-glare to boot, so being up close to the large display won't strain your eyes. Too bad the sound quality is atrocious and only good for basic work uses like conference calls.
For a modestly equipped AIO, the processor's performance is quite impressive. Through benchmark results and general productivity testing, I found it to be incredibly fast and responsive – more than capable of balancing spreadsheets, conference calls, and streaming videos with little effort, especially with the higher-end processor configuration.
Dell Inspiron 24 All-in-One: Price & availability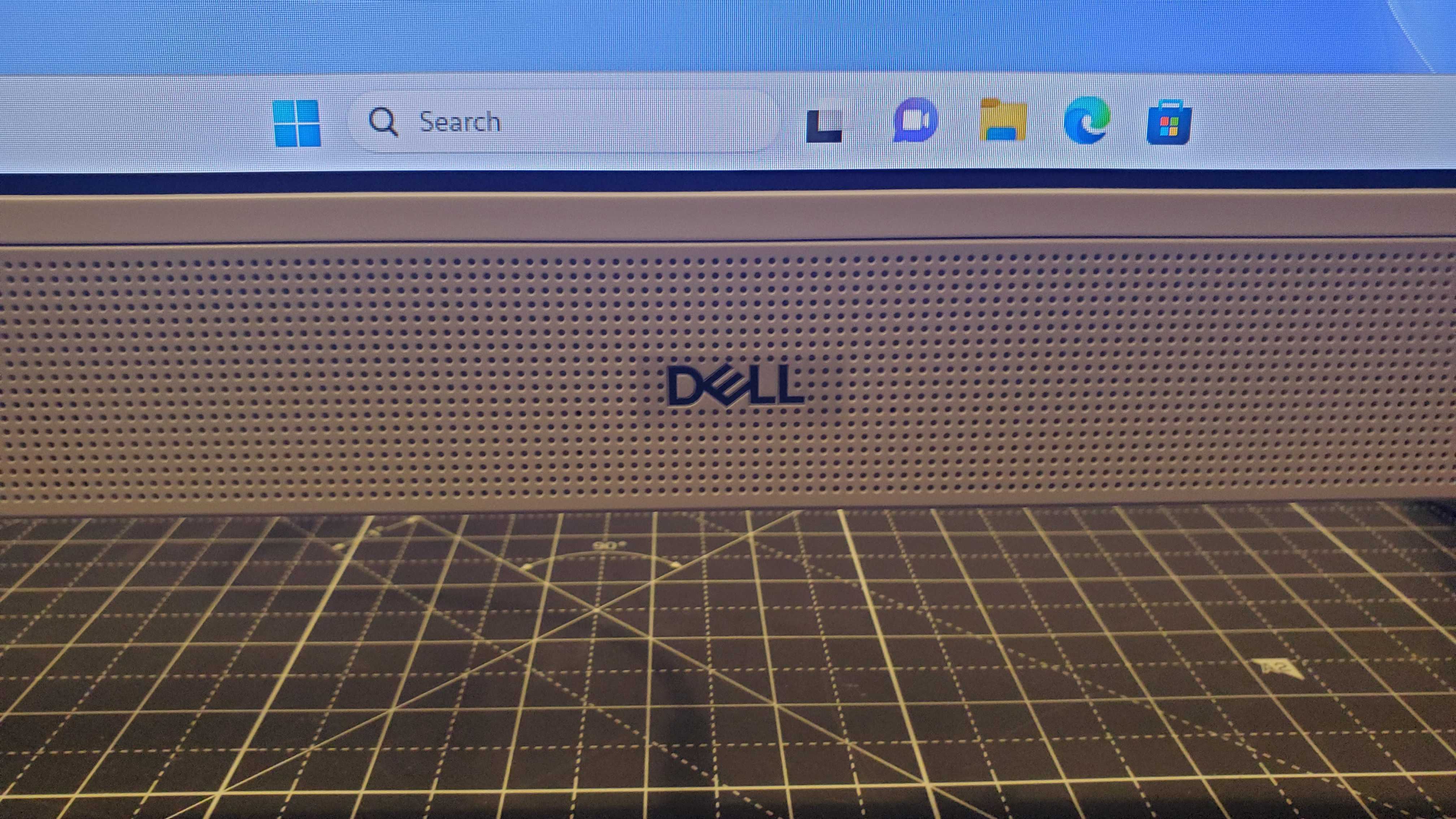 How much does it cost? $749 / £560 / AU$1,095
When is it available? Available now
Where can you get it? Available in the US, UK, and Australia
Like many AIO PCs, the Dell Inspiron 24 is meant to be a budget option for users who need a productivity machine that doesn't take up much space. And it largely succeeds in that regard, with a starting price, in the US, of $650 even if you throw in a solid graphics card update. Even the most tricked-out version will still be priced well under $1,000, making it quite the budget machine. The review model I received cost $799.99 / £599 / AU$1,255.10, with the most expensive version being $899.99 / £829 / AU$1,395.90.
As with most Dell products, the Inspiron 24 is available in multiple regions, including the US, UK, and Australia. However, model availability is a bit more limited in the UK and Australia, where only the Core i5 and i7 processor configurations are available.
Dell Inspiron 24 All-in-One: Specs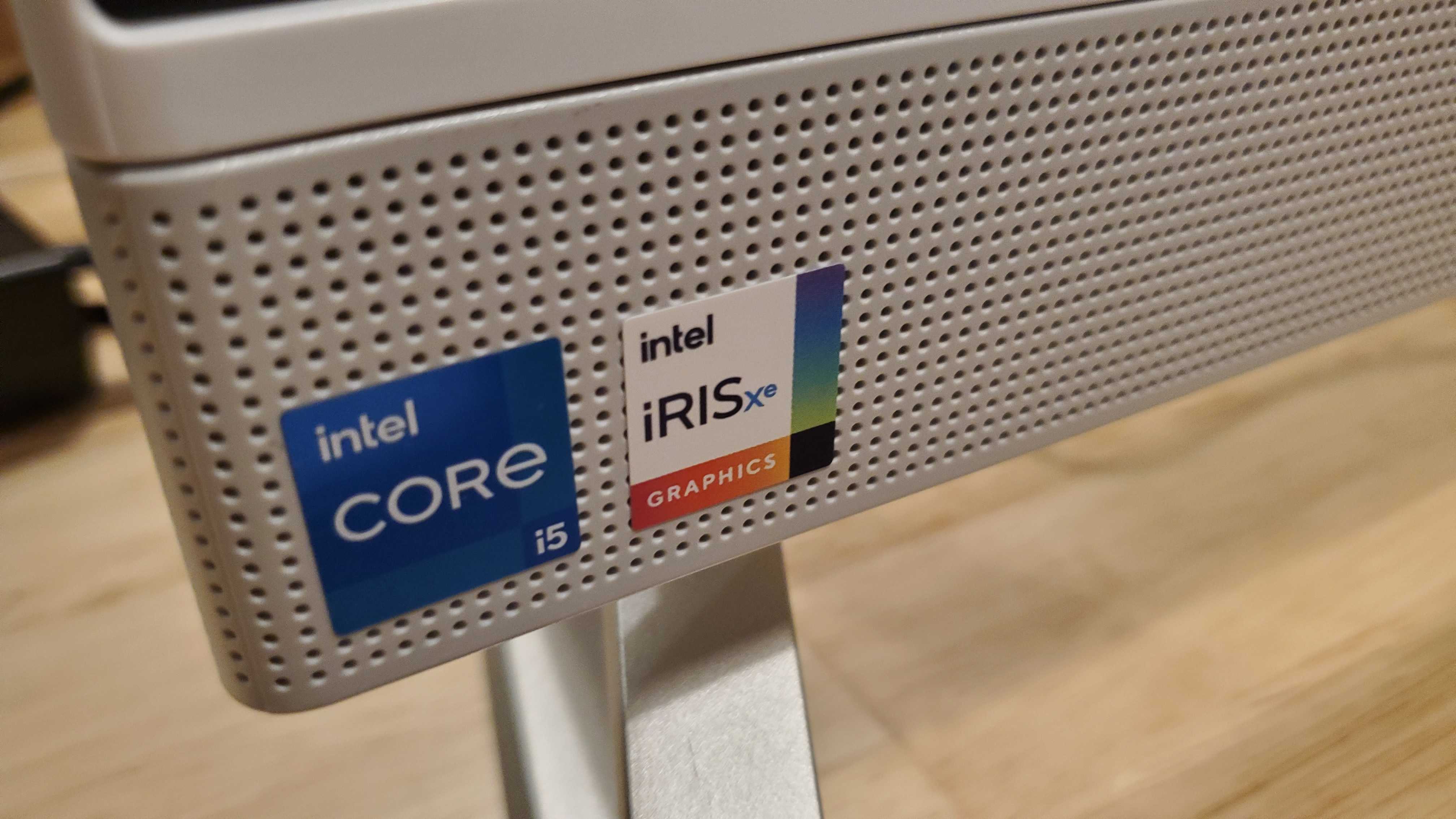 The Dell Inspiron 24 All-in-One comes in three configurations in the US. The review unit I received had a 13th Gen Intel Core i5-1335U processor, Intel Iris Xe Graphics, 16GB RAM, and 512GB of storage. 
The base version is US-exclusive and features an Intel Core i3 processor with Intel UHD Graphics, 8GB RAM, and 256GB of storage. The most powerful version is similar to the review unit I received but with an Intel Core i7 processor and Nvidia GeForce MX550 graphics card. 
Unlike many of Dell's other devices, the Inspiron 24 AIO has limited configuration. Once you choose the processor you want, it locks in the other specs. It would've been nice to have more choice in configuration, though what's available for the price isn't bad at all.
Dell Inspiron 24 All-in-One: Design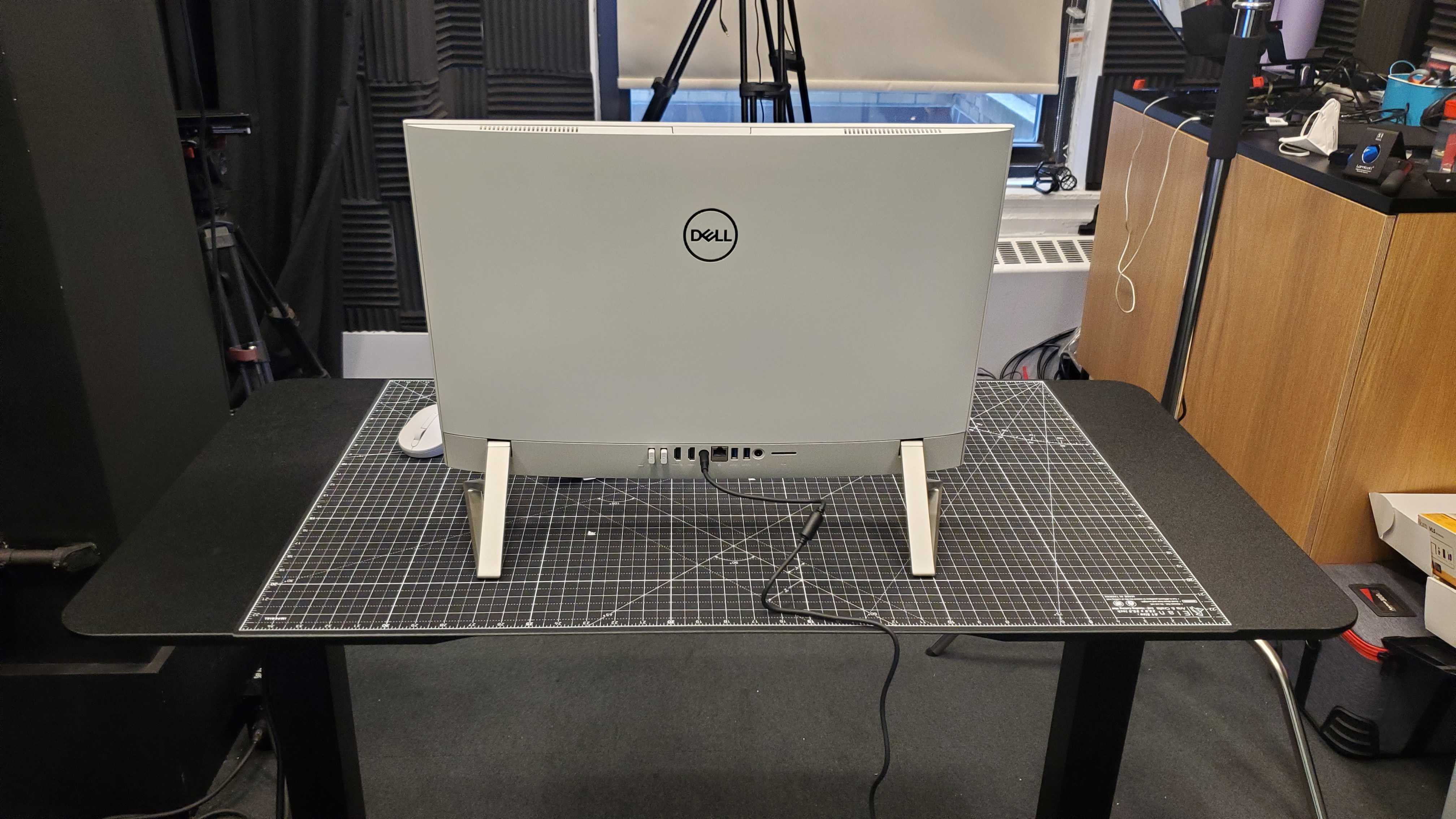 Great port selection
Lightweight and sleek-looking
Average webcam, horrible sound quality
The Dell Inspiron 24 AIO is a simple yet sleekly designed machine that's easy to move around, thanks to its relatively light weight of nearly 12 pounds. The setup was a breeze, as I only needed to remove the monitor/PC from the box, attach the stands at the bottom to sit on the desk and plug in the power supply. Having said that, removing the stands was more complicated than expected since there's no release button. I had to press the button manually to loosen the brackets.
It has an excellent port selection: one USB 3.2 Type-C port, four USB 3.2 Type-A ports, two HDMI ports, one power adapter port, one ethernet port, one headset jack, one SD card slot, one M.2 2230 slot for WiFi and Bluetooth combo card, and one SATA 3.0 slot. However, the USB Type-C port is located in an odd spot – on the right side of the PC instead of the back.
The power button is on the underside, which makes it easy to reach. And having the webcam as a hidden notch you can pull up when needed is great for privacy in the absence of a privacy shutter, though it can be pretty hard to pull out of the slot. There are plenty of vents for good ventilation, which also has the upside of making the PC much lighter.
Image 1 of 6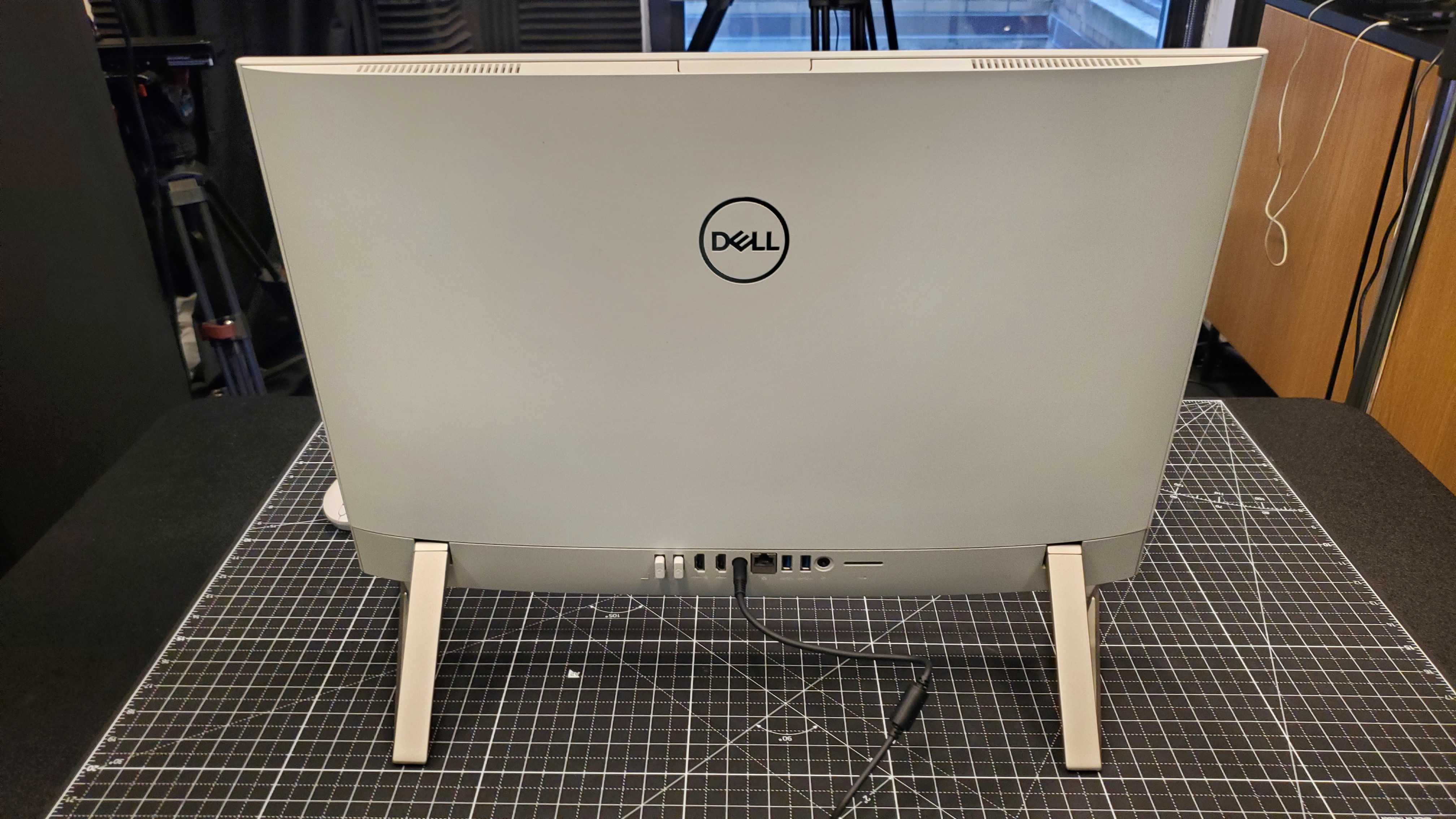 Image 2 of 6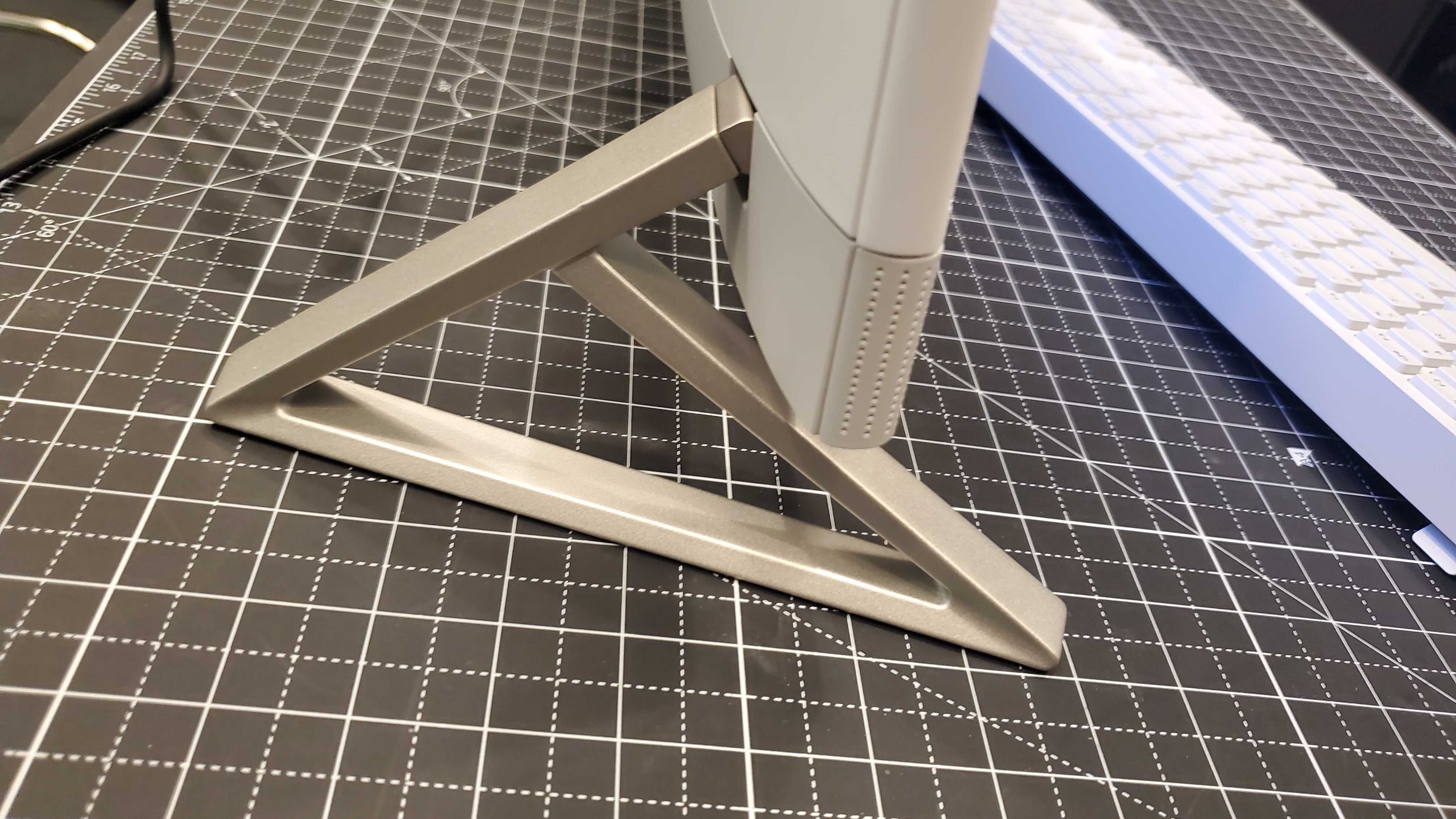 Image 3 of 6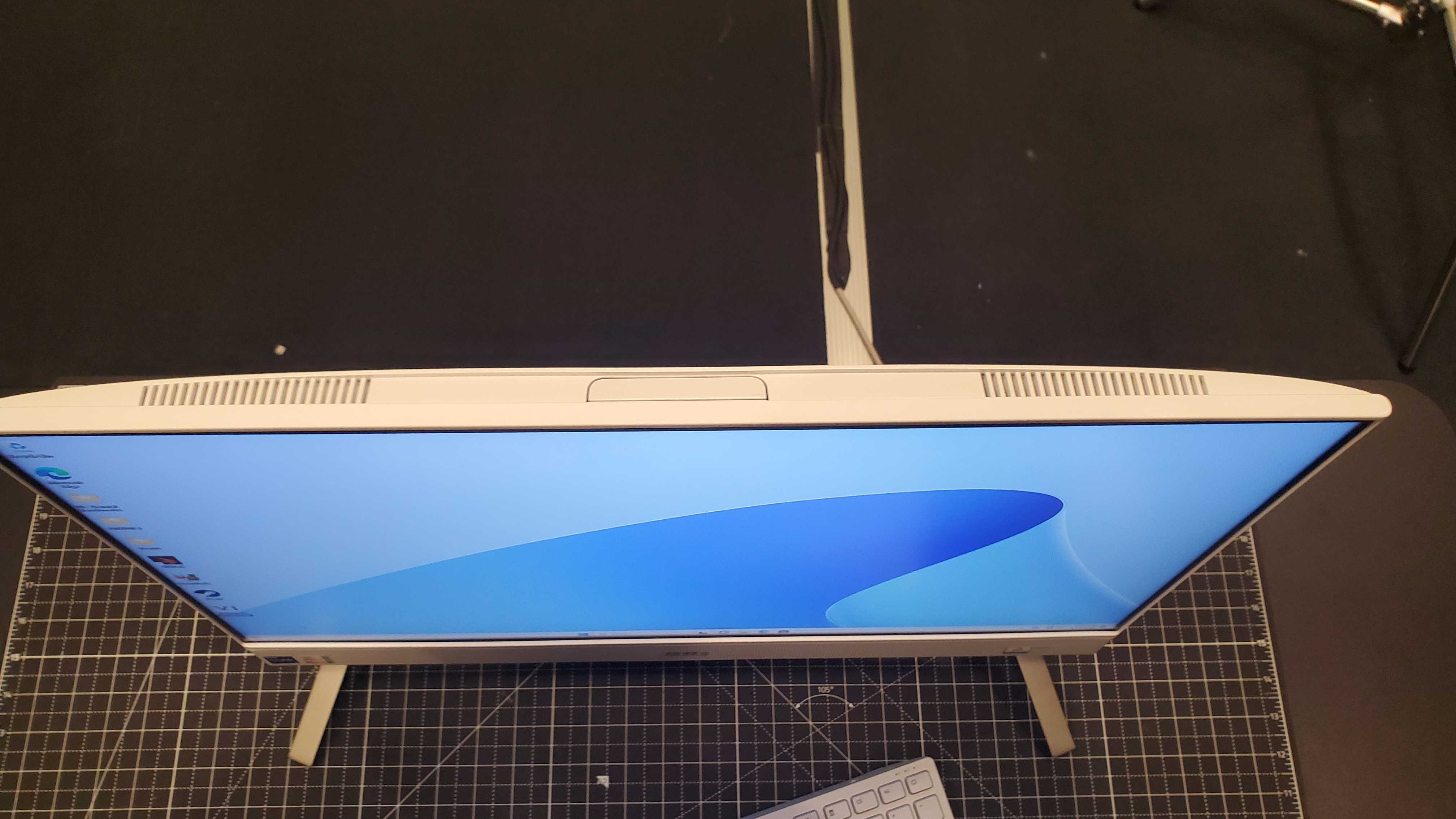 Image 4 of 6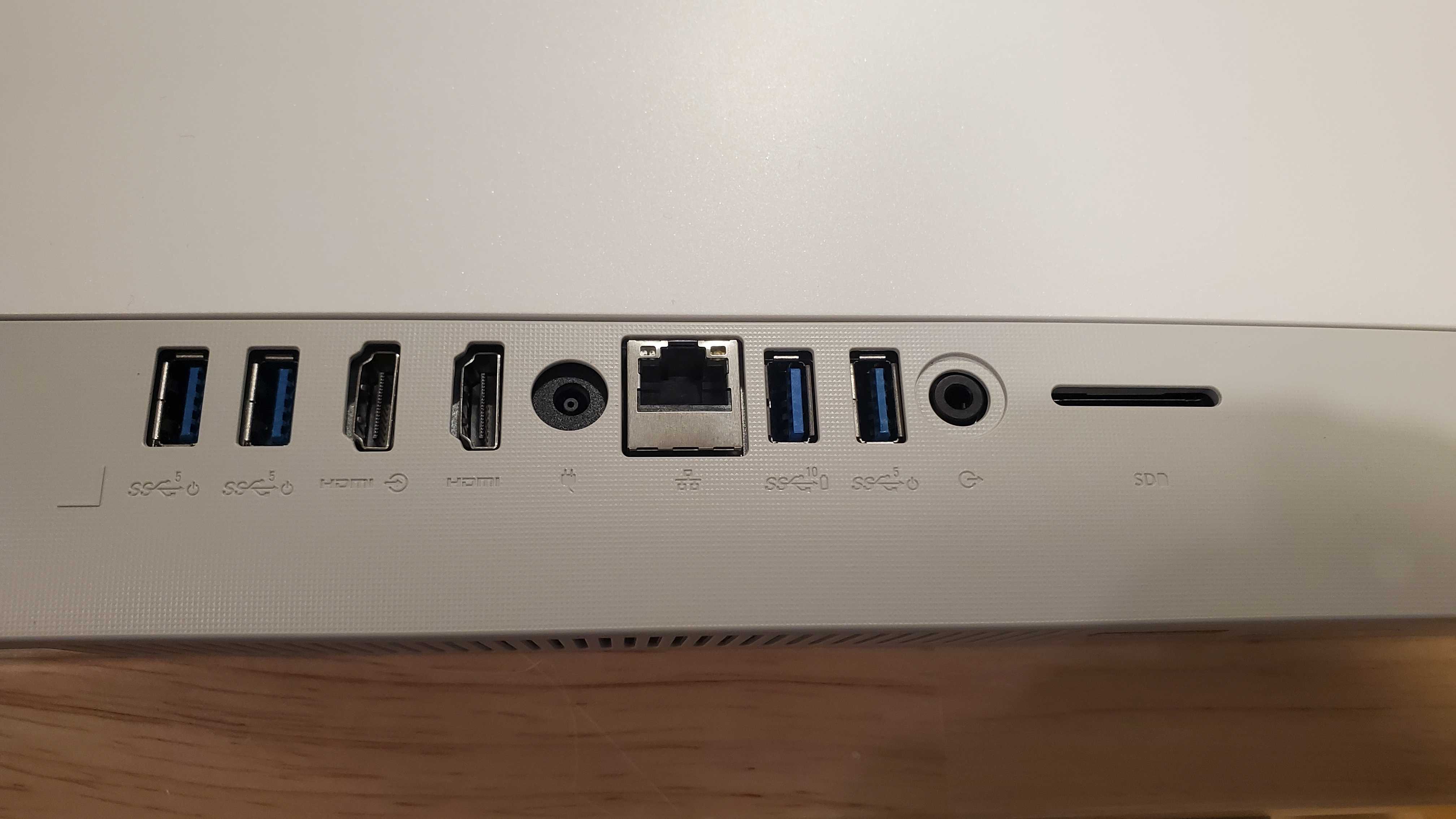 Image 5 of 6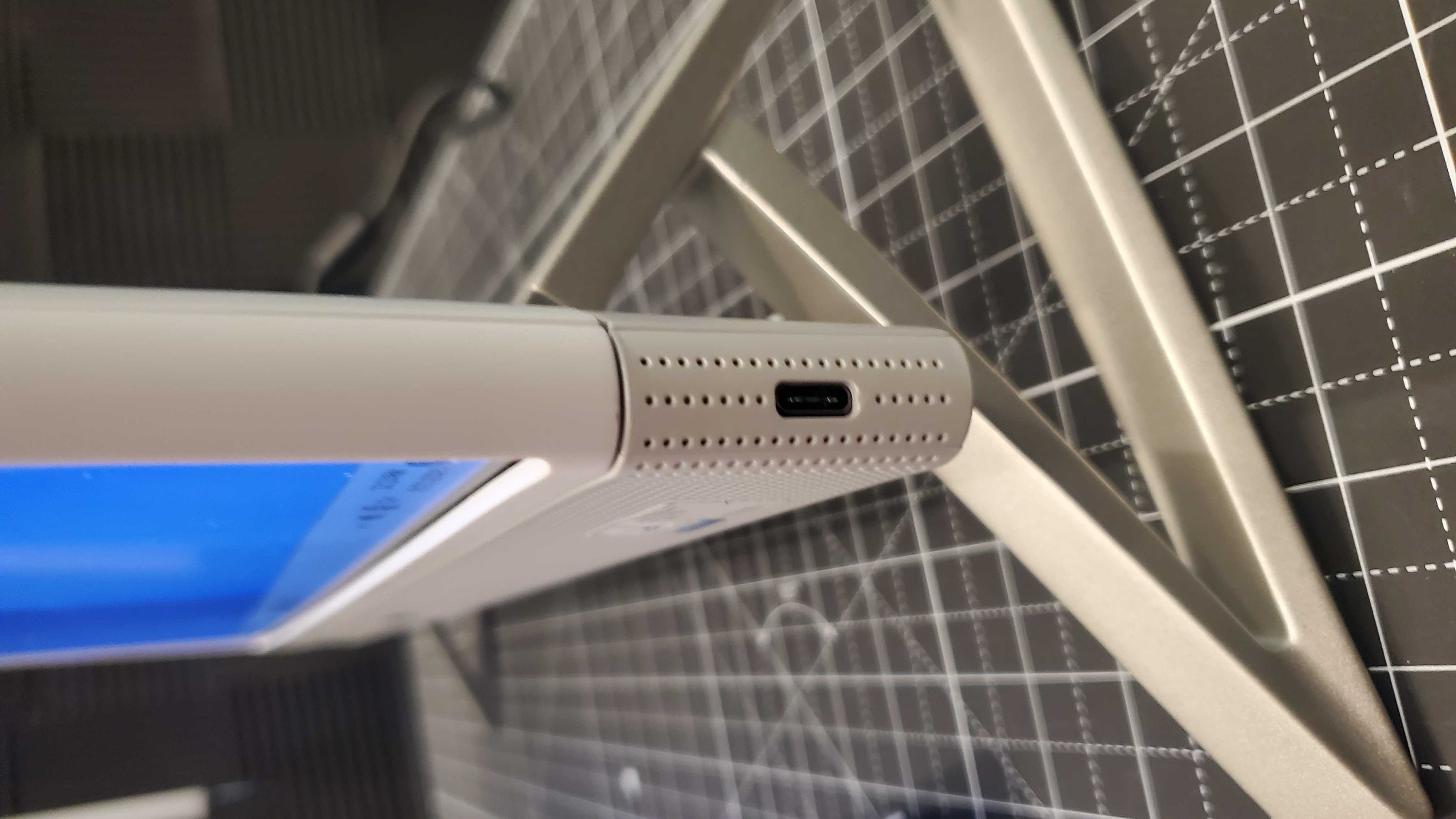 Image 6 of 6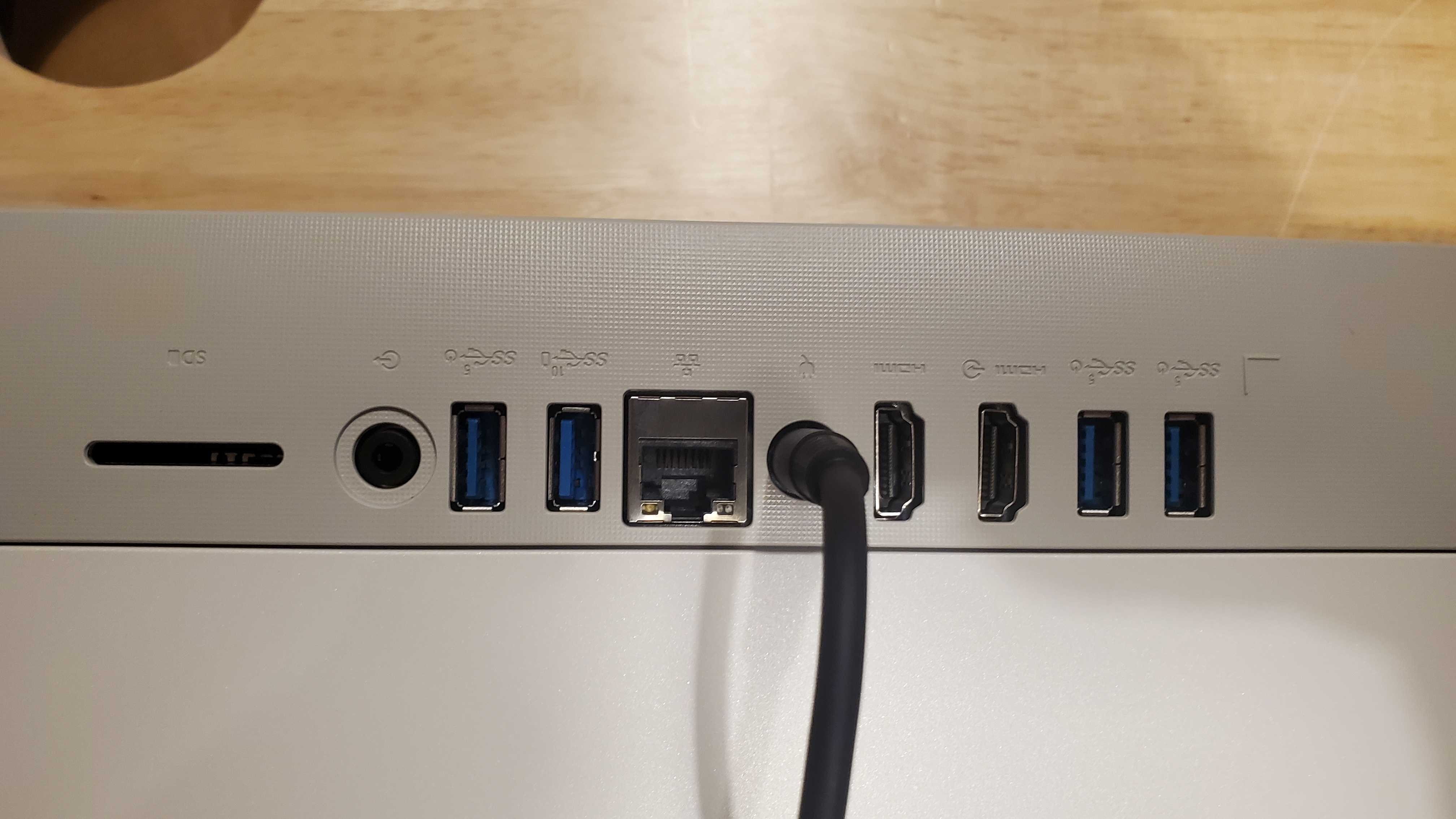 Despite the speaker on the front being quite large, the sound quality is pretty bad, somehow sounding both tinny and grainy. It's serviceable for basic work use, but for watching movies, you'll probably want to slap on a pair of headphones. 
As for the display itself, it's a nice 24-inch HD screen with a solid color gamut. You have the option to make it a touchscreen, which I'd recommend for extra utility. It's refreshing to have that choice for anyone not a fan of touchscreens. The white color of the monitor is simple yet striking, bringing forth comparisons to the Apple iMac.
I do wish there were more color options. This would have been the perfect AIO to incorporate different colored plates that could be customized when ordering directly from Dell. However, the white color is satisfying enough, adding a touch of brightness to what could have been the standard black. It also comes with a keyboard and mouse, which are also white but more plain. They're good in a pinch if you need cheap accessories, but if you own better, hook them up – the Inspiron 24 has the port range and wireless/Bluetooth compatibility to handle nearly any setup.
Dell Inspiron 24 All-in-One: Performance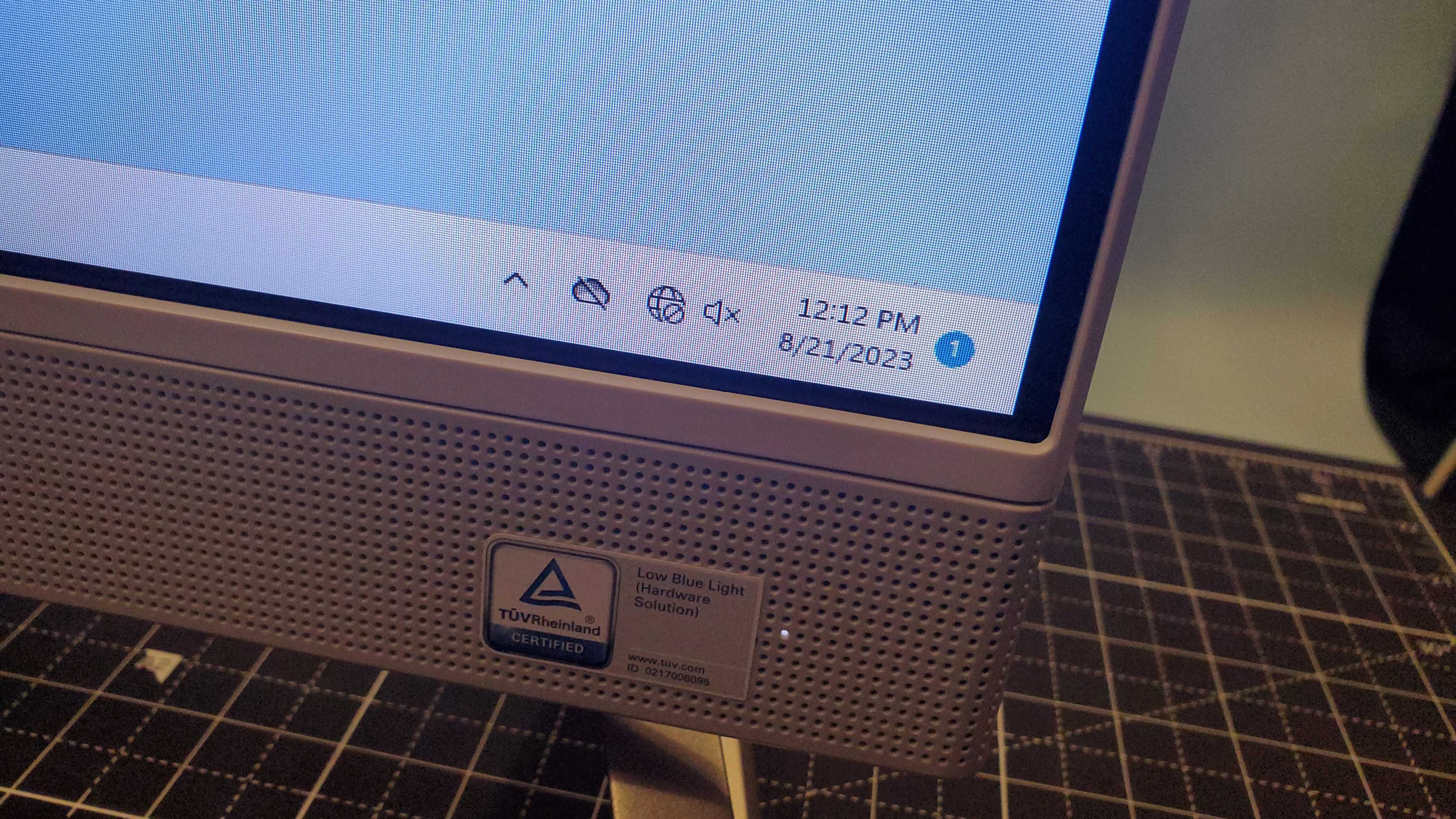 Excellent processor performance
Balances work tasks well
Poor graphics card performance
Dell Inspiron 24 All-in-One: Benchmarks
Here's how the Dell Inspiron 24 All-in-One performed in our suite of benchmark tests:
3DMark: Night Raid: 11,790; Fire Strike: 3,195; Time Spy: 1,252
Cinebench R23 Multi-core: 5,104 points
GeekBench 5: 1,696 (single-core); 4,710 (multi-core)
25GB File Copy: 69.5
Handbrake 1.6: 13:56
CrossMark: Overall: 1,438 Productivity: 1,452 Creativity: 1,492 Responsiveness: 1,251
PCMark 10 (Home Test): 5,082
Sid Meier's Civilization VI: Gathering Storm: (1080p, Low): 22 fps
The Dell Inspiron 24 All-in-One performed well in our benchmark suite, scoring close to competing AIOs and even some budget laptops. It scored well in the 3DMark suite of benchmarks, proving that the processors are more than up to snuff. The Cinebench R23, CrossMark, PCMark 10, and GeekBench 5 scores were similarly impressive. Handbrake 1.6 and 25GB File Copy were when the Inspiron 24 began to wobble a bit, with scores considerably worse than other AIOs.
When it comes to general use, performance was smooth as butter. I was able to handle multiple tasks at once, like conference calls, video streaming, and other productivity work, without missing a beat. It's refreshing to work with a PC that doesn't have all the clutter of a regular desktop yet performs just as well as any other work machine.
However, for gaming, unless you spring for the Nvidia graphics card, the other two cards are worthless. When testing out Sid Meier's Civilization VI: Gathering Storm on low settings, a game that leans a bit more on processing power rather than the graphics card, it only maintained an average of 22fps. So unless you're running a low-end indie title this is not the PC for hardcore gaming.
Performance score: 4.5 / 5
Should you buy the Dell Inspiron 24 All-in-One?
Buy it if...
You need a proper productivity machine
This AIO is tailor-made for efficient productivity work. It eats through any work task you give it with no issues.
You need a diverse port selection
A seriously solid port selection means this AIO is made to accommodate almost any user's needs. 
Don't buy it if...
You want a better webcam
While it's not a bad webcam, and it's at least HD quality, it's the type that relies on great lighting for a truly clear picture.
Dell Inspiron 24 All-in-One: Also consider
If the Dell Inspiron 24 All-in-One has you considering other options, here are two more AIOs to consider...
How I tested the Dell Inspiron 24 All-in-One
I tested the Dell Inspiron 24 All-in-One for about a week
I tested it using a variety of productivity applications
I stress-tested its performance using various benchmarks
First, I tested the general weight and ease of setup for the Dell Inspiron 24 All-in-One by carrying it around both my home and work offices. After I set it up, I ran several benchmarks to thoroughly test the processor. I also used a variety of programs and applications to test out its general performance during work-like conditions. 
The Dell Inspiron 24 is an all-in-one desktop PC that's meant to take up less space in your work or home office while still offering competitive performance compared to normal desktop PCs. I made sure it could perform well as a productivity machine while also being able to handle low-stress creative and editing projects.
I've tested plenty of PCs and laptops, making me more than qualified to understand benchmark test results and how to properly stress test machines to see how well they perform as a work machine.
First reviewed September 2023